The new Zenbook Pro 16X OLED's most notable feature is its stunning OLED display. You will fall in love with it when you use it, especially if you have never used an OLED display on a laptop before. It's impressive, and whether you're editing photos or videos, that kind of color really makes a difference.
This no-compromise creator laptop is huge, bright, and designed for creators. While ASUS is best known for their gaming laptops, the Zenbook Pro 16X OLED (UX7602) is a commanding desktop replacement aimed at creative professionals.
The Zenbook Pro 16X OLED, like the ASUS ProArt Studiobook 16 OLED, has specialized features like the circular ASUS Dial and high-end components. This laptop, which ASUS calls the "most powerful Zenbook ever," also has a 4K OLED screen, an Intel Core i9 processor, and 2TB of SSD storage.
CPU: Intel® Core™ i9-12900H Processor 2.5 GHz
RAM: 32GB LPDDR5
Display: 16.0-inch, 4K (3840 x 2400) OLED 16:10 aspect ratio, 0.2ms response time, 100% DCI-P3 color gamut, PANTONE Validated
Storage: 2TB SSD
Ports: 2x Thunderbolt 4, 1x USB-A, 1x HDMI 2.1, 3.5mm Combo Audio Jack, SD Express 7.0 card reader
Battery life: 96WHrs (ASUS website)
Wireless: Wi-Fi 6 (Dual band)/Bluetooth 5.0
Dimensions: 35.50 x 25.10 x 1.69 ~ 1.78 cm
Weight: 2.40 kg
Durable, sturdy, and well-made chassis
The 16-inch Zenbook Pro 16X OLED is a well-built laptop but also large and heavy. It weighs 2.4kg without the massive 200W power brick. The laptop measures 355mm x 251mm x 17.8mm, tapering slightly to 16.9mm at the front. So if you have to carry it, you'll need a big bag and a lot of muscle.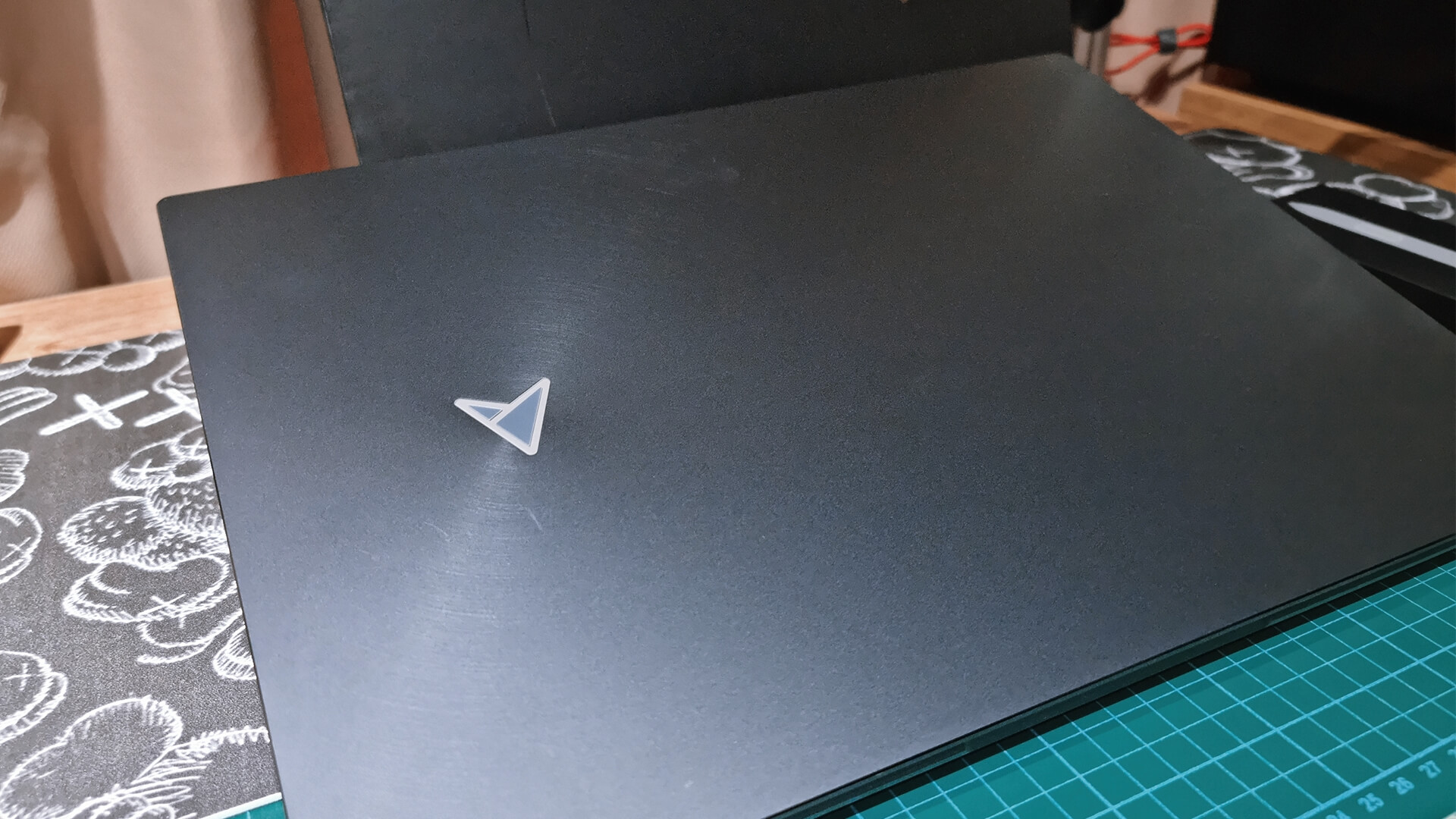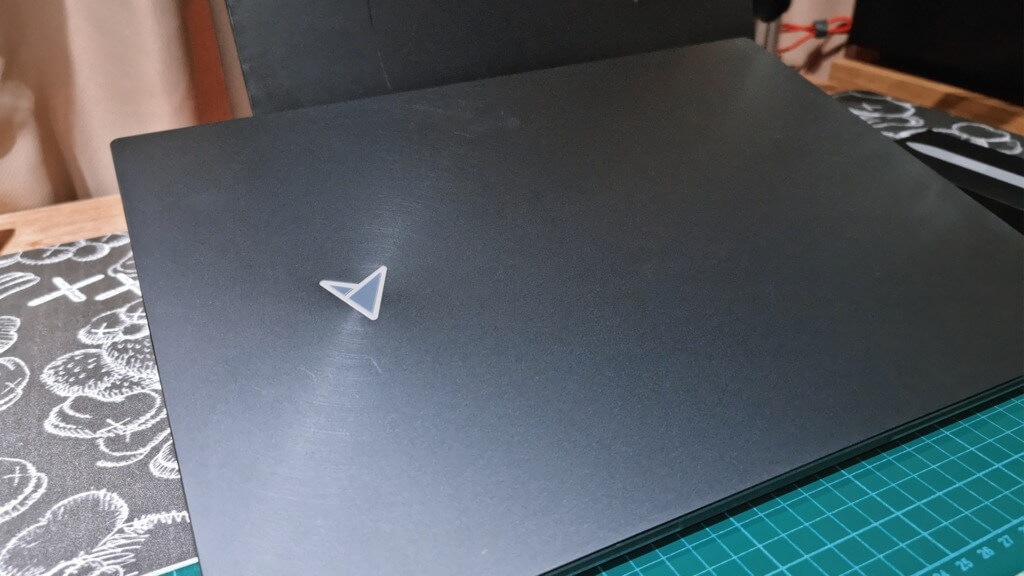 According to ASUS, the Zenbook Pro 16X OLED has a CNC-milled aluminum alloy chassis and a cooling system that can keep its fans at 40dB in standard performance mode. However, ASUS has included some robust hardware, not the least of which is its OLED display.
The MIL-STD 810H-compliant thin, light aluminum alloy unibody chassis protects the high-end components. At the same time, the cooling system is augmented by the AAS Ultra tilt mechanism, which lifts the keyboard to a comfortable angle.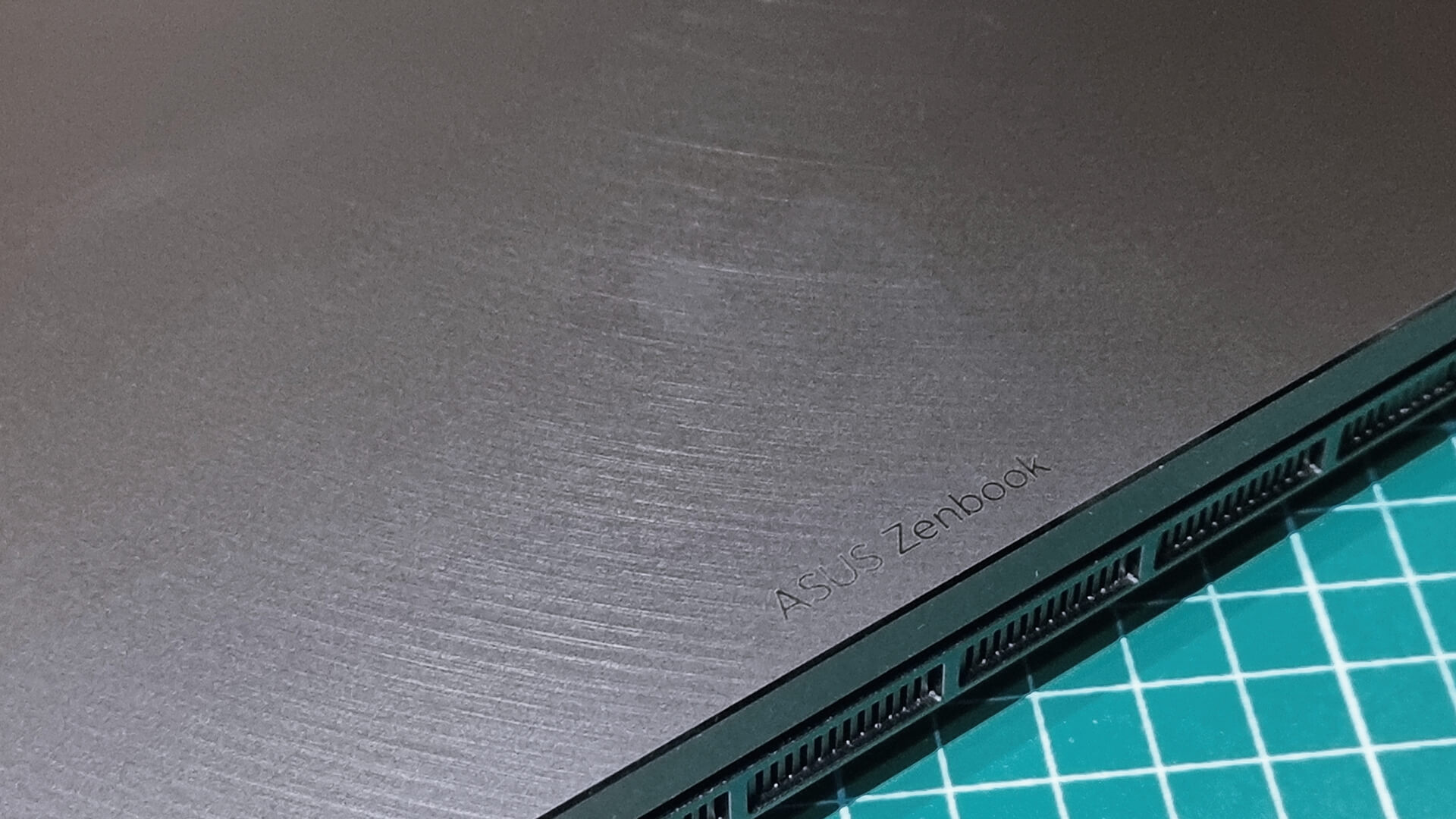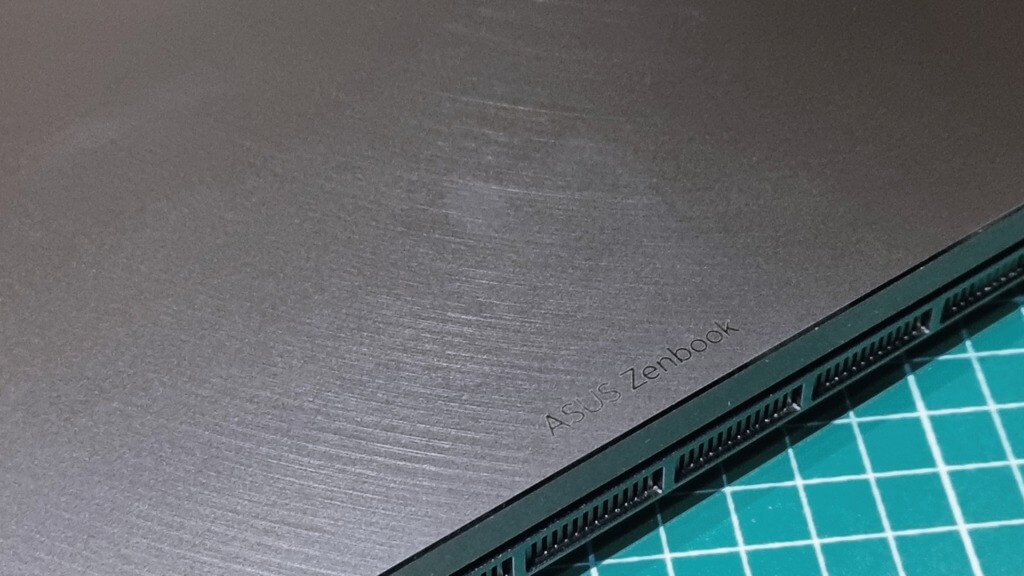 The external build and style of the Zenbook Pro 16X OLED resemble that of its predecessors, with a dark blue bordering on black finish dubbed Tech Black that repels fingerprints admirably.
The speaker grills flanking the keyboard are there because the Zenbook Pro 16x uses a set of six speakers, most likely similar to what ASUS offers with the Zephyrus M16/G15, with up-firing tweeters and bottom-firing primary woofers. It does a fantastic job of producing high-quality music with no discernible distortion at maximum volume, which is much louder than we expected. The mids and highs were bright and clear, whether listening to music or watching videos, but the bass seemed a little hefty.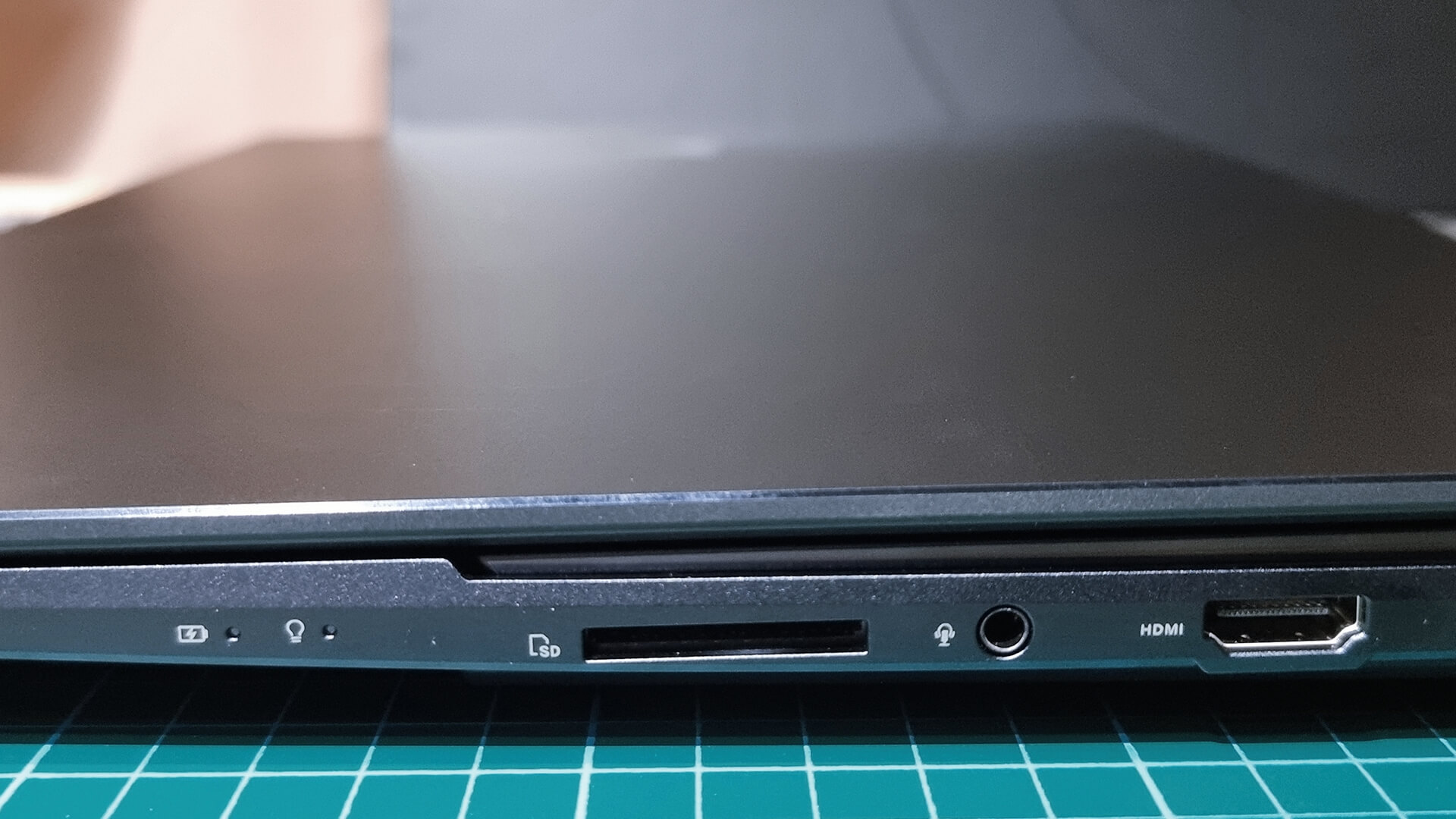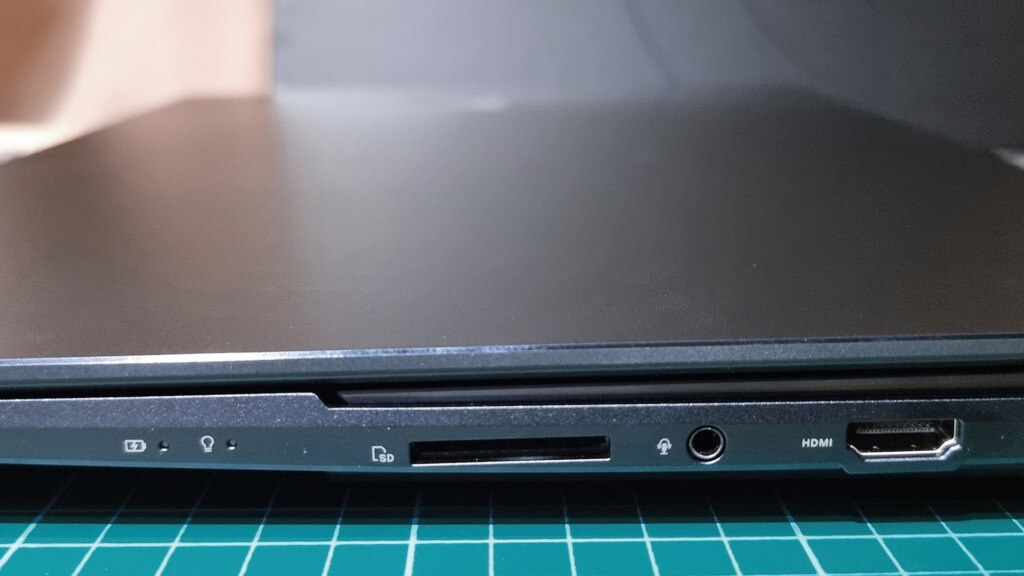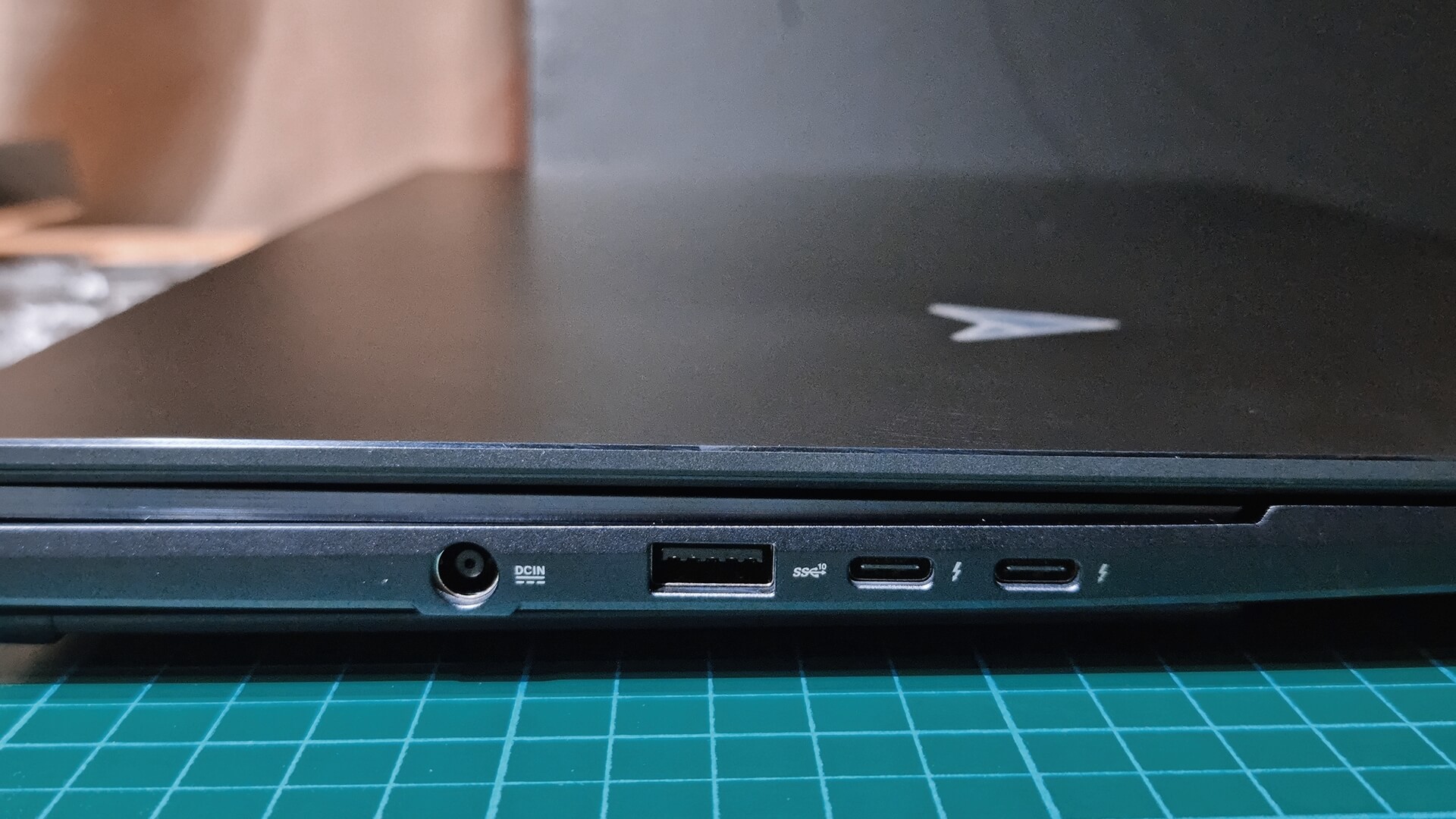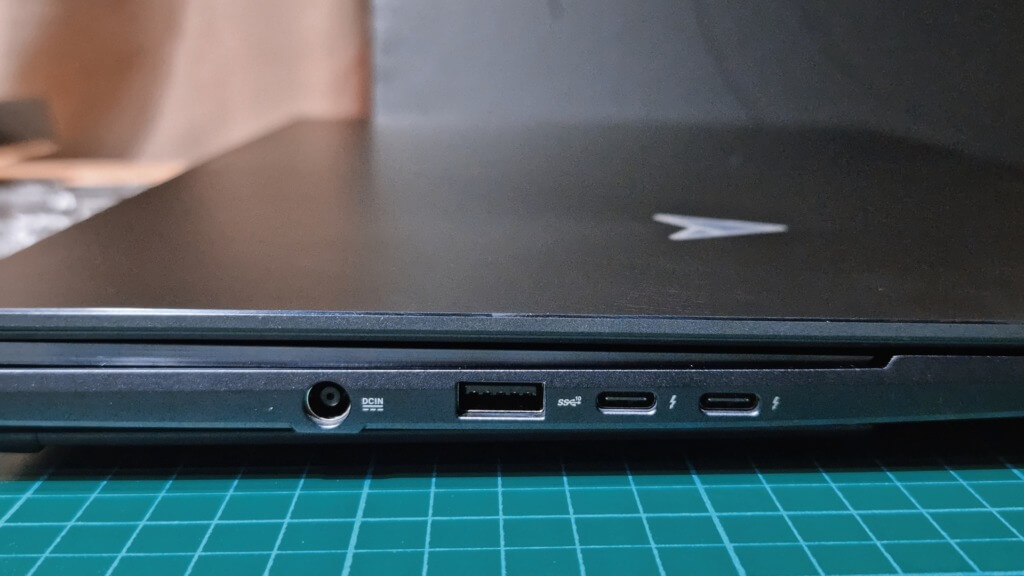 You'll find everything you need in terms of IO, including USB 3.2 Gen 2 Type-A connections with Thunderbolt support, HDMI 2.1 port, 3.5mm Combo Audio Jack, DC-in, and an SD Express 7.0 card reader. However, they're lined on the sides and have no connectors on the rear because that's where the cooling happens, with exhaust radiators on the sides and an intake grille in the center, between the exhausts.
It's also nice to see a 1080p FHD camera on the device. The video quality is excellent, and the camera has an infrared sensor to facilitate Windows facial authentication.
Outstanding 16:10 4K OLED HDR display
ASUS OLED display laptops provide the best color gamut in their class. They reproduce colors with exceptional real-life accuracy for professional-grade graphics and have rapid response times and refresh rates, making them ideal for professional and creative work and for anyone who just wants the best color fidelity and motion clarity.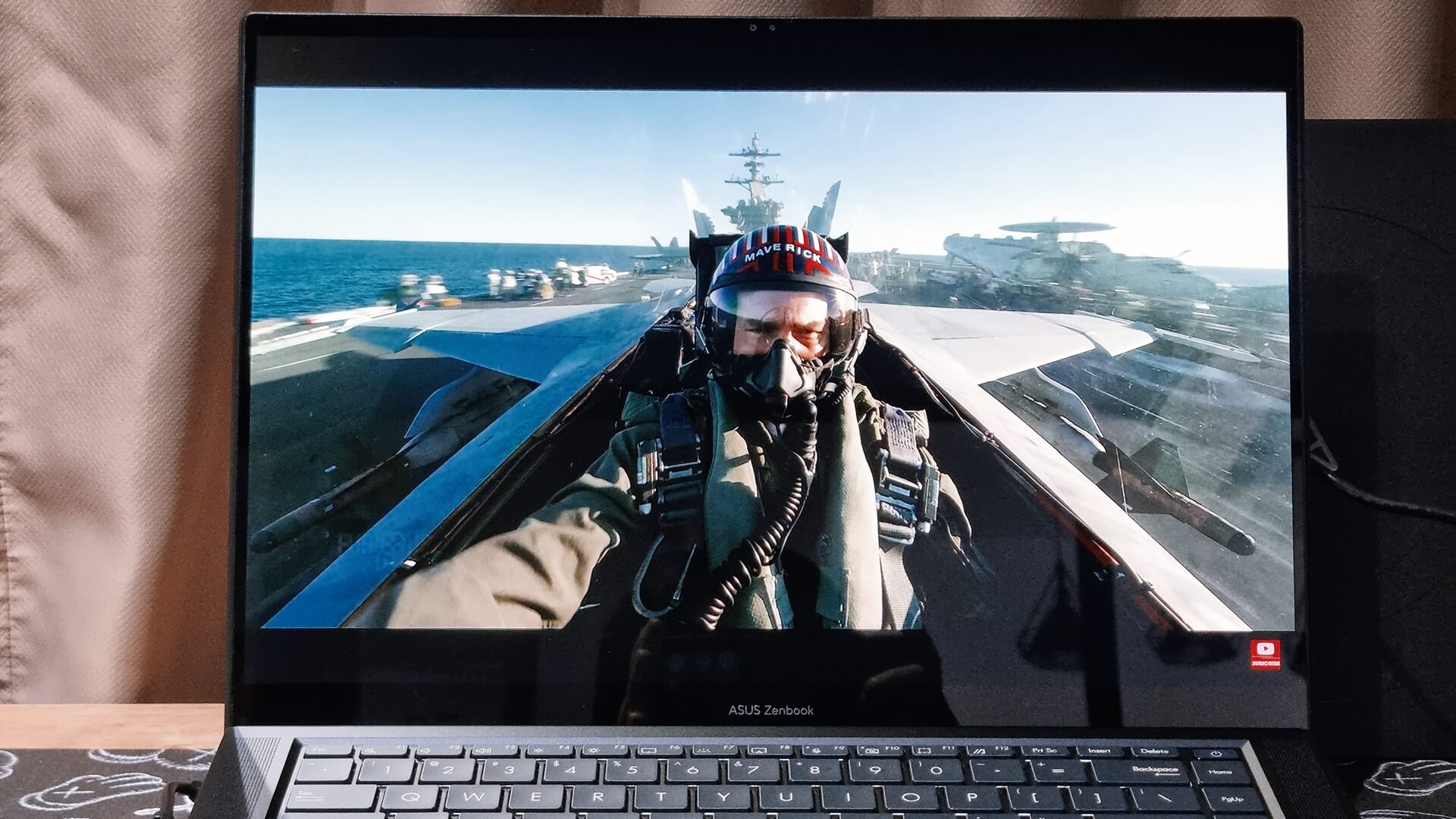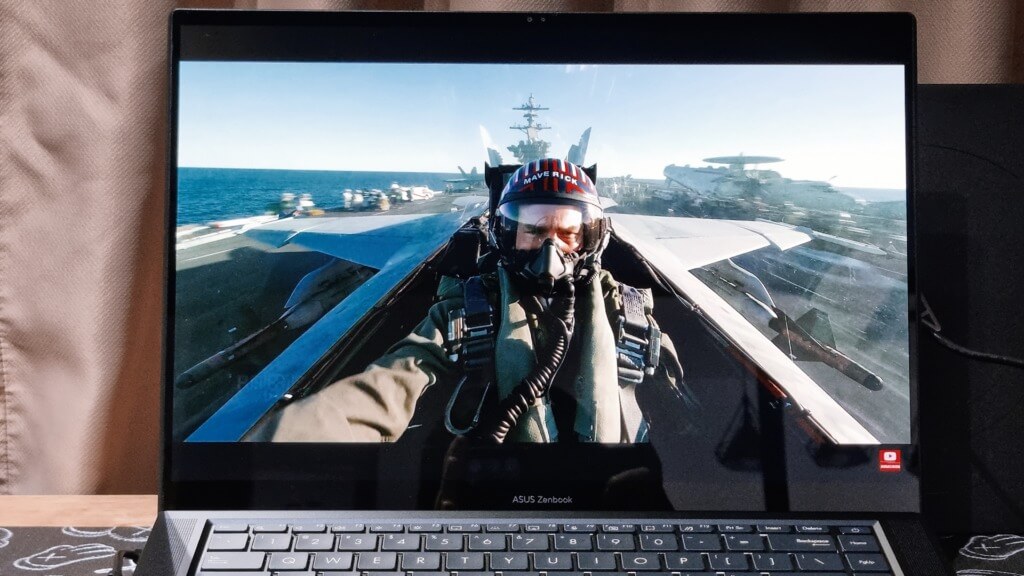 The Zenbook Pro 16X OLED screen is excellent, as one would expect from a high-end 'creative' laptop. The 16-inch OLED touchscreen has a 4K resolution (3840 x 2400 pixels) and a 16:10 aspect ratio for a large viewing area. The bezels are modest yet noticeable, with the bottom one being particularly deep. Furthermore, the company claims a screen-to-body ratio of 90%. The Zenbook Pro 16X OLED transmits wonderfully rich, bright, and natural colors thanks to its superb OLED displays, and its Dolby Vision high dynamic range (HDR) support makes on-screen visuals and HDR video shine.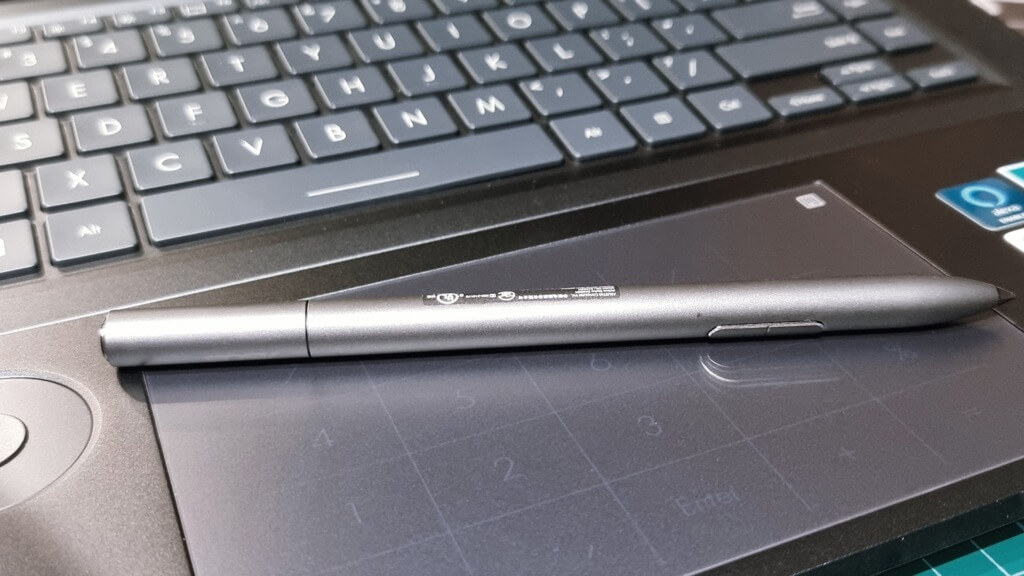 It also supports the ASUS active pen, which is incredibly responsive and popular among content creators.
ASUS dial and backlit keyboard
When the lid is opened, the AAS Ultra mechanism raises the keyboard to a 7-degree angle, raising the back edge 14.5mm above the horizontal. ASUS claims this is the ideal angle for ergonomic typing and the tilt angle angles the speakers towards the user for improved audio reproduction. The tilt mechanism's main advantage is its involvement in the laptop's cooling system, which allows 30 percent greater airflow and improves heat dissipation.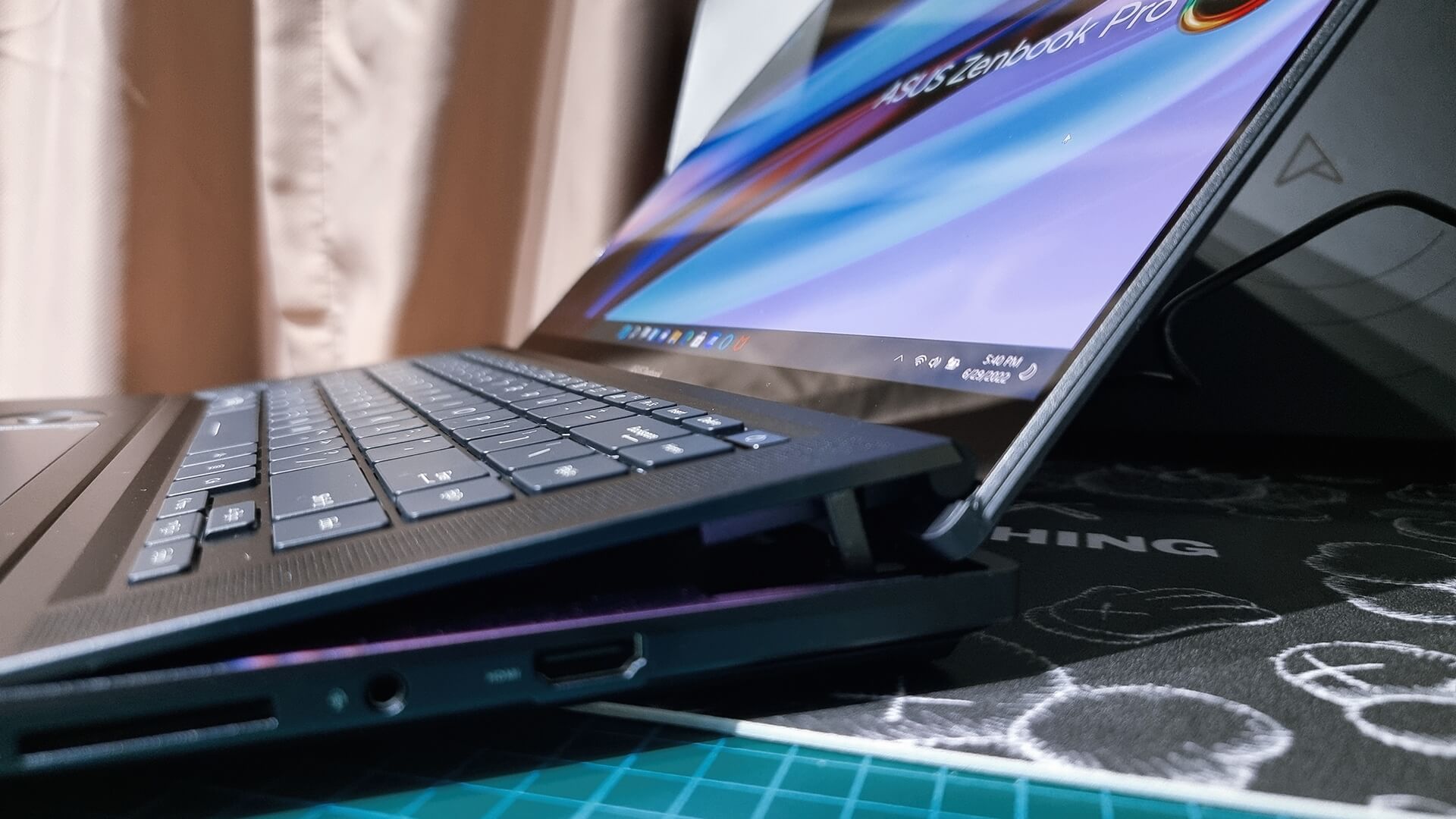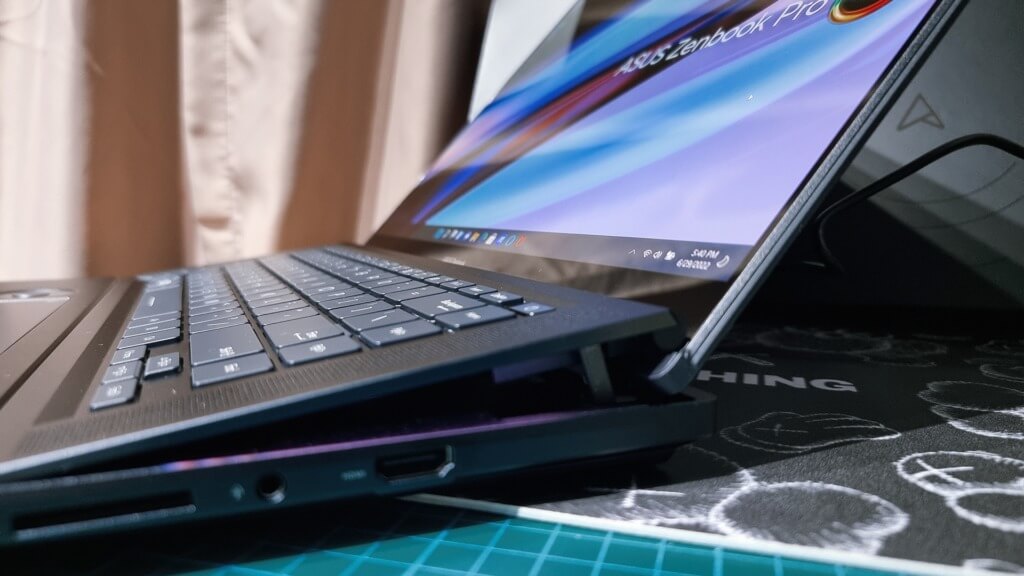 The illumination on the keyboard can be cycled through three brightness levels. This is a typical capability, but the user-configurable multicolor effects are unusual. Various colors can move across the keyboard, illuminating the left and right light bars. You may set colors for power on, power off, switching performance modes, receiving email, connecting a USB device, and more. When the battery runs out, the LEDs turn red. The ASUS marquee on the lid may also be set to light in various colors.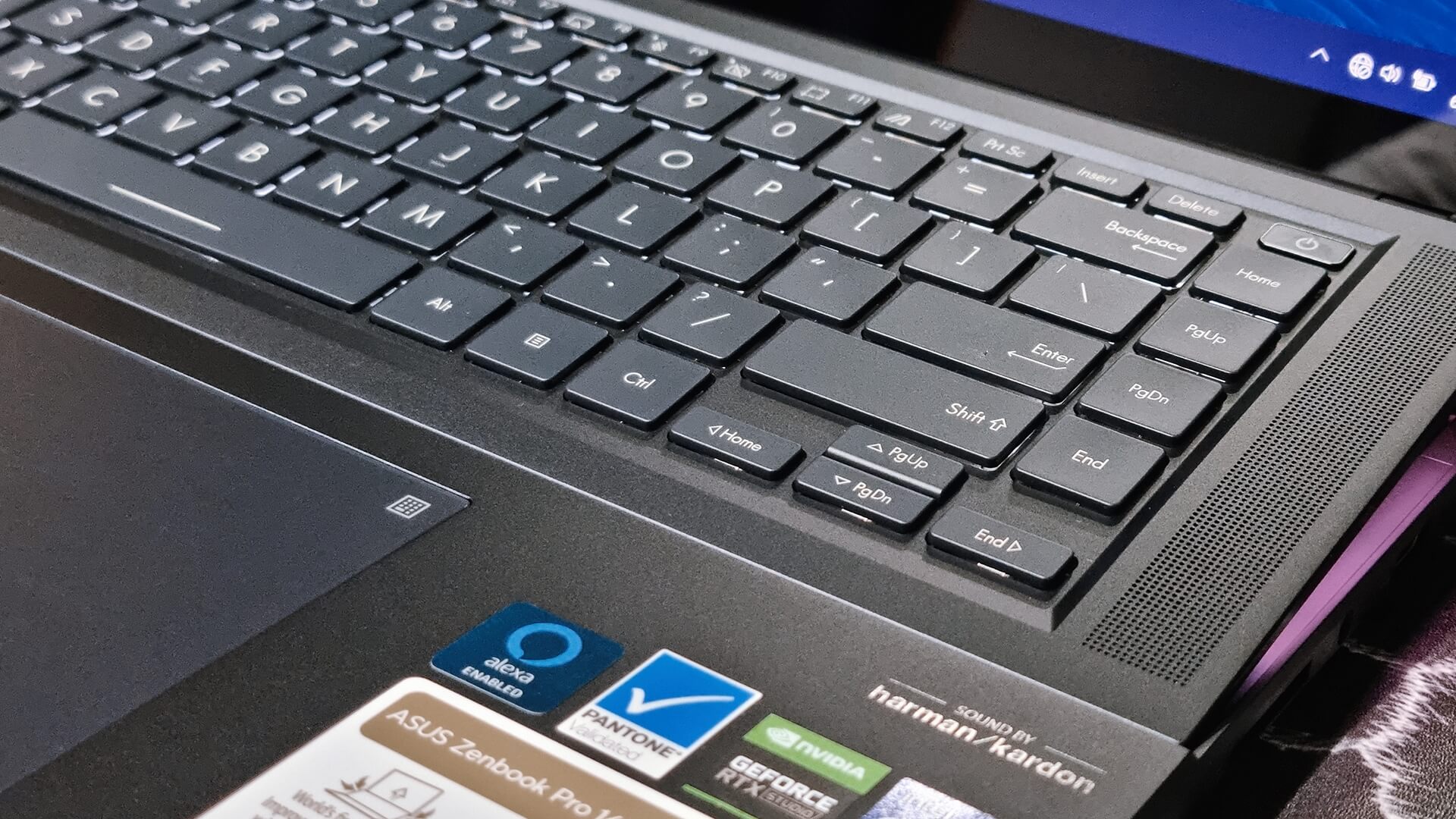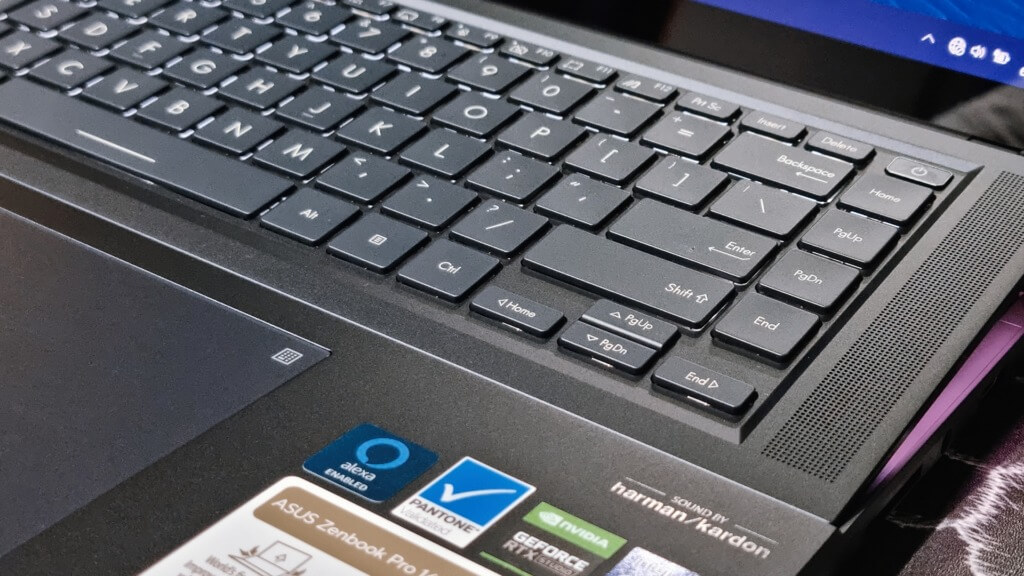 The keys on the keyboard are slightly larger than usual, making full use of the available width, and they are only slightly concave – so slightly, in fact, that it is scarcely perceptible. The 1.4mm key travel and robust bounce-back created a positive key action.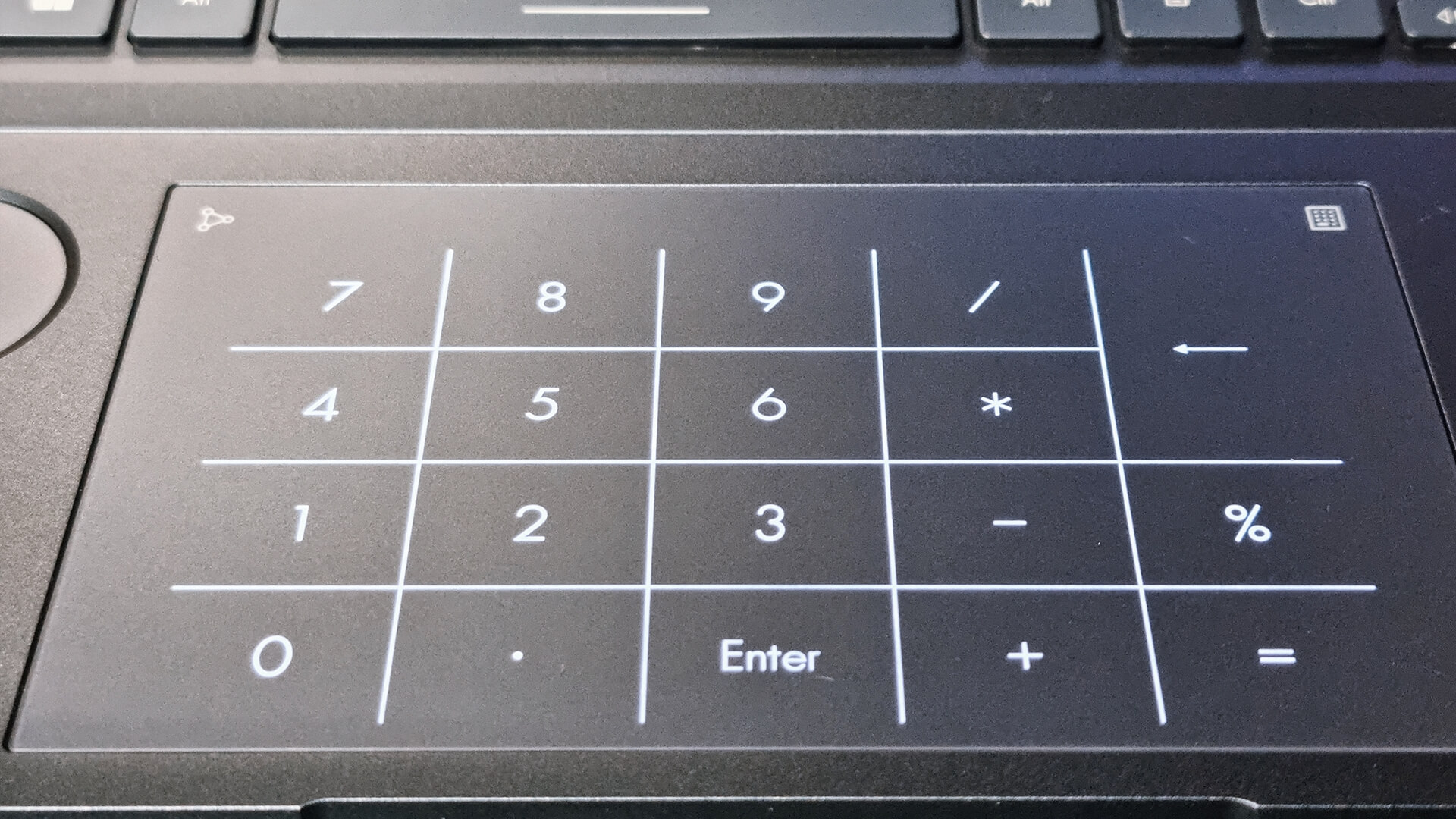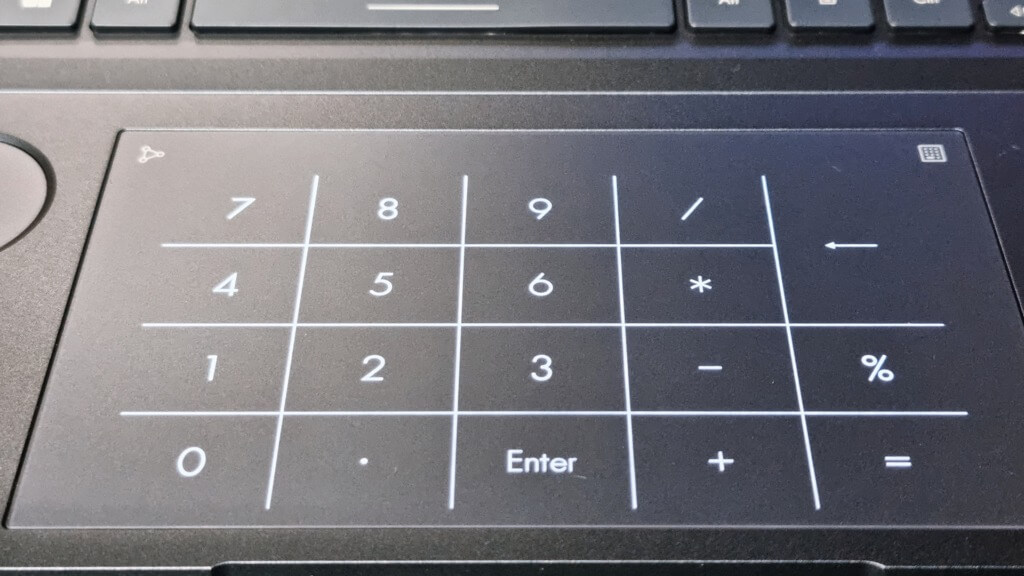 The lack of a separate number pad on the keyboard is the main reason the keys are larger than expected. Instead, this is found on the touchpad, accessed by tapping an icon in the top right corner. The pad is massive, measuring 150mm by 90mm, providing haptic feedback to confirm actions have been taken. It's responsive and easy to use.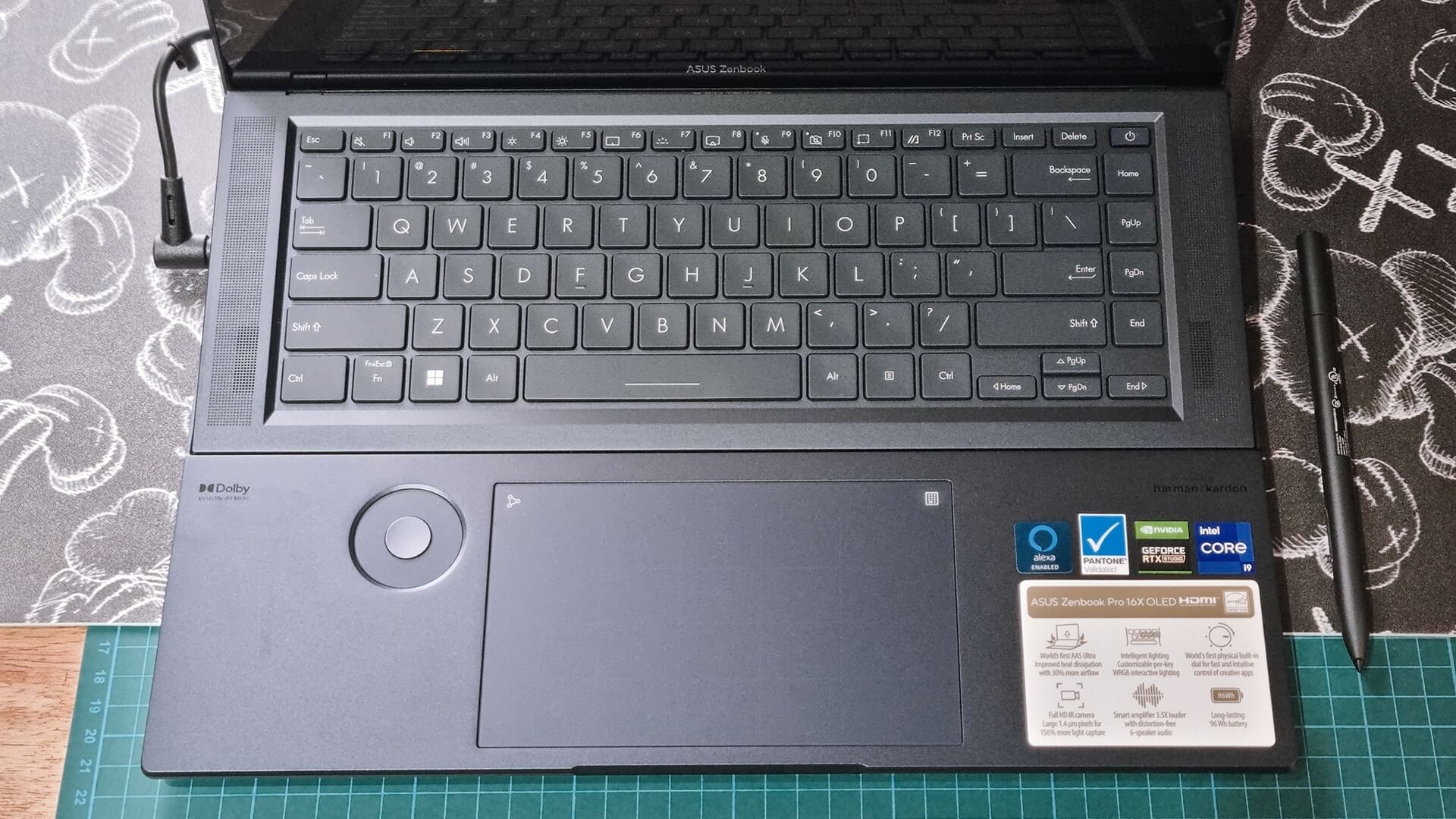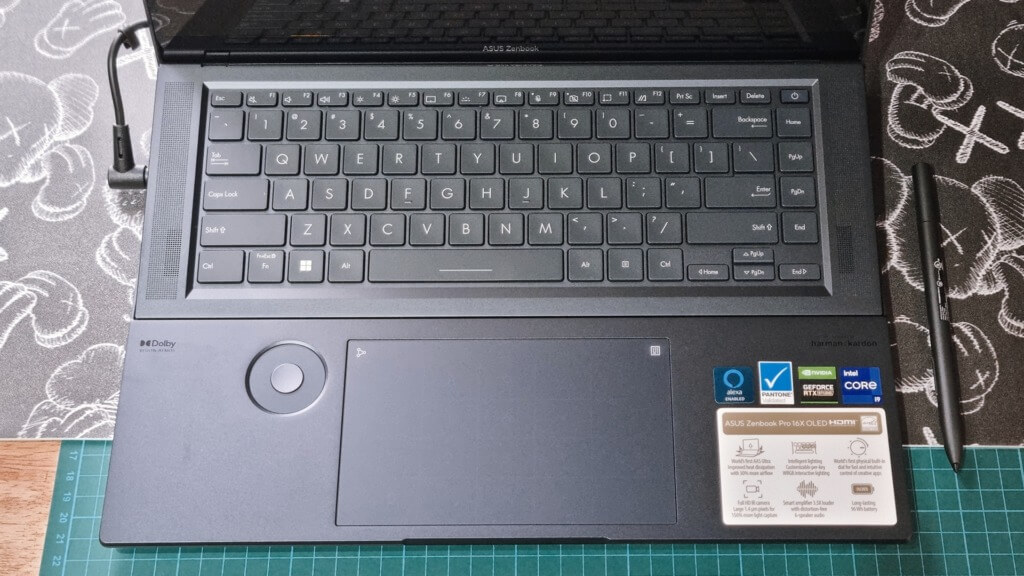 The ASUS Dial, a circular touch-sensitive area with a central button, sits to the left of the touchpad. This enables system-wide controls such as screen brightness, volume, and scrolling. It can also be used to access menu choices in Adobe Photoshop, Premiere Pro, Photoshop Lightroom Classic, After Effects, and Illustrator. The objective is to enable quick, seamless access to controls without interfering with your creative flow.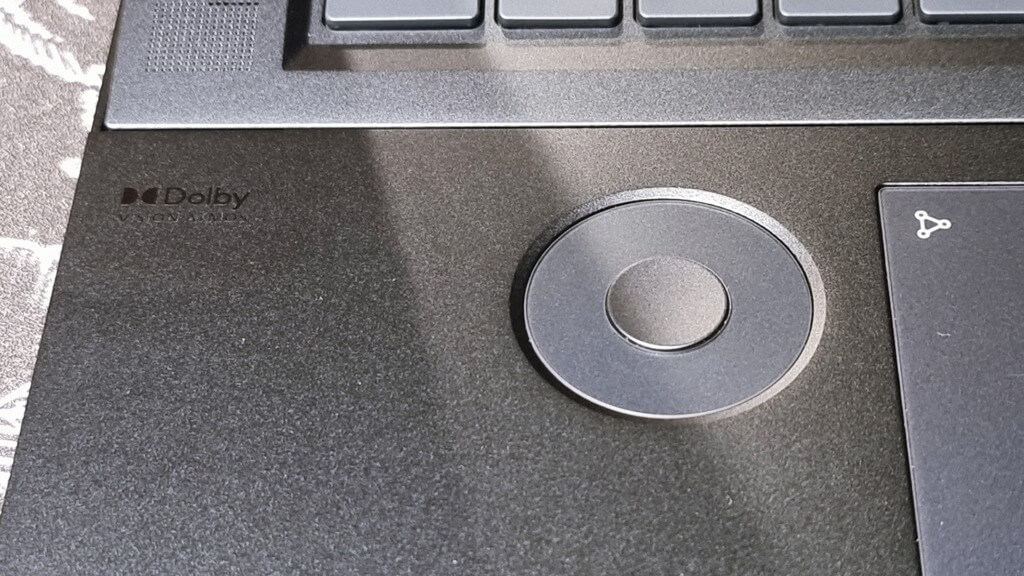 The only shame is that the ASUS Dial's application-based capability is now limited to a narrow number of apps, as users of other creativity tools will miss out on the device's productivity benefits.
Elevate your experience with Intel Core i9 Processor
This trend of a creative focus which extends to performance. The Zenbook Pro 16X OLED is a powerful machine with a 13th Generation Intel Core i9-12900H processor, a discrete NVIDIA GeForce RTX 4080 graphics card, and NVIDIA Max-Q technology. It also sports the ASUS Supernova SoM design. Developed in partnership with Intel, this approach reduces the core motherboard area by 38%, giving you greater performance and better cooling.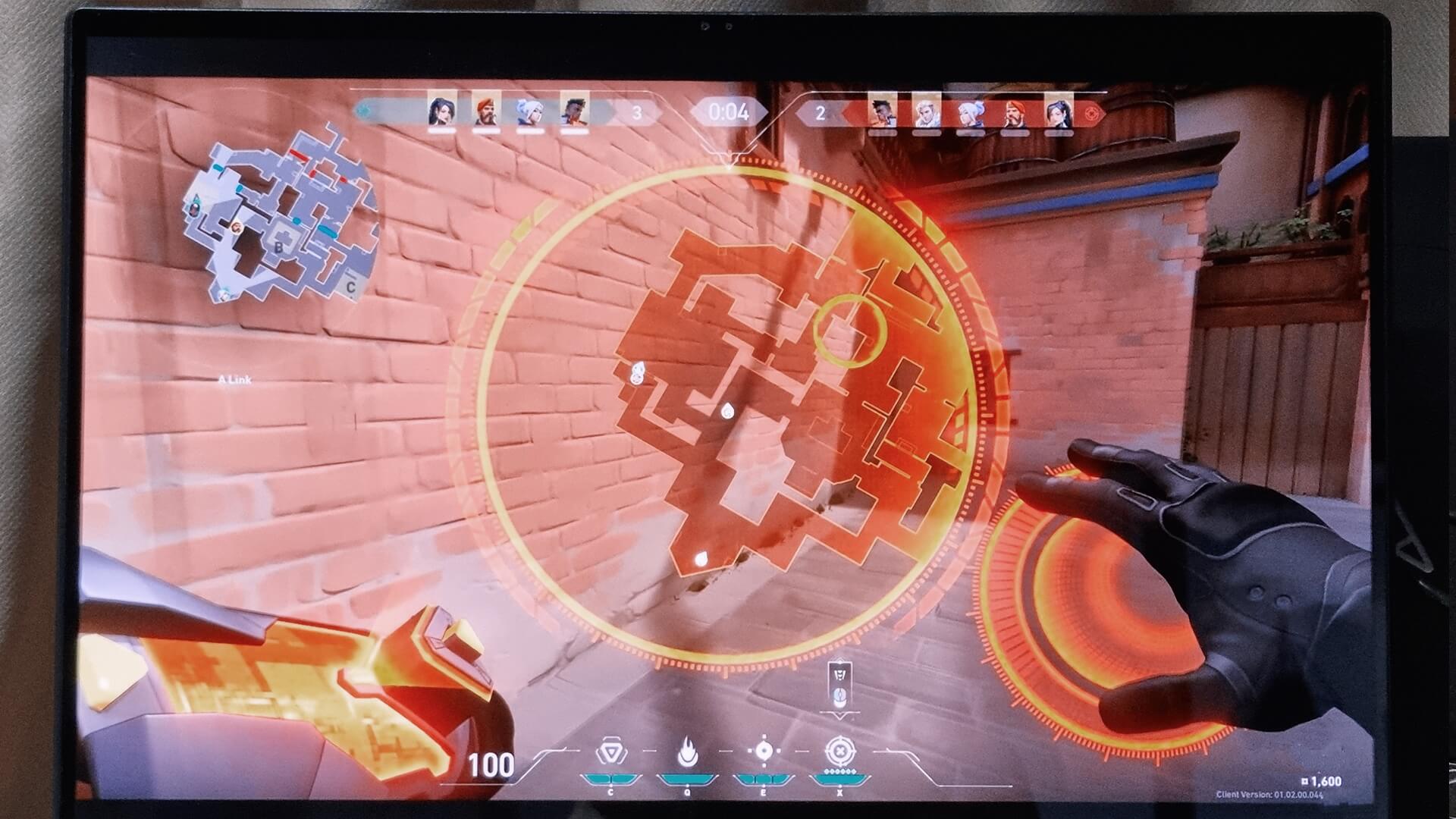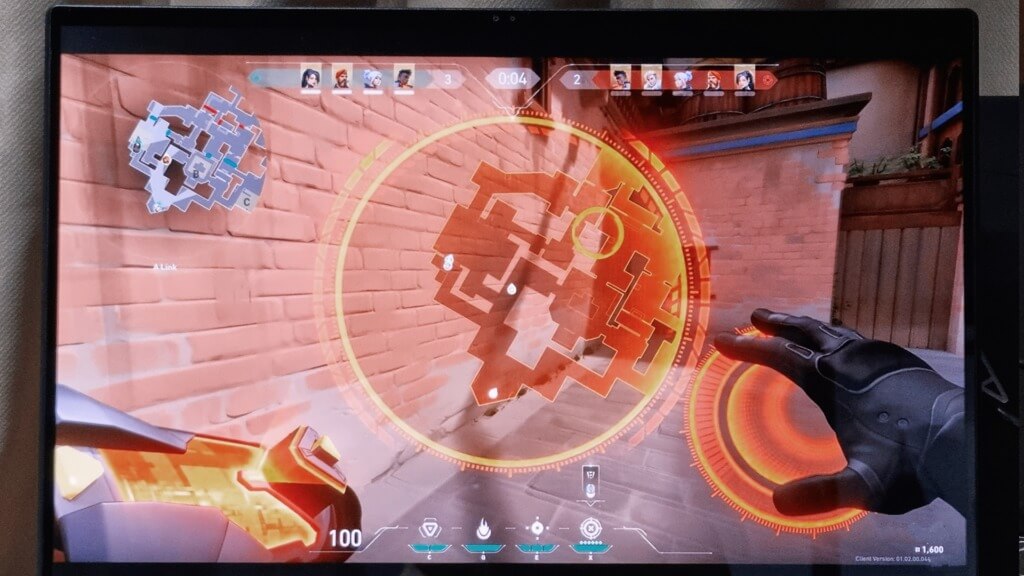 While the laptop is primarily intended for content creation, it is also capable of light gaming. We are in near-constant astonishment at Elden Ring, looking at every detail from the magnificent display with no discernible lag. Likewise, DOTA2 and Valorant proved to be a great and pleasurable experience, with little to no lag throughout gameplay.
The verdict: ASUS Zenbook Pro 16X OLED (UX7602)
The ASUS Zenbook Pro 16X OLED (UX7602) builds on the company's prior experience in creating content creator laptops and refines it further to create an elegantly crafted and powerful rig that offers excellent performance, a beautiful display, a slew of innovative features, and a hardware/mission profile that makes it ideal for prosumer content creators.
It is a huge and powerful laptop with a sturdy design, an unusually inclined keyboard, a wide trackpad with an integrated number pad, and the ASUS Dial. The Zenbook Pro 16X OLED (2023) costs S$6,399, but it's an investment that pays off handsomely numerous times over.
This article has been updated on 24 July 2023 with the latest specs and pricing. Refer here for more detail.