LG's latest offering, the LG gram Style, seems meticulously crafted for fans of ultrabooks that seamlessly blend elegance with performance. Notably lightweight and sleek, it's astounding that such a diminutive frame, weighing about 1.23kg, houses a 16-inch display. The gram Style's pristine white aesthetic is further accentuated by its pearlescent finish, which mesmerisingly changes hue depending on the light's angle.
The main standout feature is the design. Visualise a canvas inspired by the Northern Lights, where each colour represents nature's wonder. When you blend this artistic vision with advanced technology, the result is the LG gram Style Aurora White.
CPU: 13th Gen Intel Core i7-1360P
RAM: 16GB LPDDR5
Display: 16.0-inch, WQHD+ (3200 x 2000), Anti-glare OLED, DCI-P3 100%
Storage: 512GB SSD
Ports: 1 x USB 3.2, 1 x USB 4 Type-C (Display Port, Thunderbolt 4), Micro-SD, Headphone Out
Battery life: Lithium Ion (80W), Up to 12.5 hours (LG website)
Wireless: Intel Wireless-AX211 + Bluetooth 5.1
Dimensions: 355.1 x 241.3 x 15.9 mm
Weight: 1.23kg
More than a laptop, it distinctively merges design with functionality. The LG gram Style Aurora White is not merely another piece of tech but represents LG's dedication to quality. It efficiently combines functionality with decent performance, aiming to cater to tech enthusiasts and those who appreciate refined design.
The art of elegance in design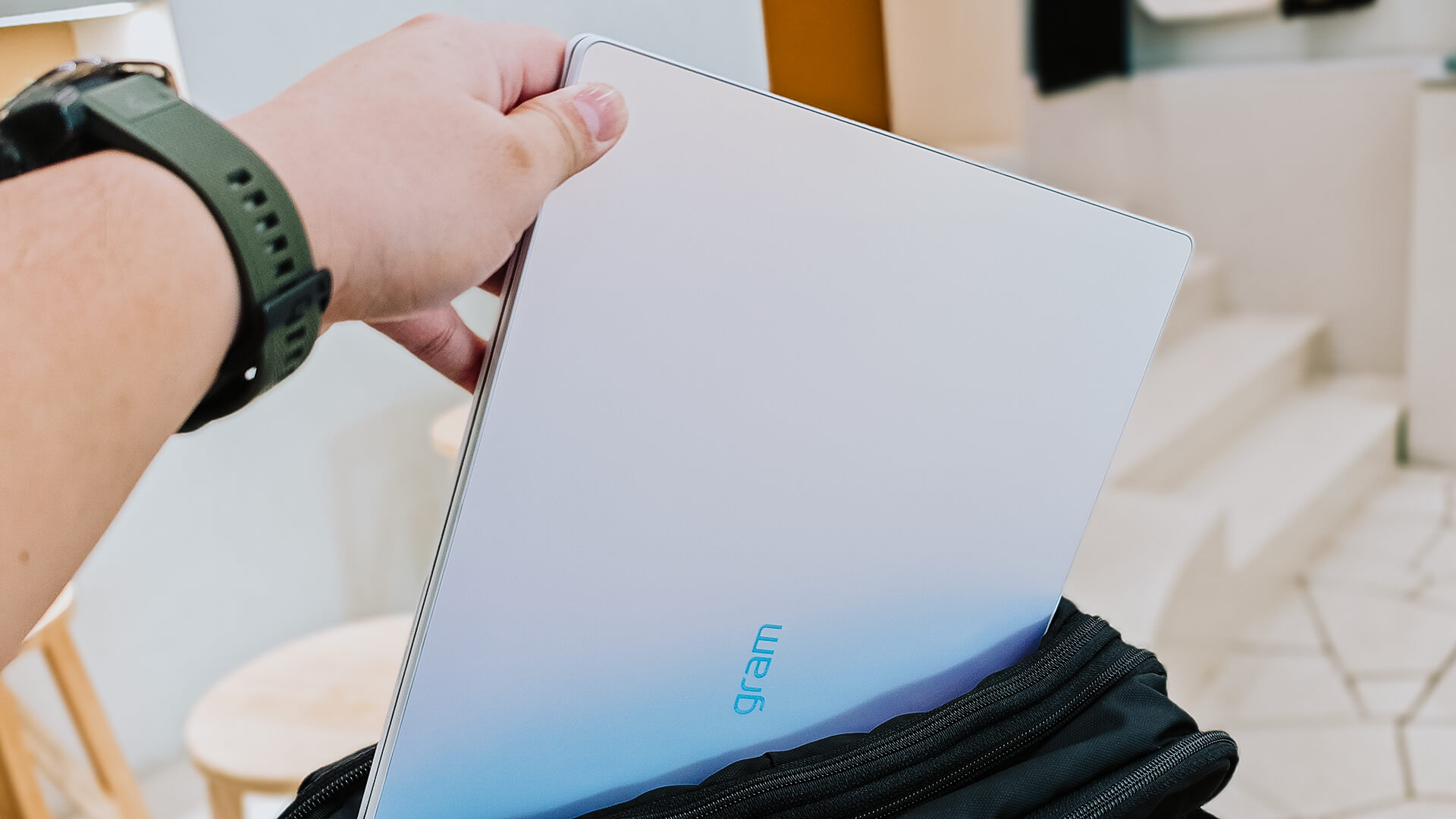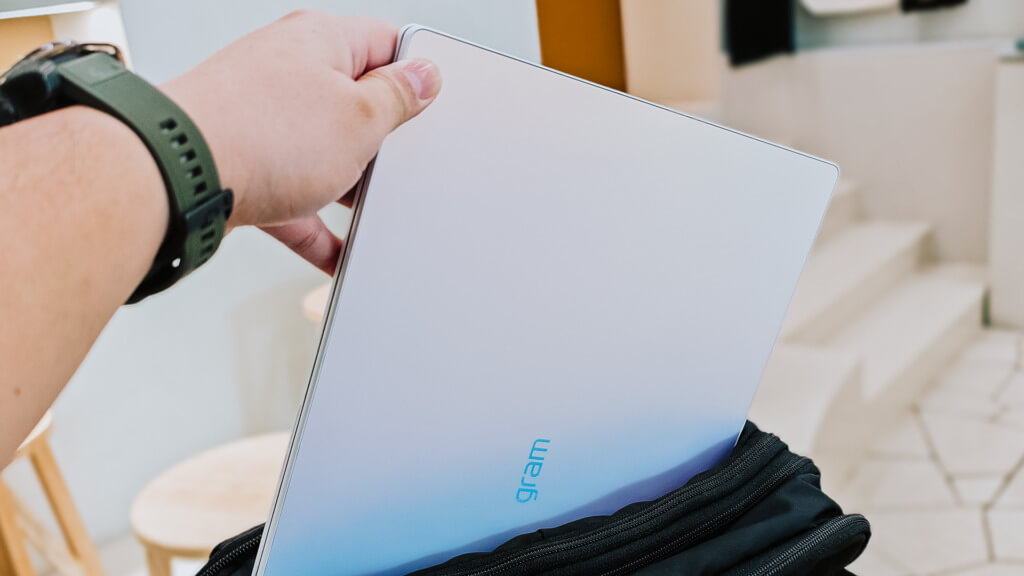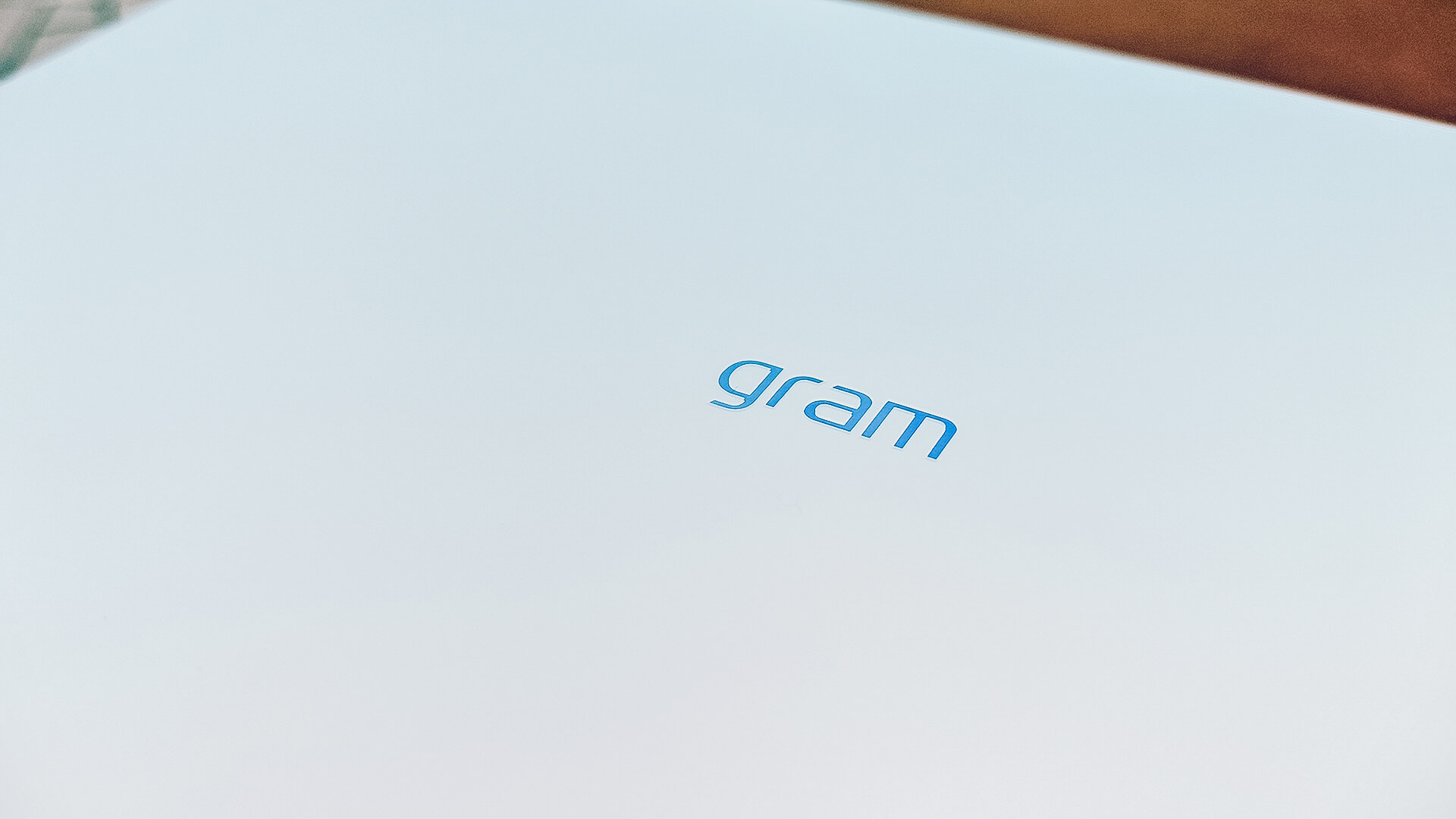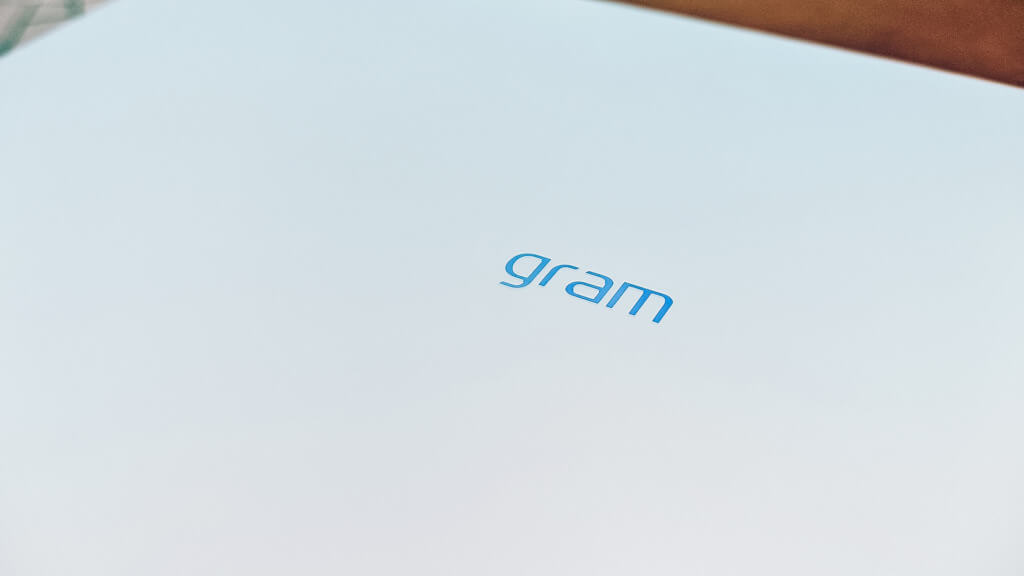 Drawing inspiration from the celestial spectacle of the Aurora, the LG gram Style Aurora White stands out as a piece of art. This ultrabook shifts in colour and hue, mirroring the Northern Lights' dynamic play, ensuring it looks different from every perspective. Upon holding the LG gram, one can appreciate the meticulous attention to detail incorporated into its design. The frame screams premium, with a build prioritising both robustness and elegance. Each keystroke on its well-crafted keyboard offers tactile feedback, ensuring a seamless typing experience. Furthermore, its size and weight are optimally balanced, making it a marriage of portability and functionality. The LED-illuminated hidden haptic touchpad is a masterstroke, adding to the device's allure.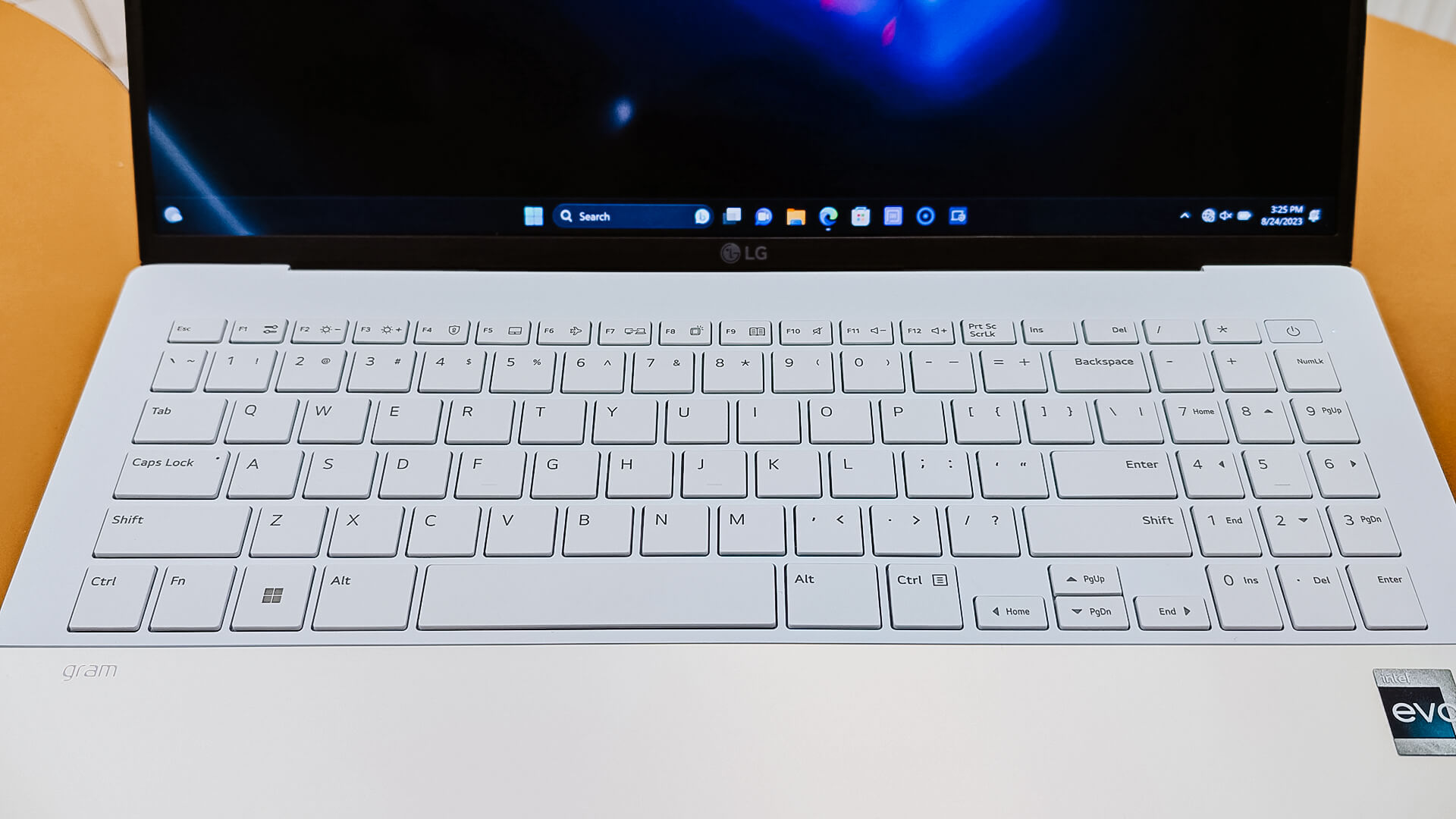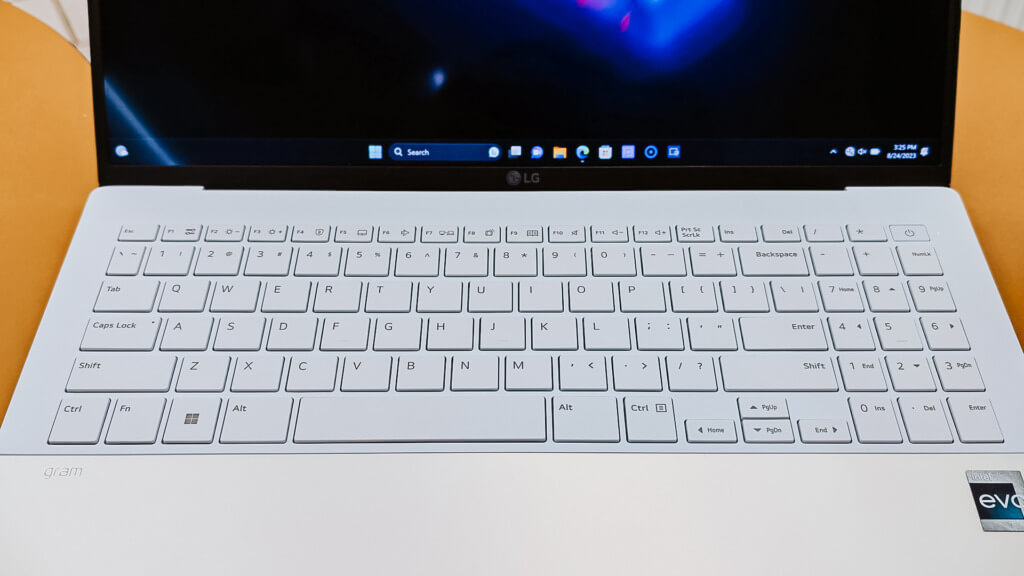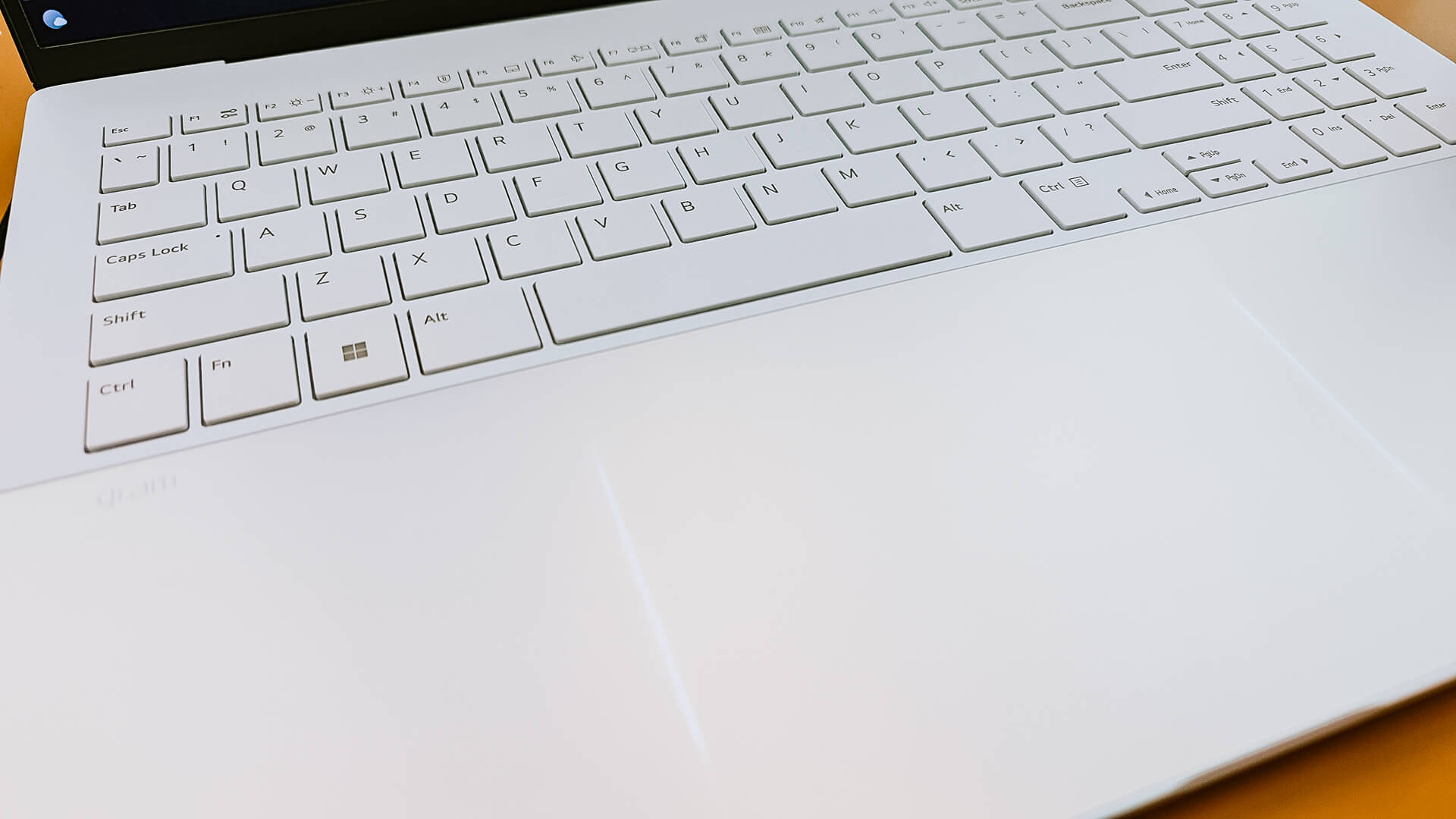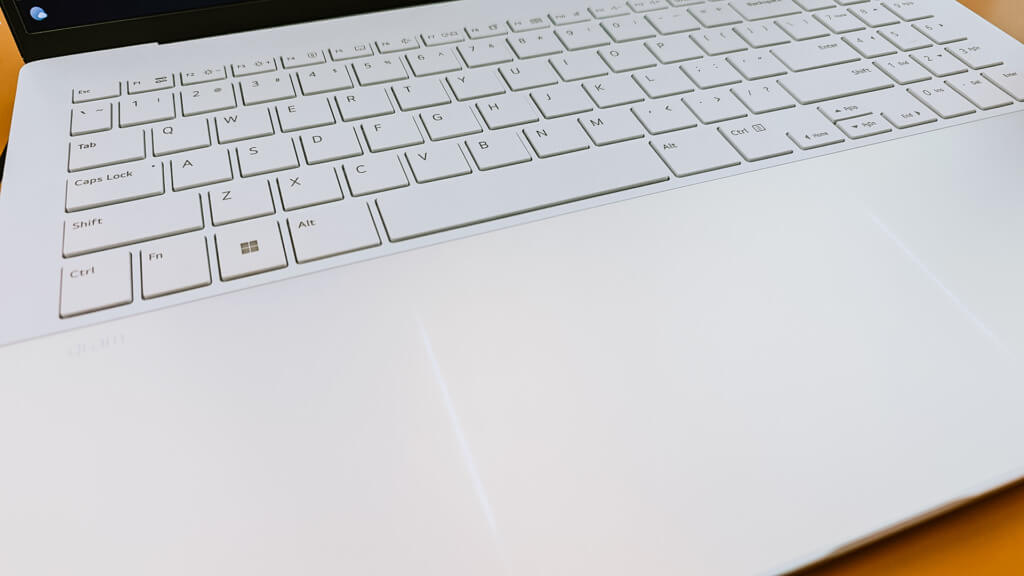 While its appearance might lead you to believe it's a fragile beauty, LG ensures its durability. Beyond meeting the MIL-STD-810H military standard, the laptop serves as a beacon of what strength coupled with sophisticated design truly embodies. The touchpad edges, which become visible upon touch, further accentuate the laptop's attention to detail. The Corning Gorilla Glass encasement also stands as a testament to its durability, encapsulating beauty with strength.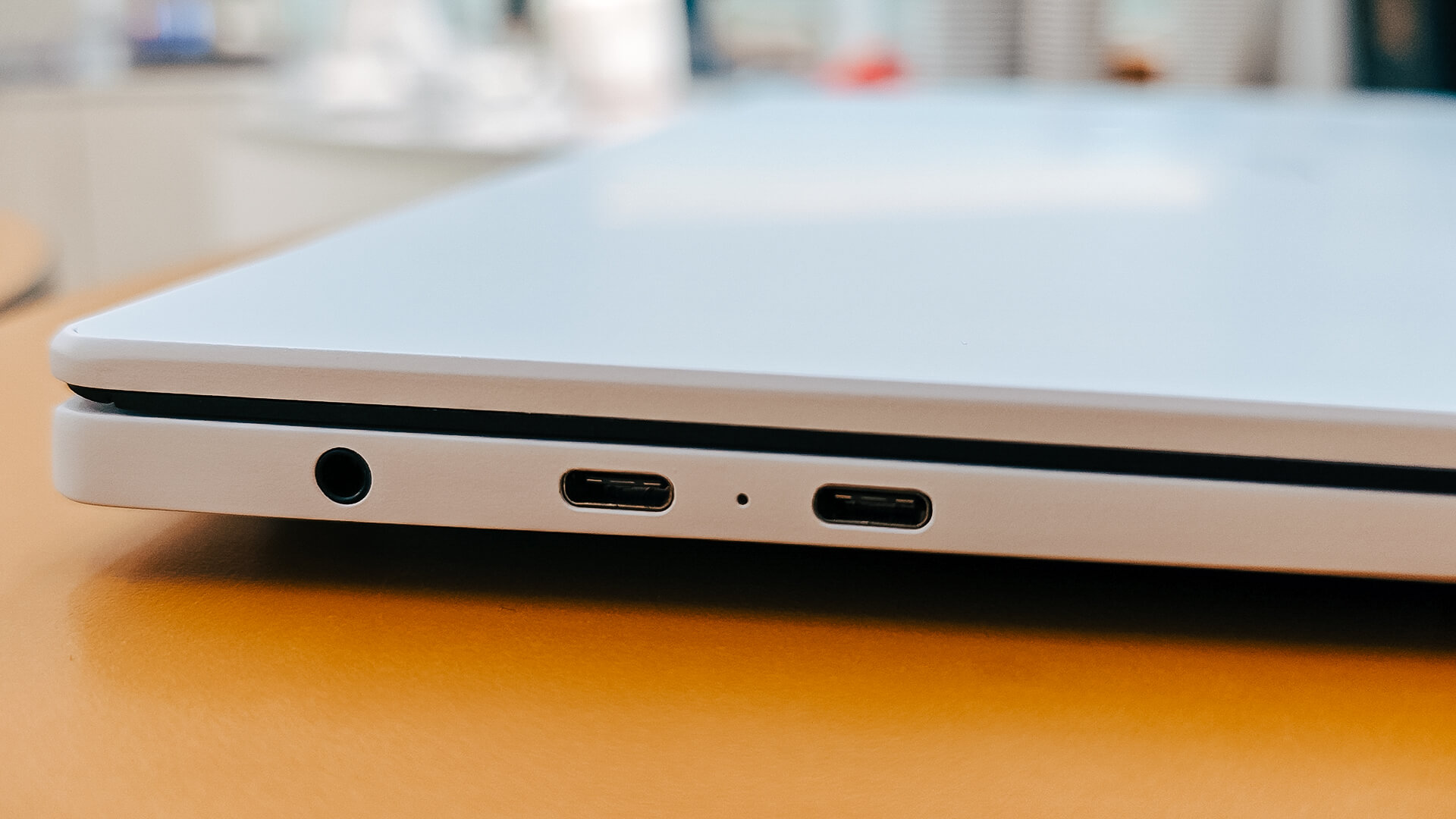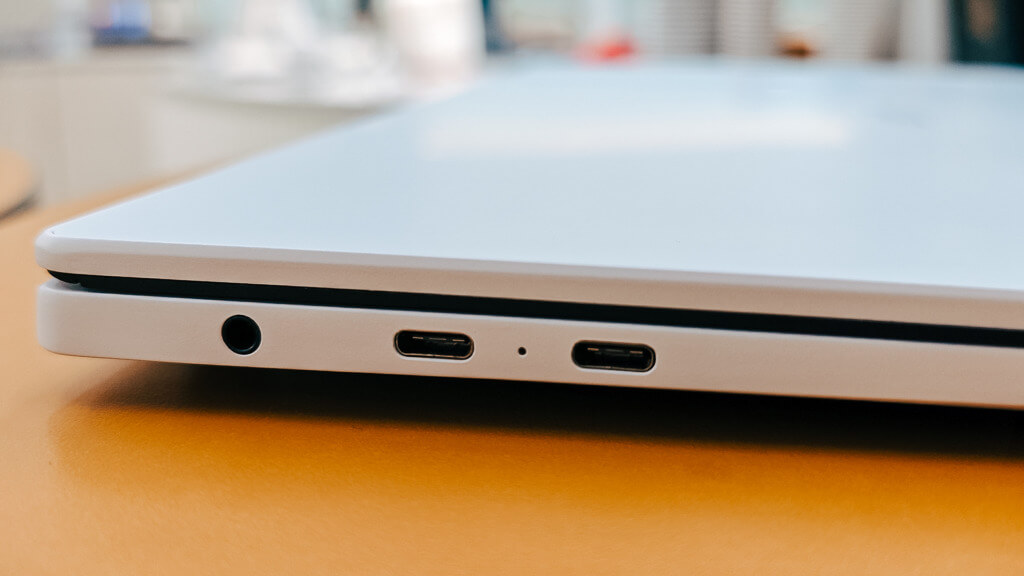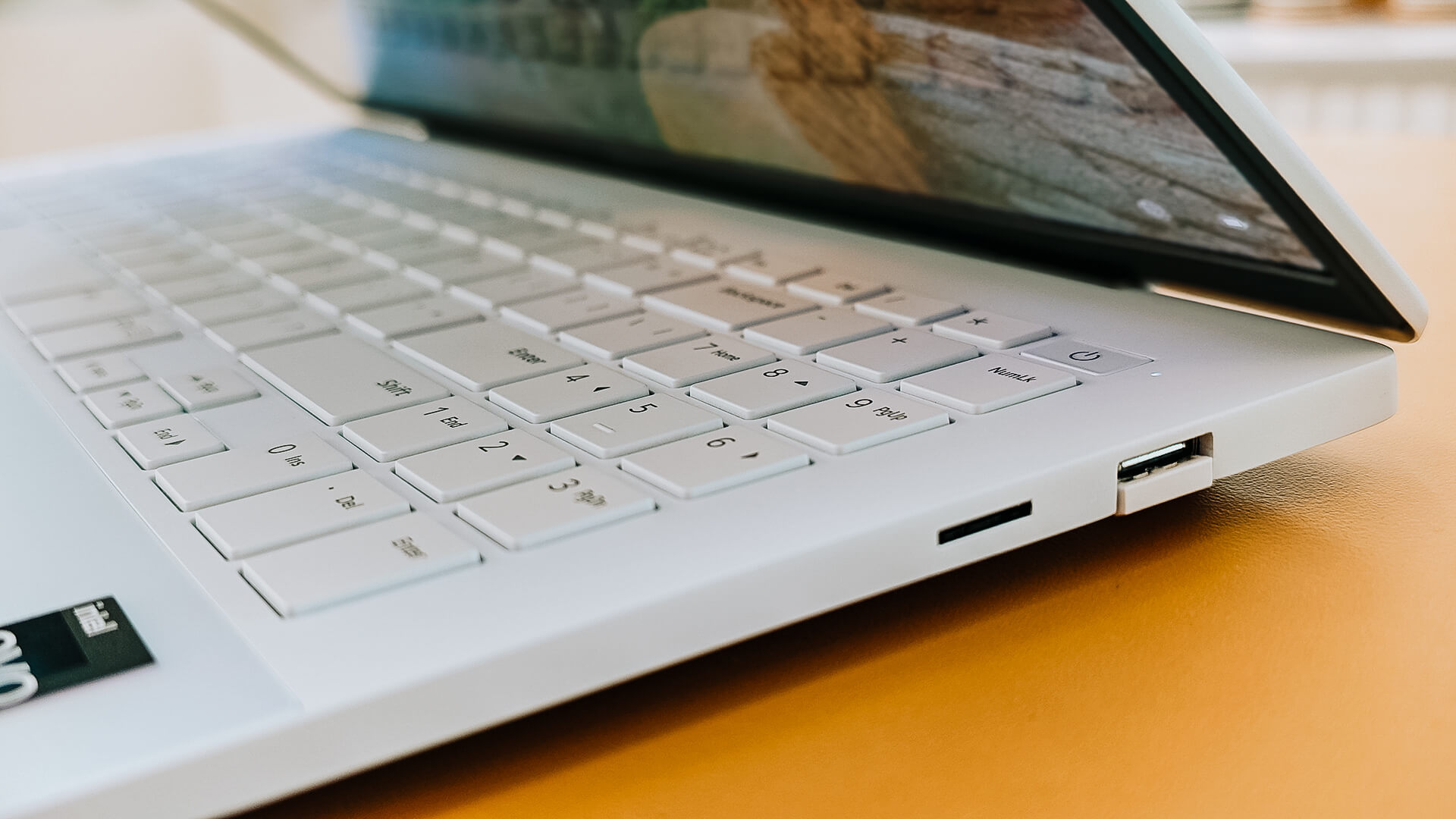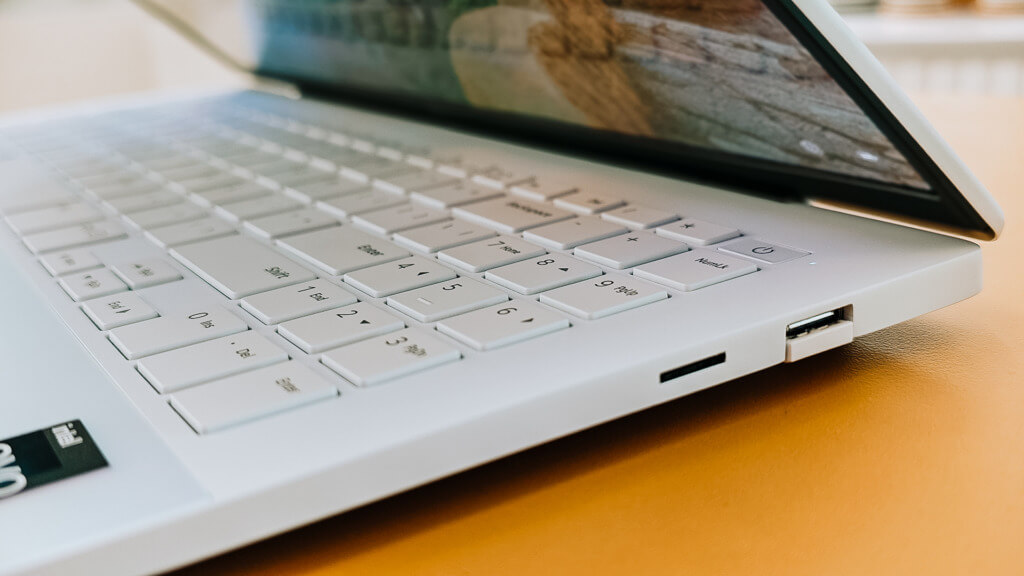 The ultrabook offers a decent port selection, considering its sleekness. Equipped with two USB Type-C Thunderbolt 4 ports, a USB 3.2 port, a rare mini SD card reader, and an audio jack, it caters to most users' needs. However, the absence of an ethernet and HDMI port makes one feel the pinch regarding connectivity. Investing in a Thunderbolt 4 hub might be wise for those looking to connect multiple devices.
Redefining visual experiences with OLED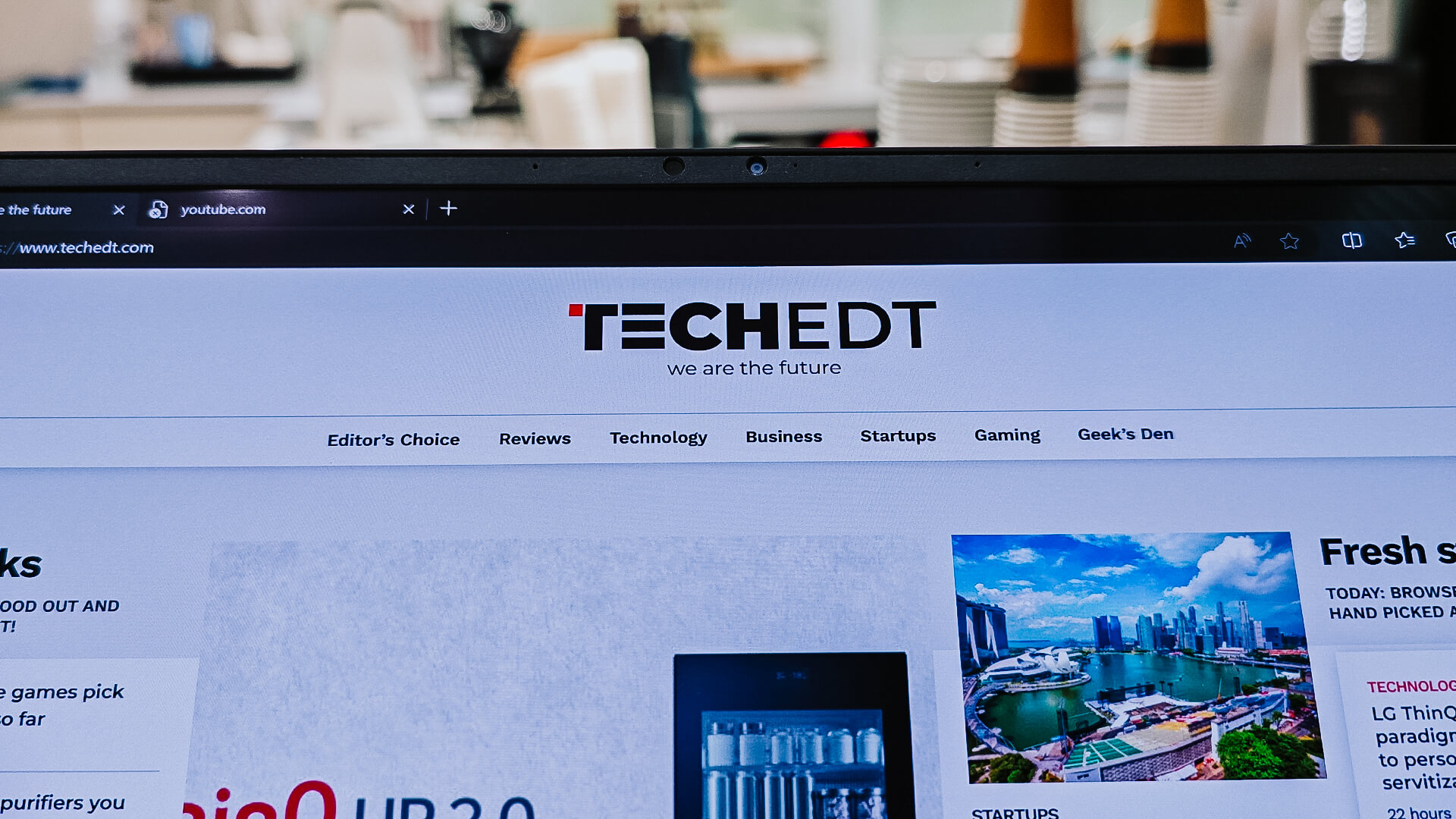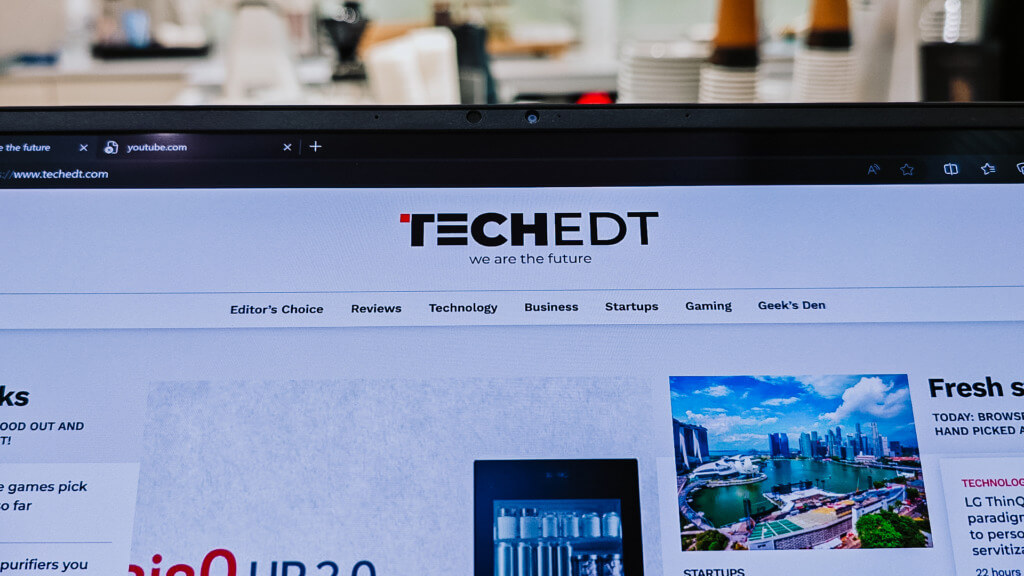 At the heart of the LG gram Style Aurora White lies its majestic 16.0" OLED display, an embodiment of visual artistry. This display doesn't merely show; it immerses. With a WQHD+ (3200 x 2000) resolution, each scene unravels with unparalleled sharpness, letting every pixel narrate its own tale. The sheer depth of its 1M:1 contrast ratio brings forth nuances from the most profound of blacks to the brightest highlights, painting a canvas of realism enhanced further by HDR.
For enthusiasts, the nuances often matter. Gamers would find themselves in the lap of riveting visuals, while professionals in the creative domain would celebrate the colour accuracy offered by the 100% DCI-P3 wide colour gamut. With a response time of just 0.2ms and a 120Hz refresh rate, the display ensures that transitions are as smooth as they are captivating.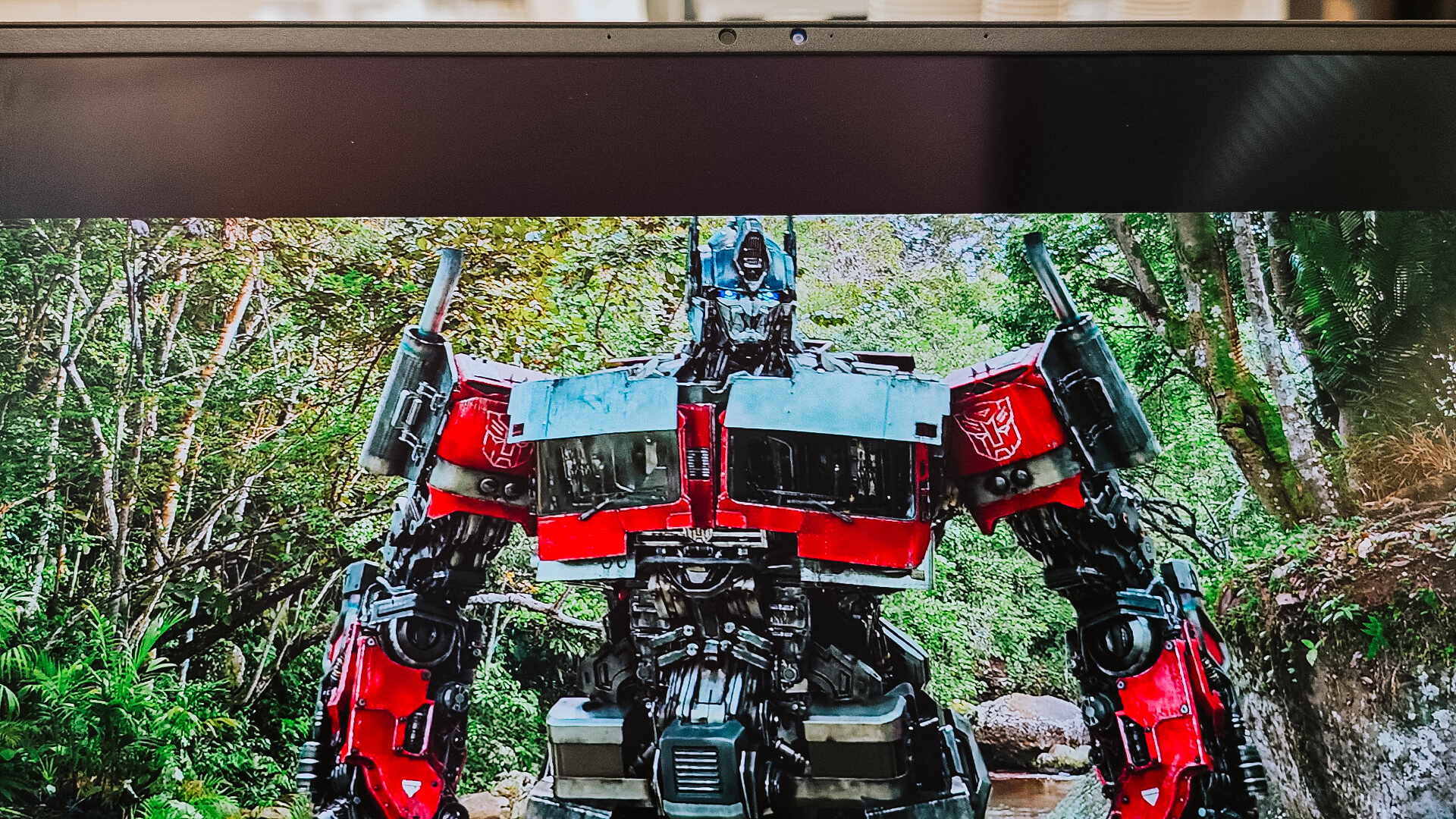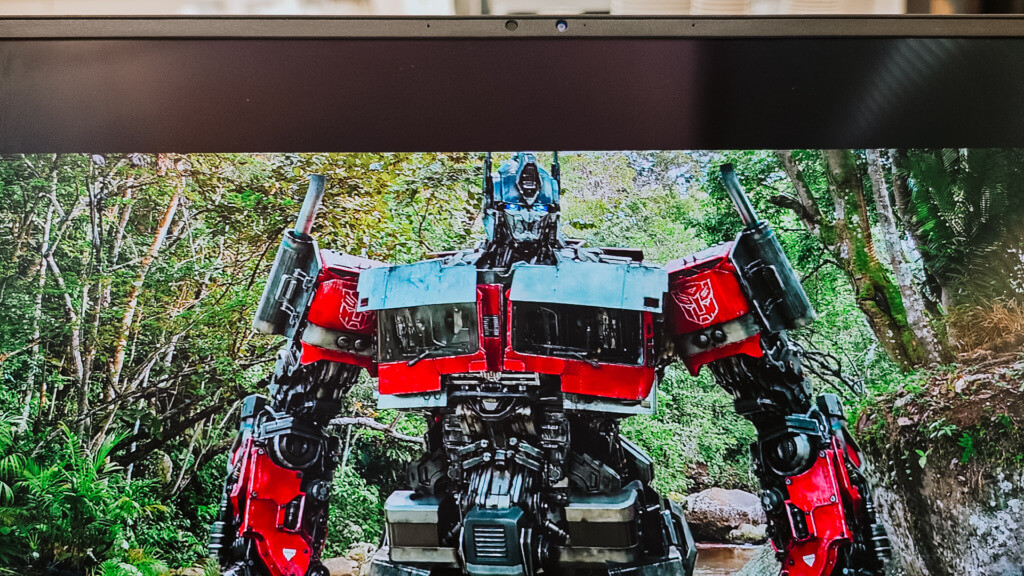 To truly appreciate the artistry of this OLED spectacle, imagine this: As the lights dim and you're engrossed in streaming the "Transformer: Rise of the Beast" trailer on a 2160p60 4K setting on YouTube, a fascinating experience begins. The narrative extends beyond the confines of the screen, captivating your senses. As Optimus Prime strides forth, each detail of his iconic blue and red design is illuminated with impeccable clarity, the reflections on his metallic surface glistening with realism. The intricacies of the transforming mechanisms, the gleam in the Autobots' eyes, and the richness of the environment, from sunlit deserts to shadowed cityscapes, showcase the display's vibrancy, depth, and unmatched colour accuracy.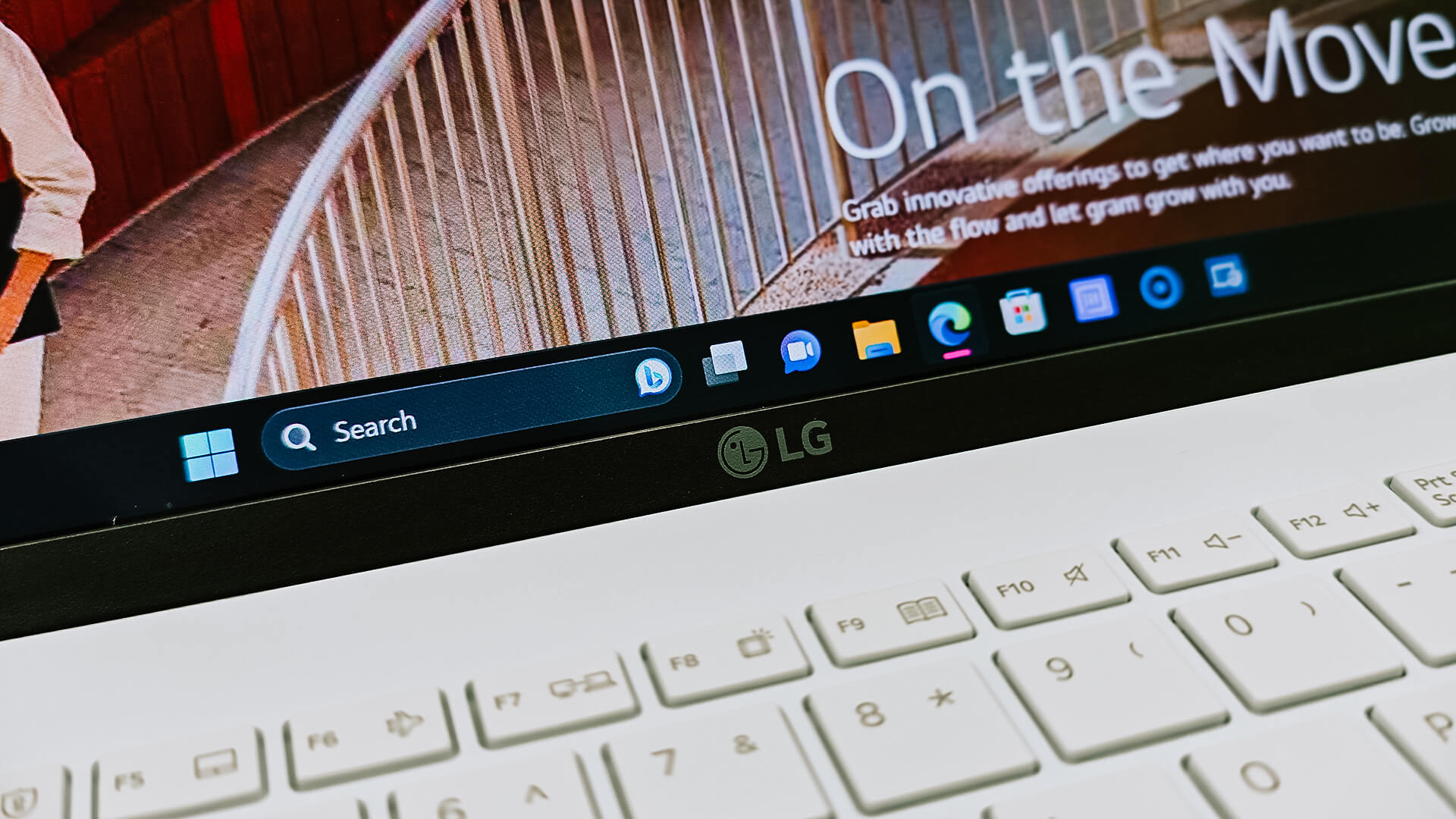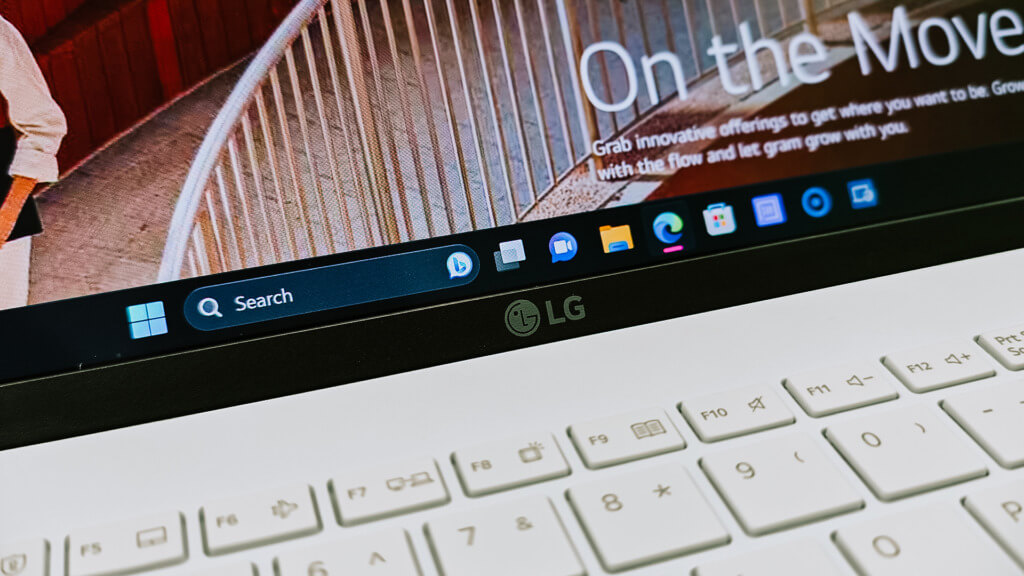 Every fleeting shadow, every glint of light, and the subtleties of the characters' expressions are rendered with an astuteness that seems palpable. With the LG gram Style Aurora White, you're not merely a spectator; you're drawn into the very essence of the story, experiencing each visual spectacle as if you're a part of the Transformers' epic saga.
Between brilliance and bottlenecks of its performance
Dressed in elegance, the LG gram Style Aurora White makes a stunning first impression. Its pristine appearance subtly hints at the powerhouse beneath, promising a symphony of performance and design. However, as the adage goes, not everything that glitters is gold.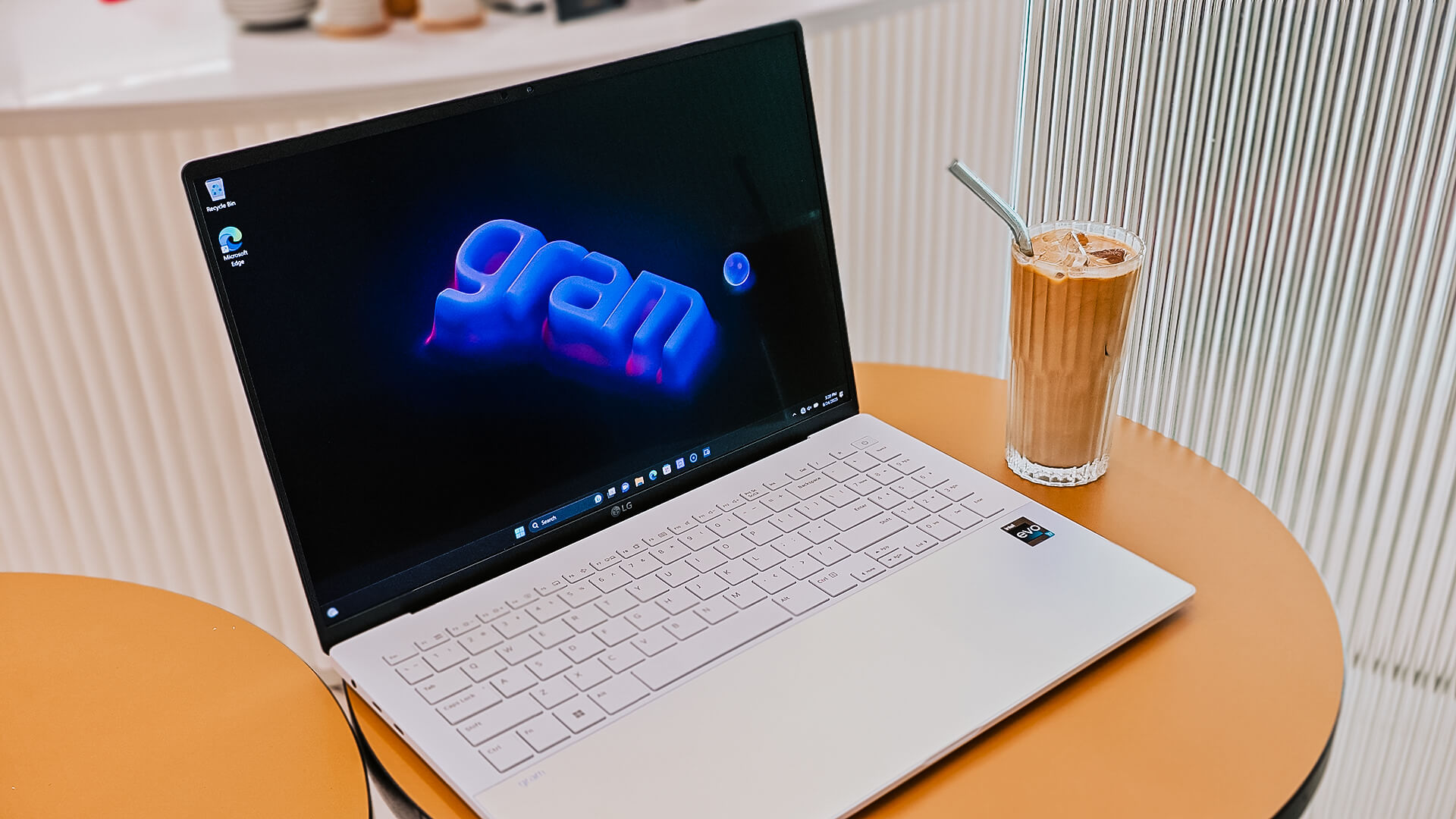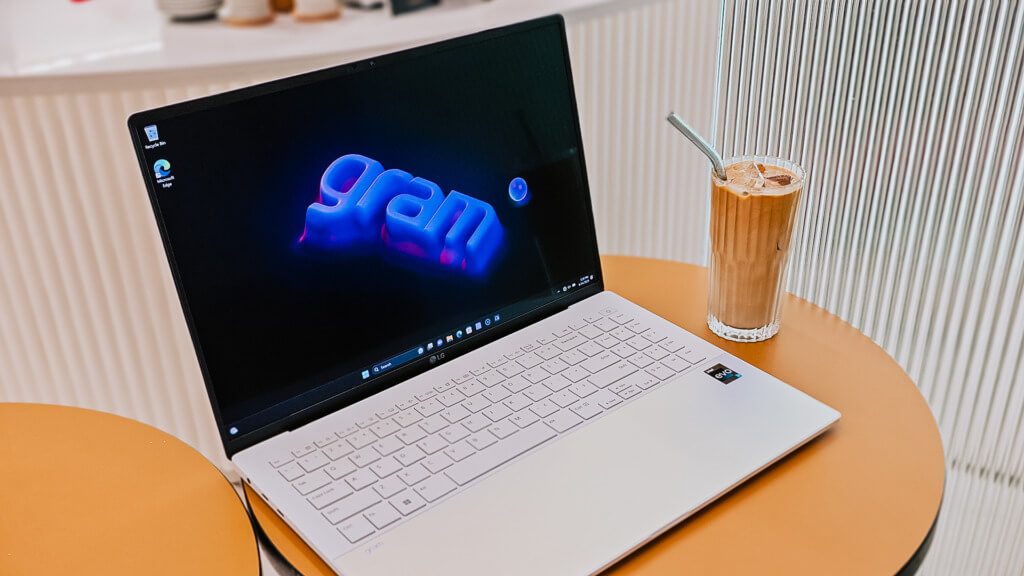 The Intel 13th Gen Core i7 Processor is at the helm of its operations, further complemented by the fast 16GB LPDDR5 memory and a 4th Gen NVMe SSD. This synergy ensures that the laptop maintains a fluid, hitch-free performance, whether you're composing an email, creating masterpieces in Photoshop, or toggling between your most-used applications.
Acoustically, it stands apart. Integrating Dolby Atmos & Smart Amp takes auditory experiences to new heights. Be it the delicate guitar strumming, the nuanced notes of a melody, or the intense dialogue of a gripping thriller, every sound is rendered with pristine clarity, wrapping listeners in a rich auditory ambience.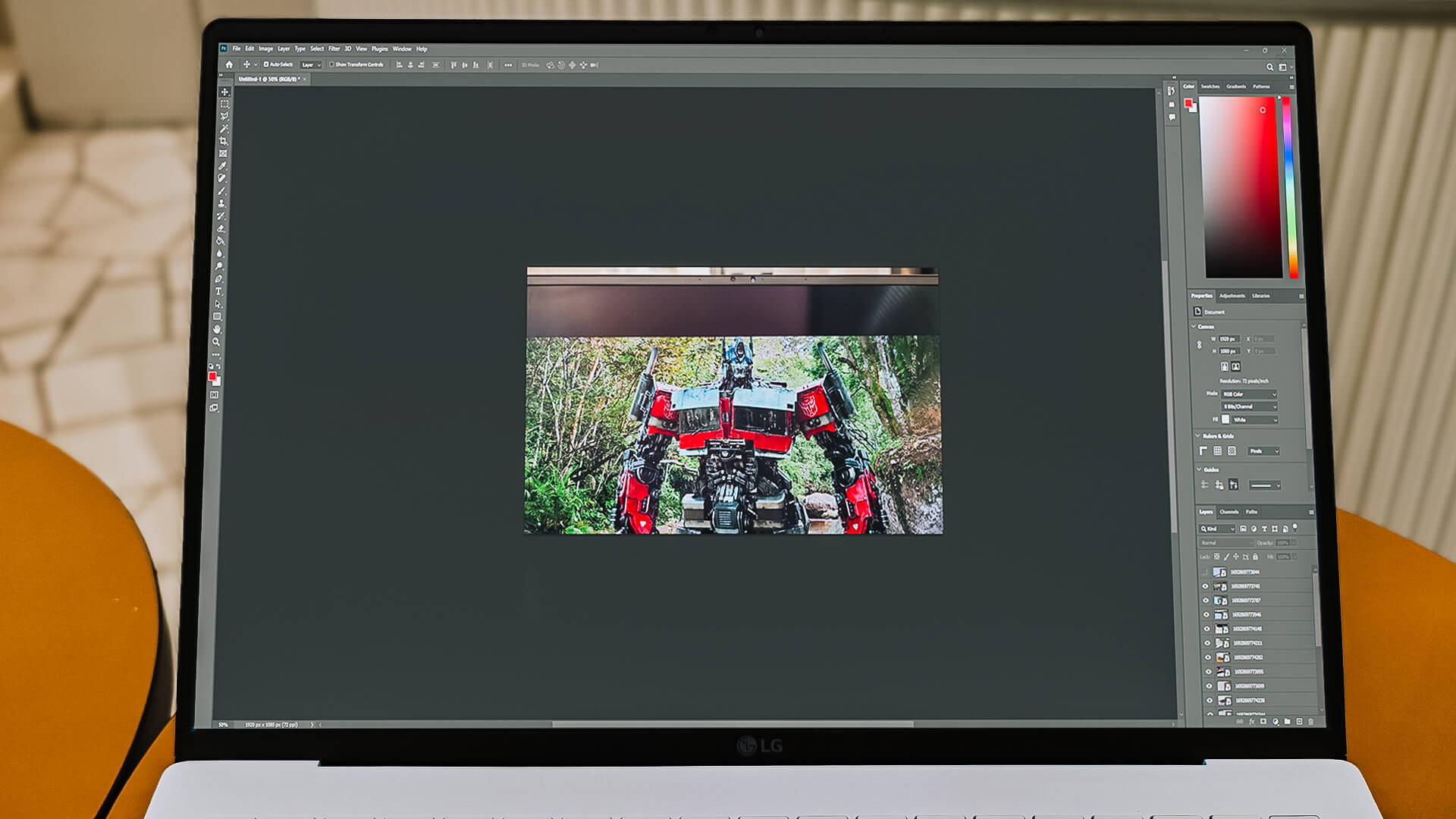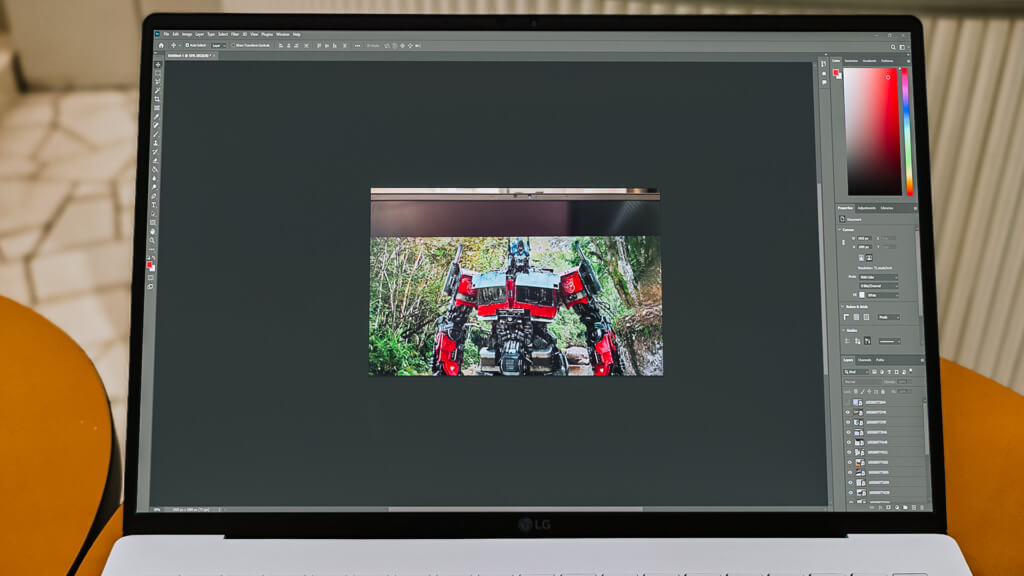 But like a riveting novel with twists and turns, the deeper one delves into the LG gram Style's performance narrative, the more intricate it becomes. While its spec sheet teases exceptional capabilities, the story can diverge in practice. Everyday tasks are quickly dispatched, and for creative lovers, the stunning display coupled with a potent CPU makes design tasks like Photoshop edits seamless. However, the limitations become palpable when pushing into the more resource-intensive tasks like video editing or the gaming frontier.
Further clouding its prowess is the GPU problem. With the current ultrabook market veering towards the powerful RTX 4000-series GPUs, the gram Style's adherence to the Intel Iris Xe Graphics feels like a step back.
Extremely portable for the urban nomad
The allure of the LG gram Style Aurora White doesn't rest solely on its aesthetic charm or computing capabilities—it's also about its freedom. Designed for those on the move, this ultrabook perfectly balances functionality and portability.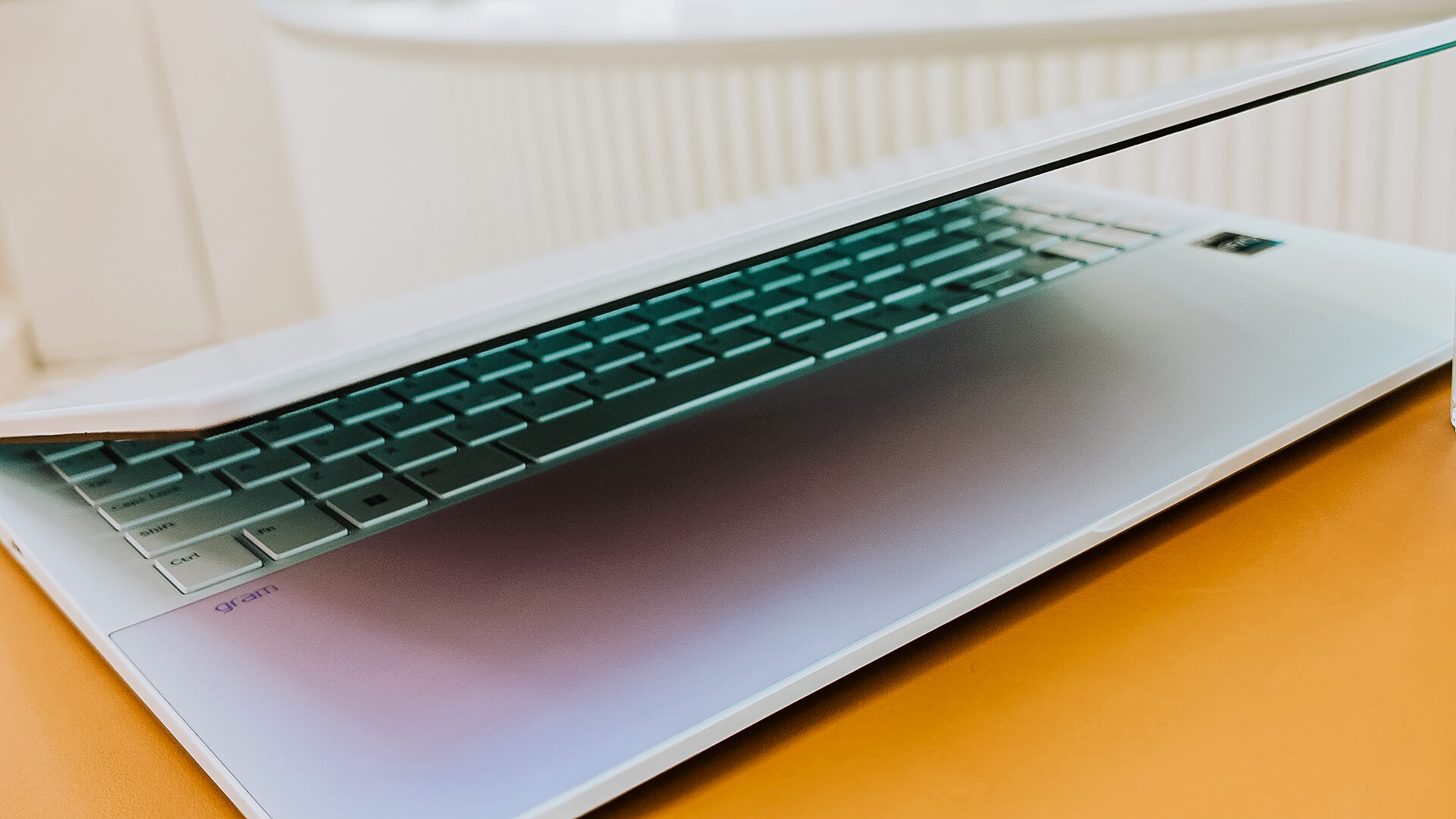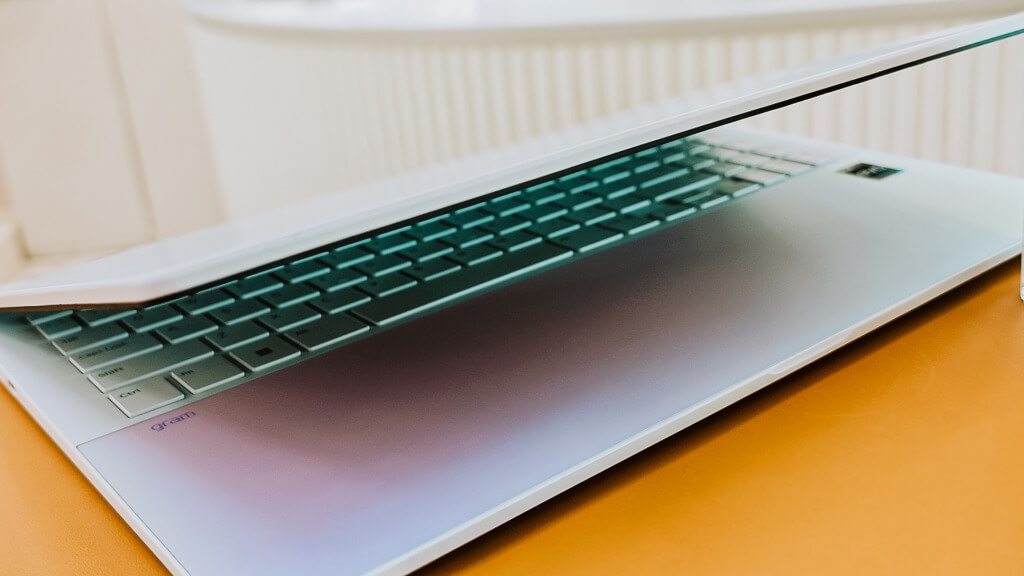 Its svelte frame measures a mere 16mm thick, making it slide into backpacks or carrying cases effortlessly. With a footprint of roughly 355.1 x 241.3 mm, it occupies minimal space, a godsend for those who often find themselves working in tight spots or cafe corners. But the crowning achievement lies in its weight—or the lack thereof. Tipping the scales at an astoundingly light 1.23kg means that users won't have to deal with the cumbersome burden of lugging around a hefty machine. Whether hopping between meetings, jet-setting across countries, or simply commuting to work, this laptop ensures that your shoulders remain strain-free.
In an era where every ounce matters, especially for the urban nomad, the LG gram Style Aurora White positions itself as a tool and a travel companion. An ultrabook that doesn't just keep pace with your life but enhances its rhythm.
The verdict: LG gram Style Aurora White
The LG gram Style Aurora White is a masterclass blending the Northern Lights' ethereal beauty with cutting-edge technology. Its lightweight design, featuring a vibrant 16-inch OLED display, exemplifies LG's commitment to innovation. While its everyday performance is commendable, the choice of GPU suggests a slight misstep in a market leaning towards more powerful options.
Its key strength lies in its portability, effortlessly catering to the modern nomad. This device appeals to those valuing aesthetics and reliable functionality, though power users might desire more. In summary, the LG gram Style Aurora White beautifully marries design and usability, with a few areas left for improvement.