In today's increasingly health-conscious environment, the importance of indoor air quality cannot be overstated—especially for regions with high humidity like Singapore and Malaysia. Excessive moisture in the air can lead to a range of problems, from the discomfort of stickiness to more severe health issues such as mould, allergies, and respiratory conditions. Whether residing in Singapore's bustling cityscape or Malaysia's diverse landscapes, having a high-quality dehumidifier can significantly improve your quality of life indoors.
Navigating the saturated market of dehumidifiers can be daunting, with numerous options boasting various features. This is particularly true in Singapore and Malaysia, where the demand for such appliances has surged, making it essential to find a product tailored to the unique climatic conditions of these countries. To help you make an informed decision, we've exhaustively researched and compiled a detailed list of top dehumidifiers, considering energy efficiency, noise levels, and intelligent features. Each product is reviewed in-depth, highlighting its pros and cons to assist you in choosing a dehumidifier that best meets your needs. Elevate your indoor living experience by selecting the right dehumidifier for your home or office.
Dual Inverter Dehumidifier with Ionizer by LG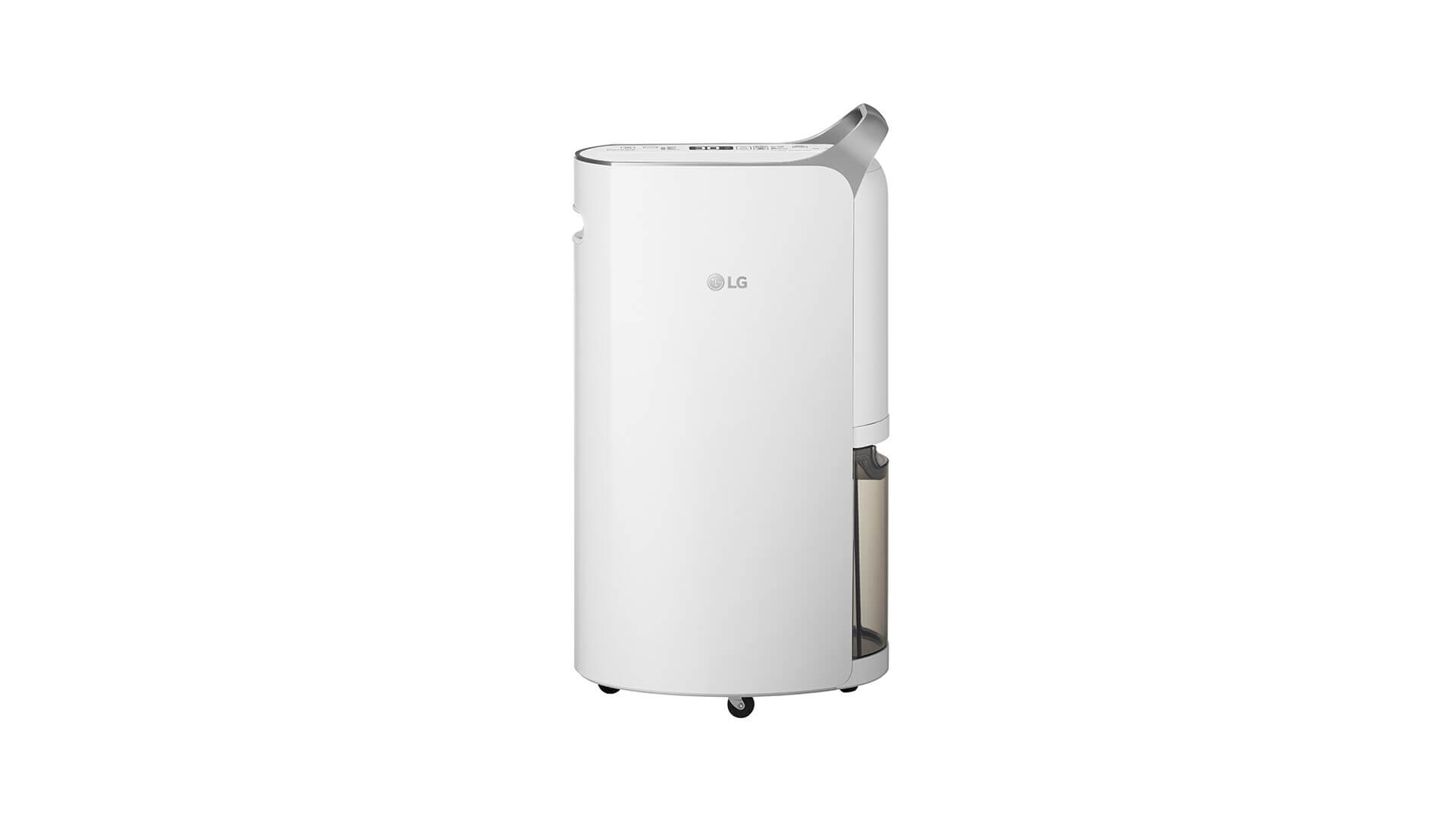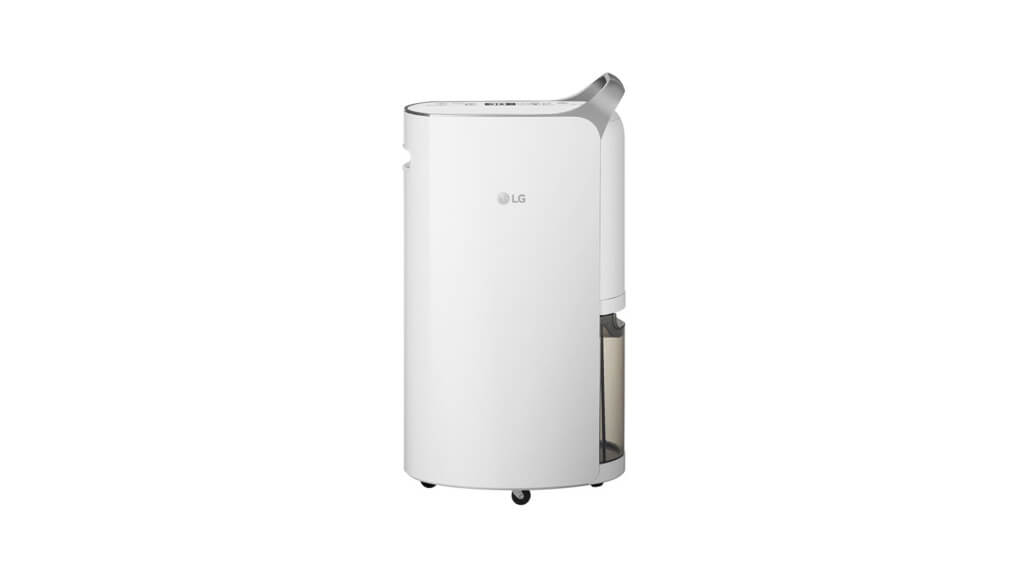 The Dual Inverter Dehumidifier with Ionizer is a high-end offering from LG designed for those prioritising energy efficiency, quiet operation, and remote control functionality. The dehumidifier minimises energy consumption while maintaining optimal performance by leveraging dual inverter compressor technology. What sets this model apart is its IoT ThinQ compatibility, which allows remote control and monitoring via a smartphone app. A built-in ioniser adds an extra layer of air purification by removing allergens and bacteria.
Pros:
Dual inverter compressor conserves energy
Operates quietly at 33 dB, ideal for bedrooms
IoT ThinQ for remote operation
10-year compressor warranty
Removes airborne allergens and bacteria with ioniser
Cons:
Premium cost
Heavy at 16.7 kg
The app could be more user-friendly
Midea Low Noise Dehumidifier (MDDF-16DEN7)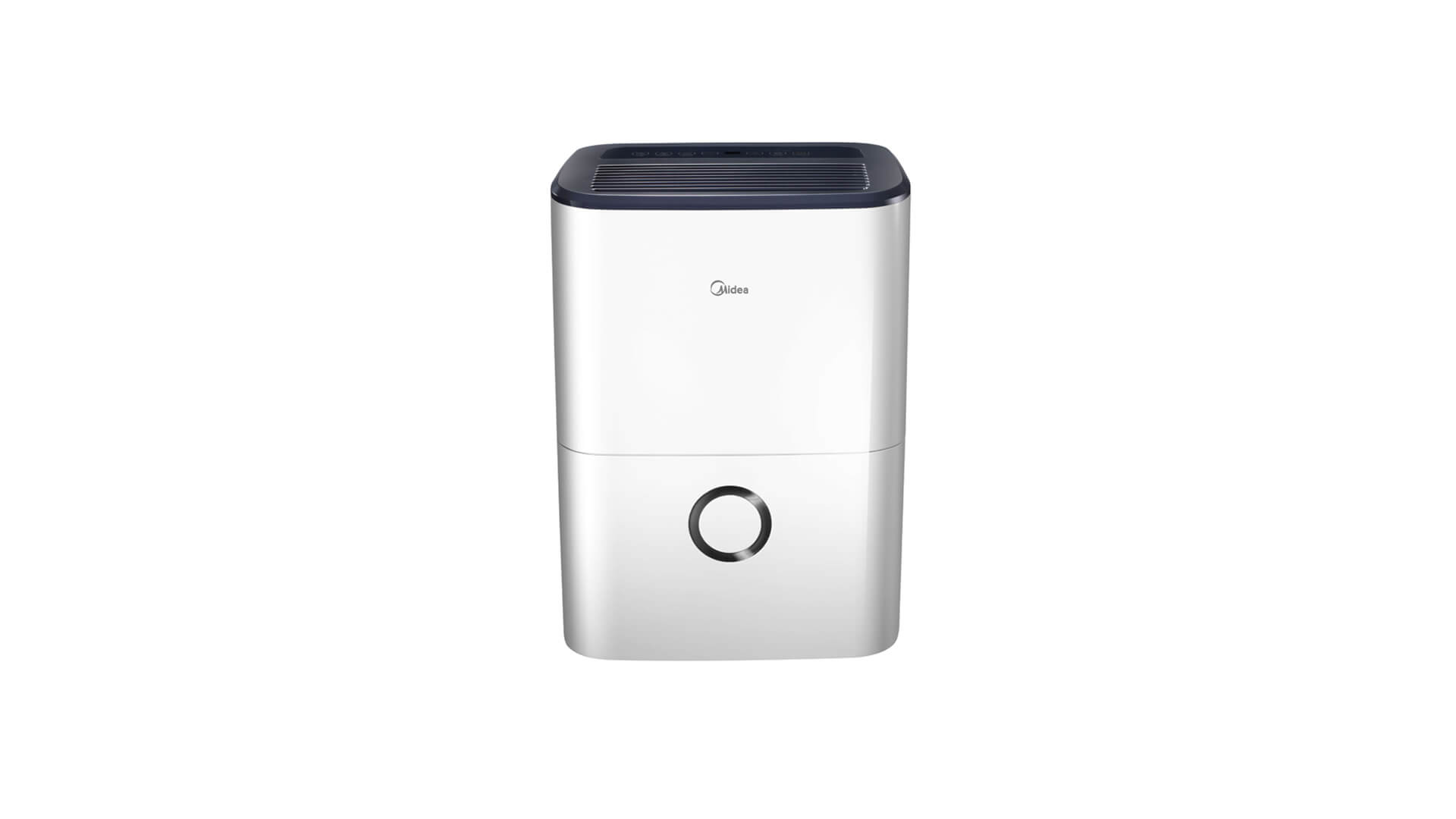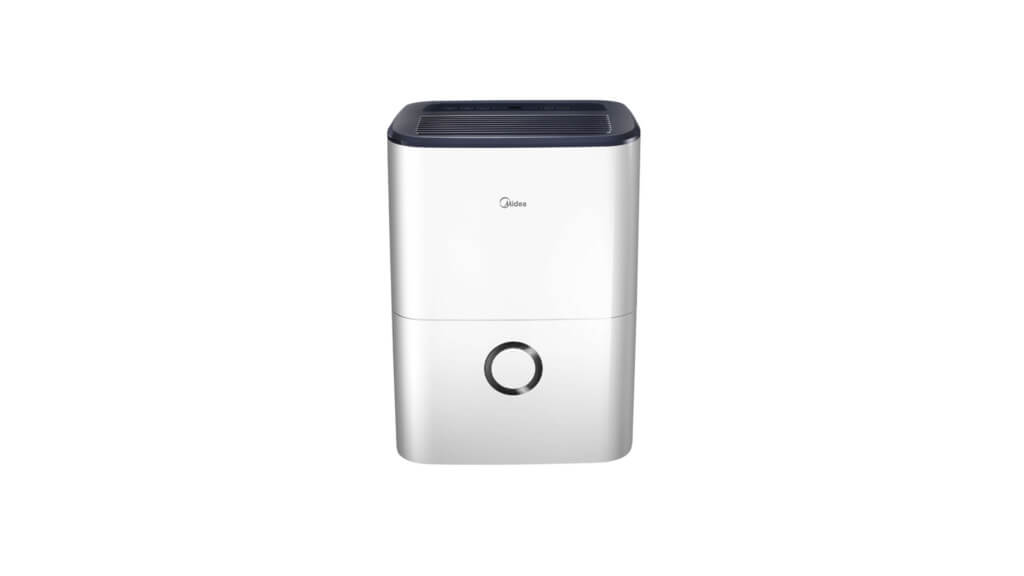 Midea's Low Noise Dehumidifier is an exceptional mid-range choice that harmoniously combines performance with user convenience, making it a go-to solution for both residential and office spaces. This unit offers peace and quiet while operating at impressively low noise levels of 41 dB. This is especially beneficial for environments where silence is golden, such as bedrooms, home offices, or corporate workspaces. In addition to its quiet operation, the appliance boasts a 3L water tank, which minimises the frequency of manual emptying, thereby adding another layer of convenience for busy homeowners or office managers.
Pros:
Noise levels as low as 41 dB
Large Tank – 3L water tank for less frequent emptying
Ideal for medium-sized rooms
Cons:
No IoT or app-based connectivity
Novita ND298 Dehumidifier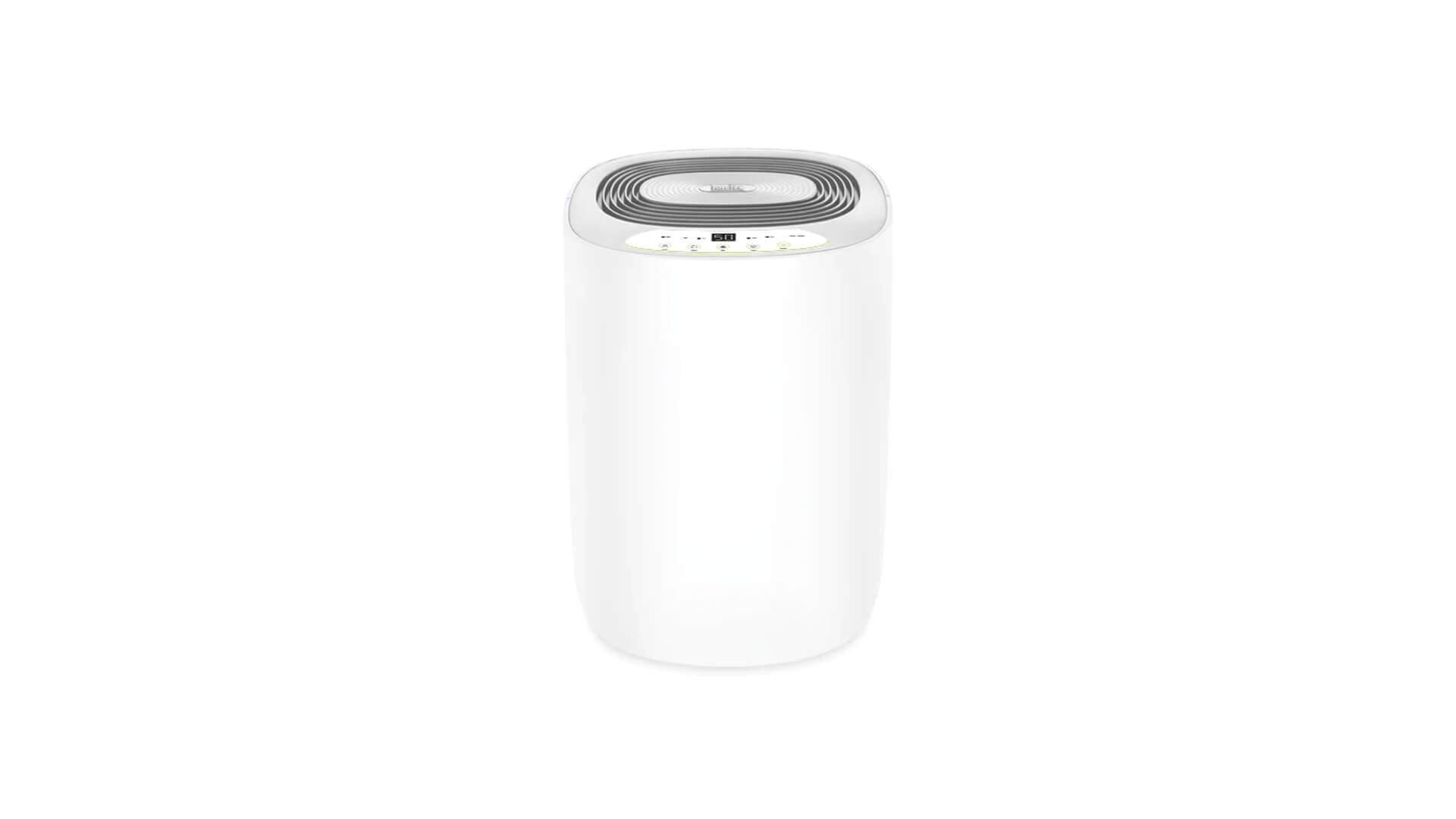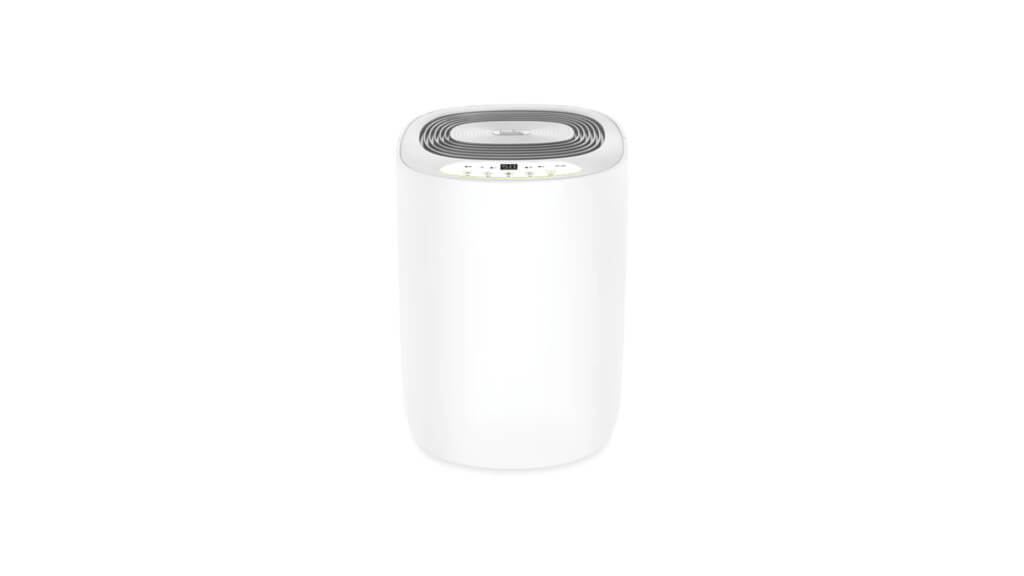 If health and hygiene are your priorities, Novita ND298 offers exceptional moisture control with its HumiControl technology. It maintains specific humidity levels to your liking. Safety features and built-in ionisation technology make this a health-conscious choice.
Pros:
Multiple humidity settings
Semi-permanent built-in ioniser
Energy-saving with a max power of 230 watts
Cons:
No IoT or app-based connectivity
Philips 2-in-1 Air Purifier and Dehumidifier (Series 5000)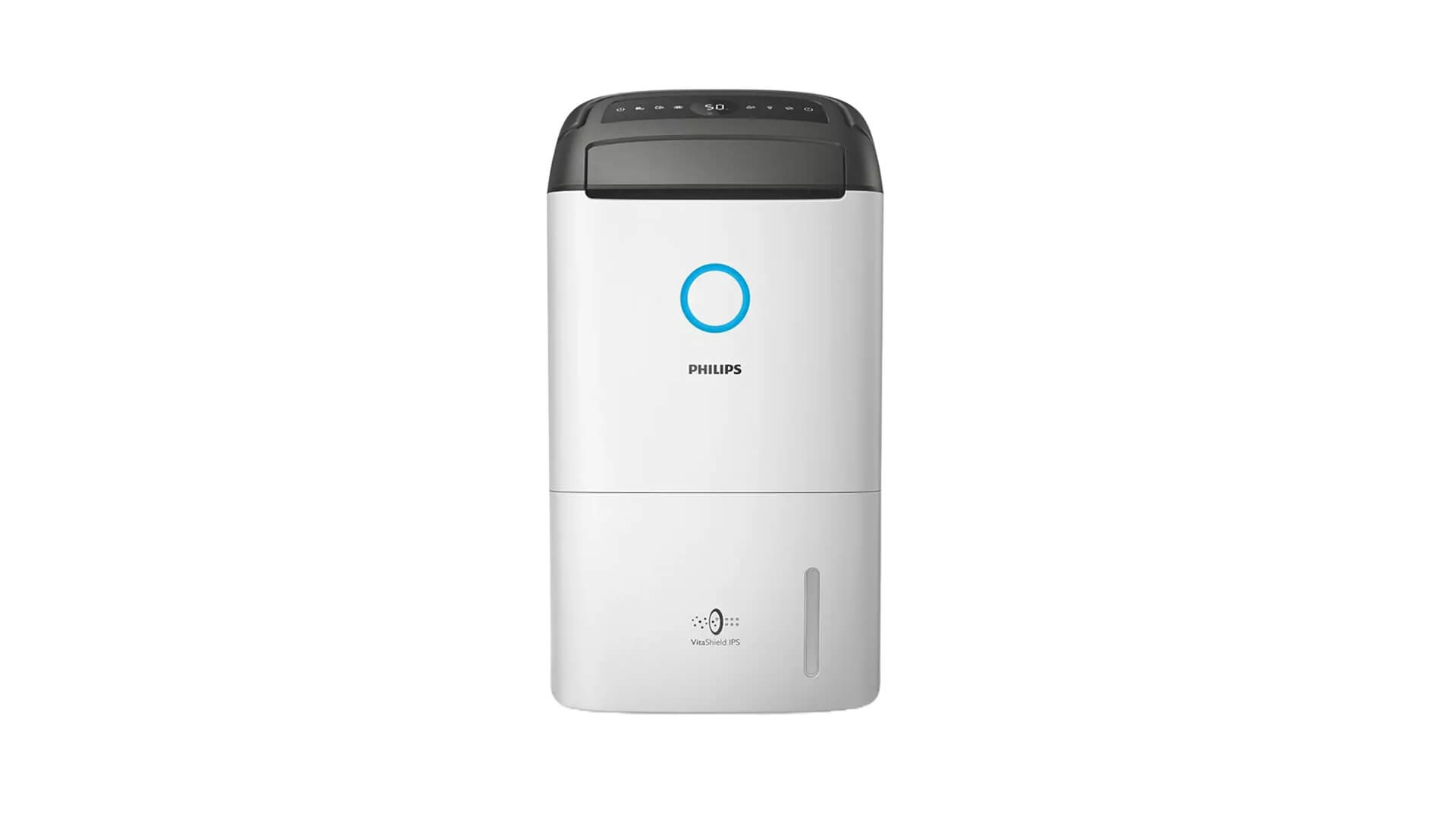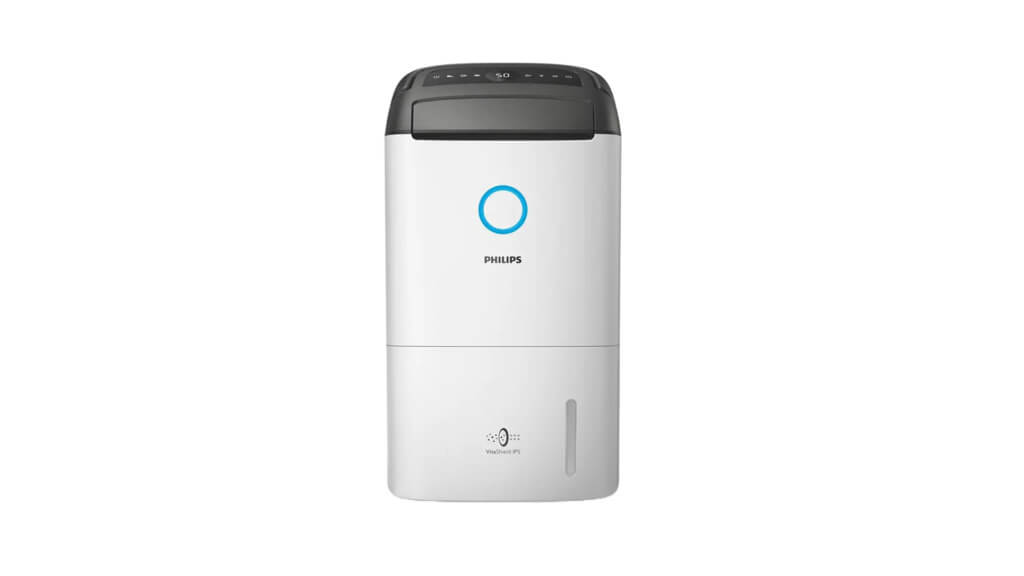 For those seeking a multifaceted approach to indoor air quality, Philips presents its 2-in-1 Air Purifier and Dehumidifier. This high-performance unit is designed for individuals who require dehumidification and air purification in larger spaces. One of its standout features is the impressive Clean Air Delivery Rate (CADR) of 270 m³/h, which makes it particularly effective in larger rooms where rapid air circulation and filtration are essential. Additionally, the device incorporates a built-in HEPA filter, elevating its air purification capability by capturing even the tiniest airborne particles.
Pros:
Acts as both a dehumidifier and an air purifier
Rapid air cleaning at 270 m³/h
VitaShield technology captures aerosols, including those that may contain respiratory viruses
Filter replacement and full water tank alert for clean air
Cons:
Premium cost
Heavy at 14 kg
No IoT or app-based connectivity
Sterra Sun Dehumidifier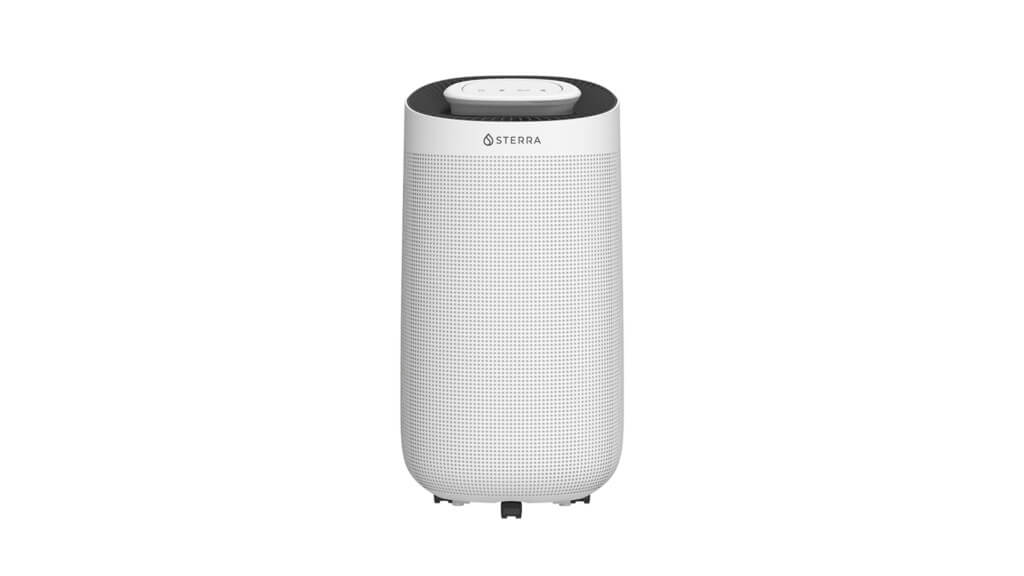 The Sterra Sun Dehumidifier has been meticulously engineered to tackle the high humidity levels typical of areas like Singapore. Offering a powerful and efficient moisture removal system, this dehumidifier can extract up to 12 litres of moisture from the air each day. What sets this unit apart is its array of smart features, such as Auto-Stop Technology and app-based humidity control, combined with safety features like a child lock. Its compact design makes it versatile for various living spaces, offering both function and convenience. Also, check out our review of Sterra Sun here.
Pros:
4 humidity settings for optimal performance
Saves space as it is compact
Operates below 45 dB
Relatively lightweight compared to those on this list
Cons:
Limited coverage as it is best for rooms up to 30 m²
EuropAce EDH 6601S Dehumidifier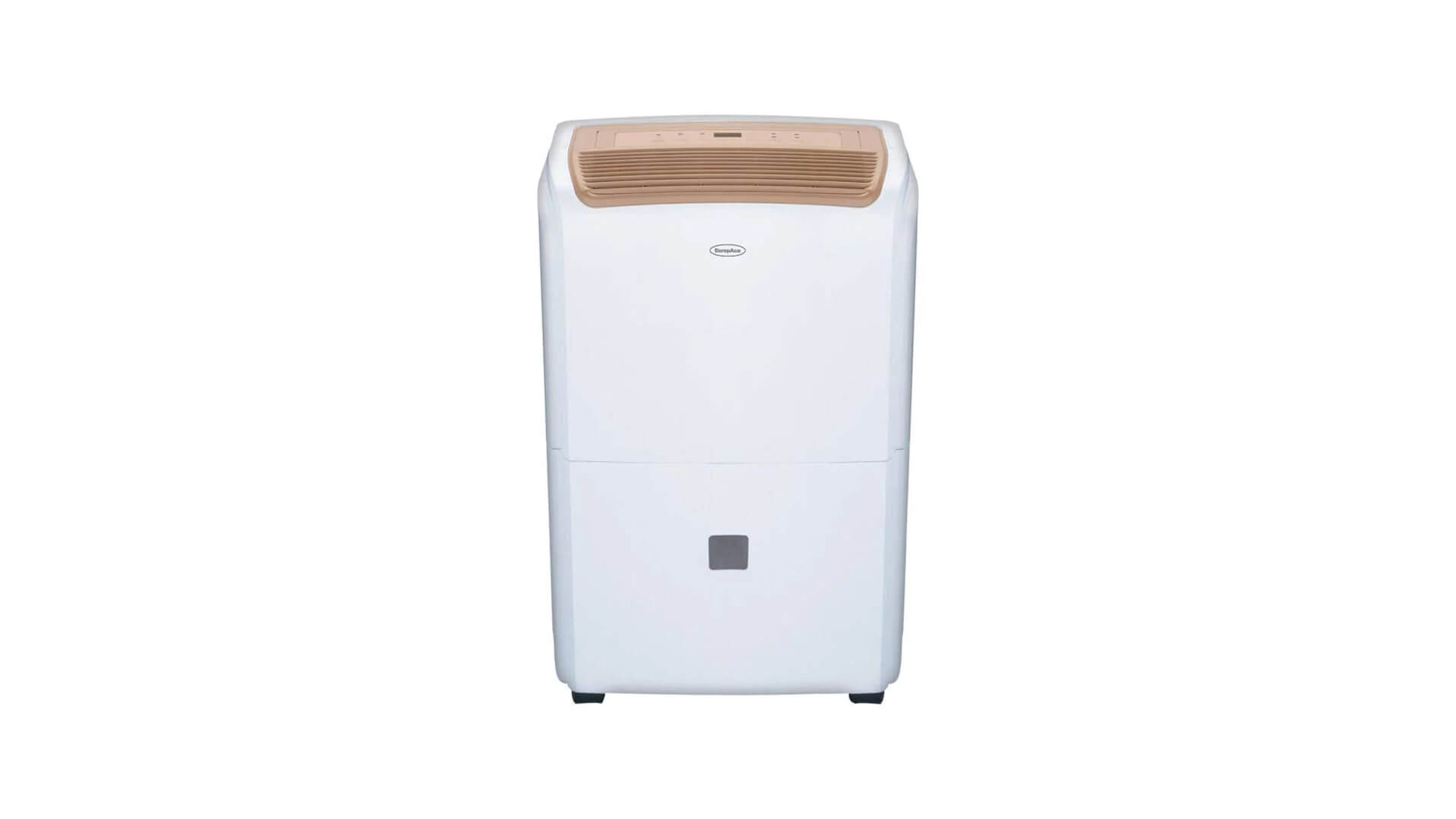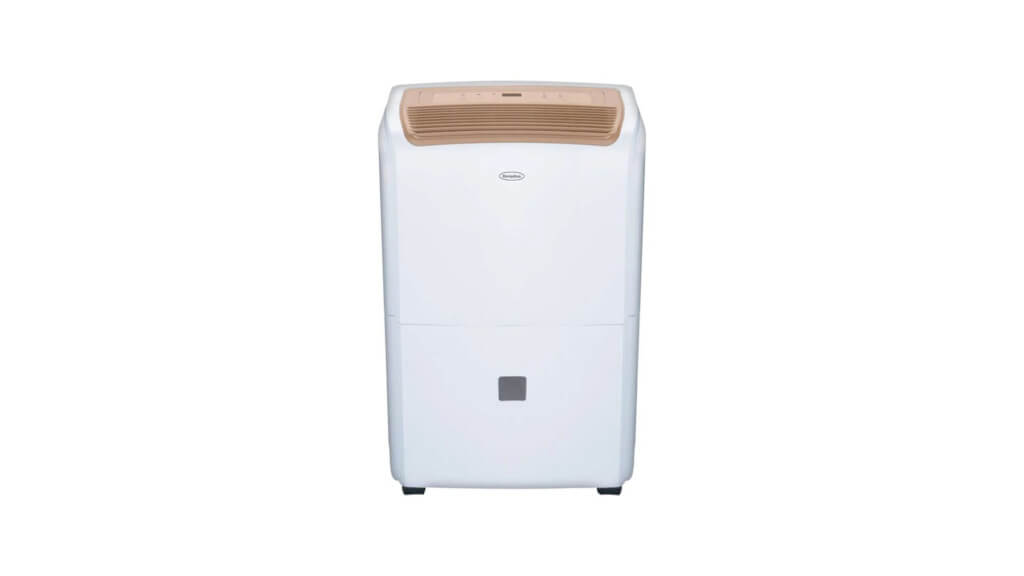 EuropAce EDH 6601S Dehumidifier is a versatile solution for managing indoor humidity, targeting larger living spaces with high-capacity performance. Along with its primary dehumidifying function, it also incorporates an air purifier and a specialised laundry mode. Though it has a high power consumption rate of 970W, the device compensates with features like an intuitive LCD control panel and an auto shut-off mechanism for added convenience and safety.
Pros:
Includes air purifier and laundry mode
Rose gold colour and modern design
Large Tank – 7L water tank for less frequent emptying
Suited for larger rooms or commercial spaces
Cons:
High power consumption at 970 watts
Heavy at 20 kg
No IoT or app-based connectivity
Cosmo Prime Dehumidifier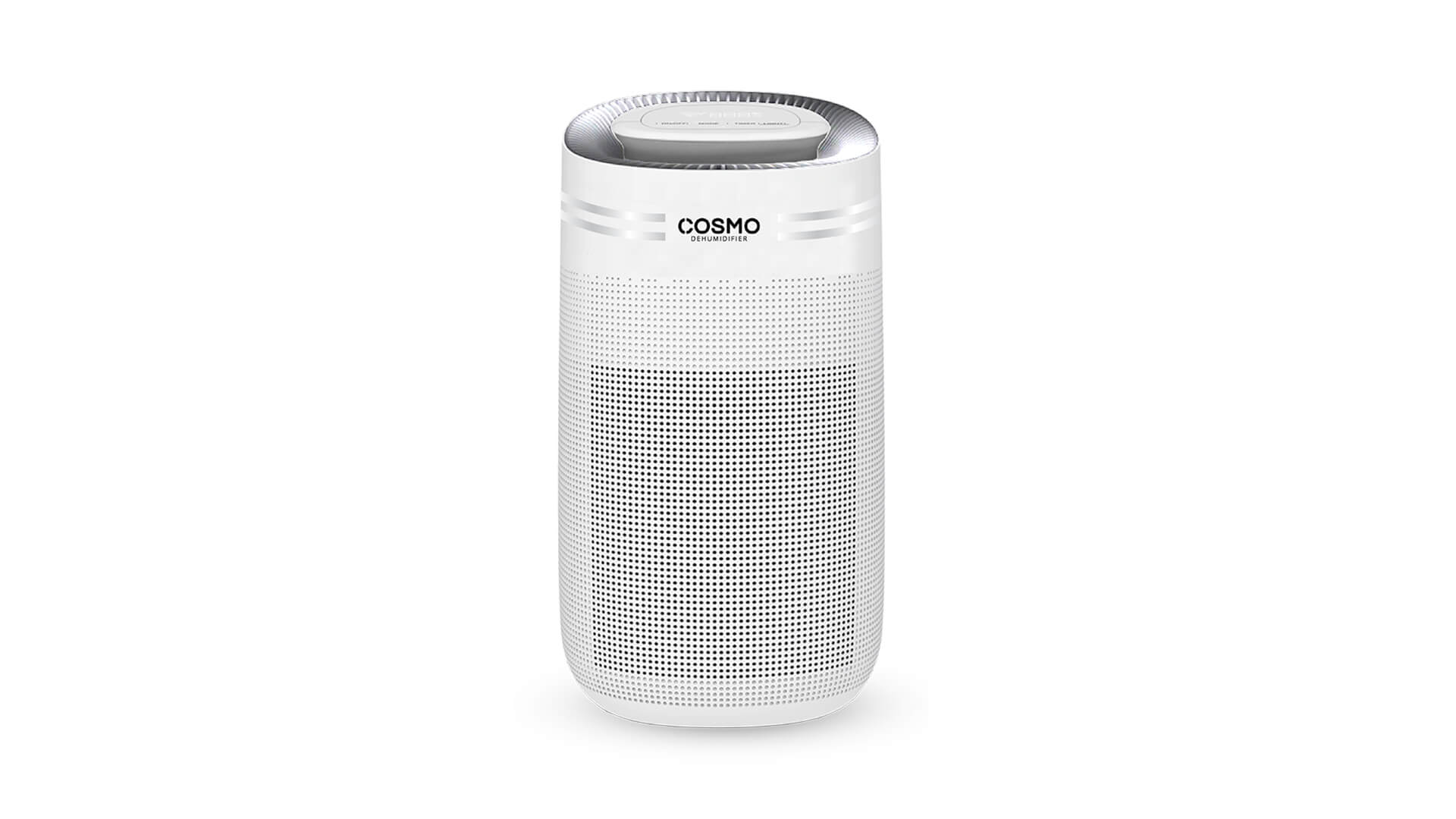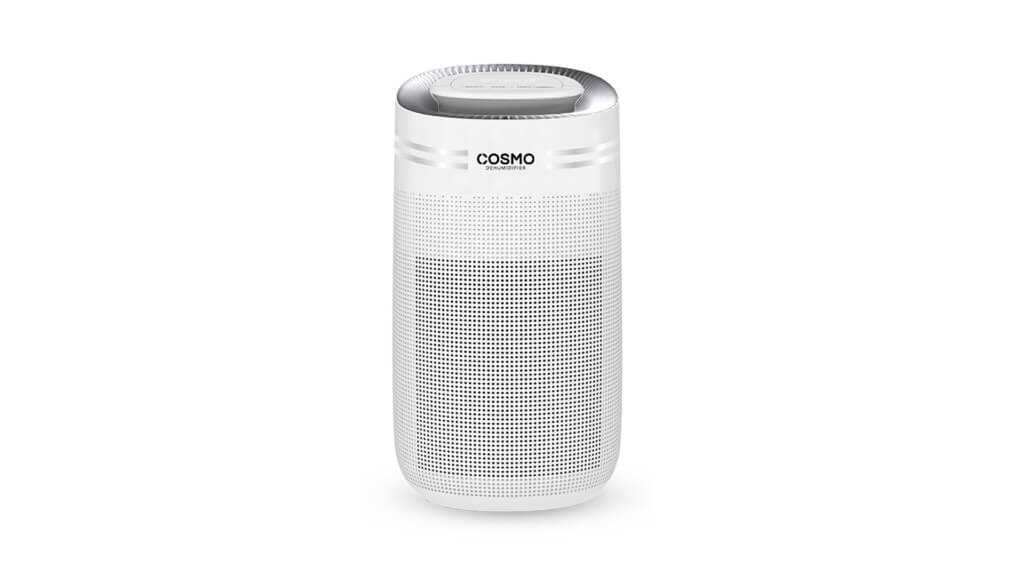 The Cosmo Prime Dehumidifier is a high-performance unit designed for small to medium living spaces. With its robust dehumidifying capability, this model effectively covers areas up to 80 m², making it ideal for small to slightly larger rooms in Singapore. Beyond its performance, Cosmo Prime is equipped with intelligent features such as auto shut-off and compatibility with mobile devices. Adding a unique touch, the unit releases healthy negative ions into the air, creating a healthier indoor environment.
Pros:
Suitable for small to slightly larger rooms
Auto shut-off and mobile app compatibility
Improves air quality with negative ions
Cons:
A 3.2L tank might require regular emptying
Standard and conventional design
Sharp DW-D12A-W 26m² Dehumidifier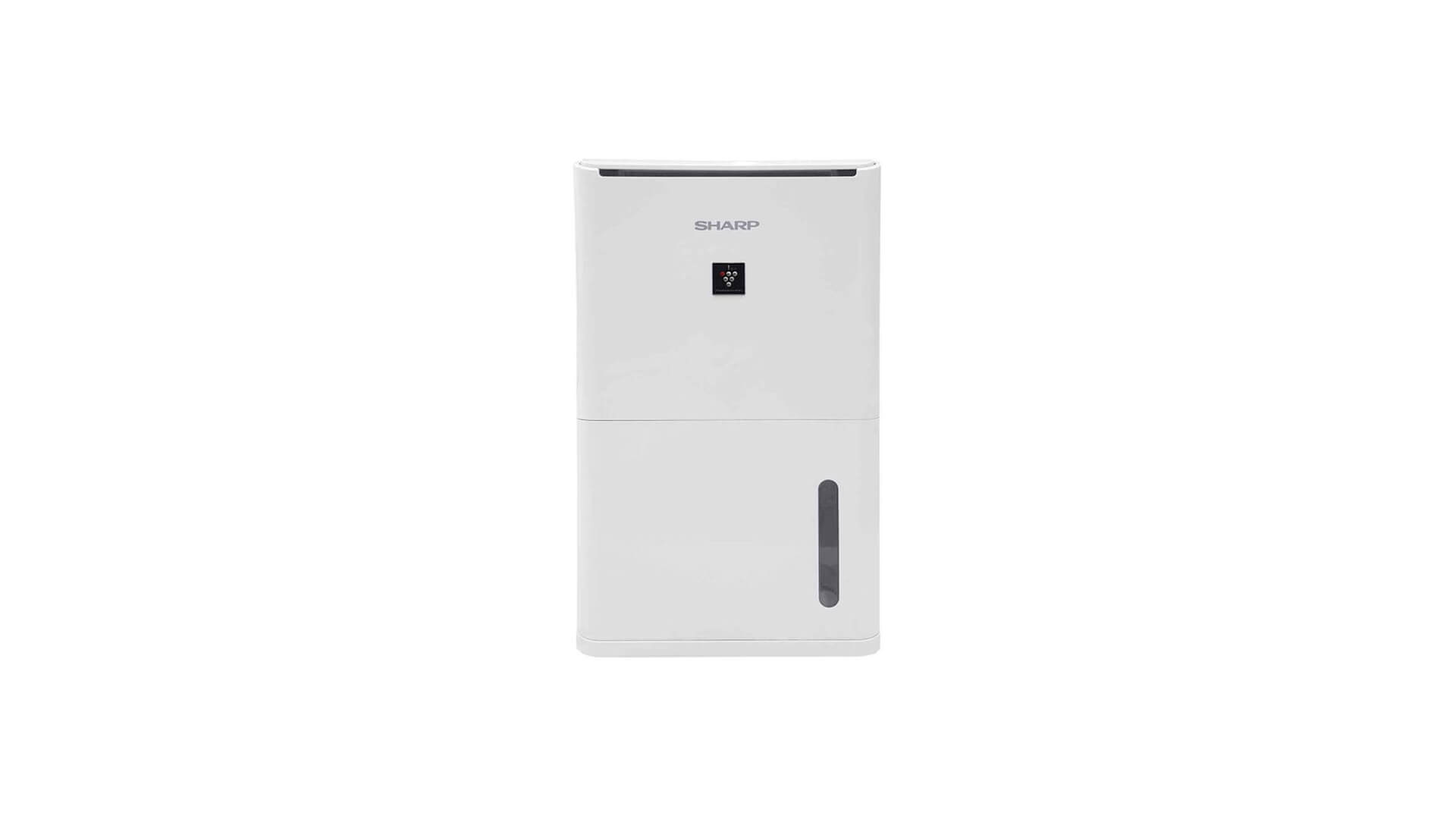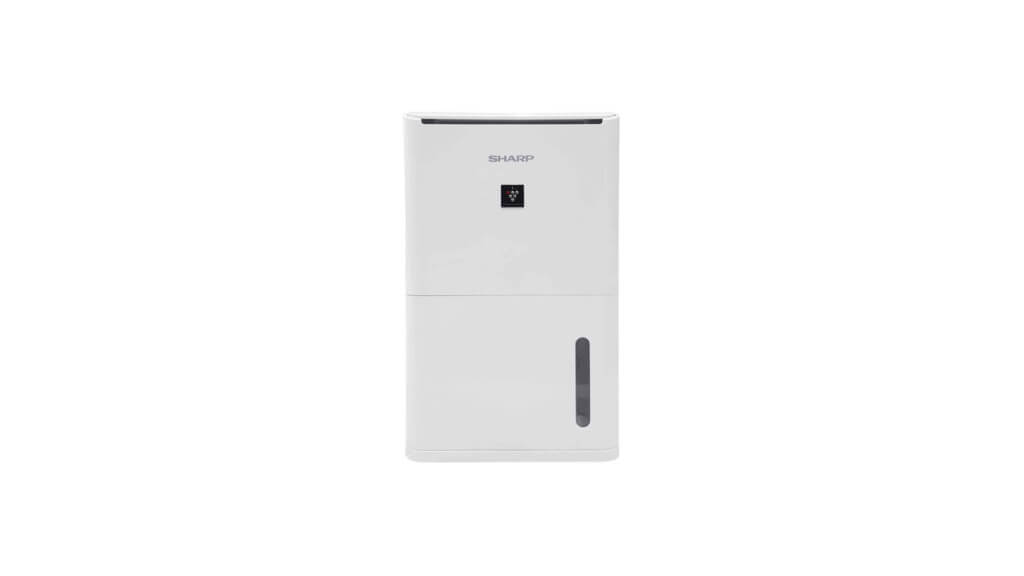 Sharp's DW-D12A-W Dehumidifier is a specialised solution for smaller living spaces, efficiently covering areas up to 26 m². This compact unit helps reduce humidity and stands out with its Plasmacluster technology, which actively suppresses airborne mould spores. Its energy-efficient performance further distinguishes the model. It consumes as little as 160W with humidifying and drops to 0.45W without, making it a convenient and eco-friendly choice.
Pros:
Suppresses mould and odours
Low power consumption
Includes a flexible louvre
Cons:
Limited coverage for up to 26 m²
Basic filtration with only a pre-filter is included
Delonghi (DDSX220WF) 2-in-1 Dehumidifier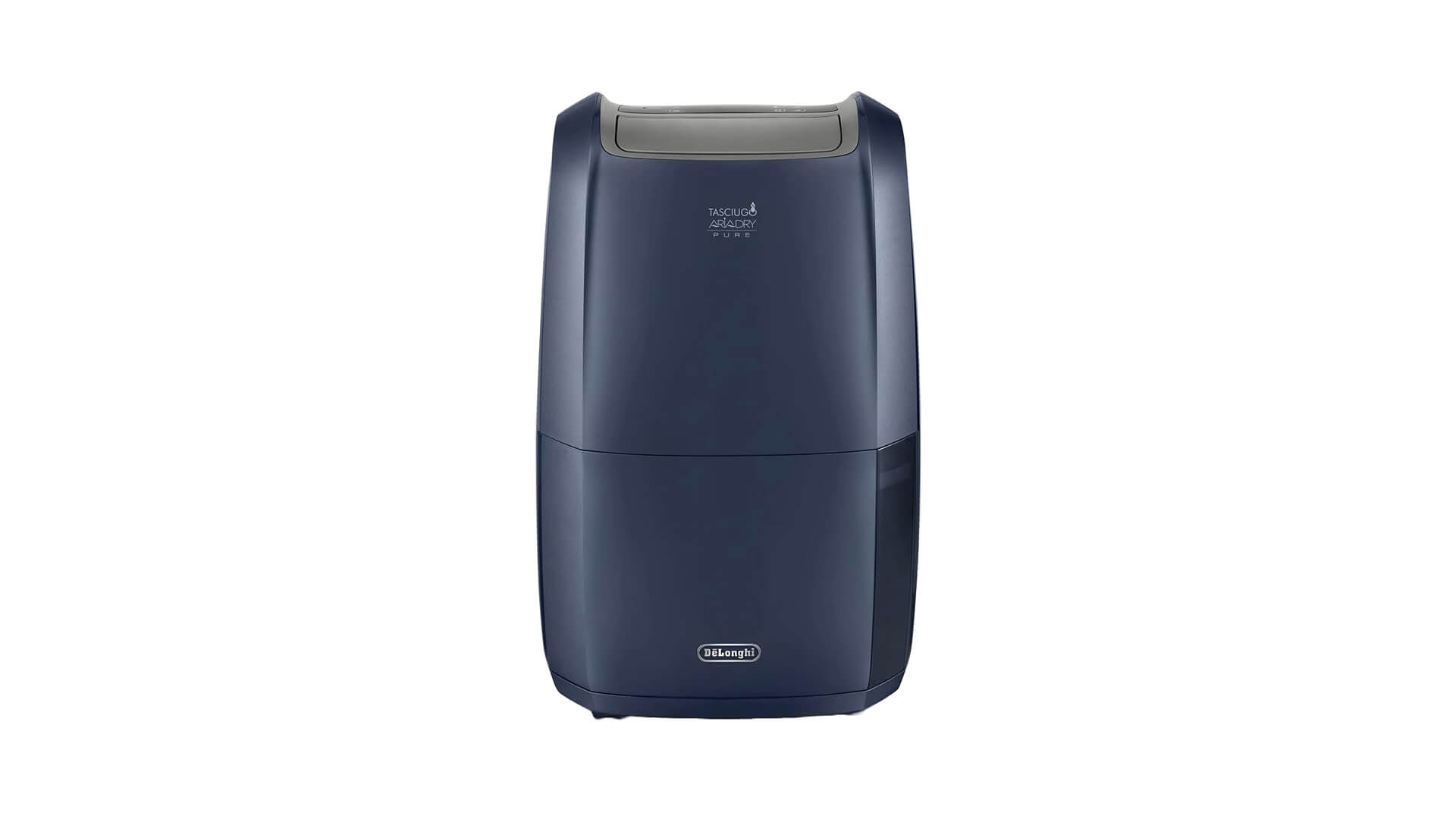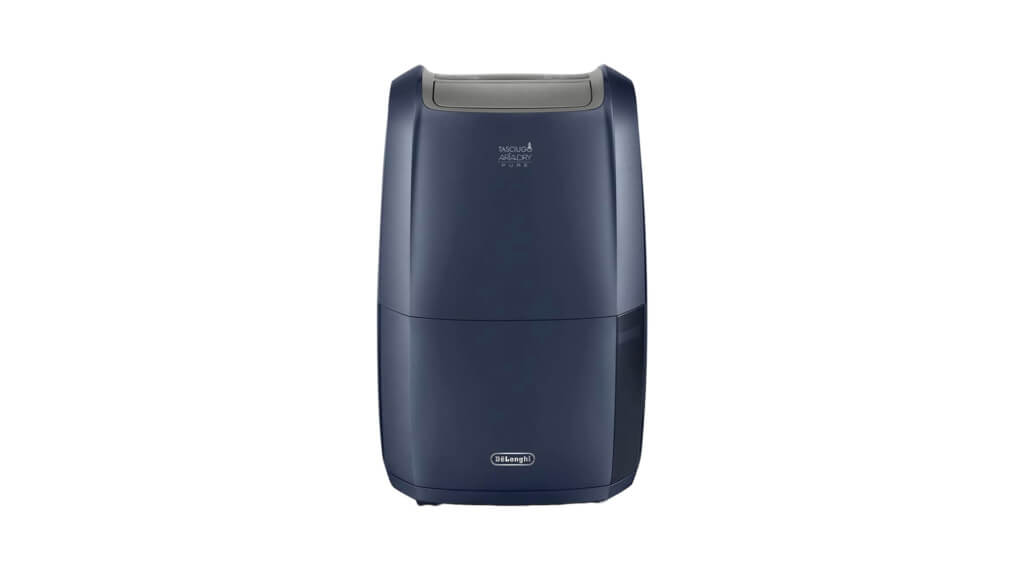 The DDSX220WF is Delonghi's premium 2-in-1 dehumidifier, with advanced features like Wi-Fi connectivity and Apple Home Kit integration. It can remove up to 21 litres of moisture daily and is ideal for larger spaces.
Pros:
Remote control via the AriaDry app
Seamless integration with iOS (Apple Home Kit)
Advanced 4-action filtration system
Cons:
Only works with Apple iOS
Takes up more space due to added features
Novita ND2000 PuriDry 2-in-1 Dehumidifier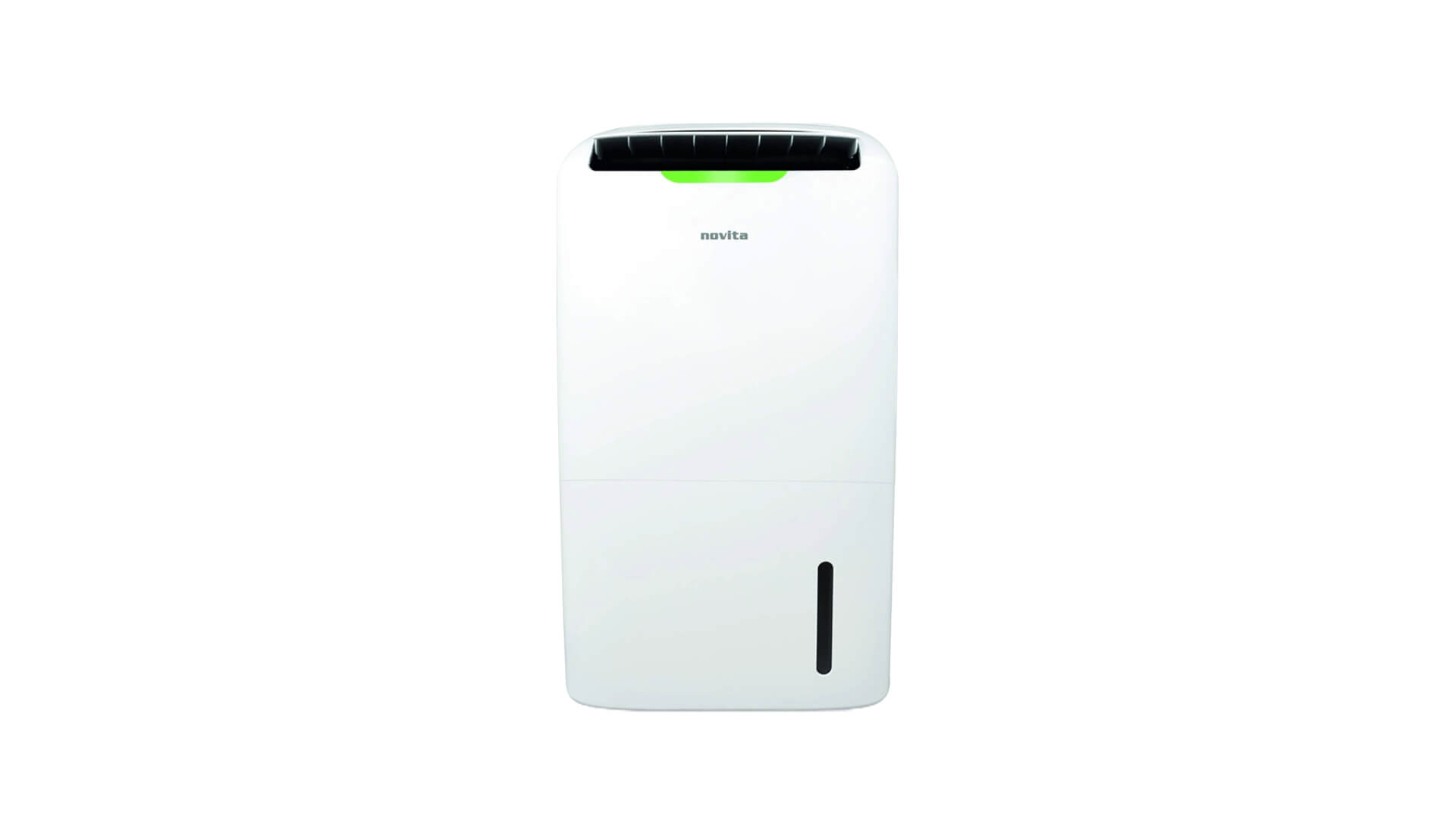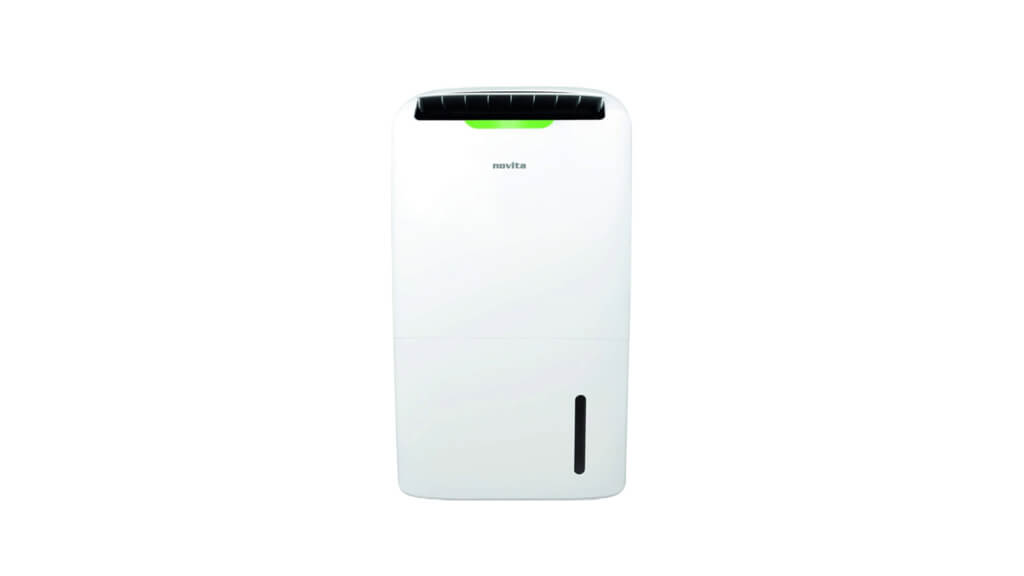 The Novita ND2000 PuriDry offers a two-in-one solution, functioning as a dehumidifier and an air purifier. This model is designed for those seeking a holistic indoor air quality approach. The dehumidifier has advanced sensors that adjust performance according to real-time humidity and air quality levels. The addition of a HEPA filter ensures that the air is not only dry but also free from airborne pollutants such as dust and pollen. It's a perfect fit for homes with allergy sufferers or use in smoke-prone areas.
Pros:
Serves as a dehumidifier and air purifier
Auto-adjusts based on real-time air quality and humidity
Includes a HEPA filter for superior air purification
Optimised to consume less energy while maintaining performance
Cons:
Higher cost due to multiple functionalities
Due to its dual features, it might be larger and heavier than single-function models.
No IoT or app-based connectivity
The perfect dehumidifier awaits your choice
After considering various models designed to suit diverse needs, spaces, and climates, you should have all the information you need to make an informed choice, especially for those residing in high-humidity areas like Singapore and Malaysia. With options ranging from high-performance units to energy-efficient solutions, there is undoubtedly a dehumidifier that will suit your specific requirements.