ASUSRepublic of Gamers (ROG) today announced the ROG Harpe Ace Aim Lab Edition gaming mouse and Hone Ace Aim Lab Edition gaming mouse pad. As a leader in the gaming industry, ROG is dedicated to creating products that help gamers reach their full potential. This ROG x Aim Lab cross-over is the first of its kind, combining top-notch ROG hardware with Aim Lab software that is relied upon by millions of players around the world to help improve their FPS skills.
The ROG Hone Ace gaming mouse pad includes measurement markings that work in tandem with the Aim Lab software feature Aim Lab x ROG 360 task to help players train their flicking skills within a 360° space. A hybrid cloth surface provides optimal friction for near-perfect uniform X/Y axis tracking and accurate control. A nano-coating creates a water-, oil-, and dust-repellent surface, and a sturdy rubber base provides a stable grip.
ʺThe partnership with Aim Lab allows us to offer a winning edge through a reliable sidearm, and it also enables a personalized gaming experience that caters to the unique needs of each player,ʺ said Kris Huang, General Manager of Gaming Gear & Accessory Business Unit and ROG Brand Committee Chairman.
ʺThe partnership with ROG has allowed us to co-develop a set of innovative peripherals to help everyone elevate their gaming experiences. ROG has been an amazing partner and we are excited to finally unveil the results of this collaboration to the world,ʺ said Aim Lab CEO Wayne Mackey.
ROG Harpe Ace Aim Lab Edition gaming mouse
The ROG Harpe Ace Aim Lab Edition mouse has an ambidextrous form factor that's been tested by esports professionals at Aim Lab. Extensive insights and understanding of the needs of esports players led designers and engineers to craft 15 different versions of the ROG Harpe Ace―until the perfect balance of shape and weight distribution was achieved. The resulting silhouette is ideal for FPS players who play through long hours with tense grips, helping players exert better control while providing seamless support at the palm area.
Mouse settings can have a significant impact on performance; and unfortunately, many players struggle with finding what works best for them. The Aim Lab Settings Optimizer guides players through a series of tasks on the Aim Lab software, then analyzes player performance, traits, and strengths to suggest the best mouse settings tailored to that specific player. These settings work exclusively on the ROG Harpe Ace Aim Lab Edition gaming mouse. The feature also ensures the ideal settings for mouse DPI, angle tuning, and lift-off distance.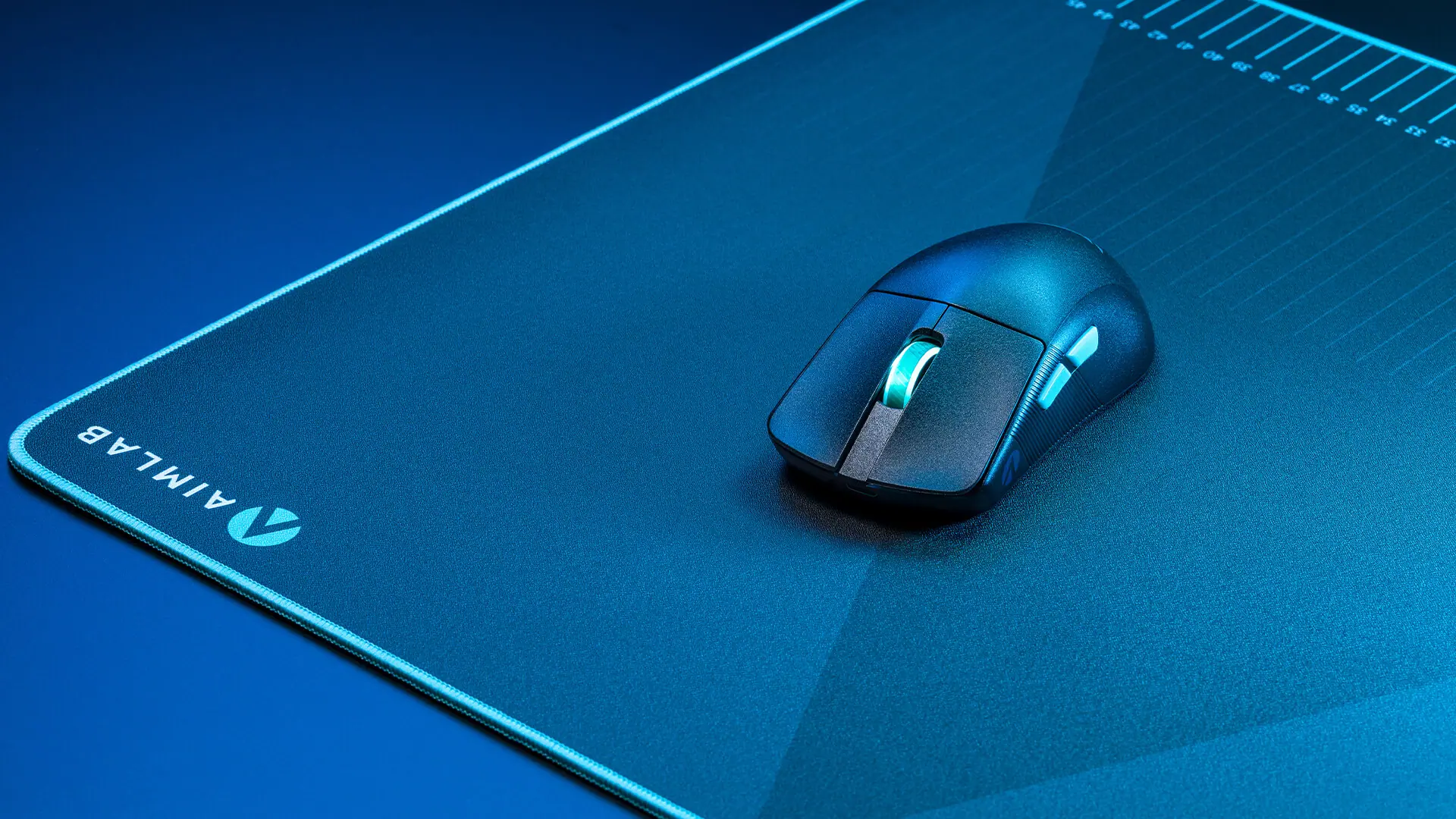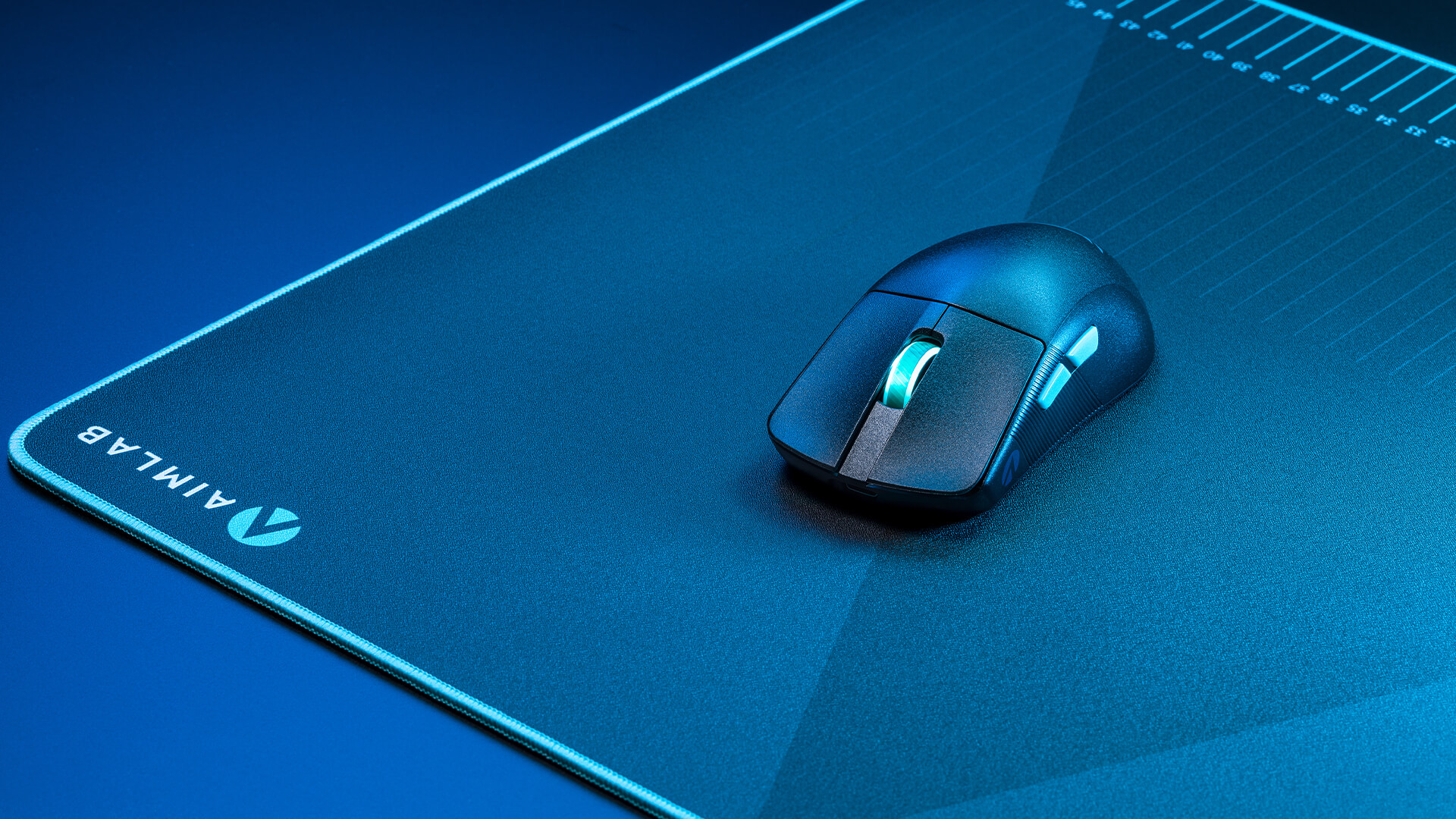 The ROG Harpe Ace weighs just 54 grams, making it one of the lightest wireless esports gaming mice available. It's made of an incredibly lightweight, eco-friendly bio-based nylon material on the outer shell, and it has a streamlined internal PCB layout.
g acceleration, allowing players to track and flick with absolute precision.
Additionally, ROG SpeedNova wireless technology delivers ultralow-latency performance and reliable data transfers even in environments congested with RF signal interference from surrounding wireless devices―so it's ideal for players competing in tournaments. ROG SpeedNova ensures the polling rate stays at peak performance by cutting through signal jams by scanning for available frequencies with minimal interference. This technology also delivers up to 50% more energy efficiency compared to wireless mice using the same battery, with the ROG Harpe Ace delivering up to 90 hours of gameplay in 2.4 GHz RF mode.              
The Harpe Ace includes the flexible and lightweight ROG Paracord and round-edged 100% PTFE mouse feet to minimize snags, maximize movement, and provide an ultrasmooth glide. In addition, the Harpe Ace features ROG Micro Switches that provide a 70-million-click lifespan. The onboard customization feature allows players to calibrate and adjust DPI, polling rate, lift-off distance, or do a hardware reset on the fly. This flexibility makes the Harpe Ace ideal when participating in esports tournaments—players can simply connect the mouse to their device, and they're ready to go.
ROG Hone Ace Aim Lab Edition gaming mouse pad
The ROG Hone Ace Aim Lab Edition gaming mouse pad features measurement markings that work in tandem with Aim Lab x ROG 360, a training space within the Aim Lab software to help improve player aim in all directions. The markings help players quantify wrist and forearm movements while they move the mouse, allowing them to practice and improve their precision flicking skills and consistent crosshair placement.
The hybrid cloth fabric has a textured surface that provides optimal friction that enables fast glides and stopping power for accurate control. Gamers can experience near-perfect uniform tracking along the X and Y axes, enabling smooth, consistent movement. A military-grade protective nano-coating guards against oil, water, and dust, making the ROG Hone Ace easy to clean and maintain for a consistent and responsive tracking surface that holds up over time. The 3 mm-thick rubber base provides a stable, nonslip foundation as well as the right amount of cushioning for comfortable gaming marathons.