The thing about being on the move is that you need to rely heavily on your portable machines, and they come in a range of sizes and dimensions. But it only packs one display which is quite the challenge to put up with if you own a thin and light laptop and want to multitask at ease; the smaller display on your laptop is difficult to work on.
Dual-screen setups are perfect for efficiency, but bulky displays can be problematic due to portability and lack of room for extra screens. This is where mobile monitors come in.
Portable displays are increasingly becoming more common. They appeal mainly to travelers, those who work in different places, and office employees. A mobile monitor is an excellent choice because it helps to provide functions with more versatility and portability.
ASUS ZenScreen Touch (MB16AMT) is a 15.6″ FHD IPS USB Type-C portable display with two integrated speakers and a 7800mAh battery for ultimate compatibility. It features a touch screen similar to some interactive pen monitors like the Wacom brand. It also has a built-in battery that recharges, which can be a godsend if you're viewing content from your tablet or when your laptop's battery is low on juice. This 15.6-inch monitor, which is ideal for Windows computers, is filled with easy-to-use and rich features.
Classic ASUS design often found on its ZenBooks
ASUS's previous ZenScreen models were stylish and creative, and the new ZenScreen Touch picks up where those models left off. The ZenScreen Touch has the same physical size as the ZenScreen models it derives from (MB16AC and Go). However, it has the highest resolution display with many added features that make it stand out from its predecessors and competitors.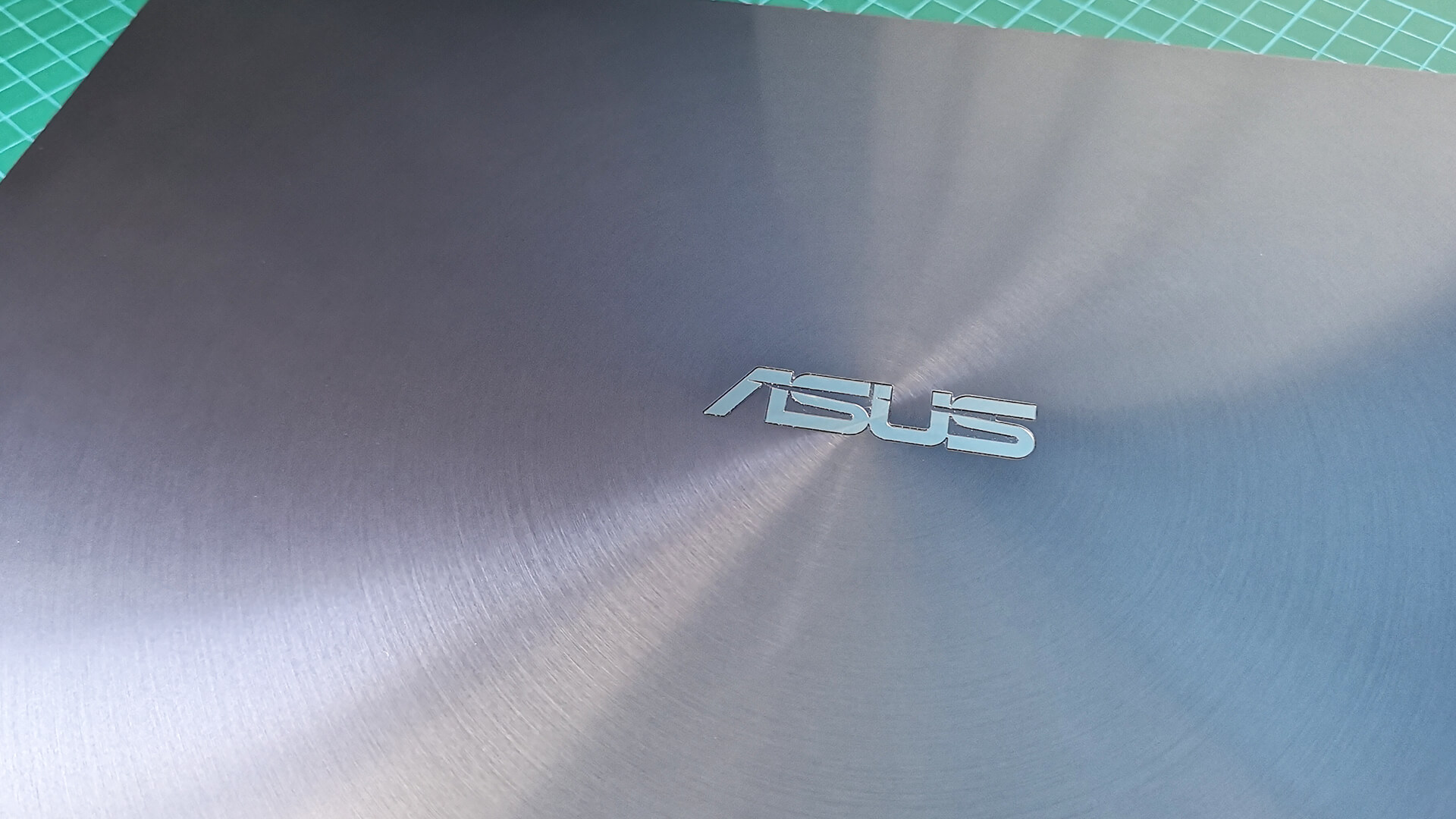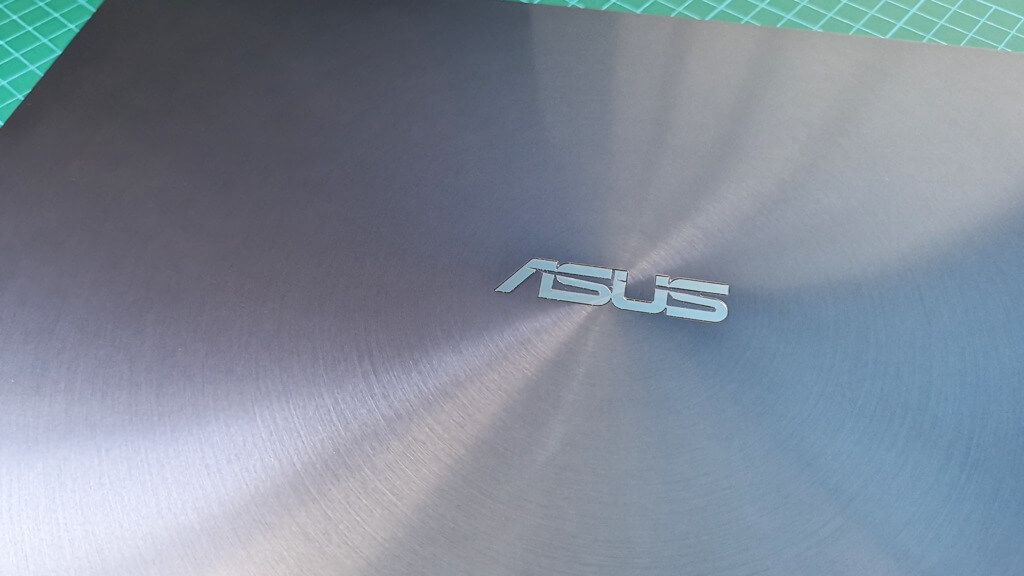 For starters, the ASUS ZenScreen Touch MB16AMT portable monitor looks like a massive tablet, measuring 359.7 x 227.4 x 9.0 mm (with stand). In fact, the back resembles typical ASUS laptops with the ASUS logo at the center. Its compact and slender 9-mm-thick frame is scarcely larger than a Surface Book and fits comfortably into a backpack.
With a weight of just 900g, you won't have trouble dragging it around town to meet anyone or get a cup of coffee. Many operating in tight, confined spaces will also appreciate the smaller overall footprint and the second screen for quick touch inputs.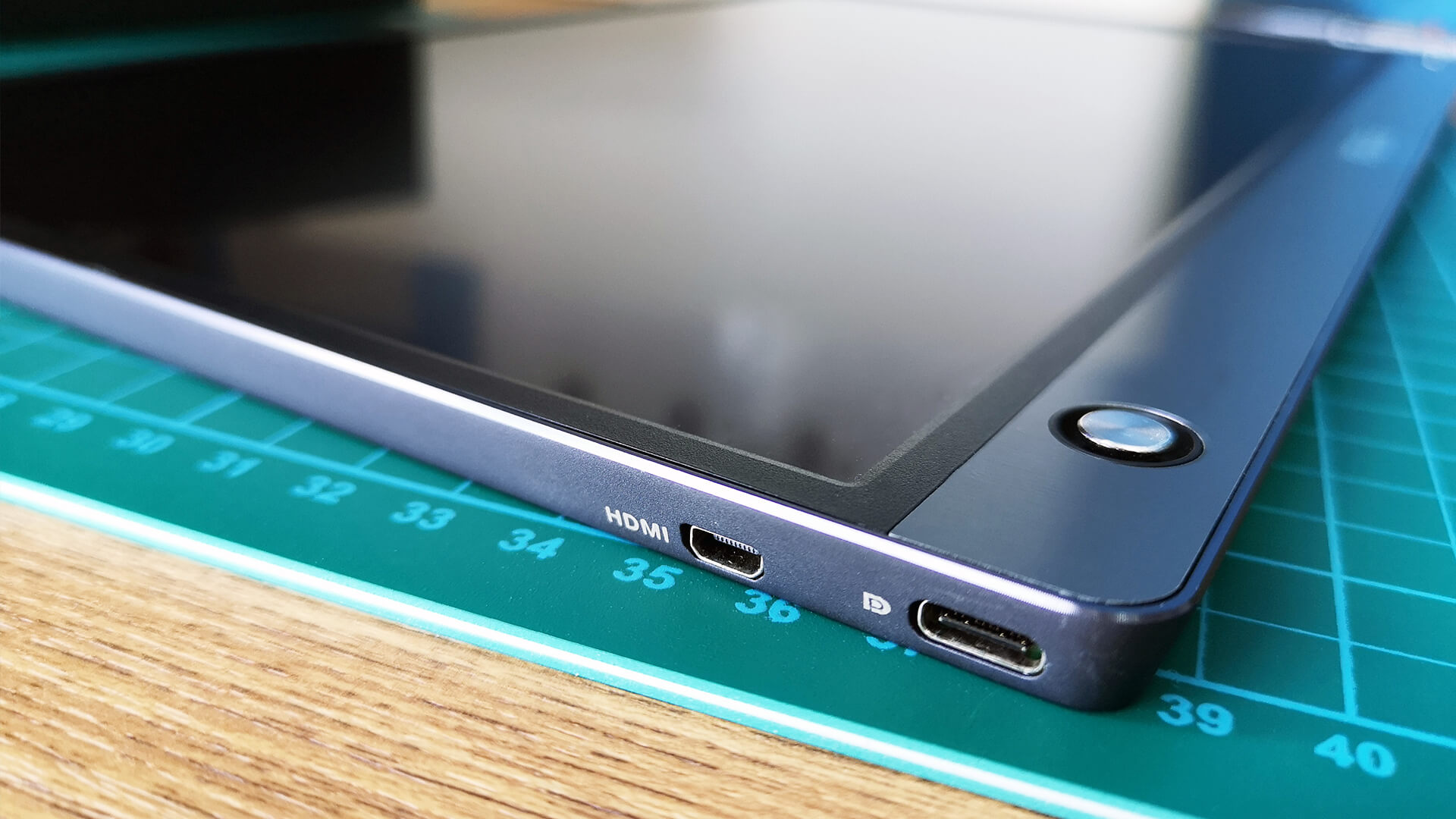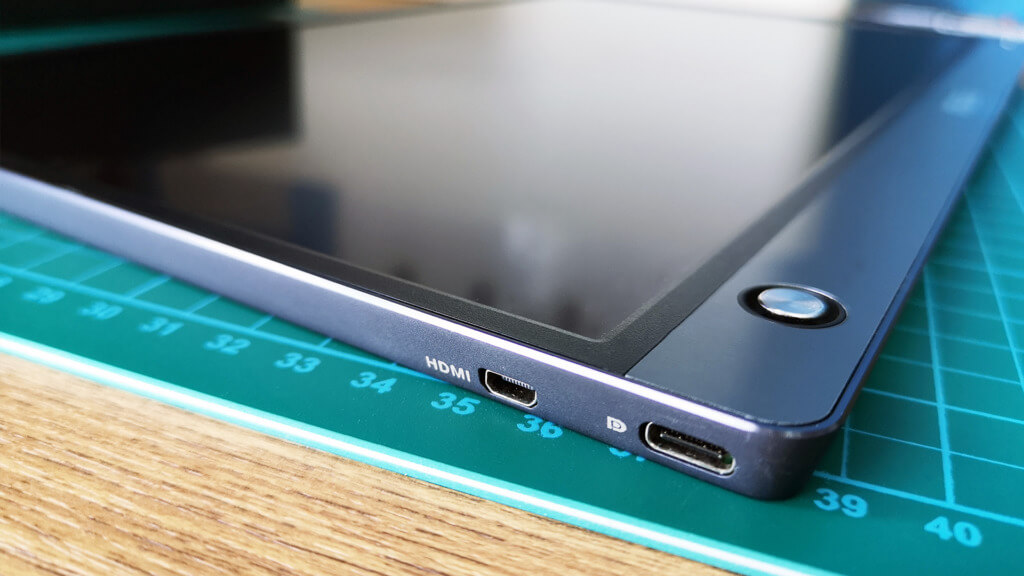 There are two ports on the ZenScreen Touch on the bottom left edge: the micro-HDMI and the USB-C connectivity. All you need to power the device is to connect it to your laptop via a single USB-C cable, which reduces your workspace clutter.
On the left side, you can also locate a five-way joystick which is used to control settings menus, a power button is located on the right, and a place to keep your pen.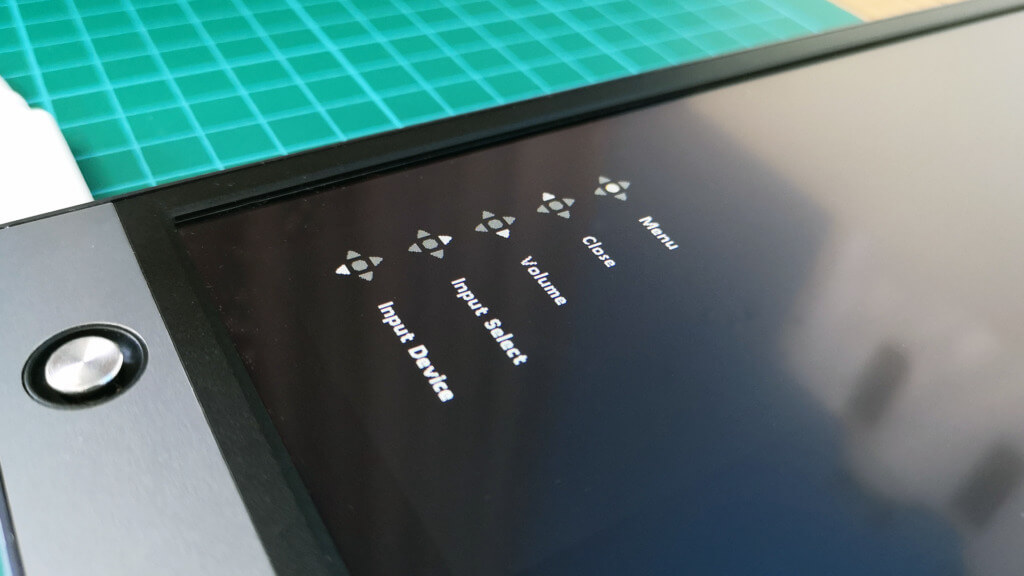 To get a more secure grip on the device, you'll want to use the smart case that comes with the display, which can be folded in a myriad of ways to provide protection — the magnetic cover that sticks securely to the monitor does not fall off during use. The protective case can allow it to stand at three different angles, one of which is absolutely flat.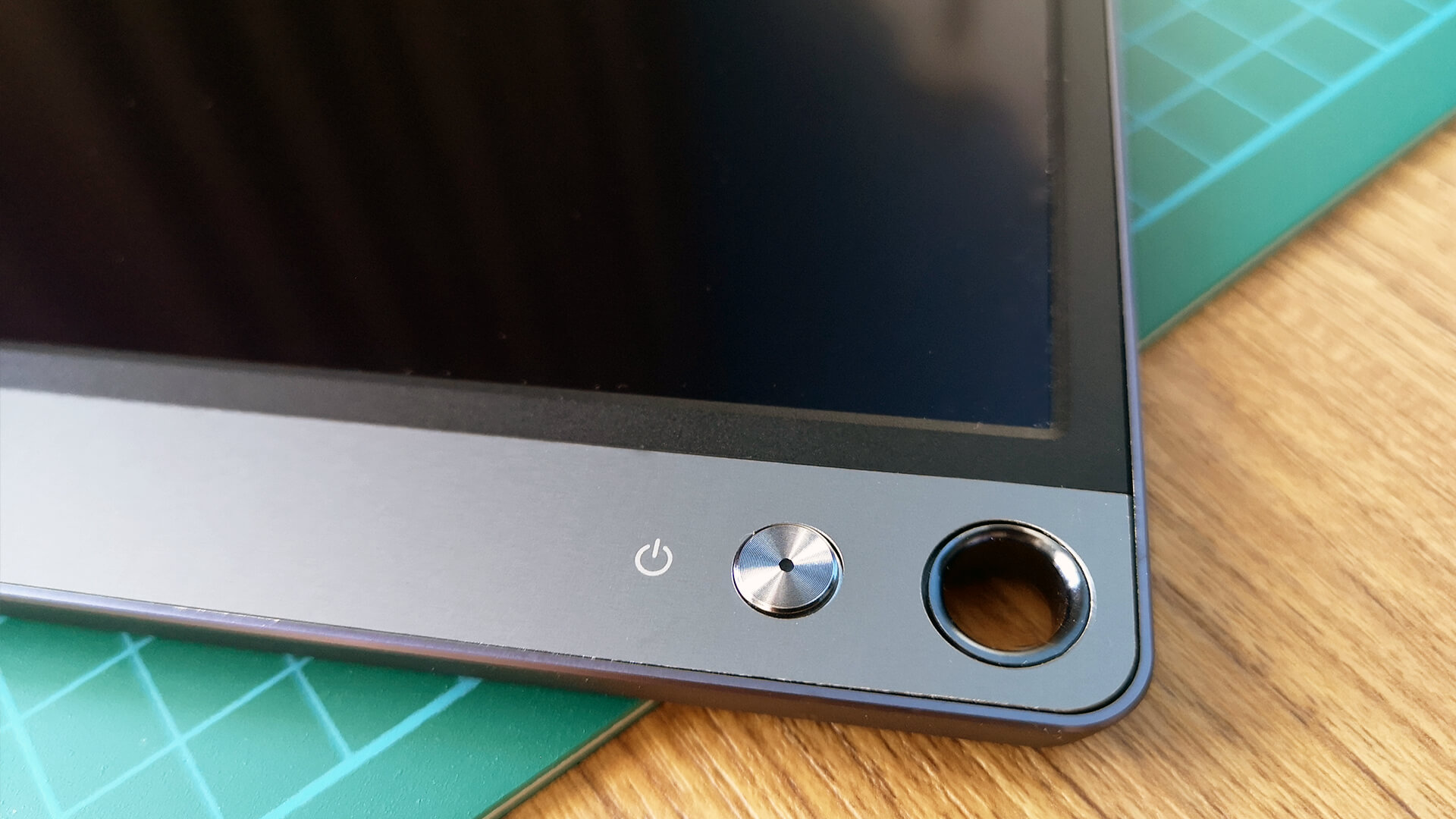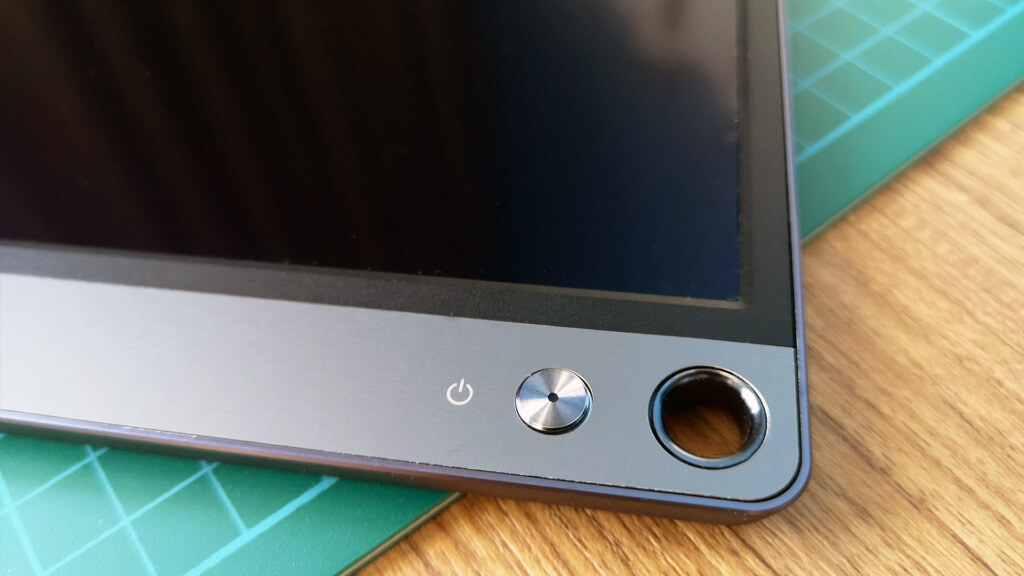 Touch-sensitive 1080p IPS panel
Its center is a 15.6-inch, 1080p (1920 by 1.080 pixel) touch-sensitive IPS screen. The IPS panel on the ZenScreen Touch is adequate. It is equivalent to other IPS panels. While it retains a high degree of anti-glare, the screen can still reflect light. The 178° viewing angles are top-notch and useful for interactions when you're sharing the screen. Color reproduction is limited, but contrast is strong because the monitor can produce dark areas properly.
However, the display sometimes suffers from duller tones that do not cause content to pop out of the screen. It's good with productivity tasks and content development, but we wouldn't suggest watching movies or playing games.
The ZenScreen Touch worked perfectly with our laptops from our tests, and we had no obvious compatibility problems despite the laptop's disparity in screen size and native resolution. With this interactive touch screen, ZenScreen Touch offers a highly accurate, responsive, and seamless touch experience, enabling you to edit documents, draw on slides or play games with your fingertips.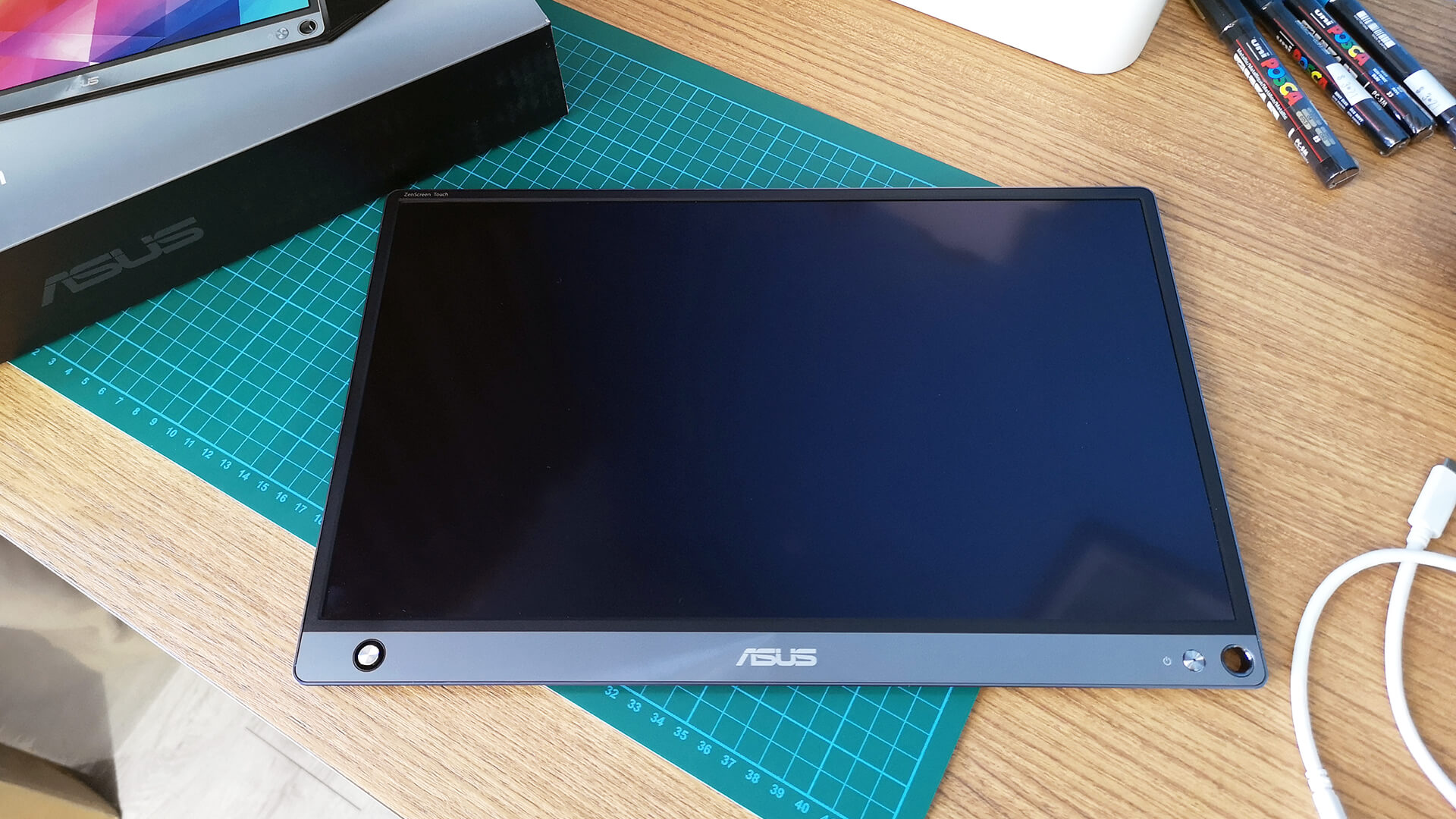 The device supports 10-point capacitive multi-touch input, meaning that it can be used by pinching, stretching, or scrolling. Asus also comes with a stylus that can be used to tap on links and scroll. At the other end of the continuum, it's a pen that creates written documents with ink.
The ZenScreen Touch's touchscreen, while ideal for many applications, lacks the precision of an artist-specific touch screen. The touch control is indeed very sensitive and delightful to use, but having it to work could take some time. At the same time, it's operating flawlessly for Android phones.
The ZenScreen also comes with Asus Eye Care technology, minimizing eye fatigue while the blue light filter reduces eye strain. ASUS blue light filters have different settings and can reduce the blue light on displays, reducing eye strain due to the unit's prolonged use.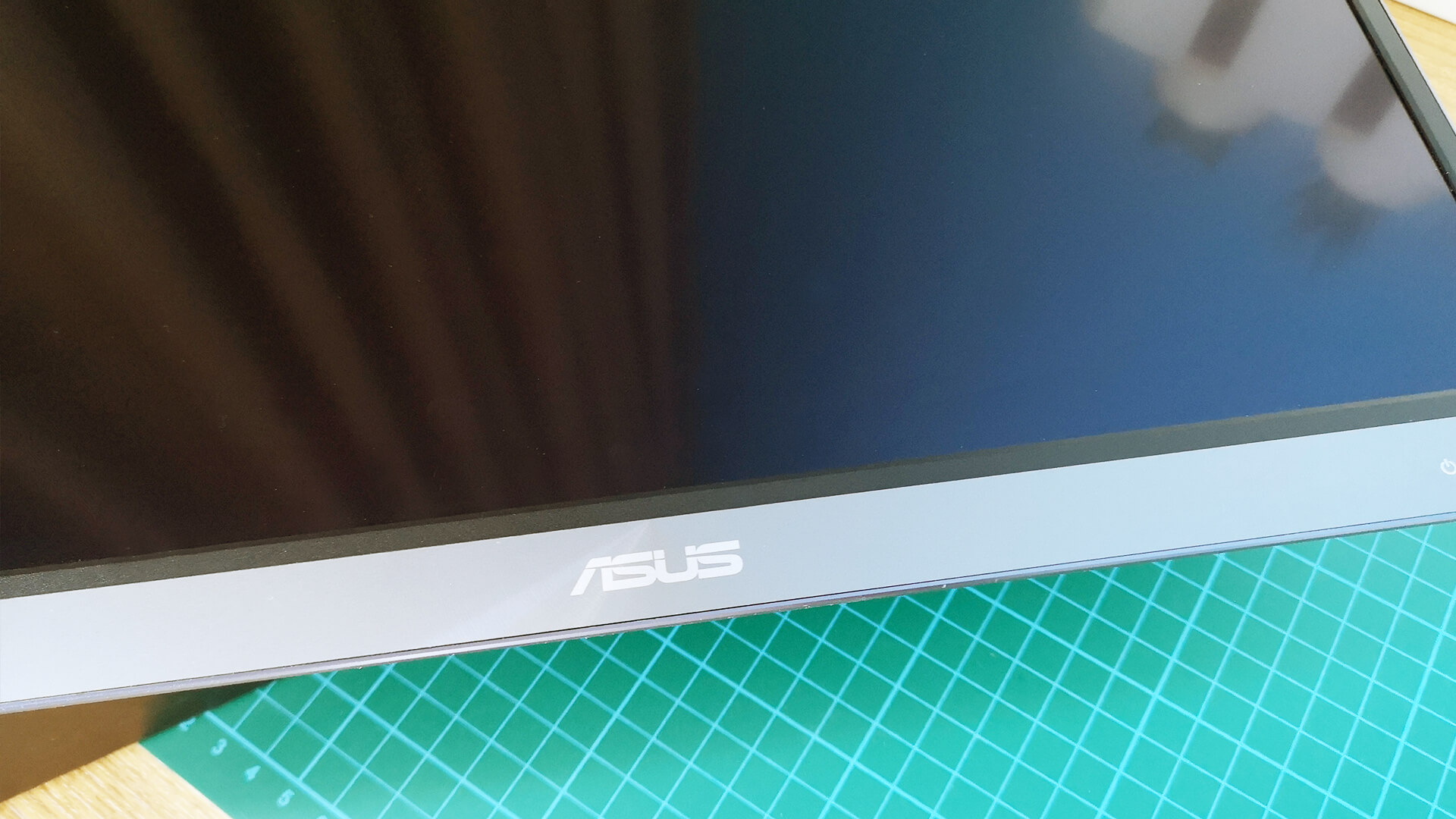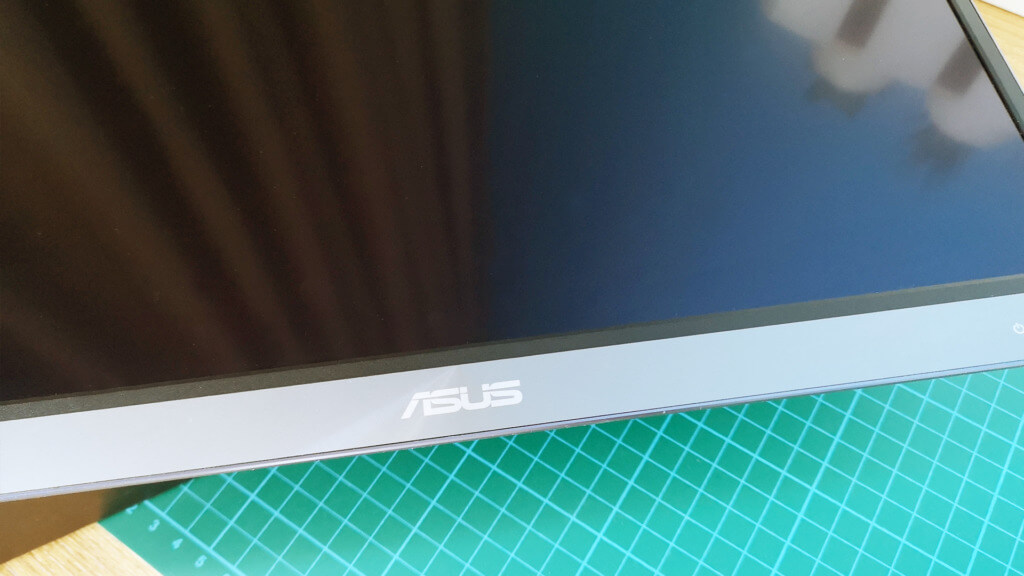 You can use the monitor without the need for any earphones or headphones because it already has two speakers on it. This is helpful if you want anything better than your phone's audio. The volume isn't as loud, but the audio quality is decent. Having said this, you may want to stick to the speakers on your laptop or use an external speaker for the best entertainment experience.
Decent battery life for working and playing on the move
The monitor depends on its built-in battery on the run and can be hooked up to your laptop if you're in a pinch. You can also connect gaming consoles, tablets, and cameras, using the ZenScreen Touch as a secondary display, providing a more expansive view for work or play.
The benefits of using an internal battery are that you don't need a wall power outlet to charge your unit constantly. This feature makes it a truly versatile device that can create a truly portable setup with a laptop. And because it comes with a charger, it won't depower the laptop when it's in use, as well.
The battery life lasts about 4 hours at the highest settings until it needs to be charged, and never goes beyond that. Charging it with a USB-C cable is easy and you can also charge it using a power bank or mobile adapter. The display also sports the Quick Charge 3.0 technology which doubles the battery-charging speed compared to general adapters, ensuring minimal downtime.
The verdict: ASUS ZenScreen Touch (MB16AMT)
The ASUS ZenScreen Touch MB16AMT is a multipurpose device that can be taken along for any scenario. It comes with more than enough charge to last a full four hours, and it can be used on multiple devices. The touch functionality works like a charm, and there are no slowdowns or delays in response to the screen.
There's no limit to the possibilities. From a portable gaming monitor to an extra screen for video editing or viewing a client presentation on a larger display, the ZenSceen Touch has a range of applications to complement your workflow.