LG Electronics Singapore proudly announces its first collaboration with Proof Living Group today – a distinguished retailer specialising in modern and luxurious home furnishings. The partnership aims to revolutionise the home entertainment shopping experience, combining cutting-edge technology with stylish design elements. Reimagining technology and presenting it in a contemporary light, LG's lifestyle screens elevate and transform living spaces into captivating galleries. 
As the world's No.1 OLED TV Brand for 10 consecutive years, LG continues to pave the way and set the standard for excellence in consumer electronics. The brand strives to enrich people's lives with intelligent technologies and state-of-the-art designs that deliver phenomenal consumer experiences. 
Unleash the boundaries of home entertainment experiences
Fusing technology and aesthetics, customers will have the opportunity to experience LG's latest lifestyle screens that are on display at the Proof Living store in ION Orchard and the BoConcept store in Paragon. These art-inspired TVs and wireless touchscreen displays transcend traditional home entertainment devices to elevate and transform living areas into cosy spaces.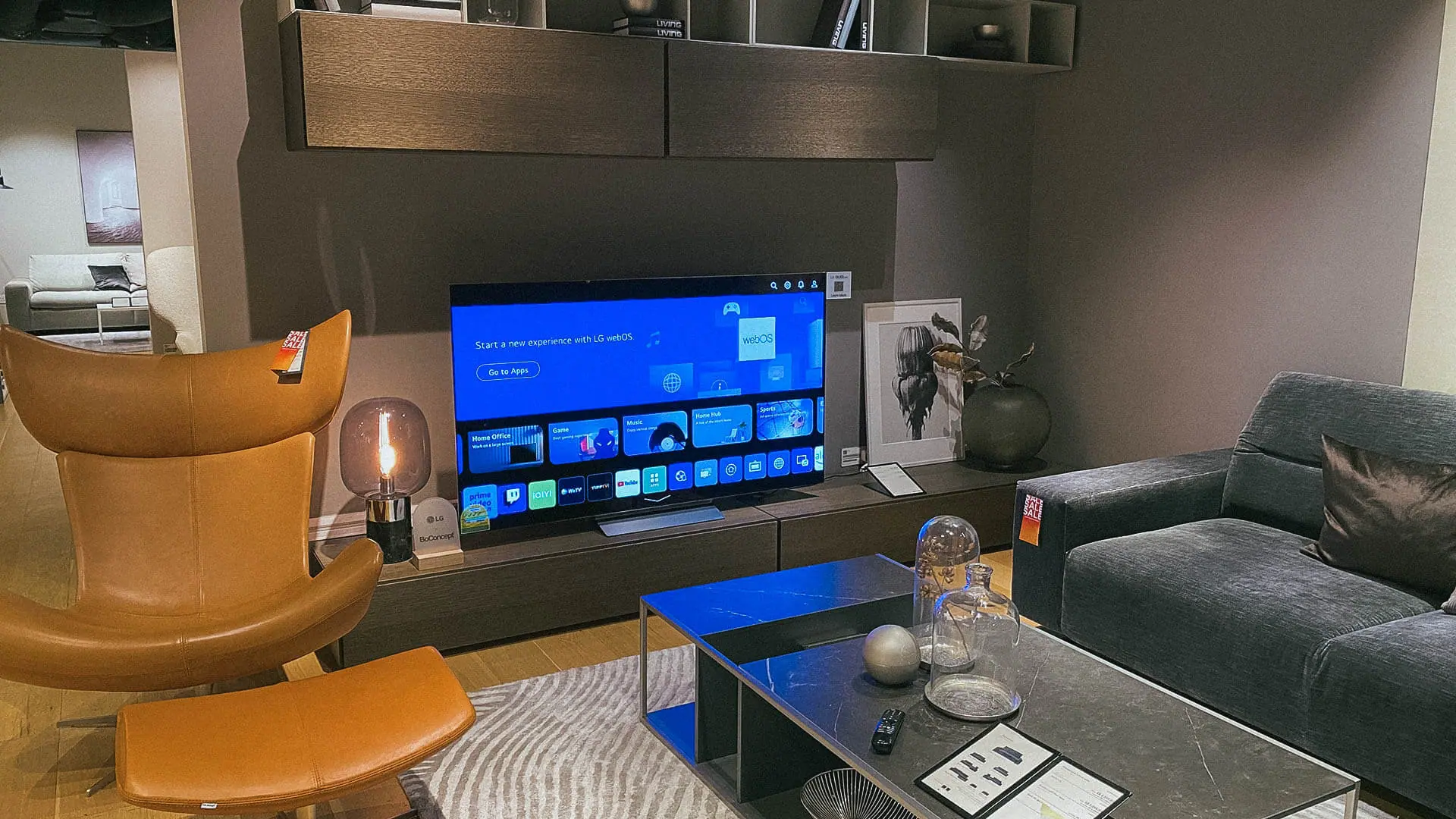 Customers will embark on an elevated home entertainment journey to be transported to an entirely new realm of immersive viewing. The lifestyle screens are thoughtfully positioned across different sections in the respective stores, spanning various living room and bedroom set-ups. These strategic placements enable customers to visualise how these screens can seamlessly integrate into different spaces, inspiring their homes. 
Additionally, by bridging both online and offline channels, customers can conveniently access detailed product information by scanning a QR code within the store. Furthermore, they can make purchases through LG's authorised retailers and official brand stores on Lazada, Shopee, KrisShop and Amazon. This cohesive approach ensures a smooth and hassle-free e-commerce experience for customers. 
Catered for today's lifestyle and viewing habits
Among the showcased products, the wall-mounted LG G3 OLED TV commands attention with its stunning picture quality and ultra-thin design, transforming the TV into an elegant work of art. The LG C3 OLED TV also boasts remarkable colour accuracy and an ultra-slim profile for minimalistic interiors. For an immersive home theatre experience, the LG C3 OLED TVs can also be complemented by the LG SC9S Sound Bar, which can be mounted onto the TV with an exclusive bracket2 for a seamless fit. 
Adding a touch of sophistication to the surroundings is the LG OLED Objet Collection Posé. This sleek screen features an overall design, rounded edges with a versatile back, and is wrapped with a beige textile. Completing the line-up is the innovative LG StanbyME, a discreet mobile display with a built-in battery, allowing users to move it around different areas with ease of its touchscreen, screen mirroring and Near-Field Communication (NFC) connectivity. 
LG's audio offerings continue to complement consumers' immersive auditory experience. With the LG XBOOM 360 XO3 Portable Bluetooth Speaker in its modern beige colour, premium mélange fabric and vase design, 360-degree sound projection fills every corner of the room with music and excitement. It is elevated by customisable mood lighting controlled via the LG XBOOM App.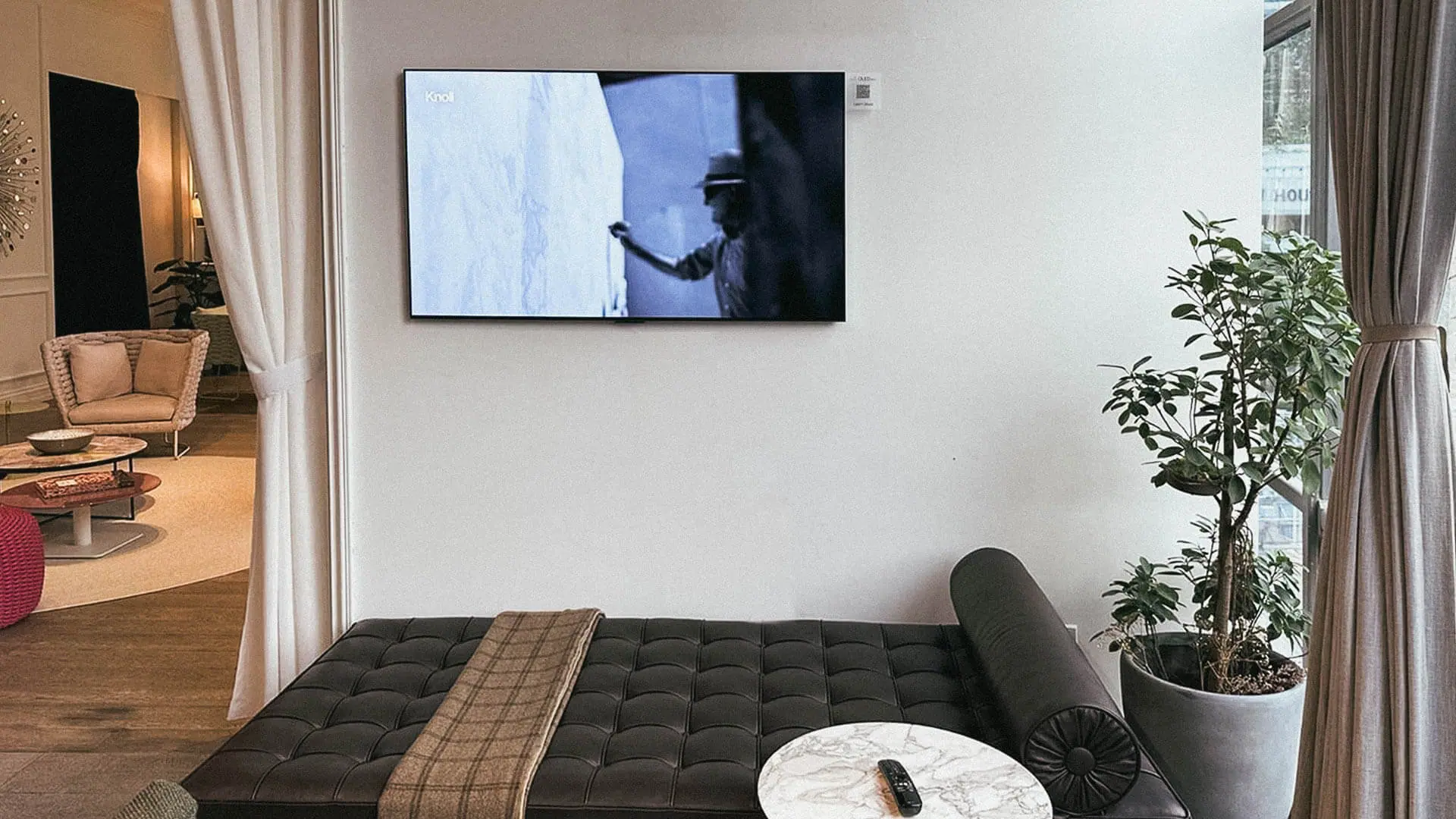 "LG Electronics has always been at the forefront of innovation. We continue to be dedicated to pushing the boundaries while staying true to our commitment to excellence," said Mr Gerald Chun, Managing Director of LG Electronics Singapore. "Through this collaboration, we aim to redefine the possibilities of home entertainment, offering our customers an unparalleled immersive experience. The combination of LG's cutting-edge lifestyle screens and Proof Living Group's expertise in luxury home furnishings set the stage for a transformative journey where technology and design harmonise seamlessly." 
Proof Living Group constantly seeks to curate exceptional experiences for their customers. Our collaboration with Proof Living Group aligns perfectly with their commitment to providing stylish and sophisticated living solutions. The integration of LG's state-of-the-art lifestyle screens into their showrooms allows the showcase of the seamless integration of technology and design, offering their customers a glimpse into the future of home entertainment. 
The LG Electronics Singapore and Proof Living Group collaboration represent a significant milestone in the pursuit of creating unforgettable home entertainment experiences. Visitors to Proof Living and BoConcept stores will have the opportunity to witness firsthand how LG lifestyle screens can transform their living spaces into a sanctuary of art and entertainment. For more information about LG Electronics Singapore and its range of lifestyle screens, please visit www.lg.com/sg/lifestyle-screens.