Republic of Gamers (ROG) is proud to announce its new 2023 thin-and-light ROG Zephyrus M16 (GU604) gaming laptop, with upgraded silicon from Intel and NVIDIA, next-gen Intelligent Cooling improvements, and improved display.
Built with gamers and creators in mind, the ROG Zephyrus M16 (GU604) has been redesigned from the ground up with an even more refined feel and upgraded performance. The new chassis design allows for a larger, full-width heatsink into the machine paired with ROG's Tri-Fan Technology, which routes air from three fans through precisely calculated cutouts toward the heatsink for more efficient cooling. This allows the ROG Zephyrus M16 (GU604) to reach 20 W higher than last year's model, allowing ROG to push the top-tier Intel Core i9-13900H processor and NVIDIA GeForce RTX 4070 Laptop GPU as far as possible.
ROG pushed the craftsmanship to new heights on this year's M16 as well, with a new mirror-polishing technique created with over ten steps of grinding on the sidewalls for a luxurious finish. Combined with the new Off Black colour, which uses an exclusive nano-sandblasting finish for fingerprint resistance.
Lastly, the ROG Zephyrus M16 (GU604) is the second laptop ever to feature ROG's iconic AniMe Matrix Display. The larger, 16-inch canvas of the M16 allows for larger, more beautiful animations than ever, shining through thousands of precision-milled holes in the lid of the chassis for a customizable one-of-a-kind look.
Beautiful New ROG Nebula Display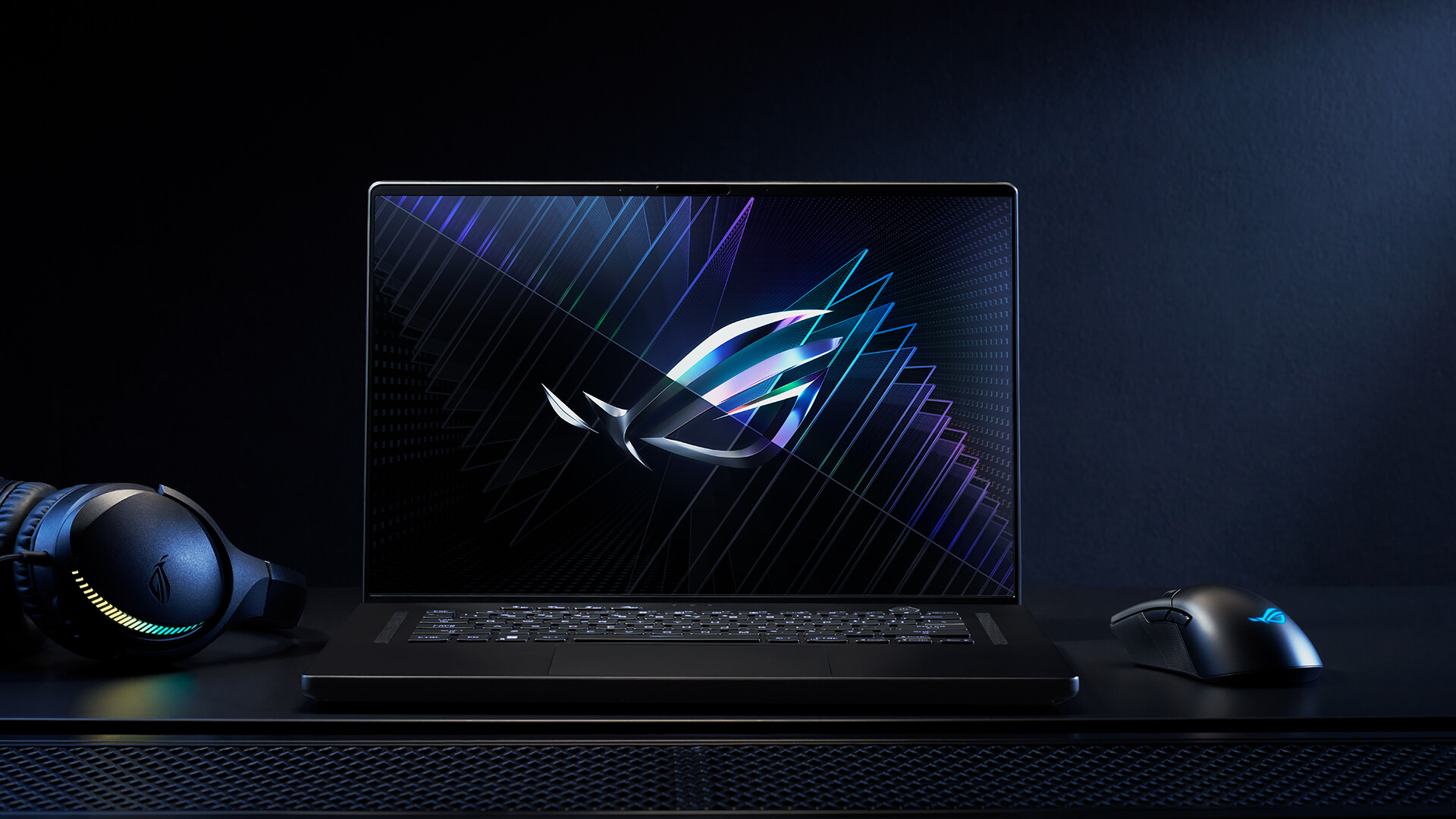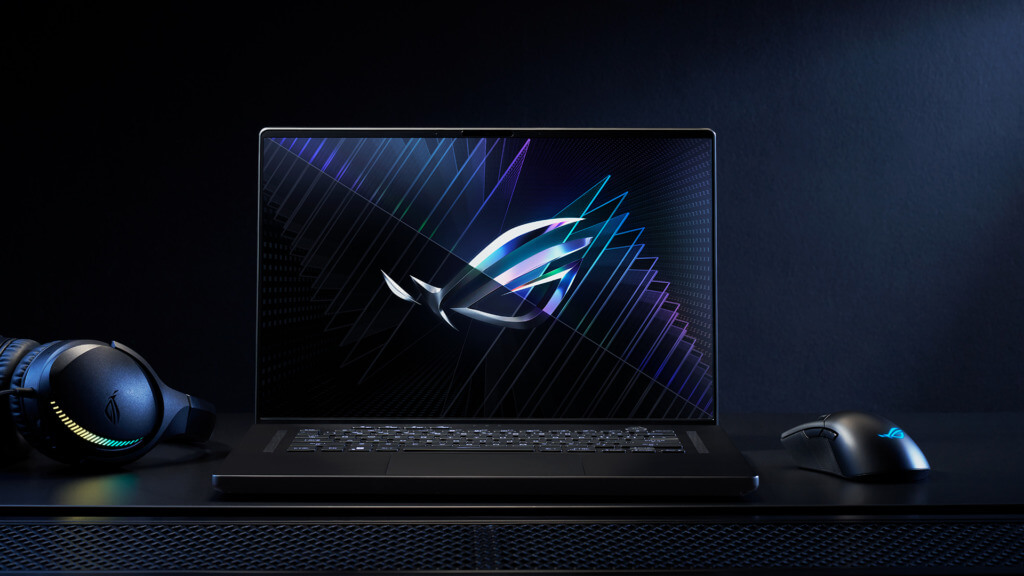 In 2022, ROG introduced the Nebula Display badge, ensuring users wouldn't have to wade through countless specifications to ensure their laptop's panel was top-notch quality. All Nebula Displays must have a high refresh rate with a response time of 3 ms or less, at least 500 nits of brightness, and 100% coverage of the DCI-P3 colour space for fast, bright, vivid images.
The ROG Zephyrus M16 (GU604) is equipped with an incredible Nebula Display with a 240Hz refresh rate, 100% DCI-P3 coverage, and a staggering 500 nits of peak brightness. The 16-inch, 16:10 IPS panel provides incredibly deep blacks for content that jumps right off the screen, whether you're watching a movie or playing a fast-moving arena shooter. The display is also Pantone validated to ensure colours are accurate to the Pantone palette. Artists, designers, and content creators can add high-quality content to their portfolios and enjoy richer gaming visuals all on the same machine.
ROG Intelligent Cooling
The ROG Zephyrus M16 (GU604) builds upon years of Intelligent Cooling experience to relentlessly push the boundaries of what an ultraportable laptop is capable of. The Tri-Fan Technology and unique full-width heatsink elevate the ROG Zephyrus M16 (GU604) from just a thin and light to a true gaming machine. Thermal Grizzly liquid metal thermal compound, a unique Tri-Fan thermal module, and the ability to stay completely silent with 0dB Ambient Cooling Technology keep the ROG Zephyrus M16 (GU604) on the cutting edge of cool.
The Largest AniMe Matrix Display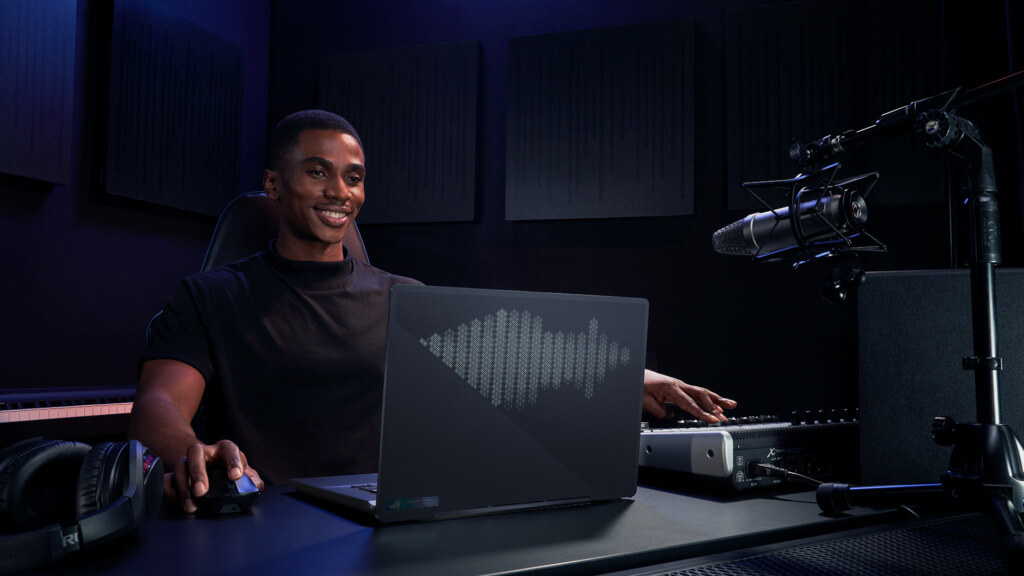 For the first time, the ROG Zephyrus M16 (GU604) features an AniMe Matrix display. With 18,710 precision machined holes on the lid of the machine, animations are crisper and cleaner than ever before. For models without the AniMe Matrix LED array, the perforations are covered with Monochrome Film, allowing the lid to colour shift with the light. For 2023, we're also introducing a new matte black colour with an overfiring finish. Helping to complete the stealth look, this finish is also incredibly fingerprint resistant. With four polished side panels and a holographic nameplate, the ROG Zephyrus M16 (GU604)  exudes a sense of style and luxury not seen in standard gaming laptops.
Sink into Sublime Sound
Streaming, recording, and gaming are streamlined with the ROG Zephyrus M16 (GU604)'s 6 speakers multi-faceted audio system. Boasting Dolby Atmos technology, twin tweeters and dual force-cancelling woofers offer beautifully balanced acoustics, all housed in a redesigned speaker pattern. A customisable 3D mic array captures audio in a variety of scenarios, while Two-Way AI Noise Cancelation clarifies sound from your feed and incoming feeds as well.