Roborock has earned a sterling reputation for its fusion of advanced technology and elegant design in the sprawling arena of smart home cleaning gadgets. The Roborock Q Revo, the company's latest offering, showcases this blend beautifully. But it doesn't just stop there; it reimagines and revolutionises home cleaning, setting new standards in smart cleaning technology.
If you've been intrigued by the buzz surrounding this gadget, you're in the right place. Join us as we delve deeper into the Roborock Q Revo's features, assessing its aesthetics, performance, maintenance, control software, and overall value for your money.
A classy appeal with a functional build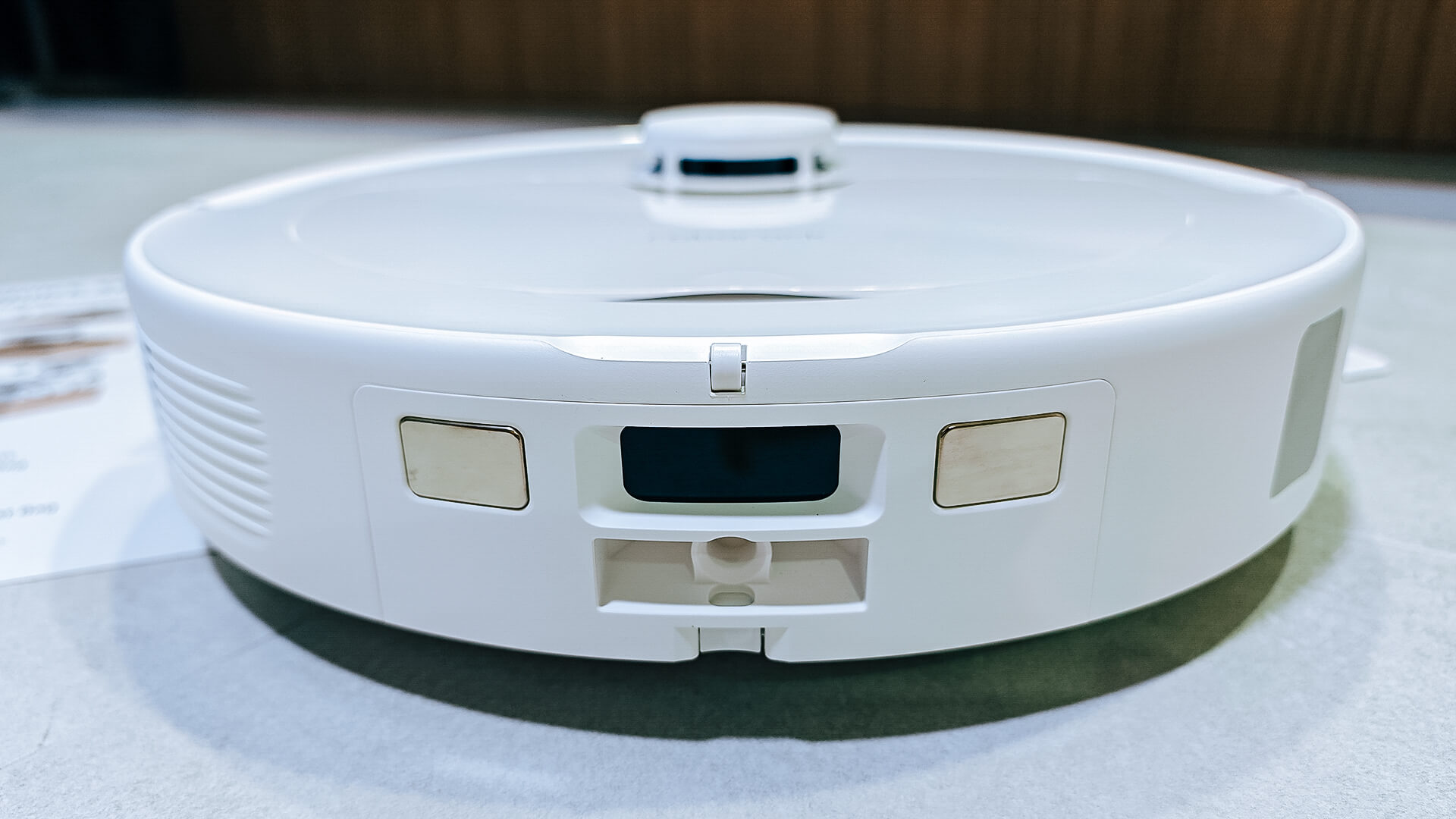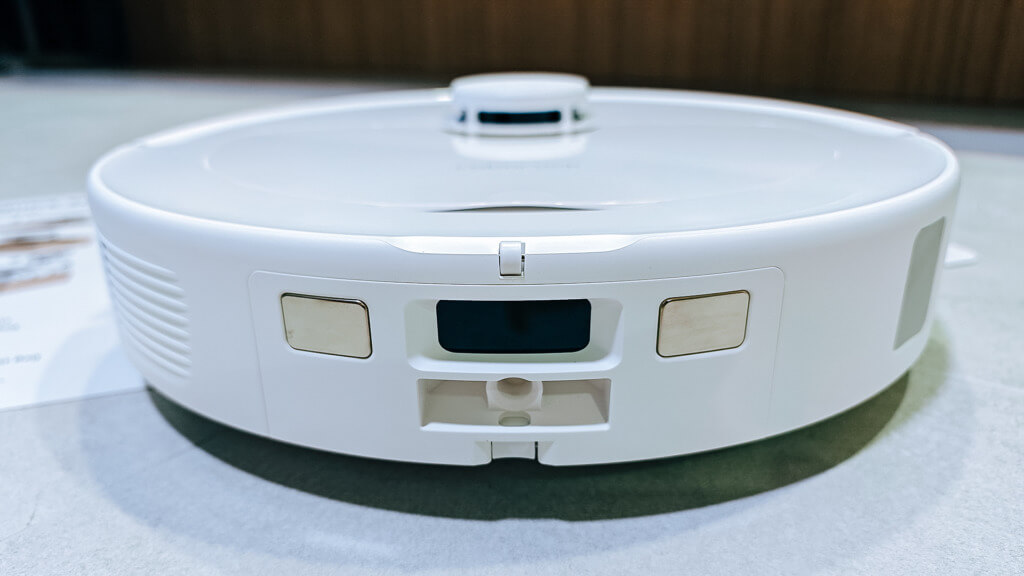 From the initial glance, the Roborock Q Revo enthrals with its stunningly sleek, minimalist design. Available in tasteful shades of Pearl White or Space Black, it's not just a cleaning robot but a fashion statement, adding a touch of modern elegance to any smart home setup. But the Q Revo isn't all about good looks; beneath the polished exterior lies a robust piece of machinery designed to endure the wear and tear of frequent home cleaning tasks.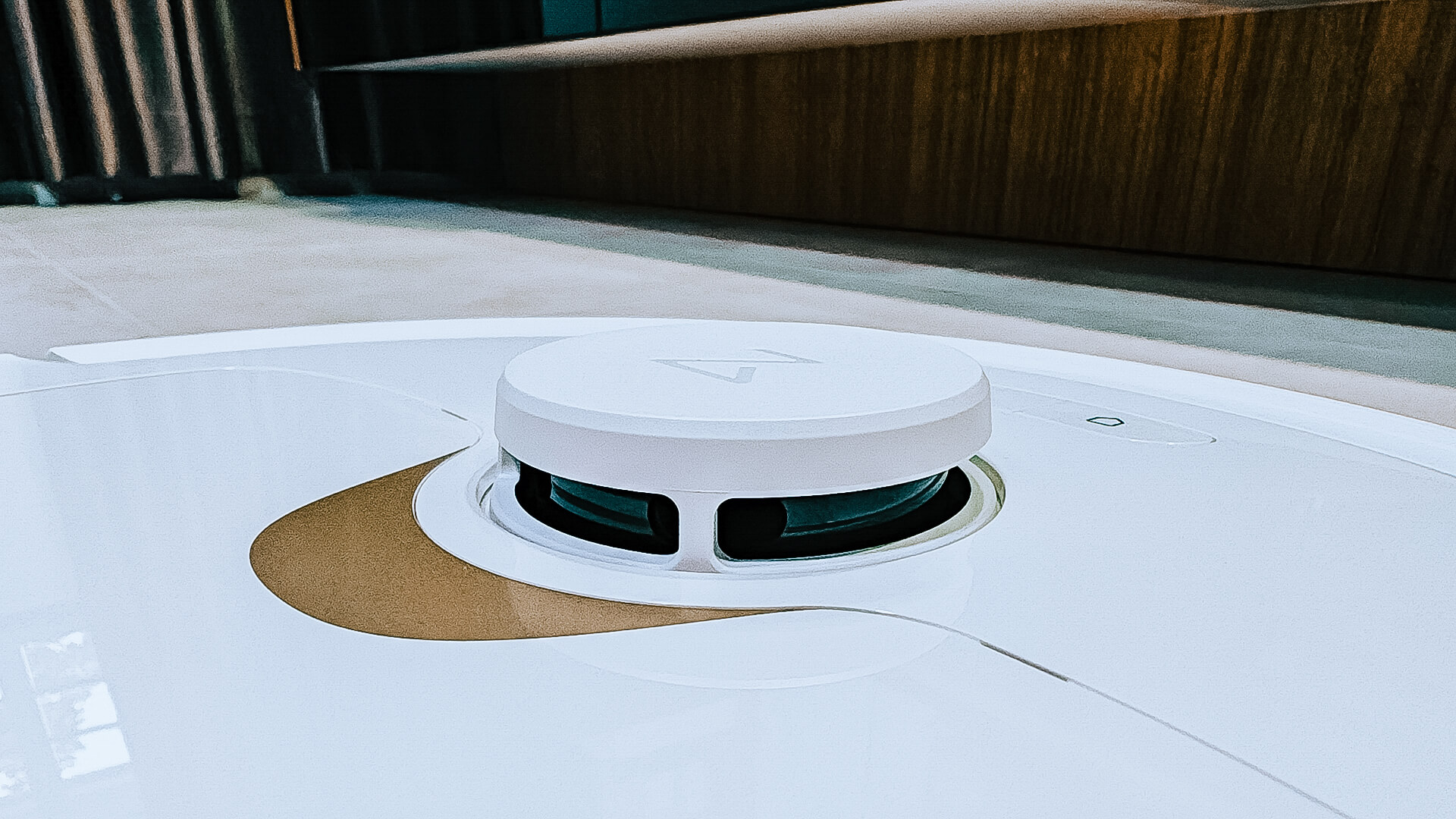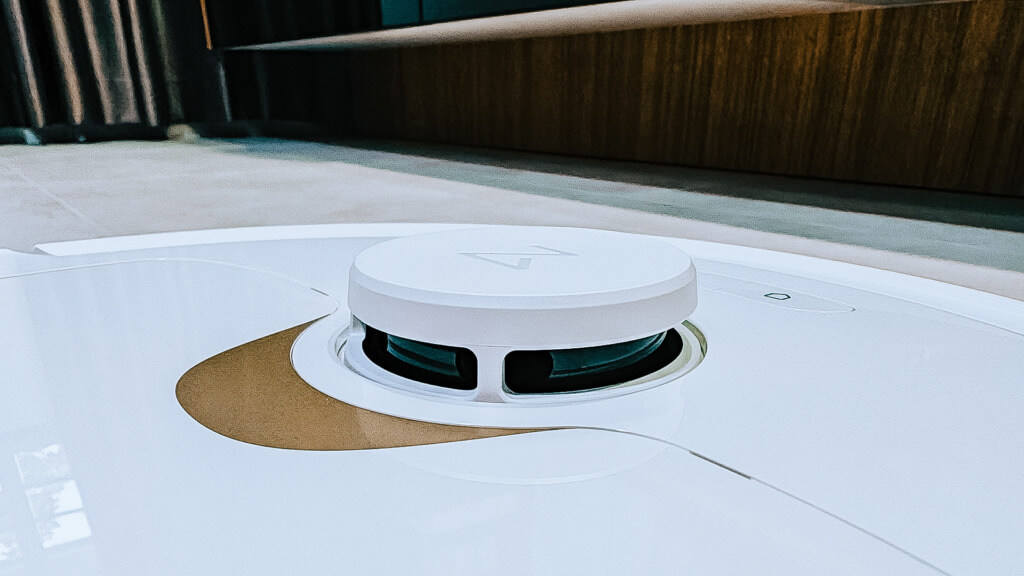 The compact dimensions of the Roborock Q Revo, standing at 350 x 353 x 96.5 mm, ensure it glides effortlessly under furniture and navigates tight spaces with ease. Its Multifunctional Dock, larger at 340 x 487 x 561 mm, accommodates all the necessary cleaning and maintenance functions without taking up too much floor space.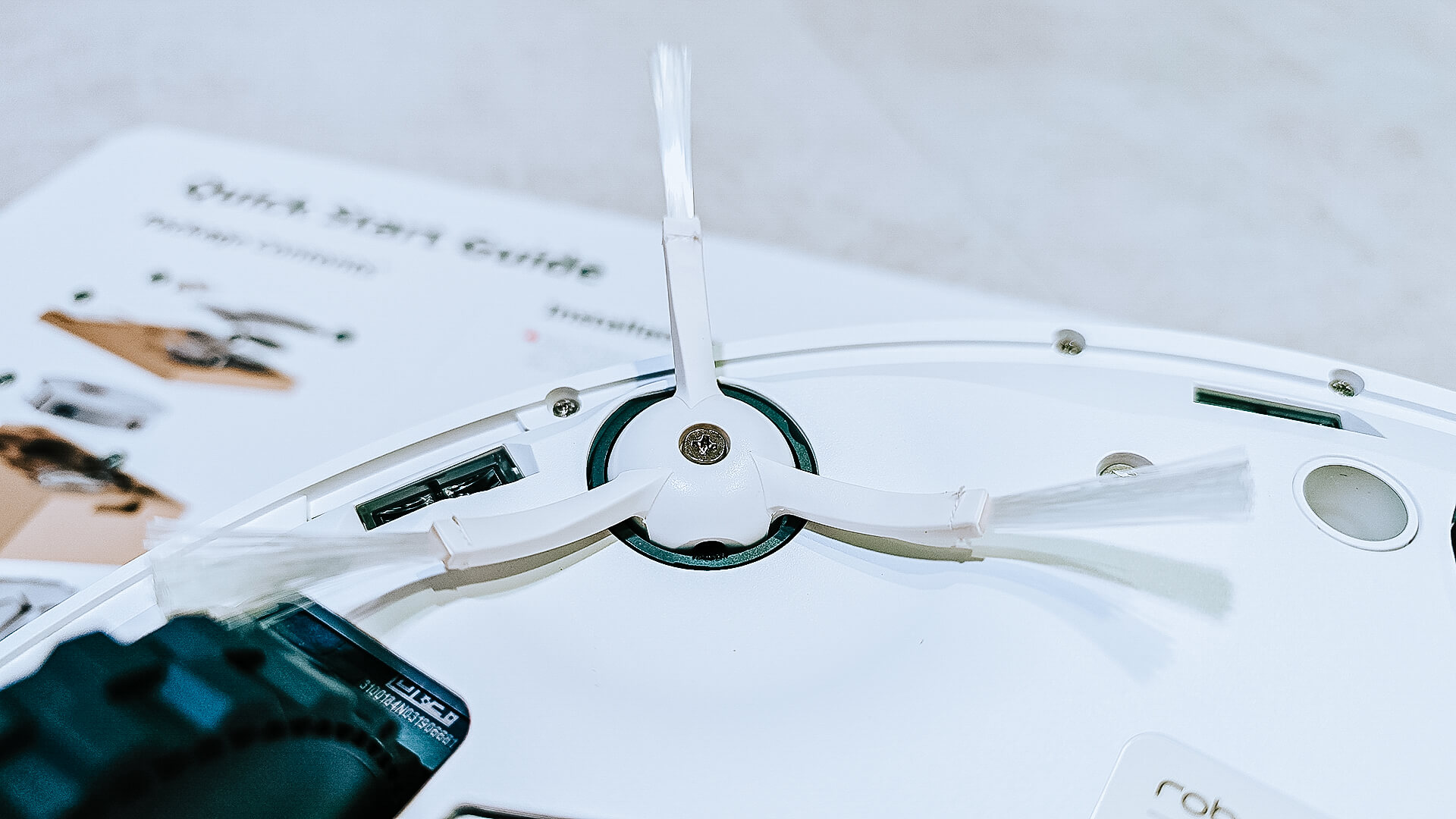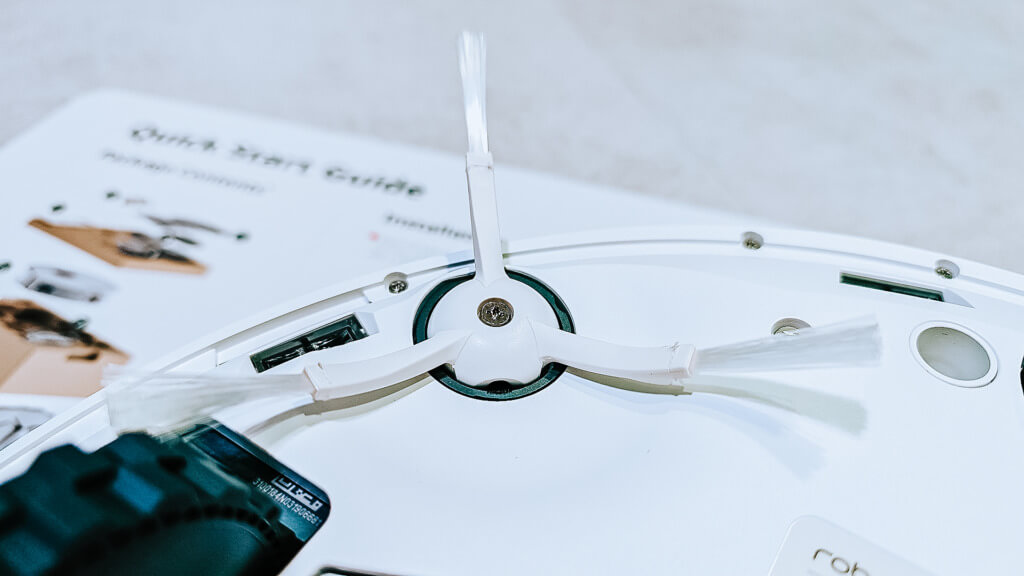 The unit's design features a rotating brush on its right side, a thoughtful inclusion that sweeps up any stray debris along its path. This works in concert with a central roller brush and an inbuilt vacuum system, ensuring any dirt is swiftly sucked into its dust tank.
However, the jewel in the crown of the Q Revo's design must be the dual spinning mops at the back. This exceptional feature sets it apart from the competition, enabling the unit to wet-clean your floors with unprecedented efficiency.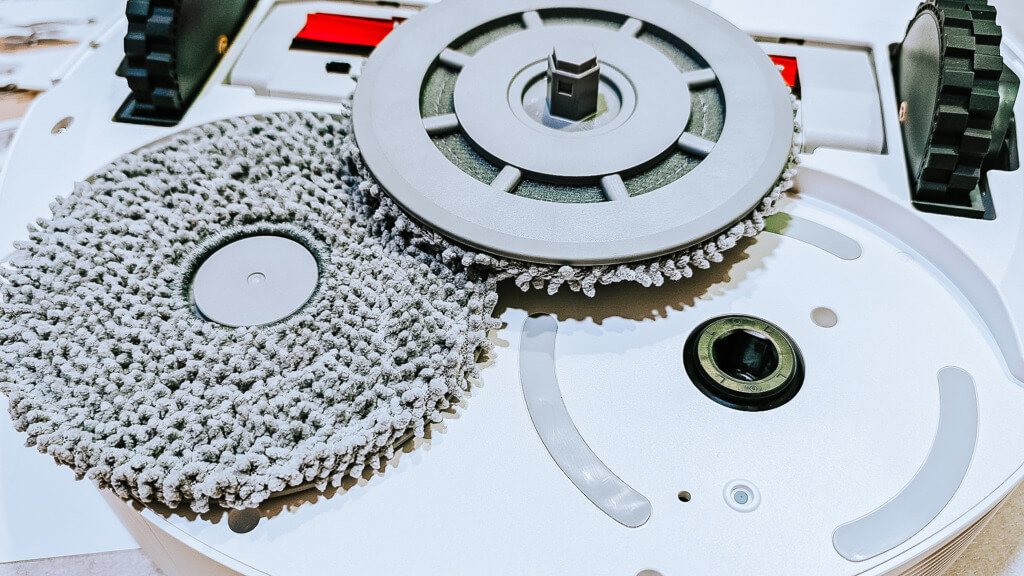 Tucked atop the Roborock Q Revo is the advanced PreciSense LiDAR Navigation technology, a game-changer in home cleaning automation. This powerful feature rapidly maps your living space, identifying potential obstacles and architectural elements, enabling the Q Revo to devise the most efficient cleaning route. Beyond guiding the device seamlessly around your home, it memorises your floor plan for future cleaning cycles, optimising its strategies over time for unbeatable performance. This marriage of precision and intelligence sets the Roborock Q Revo apart, making it an indispensable partner for home cleaning needs.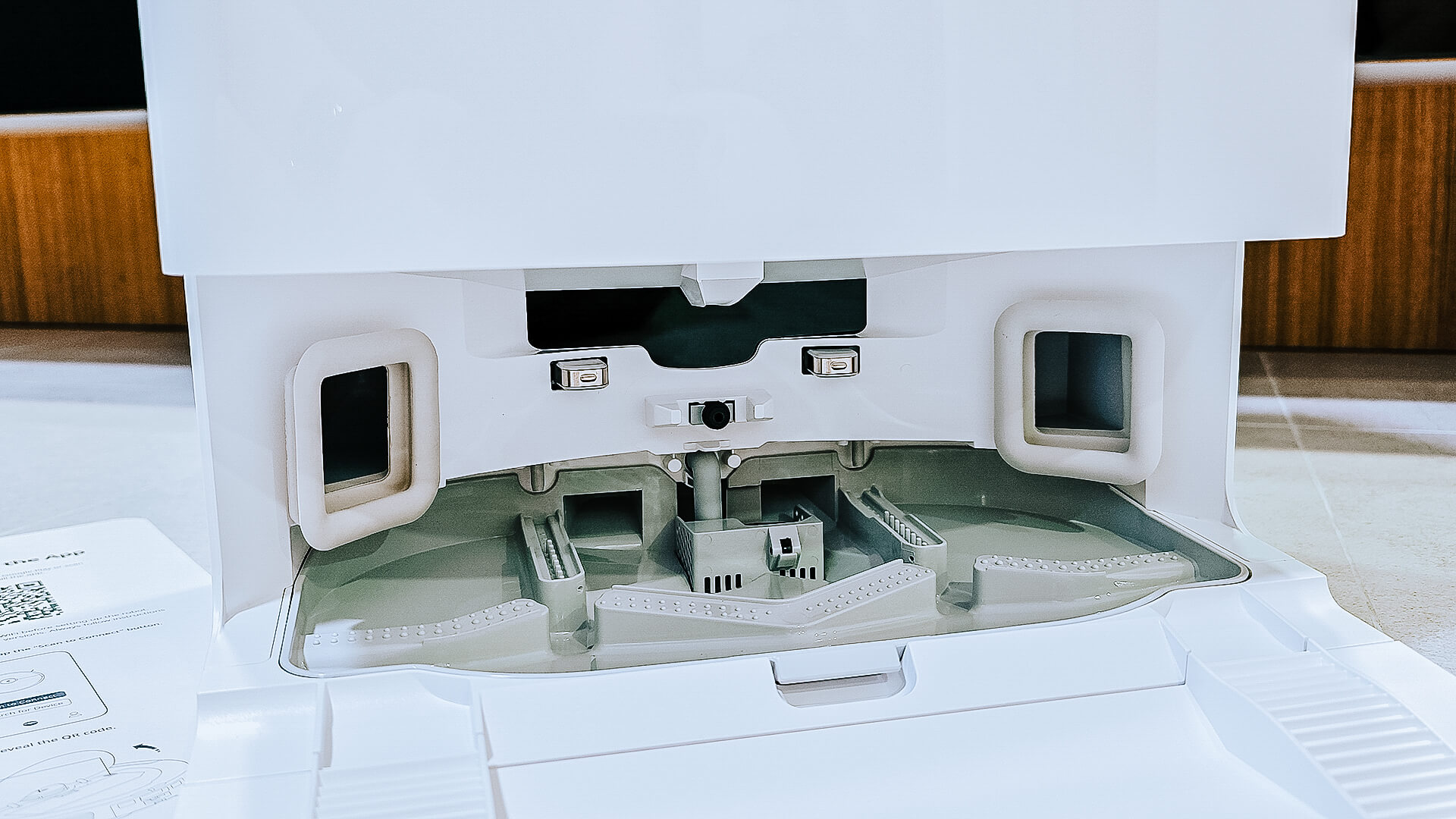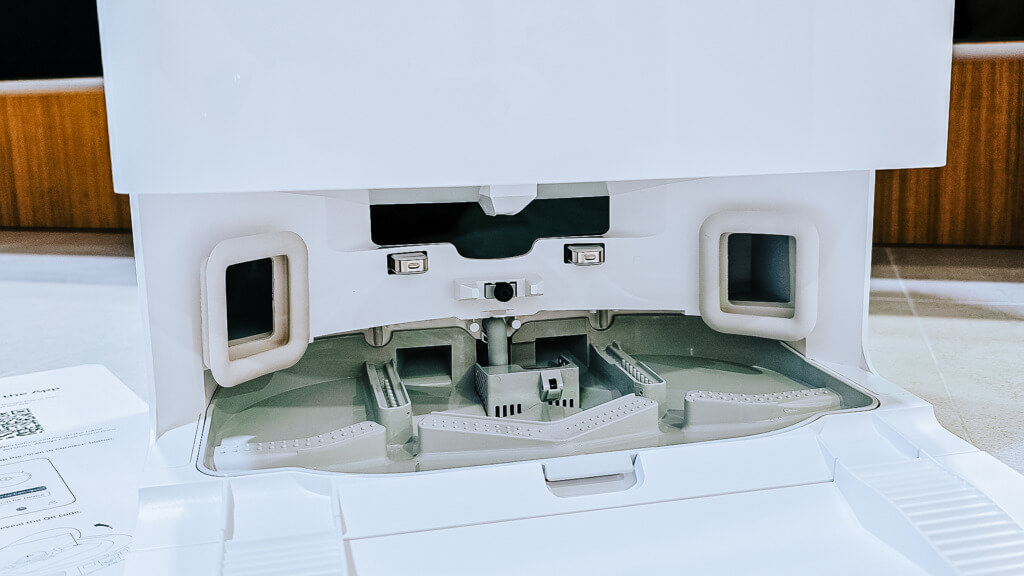 Moving on to the 'Multifunctional Dock', it proves to be a practical design masterstroke. Compact yet mighty, the dock takes charge of all maintenance-related aspects, from washing and drying the unit to refilling and emptying its tanks. While its design undoubtedly simplifies user interaction with the device, it does not compromise durability, promising a long-lasting relationship with your Q Revo.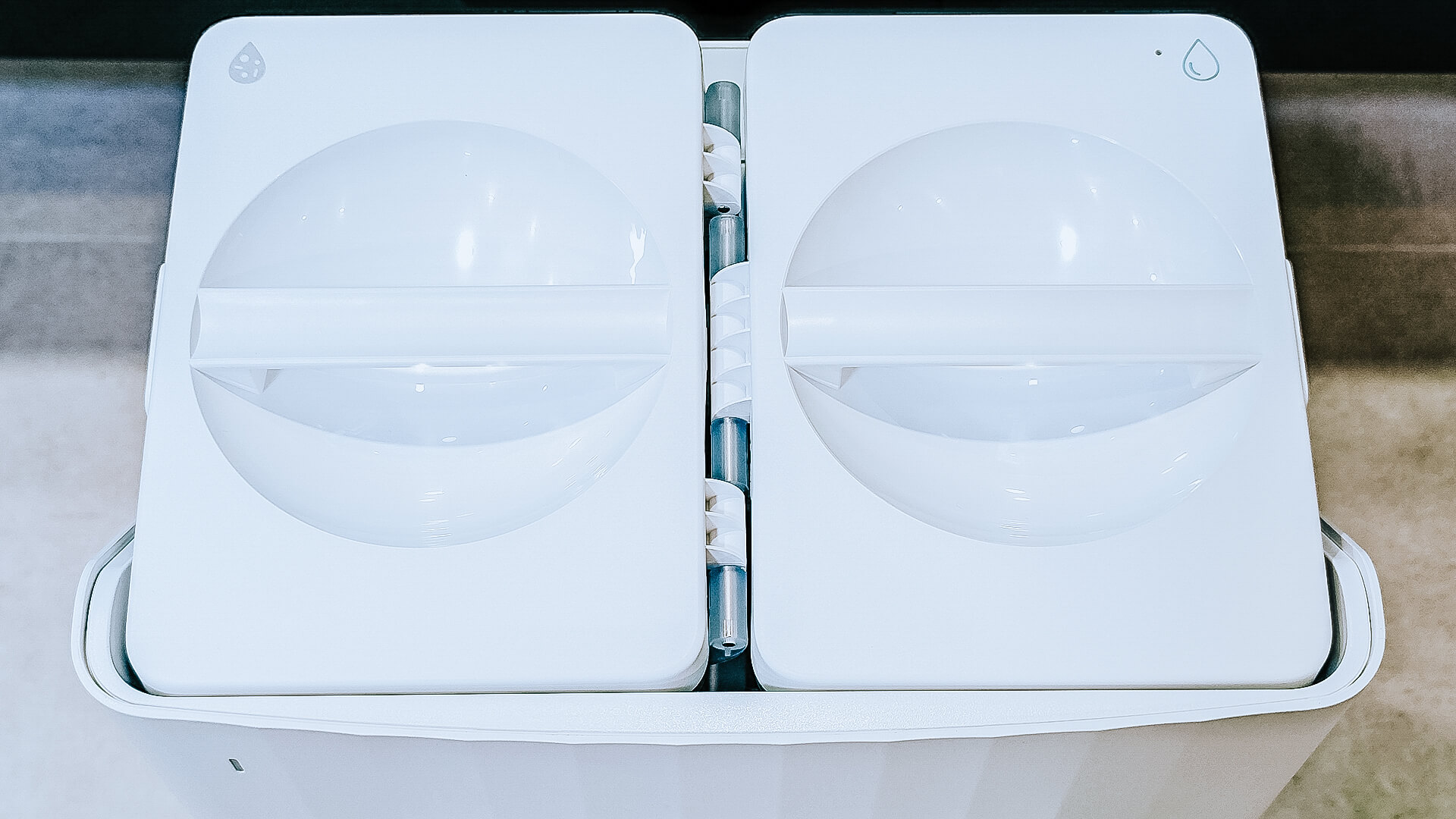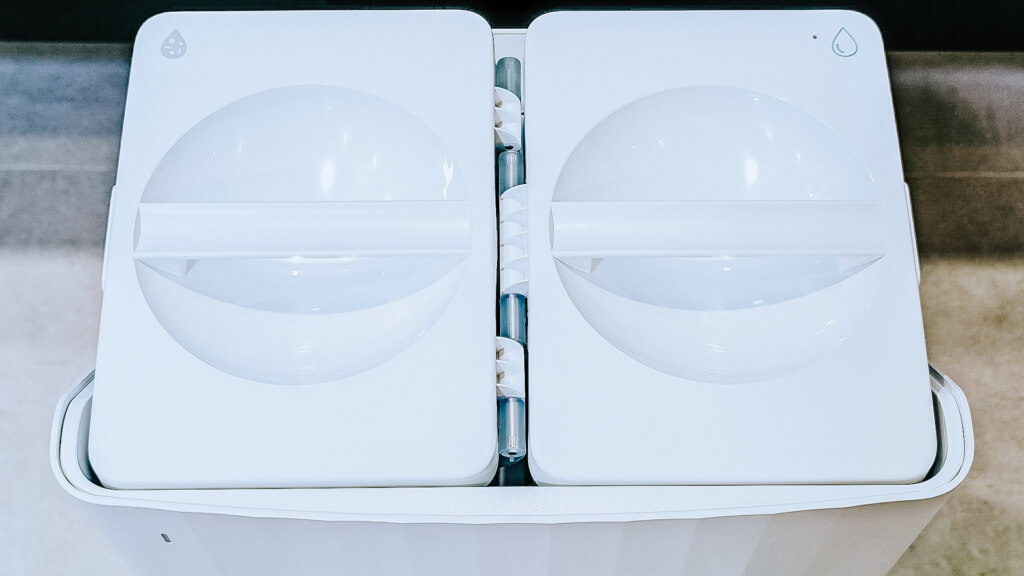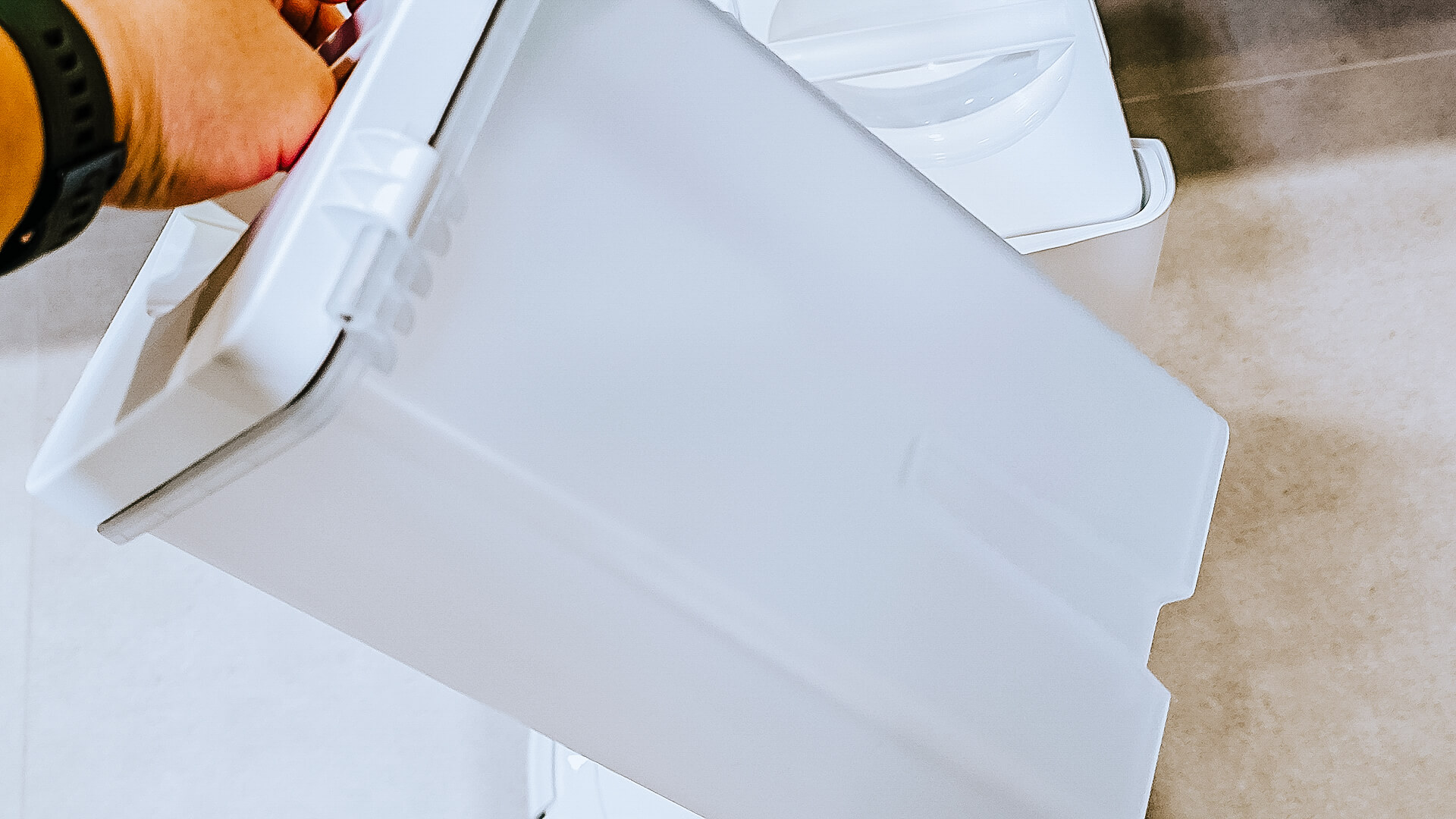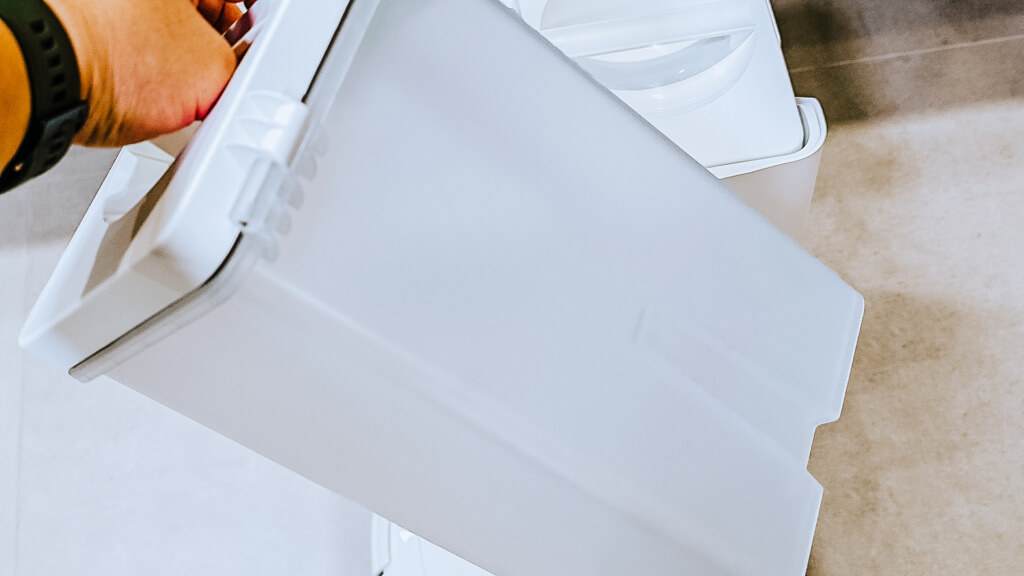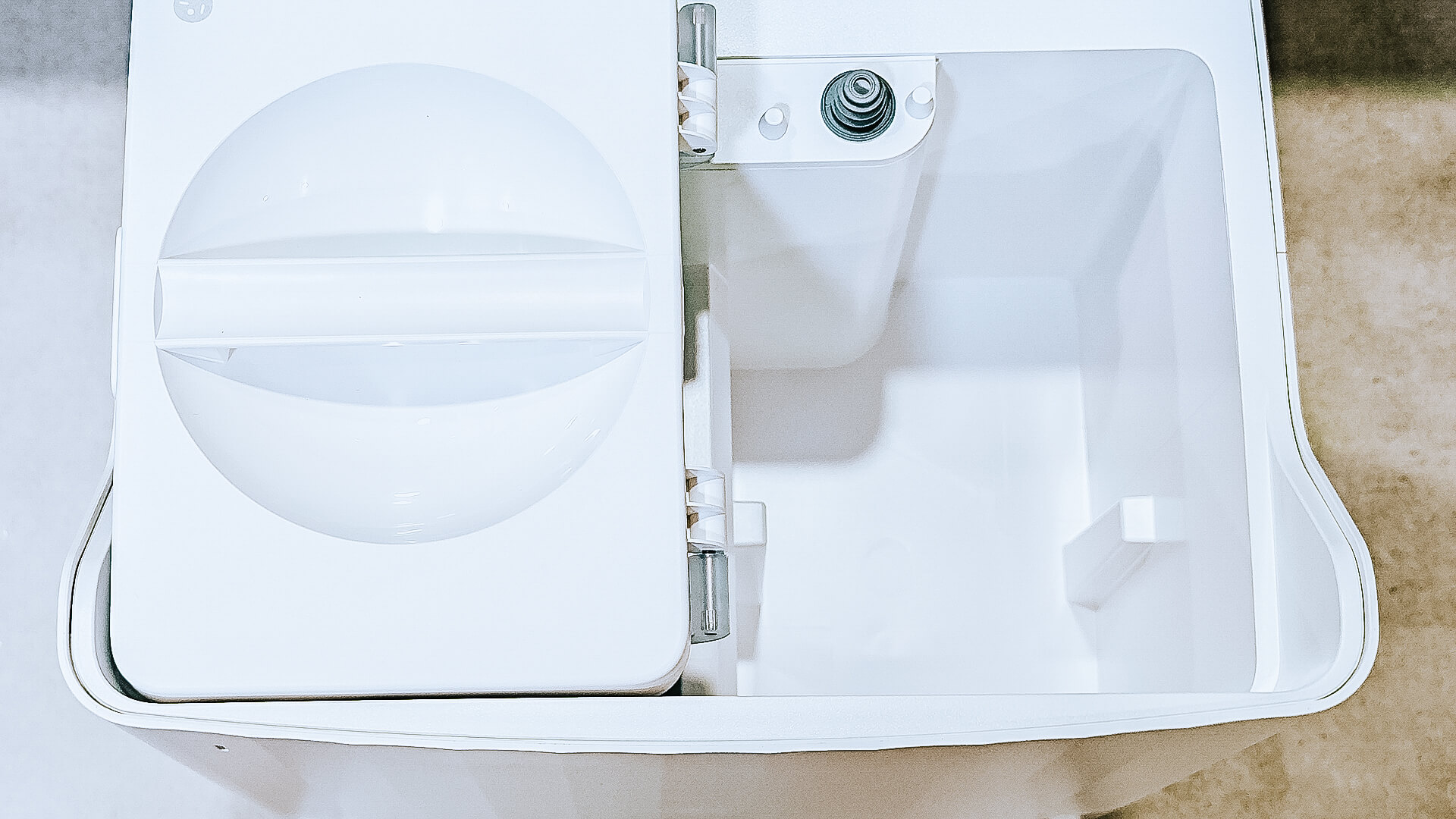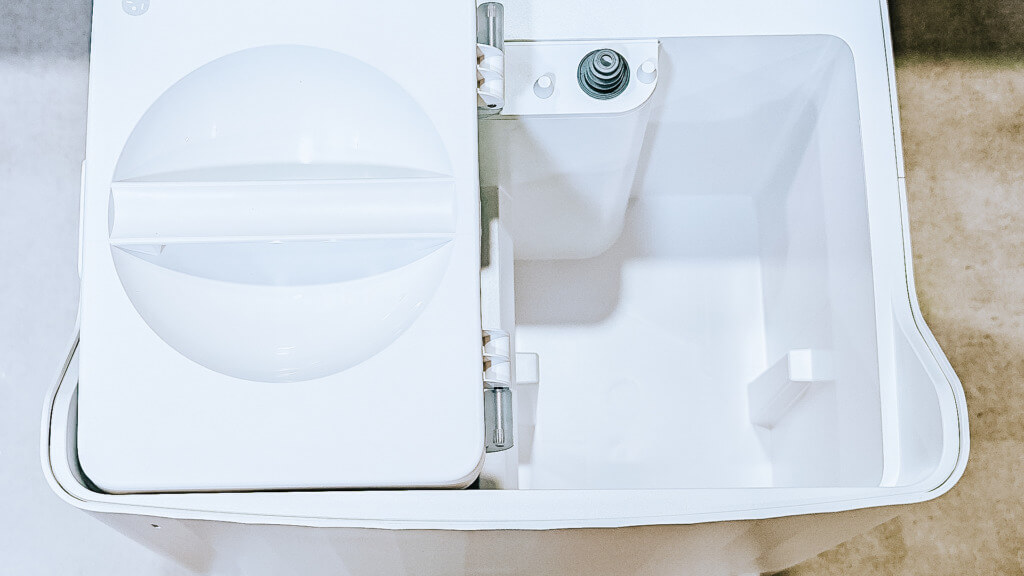 The dock houses two water tanks at the top – one for clean water and the other for dirty water. While exposing these tanks might seem like a dust magnet, this decision was intentional, making it incredibly easy to replace or empty the tanks without fumbling with additional covers.
Moreover, the dock has a dust bag, enabling the automatic emptying of the robot's dust tank after each cleaning cycle. This feature eliminates the fuss of manual cleaning, enhancing your user experience.
All these seamlessly integrated elements make the Roborock Q Revo more than just a robotic cleaner. It's an aesthetic piece of functional art, ready to tackle all your cleaning challenges while adding a dash of style to your home.
Unrivalled and unmatched cleaning with its dual spinning mop
The Roborock Q Revo elevates cleaning to a new level with its mighty 5500Pa suction power. It efficiently conquers every speck of dust, strands of pet hair, and stray debris on any floor type, be it hardwood or carpet. What gives it an edge is the all-rubber brush which not only disentangles quickly but is also adept at adapting to uneven terrain, maximising its cleaning potential.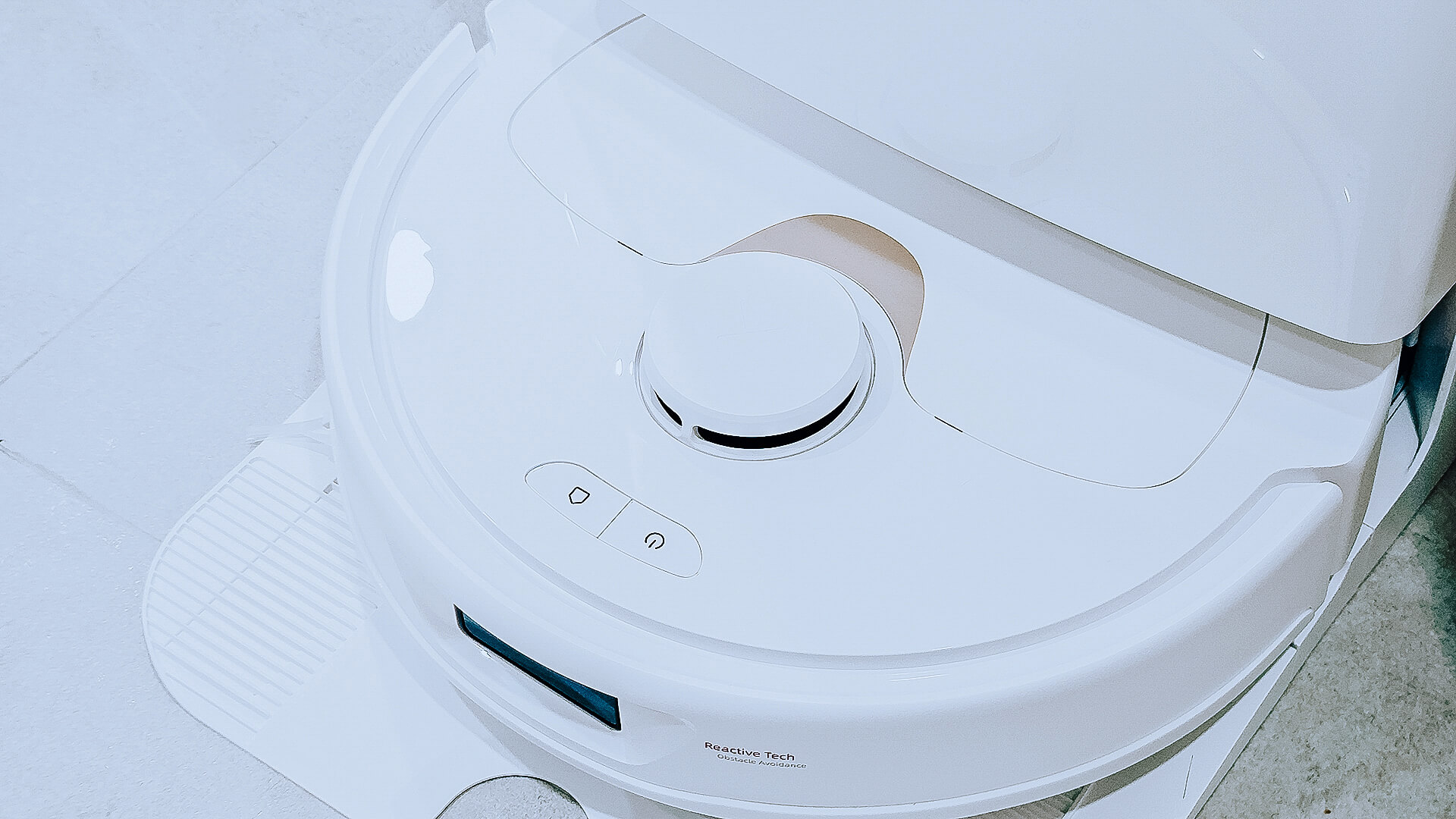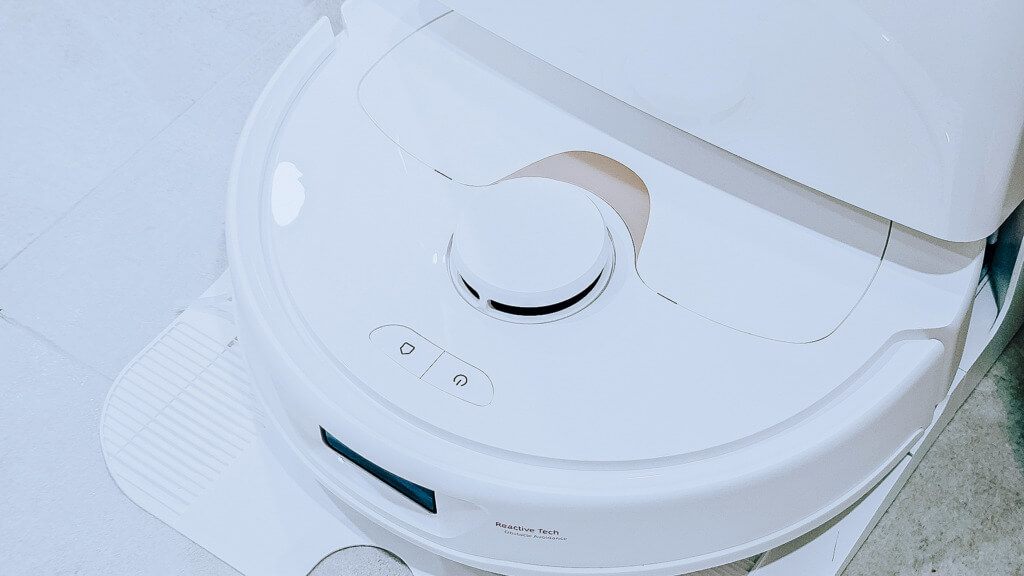 Its secret weapon, however, lies in the pair of spinning mops. They twirl at an impressive 200 RPM, tirelessly scrubbing away tenacious dirt and stains. Yet, they're smart enough to lift themselves by 7mm while the vacuum is cleaning the carpet or when it's returning to the dock. This ingenious touch means there's never a trail of dirty streaks left behind, ensuring a thoroughly clean floor or carpet at the end of each session.
The Roborock Q Revo's intelligent navigation further enhances its cleaning prowess. Thanks to the PreciSense LiDAR Navigation technology, the robot swiftly detects and avoids obstacles while providing insightful suggestions for no-go zones. If you wish to keep certain areas, like your pet's dining spot or a corner filled with delicate items, untouched, this feature promises that they remain pristine.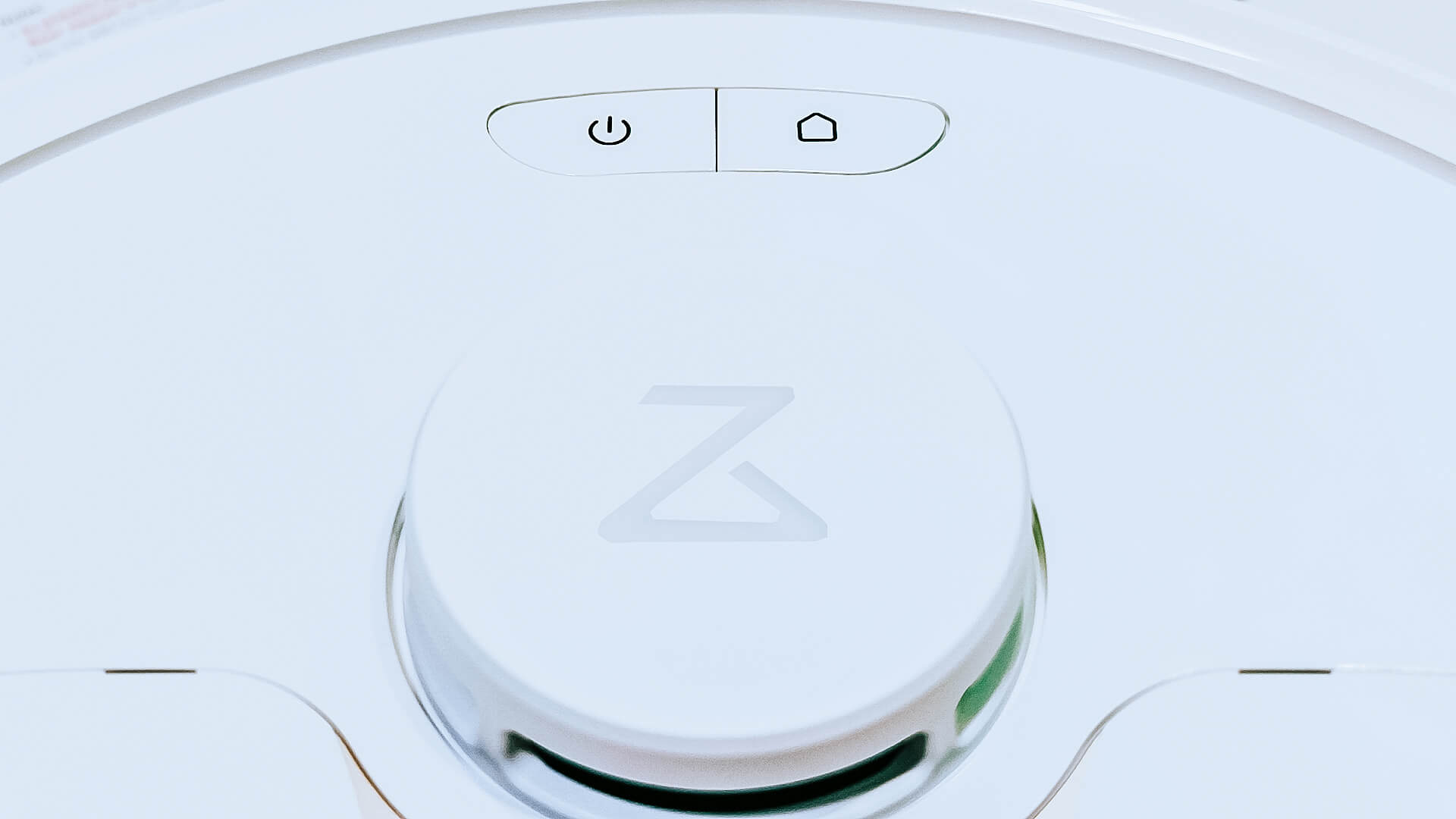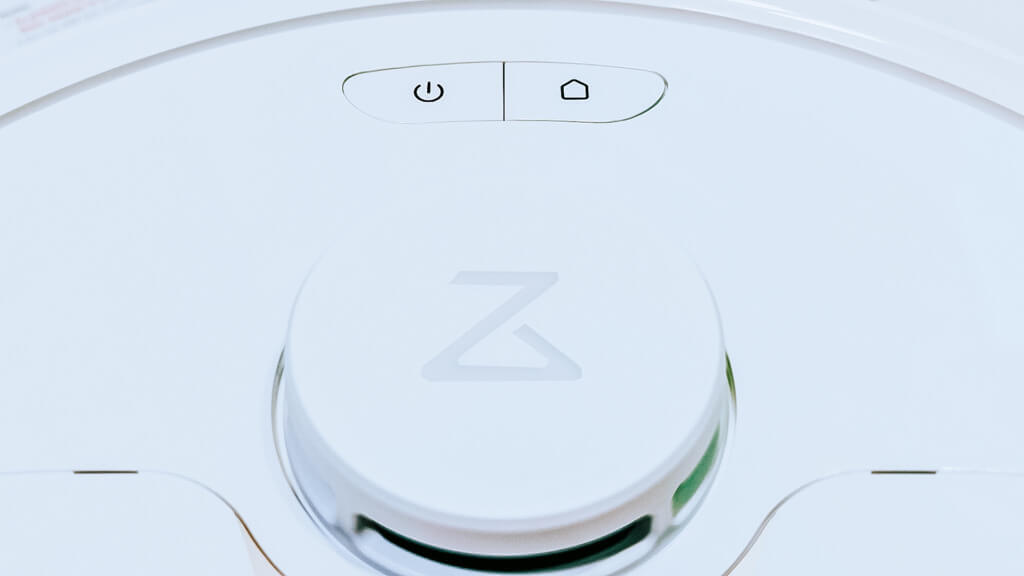 During our intensive tests, we challenged the Q Revo with various tasks. It was presented with a hardwood floor liberally dusted with fine particles. In response, it deployed its powerful suction and all-rubber brush, leaving no speck behind. Even the typically tricky corners and edges were rendered spotless.
Next, we moved to carpeted areas, where a mix of larger debris was scattered, including small cereal pieces and crumbs. The Q Revo's automatic mop-lifting feature came into play, preventing the mops from dragging debris across the carpet. With the effective combination of strong suction and the adaptive all-rubber brush, the carpet was returned to its original clean state, debris-free.
Lastly, we tested its wet cleaning ability on a tiled floor marred with dried stains of juice and mud. The spinning mops performed an impressive dance, loosening and erasing the stubborn grime to reveal sparkling clean tiles underneath.
Effortless maintenance with the multifunctional dock
One of the most remarkable aspects of the Roborock Q Revo is its near-autonomous maintenance capabilities. The Multifunctional Dock takes centre stage, making sure your Roborock is ready to go at a moment's notice. Post each cleaning cycle, the dock whirs into action, spinning and scrubbing the mop pads on its base, ensuring they're immaculate for the next run.
Moreover, the dock not only cleans but dries the mops, too, blowing warm air at 45℃ to rid them of moisture. This attention to detail discourages mould growth and keeps unpleasant odours at bay, prolonging the life and performance of the mops.
Another critical aspect of the dock's prowess is its capacity. The built-in 2.7L dust bag can handle up to seven weeks' worth of dust and debris, so you can forget about emptying it after every cleaning run. Its efficiency continues beyond there. The dock automatically refills the water tank, extending the mopping range to a generous 400 sqm (4305 sqft) before requiring a refill.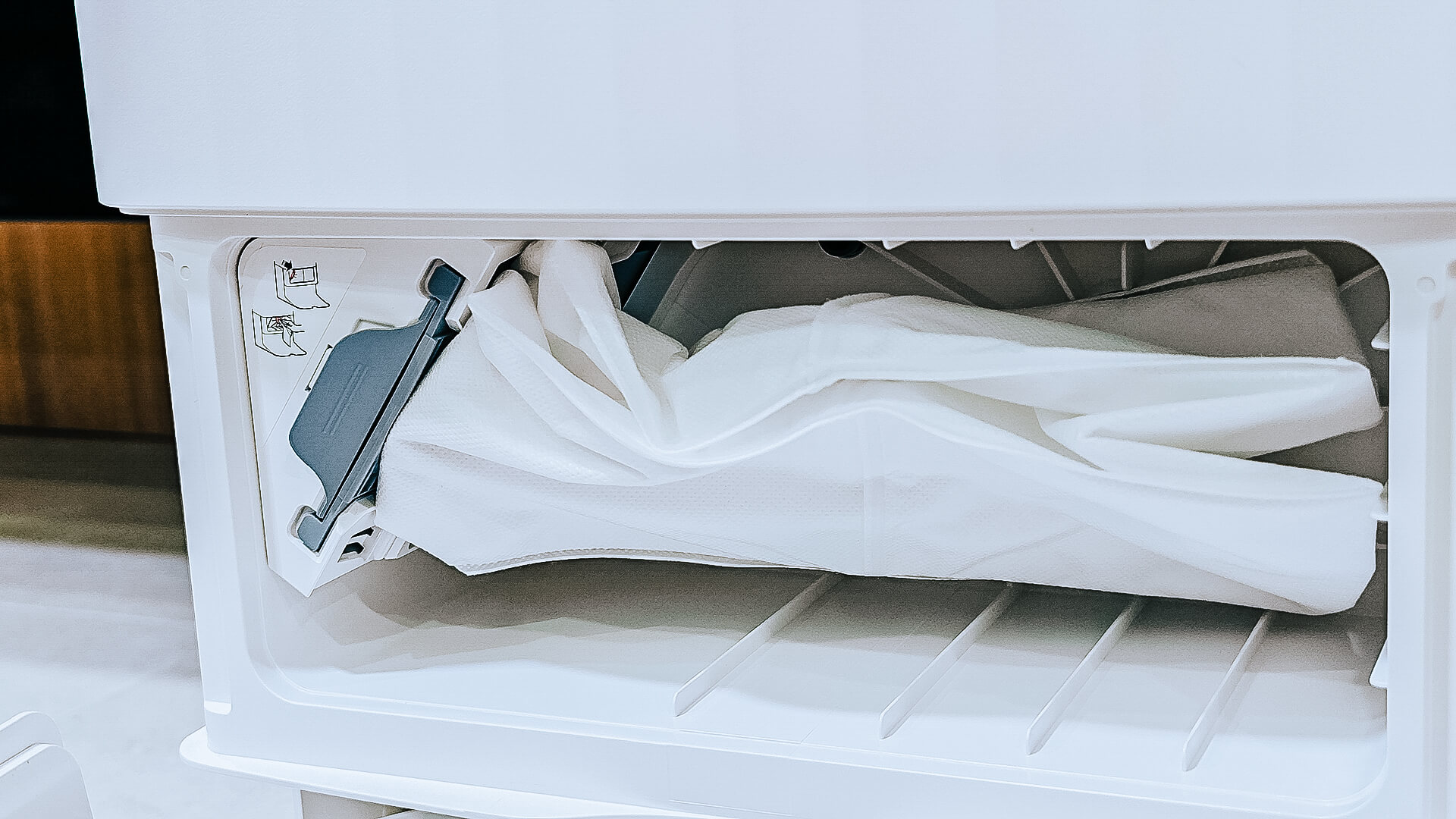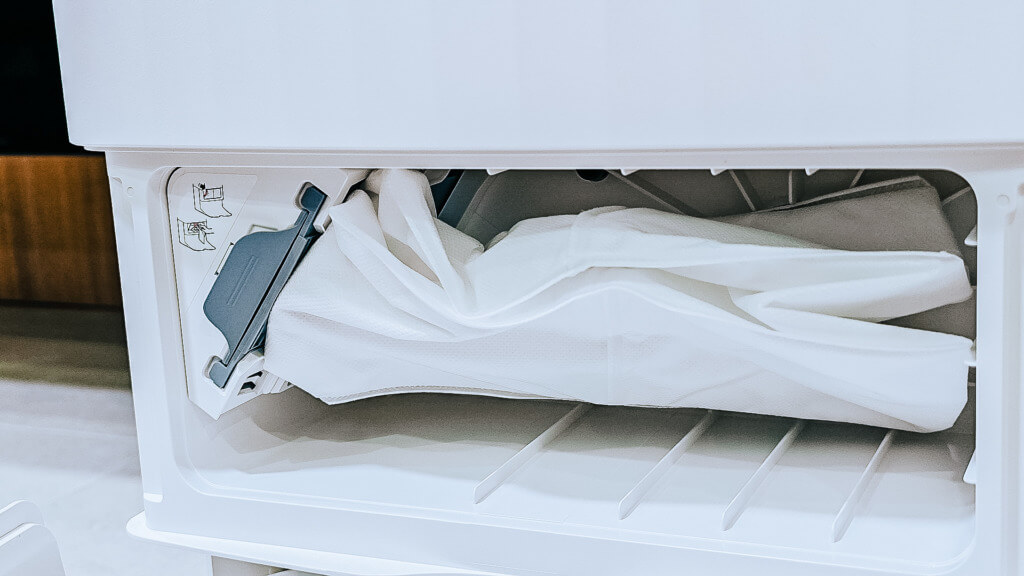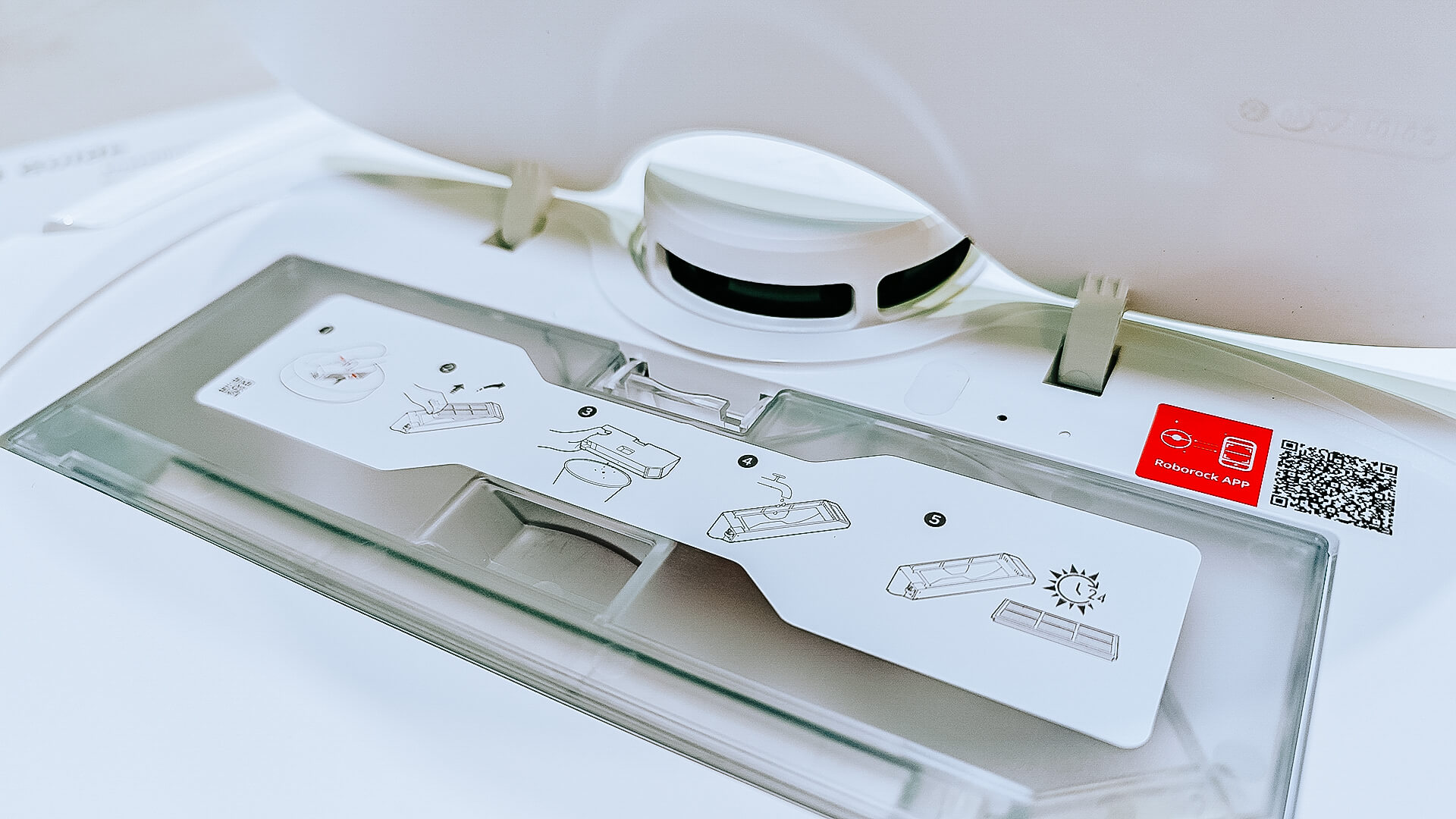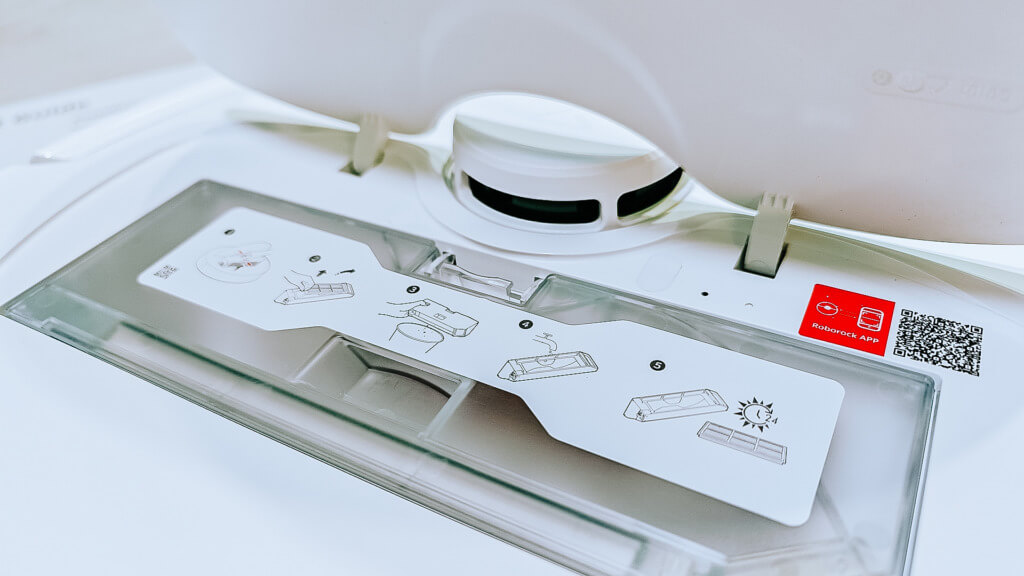 For those rare occasions when the dock itself needs cleaning, Roborock has kept user convenience in mind. The dock base detaches easily, enabling you to clean it without hassle. With the Multifunctional Dock managing maintenance, you can enjoy the benefits of an intelligent cleaning assistant with the Roborock Q Revo.
Seamless control with intuitive software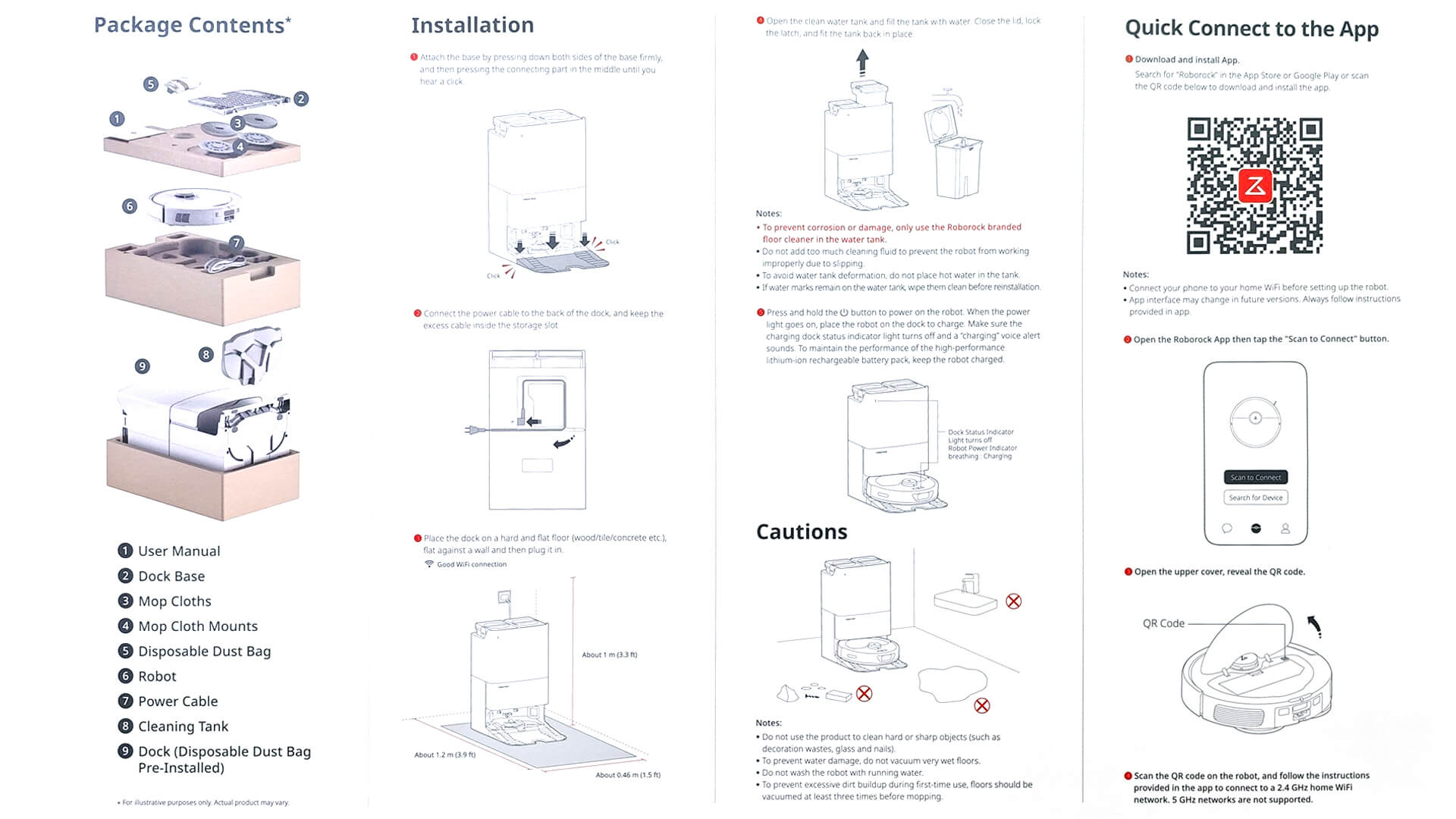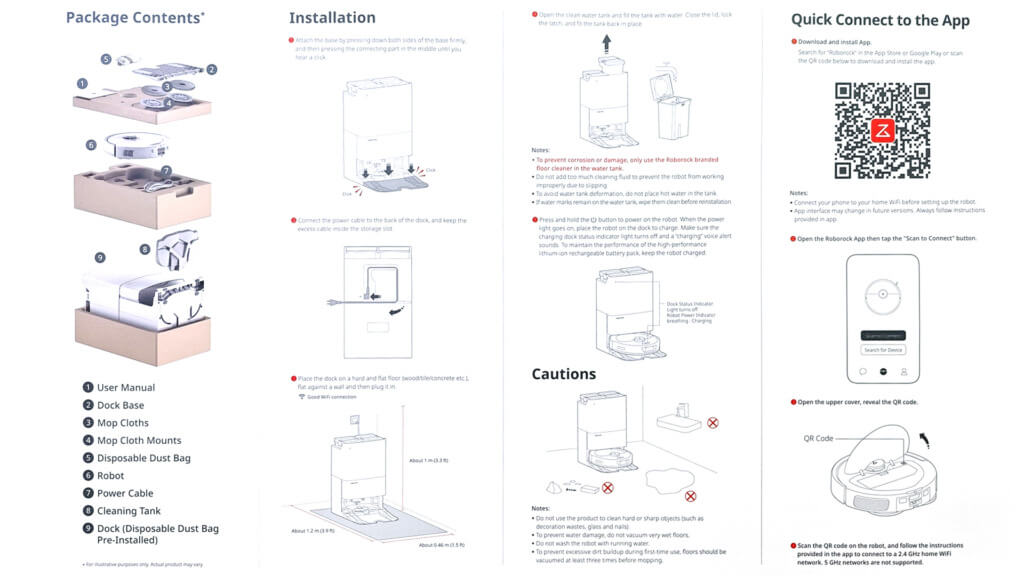 Controlling the Roborock Q Revo is a breeze, thanks to its versatile and user-friendly software. With seamless integration with popular smart home platforms like Amazon Alexa or Google Home, you can enjoy the convenience of managing your cleaning tasks using voice commands.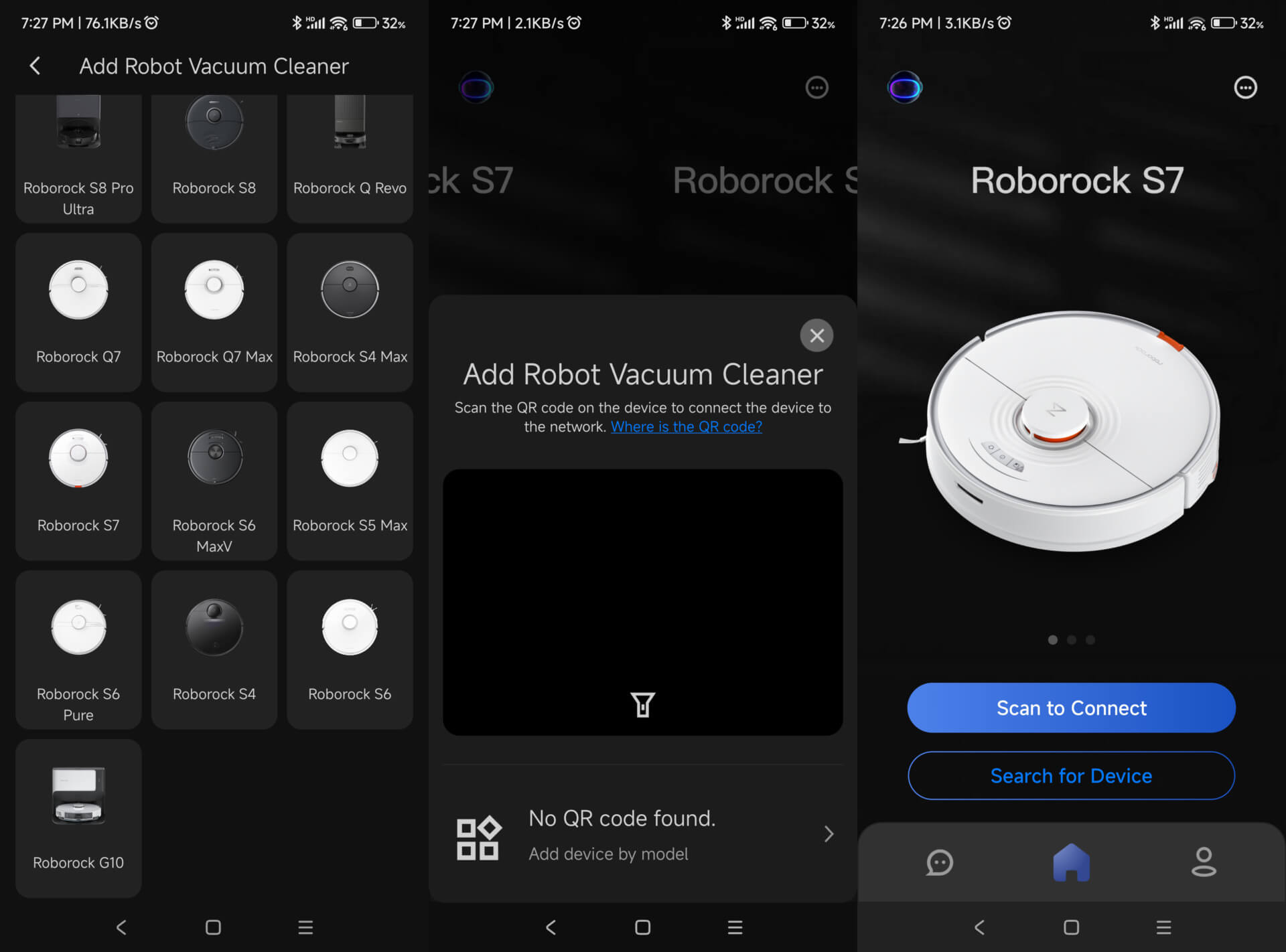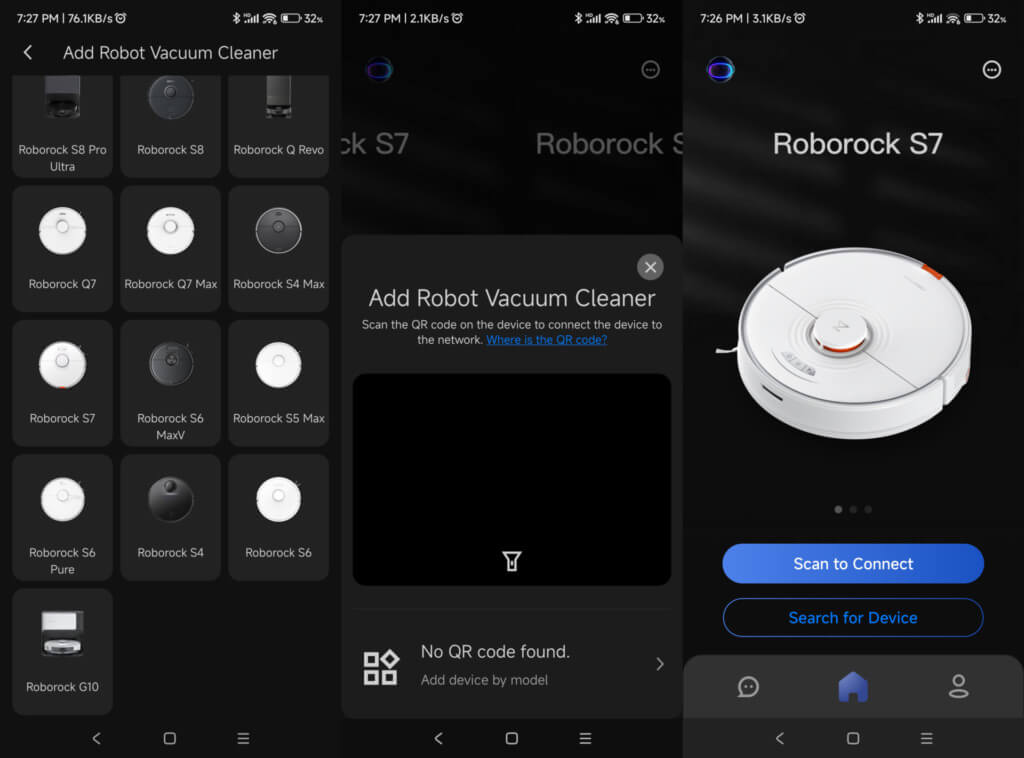 The dedicated Roborock app is your perfect companion if you prefer a more hands-on approach. From scheduling cleaning tasks and setting no-go zones to real-time cleaning process monitoring, this app puts complete control in the palm of your hand.
For those who, like us, have a range of Xiaomi smart home devices, the Mi Home app offers a unified platform to manage and control all your devices, including the Q Revo. Our preference leans towards the Mi Home app simply due to its ability to integrate our entire Xiaomi ecosystem. Whether you opt for Roborock's dedicated app or Mi Home, the Roborock Q Revo ensures you have an intuitive and personalised cleaning experience at your fingertips.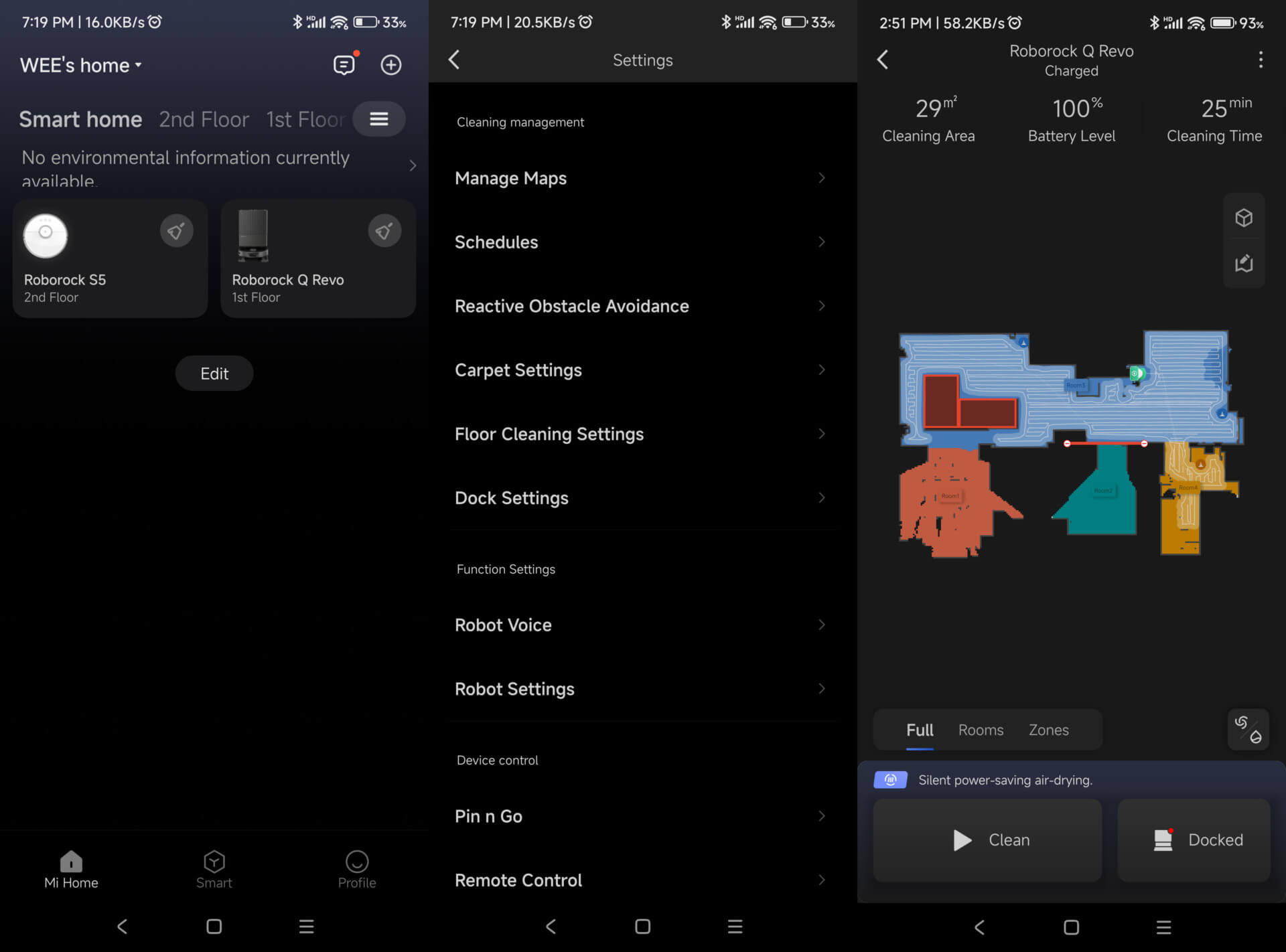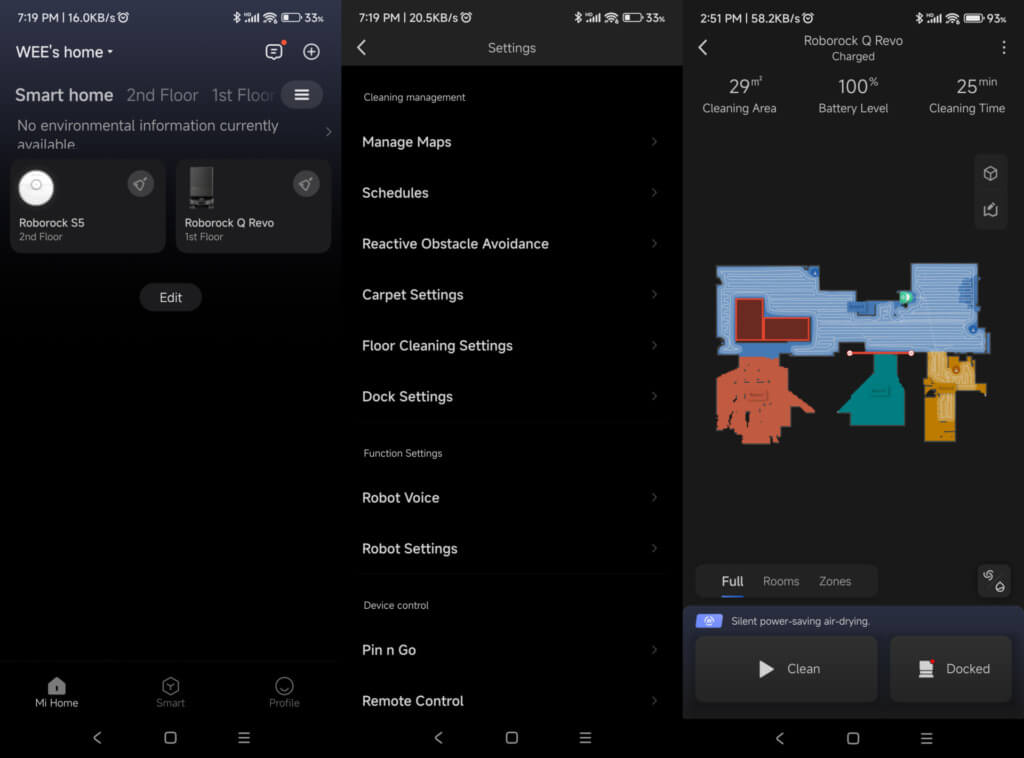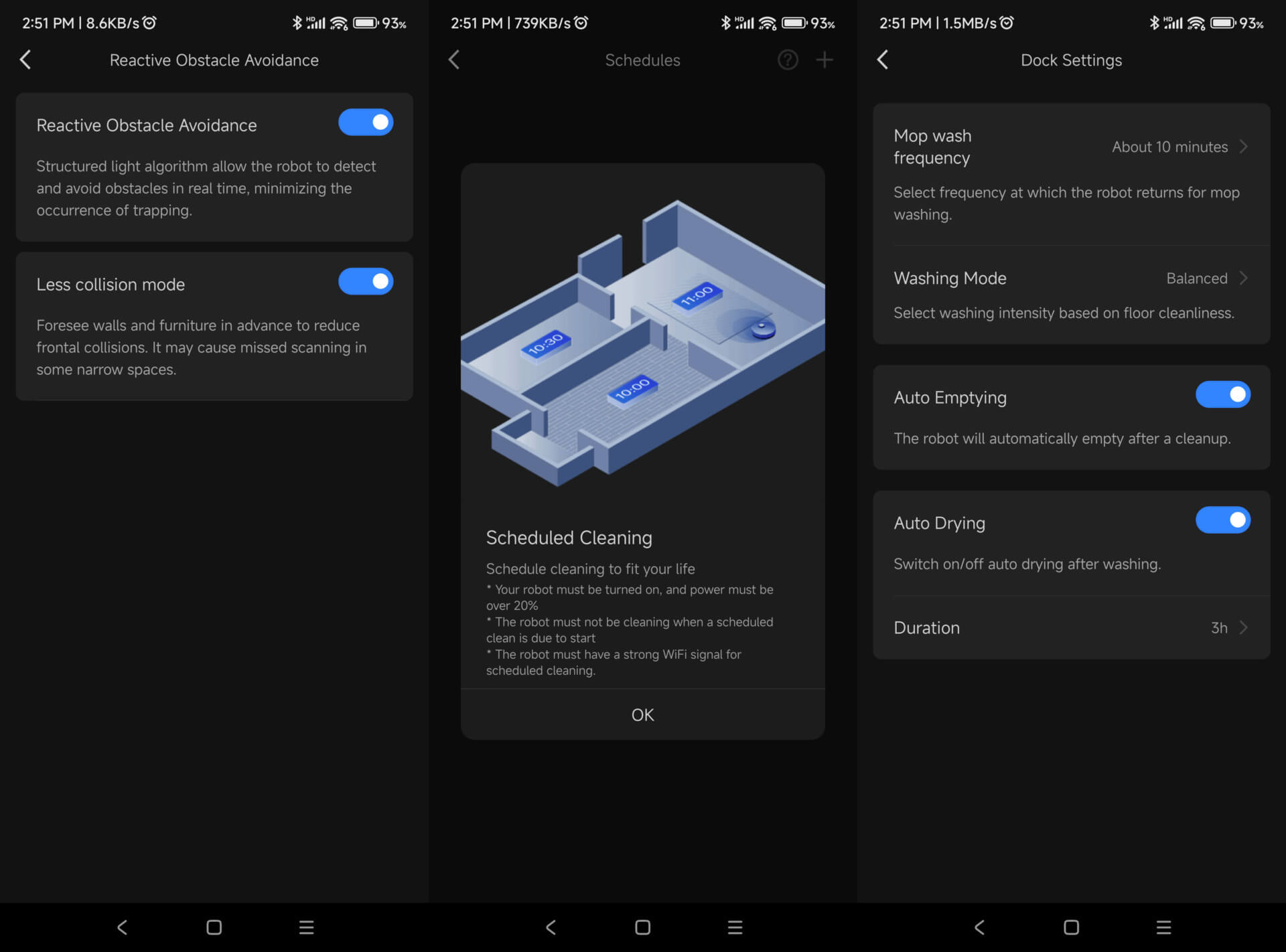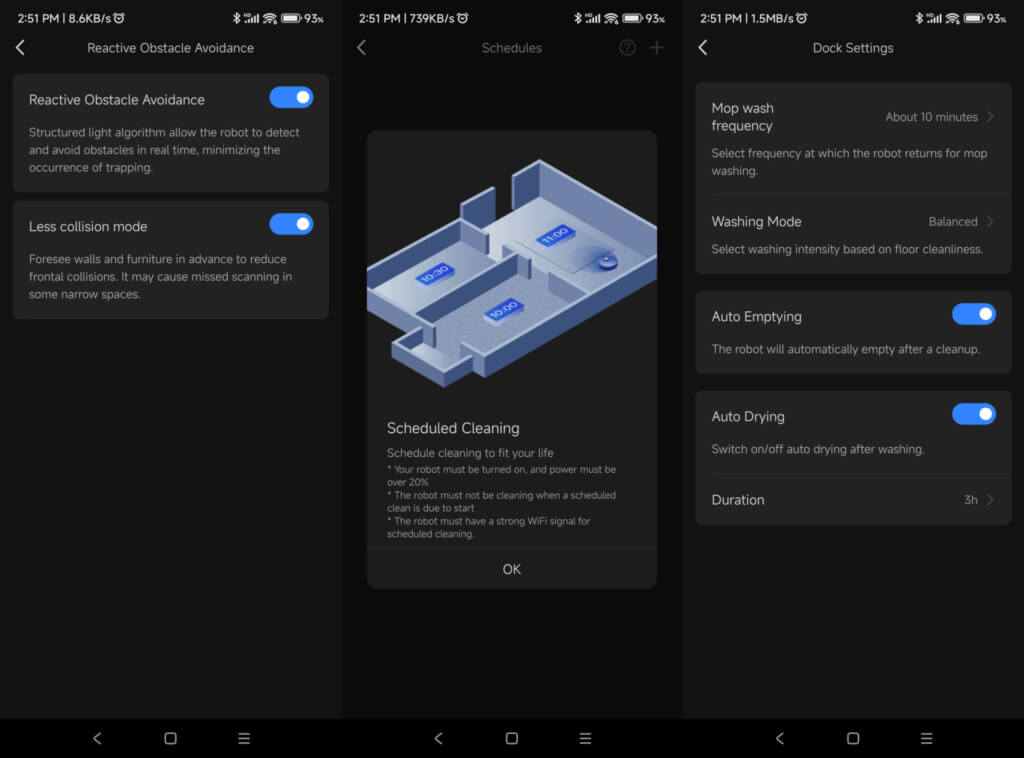 The verdict: Roborock Q Revo
Is the Roborock Q Revo worth your money? Without a shadow of a doubt, yes. This device isn't just a pretty face. It's a perfect blend of sleek aesthetics and groundbreaking technology, designed to simplify your life while adding a dash of style.
It performs its cleaning duties precisely and thoroughly, impressing in both dry and wet cleaning. The ease of maintenance removes the drudgery usually associated with cleaning chores, and the intuitive control and software make the device a delight to interact with.
In short, the Roborock Q Revo is a superb investment for those who value clean, elegant spaces and enjoy having the best technology at their disposal. The future of smart cleaning is here, and it's ready to transform your home into a haven of pristine beauty.