As we venture into an era where time is a precious commodity, technology offers convenience, aiding us in tasks often deemed laborious. Home cleaning is one such area that has benefited from these technological advancements. The latest entrant into the world of smart cleaning is the Airbot iClean 1.0. With its multifunctional capabilities and intuitive operation, this device aims to revolutionise your cleaning routine.
The Airbot iClean 1.0 promises to be an all-rounder, efficiently handling sweeping, vacuuming, and mopping tasks. Its appeal lies in simplifying cleaning efforts while ensuring a thorough job. Let's delve into this exciting product and uncover whether it lives up to its promises.
Functional design with detachable 4900mAh battery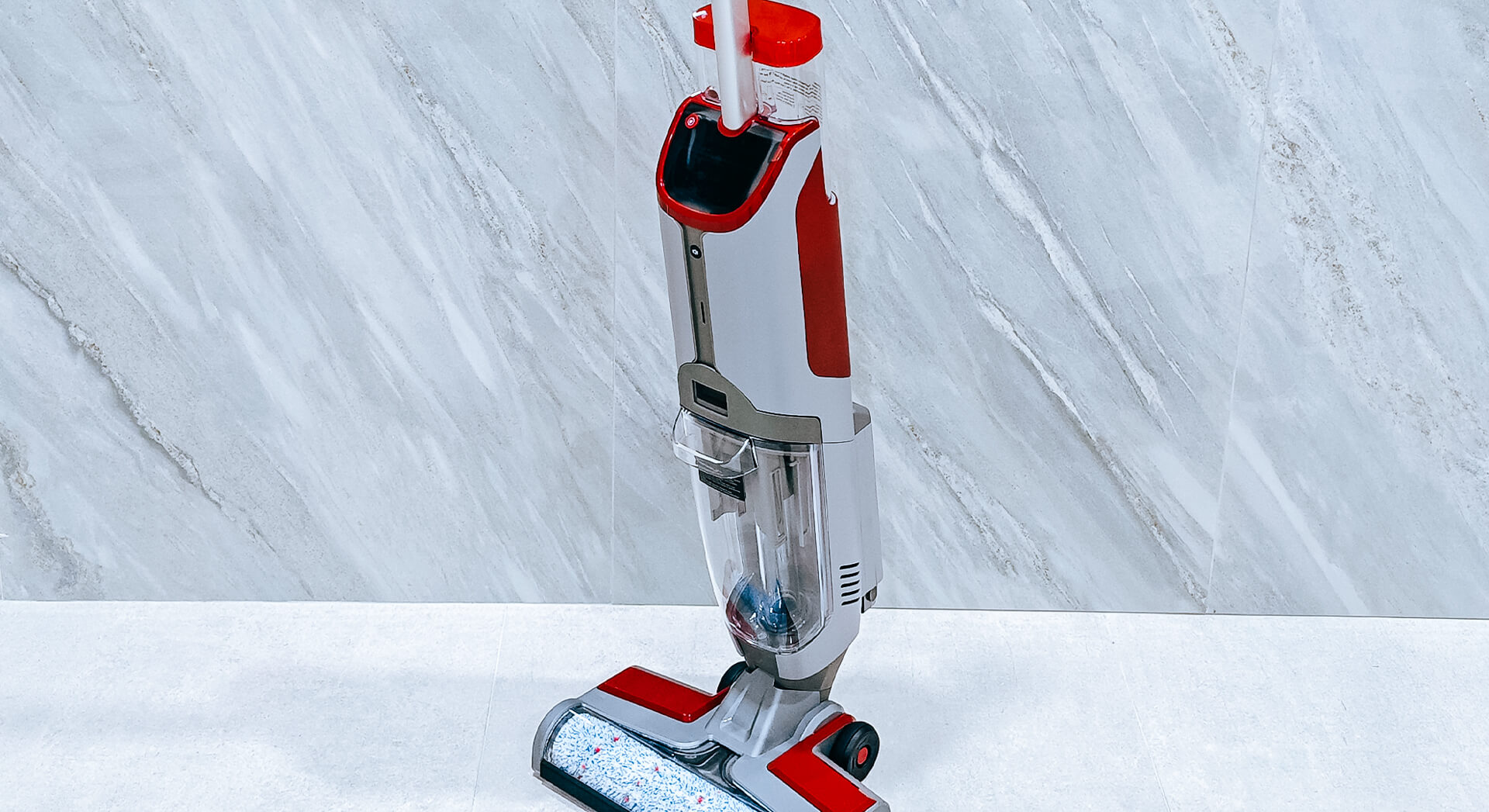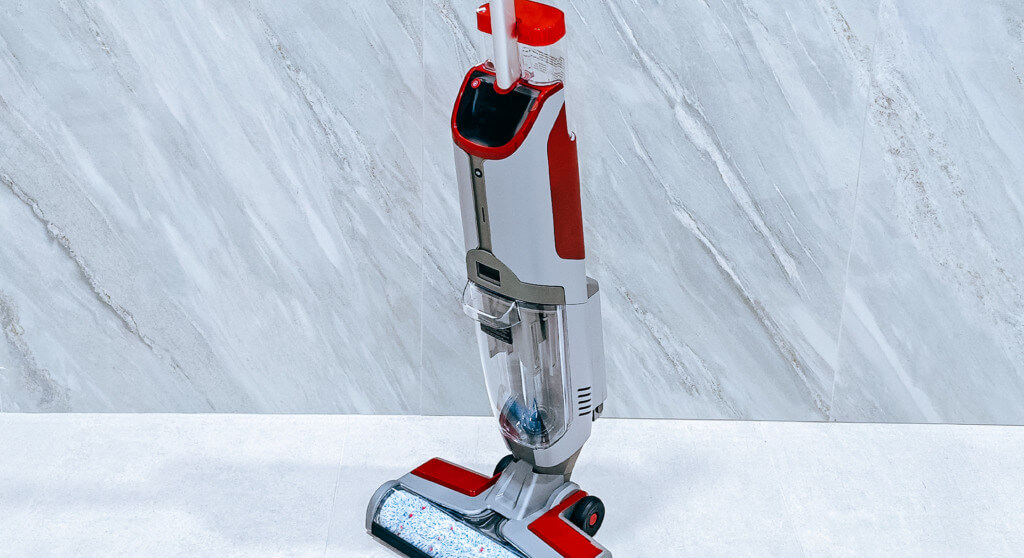 The Airbot iClean 1.0 may not be contending for any design awards, but its robust functionality and practicality are undeniable. With its compact dimensions of 700 x 300 x 250 mm and a lightweight of just 2.8kg, it carries an unmistakable charm of convenience and ease of handling.
Aesthetically, the iClean 1.0 marks a departure from its predecessor, the iClean PRO, which was admired for its minimalist, all-white design. In contrast, the iClean 1.0 sports a pragmatic shade of grey, complemented by dashes of red that add a refreshing pop of colour. While it does not exude the same minimalist appeal as the PRO, the iClean 1.0 still aligns with modern homes' contemporary aesthetics. However, fans of the minimalistic trend may find themselves yearning for the previous model's aesthetic simplicity.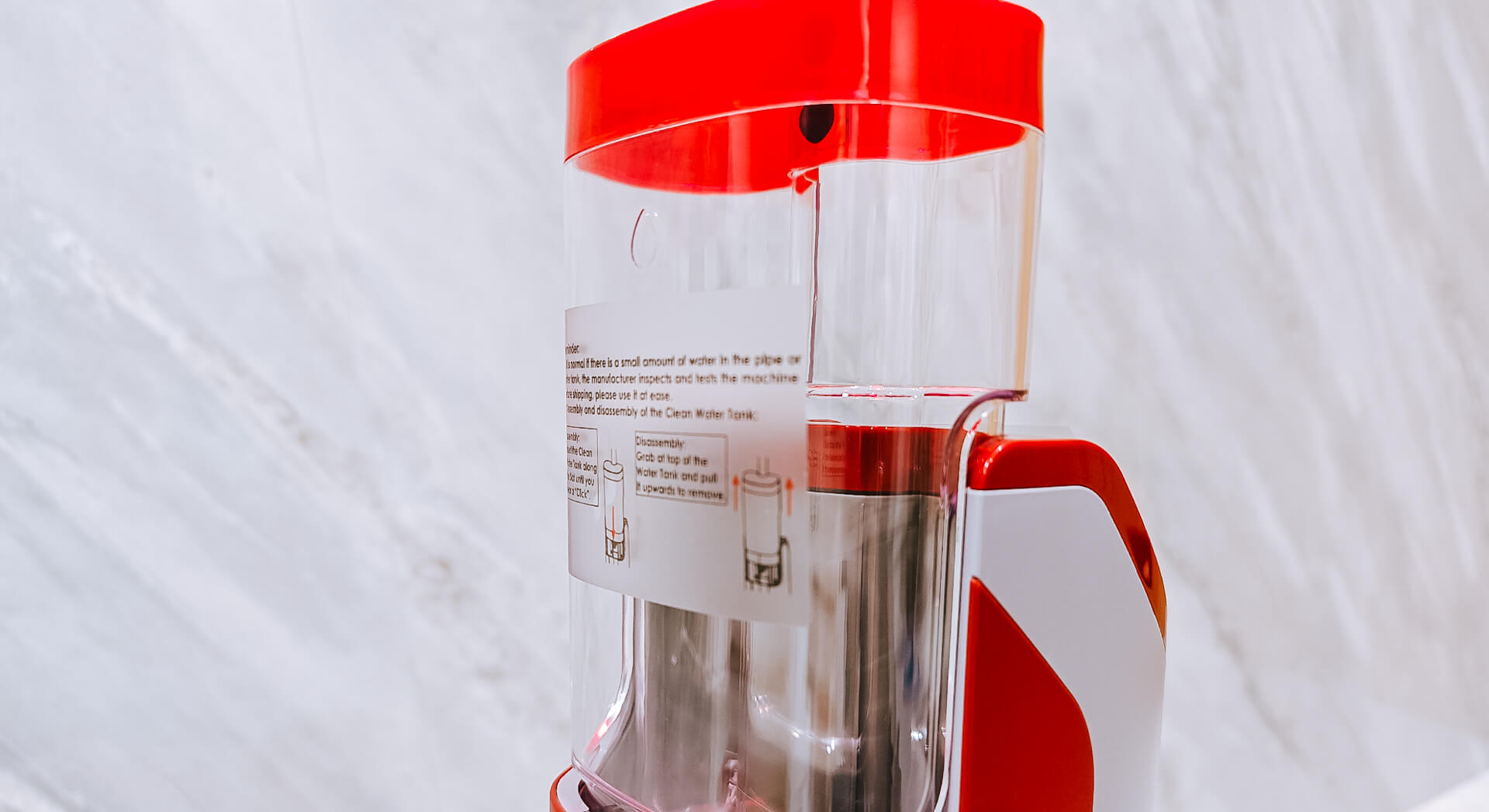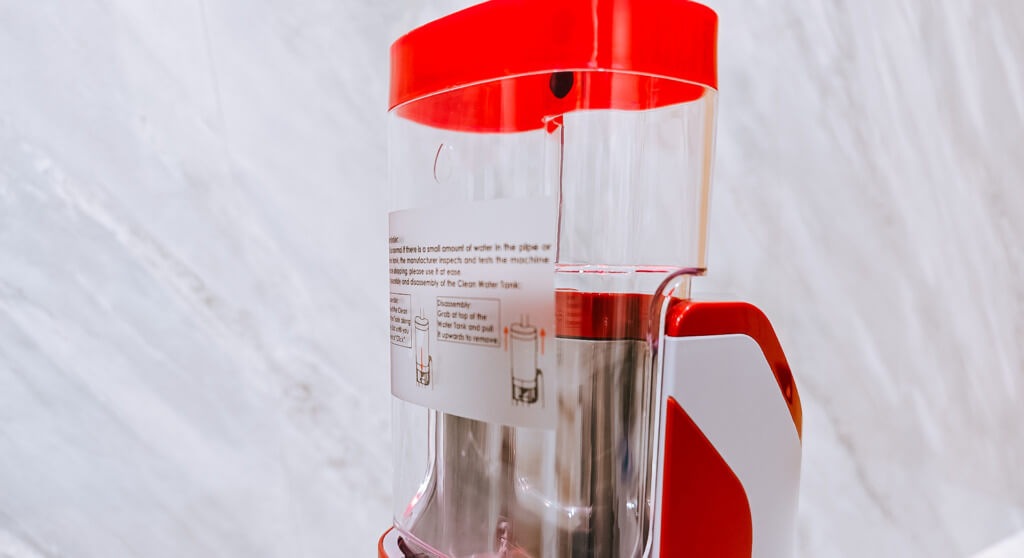 In terms of its construction, the iClean 1.0 is nothing short of robust. Its design ensures durability and functionality, easily navigating those tricky, hard-to-reach areas. It incorporates a dual-tank system, wherein the primary tank supplies clean water and the secondary tank collects dirty water. Both tanks offer sufficient capacity for regular cleaning jobs, with the clean and dirty water tanks accommodating 680ml and 450ml, respectively. Yet, it's worth mentioning that the iClean PRO did offer more capacity, accommodating 700ml and 550ml in the respective tanks.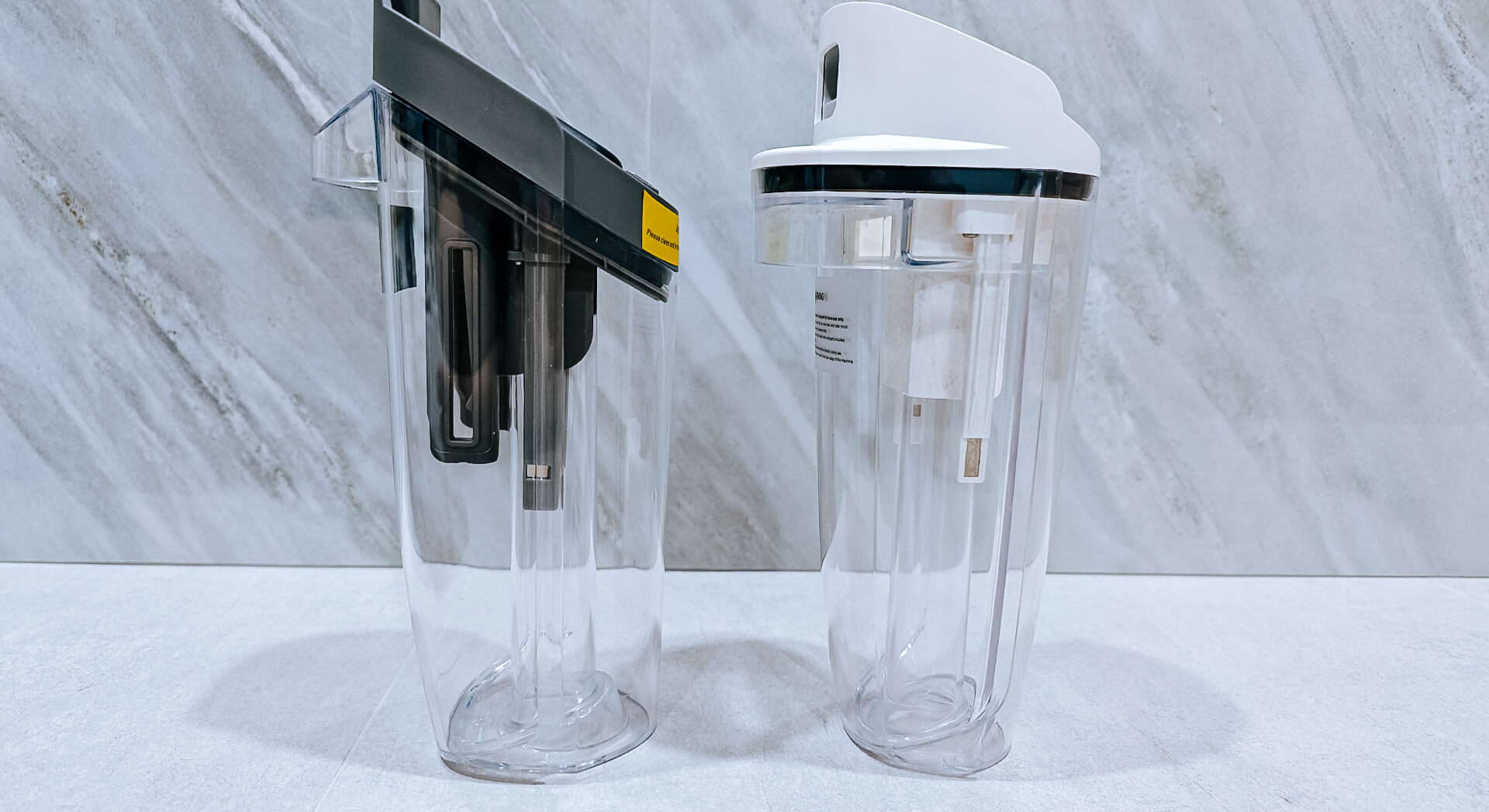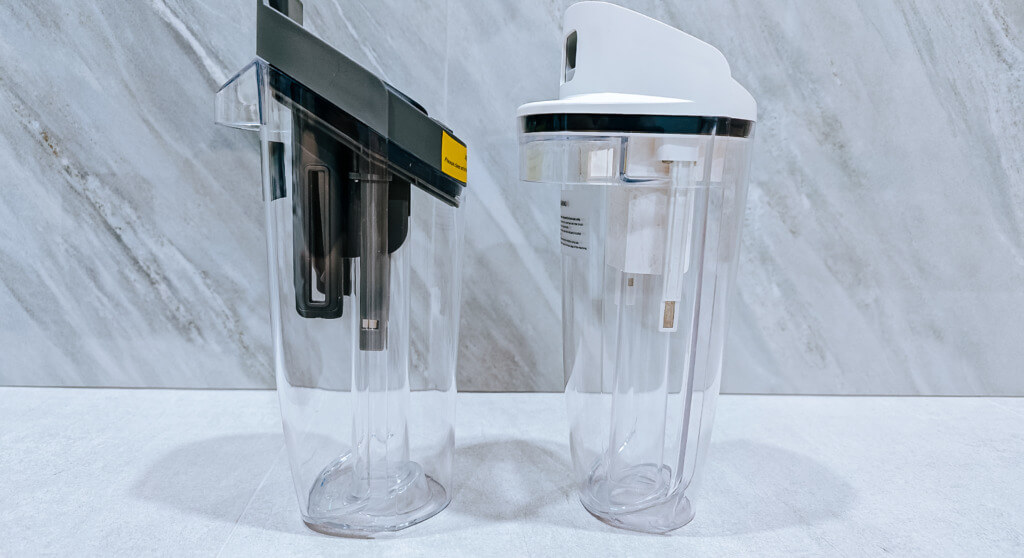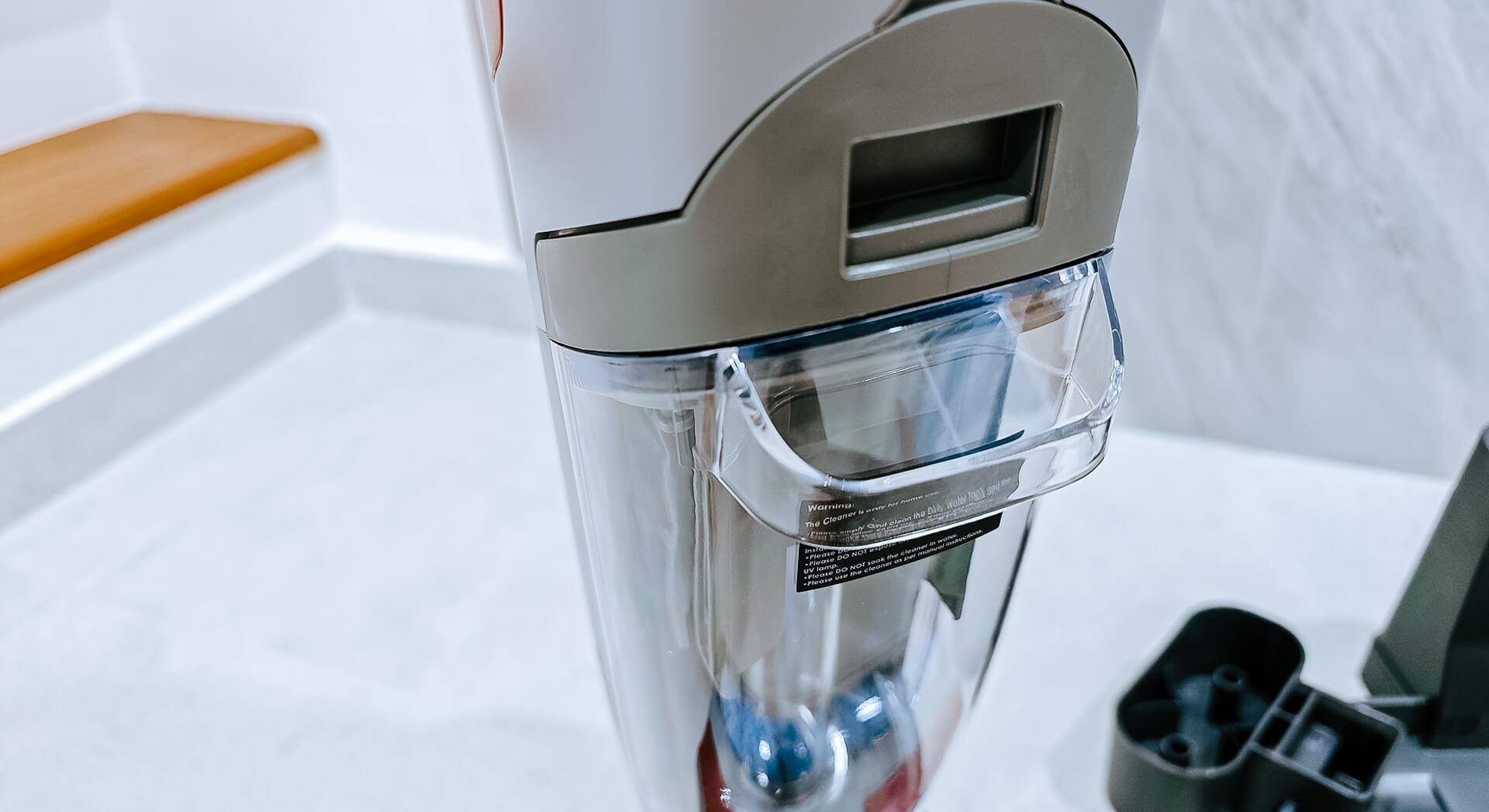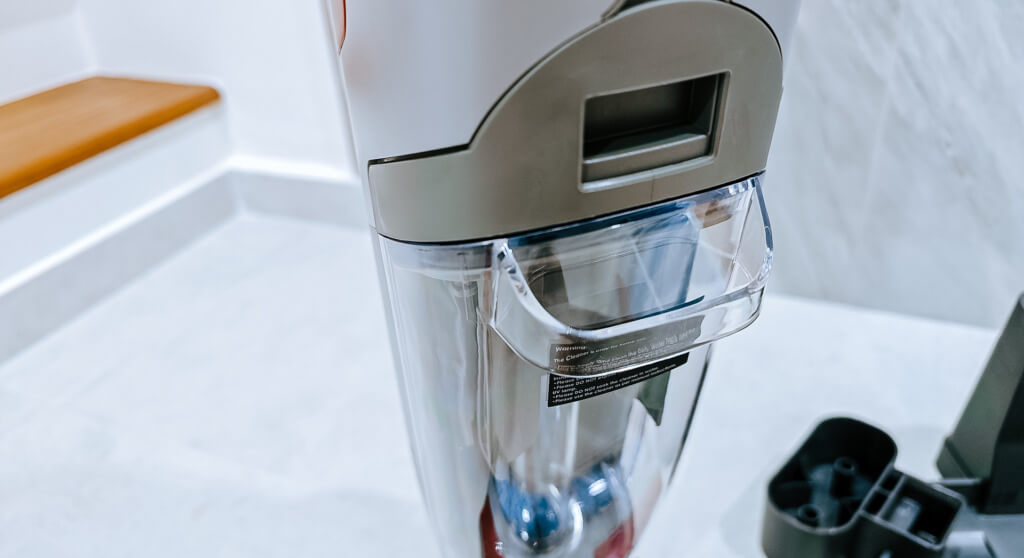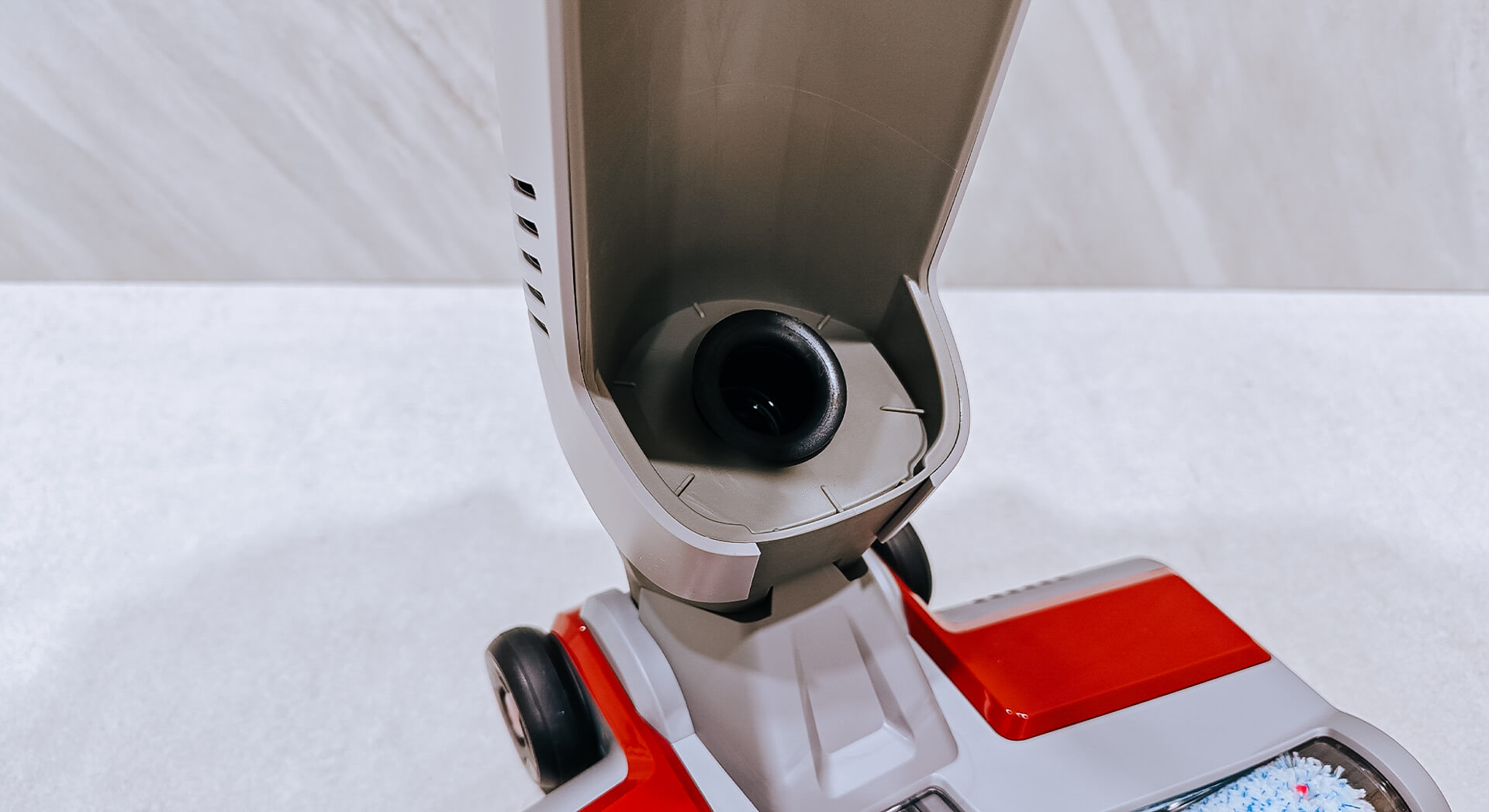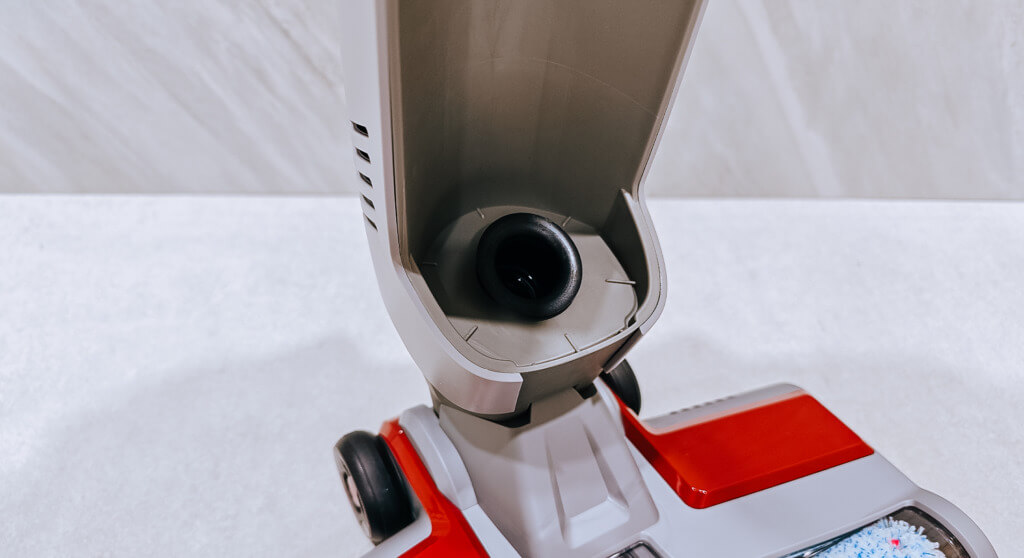 An undeniably significant improvement in the iClean 1.0 is the introduction of a detachable 4900mAh battery. The convenience of simply swapping out the battery when needed is a definite step up from the previous model, which featured a non-removable battery.
The roller brush is quite similar to the iClean PRO, just that it can only be accessed from the side of the base. In essence, while the iClean 1.0 might not match the aesthetic elegance of the iClean PRO, its design choices reflect a balance of practicality, functionality, and contemporary appeal.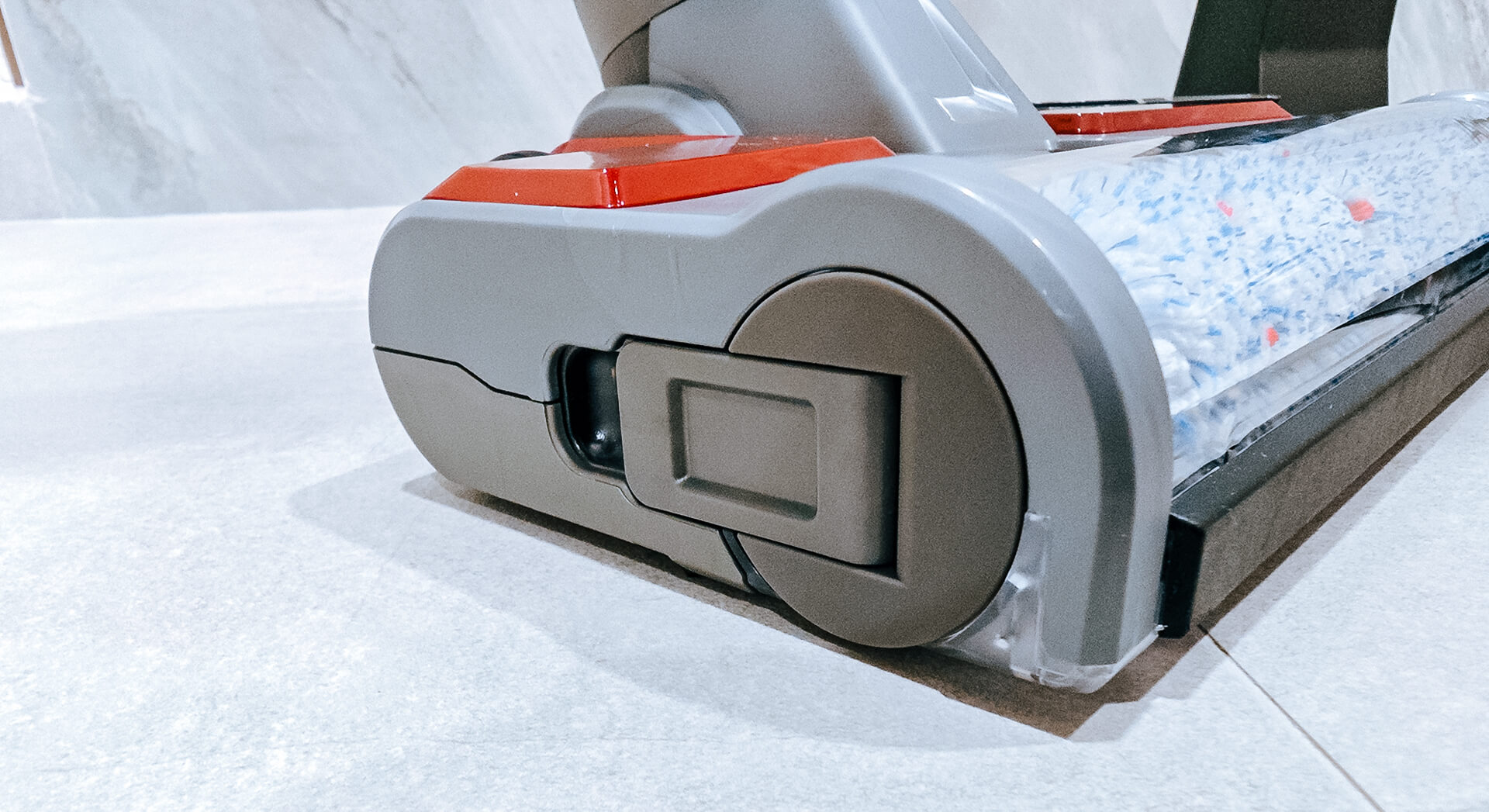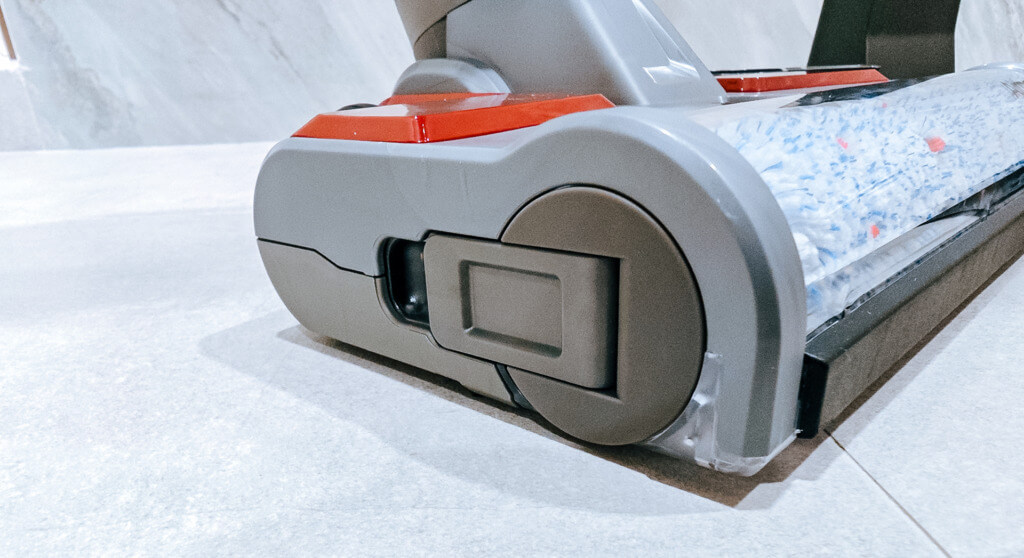 That said, one area where the iClean 1.0 diverges from modern trends is its docking station. With a design favouring functionality over aesthetics, it bears a slight nostalgia reminiscent of the early days of vacuum design. While this may differ from everyone's taste, it lends a certain retro charm to the device. However, it's worth noting that compared to the iClean PRO's docking station, it needs more stability, which may pose minor inconveniences during routine use.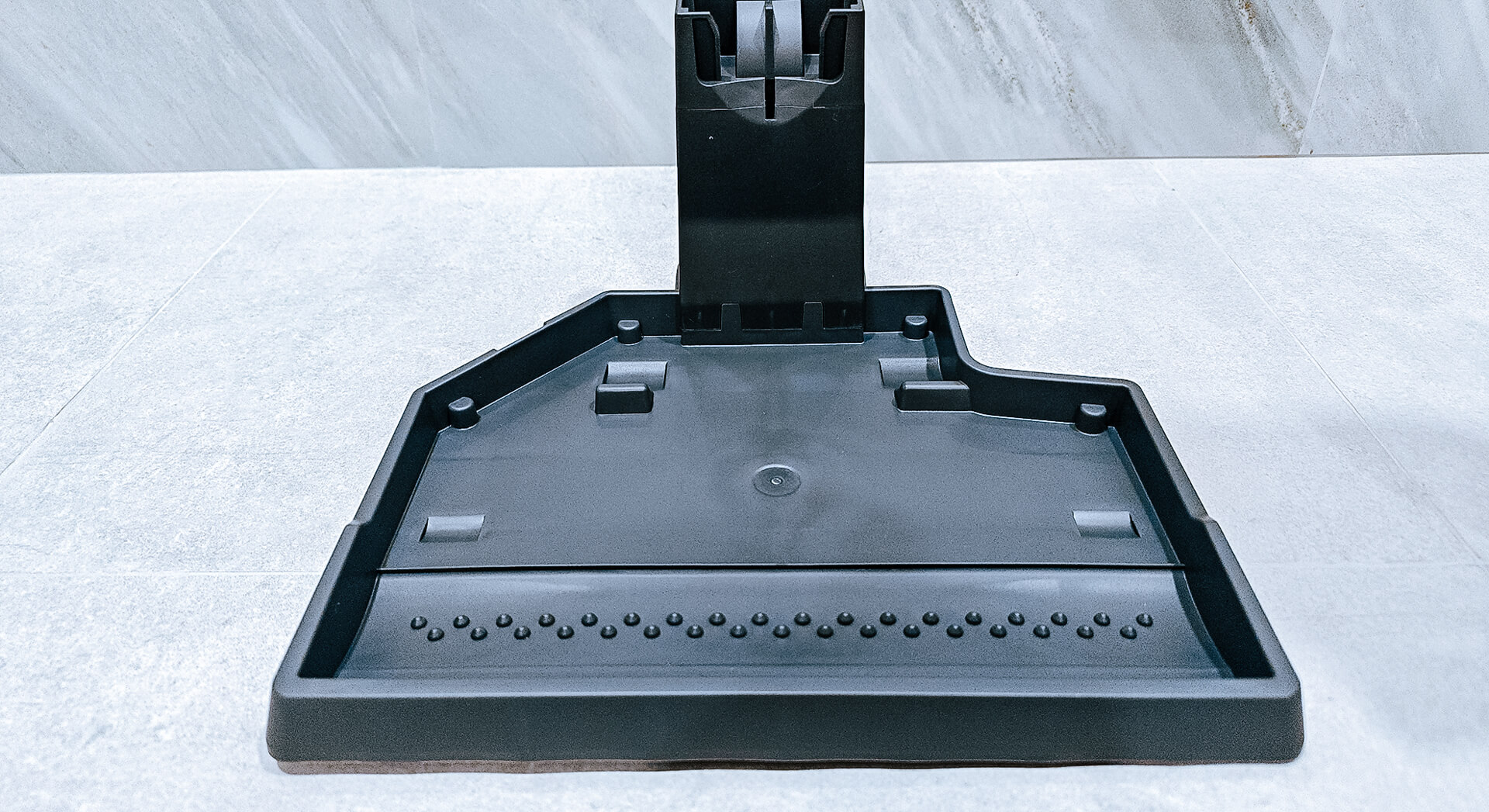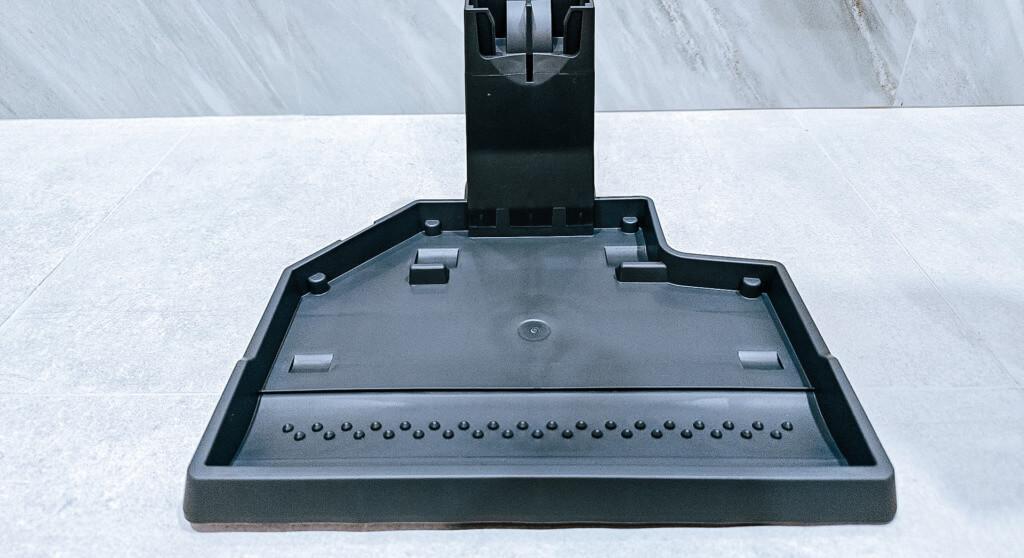 Solid performer with both wet and dry capabilities
Whilst the Airbot iClean 1.0 is a solid performer in domestic cleaning, it's worth approaching it with a balanced perspective. This reliable device certainly brings quite a bit to the table regarding its cleaning ability, but it's also important to keep expectations realistic.
The iClean 1.0 boasts a robust suction technology that works well with dry debris, efficiently capturing dust, hair, and tiny crumbs. When tested with flour sprinkled over a tiled floor, the device managed to clean the majority of the mess. However, it took a couple of passes to completely clear the area, indicating that while the vacuum function is effective, it might need patience with heavier messes.
When it comes to wet cleaning, the iClean 1.0 steps up to the challenge and shows its strength, powered by a dual motor with a speed of 28,000 RPM. Switching from vacuum to mop mode is fairly straightforward, using the button on the handle to spray extra water on tougher stains; it tackles liquid spills well enough. In our tests, when wine is spilt on a hardwood floor, the iClean 1.0's mopping feature helps reduce the stain, although it might not eliminate it with one pass. A second or third go might be necessary for more stubborn stains, but it does the job in the end.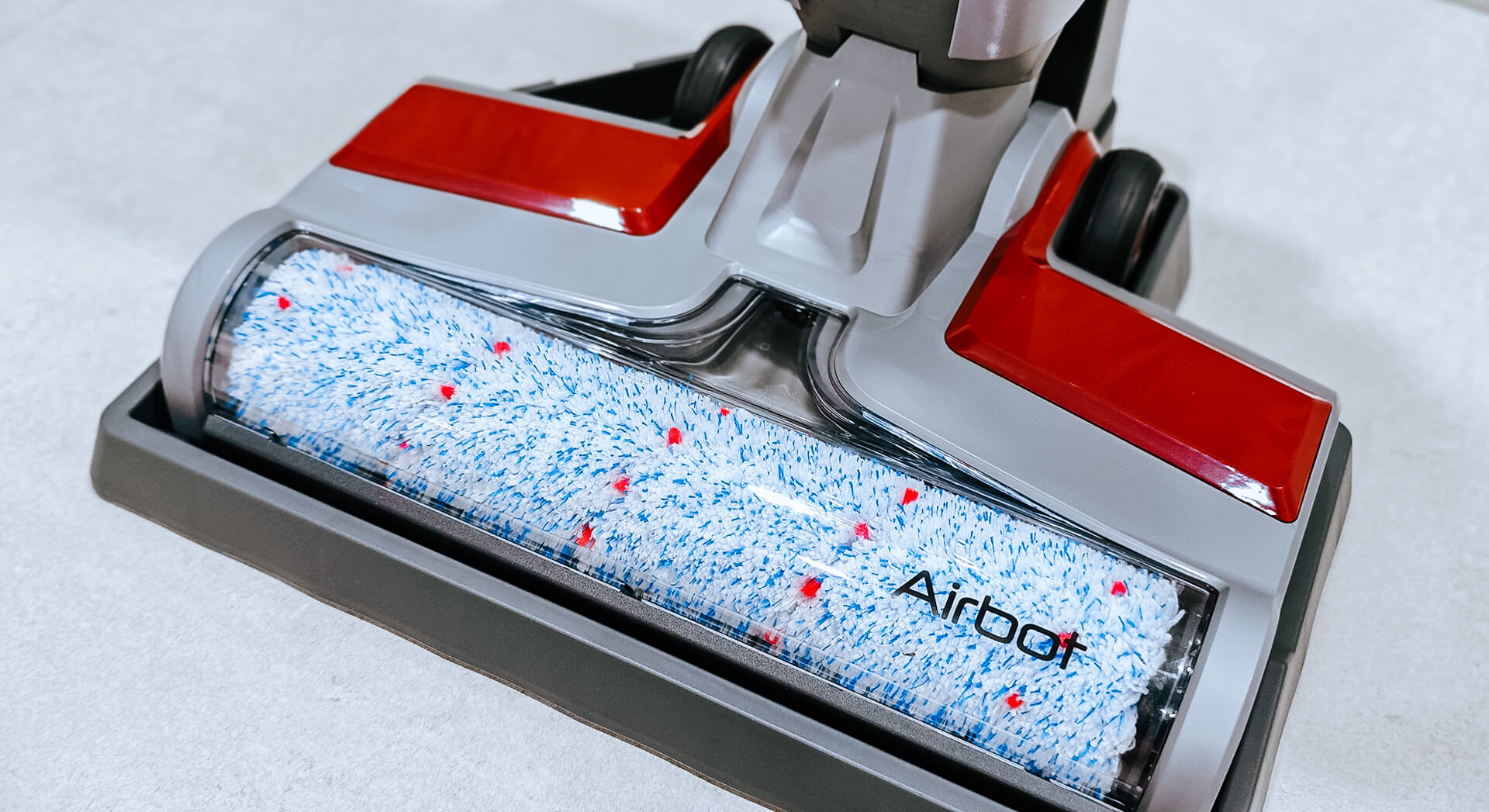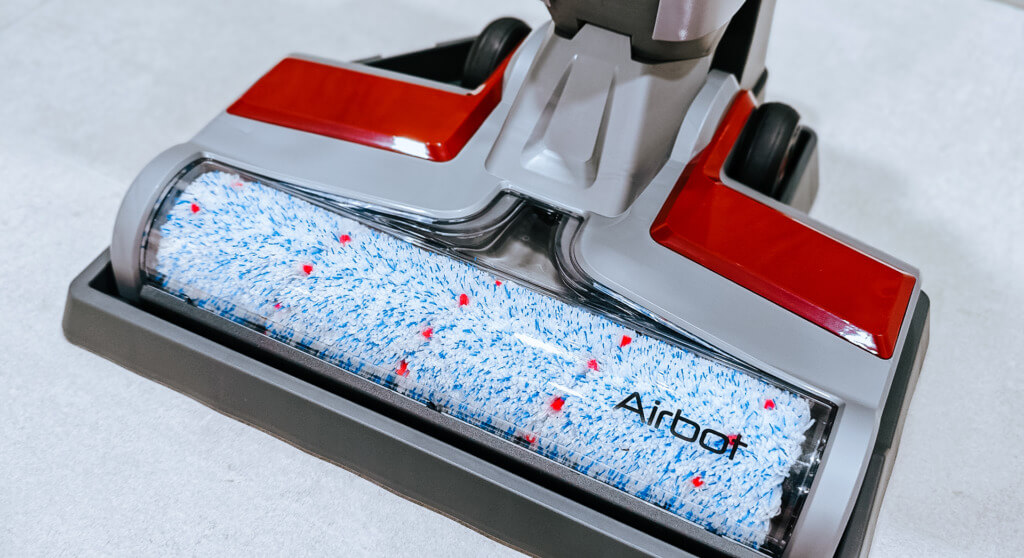 The iClean 1.0 also shows a fair degree of adaptability when working with different floor types. Hardwood, tile, or carpet clean all these surfaces reasonably well. The performance on the carpet could have been more efficient than hard surfaces, but it still managed to pick up the majority of the debris.
In a mixed terrain test with varied challenges for each floor type – dust on hardwood, sticky spills on tiles, and crumbs on the carpet – the iClean 1.0 showed satisfactory results. It managed to clean each type, although, in some cases, it needed a bit of persistence.
Overall, the Airbot iClean 1.0 is a reliable cleaning device capable of handling dry and wet cleaning. It might not be the most powerful cleaner on the market, but it balances performance, versatility, and ease of use. The cleaning results are satisfactory for routine domestic cleaning, making it a decent choice for most households.
Commanding the iClean 1.0 with ease
The Airbot iClean 1.0 might have impressive features, but it doesn't compromise ease of use. With its user-friendly interface, the operation of the device is refreshingly straightforward. All the controls are at your fingertips, allowing you to easily adjust the device's settings according to your cleaning needs.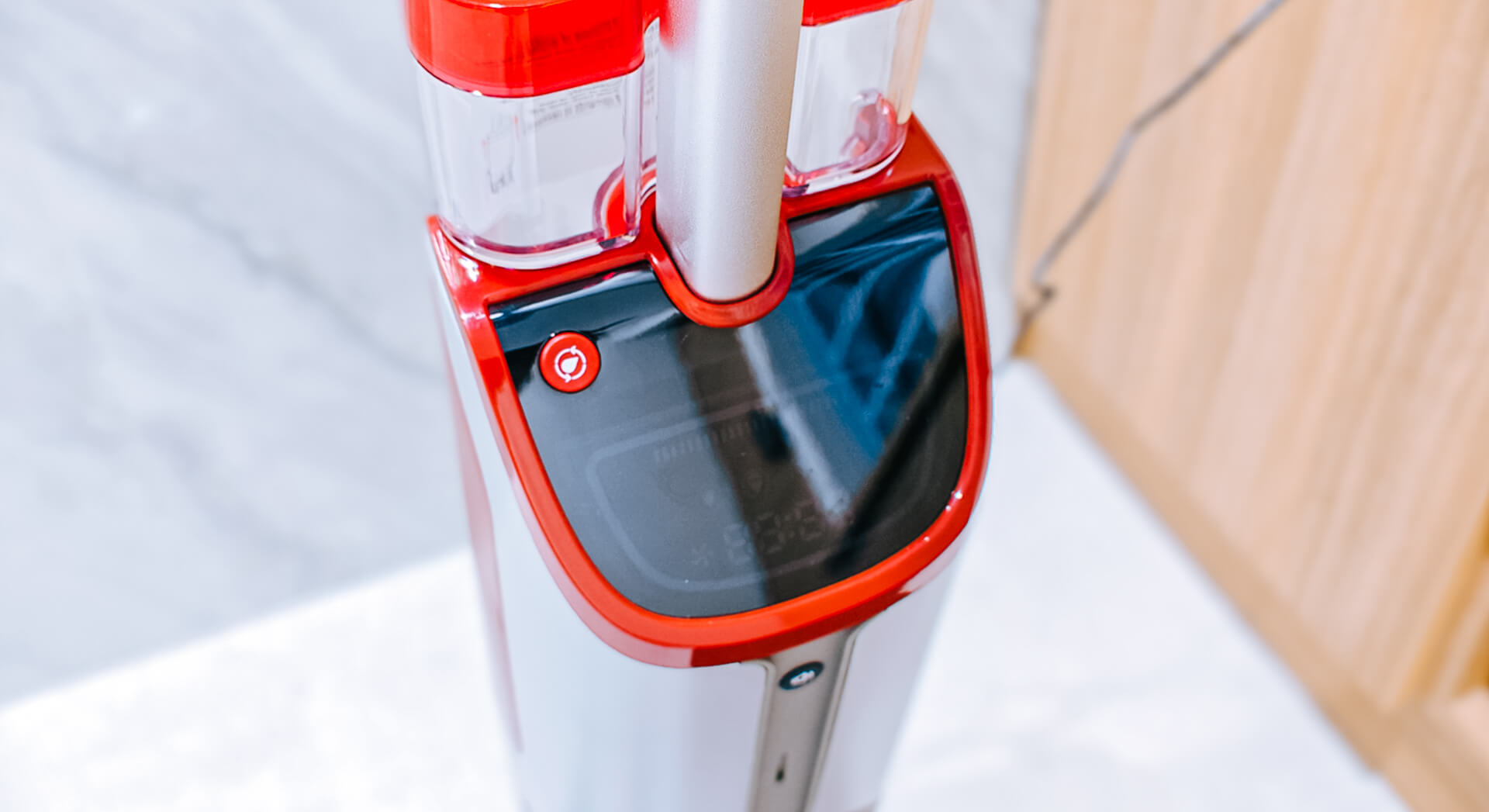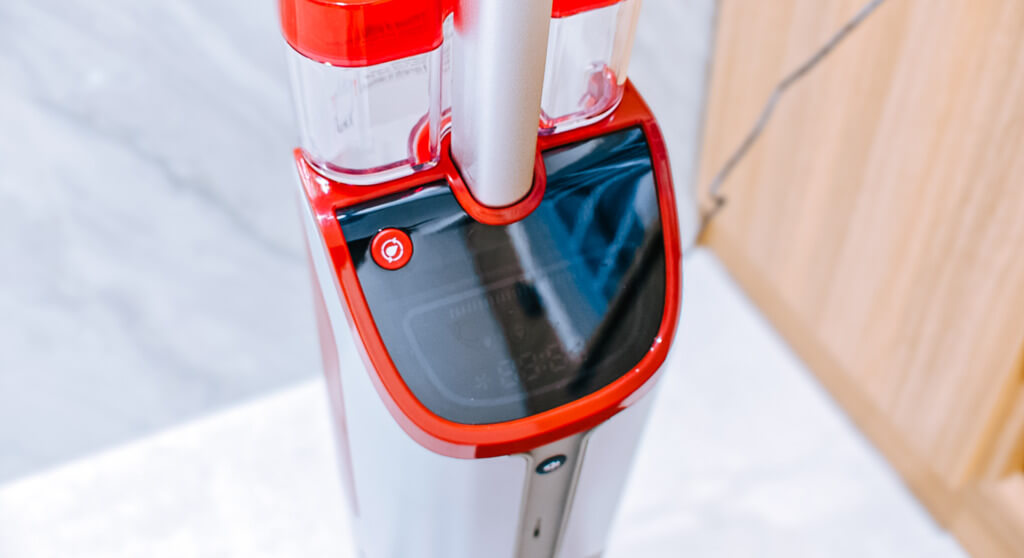 One handy feature is the mode selection button on the handle. A simple press can effortlessly toggle between the ECO and MAX modes. This allows you to adapt the cleaning power to suit the degree of dirtiness, ensuring efficient cleaning while conserving battery life when necessary.
Not only are the controls intuitively positioned for comfort and convenience, but they are also clearly marked with self-explanatory icons. This thoughtful design element allows you to get familiar with the device's controls in no time, making the learning curve practically non-existent.
One of the standout features of the Airbot iClean 1.0 is its sleek OLED display. It is a handy information centre, constantly updating you about the device's status. It provides critical information, such as the remaining battery life and the current cleaning mode, at a glance. This ensures you're always in the know about the device's operation, allowing you to plan your cleaning sessions effectively.
Low maintenance does not mean no maintenance
The Airbot iClean 1.0 is engineered for user convenience, making it a low-maintenance device that doesn't compromise performance. A key feature that stands out is the self-cleaning function, which ensures the roller brush stays in prime condition, reducing the frequency and effort of manual cleaning. However, giving the roller brush a good clean after each use is still recommended to ensure optimal performance.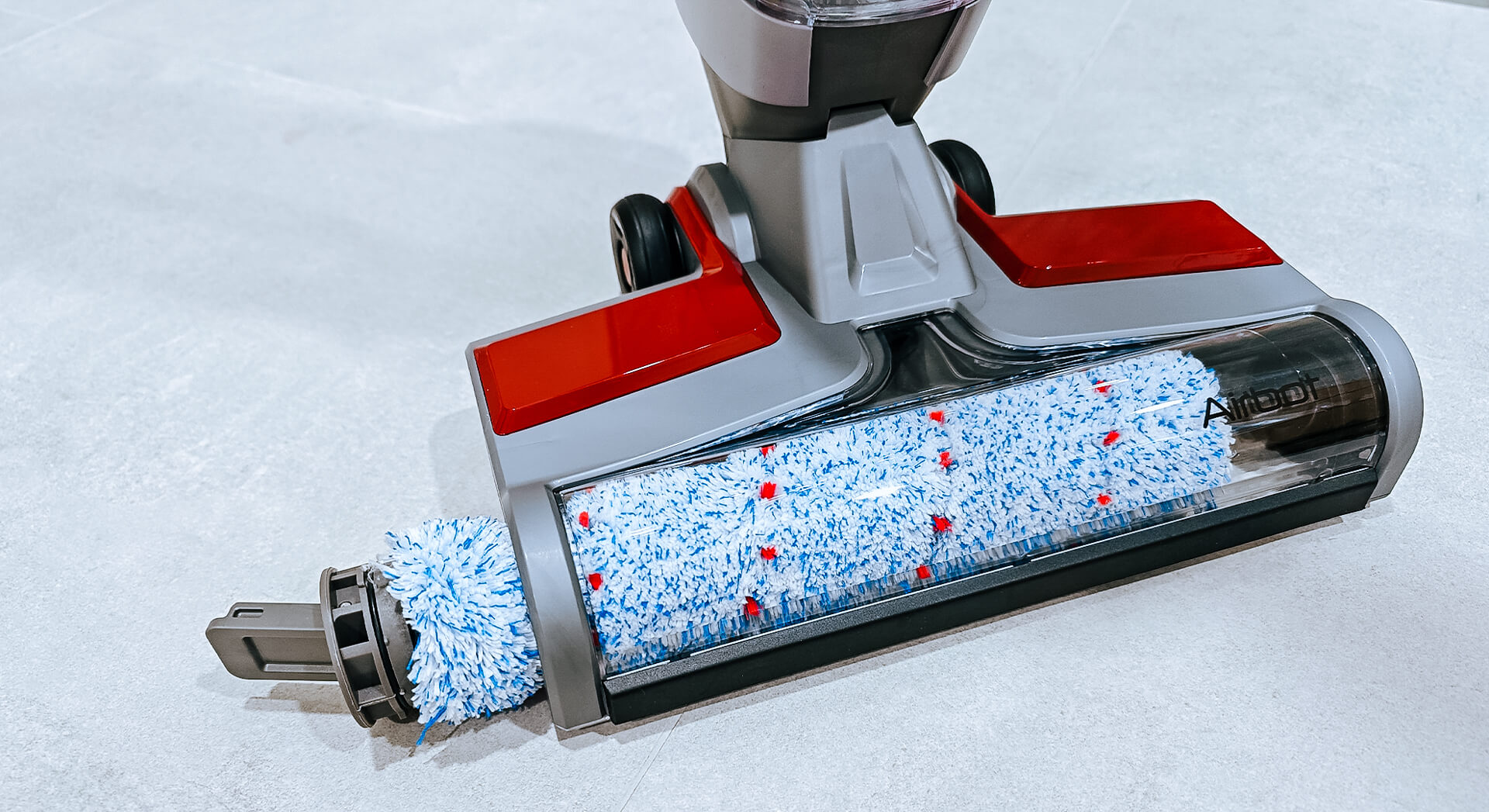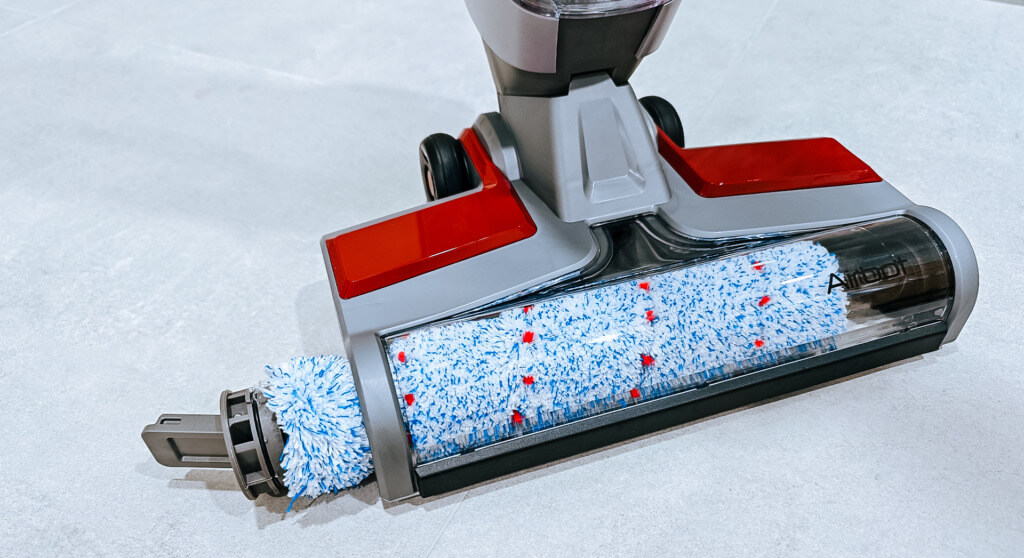 Access to the roller brush is through the side of the device, making removal a relatively straightforward process. Although this design decision streamlines the maintenance process, some users might find the complete cover removal feature of the previous iClean PRO model more convenient for in-depth cleaning.
Adding to its easy-maintenance features is the detachable 4900mAh battery, allowing easy replacement when necessary. This excellent addition can extend the device's lifespan and maintain its performance over time.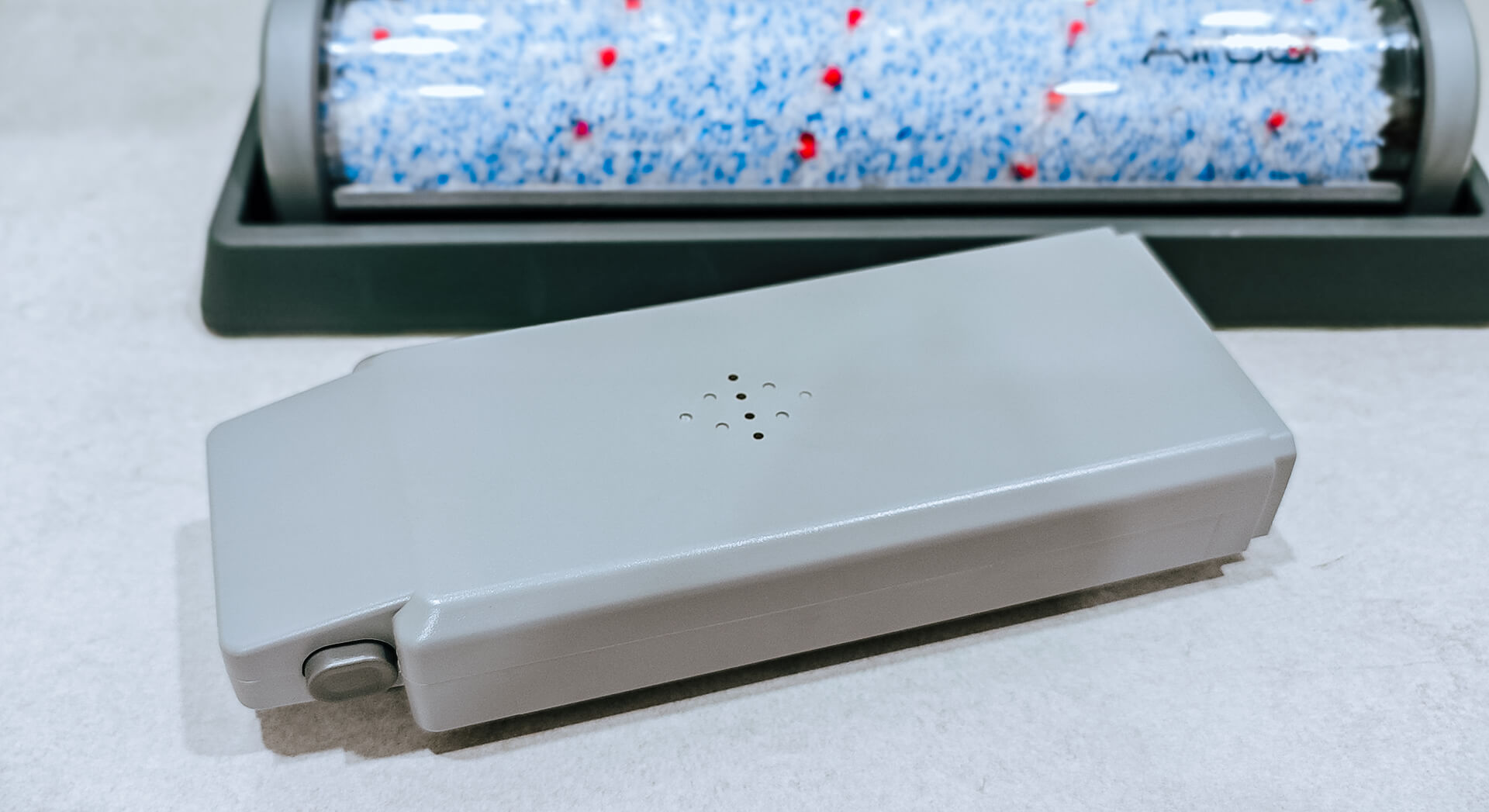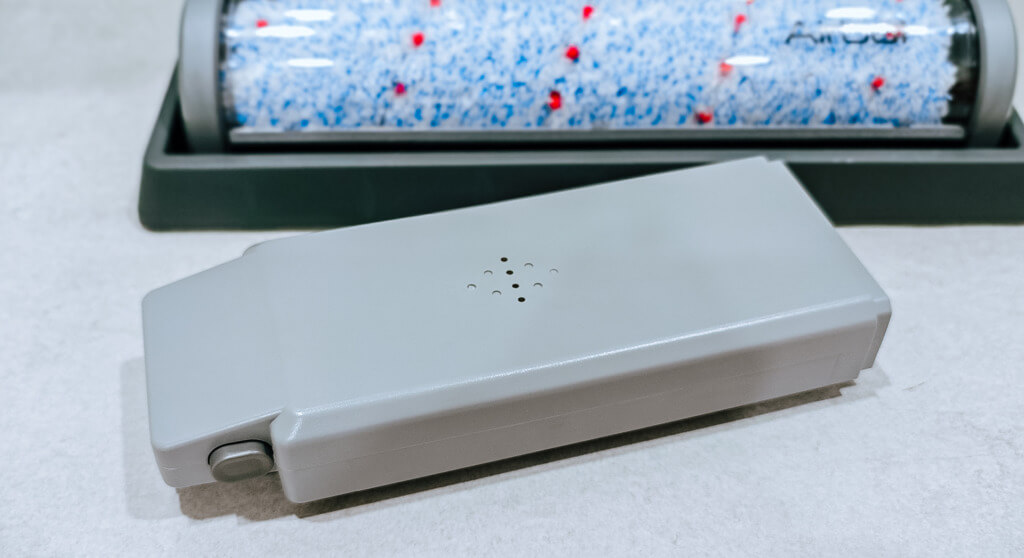 The iClean 1.0 comes with a docking station for storage and charging. While the dock is functional and serves its purpose, it underlines the iClean 1.0's focus on functionality and user convenience.
The verdict: Airbot iClean 1.0
The Airbot iClean 1.0, while not a high-end model like its predecessor, the iClean PRO, embodies practicality and convenience. Ideal for those taking their first step into the world of wet and dry vacuums, it provides reliable performance, user-friendly controls, and easy maintenance. Although it may need to catch up in certain areas, such as its design, docking station stability, and roller brush access, its affordable price point and functional design make it a worthy consideration for budget-conscious consumers or newcomers to this technology. For this, some may prefer the features and looks of the higher-end model, Airbot iClean MAX.
The Airbot iClean 1.0 is an accessible gateway to efficient cleaning, blending affordability with competent performance. It offers a worthwhile starting point for those hesitant to make a significant investment in a wet and dry vacuum, demonstrating that efficiency and value can go hand in hand in the realm of home cleaning solutions.