Content marketers understand the power of images that are put in the right place on your site or blog. The perfect image can complement the text, make it more understandable for users, and just make everything look better. And it is known that humans process images faster than text. So, using a picture grabs the attention and makes the content better.
Many companies have design teams that can produce a lot of creatives. It can be illustrations for the site, images for the blog, tables, or anything else you need. This way, you will make sure the images you use are unique and correspond to your brand image. But what if you don't have a design army backing you up? Then using stock images is the perfect solution. It might be a bit more work to find the one that fits, and it might not be an image that you know only you will be using, but it is still a good option that many digital marketers are using.
There are millions of free and paid stock images you can find on the internet. When it comes to stock images is always better to do a bit of digging. If you just take the first one you like, maybe it can happen that many other creators are using the same just because it is one of the first results. So, it is better to arm yourself with a bit of patience and check a couple of sites before choosing an image. We will share with you ten stock image websites you need to know about in 2022. Make sure to bookmark them.
Top 10 stock image websites
Taking your content to the next level is not only about wording. You need to have your facts straight, have a good story, and tell it engagingly. But no one likes just huge blocks of texts. This is why adding some images to your site or blog is more than necessary. To find great ones, you can check any of the following 10 sites.
1. Vecteezy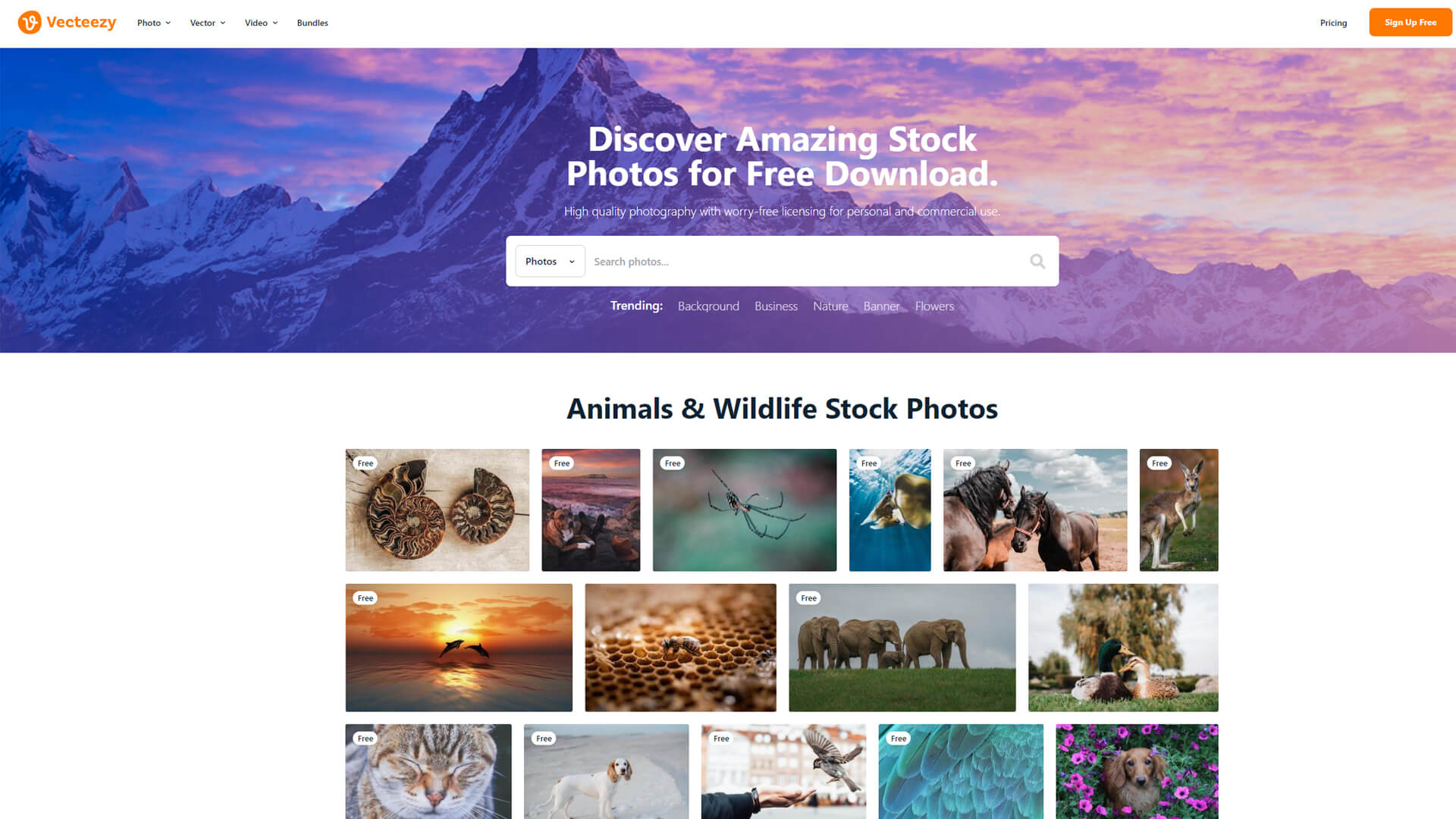 Vecteezy is a stock image site with an extensive library where you can find images for any purpose. The search engine is one of the best ones when it comes to similar sites. You can look not only for a specific keyword, but you can filter the images based on color, style, how many people and of what age are on the picture, orientation, and much more.
Something else that is very cool about Vecteezy is that they don't take any risks with causing liability issues for their users. The site provides signed models and property releases if they are needed. This can give you peace of mind when using their images. The content team of Vecteezy is taking care of filtering the photos that are being submitted. So, you can be sure that you will find only the best quality images there.
2. Unsplash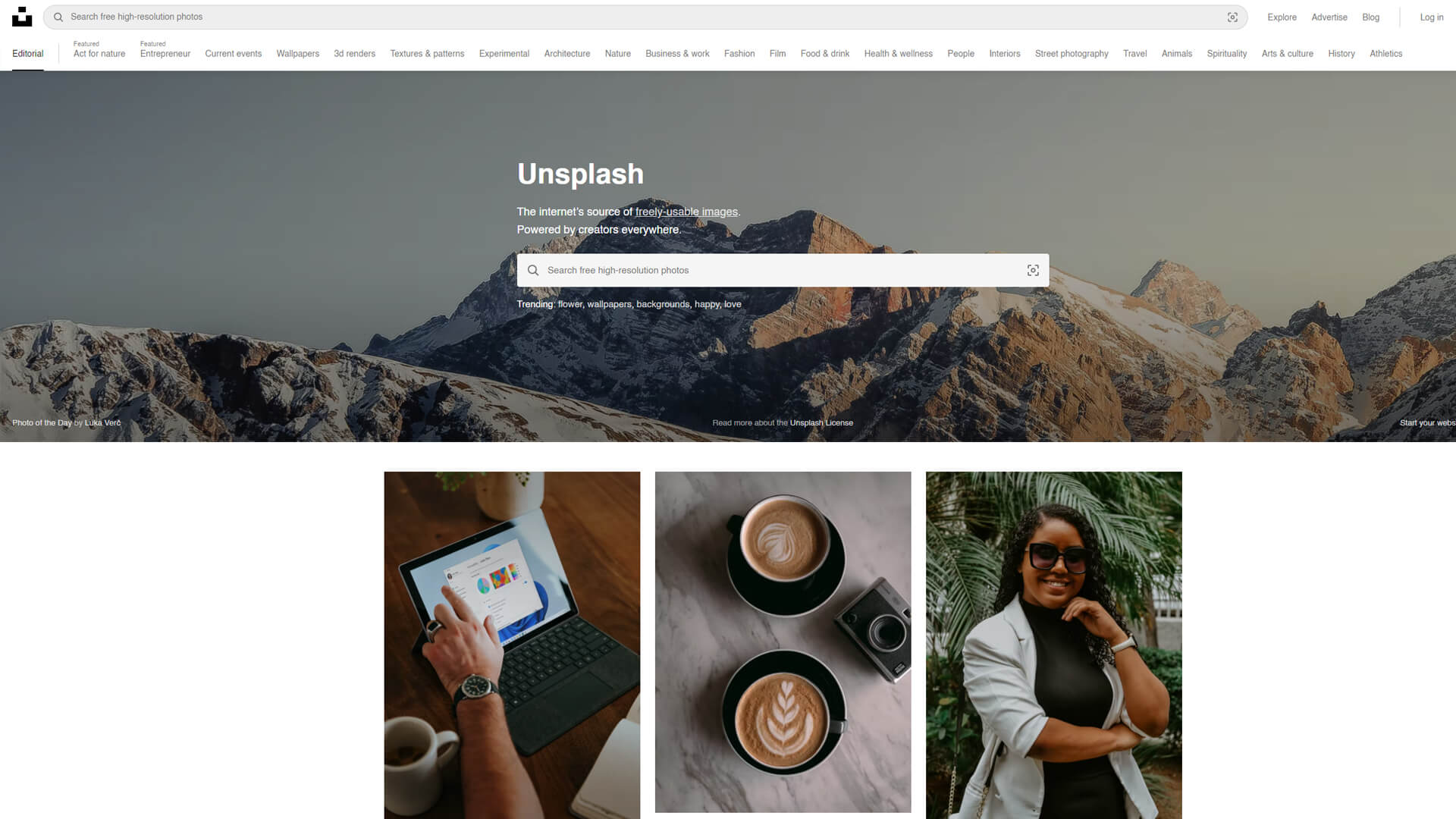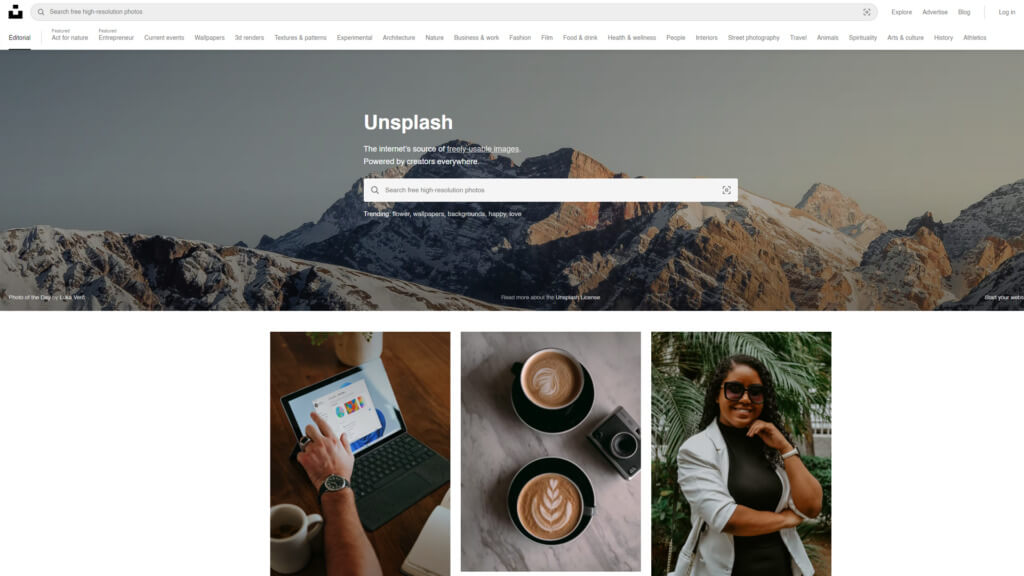 Unsplash is a site with over 350,000 free stock images you can use. More than 50,000 contributors are regularly uploading images there. It might not seem like a lot, but the diversity is still impressive, and there is undoubtedly an image for any topic you need. And what you can be sure of is that you are getting high-quality pictures.
The Unsplash team carefully checks each submitted image to make sure that their requirements are respected. Also, they are making sure to showcase the best content on their homepage, so you might even like your next image from there without the need for extensive research.
3. Shutterstock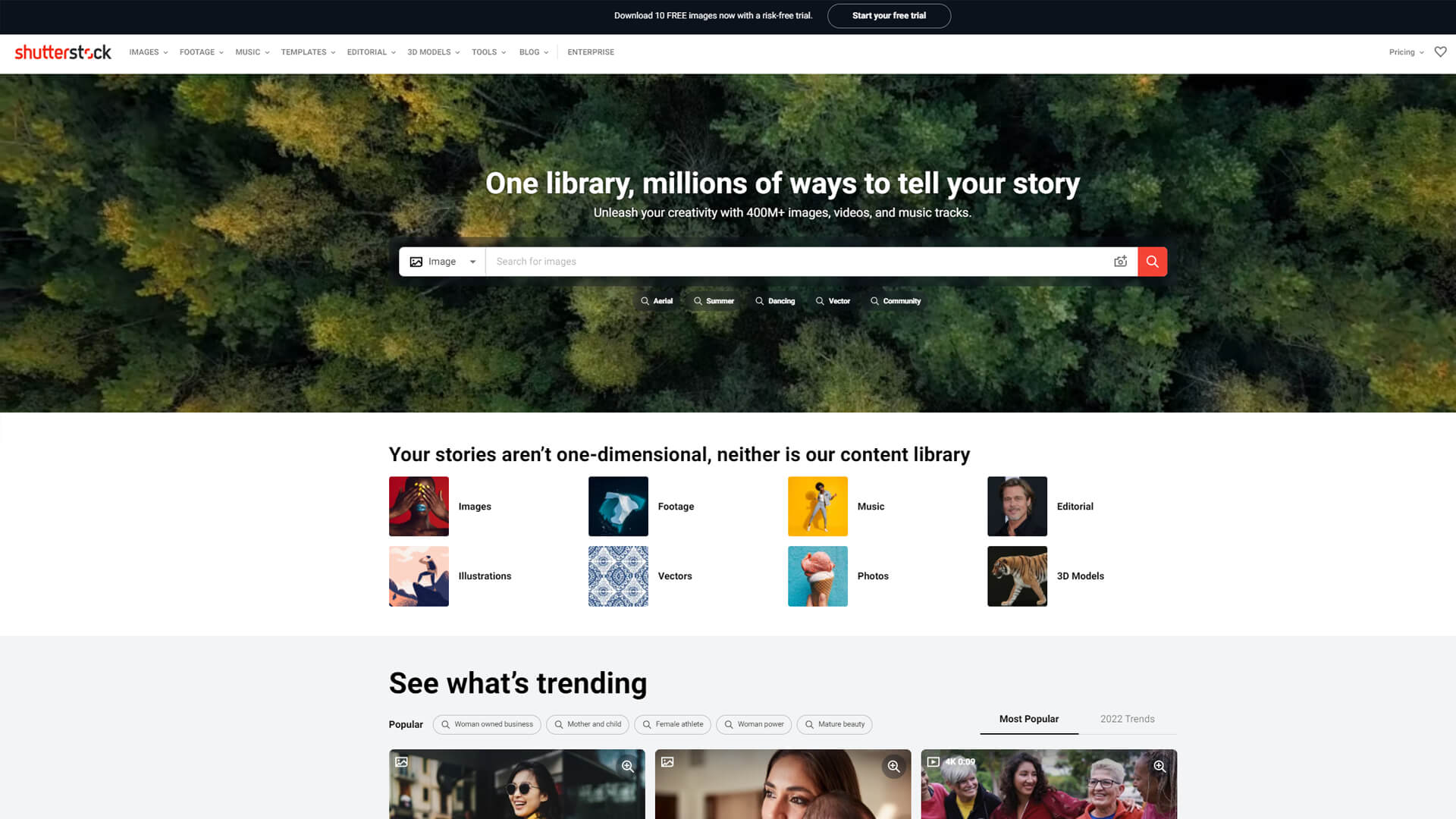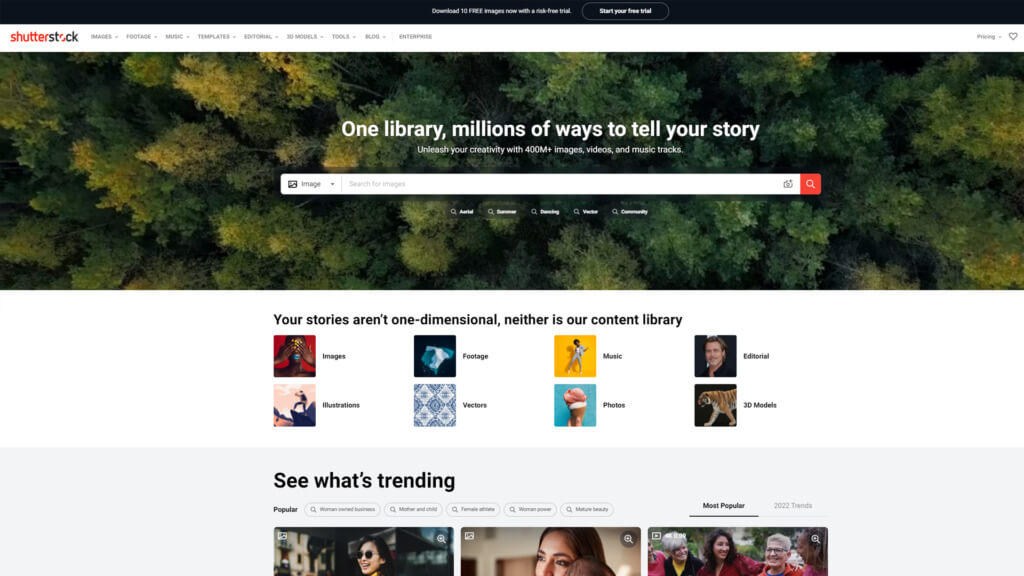 Shutterstock is one of the most popular stock image sites with over 370,000 million images at your disposal. The tricky part here is that it is a paid one. They offer different packages depending on your needs. You can get a monthly subscription that is only for images starting from €29 per month for 10 images. Or you can choose one of the more flexible plans like the FLEX 25, which gives you the possibility to download up to 25 images, or 6 music tracks, or 3 video clips, or a mix of all for €49 per month.
Shutterstock is a place where you can find any image you need but also music, videos, vector images, and more. You can also create your own collections if you regularly need content around some specific topics. Shutterstock can be easily accessed through Adobe and PowerPoint, making it a very popular choice for creators.
4. Pixabay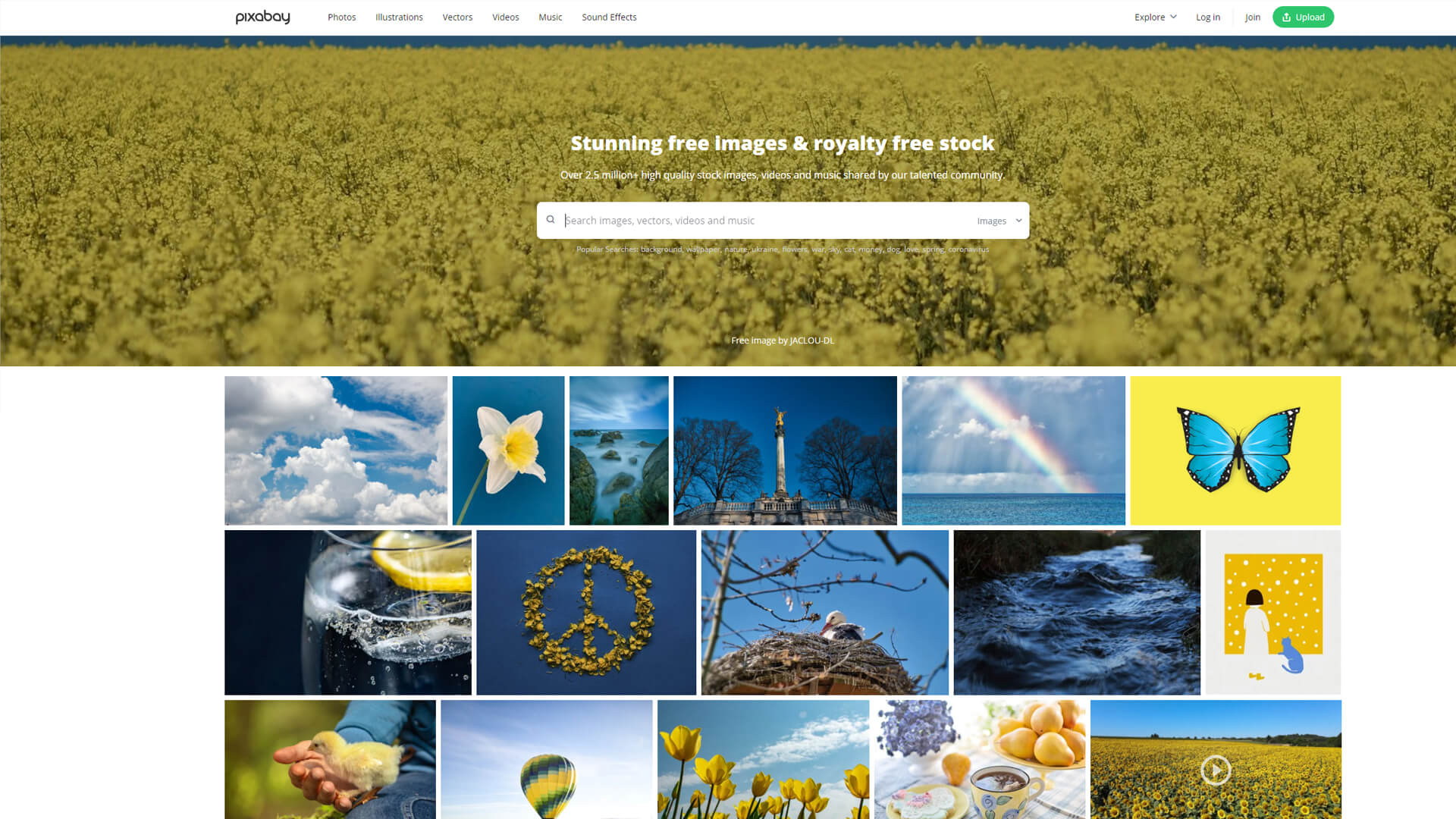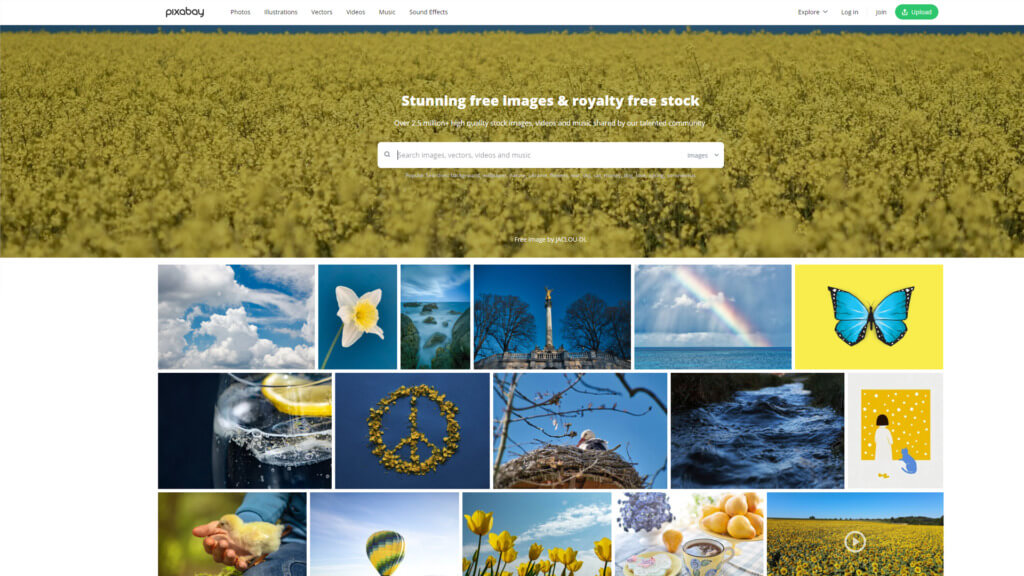 Pixabay is another site with a massive database with only high-quality images. However, the content focuses more on marketers who need images for their blogs. You can find many free vectors and illustrations as well. Copyrights are something you shouldn't worry about when using Pixabay. The site is very easy to use, and you will definitely find anything you need there.
5. Foodiesfeed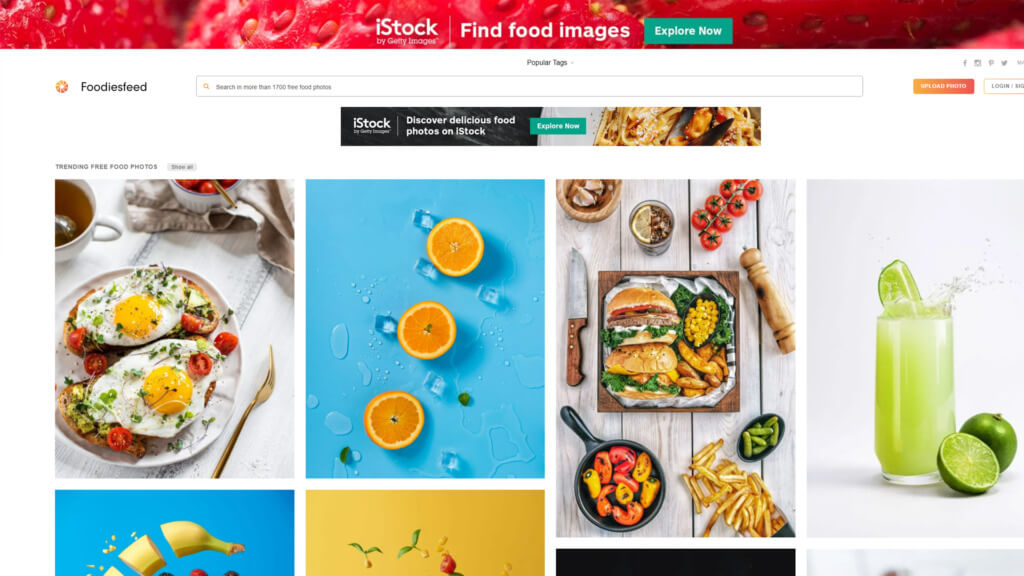 Foodiesfeed, as the name suggests, is a site for free stock images related to food. If you are a food blogger, you will probably take your photos yourself, but it is never a bad idea to use some images from professionals. There are many pictures that you can filter based on keywords. The only risk with using Foodiesfeed is getting hungry while browsing.
6. Pexels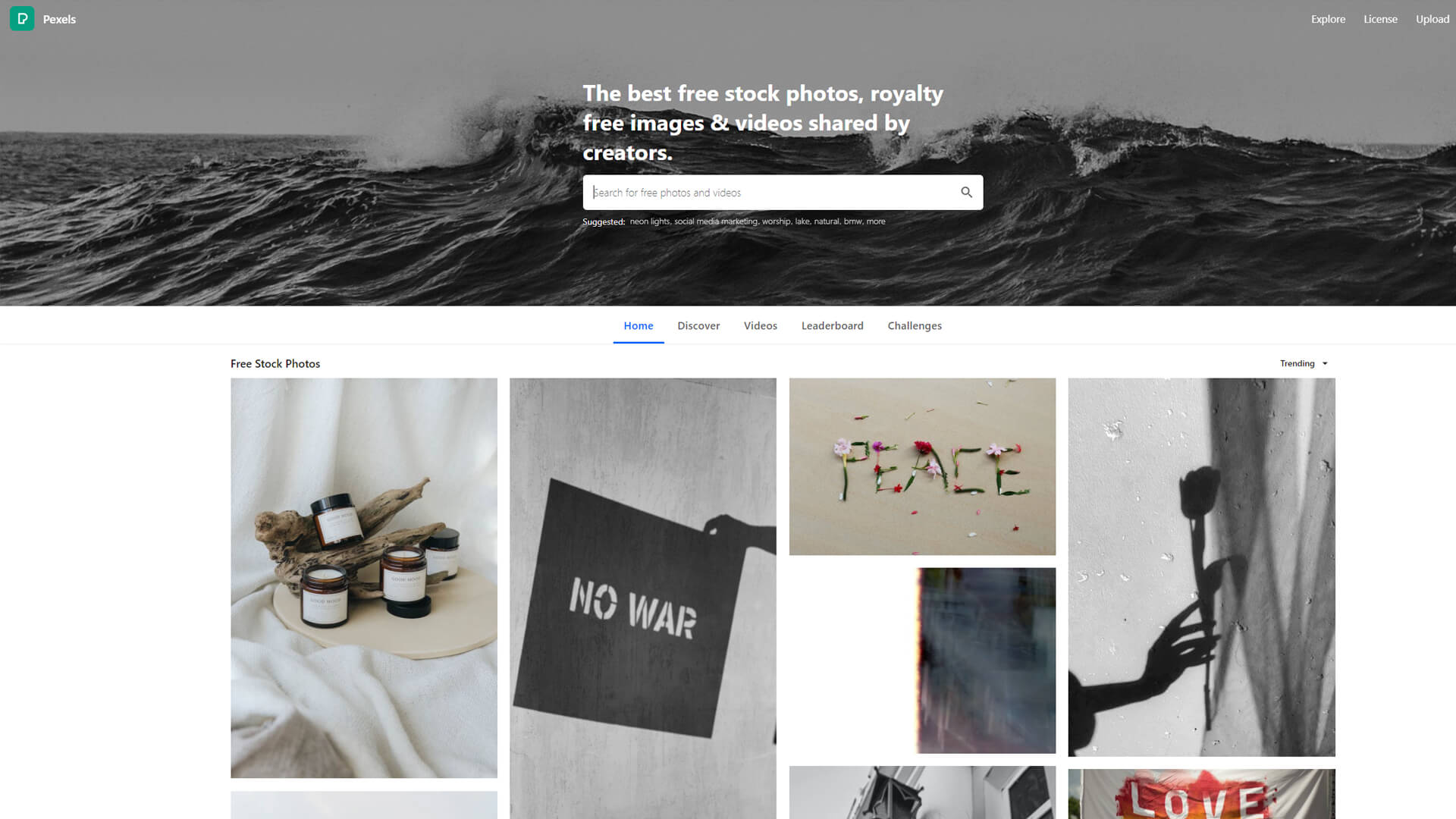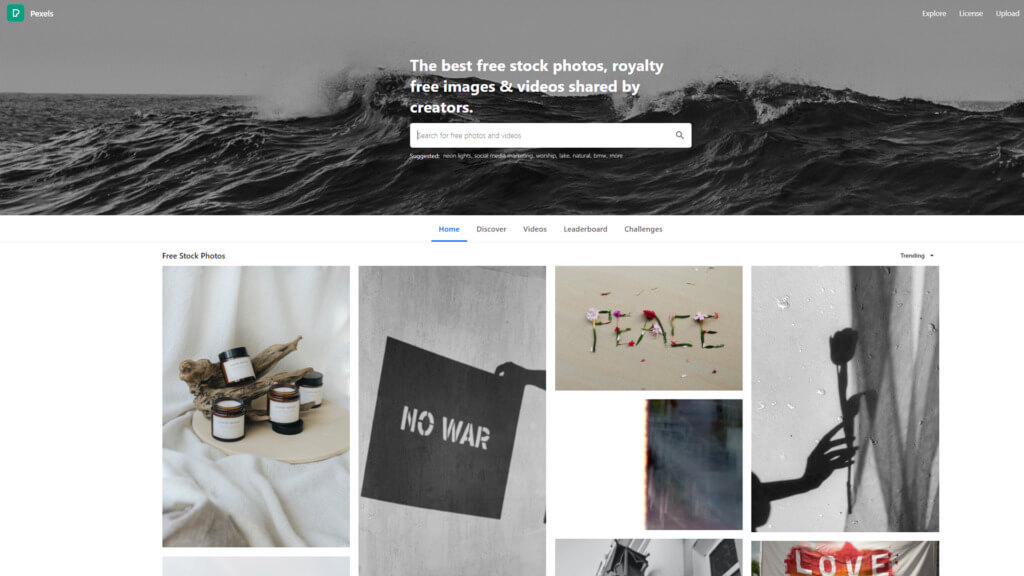 Pexels is also a free site with so many images you can choose from. It is again trendy for bloggers because there is a variety of pictures that can be used for any purpose. The quality is very high, thanks to the efforts of the Pexels teams. Images are tagged and put in different categories, making the search even more straightforward.
The Pexels' license is pretty cool because it allows you to use your own creativity. You don't have to give credits to the creators or to the site itself and the possibility to modify images is a significant advantage.
7. iStock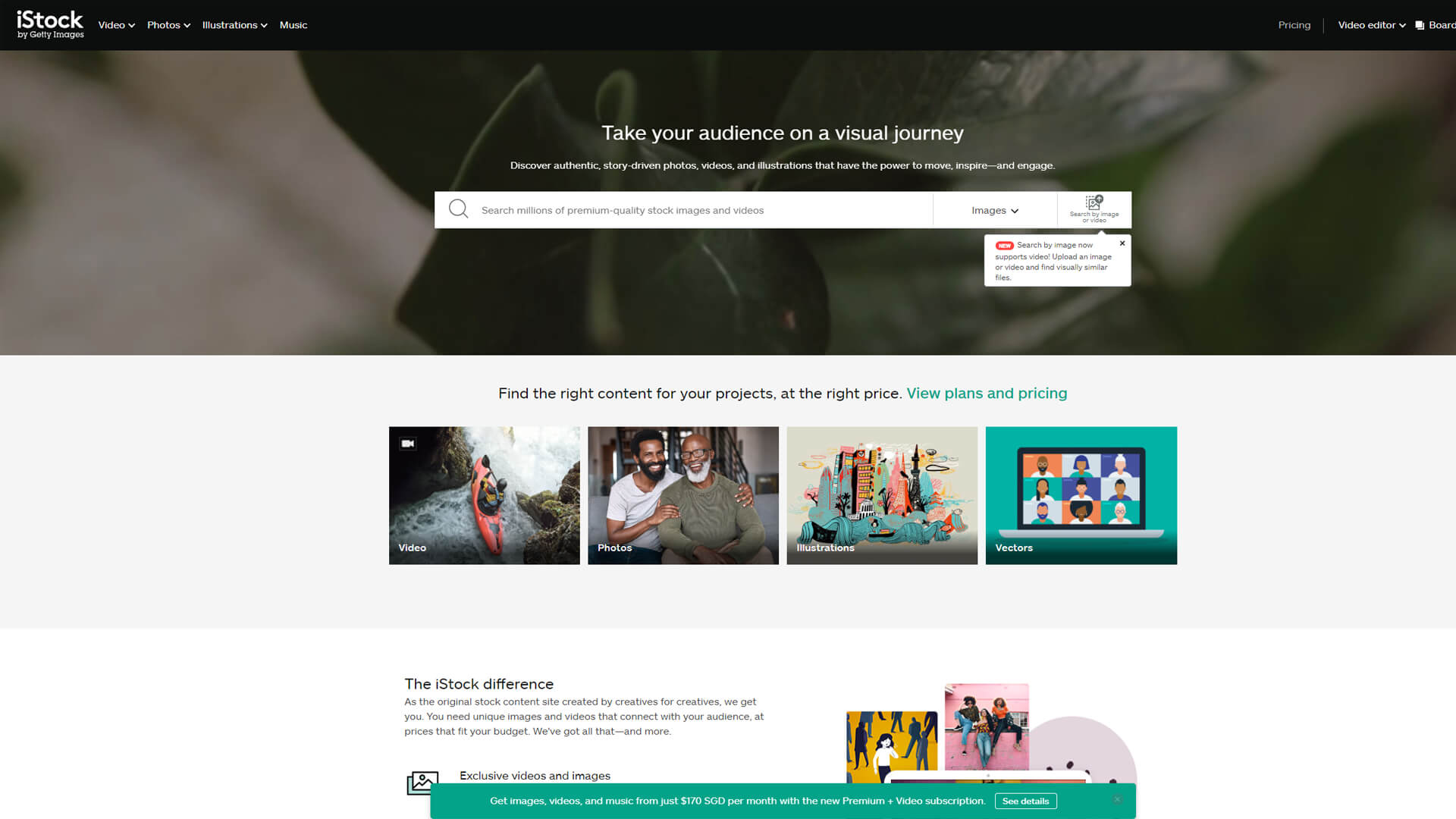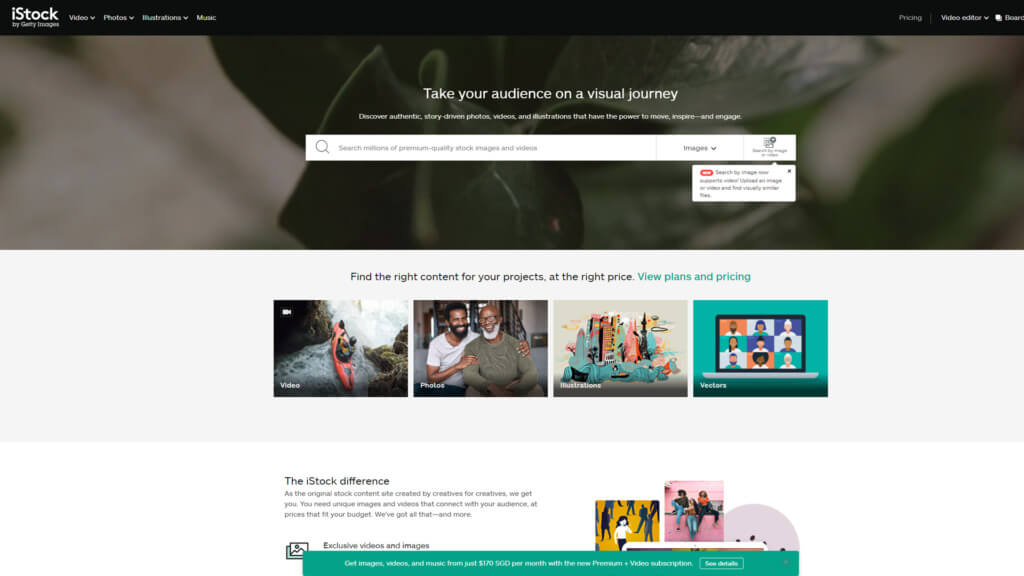 iStock is another excellent option if you are ready to pay a bit for your stock images. There is a wide variety of unique images. It is a great place for designers to get some creatives they can use and adapt to their needs. For its clients, iStock also offers weekly freebies as a compliment.
8. Depositphotos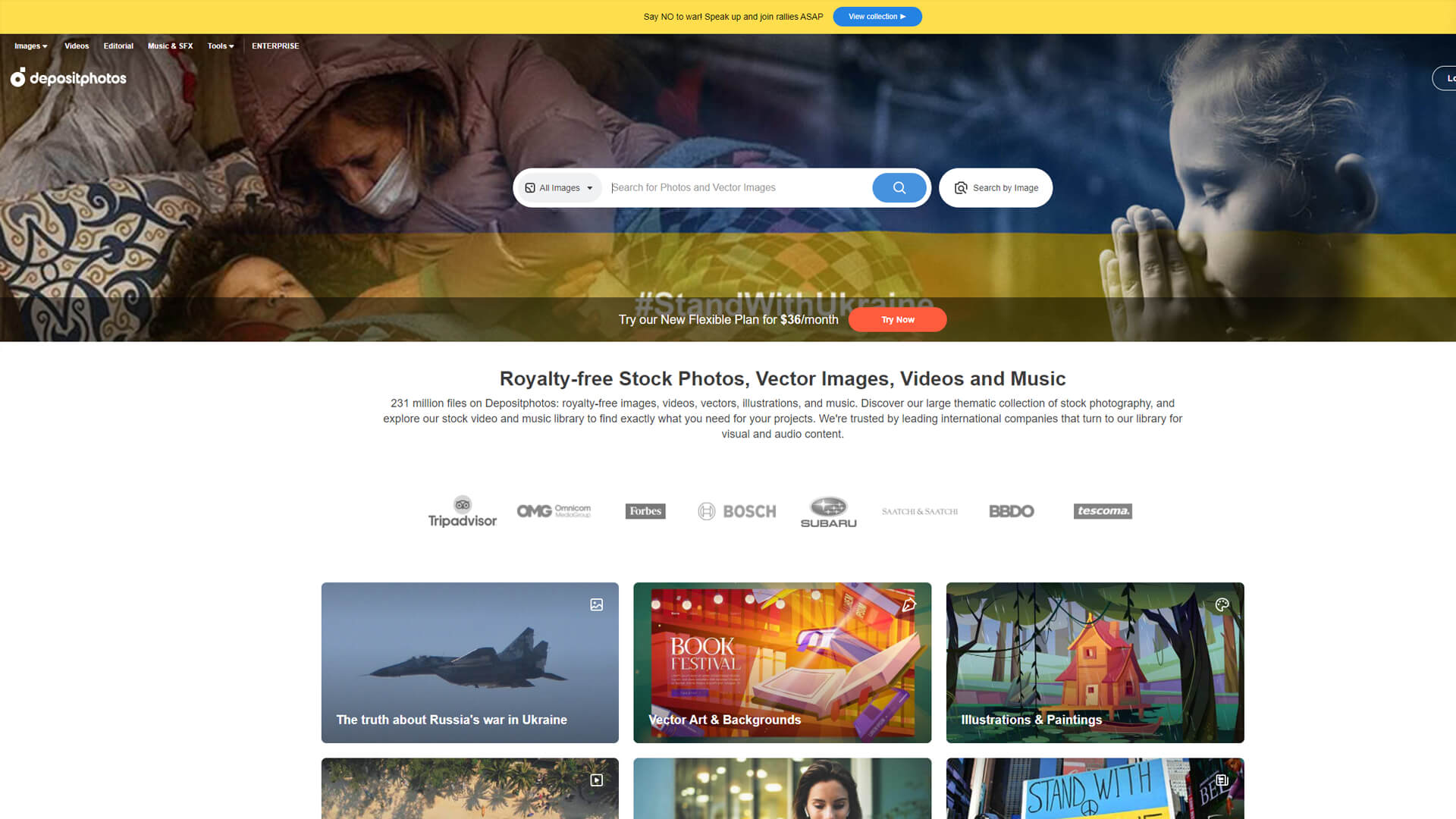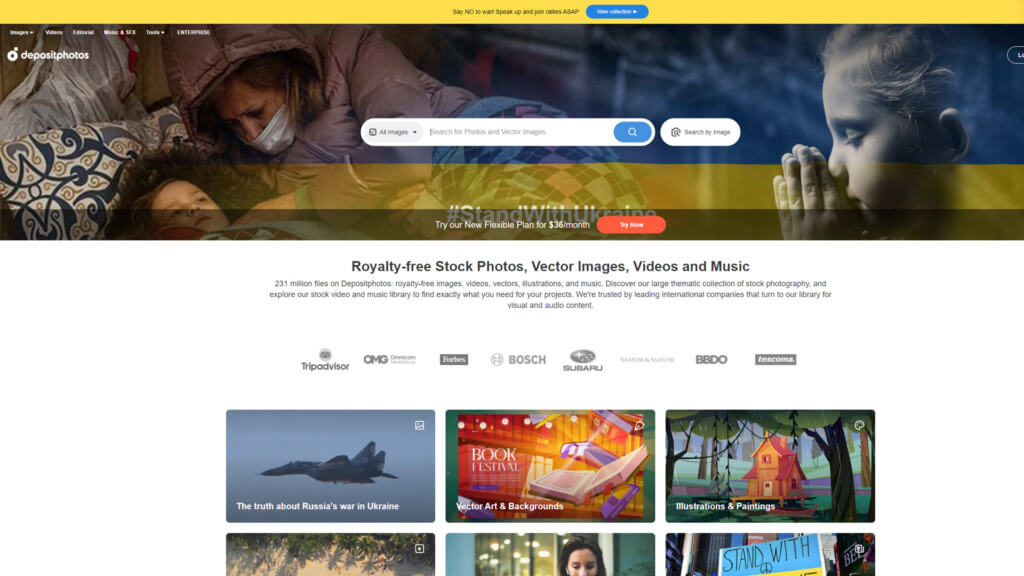 Depositphotos is also a paid stock image site. There is no way you don't find at least a couple of images that will suit every search. There is an enormous amount of different pictures grouped by themes. When buying an image there, you will get it as royalty-free content, which means you can use it as much as you want and as long as you want.
9. Fancycrave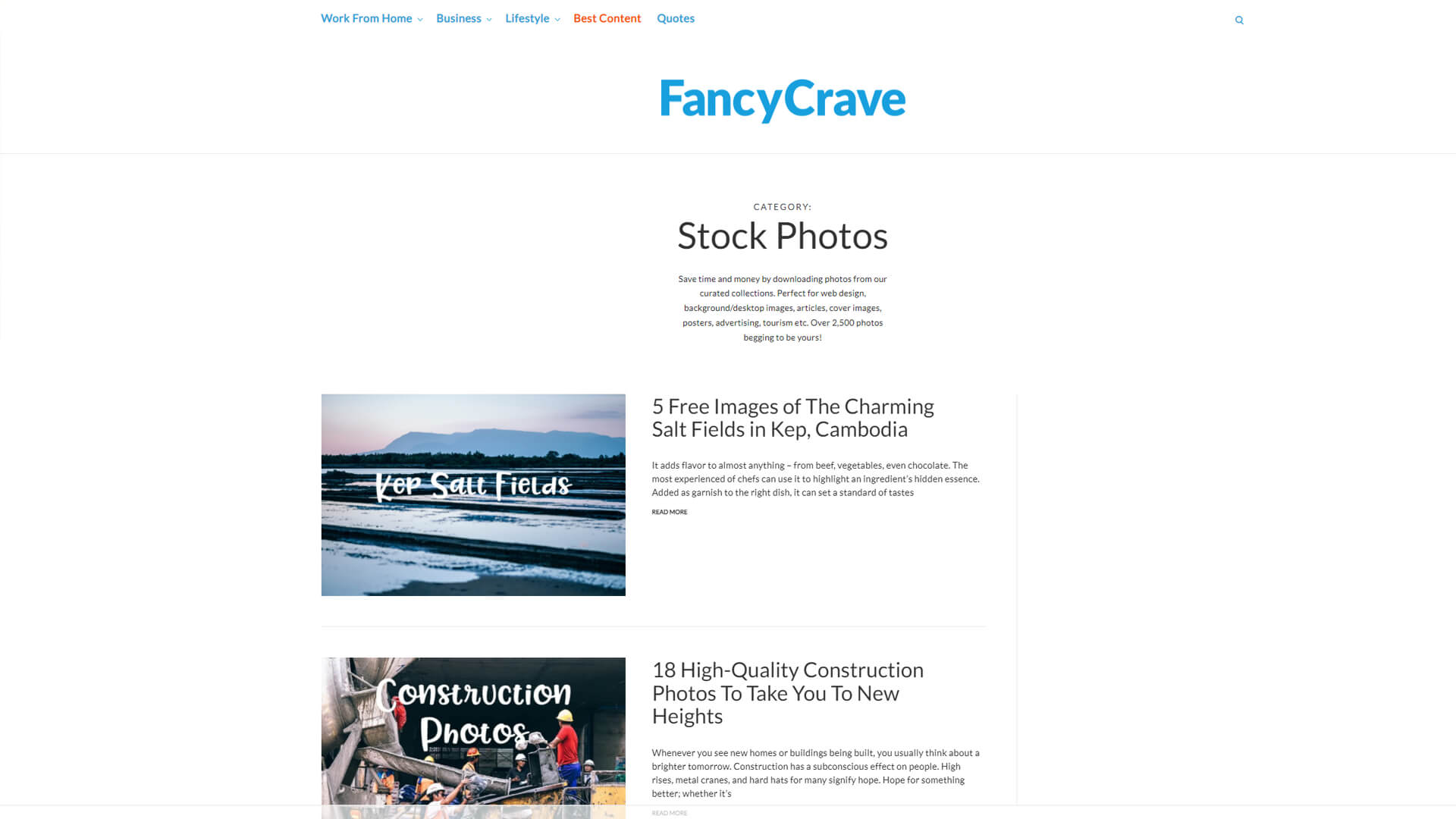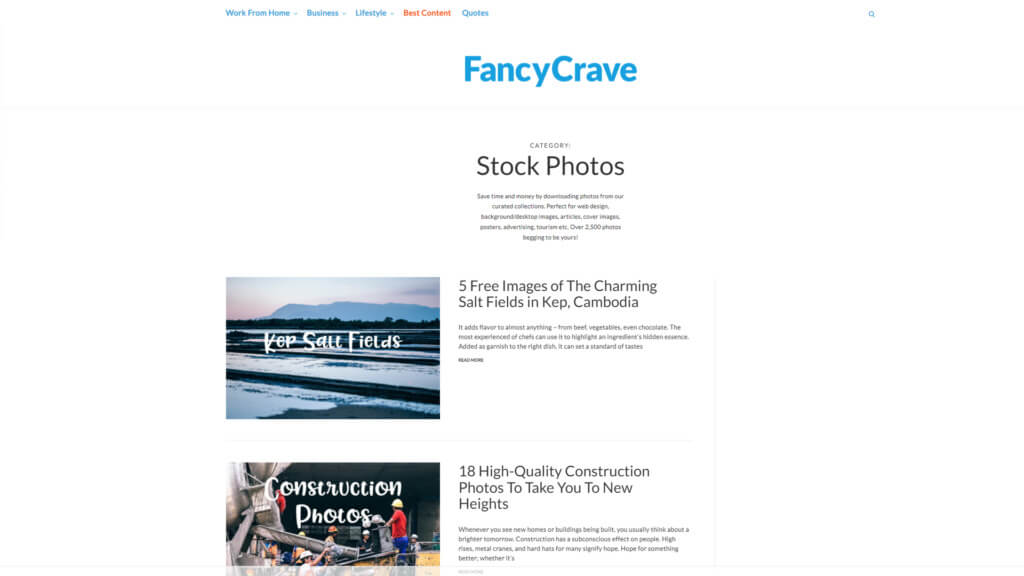 Fancycrave is a place where you will find free and paid images that are very focused on the fashion sector. You can discover many pictures that are very artistic and will help you grab the attention of your visitors. There are different categories, and there is short information about almost every image.
10. Reshot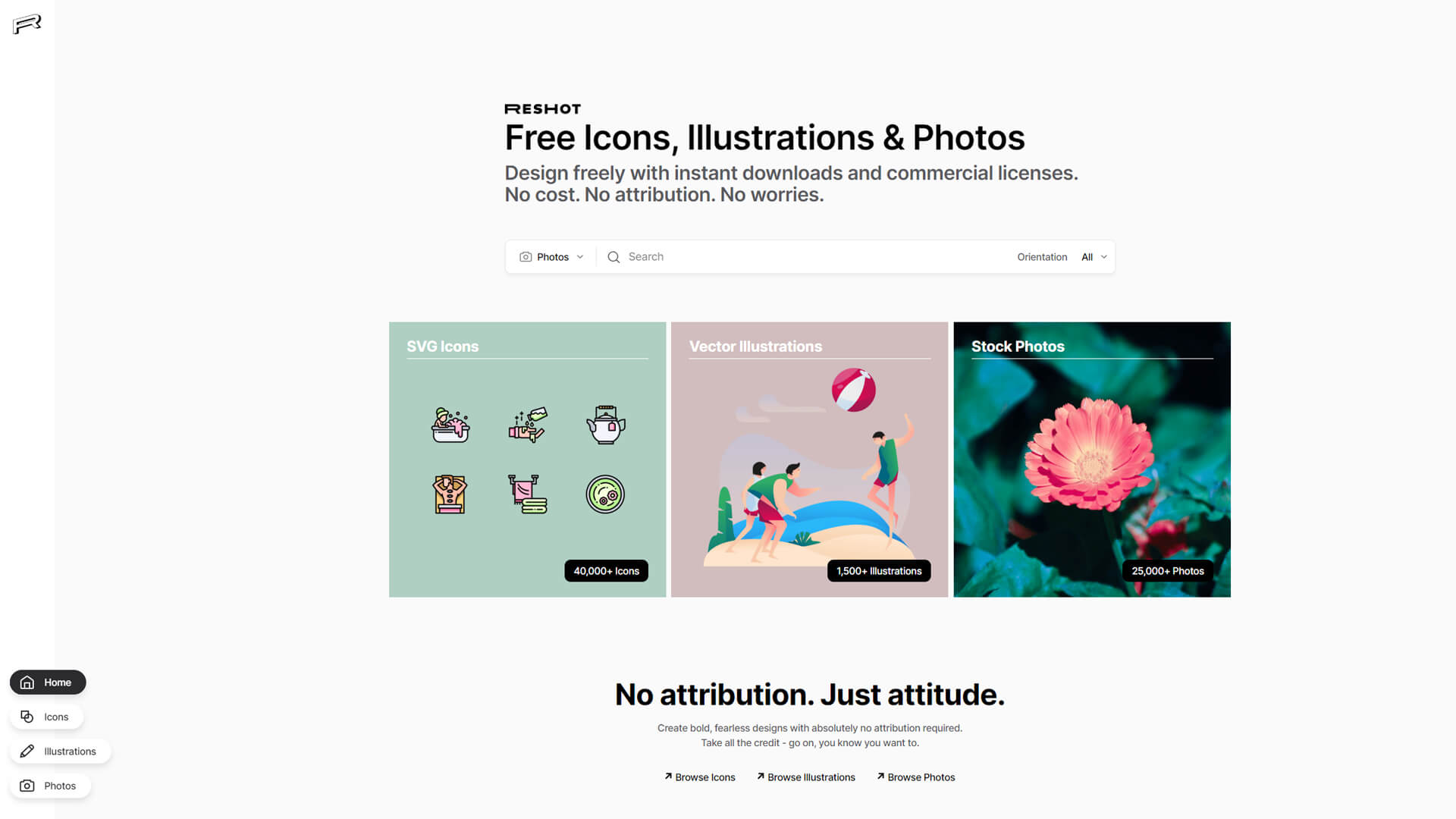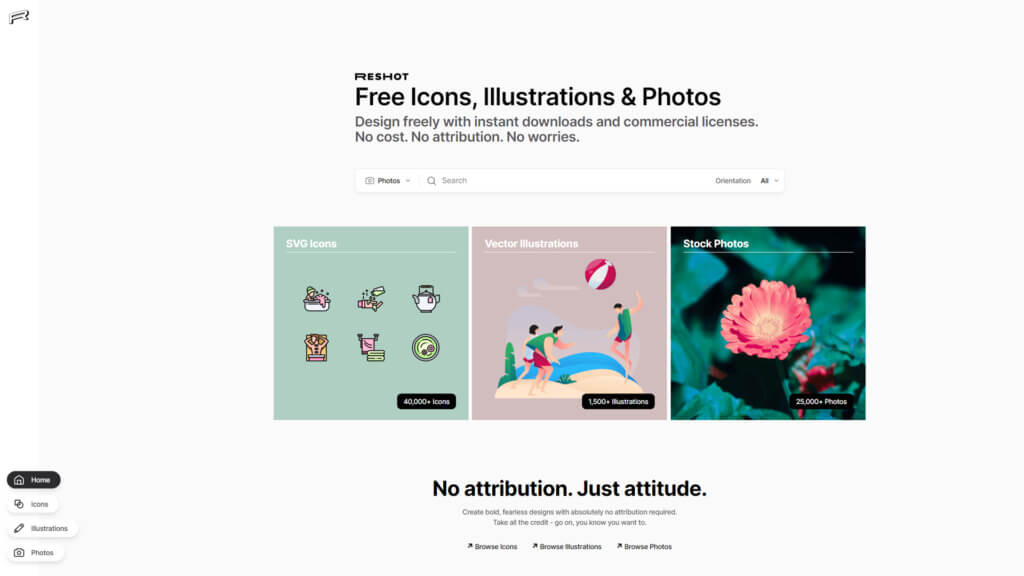 Reshot is the last site we will mention, but it is definitely worth checking. It is full of fantastic free-to-use stock images. It is the perfect place for bloggers, startups, and small businesses to find pictures. The content team of Reshot is making sure that the content is of very high quality and is very diverse. They also give a chance for new photographers to showcase their best work.
Wrapping up
There are many other sites that you can check and find amazing images to use. If for the moment, you are not able to produce your creatives, you can take advantage of the different sites with free and paid stock images. Make sure to dig deeper, and you will find an image that fits perfectly with your content.