Gaming headsets are a bit of a crowded market. There are so many new releases every month; gamers are spoilt for choice when it comes to selecting a headset that offers the best sound, comfort, and features for their budget. Let's look at ASUS's latest release, the ROG Theta 7.1, and seeing what it brings to the table.
Solid build quality with excellent design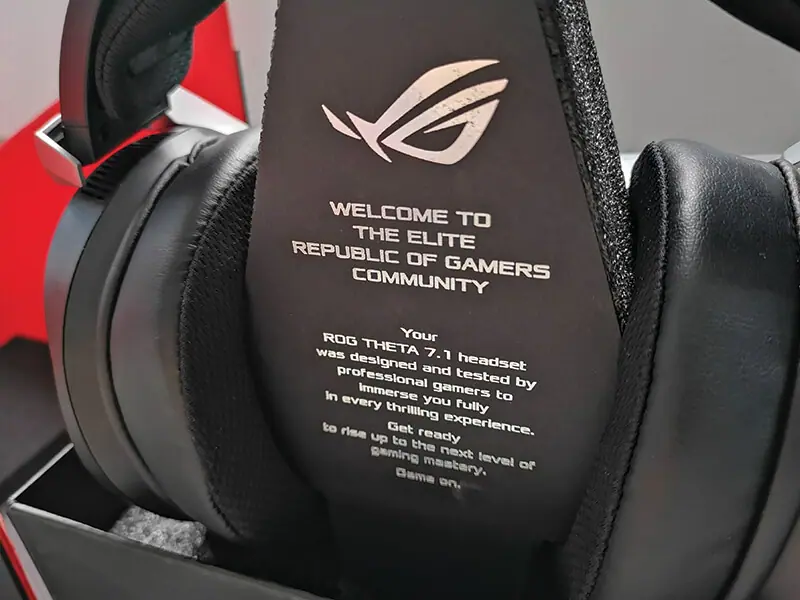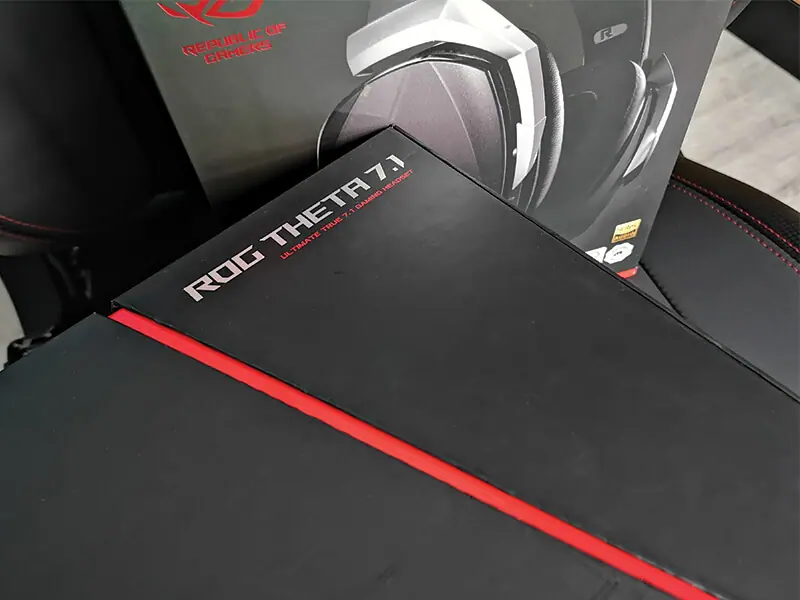 The ASUS ROG Theta 7.1 rocks a thoroughly solid build quality. Here we are talking about quality materials put together with conviction. To look at the design, it's not that much different from the ROG Strix Fusion, but far better in terms of build quality. It is, without doubt, one of the best-looking gaming headsets in the market. The ROG logo has RGB lighting, and ASUS has made a point to take note of the details, imprinting its logo and its slogan on each part of the headset.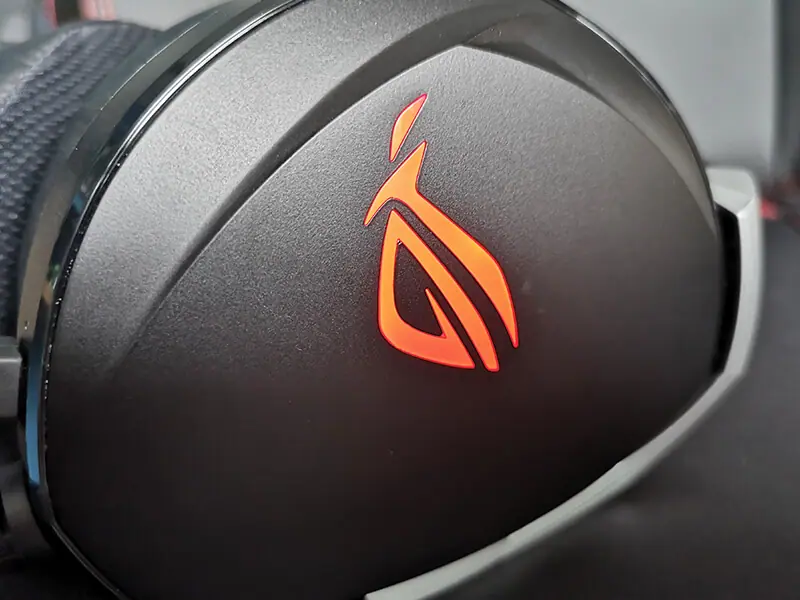 The removable ear pads are well-made, with no issues caused by the weighty cups. There's a plush cloth cushioning together with a plastic plate indicating the left and proper orientation on the headband. It can be adjusted, which can reveal a metallic assist band with ROG's signature design language. That said, the headband doesn't quite live up to the quality of the earpads. It is not awful by any means, just a shame it isn't better, and we could then have been talking about a far more consistent experience.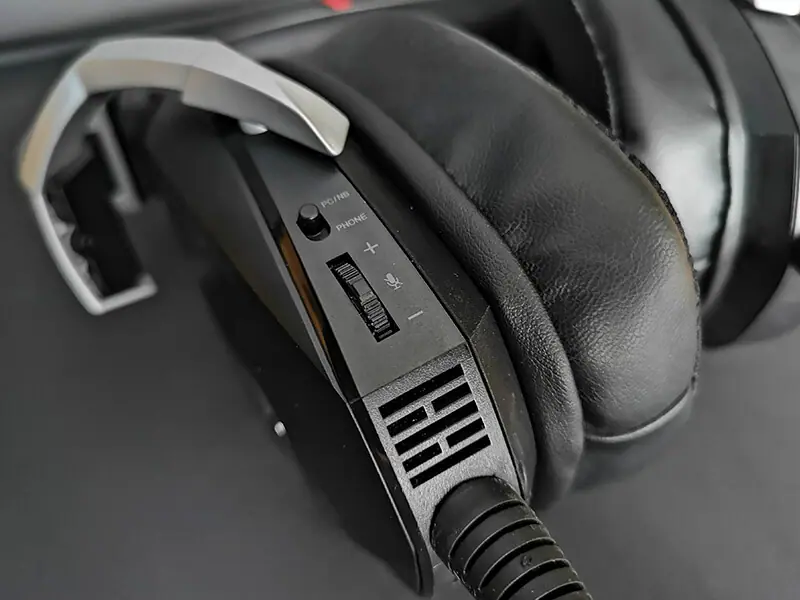 The detachable microphone has an LED indicator, and there are a PC/mobile mode control and audio control wheel built-in on the side which control the volume and the RGB lighting.
The weight comes in at about 650 grams, some heft, possibly off-putting for some folks, but it is not an issue for shorter gaming rounds. However, according to our test, it can get uncomfortable after a few hours shooting zombies.
To finish things off, there is a 2-meter cable terminating on a Type-C header, and ASUS has also included a Type-A adapter, that helps to connect to your PC via the USB port.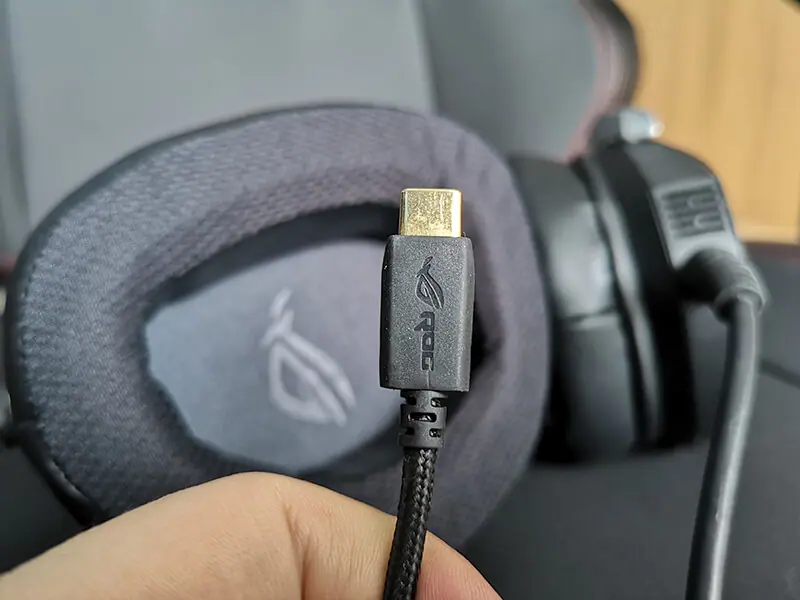 Overall, the headset's design does not lead to any standout results, but the headphones look stylish and sleek. Of course, as these are higher-end from a price perspective, a decent design is expected.
Good sound quality with 7.1 surround sound
Let me assure you; these headphones do deliver in the sound department. In fact, they may have some of the best surround sound available for headsets matching this price range. The results are pleasing, and these headphones also boast of 'exceptional lossless audio quality.' Meaning to say the audio quality is level with the original recorded sound. 
Each of these headsets, including most gaming headsets sold in the market today, relies on software to emulate surround sound effect. It's virtual or, in other words, not real surround sound.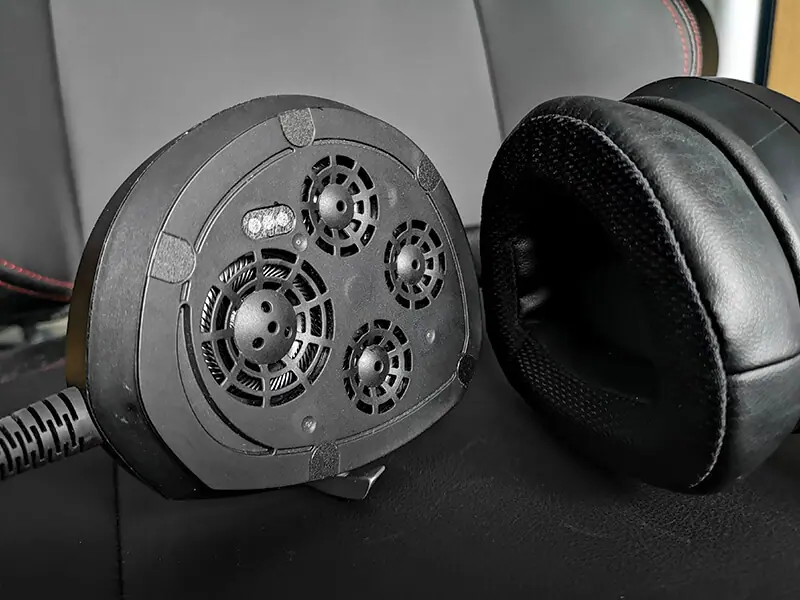 The ASUS ROG Theta 7.1 features customized ROG home-theater grade 7.1 DAC and four high-res ESS 9601 headphone drivers, which help deliver lossless audio that makes games come alive. With in-game sounds accurately positioned in a 3D space, you'll hear the origin of every gunshot and footstep, bringing the battlefield to life for an unparalleled, immersive gaming experience.
The ASUS ROG Theta 7.1 performs exceptionally well while playing with PUBG and Apex Legend. We seem to agree that the offer here is sound with superb clarity, of the highest quality. However, if there is one thing, that we would mark it down on, it'll be the bass. But that is something which does depend on preference. The bass on the ROG Theta 7.1 is a little too weak. It is not terrible, but we did prefer a more robust bass.
Heavy, but comfortable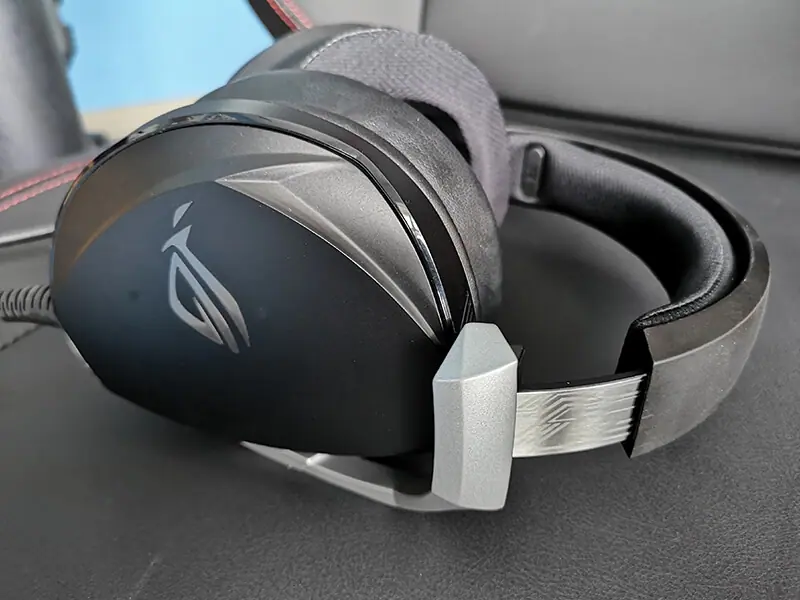 Comfort is so important when it comes to gaming headphones, especially for those longer sessions. In general, short term use, this headset seems quite comfortable. As touched on earlier, however, this headset has a fair amount of weight to it. And while that should not be a problem for the average user, the comfy factor could have been improved with a little. Maybe padding on the top end would mean more people would wear them during a gaming marathon. There are a couple of ways in which the weight could have been lowered, such as reducing the thickness of the cable.
Removable noise-canceling microphone
This headset comes with a decent removable microphone with one-touch support, allowing you to control the switch between surround and stereo mode, or adjust the volume.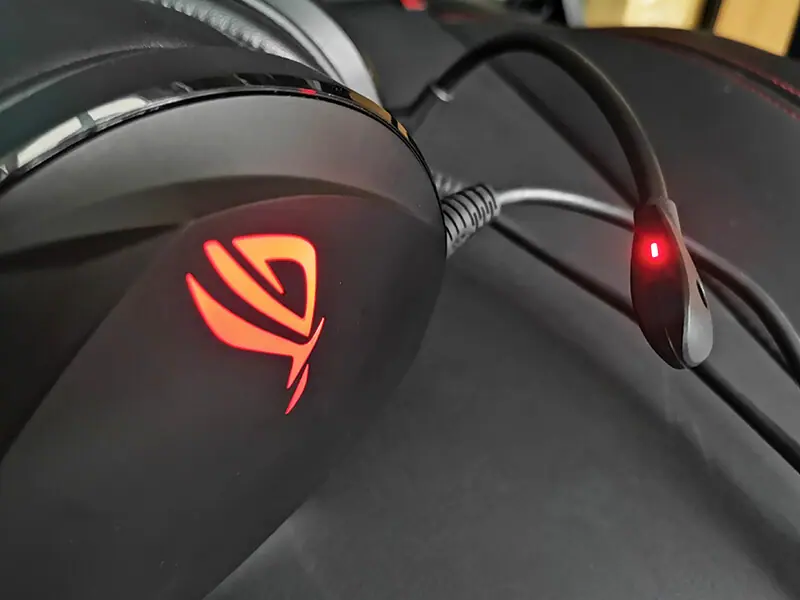 Having the microphone as a removable option, rather than a fixed one, is always the way to go. It's an easier way of catering to different preferences when it comes to how often individuals use their microphone in multiplayer sessions compared to when it's not in use during a solo game. Brilliantly, the microphone also has noise-canceling capabilities.
Electret variant: ROG Theta Electret
The use of electret drivers is still not that common in the world of headphones, with dynamic and planar being the favored options for manufacturers. But ASUS has opted to give them a try for this headset. So it was always going to be interesting to see what the use of electret drivers would mean for the ROG Theta 7.1.
Dynamic and planar magnetic drivers rely on metal conductors to move the diaphragm. However, in electret drivers, the diaphragm can move by itself. Why? Because the diaphragm can hold its own charge. Due to their limited range of movement, the downside, though, means the electret drivers aren't brilliant at reproducing the lower bass frequencies. 
Final thoughts: ASUS ROG Theta 7.1
If you can shell out the asking price and there will be many who can not-or who find themselves unable to justify the high cost, the ASUS ROG Theta 7.1 offers an excellent sound experience, allowing for some very immersive sound, especially when in surround mode. 
The design looks great, and while the weight and comfort factor is not a big deal-breaker, they may be a significant consideration for others. Nevertheless, the ROG Theta 7.1 is an overall excellent premium gaming headphone that is sure to enhance many gaming sound experiences and help you get further caught up in your favorite game.