Smartwatches are getting more and more technologically advanced and offer many functionalities. The time when they were just digital watches has passed. Now you can receive all your notifications on them, use them for detailed fitness tracking, enjoy a number of supported apps, and much more. 
Many brands are already producing smartwatches with different functionalities in different price ranges. When choosing a smartwatch, you need to decide if you just want to have cool wearable technology on your wrist and use its basic functions or you need something really advanced for a specific purpose. Based on that, you can narrow down your choice and make sure you got the one that will be perfect for you. In this article, you will find some of the best smartwatches for 2022. 
Best smartwatches for 2022
Almost any smartphone manufacturer also introduced a smartwatches line. Various other brands are already producing different tach gadgets have added this wearable one to their assortment. So, the number of smartwatches out there is constantly growing. Here are a couple of recommendations.
Apple Watch Series 7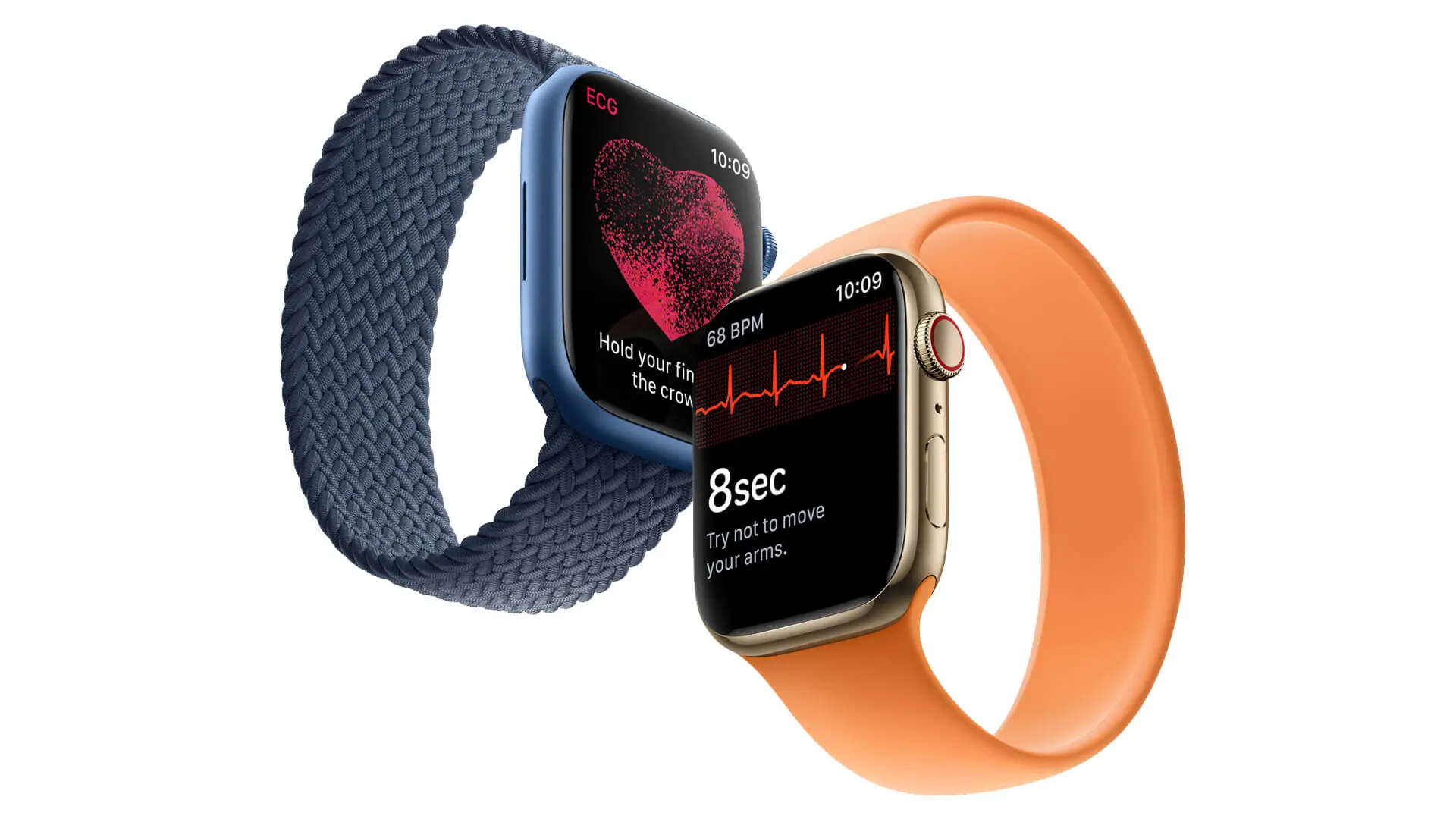 Without any doubt, we can see that this is a top-notch smartwatch. Apple Warch Series 7 isn't very different in terms of design from the previous version. The functionalities are similar to Series 6, but there are still some really cool improvements. This version has a larger display, and the battery is charged way faster. 
You can choose between two sizes and five colors of the display. Of course, there are many more options for the bands and the cases. So, you can make sure that you have a band that matches your style. 
There are no new apps specifically designed for Apple Watch Series 7 for now, but some of the tools are slightly improved to guarantee the best possible performance. Amongst them are the Focus Mode and the photos app.
Galaxy Watch 4
Galaxy Watch 4 is an excellent option for a smartwatch if you prefer a more sporty design. It offers many health and sport tracking tools and options like its predecessors. It supports a variety of other apps, but the fitness functionalities are still the main focus. 
Many Android users choose this smartwatch because it is compatible with all smartphone brands. Of course, because of the fantastic performance as well. The round design and the variety of colors are also beautiful. 
The charging is faster, and the battery lasts longer than the previous versions. Any Android application compatible with smartwatches can be used with the Galaxy Watch 4, so there will be a variety of things you can do with this piece of wearable tech.
Fossil Gen 6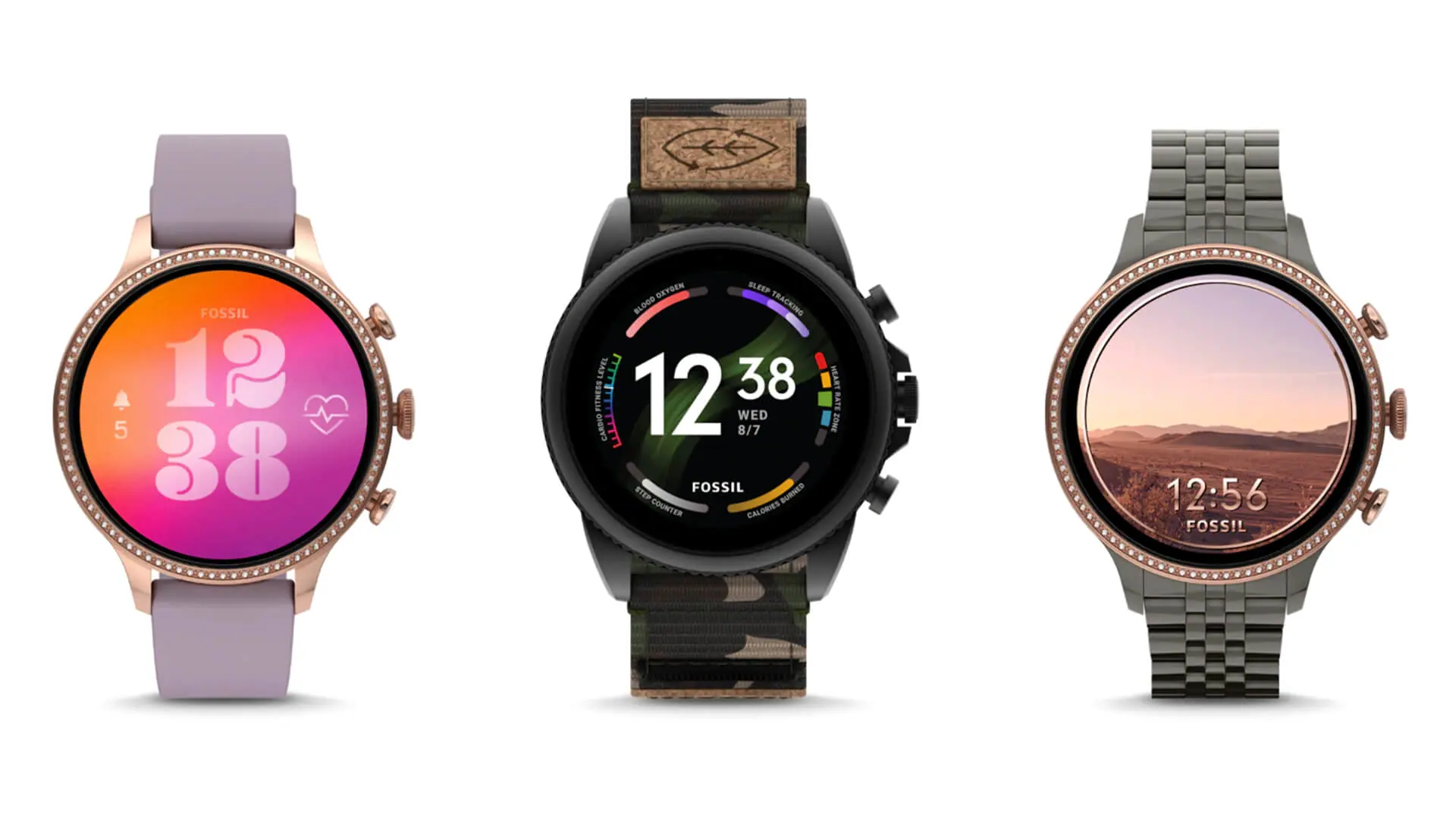 Fossil is an example of a brand that made traditional watches before following the trends. Their smartwatch  Fossil Gen 6 is just stunning. Although it didn't manage to compete with Samsung Galaxy 4 at its launch directly, maybe the new Wear OS 3 update can change this. The update is expected to happen in 2022. 
This is maybe one of the most stylish options for a smartwatch. There are so many variants for the color of the display and the color and material of the band. The always-on display itself is stunning, with a very wide color range. However, note that the battery won't last more than 24 hours if you keep this functionality activated all the time. 
Apple Watch SE
A more affordable smartwatch option is the Apple Watch SE. It is not as advanced and doesn't offer as many functionalities as Series 7, but it is still an excellent choice. Of course, its compatibility with the Apple devices is fantastic. 
It is also with a great design, and you can choose between different display, band, and cases colors. Something that is lacking, however, is the always-on display functionality. If you don't find it necessary to have the latest technology, then this is a smartwatch you should consider. 
TicWatch E3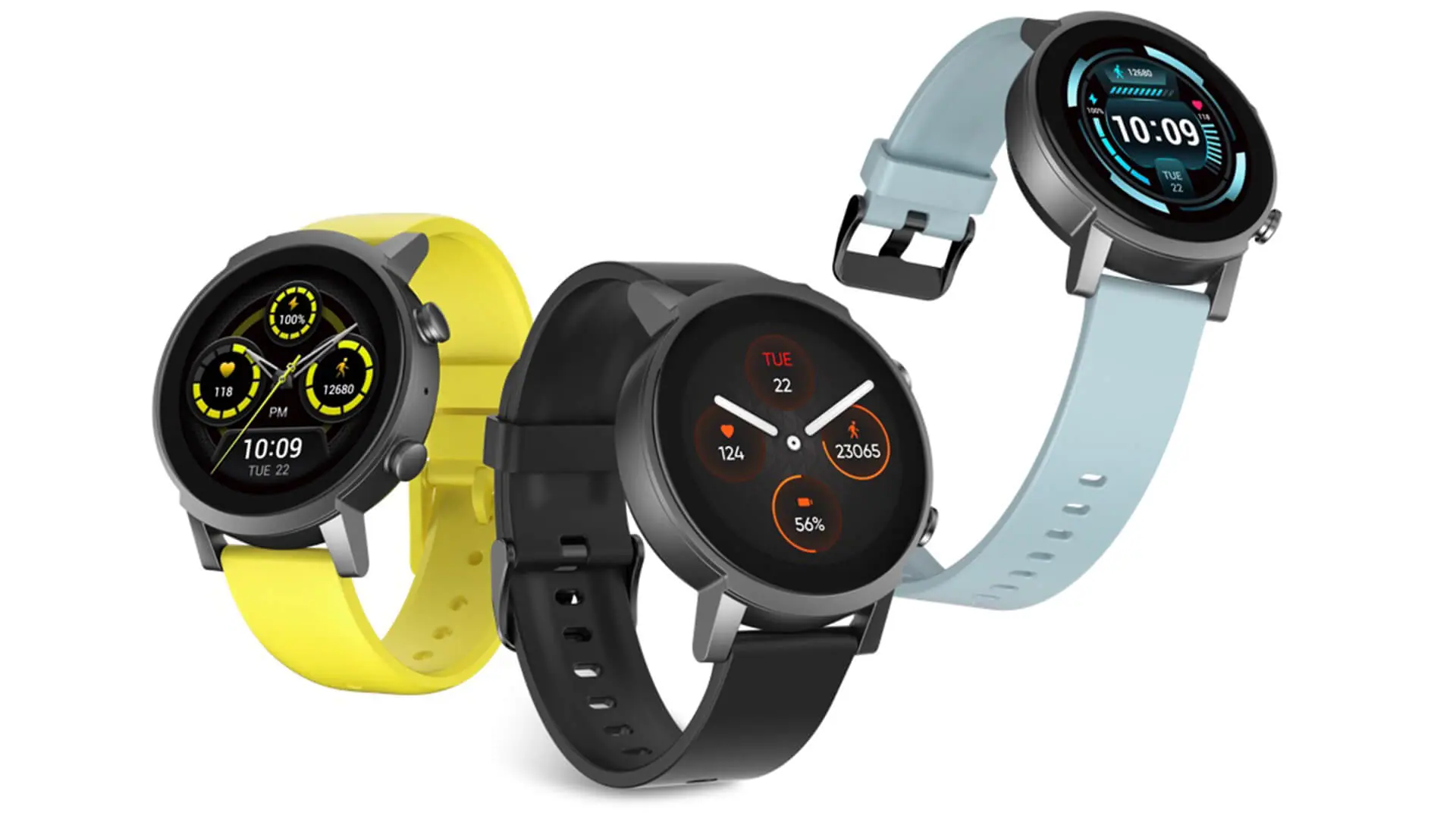 Mobvoi smartwatch TicWatch E3 is another option like Fossil Gen 6 that is not linked to a specific phone manufacturer. The design might not look as advanced as Apple smartwatches, but it is still very pleasant to look at. There is also a variety of bands you can get.  
It has Qualcomm's Snapdragon Wear 4100 chip, which guarantees you a flawless performance. It is compatible with all Android devices, and you can take advantage of all Google functionalities. 
Garmin Venu 2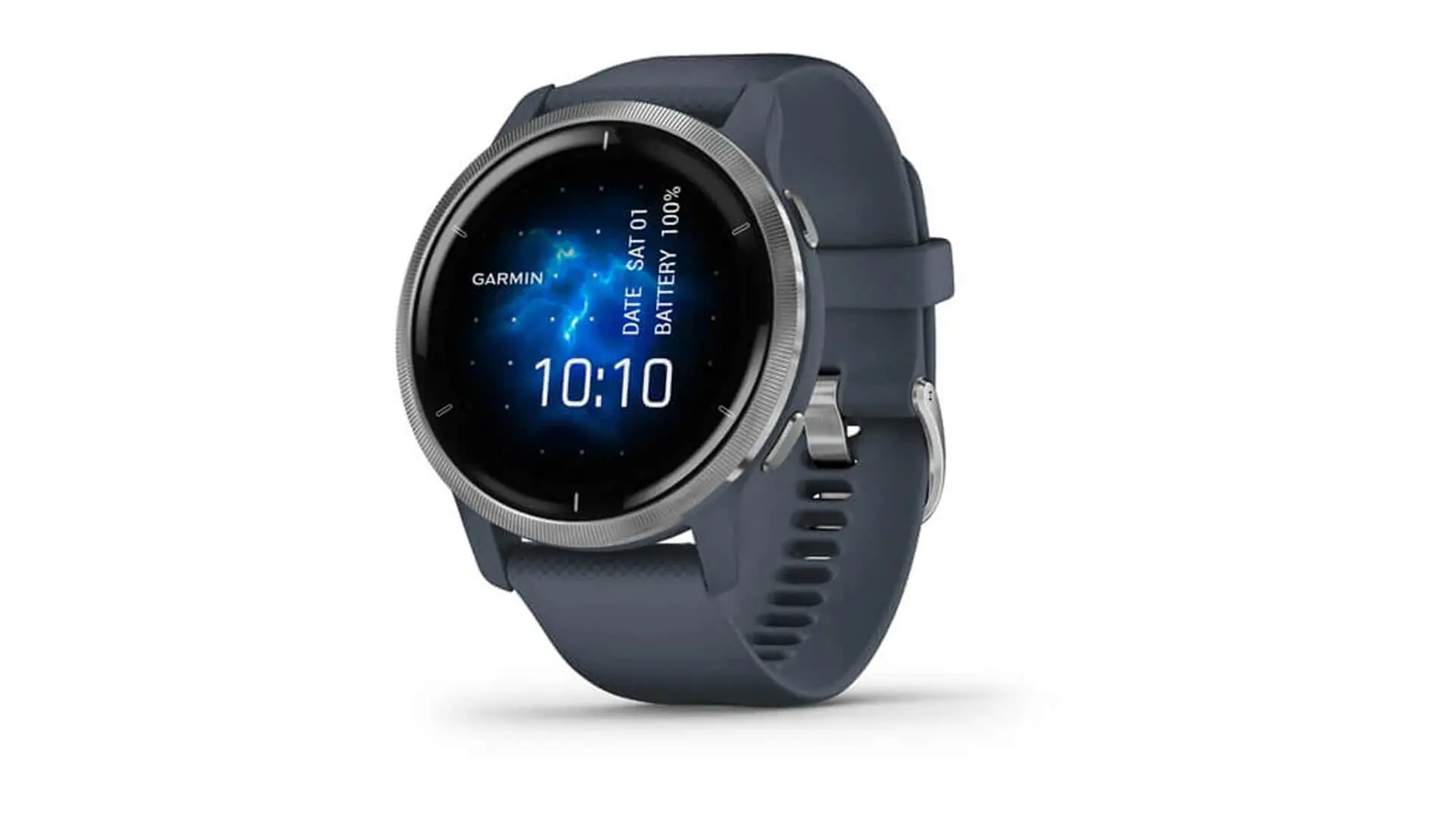 Garmin has already launched several smartwatches and fitness bands. The latest one and the best one is the Venu 2. It is very stylish, and there are over 25 types of activities you can track with this smartwatch. Venu 2 offers as well excellent body battery score functionalities. It will give you advice when you need to push yourself even more or take a rest. 
The battery can last up to 11 days, even if you often use the breathtaking AMOLED display. You can also store some music on the smartwatch whenever you leave your phone behind. 
There is also a Plus version available, but it is considerably more expensive. Of course, it is justified by the better functionalities that are offered. 
Fitbit Sense
The Fitbit Sense is the most advanced fitness band that Fitbit offers at the moment. The brand is known to be the best one when it comes to fitness and health tracking. And this smartwatch is excellent in that as well. 
Again, you can choose between different bands and find which one matches you the best. It might not be offering as many functionalities as other smartwatches, but still, you can use many apps that are compatible with it. So, it is not just a simple fitness tracker. 
Those were just some examples of great smartwatches you can get in 2022. Surely some other great options will be launched during the year as well. 
How to choose a smartwatch
Below we have a couple of tips for you on how to choose the right smartwatch for yourself: 
Check if it is compatible with your phone – Not all smartwatches work with every type of operating system and OS version. So, make sure you check if the one you are getting will be suitable for your smartphone;
Check if it supports the apps you need – There is a number of apps that are already optimized for smartwatch use, and you probably have your favorites. Better check if they can run on the smartwatch you want to buy, so you don't get disappointed. 
Does it support cellular connectivity – If you would like to use your watch more separately from your phone, then this is an option you should definitely keep in mind and check about. 
How long does the battery last – For athletes is necessary the battery to last as long as possible, but if you are from the people who will take it while they sleep and charge it, this won't be the main criteria.
Check the price – This is of course maybe the first thing you need to decide on. Knowing how much you are willing to spend will determine what type of smartwatch you can get.
Finding the smartwatch for yourself
Smartwatches are beautiful and useful wearable technology. In a world we love to be connected to and use our phones all the time, having such an accessory is almost mandatory. Make your choice based on the functionalities you need and the design you like. There are many great options already available and much many to come.