By the start of 2015, Digital Marketing is dominating the field of marketing and promotion. Marketers are required to change their marketing strategies and many have embraced digital marketing channels to attract customers and increase their marketing outreach. 2015 is a great year of technological and social advancement as well as the expansion for the digital community.
With the sudden increase in the use of social platforms and mobile gadgets, Digital Marketing has moved into the global market. With changing times, there is always a need to look for new trends which are decided on the basis on how they can be useful to gather more customers or whether they are enough to fulfill the changing needs of customers and businesses.
What is Digital Marketing?
Digital Marketing is a way to promote products and services to customers and businesses via digital channels. Digital Marketing is continuously becoming more popular, and Marketers need to be more aware of the technological trends and consumers' demands so that they can deliver the desired customized strategies or solutions to their customers.
Times change and everyone requires to adopt new strategies to survive with the ever-changing competitions. Change is the only constant. That's the mantra of many organizations. We have studied on the latest innovative Digital Marketing strategies of 2015 and analyzed the latest trends for the year ahead.
Why Digital Marketing is important?
Over the years, Digital Marketing has emerged as an essential tool for businesses. As more and more people are increasingly technological-savvy, there is a huge increase in the usage of social media tools and online platforms. Therefore, it has become imperative for businesses to go digital. Faster delivery, versatility, wider reach, less investments, and less time commitments are some of the perks which attract businesses towards Digital Marketing. There will be no exaggeration of words if we say 'Digital Marketing is the future of Marketing'.
Before moving on to latest trends in Digital Marketing, let's have a look on some effective channels of Digital Marketing in 2015.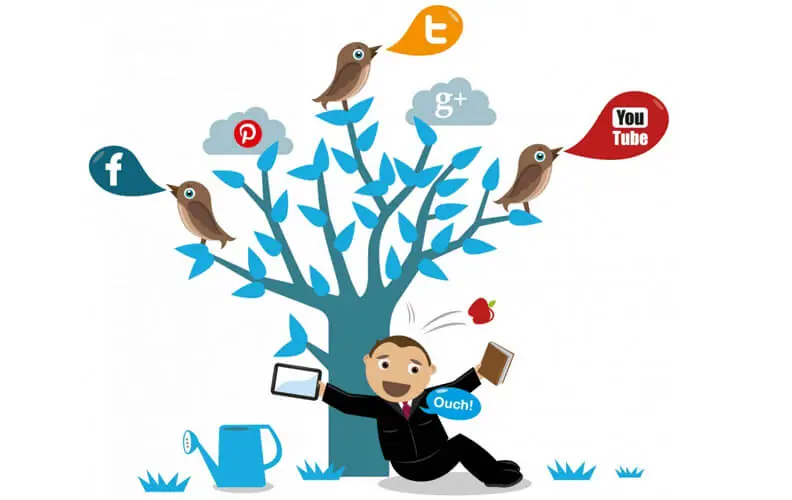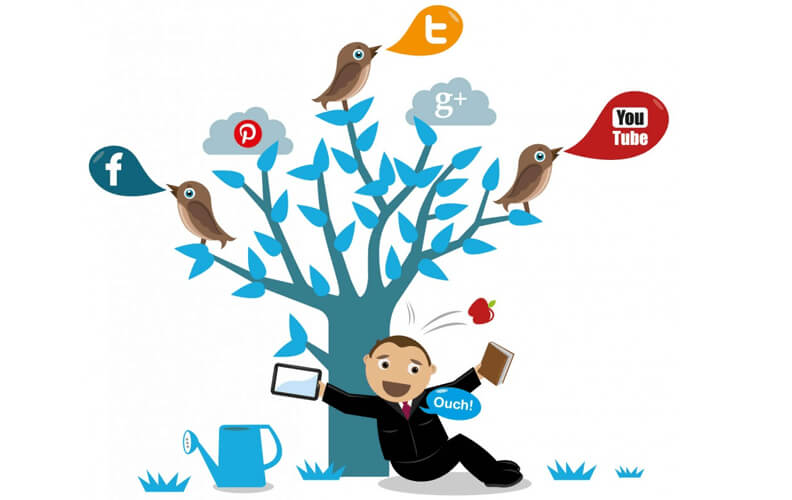 Search Engine Optimization (SEO) – Almost everyone uses search engines (especially Google) to find information via internet and Search Engine Optimization (SEO) helps website of a business to gain more visibility by putting it on the top of the search engine results. SEO includes various techniques like keyword research, On-Page and Off-Page optimization, organic link building and other related activities.
Paid Search Marketing or Search Engine Marketing (SEM) – This mode of Digital Marketing delivers high website traffic within a short time period. The efficiency of this method however, depends on how you set up bid for each click (This is also the reason why SEM is also known as Pay Per Click), what keywords you choose and how much you want to spend on the overall ad campaign.
Social Media Marketing – With an increase in the number of social media users, social media marketing becomes one of the most effective Digital Marketing channels. Facebook, Twitter, Google Plus (G+), Instagram, LinkedIn etc. are the most appropriate social networks for businesses to market their products and services online.
Email Marketing – As the name suggests, it involves marketing of products and services through emailing and is considered to be one of the most cost effective Digital Marketing channels. Email Marketing proves to be effective in building a relationship with existing customers as well as acquiring new leads. According to a set of surveys, Email Marketing tops the list of preferred Digital Marketing channels.
Effective Digital Marketing Trends for 2015
To compete in the rapidly growing digital market, the following trends should be kept in mind:
Stop Relying (100%) on Google
Do not misunderstand this point. Stop relying on Google does not mean that you should stop using Google but it just means that you should not totally depend on it. Marketers should take a step ahead. Google is one container and it ought not to have all your marketing investments paid solely on it. Search Engine Optimization (SEO) is essential, however a searcher can achieve his or her goal by other means other than just Google. It is always suggested that Marketers should depend less on Google and try to interact with their target market directly via multiple marketing strategies. As the old saying goes, do not put all eggs in one basket.
Mobile-Friendly Websites (Responsive Websites)
We live in mobile-age of internet; everywhere we go, we can see people accessing information from their smart phones or tablets, which means that it is vital that companies have a mobile-friendly website. Unexpectedly, there are many big companies out there that do not have mobile-friendly websites or we call it responsive websites. Businesses should consider building mobile-friendly websites as their Digital Marketing priority as it can provide better User Experience which in turns target maximum outreach and better brand image. An integrated Marketing and Creative Studio like RocktLabs will know how to build an efficient and effective mobile-friendly website that is easy to use and navigate on smart phones.
Video for Marketing
For the past few years, Marketers are using videos to promote their products and services. Marketing through video are becoming more and more popular among the global brands. Promotion though video is perfect to show your customers how a service or product works, that cannot be achieved with text or images. Marketers can create interesting yet informative videos that can be shared among their target audience, creating a wider outreach. This is one of the best trends of 2015 as it gives businesses an important position in the user experience strategy. Locally, Night Owl Cinematics (N.O.C), Cheokboard Studios and Trevmonki are the few YouTubers that have worked with brands to achieve their marketing goals.
Online Ads
World Wide Web is a place where people spend most of their time; this gives a great opportunity for Marketers to target, segment and track options that are not present in offline advertisements. Advertising on internet is predicted to grow by 10% – on a global scale! Furthermore, mobile ads are also growing by a smashing 48% in 2015. As a result, online ads investments are increasing during this year and this trend will continue to further on, enabling Marketers to specifically target their specific audience for their advertising campaign.

Unique and More Responsive Content (Blogs)
Content is one of the main factors for Search Engine Optimization (SEO). We can often relate that the second name of SEO can be 'Content Marketing'. Stuffing keywords into your website is considered very old fashioned and ineffective. Making a unique and more responsive content is a much more effective and informative method for their target audience. However, it is a very hard and time-consuming strategy to implement. Having said this, if it is so easy to come on top of the Google search results, then every company would already be there. More than often, companies would engage a Digital Marketing company to manage their Content Marketing.
Summary
2015 is still going to see a lot of change in how businesses formulate their Digital Marketing strategies. The trends which are emerging now will be ever-changing and all digital Marketers will have to be on top of these growing trends if they want their businesses or clients to get maximum Return of Investments (ROI) out of their efforts.