The world needs innovation and great ideas in every field. And if you look at the top designer toy artists, that's precisely what they are bringing to the table. The thing that makes them unique is that they continuously strive and push the boundaries to deliver some very interesting toys and concepts. It's unlike anything you can find out there, and that's what makes it so cool and rewarding in the first place. 
Jason Freeny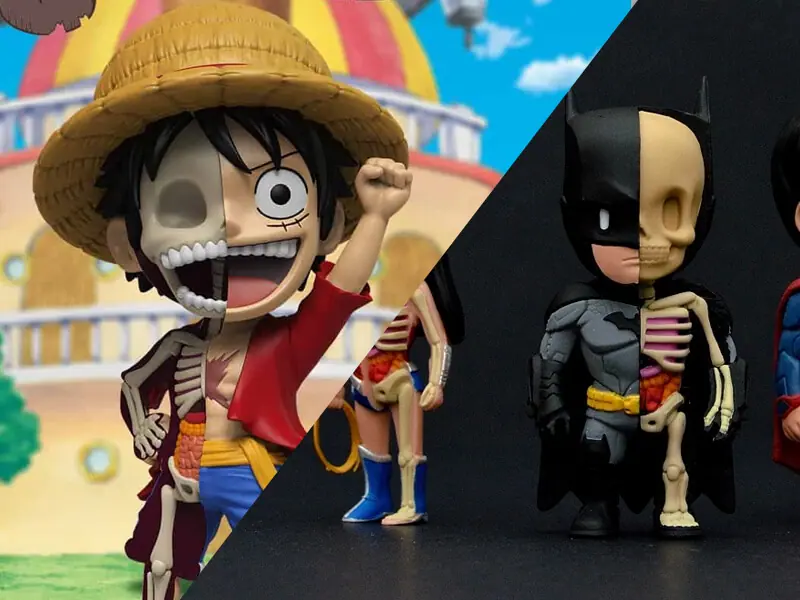 Jason Freeny is a New York-based sculptor and toy designer. What you will like about Jason Freeny's art is the fact that it's creative, and it seamlessly combines ideas we know with something surreal and different. It's a creative prospect that you will cherish just because it's unlike anything out there. Collectors like Jason Freeny's art quite a lot because he adds fictional anatomical character schematics. These fit the toys very well, and it certainly shows a lot of creativity being brought to the table. The designer toys by Jason Freeny is the type of art that stands out as being very creative, and the fact that there's a mix of wit, iconography, anatomy, and hard graphics is fascinating. It's the type of design that everyone will cherish just because it's distinctive and fun to peruse. His iconic designs include XXRAY series, which he recently worked with One Piece characters from Luffy to Usopp, to Chopper and Zoro; all dissected in Jason Freeny's iconic style!
Quiccs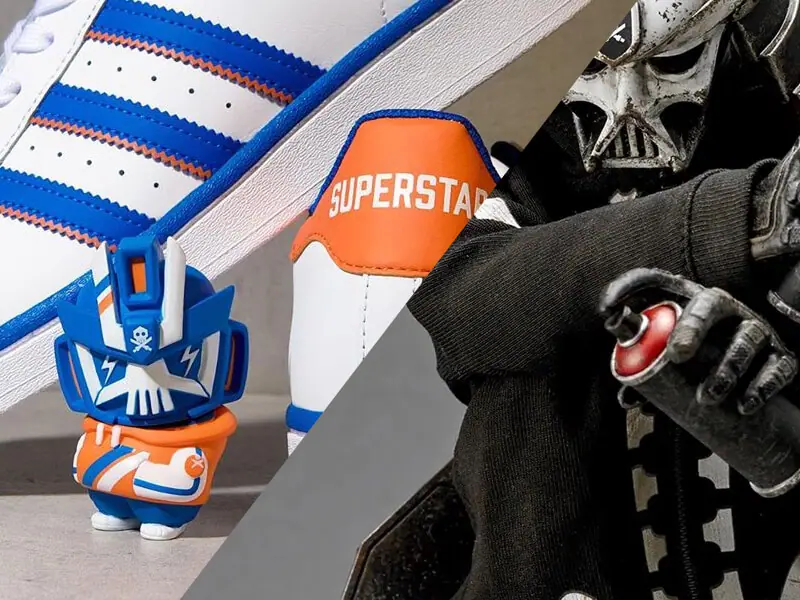 Quiccs is a Philippines-based visual artist whose primary focus is to create works of art that stand out and which mimic stuff you already see out there. He has won several awards in the field of visual arts and wishes to push visual boundaries in his unique way. At the same time, he has a rooted style in his love for the Japanese Robot Culture and Hip-hop Influences since childhood. 
Quiccs has collaborated with Flabslab, Kidrobot, and Devil Toys, to come up with Resin, Vinyl, and Action Figures based on his original characters such as "The Ghost of Kurosawa," "Sharko & Remi," and his flagship character, "TEQ63". He has recently worked with Adidas to design an iconic model, celebrating its 50th anniversary, which comes with a NanoTEQ. It's a nifty idea, and it constantly shows us the excellent quality and unique attention to detail that Quiccs put into his work. 
Tik Ka From East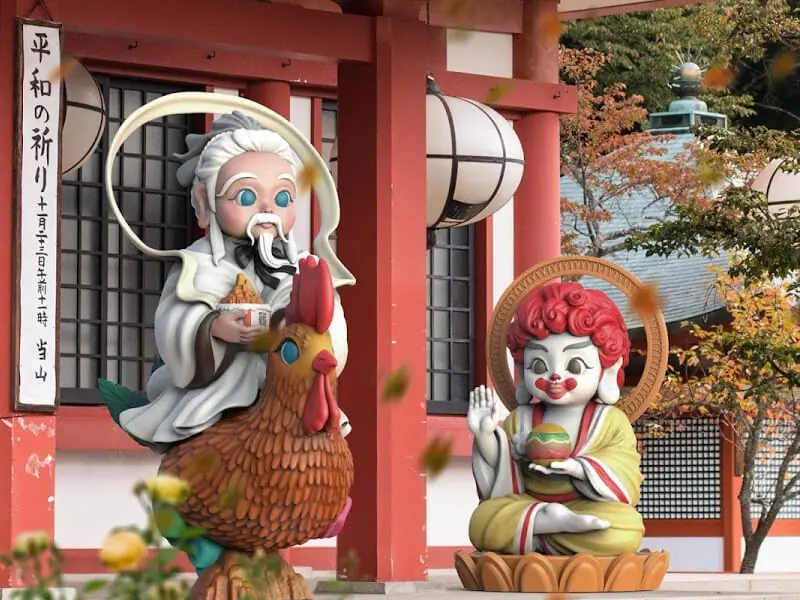 Tik Ka from East is one of those artists that impress a lot with a positive and optimistic approach. He excels in the art of mixing Pop icons and Chinese folklore.
He is also one of the artists that seamlessly blends Chinese traditions with something very appealing and enjoyable. It indeed manages to stand out from the crowd, and people love his work because he creates unique stuff. The collaboration with Mighty Jaxx is one of the latest works that he did, and it manages to capture your imagination. Hambuddha portrays a different version of Ronald McDonald, and Chicken Fairy depicts an alternative version of Colonel Sanders, the icon of franchise Kentucky Fried Chicken (KFC). His works look incredible and have a variety of unique ideas that you can't find in modern pieces. That's why Tik Ka from East is so widely regarded as a great artist because he continually tries something new and strives to innovate, while also bringing in his unique style and perspective. 
Touma
Touma worked for a videogame company as a designer, and he always strived to create amazing toys. His style can be a bit dark at times, but he did manage to bring in a variety of unique characters to the table. He does an excellent job of bringing in the sense of creativity and unique ideas with every toy that he makes. It's just something completely different, fun to go through, and it always encourages him to go onward and expand on his ideas all the time. That's what sets the tone to create something distinctive and rewarding at the same time. Touma has collaborated with major brand names such as BANDAI, One Piece, and Marvel, to name a few.
Clogtwo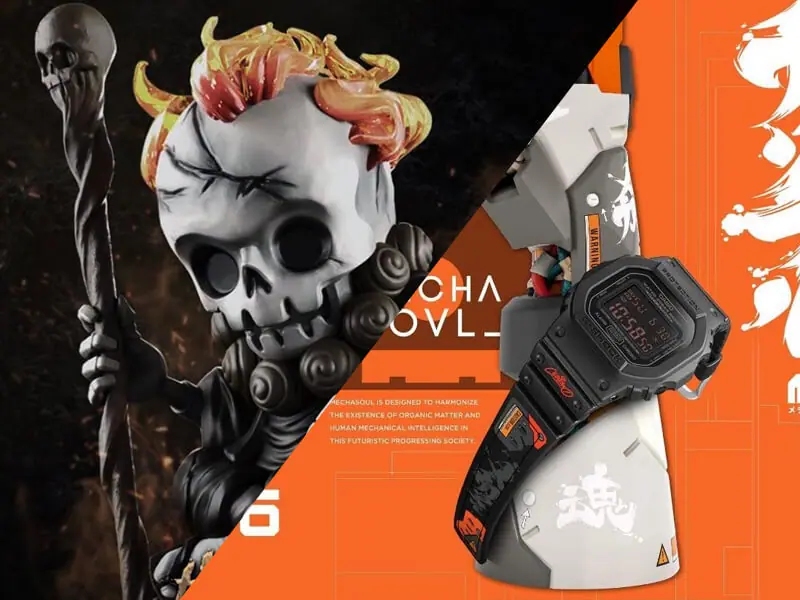 Clogtwo is a Singapore-based visual artist and reputable illustrator. He does have a variety of unique ideas and styles he works with. At the same time, he likes to customize vinyl toys at his own pace. His style gets a lot of inspiration from what he sees in the society and how it all manages to inspire people. He does have a dedicated studio where he shares his work with people from all over the world. He is a very distinctive designer and one that's not afraid to come up with ideas that not everyone will like right away. But it's fun, different and that's precisely what makes his work so different and exciting at the same time. 
His recent works include the collaboration with the famous watch brand, Casio, where they launched the limited edition G-Shock x Clogtwo DW-5600 to commemorate its new store in Funan mall. You will be very impressed with the quality, that's for sure.
tokidoki (Simone Legno)
Simone Legno is the co-founder of tokidoki, one of the most recognized global pop culture brands that boast a cult-like following his vividly spirited world. tokidoki, which translates to "sometimes" in Japanese, is an internationally recognized and iconic lifestyle brand that is fueled by its larger-than-life characters, which include Cactus Friends, Donutella, Unicorno, punkstar among others. 
Simone is a very creative artist, and he is not afraid to innovate and come up with unique perspectives in regards to how people believe and feel. Combining Legno's exceptional talent and creativity, tokidoki has collaborated with many brands such as Marvel, Hello Kitty, Levi's, Medicom Toy, MLB, Barbie, Canon, etc.
Bearbrick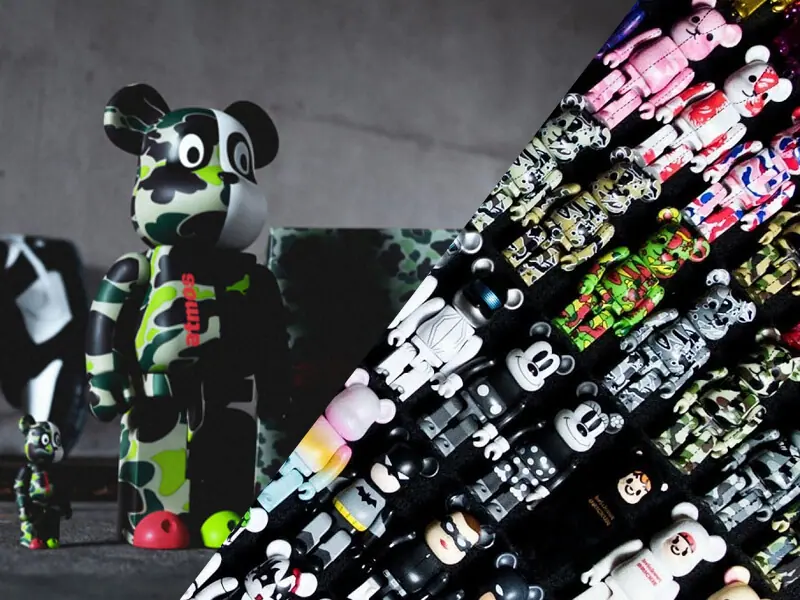 Bearbrick brings in a very distinct style to the toy world, and it pushes the boundaries to create something different and exciting. The brand is undoubtedly going to impress many people just because it stands out, and it brings in front creative moments for you to pursue. The figure showcases an anthropomorphized bear that has 8 points of articulation. The toy itself is great, but the artist managed to push that even further while bringing in great ways to express himself. There are many innovations related to pop culture, and people love them just because they are so different and exciting at the same time.
His recent works include the latest Nike SB Dunk Low collaboration between Medicom Toy and Nike. The furry, panda-colored Nike SB release marks the eighth collaborative Dunk between toy manufacturer and Nike's skate subdivision, accompanied by a full set of matching BE@RBRICK toys.
What's next?
All these artists are known for bringing in a vast range of ideas and features that everyone will love. Of course, there are always going to be challenges that can arise, but at the end of the day, it all comes down to creating unique toys that everyone loves. That's what these designers are doing, and they are extremely good at it too!