"Growth hacking" has been the buzzword for the past few years among startups across the globe. It allows a lot of lean startups to drive great marketing at a low cost. It is important to note that growth hacking is a means for accelerated growth , but not the means for continuous growth and improvement. Like most startups, spending $5,000 a month on tools for growth hacking is not a feasible solution. However, there are plenty of free tools in the internet that are able to help growth hackers achieve what they need.
Here are some of the free tools for growth hackers:
Keyword Research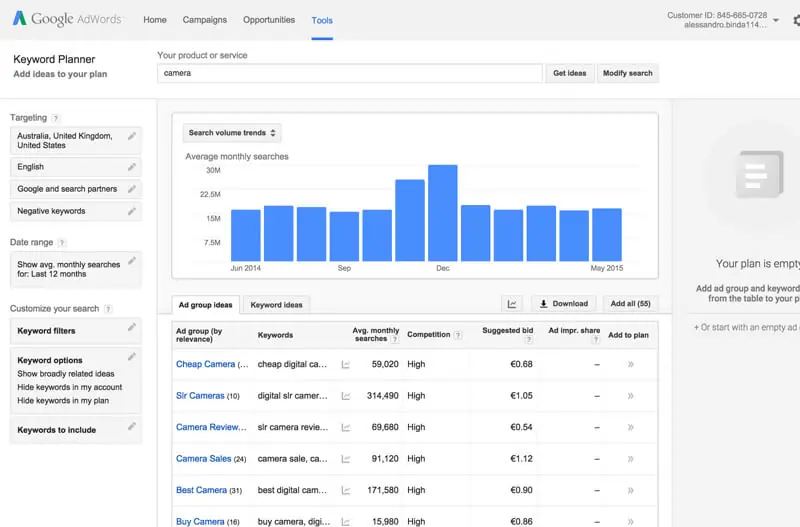 Site Checkup and Analysis
Hubspot's Marketing Grader – Unlike many of the SEO analysis tools which focus primarily on your site's SEO activities, Marketing Grader investigate deeper into your online marketing strategy. This incudes including your website, social media activity, mobile responsiveness, blogging activity, email marketing, lead nurturing, and analytics.
SEO Site Checkup – This supercharged analysis & monitoring tool instantly analyses your SEO issues including keyword usage, robot.txt, site map, speed optimizations and mobile usability. After which it breaks down the issues into layman terms, with clear definitions and 'how-to-fix' tutorials for each issue.
Traffic Travis – This tool helps to improve your website's search engine rankings by performing a full SEO health check on your website and reveals any technical mistakes that might affect your SEO ranking.
Backlink Investigation
Ahrefs – Ahrefs is built on the back of the world's largest backlink index, and it is updated every 15 minutes by their own crawler. The backlink overview provides information such as the total number of backlinks, the number of referring domains (and the corresponding TLD breakdown), and a breakdown of the backlink types (text, image, nofollow, etc).
Link Diagnosis – This tool works best on Firefox as an extension. It helps you to get a complete detailed report about your backlinks, link type, anchor text, mozRank, Page Authority and Domain Authority, and you can also easily track the backlinks of your competitors.
Keyword Density
Keyword Density Analyzer – This tool calculates the density percentage of all keywords on any page. When Google rolled out the first Penguin update in April of 2012, they also rolled out some on-page classifiers which penalized some pages that had excessive word repetition.
Duplicate Content

Plagiarism Checker – This is a simple and intuitive tool where users can simply copy and paste the content and the tool will scan the content to highlight if there is any duplication with the content on the web.
Plagspotter – PlagSpotter is an online duplicate content checking and monitoring tool. It automatically scans, detects and monitors your page for duplicate content.
Site Crawlability
Sitemap Generator – This free tool helps to create XML sitemap that can be submitted to Google, Bing, Yahoo and other search engines to help them crawl your website better.
Social Listening

Social Mention – Social Mention is a free social media listening tool that aggregates user generated content from across the universe into a single stream of information. It allows you to easily track and measure what people are saying about you, your company, a new product, or any topic across the web's social media landscape in real-time.
Meltwater IceRocket – IceRocket offers blogs, Twitter and Facebook monitoring. It allows users to choose the periods of time for monitoring.
Social Scheduling
Hootsuite – Hootsuite is a social media management tool for any organisation. It manages social networks, schedule messages, engage your audiences, and measure ROI all within  its platform. Users are allowed to connect with more than 35 popular social networks for the pro account, however only 3 social profiles are allowed for the free account.
Content Marketing

Hubspot's Blog Topic Generator – This free tool generates interesting blog topics for your content marketing needs. It allows users to key up to 3 keywords and it will automatically generates a list of blog topics.
Blog Title Generator by SEOPressor – This tool provides endless suggestions, catchy titles, and creative blogging topics for your blogging needs. You can even describe your keyword to make the generated results more accurate.