The gaming industry has seen an increasing trend in the size of monitors, and for a good reason. The size of gaming monitors largely depends on the preferences of individual players. Competitive gamers usually prefer a smaller monitor size of 27 inches, which provides a sweet spot between size and functionality. On the other hand, ultrawide monitors are highly coveted for their stunning visuals and immersive gameplay. However, the 40-plus inch gaming displays have been gaining traction due to their exceptional viewing experience, making them increasingly intriguing to gamers.
Display: 48-inch, 4K (3840 x 2160) OLED 16:9
Color Space (DCI-P3): 98% P3
Response Time: 0.1ms (GTG)
Refresh Rate (Max): 120Hz
HDR Support: HDR10
VRR Technology: AMD FreeSync Premium
Ports: 1x DisplayPort 1.4, 2x USB 3.2, 1x USB-C, 1x USB-B, 2x HDMI 2.1
Dimensions: 700 x 1068.5 x 267.6 mm
Weight: 19.3 kg
While some argue that a television is a better option at this point, it's important to note that high-end gaming monitors offer unique features that TVs lack. For example, the BenQ EX480UZ is an ideal gaming monitor with superior performance. This 48-inch 4K OLED monitor comes with a refresh rate of 120Hz and HDR10 support, delivering an exceptional visual experience that makes your favourite PC games come to life.
The BenQ MOBIUZ EX480UZ is a premium product with a price tag of S$2,599, which may not be cheap, but it offers high-quality performance that makes it worth the investment. Moreover, it provides excellent connectivity options, including a DisplayPort and two HDMI 2.1 ports, making it an ideal single solution for multi-platform gamers.
Modern design with slim bezels and lights at the back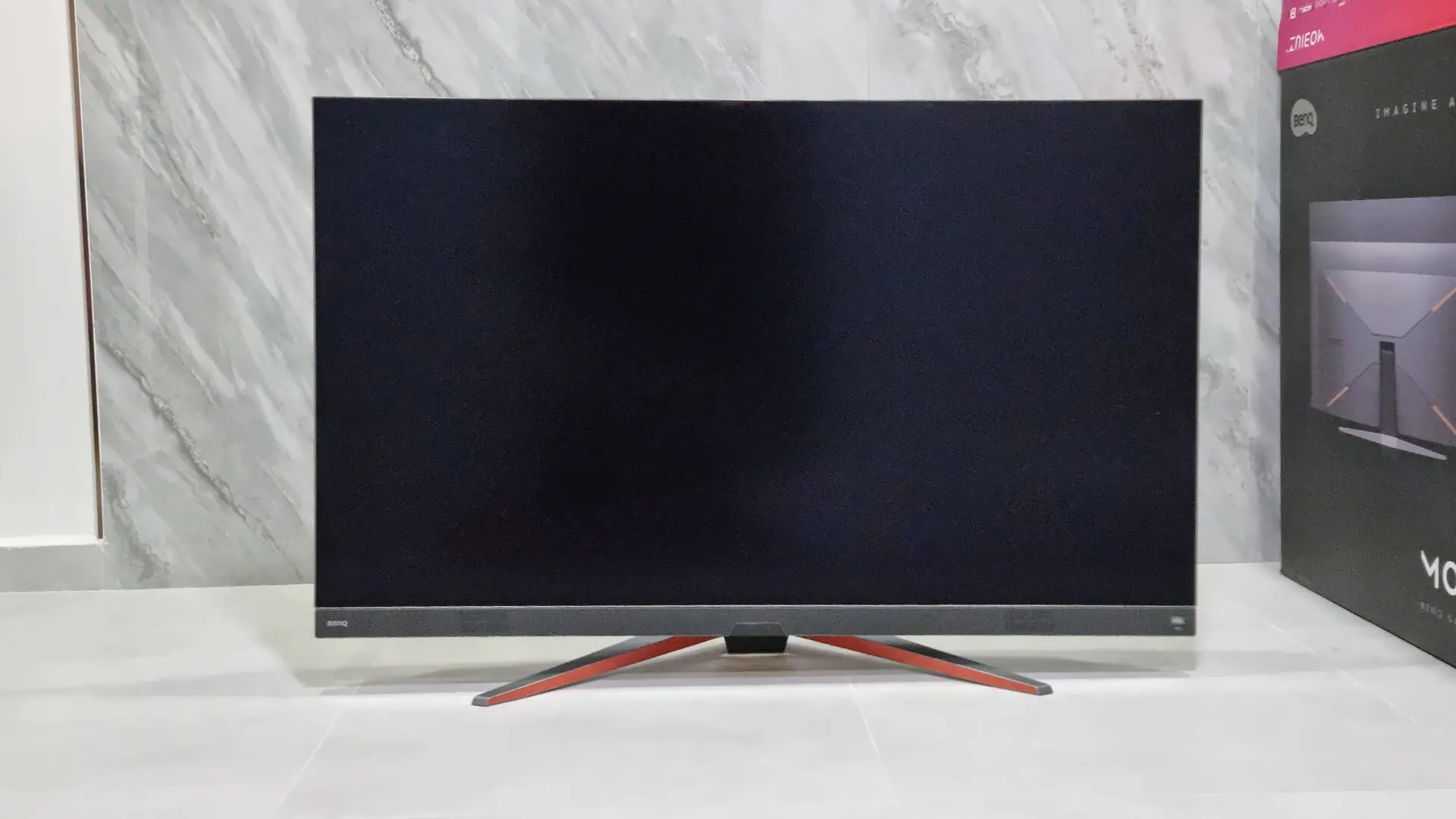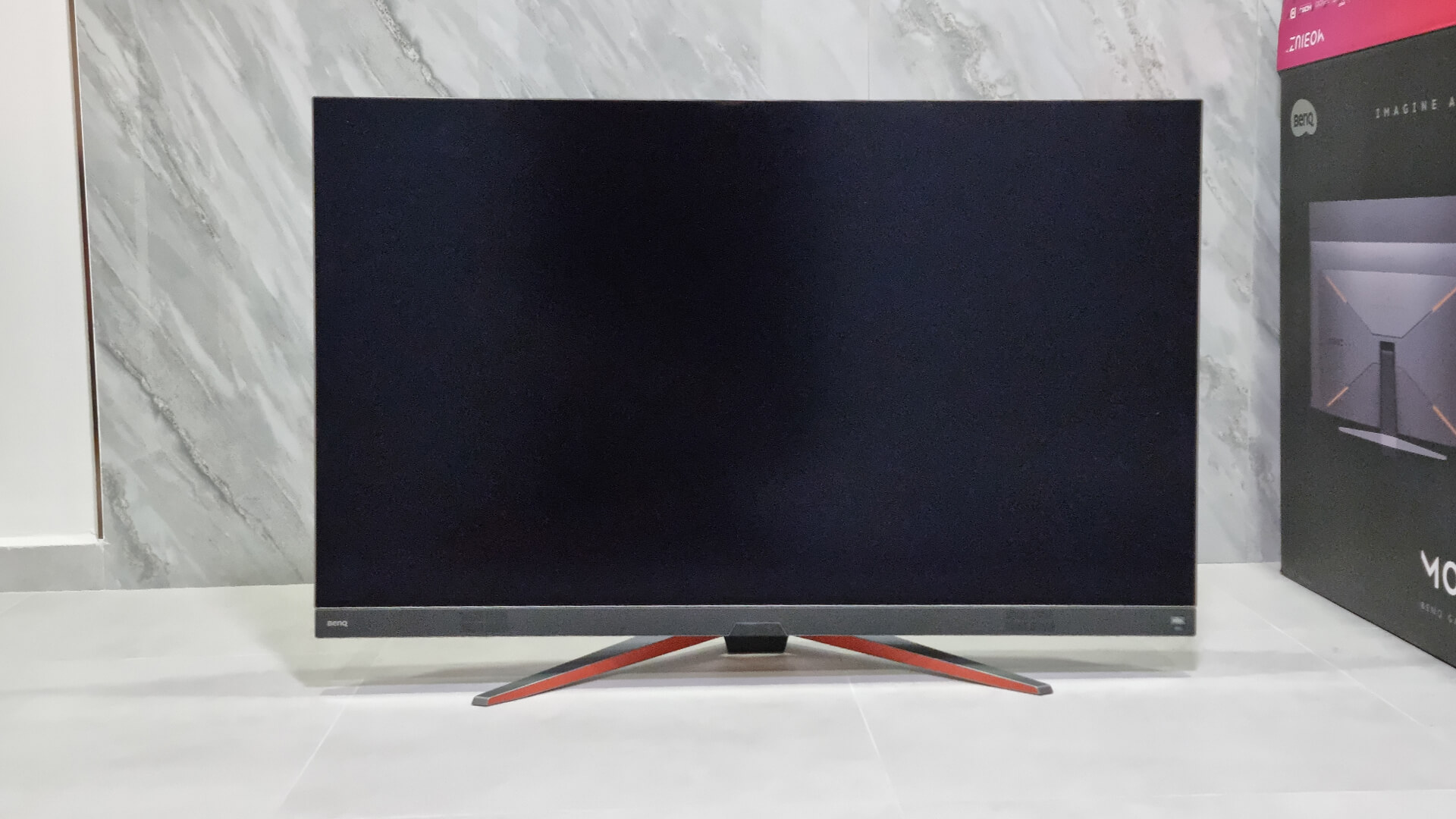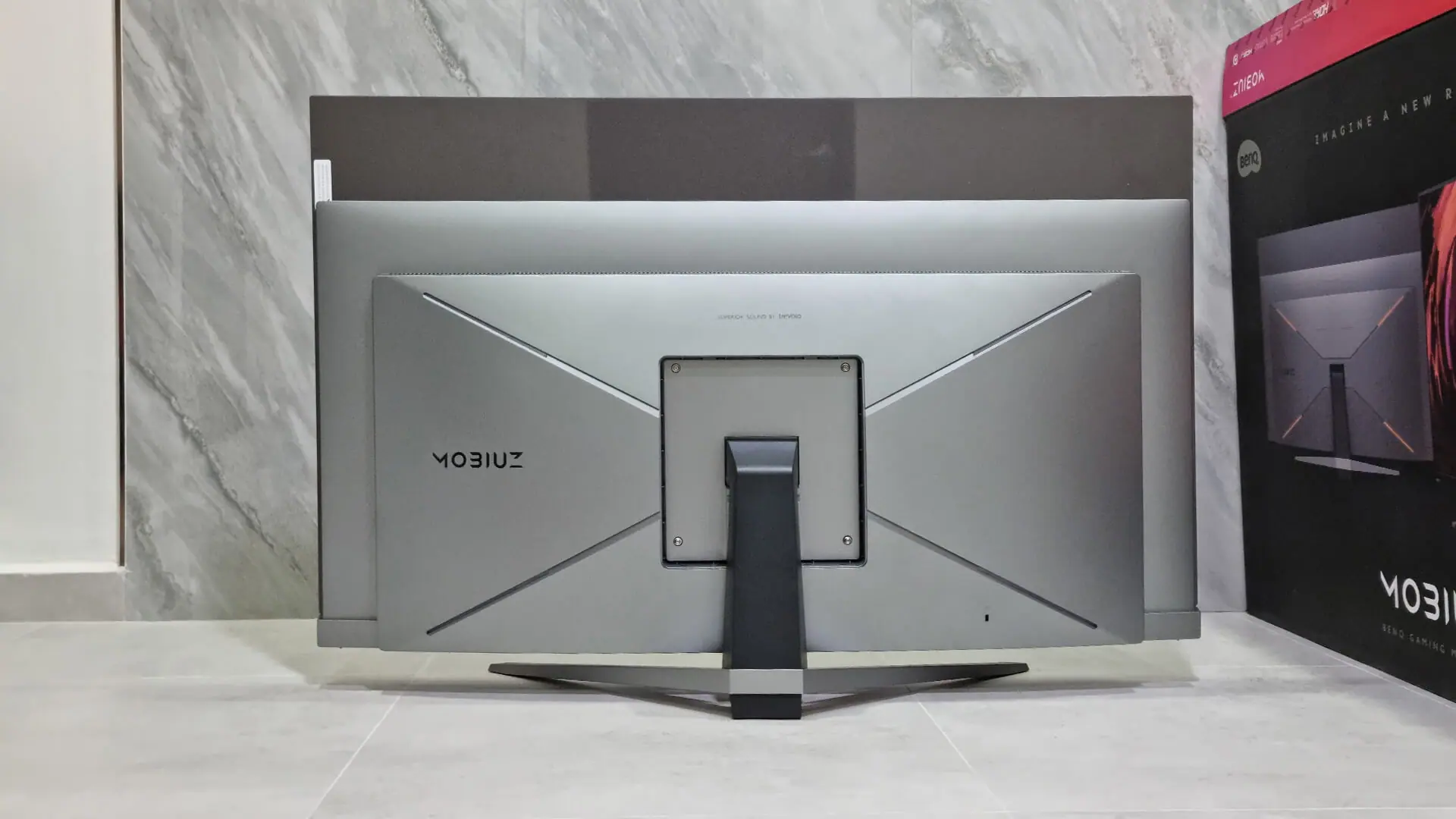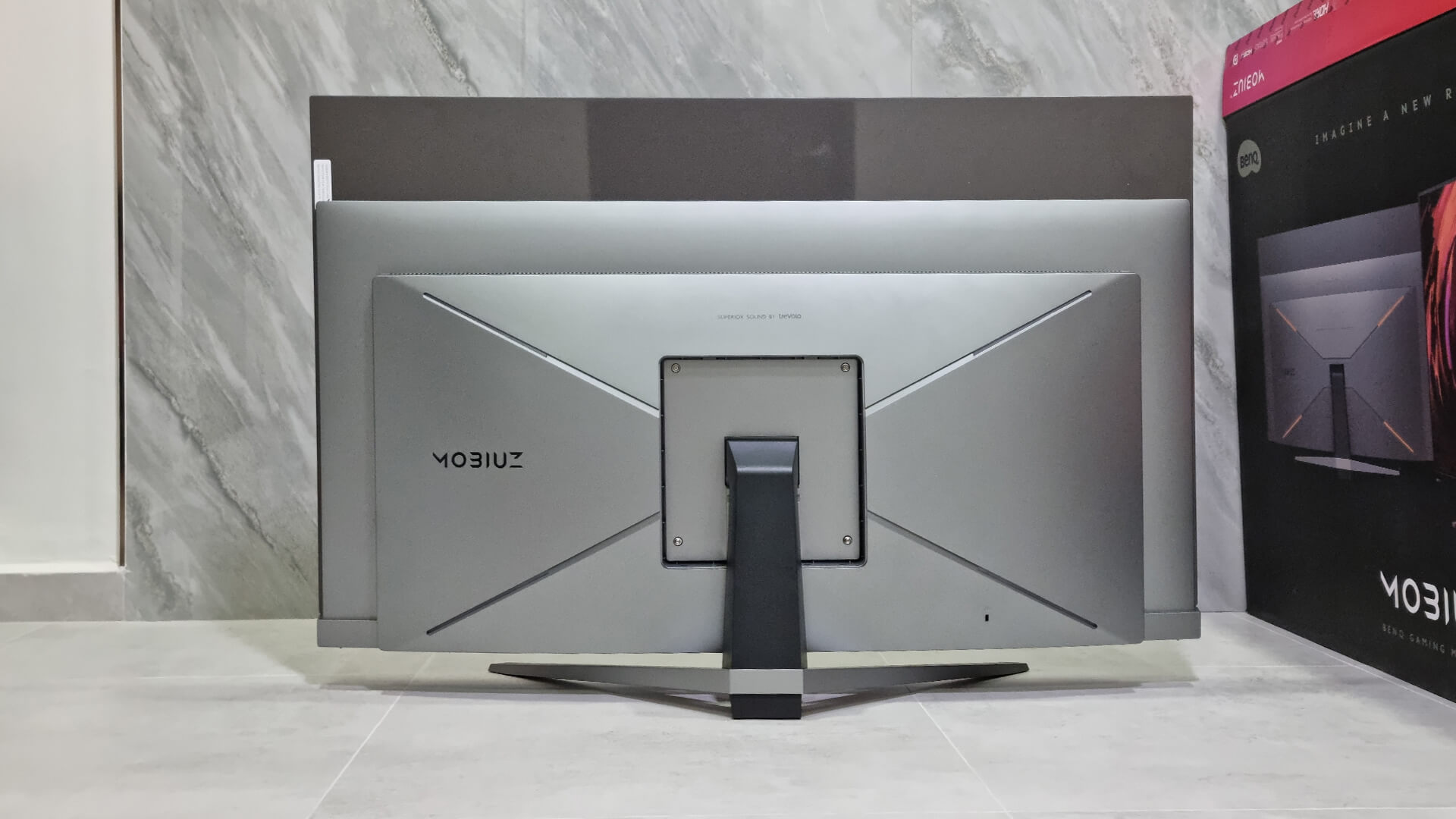 The BenQ MOBIUZ EX480UZ has a sleek, modern design and slim bezels that give it a stylish look. In addition, this gaming monitor features a borderless display on three sides, with a noticeable and functional bottom border that serves as a soundbar.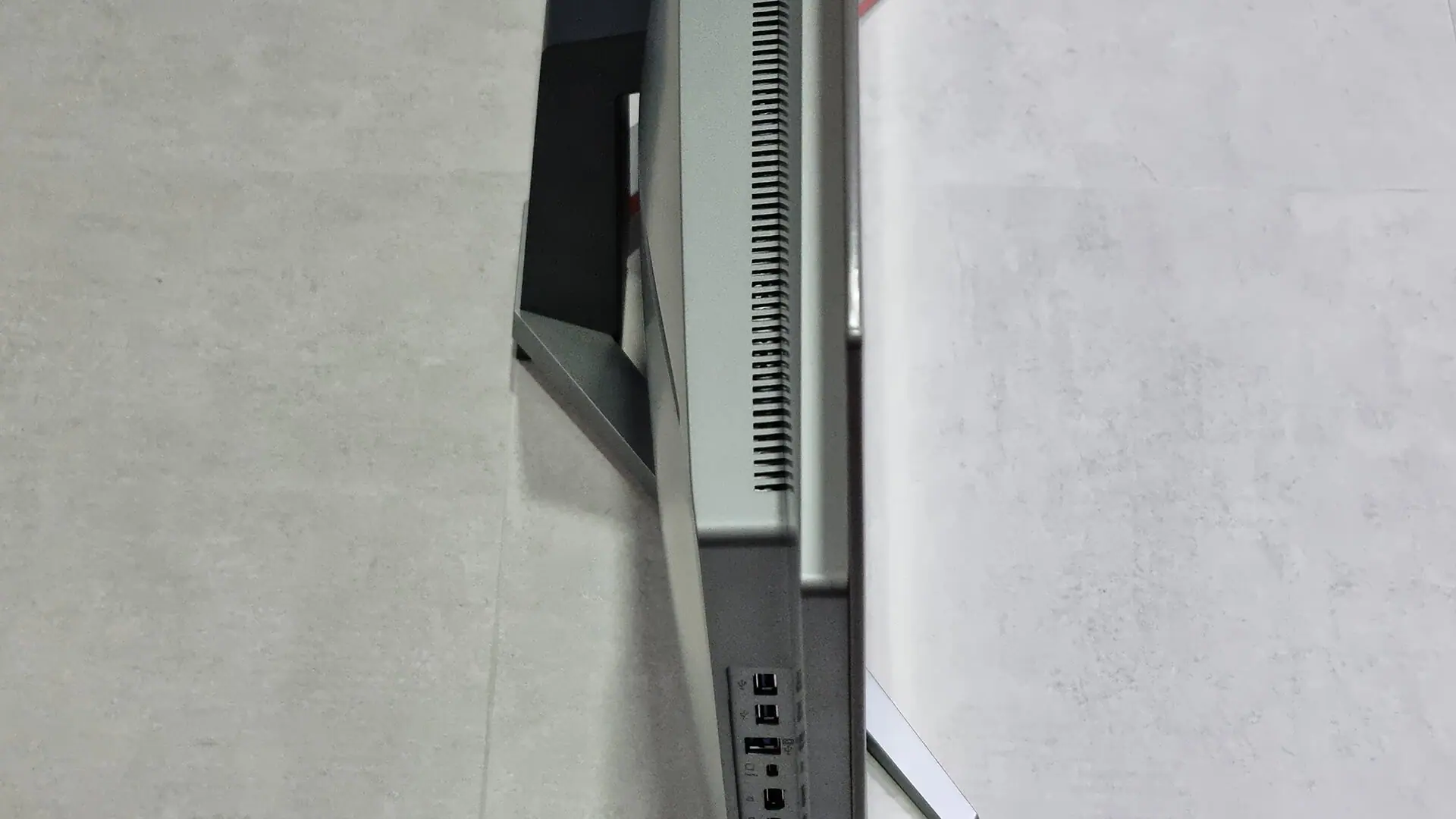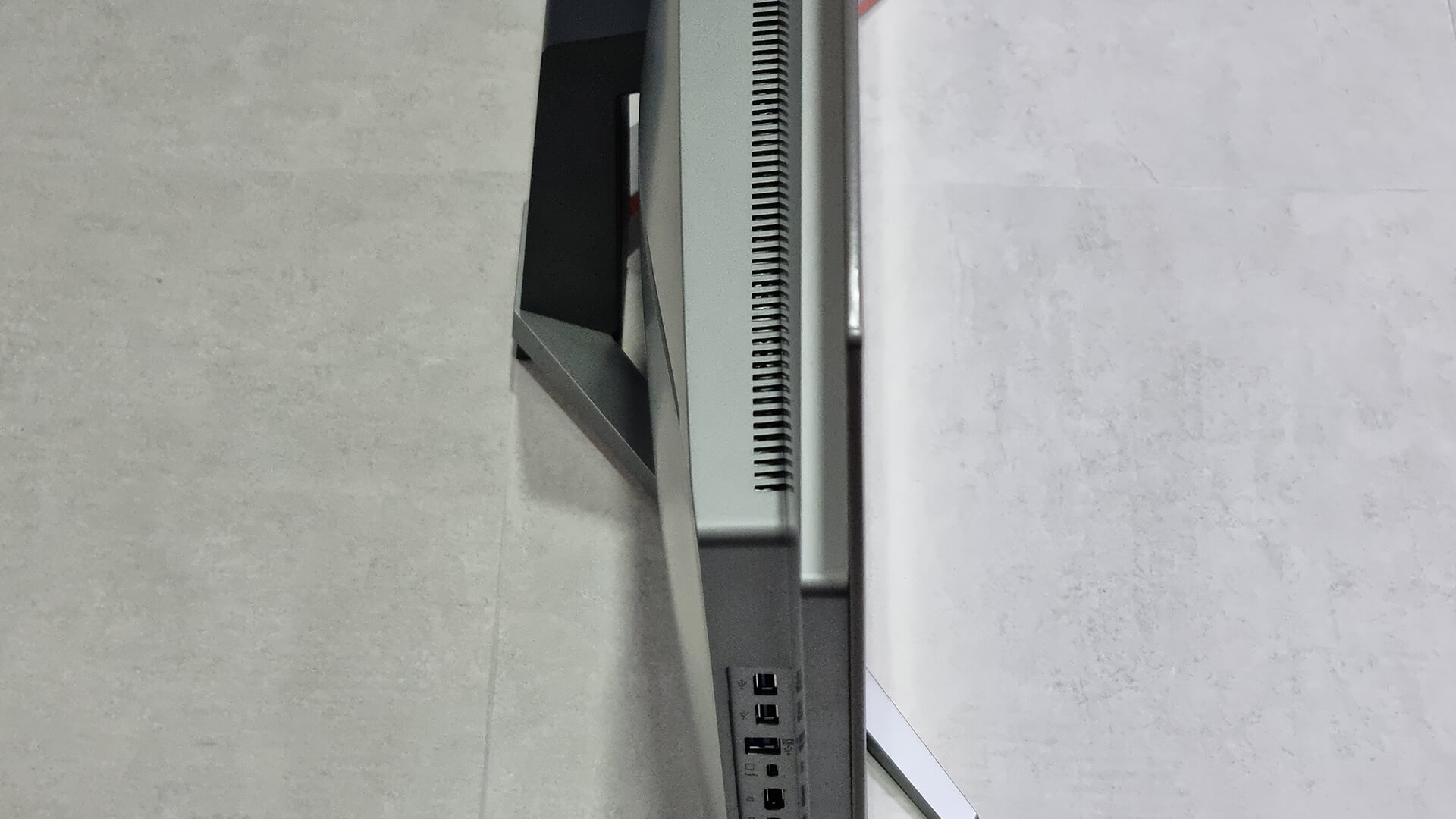 The chassis features an attractive colour scheme of gunmetal and black, complemented by lights at the rear and red accents on its base, giving a touch of elegance to the device. In addition, the lighting options at the back create an incredible gaming aesthetic that gamers will appreciate.
Despite its size, the EX480UZ has the impressive build quality and feels robust and well-built. In addition, the monitor is made of high-quality materials, ensuring its durability.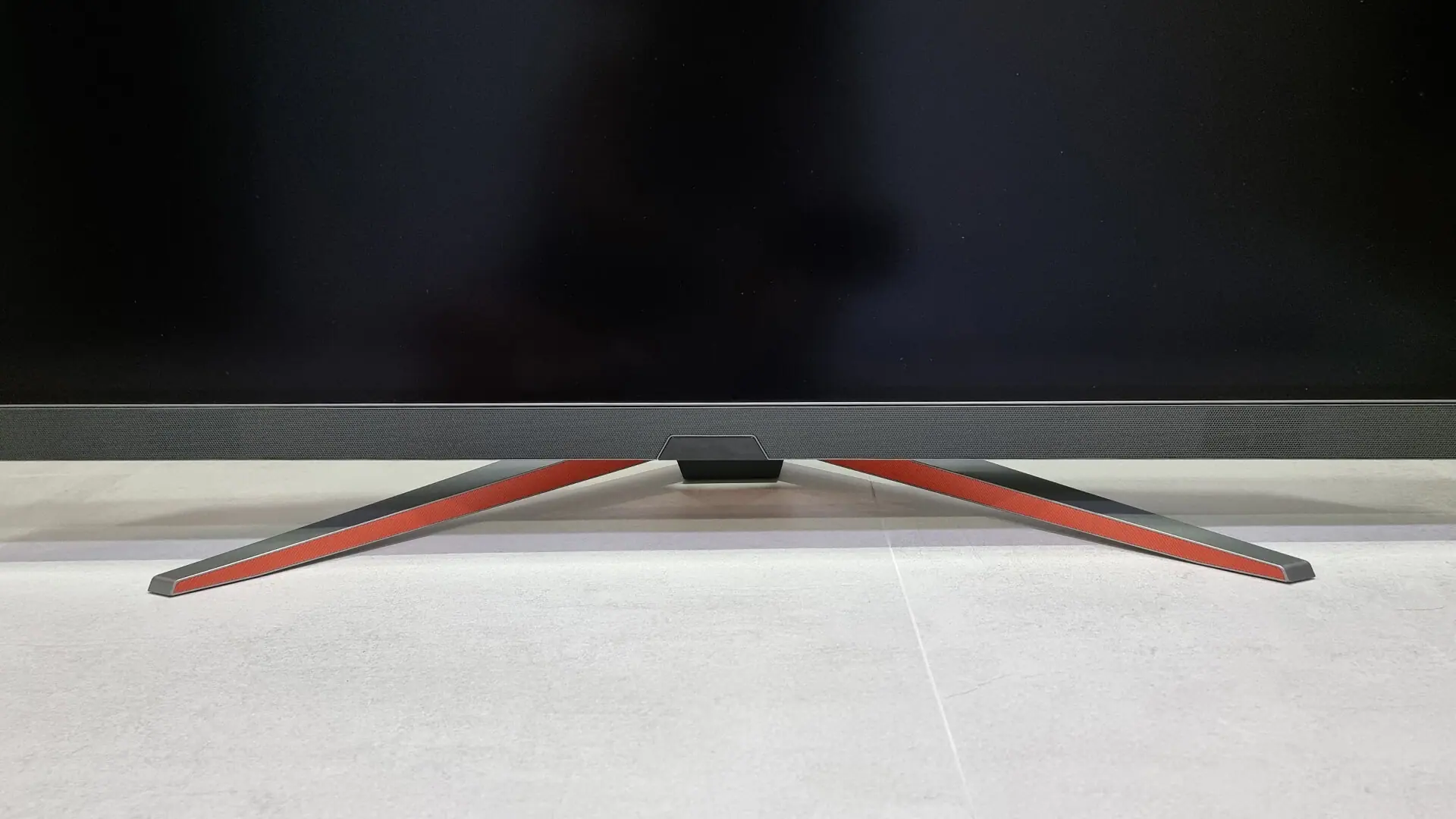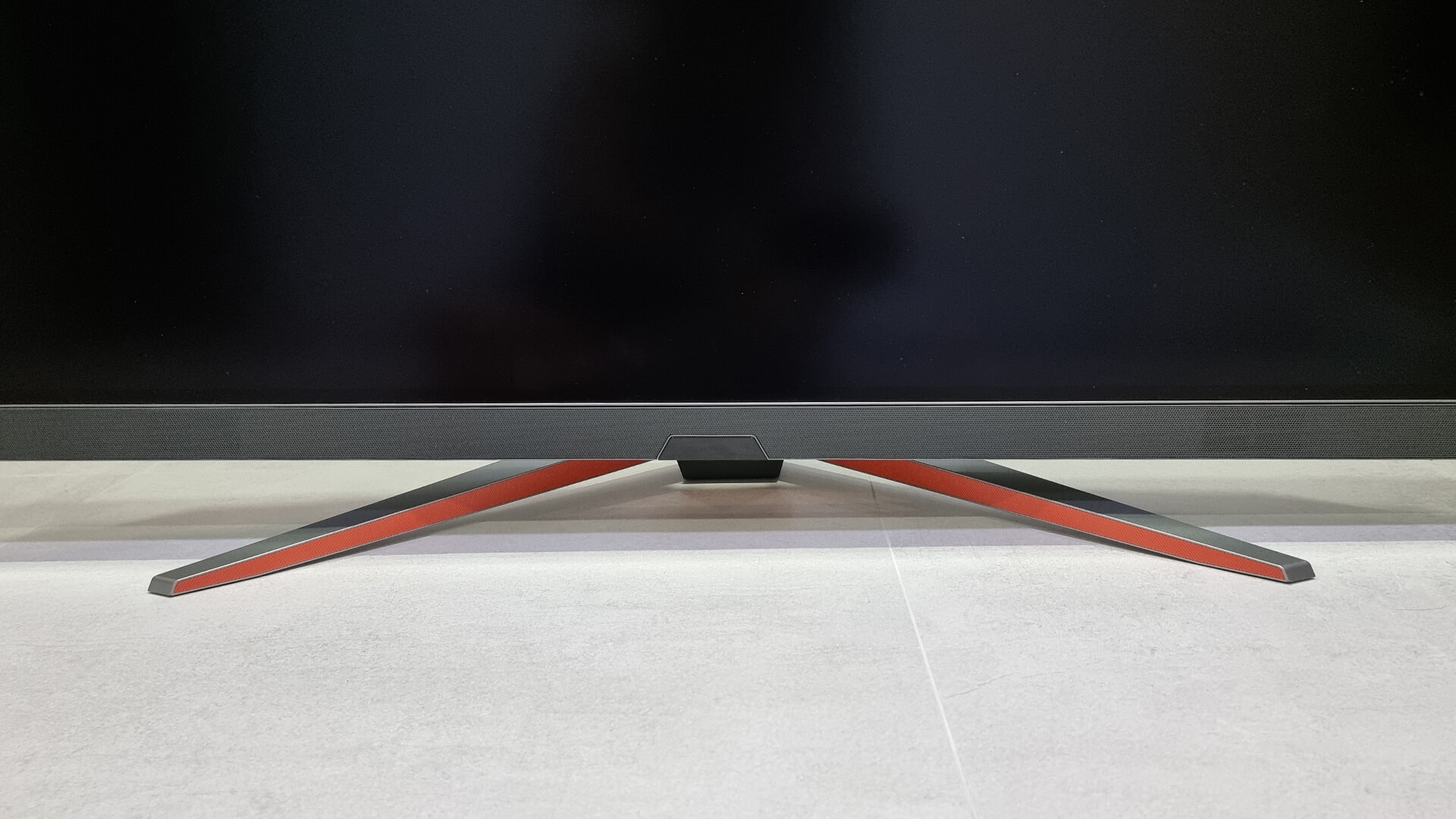 The monitor's stand is wide and sturdy, providing stability for the massive 48-inch screen. However, its legs occupy more room than a standard rectangular base, making it less space-efficient. The limited ergonomic adjustments, offering only tilt, is another thing we would like to complain about the stand. However, this can be remedied by using a VESA mount.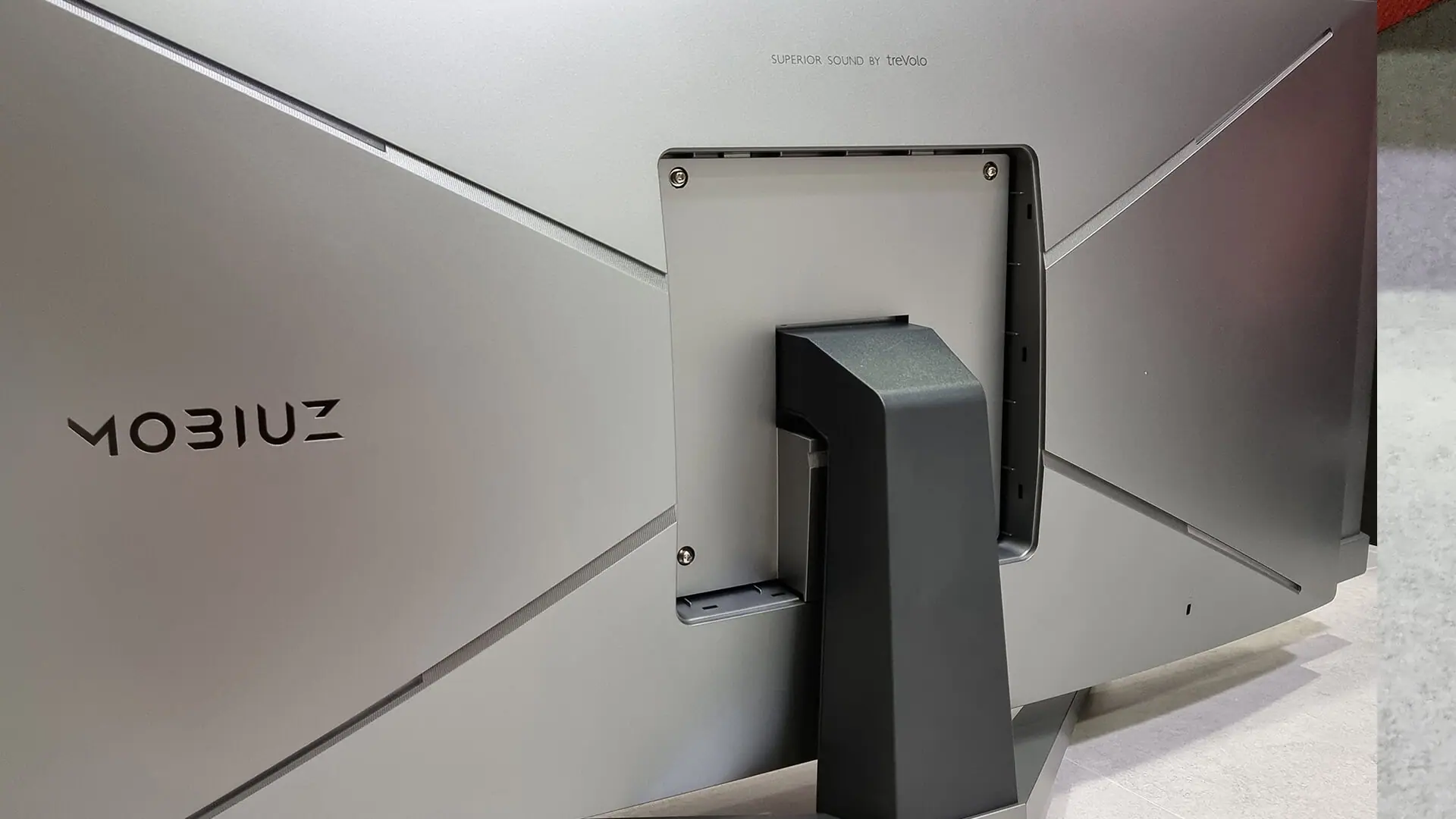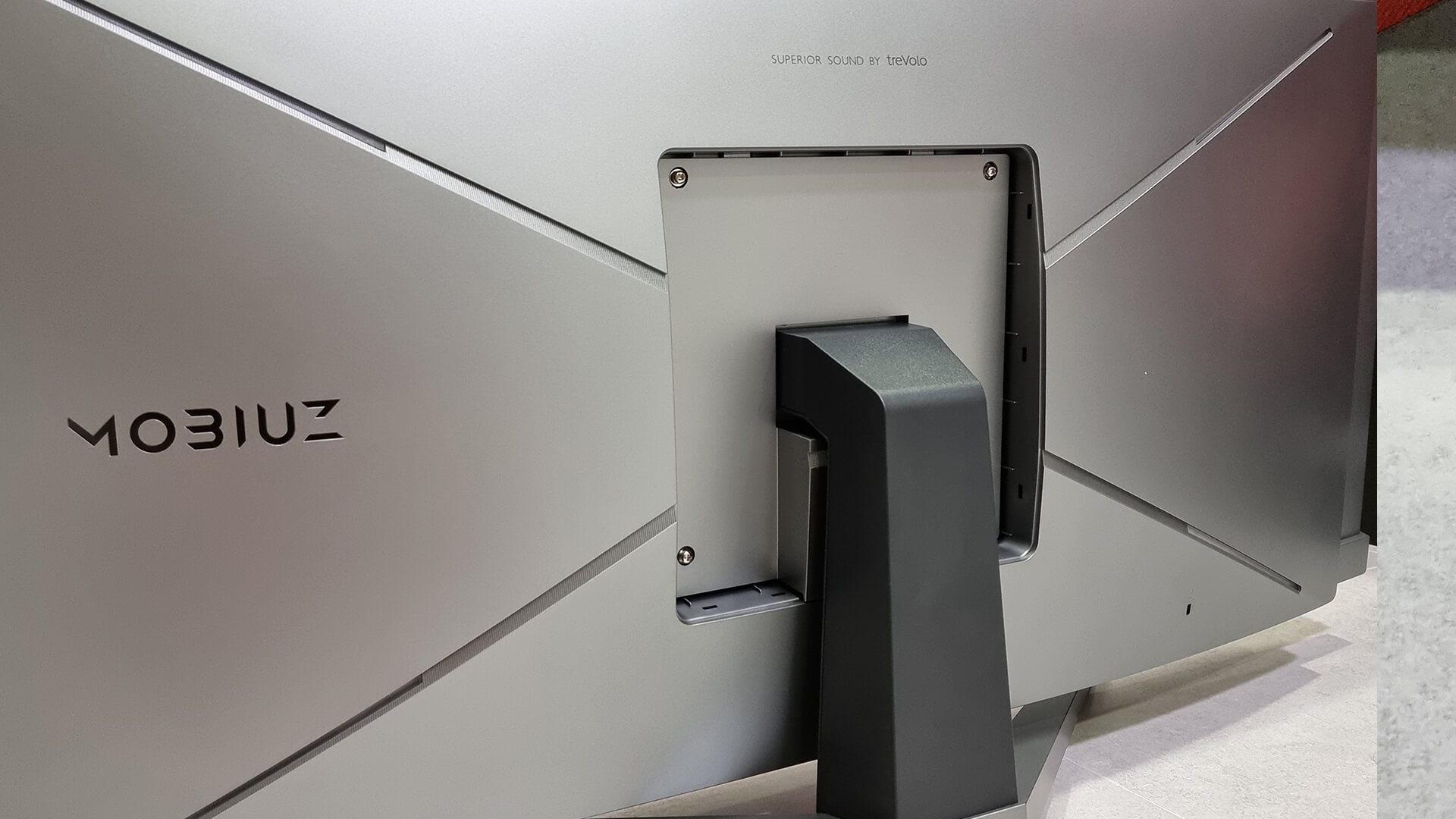 Regarding connectivity, the monitor features a generous selection of ports on the left side, including two USB 3.2 slots, a 90W USB-C port, two HDMI 2.1 ports, a DisplayPort 1.4 outlet, and a 3.5mm headphone jack. In addition, the EX480UZ provides an extra USB-B port and S/PDIF jack, with two more USB-A ports at the back of the monitor for a more streamlined mouse-and-keyboard connection.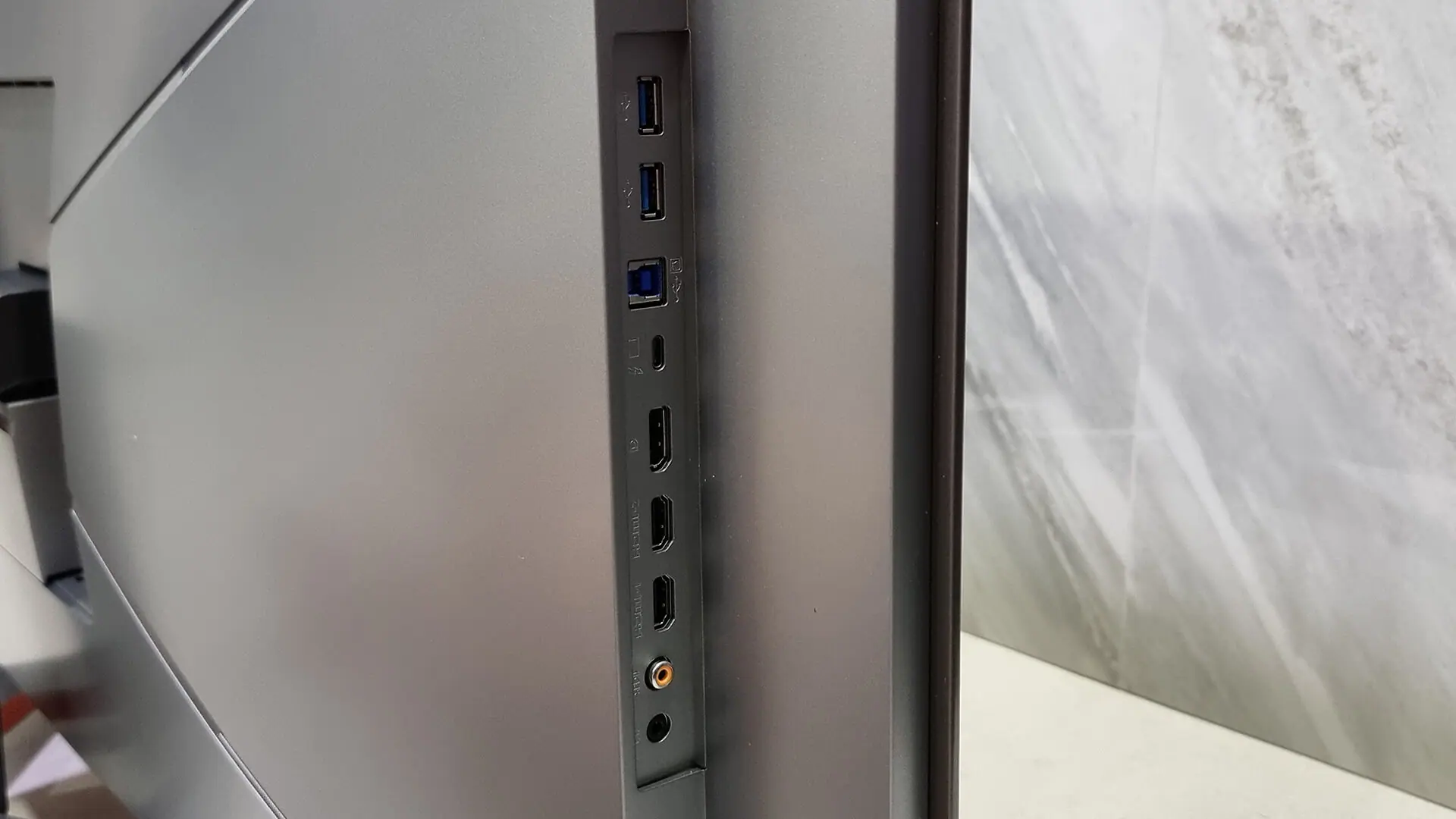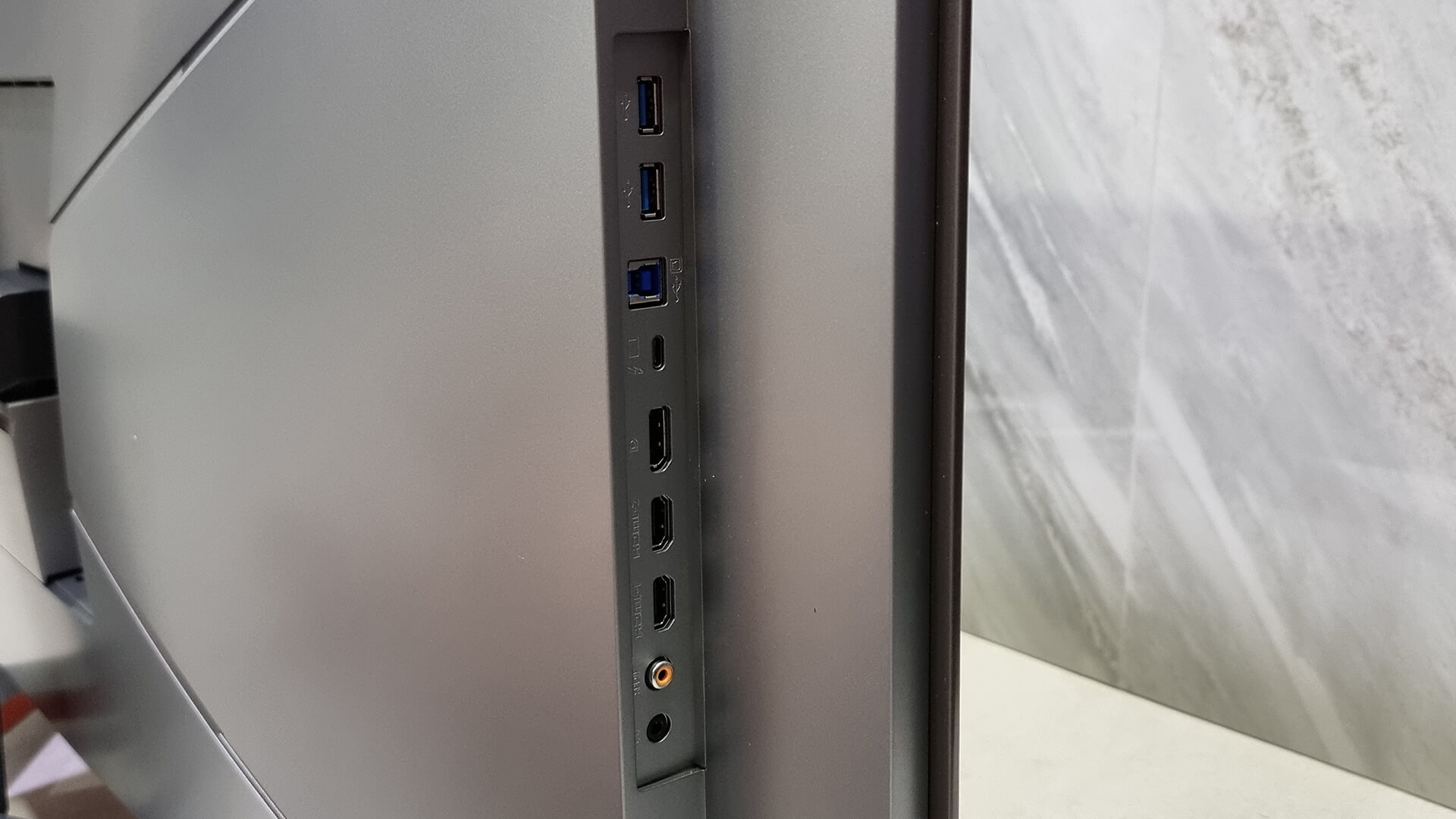 The wide selection of connectivity options makes building an all-in-one battle station easy. With the EX480UZ, users can hook up their PC, PlayStation 5, Xbox and other consoles simultaneously, allowing for a seamless gaming experience across different platforms.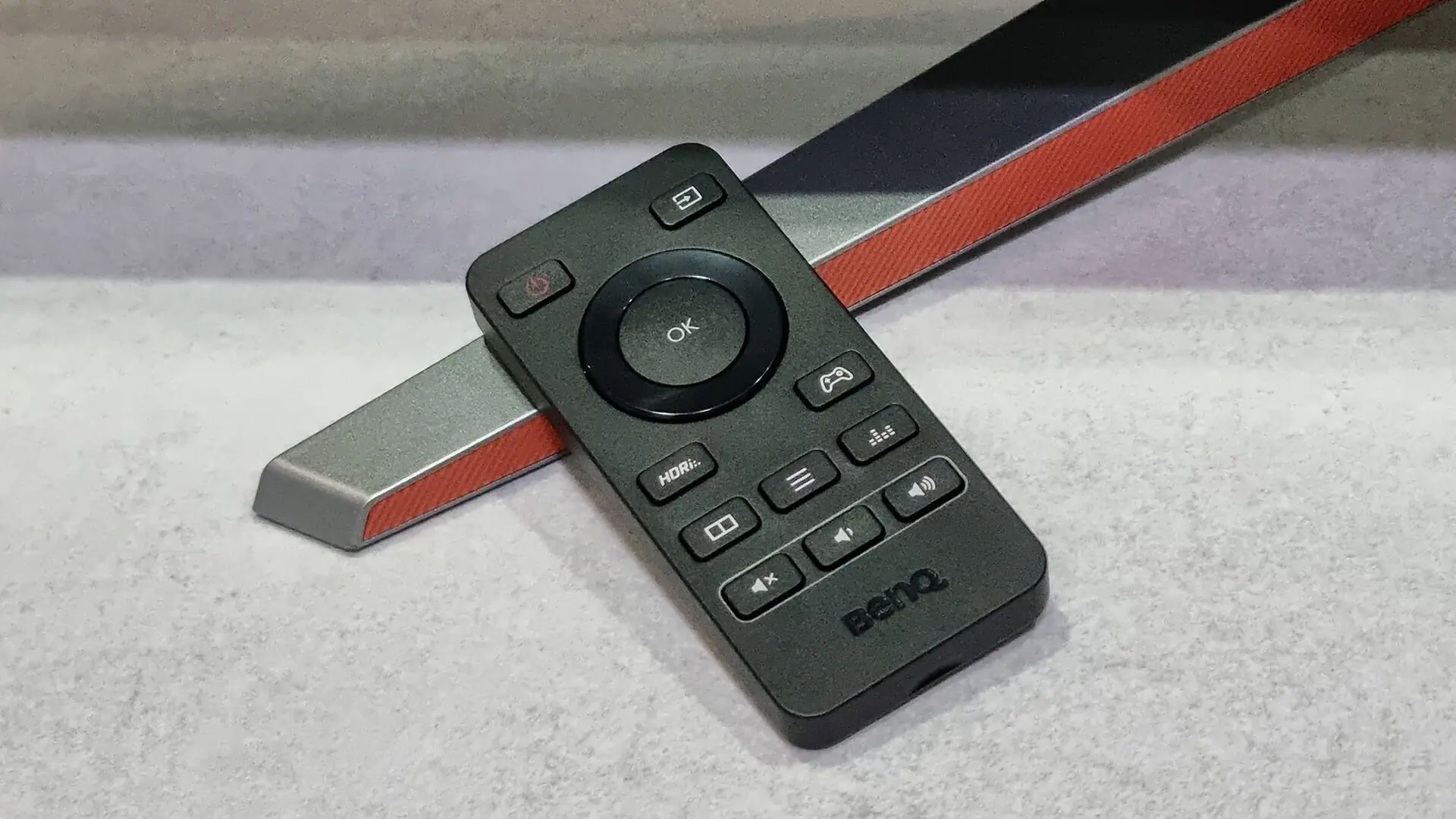 The monitor's dual HDMI 2.1 ports support variable refresh rates, allowing 4K gaming at 120Hz. At the same time, the DisplayPort 1.4 outlet provides further flexibility, making it easy to connect to high-end graphics cards for top-tier gaming performance. The monitor also features USB-C 90W power delivery, making it easy to charge compatible devices. The EX480UZ's quick OSD, scenario mapping, and remote control features enable users to switch settings fast and efficiently manage their setup, making it a solid investment for any serious gaming setup, whether console or PC-based.
Exceptional performance with OLED 120Hz gaming display
The BenQ MOBIUZ EX480UZ gaming monitor offers an immersive gaming experience with exceptional display and performance features. With its massive 48-inch OLED display, the monitor delivers sharp and vivid visuals with its 3840×2160 16:9 resolution. The display also boasts a 120Hz refresh rate, which provides gamers with smooth and uninterrupted gameplay. In addition, the 0.1ms GTG and AMD FreeSync Premium enhance the monitor's performance by delivering rapid response times, ensuring minimal lag and tearing during gameplay.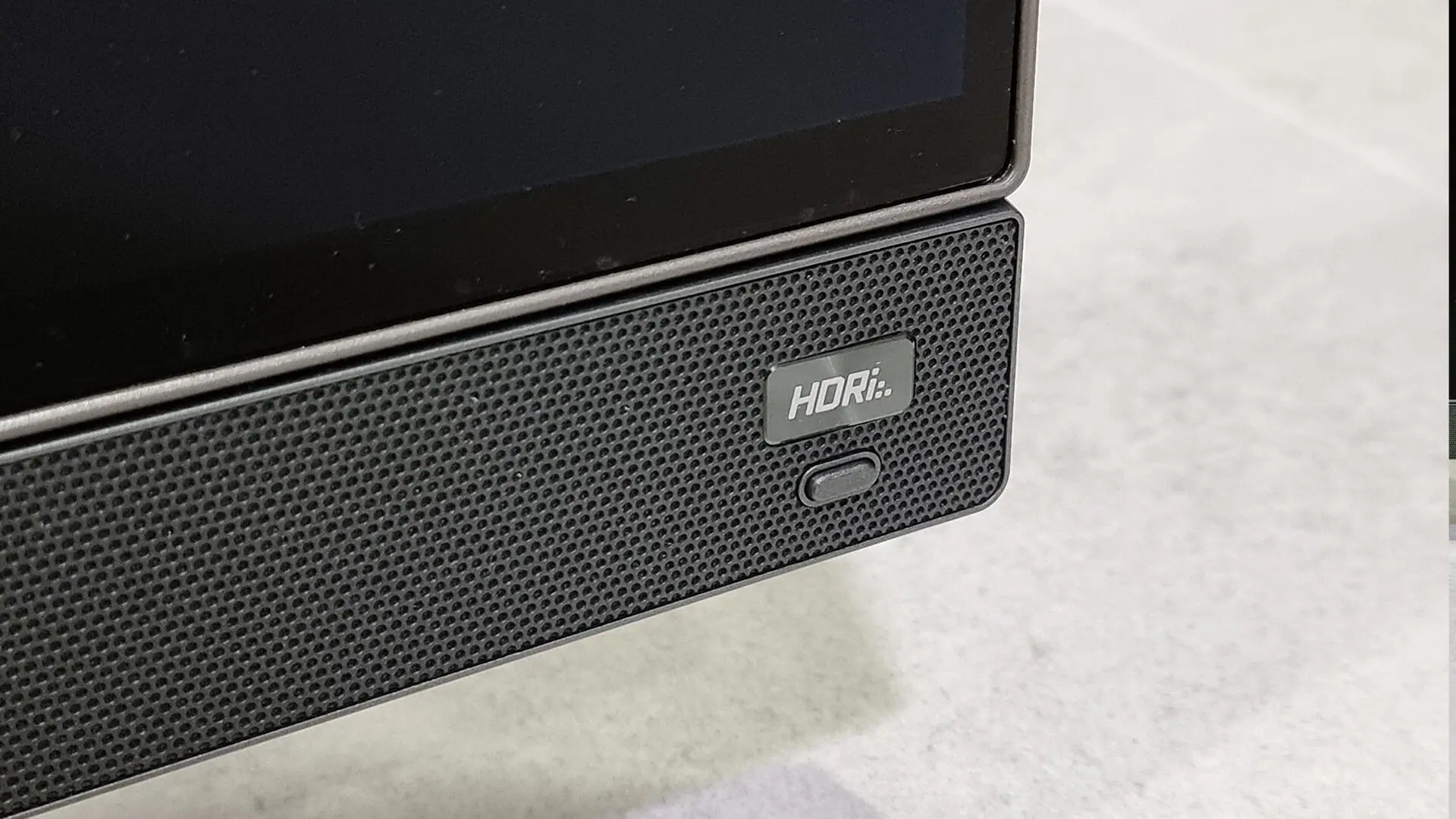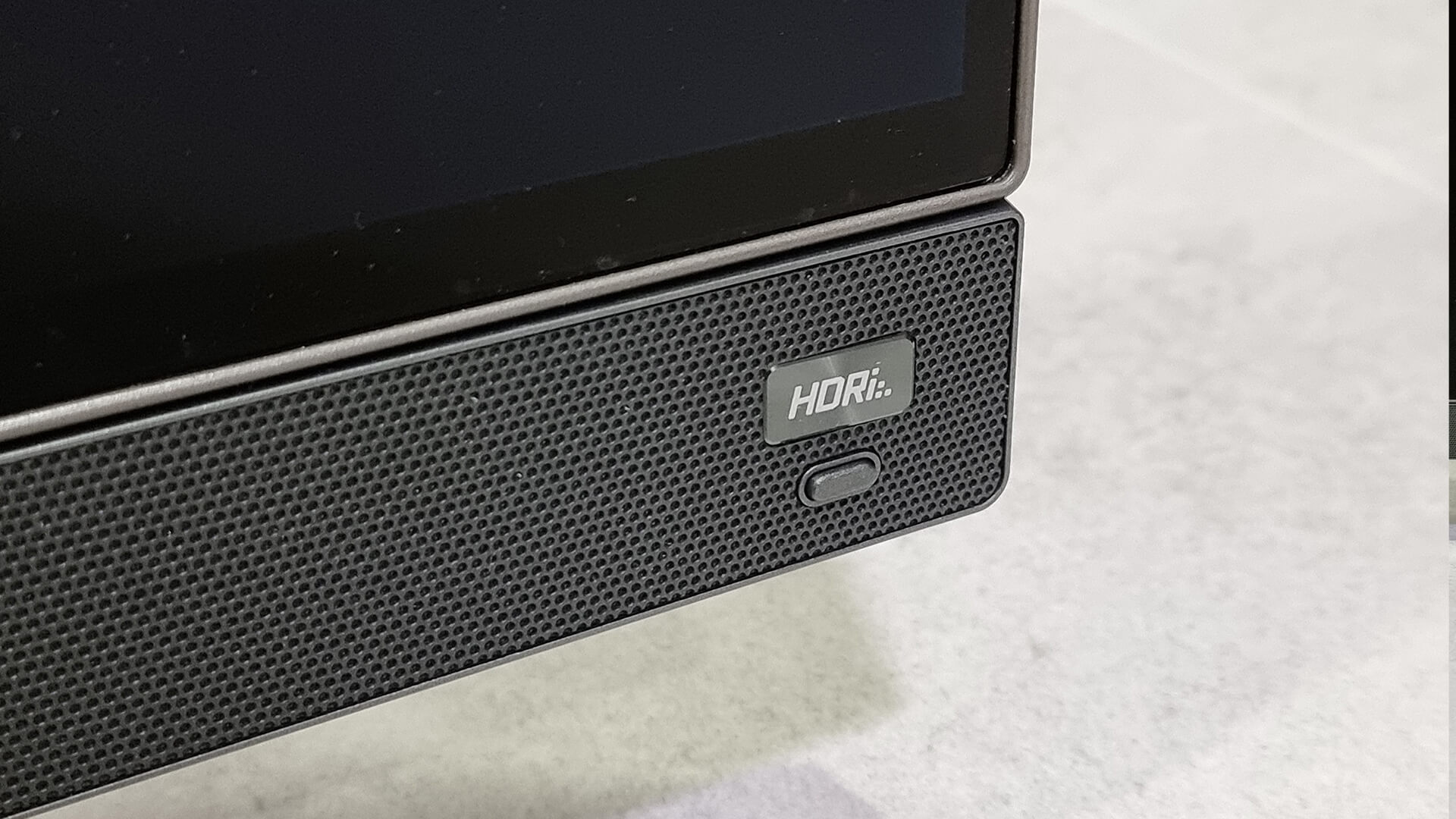 One of the standout features of the EX480UZ is its HDRi technology, which takes image colour, detail, and clarity to the next level. The technology automatically adjusts the screen brightness by detecting the current ambient light level and the image content, ensuring viewers can see the content on the monitor. The proprietary HDRi technology also enhances contrast by saturating colours and adapting to ambient light, making the gaming experience unique and truly immersive.
The OLED display of the EX480UZ delivers natural colours with perfect hues, saturation, and contrast, without requiring a backlight and covers 98% DCI-P3 with Delta E ≤ 2. These features ensure that the monitor reproduces colours accurately, giving gamers an edge in the game, as they can see things more clearly.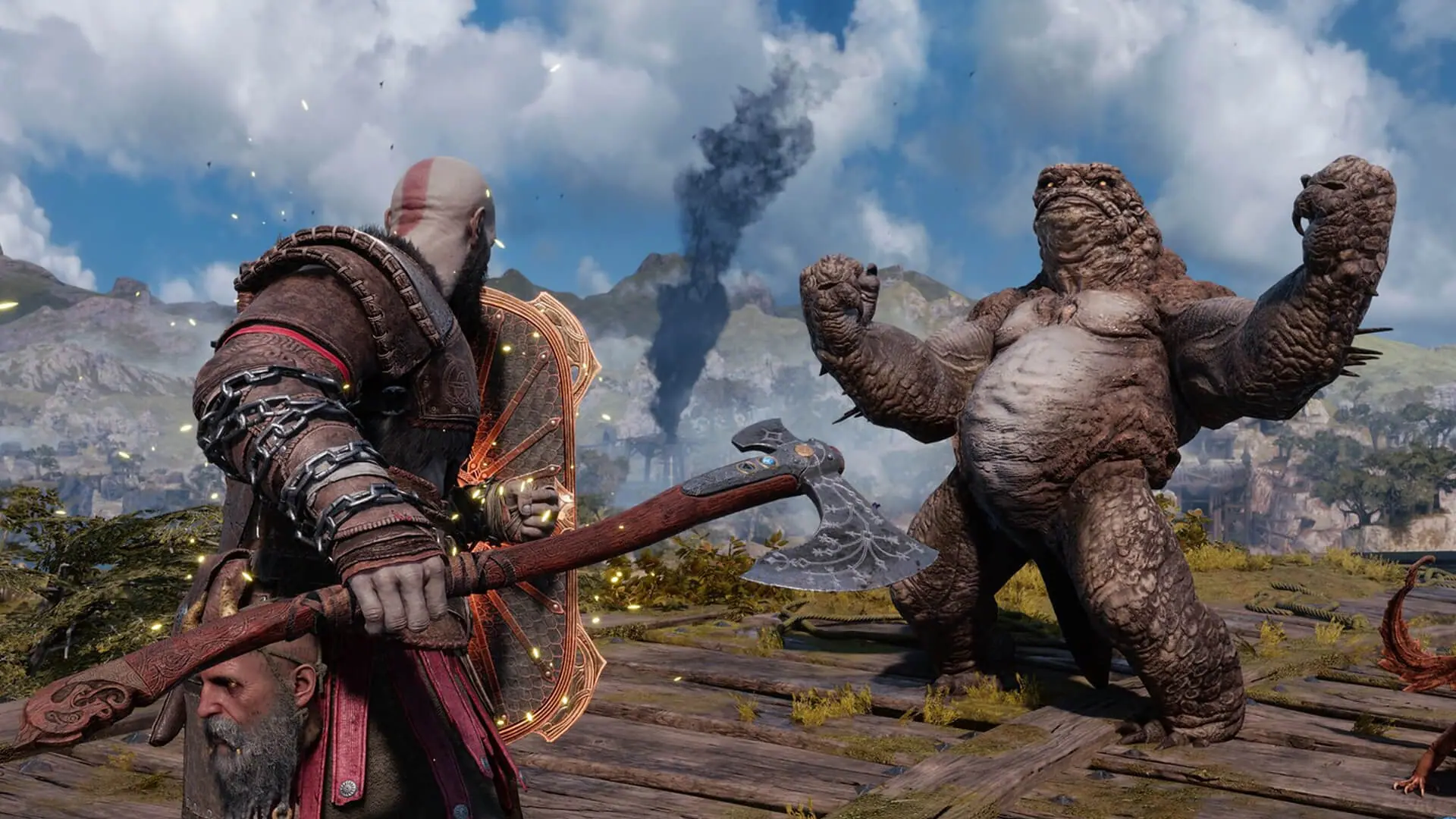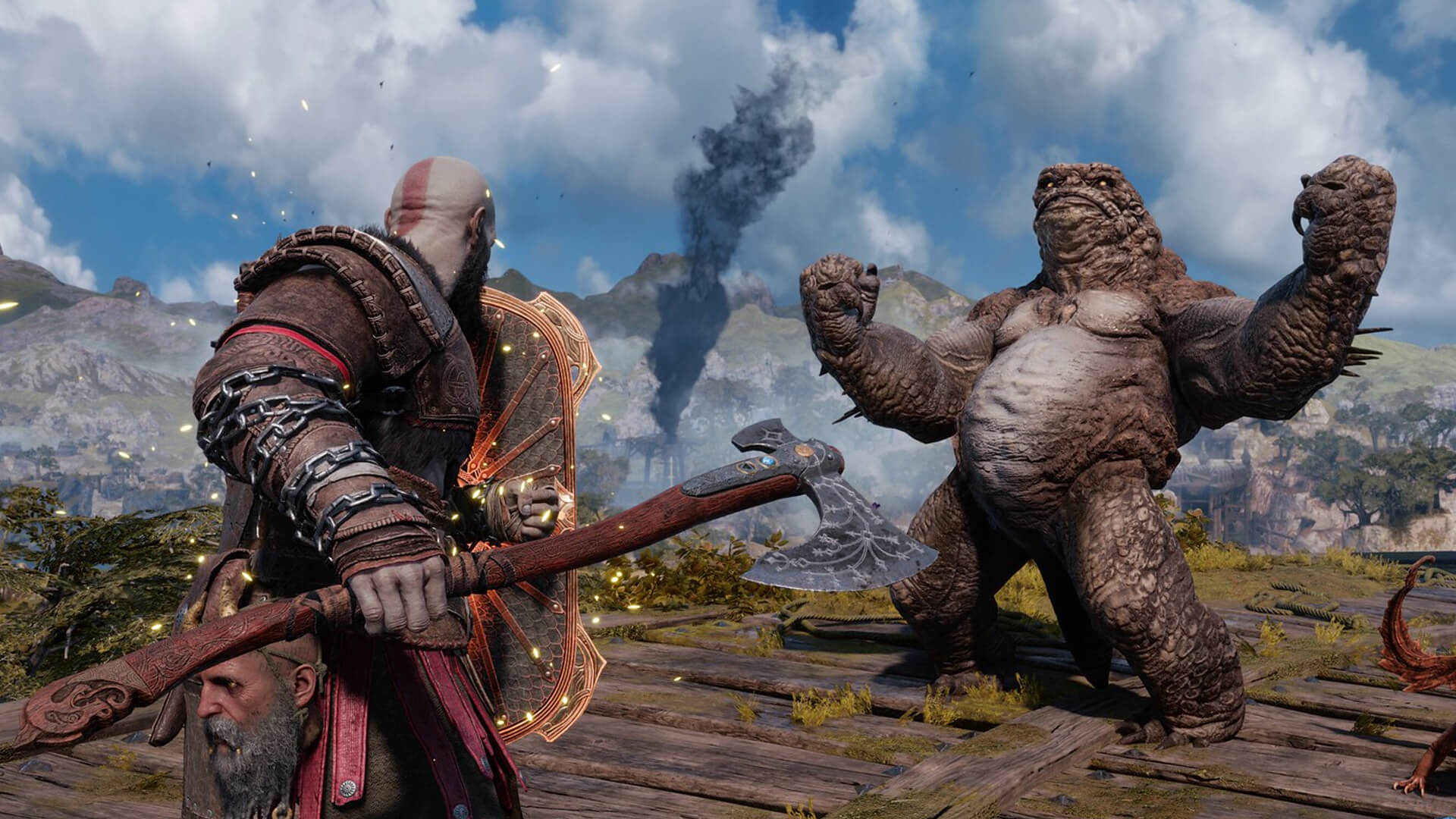 The team has put the monitor to the test on both God of War Ragnarök and Elden Ring. In God of War Ragnarök, players will appreciate the monitor's HDRi technology, which enhances the game's vivid colours and stunning visuals, from the lush greenery of Midgard to the fiery depths of Helheim. In addition, the OLED display produces natural colours with perfect hues, saturation, and contrast, making each environment and character look incredibly lifelike. On the other hand, in Elden Ring, the monitor's Light Tuner technology provides subtler light and shadow, making the game's world look even more atmospheric and immersive. In addition, the black eQualizer technology helps reclaim details from improperly displayed dark sections, ensuring that players can spot every hidden item and enemy in the game's challenging dungeons and environments. Finally, with the monitor's exceptional colour reproduction and smooth performance, players can experience the full beauty and intensity of Elden Ring's epic battles and breathtaking landscapes.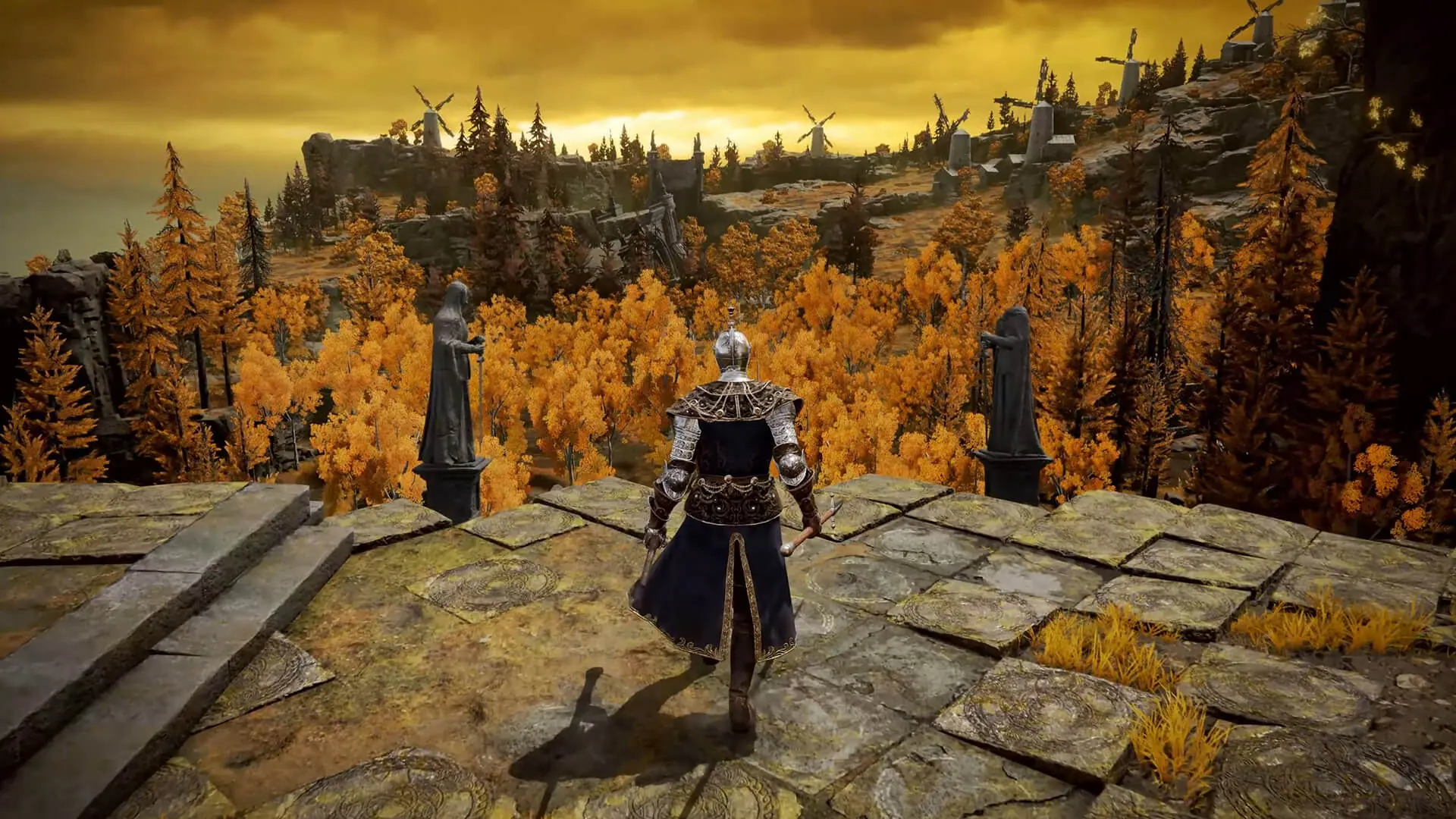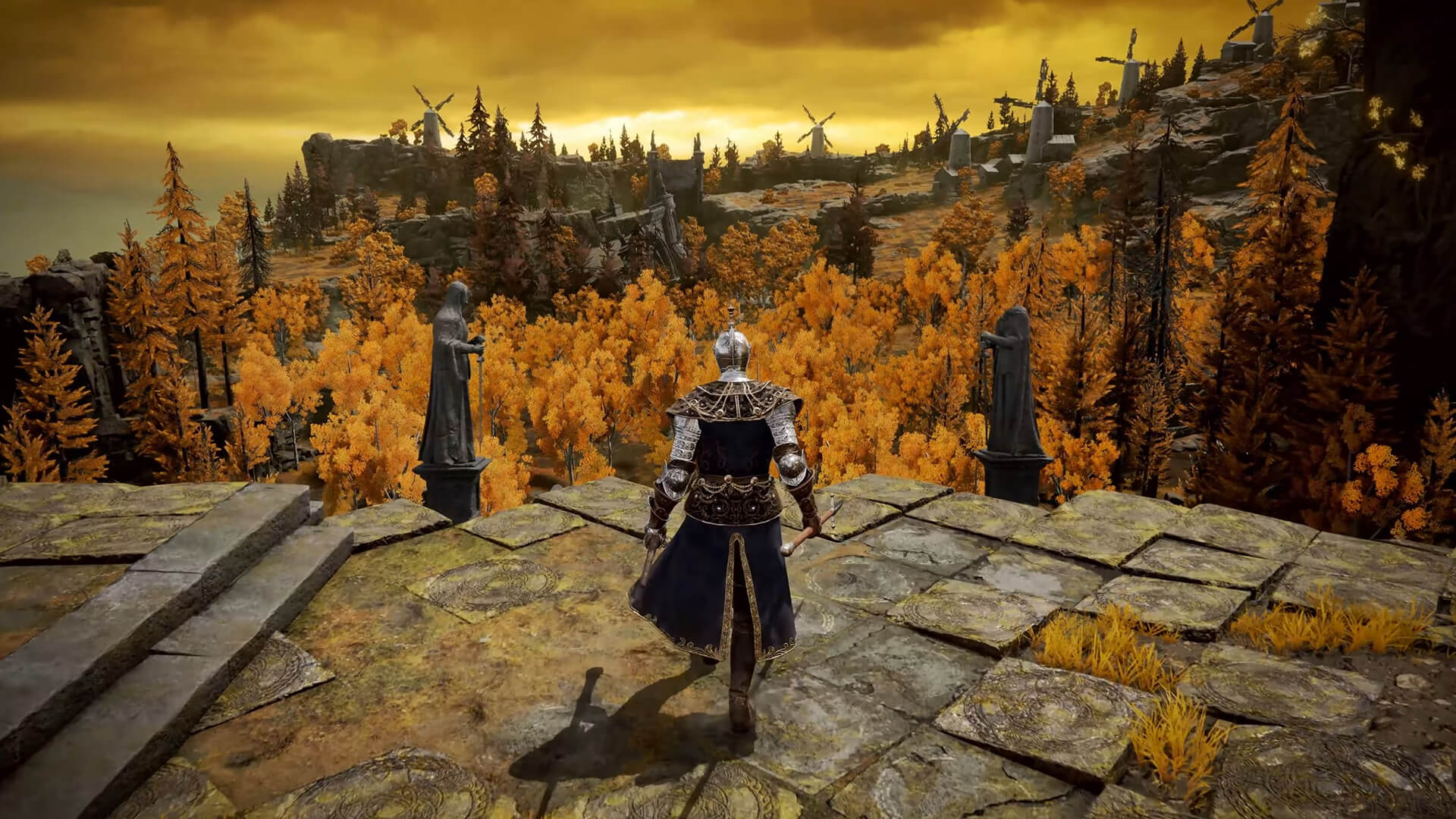 The fast refresh rate of 120Hz, coupled with the 0.1ms GTG and AMD FreeSync Premium, makes the EX480UZ ideal for gamers who demand top-notch performance from their equipment. Overall, the BenQ MOBIUZ EX480UZ gaming monitor is an exceptional choice for gamers who want a truly immersive gaming experience.
Immersive sound for gaming enthusiasts
Immerse yourself in the epic battles of God of War Ragnarök or the fantastical world of Elden Ring with the exceptional audio capabilities of the BenQ MOBIUZ EX480UZ monitor. Its built-in speakers and five immersive sound modes designed for gamers provide a complete surround sound experience that brings the game to life.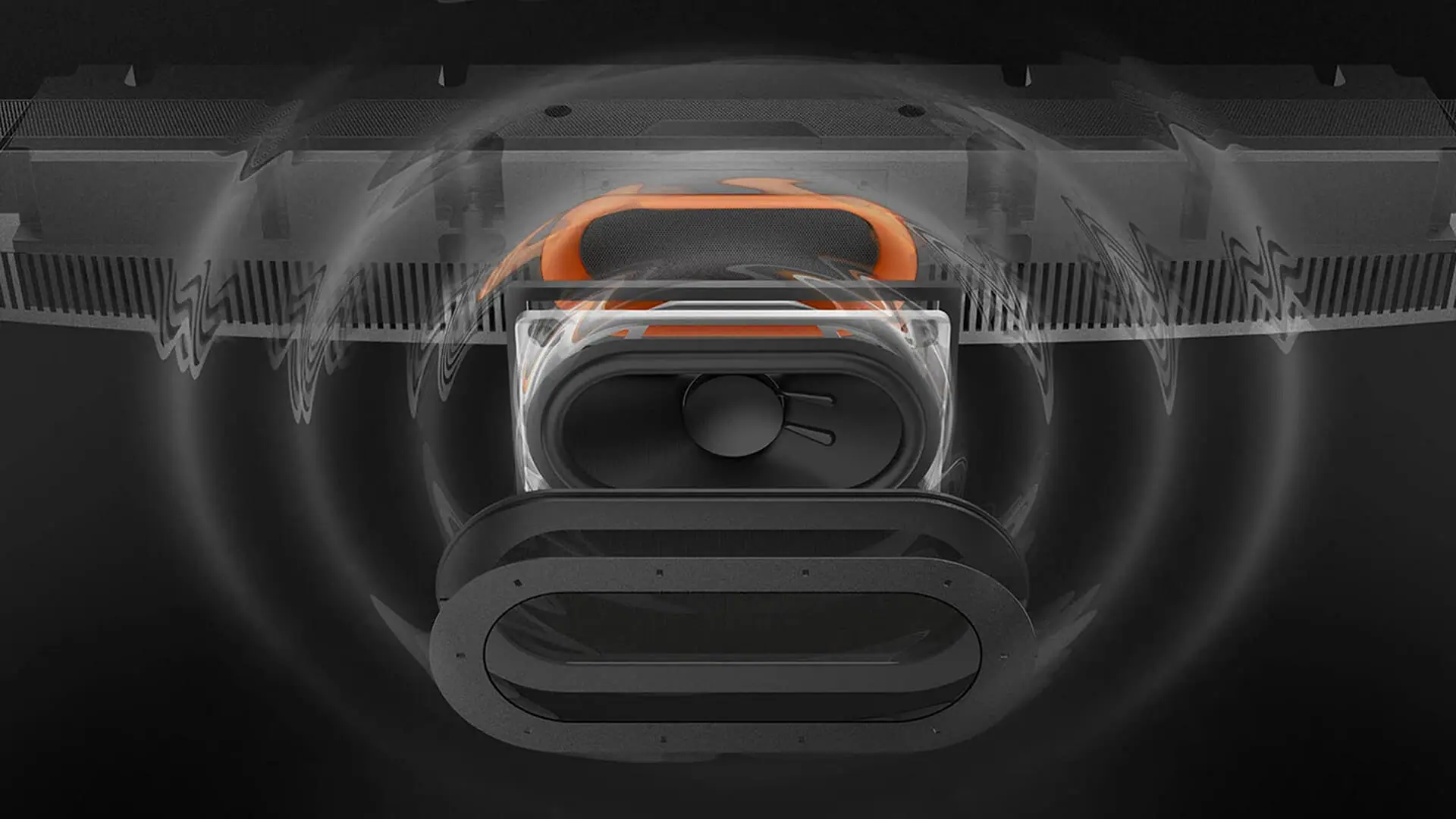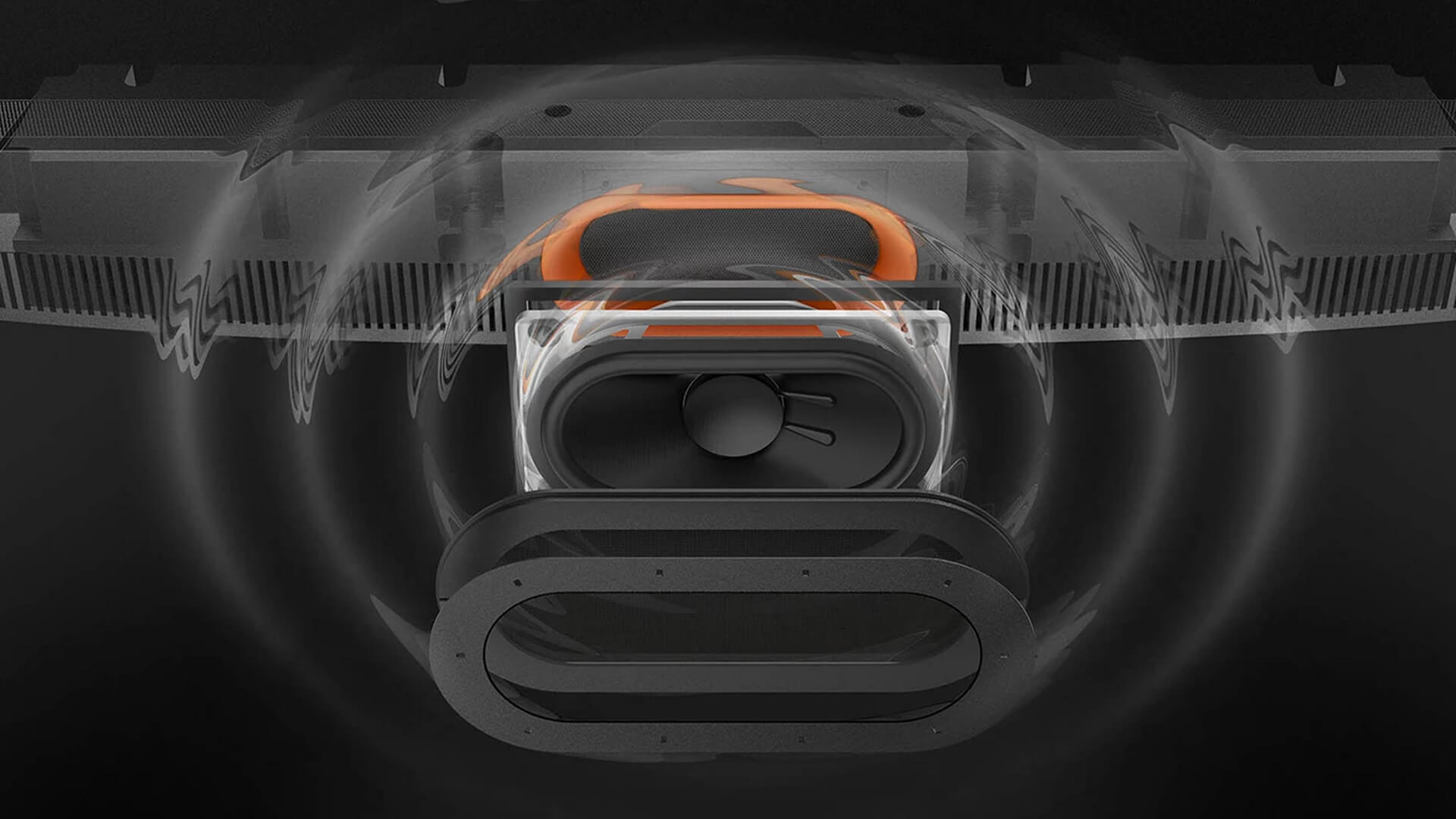 The treVolo experts have created a player-specific surround sound field and unique sound modes for various game types that configure high-middle and bass settings to deliver a fully immersive gaming experience. With the monitor's powerful 2.1 channel amplifier and 10W subwoofer, you can catch every low-pitched bass note, like the sound of sword clashes, spells, and magical effects, adding to the game's realism. In addition, the preconfigured sound modes for FPS, racing and fighting games provide an immersive experience tailored to each game type.
Furthermore, the sound quality of the BenQ MOBIUZ EX480UZ monitor is so superior that there is no need for external speakers or headphones. Just plug in the monitor and enjoy the whole experience without additional setup. The sound system offers a much higher-quality alternative to headphones and avoids the hassle of connecting external speakers.
Eye-care technology with TÜV Rheinland Certification
The BenQ MOBIUZ EX480UZ features advanced eye-care technology that reduces eye strain and fatigue during long gaming sessions. In addition, TÜV Rheinland has certified the monitor to meet low blue light and flicker-free standards, making it easier on your eyes during extended use. The Low Blue Light feature eliminates harmful blue light, while the Flicker-Free technology eliminates annoying screen flicker.
Another remarkable feature of the EX480UZ is the Brightness Intelligence Plus Technology (B.I.+ Tech), which automatically adjusts the screen's brightness and colour temperature to match the ambient light in the room. This feature helps to reduce eye strain, making the monitor suitable for use in different environments.
This gaming monitor also sports the Color Weakness Mode, which uses red and green filters to help individuals with common colour vision deficiency distinguish colours more easily. This mode enhances the overall gaming experience for those struggling to differentiate between specific colours.
The verdict: BenQ MOBIUZ EX480UZ
The BenQ MOBIUZ EX480UZ is a high-end gaming monitor with excellent picture quality, large screen size, HDR support, and OLED display technology. In addition, its gaming-focused features, such as a high refresh rate, breakneck response time, and game-specific sound modes, make it an excellent choice for serious gamers who demand the best performance from their equipment.
The monitor also has impressive built-in speakers and various connectivity options, including DisplayPort, HDMI, and USB. However, the monitor's large size and high price make it a significant investment, and its limited ergonomics may only be suitable for some users.
The BenQ MOBIUZ EX480UZ is an excellent choice for gamers who prioritize performance, immersive gaming experience, and high-end picture and sound quality. While it may be too expensive for some, it's a solid investment for those looking to elevate their gaming setup to the next level. For those interested in 4K gaming monitors, BenQ MOBIUZ has two other options to consider: the 32-inch EX3210U and 27-inch EX2710U. Both monitors offer 4K resolution and gaming-focused features.