When it comes to gaming, the importance of having a high-quality monitor cannot be overstated. In order to achieve a truly immersive and responsive gaming experience, a monitor must have a fast response time and a high refresh rate. The BenQ MOBIUZ gaming monitor series is designed to meet these needs and offers additional features to enhance the overall gaming experience.
The EX270QM, one of the monitors in this series, is a 27-inch gaming monitor engineered with gamers in mind. Its advanced features and specifications make it a top choice for gamers who demand the best performance from their monitors. Its 240Hz refresh rate is crucial for gaming, as it delivers a smoother, more responsive display. This reduces motion blur and makes fast-paced action scenes more fluid and realistic, giving gamers a competitive edge.
Display: 27-inch, 2K QHD (2560 × 1440) IPS 16:9
Color Space (DCI-P3): 98% P3
Response Time: 1ms (GTG)
Refresh Rate (Max): 240Hz
HDR Support: HDR10, VESA DisplayHDR 600
VRR Technology: AMD FreeSync Premium Pro
Ports: 1x DisplayPort 1.4, 2x USB 3.0, 1x USB-B, 2x HDMI 2.1
Dimensions: 422.1 – 522.1 x 609 x 194 mm
Weight: 7.6 kg
The BenQ MOBIUZ EX270QM also boasts a 1ms MPRT response time, ensuring the monitor can keep up with even the fastest movements in a game. Additionally, the monitor features AMD Freesync Premium Pro technology, which minimizes blur and artefacts for an even smoother display. With these advanced features and impressive specifications, the EX270QM is an excellent choice for gamers who want a high-quality monitor that can deliver a truly immersive and responsive gaming experience.
Sleek design that gives a cutting-edge look and feel
With its 27-inch display, the BenQ MOBIUZ EX270QM gaming monitor offers an immersive viewing experience and boasts a contemporary and stylish design. Out of the box, it sports most of the design language of the BenQ MOBIUZ EX480UZ, only smaller.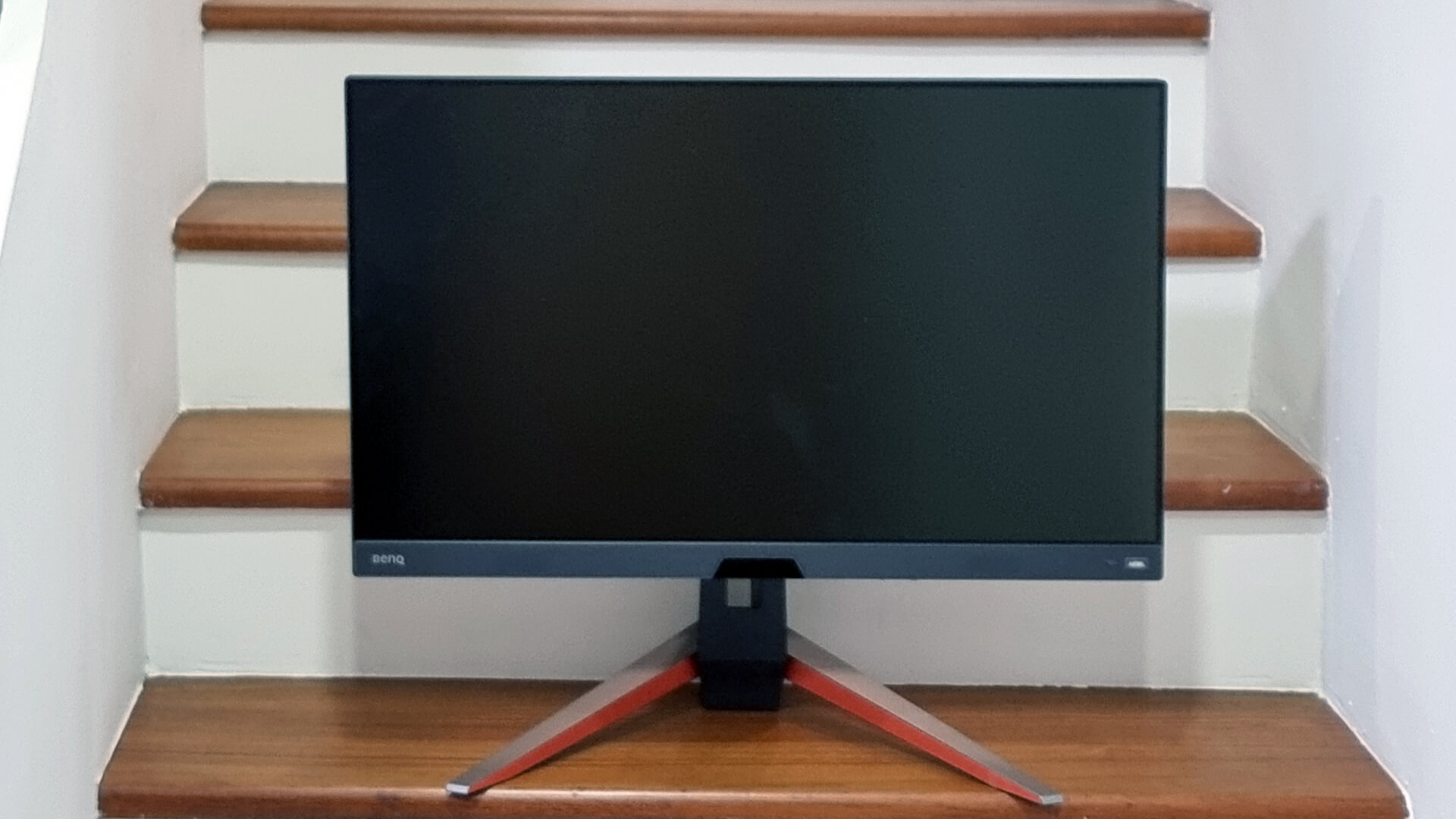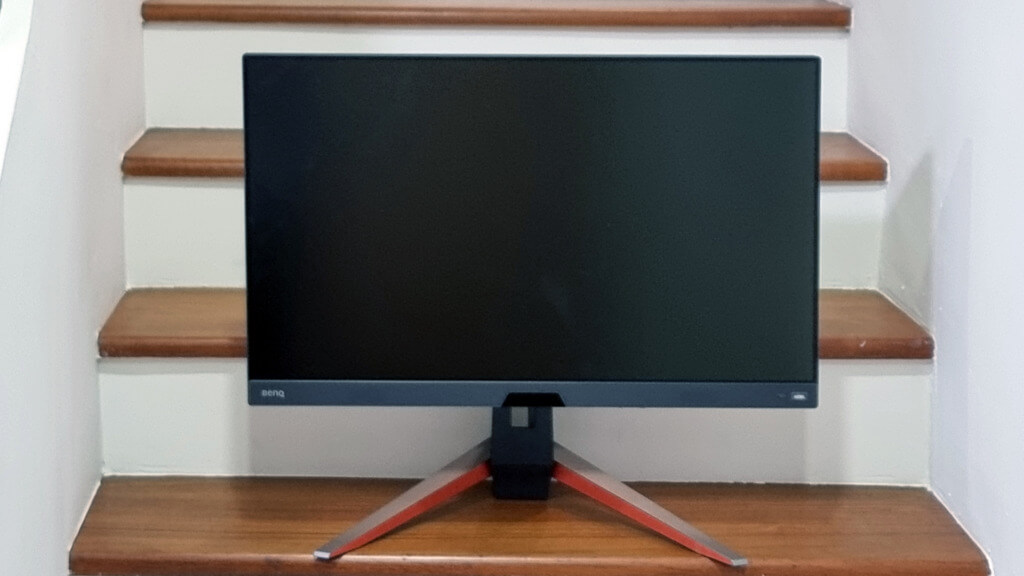 You'll be blown away by the design that exudes a premium feel, making it the perfect centrepiece for your gaming den. From the front, you'll notice the superb flat surface with a minimal bezel surrounding it, giving you an uninterrupted view of the action.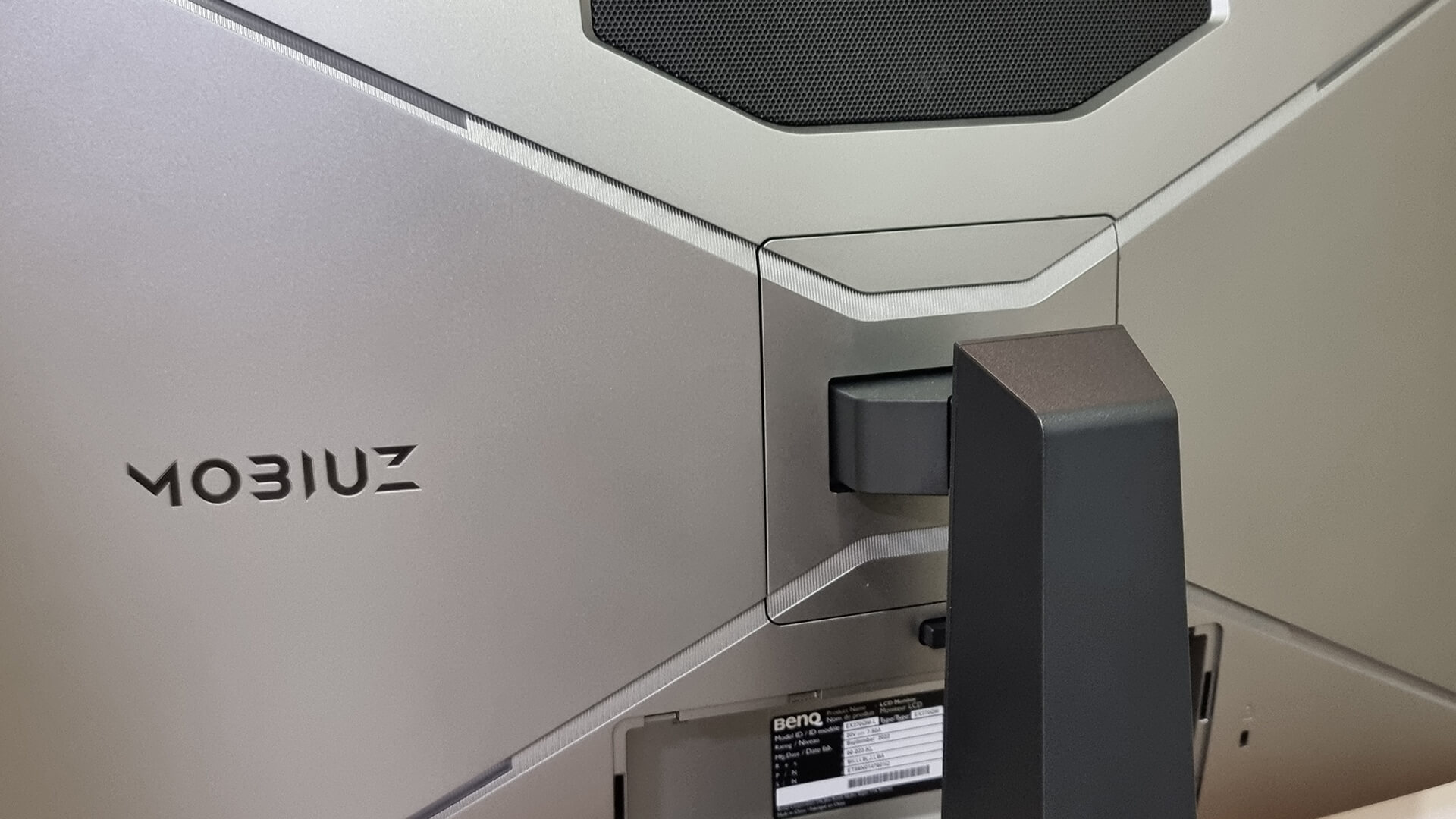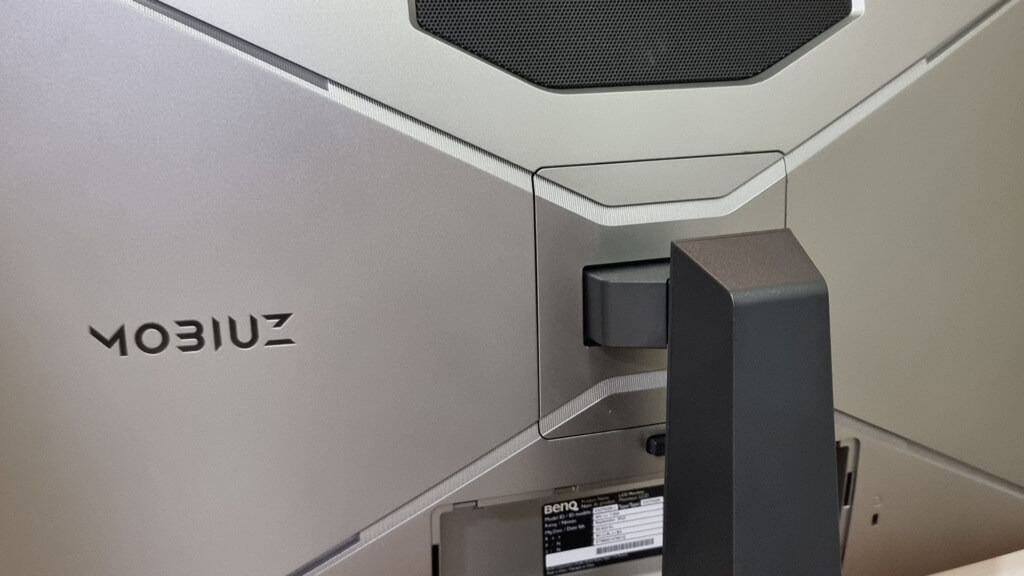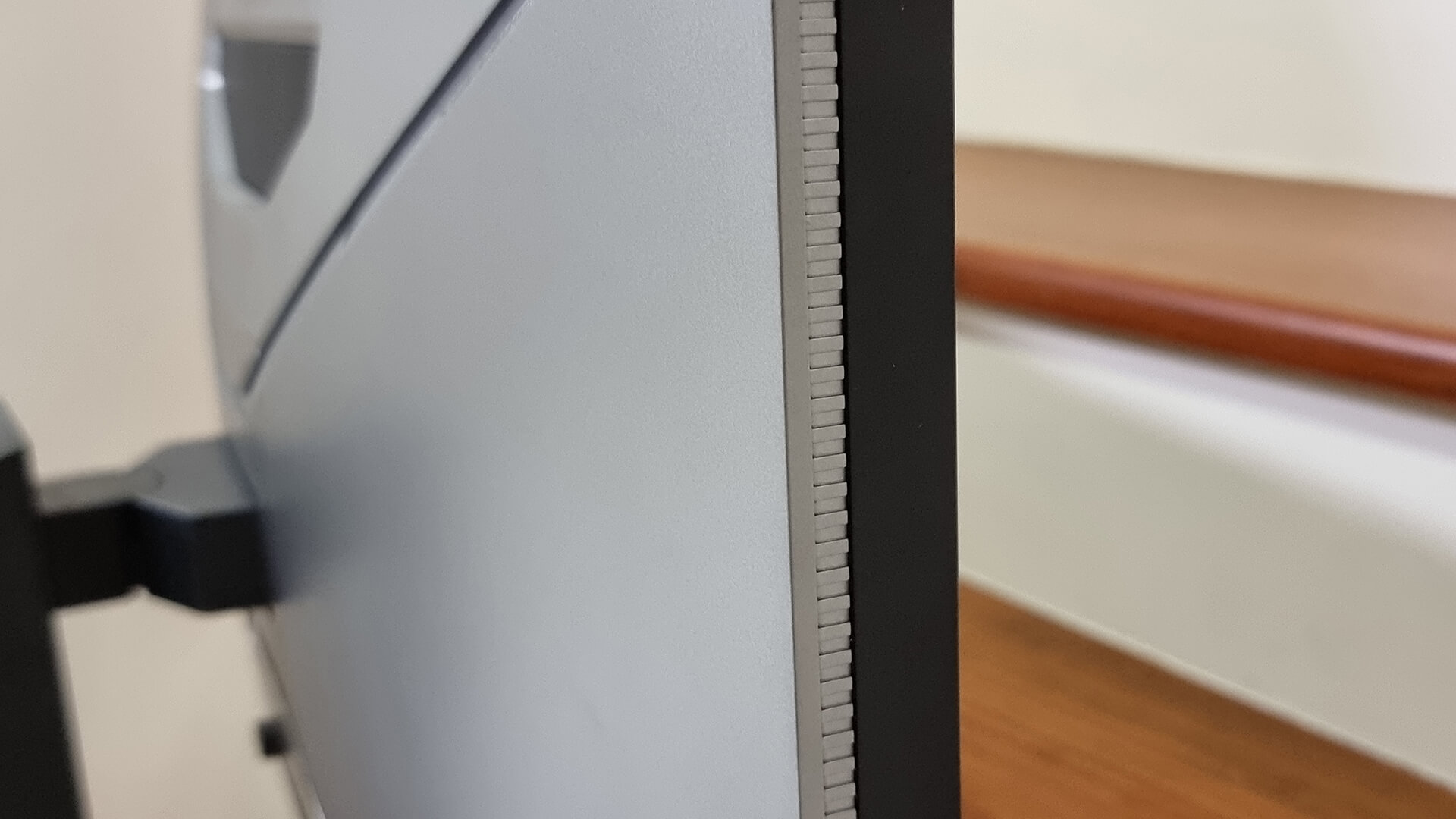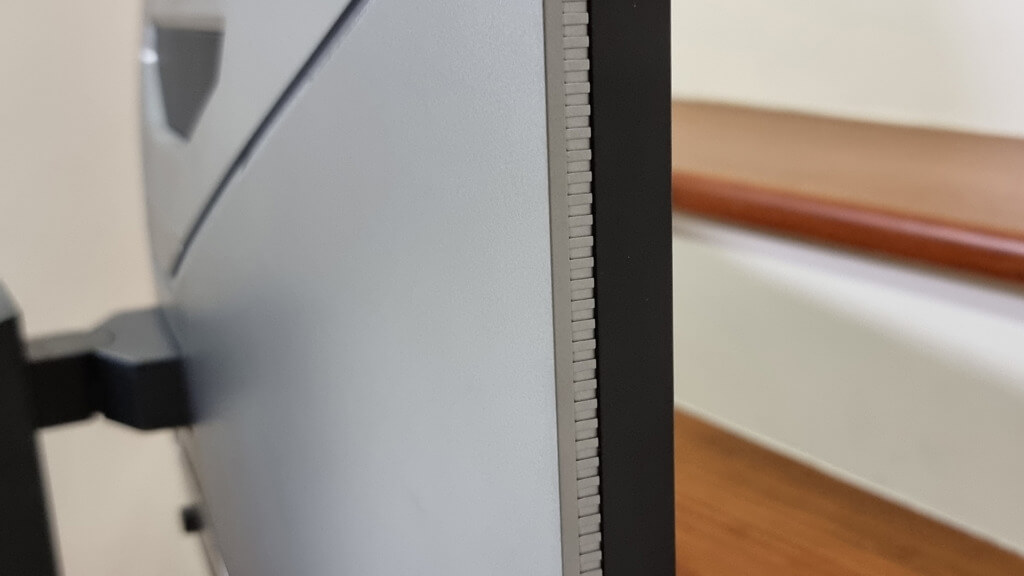 The back of the monitor is equally impressive, showcasing the stand's thick neck and the panel's faux-metal finish that adds a touch of sophistication to its appearance. BenQ's designers have ensured the monitor is solidly built with sturdy plastic panels that feel tightly bound and don't warp or wobble when handled. As a result, the stand is sturdy and thick, keeping the monitor planted and stable so you can focus on gaming without any distractions.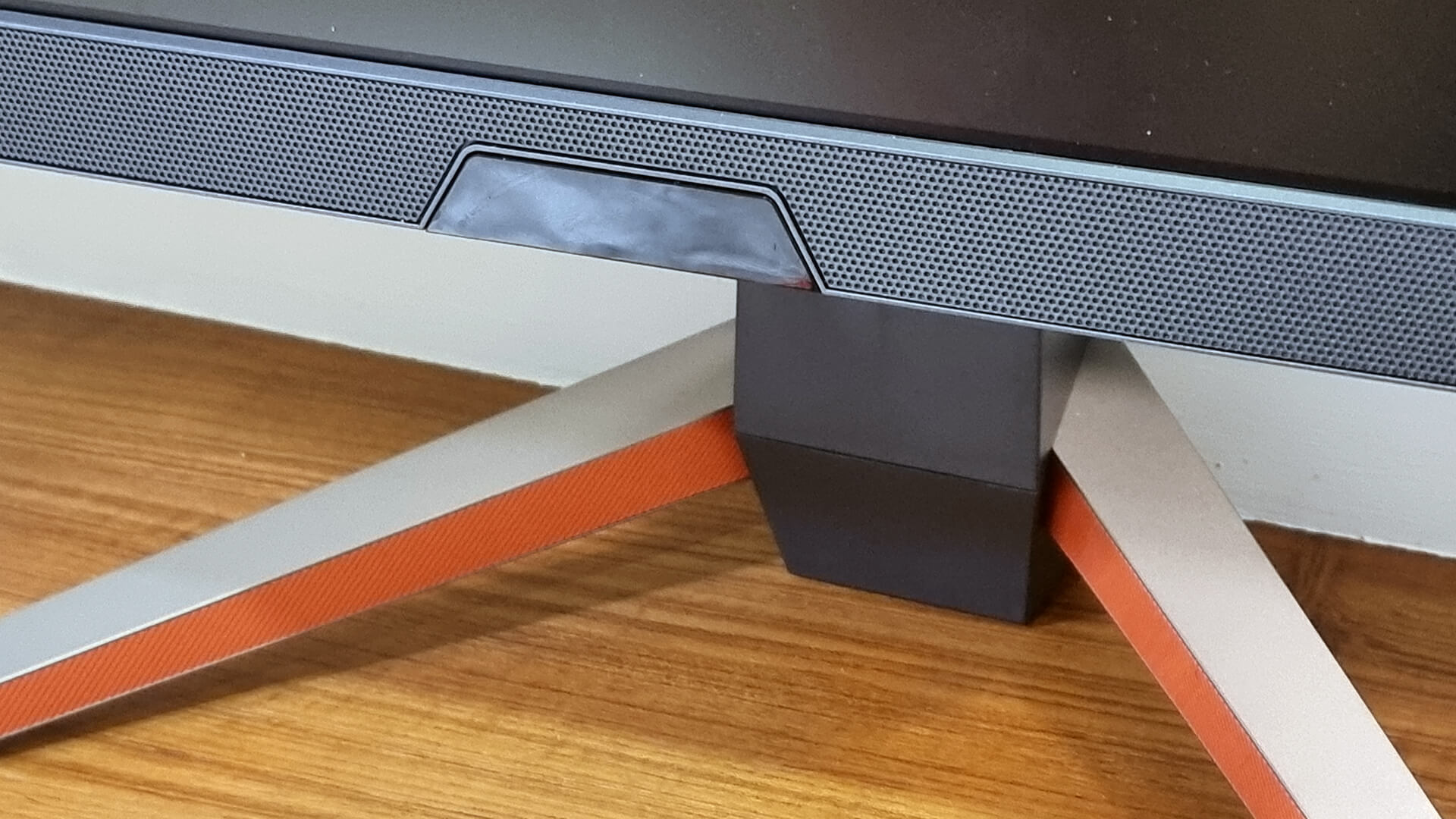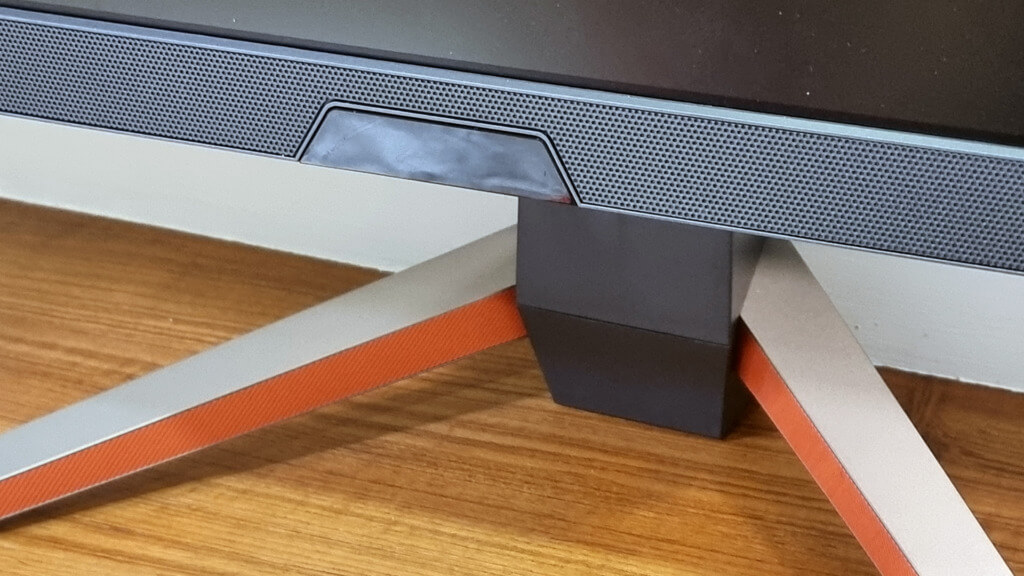 The EX270QM boasts a modern aesthetic with LED lighting as its standout feature. This monitor offers nine different colour options and six distinct lighting modes, allowing you to personalize the look of your monitor according to your preference. BenQ's design team has skillfully balanced this feature's decorative and subtle aspects. The LED lighting illuminates softly in a modestly-lit environment while avoiding excessive flamboyance in darker settings.
Housed within the groove underneath the monitor base are all the connectivity options you could request, including 1 X DisplayPort 1.4 slot, 2 X HDMI 2.1 ports, and a USB-B upstream port that passes through to two USB-A 3.0 ports. While it lacks a USB-C slot, the HDMI 2.1 support more than makes up for it, providing higher bandwidth, standardized variable fresh rate support, and auto-low latency mode that delivers a competitive edge in fast-paced games.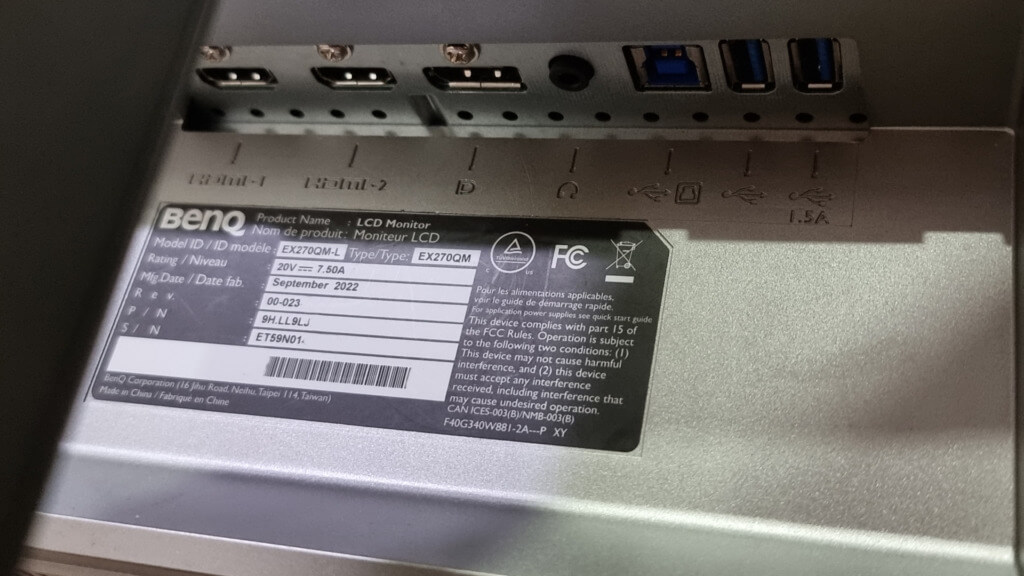 Adjusting various settings via the buttons and joystick can be tricky, as they are out of the usual line of sight. To resolve this, a convenient, user-friendly remote control is included with the package, giving you easy access to controls like brightness, audio levels, and various colour presets for different genres. In addition, navigation is straightforward, with no evident lag in registering inputs.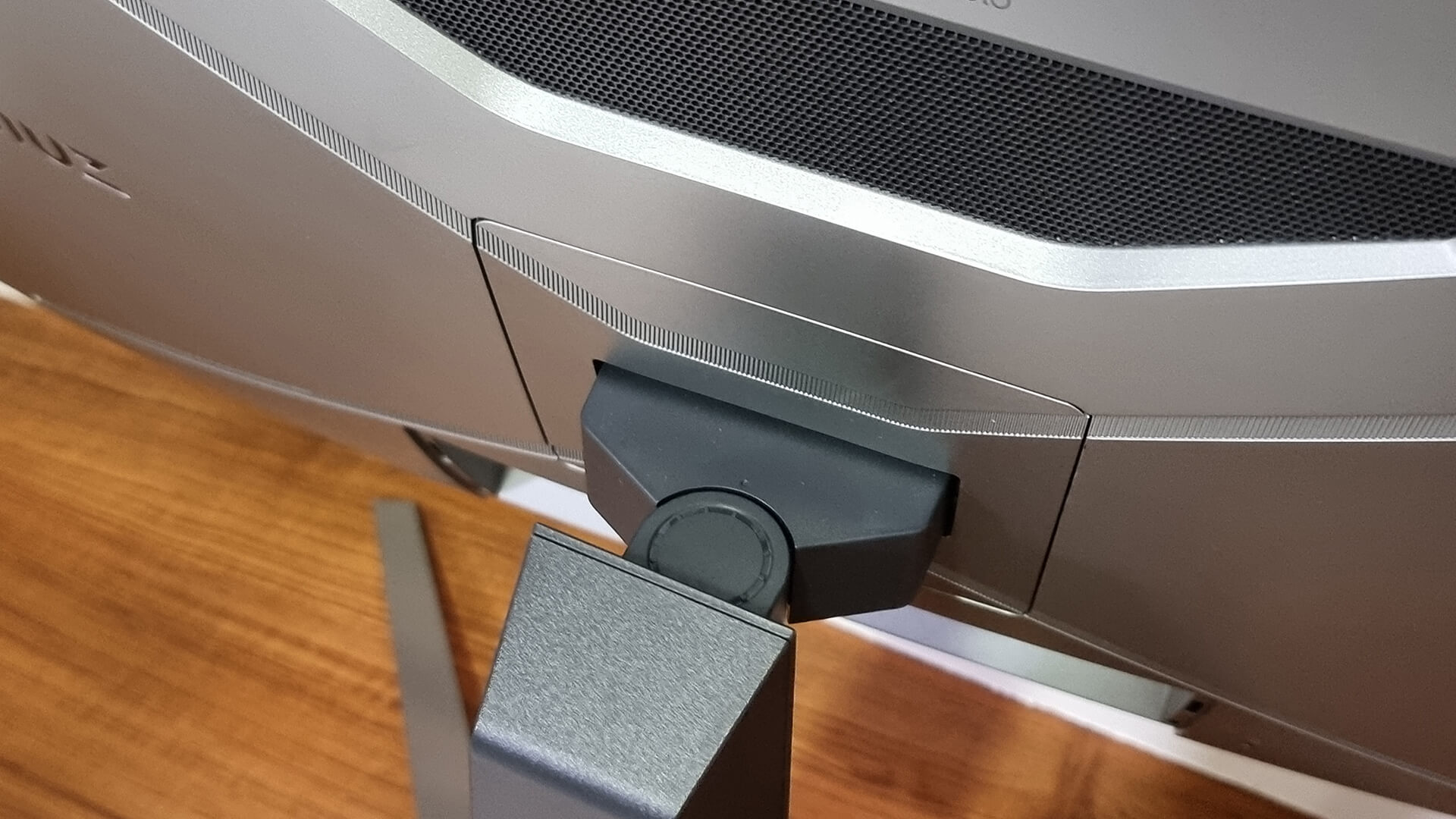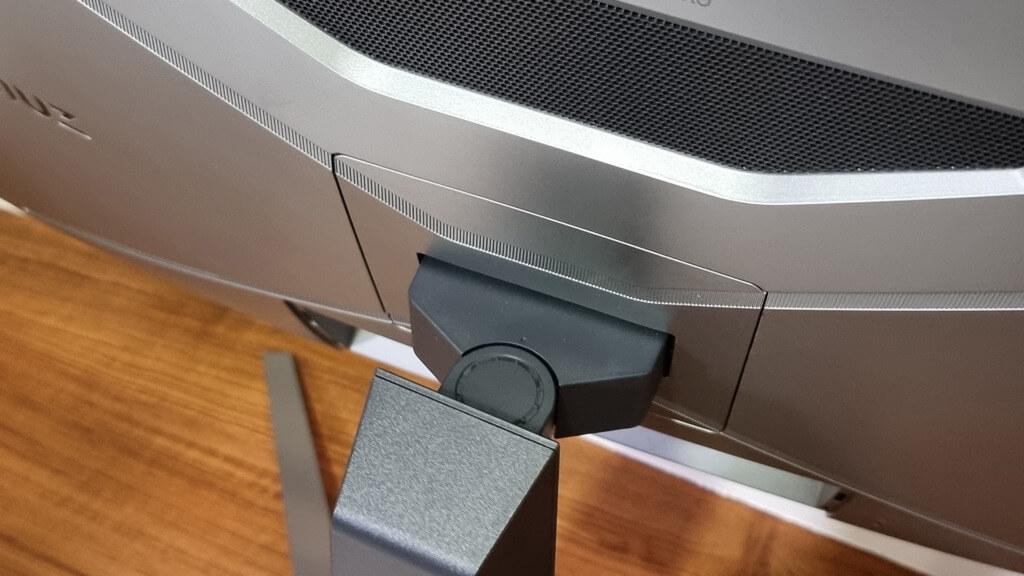 The EX270QM can be adjusted to your needs, allowing for a height adjustment of 100mm, a tilt angle of -5 to 15 degrees, and a 15-degree swivel. While some may find the wedge-shaped legs less than ideal, they are strongly built and don't cave in easily to flex or warp, so high quality is assured here.
QHD panel with 240Hz refresh rate and 1ms GTG response time
The BenQ MOBIUZ EX270QM is a gaming monitor that delivers the quality that astute gamers demand. With a 27-inch IPS 240Hz QHD panel, it offers a breathtaking gaming experience that ensures maximum immersion in the gameplay.
The monitor's high refresh rate of 240Hz, coupled with its fast response time of 1ms GTG and AMD FreeSync Premium Pro Technology, offers a fluid and responsive gaming experience. This monitor provides a noticeable advantage in games like Call of Duty: Modern Warfare 2 and Overwatch 2, where fast reflexes and quick response times are critical. The rapid refresh rate and quick response time result in sharp, clear images, even during fast-paced action scenes.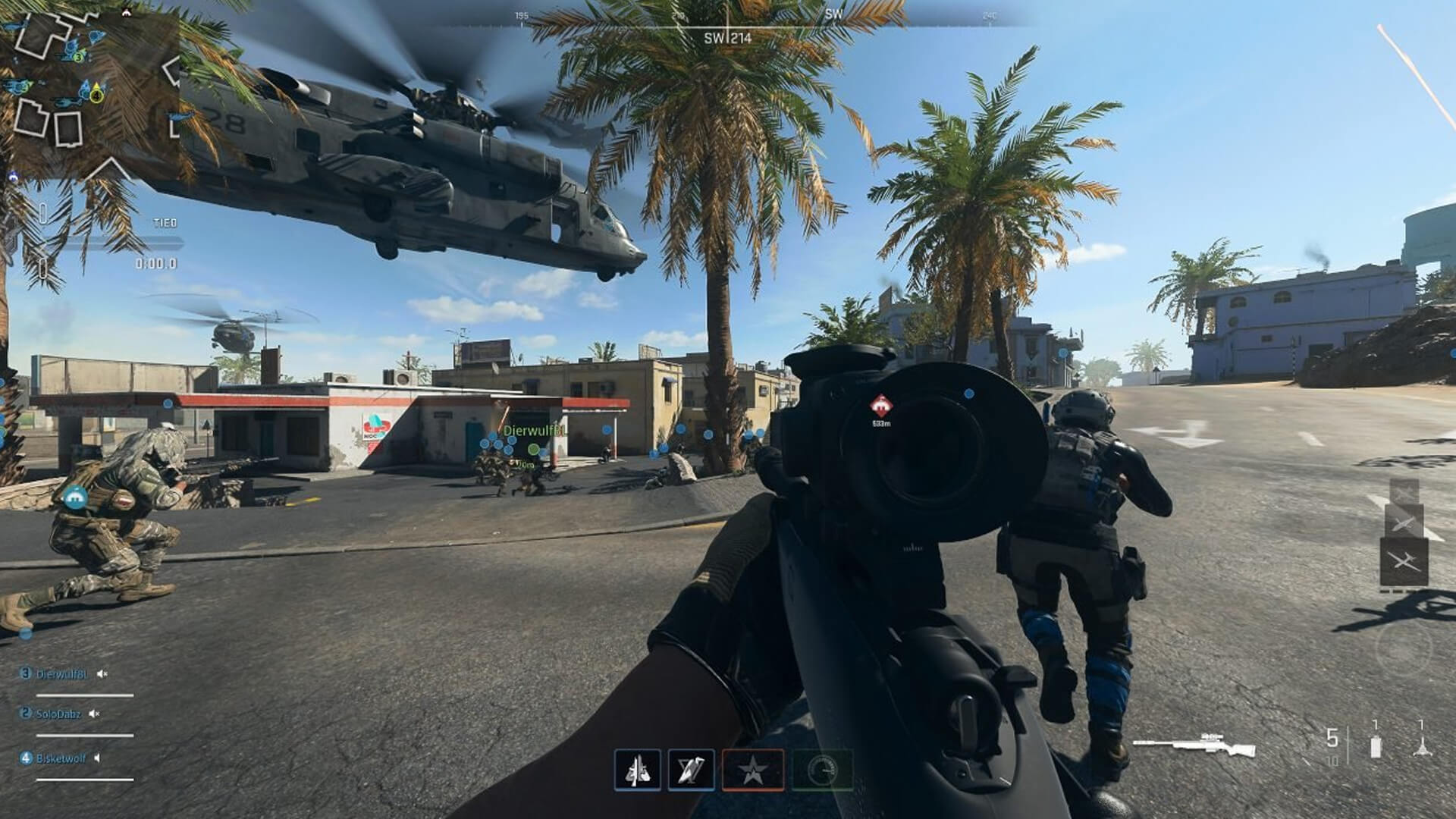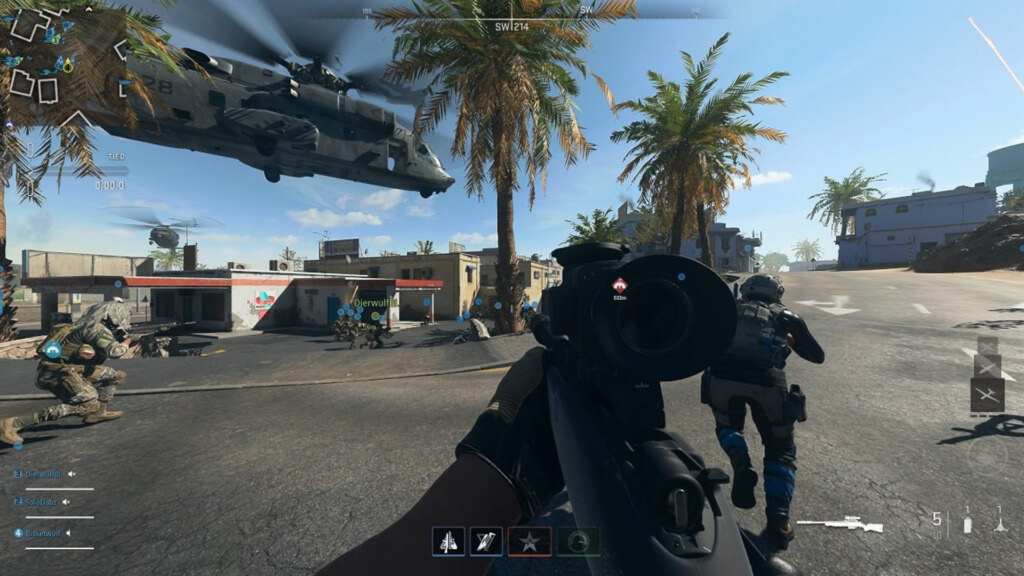 In Call of Duty: Modern Warfare 2, the fast refresh rate allows for seamless and precise aiming, which is essential in fast-paced first-person shooters. The smooth and tear-free gameplay also makes tracking and following enemy movements easier, giving gamers a competitive edge. Similarly, in Overwatch 2, the fast refresh rate and smooth gameplay enable gamers to react quickly to in-game actions, whether moving their character, aiming or firing. In addition, the gaming monitor's advanced technology features, such as the Light Tuner and Black eQualizer, also provide excellent visual clarity, which helps to spot and target enemies more easily.
While the BenQ MOBIUZ EX270QM has many impressive features, including a fast refresh rate, QHD resolution, and HDRi technology, using an IPS panel means it may offer a different level of contrast than other monitors on the market. That being said, the monitor does feature BenQ's Black eQualizer technology, which helps to enhance details in dark areas of the screen, improving visibility in games with dark environments.
Immersive audio for the ultimate gaming experience
The BenQ MOBIUZ EX270QM is specially designed to provide gamers with an unparalleled audio experience using its built-in speakers and five immersive sound modes.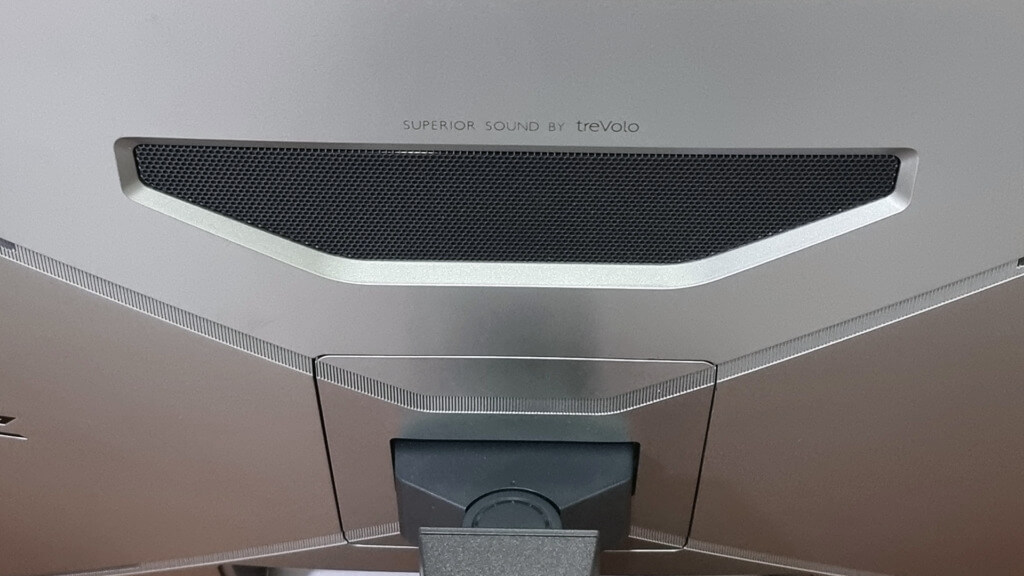 The treVolo technology used in this monitor has player-specific surround sound fields and special sound modes specifically designed for different game types, configuring high-middle and bass settings. For example, in Overwatch 2, the sound effects of heroes' abilities, such as the sound of Tracer's Blink, Reinhardt's Earthshatter, or Pharah's Rocket Barrage, are accurately reproduced thanks to the 2.1 channel amplifier's 5W subwoofer that delivers vibrant bass. This creates an exceptional audio experience that elevates the gaming experience to another level.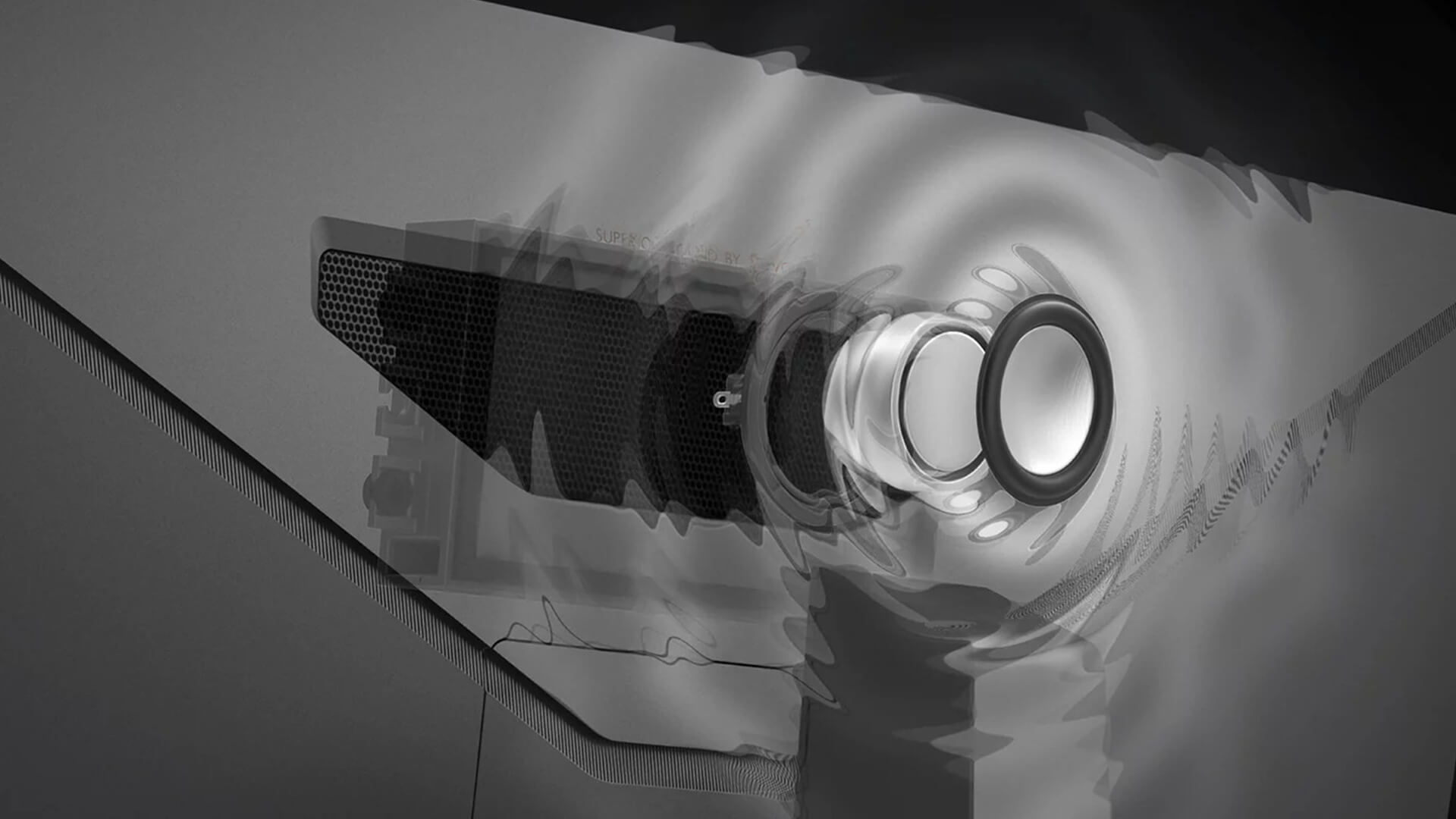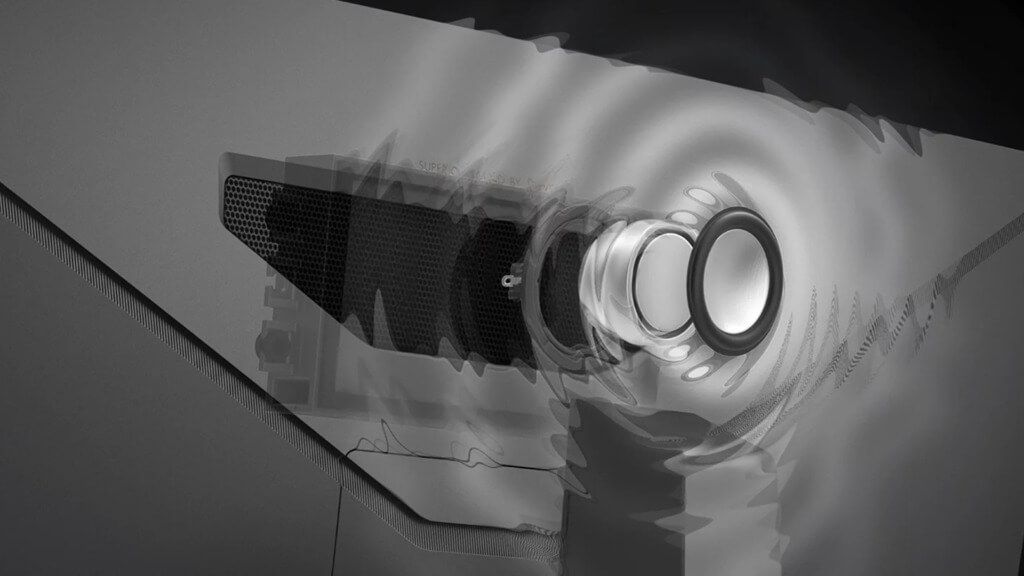 Furthermore, the BenQ MOBIUZ EX270QM is designed to eliminate common sources of discomfort that distract gamers from the game. For example, wearing headsets can be uncomfortable, and switching from one device to another can be a hassle. This monitor ensures that gamers can be fully immersed in their gameplay without discomfort from stiff shoulders, necks, aching wrists, and arms. This feature makes it ideal for gamers who enjoy playing for long hours without distractions.
The verdict: BenQ MOBIUZ EX270QM
The BenQ MOBIUZ EX270QM offers an immersive gaming experience with its QHD display, 240Hz refresh rate, and 1ms GTG response time. In addition, its treVolo technology delivers excellent sound quality comparable to an external speaker system, with player-specific sound modes and a subwoofer for vibrant bass. Although it ships with an IPS panel, the monitor's brightness and colour gamut are decent. The only downside is its limited contrast, which can be a minor issue for some gamers. Overall, the BenQ MOBIUZ EX270QM is an excellent monitor for gamers seeking an immersive and comfortable gaming experience.
Despite the steep price tag of S$1,139, the BenQ MOBIUZ EX270QM may still appeal to certain gamers who prioritize a high refresh rate of 240Hz and some nifty, top-of-the-line features for the most fluid gameplay experience.
For those who want a similar gaming experience at a lower price point, BenQ also offers the little brother of the EX270QM, the EX270M. While it doesn't have the same capabilities as the EX270QM, it still has a 240Hz refresh rate and a Full HD display, making it a solid choice for gamers on a budget.