Gaming monitors and 4K TVs are great and all, offering an easy way to get the latest features on a capable display, but they lack the key wow factor of a gaming projector: size. Choosing a gaming projector allows you to easily choose to play your games with a picture larger than 100 inches. And while gaming projectors are priced similarly to many TVs for gaming, you'll nearly always be able to get a larger image from the projector than from a TV at the same price.
Projection System: DLP
Resolution: 4K UHD (3840×2160)
Contrast Ratio: 500,000:1
Throw Ratio: 1.15 ~ 1.50
Zoom Ratio: 1.3x
Input Lag: 16 ms (4K@60Hz)
Speaker: TreVolo 2 x 5W
Inputs: 3x HDMI, USB Type A-1
Dimensions: 272 x 197 x 259mm
The BenQ X3000i is the world's first 4LED True 4K HDR gaming projector, featuring 100% DCI-P3 wide color gamut coverage driven by BenQ's patented CinematicColor technology enveloping music with treVolo surround sound and input lag as low as 16ms at 60Hz.
Rectangular design with black and orange frontage for more gaming aesthetics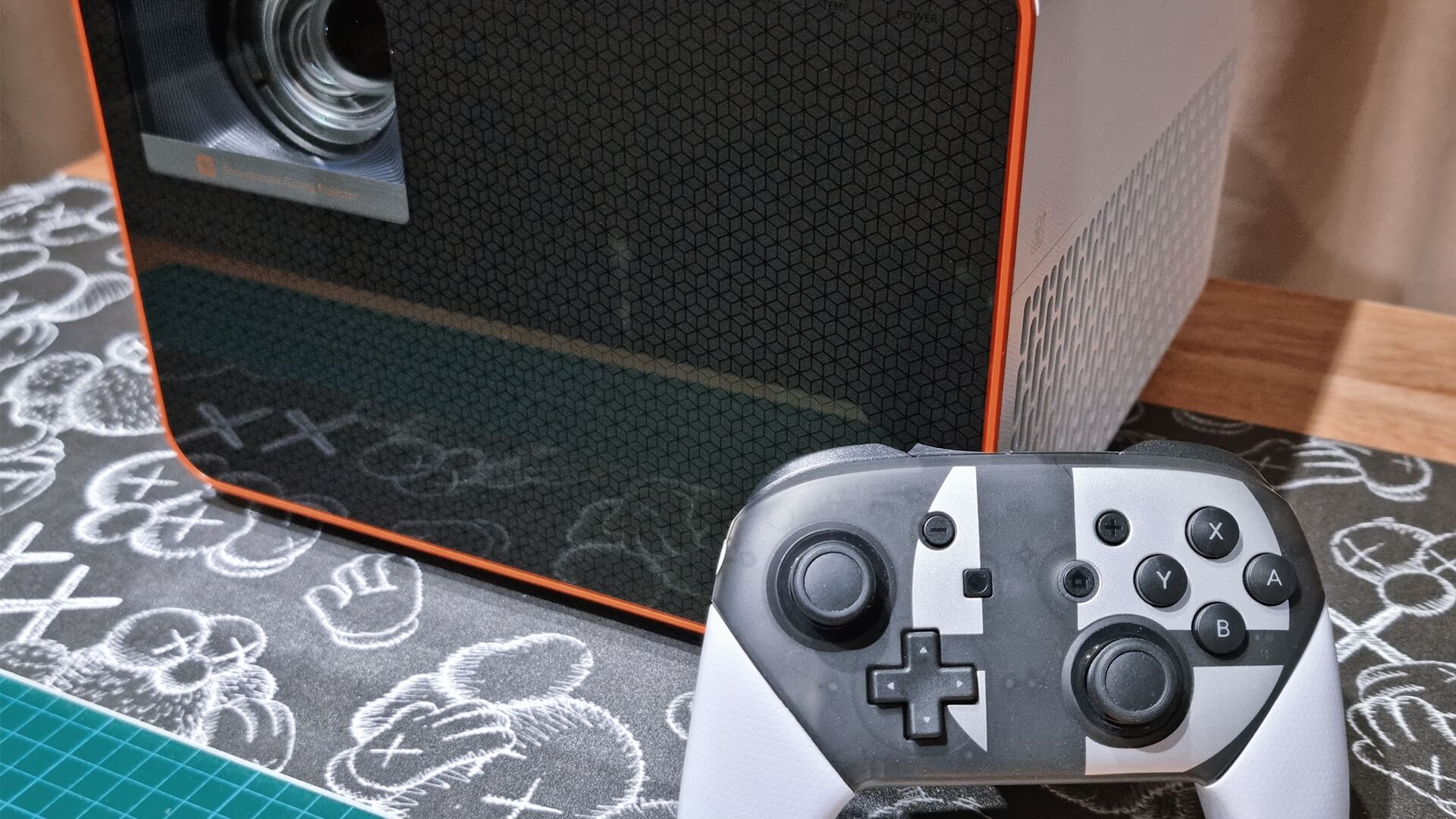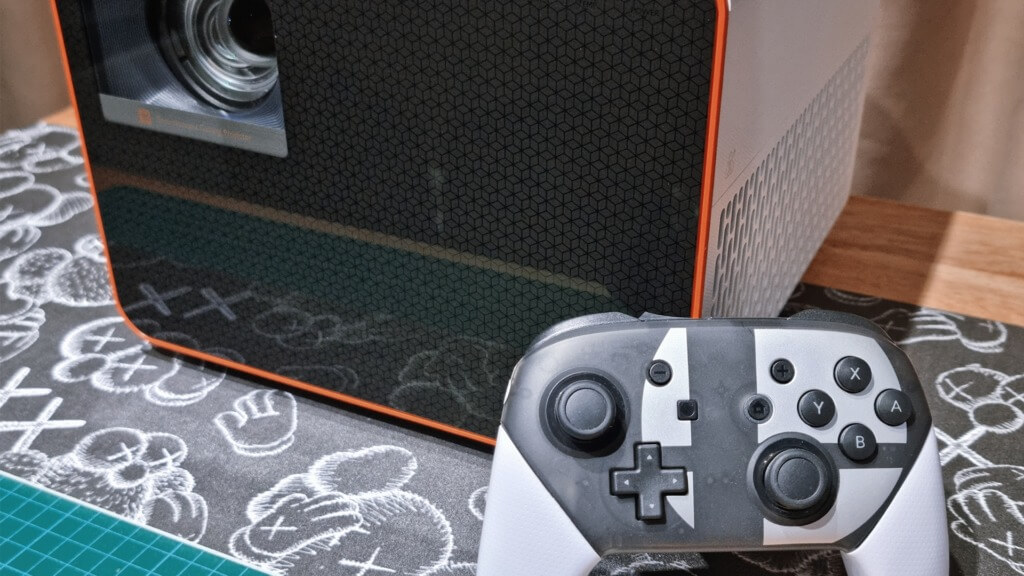 The BenQ X3000i is housed in a rectangular, plastic shell that feels sturdy in use. It has a set of controls for power, volume, menu controls, and so on on the left, as well as physical zoom and focus controls near the lens. It is one of the largest projector monsters we have seen, measuring 272 x 197 x 259mm.
Having said that, it also looks somewhat different from all the other models from BenQ. BenQ's product design team has worked tirelessly to create something both new and practical, resulting in a rectangular box with curved sides rather than the typical bulging projector shape. Furthermore, an orange line surrounds the black frontage, from which the lens peeps not from the center, but from the upper left.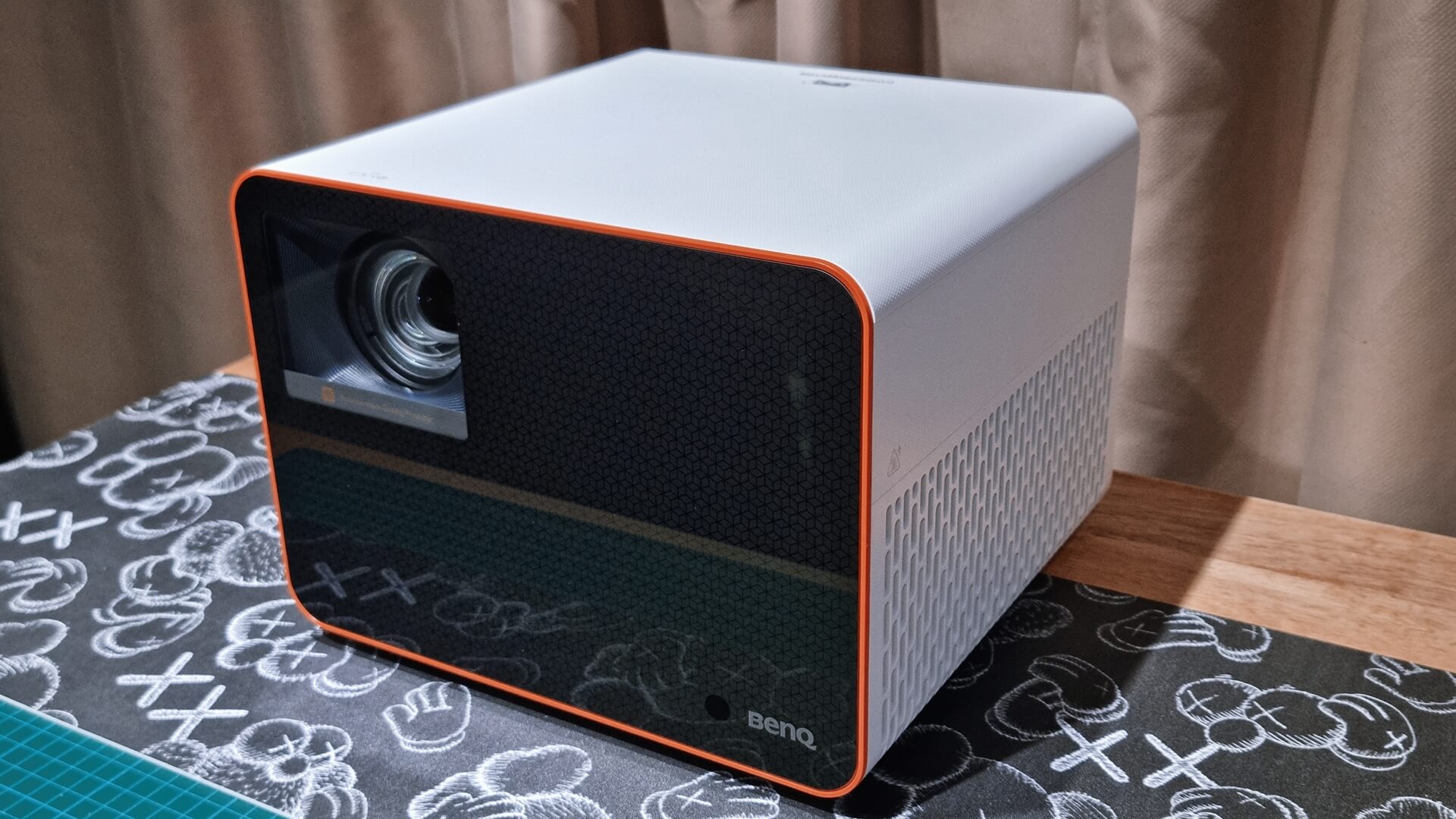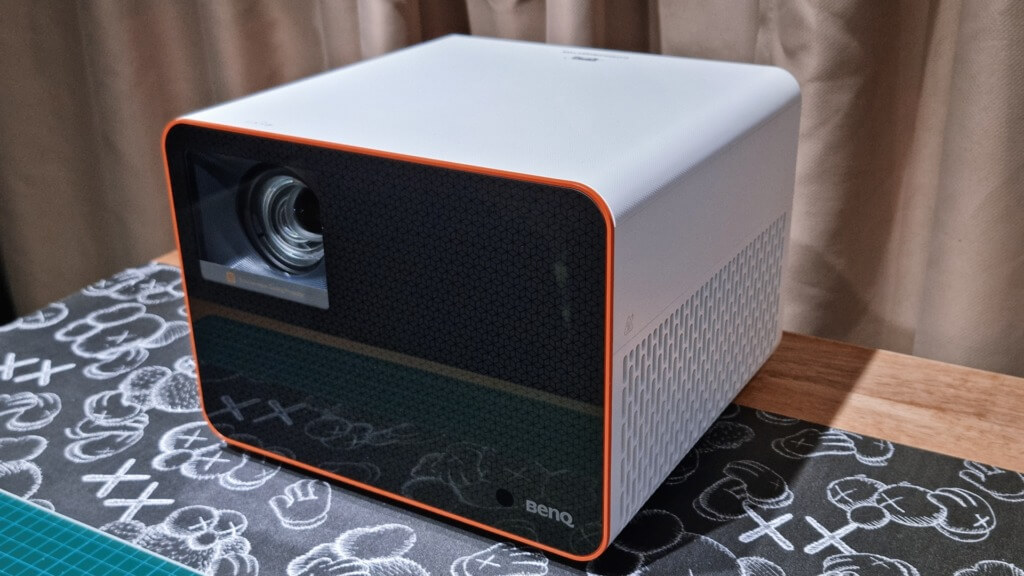 Despite its boxy appearance, this projector is serious business. It uses a 4LED light source that adds a bonus blue/green LED to the previous 3LED ecosystem, promising to boost brightness and color luminance while also extending its lifespan. It includes all the modifications you expect to improve its home theater performance.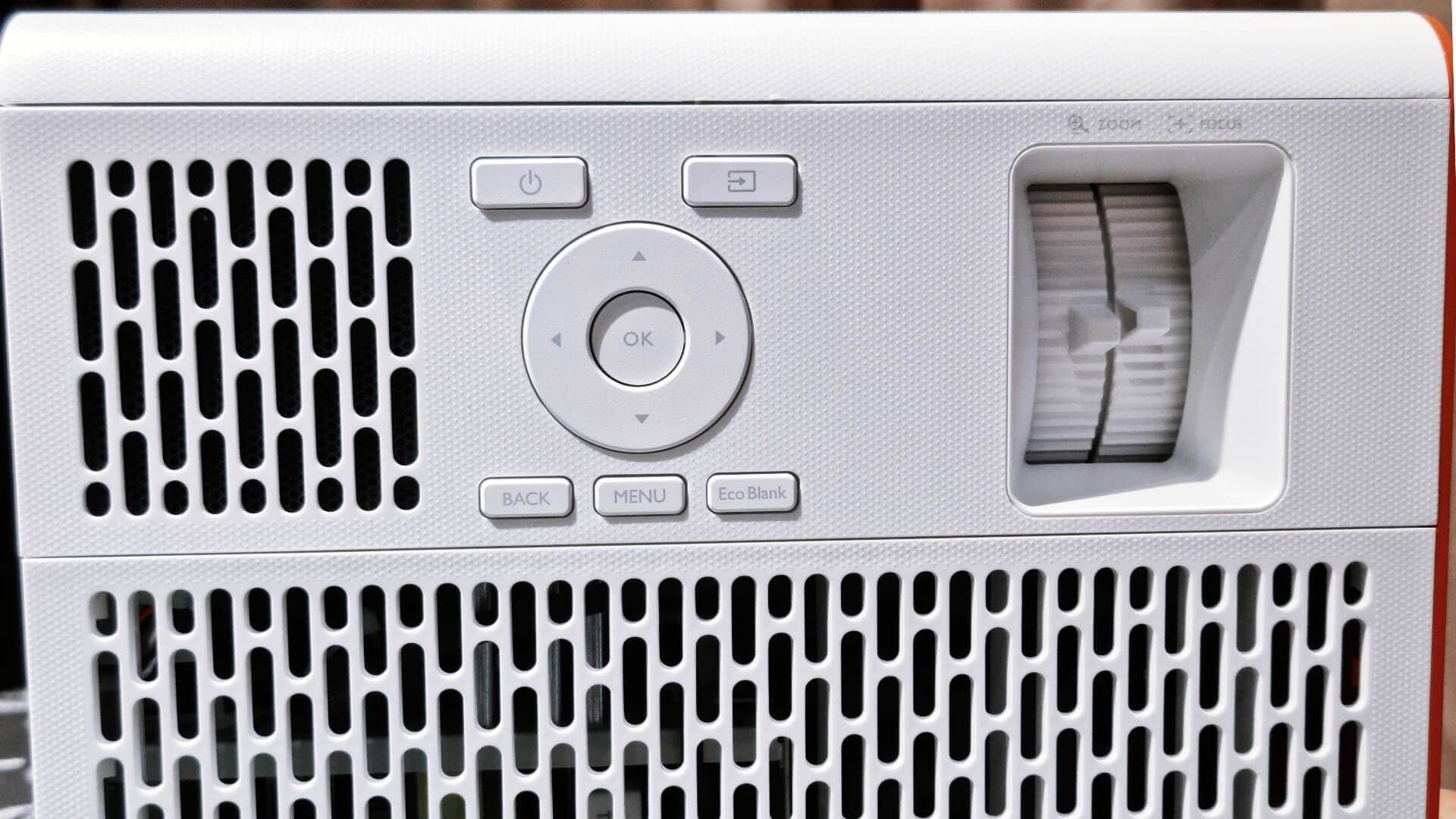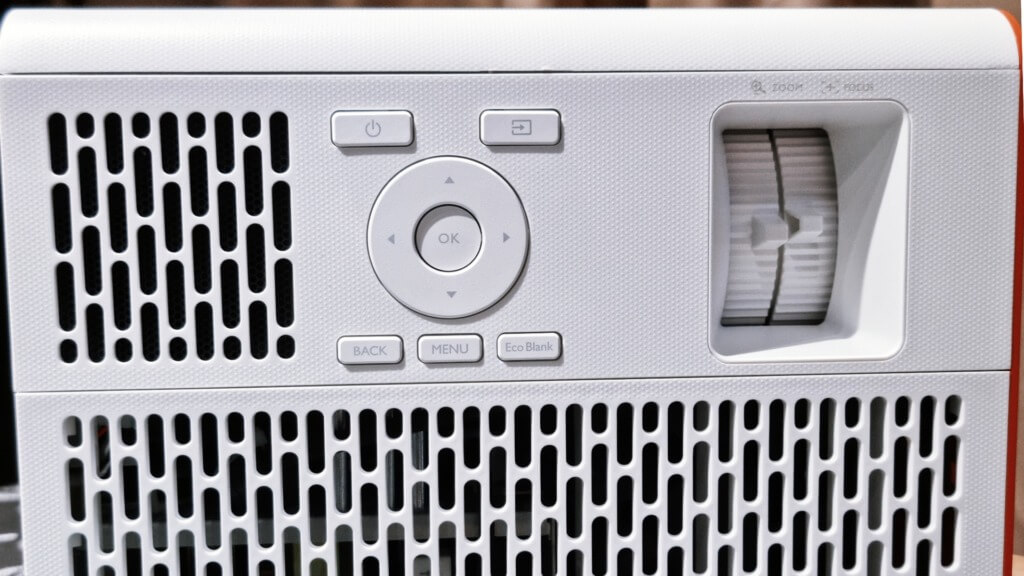 The X3000i is designed to sit on a table with adjustable feet and optional magnetic upside-down positioning. It can also work upside down, whether conventionally ceiling-mounted or – since it has no controls requiring access on its top surface – placed upside down on a high shelf.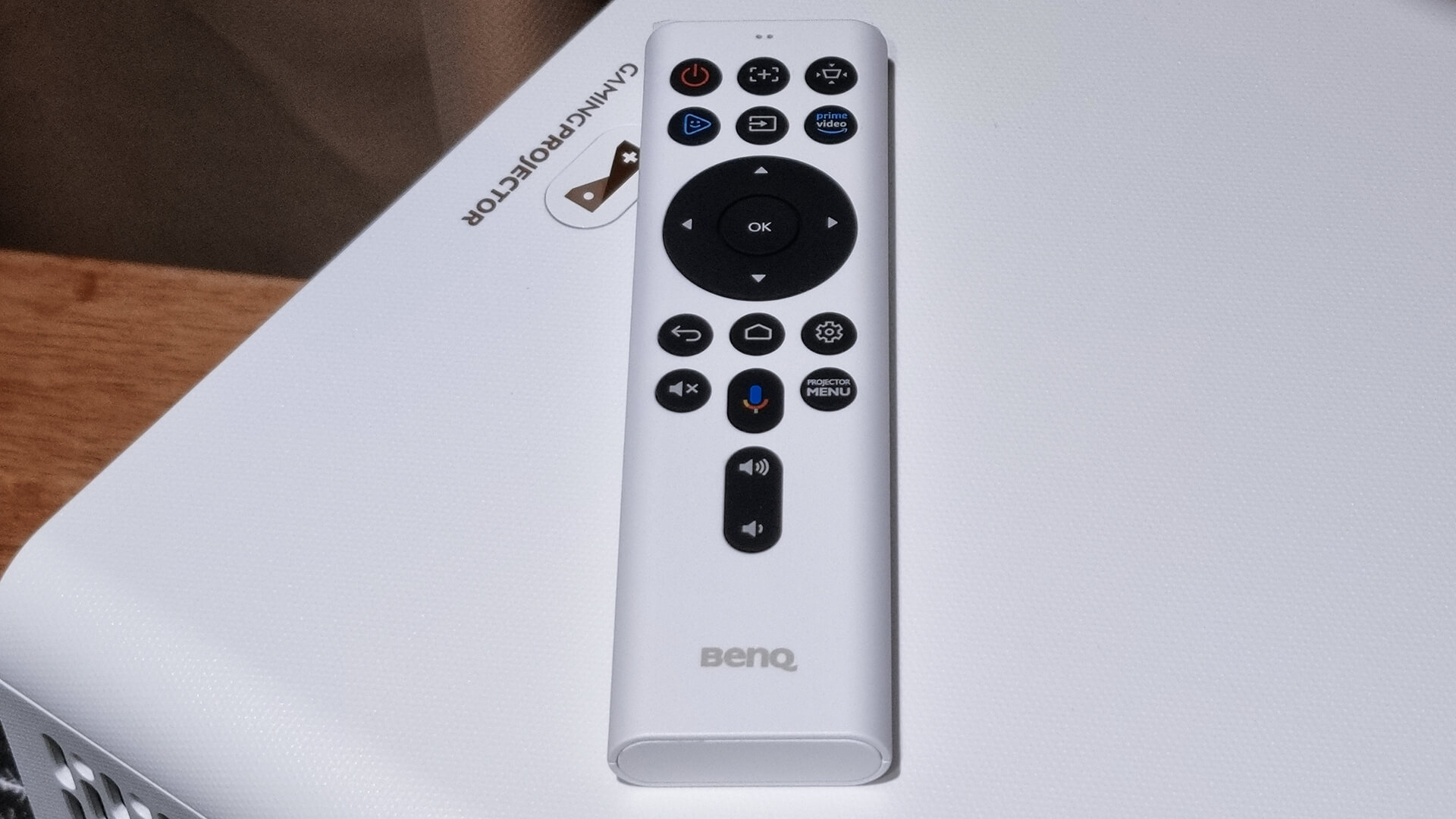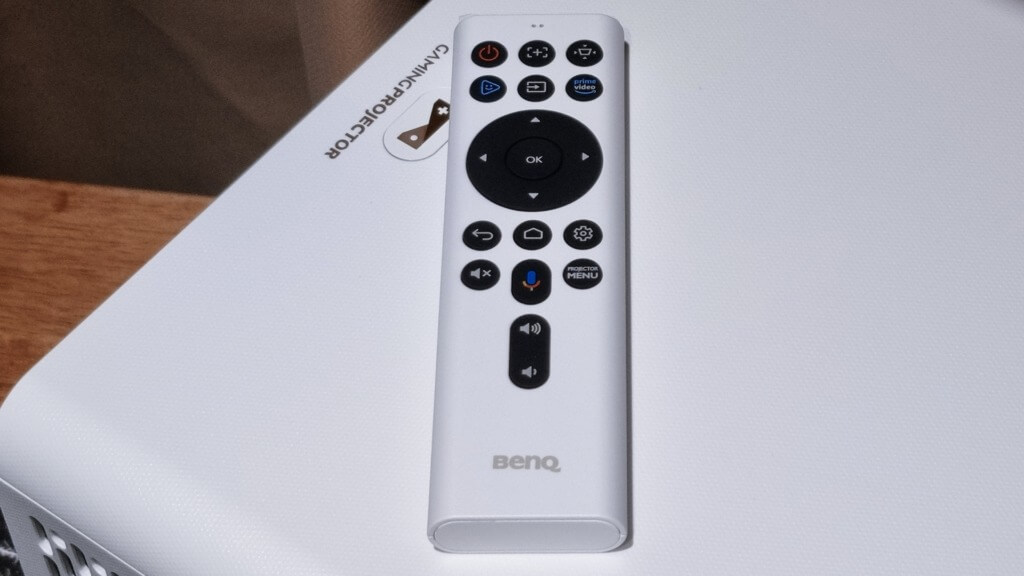 This model includes a remote control, which is often appreciated because it gives you complete control over your entertainment.
Ultimate immersion with 4K UHD resolution
With a 240Hz refresh rate, the BenQ X3000i, the most immersive gaming projector, overwhelms you with the most theatrical visual and audio experience and allows you to roam smoothly in open-world games. In addition, it employs a DLP display using XPR technology, which generates microsecond shifts and allows each mirror to project multiple pixels, resulting in a real 4K display. This means you'll be able to see every element of your game's universe, and it also helps movies and TV shows feel more immersive.
This 4K (3840×2160) projector has 8.3 million unique pixels that, when combined with HDR10, depict each fiber of hair and clothing with subtle highlights and deep texture. According to our tests, the image remains crisp and sharp, providing great immersion in the games out of the X3000i.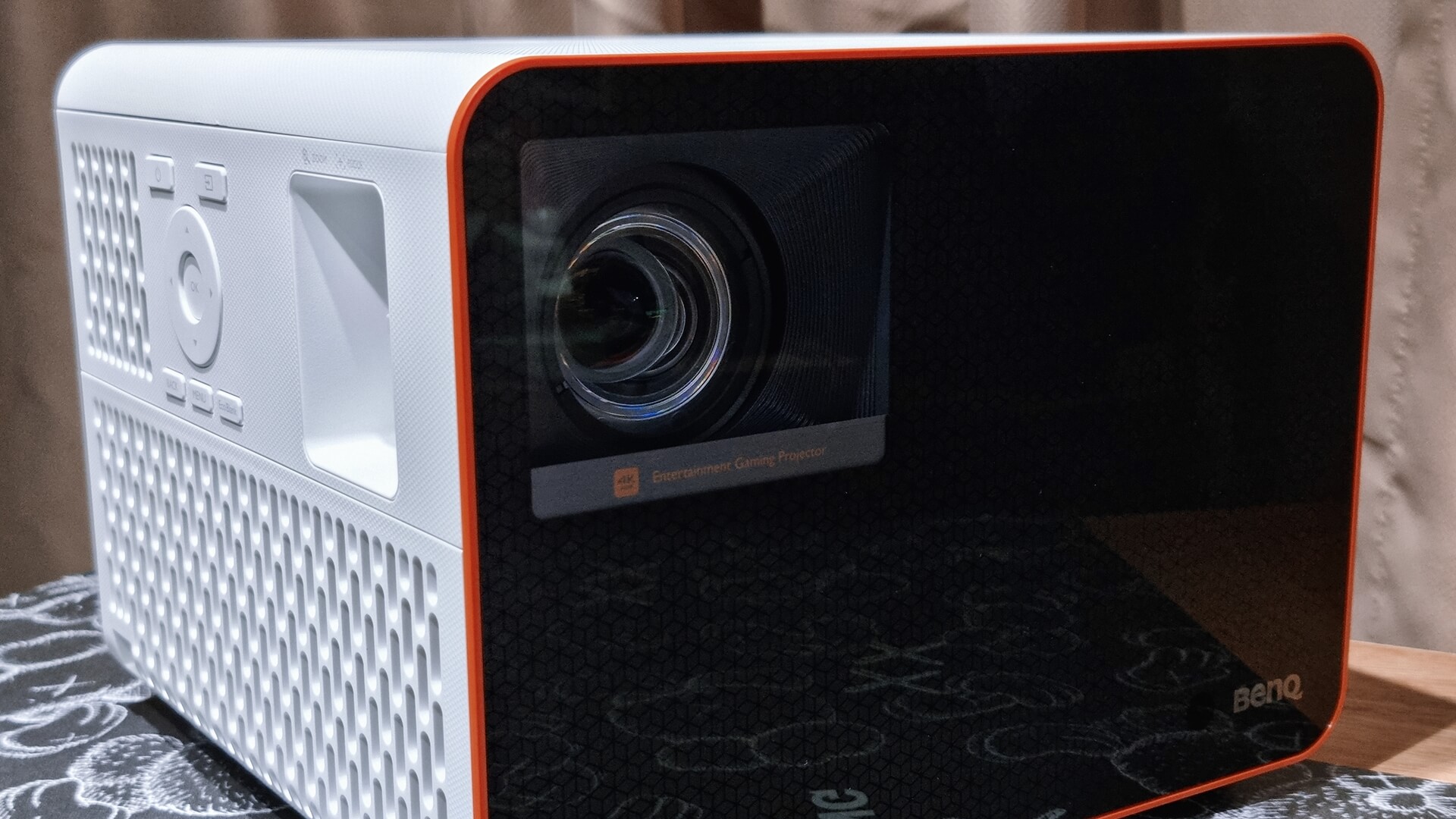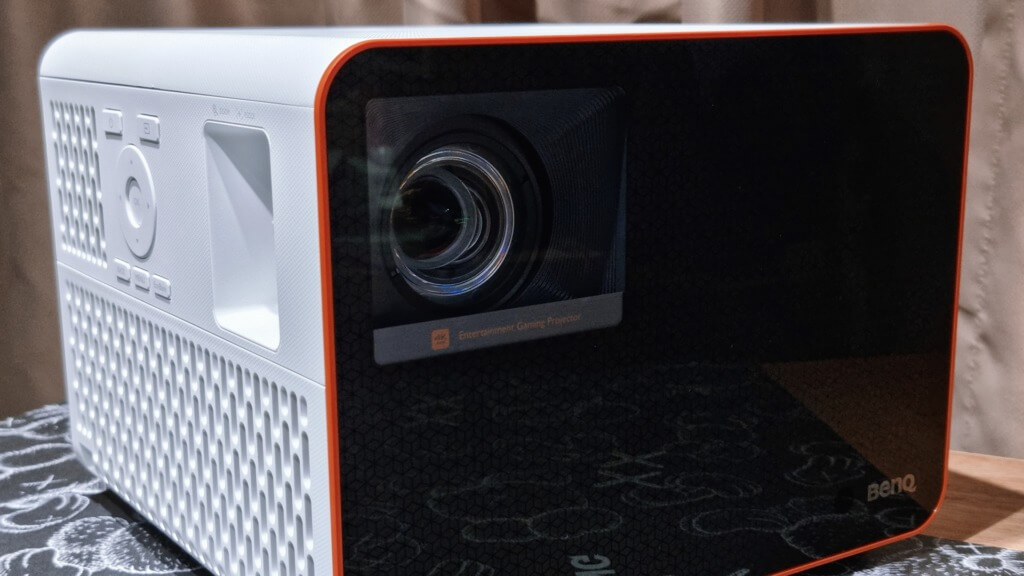 The X3000i also employs BenQ's CinematicColor technology, which provides a wide color spectrum. It covers the complete DCI-P3 spectrum, the current professional cinema standard, improving picture realism for both movie viewing and gaming. In addition, its Auto Color Calibration maintains a consistent level of saturation across the image for the duration of the projector's life, preventing color loss over time.
Contrast is also vital for gamers, since it allows for the same amount of detail in gloomy sections of the screen. The X3000i employs HDR-PRO and Dynamic Black technology, which results in rich black depths and the same level of clarity in both dark and bright sections of the screen. In addition, the two degrees of Black Detail Enhancement allow you to fine-tune the contrast to suit your current game's requirements.
Along with this overall image technology, the BenQ X3000i's three dedicated game modes optimize the picture to match the sort of game you're playing. Choose RPG mode for cinematic immersion, SPG mode for realistic player details, or FPS mode to enhance details, particularly in dark parts of the screen where foes like to hide.
Realistic gaming audio with Bongiovi DPS technology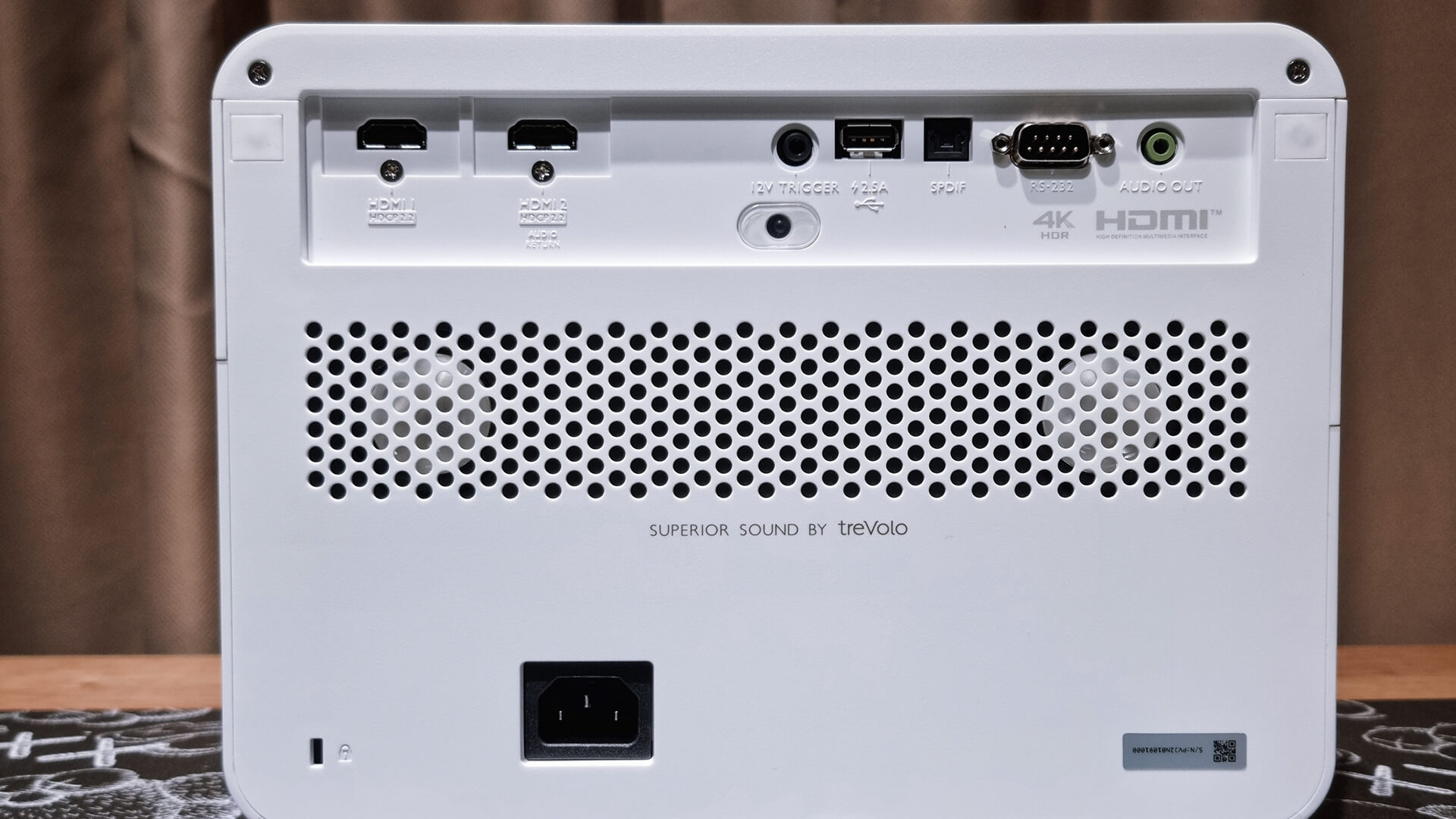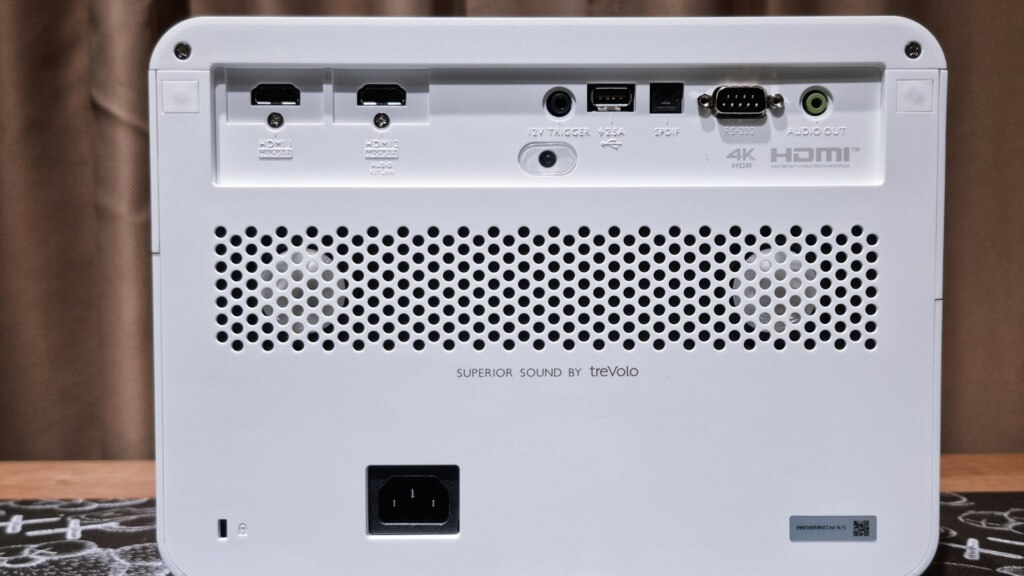 The built-in sound isn't an ideal audio solution for most projectors, even if it's portable and sitting in front of you on a table. Unfortunately, this is not the case with the X3000i. Instead, this game projector includes powerful 5W x 2 stereo speakers tuned by BenQ's treVolo audio team and boosted by Bongiovi DSP (Digital Signal Processor) with Dynamic Stereo Enhancement, producing sounds with in-depth auditory subtleties. Audio can also be broadcast to an external sound system via HDMI eARC for the best acoustic experience.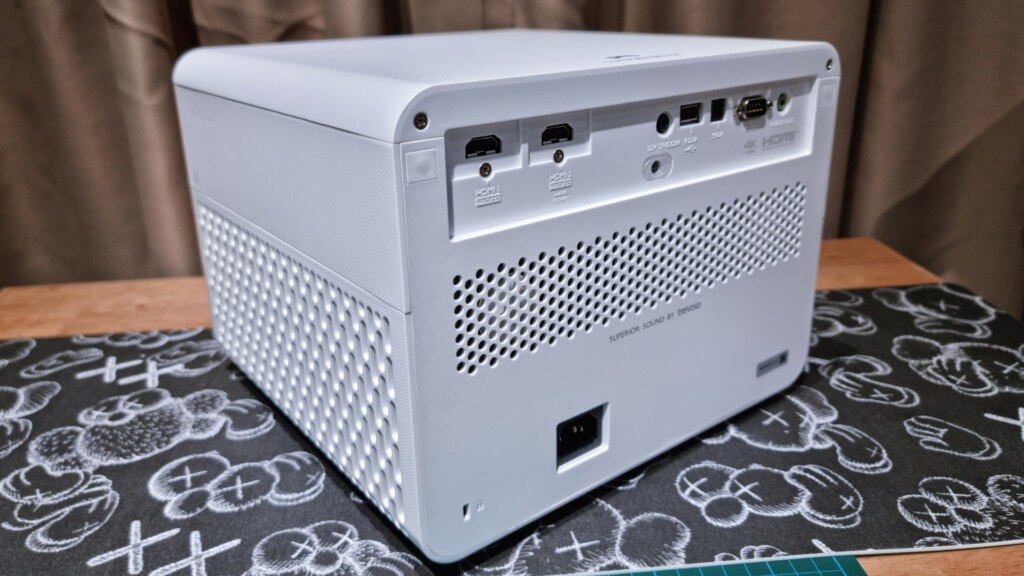 Superior low lag time for your gaming needs
The BenQ X3000i features one of the lowest input lags of any home theater projector. It measures around 16ms for 4K gaming and drops to an astounding 4ms for full HD gaming. That's fast enough that gamers won't notice any lag, even while playing graphically taxing games on the most recent consoles or competing against other players online or over a network.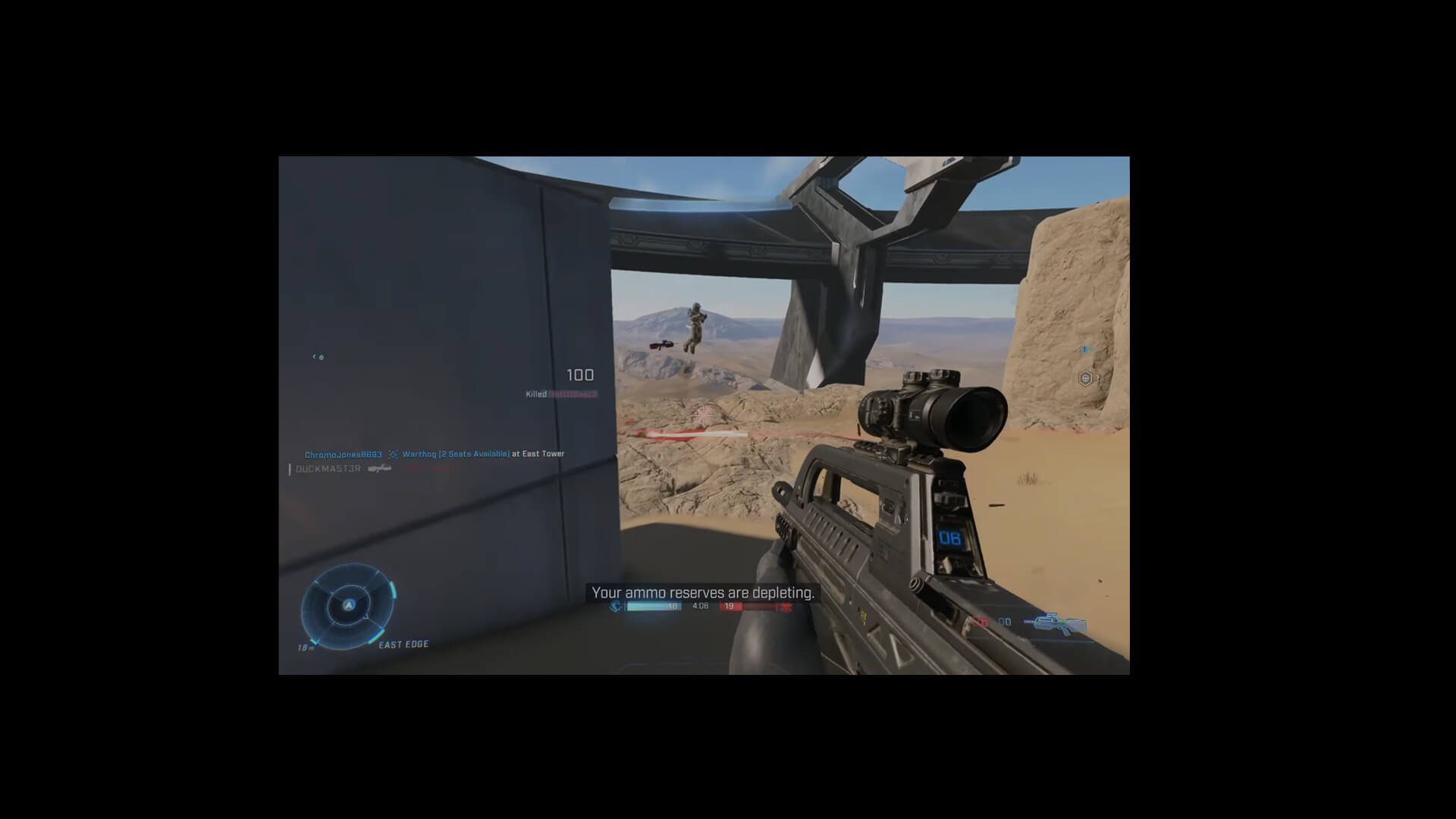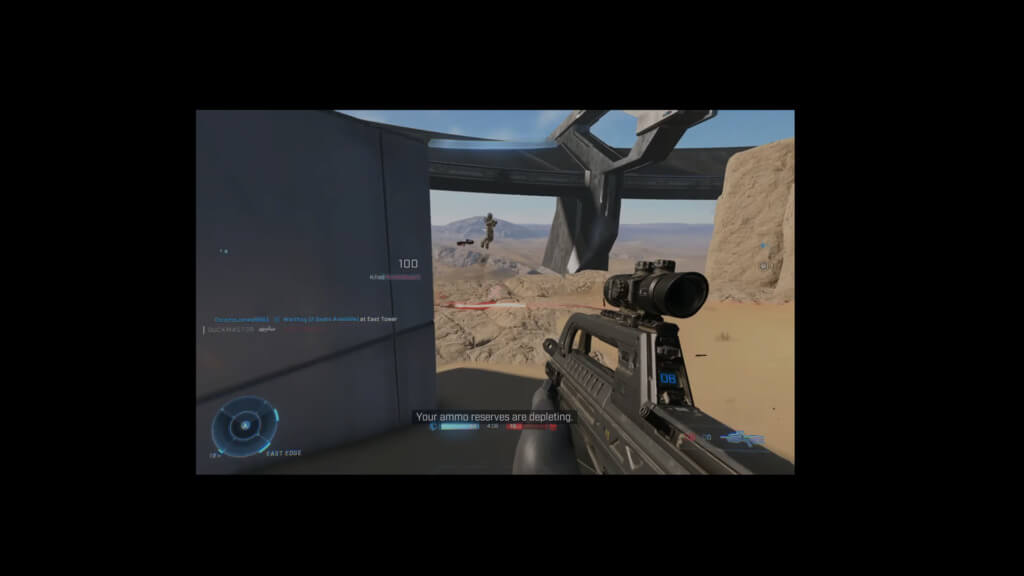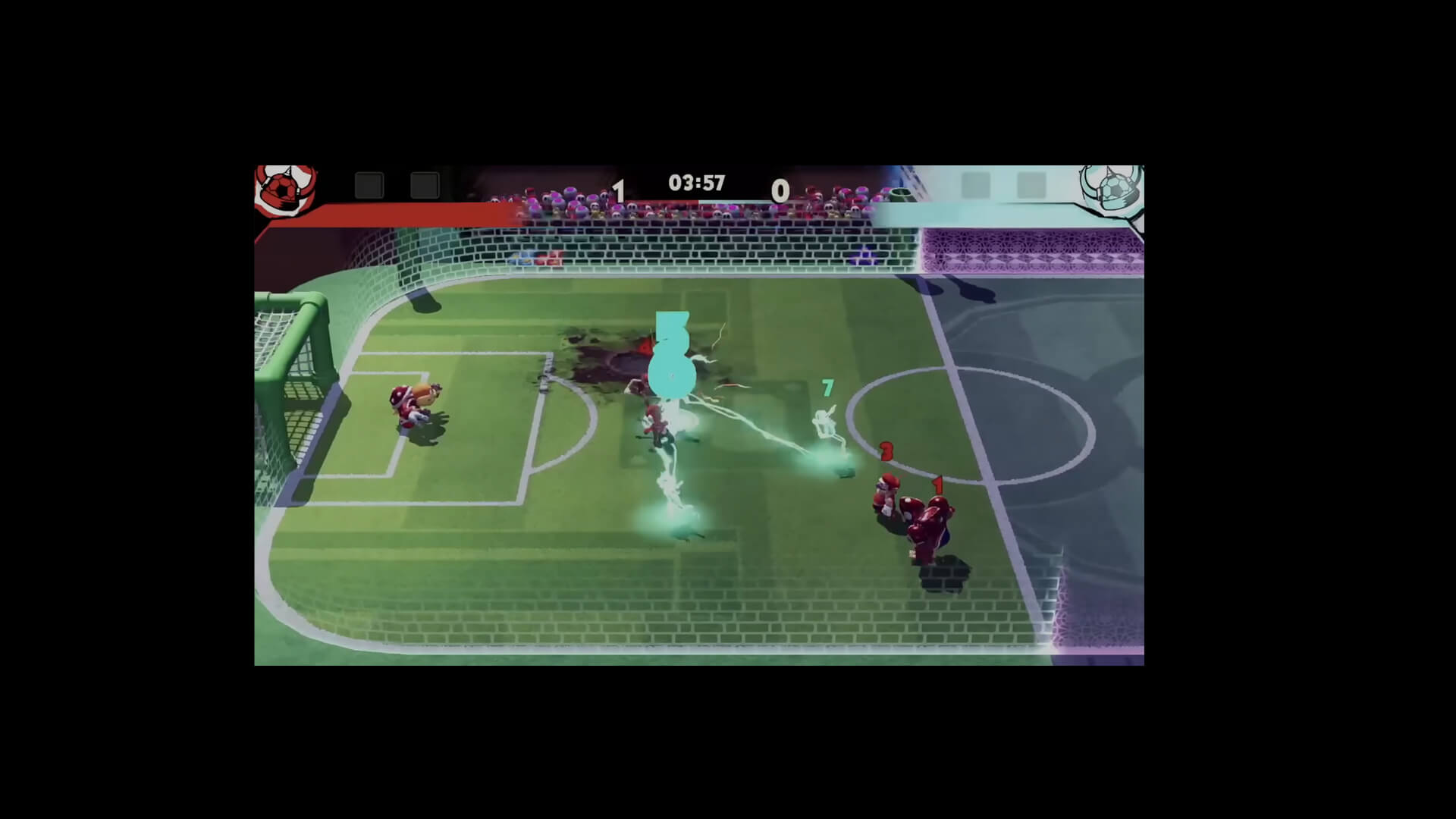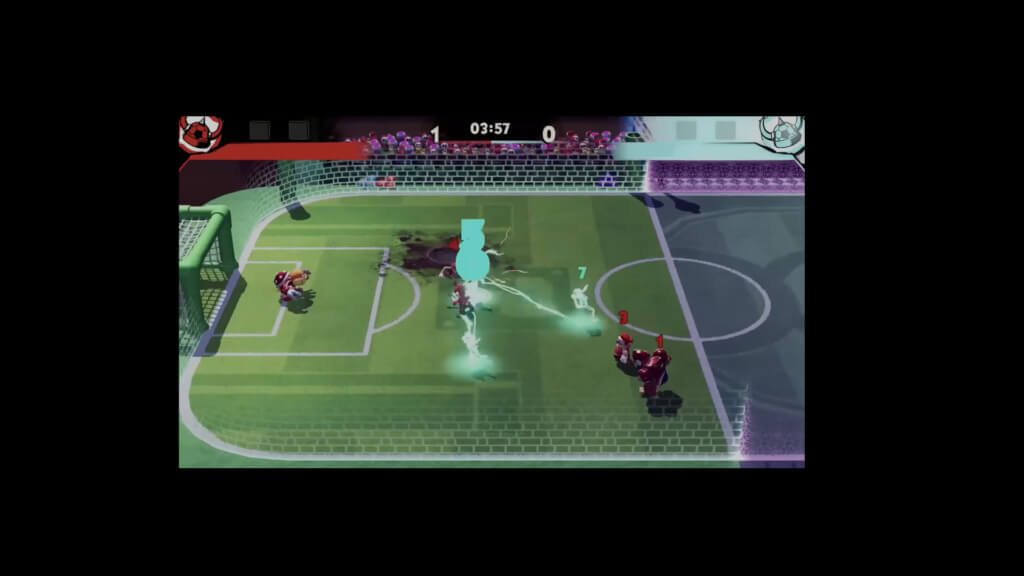 Along with its reduced input lag, the X3000i features an exceptionally fast frame rate for full HD gaming, with 120Hz or 240Hz possibilities. Even while playing in 4K, it boasts a refresh rate of 60Hz, which is fast enough to keep blur and other on-screen reaction difficulties at bay.
Expand your gaming and entertainment universe
The BenQ X3000i allows you to play on your terms. Dual HDMI 2.0b global connectivity will work with your Sony PS5/PS4, Nintendo Switch, or Xbox Series X. That is precisely what this gaming projector is designed for.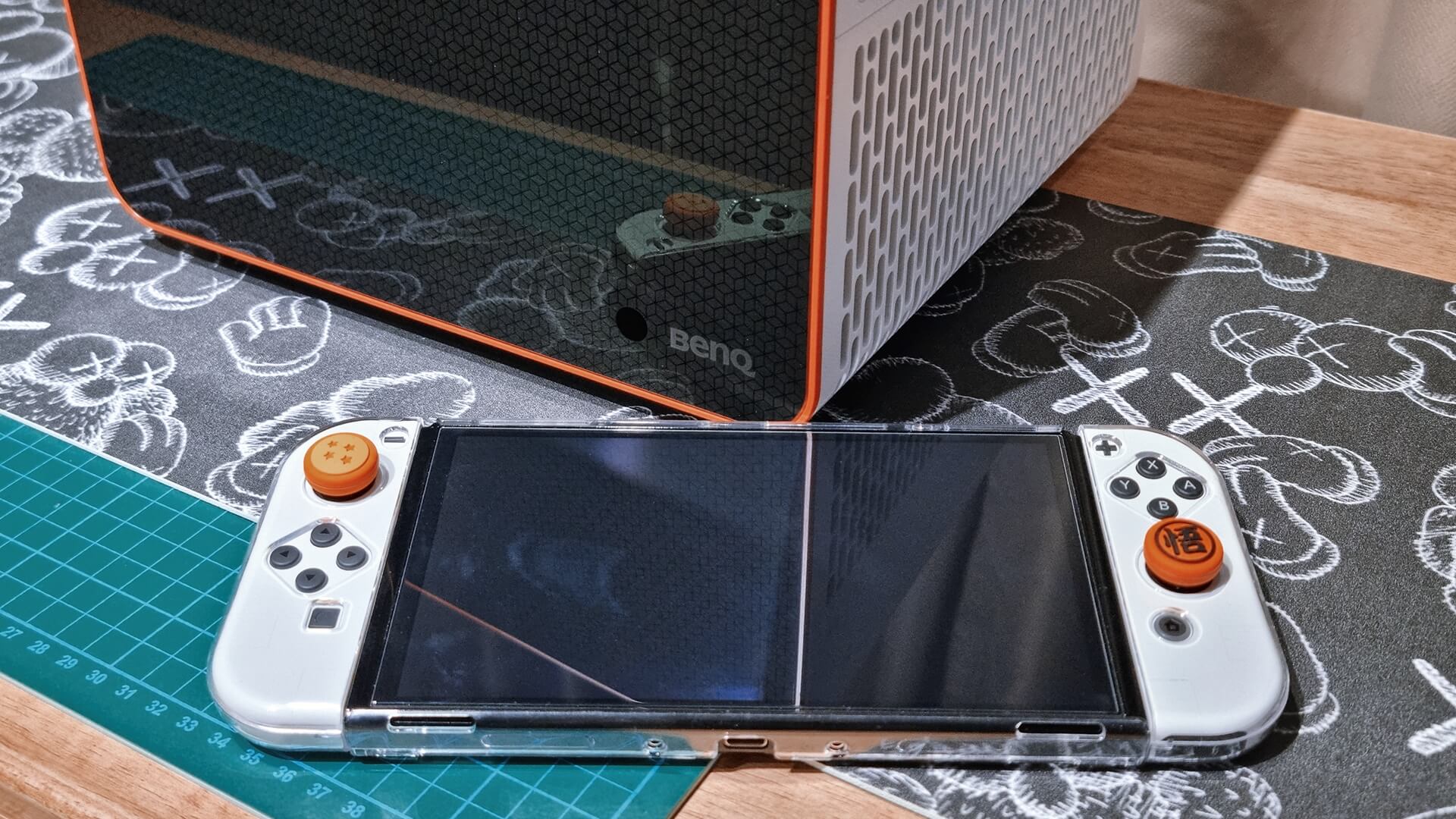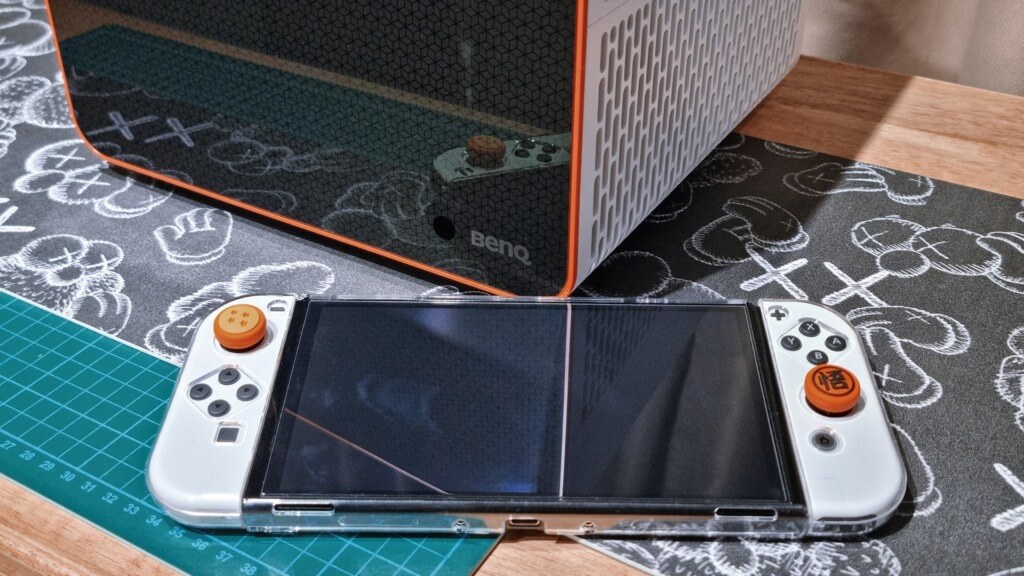 It also includes the QS01 Android stick, which can be inserted beneath the flap where the HDMI socket and USB slot power the dongle. The stick makes over 5000 apps available when linked to your home Wi-Fi. Furthermore, the QS01 runs the Android TV OS, which allows you to maximize your entertainment by accessing streaming apps such as Amazon Prime Video, Disney+, and YouTube.
The verdict: BenQ X3000i
The new X3000i 4LED 4K gaming projector leads the X series with an unprecedented combination of cinematic pictures, realistic acoustics, and lag-free control, allowing gamers to explore infinite universes.
Furthermore, thanks to the excellent DLP display with XPR technology, you can play console games in 4K resolution. The three game modes should be plenty to spark any gamer's curiosity, and the X3000i delivers with the various gaming alternatives provided. So you've come to the correct place if you're seeking for genuine 4K gaming with a projector. The BenQ X3000i is retailing at S$3,499 on Lazada and Shopee.