Republic of Gamers (ROG) today announces the brand-new ROG Strix SCAR 17 Special Edition (G733) gaming laptop. This upgraded Strix SCAR houses the latest hardware and cutting-edge cooling solutions to power class-leading gaming experiences. A custom vapor chamber, paired with Conductonaut Extreme liquid metal applied to both the CPU and GPU, allows the SCAR 17 SE to push its hardware further than ever before. The SCAR 17 SE also features a distinct cyberpunk aesthetic, with first-of-its-kind invisible ink applied directly to its metal chassis.
Pushing the limits
At CES 2022, ROG introduced the 2022 ROG Strix SCAR, delivering top-tier gaming performance with the latest components from Intel and NVIDIA. For Computex 2022, ROG is releasing the Strix SCAR 17 SE, a special edition variant with even more power under the hood. ROG engineered the SCAR 17 SE for gamers who need a no-compromise, tournament-ready gaming machine.
The improvements start at the beating heart of the machine, powered by the brand new Intel Core i9-12950HX, an incredibly powerful 65 W laptop CPU. With boost frequencies of up to 5.2 GHz on its Performance cores, single-threaded performance never falters, leading to ultra-high framerates in the latest esports titles. When set to Manual mode in Armoury Crate, this 65 W CPU can boost to a staggering maximum turbo power (PL2) of 175 W for a limited time, allowing the SCAR 17 SE to pull double duty as a powerful content-creation machine when the discrete GPU is disabled. The SCAR 17 SE was able to achieve an incredible score of 22,257 in the Cinebench R23 multithreaded test when in Turbo mode, a result rivalling desktop performance. The NVIDIA GeForce RTX 3070 Ti Laptop GPU also has a maximum TGP of up to 150 W with Dynamic Boost, purpose-built to deliver the highest amount of frames on its QHD 240 Hz panel. The display has a 3 ms response time, offers Dolby Vision support, and is Adaptive Sync compatible, providing gamers with gorgeous visuals in games or watching their favourite content.
The other components in the machine leave no performance on the table. The SCAR 17 SE features 32 GB of blazingly fast 4800 MHz DDR5 RAM, 1TB PCIe Gen 4 storage in a RAID 0 array that leaves loading times in the dust, and a dedicated MUX Switch for peak gaming performance. WiFi 6E and a 2.5 Gbps Ethernet port mean that gamers can confidently launch an online match from anywhere. The SCAR 17 SE features next-generation I/O connectivity, including dual USB Type-C ports, one of which supports Thunderbolt 4, and a full HDMI 2.1 port offering 4K 120 Hz video output.
Play it cool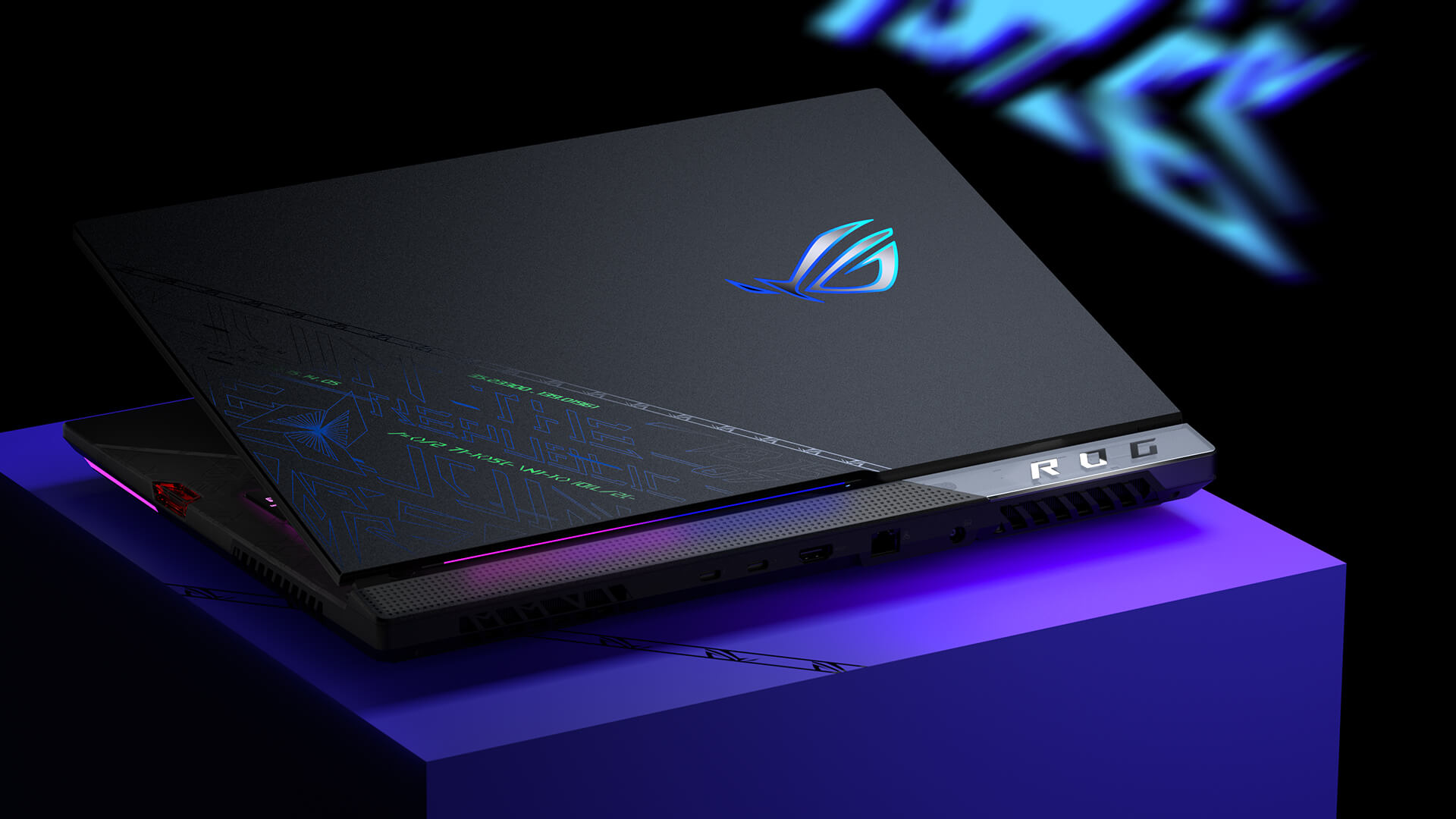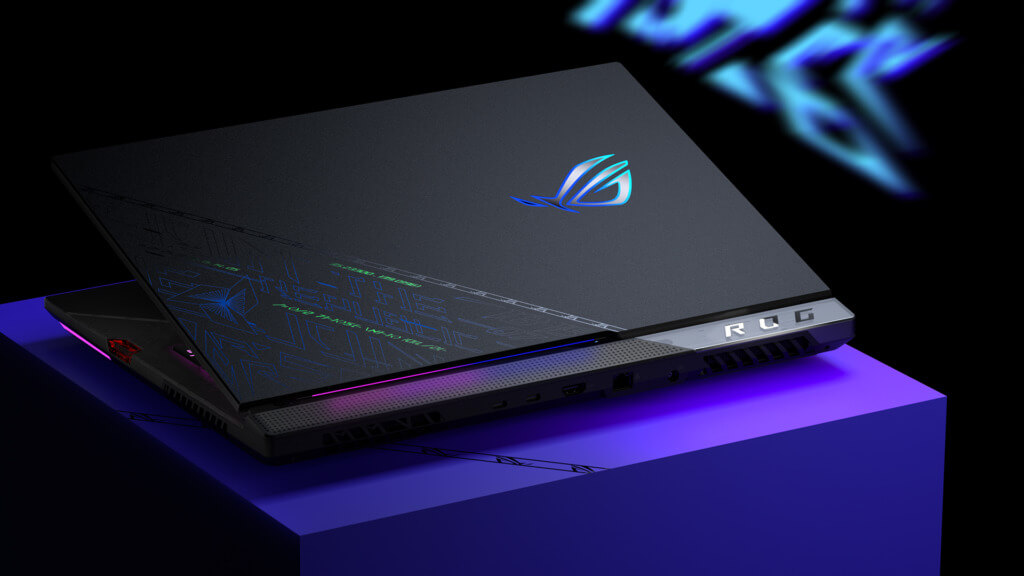 Adding more powerful components is only half of the equation, as these high-end parts require powerful cooling to operate at peak performance. The ROG Strix SCAR 17 SE features all of ROG's Intelligent Cooling innovations to allow the machine to reach its full potential. ROG has used Thermal Grizzly's liquid metal compound in various laptops for the last three years, which reduces CPU temperatures by up to 10°C compared to traditional thermal pastes. This year, ROG's engineering team collaborated with Thermal Grizzly again to develop an even higher performance liquid metal formula called Conductonaut Extreme, which the SCAR 17 SE uses on both the CPU and GPU. Offering around 5°C lower temperatures than standard liquid metal thermal compound , this was the first step to unlocking the true performance potential of the SCAR 17 SE.
The top spec machine also features a custom vapor chamber which covers 48.8% of the mainboard, allowing excellent thermal transfer from the CPU, GPU, and the critical power delivery components. Paired with four heatsinks lined with ultrathin copper fins as slim as 0.1 mm and updated Arc Flow Fans, the SCAR 17 SE can easily dissipate heat for top performance, even during marathon gaming sessions.
Iconic SCAR styling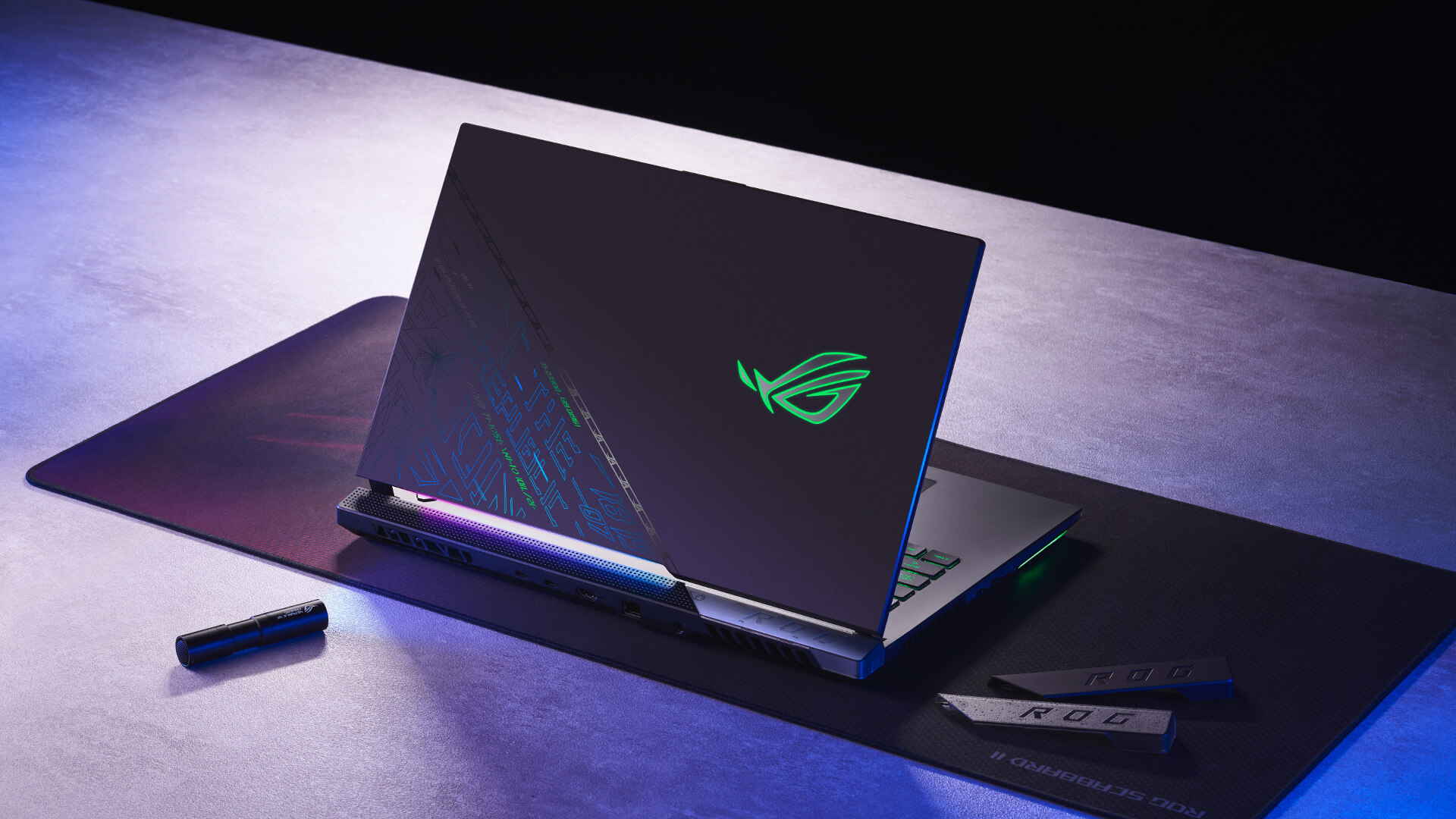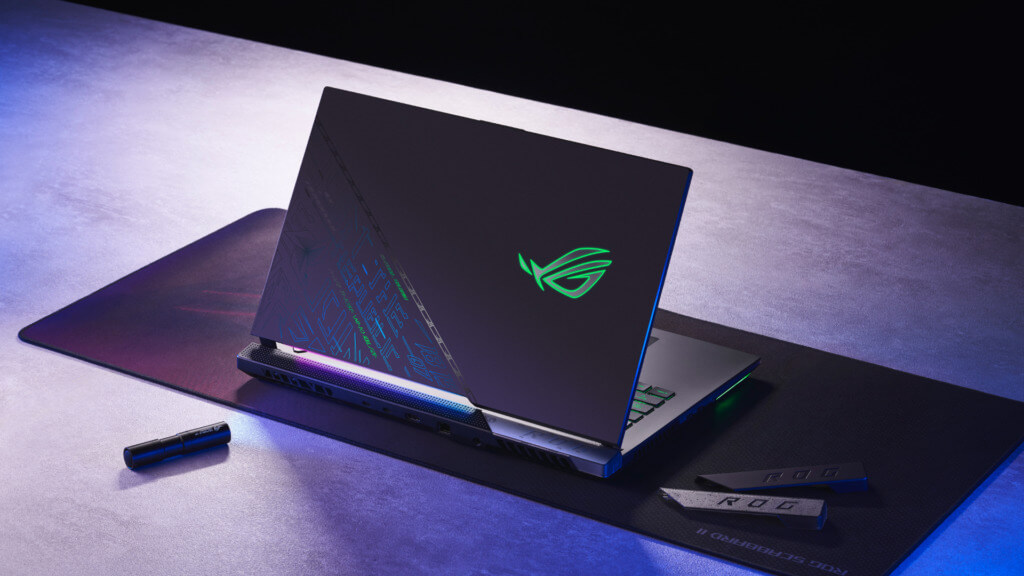 The ROG Strix SCAR 17 SE's unique additions are not limited to the internals. The chassis features the same RGB lighting and customizable Armor Caps as the standard Strix SCAR, but with an extra secret: specially developed invisible ink. Traditional invisible ink, commonly used on paper, wouldn't stand the test of time when applied to the metal lid of the SCAR 17 SE. ROG's research and development team painstakingly created a substance that perfectly blends in with the SCAR 17 SE's metal lid. In normal lighting, this substance has a matte metallic texture, but with a UV flashlight, the ink appears green and blue. It took six months and seven formulations to perfect, but this new invisible ink has passed a suite of wear and durability tests, giving gamers a unique pairing of function and form that is sure to dazzle. This cryptic text also holds clues to help beat SCAR Runner, a standalone first-person parkour game set in the ROG SAGA universe.