Do you love having a fresh salad for dinner? Or nice ice cream on a hot day? Well, then you know how important it is to have a good refrigerator that can keep all of your favorite food fresh and tasty. Especially for bigger families where you need to ensure that the kids get their fair share of vitamins from vegetables and fruits, it is very important to have a fridge that you can count on. In this buying guide, we will cover the topic of how to choose a fridge in Singapore.
How to choose a fridge in Singapore
Buying any piece of electronics is never easy. Refrigerators are essential for every household since we don't want the food we buy to go to waste just because we didn't do everything possible to keep it fresh. Also, fridges are not cheap, so we want to ensure they will last at least a decade or more when getting one. And having so many options to choose from is not making it easier. Quite the opposite, you can get lost if you don't know exactly what you are looking for. This is why researching beforehand is crucial. We will give you some tips on finding the best fridge for your household.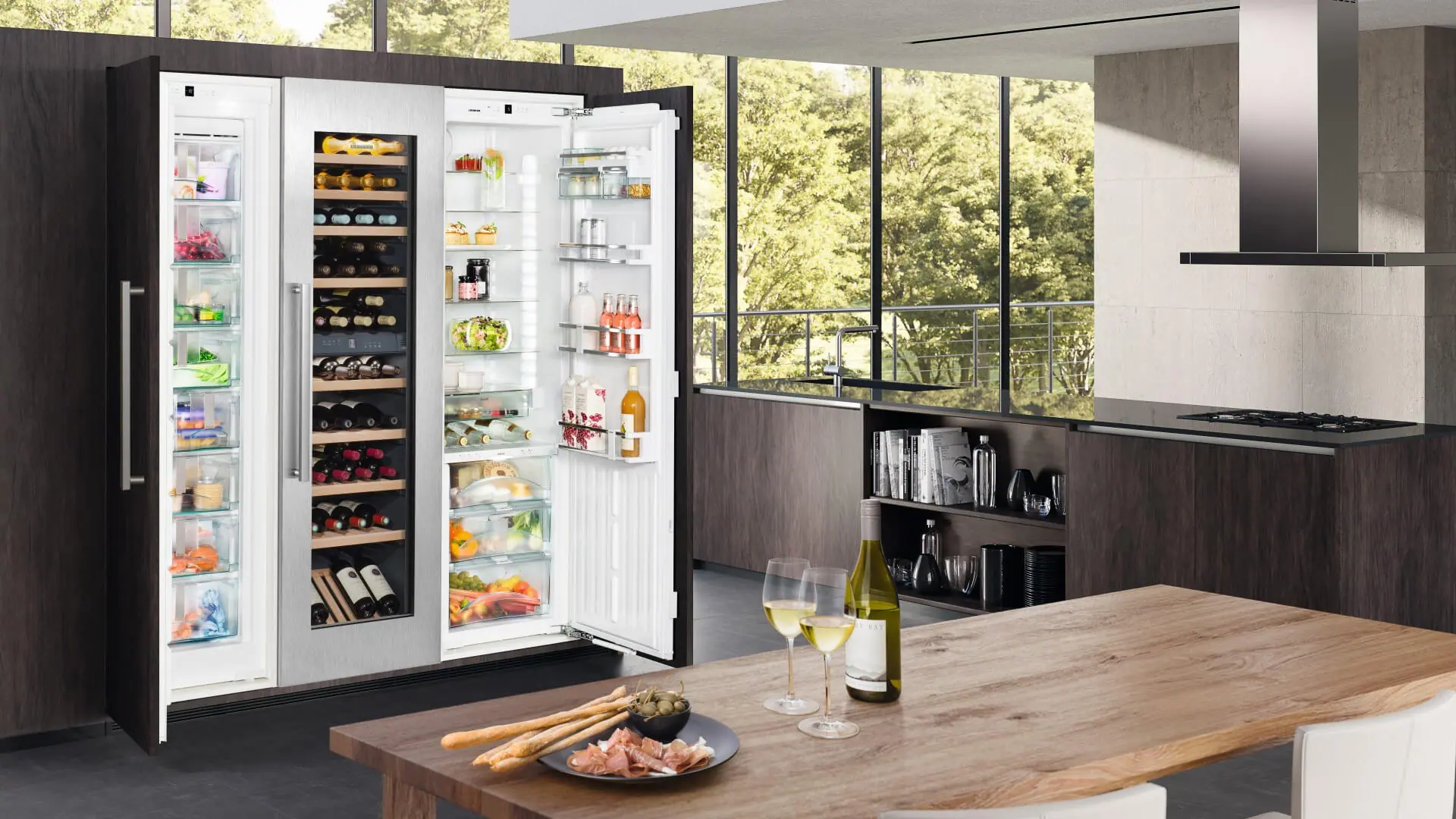 Types of fridges 
You need to understand the types of fridges, and which one is the most suitable for you. 
Side-by-side refrigerators — This type has adjoining doors for the freezer and the main compartment for fresh food. Those fridges are usually quite big, and you have more than enough space for fresh food and frozen products. You probably will see that most of the machines of this type have water and/or ice dispensers. 
Top/Bottom freezer refrigerators — You probably know this type very well since it is still the most popular. The top/bottom freezer refrigerators are cheaper than the other options, making them the main choice for many people. As the name suggests, you will have the freezer on top or at the bottom of the fresh food compartment, and this is why it takes less space than the one where the two compartments are next to each other. 
French door refrigerator — This is the third most common type that you will find in the shops and is the newest type. The French door fridge means you will have two big compartments for fresh food that will open just like wardrobe doors, and below them, you will have a pull-out freezer section. As you can guess, this means that this fridge is quite big and you will have a lot of space for all of your products. However, it would also mean you will need quite some space in your kitchen to fit this machine.
Energy efficiency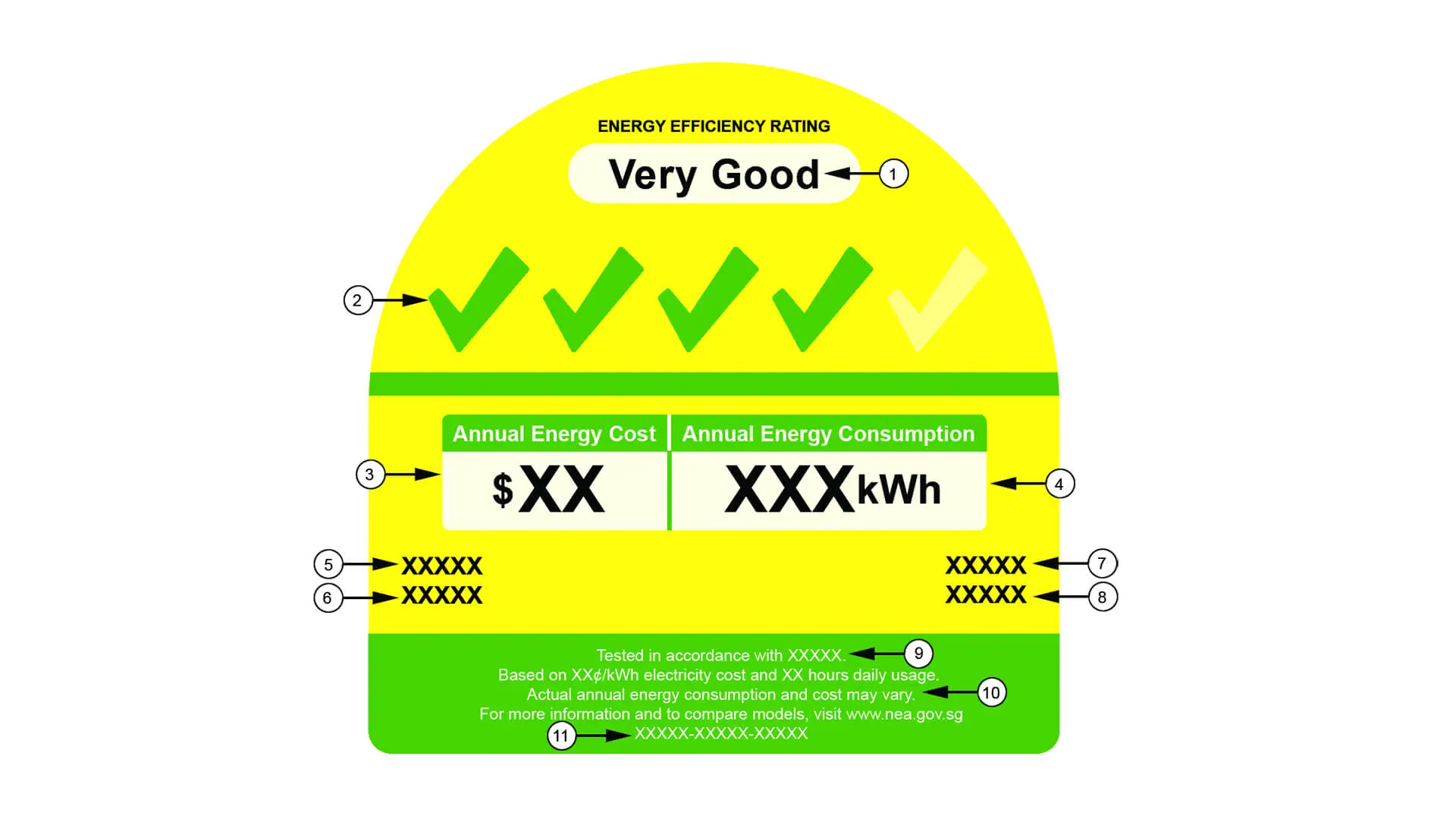 You will be able to see an Energy label on every fridge you check in a physical store and a picture of it online. According to Singapore's Environmental Protection and Management Act, each manufacturer should provide this mandatory information. Since a fridge is a big piece of electronics, it can consume quite a lot of energy, keeping in mind. Choosing an energy-efficient one is important for most households that want to save money on electricity bills; you will not only be helping the environment by cutting down your carbon emissions.
To understand the energy efficiency level, you will have to look at the green ticks on the label. The more ticks, the better because this would mean that the fridge is very energy efficient. Some of the fridges with a higher energy efficiency might be a bit more expensive, but you will save quite a lot from electricity in the long run, so this will easily make up for the difference. Some smart fridges will also be able to end information about the energy consumption to your phone, and you will be able to monitor and manage this.
Material
Three main materials are used for fridges; this is also an essential factor for some clients, so let's talk about them. 
Stainless steel — Stainless steel fridges are famous for their durability and stylish look. Those usually last for at least a decade or more, so they are more expensive.
Stainless-look — Those fridges try to imitate the stainless ones as the name suggests, which are the cheaper alternative. They are also durable and perfect for people who want to save some time cleaning because they do not retain fingerprints.
Plastic polycarbonate or thermoformed — You have probably seen the very popular Smeg fridges in gorgeous colors, which give you the feeling that you are back in the 50s. Back then, the fridges were made from plastic polycarbonate or thermoformed this is why we get the retro feel. However, the quality is much better now, so the price might be high for most people. 
Additional functionalities
You might look for additional extras in a fridge to make the use a bit more pleasant.
Ice and water dispensers — More and more fridges include this extra. However, you will get this with a bigger fridge and rarely with a top/bottom freezer refrigerator type. It is quite handy because you won't need an additional water filtering machine or fill your freezer with ice trays.
Freshness features — Keeping your fruits and vegetables fresh is crucial. This feature will ensure that your products stay fresh longer, and additional benefits include antibacterial seals and speed chilling. Some fridges have separate zones for fresh produce where the temperature and the humidity are kept at suitable levels. 
LED touch displays — The LED displays are very common now on most fridges, and with them, you can see and manage the temperature, humidity, modes, etc.
Wine coolers — This is not an extra that everyone will be looking for, but you might appreciate it if you are a wine lover. 
Adjustable components — The possibility of adjusting your shelves and the drawers for fruits and vegetables are more than convenient.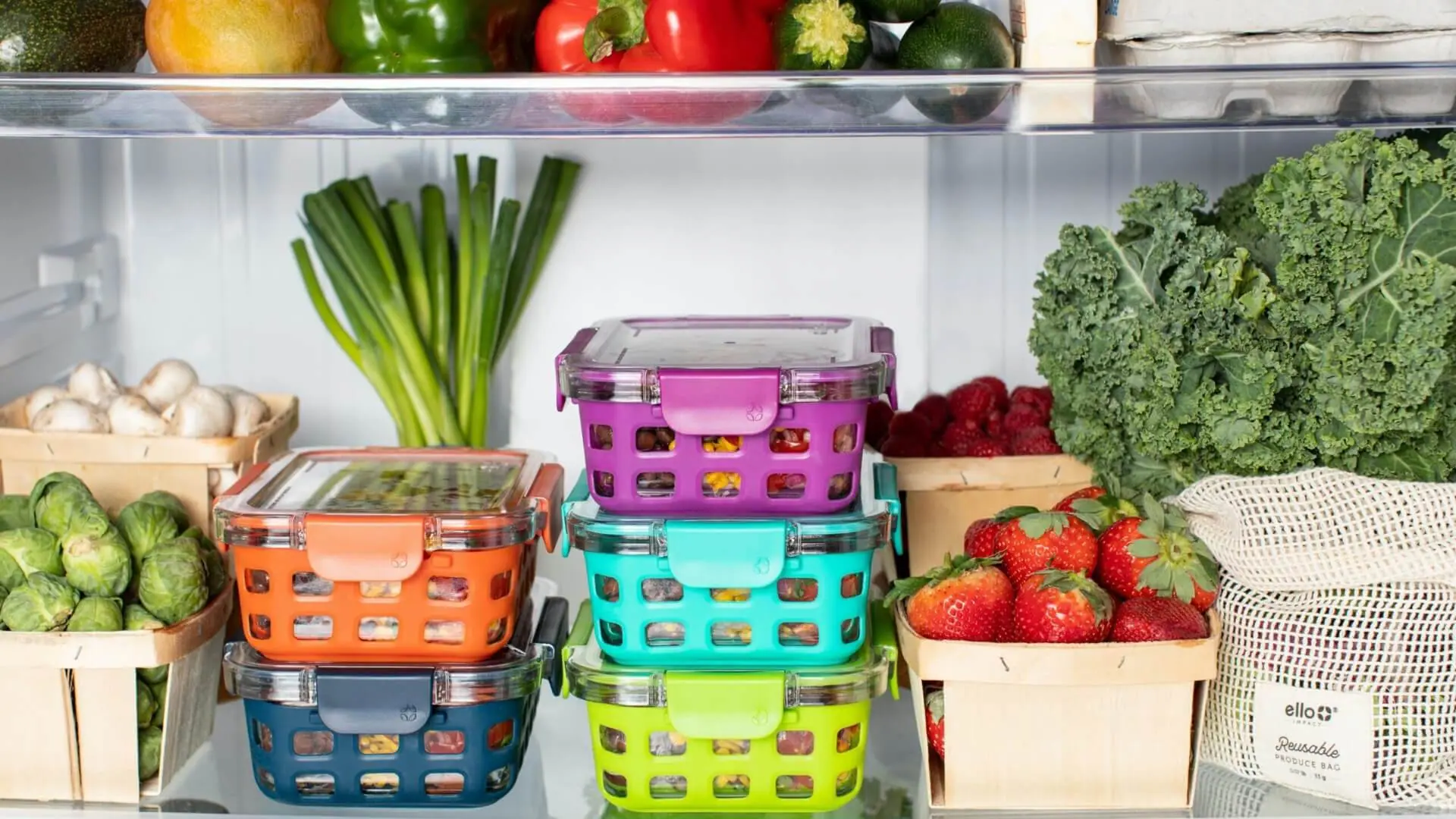 Price
This is, of course, an essential factor when you are choosing a fridge. The price of a fridge will vary highly depending on the brand, the type, size, energy efficiency, etc. Some brands will be more expensive than others even though the fridges will have almost the exact specifications. The best tactics would be to first decide on all the other specifications and then try to find the best model that fits your needs and falls into the price range you are willing to pay. If you like a fringe that is slightly above your budget, you can also wait for it to be on discount, which happens very often.