XM Studios started as a passion and dream for three brothers. Through hard work and determination, they followed their dreams and grew a successful business. This is the story of XM Studios and how it has dominates the art collectibles market.
The brief history of XM Studios
The Ang brothers, named Ben and Seng, had a hobby store in the Bras Basah Complex called Xenomorph in 1997. They provided model assembly at the store, paint jobs, and held airbrushing classes for their customers. Ben and Seng Ang were painters, so they would also take contractor jobs as landscapers. That was physically strenuous work. Combined with revenue from the store, the brothers each earned around S$1,000 a month for many years.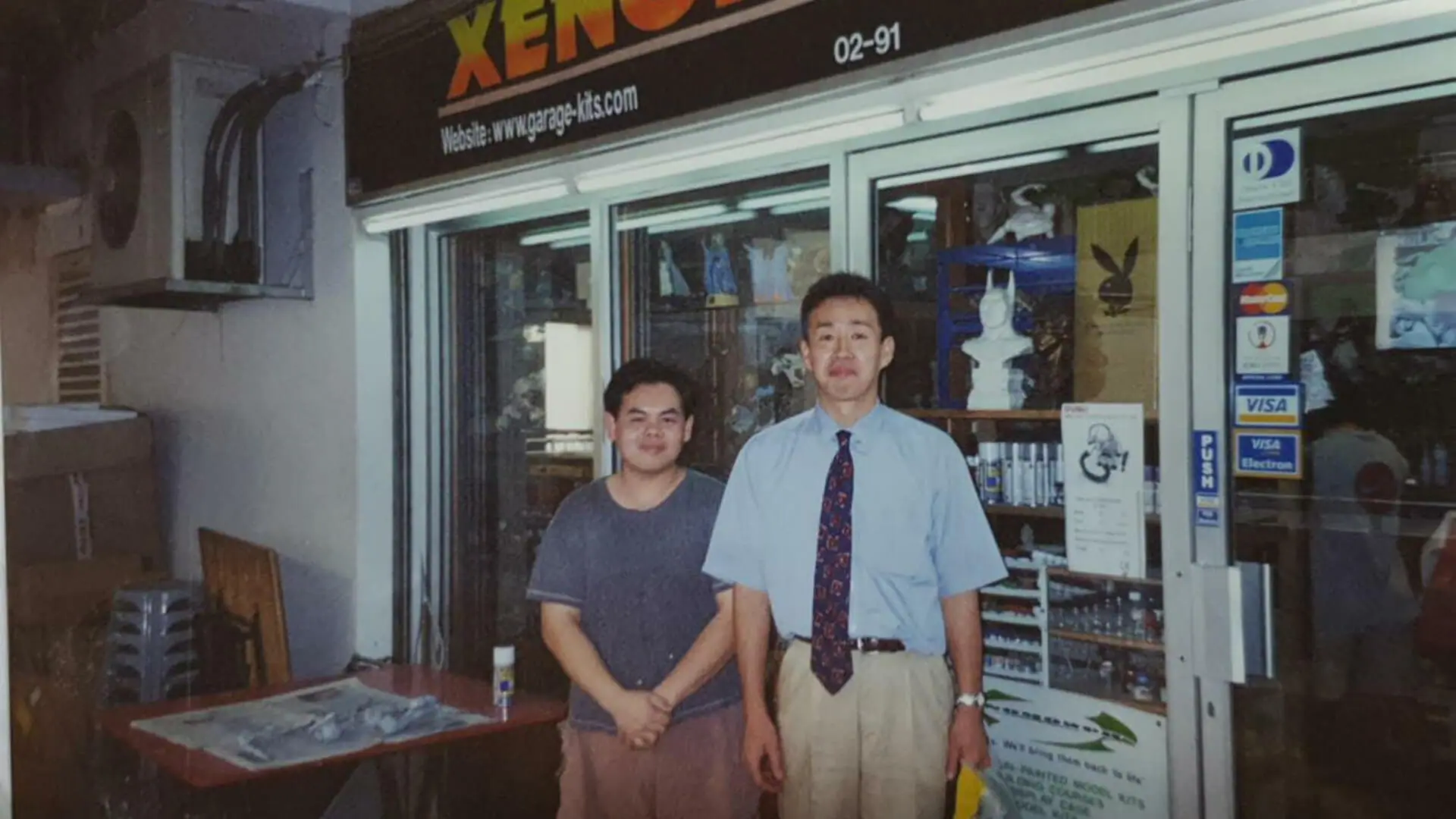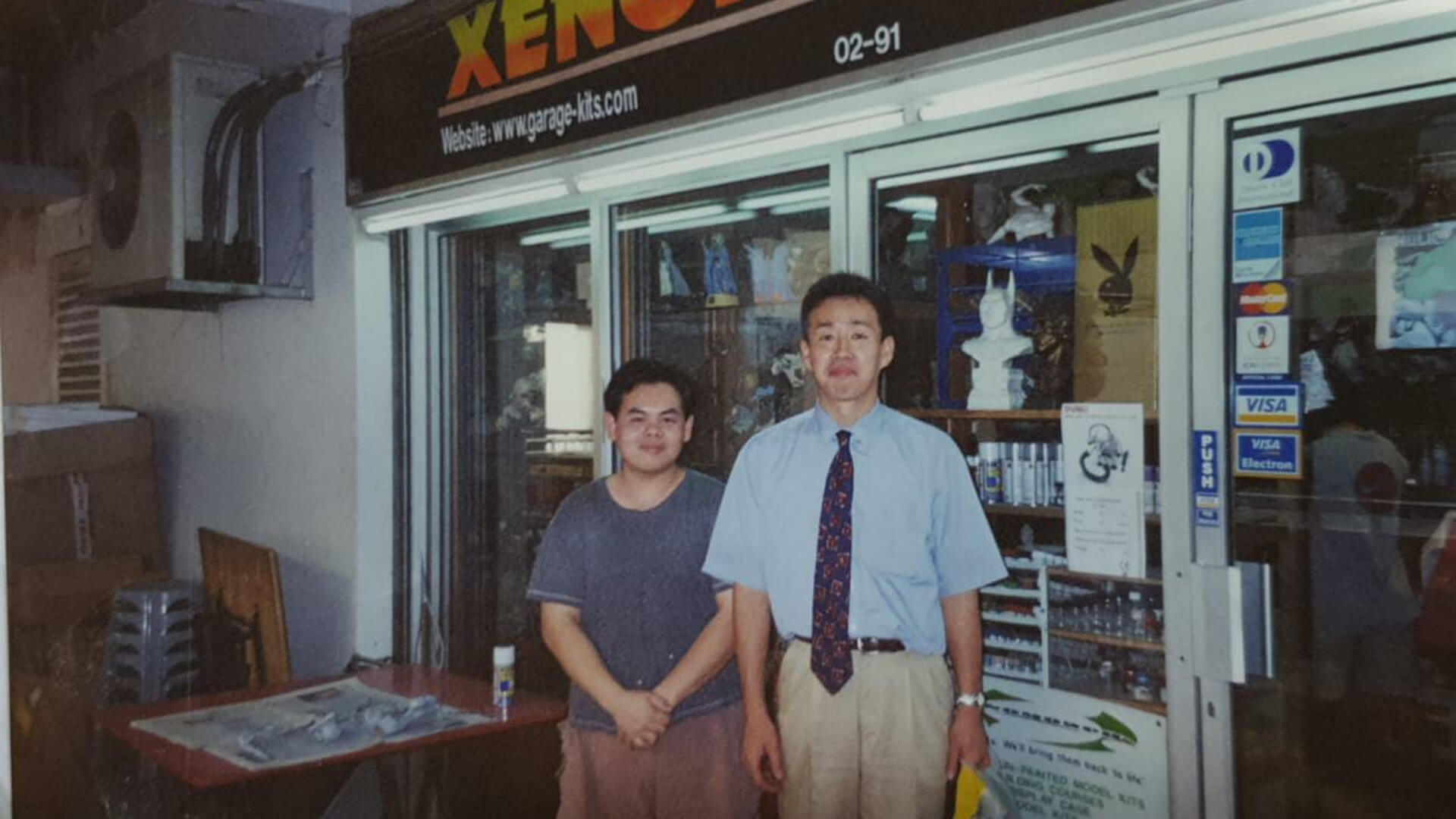 However, it was in 2012 when they decided to make a change. Seng and Ben discussed their futures, realizing that they wanted a more sustainable career that gave them security while also using their artistic experience and passion. Their customers suggested that they take a new approach: producing licensed products under their own brand. That is how XM Studios was created. 
Once they had decided on a new career path ready, they knew that action had to be taken. The first step involved approaching a Warner Brothers agent, who was based out of Singapore. This license was vital for them to make their figurines. Things were getting exciting when it came time to sign a term sheet. However, ultimately, the deal did not come to fruition as the Warner Brothers had already awarded its worldwide license to another company. 
They could have been discouraged, but the brothers undeterred pressed on. Ben approached a Disney agent. Unfortunately, the deal was pulled prior to signing the term sheet. The Disney agent said the company was setting up their own office in Singapore, where all of the agreements would be handled directly. The company would re-evaluate the deal when the office was set up.
As they waited, they went to several other companies, including SNK. However, as these companies viewed their XM Studios as "too small to work with," they could not close any deals.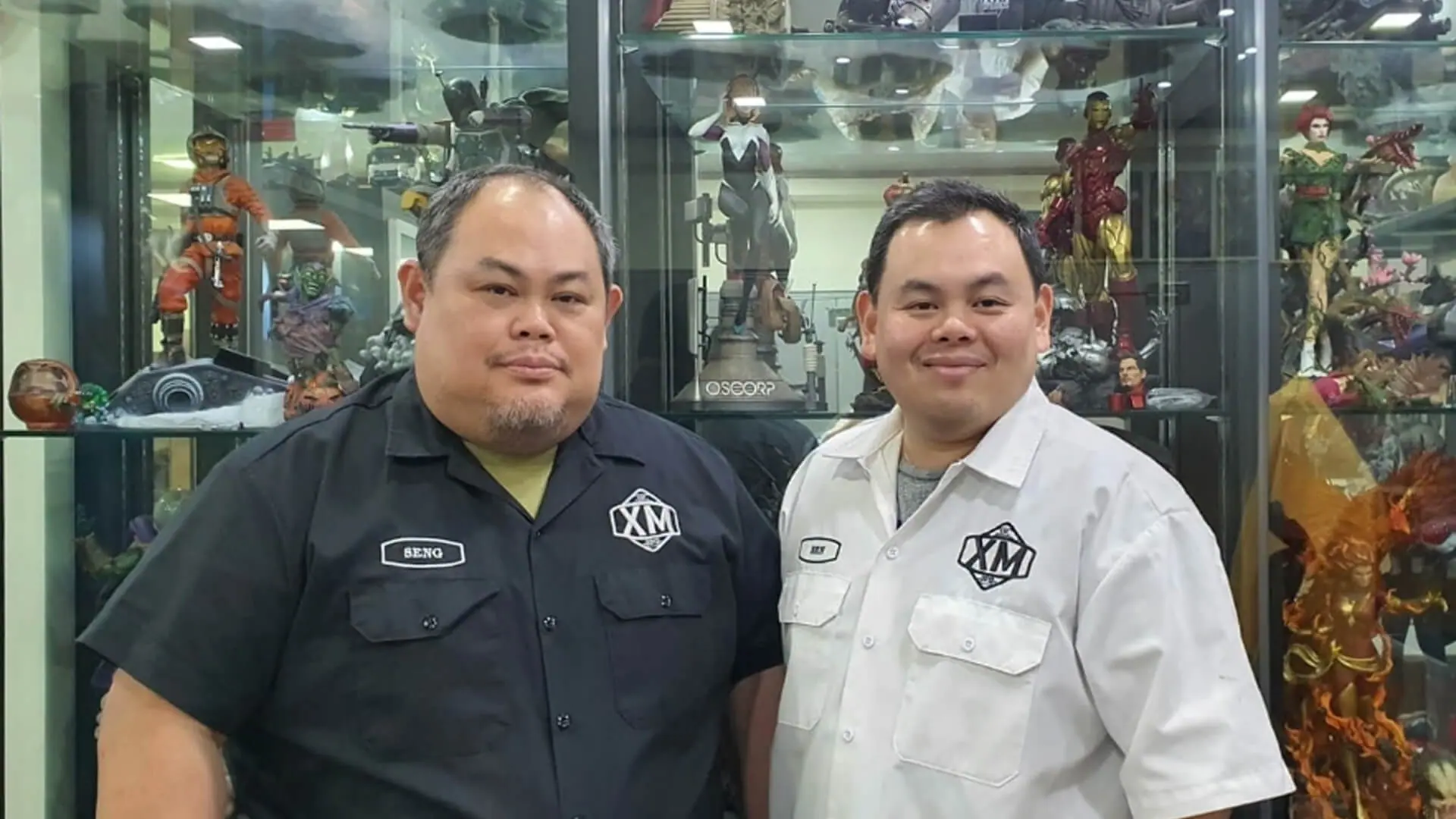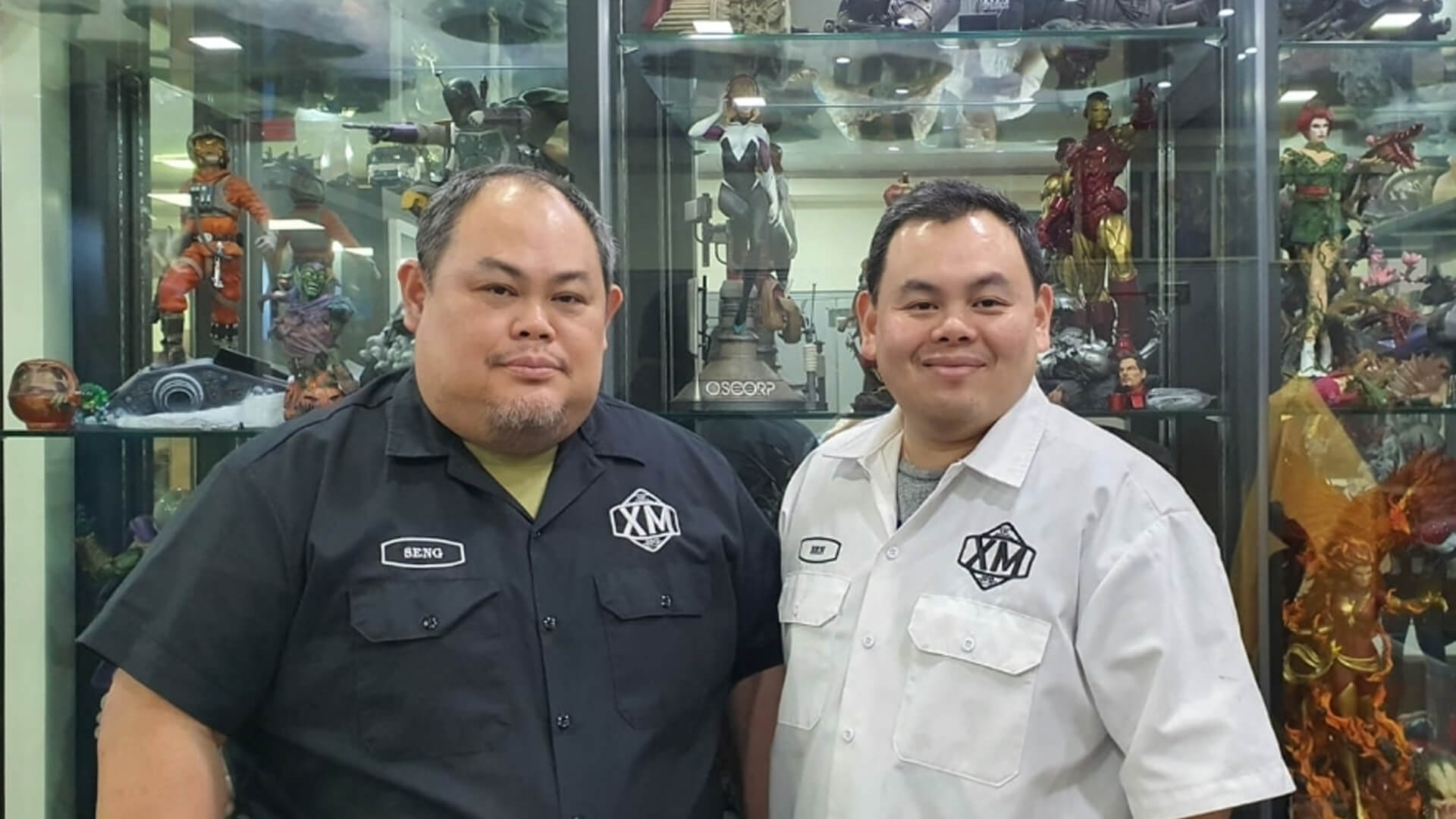 Disney did eventually get back in touch with the brothers in 2013. In this discussion, they agreed to work with XM Studios, awarding them a one-year Marvel license agreement. This agreement was worth an enormous sum. This deal allowed the brothers to start their business in 2014, creating their first batch of 3 Marvel figurines: Captain America, Hulk, and Iron Man Mark XLII. As this company developed its 6th figurine, its popularity grew significantly. This 6th figurine, Magneto, became a highly sought-after item by collectors and deemed a "Holy Grail," a must-have item for serious collectors.  
Since then, XM Studios has grown into a leading name in the collectible figurine industry. The company is now run by Ben Ang, who is CEO, and his two brothers. Seng Ang is the Creative Director, and Clair Ang is the Logistics Director.  
The company was founded on the initial mission of producing stellar luxury collectibles that are original. The tagline of the company is "A Privilege to Own." Its figures were created to give collectors a nostalgic feeling, taking them back to their favorite video games, comic books, or television show. These collectibles are meant to elicit memories and emotions from an owner's childhood. 
As the company grows, they continue to create luxury figurines that are also considered fine art pieces and expand their business to transform franchised products into an all-encompassing lifestyle for fans.
Challenges of becoming a leader in collectibles
While XM Studios is now very successful, things have not always been easy for the brand. That was particularly true in the early days when launching XM Studios. In the beginning, the biggest challenge was one that many startups struggle with: a tight cash flow. 
In order to afford the licensing fees, Ben Ang asked Disney if they could pay the licensing fees in installments. That comprised a signing fee and a set of installments. To afford this initial signing fee, the company had to loan from a friend and their mother. The friend eventually goes on to become a co-founder of XM Studios. 
The team worked tirelessly to secure 200 preorders for their first three figurines. The money received from these preorders was used to hire designers and pay for the figures' manufacturing. 
On top of the cash flow issue that XM Studios experienced early on, they also had manufacturing issues. XM Studios figures were only commissioned in batches of under 500, which were too small for many manufacturing factories. Eventually, the brothers found a factory that was willing to work with a smaller order. XM Studios used the payments from the first batch of figurines to fund the next batch, and repeated this cycle with subsequent batches.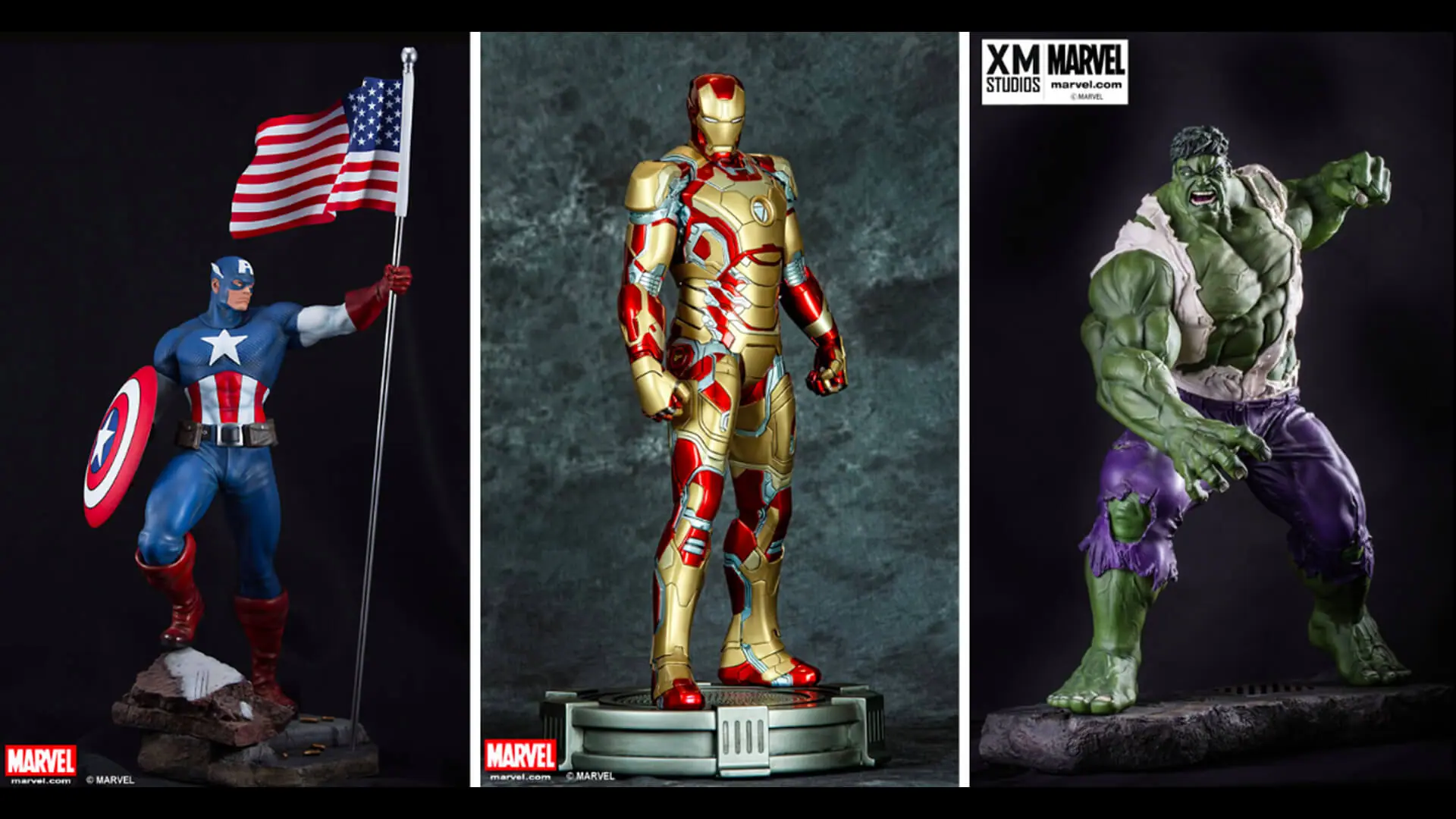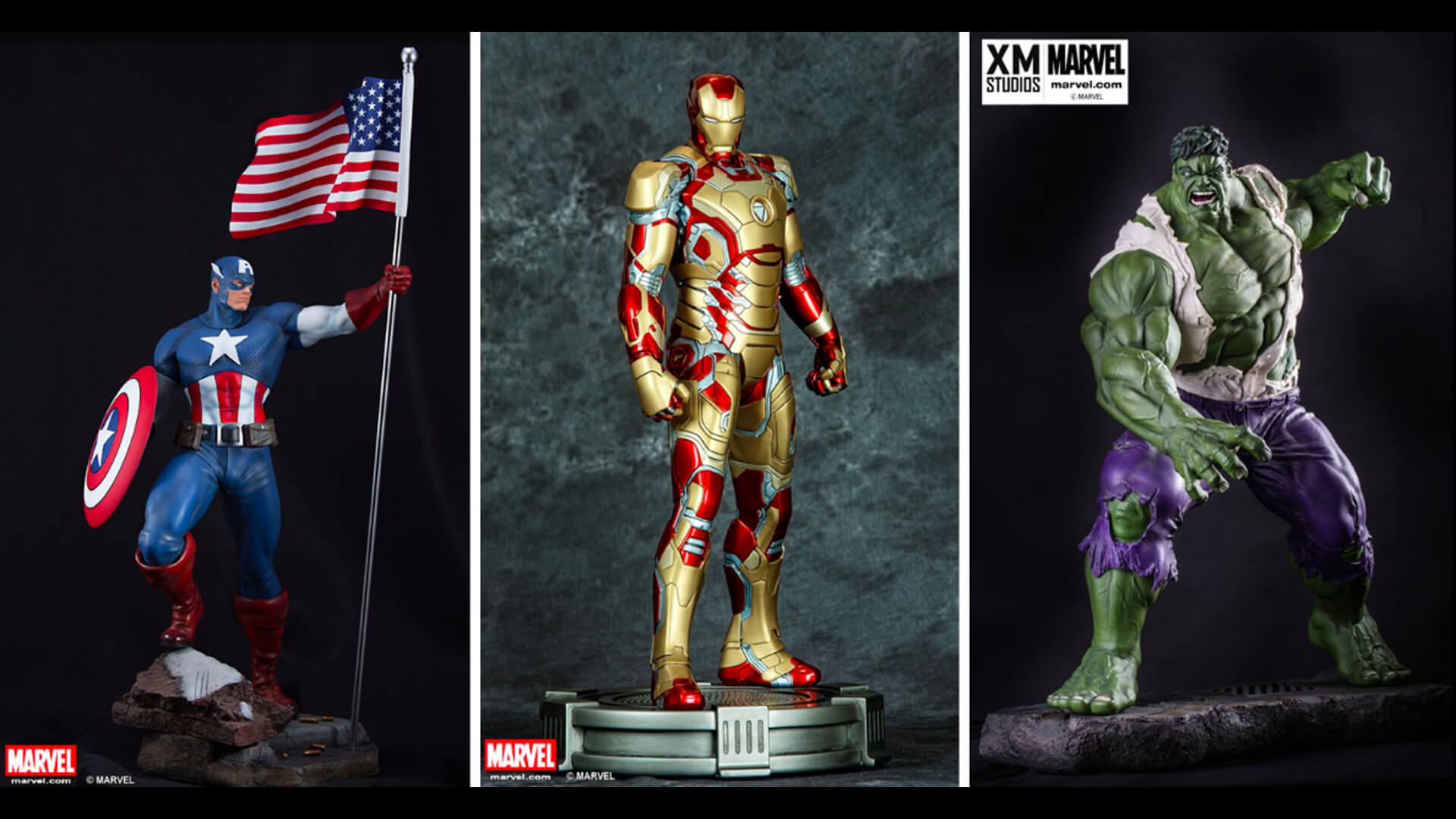 Sales revenue has significantly grown since the brothers began XM, beginning in 2014 with S$281,000 to an estimated S$21 million in 2020. 
Importance of collaboration
Collaboration is an essential part of finding success. Every licensor has its own recognizable characters with their fans who try to collect all associated figurines. Every time that XM Studios earned a new license, they could appeal to a new set of fans. Marvel and DC Comics are two names that are primarily known for having a massive following. Thanks to the superhero movies made over the last decade, the worldwide fanbase has increased significantly — the more fans of these franchises, the more collectors in the market.
The fact that this company was able to secure licenses for some of the biggest brands, which come with some of the most avid fans, is incredible. 
These franchises include:
Marvel (Southeast Asia, Hong Kong, Japan, European Union)
DC Comics (1:6 Justice League / DC Batman: Worldwide, 1:4 Justice League / DC Batman: Southeast Asia, Taiwan and 1:4 Batman Samurai Line: Worldwide)
Star Wars (Southeast Asia)
Transformers (Southeast Asia, Taiwan, China, Hong Kong, Macau)
The future of the collectibles market
The future of XM Studios is bright. Global Industry Analysts estimate that this industry could be worth US$5.6 billion in 2020, with an expected growth of US$6.7 billion by 2027. Licensors have recently been working hard to promote their licensed products to consumers. 
This is especially true in Asia, as this region is becoming more knowledgeable about America's pop culture. This is also to tap into the market of those fans who grew up loving these franchises and are now adults. Adult fans have the buying power to spend more on the collectibles that they love. This growth is sustained by the fact that collectibles are also becoming increasingly mainstream.
XM Studios, toys, and collectible stores
XM Studios is in a great place now in the toys and collectibles industry. This brand does see a bright future for itself, with expansion plans in place. Their plans start with the opening of physical stores. Customers respond better when they can see products, making physical stores an excellent option for brands. 
A high level of craftsmanship is put into every figurine XM Studios produces, so to appreciate this better, a physical store can help consumers see the premium quality and craftsmanship.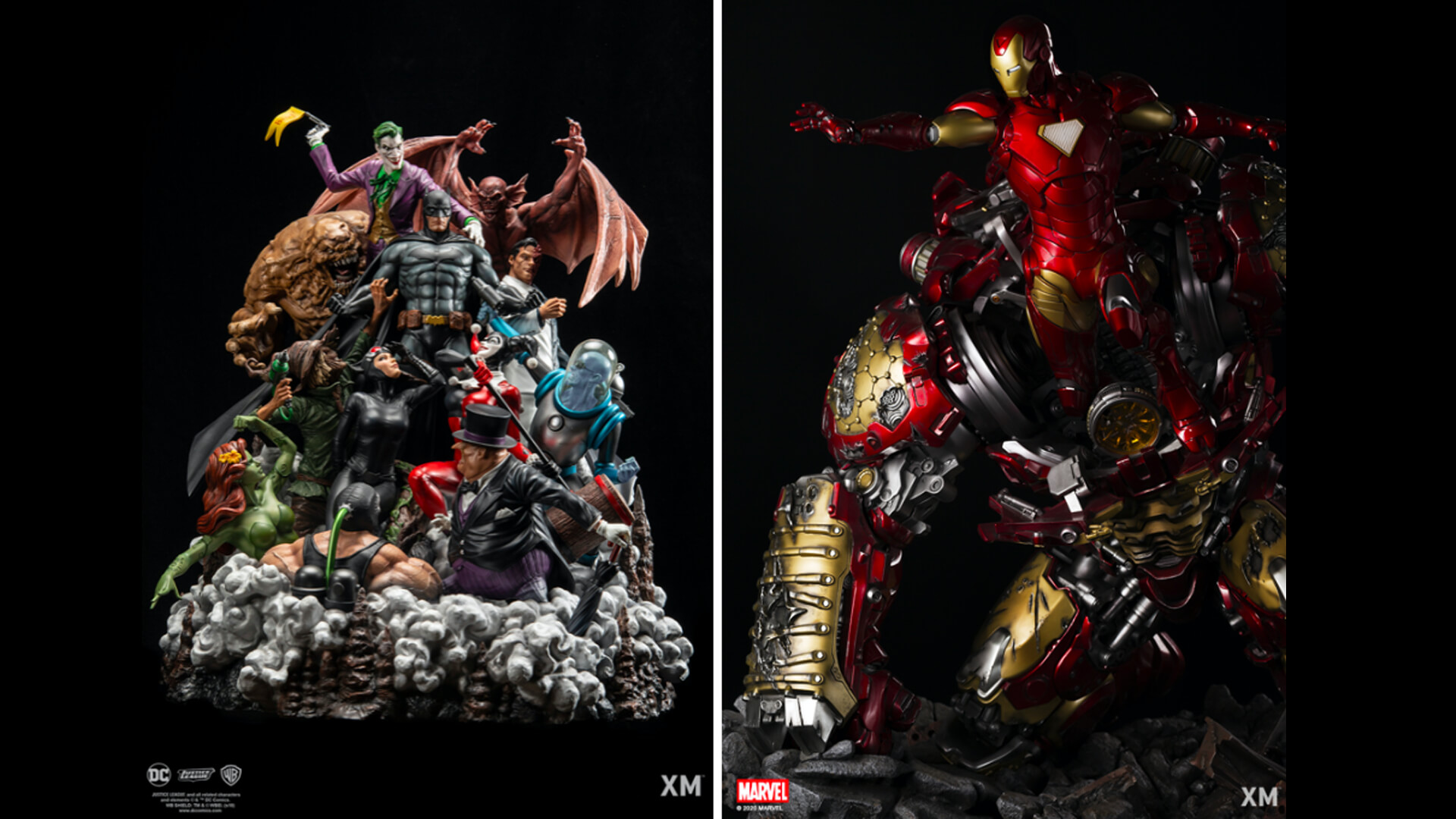 The Thai distributor of their products opened up an XM Studios gallery store, which was resulted in a sales increase of 30%; they also saw a 20% increase in new customers. That provided the brand with valuable insight, inspiring the brand to envision the opening of 20 concept stores by 2026. That includes a gallery store in Singapore. These stores' goal would be to show off products that are available for preorder, prototypes currently in development, and showcasing this brand's historical products. 
Additionally, these stores will potentially have a showroom set up to inspire fans on the various ways they can display their XM Studios figurines. Furthermore, they will provide insight into the creative process for these figurines.
Lifestyle brand: Pins, apparel, and prints
An additional expansion plan is a lifestyle brand. With an estimated 2021 launch, XM Studios plans to sell pins, apparel, prints, and other various lifestyle products that collectors will love. These licensed products offer more items for customers to grow their collections. 
New product lines are under development from XM studios and due for announcement in 2021. One product line is the XMHQ series; the products will be available globally. This specific series features the industry's first 1:30 scale collectible superhero and villain headquarters. The first product is the Batcave, with an estimated release of H1 2021. 
Other products in this line will potentially include the Joker Fun House and Arkham Asylum. Another product line consists of a more affordable range of collectibles so that more people can own their products. This line would be available on various eCommerce platforms. 
While other companies struggled during the pandemic, XM Studios benefited primarily from selling their products online; that enabled it to continue to grow as a brand.
Listening to the community and build trust
XM Studios always listens to the community, whether that feedback is good or bad, to build trust with fans. Involvement in various online collectors groups, where the company actively monitors customer sentiment about their releases, provides valuable insights and helps develop personal relationships with fans.
XM Studios care about producing products that customers truly want. To date, they have two figurines designed based on fan submissions: Hulk Transformation and She-Hulk. These allow their fans to tell them what they would like to see in a figurine and gives them a greater voice in the product creation process.
Having a prominent community representative like Alex Thomas (aka Radd Titan) also helps give the collectors a point person to contact for feedback and discussions on the products.
A bright future for the premium art collectibles brand
XM Studios is a brand that has seen rapid growth, fantastic collaborations, and has a bright future. Through hard work and dedication to its craft, XM Studios has grown from a small hobby shop to becoming a leading name in licensed collectibles. This brand has significant plans for future growth and excellent potential. 
Thanks to their product innovation, XM Studios has won numerous awards, including Disney and StatueForum, and strives to make known among the collector community, both in the US and worldwide, for its high-quality products.
Being artists and comic book lovers, the company continually pays close attention to artistic integrity. It looks into each character's lore to design a figurine with a strong narrative element, aiming to make a "holy grail" product each time.