Following the announcement at IFA 2022, LG Electronics Singapore Pte Ltd. unveils its latest innovative laundry solution from the Objet Collection. The WashTower (WT2116NHEG) is a fully integrated system that combines a washer and dryer into a single, space-saving unit. Complete with a Centre Control panel, advanced artificial intelligence and a sleek unibody design, the new WashTower is ideal for households with an eye for style and convenience.
Compact and convenient design
Make the most out of your laundry room with intelligent spatial planning. The space-efficient Objet WashTower features a stylish design that is compact, requires less installation space, provides comfortable access to both washer and dryer. Despite the sleek design, the washer and dryer offer a generous 21-kilogram and 16-kilogram capacity respectively to help users complete laundry chores easily and efficiently. The Centre Control panel, which sits between the washer and dryer, allows users to conveniently manage all settings and functions from both washer and dryer instead of having two panels that are placed far apart.   Besides the myriad of innovative features, LG's latest all-in-one laundry solution comes with a pop of green and beige. The modern minimalist aesthetic of the WashTower allows it to integrate seamlessly with any home.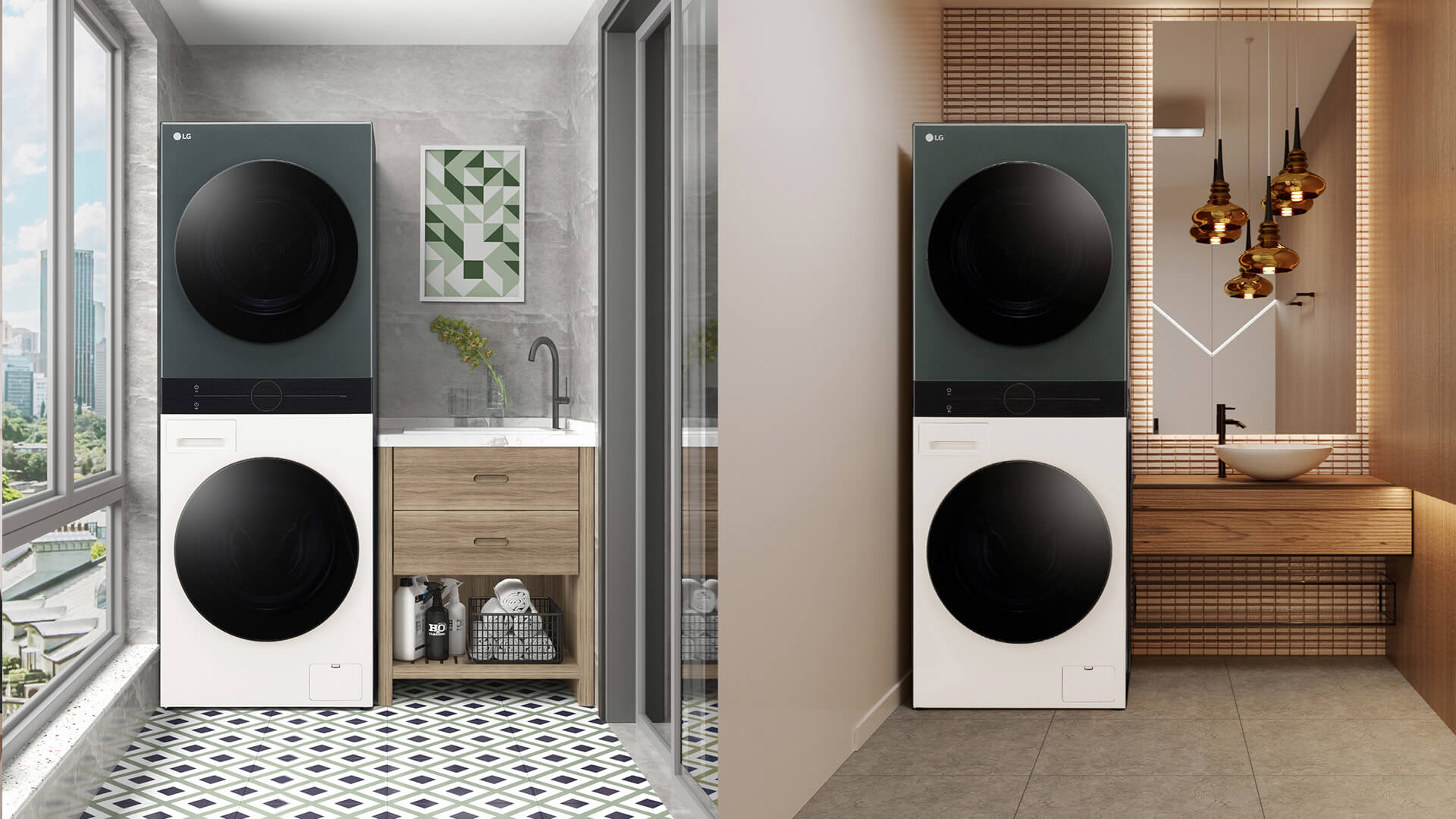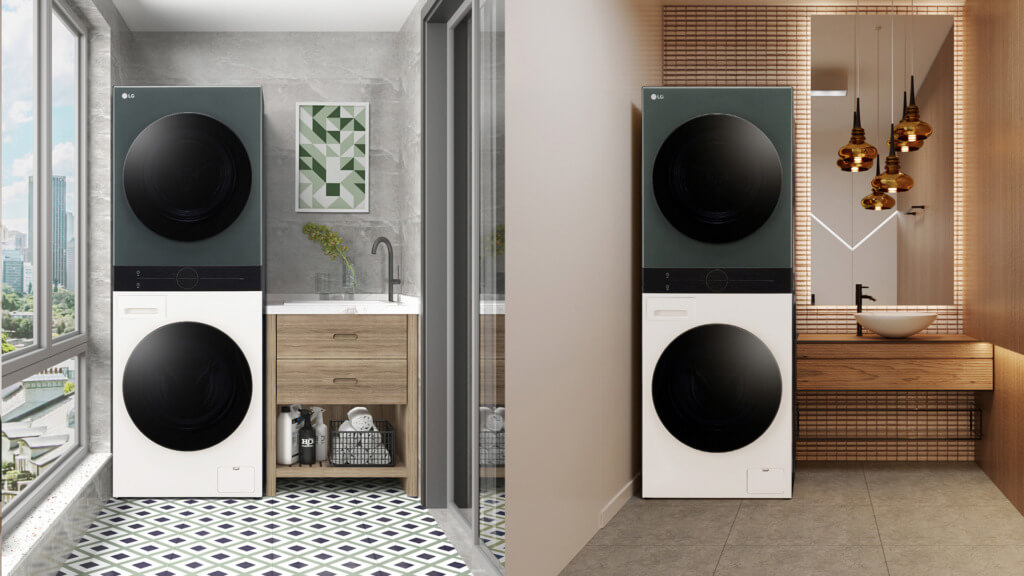 Smart laundry solutions
The WashTower employs LG's Artificial Intelligence Direct Drive (AI DD), taking any user experience – and laundry results – to the next level. AI DD allows the washer to identify the most suitable washing for each laundry load, reducing fabric damage to help clothing last longer. In addition, the washer cleans clothes in just 39 minutes with the TurboWash 360 steam.
Perfect for those with a busy schedule, the WashTower comes with user-centric features designed to provide greater convenience and shorter laundry time. The Smart Pairing feature saves time and hassle by syncing the dryer with the washer, automatically selecting the best drying cycle based on washer load settings. It cuts down drying time via the 'Prepare to Dry' preheating feature.
"LG strives to help consumers navigate their fast-paced lifestyle by simplifying their laundry needs with innovative home appliances. Evolving with consumers' diverse and changing needs, LG delivers intelligent and efficient solutions, like the new LG Objet WashTower, that seamlessly uplift every lifestyle and make life better for all," said Mr. Chris Lee, Head of Product Management / Home Appliances, LG Electronics Singapore.
The new LG Objet WashTower is priced at S$5,449 and is now available at LG official brand stores KrisShop, Lazada and Shopee and all authorised retailers.