For years, it has been fashionable to outfit your desktop PC and peripherals with flashing, colorful lighting. However, companies still go above and beyond and try something unique in that field. ASUS, too, has introduced the ROG Delta S Animate. A headset uses small LEDs as big pixels to create animations on the ear cups.
There's a lot to be thrilled about on this spec sheet, including a distinctive form factor that ensures things look as lovely as they sound.
The frequency response of the headphones is 20 to 40,000 Hz, and the impedance is 32 Ohm. With a hi-fi ESS 9281 Quad DAC and Master Quality Authenticated (MQA) renderer, the gadget has both a USB-C and a USB-A connection and plays hi-res music.
Colors: Black
Interface: Wired
Driver Size: 50mm
Noise cancellation: No
Hi-Fi DAC: ESS 9281 Pro
Weight: 310 g
Connectivity: USB-A / USB-C
Exceptionally lightweight with signature AniMe Matrix display
ASUS did an excellent job with the packaging for this headset. The box opens like a suitcase, welcoming you with a cardboard and foam packing piece that welcomes you to the elite community.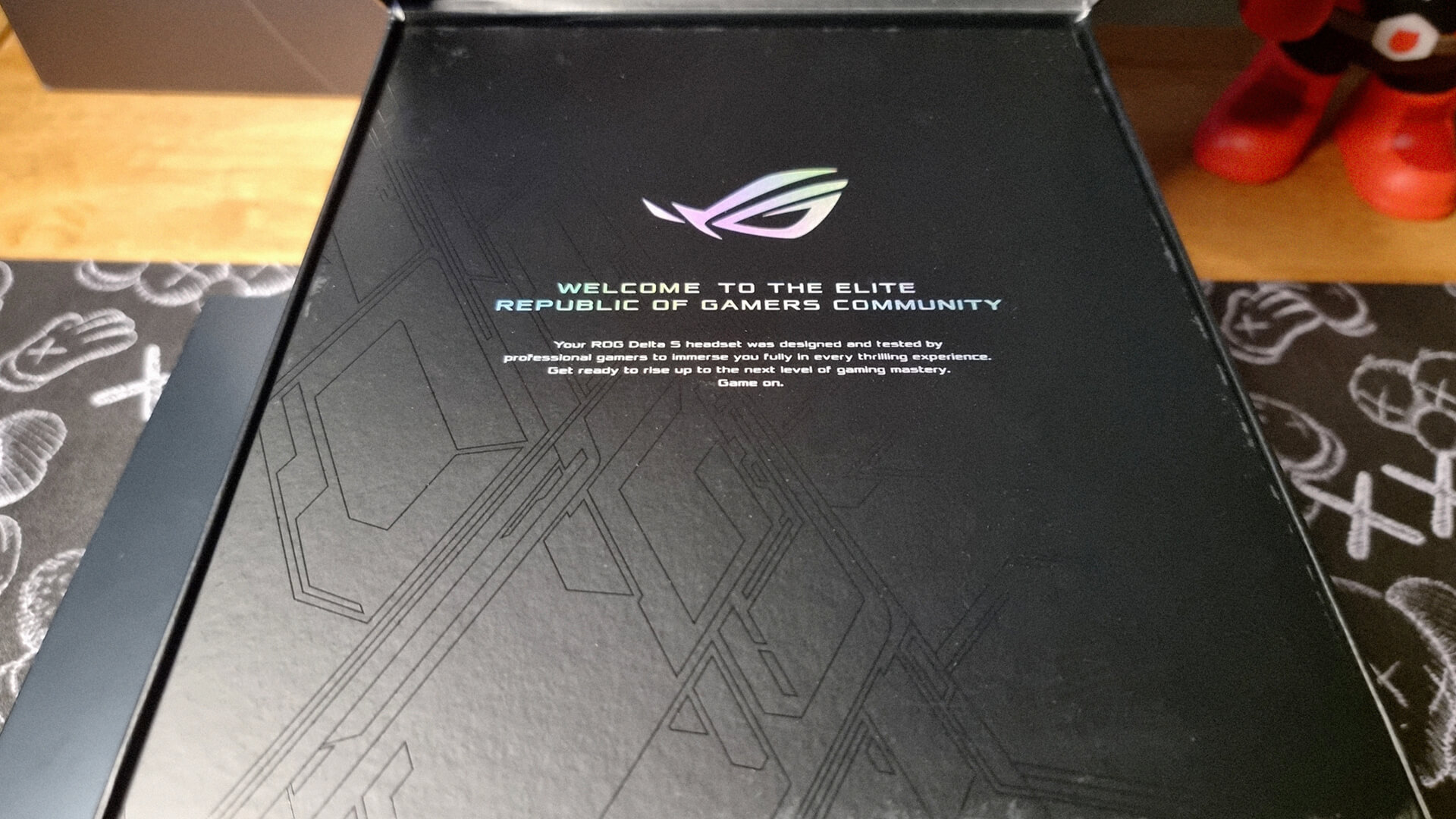 On the surface, the headphone appears to be basic, if not exciting, with an all-black finish and a sloping shape that houses a proprietary AniMe Matrix display. Despite its all-plastic appearance, the Delta S Animate feels solid and robust to the touch. The headset bends and flexes well, and both sets of earcup cushions are plush and comfy. All of the headset's hinges, swivels, and other moving parts appear to be well-made.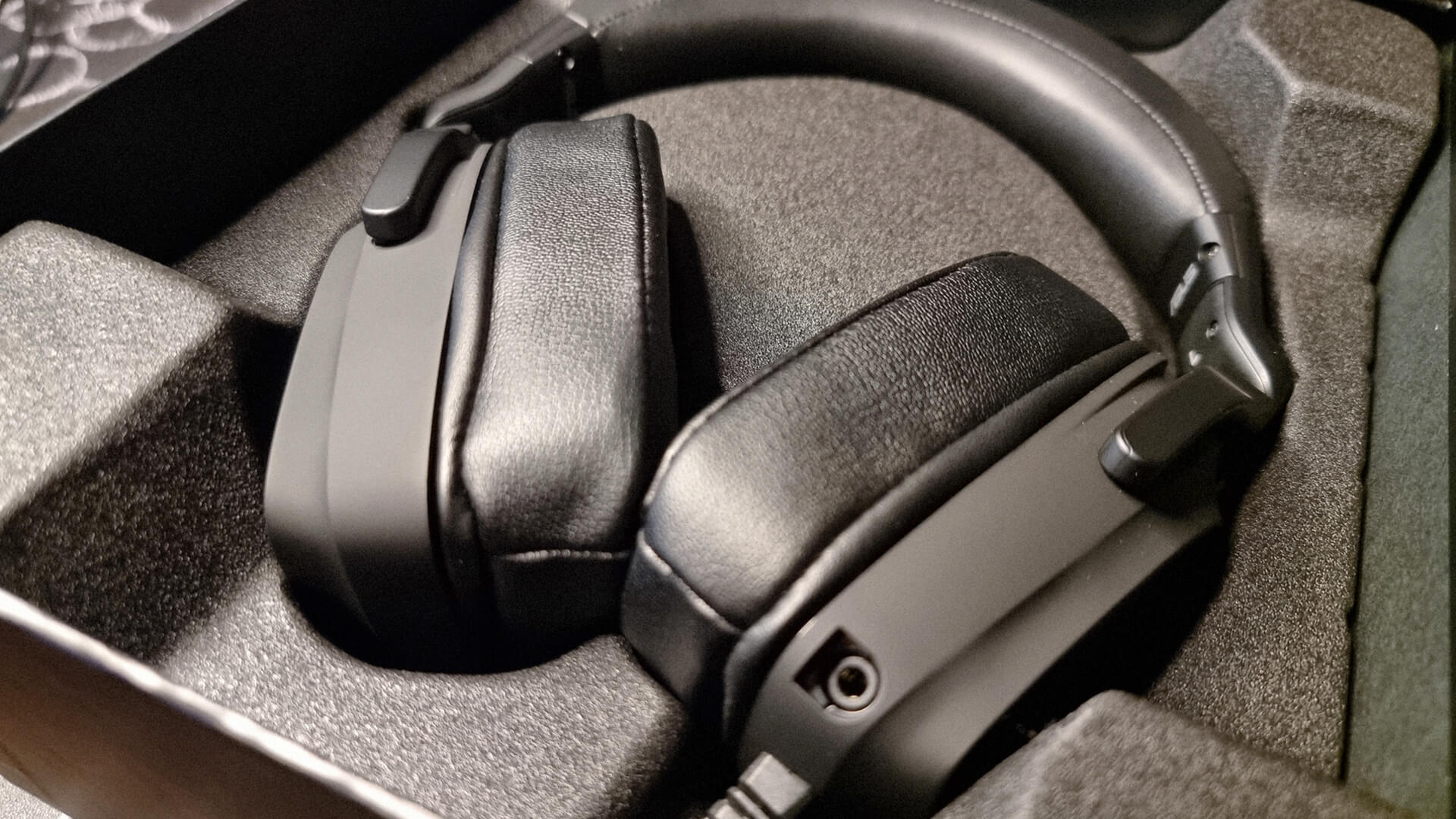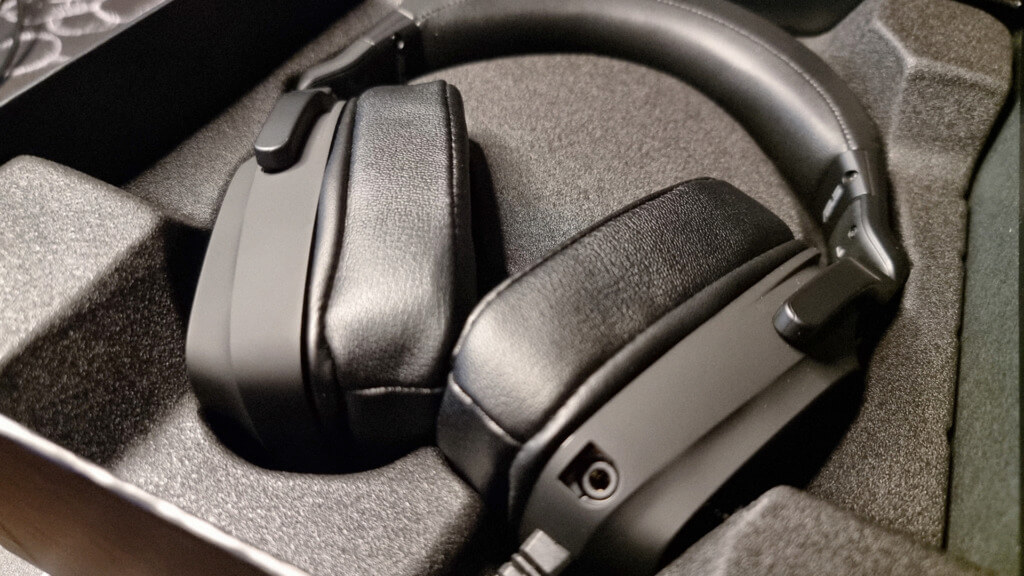 At only 310g, the ROG Delta S Animate is exceptionally light, making it feel like you're wearing nothing at all. The earcups and bottom half of the headband are made of a thicker black plastic with little flex. Meanwhile, the top of the headband is made of leatherette, with the Republic of Gamers emblem carved on one side and a soft memory foam pad underneath.
Without exaggeration, this is one of the most comfortable gaming headsets available, with ergonomic D-shaped earcups that closely match the shape of your ears to reduce unnecessary contact areas by up to 20%, and a sloped design that provides better comfort and also helps upgrade sound quality by channeling audio directly into the ear canal, tilting the audio drivers at a 12° angle. However, the triangular earcups are the only thing that truly stands out about the design – until you plug it in and activate the Mini LED display.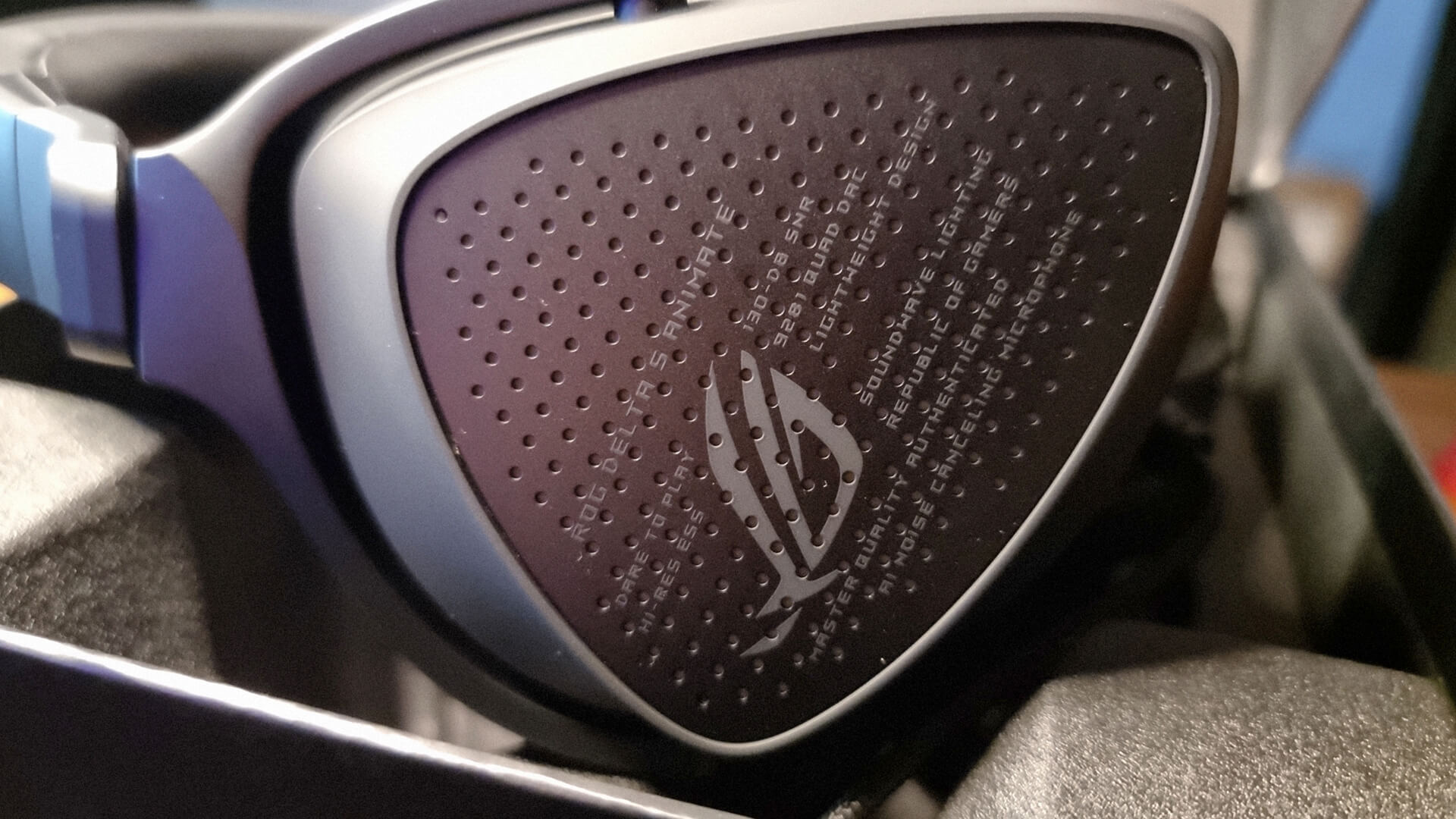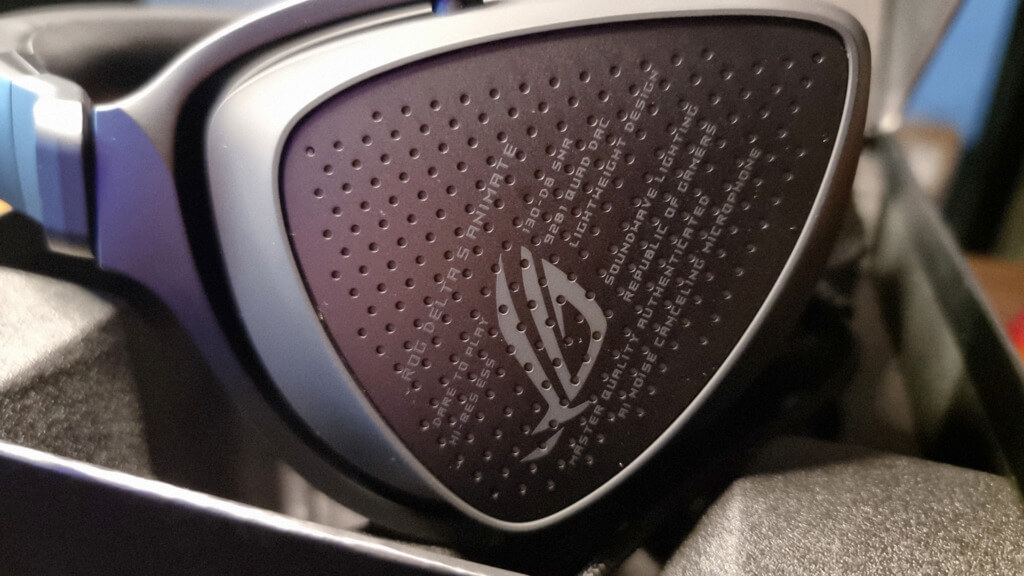 All controls are positioned on the left earcup to facilitate operation and feel pleasantly clicky and tactile. The volume wheel is a clever design that feels great to the touch. It's also simple to make slight adjustments or crank it up/down by holding it in the appropriate position. Additionally, pressing it in mutes/unmutes the microphone is a great feature that avoids cluttering the earcup's limited space. During gameplay, intuitive control buttons on the ear cup allow you to immediately alter volume, disable the microphone, or adjust AniMe Matrix lighting.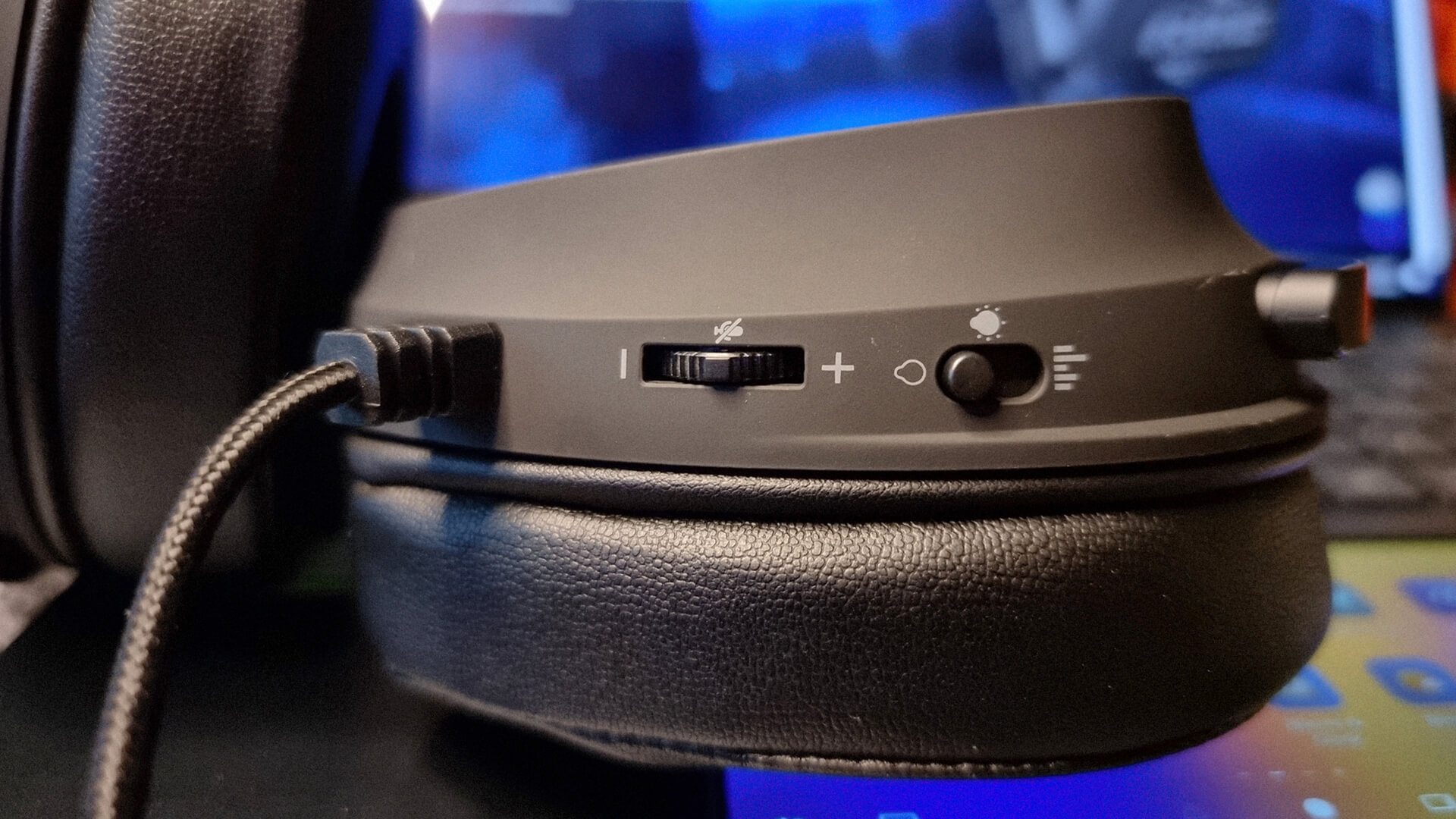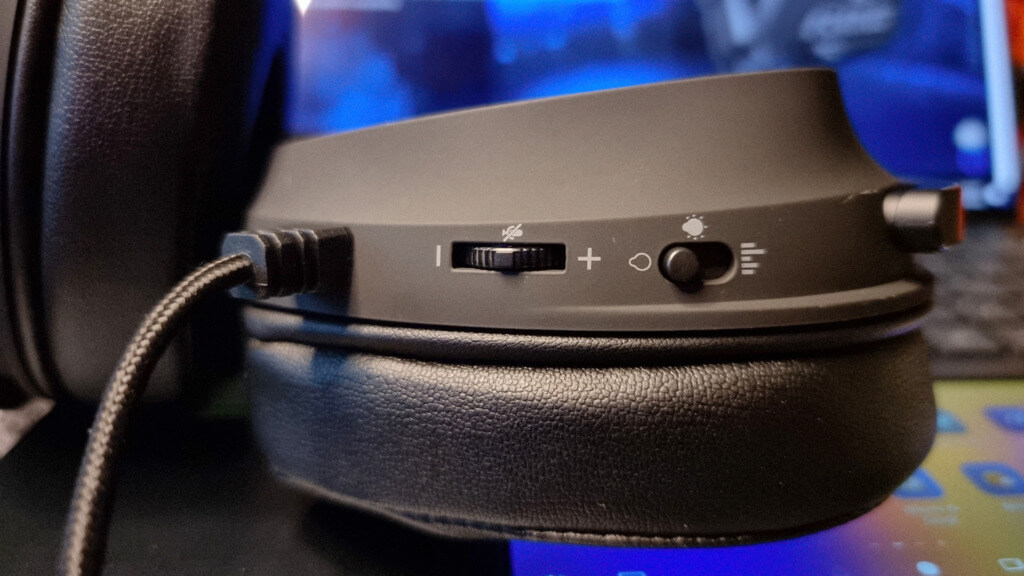 The detachable microphone plugs directly below these controls and is also matt black and understated in appearance. However, the microphone is flexible, and the red LED indicates whether you've muted yourself or not, which is always helpful.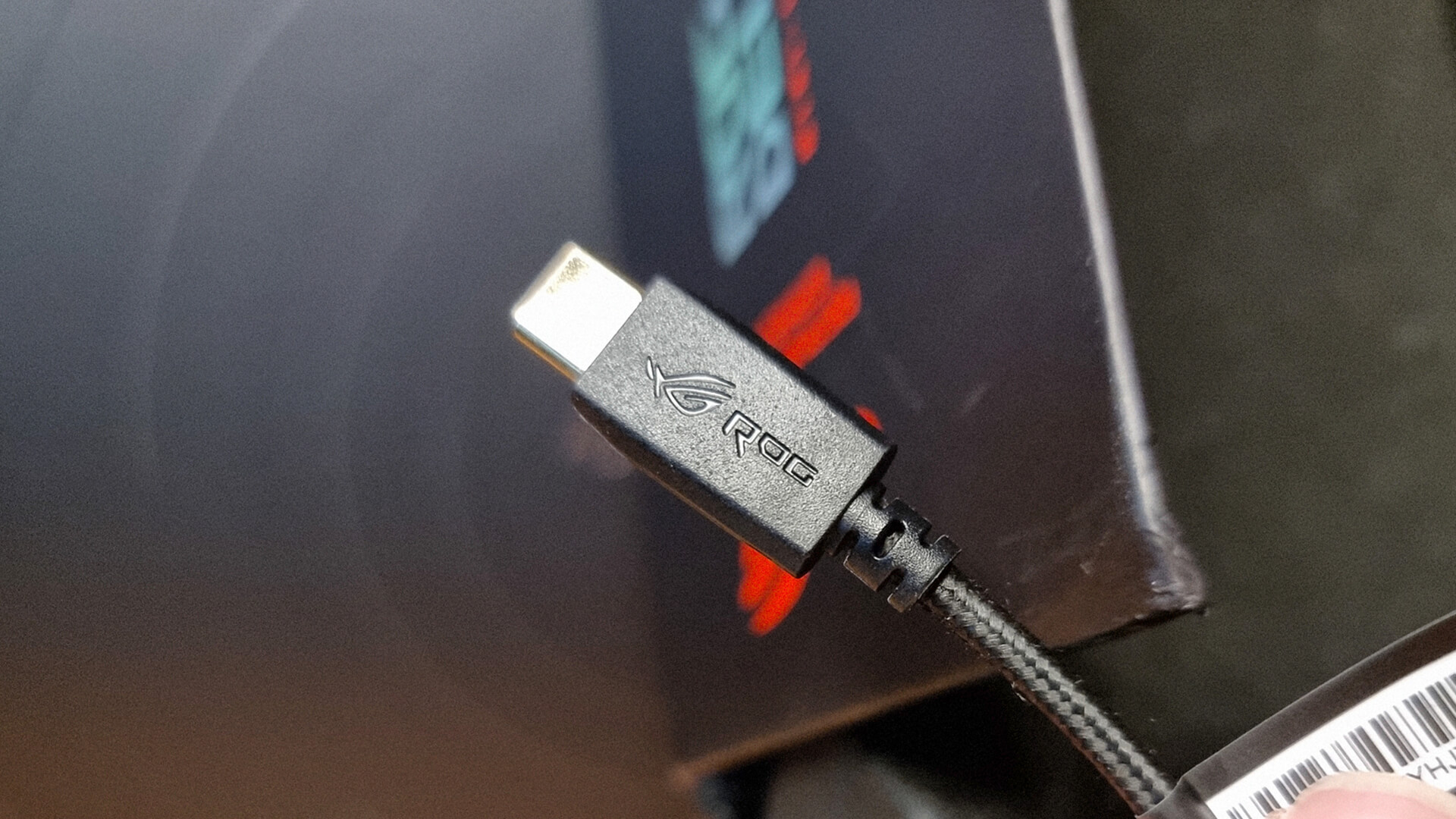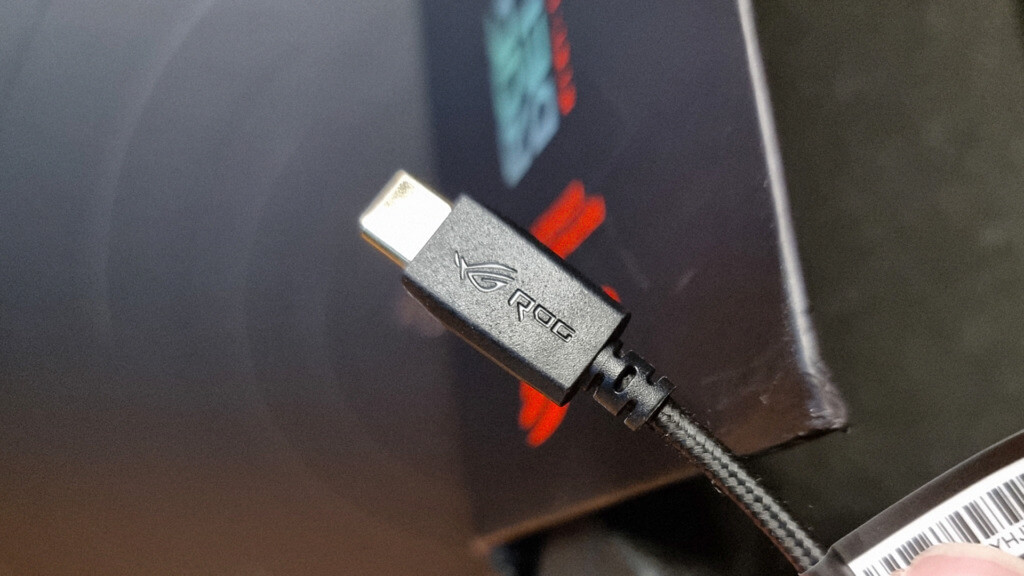 The USB Type-C cable is braided and flexible, but the Type-C to Type-A adapter isn't as lovely, having merely ordinary rubber shrouding. The headphones can be connected to practically any device through a USB-C to USB-A adapter. The headphones are compatible with various devices, including PCs, Macs, and even the PlayStation 5 and Nintendo Switch. You may use the Armoury Crate app to easily modify all settings, including the EQ and light customizations.
Excellent performance with industry-leading hi-fi ESS 9281 Quad DAC
All of this power comes together to produce an extraordinarily clear, detailed sound across genres and environments. The headset sounds significantly better than most other gaming headsets right out of the box and avoids over-cranking the bass, which is a welcome difference from the standard. The mids are firm and defined, while the bass is forceful and thumpy. When you turn up the volume, the highs do suffer a little, but this may be resolved to some extent with the Armoury Crate program.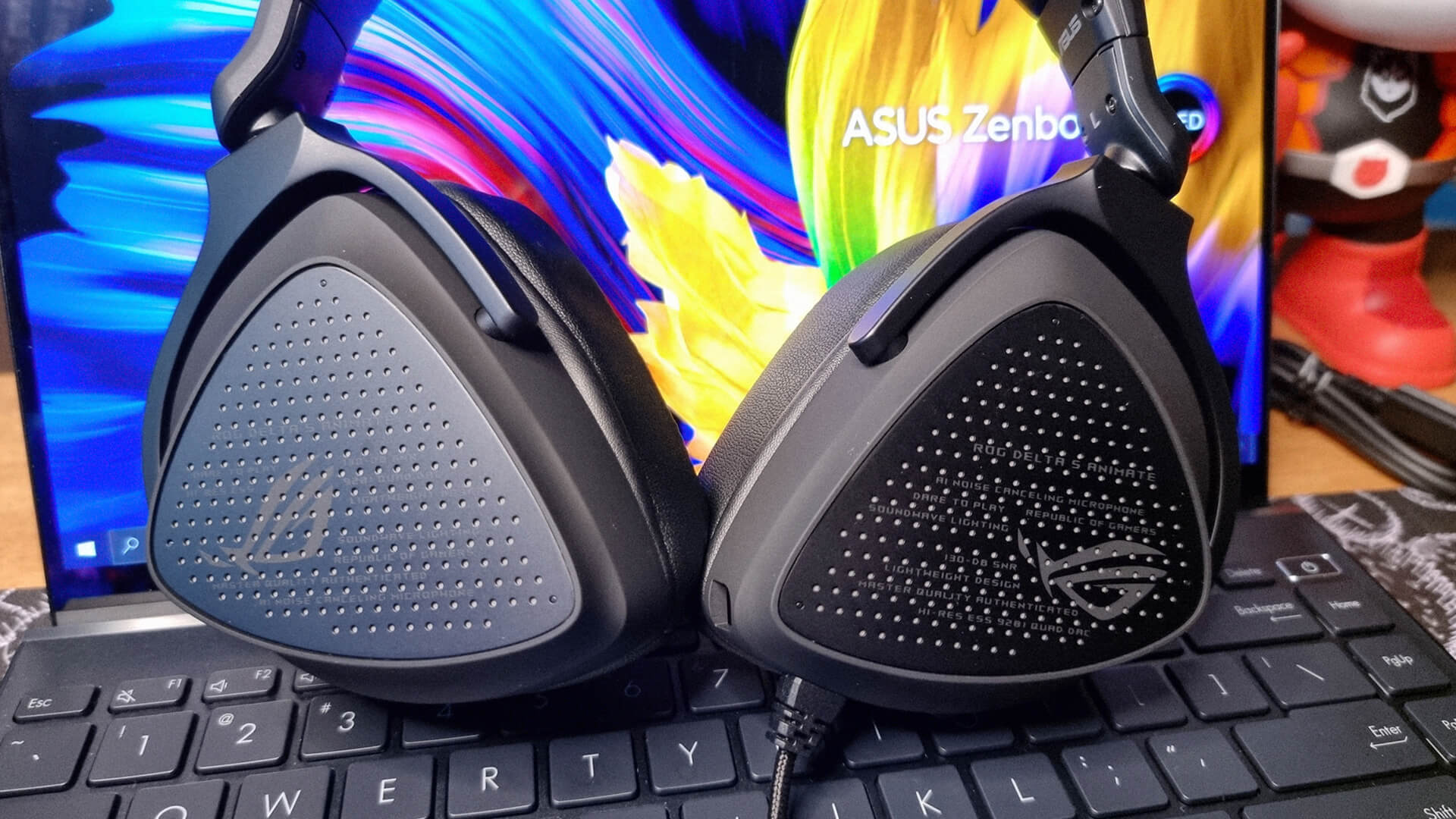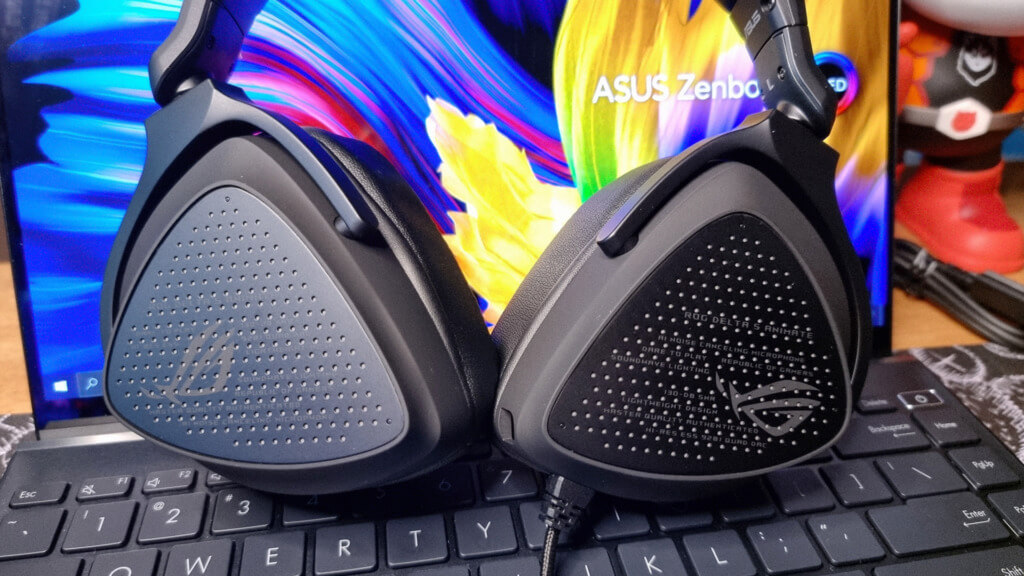 The ROG Delta S Animate comes equipped with an industry-leading hi-fi ESS 9281 Quad DAC as well as MQA compatibility for incredibly detailed audio. MQA is an award-winning audio technology that offers studio-quality sound while revealing every detail of the original recording. In addition, the ROG Delta S Animate headset can connect to an MQA core signal, which is used by worldwide streaming service apps like TIDAL to finish the final 'unfold' of an MQA music file and give outstanding audio quality.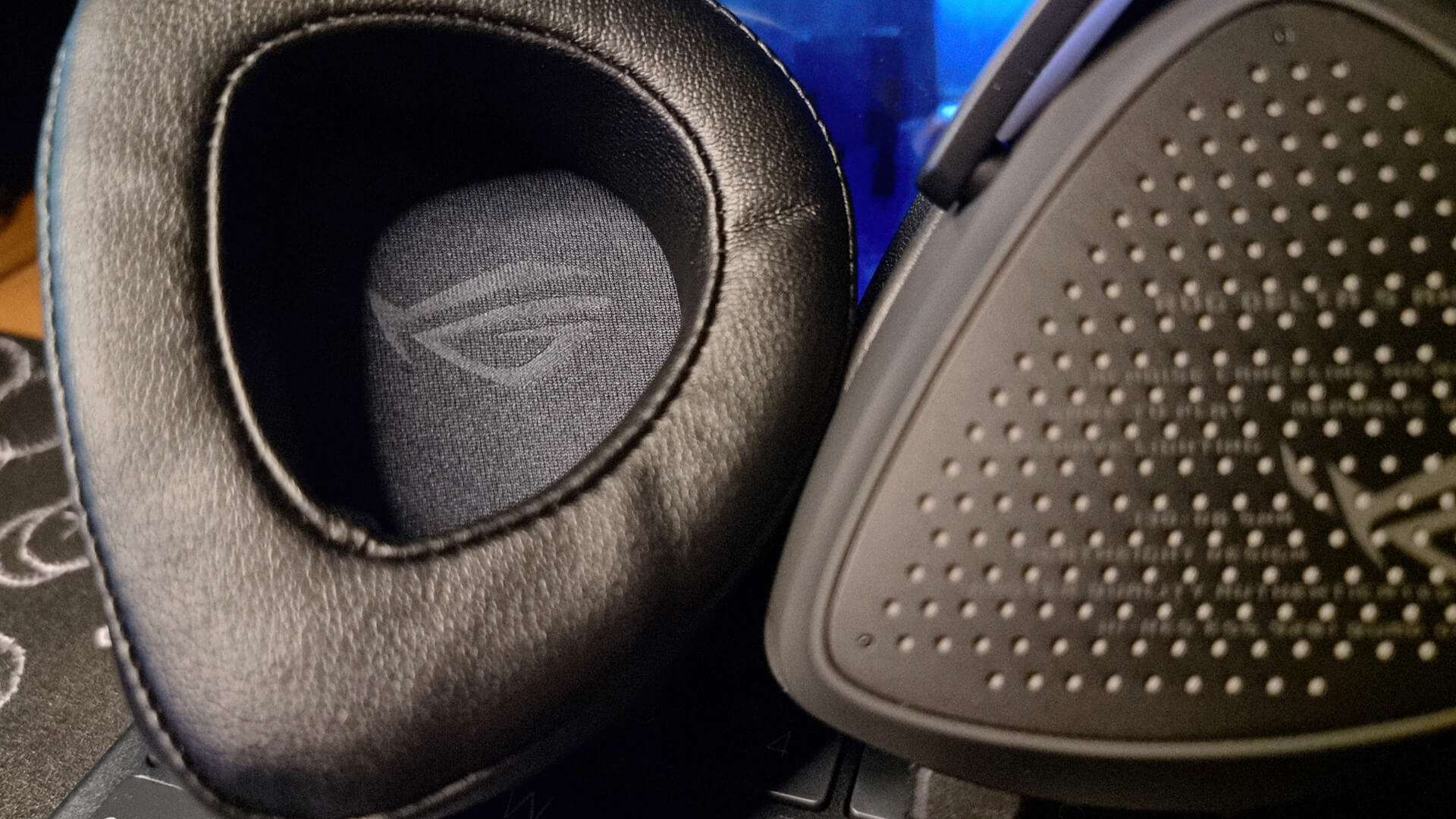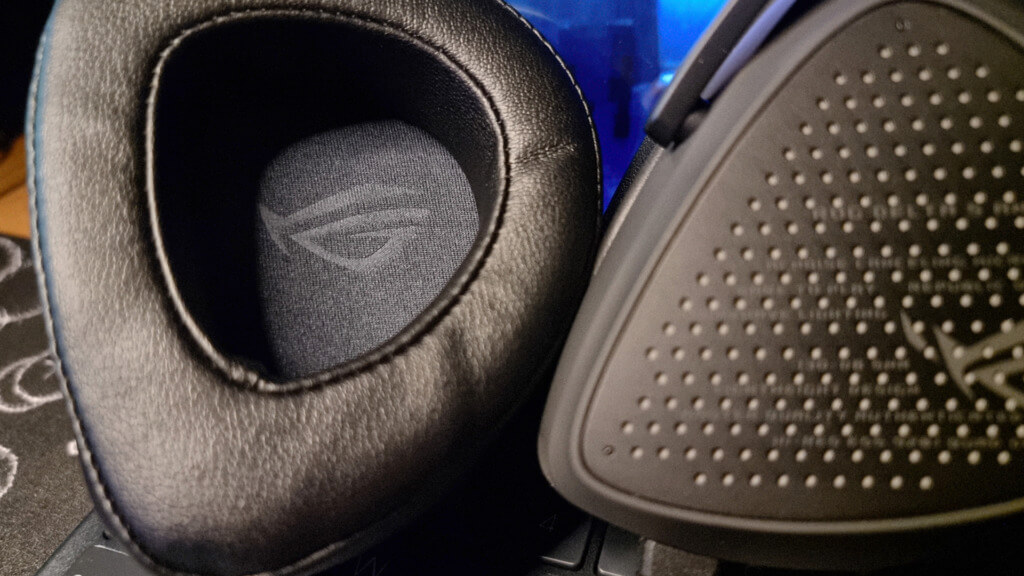 A good signal-to-noise ratio (SNR) is essential for gaming headphones, especially in first-person shooter games. A better SNR allows you to precisely locate the origin of enemy footsteps or zero in on the position of gunfire or explosions on the battlefield, whether in a game or an action film. ROG Delta S Animate can generate an incredible 130 dB SNR, unequaled by single DAC headsets, thanks to its ESS 9281 Quad DAC architecture.
The ASUS AI Noise-Canceling Microphone (AI Mic) features a dedicated processor that reduces over 500 million forms of background noise while retaining vocal harmonics for crystal-clear in-game voice communication. From ambient sounds in relation to the environment to specialized gaming noises such as keyboard clatter and mouse clicks. This means you may fully immerse yourself in the game without being distracted at critical points.
Key feature: Customizable AniMe Matrix displays
The ROG Delta S Animate boasts little more than 100 LEDs per earcup and employs the AniMe Matrix unique design, which can also be seen on Zephyrus gaming laptops. Users can use this to show messages, photos, or animations. The LEDs are incredibly bright and add some personality to the otherwise unassuming design.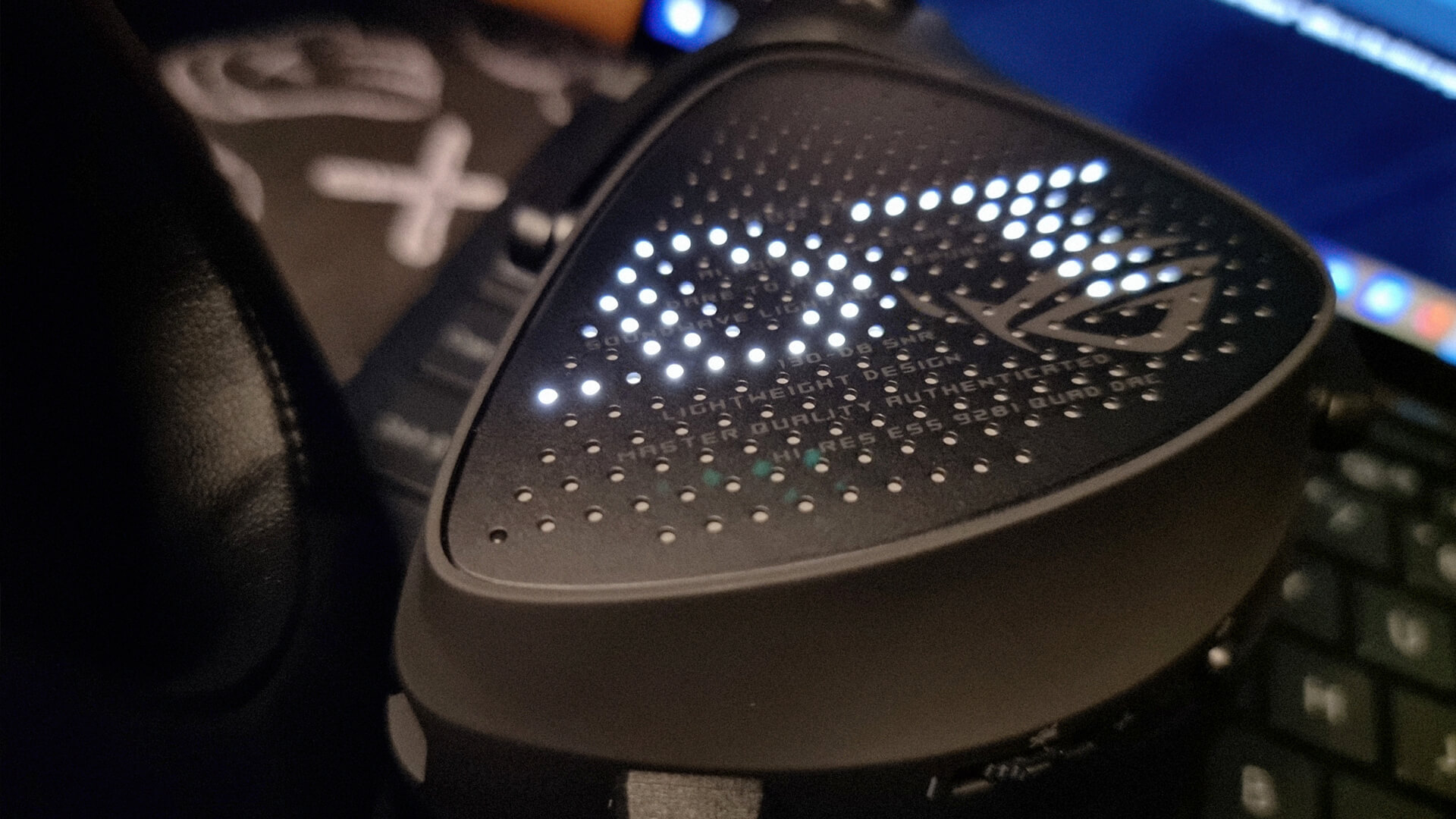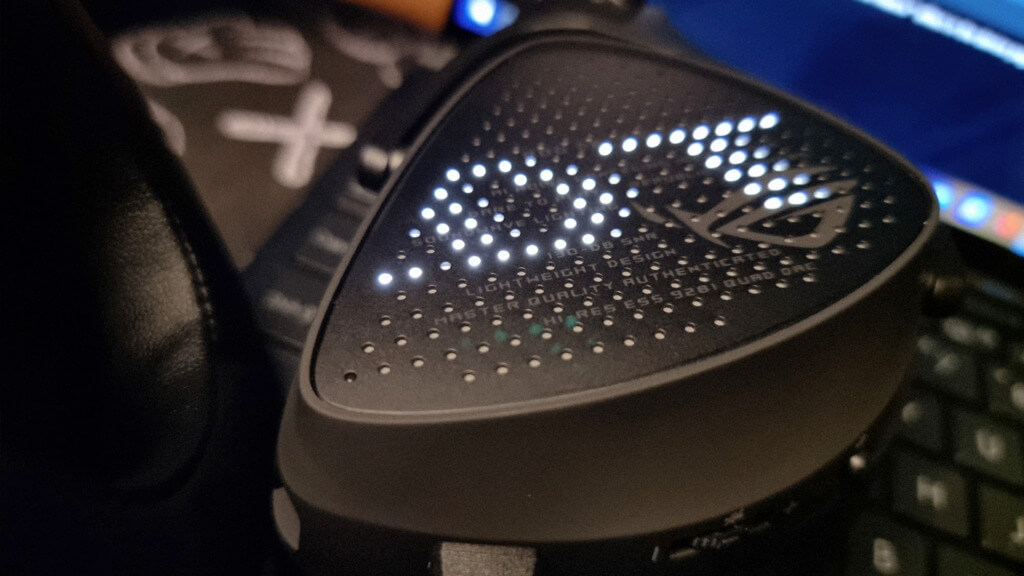 Furthermore, the distinctive Soundwave lighting effects can be configured to blink in reaction to the sound of someone's voice. In practice, it worked wonderfully, with the lighting in each earcup flashing in time with your voice and covering more of the earcup depending on volume level. Again, that sounds like a feature more suited to streamers than the ordinary Joe, but it's available if you want it.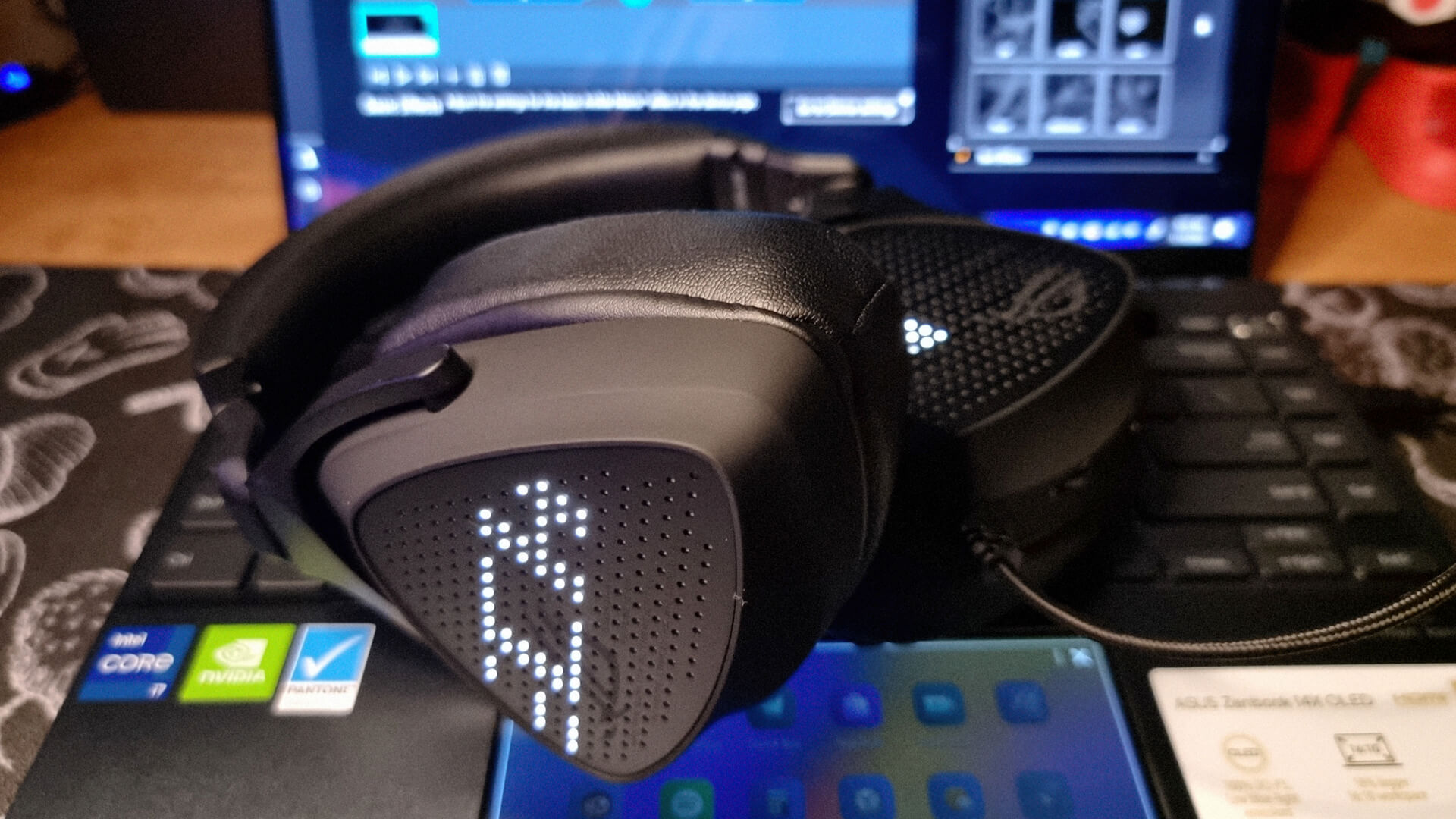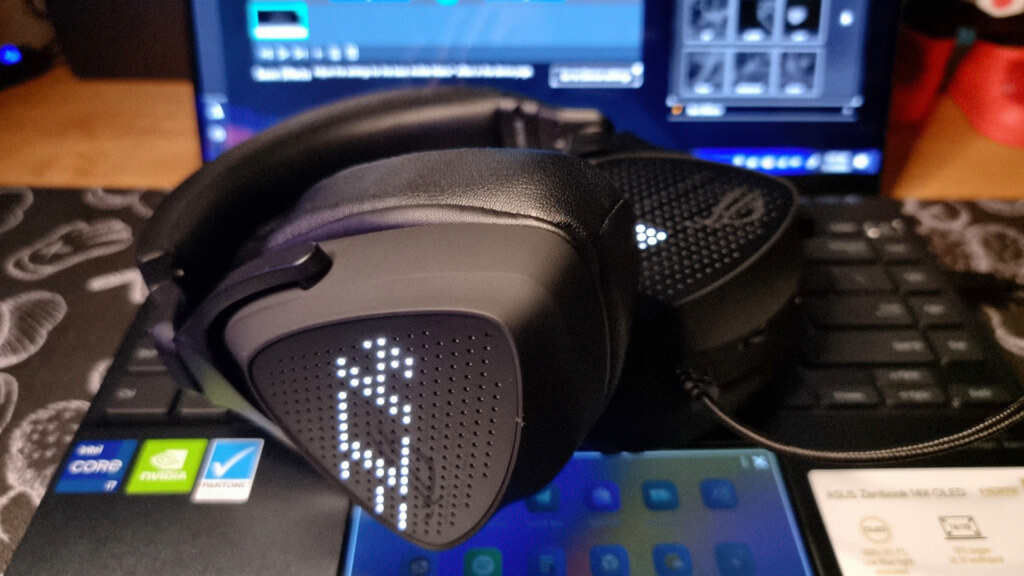 The verdict: ROG Delta S Animate
The ASUS ROG Delta S Animate conceals some serious audio prowess that can compete with the best gaming headsets in the market. It has a great design, RGB lights, superb sound via its Quad DAC, and even an MQA renderer. In addition, the design is sleek and straightforward, and the headset is relatively light, making it pleasant for extended gaming sessions.
The Delta S Animate is a good option for your next gaming headset, given the audio and overall build quality, as well as the versatility to function on a PC or many consoles. It's well worth the money, especially if you plan to tweak the sound settings and purchase a hi-fi audio subscription.