In a world where over 200 million pieces of content are uploaded to the internet every single minute, the fight to rise above the noise is every marketer's challenge. But a new weapon has emerged in the battle for online attention: influencer marketing, a channel born out of several trends converging at the same time.
First, we have the proliferation of social media, which now collectively boasts over 2.3 billion active users. For perspective on that number, there are less than 2 billion smartphones in the entire world right now. Facebook drives nearly 25% of all referral traffic on the entire internet!
Second, traditional advertising spend is on the decline, due in part to cord-cutting younger demographics spending less and less time watching television or reading newspapers and magazine.
Third, while digital ad spend is growing every single year – it is set to overtake TV for the first time in 2016 – its effectiveness is continually being called into question. The average click-through rate (CTR) for display ads is reported at 0.06%. In light of the recent news that Facebook was misreporting its video metrics to marketers, some wonder if we know as much about digital advertising as we hope.
Fourth, ad blocking is on the rise as consumers vote with their actions against digital ads that interrupt the viewing experience and slow down web page loads.
Finally, the emergence of the online superstar. Between YouTube, Snapchat, Vine, and Instagram, consumers (especially millennials) are spending more and more time in direct-to-fan digital environments, where there are no barriers to interaction and communication. The days of Hollywood studios creating and breaking the next major star are long gone. The three most-followed users on Twitter are all musicians, each of them more popular than the President of the United States!
The Time for Influencer Marketing
It is now easier than ever for product and brand recommendations to be shared both online and offline. Word-of-mouth referrals – or "earned marketing" as some label it – consistently carry the most impact in consumer advertising. This is especially the case for Millennials, who put more trust in product endorsements from friends, family, and celebrities than any other form of advertising. Nearly three-quarters of all consumers rely on social media to help guide their buying decisions. Here is "influencer marketing" search trends from Google:

Influencer Marketing Defined
The tides have officially turned on what is considered an influencer. A custom study performed for Variety magazine that explored the popularity and influence of famous talent showed the following results:
"Eight of the top 10 slots in a survey ranking talent conducted exclusively for Variety are now commanded by YouTube creators, more than the six revealed last year in a nearly identical survey. In other survey findings: Teens' emotional attachment to YouTube stars is as much as seven times greater than that toward a traditional celebrity; and YouTube stars are perceived as 17 times more engaging, and 11 times more extraordinary, than mainstream stars."
Brands from all different industries are utilizing these new digital influencers to promote their products and engage with targeted audiences: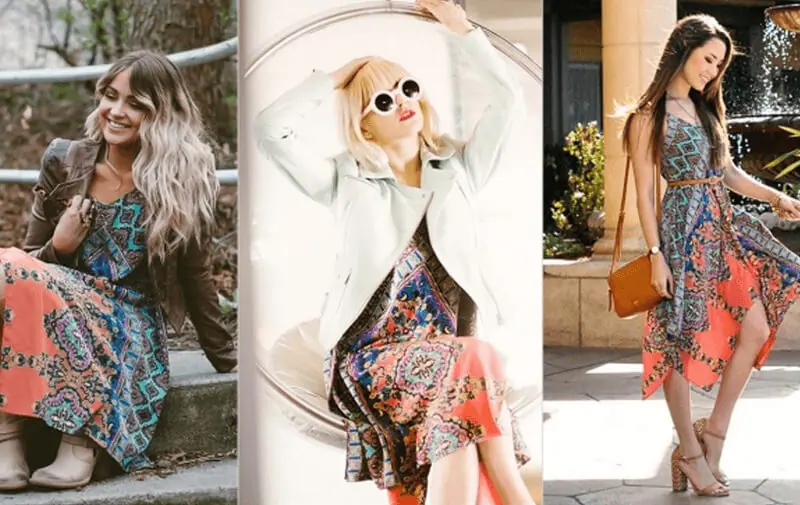 There are countless reasons brands get involved in the influencer marketing game, none more prominent than the following:
It can be genuinely authentic. When brands work with the right influencers to create the right promotional content, it results in an exceptional experience that is not viewed as cheesy or too sales-y. Look no further than the Marshawn Lynch and Skittles story, which is as authentic as you get. Warning: off-the-shelf paid endorsements can easily backfire.
It is measurable. Like every other marketing channel, influencer campaigns can be measured in different ways depending on the objective. From brand mentions to social following to immediate calls-to-action, smart marketers can easily track and analyze influencer marketing activity accordingly.
It works. How does $6.50 return on every dollar spent sound to you? How about 11x the ROI of other digital media channels? What about $9.60 in earned media value for every dollar spent on influencer marketing?
Power Your Influencer Outreach With Analytics And Automation
Influencer marketing is redefining the power of voice. Leveraging the clout of authoritative and influential voices can be the difference between a ripple and a tidal wave. There are several tools in the market which can help brands manage their influencer marketing effort with ease.
NinjaOutreach is a good example of such tools, it is a combination of prospecting database and outreach tool. Brands can search for bloggers and influencers in the tool and reach out to them to launch promotional campaigns based on their marketing needs.
Using the tools, brands can also find guest posts, product reviews, and link opportunities. When done right, influencer marketing can have a significant impact on brand awareness and audience engagement.