ASUS ROG Zephyrus M16 GU603 is an amazing laptop, just like its predecessor. A few years back, we still had to choose if we wanted a great gaming machine or one more suitable for work. This is no longer the case, and ROG Zephyrus M16 is the proof. It is not a cheaper option at all but won't disappoint if you decide to spend a bit more on it. The ROG Zephyrus M16 is a premium gaming laptop, but it also has several interesting features that set it apart from the competition. It is very easy to carry around and is not too heavy like other powerhouse gaming laptops but is not performing worse than them for sure.
Ergonomic and beautiful design
The design of the Zephyrus M16 is just breathtaking, featuring a "Prismatic shine". It is covered by a diagonal pattern of dots that looks like a wave pattern. The lid's dot matrix design is created using a precise CNC milling process that results in 8279 tightly spaced perforations. You can see the silver shimmers only when you look at the dots from a certain angle, but still, they are just stunning, creating a unique appearance to the stark "Off-Black" backdrop. The soft-touch paint covers the palm rest, eliminating smudges and fingerprints with a thin layer that helps the elegant style and faint shine last all day.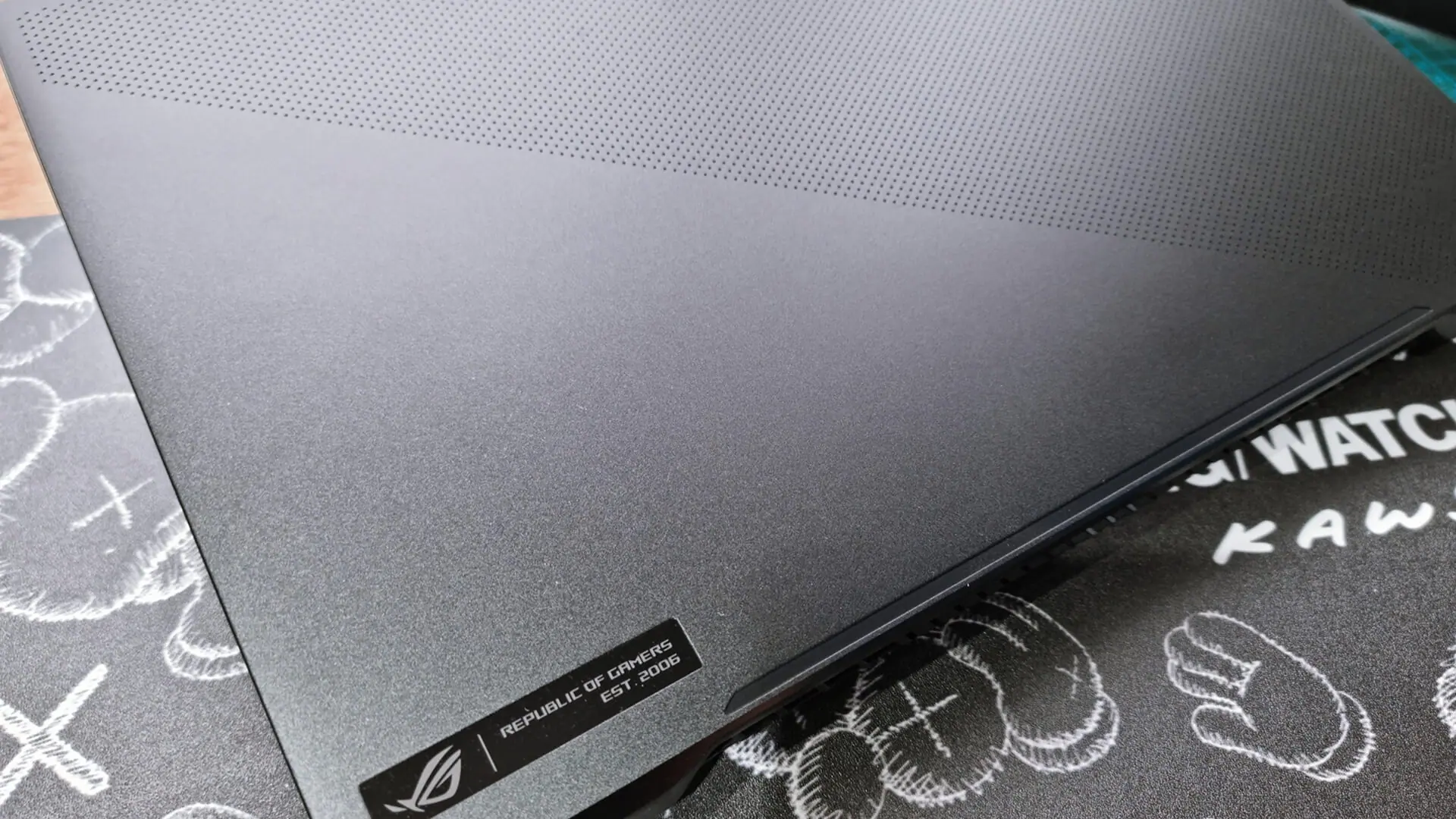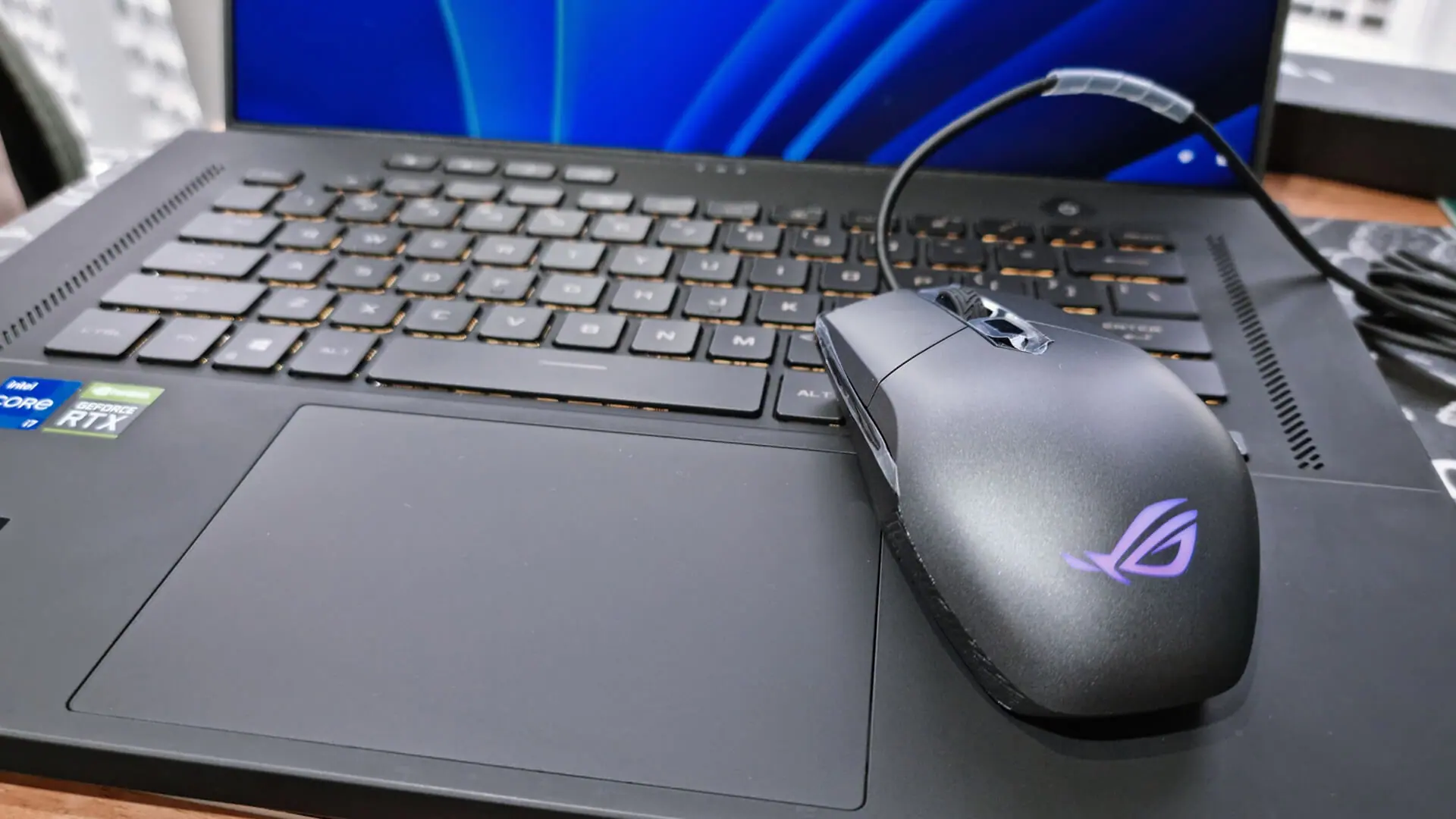 On the sides of the laptop, you will notice the pretty large vents, but it is typical for a gaming machine. You will see as well the LED lights across the back vents. Those lights are used to indicate the system status of the machine.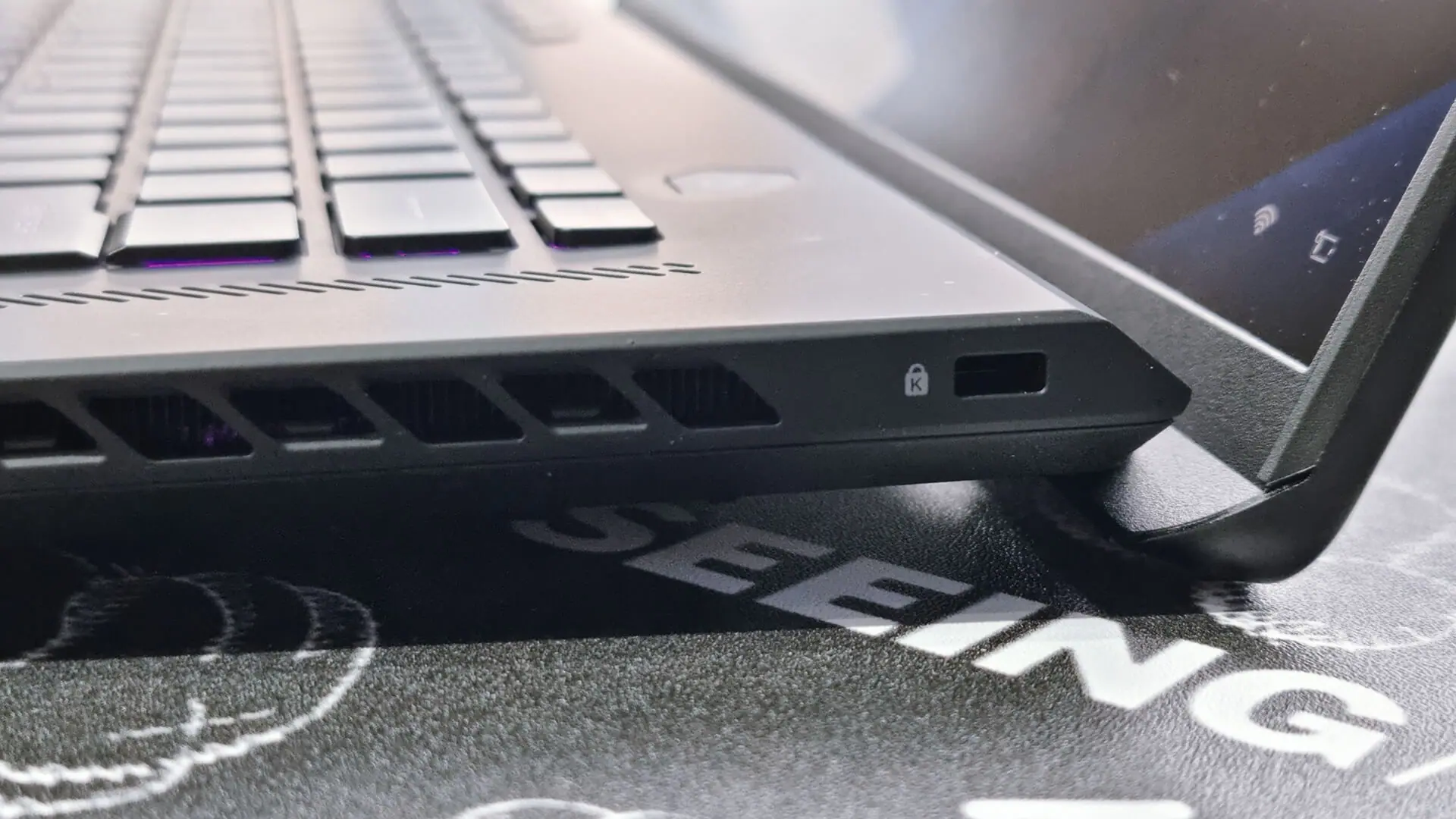 The Zephyrus M16 also sports ASUS's signature 180° ErgoLift, allowing for wider viewing angles. Typical laptops have a restricted range of motion, but the Zephyrus M16 allows you to turn the screen all the way back, making it simple to share with a group or find the ideal angle for yourself.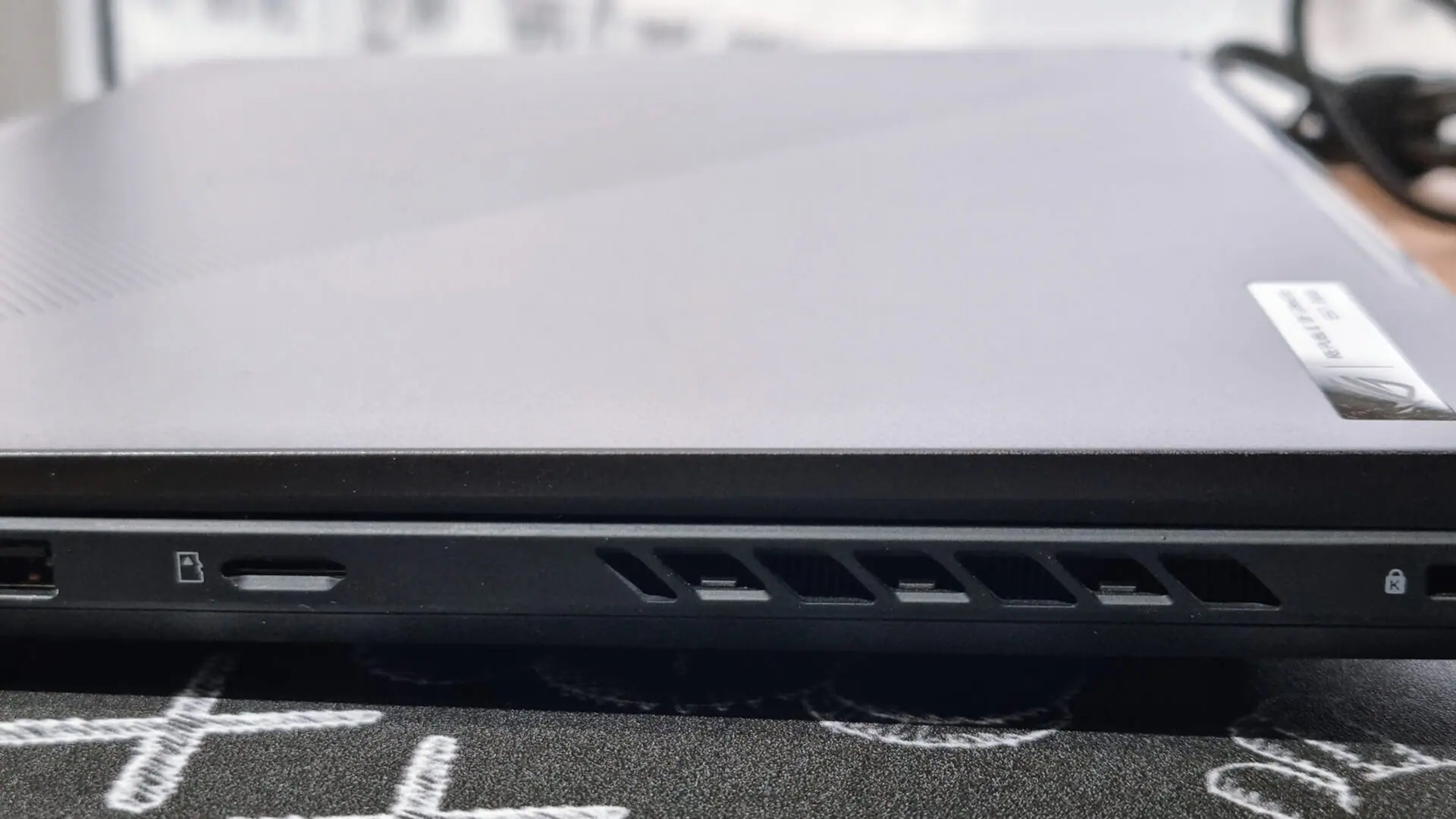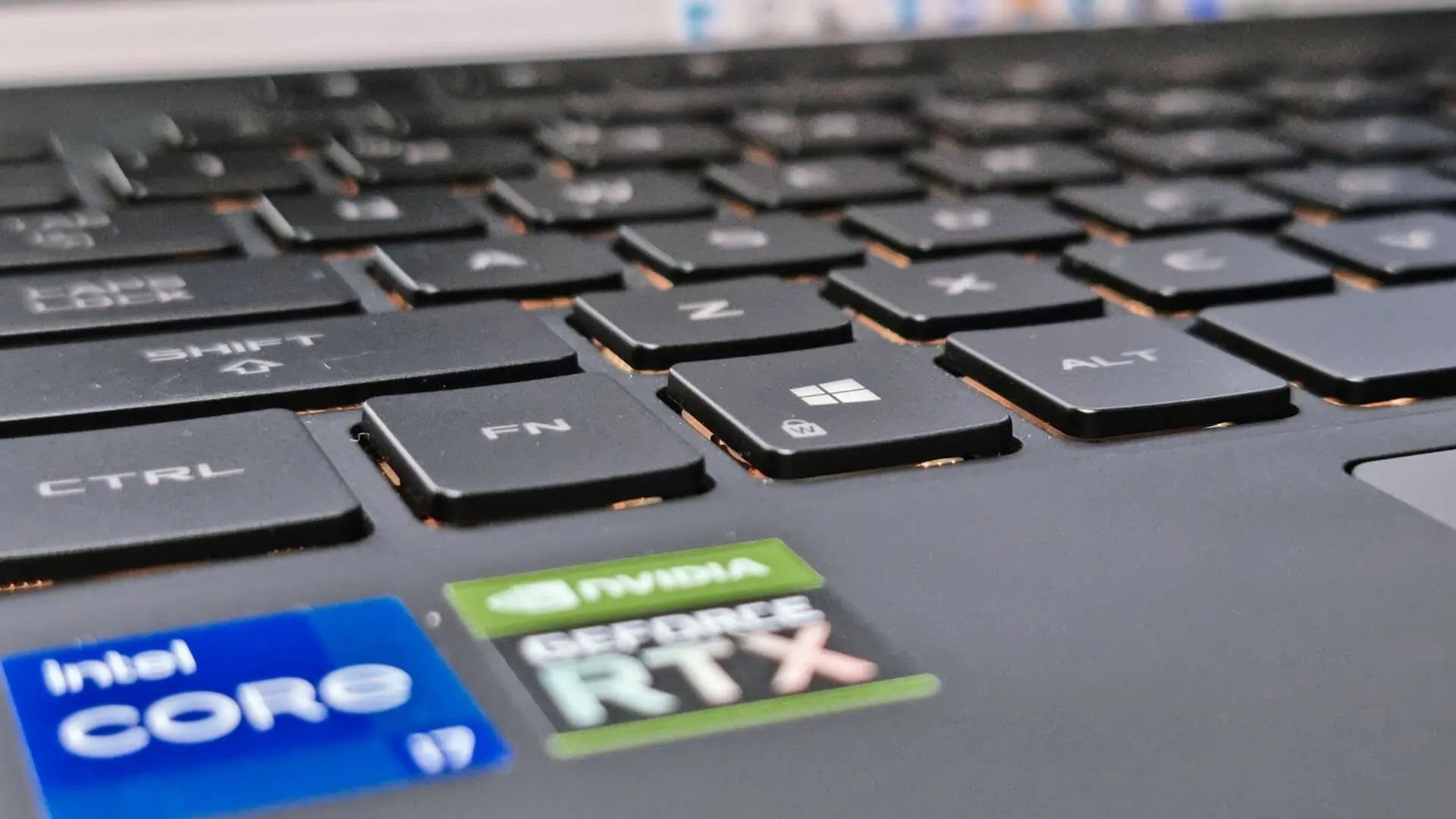 The size of the laptop is just perfect for making it very suitable for a work laptop that you might need to bring around — 35.5 x 24.3 x 1.99 cm large. It is also considered a lighter laptop with a weight of only 1.90 Kg. The tenkeyless keyboard with RGB lighting is also beautiful. The touchpad is sensitive and great, but since this is a gaming laptop, you will probably rarely use it.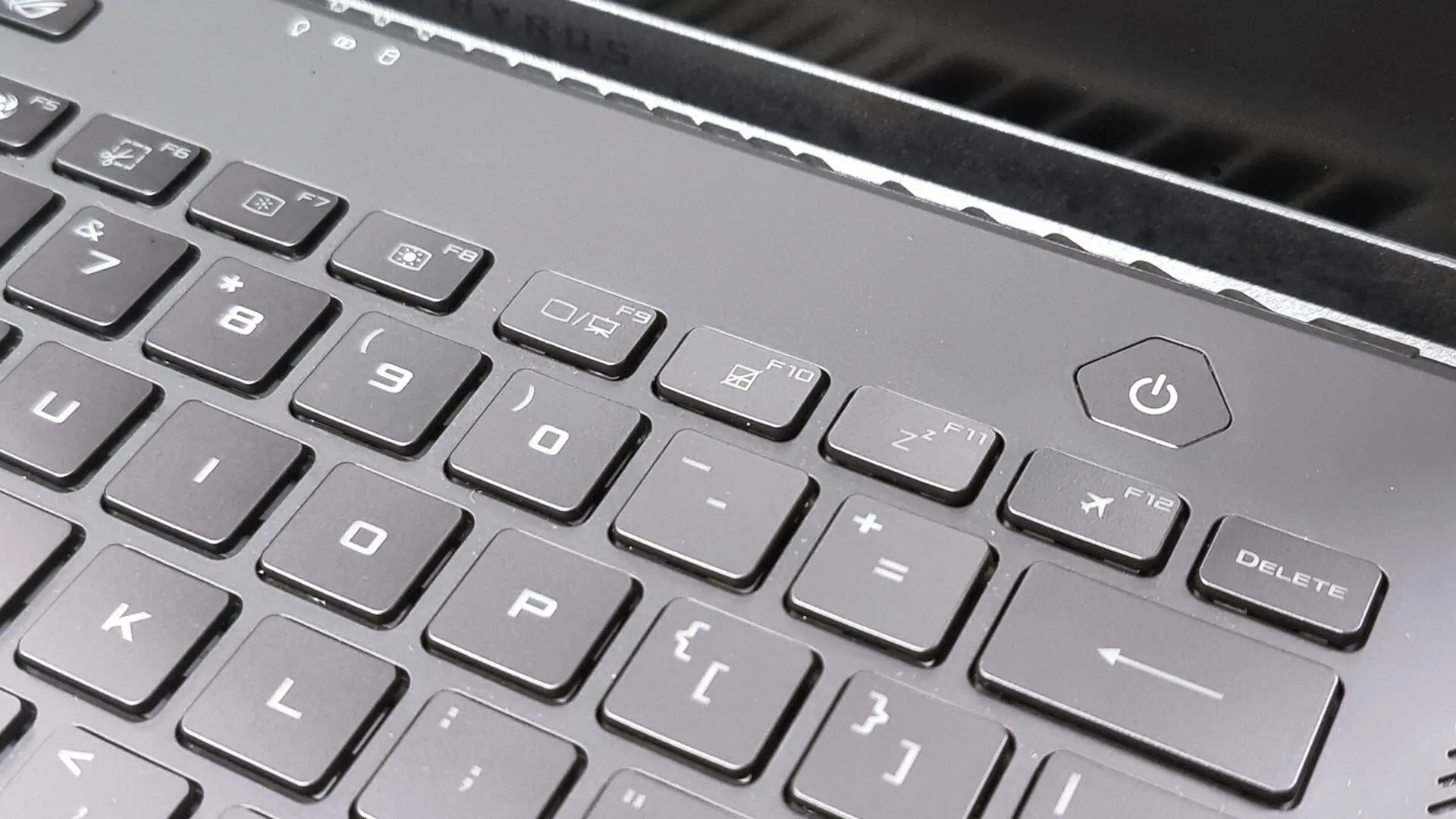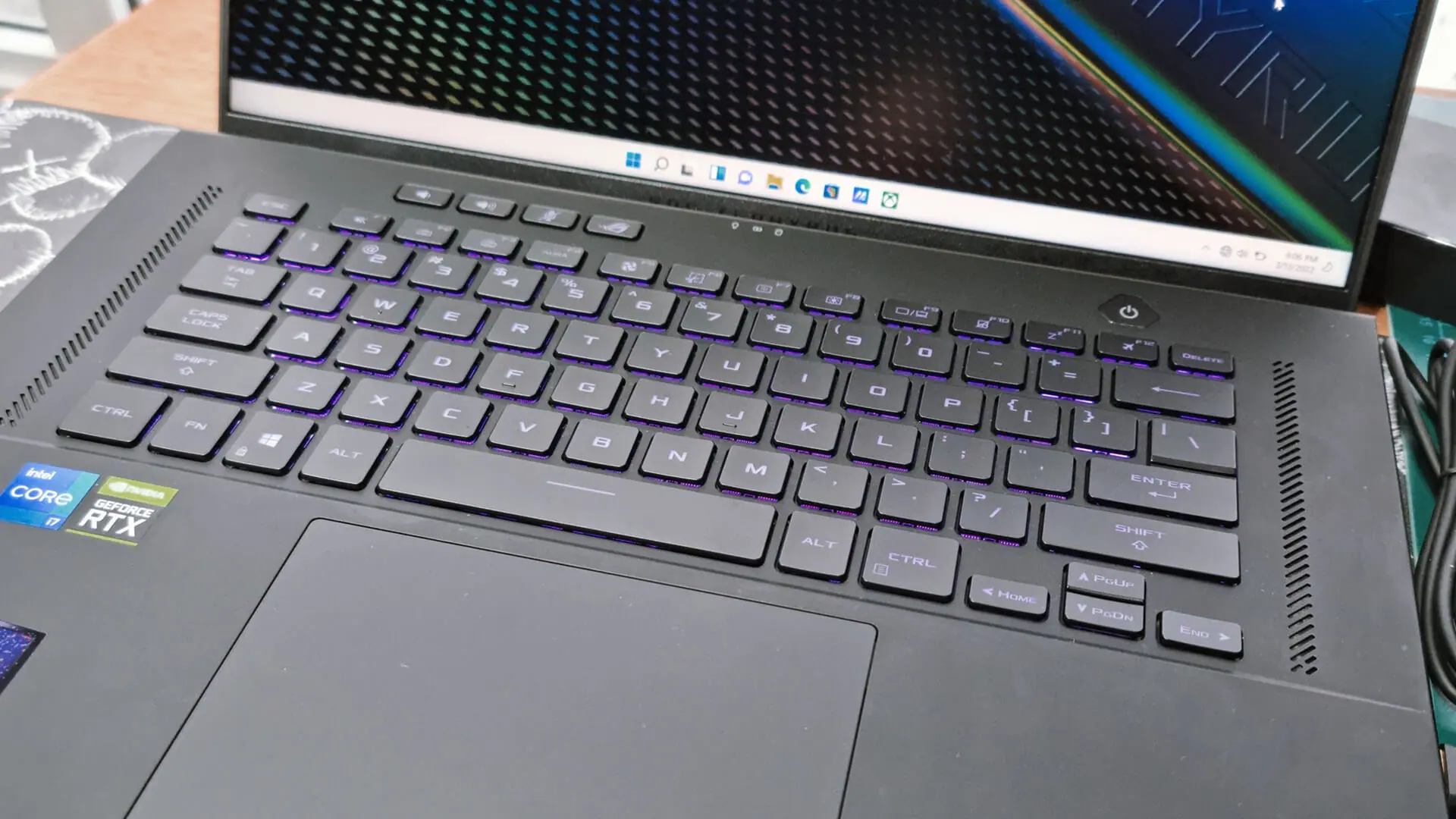 On the M16, there are a lot of ports for maximum connectivity. The power input, full HDMI port, RJ45 Ethernet port, one USB Type-A port, and two Thunderbolt Type-C connections are all located on the left side. It also comes with an auxiliary jack.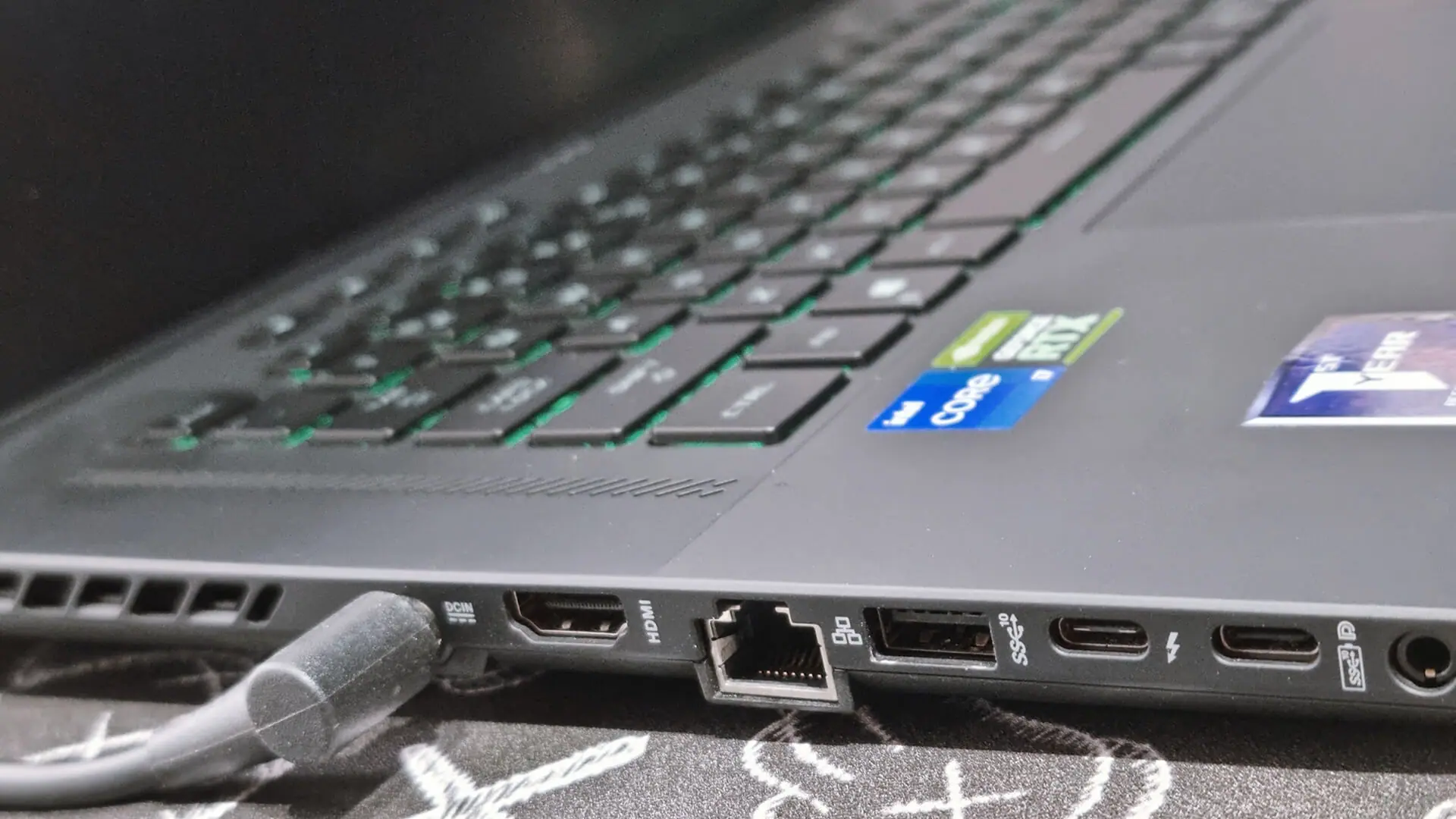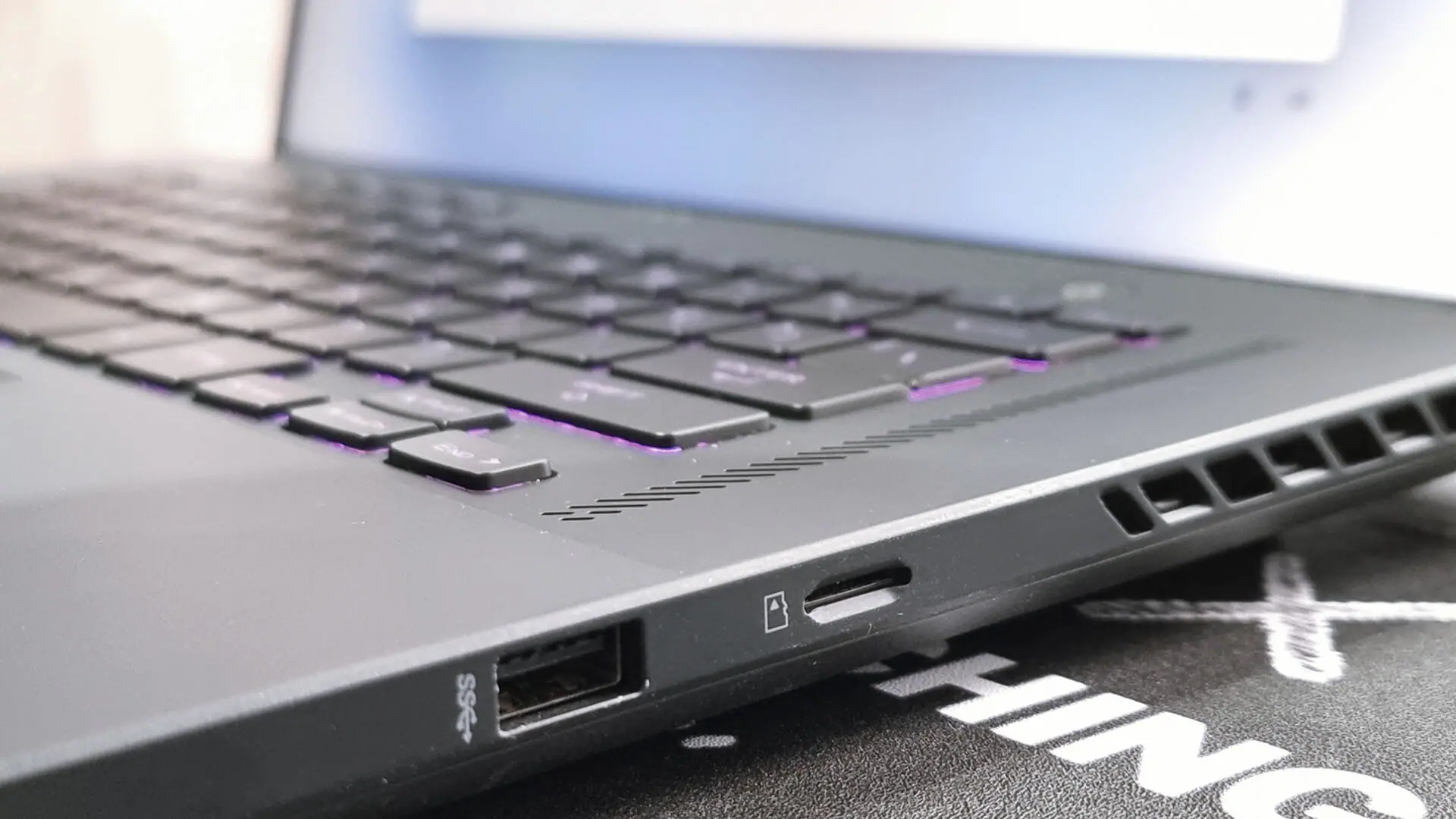 The right side is less crowded, with just a microSD card slot and another USB Type-A port. It also has a Kensington lock on the back end. However, both the left and right sides have a grille towards the back providing airflow to the fans.
Stunning 16-inch display
The ASUS ROG Zephyrus M16 has a 94% screen-to-body ratio and a stunning 16-inch display. This is a bit bigger screen than other very similar machines, and they tend to be only 15.6-inch ones. It is a perfect size for gaming and for working as well. 
The 16:10 display with a 2560 x 1600 @ 165Hz IPS panel is an excellent choice for a gaming laptop. The colors are very vivid, and the black is super deep, which is very important for most gamers. The viewing angles are great as well, and the picture doesn't change too much no matter where you are looking at it. 
Outstanding performance for gaming and working
ASUS ROG Zephyrus M16 is an absolute powerhouse when it comes to performance. It is equipped with both an Intel Core i7-11800H processor and an NVIDIA GeForce RTX 3070 laptop GPU with 8GB of GDDR6 VRAM, with ROG Boost up to 1390 MHz. It is a machine that you can use as well for work, and you will have more than decent performance. This gaming laptop has no issue playing Elden Ring and Genshin Impact on the highest settings.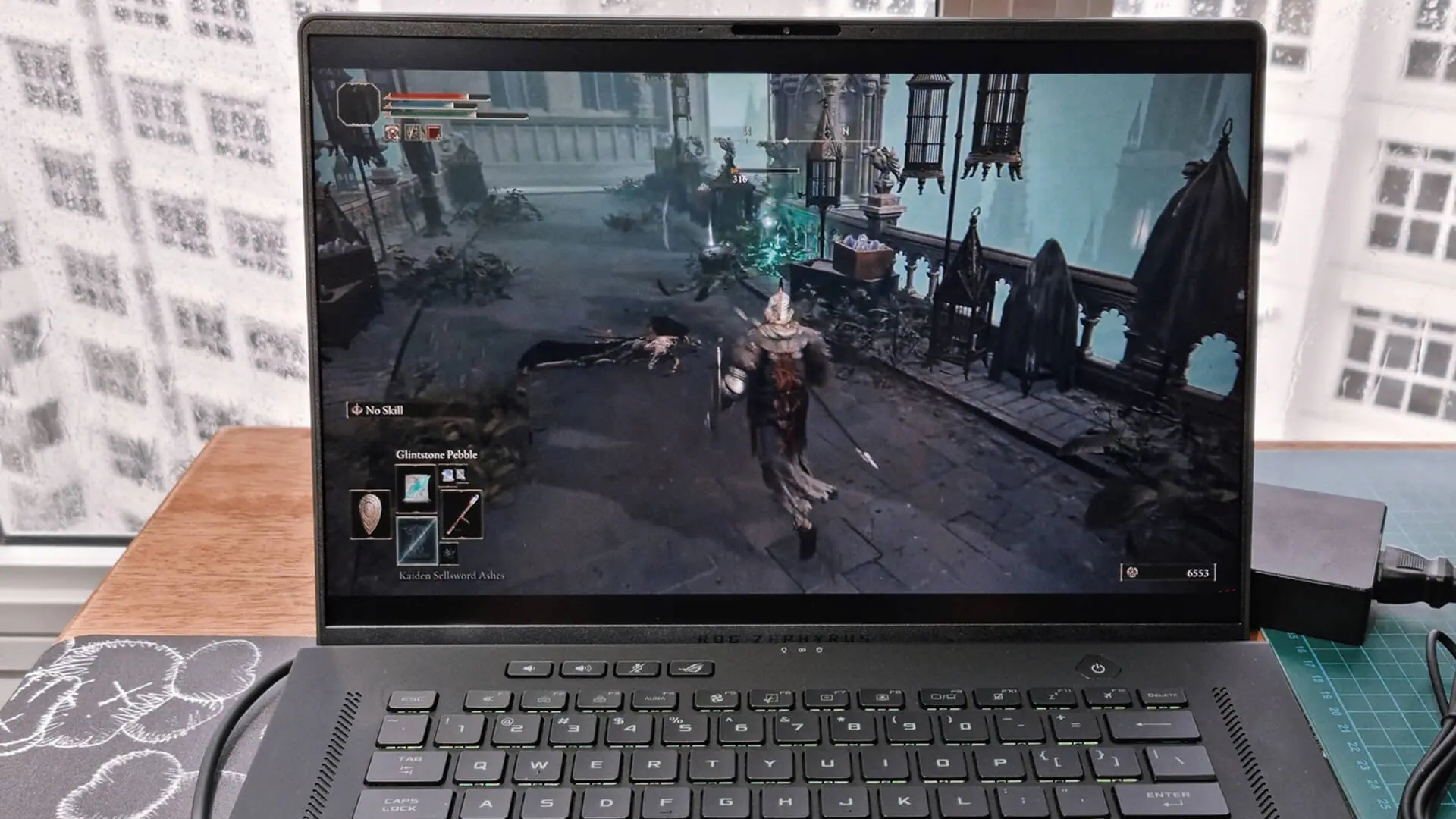 There's a 90Wh battery inside coming with the Zephyrus M16. It can last up to 7 hours with average usage. However, if you use it in Performance mode for gaming, it will last for an hour or so.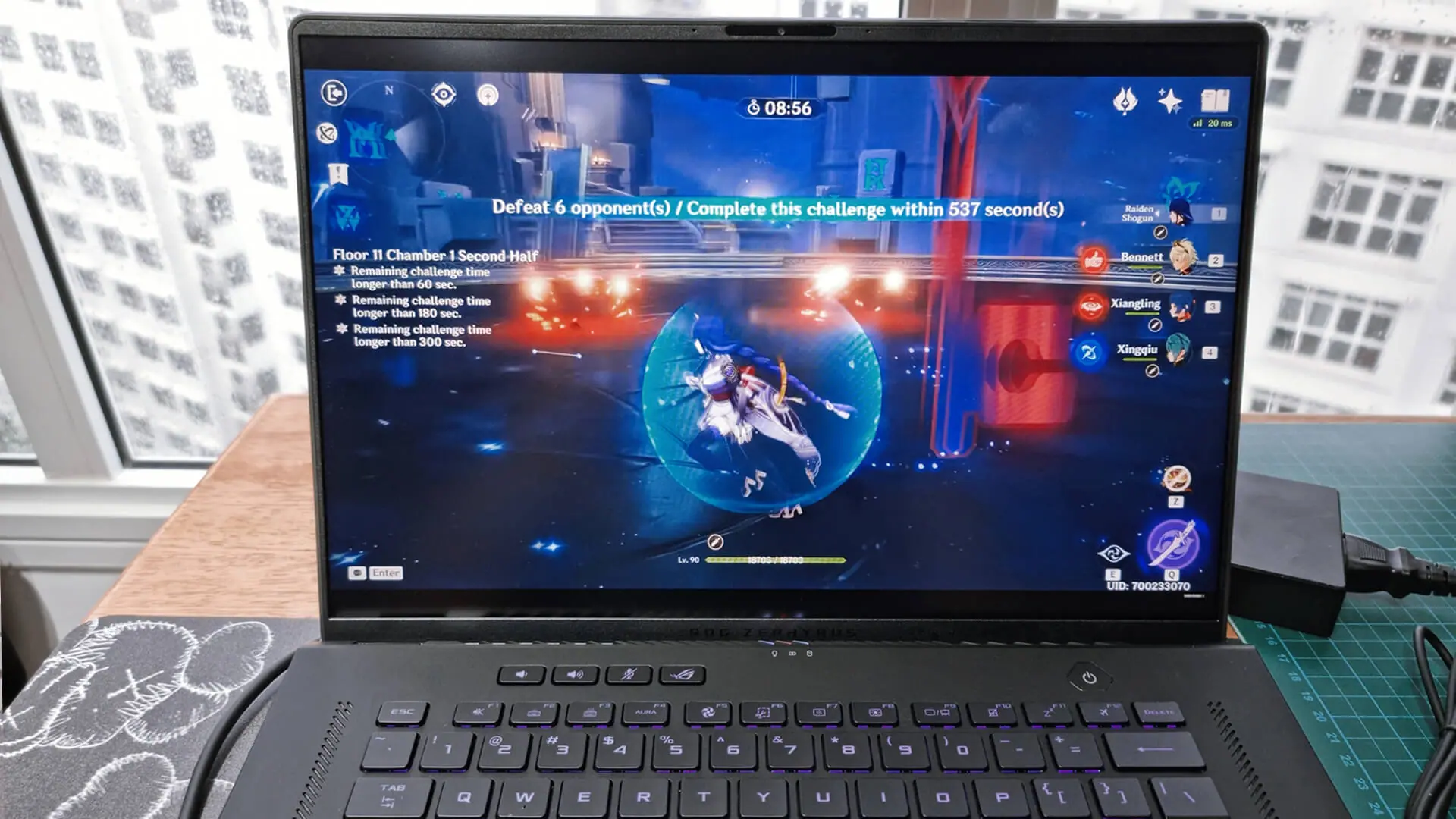 Incredible sound experience via multi-faceted audio system
The Zephyrus M16's multi-faceted audio system simplifies streaming, recording, and gaming. Acoustics are superbly balanced, with Hi-Res certification that supports media at the finest fidelity, thanks to Dolby Atmos technology, twin tweeters, and dual force-canceling woofers. A 3D Mic array that can be customized collects audio in a range of scenarios, while Two-Way AI Noise Cancelation clarifies sound from your source as well as incoming feeds.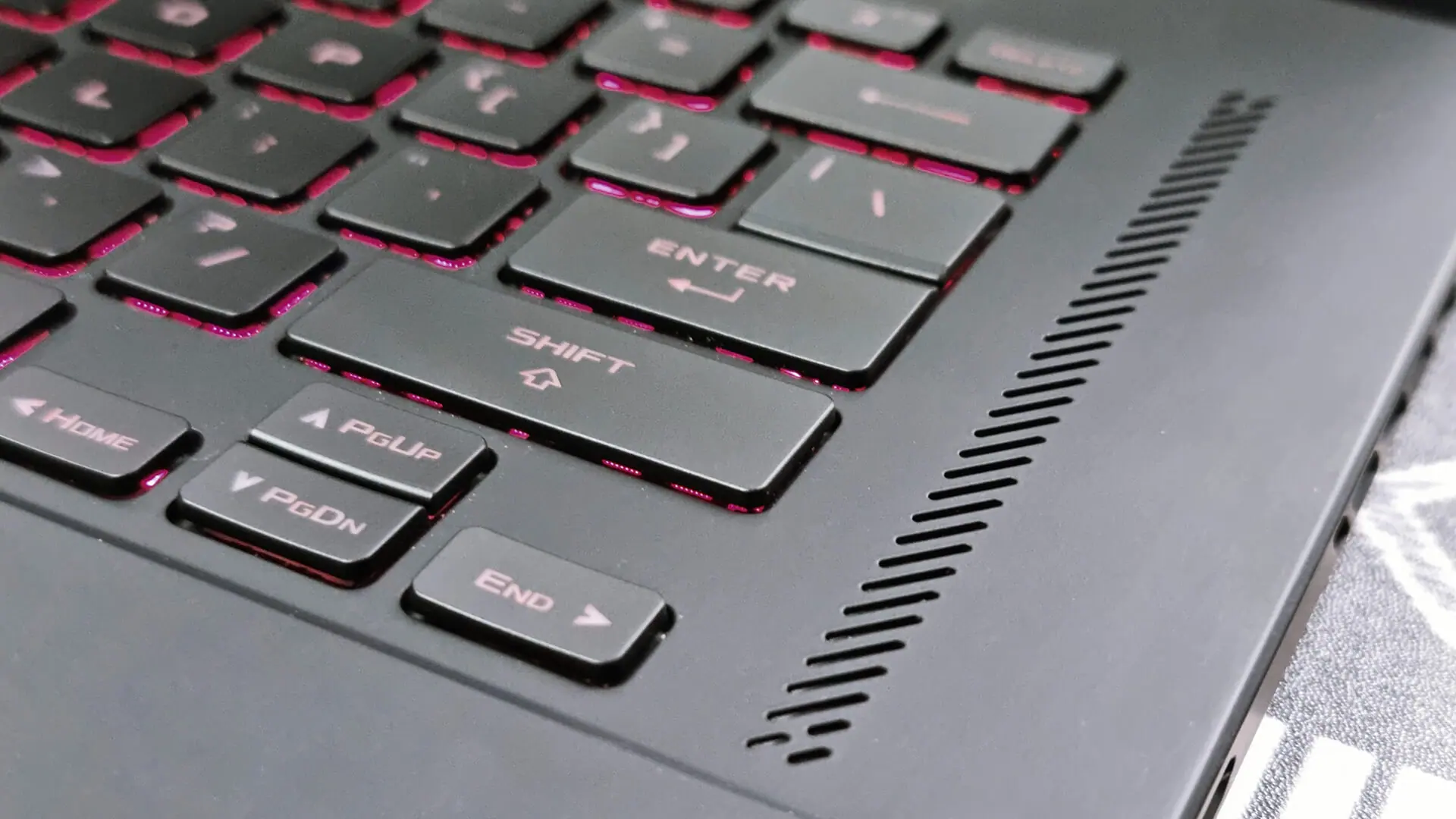 If you want an immersive gaming experience, Zephyrus M16 got you covered. There is almost no difference if you listen to the speakers or headphones. The sound is very clear, the bass is decent, and you will enjoy it for sure. 
The verdict: ASUS ROG Zephyrus M16
ASUS ROG Zephyrus M16 is the perfect laptop for gamers who would also love to use it for work. It can handle any game very well because of its great performance and functionality. The design is sleek and beautiful, and the specs are impressive, so you can't ask for more. When it comes to the price — it is not the most affordable machine, but this is expected considering that it is a real powerhouse that offers you a lot.