So much of your work happens in front of your eyes. Your workspace may have a powerful PC with enough storage, a great keyboard and mouse, and even a comfortable chair, but if your monitor isn't a good fit for what you do, your productivity will suffer.
There's a vast number of monitors available, whether you're looking to equip an entire company with displays or you have the option of working remotely from home. While most monitors, even those meant for gaming, are adequate for work, there are alternatives designed specifically for office use. These often feature more adaptable stands because they can be fit for varying needs. They're also often larger, with higher-resolution screens, to make multitasking easier while working from home.
Recently BenQ introduced two new monitors — GW2485TC and GW2785TC monitors. Both models are specifically designed to reduce eye strain and are perfect for people who spend long hours in front of the screen. They have excellent eye-care technology that will make your work life so much better. 
On top of this, both models have a built-in noise-canceling microphone and USB-C port for powering devices. They are very comfortable to use also thanks to the ergonomic stand with adjustable height. In this article, we will focus on the GW2485TC monitor and tell you all you need to know about it.
Straightforward design with a good build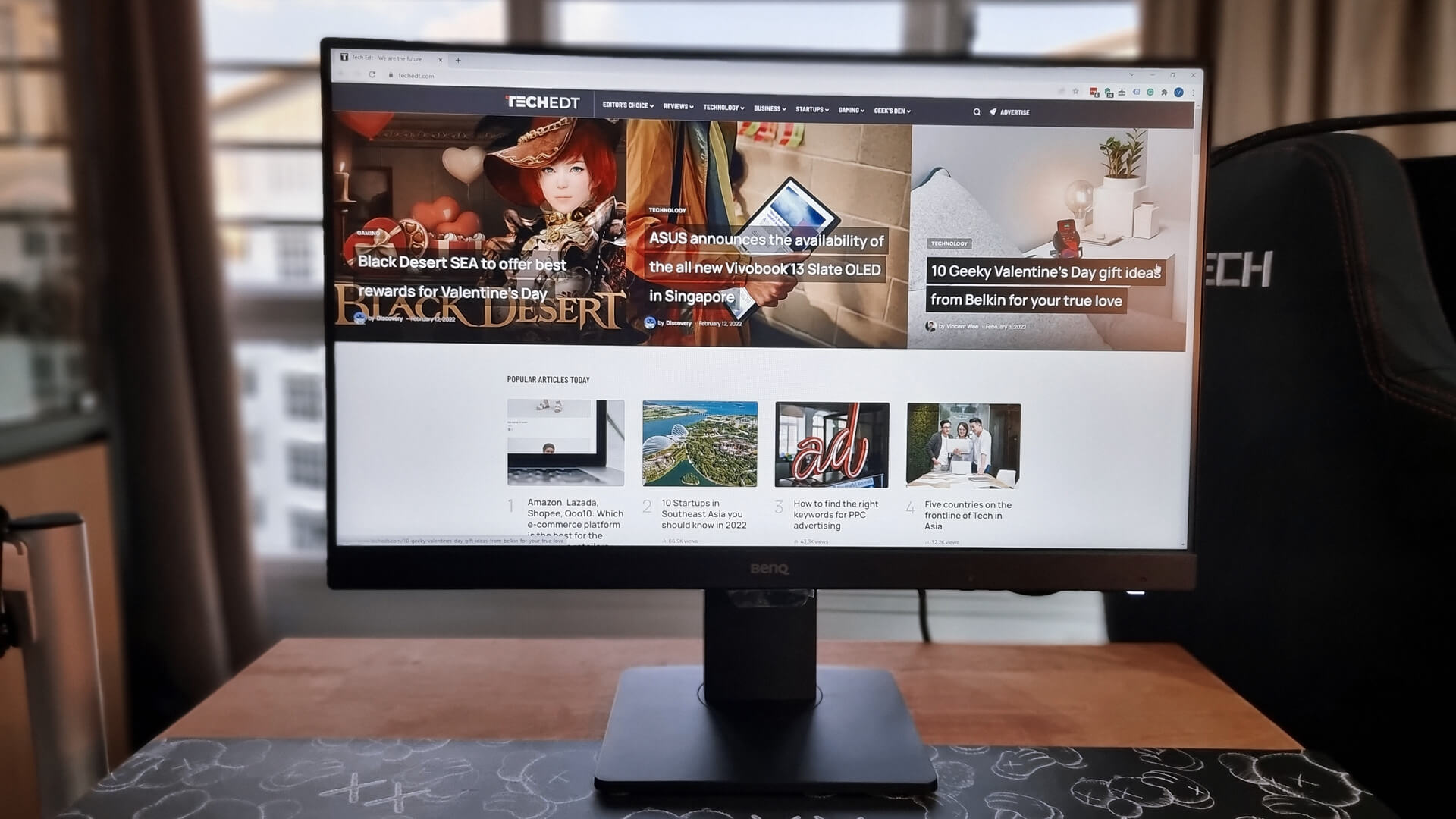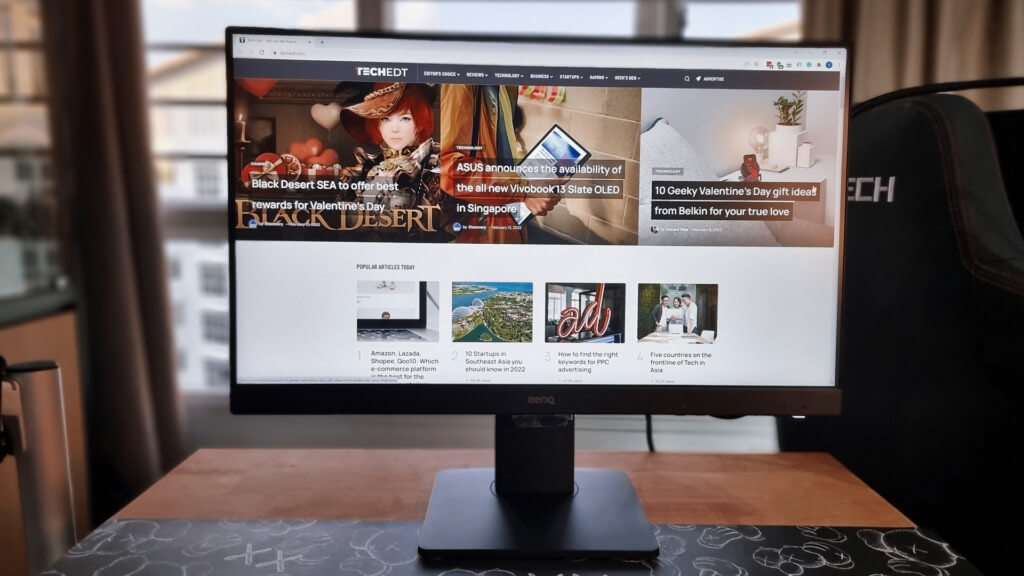 If you're a professional searching for a monitor with low blue light technology, ergonomic design, a variety of functions, and a reasonable price, the BenQ GW2485TC is a good option. The GW2485TC has a simple yet attractive design. It's evident that this is a monitor designed for work and productivity, with none of the garish aesthetic flourishes found on gaming monitors.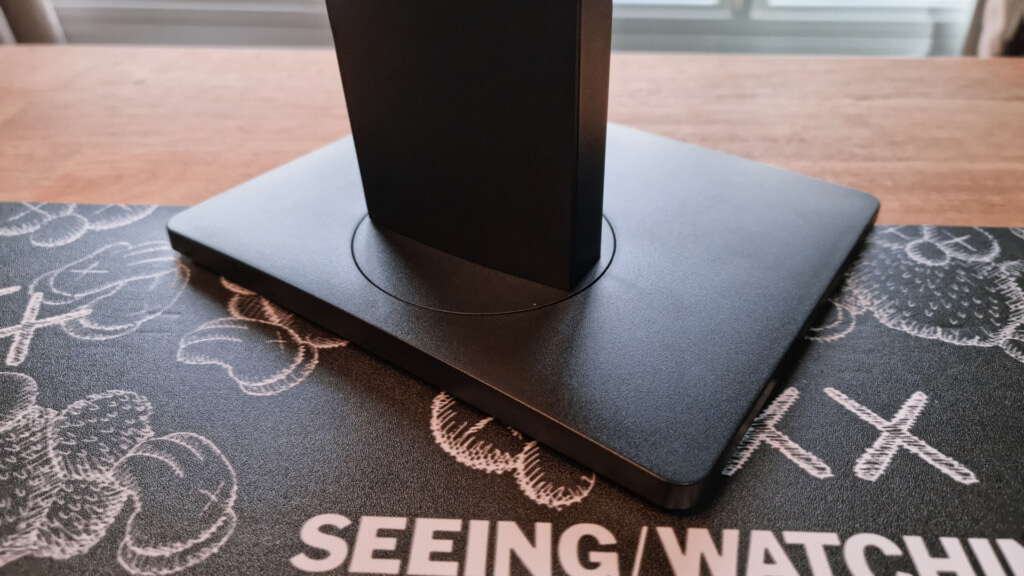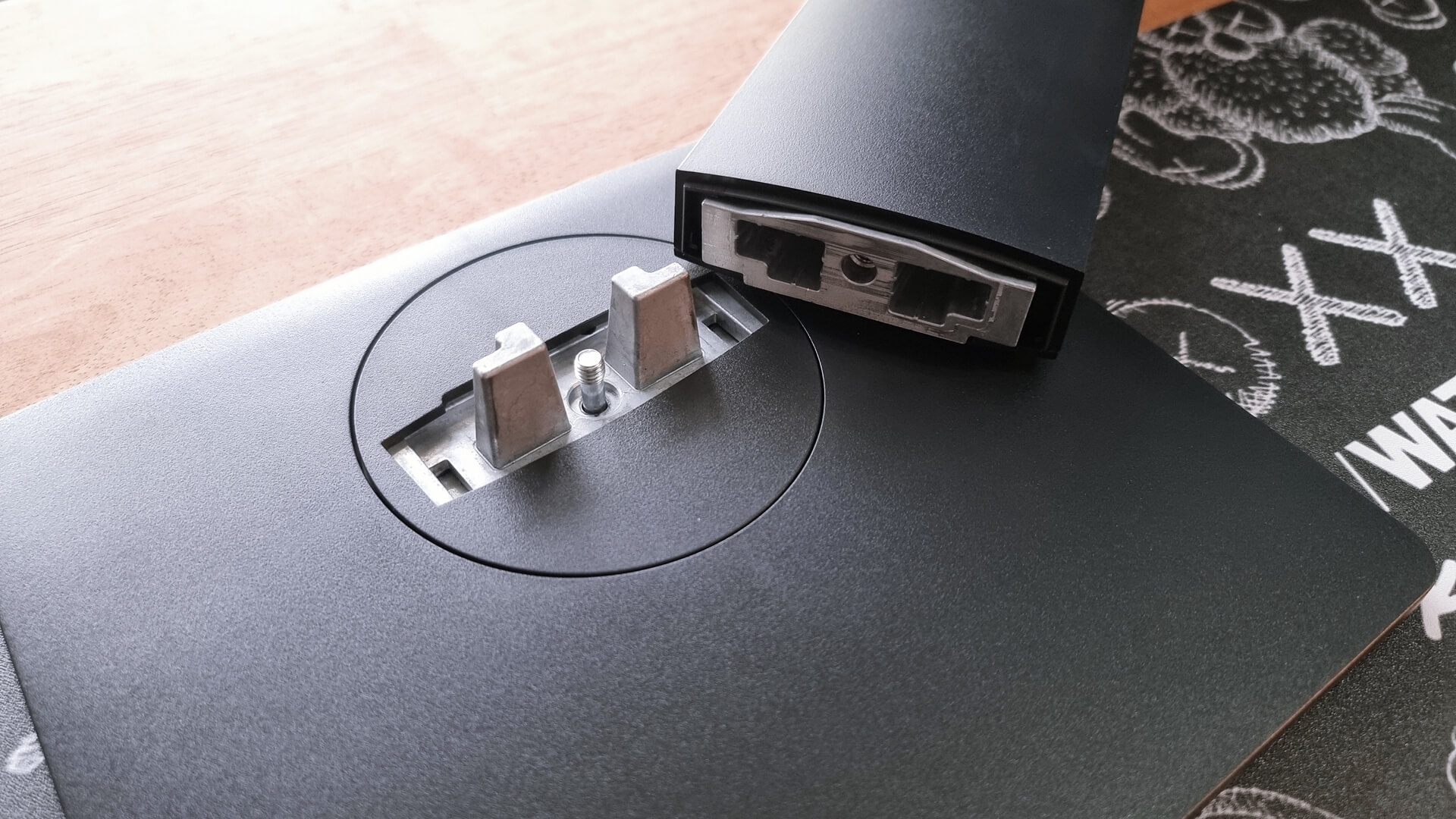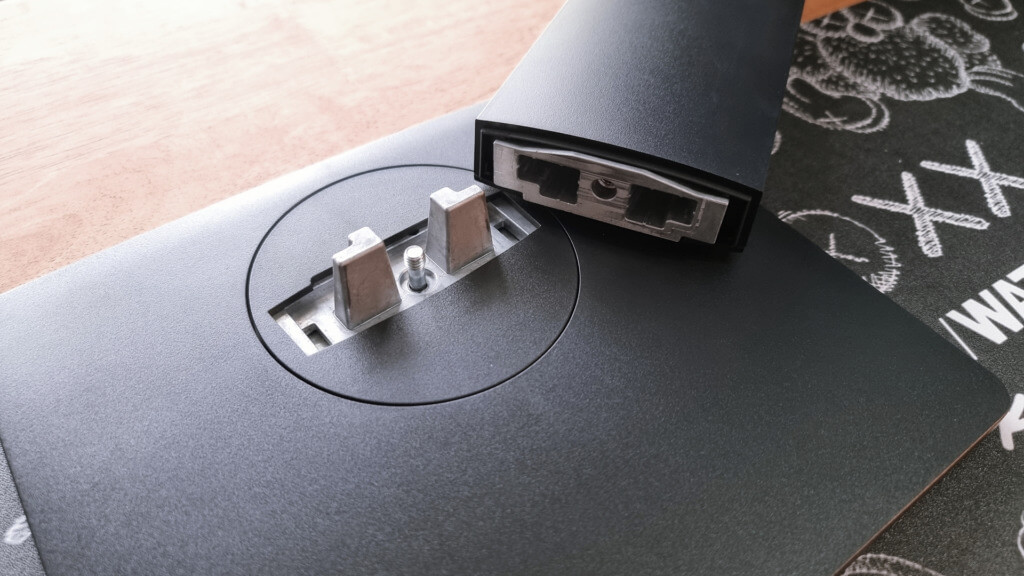 The GW2485TC's build quality is as expected, outstanding, with no visual flaws and no gaps between panels. The monitor feels solid, and stable, where the stand is capable of properly supporting the monitor, with no wobbling. It is very ergonomic, and you can easily adjust the monitor positioning to a viewing angle suitable for you. You can tilt, pivot, and swivel the screen. BenQ GW2485TC is perfect for any desk and person from any height because of the great adjustable stand.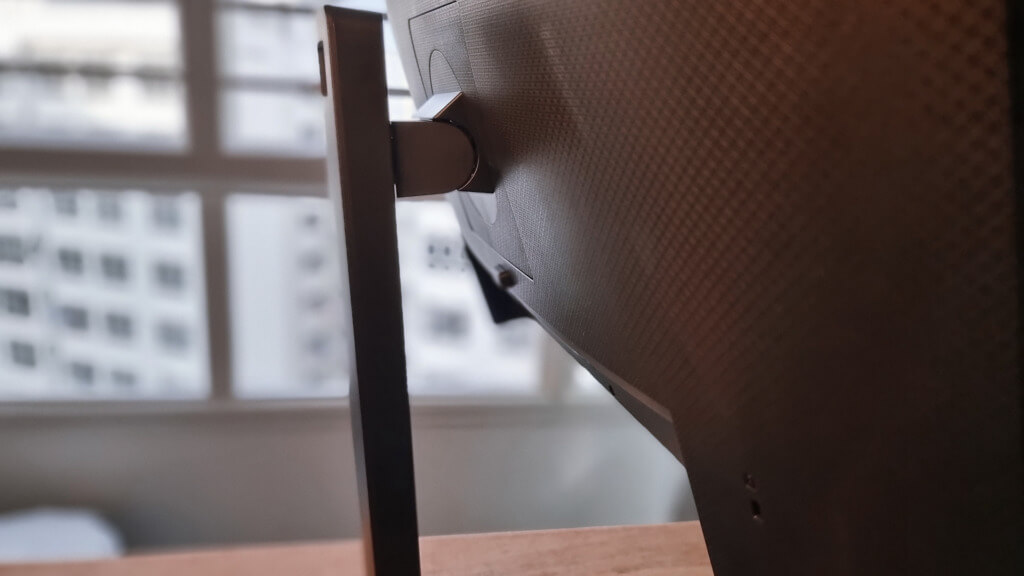 The ultra-thin edge-to-edge frame of the design is terrific and will make your home office more beautiful for sure. It also allows for a semi-transparent multi-panel configuration for increased visibility. The monitor just looks and feels expensive with its 23.8inch VA panel. The contrast ratio of 1000:1 and 75Hz high refresh rate is more than good for work. It will be suitable for casual entertainment, but it won't be good enough for passionate gamers.
Display that cares for your eyes
The BenQ GW2485TC has Eye-Care technology as its built-in productivity features, which makes it perfect for a home office or online studying. Thanks to those features, it will be much easier for you to keep your focus. If your work involves a lot of reading or writing, the ePaper mode will be excellent for you. It will filter the blue light, which is the main reason for eye fatigue.
The display offers a top-notch eye-care technology that everyone who works in front of the screen needs and will appreciate highly. BenQ is a brand famous for the great Low Blue Light technology they have for their screens. But now, with the GW2485TC model, they upgraded this technology to Low Blue Light Plus, which was certified by EyeSafe. This feature filters even better the shorter, higher energy blue-violet radiation. However, this is not changing the color accuracy and still retains the beneficial blue light.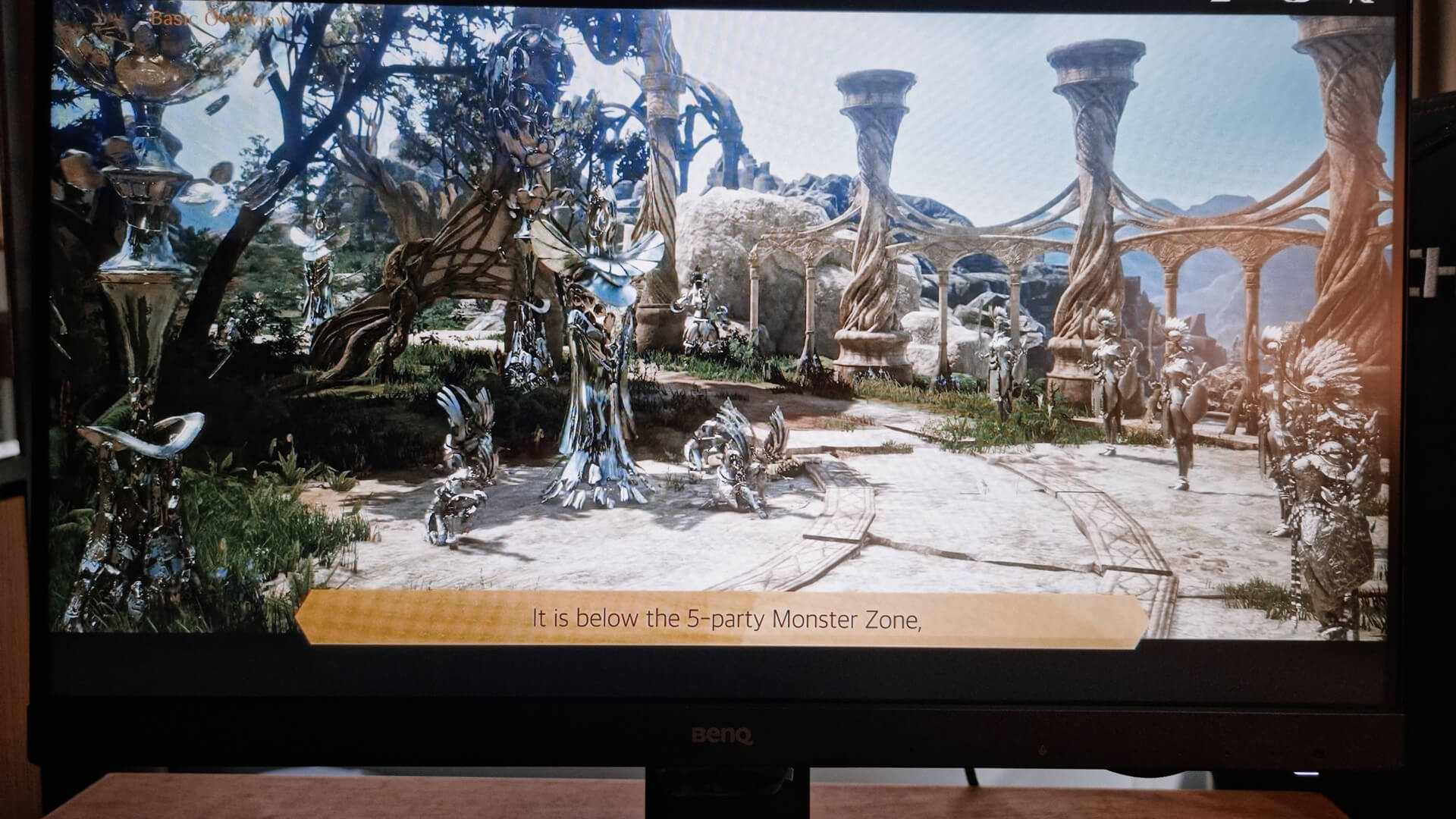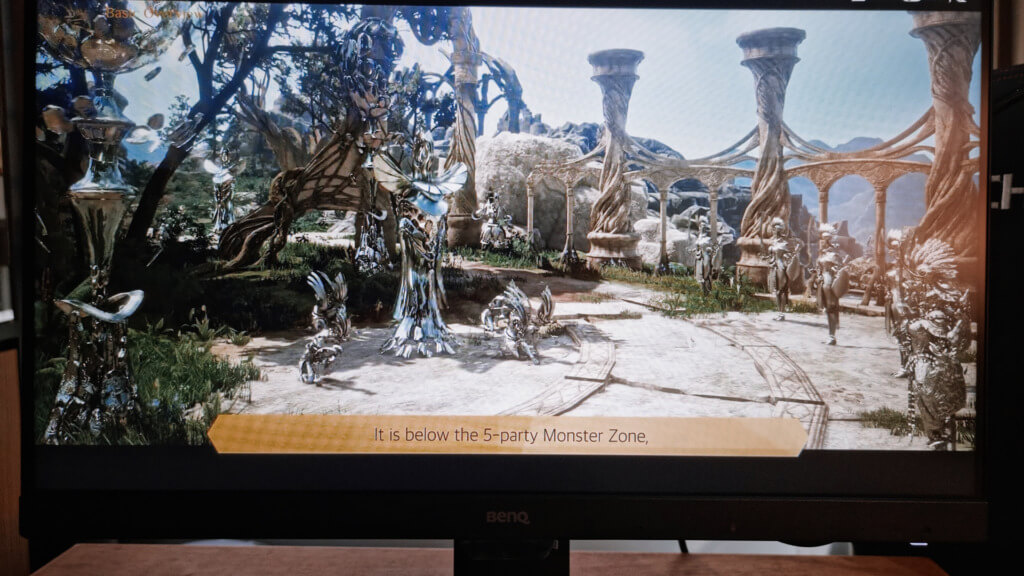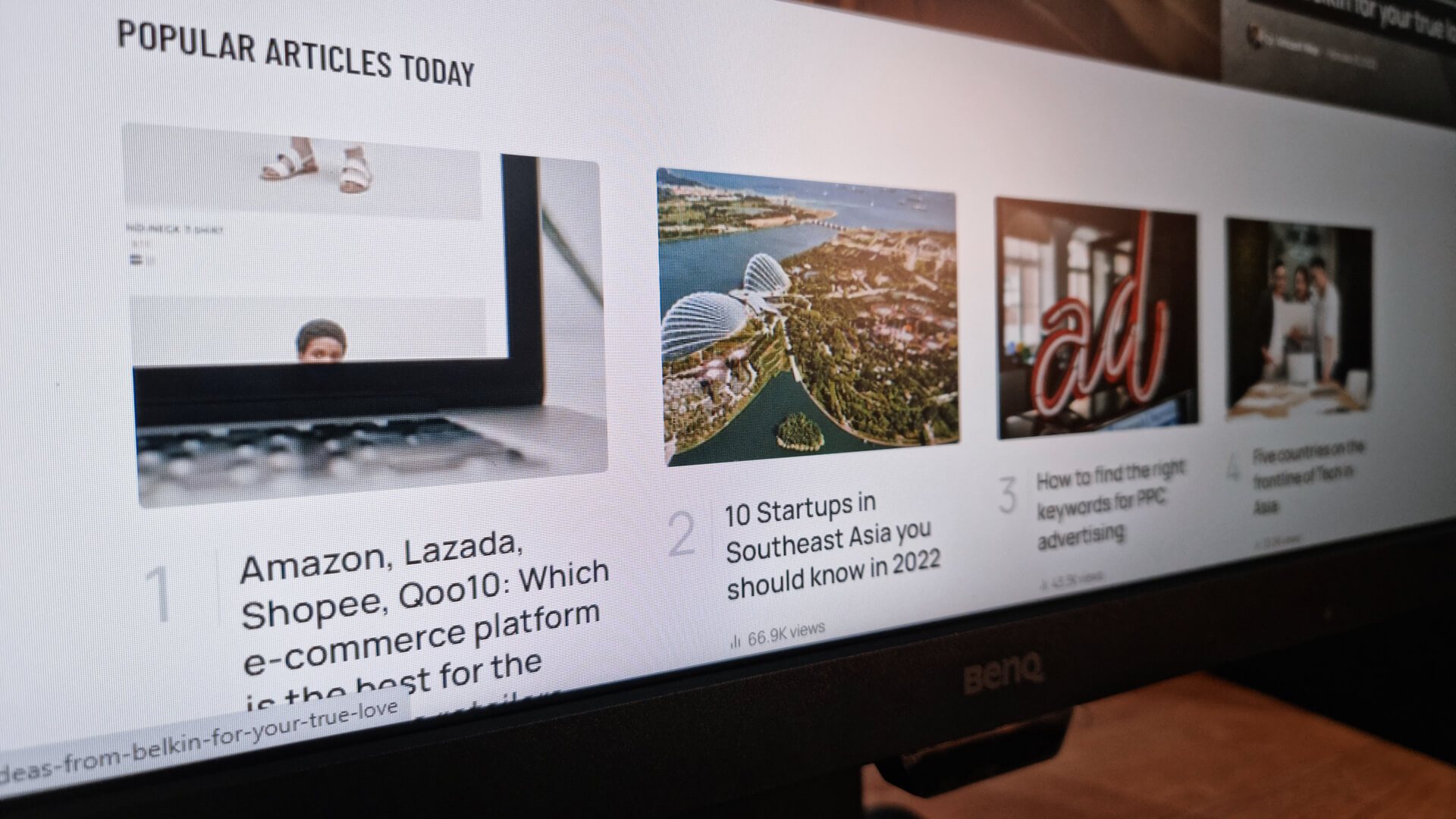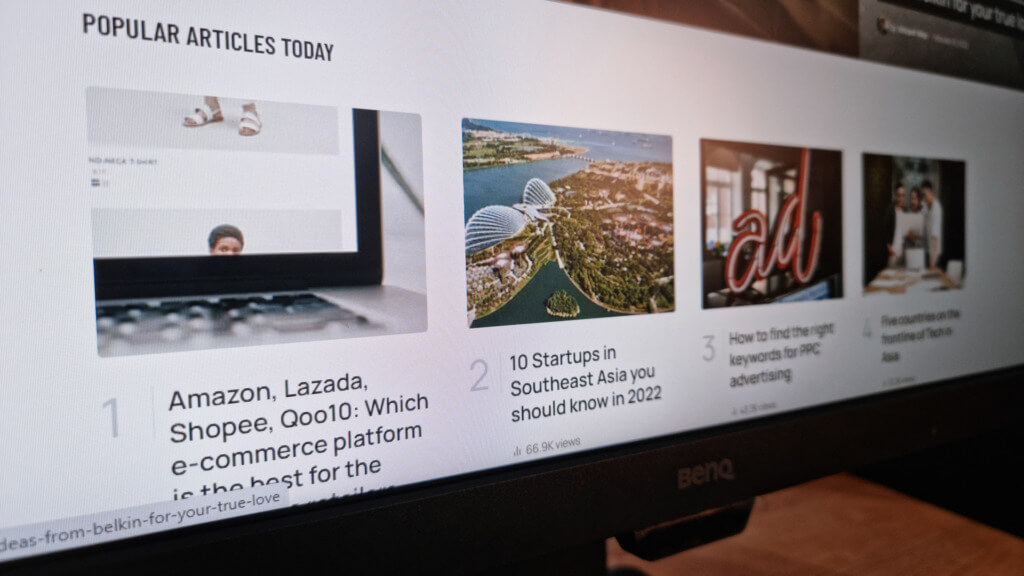 For developers, this screen will also be a perfect fit. They will be able to take advantage of a specific mode that is called "Coding mode." We all know that developers can spend hours and hours staring at lines of code, and with this mode, the colors in the strings of code will be made more distinguished. The brightness and the color saturation are lowered for the comfort of your eyes.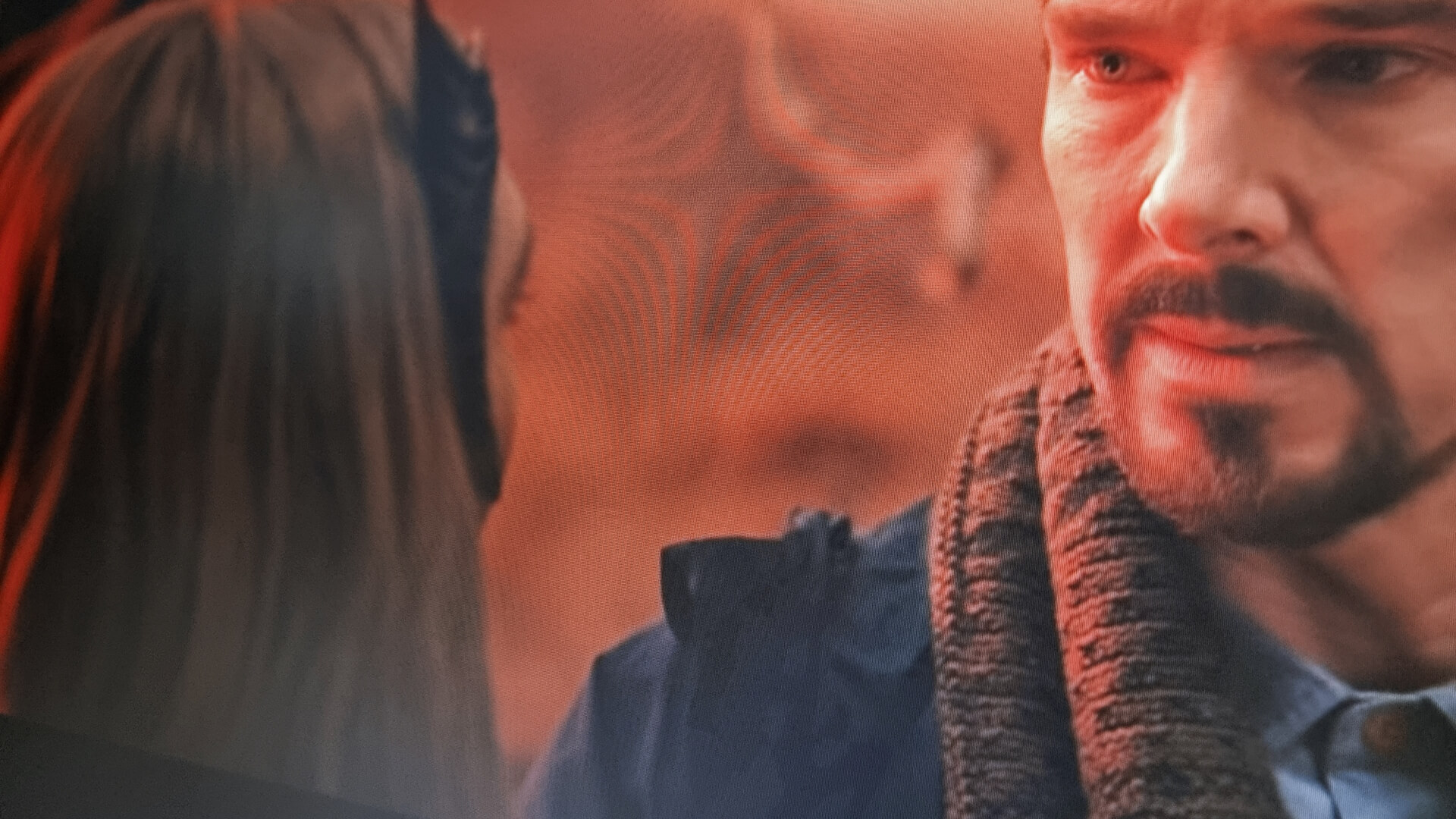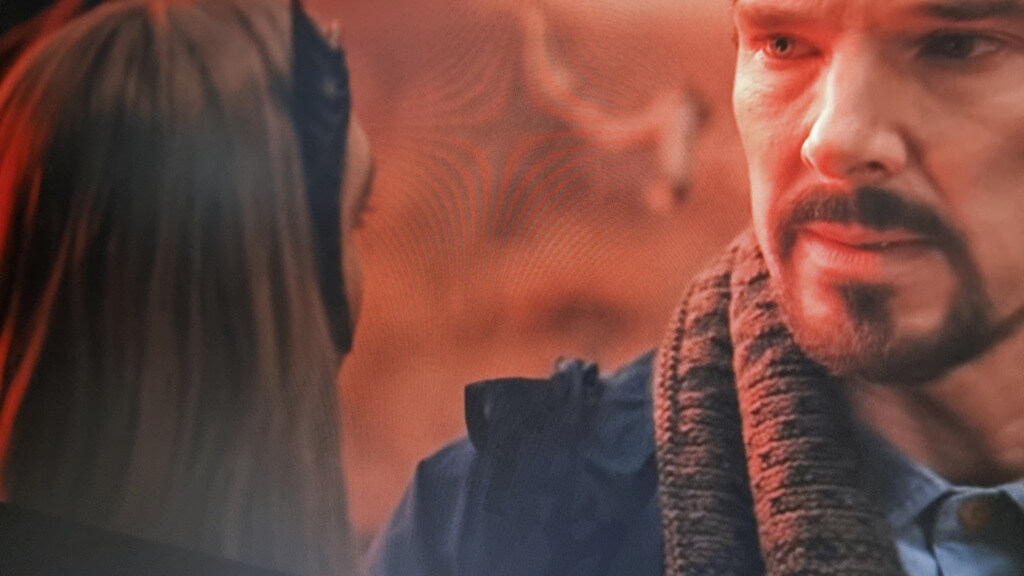 Another great feature is the Brightness Intelligence. This function detects any changes in the ambient light thanks to a sensor. In case of such changes, the brightness, contrast, and lighting of the BenQ GW2485TC monitor will be adjusted. On top of that, the flicker-free technology works amazingly against flickering at any of the levels of brightness. Issues with flickering can lead to headaches and fatigue, so this will assure you are protected from such risks.
Perfect monitor for home office
Video conferencing has become a vital component of our daily lives, especially when we are working from home. The in-built digital microphone and speaker on the GW2485TC provide clear voice quality for effective communication. So, even when you have a meeting, for example, your washing machine is working in the back, this background noise will be filtered, and you will have excellent audio for your video meeting. This is further supported with the help of Dialogue mode.
The 2Wx2 audio system is excellent for casual listening to music or watching movies or series. It is located in the lower part of the frame. Since it is not a monitor meant to be used for entertainment, don't expect too much, but it will be perfect for work.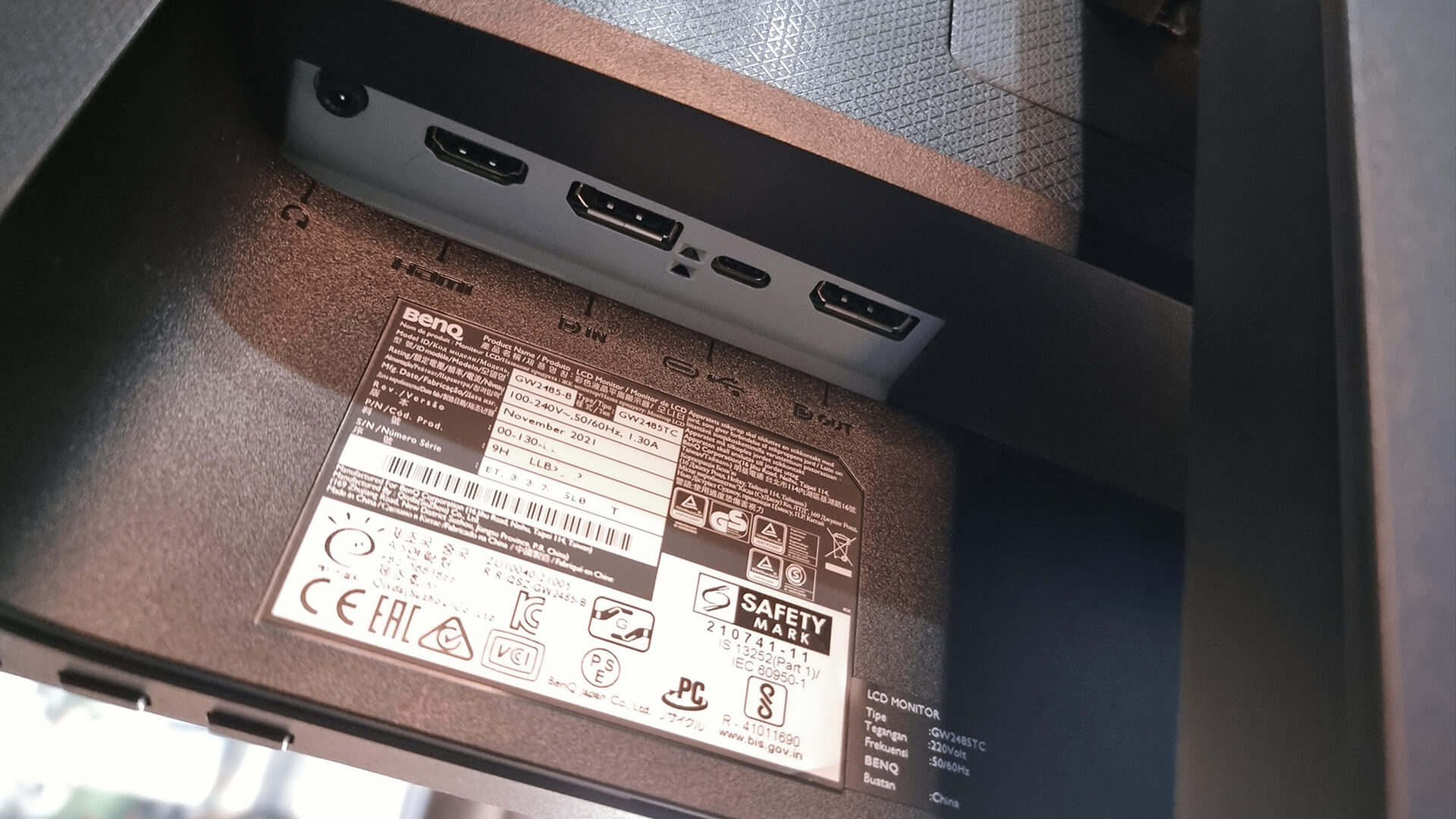 BenQ GW2485TC 23.8 inch FHD 1080p Eye-Care monitor offers you, a Headphone Jack, a HDMI (v1.4), a DisplayPort In (v1.2), a USB C (PowerDelivery 60W, DisplayPort Alt Mode, Data), and another DisplayPort Out (v1.2).
The USB Type-C port is perfect for audio, video, and 60 watt-quick charging of various devices. If you want to use this monitor in a bigger setup, you can connect up to 4 monitors via Daisy Chain, as well.
Features you shouldn't miss out on
The BenQ GW2485TC monitor offers many functionalities to working from home professionals and online students to improve productivity. Some of them are the Care mode, which will make sure it adapts all the display settings according to the environment lighting and how long you have been in front of the screen.

Other functionalities and modes are Picture Mode, Color Weakness, ECO mode, ePaper mode, Game mode, Movie mode, Standard, and more. You can also create your customized modes.
The verdict: BenQ GW2485TC
The BenQ GW2485TC is an excellent productivity monitor. It performs brilliantly, and the ergonomic design with a slim bezel really gives you an insight into how an ergonomic monitor can improve your productivity. It is perfect for people working from home, students, or people that just spend hours in front of their computer. That said, it is not a good choice for people who would like to use it mainly to enjoy watching movies or gaming. It can be a suitable option for designers and video creators but is still not a perfect fit.
With the advanced eye-care technology and the various modes that can increase productivity, you will feel less tired, and you won't experience eye strain. The monitor is affordable, and everything it offers you is worth it. Also, it is a stunning display that is an excellent addition to a home office. If you are looking for a perfect work screen, BenQ GW2485TC is just for you.