ASUS' innovative Zenbook 17 Fold is here to prove that folding gadgets are the way of the future. ASUS has built the device of choice for gadget enthusiasts by allowing the converting of a powerful 17″ tablet into a 12″ compact laptop that is smaller than a sheet of photocopier paper. It's almost similar to a supersized Samsung Galaxy Fold 4 running on Windows 11, which is quite intriguing.
Its folding design should inform you that this isn't your average laptop but rather the most advanced look at the evolution of the ordinary laptop.
The cool aspect is evident, but knowing what you're getting is critical. Folding laptops are no longer a revolutionary futuristic concept, but they nevertheless draw attention in public, something you'll have to accept if you're traveling or commuting.
CPU: Intel® Core i7-1250U Processor 1.1 GHz
RAM: 16GB LPDDR5
Display: 17.3-inch, 2560 x 1920 FOLED 4:3 aspect ratio, 0.2ms response time, 500nits HDR peak brightness, 100% DCI-P3 color gamut
Storage: 1TB SSD
Ports: 2 x Thunderbolt 4, 1 x 3.5mm Combo Audio Jack
Battery life: 75WHrs (ASUS website)
Wireless: Wi-Fi 6E(802.11ax) (Dual band) 2*2 + Bluetooth 5
Dimensions: 37.85 x 28.76 x 0.87 ~ 1.29 cm
Weight: 1.50 kg
Premium build redefined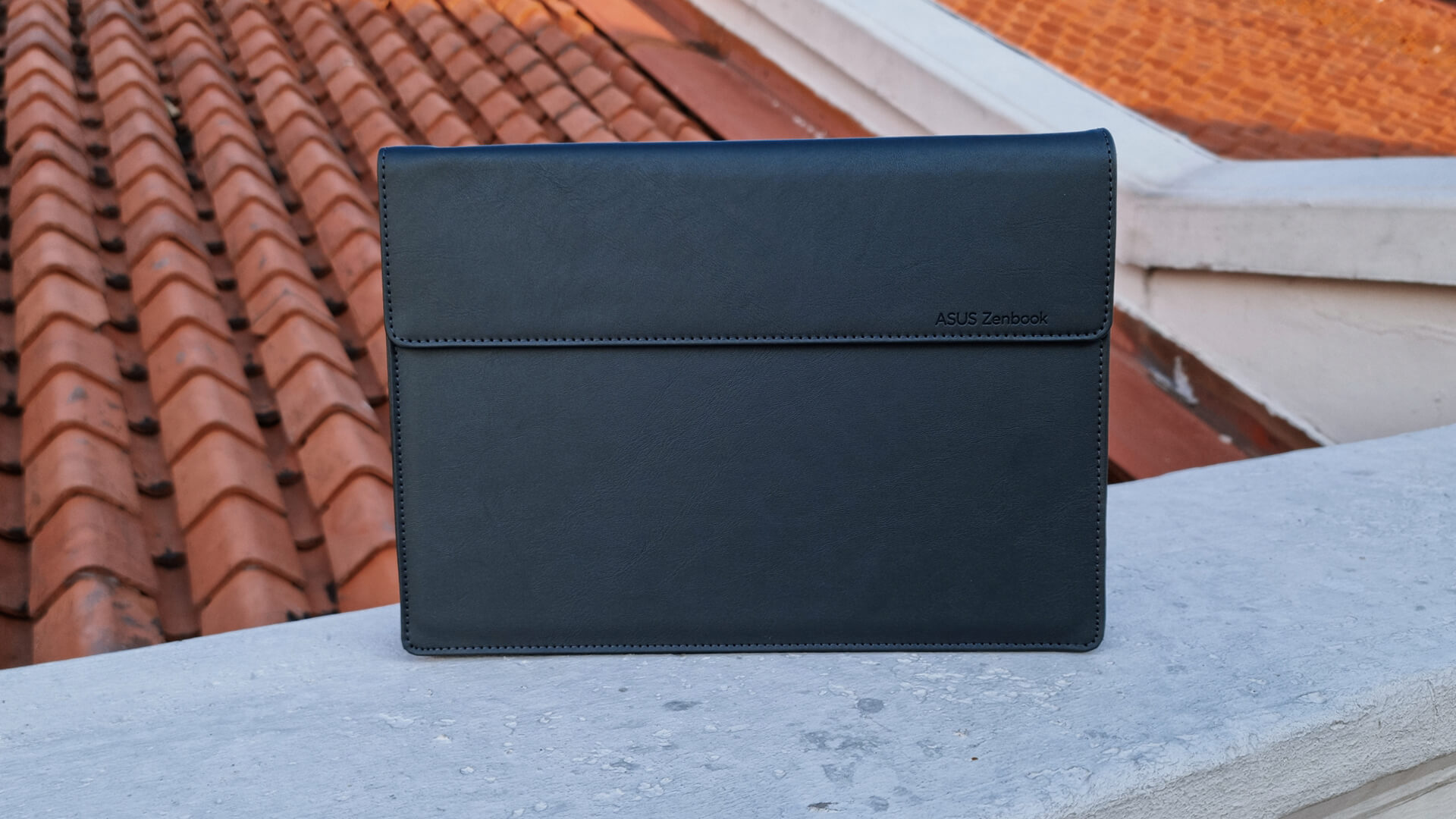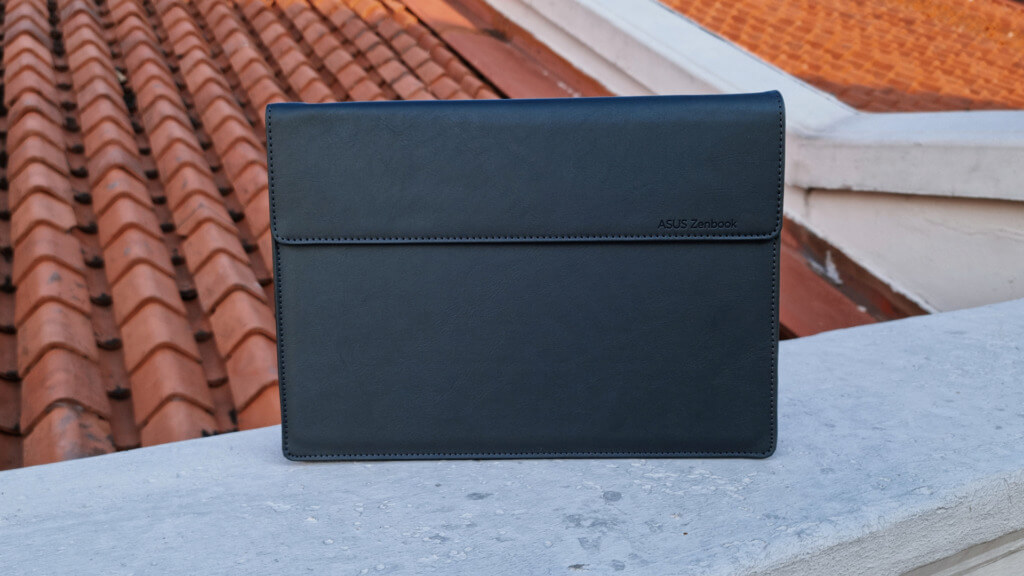 Zenbook 17 Fold OLED redefines the idea of premium, from its exclusive color and high-tech materials to its exquisite finish. You'll never have to settle for less in a laptop because it has everything you need. The glass panel is also embossed with an ASUS logo that looks quite Star Fleet-esque, completing the futuristic image.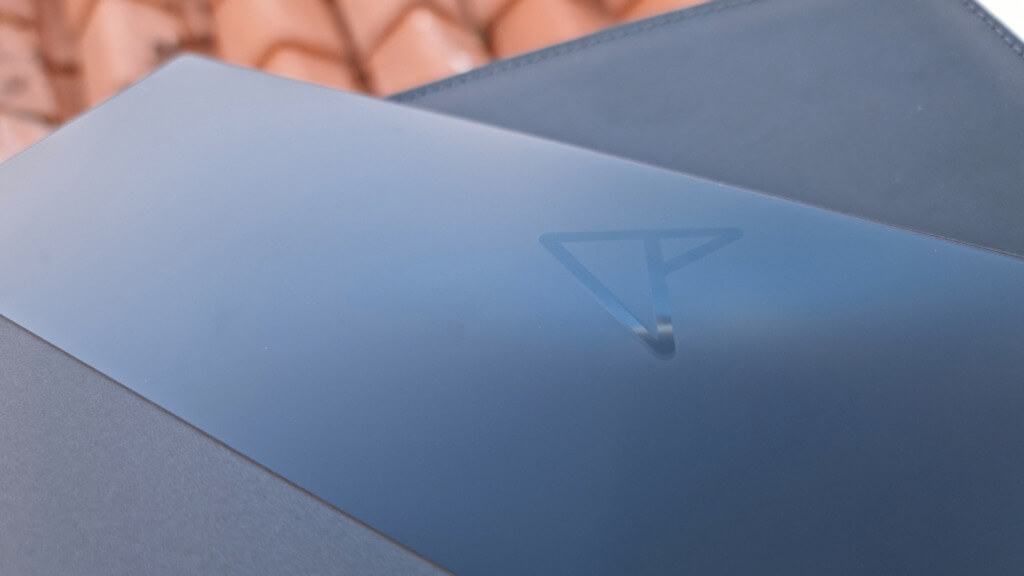 The Zenbook 17 Fold opens and closes like a book, thanks to a patented hinge mechanism that runs down the center of the tablet. At first glance, it appears to be the same as the Samsung Galaxy Z Fold, but upon closer inspection, some differences make the laptop the more sophisticated version. The hinge is easy to open and close and is not prone to damage due to the high build quality of the frame and display.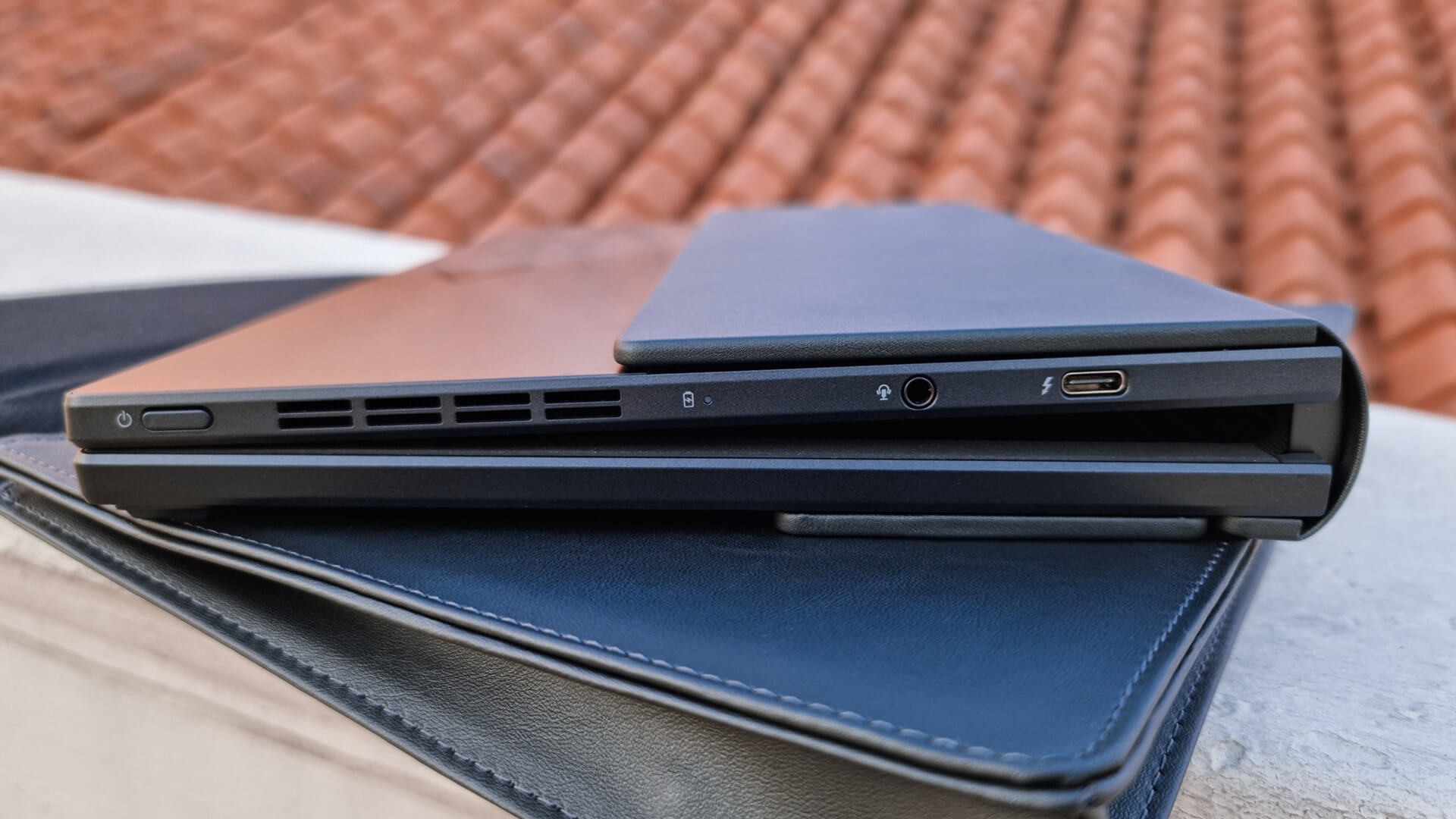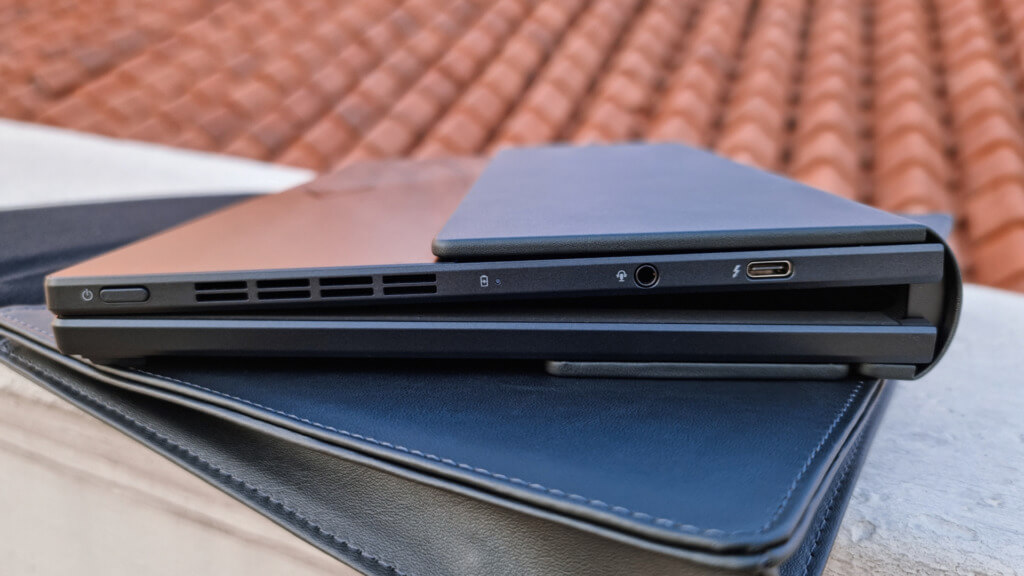 Despite its large screen, the ZenBook 17 Fold OLED is quite portable. When unfolded, it measures only 8mm and weighs 1.50 kg. In terms of ports, there are two USB-C Thunderbolt 4 ports and a 3.5mm combo audio jack. In addition, the battery has a large capacity of 75Whrs.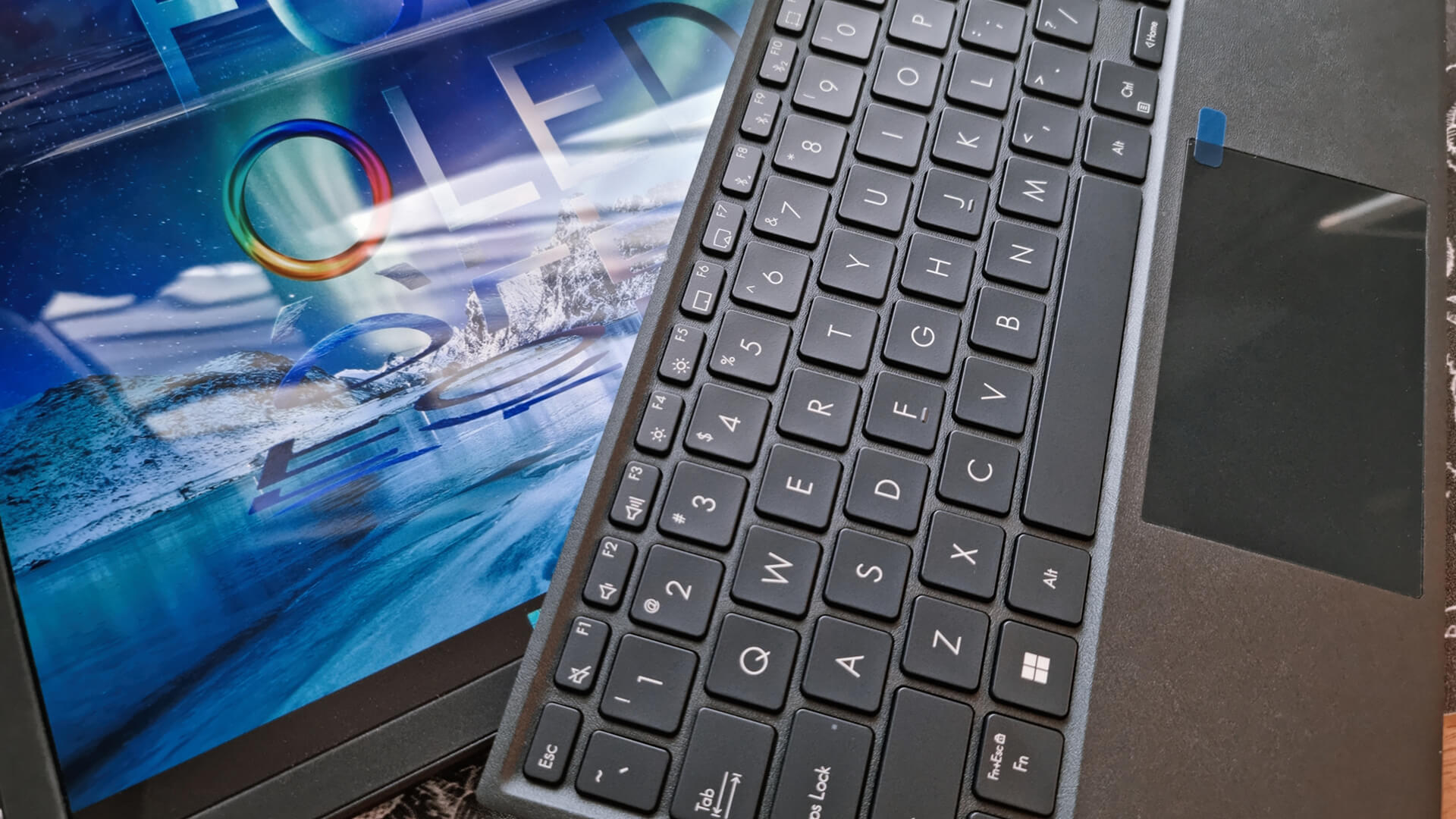 As a laptop with the keyboard folio positioned over the lower portion of the display screen and magnetically attached to the Fold. The integrated ErgoSense Bluetooth keyboard has a good 1.4mm key travel and does a fantastic job for typing. This connects to the Fold via Bluetooth, eliminating the need to physically connect to the laptop and making it more adaptable.
However, when you go closer to the center, you'll notice a higher amount of flex. This is less of an issue when the keyboard is placed on a table, but when used on the notebook itself, the flexing is fairly noticeable.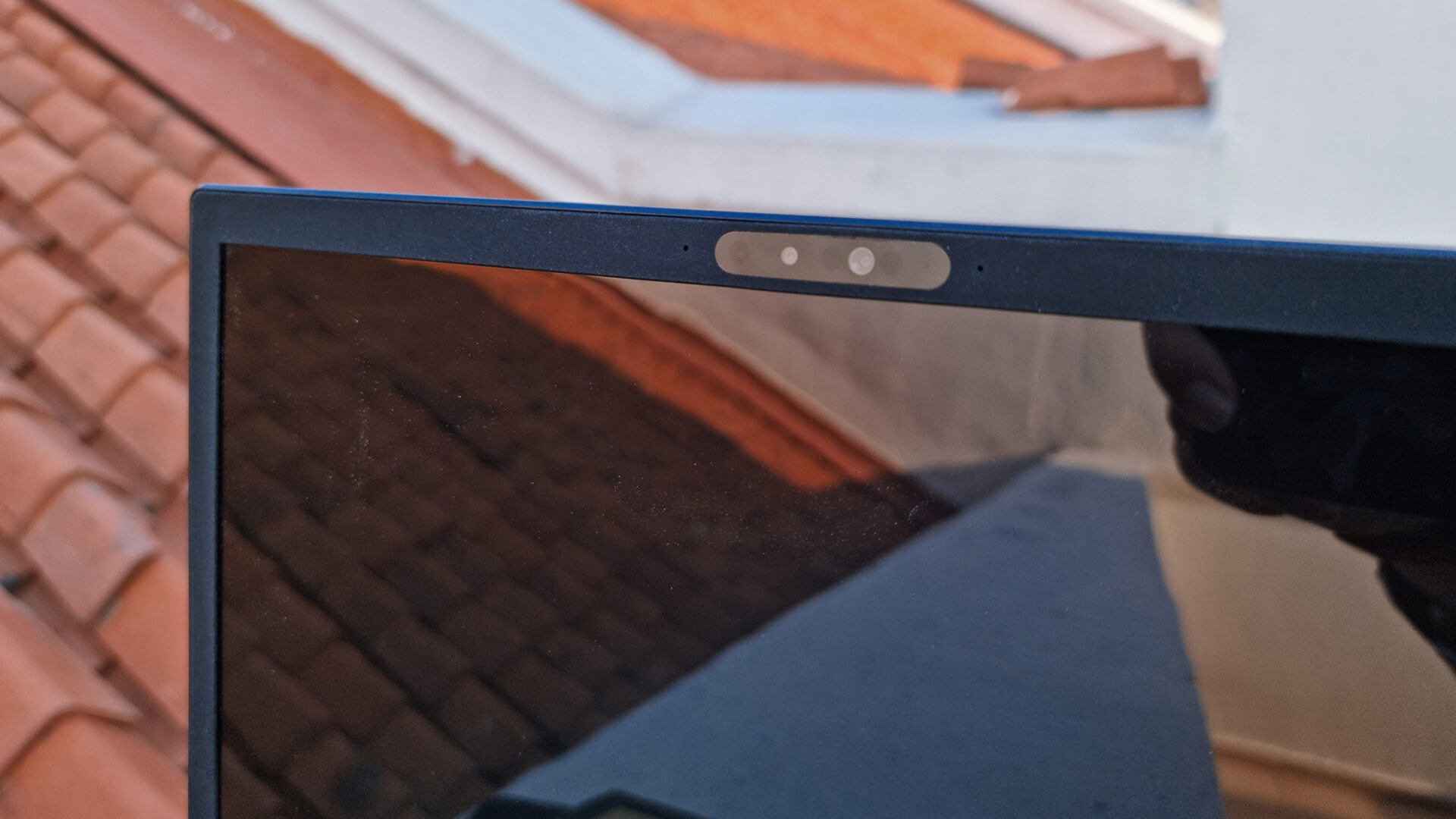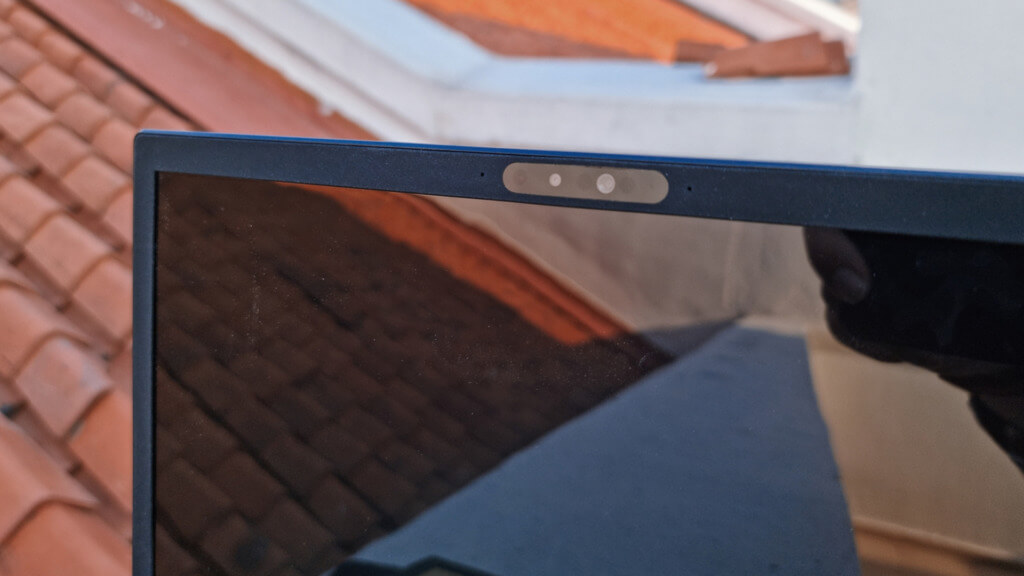 Finally, at the top of the display screen, a 5MPx digicam is flanked by microphones. The visual quality is noticeably greater than on standard computers, and the microphones are adequate for your daily Zoom calls.
Superior visuals due to its OLED display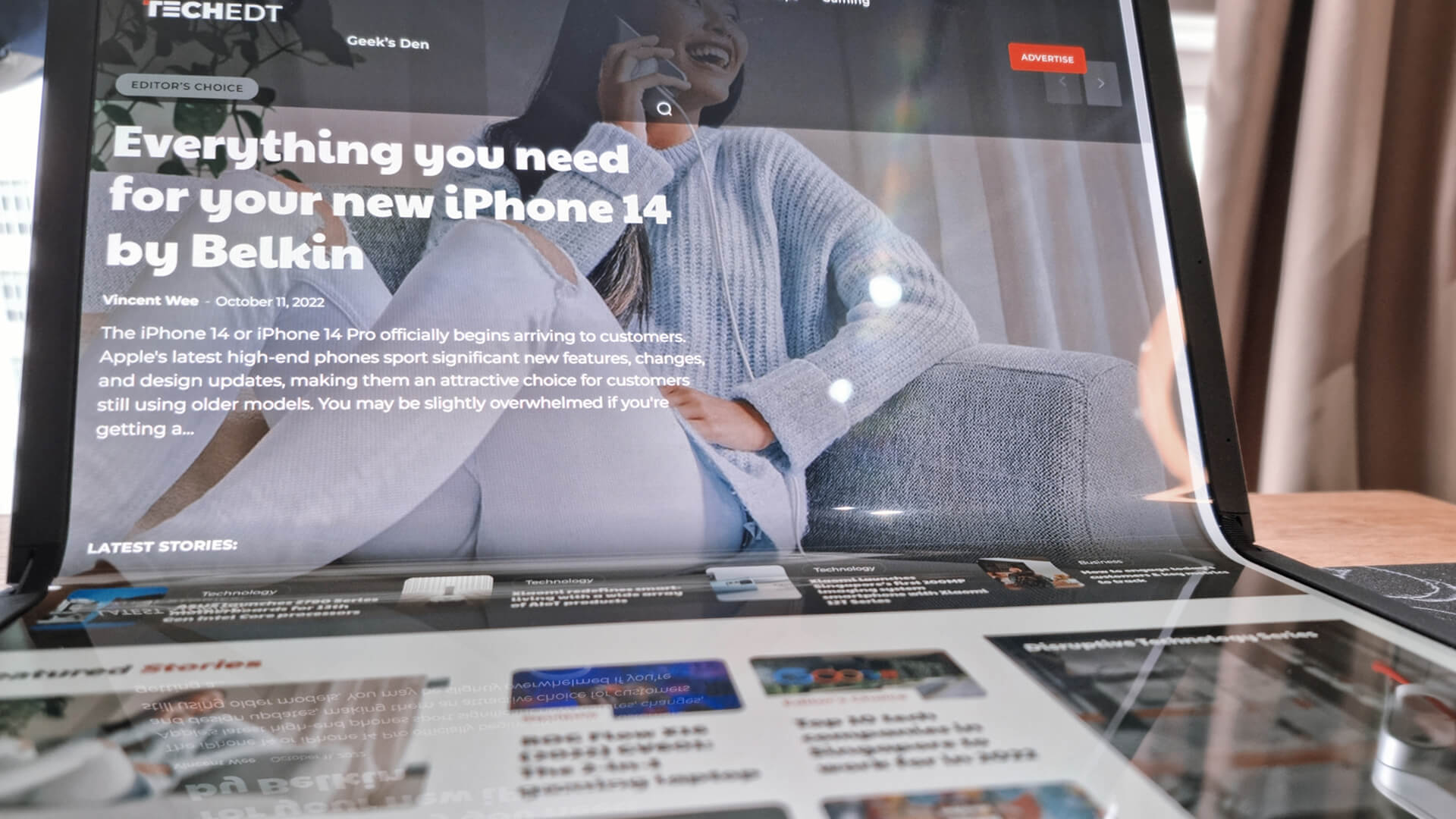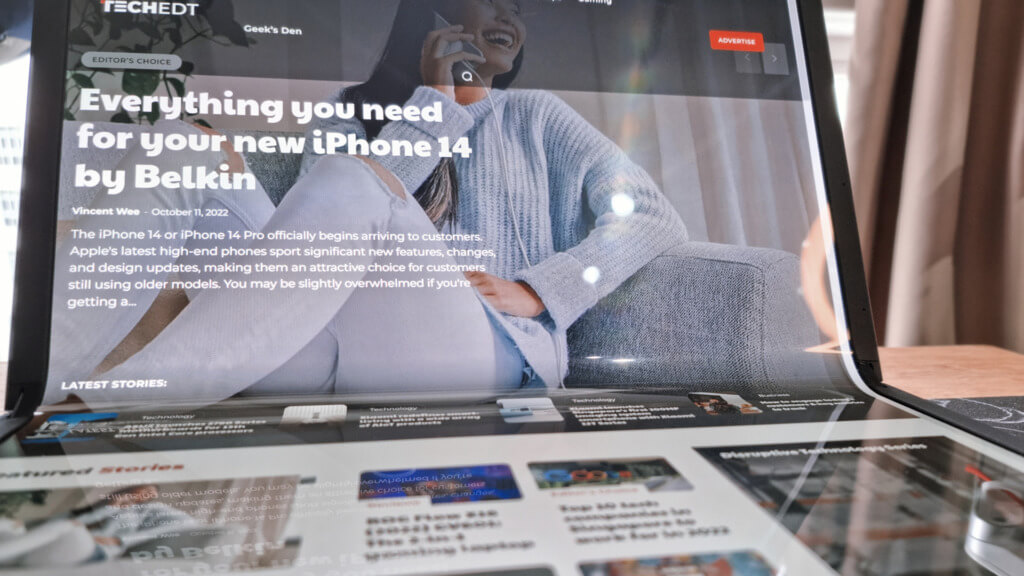 The 17.3-inch screen has a 4:3 aspect ratio and a 2560 x 1920 pixel resolution. If that seems strange, it's because it folds into two 1920 x 1280 pixel monitors. The display has a maximum brightness of 500 nits, supports 100% of the DCI-P3 color gamut, is Pantone-approved, and is certified for display HDR 500 True Black. In a nutshell, it's a fantastic display.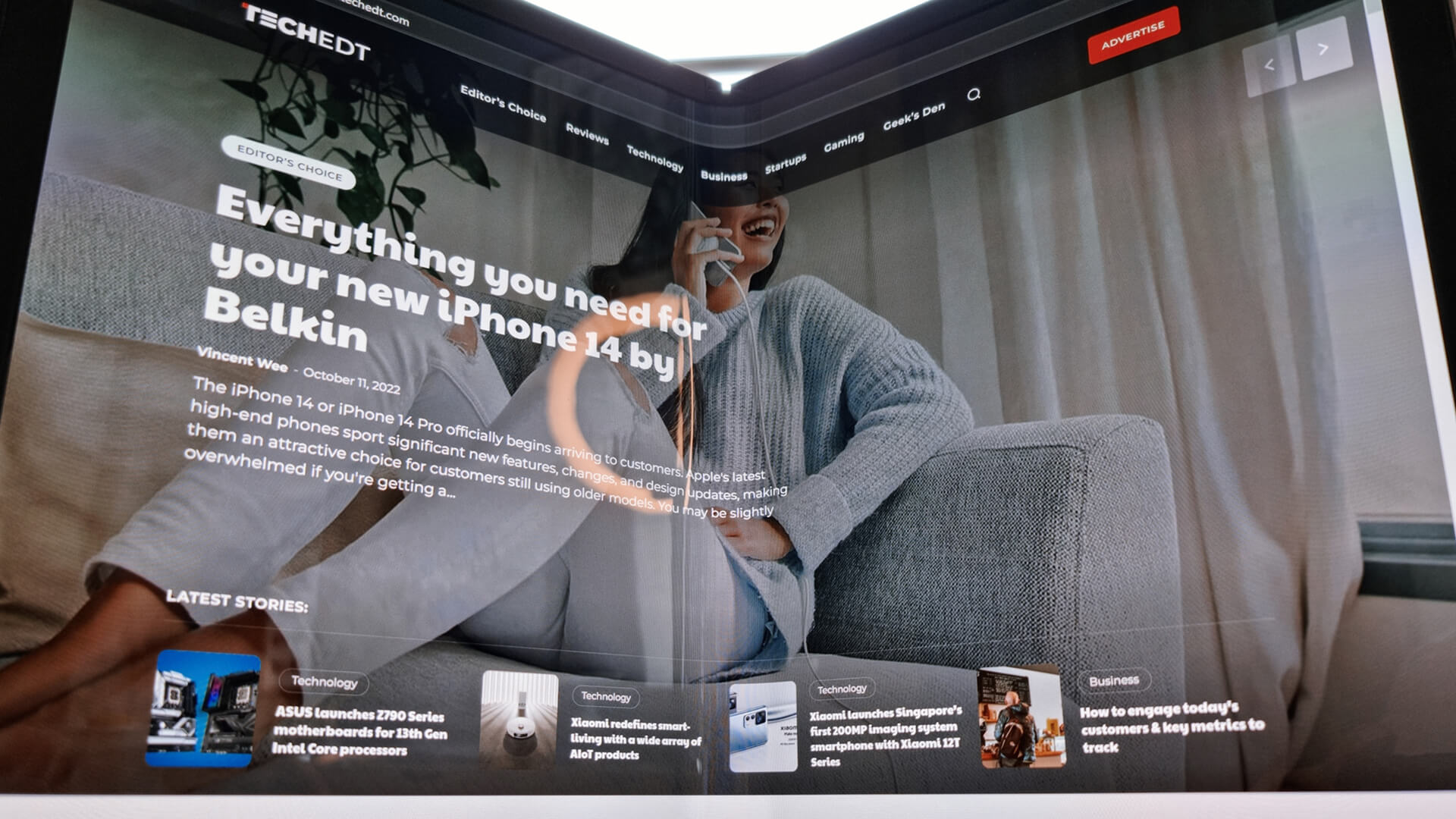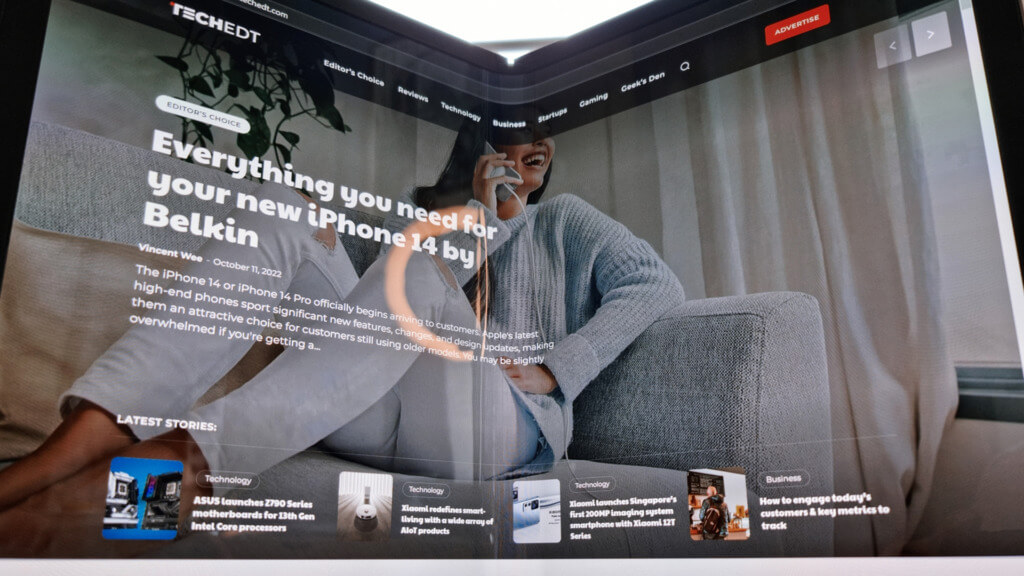 Because this display screen is designed to fold in half, there is a crease in the center. Nonetheless, while the crease is visible when the display screen is turned off, it is barely discernible while in use. That is essentially true of all folding units.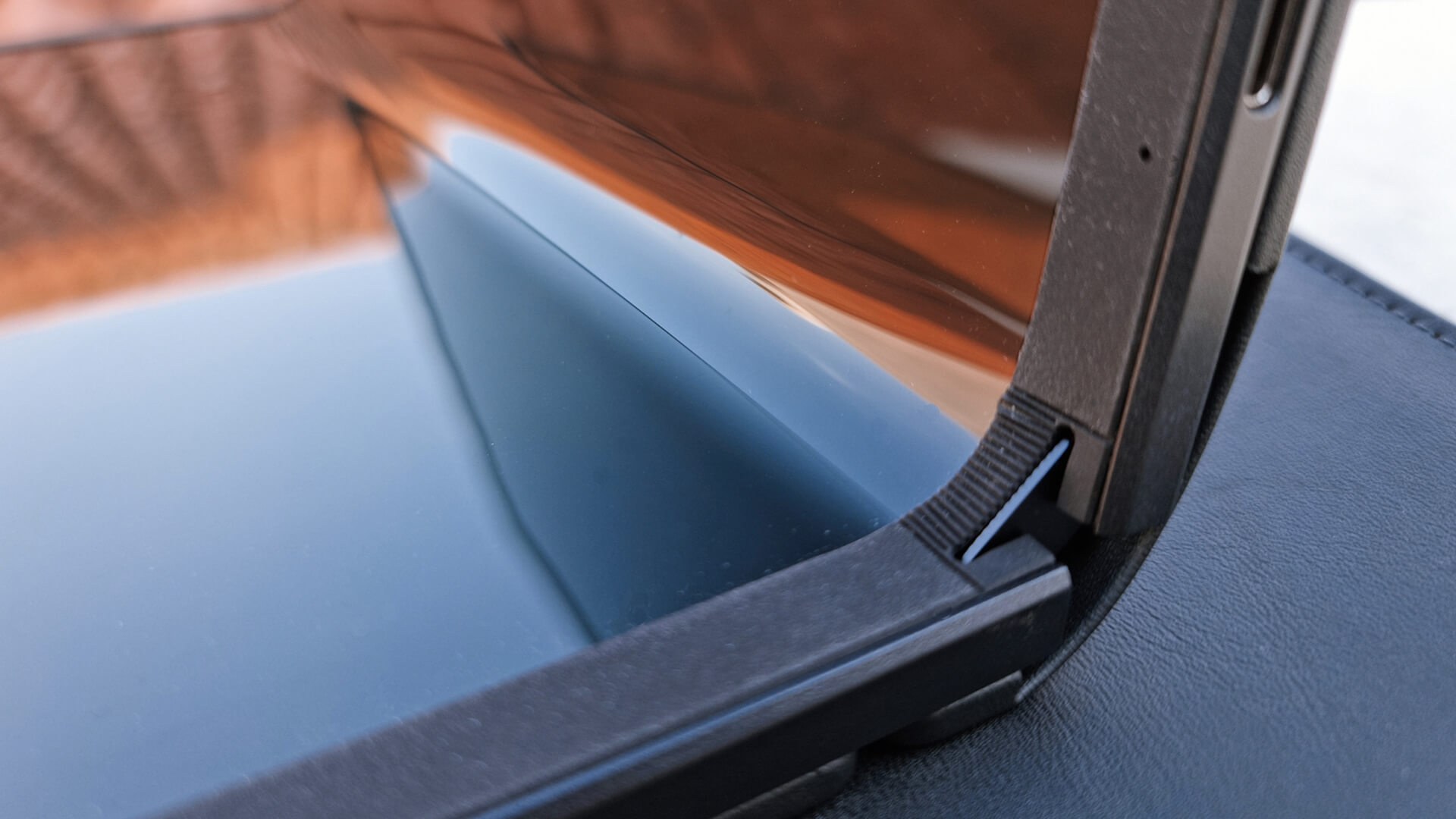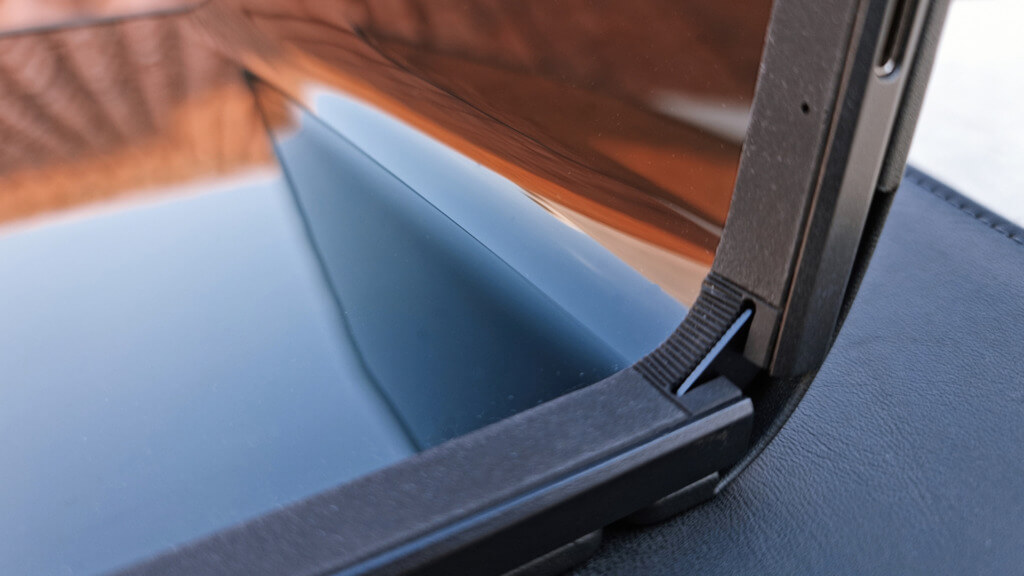 ASUS has increased the radius of the hinge so that the display screen does not rip up in the middle over time. When shutting this up for transport, the keyboard folio can be sandwiched between the two display screen components.
Because the laptop has a screen-to-body ratio of 87%, the bezels may appear slightly thicker when compared to recent flagship notebook screens. The increased bezel area, on the other hand, can be very useful when unfolding the notebook.
Last but not least, despite having a touchscreen display, the ZenBook 17 Fold is not compatible with any form of digital smart pen, which appears to be a limitation of the panel in this size, according to ASUS.
Solid audio with Harman Kardon-certified quad-speaker Dolby Atmos audio system
The ZenBook 17 Fold contains Harmon Kardon speakers on both sides of the chassis, although the audio experience will vary depending on the angle. The two speakers face left and right when completely unfolded and on its kickstand, providing good audio separation and balanced loudness. However, when in laptop mode, the two speakers are at the top and bottom, with the top firing upward and the bottom-firing toward you. This results in an unusual floating auditory experience. At higher volumes, the bottom speaker bounces off table surfaces fairly aggressively, creating an unnatural shrillness.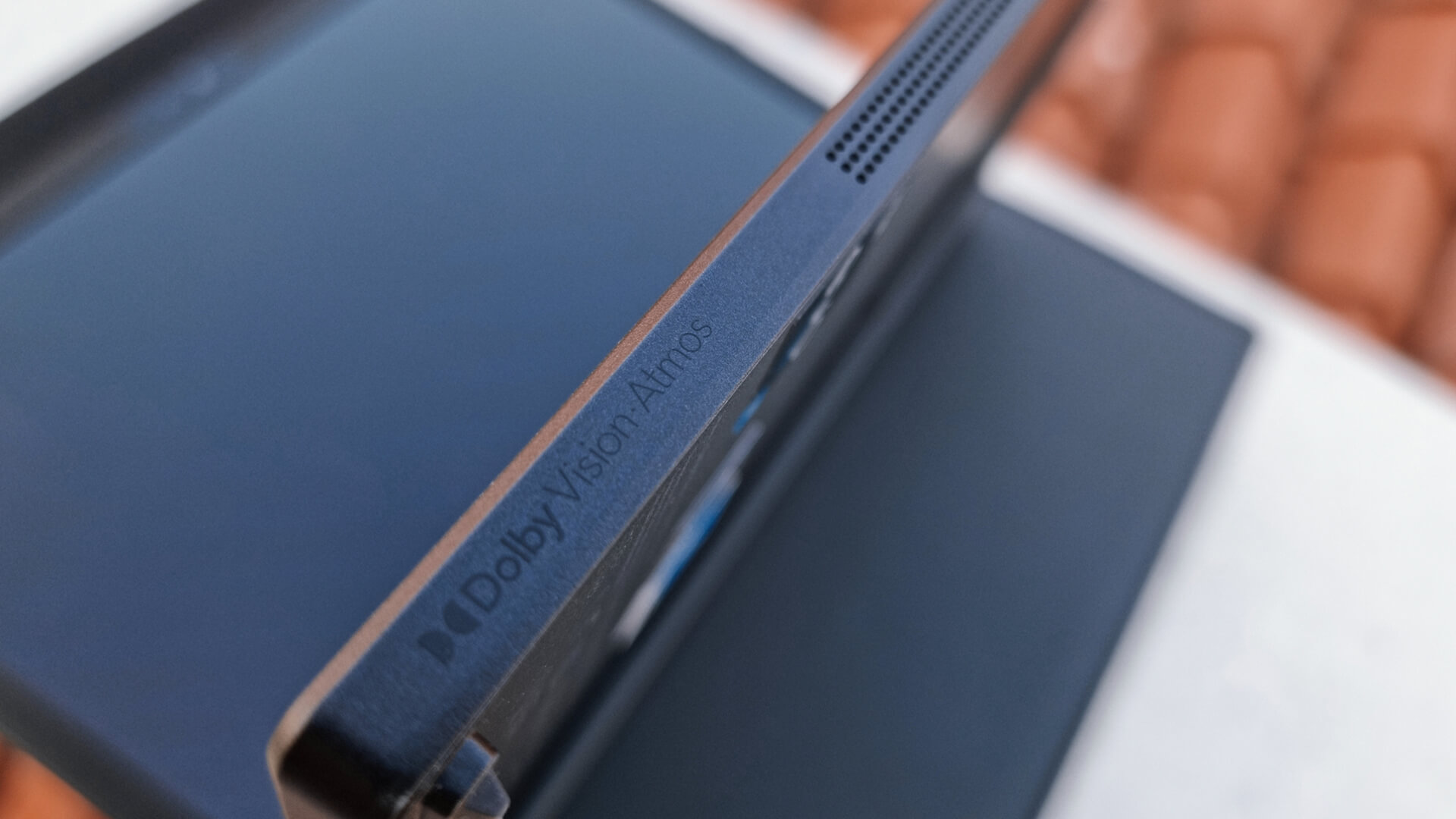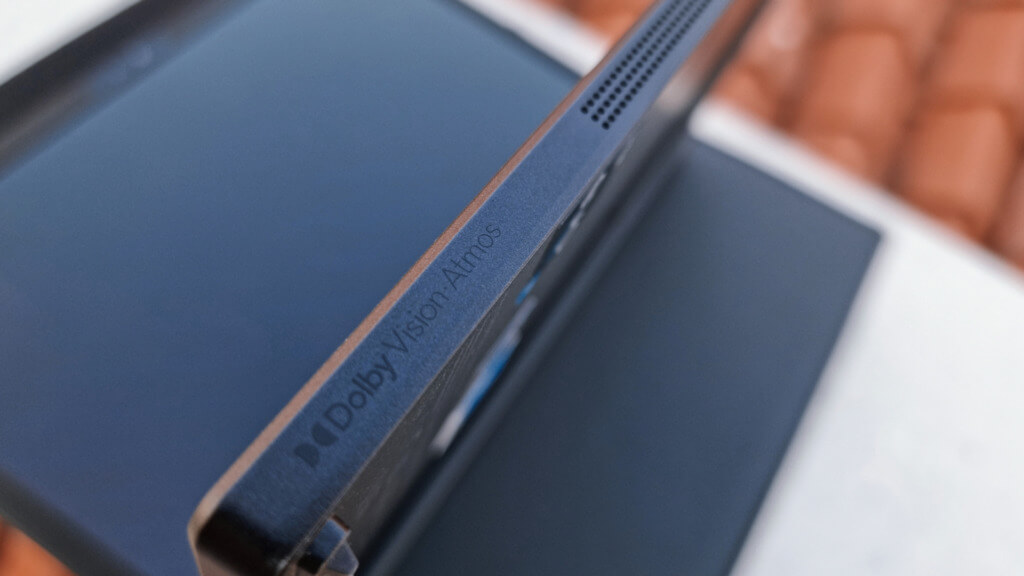 Meanwhile, the speakers are quite crisp and detailed. They may also produce a lot of loudness but don't anticipate much bass response. For casual viewing, the dialogue is clear and crisp, but if you want to listen to music, you should probably put on your headphones.
Decent performance for everyday work
The Zenbook 17 Fold performed nicely for typical work duties, web browsing, and light Photoshop use, thanks to its ample memory and fast storage. However, don't anticipate a high-performance computer from this; it's powered by the Intel i7 1250U, a low-wattage chip built for small and light notebooks.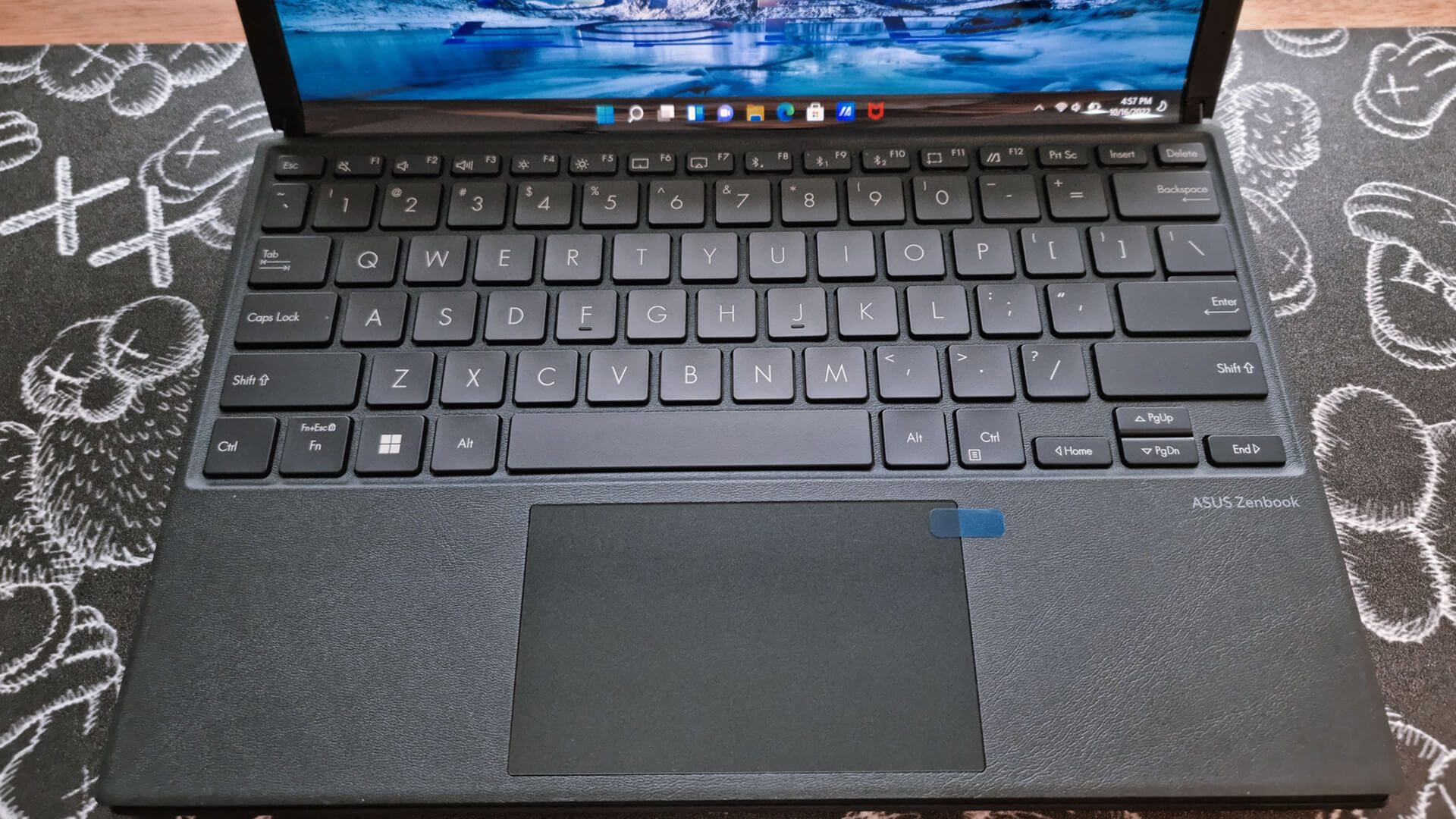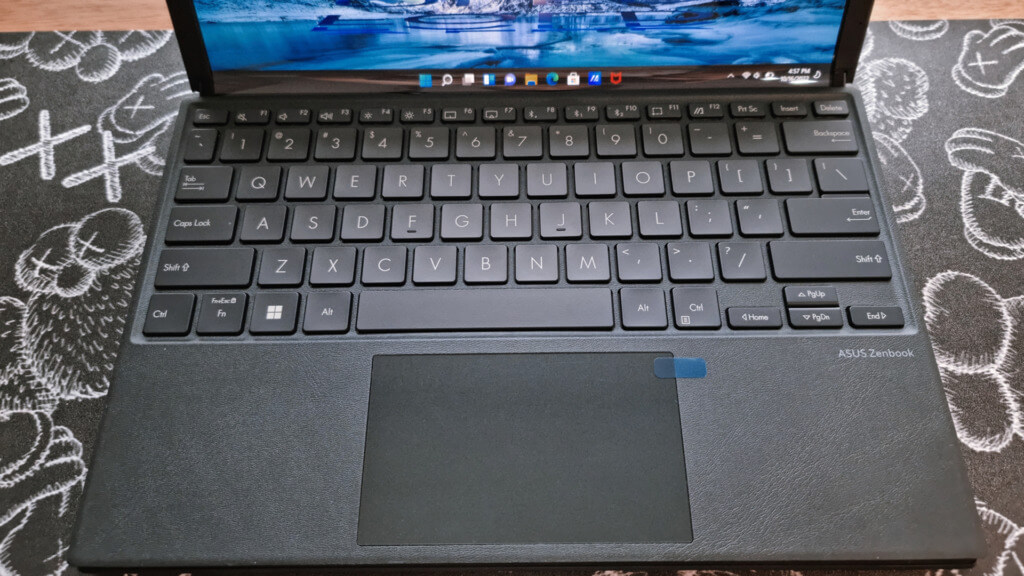 This processor will provide more than enough horsepower for many folks. However, this is not ideal for heavy content creators or gamers looking for a work-play laptop.
The verdict: ASUS Zenbook 17 Fold OLED
While the Zenbook 17 Fold OLED's form factor is intriguing and futuristic, there is still work to be done to make it a more aesthetic and functional solution. However, the concept has its advantages, and we are excited to see what the future holds for this area.
ASUS holds the title of the finest foldable laptop with the ASUS Zenbook 17 Fold, and this isn't simply because there isn't much competition right now. You get a more durable build, better multitasking, and a better display. Opening it like a book to reveal the stunning, huge interior screen is still magical, as is shutting it with a snap to put it into standby.
In terms of a workhorse notebook, where productivity and value are important, the ASUS ZenBook 17 Fold OLED will deliver the kind of performance you'd expect from a standard Ultrabook. This machine may be able to run some video games, although it is not intended for that purpose.
Furthermore, the Fold is a first-generation design that must pass the test of time before we can draw conclusions about its dependability and sturdiness. With a folding screen, that is the type of machine that requires a lot of care and is never a carefree ultraportable like typical laptops.