The new BenQ MOBIUZ EX2710Q monitor is an excellent gaming monitor that falls into the mid to high range and also is very affordable. Its 27-inch is a perfect size for almost any gamer, and the monitor's features are just outstanding. Let's dig deeper into all the details about BenQ MOBIUZ EX2710Q, and in the end, you will be convinced that this is the screen for you.
Design that stands out
BenQ EX2710Q is part of the MOBIUZ sub-brand, and it follows the overall brand design. The monitor looks very sleek and sophisticated. It is all overall black with a matte finish and some grey and red accents, making it stand out and give it a bit more futuristic vibes. The bottom part of the screen is actually where the two two-watt speakers and a five-watt woofer are located, and this is why it gives you such a soundbar look, but this somehow makes the monitor even more charming. You will also notice the BenQ logo and another small emblem for the HDRi. Under those, there are light sensors hidden that will control the Brightness Intelligence+ functionality.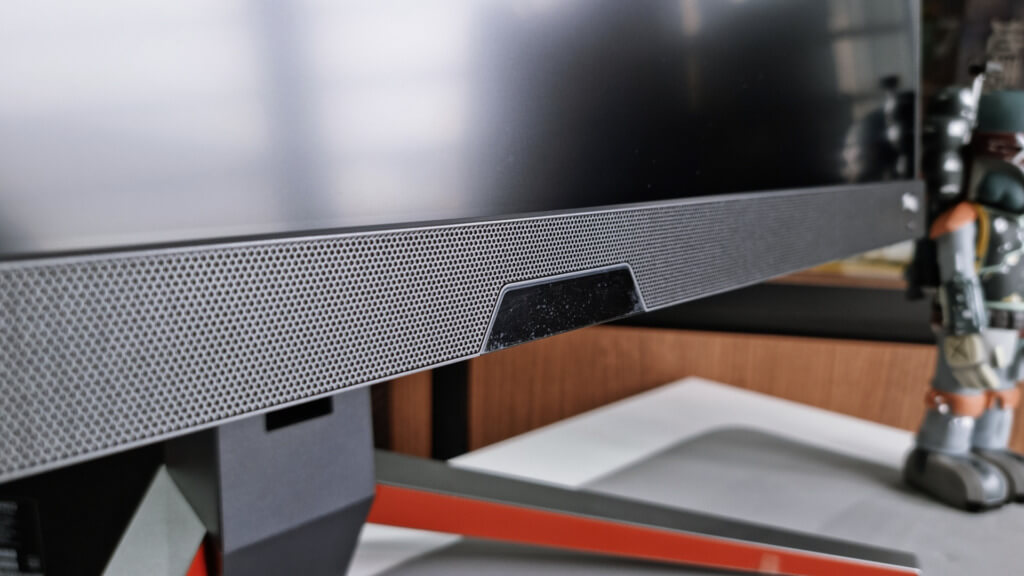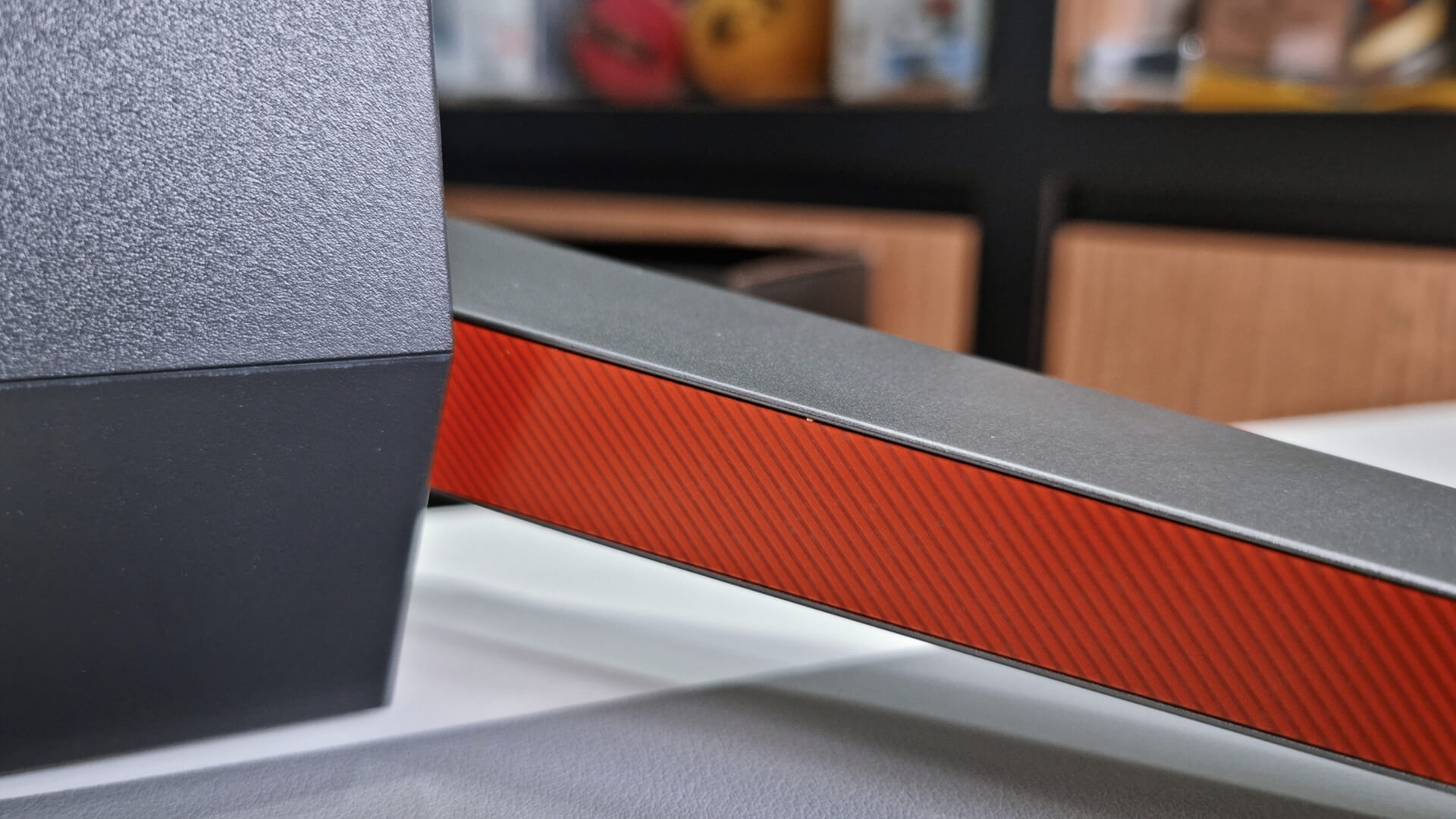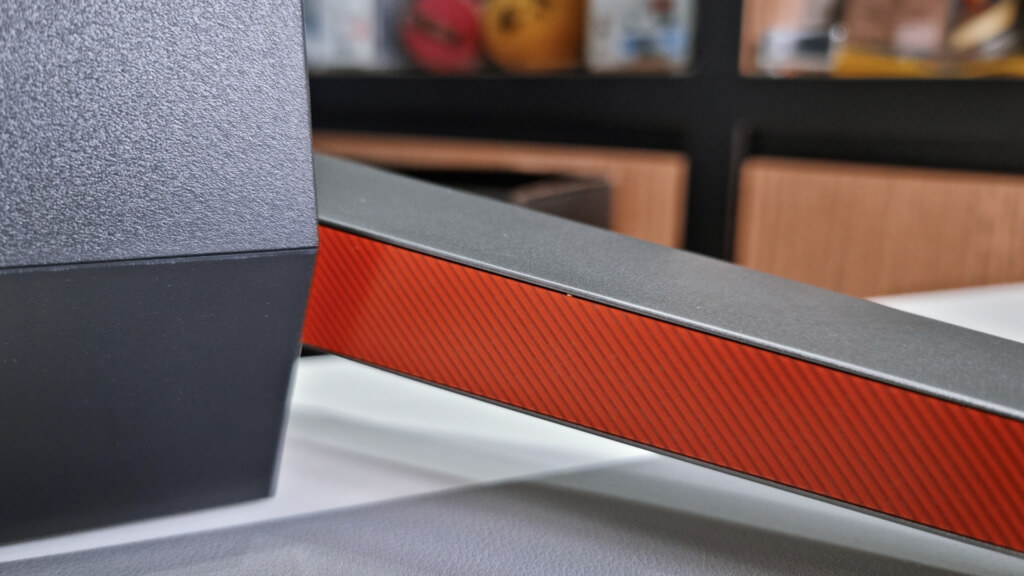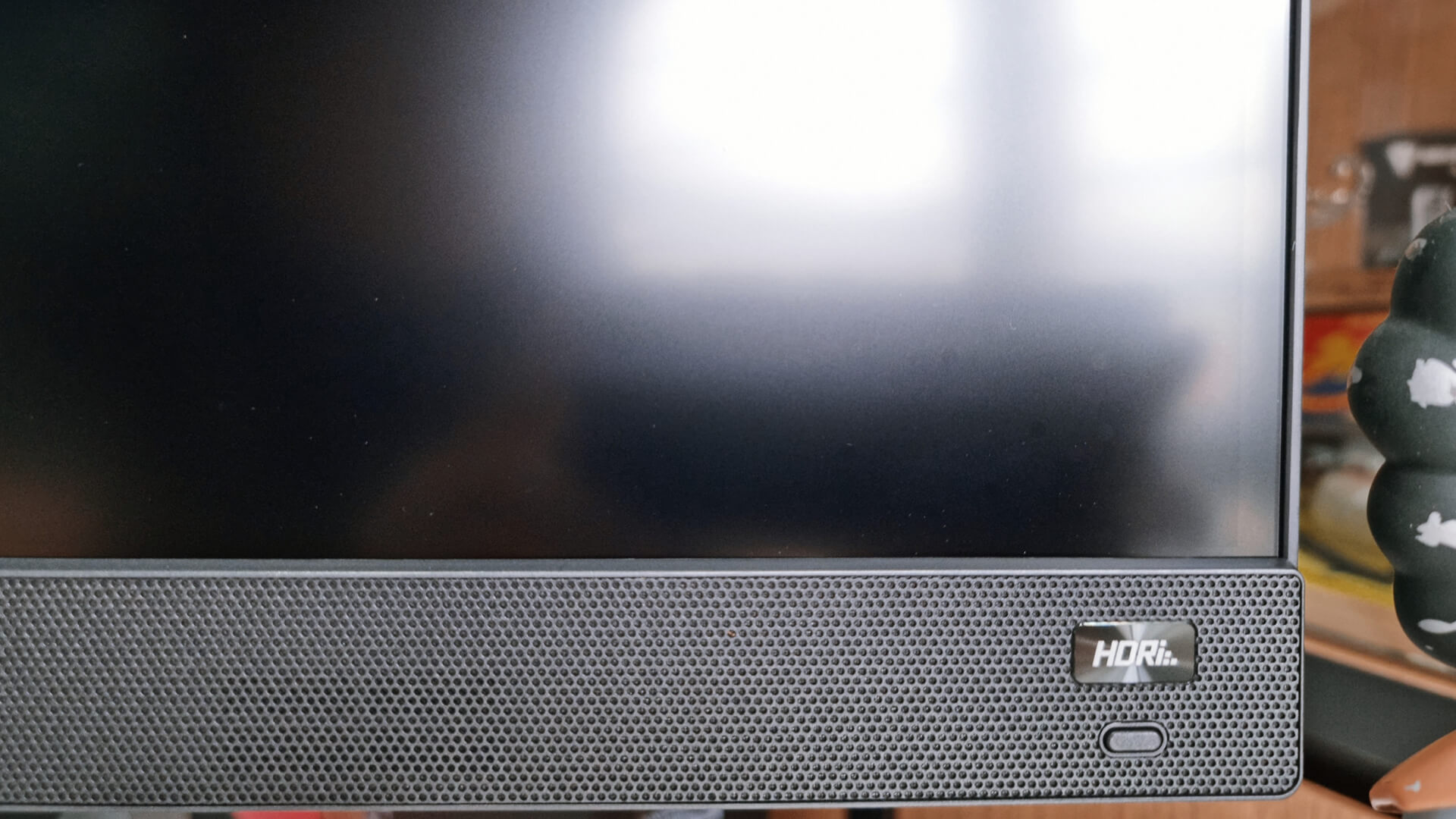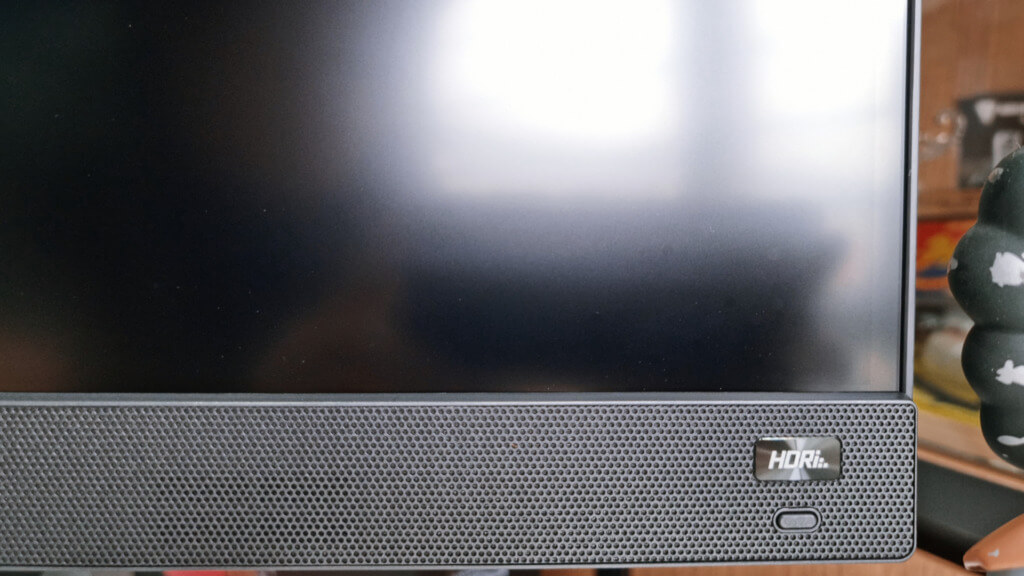 The stand is gorgeous but also offers you quite the flexibility — you can adjust the height, swivel, and tilt the monitor easily. You should keep in mind that it can be turned into a portrait orientation even if that is very flexible, so don't try to pivot it too hard. The monitor itself, as we mentioned, is 27-inch, and the display is as well with a matte finish to avoid any glares that might happen during the brighter part of the day.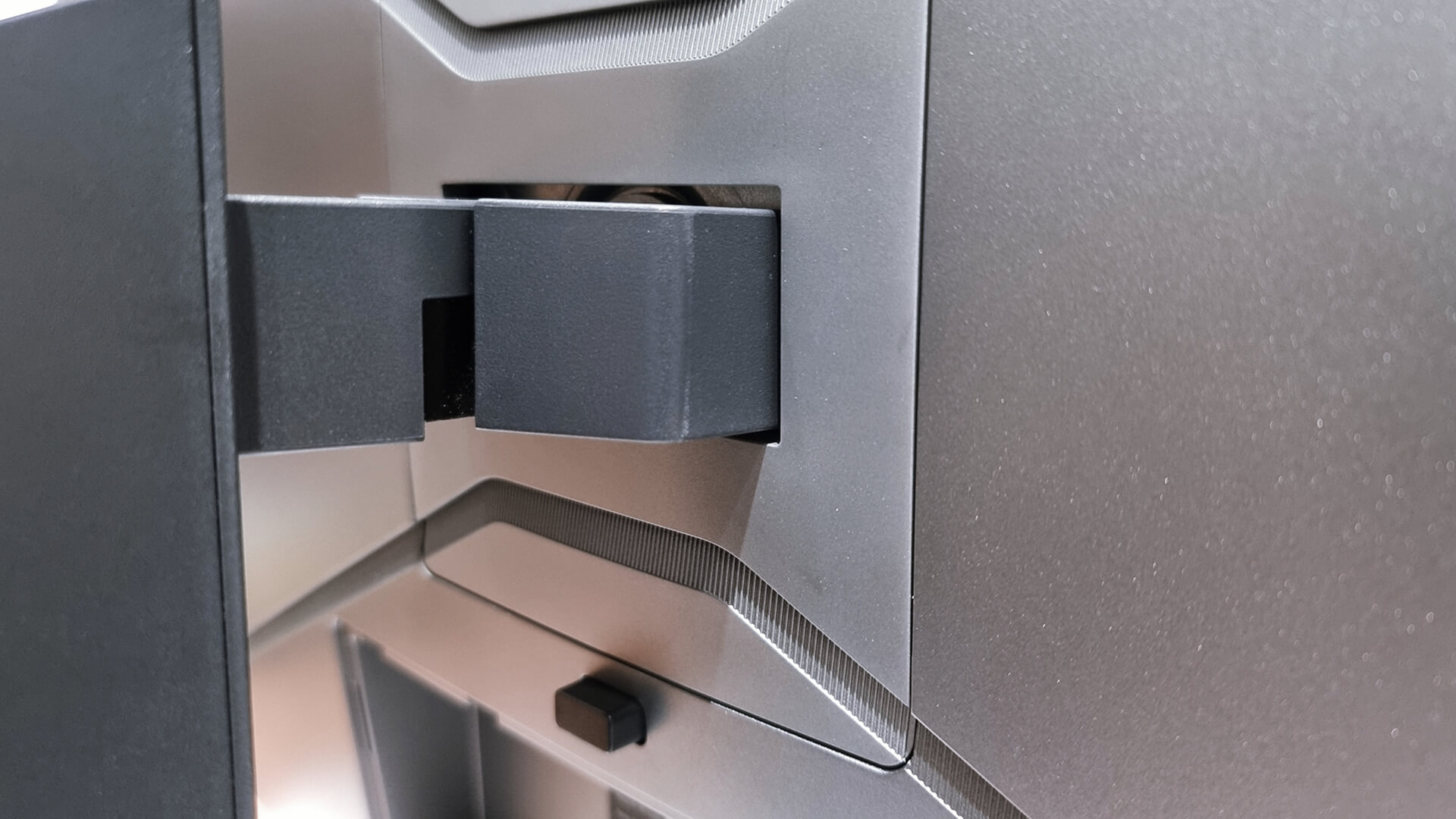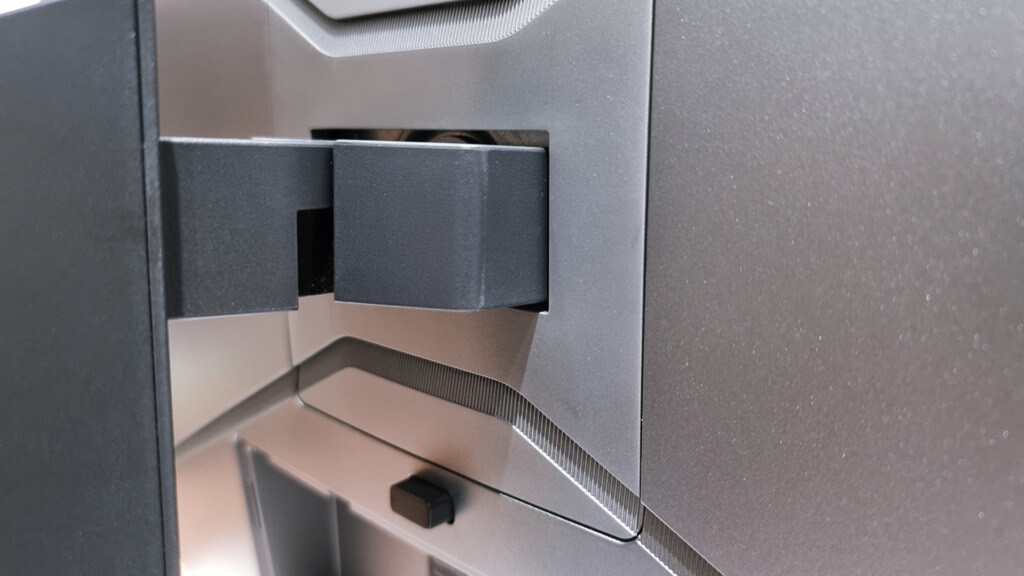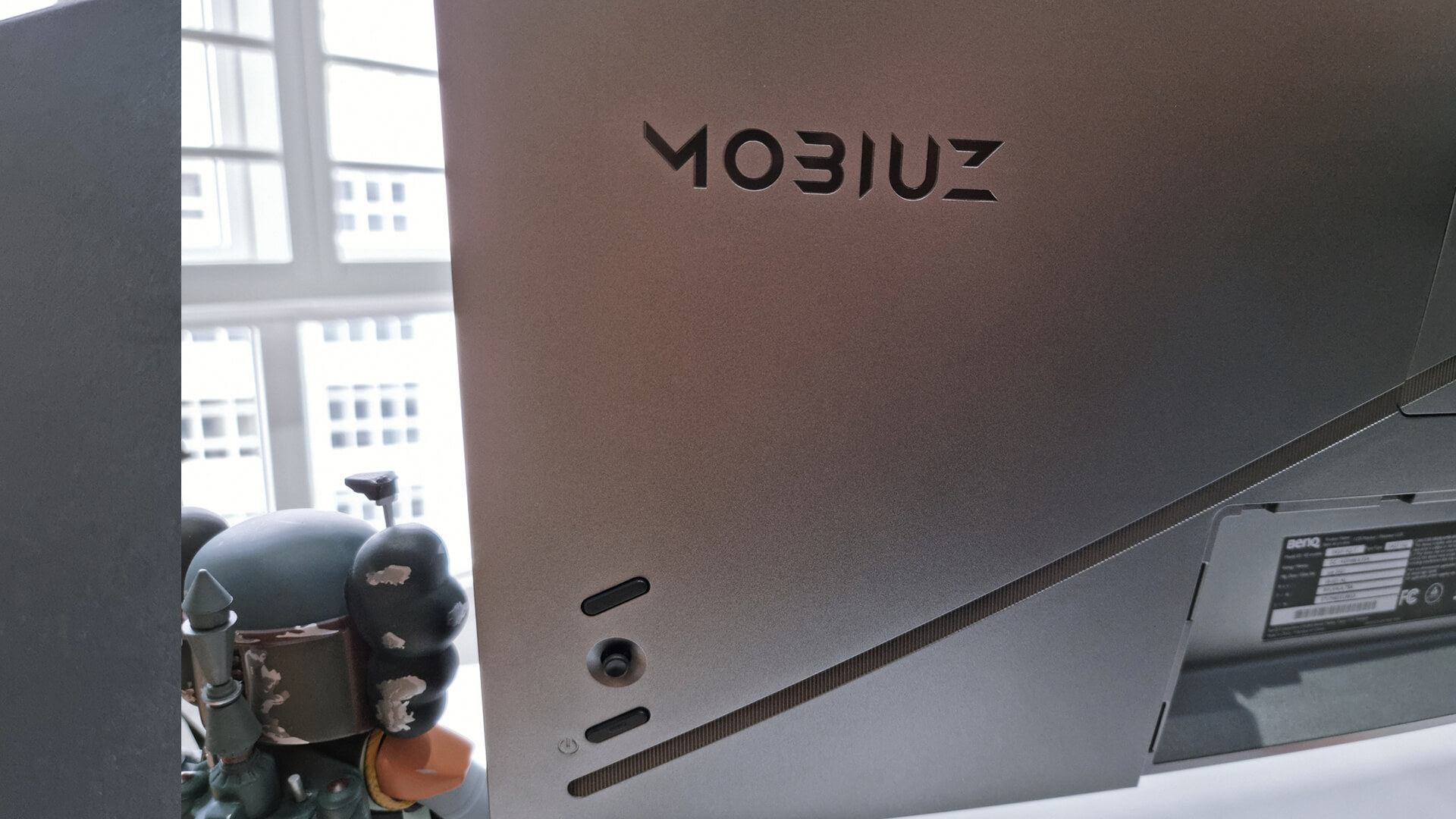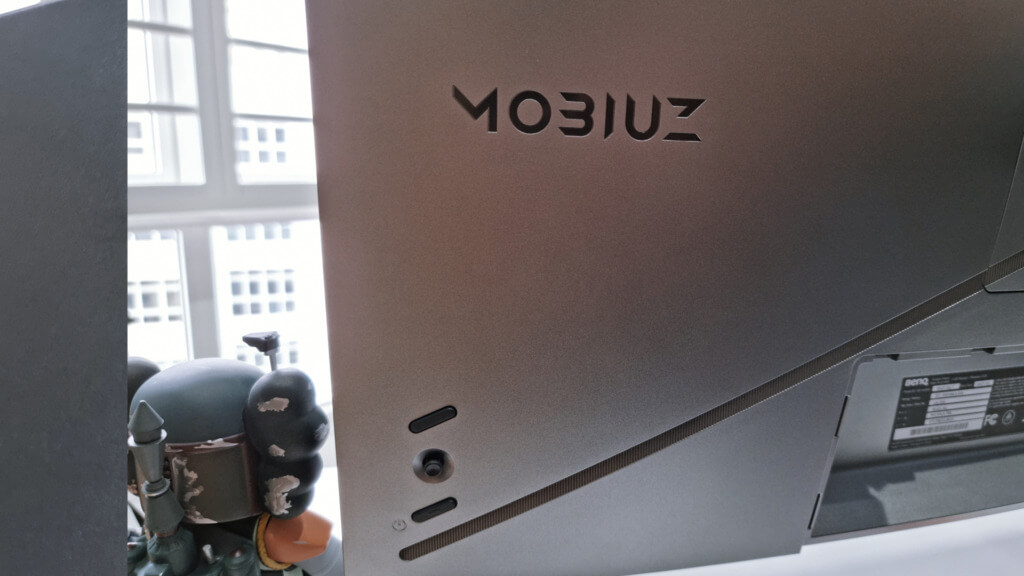 BenQ EX2710Q is built with excellent materials, and this is why you can rest assured it will serve you quite long. When you touch it, you will definitely feel that this is an expensive plastic and something very solid. The back of the display is lighter grey than the front and seems like it's split into 4 big triangles. This is something that contributes to the futuristic look of the display. You will find an OSD joystick on the back that will allow you to play around with the settings. Below it, you will find the power button, and above it, the one that controls the HDRi functionality. There is a small panel at the bottom that is partly hidden by the stand, and there you will be able to find all the connectivity ports, which are:
1 x DisplayPort 1.4;
2 x HDMI 2.0 ports;
2 x USB 3.0 ports;
1 x USB Type B port;
1 x power connection;
1 x 3.5mm analog jack.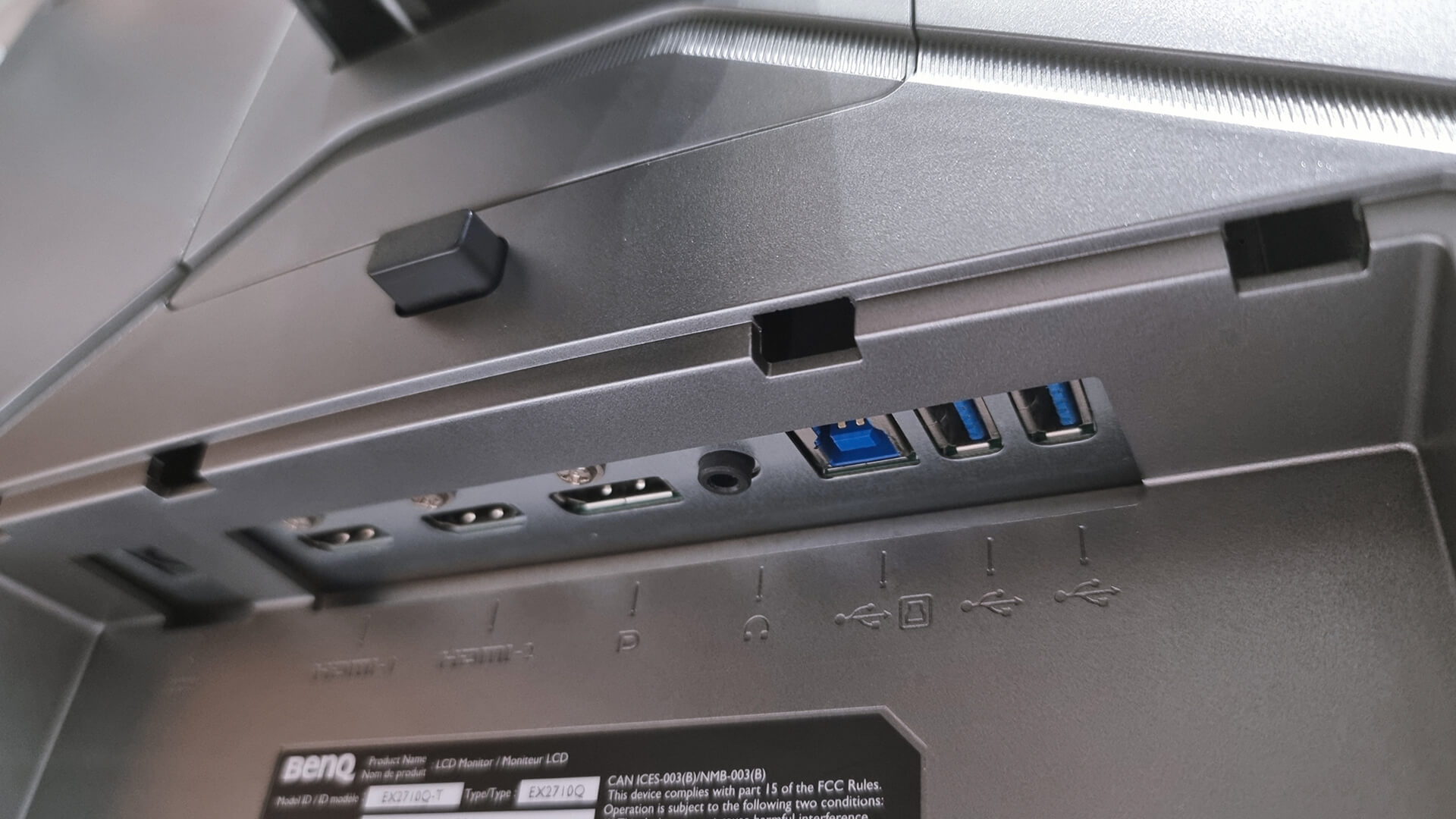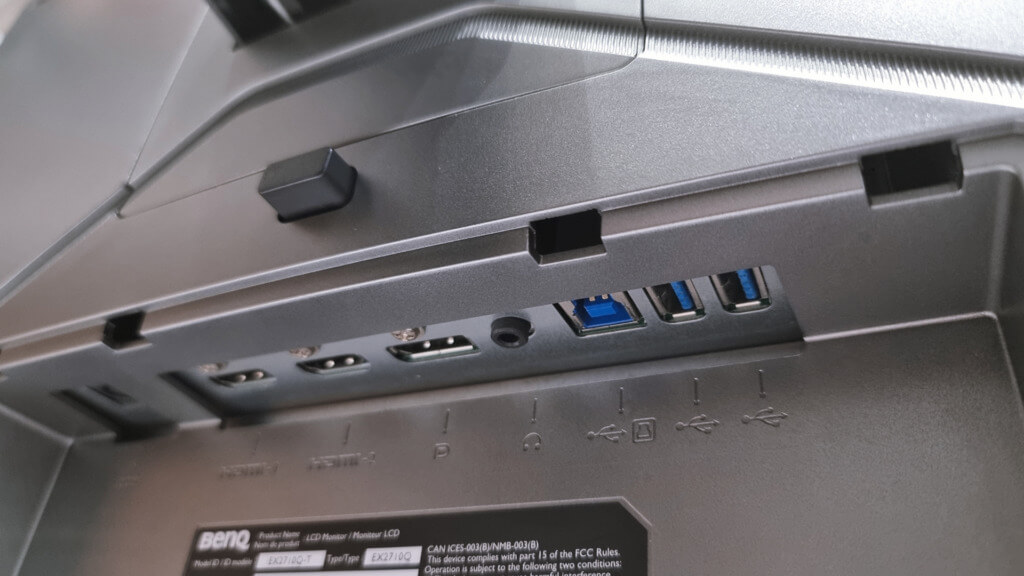 Performance that will amaze you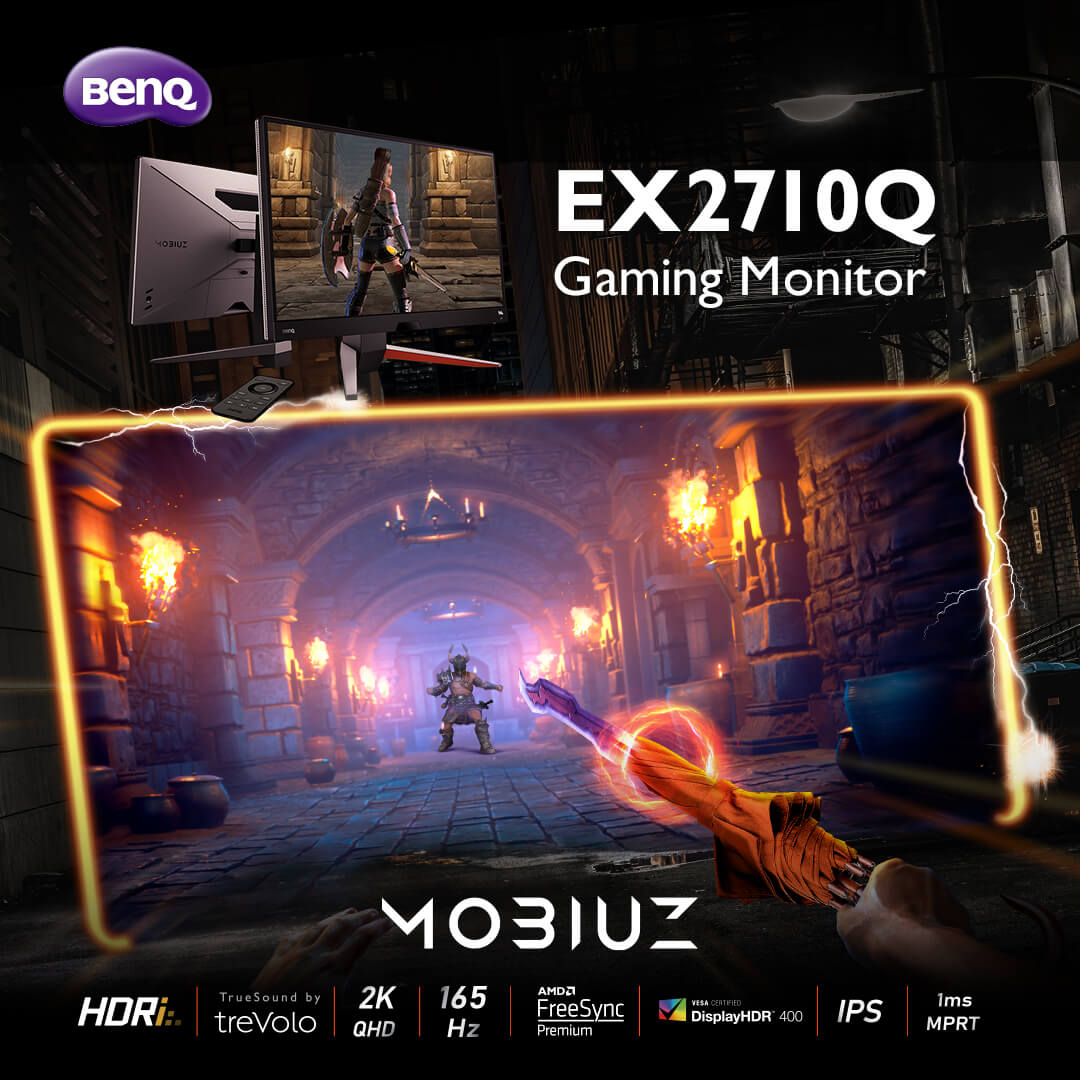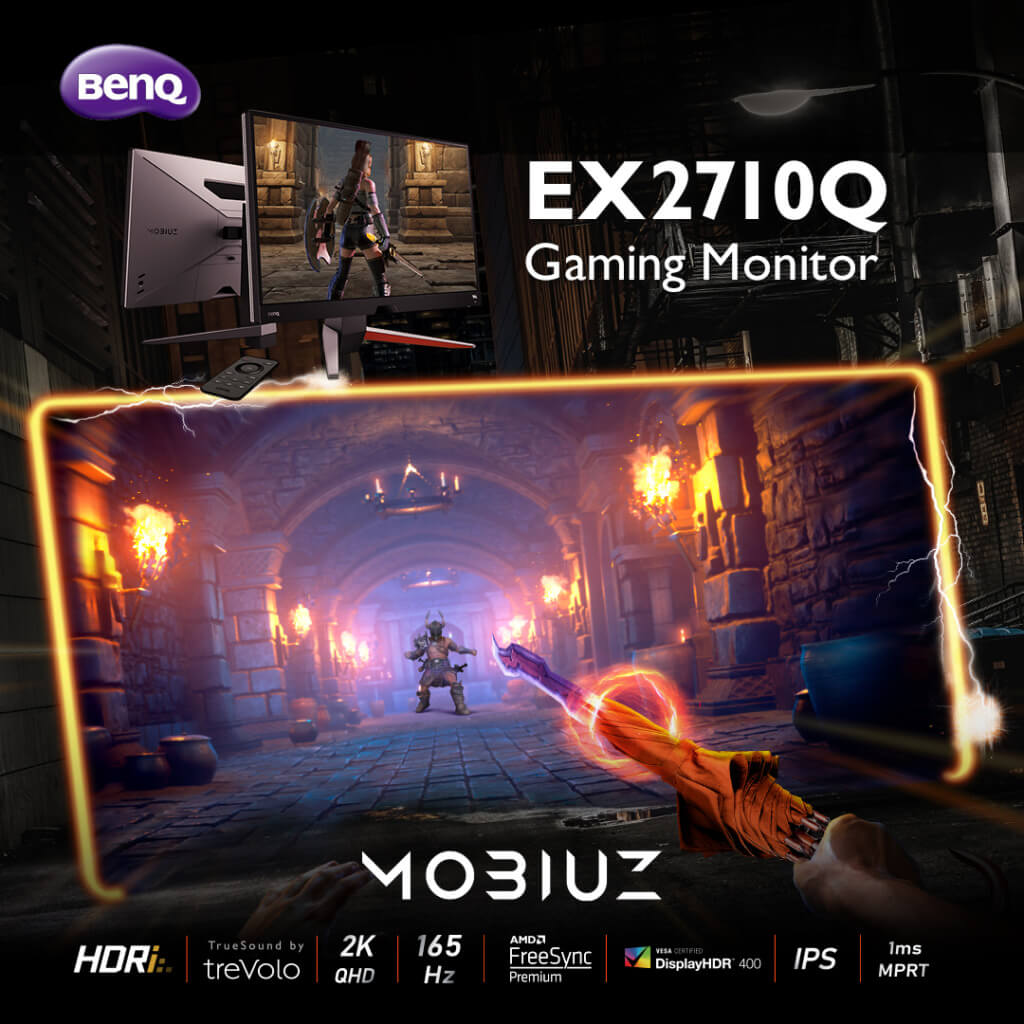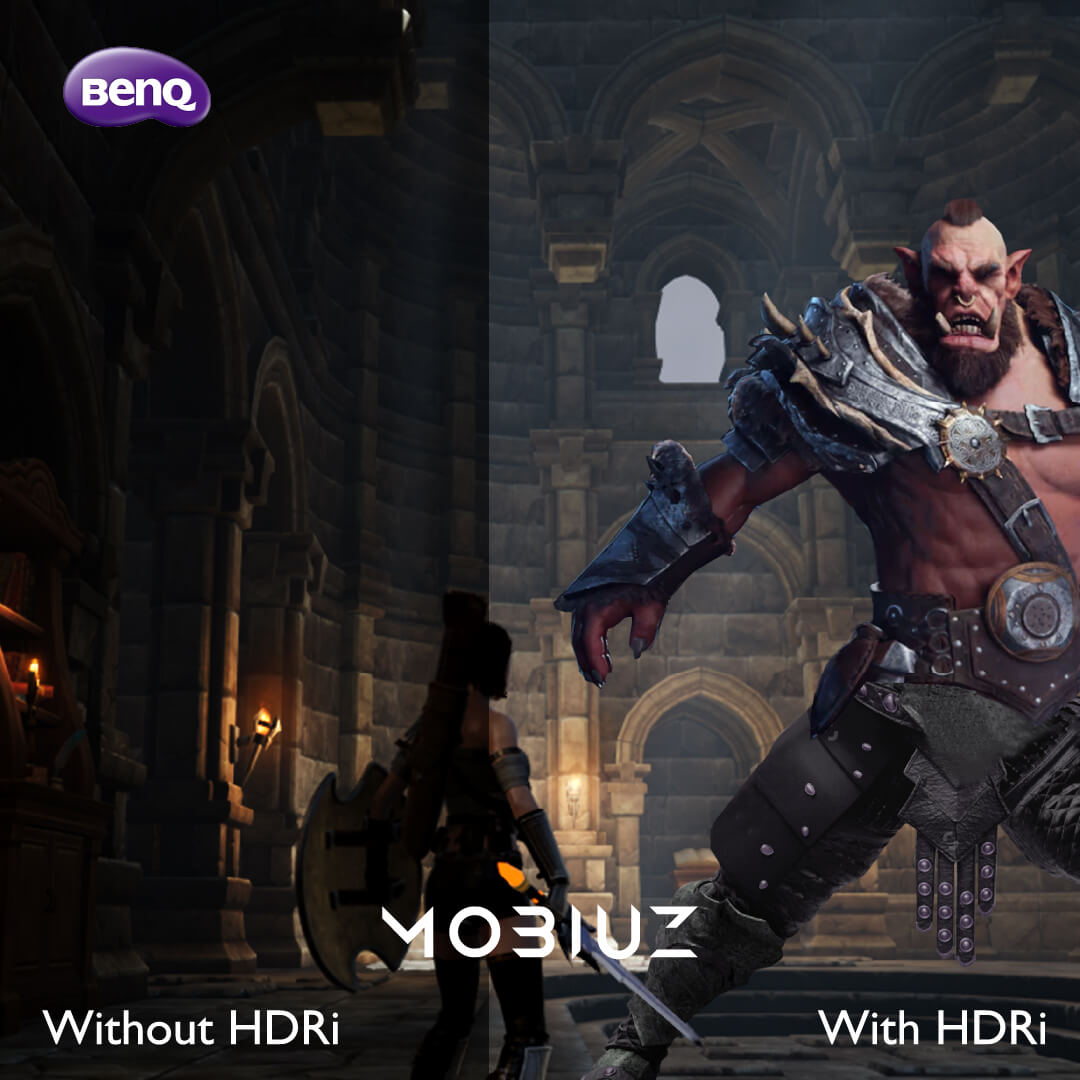 BenQ MOBIUZ  EX2710Q can easily be placed at the higher end of the mid-range monitors, and the excellent performance is one of the reasons. The 27-inch IPS panel offers a resolution of 2560 x 1440, a refresh rate of 165Hz, and a boosted response time of 2 ms GtG (1 ms MRPT). The contrast is 1000:1, and the backlight has 250nits (up to 400nits on HDR), perfect for gamers because there are no backlight leaks or clouding issues. The supported standards are HDR10 and VESA DisplayHDR 400, and the famous BenQ's HDRi. Thanks to those characteristics, the games look very sharp, and you are not sacrificing any visibility, even of small objects in the gameplay.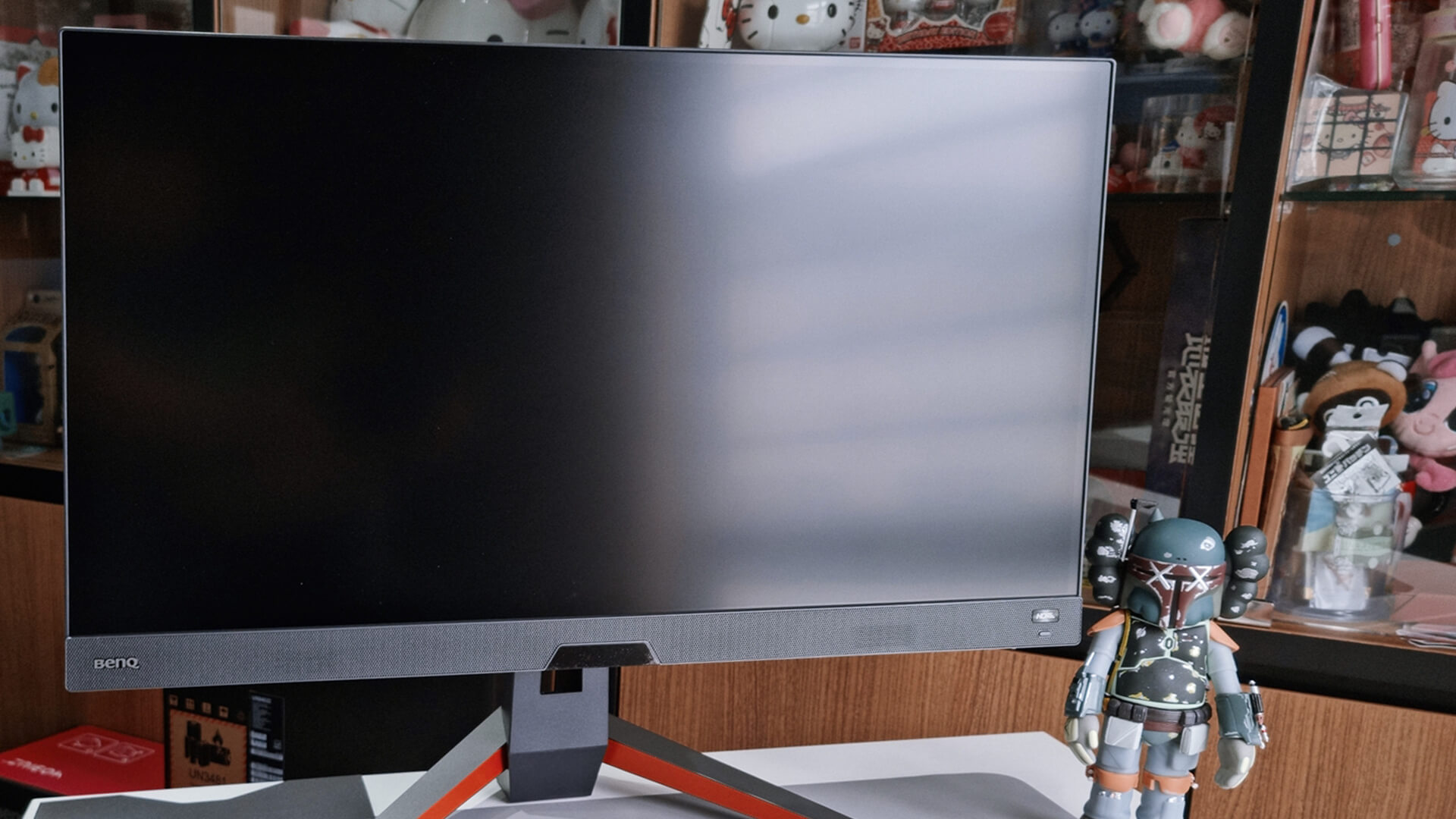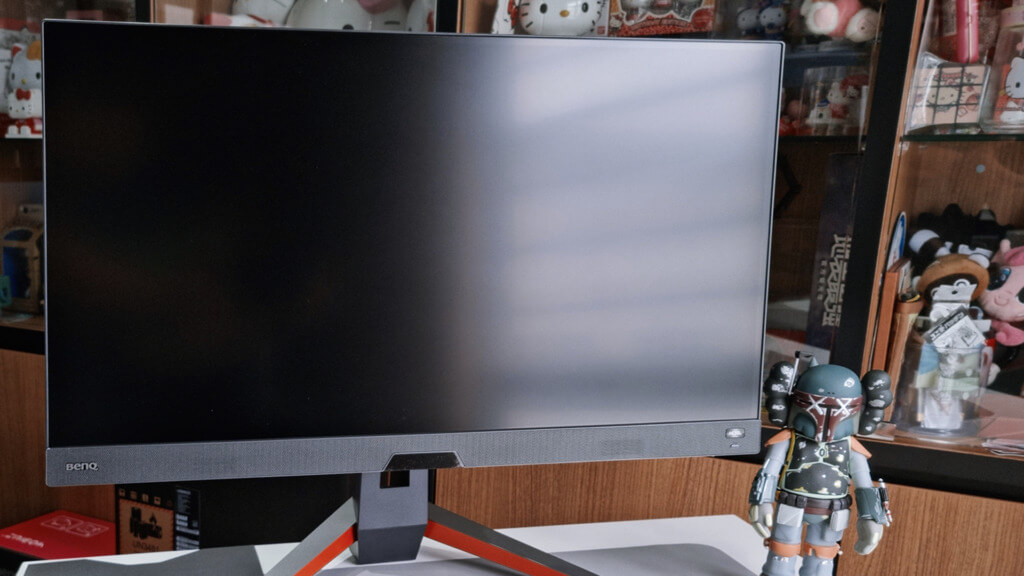 The monitor is perfect for AAA games such as RPG, ARPG, MMORPG with a very colorful interface or for watching movies on this display. With the refresh rate of 165Hz, there will be no blurriness or ghosting that you will experience. 
BenQ MOBIUZ  EX2710Q  works perfectly with FreeSync. Blur Reduction is also available, and this will guarantee you that the gaming experience will be sleek, and you won't have any annoyance with unclear pictures. 
Immersive audio experience with treVolo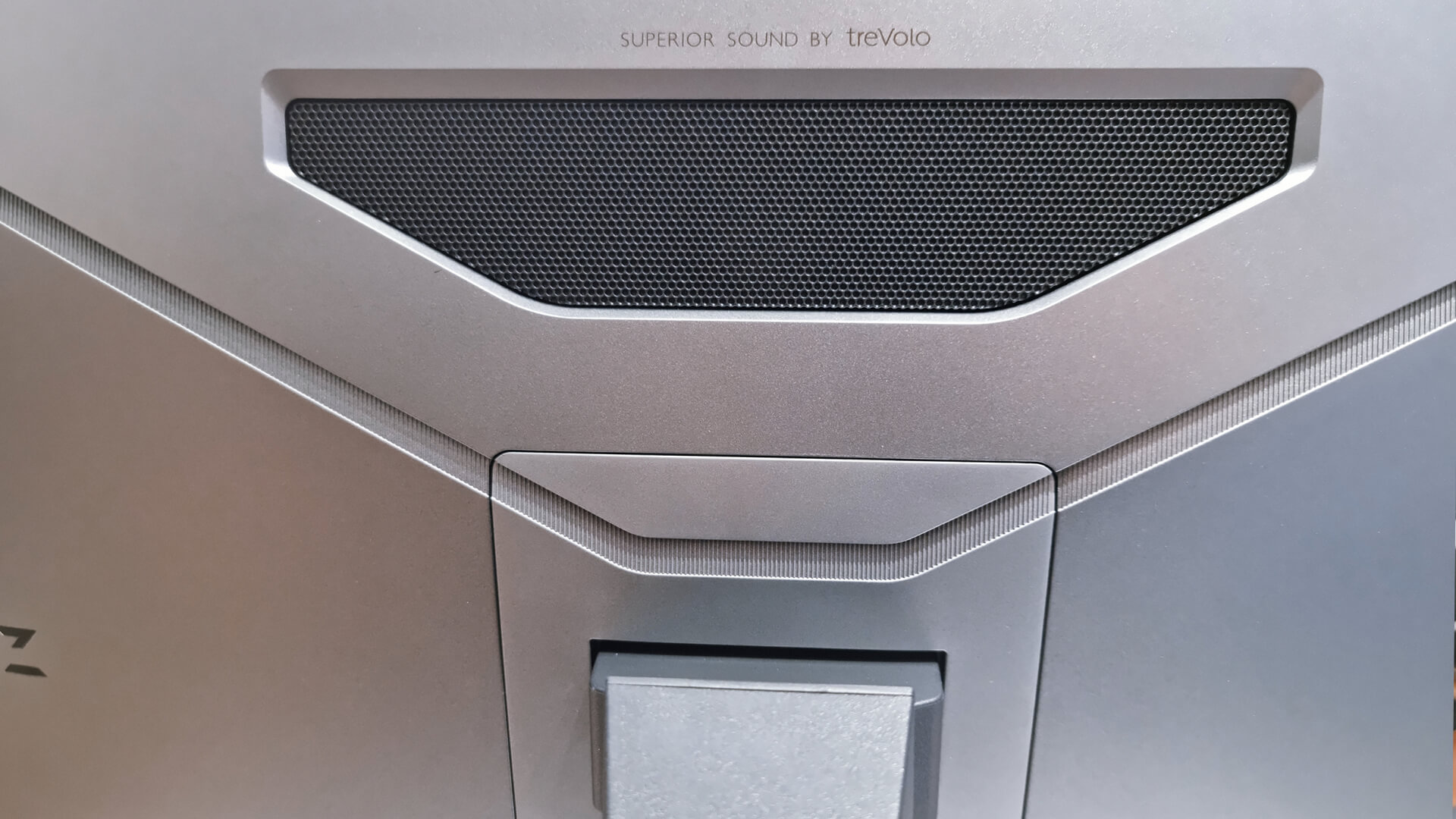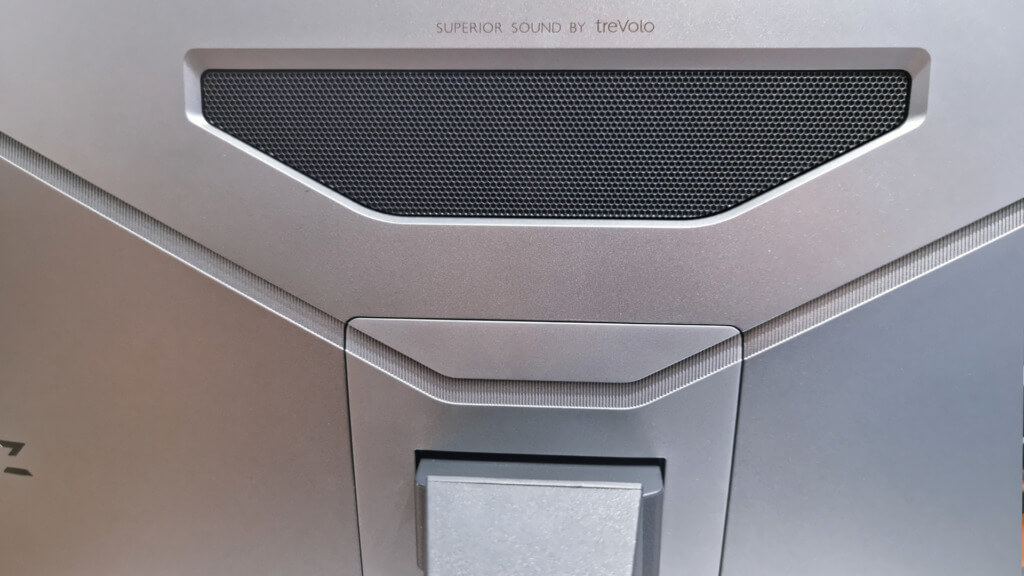 This monitor is quite unique due to the treVolo-tuned built-in speakers. This makes BenQ MOBIUZ  EX2710Q play audio better than other monitors that have dual 2-watt drivers. On top of that, the 5-watt woofer will make the sound great. So, if you don't want to be with your headphones all the time and you don't have an external speaker, this will guarantee you great audio. BenQ treVolo experts approach sound design from the perspective of an audiophile. This gaming monitor offers full acoustic enjoyment with five sound settings that enable precise treble, rich mid-range, and resounding bass – all without the clutter of external speakers.
Eye-Care technology for extended play
According to TÜV Rheinland, the EX2710Q has been certified as flicker-free and low blue light, making it easier on the eyes for everyone to use. To ensure a better viewing experience, Brightness Intelligence Plus adjusts display brightness and color temperature. It's no longer necessary to suffer from headaches, eye strain, or exhaustion. Your search for a display that adapts to your environment is finally over.
The verdict: BenQ MOBIUZ  EX2710Q
BenQ MOBIUZ  EX2710Q is a great gaming monitor that you can also use as a home office screen. The performance is excellent, and it won't disappoint you no matter what games you like to play. The modern design will fit perfectly in any gaming configuration. This is a monitor worth the money you will pay for it for sure.