Every gamer knows how important it is to have a mouse that they can rely on and ensure it is the best one to play with. Everyone loves different things in a mouse, and there is not one that can fit everyone, but Logitech G Pro X Superlight Wireless comes close. It is lighter and faster, and this is something that a gamer will appreciate.
When you have just one look at Logitech G Pro X Superlight Wireless, you might not think it is that powerful. But it is a device that will surprise you with so many useful functionalities. It is perfect for gamers who still want a stylish light mouse to support them on their quest to victory.
Minimalistic but still very stylish design
The Logitech G Pro X Superlight Wireless looks very similar to the G Pro Wireless. The shell is pronounced near the palm, which will help you with a better grip and your hand not to get too tired. The design might be considered slightly restrained compared to some other popular gaming mice, but it is very stylish.
Logitech had to do some modifications to make sure that they met the requirements for a mouse to be classified as a lightweight and be able to compete with the others in this category. This is why they made sure that G Pro X Superlight Wireless is as light as possible. It is less than 63g which is remarkable for a gaming mouse.
You have two affixed buttons on the left-hand side of the mouse instead. This makes the mouse a bit less customizable, but Logitech thinks this is the position many people will choose for those buttons anyway. But the downside is that this makes the mouse suitable only for right-handed consumers.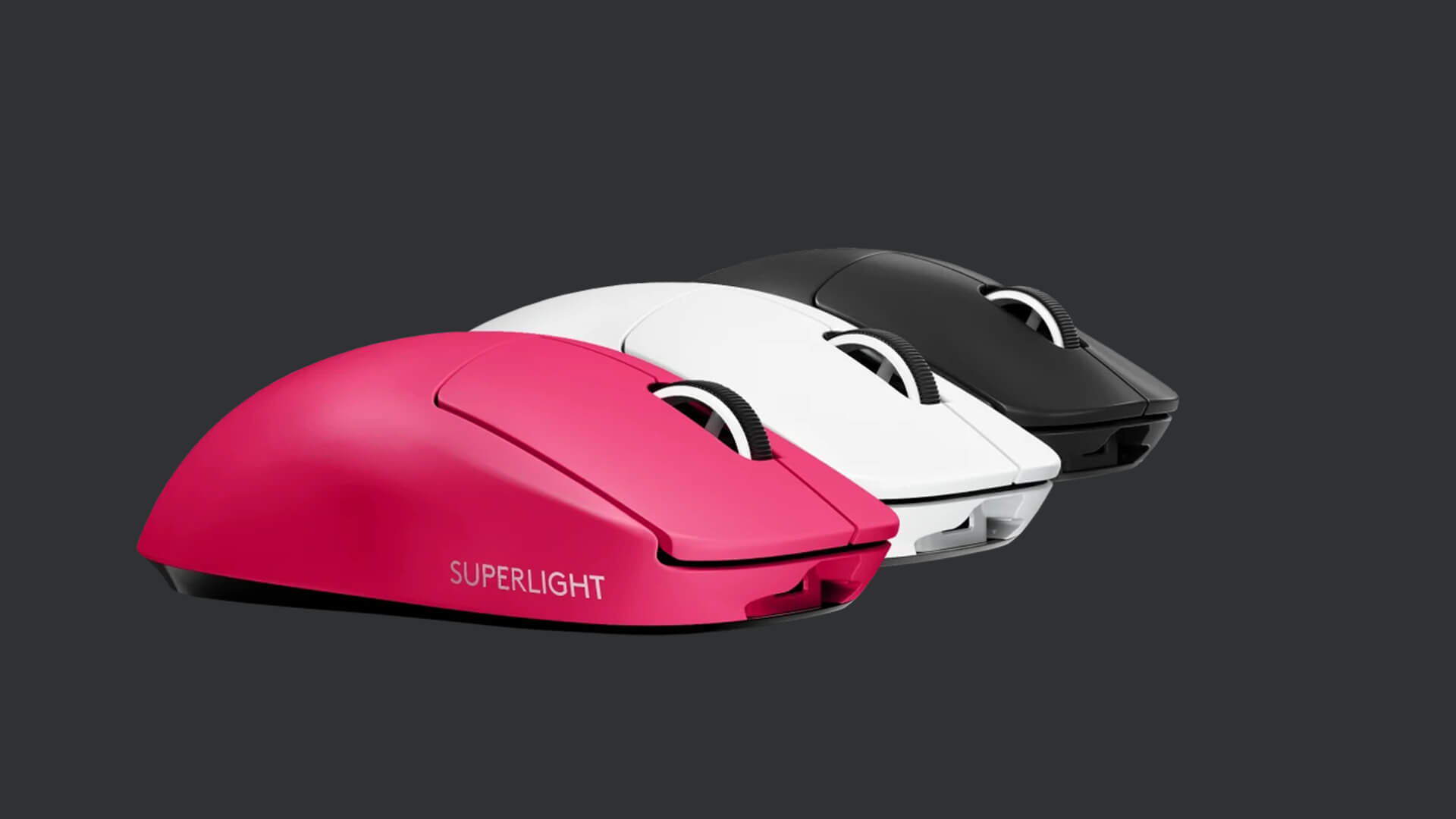 Logitech G Pro X Superlight Wireless has a single LED dot with RGB light that changes the color depending on the CPI level set by you in the Logitech G Software. This is intended because the brand wanted to keep a very clean and minimalistic design. It is available in black, white, and pink colors, depending on your preferences.
Of course, there is a storage room for the tiny wireless receiver on the bottom of the mouse. You can also swap out the cover for the included PTFE when you travel. G Pro X Superlight Wireless has five buttons — clickable scroll, left and right button, and two additional ones near the thumb area.
Performance that will surprise you
Even the gentlest touch will be enough for this mouse to follow your commands. It, of course, comes with a micro USB cable and a receiver dongle. It might be better if it was a USB-C cable, but maybe the next generation will introduce that. The mouse can be charged as well with Logitech's Powerplay mat.
Logitech G Pro X Superlight Wireless comes with a Hero sensory that can track up to 25,600 DPI. Also, you will get PTFE feet to be sure that your mouse just glides on your mousepad. The mouse is so light that you won't even feel it moving sometimes.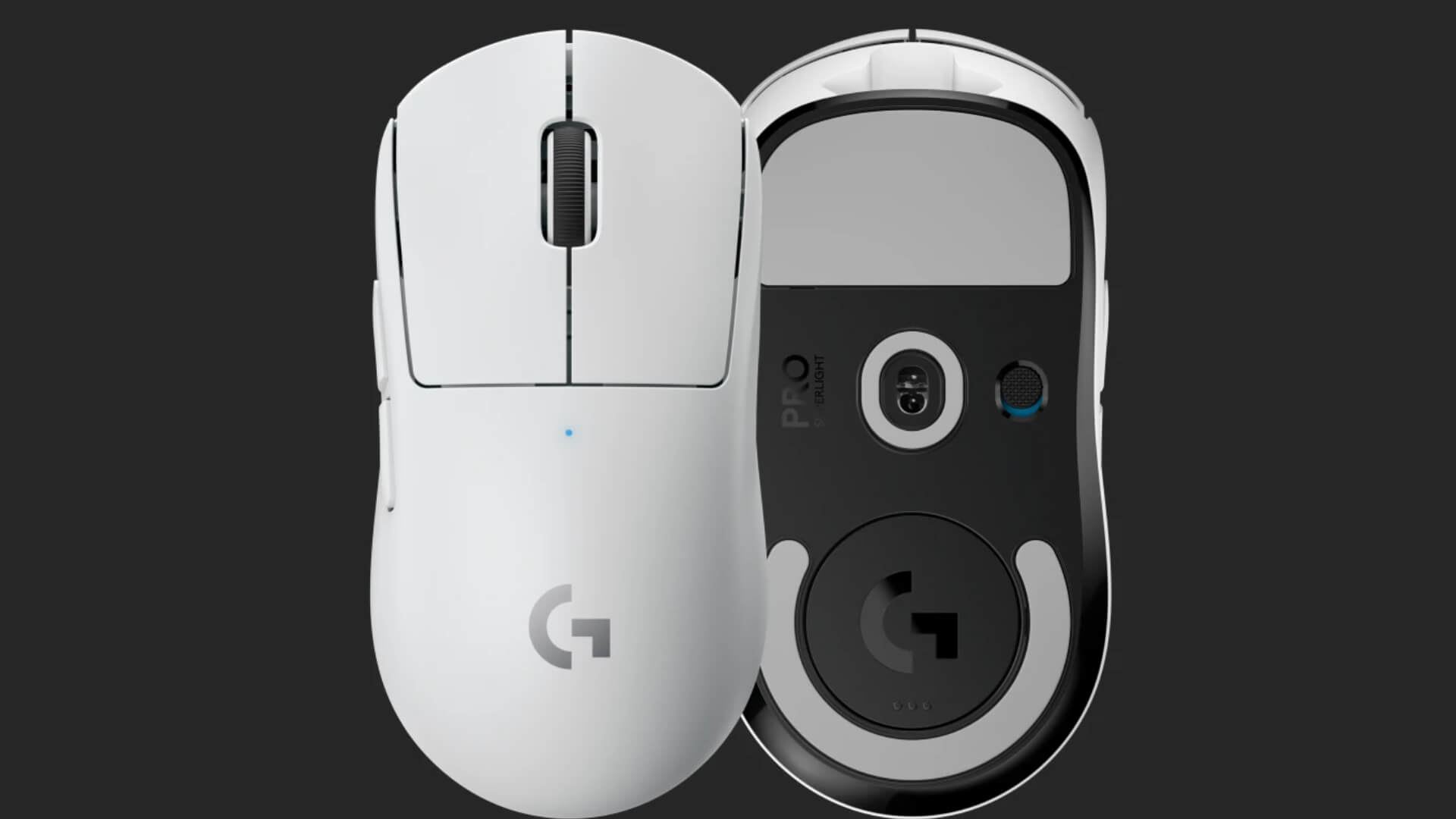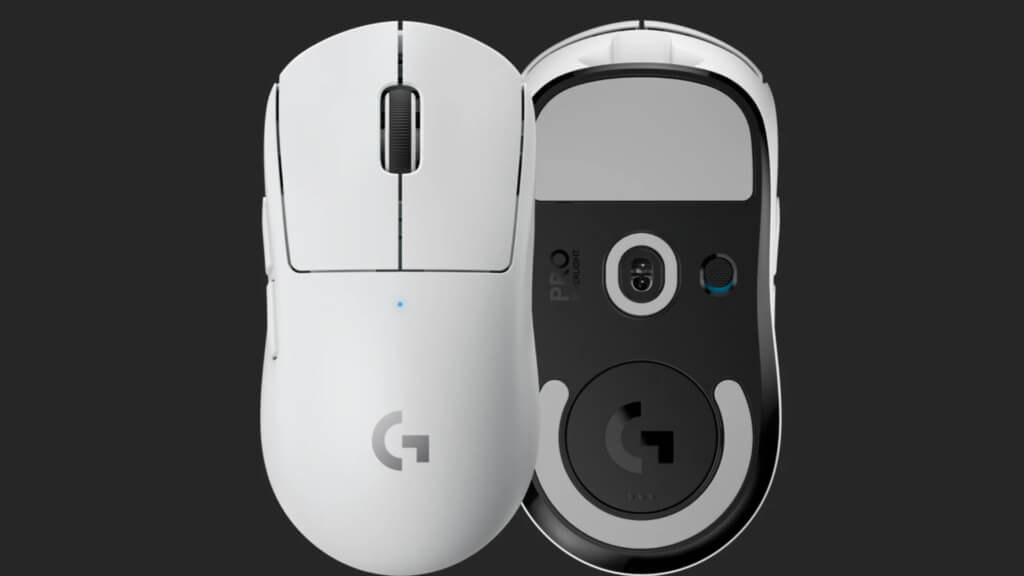 When you get your mouse, you will have to download Logitech's G Hub software to do the initial setup and take the maximum advantage of the mouse. With this software, you can set up your buttons and profiles.
The battery life is decently long — around 70 hours. Or even more, if you don't use the RGB light and some additional features. Also, the charging is speedy, and it will take you just a couple of hours to recharge it.
You can save up to 5 profiles on the Logitech G Pro X Superlight Wireless mouse. Like this, you will easily switch between them when you change games or setups. But don't forget actually to choose a button that is switching between profiles. In the Logitech G Hub, you will be able to also set CPI levels between 400, 800, 1,600, 3,200, and 6,400. The report rate can also be adjusted from there to 125, 250, 500, and 1,000Hz options.
This is just the perfect mouse for gaming, with a tracking speed of 400 IPS and up to 40g of acceleration. And the Lightspeed wireless 2.4 GHz wireless dongle technology will guarantee you a great and stable connection.
Something to note is that the mouse doesn't offer a Bluetooth connection, making dual wireless connectivity impossible.
The verdict: Logitech G Pro X Superlight Wireless
Logitech G Pro X Superlight Wireless is probably the lightest gaming mouse you can get right now. It is an excellent value for its money. You get a stylish design that is very minimalistic, has excellent performance, and it is just so light! All this makes it perfect for gamers who don't want to carry heavy equipment around if they are traveling or using their computers and additional hardware for work.