LUMOS made its debut with the AURO Projector, an affordable 1080p projector. However, bringing it to another place may be difficult because it is bulky and heavy.
Many manufacturers have released small projectors, often larger than palmtops but significantly brighter. They have a higher resolution, and their larger frames allow them to contain more physical ports than their smaller counterparts.
Thin-and-light portable projectors are the next step up, being as wide, deep, and bright as conventional ones but only weighing around 2kg. They are highly mobile, but you pay a premium for their small size, and they usually have a limited selection of connectivity options.
Projection System: DLP
Resolution: Native 1080p (Supports 4K)
Throw Ratio: 1.3:1
Speaker: Dolby Audio
Battery life: 2Hrs (LUMOS website)
Inputs: 1x HDMI, 1x USB, 1x USB Charging, Audio Out
Dimensions: 10 x 10 x 16 cm
The LUMOS ATOM is one of the company's most petite models in its range of entertainment projectors, but it packs a lot of multimedia potential into its compact frame. It can couple with your smartphone or other mobile devices; it may also project images and video from external sources (stored on a USB thumb drive or from internal memory), play music files and even operate as a Bluetooth speaker. In addition, it comes with Android OS, and the LUMOS ATOM brings the universe of Android apps to your projector screen.
Design that is lightweight and portable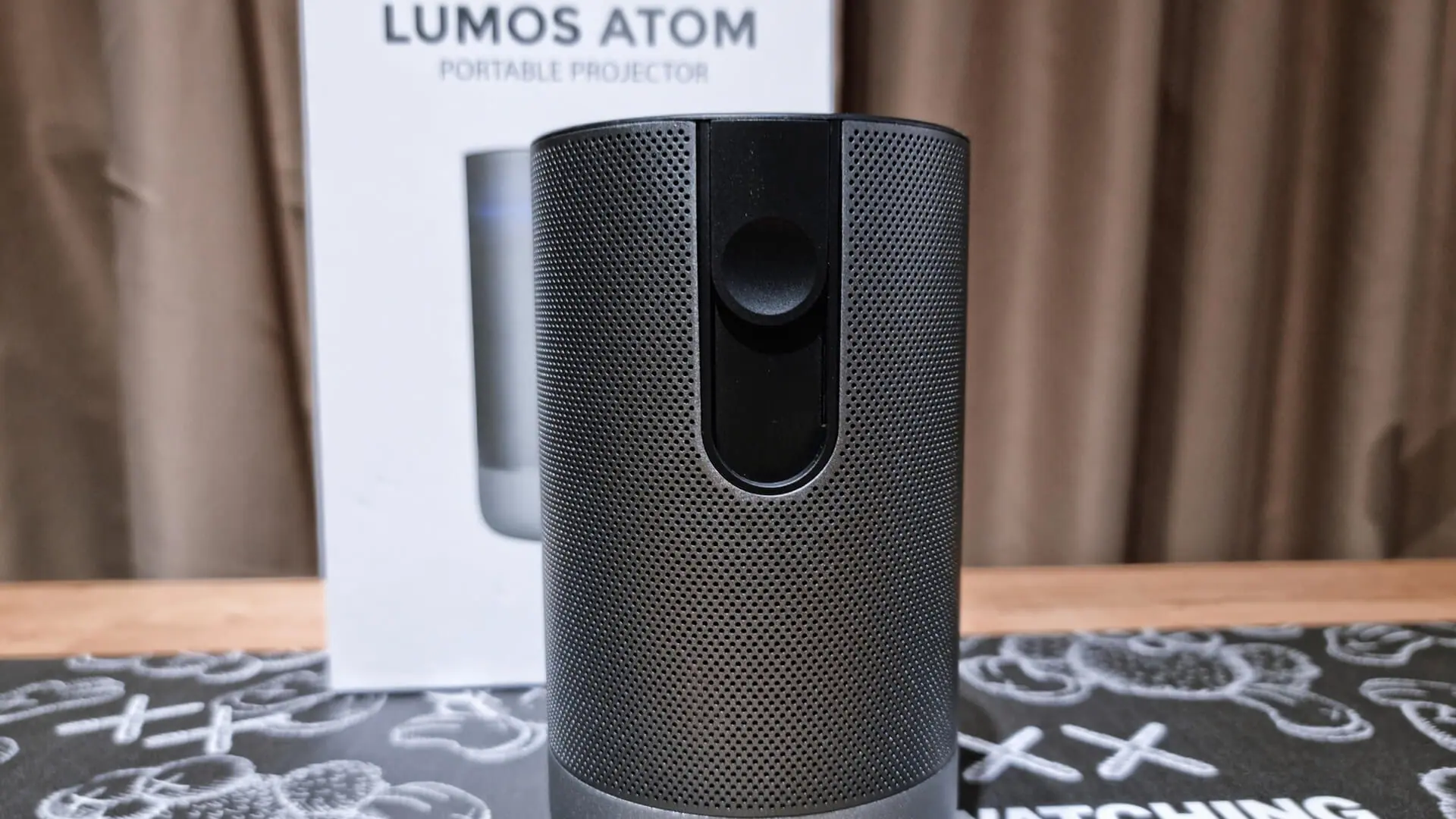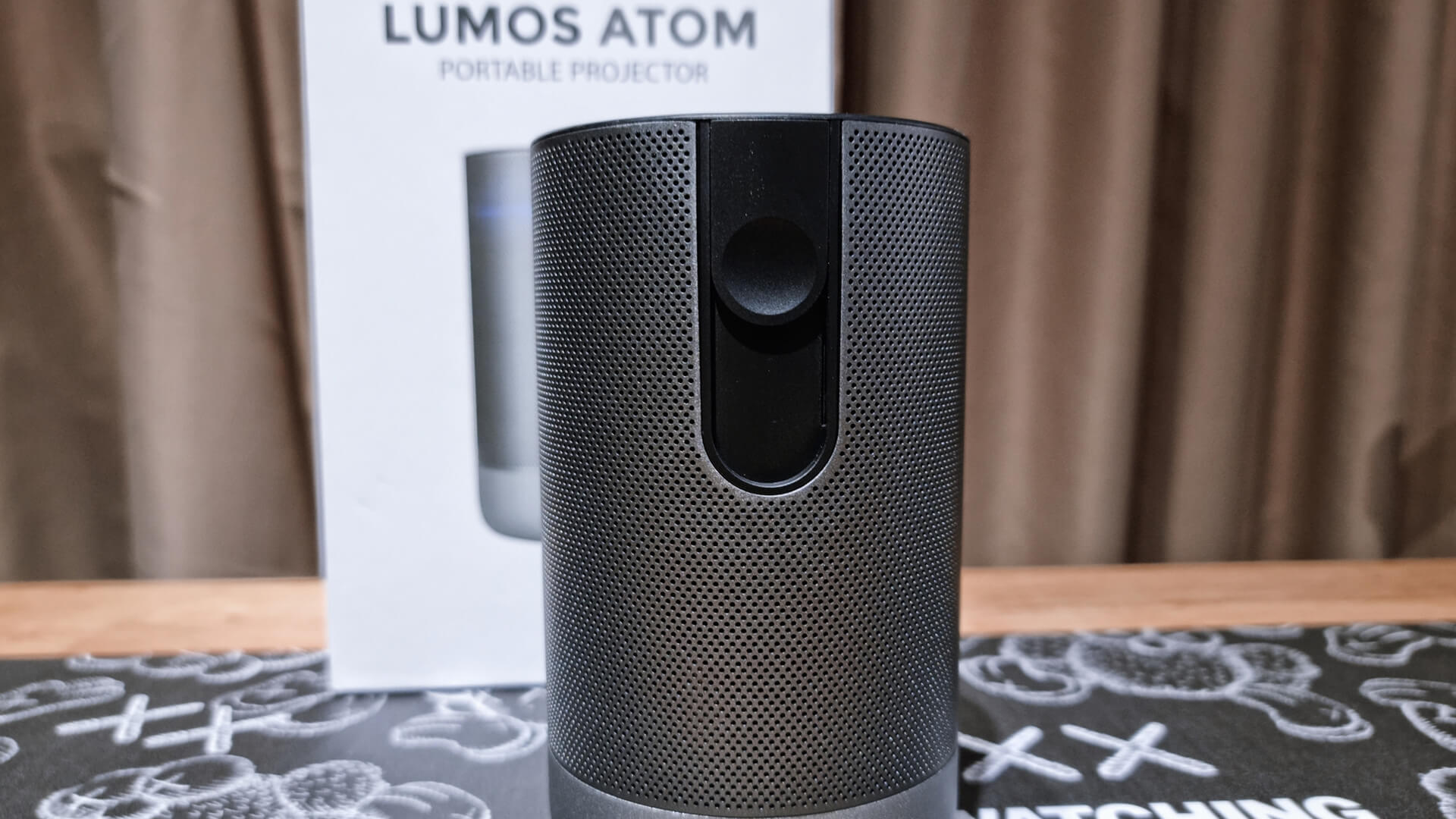 The LUMOS ATOM projector is small in size but not in image quality. It is not the smallest projector in their lineup, but it is effective without losing essential functions.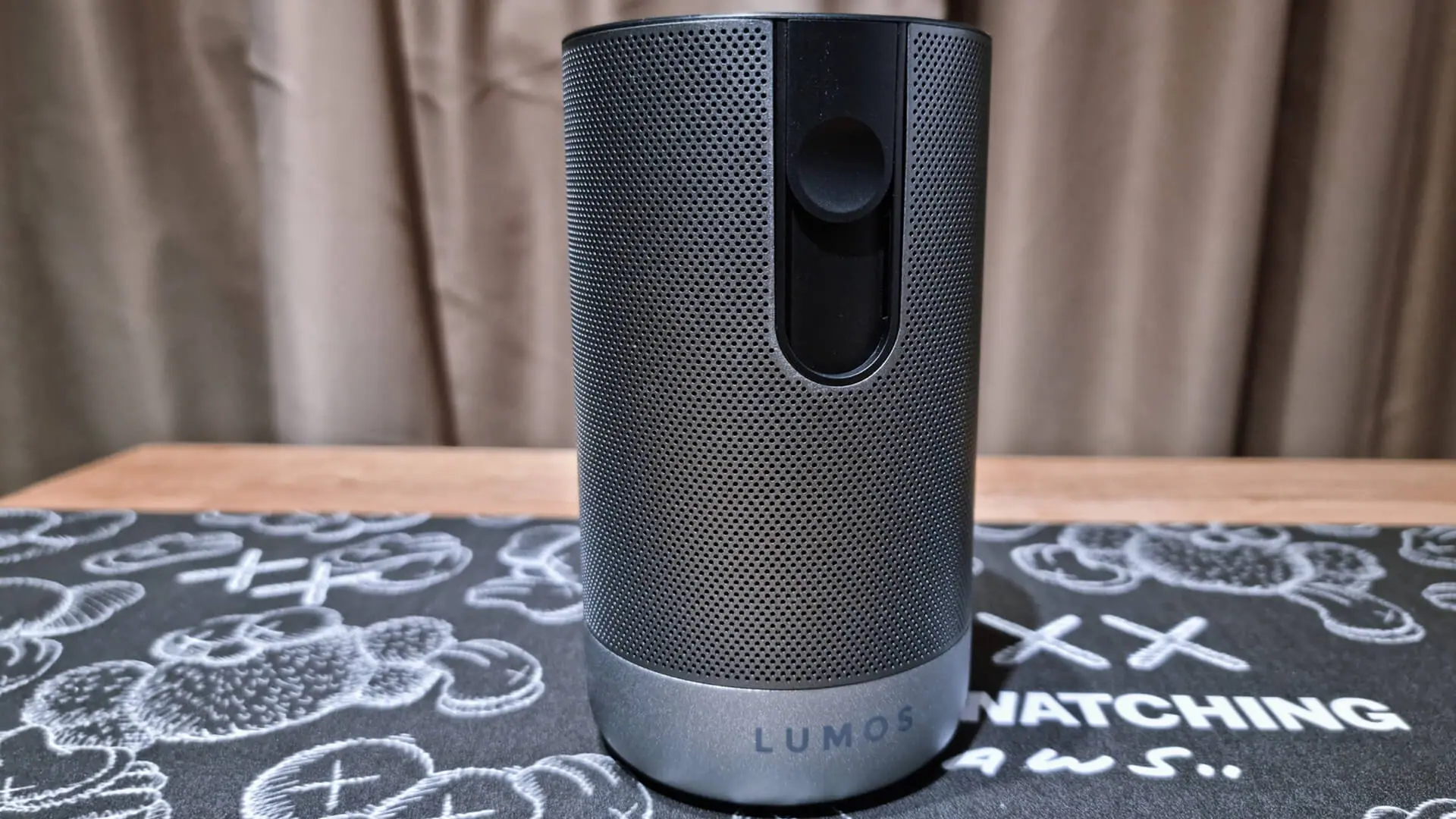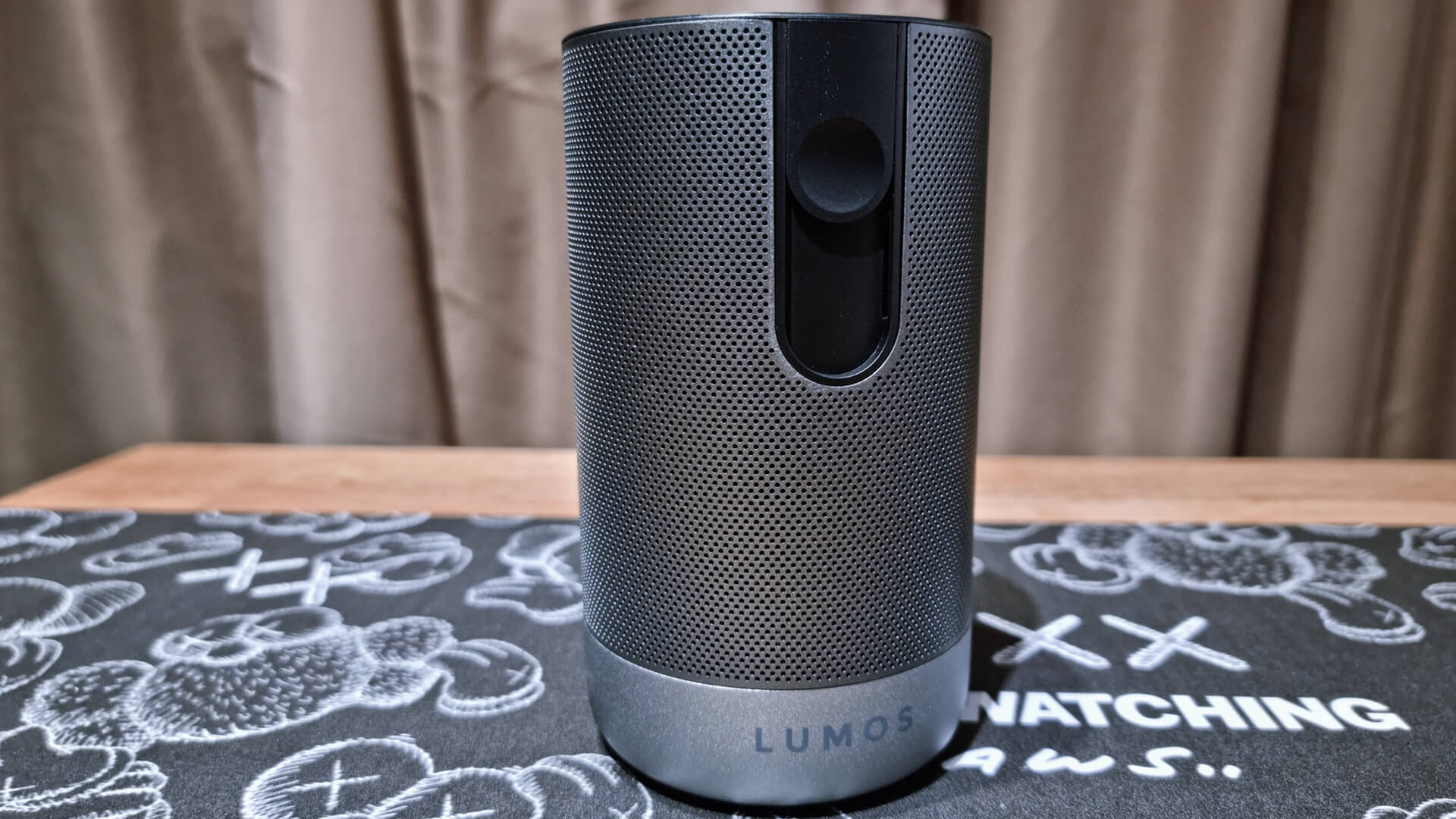 The LUMOS ATOM's build may be its most appealing feature. It's not just the device's small size that makes it so portable; it's also its solidity, sturdiness, and shape. It'll fit in any bag, as well as a coat pocket or desk drawer. There's no water or shock resistance certification, but it's sturdy enough to withstand a few bumps, bruising and encounters with spilled drinks.
The only enhancement we'd want to see is a sliding lens cap, but as long as you avoid storing the ATOM in the same compartment as keys and coins, you should be fine.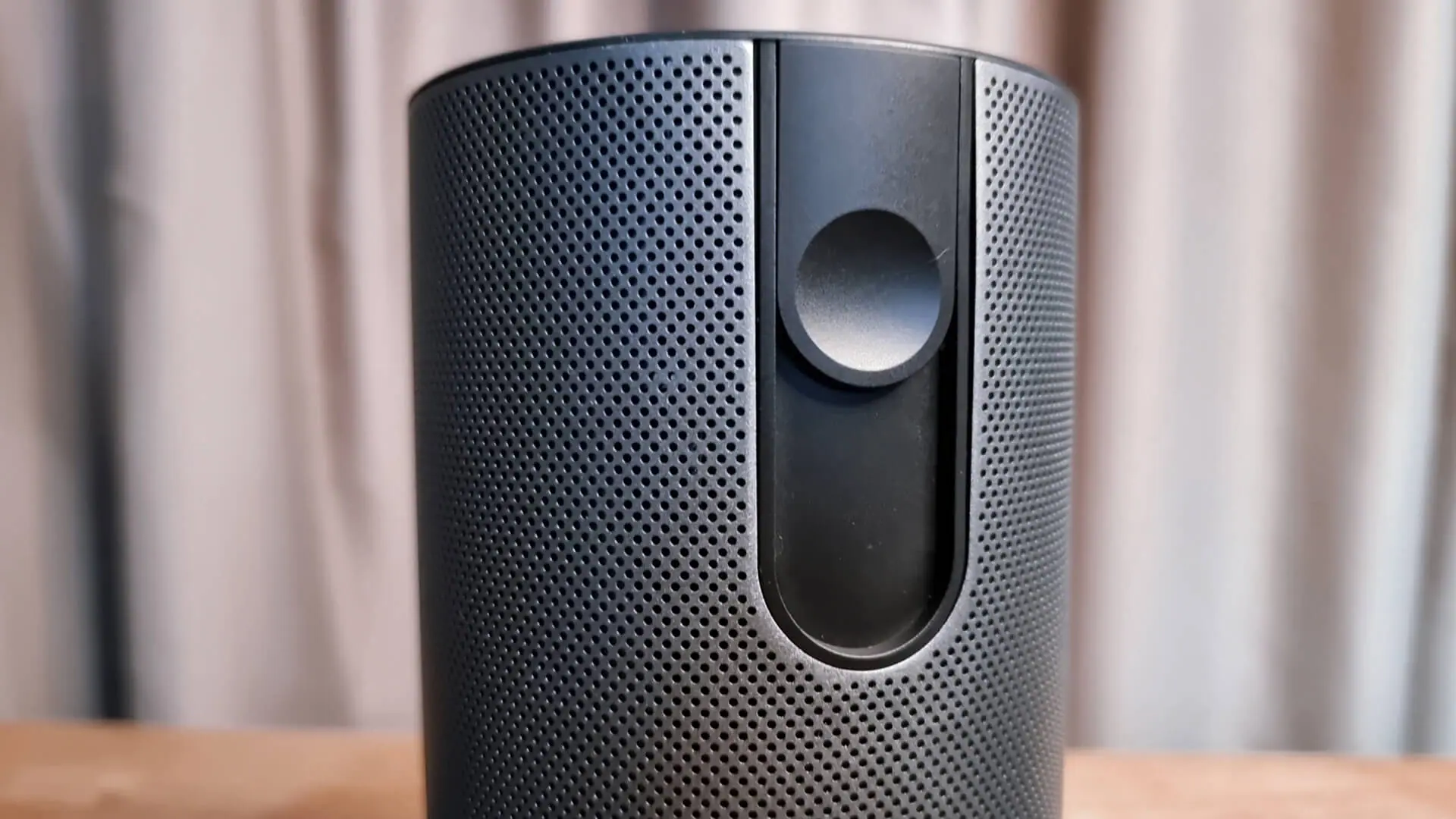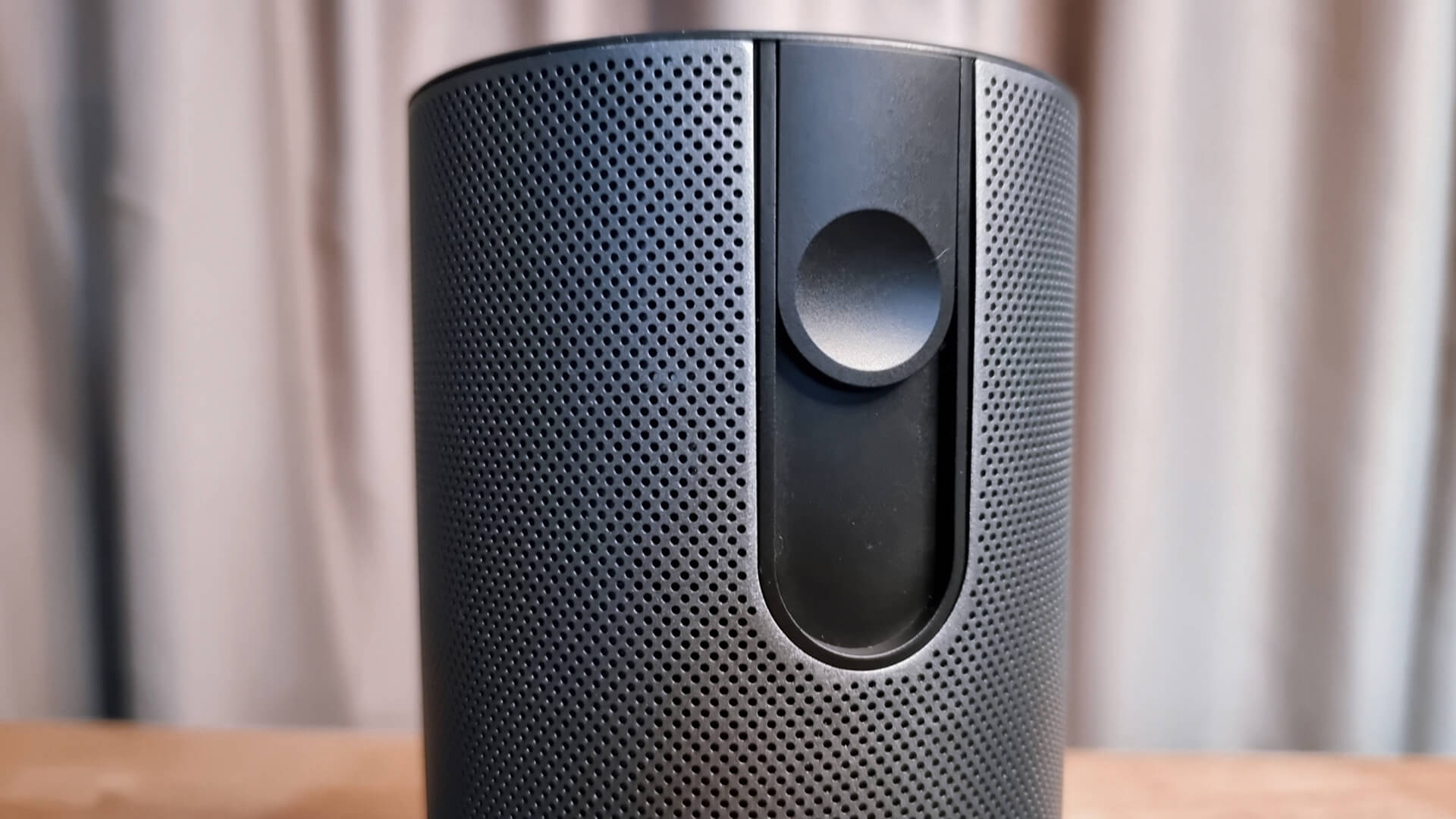 Finally, a portable projector that is tiny and light enough to be readily transported, whether between classrooms or on a cross-country flight. The LUMOS ATOM is one of the best portable projectors on the market, measuring 10x10x16cm and weighing only 800g. On the back, there's room for all the connectors you'll ever need, including one HDMI port for video sources and PCs, one USB port, and one more USB for charging. An audio out is also available.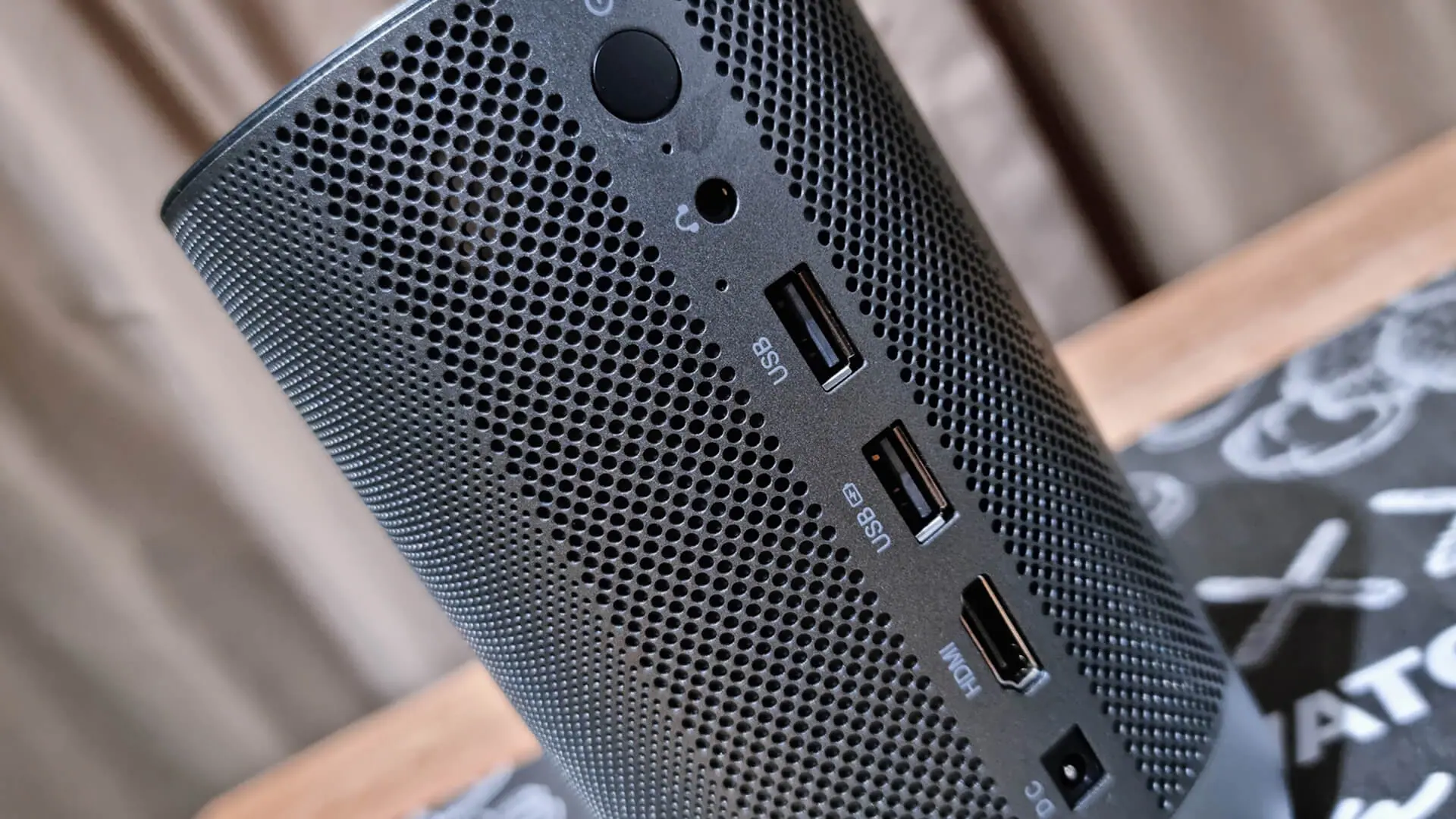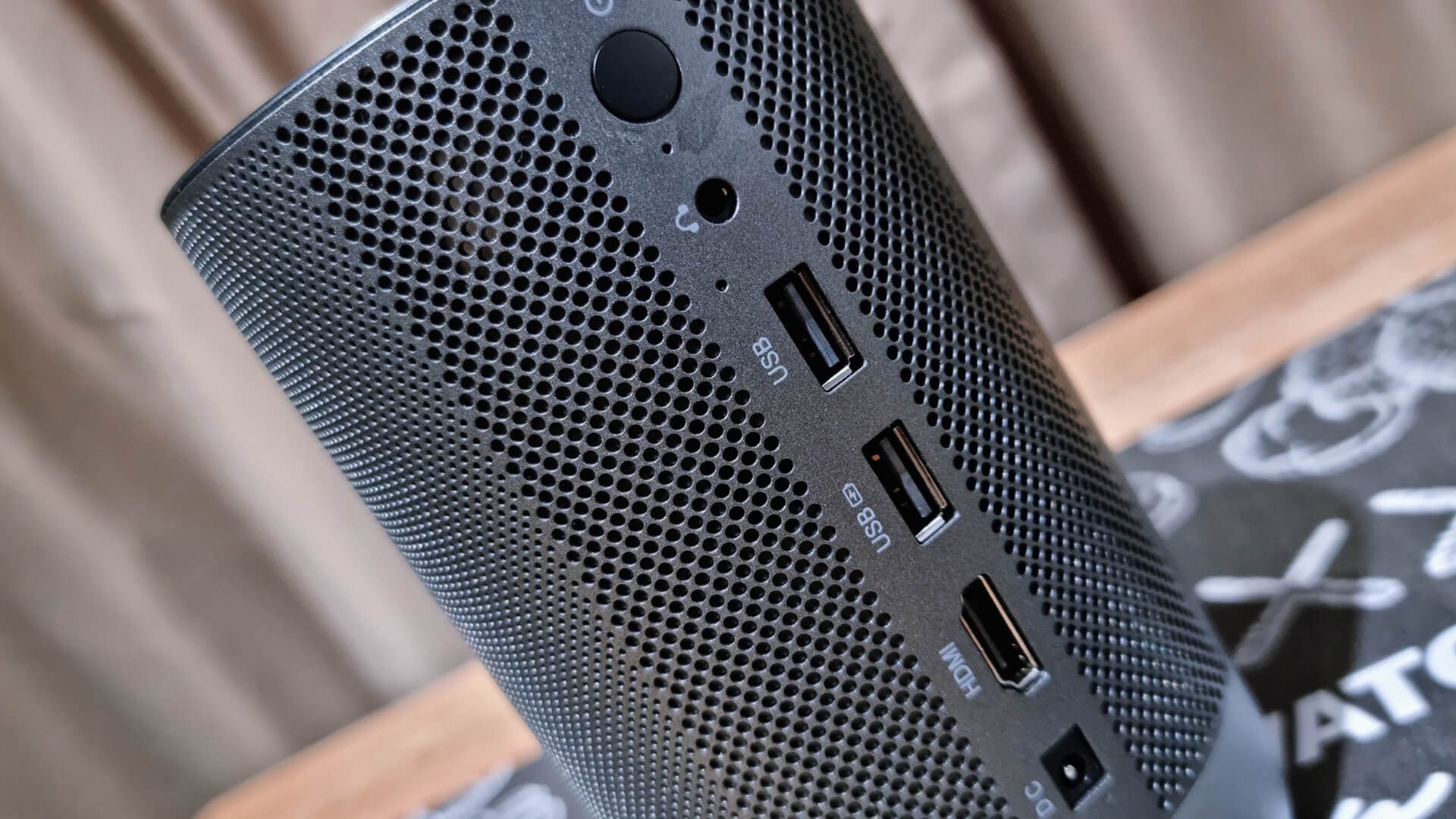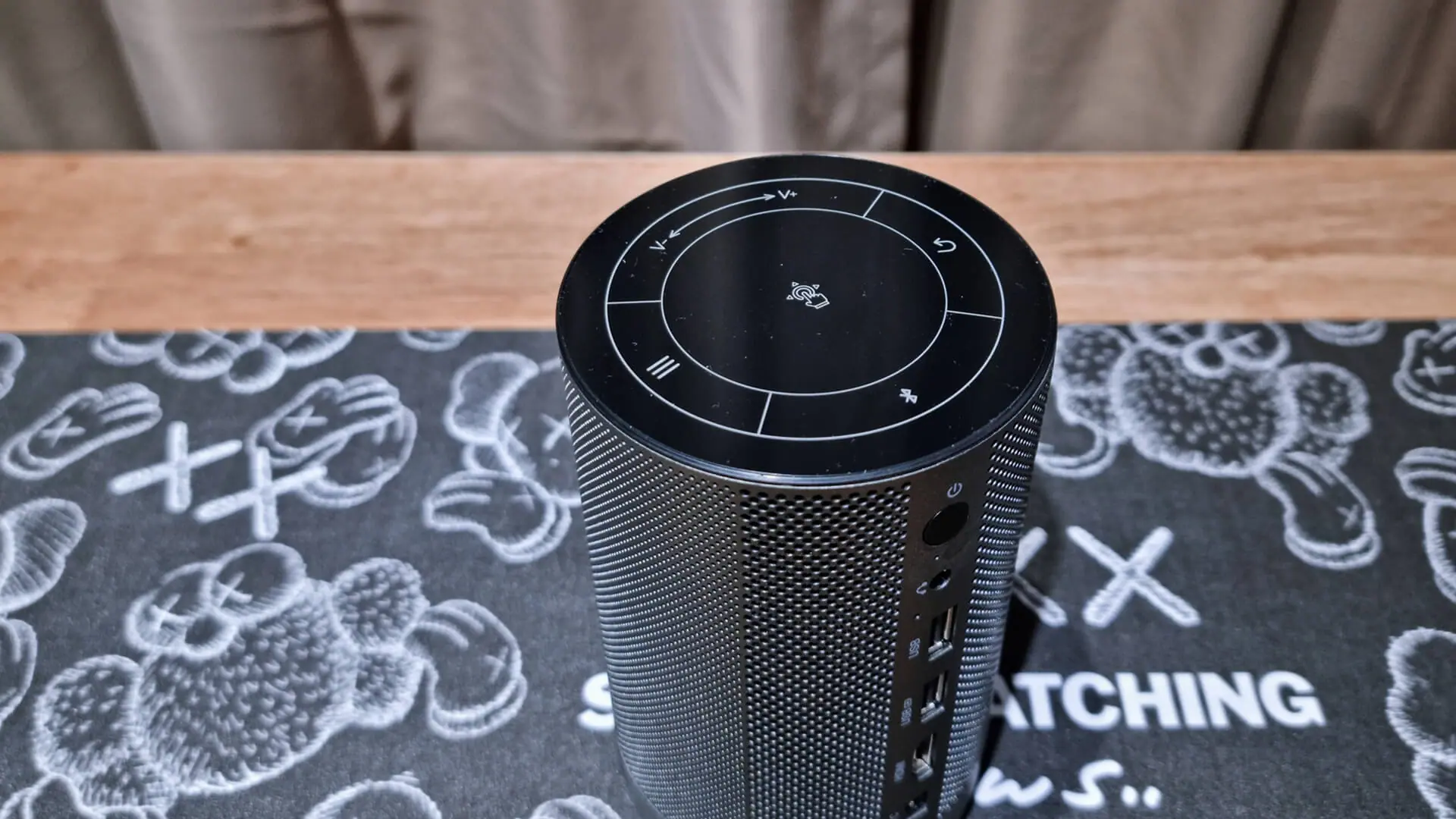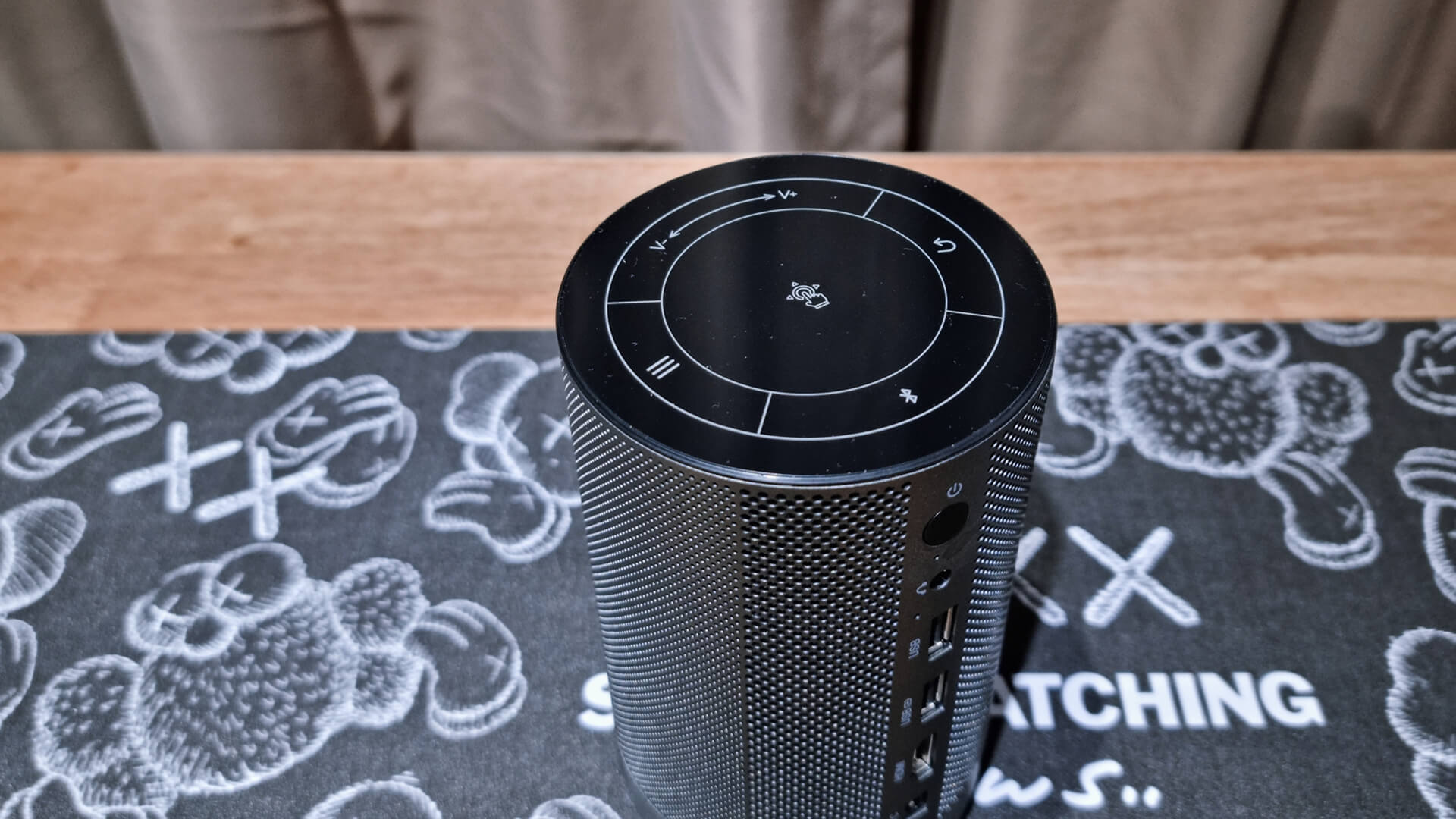 On the top of the projector is a touch-sensitive control panel. This means there's no need to utilize the included remote control to traverse the menu. If that isn't convenient enough, the bundled remote control with a USB transmitter has a motion control mode that allows you to move the mouse by waving the remote in the air.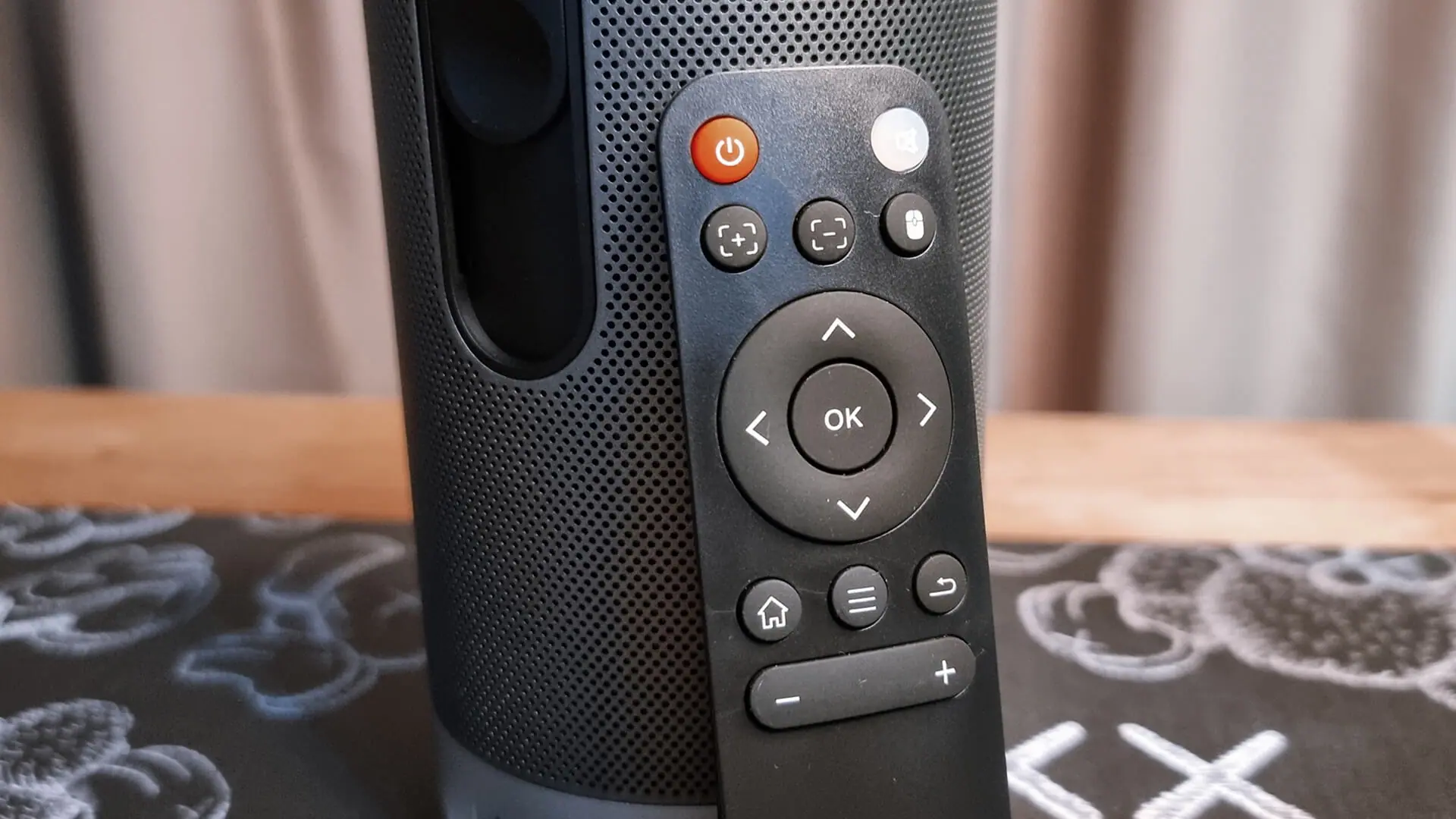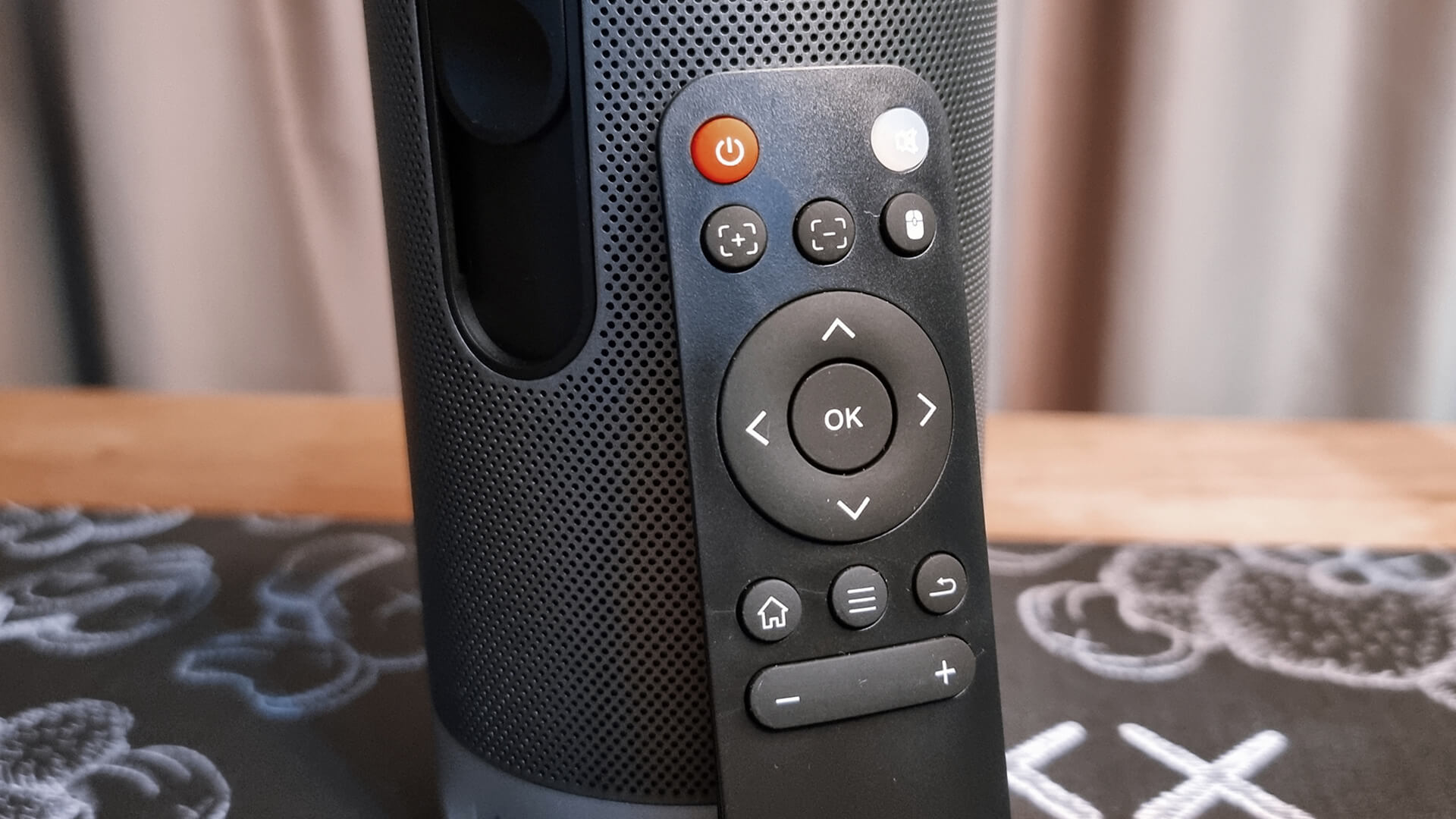 Incredible 1080p images with 4K support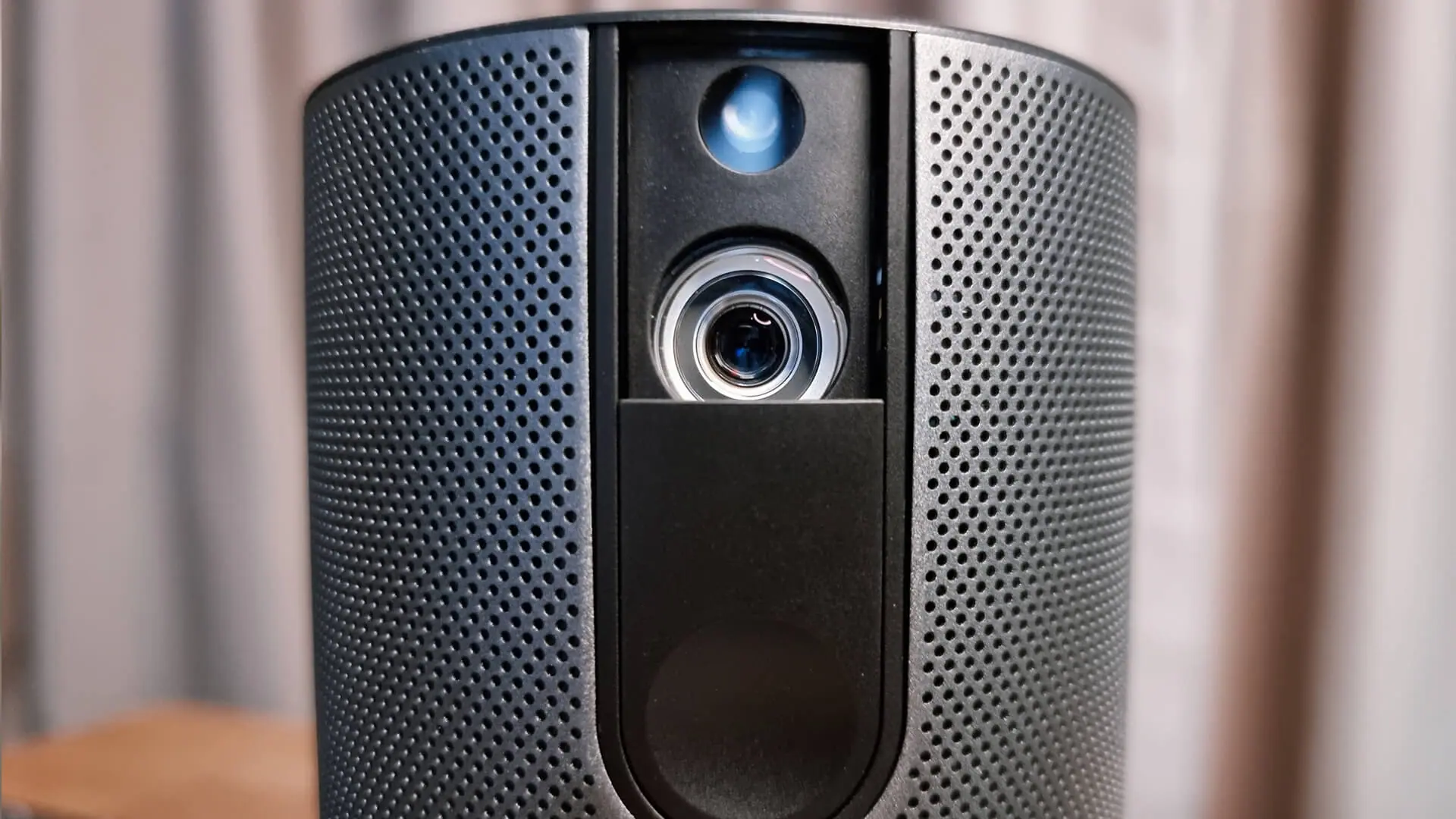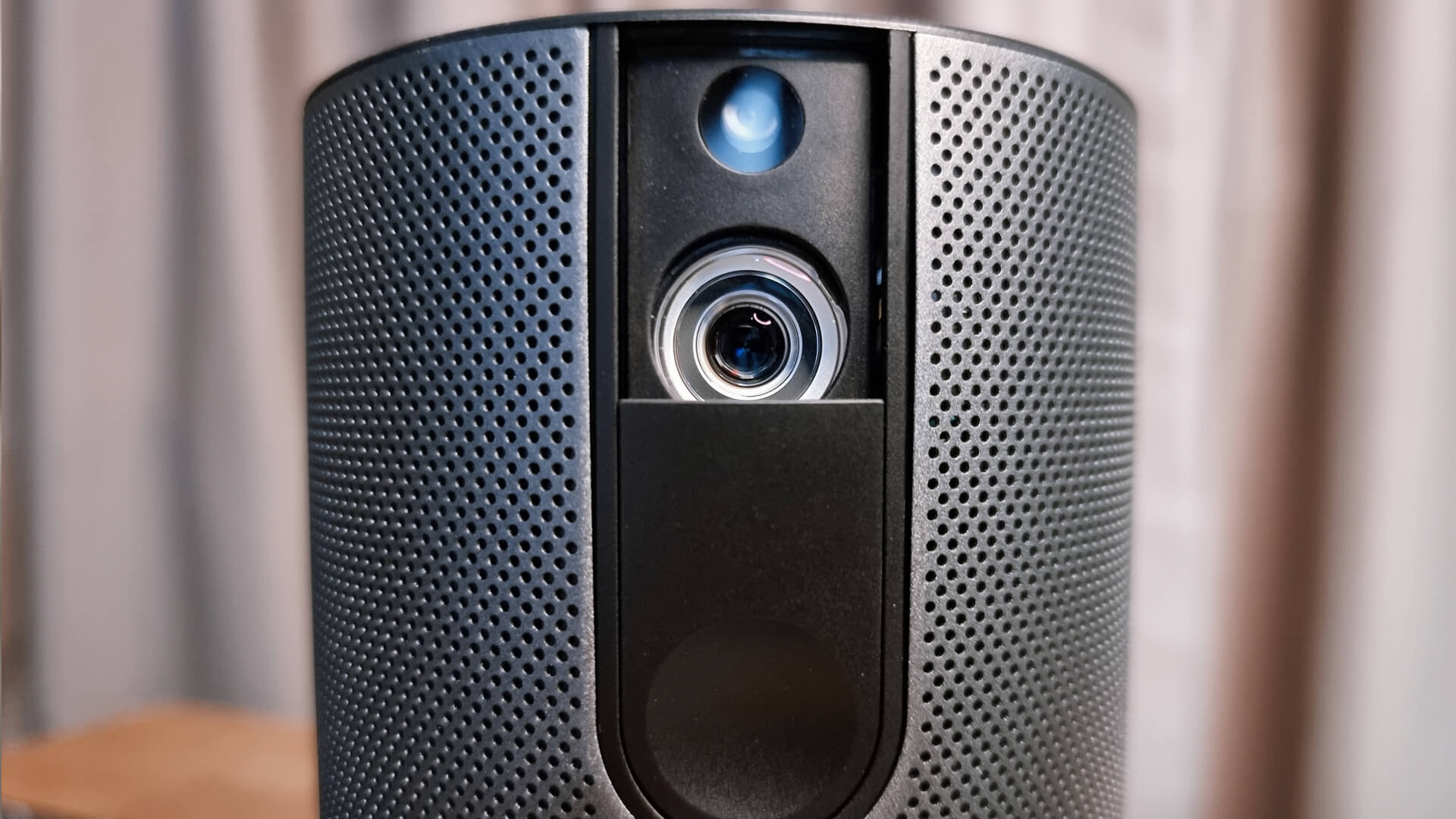 Some palmtop projectors have a brightness of less than a hundred lumens; the majority have a brightness of 200 to 600 lumens. They also come in 480p or lower resolutions, while a few have up to 1080p (1920 by 1080) resolutions, although the majority are 720p (1280 by 720 pixels). Their ideal image size ranges from 36 to 60 inches, depending on brightness and resolution. Brightnesses of 1000 lumens or more are possible with slightly larger mini-projectors. Portable thin and light variants are frequently in the 3000-lumen range, use conventional projector screens, and can withstand ambient light.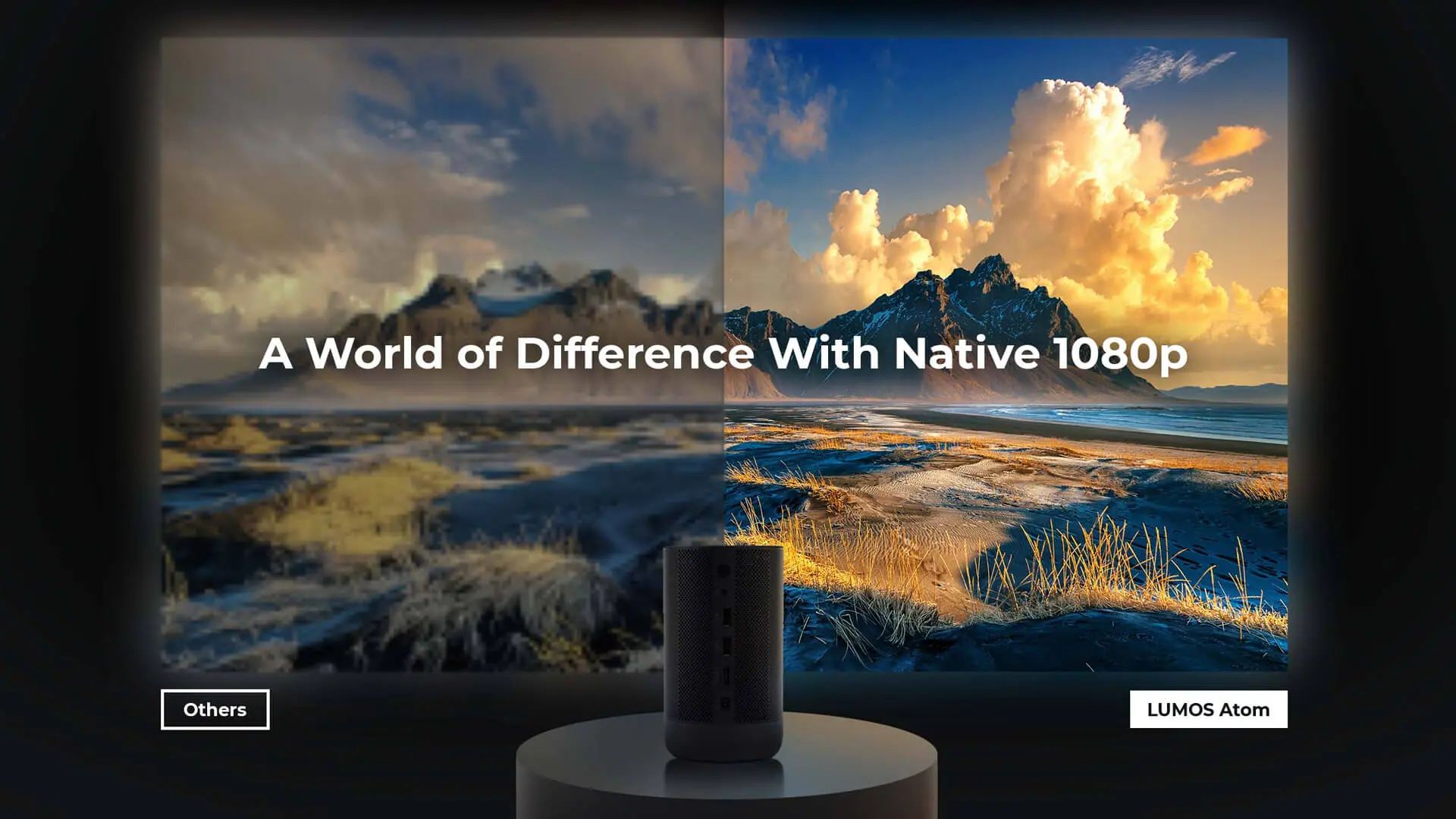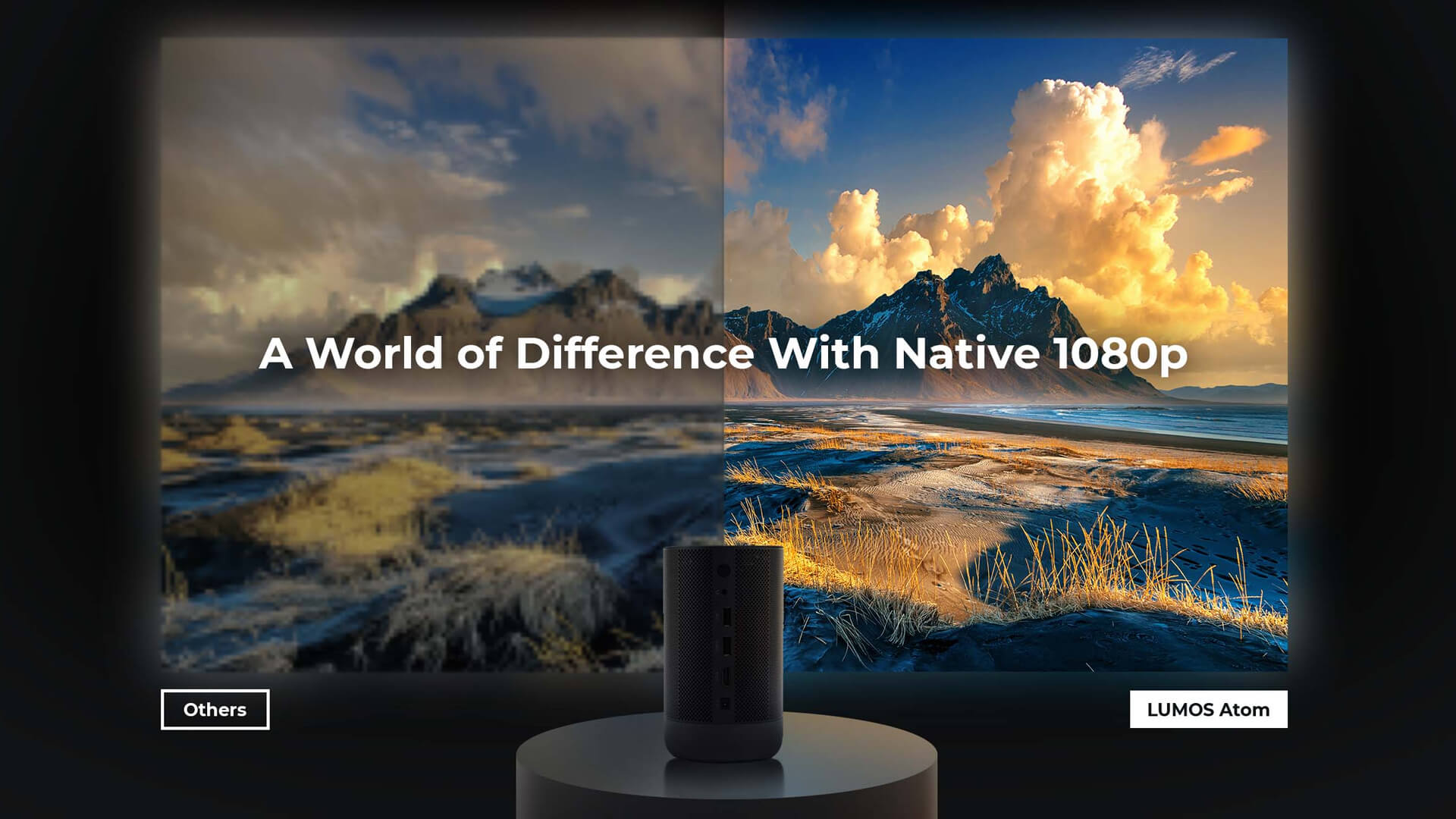 The LUMOS ATOM is, first and foremost, a home cinema projector designed for usage in low-light environments. It projects in 1080p (1920×1080) resolution, which results in clearer visuals. It can produce up to 6000 lumens at maximum brightness, which is more than the typical range.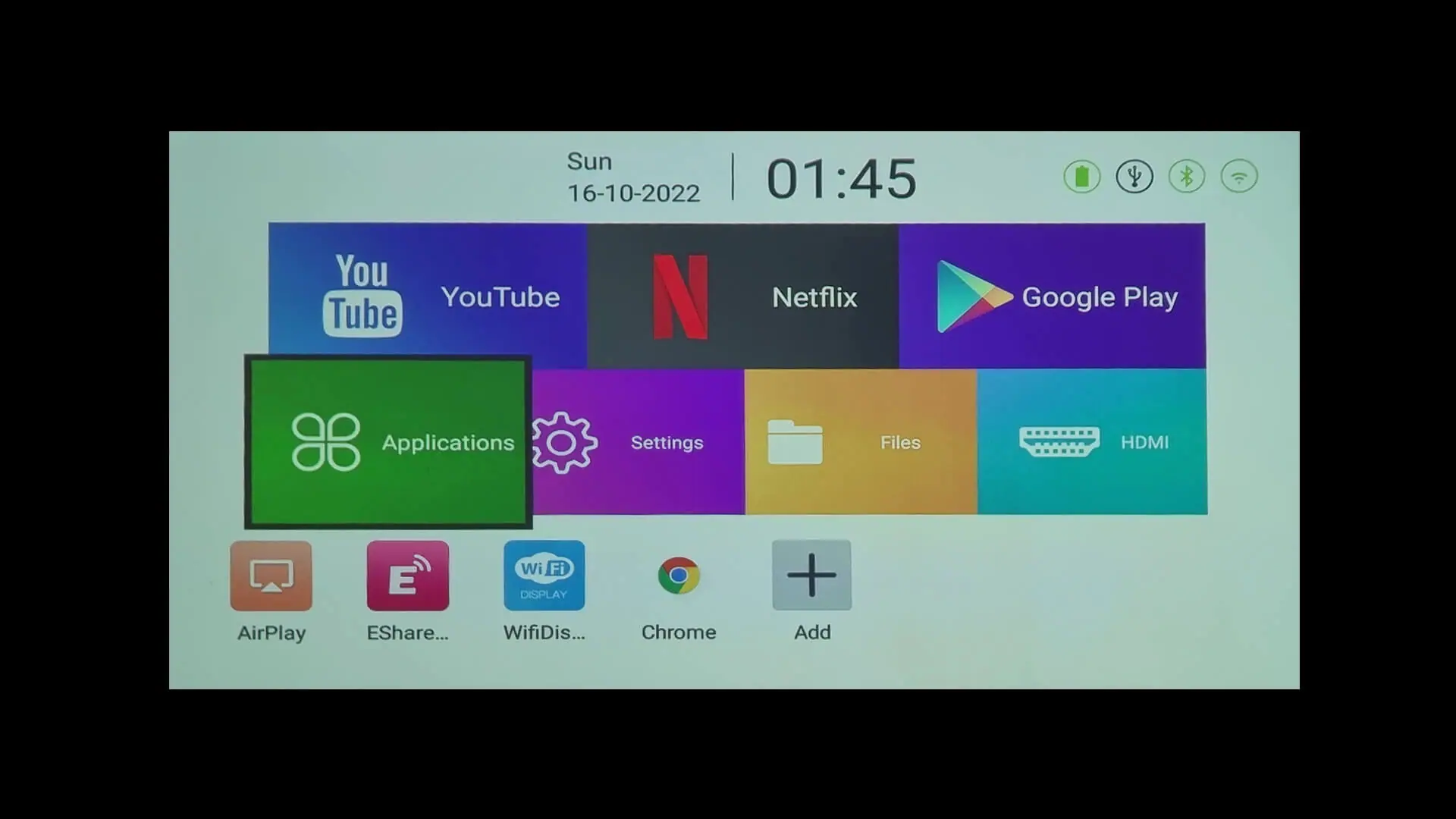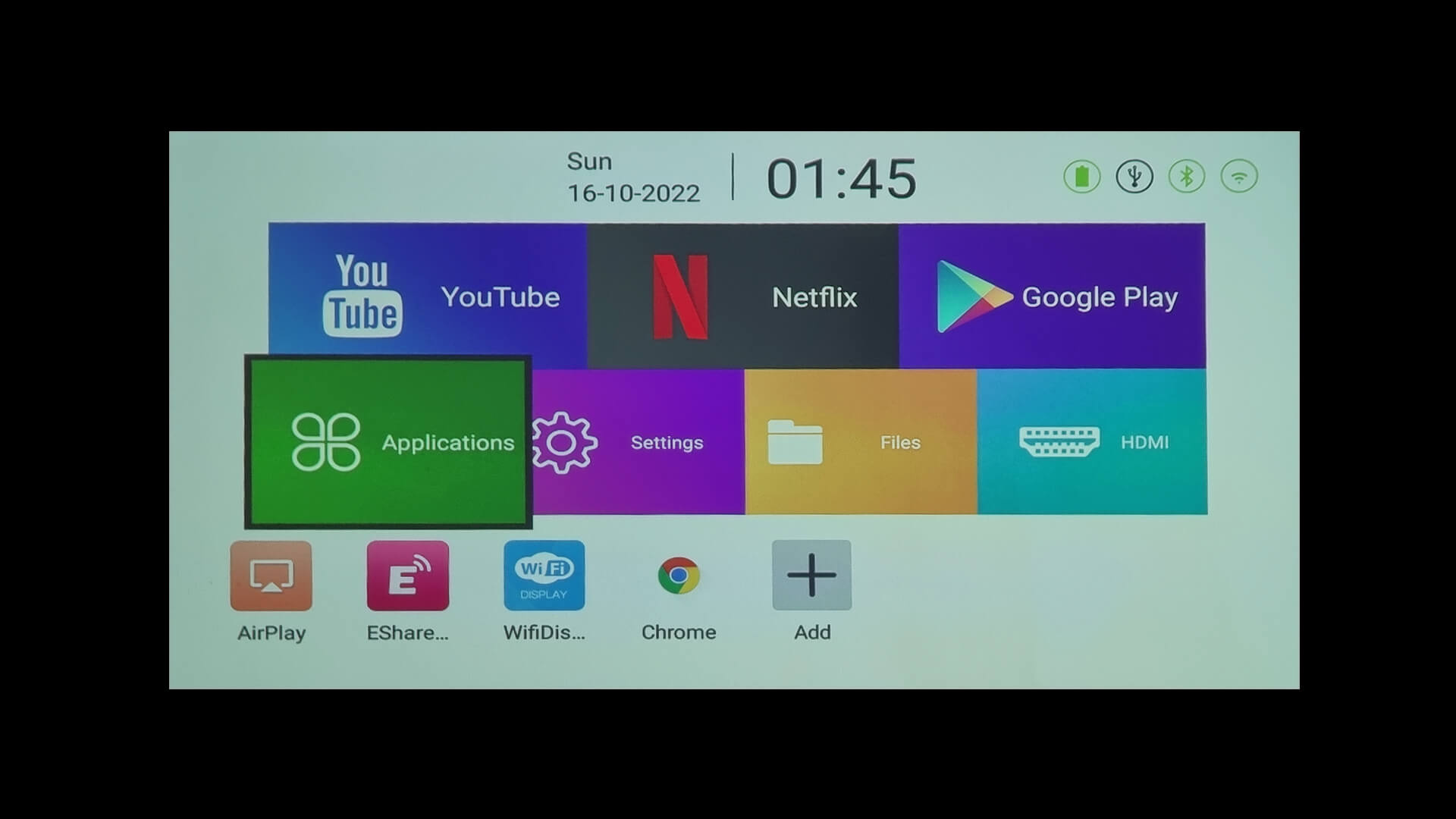 The setup is straightforward. Point the projector at your screen, attach it to a video source, and plug it in. You don't have to fuss with the auto-focus because it works well enough. The LUMOS ATOM has an advantage over the LUMOS AURO because it has auto-keystone correction. If you tilt the projector (or use it on a tripod), LUMOS ATOM may auto-correct the shape of the projection by displaying a matrix for it to self-calibrate. If you're still not satisfied with the auto output, you can manually adjust the keystone or use the settings to rectify the angle.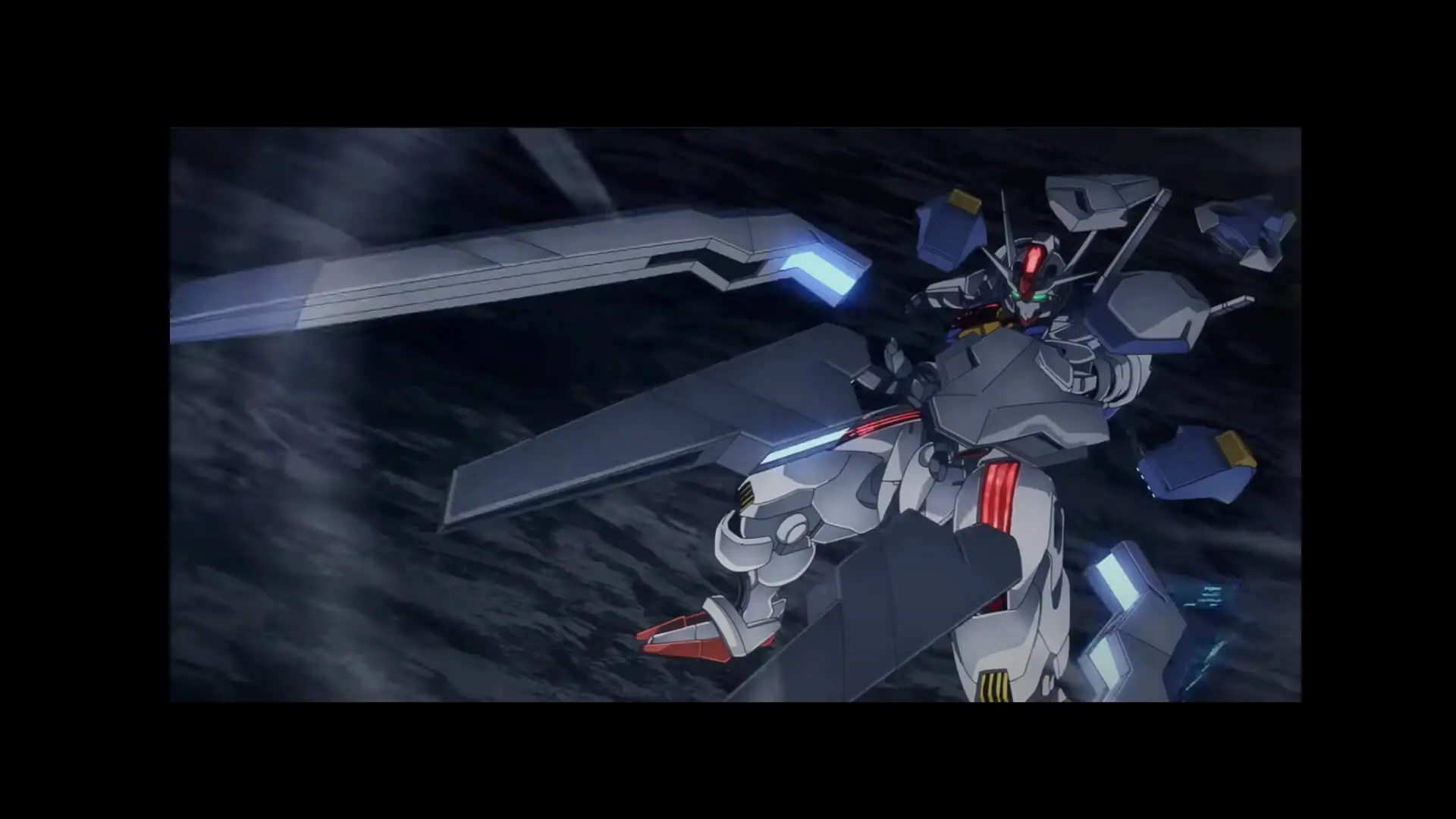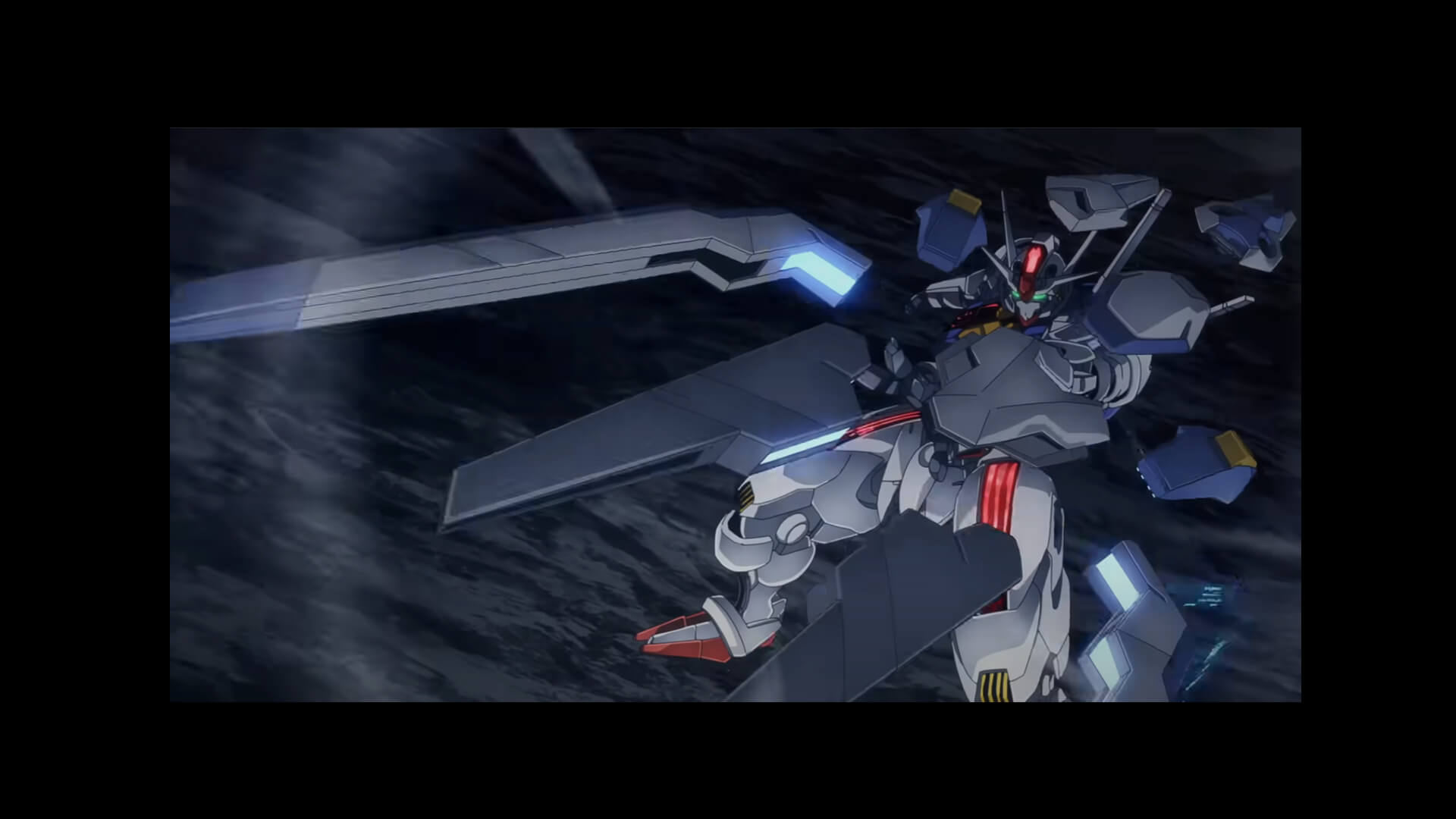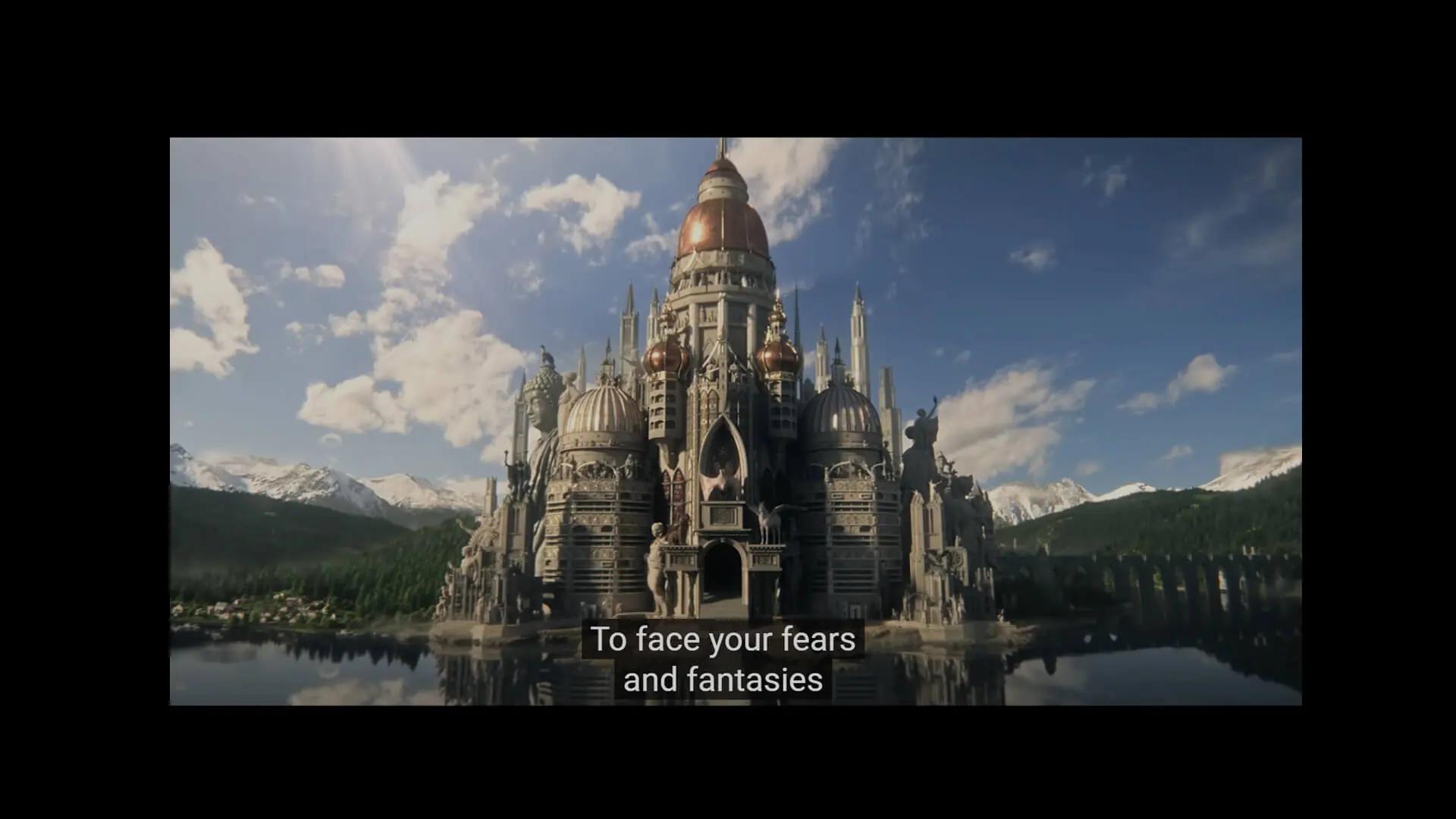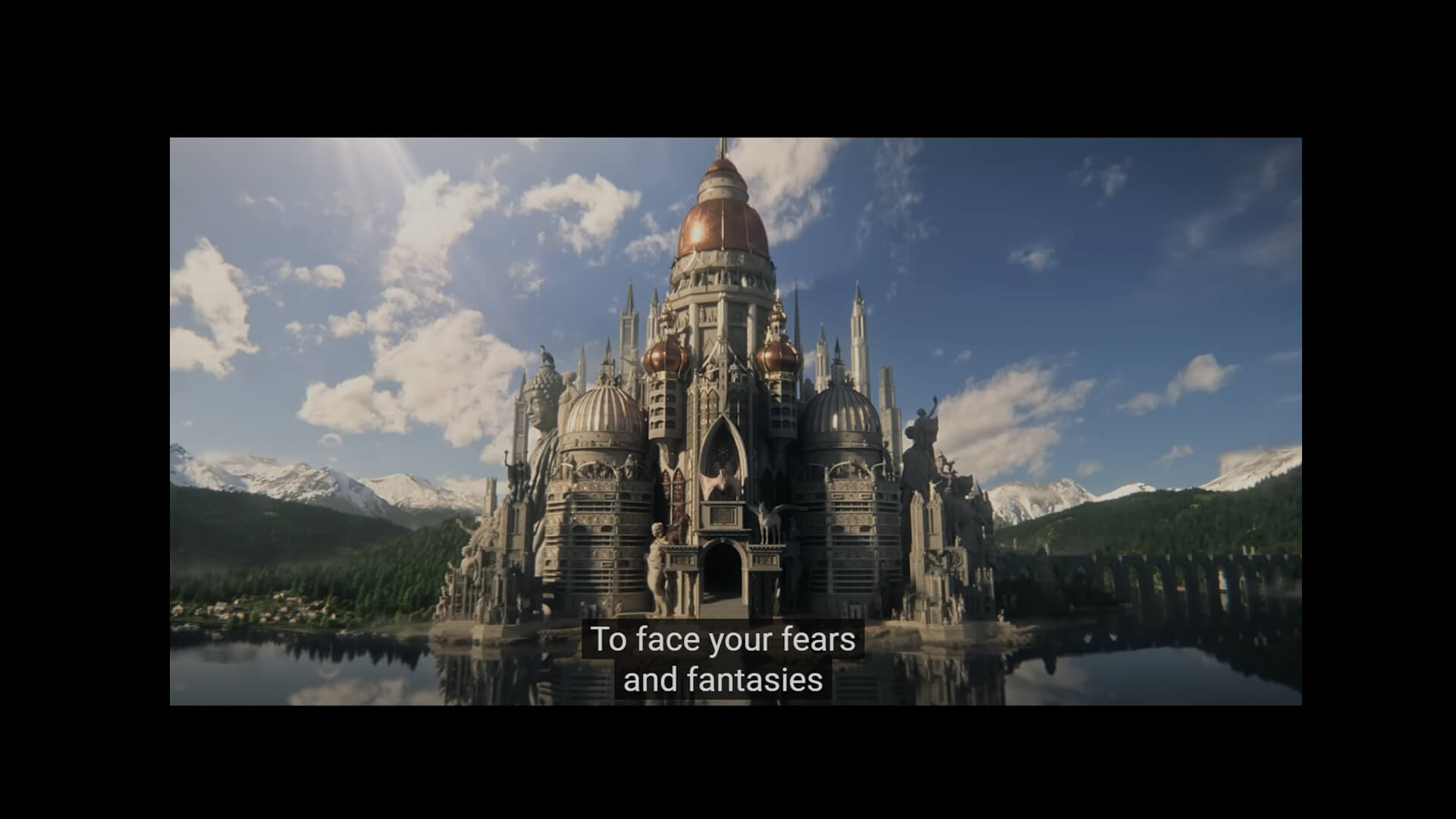 The visuals are excellent in terms of image quality. Although small lettering and complex landscapes such as night skies may appear hazy, the LUMOS ATOM packs a powerful punch compared to the projector competition. Colors also work well. It's easy to be impressed by these otherworldly hues, but more mundane elements like grass and trees in the settings also appear right. The average image quality is not awful for such a little gadget. Its multiple user-friendliness features, such as auto-focus and auto-keystone, make it a breeze to operate. This portable projector connects to your laptop, phone, or tablet via numerous connections. When connected to Wi-Fi, you can access streaming services like Netflix directly from the gadget. While brightness isn't its strongest feature, ATOM has more clarity and detail, and its 100-inch projected image also looks excellent.
Portability thanks to the built-in battery
The LUMOS ATOM also features an inbuilt, rechargeable battery. When completely charged, the projector can be used without the power adaptor. This makes the LUMOS ATOM an excellent choice as a portable projector, particularly when you are not near an external power source and require impactful audio. The battery will joyfully light up a campsite with your favorite movie for up to 2 hours. Overall, the ATOM is an excellent choice for individuals who require a highly portable device for work or play.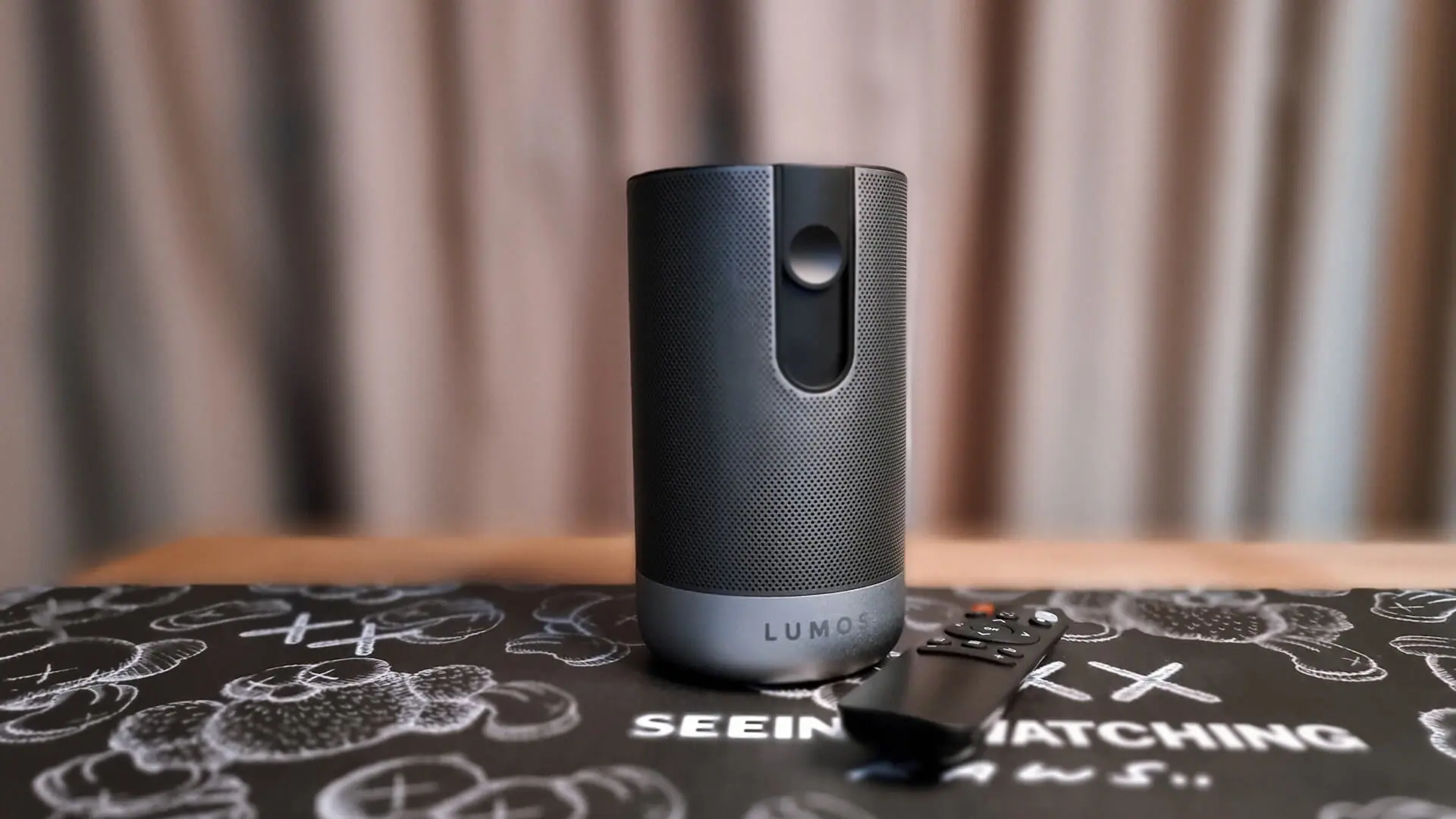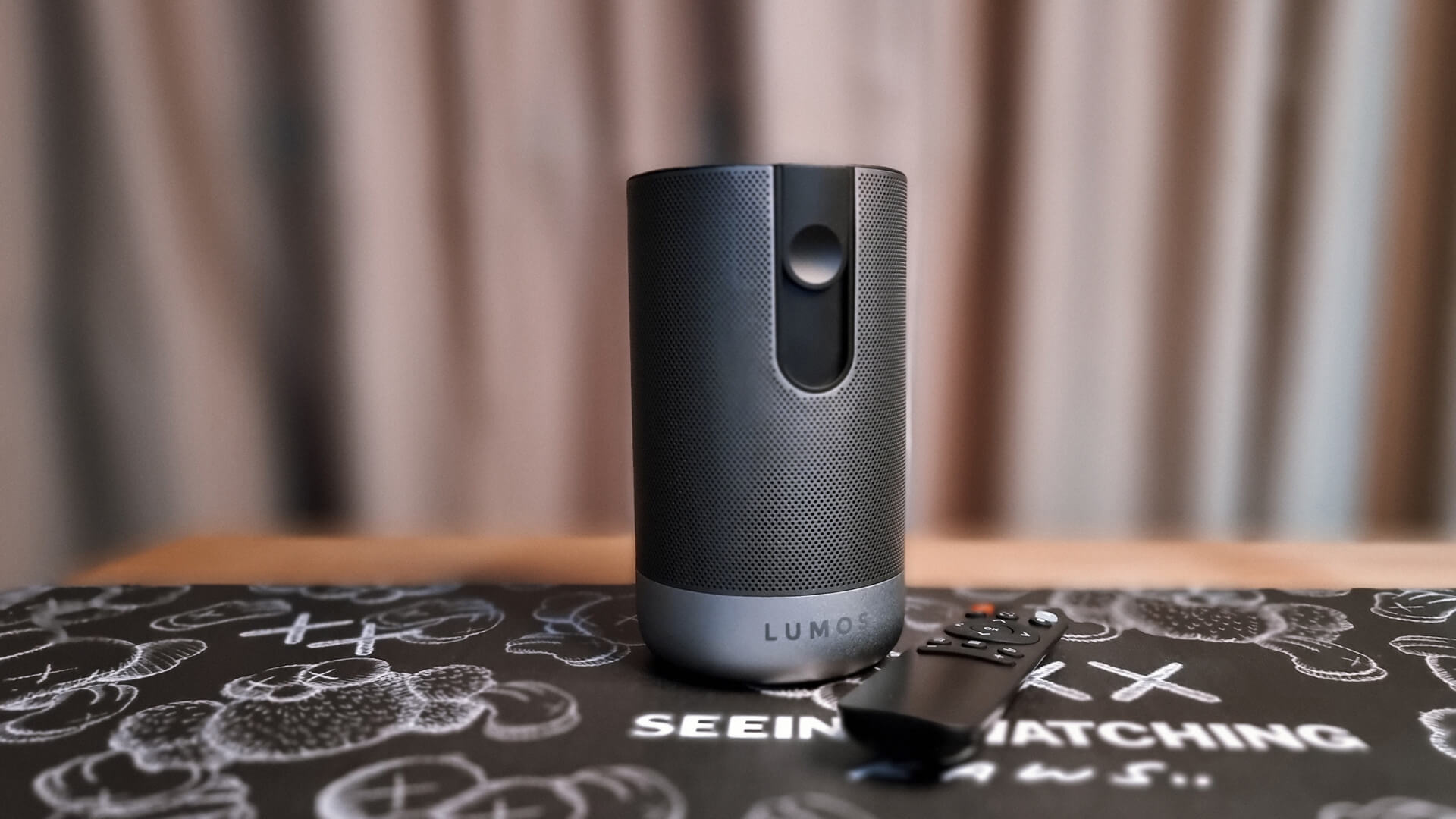 Preinstalled Android OS, YouTube, and Netflix entertainment suite
There are other features that make the LUMOS ATOM extremely convenient to operate. For example, the built-in Android OS and dual-band Wi-Fi make it extremely easy to stream content from your favorite video apps, such as YouTube and Netflix, as well as other apps that you can easily install, such as Disney+ and MeWatch. You can also use it as an Android device by plugging in a standard keyboard and mouse, albeit the OS version remains at 7.1, which means some newer apps may not be compatible.
Doubling up as a speaker
A rising number of small multimedia projectors can also function as Bluetooth speakers. However, when you put one of these projectors in Bluetooth mode, it only functions as a speaker. In that capacity, it can play music streamed from a Bluetooth-enabled device, such as your mobile device or computer. To use it as a projector, simply switch it to Projector mode.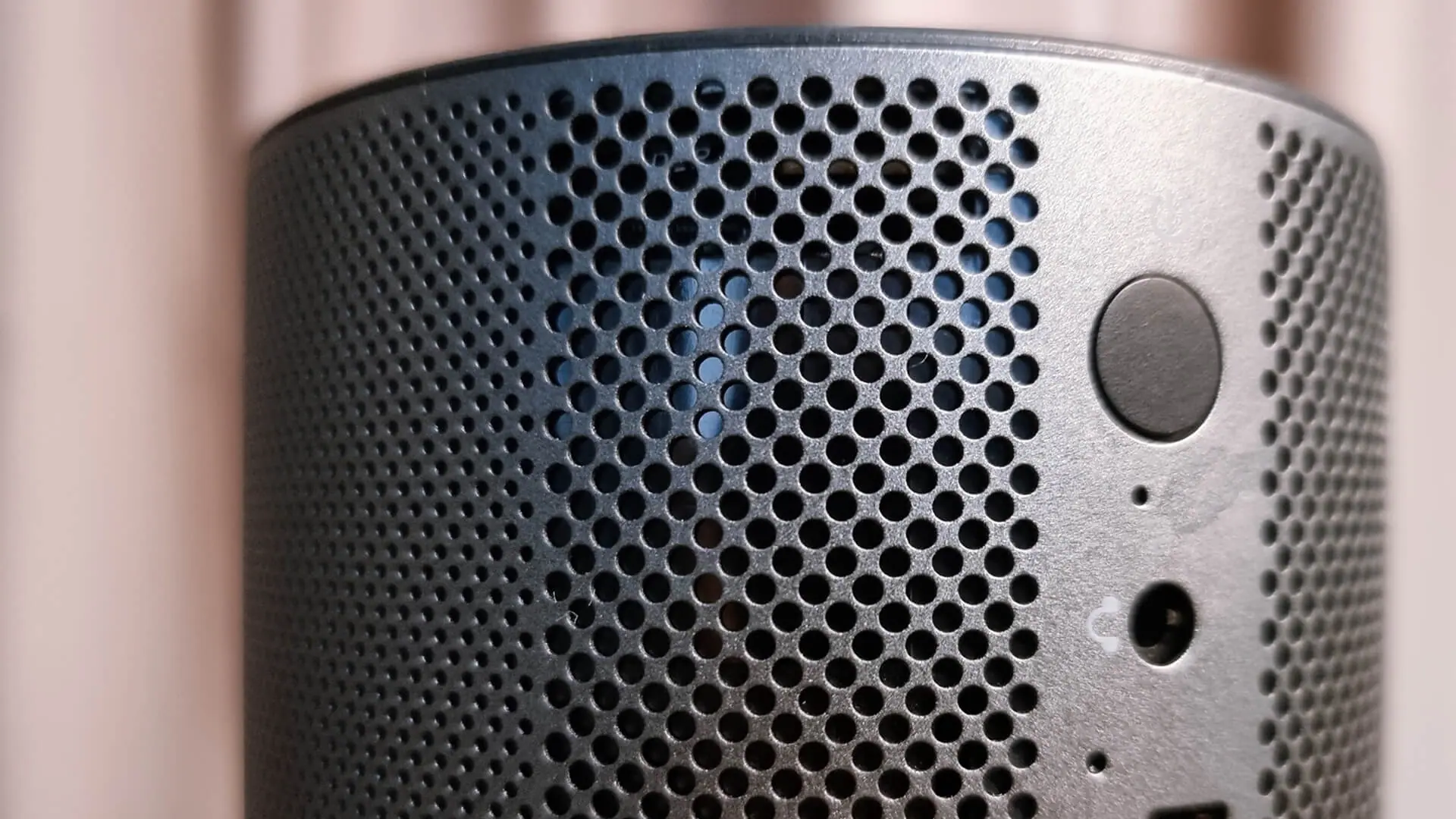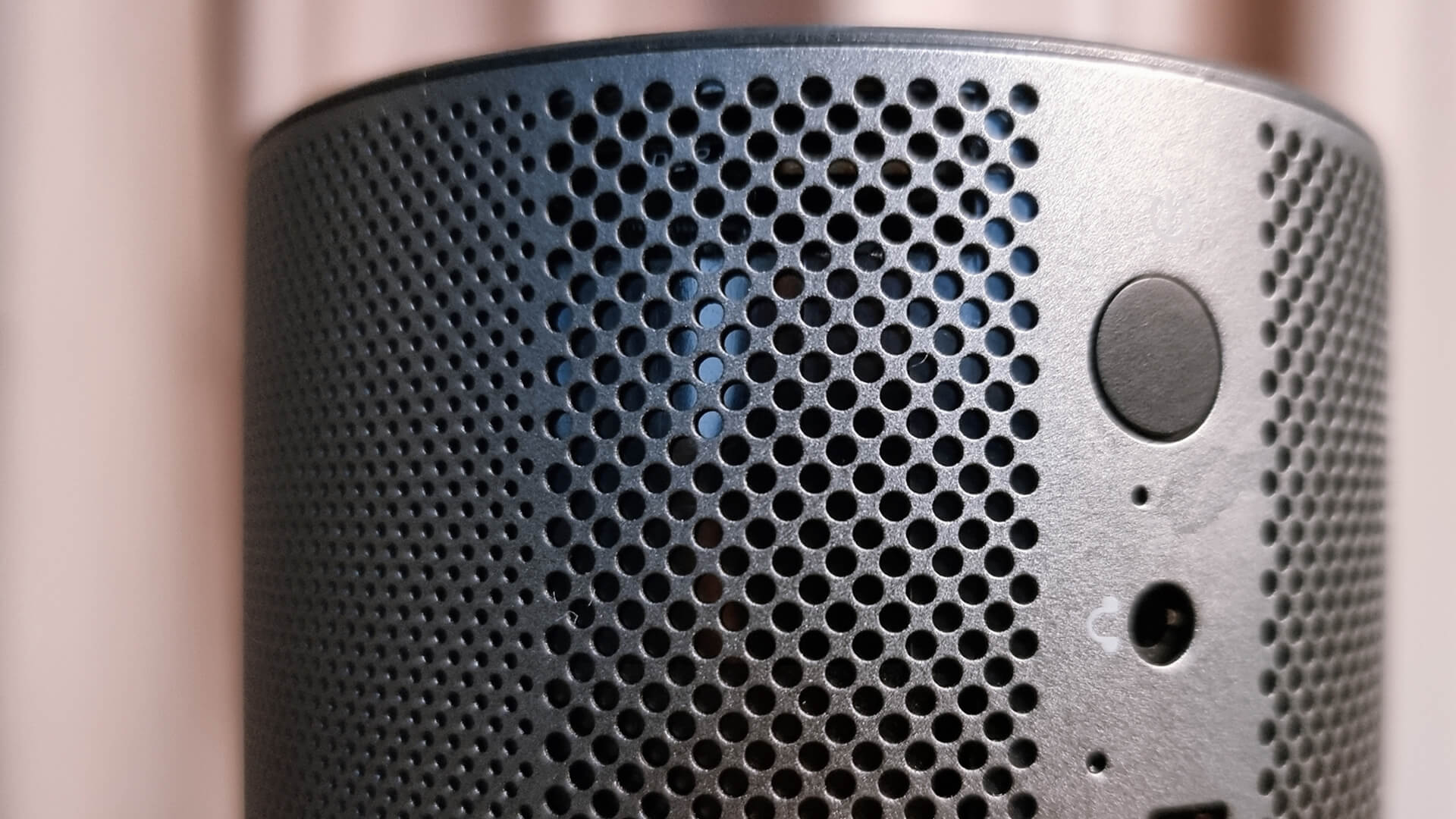 As with most portable projectors, the LUMOS ATOM has a side hustle as a Bluetooth speaker, and it will just about outperform any mobile phone. It scores best for dynamics. Playing your favorite songs on the ATOM is particularly enjoyable. The vocals are expressive, and the track has a good sense of depth and separation with the words, the simple drum beat, and the lead guitar, and it builds nicely and with purpose.
The verdict: LUMOS ATOM
The LUMOS ATOM is an excellent projector. It isn't buggy, nor is it missing any significant features. It isn't imbalanced for picture and sound, and we can imagine relaxing into a perfect mini-cinema experience on the go with it.
The built-in audio is good enough that it may be all you need. The speaker delivers high-quality sound for this class of projector and sufficient volume to easily fill a small conference room or family room. For audiophiles, you can also choose to connect an external system to the audio out port.
If you're looking for something to bring around, the new LUMOS ATOM Projector is the right portable 1080p projector for you, retailing at just S$999.