Have you forgotten how the cinema looks or how it feels to watch your favorite movie titles on the big screen? The pandemic has made our cinema experience less exciting because of the restrictions. Hence, LUMOS, a local Singapore brand, released the LUMOS AURO projector, an affordable entertainment solution for cinema lovers.
You may already have a TV or two, but having a projector at home can be a good upgrade for your entertainment. At S$299, LUMOS AURO is one of the company's lower-cost FHD 1080p home projectors, giving you a lot for your money where you don't have to pay more than a grand to get one with decent picture quality.
Minimalist and sleek design with modern Singapore home in mind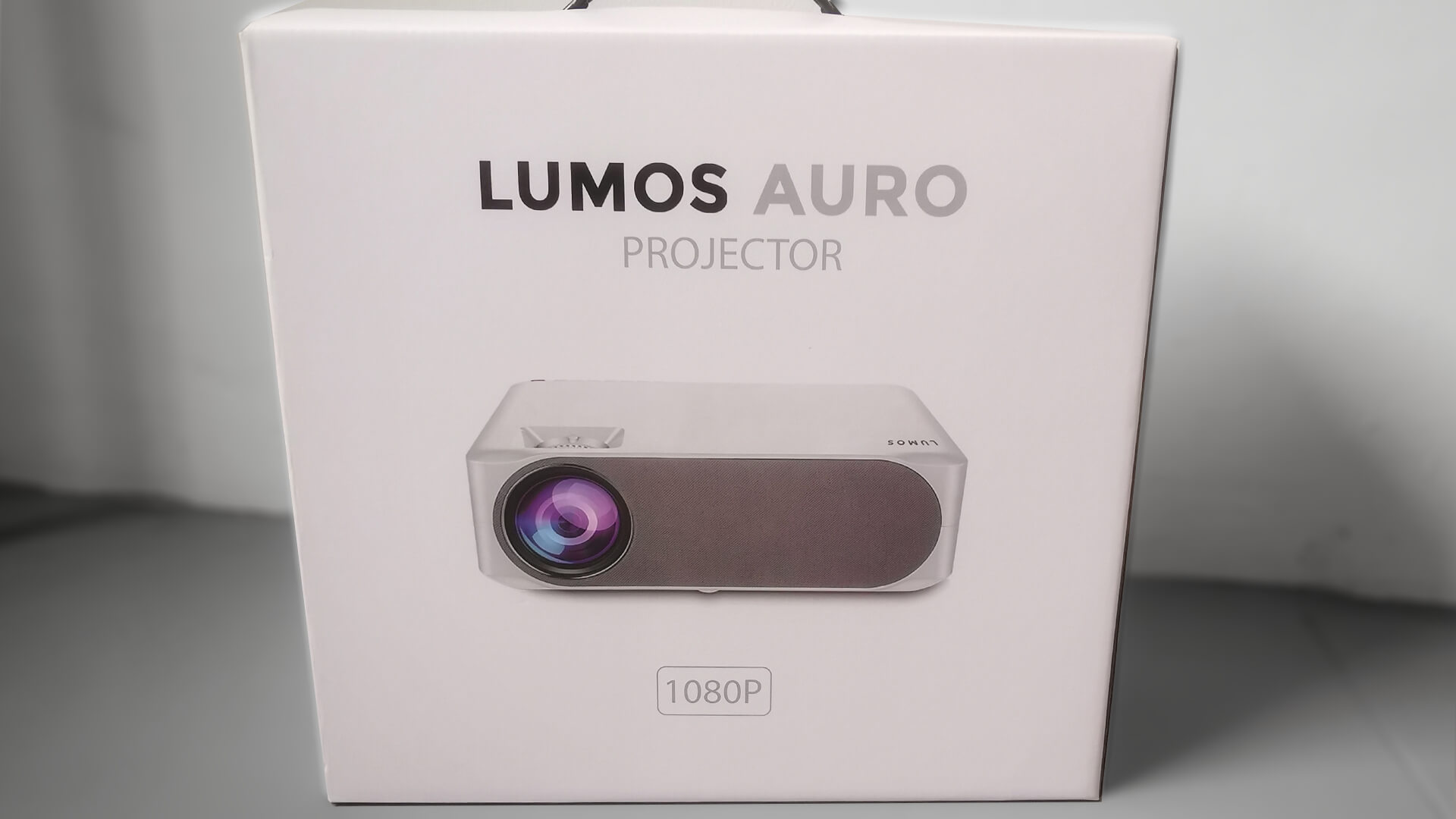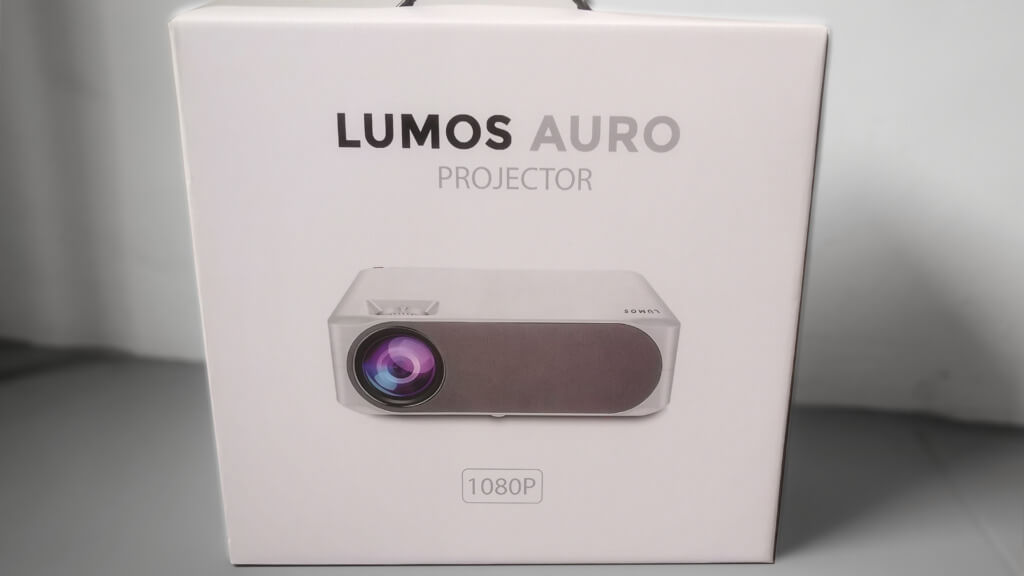 The LUMOS AURO projector is one of the few affordable 1080p projectors designed from the ground up for permanent home theater installation. As far as design is concerned, this home entertainment projector comes with a lens on the right as you face the front and air vents on both sides. The frame is built of reinforced plastic and looks firmly constructed: this ensures that you can handle it around without fearing that it will unexpectedly break apart.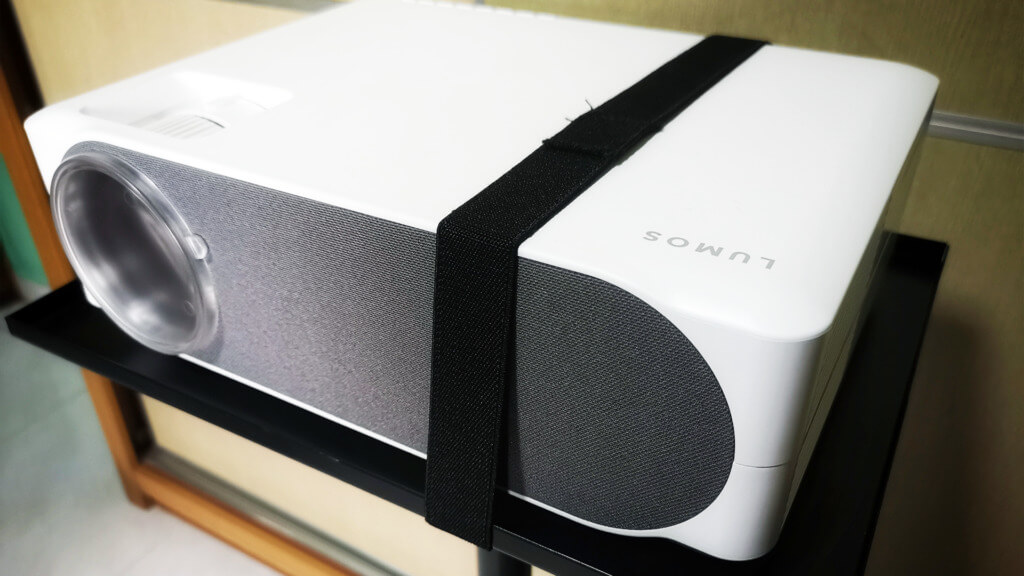 Rectangular in shape, the projector has clean rounded edges and corners, giving it a nice smooth look. Its white finish also blends in well with any modern Singapore home decor. Having said this, the LUMOS AURO is rather bulky (32 x 24 x 11 cm) but lightweight (3kg).
As far as connectivity, the AURO has your typical audio and video options. It has two HDMI ports and two USB ports for your devices. Then there's VGA/AV and a 3.5 mm audio out.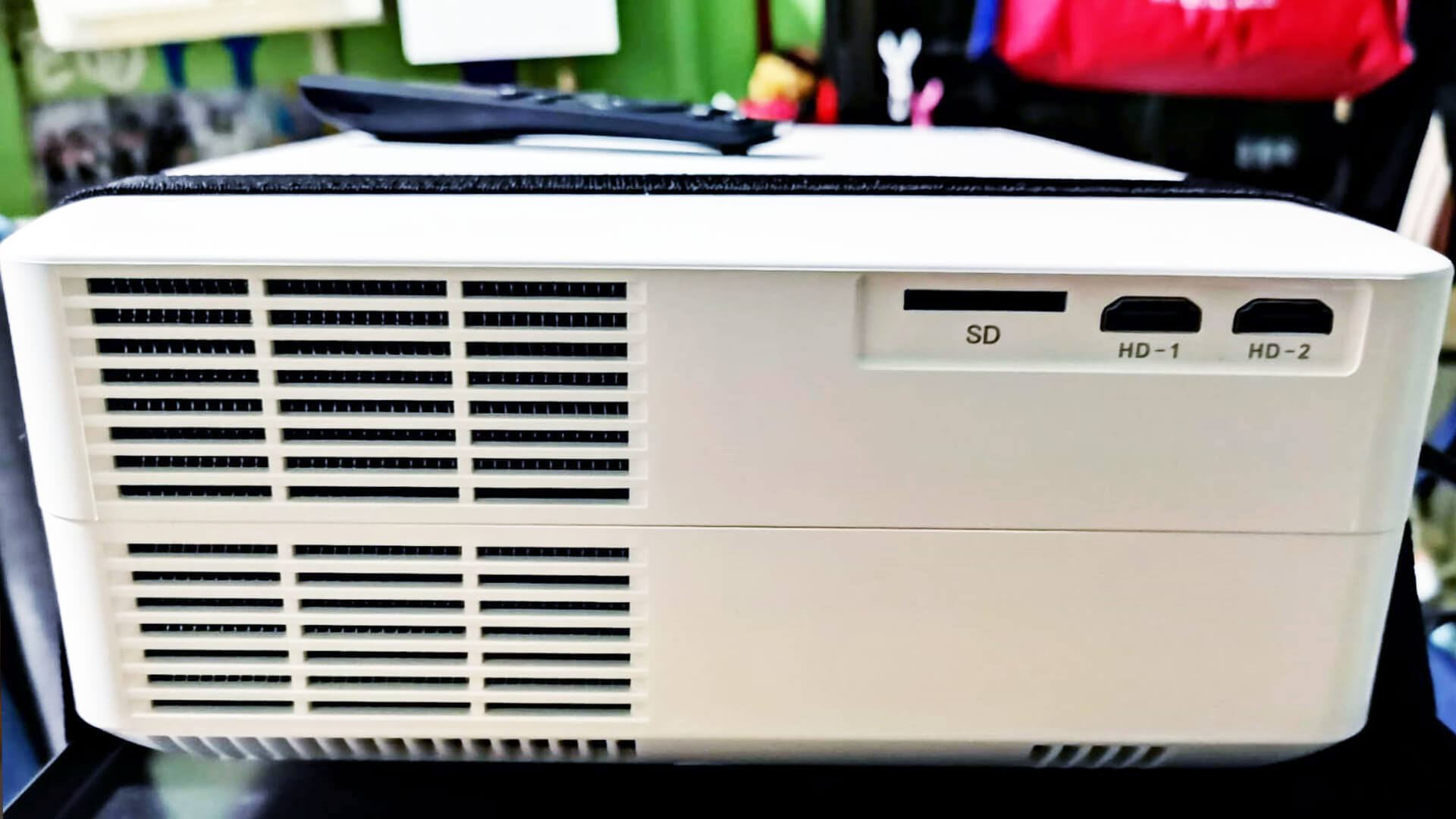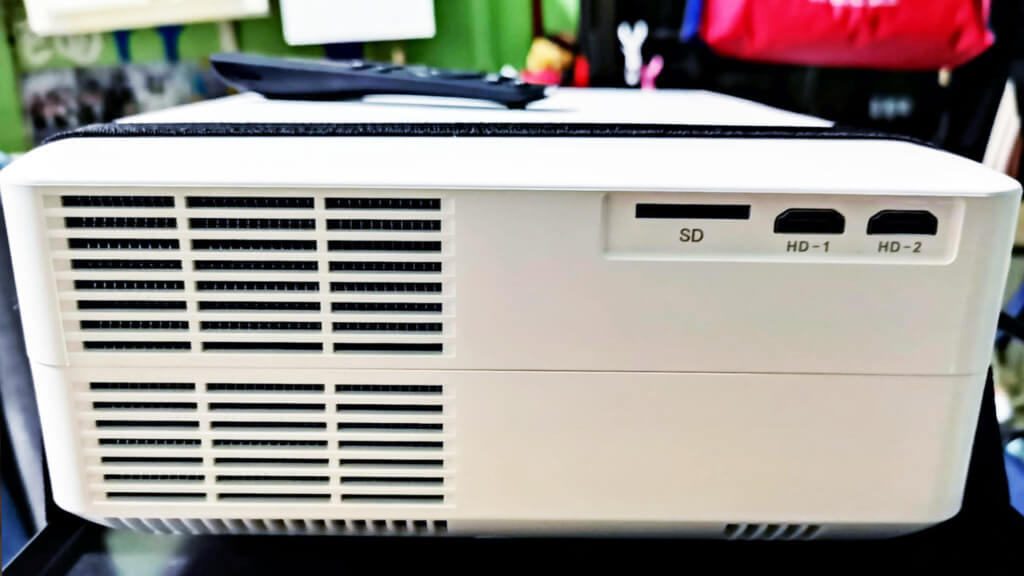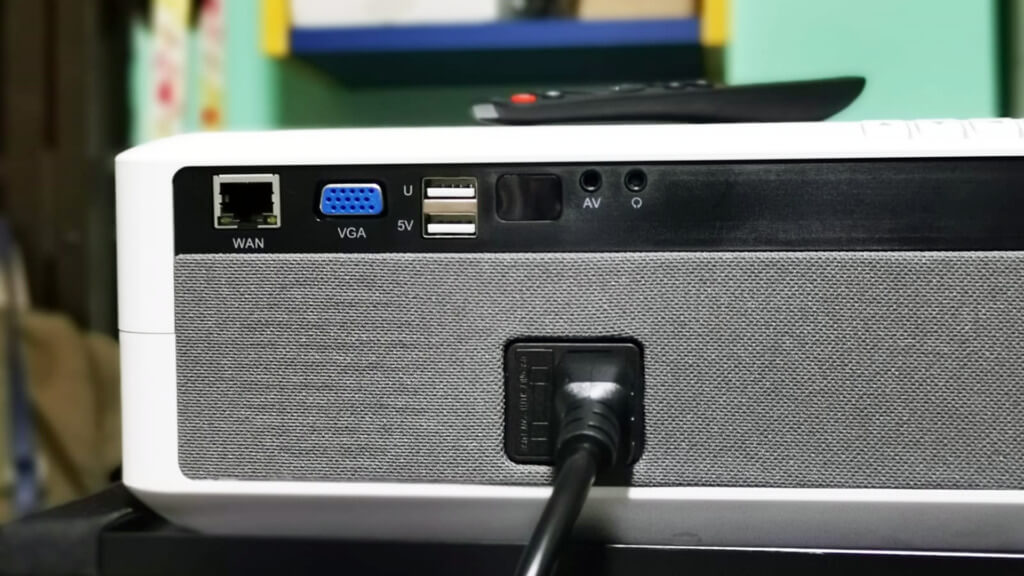 There are some basic controls on a unit at the top rear of the projector, but the primary method of setting up and operating the AURO is the included remote control. This LUMOS AURO remote control is well-made, sensibly laid out. All the main buttons are well within reach of your thumb, positioning it as a very effective remote. It is decent for basic control and navigating in the majority of the inbuilt app, such as YouTube. However, it seems to be a challenge to navigate on Netflix, which a separate wireless mouse would be preferred.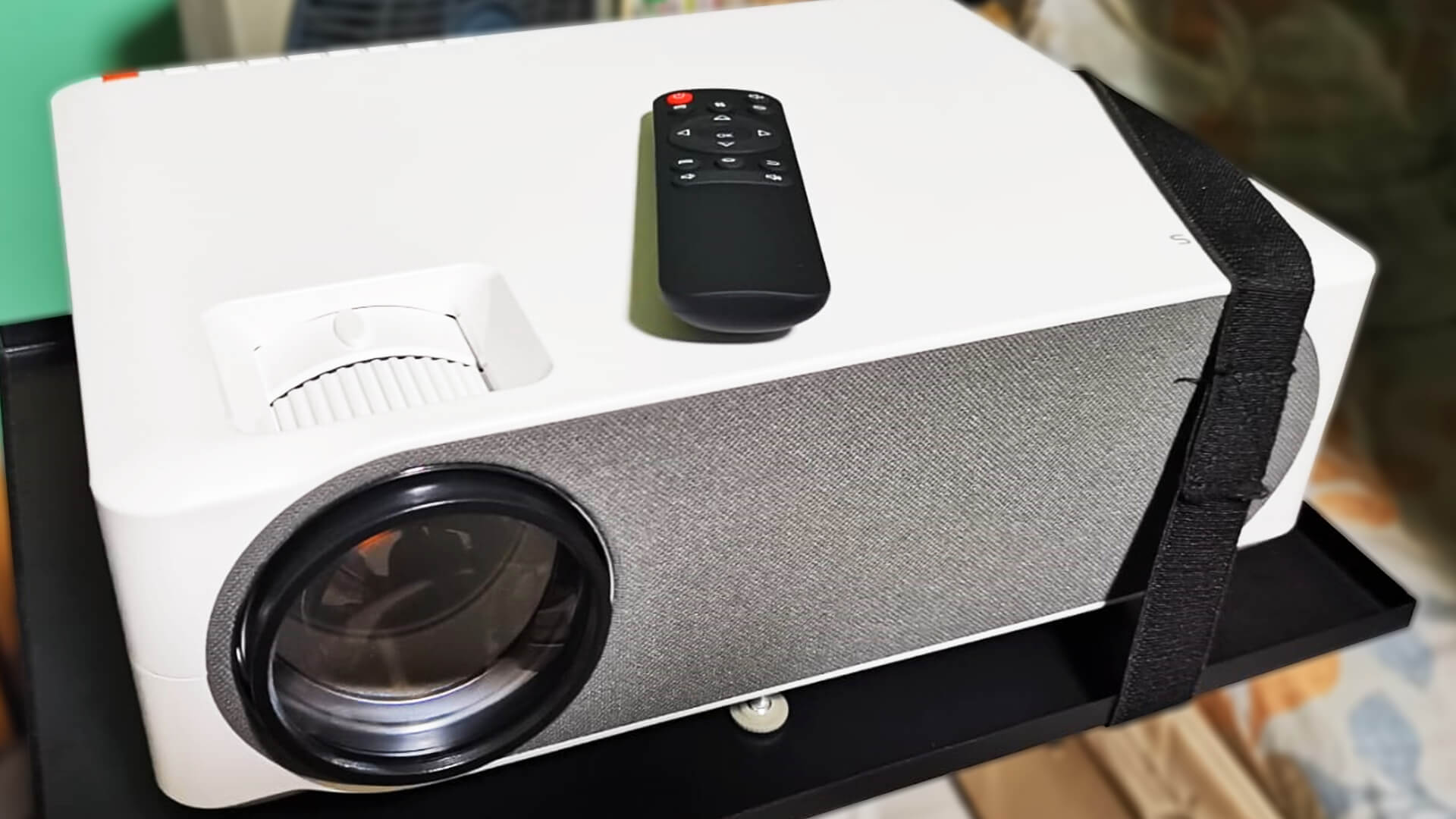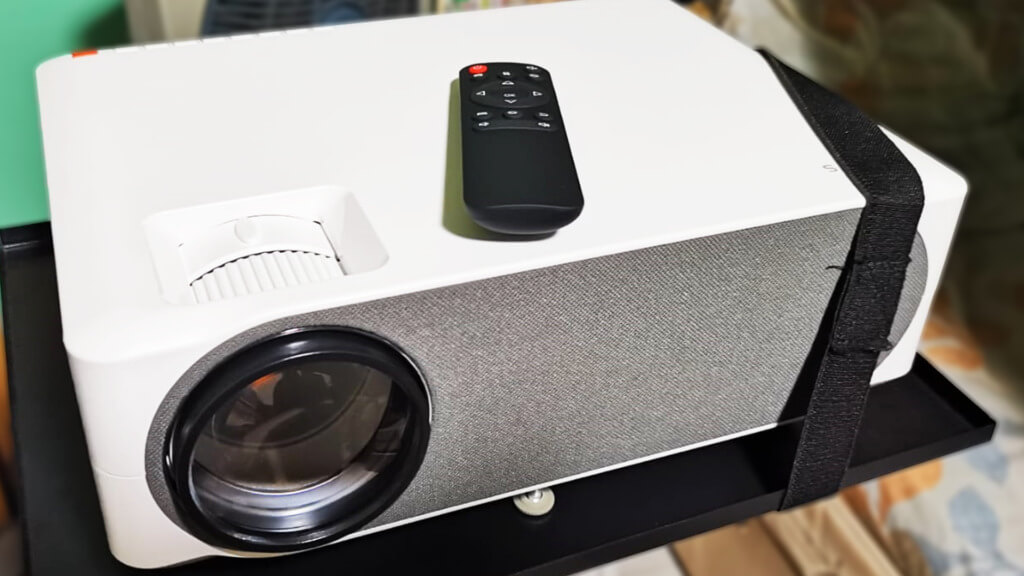 Also, two control rings are on top of the projector for focusing and keystone correction to get the best image performance. More keystone adjustment is available in the settings.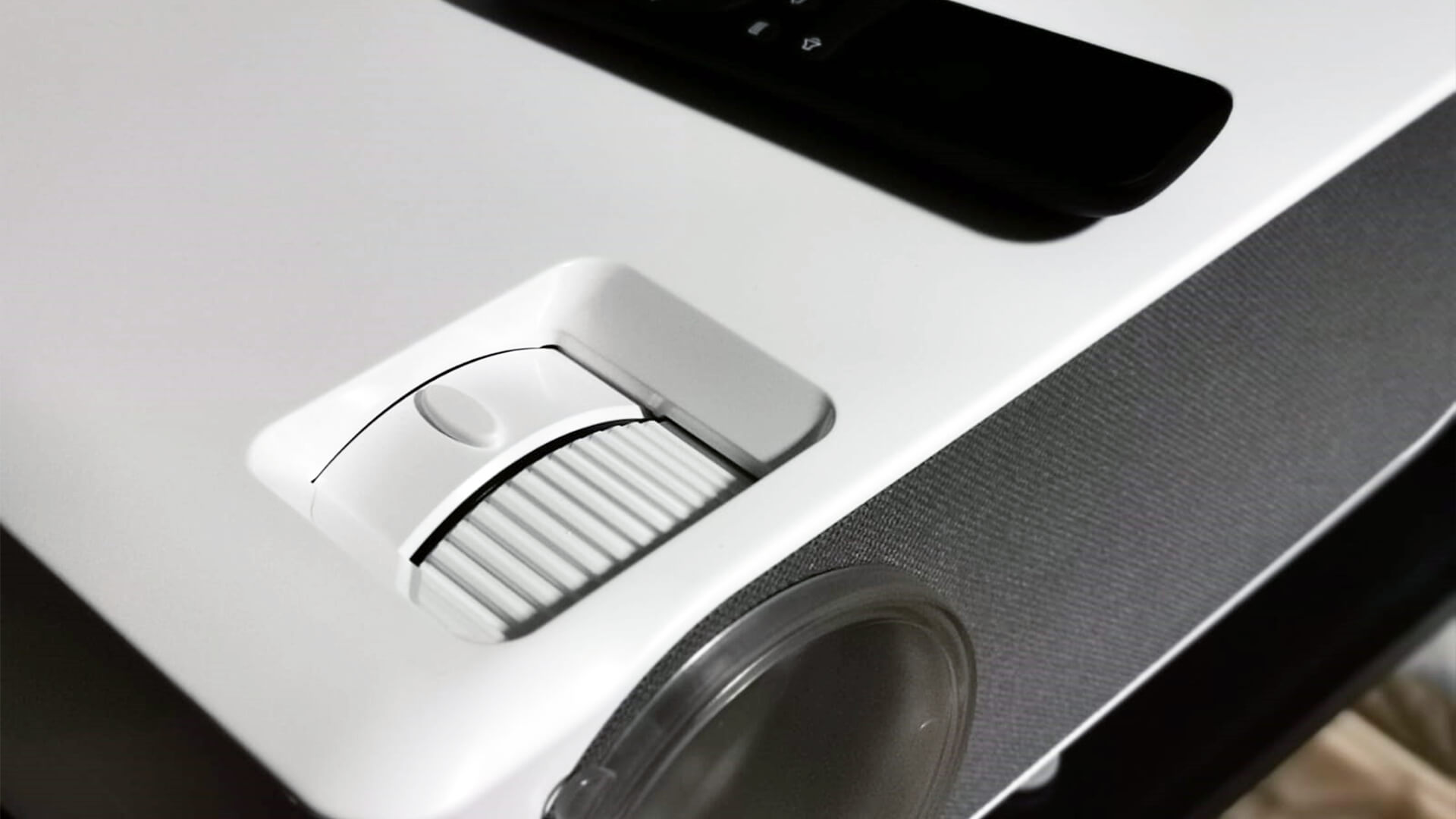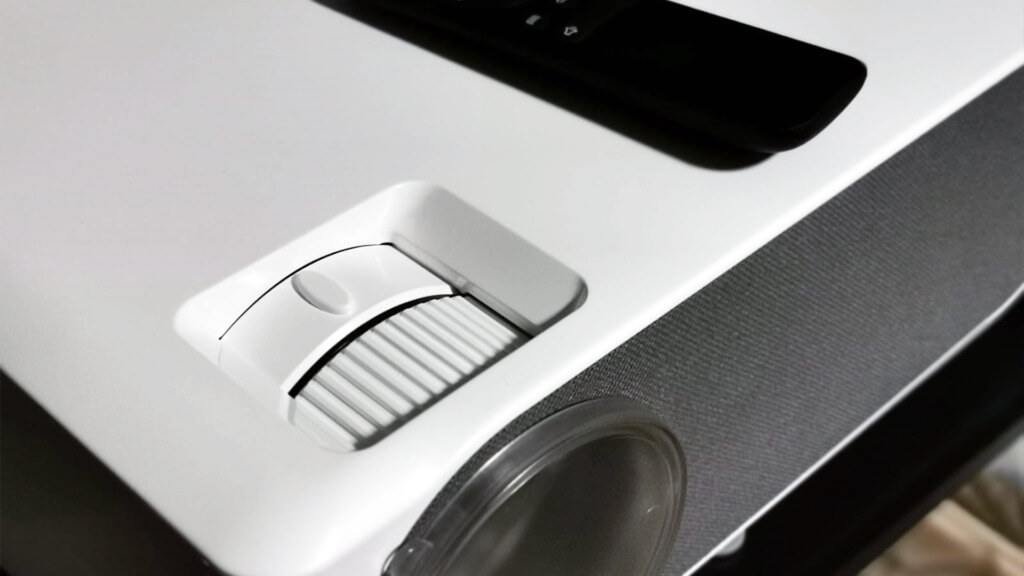 Impressive visuals with excellent light output
By having a native resolution of 1920 x 1080 (true 1080p), also known as a full HD (High Definition), the LUMOS AURO can provide 2.25x clearer than the typical 720p projectors, and this means a whole new level of image clarity and sharpness that defined fine details to showcase your favorite Netflix shows.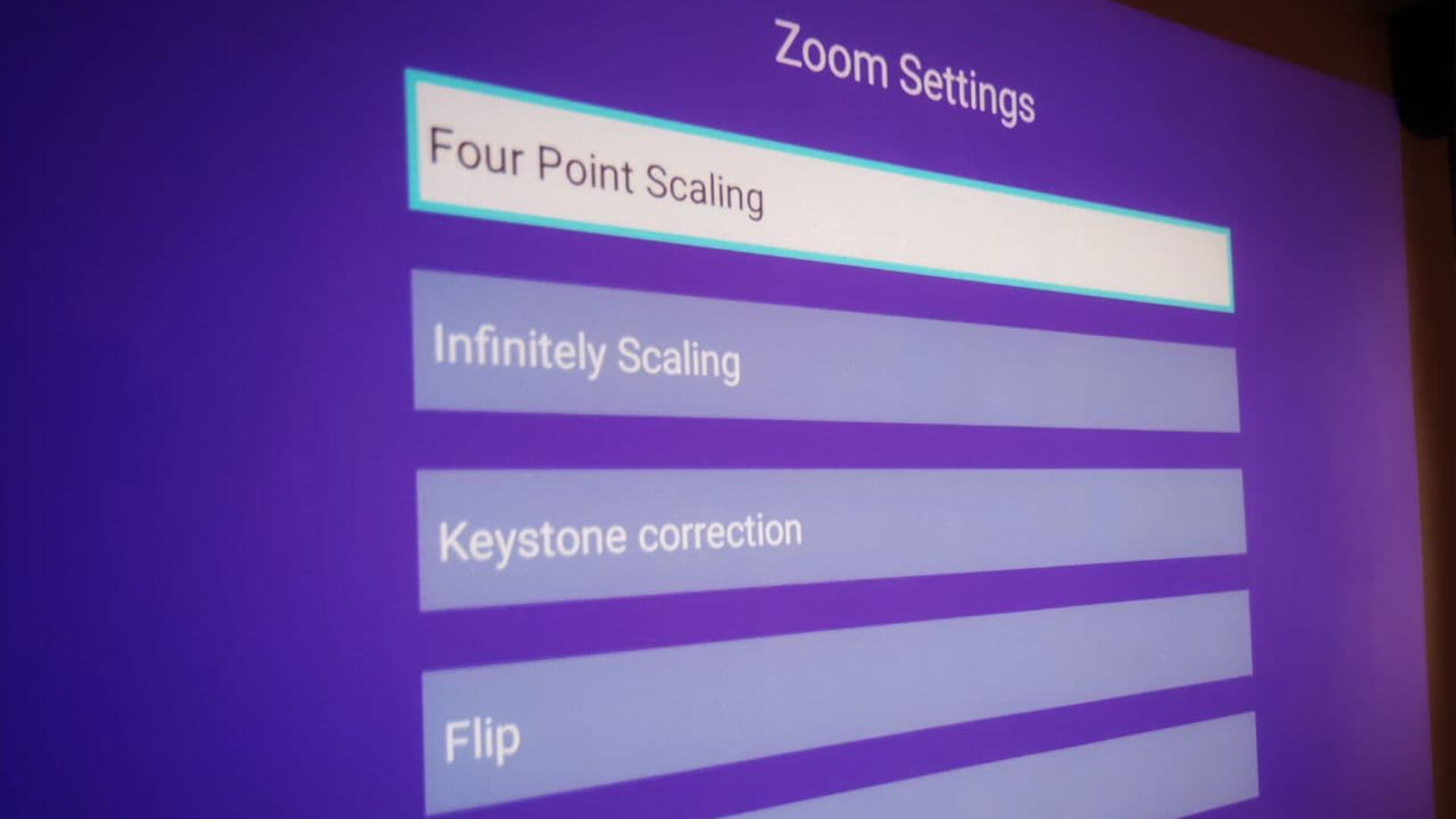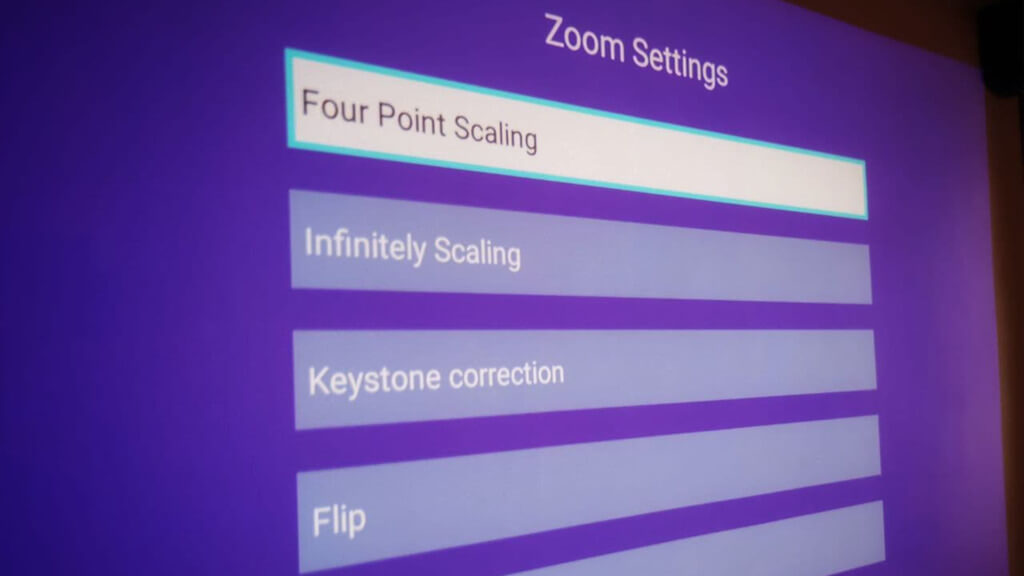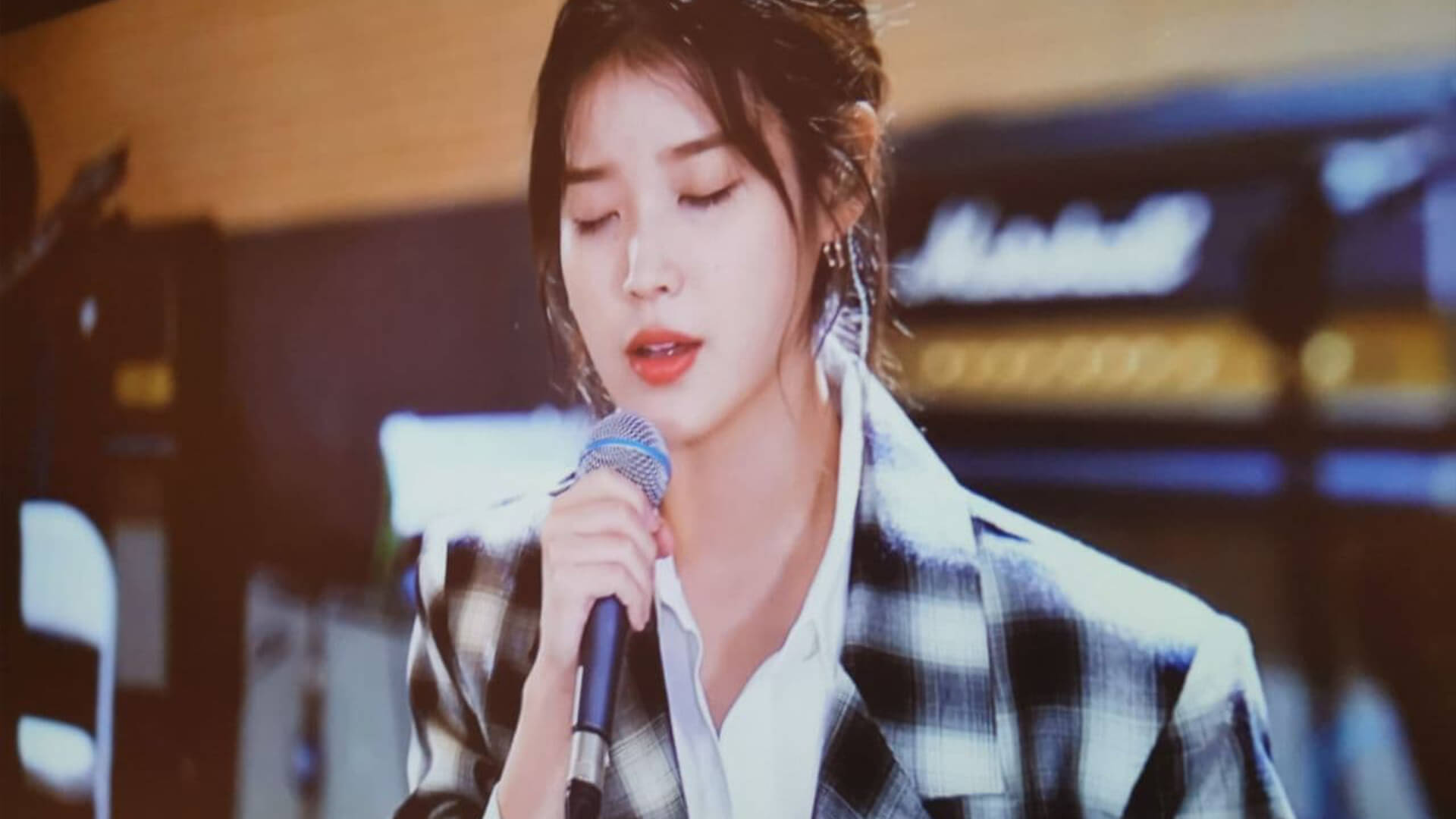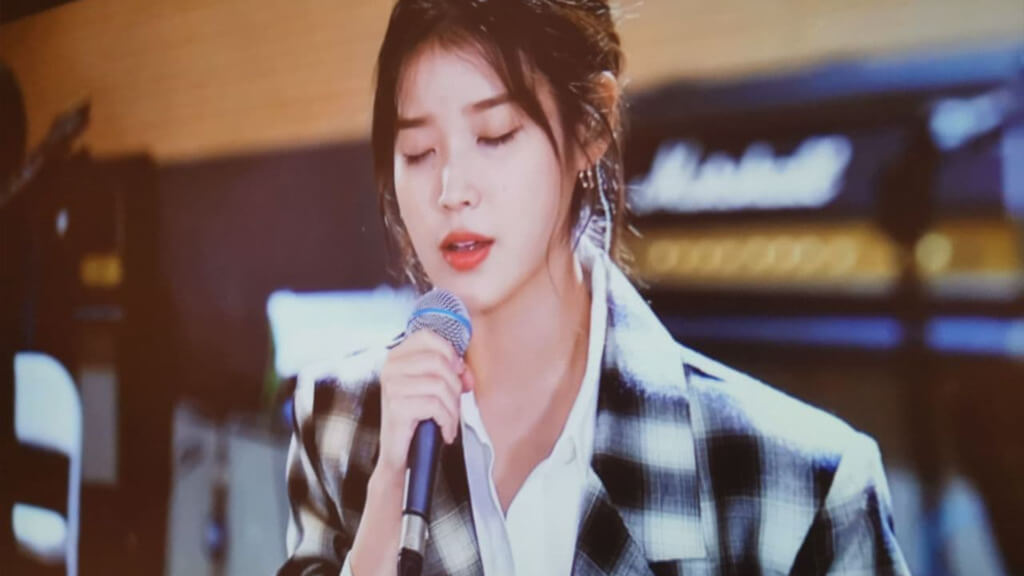 Add in 6000 lumens of brightness, and you have yourself a truly stunning cinema projector for any room. In our tests, the projector works relatively well in both a dimly lighted room and a totally dark room, compared to typical projectors, which only give 2000 to 3000 lumens. This brightness rating also provides the LUMOS AURO an added versatility, making the colors more vivid in darkness without looking grainy or washed out. The contrast ratio of 4000:1 is good, but not the best in the market. We would still recommend keeping the curtains closed while the sun is out if you need to search for important items in dark corners, but the AURO performed admirably for general play.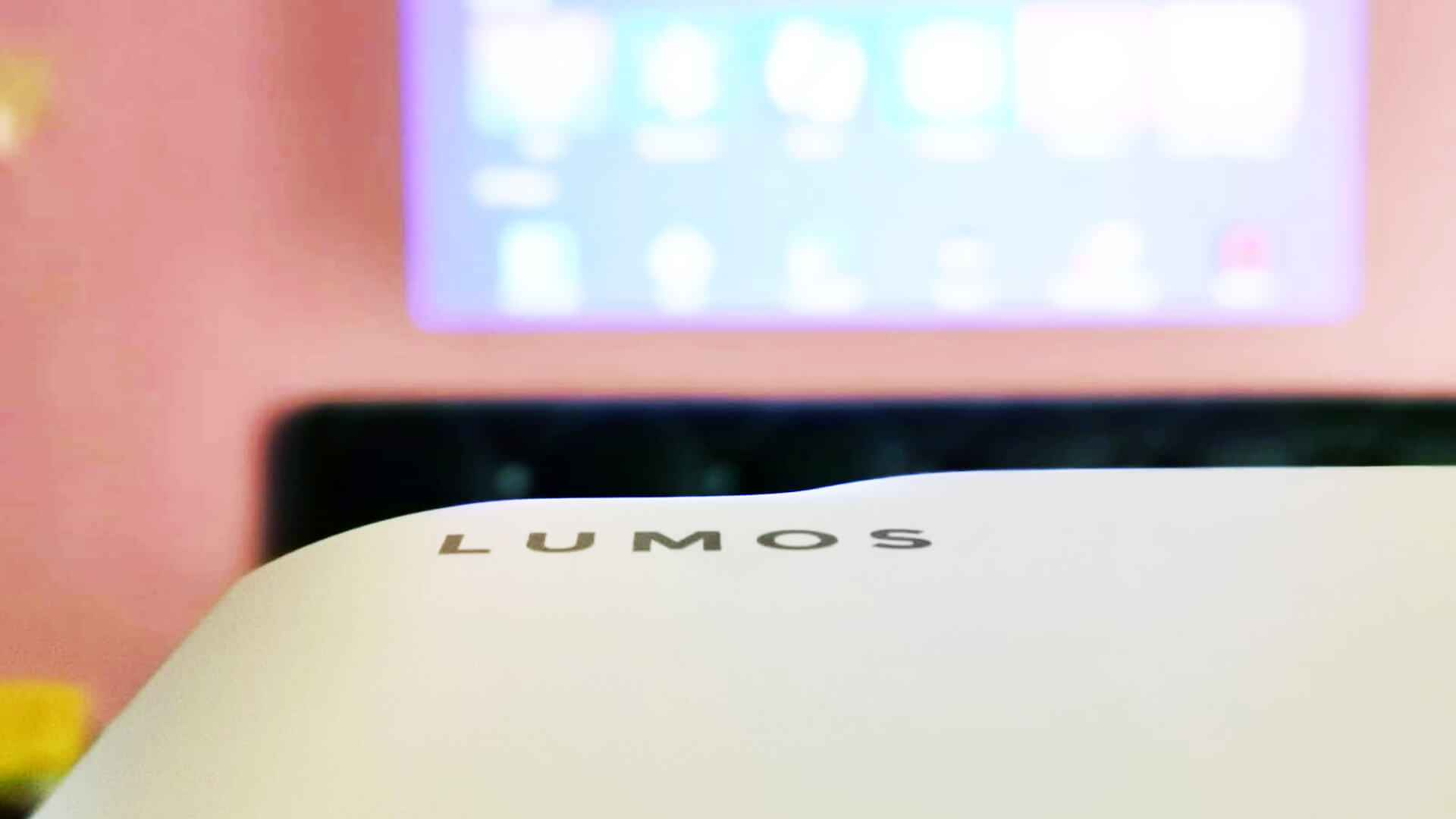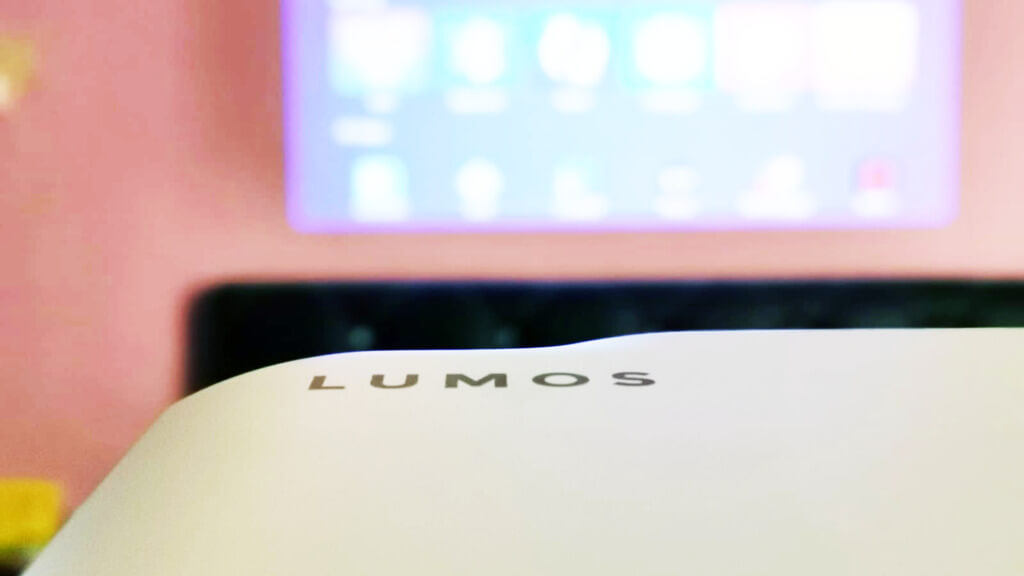 This home entertainment projector also has a 1.5m short-throw ratio of 1.35:1 (for every 1 foot of image width, the throw distance is 1.35 feet), a real game-changing feature. This feature makes it easy to be used anywhere. Even if you have a small room, you can place it closer to the screen while still achieving a decent projection.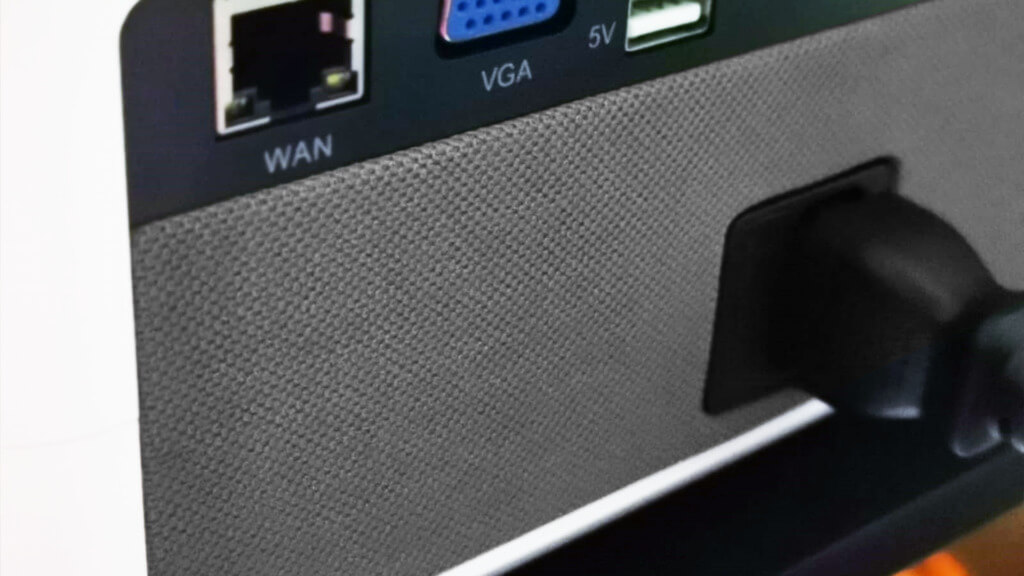 The LUMOS AURO also comes equipped with a 5W speaker, built to support Dolby Audio AC-3, which provided a richer surround sound. Testing it with a few tracks give the result of a decent range, passing off as a decent Hi-Fi but cannot play tracks with wide dynamic range. It is surprisingly loud for the size, and dialogue is intelligible, but it can only do so much to battle physics. It also won't give you a cinema sound as with most other home entertainment projectors; thus, it will be better to connect to external speakers through a receiver or a soundbar.
Easy to set-up with multiple input sources
Setting up is quick and straight-forward with the guidelines provided in the box. You just need to plug into the power socket and the other end to the power in. It took less than two minutes to get it started.
The LUMOS AURO projector can easily fit into any tight space with its short-throw capabilities. You can achieve a reasonably big screen size without needing a lot of throw distance. It was very convenient and easy as most of the houses now are working on a tight measurement. It is a definite plus point to be able to adjust accordingly without any decrease in the image quality.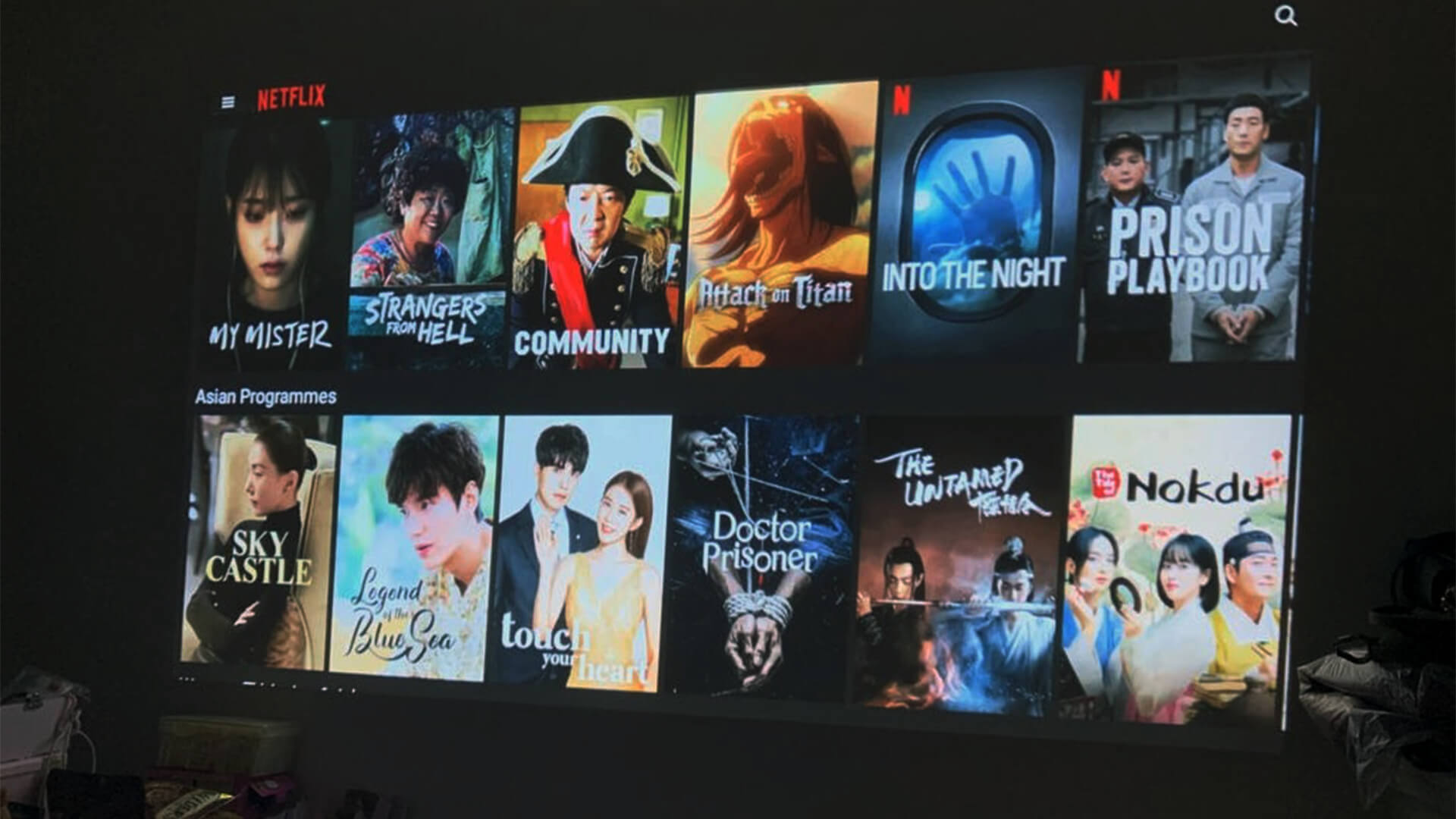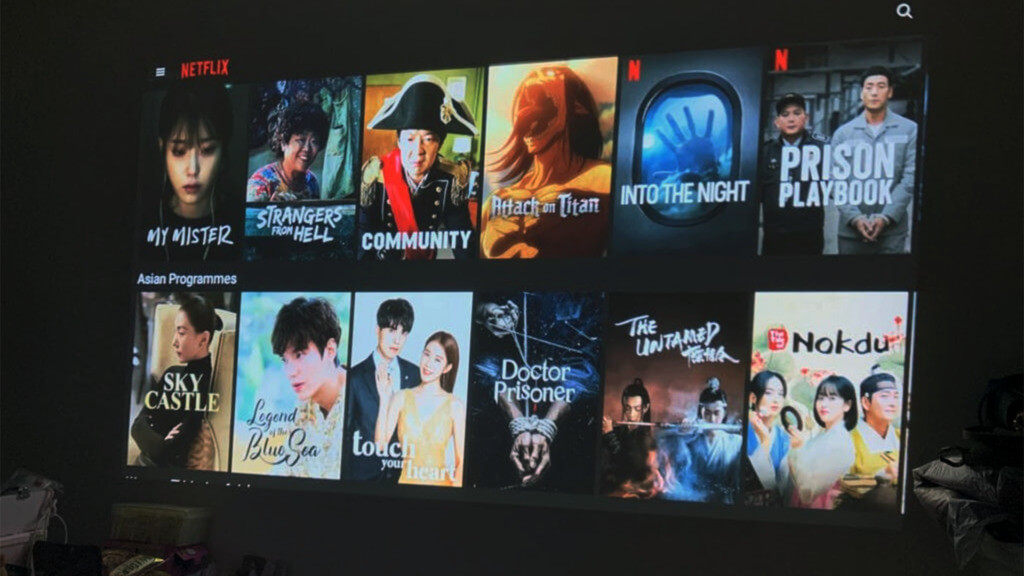 The smart version of the LUMOS AURO is quite useful as well, coupling the projector with several pre-installed apps, including AirScreen, Mcast, Netflix, and YouTube, among others. It is really simple and helps a lot when you just to enjoy your favorite shows without the need for an additional laptop or gadget. There are also many input sources to play your video. This makes it an excellent choice to bring the projector to your friend's house to share this fantastic experience. Internet connection is also not a problem if you decide to play your show through a USB thumb drive or SD card. You can also play your video with your computer through a VGA connection.
The verdict: LUMOS AURO projector
The LUMOS AURO projector is well-made, has all the connections you'll need, and sports a solid set of features with a sweet price point. Despite not having a native 4K panel, it can deliver highly detailed images and is also very bright – making it ideal for less than perfect conditions such as a room with white walls or big windows.
Amid so many tough competitors around selling short-range home projectors, LUMOS has managed to sell their products at a cheaper rate despite having leading technical specifications. This is partly because of their direct-to-consumer business model where there is no middleman when they sell the products. At the same time, the product has received positive reviews on its website.
Overall, it is worth it to get this projector for a home cinema experience. This projector comes in two versions, mainly the regular (retailing at S$299) and the smart version with inbuilt Netflix and YouTube (retailing at S$398). The RIZE stand can be purchase with a bundle with any version of the projector at S$55. The adjustable stand allows the projector to be placed on a perfectly flat surface and adapt to the height of the screen desired.