The epidemic has hastened technological change in the hotel business. Contactless payments have become widely adopted, fitness centers have gone virtual, visitor communications have shifted to smartphones, and self-service has become the norm.
While some hotels were quick to implement new technologies, others played the technology game for years. As a result, this list includes some remarkable hi-tech devices and hotel room amenities that go beyond the standard flat-screen television. Some of the cutting-edge technology on this list may turn off more conventional tourists, but it will be a success for tech-savvy millennials.
These qualities incorporate technology into the fabric of the operation, making it a focal point and essential element rather than layering it on top of it. Others build their whole brand on the tech-enabled visitor experience, while others utilize it as an Instagrammable moment at a single place. In any case, technology is at the forefront at these establishments.
Here are some of the most unique high-tech hotels in the world.
Singapore: W Singapore Sentosa Cove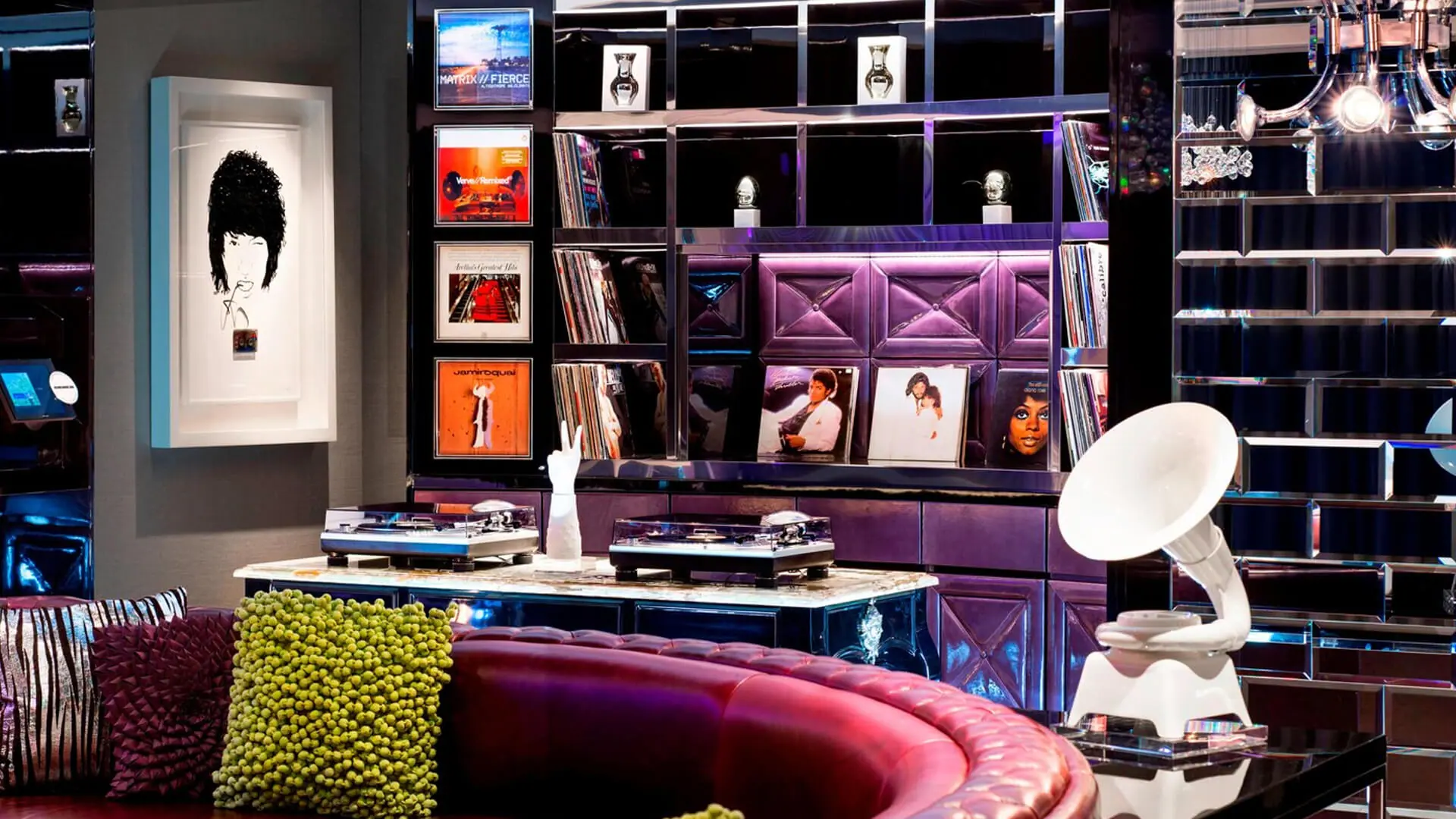 W Singapore Sentosa Cove has everything you need in a futuristic hotel, including underwater speakers, suites with private DJ booths, mood-themed and signature-scented conference spaces, and LED lighting throughout. Everywhere a guest sees, there's a feature they desire but are probably unaware of. The W Singapore hotel has 240 rooms and is set in a lush tropical setting.
Aside from the technology, the tropical surroundings and huge lagoon-style pools at W Singapore Sentosa Cove are many reasons to stay there. However, if technology is important to you, the hi-tech training machines at the FIT gym and the sophisticated lighting and mood settings at Away Spa will not disappoint.
The LED HDTVs in the WOW Suites, including one in the bathroom, are fit for royalty, allowing you to enjoy a movie while relaxing in the Jacuzzi. When you want to bring the party back to your house, the Extreme WOW Suite even features a DJ spinning booth and a balcony with a plunge pool.
USA: YOTEL New York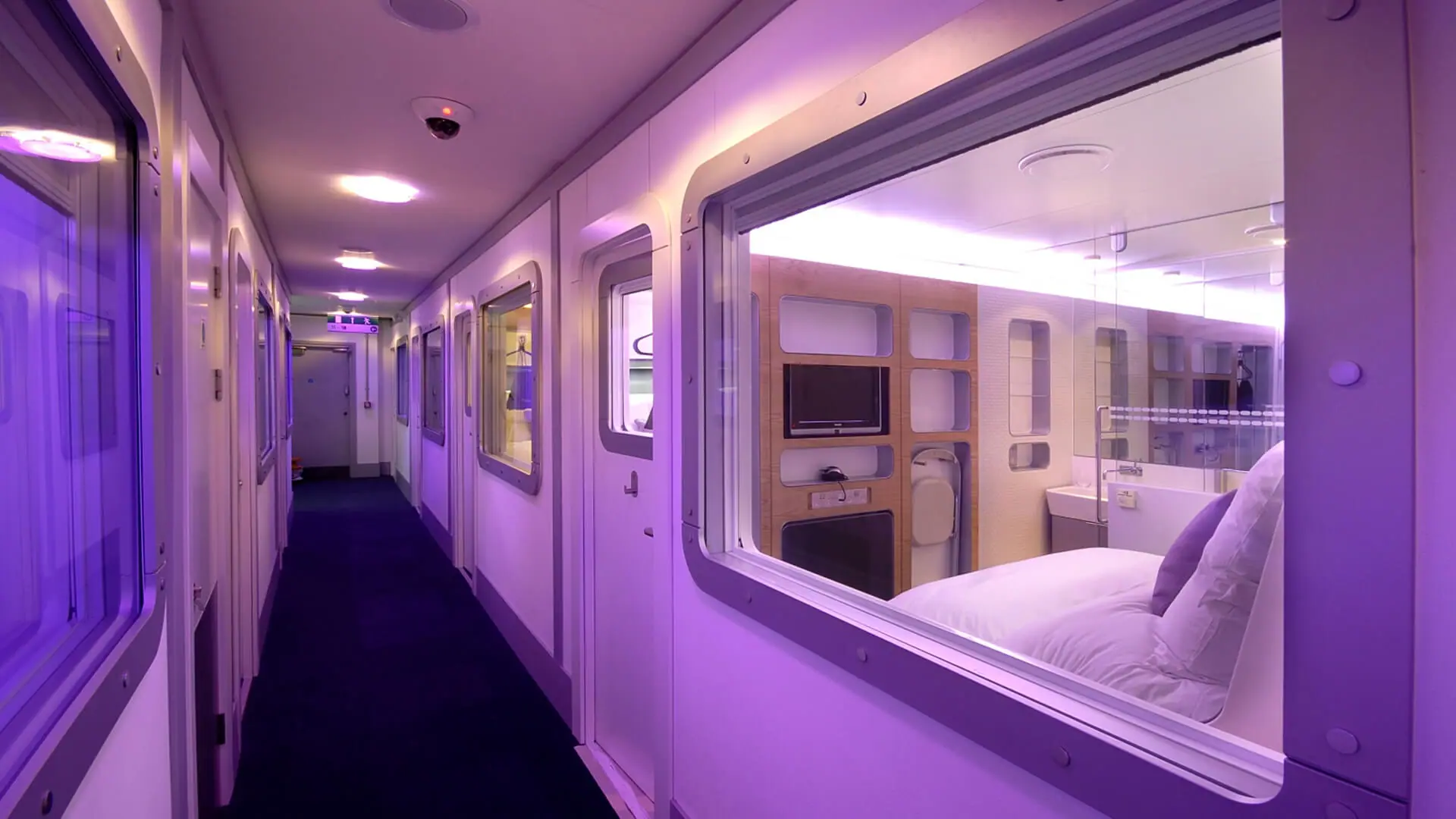 YOTEL New York offers several innovative features, like kiosk check-ins and fold-up beds. However, YOBOT, a robot that keeps baggage in secured containers, is maybe the most fascinating hotel amenity. With a pin code and last name, items can be recovered later.
The self-service kiosks also make checking in and out a breeze, and FOUR has a Mission Control area where you can locate restaurants and things to do. KOMYUNITI, a coworking space with light snacks, breakfast, and beverages, is also a great place to relax and charge your gadgets. 
Techno walls, optimum Wi-Fi, music streaming, and motion-sensor air conditioning are included in the bedrooms. In addition, there are 669 guest rooms and an event area that can accommodate up to 400 people.
Singapore: M Social Singapore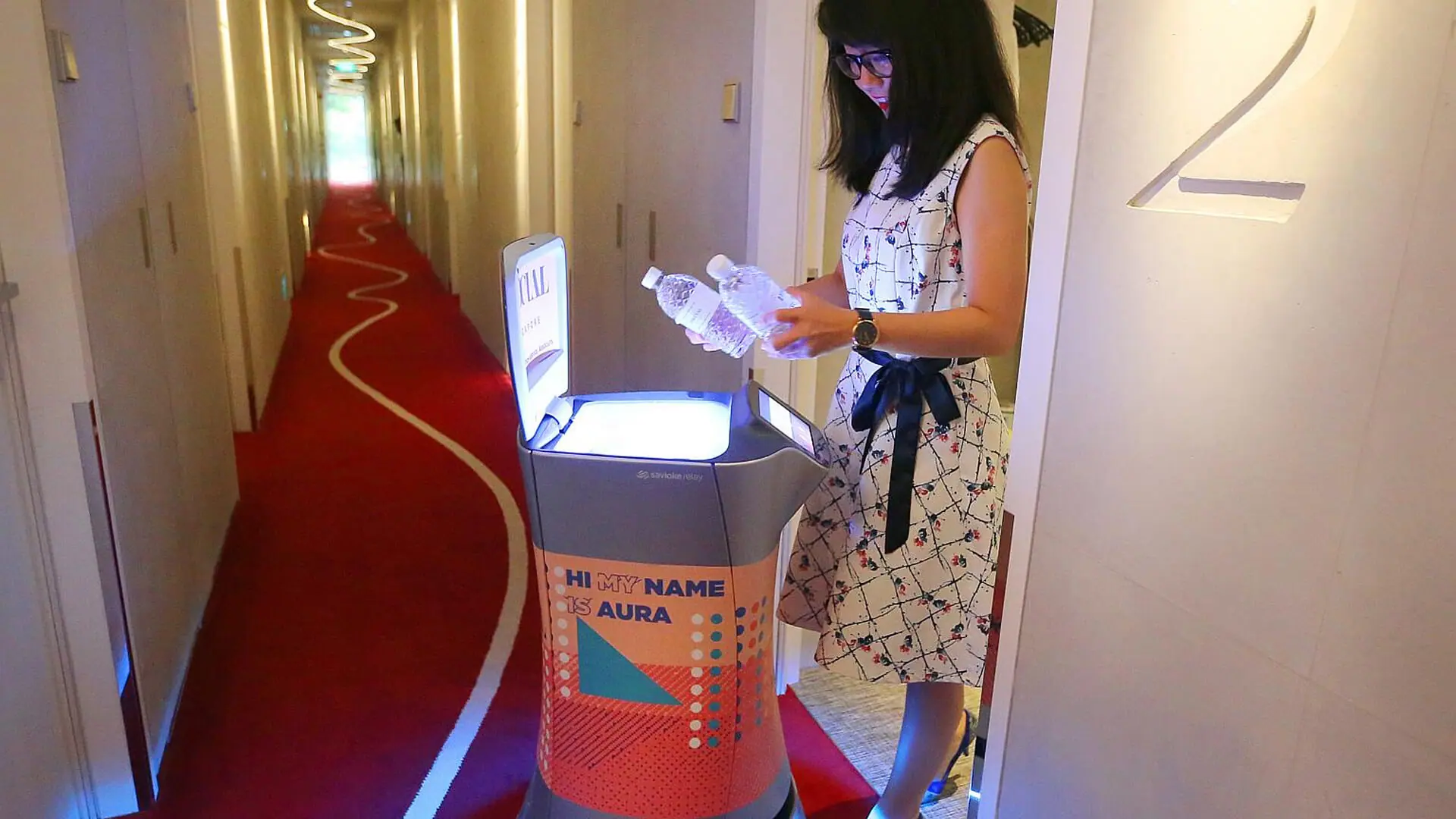 At M Social Singapore, it isn't easy to forget about AURA. This helpful robot serves as a butler, delivering room service things to your door. She even greets you when you arrive. The accommodations are also exceptionally technologically advanced, especially the complementary Handy smartphones, which may be used throughout the city.
You may also swim in the outdoor pool or work out in the gym after work if you want to unwind. In addition, you can stroll from the hotel to various electrical and gadget shops near the Clarke Quay shopping center in about 20 minutes.
USA: Hotel Zetta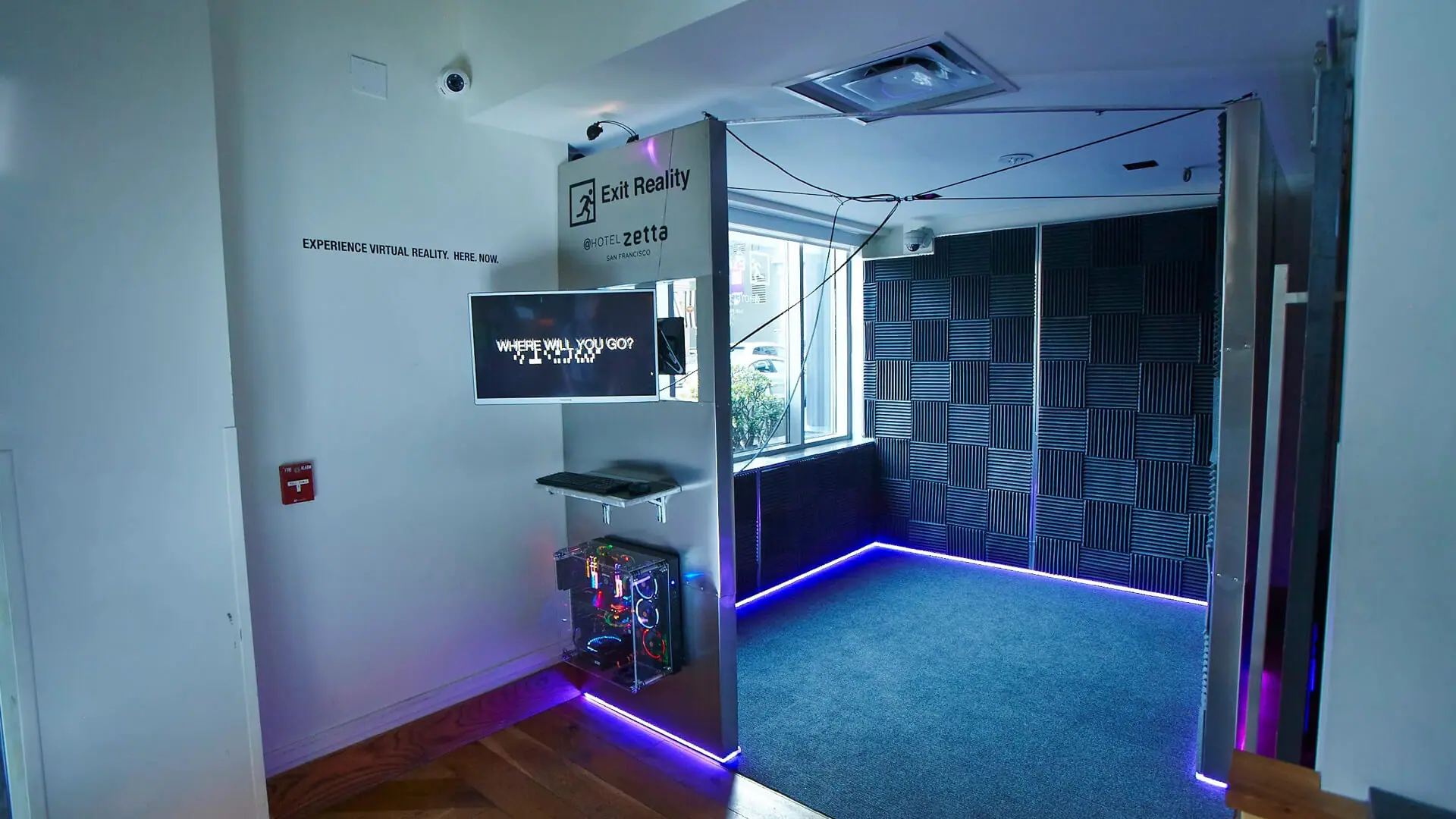 In an inventive city like San Francisco, it's only natural to discover one of the world's most tech-savvy hotels, Hotel Zetta. The 24-hour gym features cutting-edge cardio machines, and the VitalBar minibars in your room provide nutritious snacks and drinks to keep you in shape.
The quirky conference rooms combine work and pleasure, with built-in television, white-erase boards, and cork-covered walls. There's even one with video games called the Playroom. All of the rooms include energy-efficient lighting and occupancy sensors as part of the hotel's green effort. Smart TVs, Illy coffee makers, and, in some cases, Peloton exercise cycles are also included in these cozy abodes.
China: Pengheng Space Capsules Hotel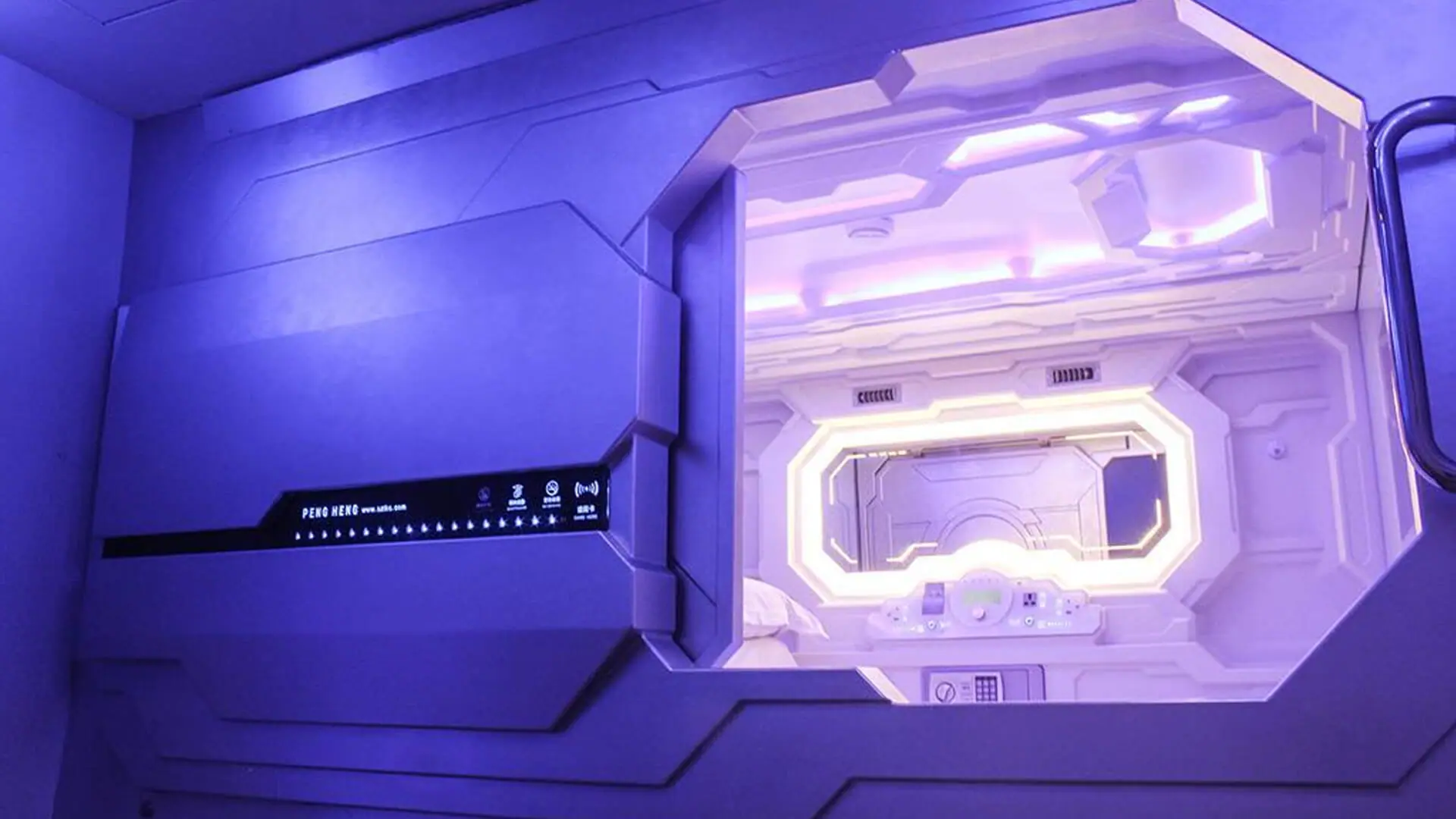 If the future is without humans, the Pengheng Space Capsules Hotel in Shenzhen, China, excellently represents it. The whole Pengheng crew comprises robots, including doorkeepers, servers, and front desk clerks. All of the 'rooms' are intended to seem like space pods, and the ultra-clean and sterile decor makes guests feel like they've stepped into a sci-fi movie.
Glossy neon surfaces, robo-waiters, and computer banks are just a few of the elements that make this hotel a sci-fi dream come true. The beds are meant to seem like bunk beds from a space station. The simple design, with only 17 capsules, allows for a low price.
Switzerland: Kameha Grand Zurich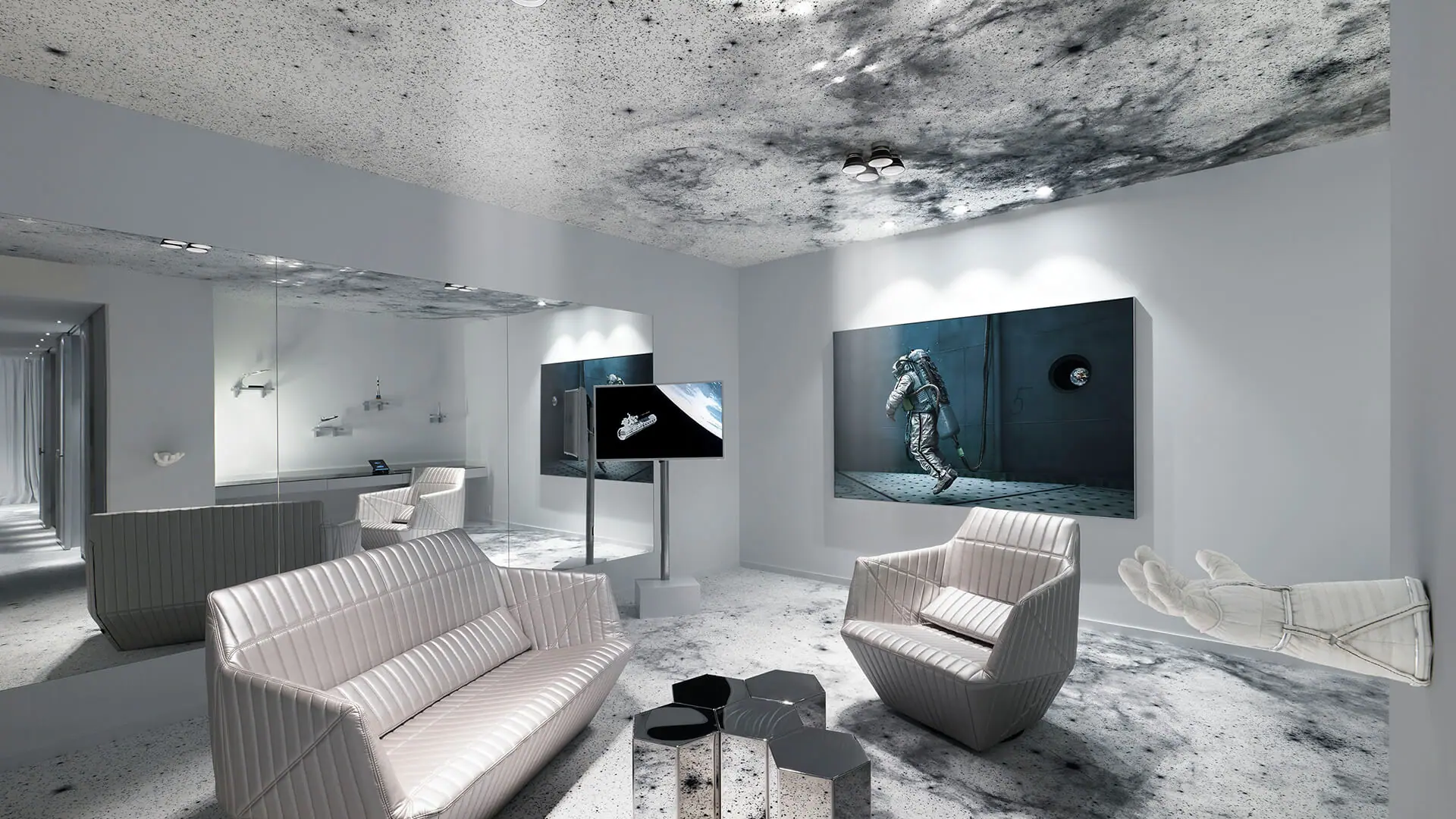 The Kameha Grand in Zurich isn't one of those quirky hotels where you'd be ashamed to stay. The high-end "lifestyle hotel," on the other hand, is part of Marriott's Autograph portfolio. It also has all the trappings of a luxury resort, including rooms designed by Marcel Wanders. The Space Suites are, without a doubt, our favorite accommodations. Because it physically links to space, it is the most futuristic room style on this list. The in-room TV has a live broadcast from NASA TV, so you can keep your space fantasies alive. The outer space furniture has been created down to the tiniest detail with a floating bed, images of galaxies, hovering astronauts, and models of rockets, as well as the ambient vibes, will contribute to that dreamy sensation.
Germany: 25hours Hotels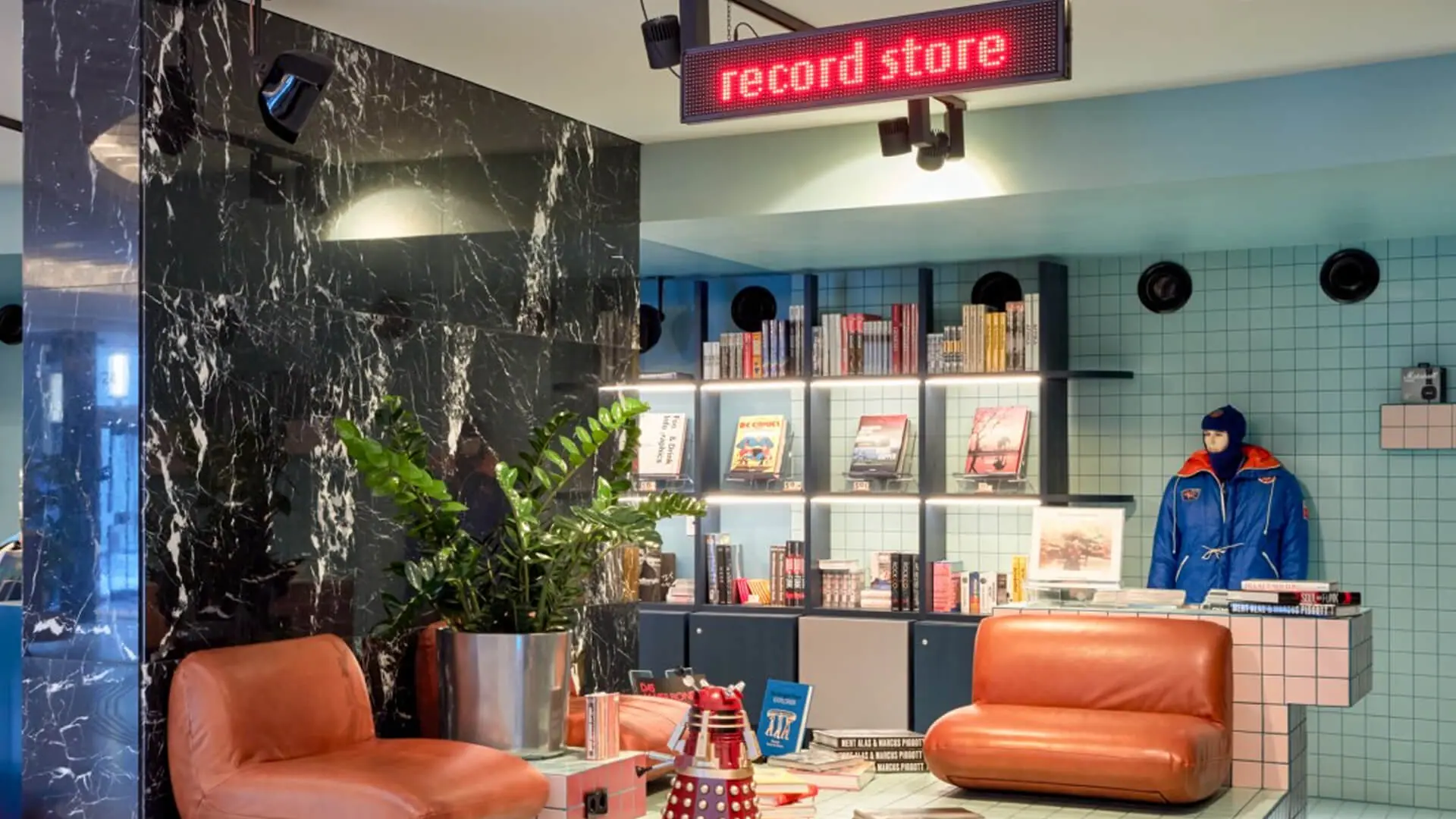 25hours Hotels is another company that emphasizes high-tech without sacrificing high-touch service. The brand experiments with new methods of connecting with guests, both through digital and analog channels, thanks to an in-house interdisciplinary think tank, the Extra Hour Lab.
In Cologne, this equilibrium is reflected in the record store, which welcomes visitors beside it. Perhaps this is one of the characteristics that distinguishes futuristic, high-tech hotels: those that know how to incorporate storytelling into the experience while incorporating cutting-edge technology.
Poland: Blow Up Hall 5050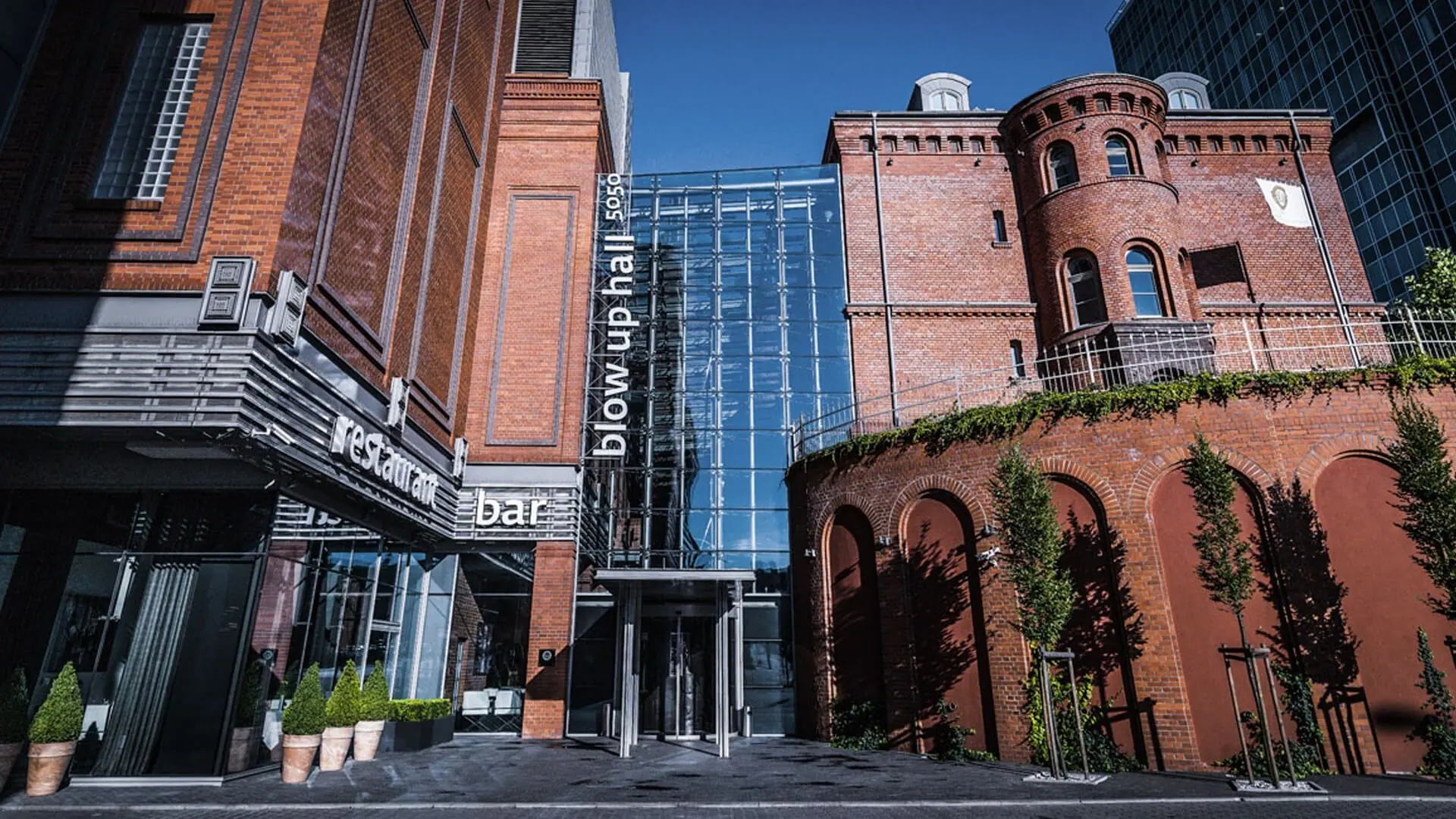 Millennials are flocking to Blow Up Hall 5050 because it combines modern art with cutting-edge technology. For example, this hotel does not have a front desk or room keys, instead of providing you with a smartphone that guides you to your room and unlocks the door. There's also a virtual concierge who may provide recommendations for restaurants, stores, and activities in the area.
Soundproof windows, Bang & Olufsen TVs, and state-of-the-art sprinkler power showers are in-room tech features. Take a rest while listening to live piano music, drinking drinks, or smoking in the Cigar Lounge at the on-site lounge bar.