Lego's brick-based collaborations are constantly expanding. All it takes is for you to walk into a Lego store and roam the aisles and aisles of all sorts of Lego kits. Movie kits, superheroes, architecture, automobiles, and even video game sets can be found. Yes, even gamers who are Lego hobbyists themselves can find a kit to work on, too.
Whether you're a kid or a kid-at-heart, you can now recreate some of your most-loved virtual environments and characters in brick form. This Danish toy brand has certainly aced their R&D for new kits to come up with, as they know Lego gaming sets will always be a big hit.
Let's jump right into this list of the six best Lego gaming sets to add to your wish list and practice with so you can be a Lego creator expert yourself.
1. Lego Super Mario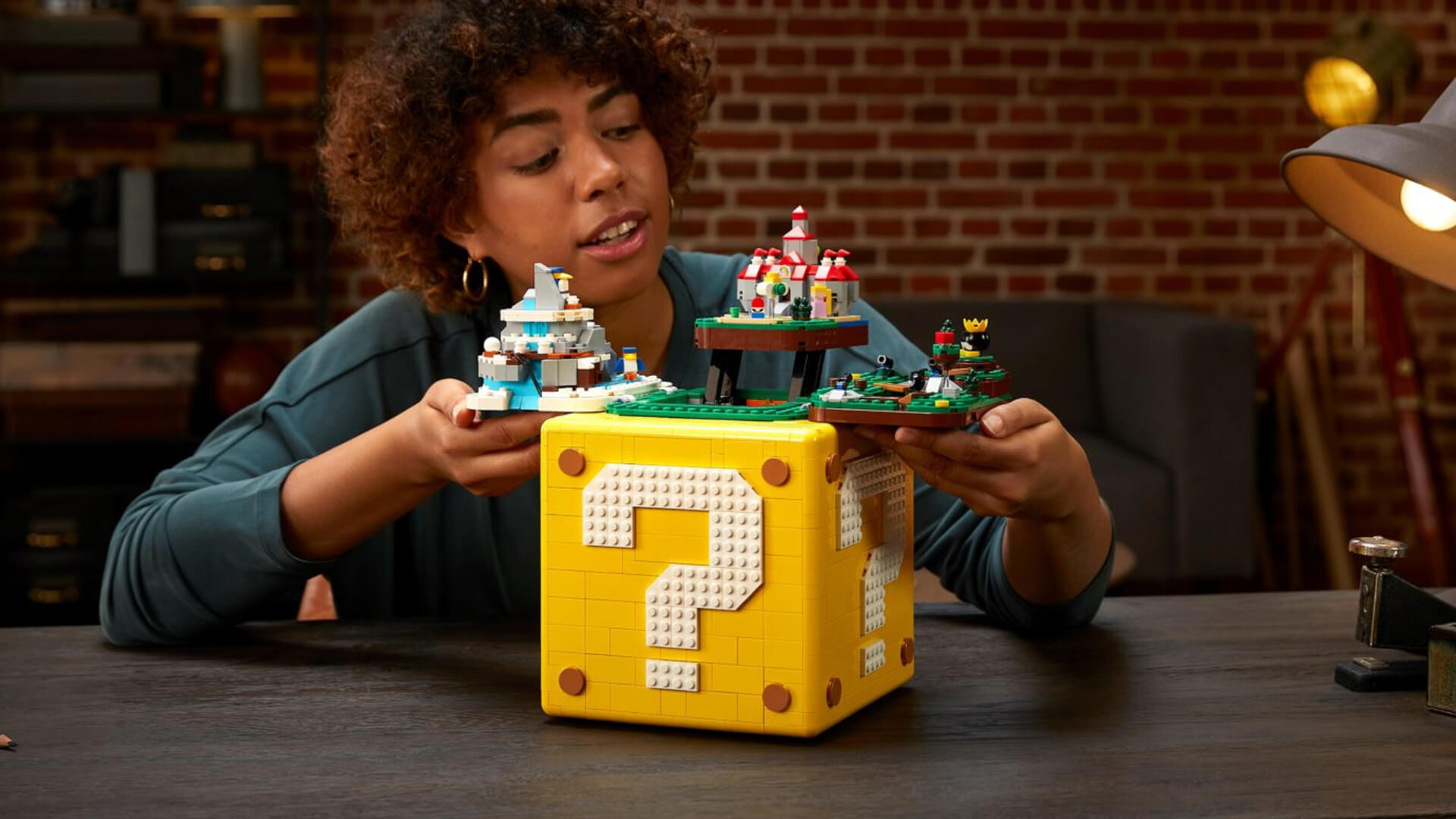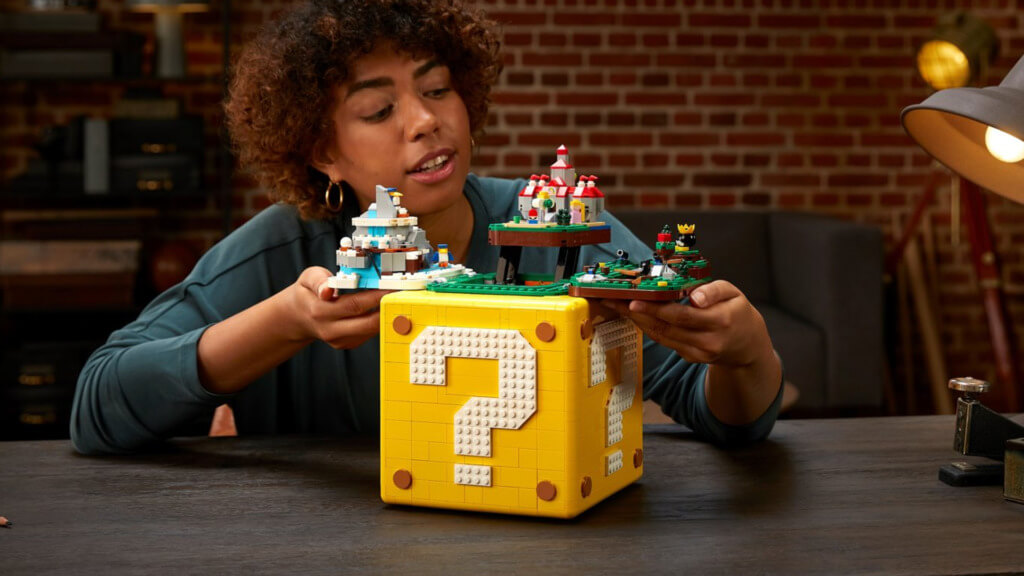 The Lego Super Mario sets could be one of the oldest Lego gaming sets as they have been around for quite some time. After all, Super Mario is, in itself, a classic video game. Adults who were kids of the '90s grew up knowing Super Mario, and even to this day, that popularity stands.
With Lego Super Mario sets, you can create more than just mini figures of the main characters: Mario, Luigi, Princess Peach, and the rest of the gang. The sets you build can provide an interactive play environment, as it is in video games. It is an exemplary screen break for children to encourage imaginative play where they can imitate what they've seen and done on the video screen.
The 71395 Super Mario 64 Question Mark Block is a no-fail Lego Super Mario kit. While quite an expensive set, it's the ultimate Lego building experience for Super Mario fans and gamers. It's an unassuming set, like a big yellow box with question marks on each side. But, don't let that fool you, as the yellow box hides quite a myriad of surprises: a diorama of worlds from Super Mario 64.
2. Lego Nintendo Entertainment Kit
The Lego Nintendo Entertainment Kit consistently gets an overall rating of 10/10. It's one meant to be assembled by older children and adults, labeled as an 18+ toy with over 2,646 pieces. That's a lot! But if you're a Nintendo fan, it's like a collector's item worth forming. Or, perhaps your dad used to grow up playing Nintendo? This kit would be a great gift, too!
The Lego Nintendo Entertainment kit is considered a tribute to the eighties console when the first versions of Nintendo came into being. With this kit, you're able to build the following:
The console itself
A scale replica of the four-button controller
The game cartridge of Mario's first solo
The main star of this kit is a retro or classic-style television which shows a recreation of 'World 1-1' with a moving Mario mini figure. Once you've finished building this set, it's also worth displaying as a classic piece.
3. Lego Minecraft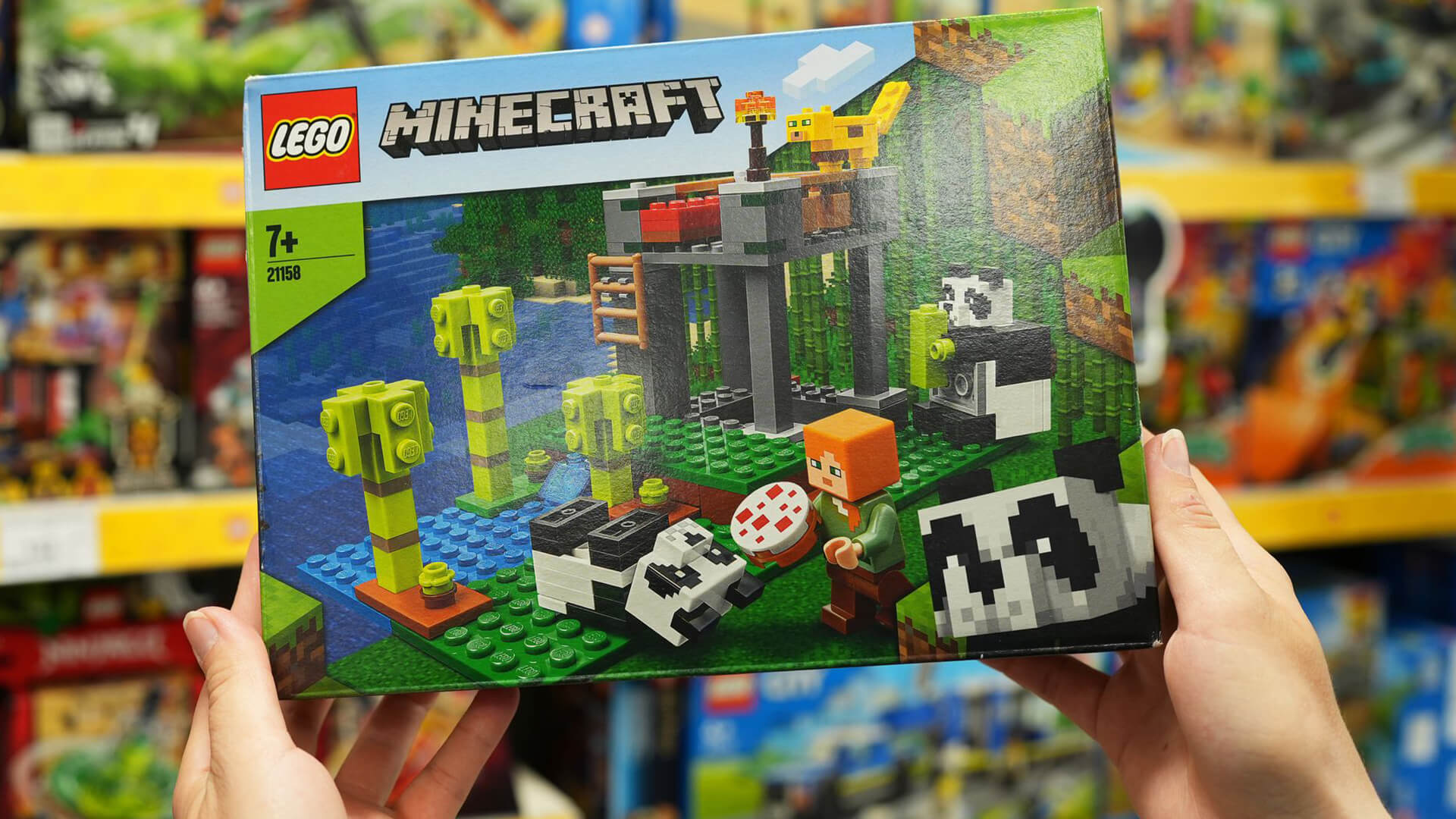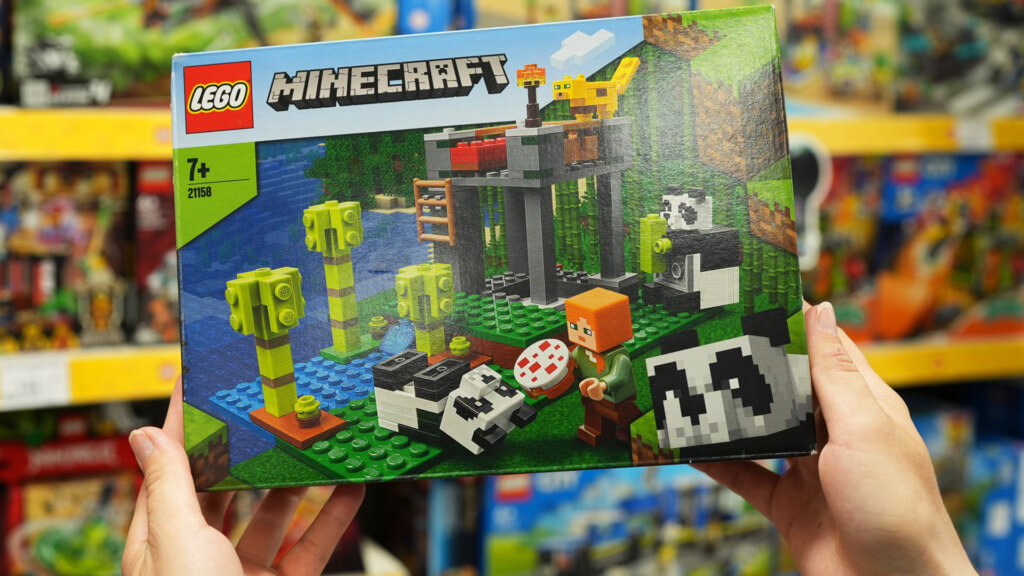 Lego Minecraft kits are also very well-known, even though Minecraft is quite a newcomer in the gaming world. The first one is the Lego Minecraft – The First Adventure kit, although it surely won't be the last. It is, however, the perfect start to collecting Lego Minecraft Kits.
The Lego Minecraft: The First Adventure Kit boasts a three-level interactive structure of fun. The kit has two main heroes that have to fight off a dyed cat, skeletons, a flowery moobloom, and a horned sheep. Plus, there are also lots of explosions to be cautious about.
Like the Super Mario kits, Lego Minecraft sets are created to be as interactive as they can be. For example, this set has a waterfall lift and falling sand blocks as key building features.
Other Lego Minecraft kits you may work on are the following:
The Mountain Cave: This Minecraft kit focuses on exploration. Gamers will enjoy a few points of 'Creeper' damage and areas where you can break in to stimulate the destruction you'd usually hit and aim for in the video game version.
However, you need the patience to complete this set as it's huge. But, once you're done, it's worth all the effort, with a minecart to ride and a detailed interior to go through, set under a snow-capped mountain.
The Zombie Cave: This kit is something children as young as seven can make. With this set, the player is taken into an experience of mining deep caves and encountering hordes of monsters. In this set, you can have a mini figure of a zombie and Steve, together with a bat and another zombie, but this time in a child version.
4. Lego 76989 Horizon Forbidden West: Tallneck
This Lego kit allows you to form the most iconic Horizon from the Forbidden West. You must focus on details and use clever building techniques to build this set. Once you're done, you can display the Tallneck, especially if you're a game enthusiast.
The May 2022 version includes this Minifigure with weapons plus the Watcher figure with eyes you can change to either blue, yellow, or red. A bonus is that the kit also has an inside story on how the Lego designers team came up with this model.
5. Lego Overwatch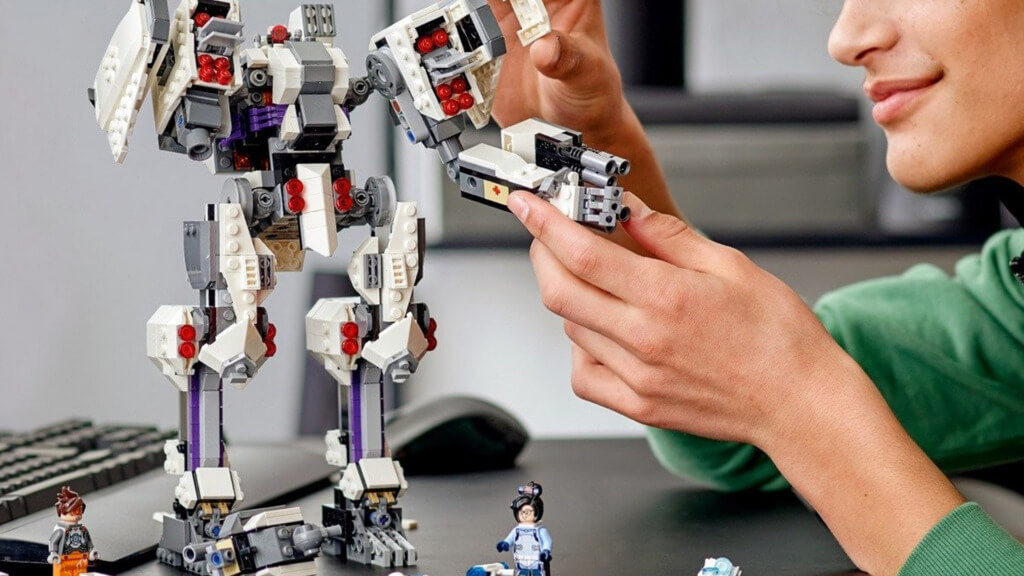 Overwatch is one of the most popular online multiplayer games, and this set is one based on it. A favorite set is the one with Junkrat & Roadhog. They're dedicated mini figures you can add to the collection of other mini figures you may also already have.
6. Lego Sonic The Hedgehog Green Hill Zone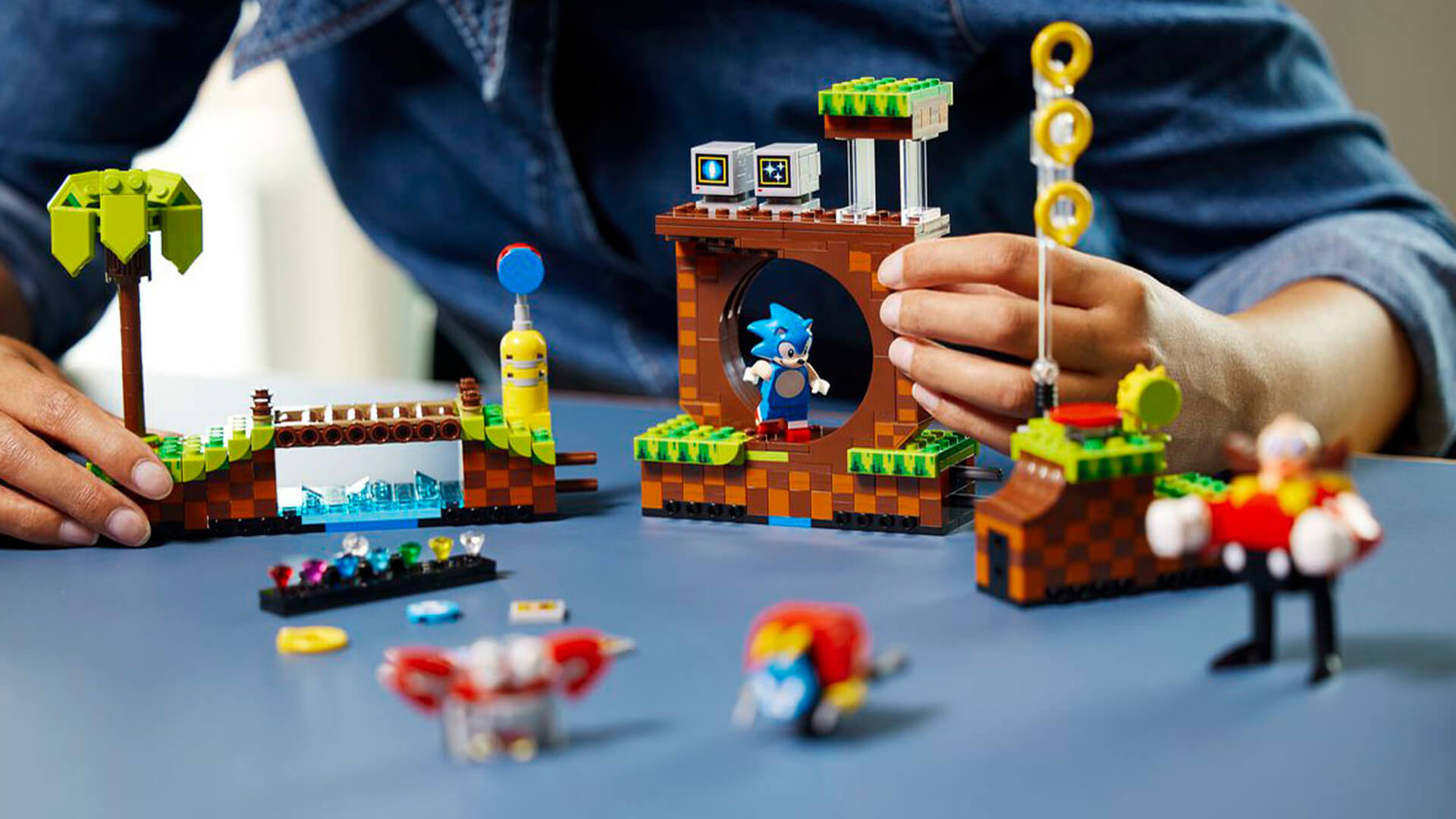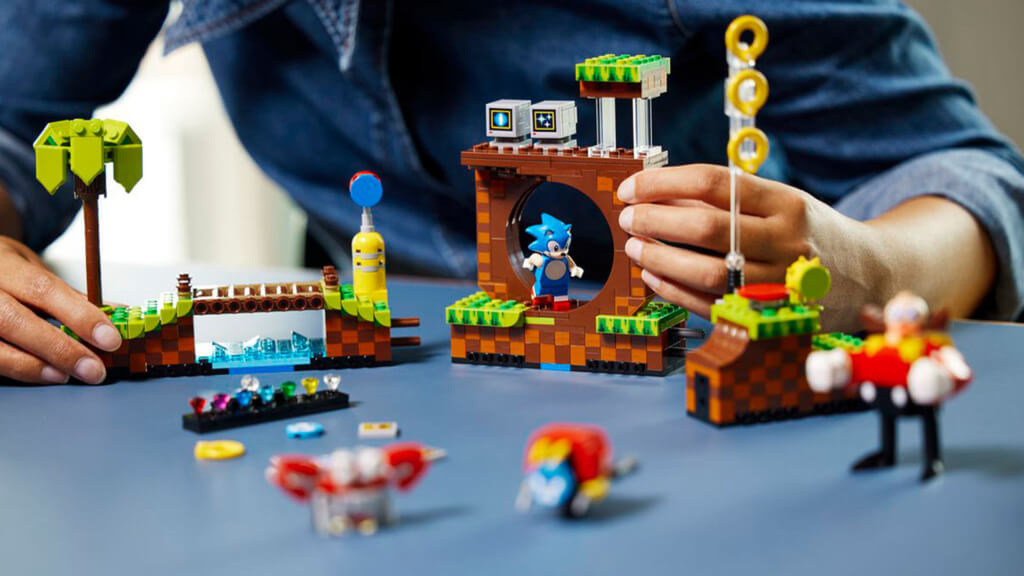 Sega fans, rejoice. Lego has come up with Sonic The Hedgehog kits, too. Sonic is best known as that blue side-scrolling performer with lots of momentum and speed.
This kit features the first level of Sonic challenges: the Green Hill Zone. It's a recreation that's a detailed mirror of the game version, complete with a loop-de-loop, palm trees, checkpoints, and collectible rings.
Final thoughts
Does the list above excite you to start your Lego gaming shopping and wish list? They can be pretty expensive, given how unique these sets are and that they are often new collections. But, for those who love Legos and gaming, it's really about getting the best of both worlds. That virtual environment you adore can now come to physical form, albeit through bricks. There are so many more, but ultimately, the choice depends on the video games you also enjoy. Hit the nearest Lego store or shop online to give yourself a chance to own a few gaming sets.