Seven Knights is one of the newest and more popular RPGs for both the Android and iOS platforms. Released by Netmarble, one of the top developer in the mobile gaming industry, the game has taken over both of the app stores by storm.
I have been playing Seven Knights diligently for the past 13 days, and managed to unlock every check-in bonus I can get till date. I have also been participating actively in Castle Rush and events.
After my recent review on Seven Knights, I have received many emails regarding the game as well as readers asking for tips and tricks. I have compiled seven tips that every gamer must know about Seven Knights here. Use these well and your heroes will hit the highest levels and conquer the toughest dungeons!
Tip #1. Daily Log-In

Like many other games, Seven Knights features a daily check-in bonus that rewards players that diligently log-in or play the game. Once each day, players will be given different perks like gold, item set, random hero, or even rubies depending on the day of gameplay up till Week 4.
Therefore, it is advisable that regardless of how busy you are, you will need to check-in at least once per day to collect your bonus.
Tip #2. Daily Quest
The distinctive feature about Seven Knights is that the game has many different quests for players to complete besides the main adventure. It features a Daily, Weekly and Monthly quest that players can strive to achieve and in return receive fantastic rewards. Always complete the daily quest to receive these rewards before it resets.
Tip #3. Join a Guild

Joining a guild has its benefits in Seven Knights. In a guild, players can participate in Castle Rush, fighting alongside with fellow guild members. Every day, players can enter different castles and face the guardians and knights guarding them. This mode features a tier system whereby the guilds are ranked according to their score in Castle Rush. From S to F Rank, players will receive different Chest Rewards and stand a chance to win great hero like the Seven Knights.
Tip #4. Lv. 30 Hero Achievement Reward

The game allows players to gain rubies relatively easy through pure grinding. Whenever a particular monster or hero hits level 30, Goddess Elena (NPC) will reward players with 2 to 5 rubies up to 100 times a day.
This system provides an almost level playing field for both the paid and free players in the game.
Tip #5. Participate Actively in Events

Another neat thing about Seven Knights is that there are plenty of events. Such events provide additional "pull" factor for players to engage in the game. They are also another wonderful source of opportunity to receive more perks!
In line with Halloween, Seven Knights introduced a Halloween Special Event that allows players to collect candy or pumpkin in exchange for rare items or heroes.
Tip #6. Use Honor Points to Complete Quest
Among all the "game currencies", Honor Points are the easiest to obtain. Players can earn honor points through quests, arena battles or even receive them via friends and they are capped at 300. As such, it is almost instinctive that players should spend them on completing quests that require them to purchase items or heroes in the shop instead of rubies.
Tip #7. Always Take Note on Game Updates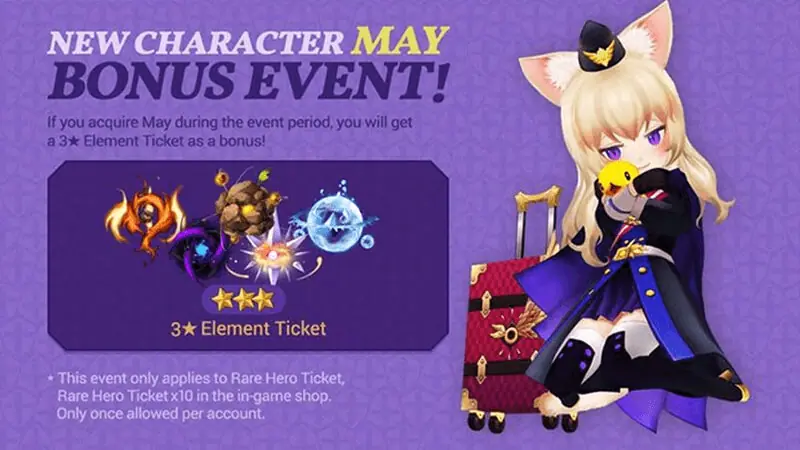 For a popular game like Seven Knights, developed by one of the top developers, players can expect frequent updates. Such updates include new quests, new events, new heroes, new items or even introduction of new game mechanisms. Therefore, players should always get themselves updated on the latest changes to stay ahead in the game.