WordPress is a fantastic platform, and it is the first choice of many people wanting to create their site. This is because it is very powerful but very easy to use. The internet is packed with tutorials, videos, and articles on how to work with it. Also, there are so many plugins to support you with any aspect of your work — beautiful themes, help with SEO, images, forms, security and protection, and much much more. This makes WordPress the perfect choice for people without a lot of technical knowledge or who just want something easy to work with. 
Something else that is fantastic about WordPress is that it is full of so many handy features. Some of them are very well-known, but others are slightly hidden, and you might miss them out if you don't dig deeper. More and more features are being introduced with every new update, and in this article, we will share 8 of the most useful ones.
Write without distractions
The user interface of WordPress is very easy to work with.  But since the platform is packed with functionalities, the UI can get a bit busy and distracting. So, when you are trying to be creative and write high-quality pieces, you don't need distractions. This is why the functionality "distraction-free writing mode" is there to help.

To access it, you need to click on the three dots in the upper right corner and click on the Fullscreen mode. Once you do so, all the sidebars will disappear, and you will be able to concentrate better.
Explore WordPress image editor
Did this come as a surprise to you? Not many people know that WordPress has a built-in image editor. It might not be very powerful and can't even slightly compare with Photoshop, but it is still good enough for minor edits. You will be able to resize, crop, rotate, and do some other small editors with a couple of clicks. 
To access it, you need to click on "Media" in the left side menu and then "Library." Then you can choose the image you would like to edit. Do your changes and then click "Save." After that, the image will be available to use just as you want.
Accessibility mode for widgets
The variety of plugins that WordPress offers is just astonishing. You will find plugins for anything you can imagine and more. This is why it is so easy to get lost in the plugin library and also in the plugins you have installed. But WordPress took care of it. And the hidden accessibility mode for widgets is exactly how they do it. You can add widgets from there so quickly.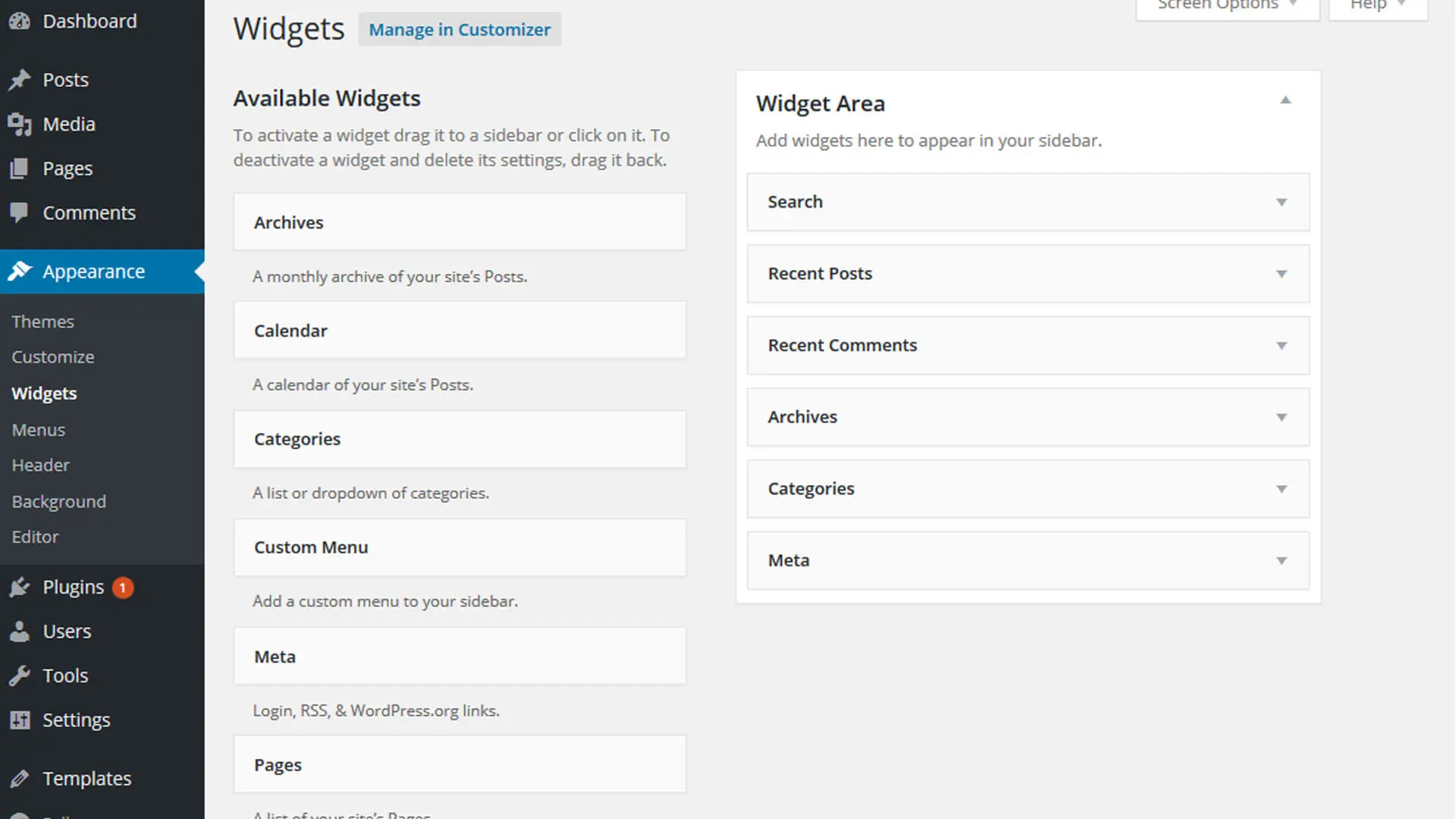 The only thing you need to do is click on "Appearance" and then "Widgets." The view is very clear, and you will see the name of the widget and a two-line description. On the right side of the menu, you will be able to edit your widgets. 
Split a post into a couple of pages
This is very helpful for when you are writing lengthy articles, documentation, guides, or anything else that can look miles long if it is put on one page. So, in this way, you can better structure your article and not make people scroll too much.
Keyboard shortcuts
If you need to edit a couple of articles in WordPress every day, you know it might take some time. Also, doing some actions repeatedly can become annoying at some point. But using shortcuts can help with that a lot. Using them will enable you to edit your articles very much more manageable. 
For example, if you would like to make a section into an H2 without the need to highlight the text and click into the options menu and do all this manually But you can, instead of this you can click on "Control + Option + 2" after clicking on the section you would like to turn into H2. You can take a look at many other shortcuts here.
Use sticky post
Sticky posts are great if you want to keep a post on your front page for a little longer. If you are producing a lot of content daily, then some fantastic blog that brought you tons of traffic will end up on page 5 in no time. But if you decide to stick this post, it will not be moved from the top position until you decide to remove it.
To do this, you need to click on the right sidebar, choose "Status & visibility," and then tick the box next to "Stick to the top of the blog." The option is also available from the "Quick Edit," where you have the option "Make this post sticky."
Change the autosave interval
The default autosave interval of WordPress is 60 seconds. And this should be more than fine for most people, but if you would like to be extra safe, you can change this to less or make it longer if those automatic backups make your browser extra slow. 
It is a simple function that you can use to change the autosave interval. However, before making such a change, don't forget to backup your site. Changing the interval shouldn't cause you any issues, but it is better safe than sorry. You will need to add the snippet "define('AUTOSAVE_INTERVAL', 600);" at the end of your site's wp-config file. In our example, the interval will become 10 minutes, but you can change it to another period if you want to.
Automatically close comments
Comments are something that can take you ages to manage. Especially when it comes to the ones left on really old posts that you don't check that regularly. So, this is why many people are taking advantage of the option to automatically close comments for older posts, thanks to the handy WordPress functionality.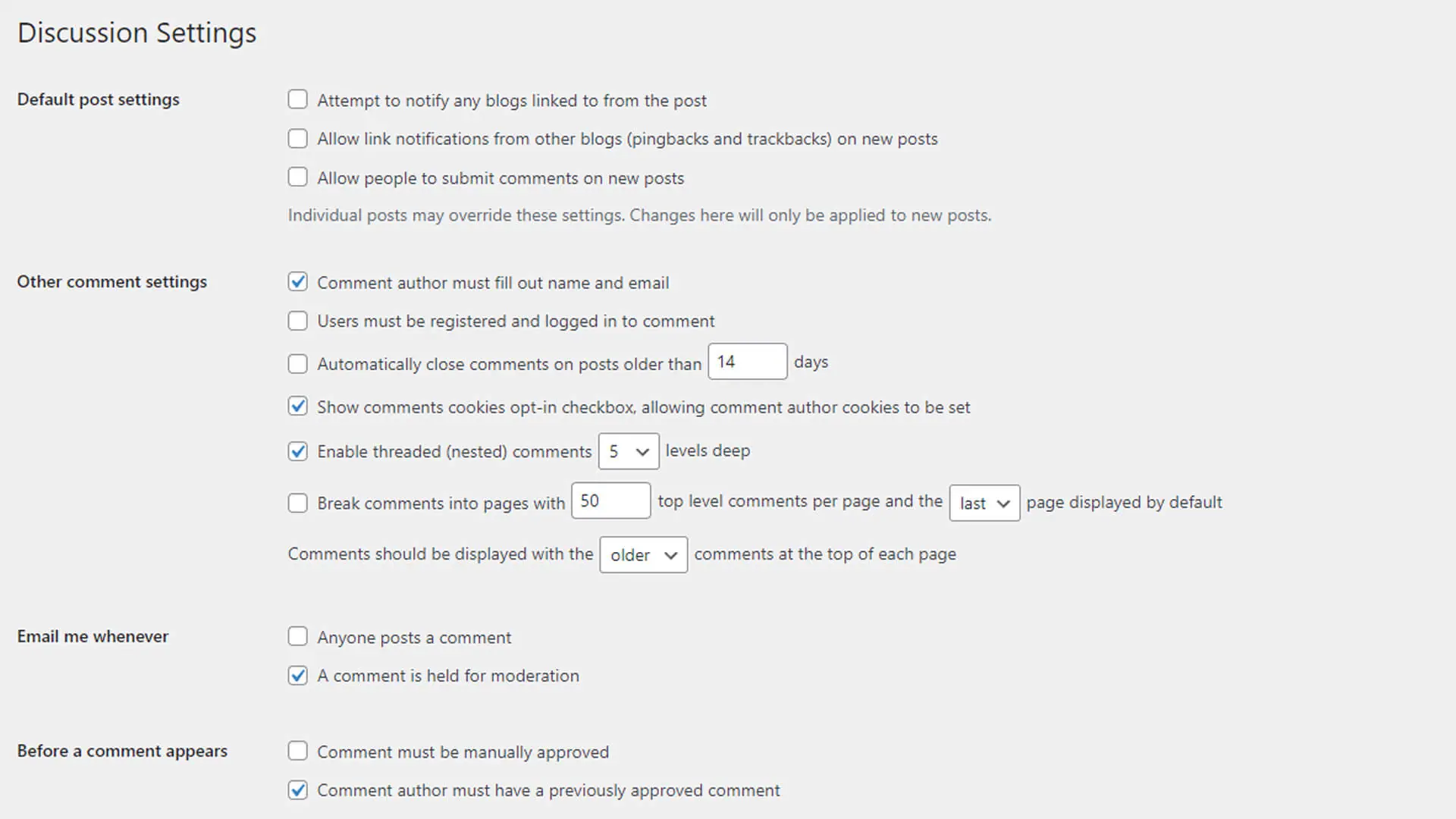 You can do that by clicking on "Settings" and then under "Discussion." In the section "Other comment settings," you will find the option to automatically switch off comments for a post after a certain number of days.
To sum it up
WordPress is an extremely powerful platform that has its secrets. You can't just learn everything for it in a couple of weeks just because it is too much. However, so many articles and videos can help you master it. We just lifted the curtains with the 8 hidden functionalities we mentioned. There is so much more to explore in order to make publishing content effortless. Don't hesitate to dig deeper and find all the little hidden gems.