In the world of portable entertainment, the ASUS ZenBeam L2 Smart Portable LED Projector unveils itself as a paragon where compactness meets functionality. This robust yet petite gadget comes with various features to provide a cinematic experience on the go. Not only is the ZenBeam L2 your trustworthy companion for home entertainment, but it also shines during casual movie nights outside your home, whether at a campsite or a friend's house.
The first glimpse of this projector reveals an elegant design exuding sophistication. This gadget is more than just a feast for the eyes; it's a CES 2023 Innovation Awards product and a winner of the Red Dot for design in 2023, paving its way into your work tech suite and your home's modern decor effortlessly.
But the ZenBeam L2 doesn't stop at aesthetics. It's the epitome of 'more than meets the eye', housing a Google Certified Android TV box ready to kickstart your streaming spree. With a versatile array of connection options, including Chromecast, HDMI, USB-C, and an earphone jack, it is primed to be a hub of entertainment wherever you are.
Projection System: DLP
Resolution: 1080P (1920×1080)
Contrast Ratio: 400:1
Throw Ratio: 1.2:1
Zoom Ratio: Fixed
Speaker: 2.1 CH speakers (10W with Smart AMP technology) by Harman/Kardon
Inputs: 1x HDMI, 1x Micro HDMI-internal (for TV box), USB Type A-1, USB Type C
Dimensions: 132 x 172 x 132 mm
Weight: 1.57 kg
Great features packed in a small body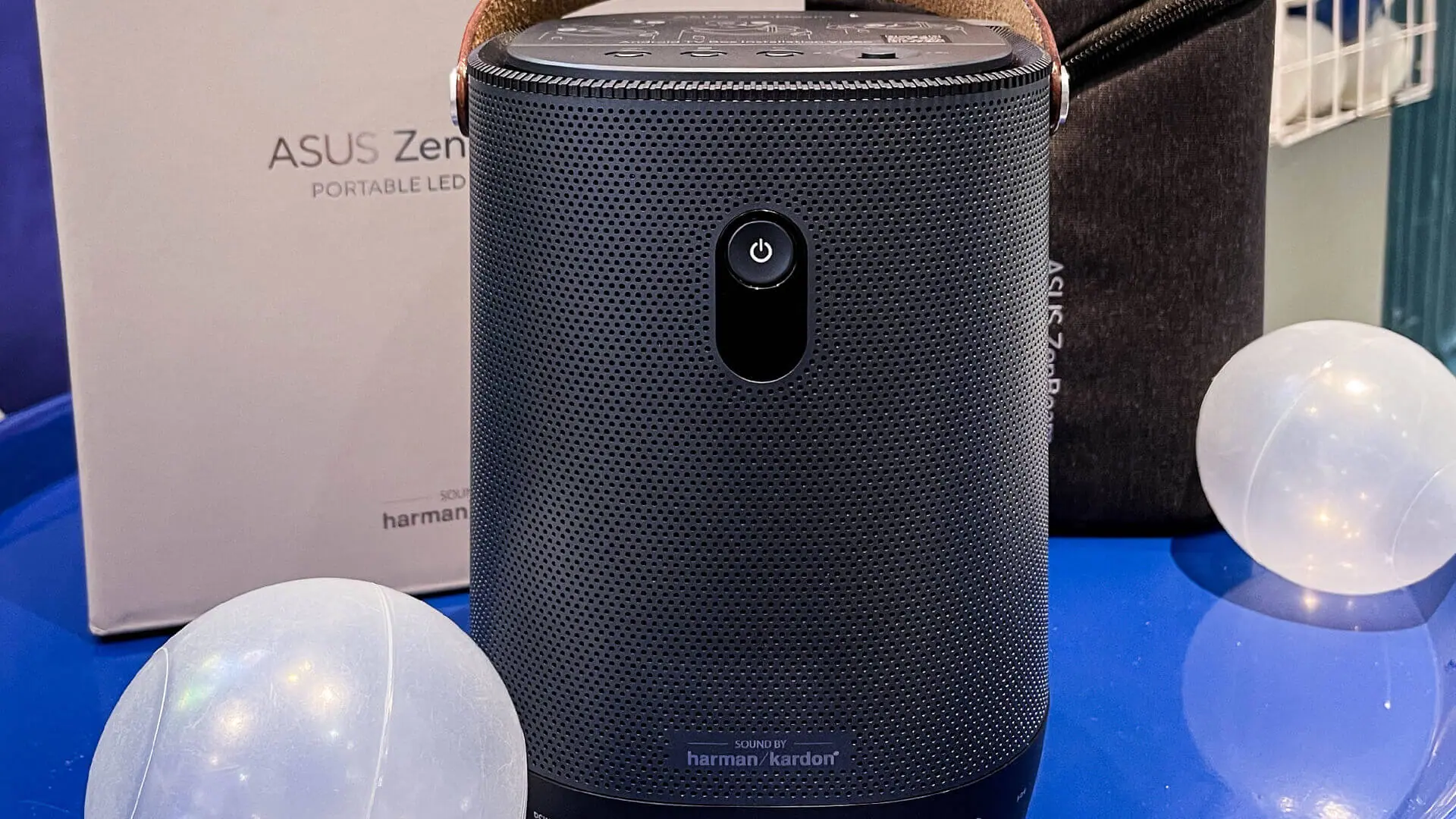 The ASUS ZenBeam L2 showcases a refined design that effortlessly blends into professional settings while adding a modern touch to home environments. Its navy chassis colour exudes a sense of sophistication, making it an elegant addition to any setting. The subtlety of the muted blue and charcoal finishes brings a trendy aspect to the table, allowing the projector to blend seamlessly with various interiors.
Beyond its appealing facade, the build quality of the ZenBeam L2 is robust and engineered to withstand the rigours of daily use. The mechanical design is well-thought-out, with features like a tripod hole, adjustable stand, and ceiling mount hole, providing users with multiple setup options to suit different environments. The sturdy leather carrying handle enhances its portability, a feature indispensable for modern on-the-go individuals.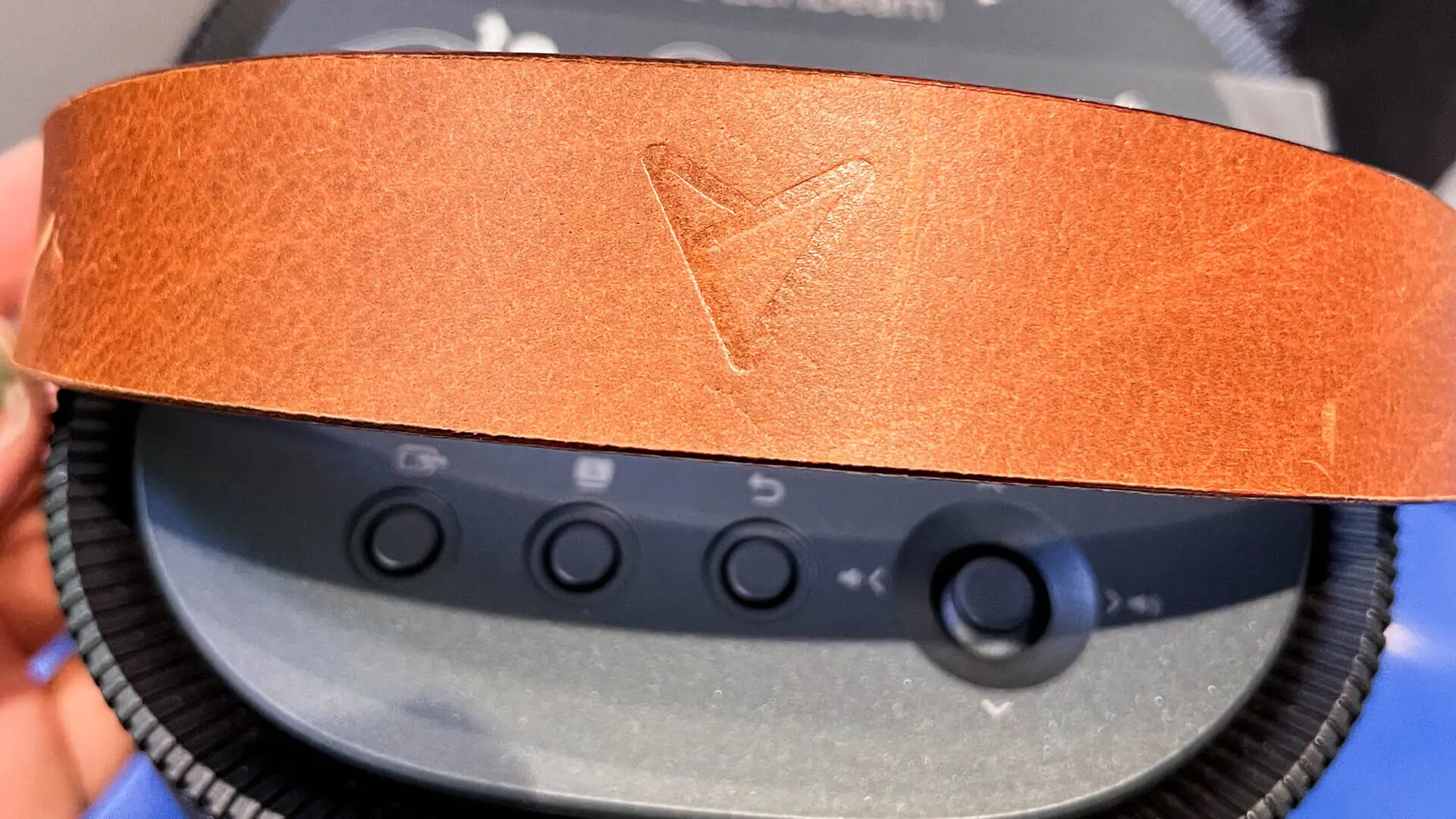 When it comes to dimensions, the ZenBeam L2 is compact with physical dimensions measuring 132 x 172 x 132 mm, making it a portable choice without compromising on the premium feel. The net weight of 1.57 kg ensures it's light enough to carry around.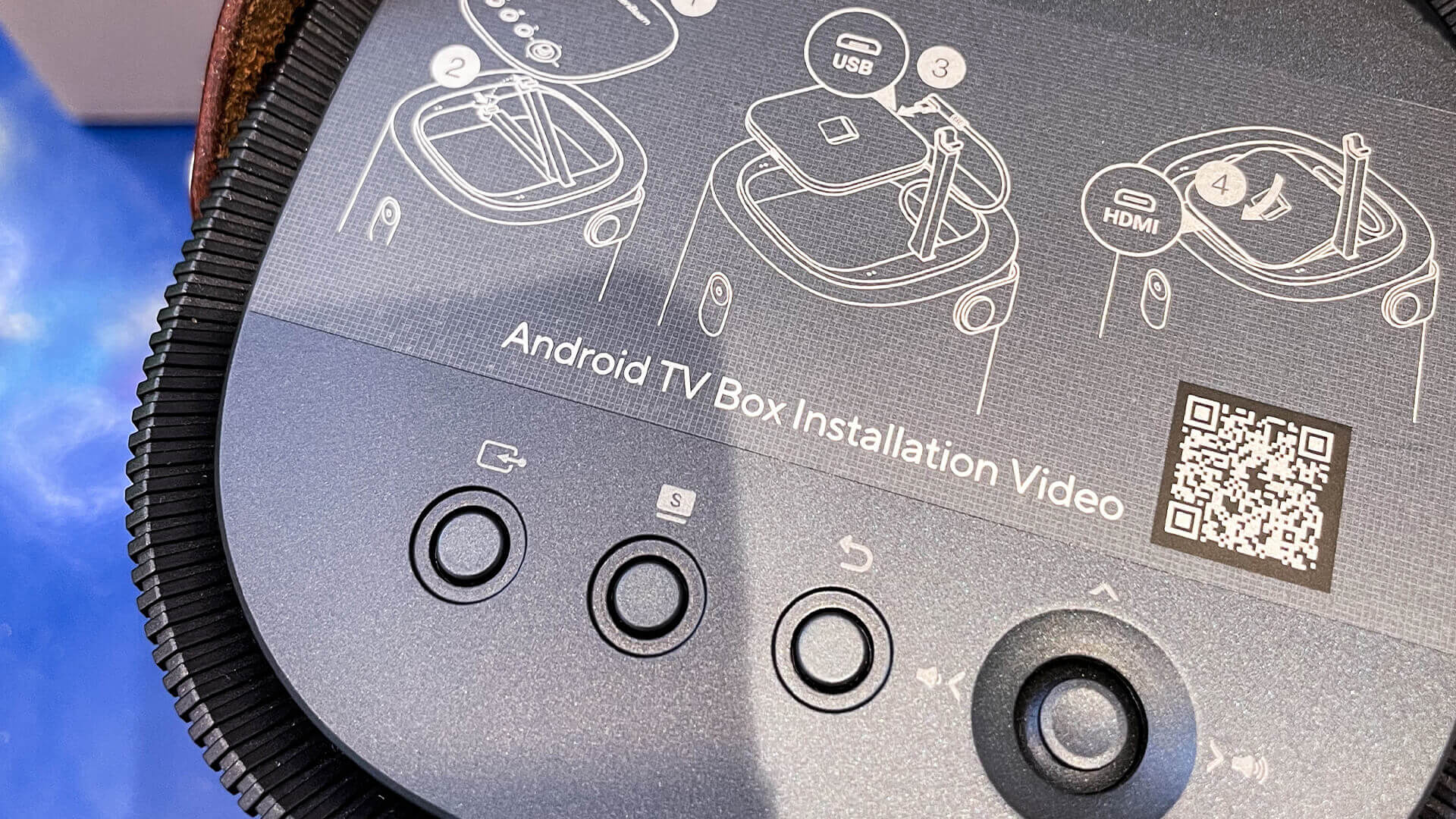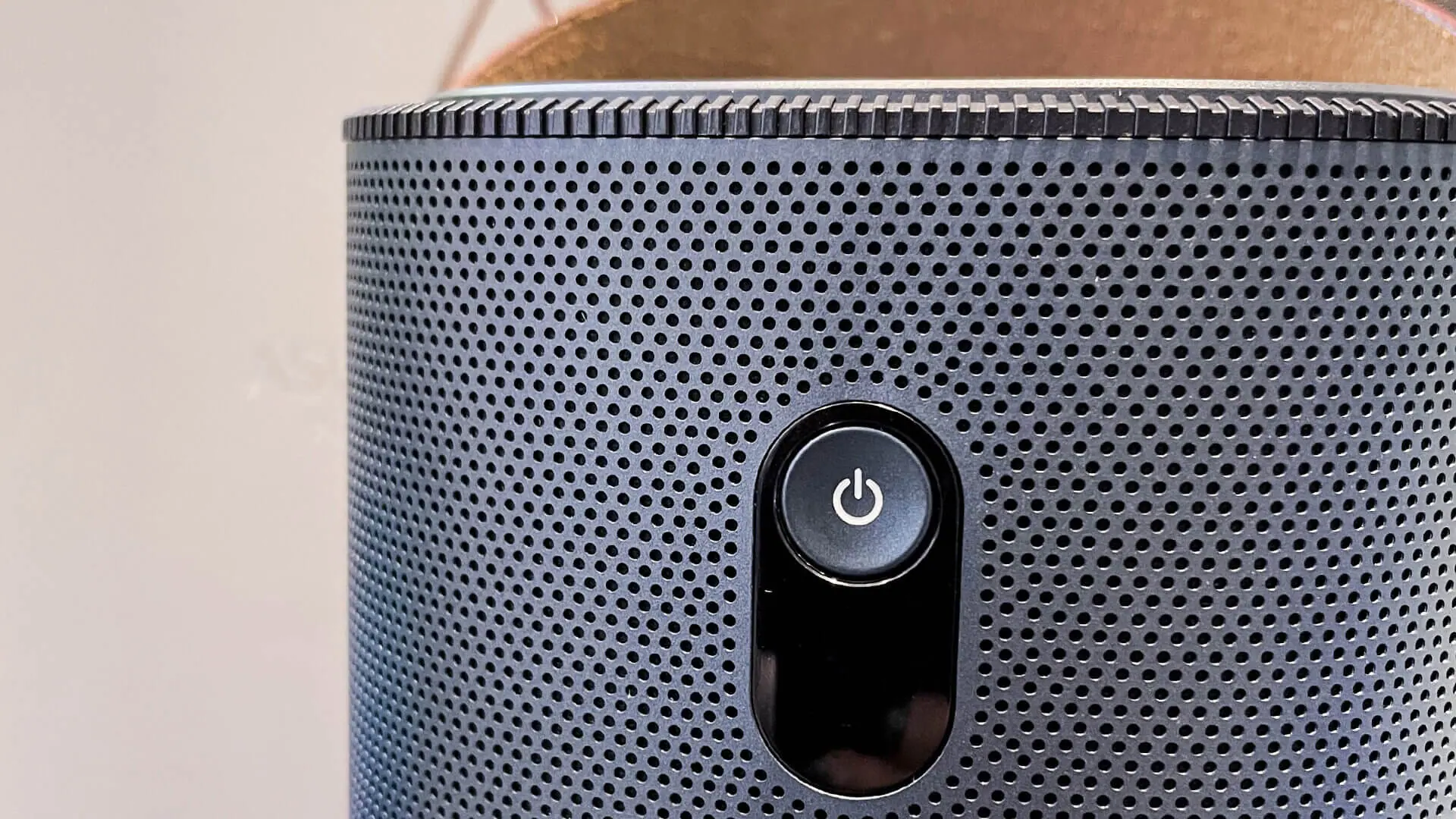 Diving deeper into its connectivity, the ZenBeam L2 has various ports to cater to diverse connectivity needs. It houses an HDMI port, a Micro HDMI-internal port dedicated to the TV box, alongside a USB-C port with DisplayPort and Power Delivery functionalities. There's also a USB-A port, ideal for power output, and an audio-out port for those private listening sessions or connecting to external audio systems.
The thoughtful placement of these ports enables easy access and a clutter-free setup, be it outdoors or in a cosy room at home. The array of ports not only facilitates a multitude of connections but reflects a design aimed at providing a seamless user experience. Whether connecting to a laptop via HDMI or charging a smartphone via USB-A, the ZenBeam L2 has got you covered.
Excellent performance for on-the-move entertainment
The visual performance of the ZenBeam L2 is undoubtedly a spectacle to behold. With the capability to deliver a robust 960 LED lumens (400 ANSI lumens) output alongside a native Full HD resolution (1080p), it stands ready to transport viewers into different realms. The allure of 4K compatibility is hard to overlook; it ensures each frame of your favourite content is projected with clarity and vibrancy that enriches the viewing experience. Imagine watching the breathtaking visuals of "Our Planet" on Netflix; the rich colours and intricate details of nature are showcased splendidly on the ZenBeam L2, making the viewing experience a feast for the eyes.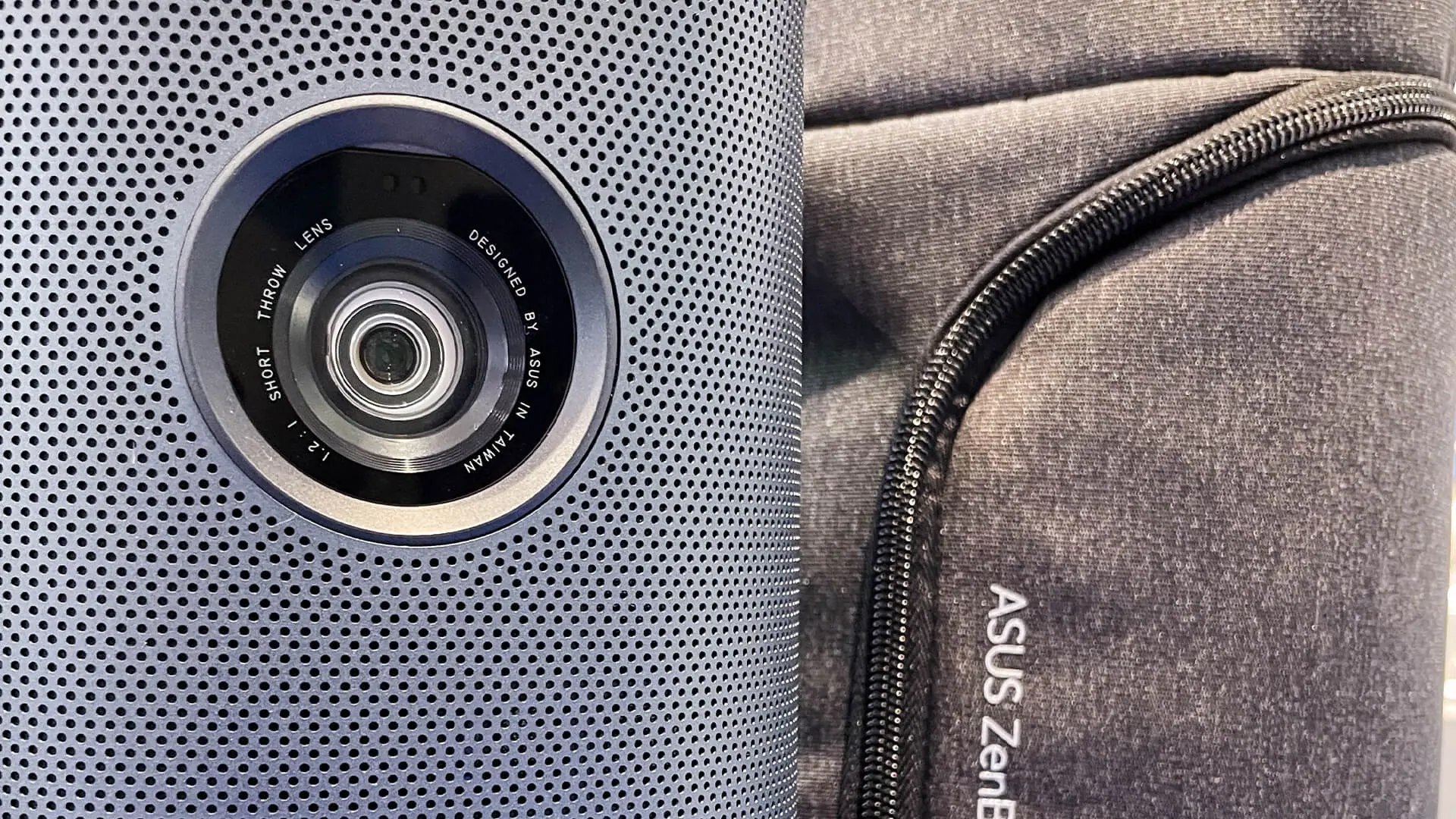 The Auto Geometric Correction feature is a game-changer, effortlessly correcting any distortion, ensuring a perfectly proportioned picture even in off-centre setups. This feature is convenient when watching films outside your home, providing a cinema-like experience anywhere at any time.
On the auditory front, the ZenBeam L2 houses a powerful 10-watt speaker by Harman Kardon, delivering crisp, clear audio that complements the stunning visuals. Whether you're engrossed in the intense dialogues of "Mindhunter" or soaking in the musical scores of "Stranger Things", the audio experience is immersive and enriching. It's not just about movies; the audio clarity during crucial presentations or video conferences is equally impressive, making the ZenBeam L2 a versatile choice for both entertainment and professional needs.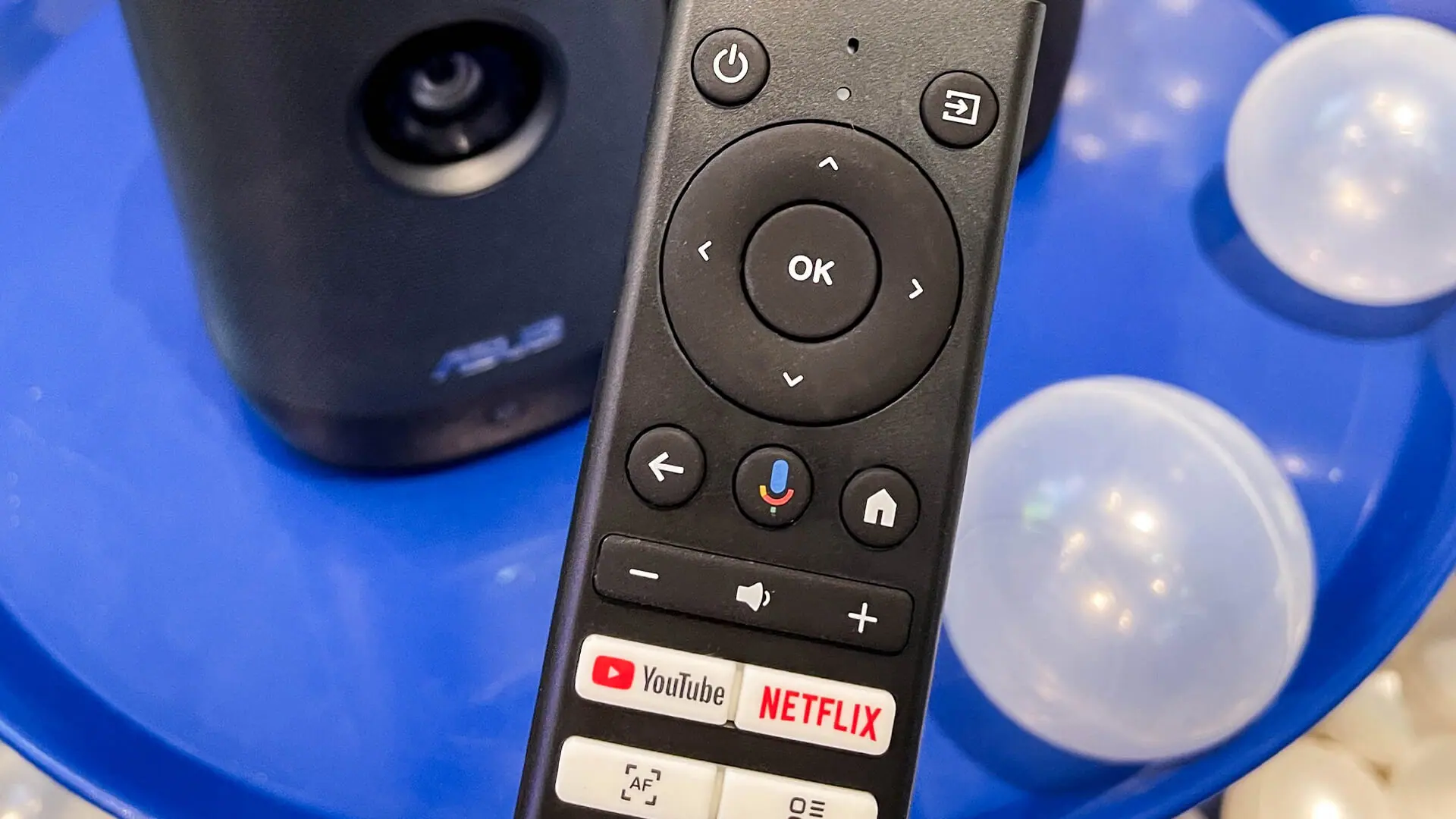 Transitioning to entertainment, the inclusion of a Google Certified Android TV box opens up unlimited streaming possibilities, making the ZenBeam L2 a gateway to endless entertainment. The pre-loaded Netflix kicks off your streaming spree, but that's just the tip of the iceberg. The Android TV box provides access to many other streaming services and apps, ensuring there's always something exciting to watch.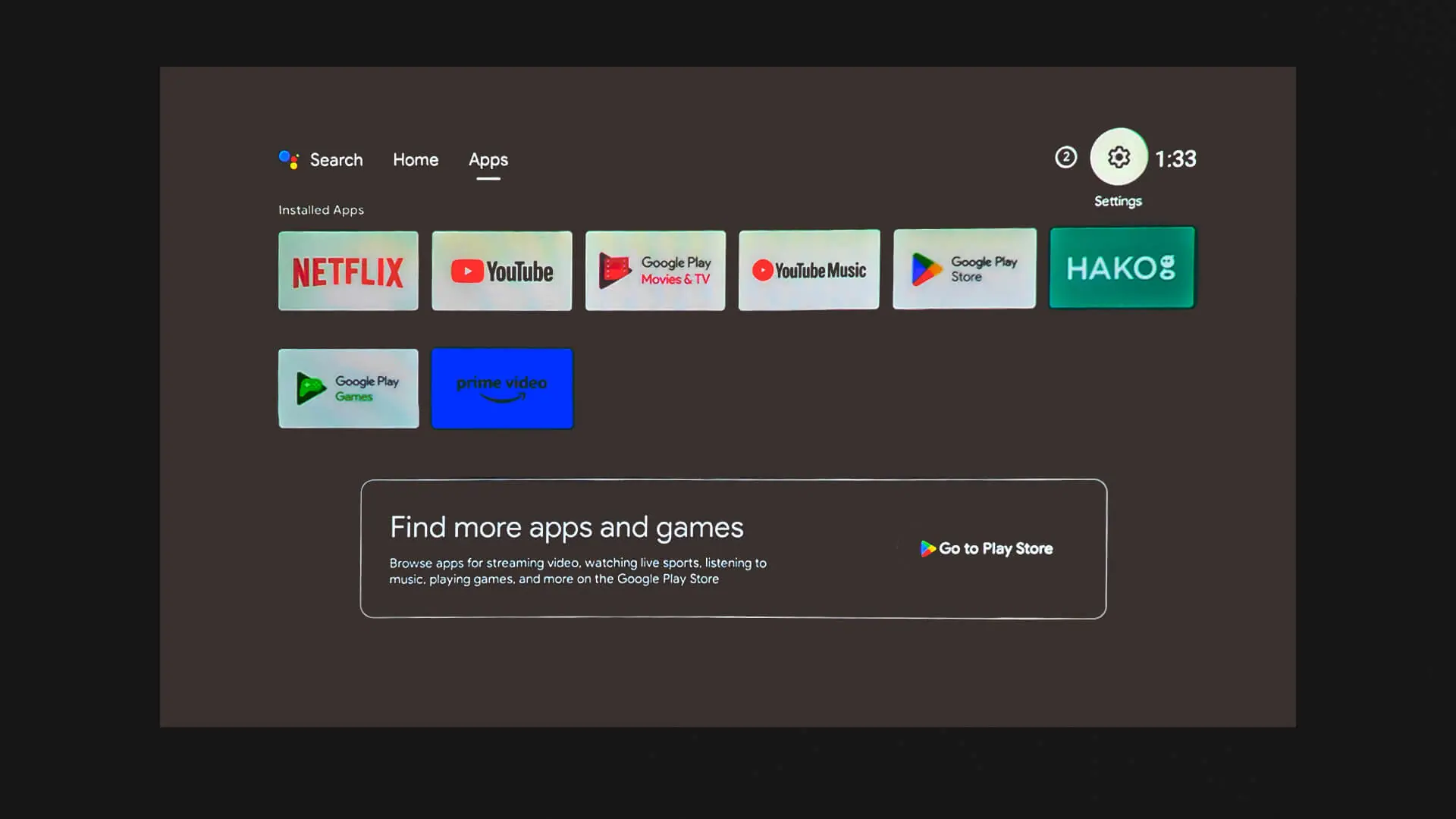 The interactive nature of the ZenBeam L2 enhances the user experience significantly. The easy-to-use voice command features make navigating through the mix of content a breeze. 
Enhanced portability with decent battery life
The essence of portability is ingrained in the ZenBeam L2, with its compact design and a built-in battery boasting a 3.5-hour life (in low battery mode). In our tests, the ZenBeam L2 can last about 2.5-3 hours, which is also decent. This feature propels it into a league of its own, ensuring a seamless entertainment experience devoid of constant charging hassles. The projector is not just portable; it's designed to be an instant source of entertainment, ready to spring into action at a moment's notice.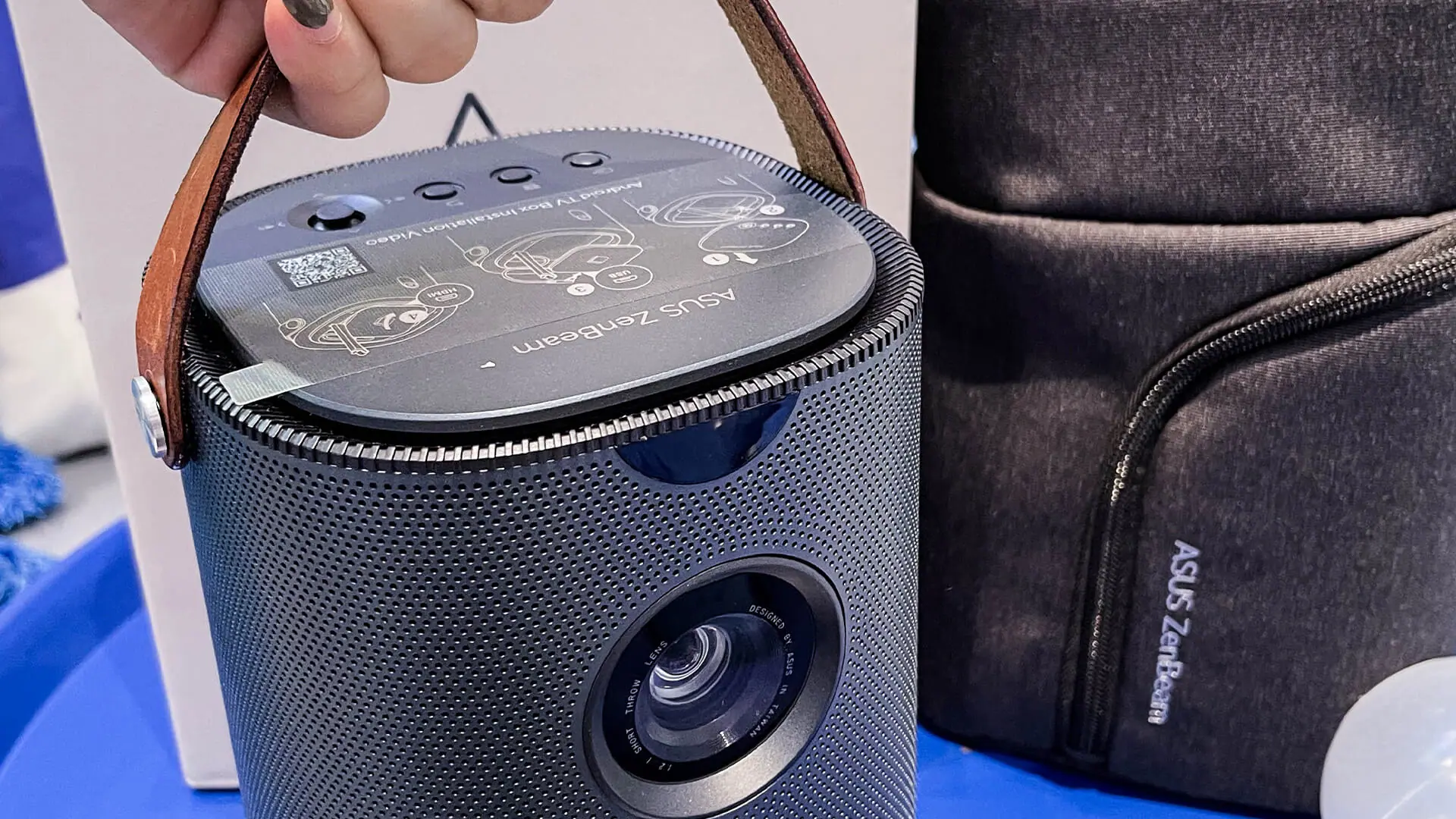 Though modest, the battery life is well-optimised to ensure that the projection quality remains top-notch throughout. The quick autofocus feature further accentuates the ease of use, getting your projector ready in a mere 3-second process. These attributes underscore ZenBeam L2's commitment to providing unchained entertainment, anytime, anywhere.
Furthermore, the wireless content-sharing feature is a boon for those who prefer a wire-free setup. Be it streaming from your smartphone or tablet, the ZenBeam L2 ensures a smooth media transition from your device to the big screen, redefining what portable entertainment entails.
The verdict: ASUS ZenBeam L2
The ASUS ZenBeam L2 emerges as a noteworthy contender in the burgeoning market of portable projectors. It's not merely a gadget; it's a companion for modern individuals who yearn for quality, portability, and a dash of style in their tech arsenal. The projector, priced at US$699, is a sound investment for those keen on unchaining their entertainment from the clutches of confined spaces.
The Auto Geometric Correction, seamless wireless connectivity, and crisp image quality are some aspects where the ZenBeam L2 shines brightly.
In conclusion, if a blend of sleek design, robust performance, and portability is what you seek in a projector, the ASUS ZenBeam L2 is worth considering.