The pandemic has accelerated the need for fast and reliable internet connections as people continue to work, learn, and play online. With an increase in broadband use, the quality of home internet has become paramount. In addition, the shift towards remote work, online gaming, video chats, and streaming content has put a strain on traditional home networks, making fast and reliable WiFi signals more critical than ever. Investing in a mesh router setup is a smart choice to ensure seamless connectivity and optimal performance. This is particularly true for larger homes in Singapore, where traditional routers need help to provide consistent coverage and fast internet speeds.
Mesh networking routers are necessary for modern homes that require fast and reliable internet. The technology involves multiple router units working together to deliver stable and strong internet signals throughout your entire home. Whether streaming 4K content, playing online games, or connecting multiple devices, mesh networking routers offer an efficient solution for delivering fast and reliable internet connection.
ASUS ZenWiFi XD5 is a compact and stylish mesh WiFi system that provides fast and stable internet to your entire home. With easy setup, powerful tri-band WiFi 6 technology, and an innovative design, the ZenWiFi XD5 is an excellent option for anyone looking to upgrade their home network. Whether you're streaming 4K content, playing online games, or connecting multiple devices, the ZenWiFi XD5 delivers reliable and fast internet connection throughout your home.
Metallic finish design that complements any home décor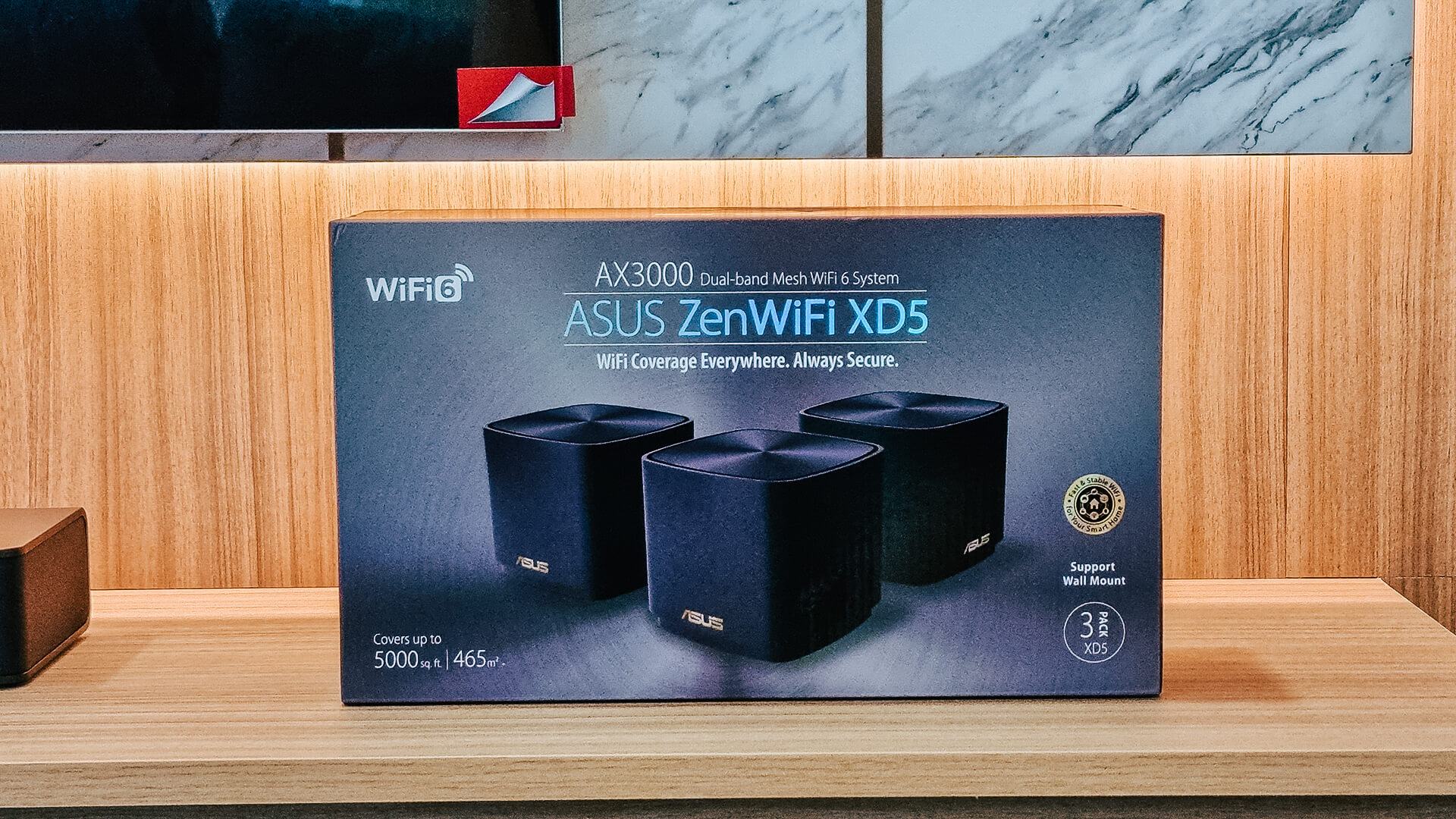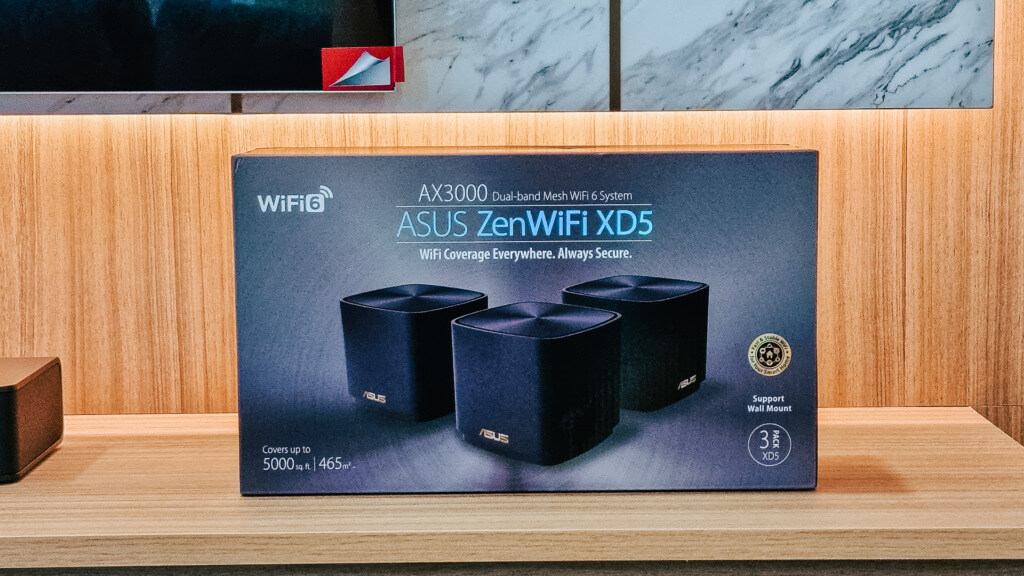 The ASUS ZenWiFi XD5 is a mesh WiFi system that comes in a sleek and stylish design with a black and metallic finish that will complement any home décor. In addition to the black option, there is also a white option available, so you can choose the one that best fits your style.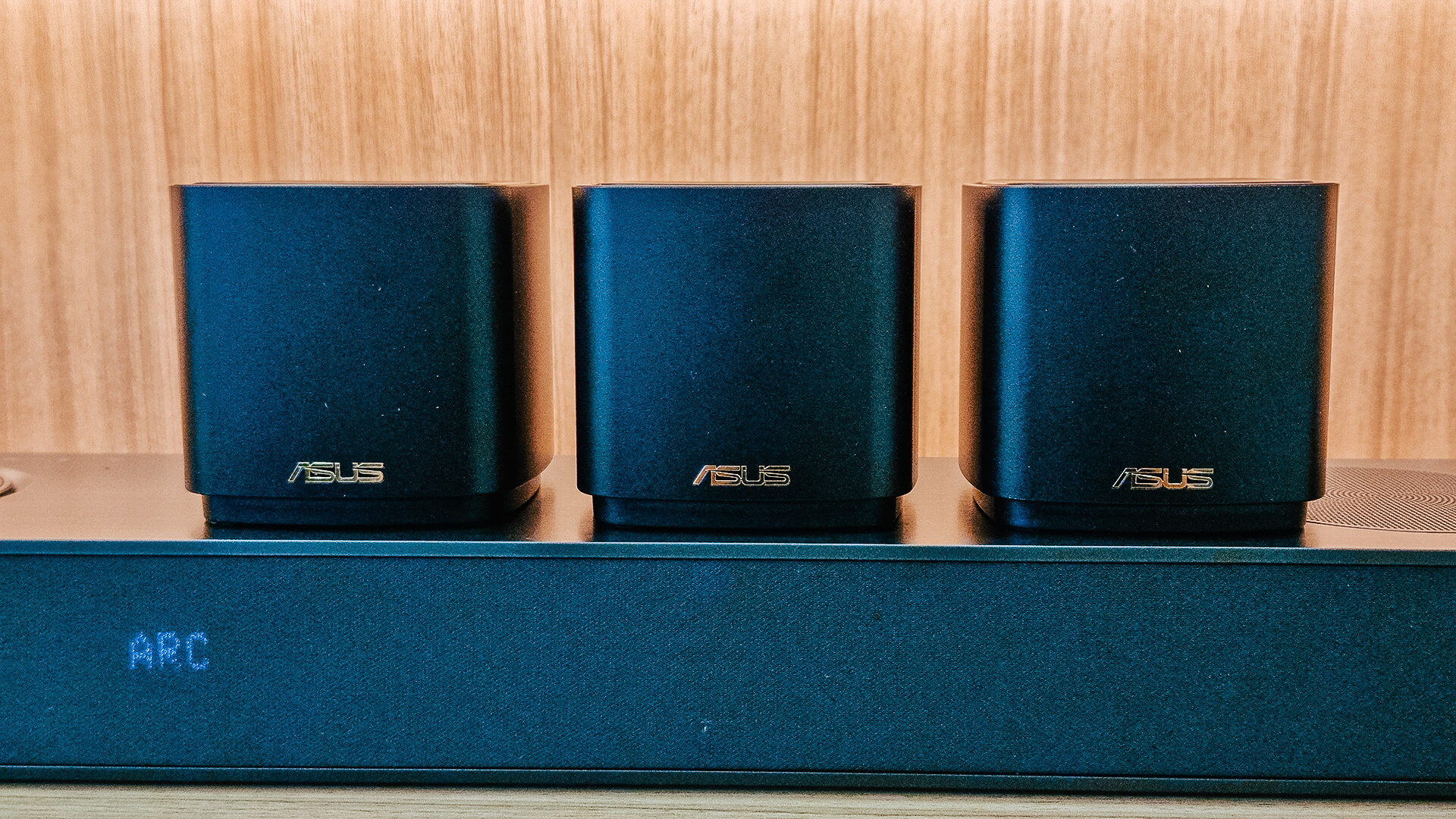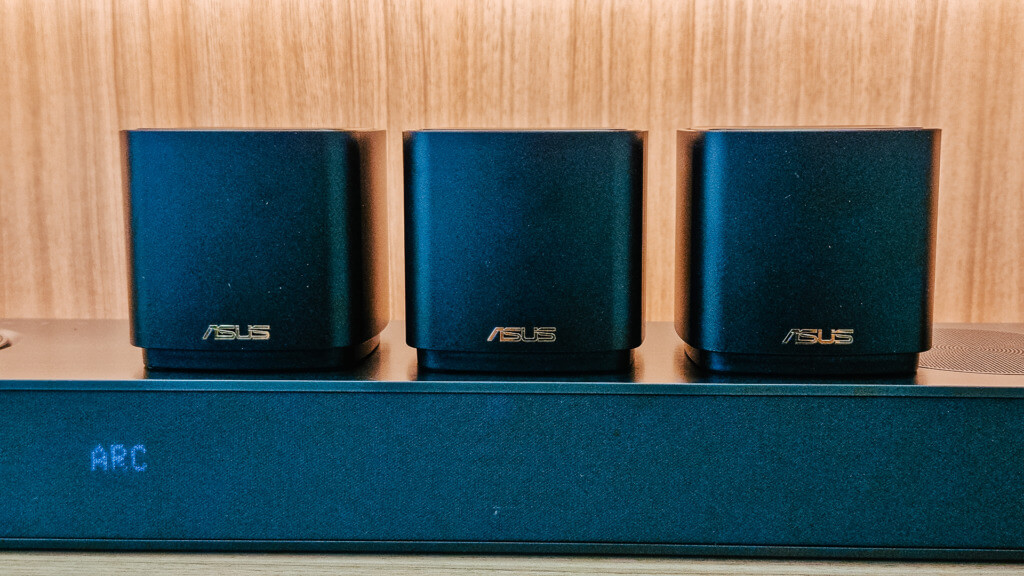 The ZenWiFi XD5 comes in a 3-pack (consisting of three ASUS AX3000 WiFi 6 routers), offering excellent coverage and internet speeds throughout your home. In addition, the units are compact and lightweight, making them easy to place in any room without taking up too much space. Each unit of the ZenWiFi XD5 measures 90 x 90 x 80 mm and weighs about 300g each, making them compact enough to fit in tight spaces, such as on a shelf or a small table.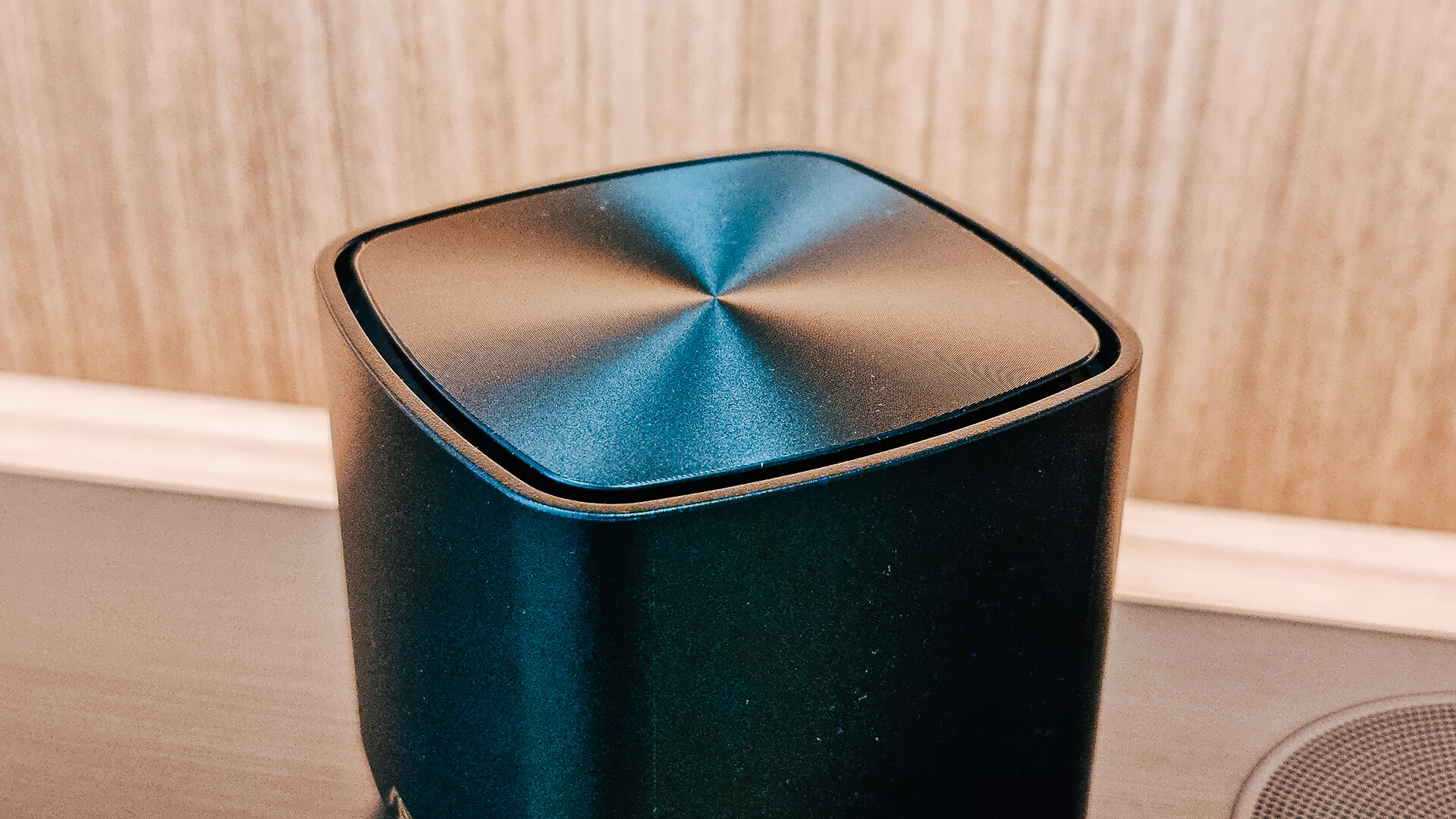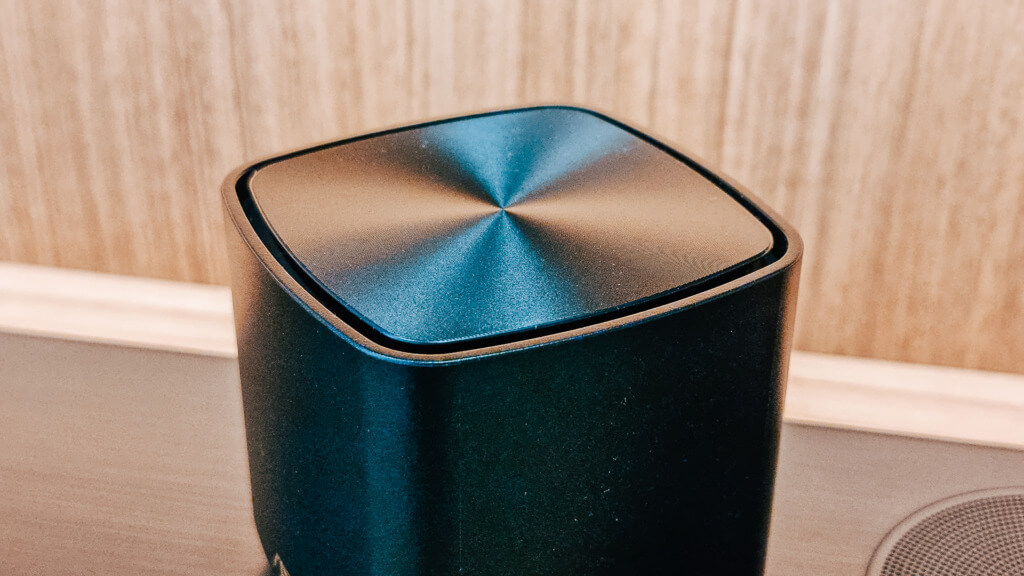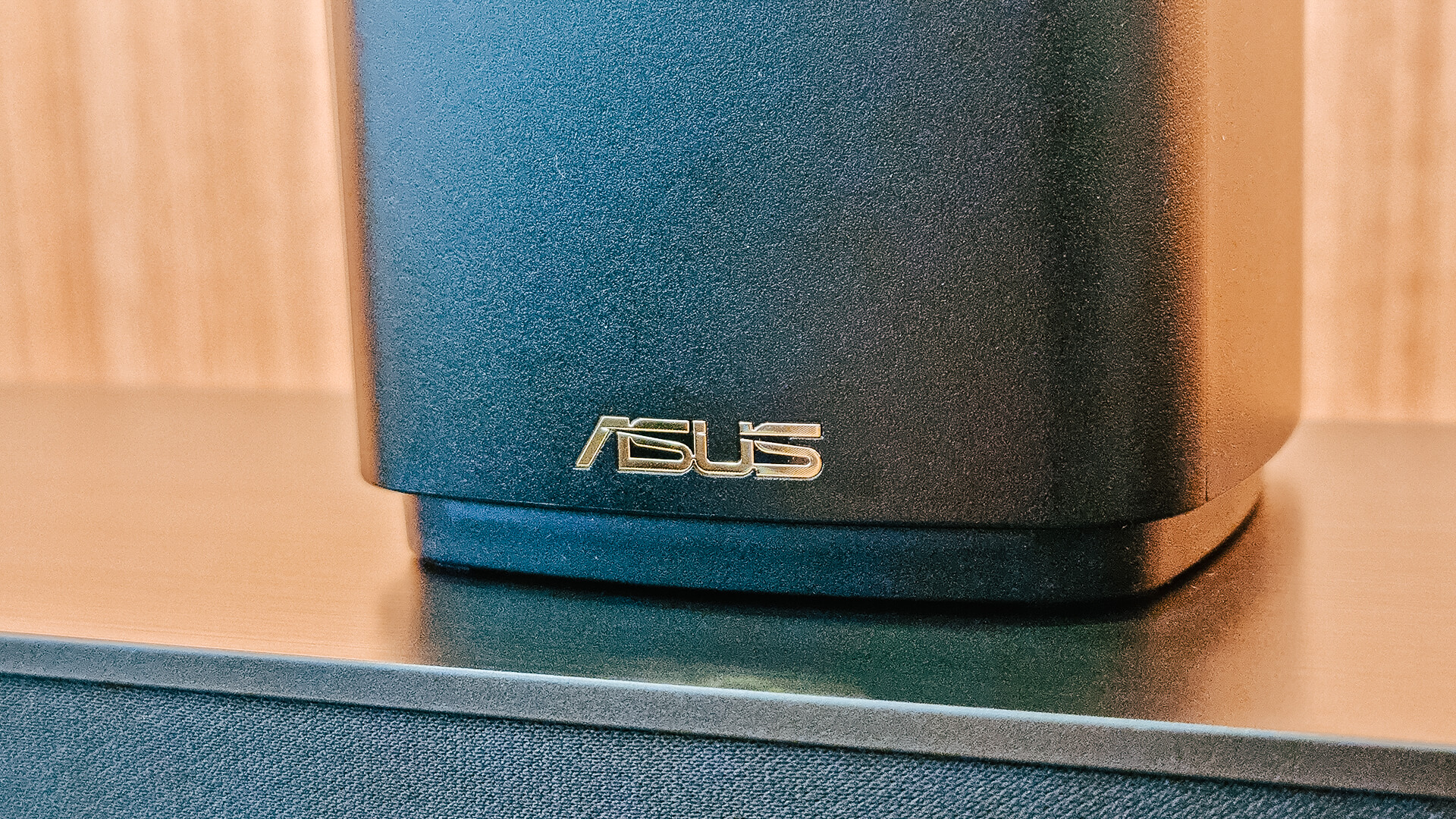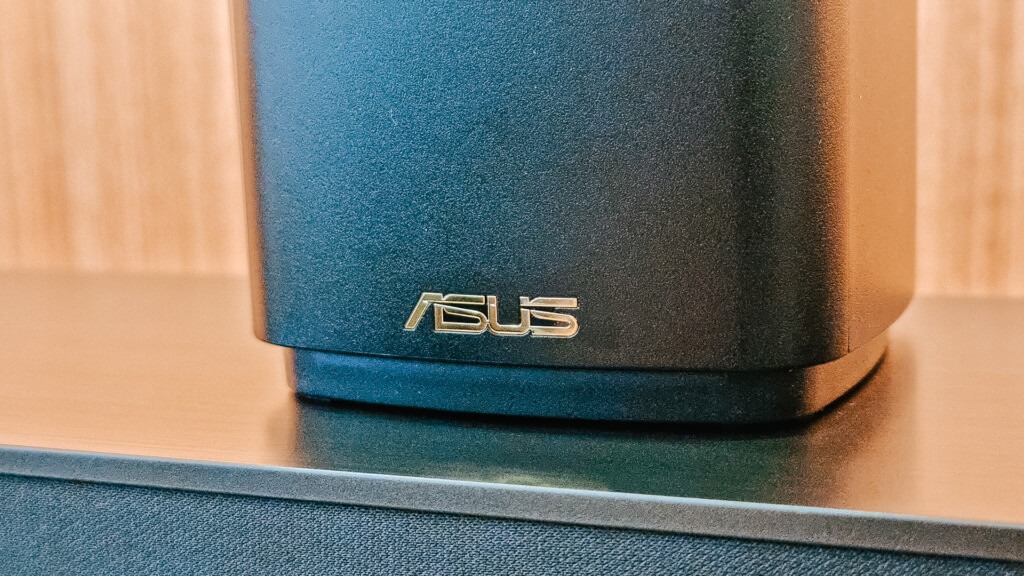 The build quality of the ZenWiFi XD5 is excellent, with sturdy and well-made construction that gives a sense of durability. The units are also very easy to install, with a simple plug-and-play setup that requires no technical expertise.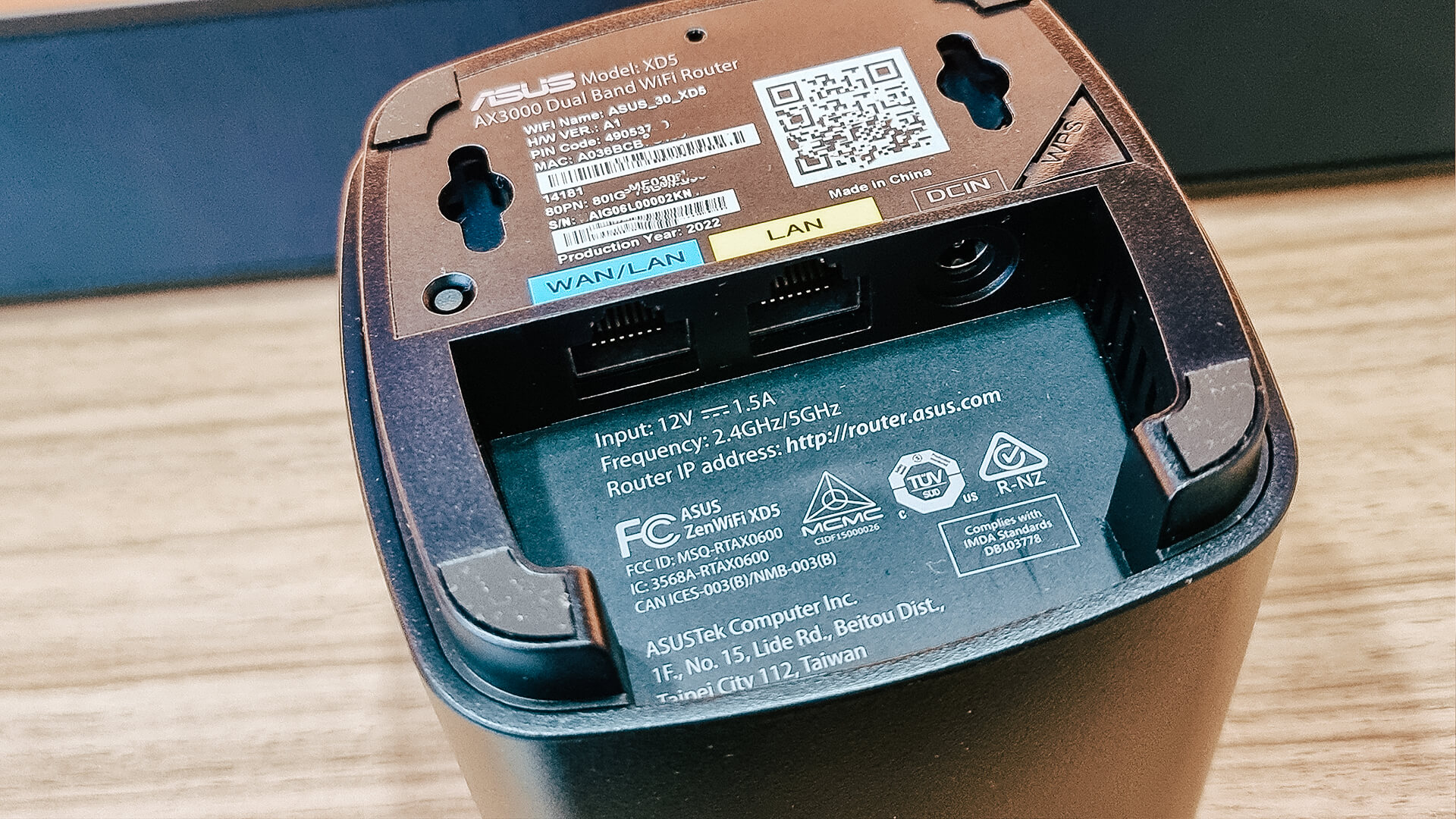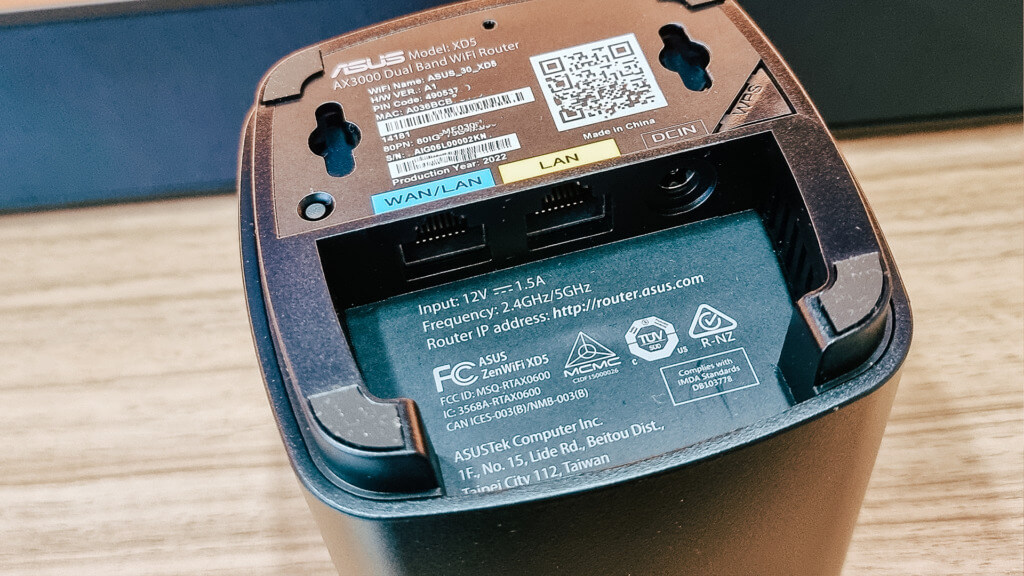 The ZenWiFi XD5 also features two Gigabit BaseT RJ45 ports, including one WAN/LAN port and one LAN port, providing fast and reliable wired connections. This means you can connect your gaming console, desktop computer, or other wired devices directly to the ZenWiFi XD5, ensuring that you have fast and stable internet speeds for all your online activities.
Good performance for 4K content
The ASUS ZenWiFi XD5 is equipped with a powerful tri-band WiFi 6 technology that promises to provide speeds up to 3000 Mbps. It also supports high-speed 160MHz bandwidth, dramatically increasing network capacity while reducing congestion and delivering higher performance for every WiFi 6 device.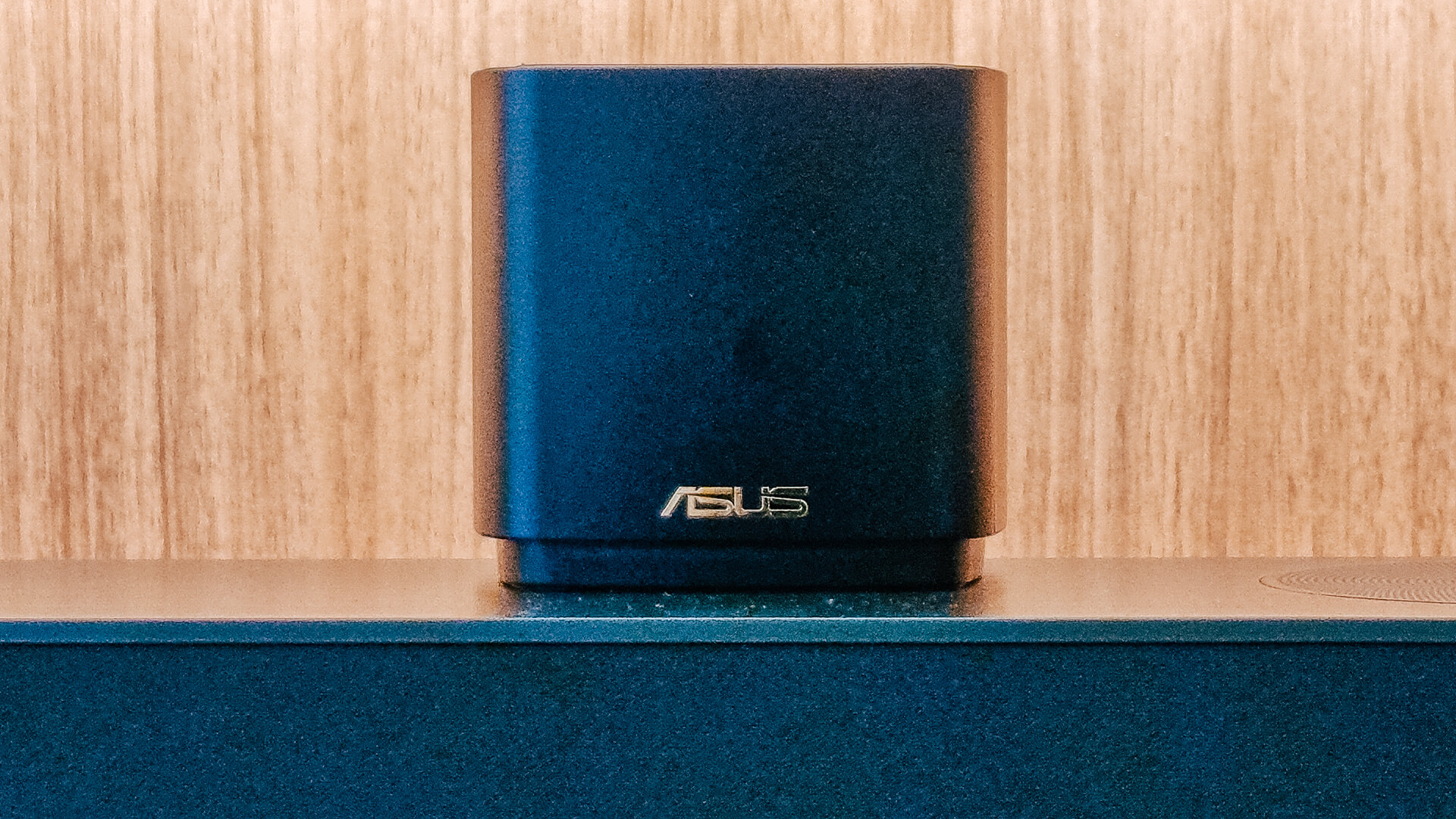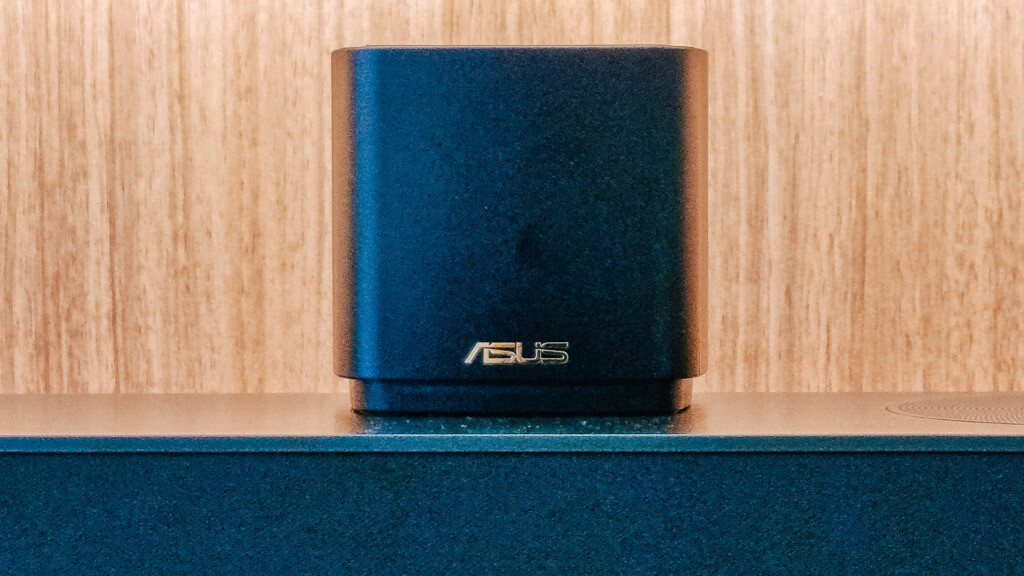 In our tests, the system lived up to its promises, delivering fast and consistent speeds throughout the apartment. We were able to achieve speeds of over 500 Mbps in our test environment, which is more than enough for most internet activities, including streaming 4K content, playing online games, and downloading large files. The system also handled multiple connected devices without any significant lag or connection drops, which is a common issue with traditional routers.
The ZenWiFi XD5 also comes with advanced features that enhance its performance, such as MIMO technology, which allows multiple devices to receive and transmit data simultaneously.
Wide coverage of up to 5,500 square feet
One of the standout features of the ASUS ZenWiFi XD5 is its coverage. The three units work together to create a seamless mesh network that covers up to 5,500 square feet (approximately five rooms), ensuring that no corner of your home is left without a strong internet signal. This is particularly useful for large homes or those with multiple floors, where traditional routers can only reach some rooms.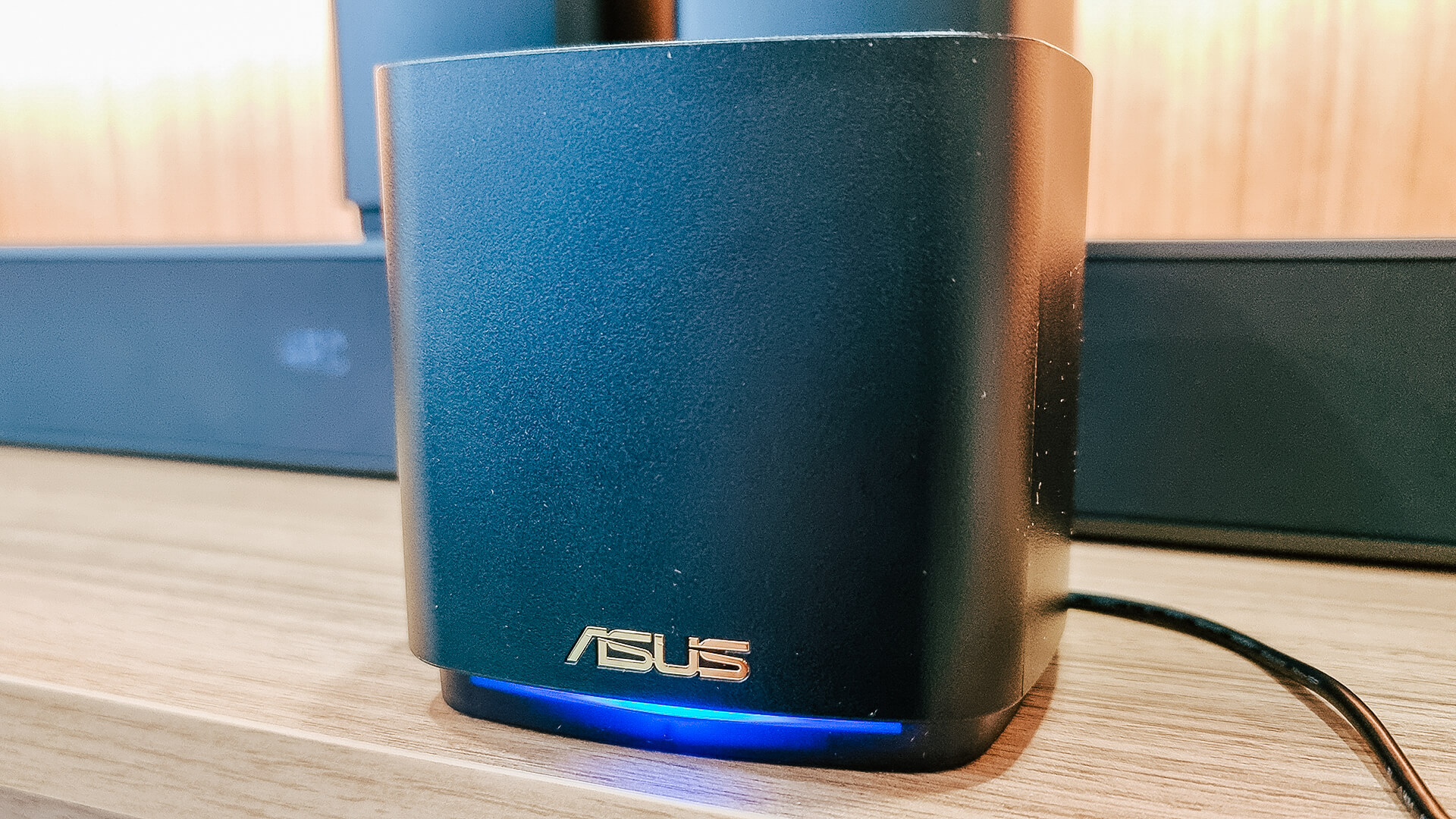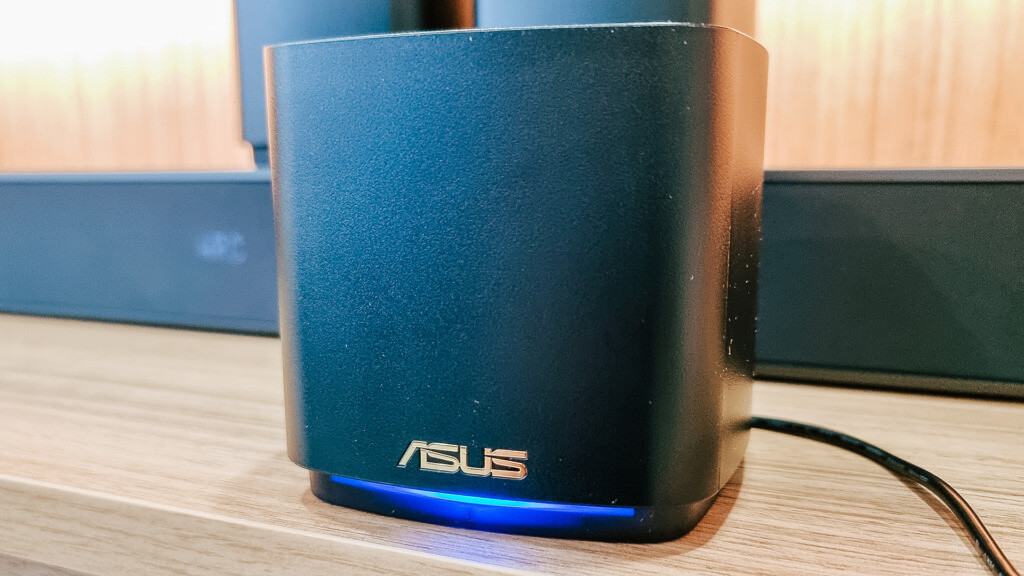 The system also comes with ASUS AiMesh technology, which allows you to add additional units to your network as needed, giving you even more coverage and ensuring that your home is always connected. The units are also easy to manage, with a simple and intuitive app that allows you to monitor your network and customize settings.
Enhanced security with AiProtection Classic
The ASUS ZenWiFi XD5 comes with a robust security feature called AiProtection Classic with Parental Controls. This feature offers advanced security for your home network and protects your connected devices from potential online threats, such as malware, viruses, and hacking attempts.
With AiProtection Classic, you can enjoy peace of mind knowing that the latest security technologies protect your home network. The feature is powered by Trend Micro and offers real-time protection against online threats, ensuring that your devices and personal information remain secure at all times.
In addition to advanced security, the AiProtection Classic feature also includes Parental Controls, allowing you to set up filtering and monitoring for your children's internet activity. You can easily set up time limits and restrict access to specific websites and content, giving you greater control over your family's online experience.
The verdict: ASUS ZenWiFi XD5
The ASUS ZenWiFi XD5 is an excellent choice for anyone looking for a powerful and reliable mesh WiFi system for their home. With its impressive performance, stylish design, and advanced security features, it's an investment that you won't regret.
In addition to its performance, the ZenWiFi XD5 also offers advanced security features, such as AiProtection Classic with Parental Controls, which provides peace of mind and protection against potential online threats. So whether you're streaming 4K content, playing online games, or need to connect multiple devices, the ZenWiFi XD5 delivers a fast and reliable internet connection that you can depend on.