The need for fast and reliable internet connectivity has become even more pronounced as the gaming industry continues to grow and evolve. In the past, having a good internet connection was a nice-to-have for gamers. But with the rise of online gaming, competitive gaming, and streaming, a fast and stable internet connection has become a must-have for any serious gamer. Unfortunately, with so many different gaming routers on the market, it can be difficult to know which is the best for your needs.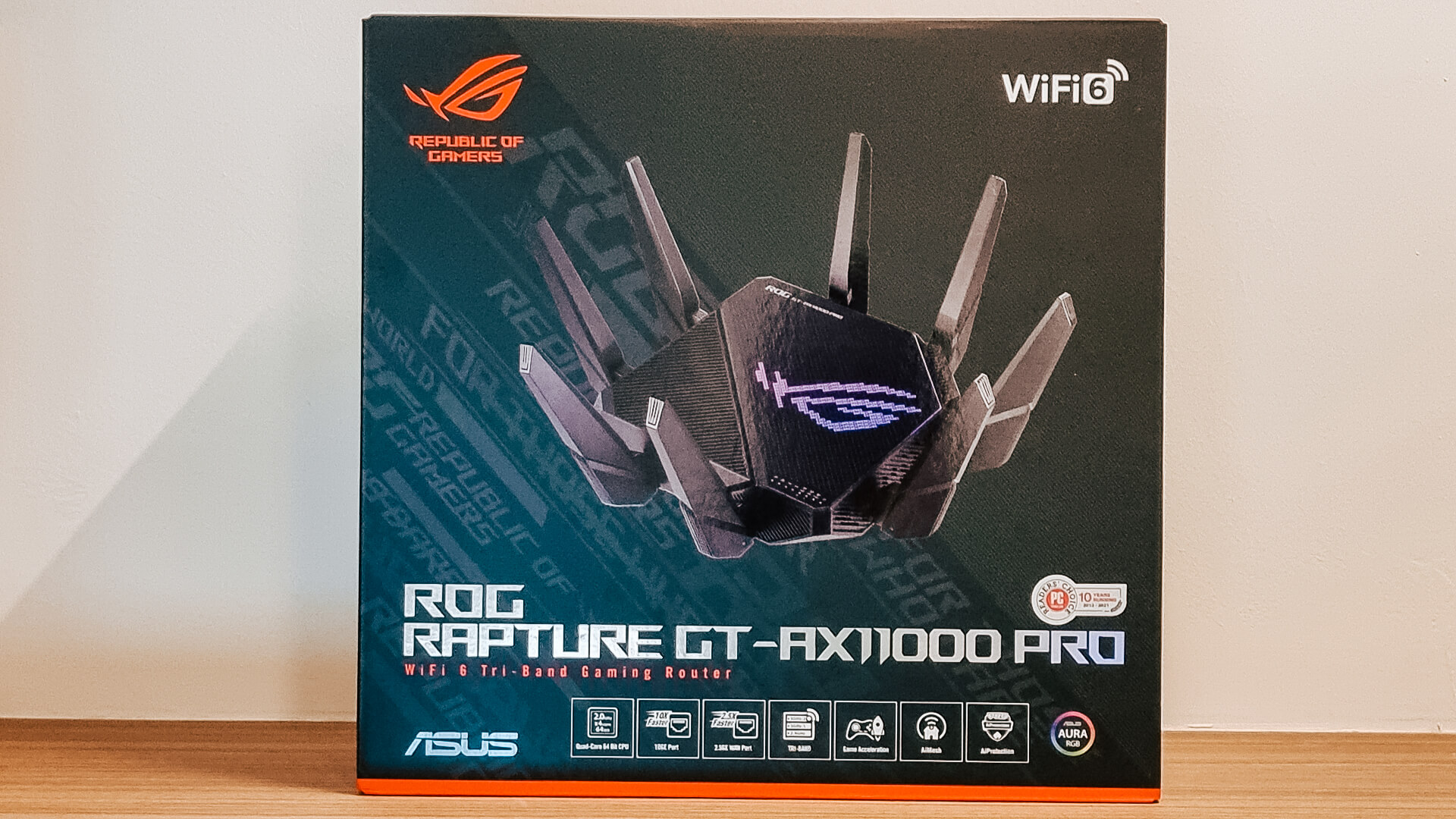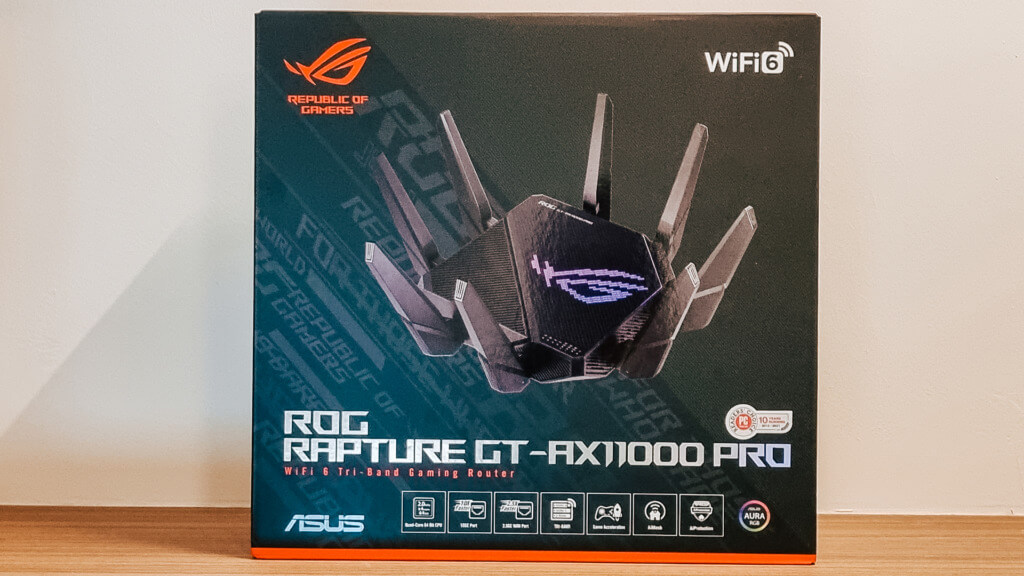 Enter the ASUS ROG Rapture GT-AX11000 Pro, a top-of-the-line gaming router that promises exceptional performance for gamers and power users. Its tri-band WiFi 6 technology provides high-speed and stable connections for multiple devices. Making it perfect for gaming, streaming and downloading large files.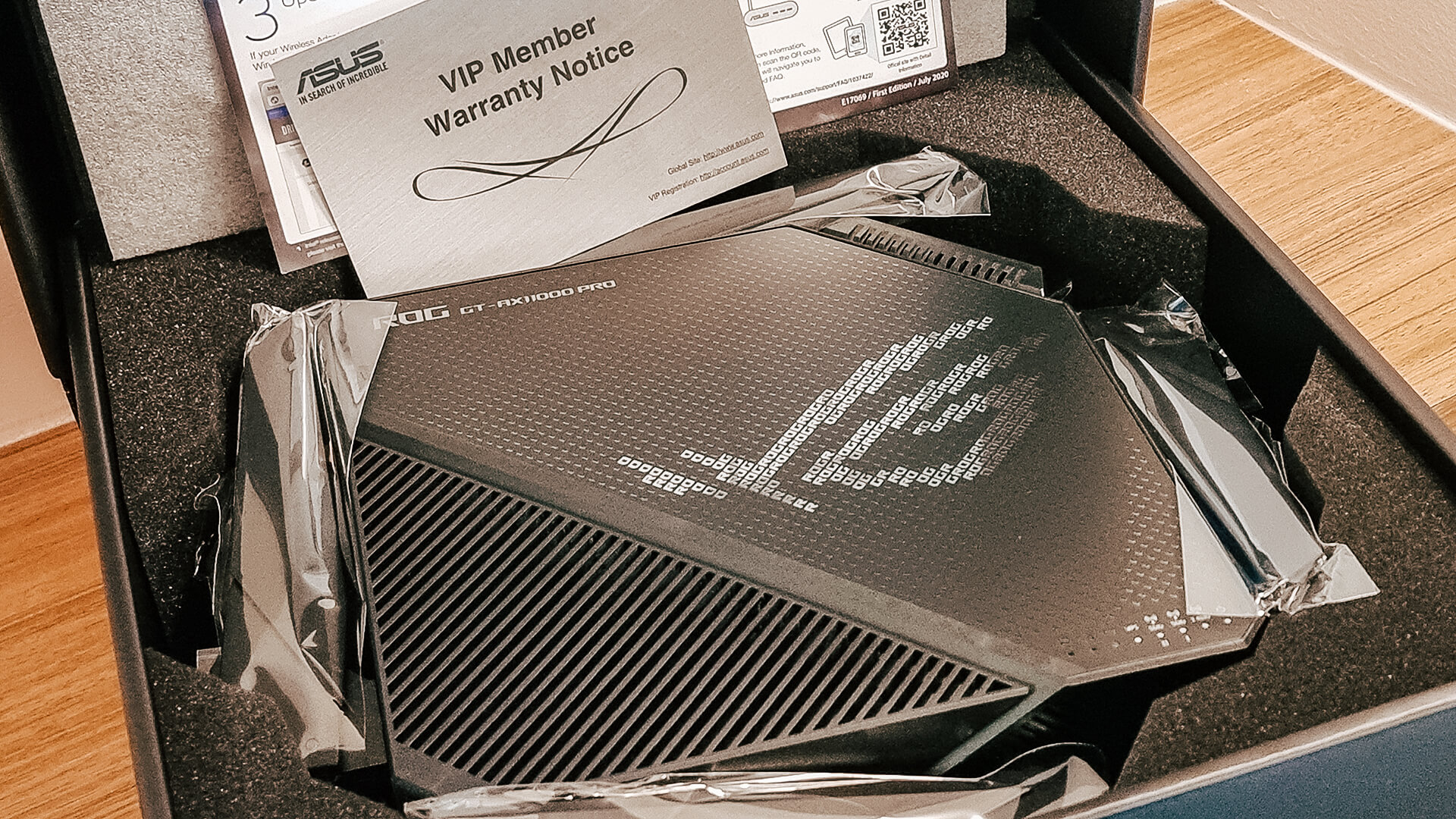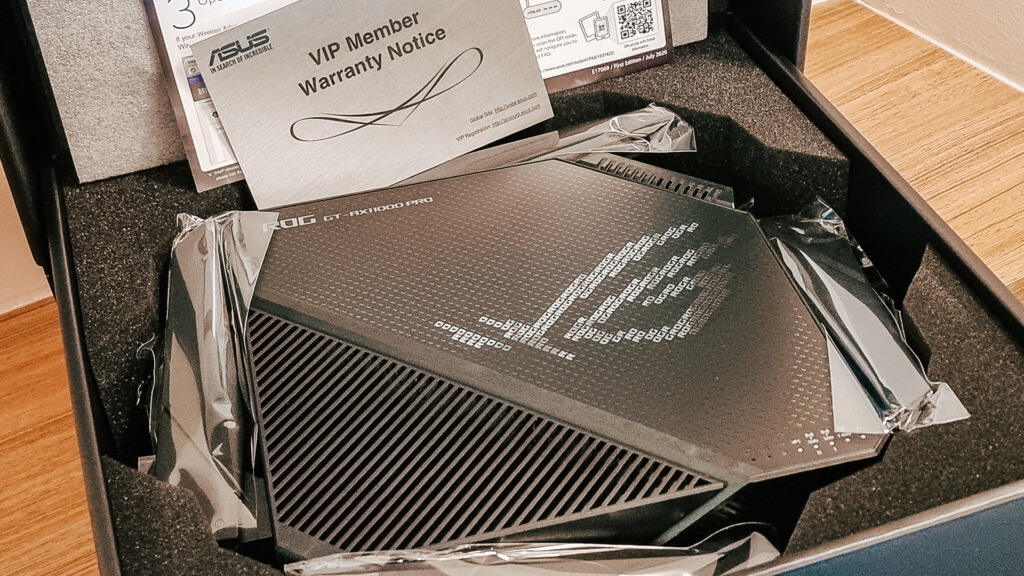 In this review article, we will be taking a closer look at the ROG Rapture GT-AX11000 Pro. This top-of-the-line gaming router promises exceptional performance. From its design to its features and overall performance, we will examine everything this router offers and help you determine if it's the right choice for your gaming setup.
Stylish and modern design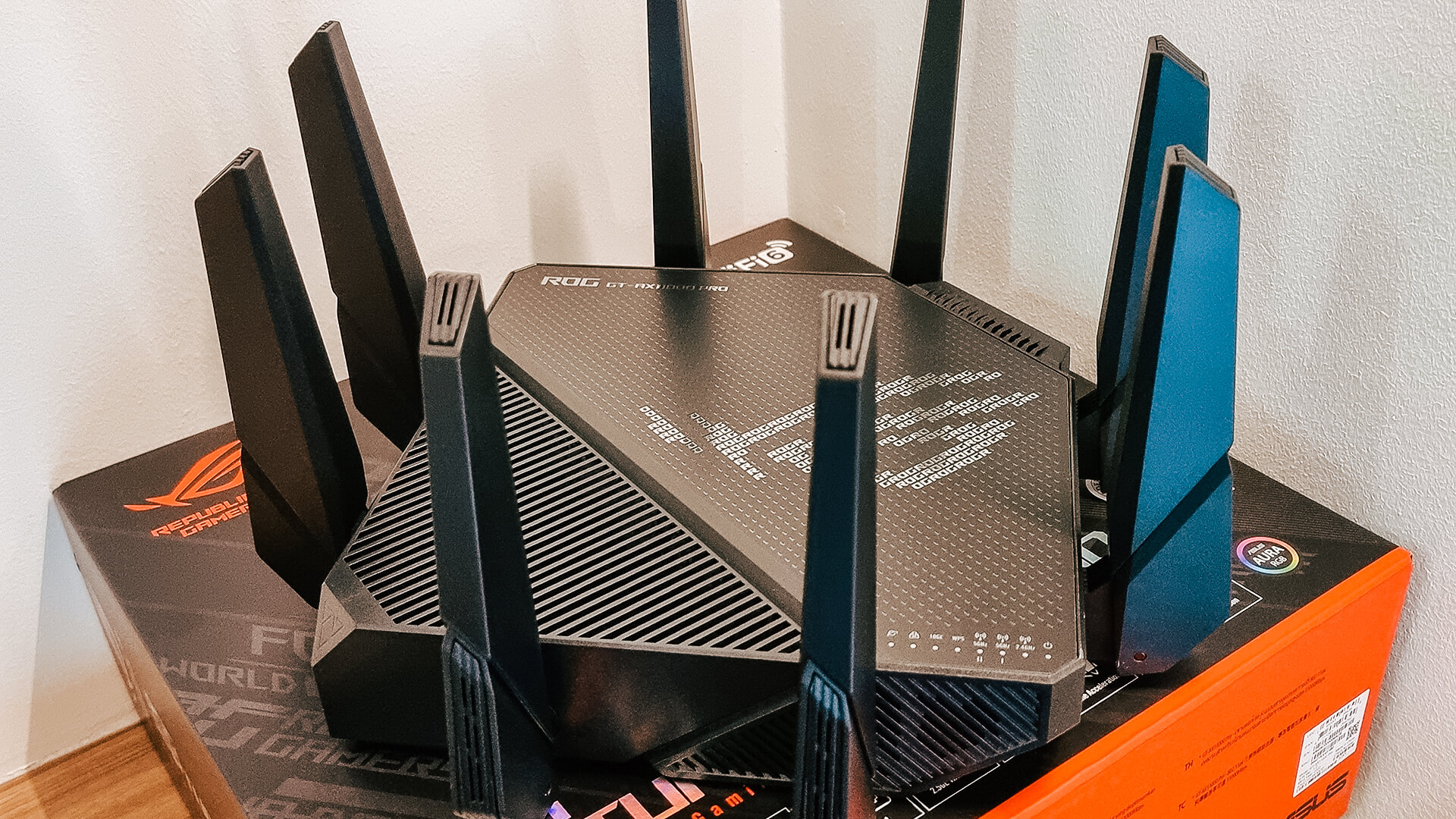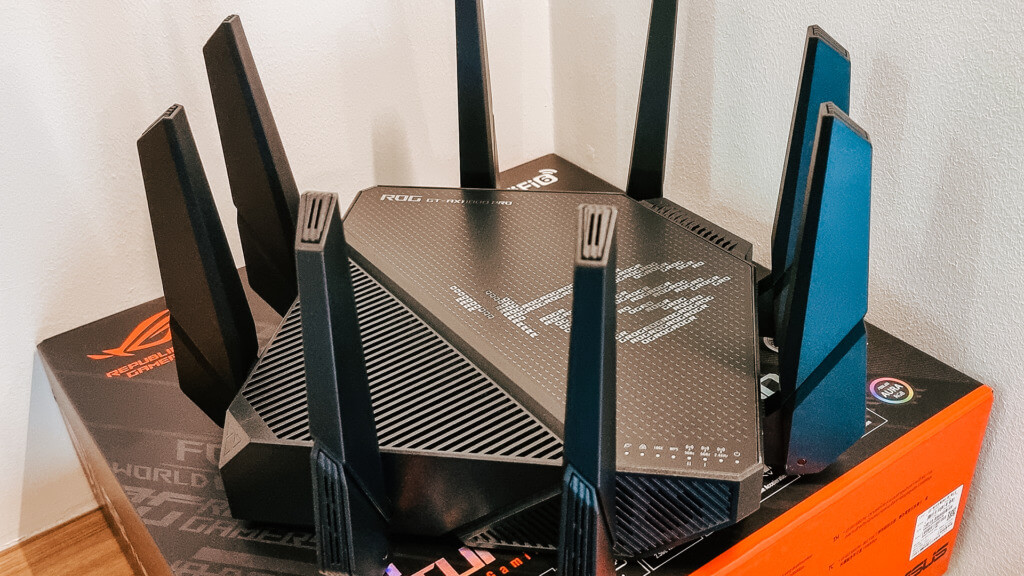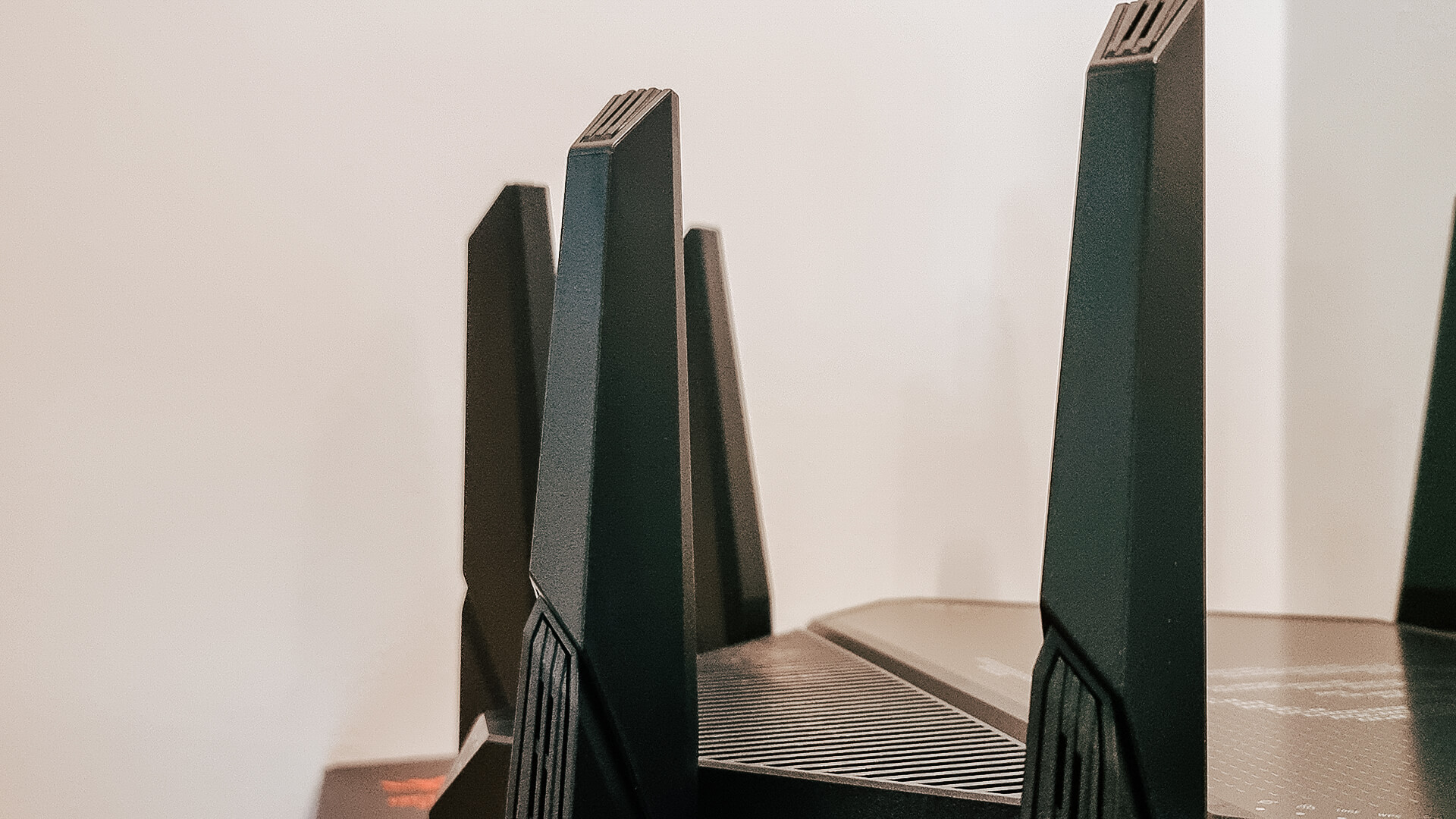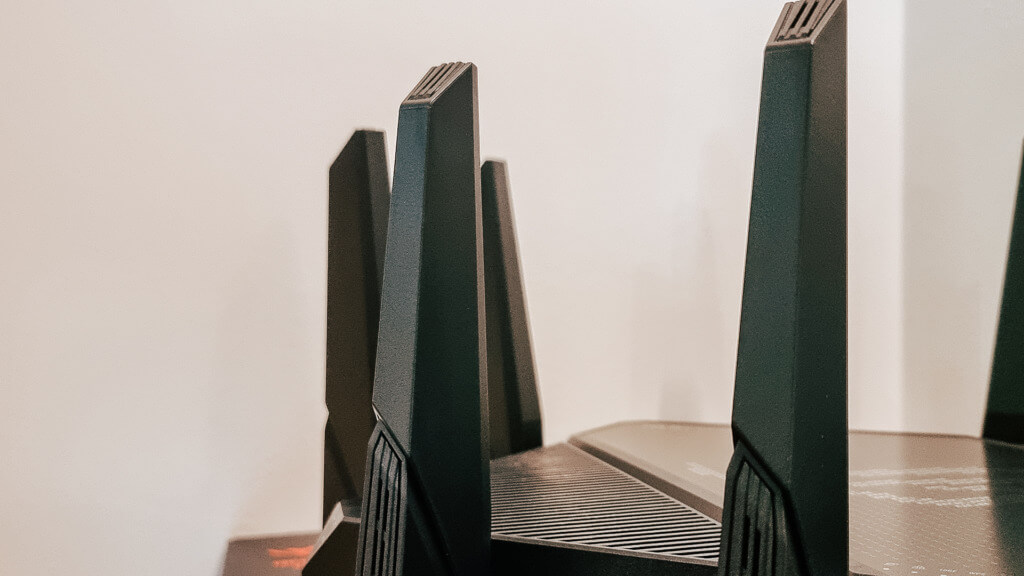 The ROG Rapture GT-AX11000 Pro is a well-designed router that combines style and functionality. It sports a sleek black finish, equipped with eight antennas, providing ample connectivity options, and an eye-catching ROG logo adorns the top of the router, illuminating the connection's status. The router's ports are situated on its sides, offering easy access and connectivity. There are 4 Gigabit LAN ports, a 2.5Gb and 10Gb WAN port, and two USB ports with LED indicators on the front.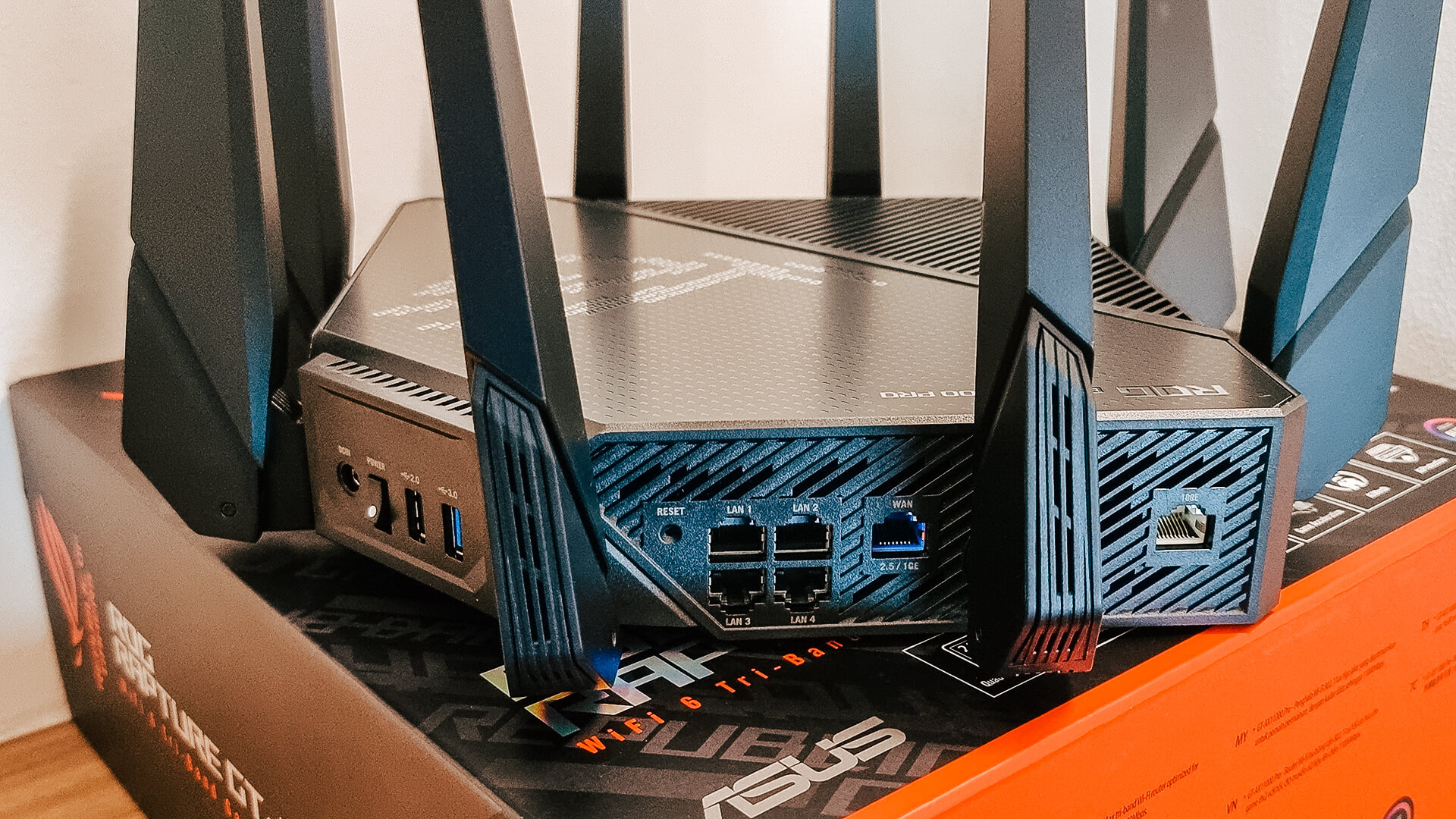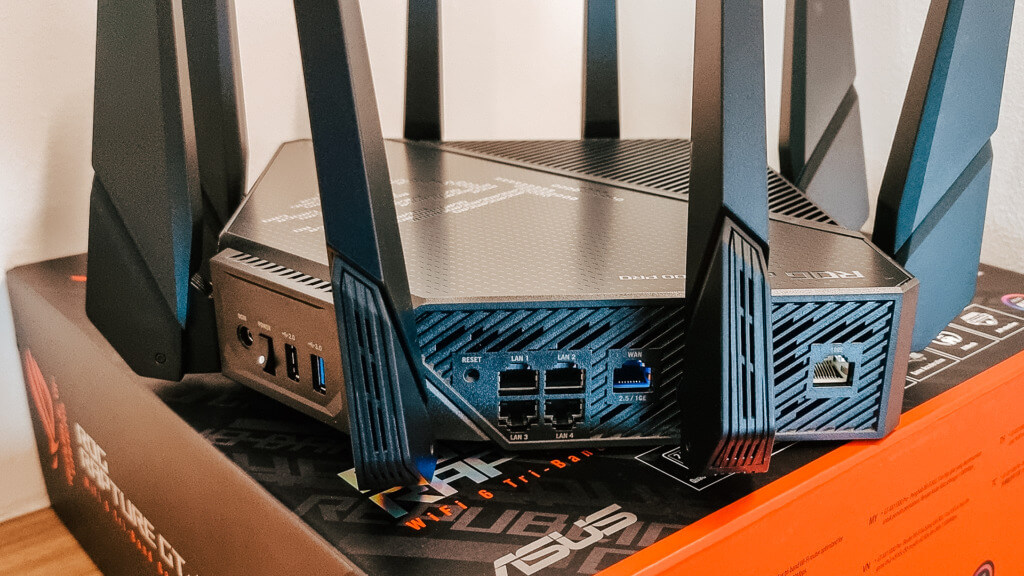 In terms of design, the Rapture is relatively large and bulky, measuring 35.5 x 35.5 x 19.3cm, and weighs 2.18kg, making a bold statement in any home or office. The black finish and angular design give the router a modern and sophisticated look, while the eight antennas and illuminated logo demonstrate its technological prowess. Despite its size, the router is easy to place and manoeuvre, making it a versatile and powerful choice for any network.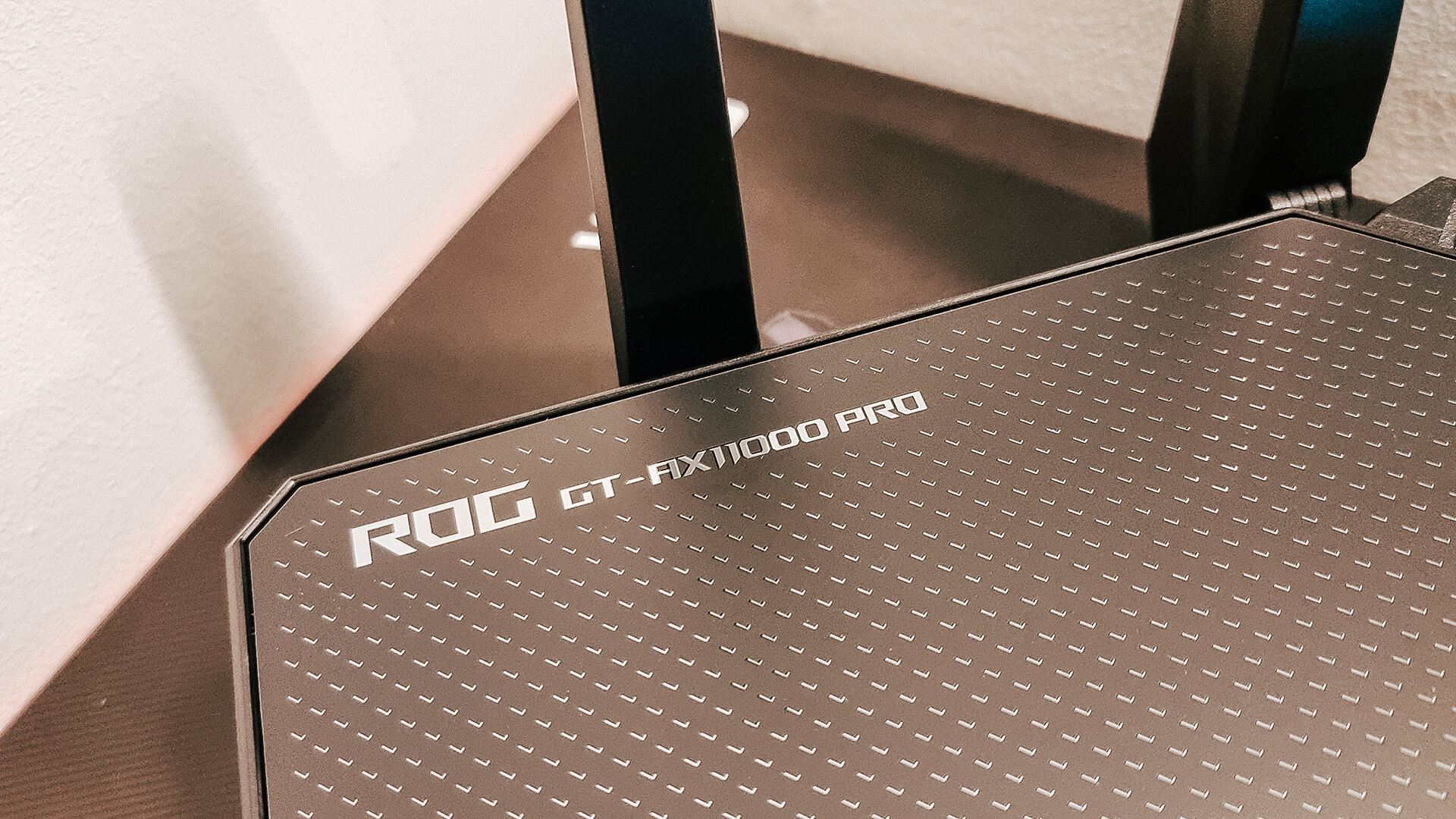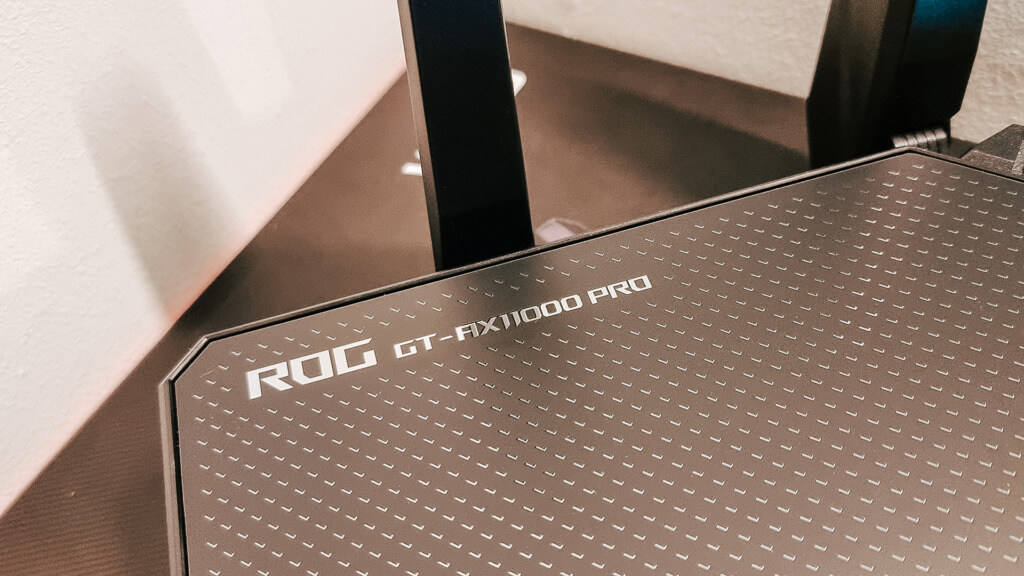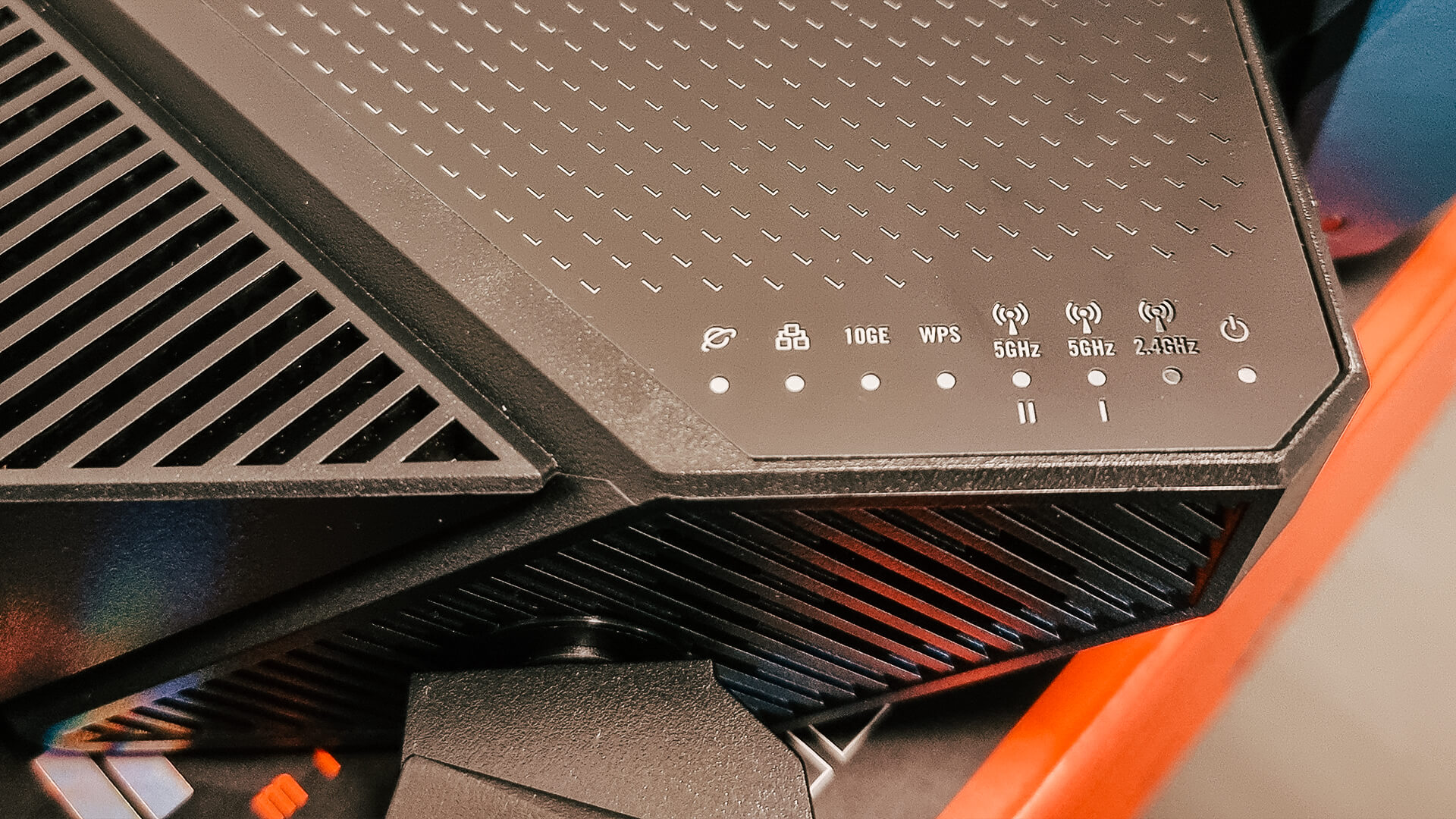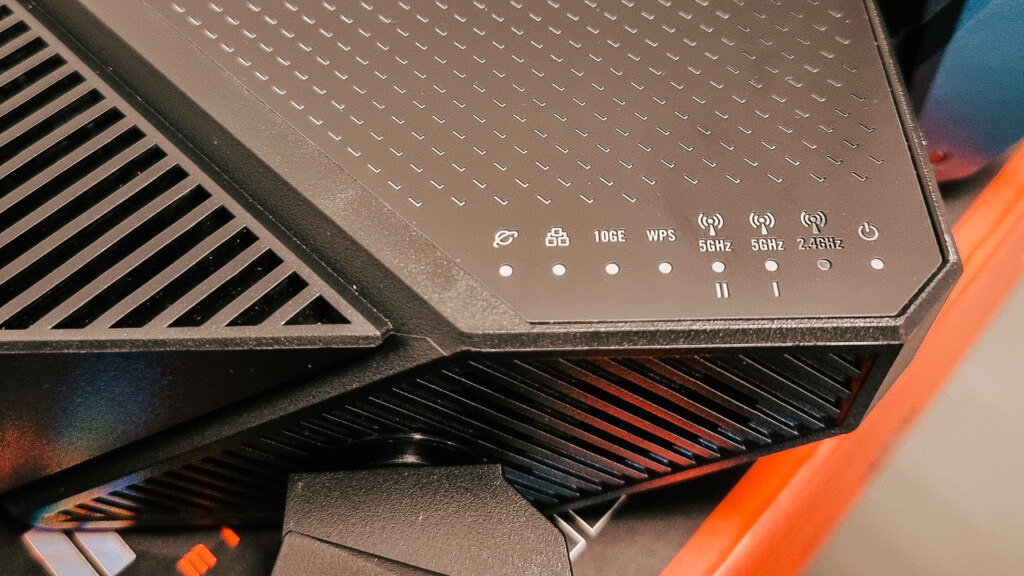 Ultrafast and efficient performance with powerful tri-band WiFi 6
The ROG Rapture GT-AX11000 Pro is a powerful tri-band WiFi 6 gaming router that delivers exceptional performance for gamers and power users. With its advanced hardware and technology, the GT-AX11000 Pro provides ultrafast WiFi speeds of up to 11,000 Mbps, thanks to its 160 MHz channels that enhance efficiency and throughput. The router also comes with the exclusive ASUS RangeBoost Plus technology, which improves signal range and overall coverage.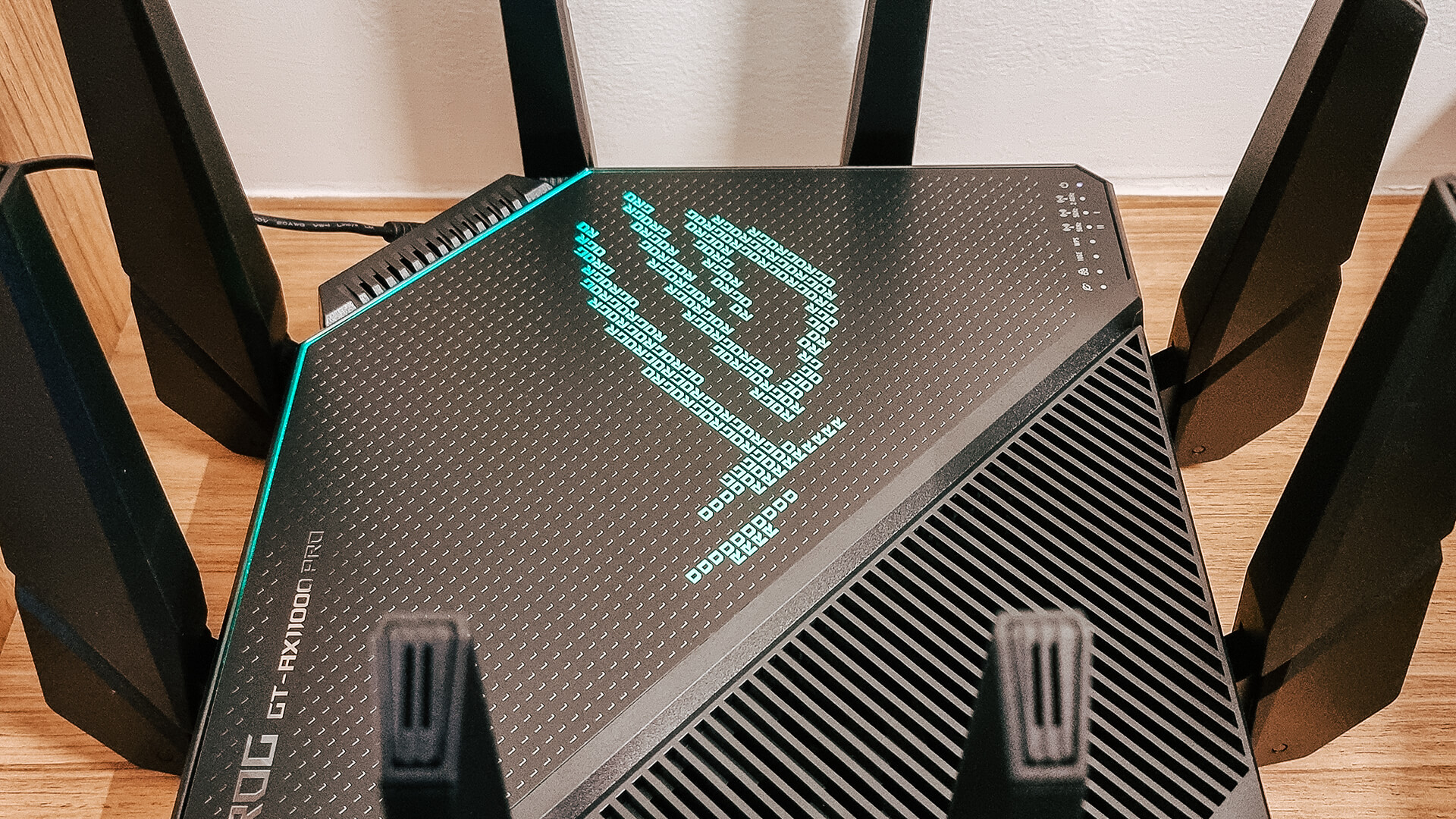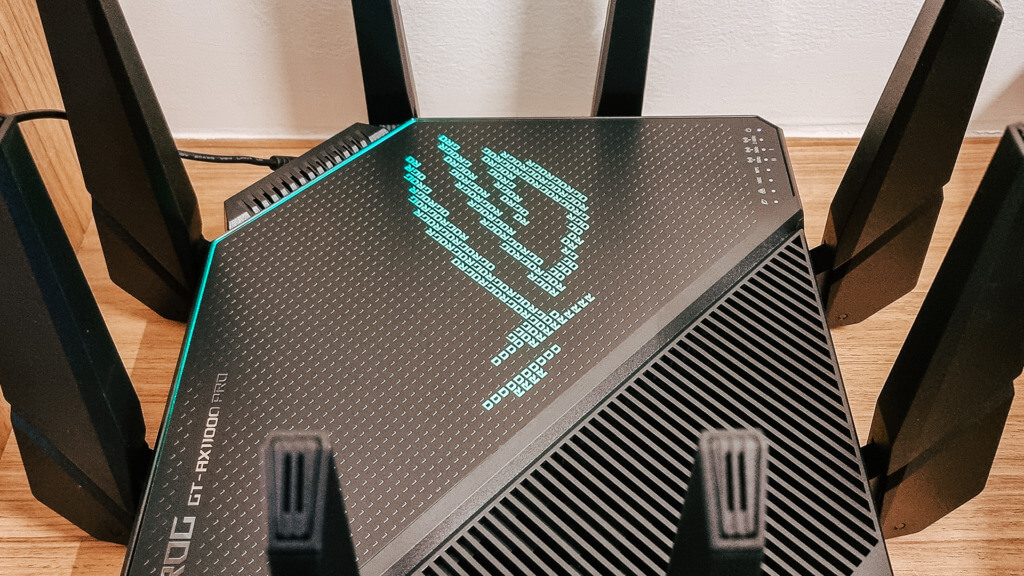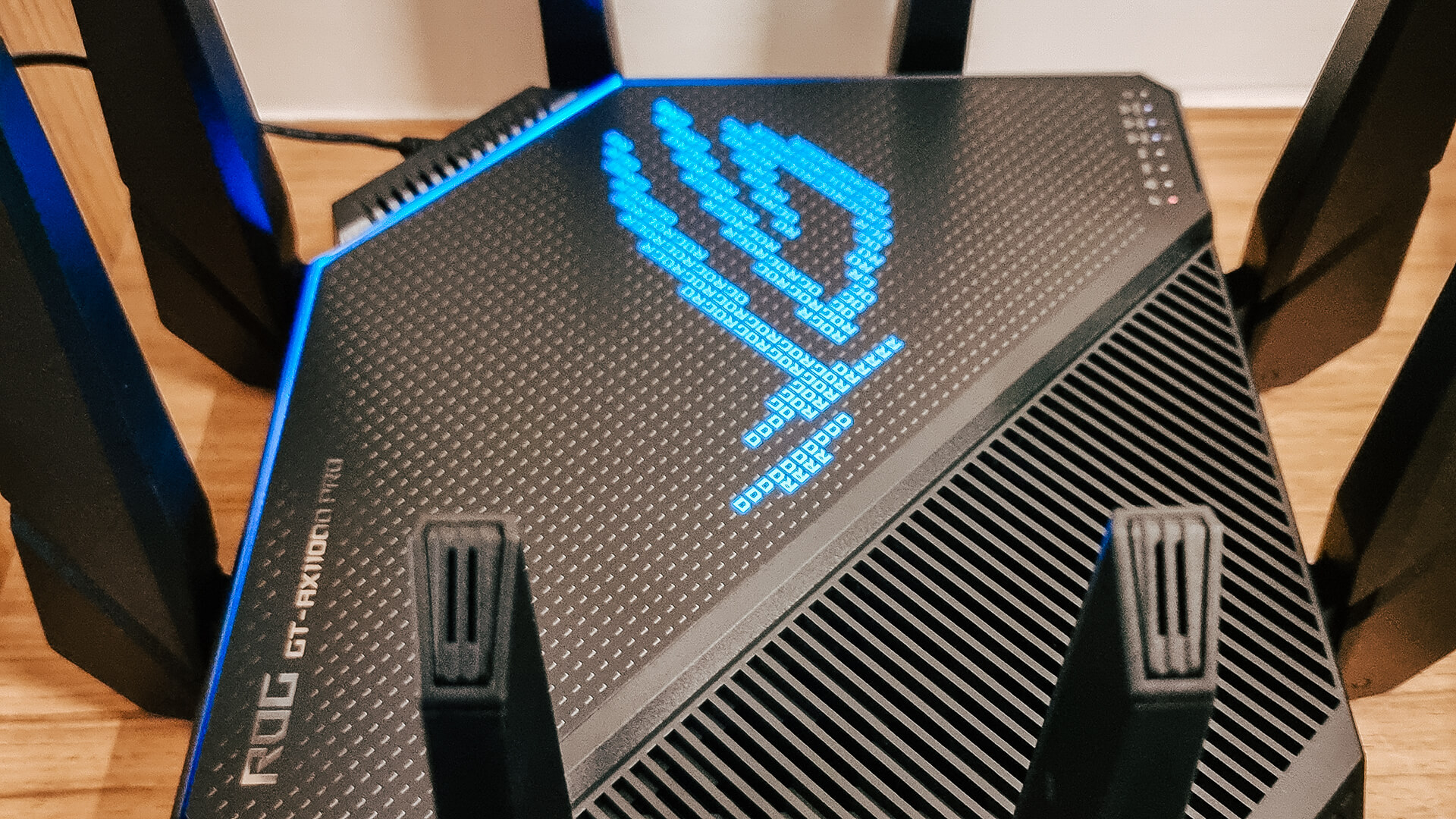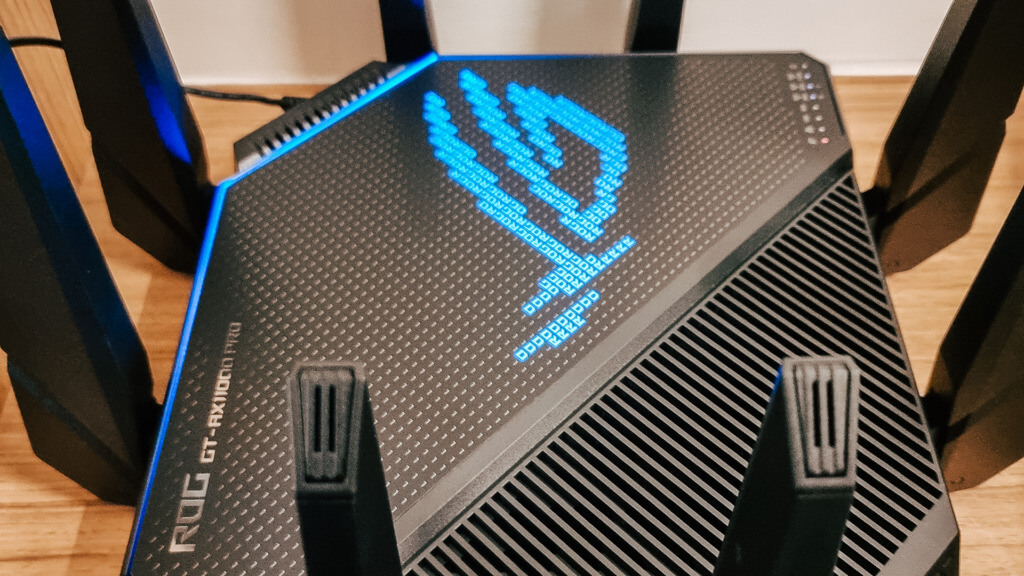 One of the standout features of the ROG Rapture GT-AX11000 Pro is its flexible networking ports, which include one 2.5G port and one 10G port that can be configured for either WAN or LAN operation. This allows users to customise their network setup to their specific needs and requirements. Additionally, the router is powered by a high-performance 64-bit 2.0 GHz quad-core CPU that takes wireless signal processing to the next level.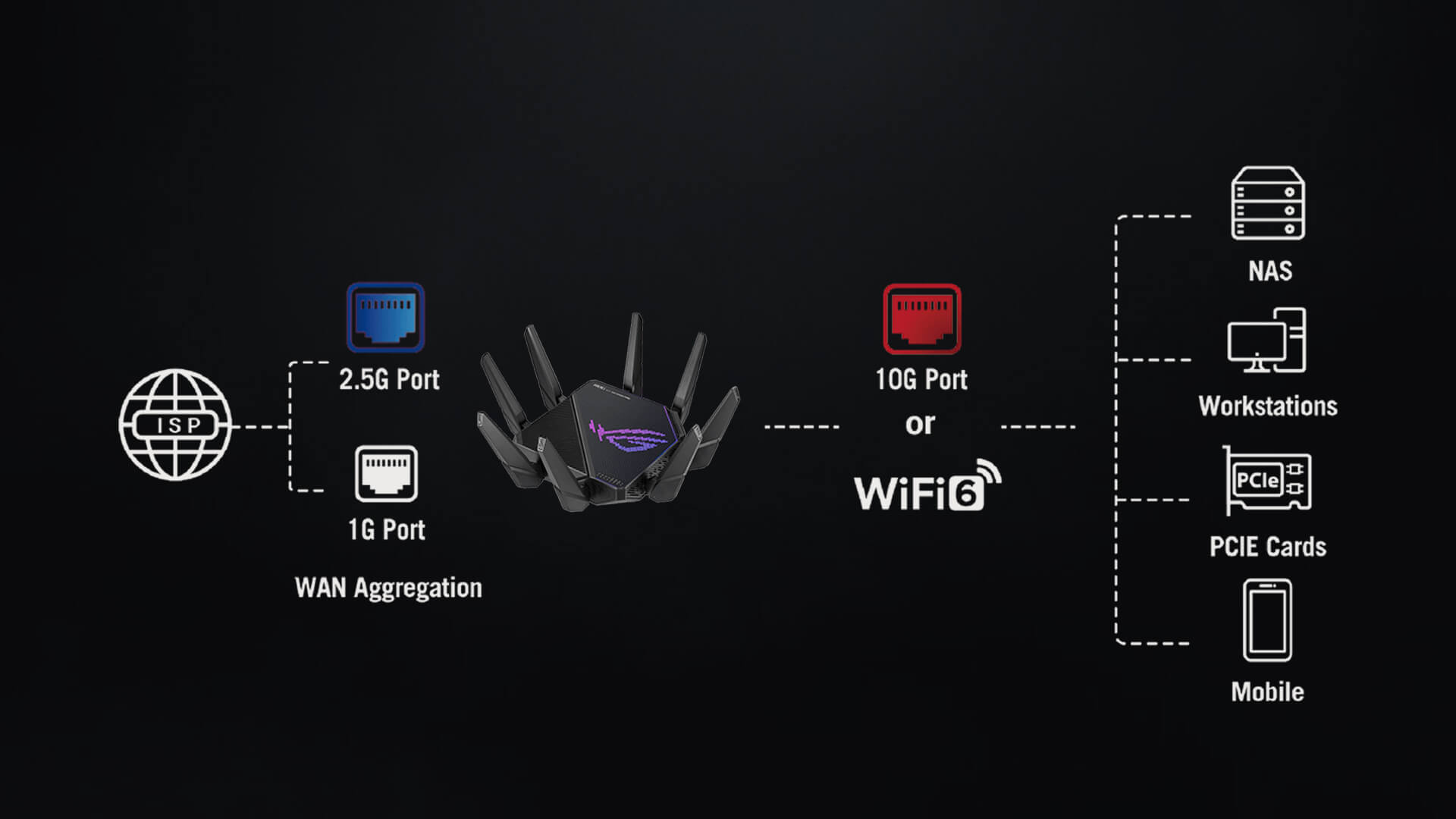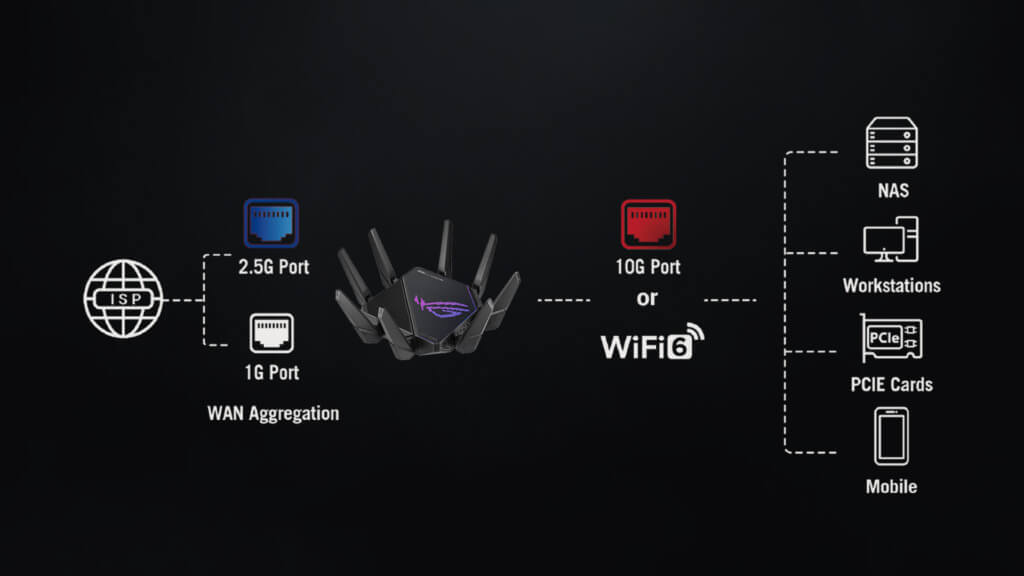 Another key feature of the ROG Rapture GT-AX11000 Pro is its triple-level game acceleration, which prioritises the online gaming network at every step, from the PC to the game server. This was particularly noticeable in fast-paced multiplayer games such as Call of Duty and Apex Legends, where the router ensured a stable and low-latency connection.
Streaming 4K videos were smooth and effortless, with no buffering or lag. The high-efficiency WiFi 6 technology and 160 MHz channels delivered fast and stable connections, making it perfect for demanding applications like 4K video streaming. We tested a range of 4K videos, including Netflix titles like Stranger Things, The Witcher, House of Cards and blockbuster movies. The results were impressive, with crisp and clear images, vivid colours, and smooth playback. For instance, the intricate visual effects in Stranger Things were rendered perfectly, with no visible pixelation or lag. In contrast, the fast-paced action scenes in The Witcher were seamlessly rendered without buffering or stuttering.
Managing the Rapture is easy with the ASUS Router app for iOS and Android. This app makes setup and management of the network a breeze, with quick tools to optimise the network, manage devices, and set up parental and group controls. This app is the best thing about owning the Rapture, aside from the apparent WiFi benefits.
Great coverage for typical Singapore homes with WiFi 6 and RangeBoost Plus
The ROG Rapture GT-AX11000 Pro router is designed to provide enhanced and expanded WiFi coverage, making it an excellent choice for larger homes and offices. The router is equipped with RangeBoost Plus technology, the latest and most advanced evolution of the ASUS collection of wireless network technologies. This technology includes the next-gen Broadcom WiFi chipset and CPU, as well as multiple cutting-edge ASUS features, which help to expand the signal range and overall coverage by up to 38%.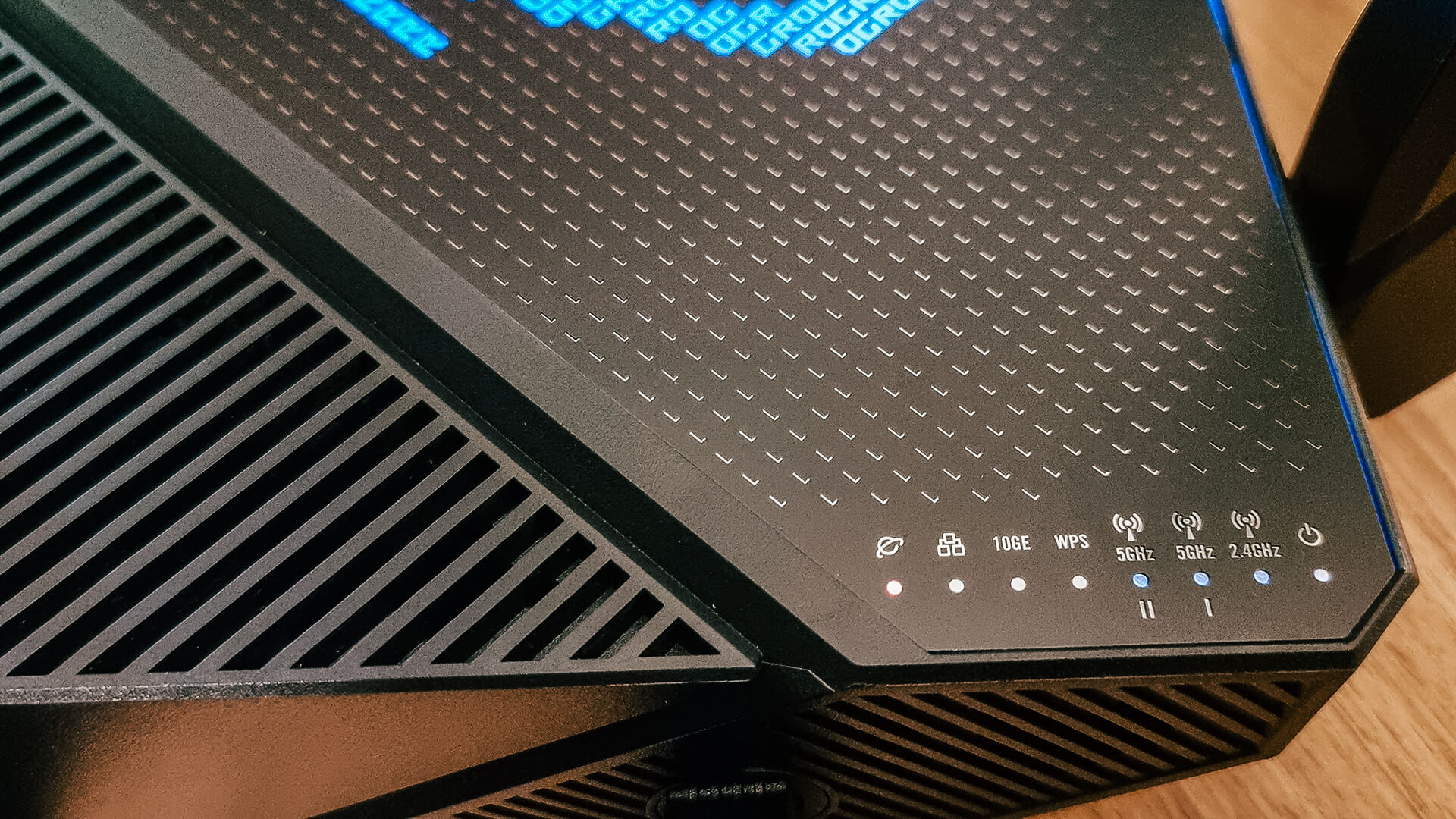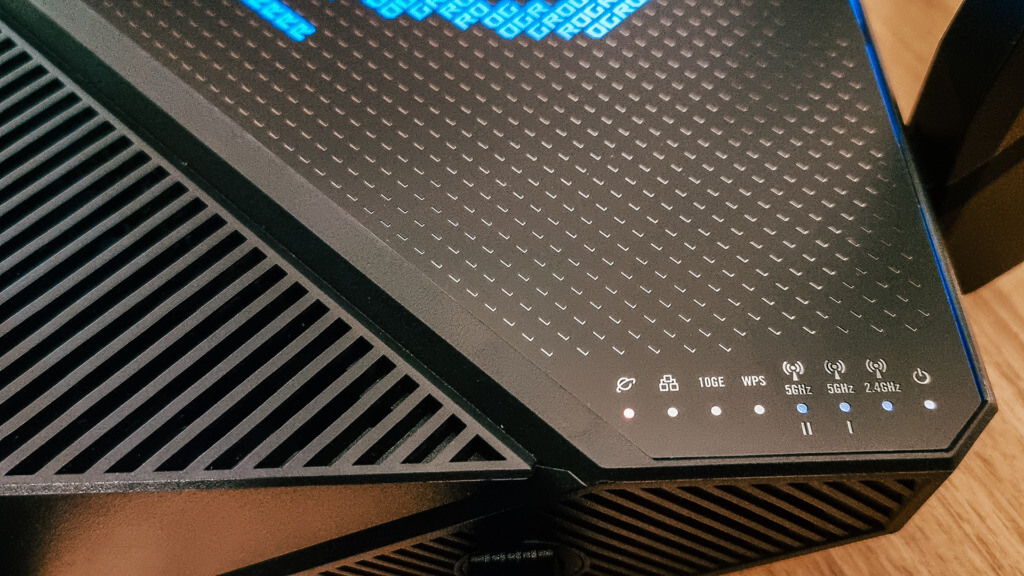 The gaming router also uses OFDMA technology to increase the WiFi signal range and provide better coverage by segmenting each wireless channel into smaller sub-channels. The router is also compatible with ASUS AiMesh, allowing you to use a single SSID for your home network and eliminating any dead zones.
Additionally, the GT-AX11000 Pro has been upgraded to support the expanded UNII 4 spectrum, which features a high-powered 160MHz channel on the 5GHz band. This upgrade increases the backhaul capacity of the mesh network, improving signal efficiency and ensuring consistent coverage throughout your home.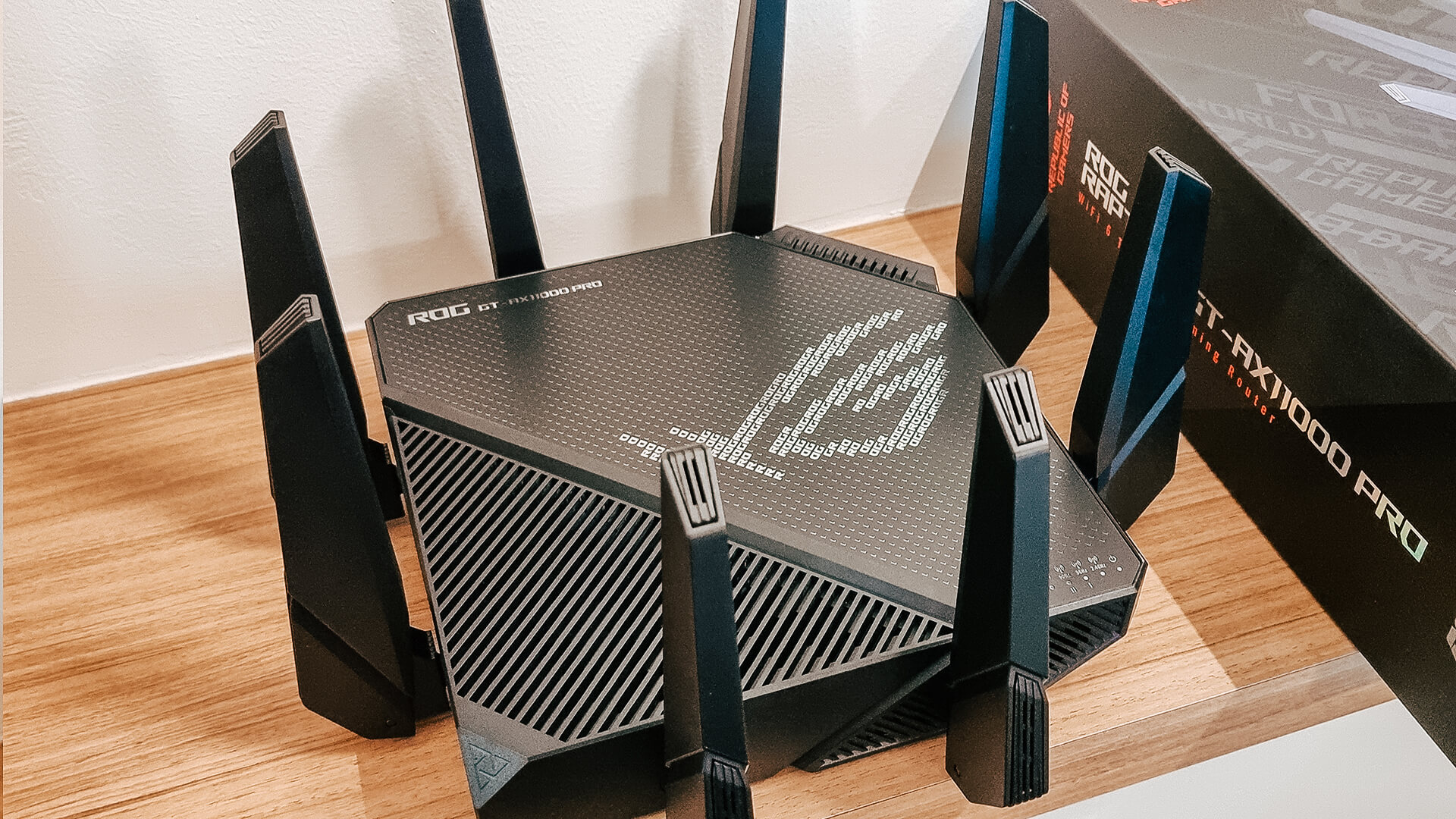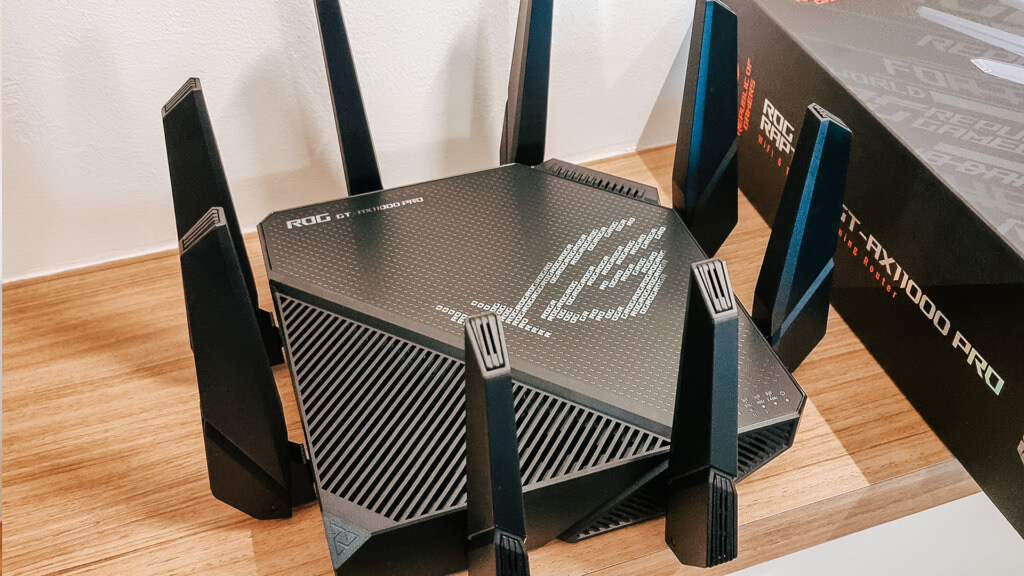 In a typical HDB 5-room apartment, the GT-AX11000 Pro's expanded coverage and robust WiFi capabilities would provide fast, reliable and secure connections in every room, ensuring a great experience while gaming, streaming or using any other demanding applications.
Triple-level Game Acceleration to enhance gaming connections and performance
The ROG Rapture GT-AX11000 Pro is designed with the gamer in mind, offering triple-level game acceleration to enhance the gaming experience. This powerful router uses jitter prevention, lag reduction, and ping improvement technologies to optimise game traffic, stabilise connections and increase network speeds.
The first level, Gaming Device and Port Prioritization, allows gamers to plug their gaming devices into the designated gaming port on the router for prioritisation. The ROG First utility, Game first V, can also be used with the router.
The second level, Game Packet Prioritization, uses the ASUS-exclusive adaptive QoS, Game Boost, to prioritise game packets and handle multiple connected devices and busy traffic.
The third level, Game Server Acceleration, uses WTFast, a network traffic optimisation engine that optimises the route from the router to the game server.
With Triple-level Game Acceleration, gamers can enjoy the best gaming experiences with improved stability, reduced lag, and increased network speeds, whether they're playing popular titles like Fortnite, Call of Duty, or Assassin's Creed.
The verdict: ASUS ROG Rapture GT-AX11000 Pro
The ASUS ROG Rapture GT-AX11000 Pro is a high-performance router designed for gamers and demanding applications. With its sleek design, powerful features, and advanced technology, this router offers a top-notch network experience. So whether you're looking for fast and reliable connections, robust coverage, or a gaming-centric experience, the ROG Rapture GT-AX11000 Pro has you covered.