Not long ago, the idea of having a projector tiny enough to carry in your luggage, let alone in your pocket, was unthinkable. However, as projectors have shrunk in size, portable variants have emerged, allowing you to show data and video wherever you go.
Portable projectors come in an astonishing variety of sizes, brightness levels, and functionalities. They're reasonably priced and include built-in speakers, eliminating the need for external sound equipment. In addition, they frequently have apps and storage choices onboard to deliver content too. 
The BenQ GV30, the second generation of BenQ GV and GS projectors, has one of the market's most unique projector designs. It's roughly the size of a 7-inch wheel of cheese, with a built-in bump where the lens is, and it sits on a magnetic stand that protects it from rolling away while allowing you to easily spin it up and down to change the image height.
Projection System: DLP
Resolution: 720p (1280 x 720)
Contrast Ratio: 100,000 : 1
Throw Ratio: 1.2
Zoom Ratio: Fixed
Input Lag: 51 ms (1080p@60Hz)
Speaker: TreVolo 2 x 4W, 8W woofer
Inputs: 2x HDMI, USB Type C
Dimensions: 120 x195.8 x185 mm
Brilliantly practical design
The GV30 is small in size but big on elegance. The projector is made of white plastic and has a round form with a squared-off tip for the projector lens and controls on top. The main projector measures 7.7 inches in height, 7.3 inches in depth, and 4.7 inches in width. As a result, it is significantly smaller than many other projectors on the market.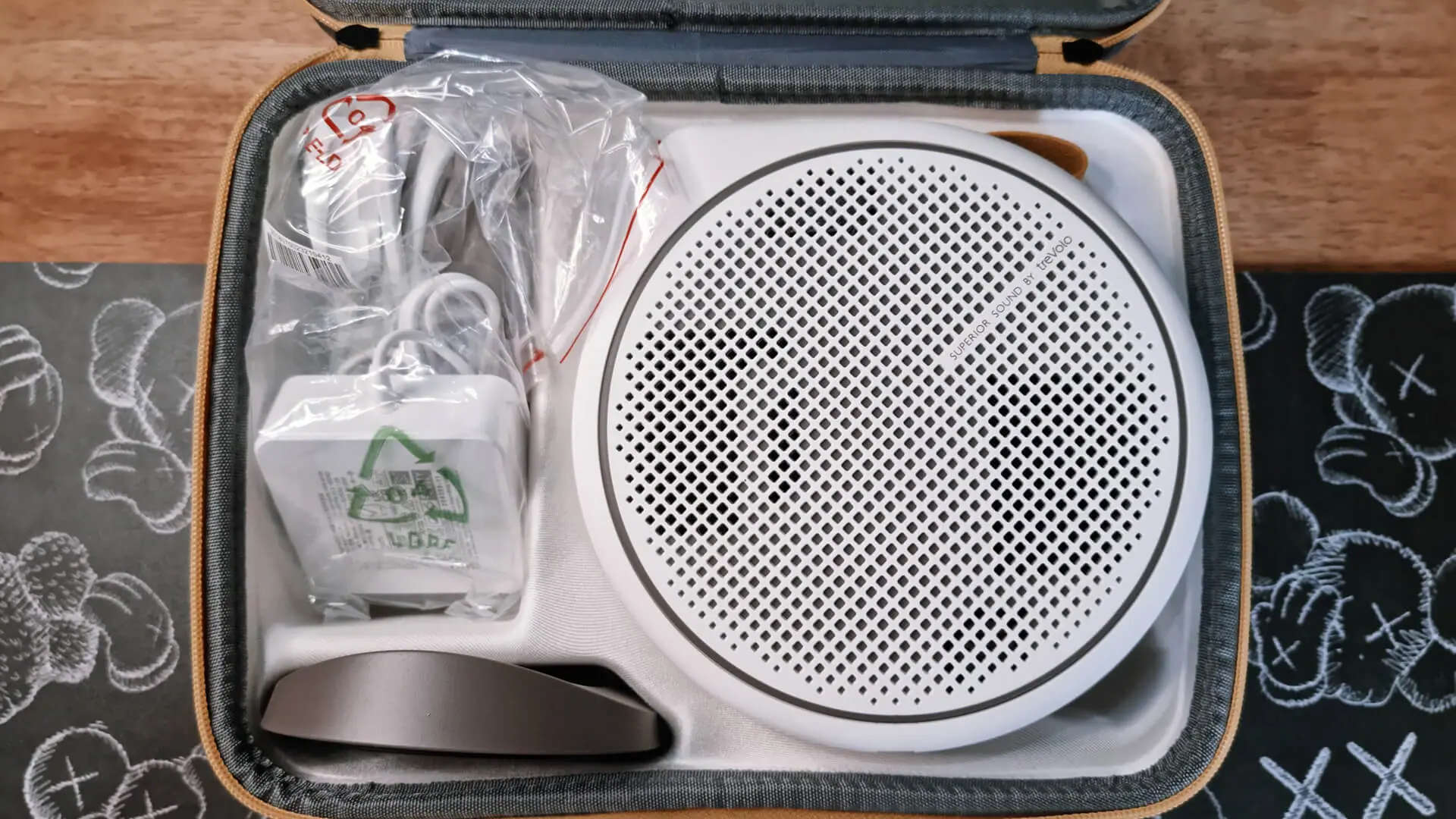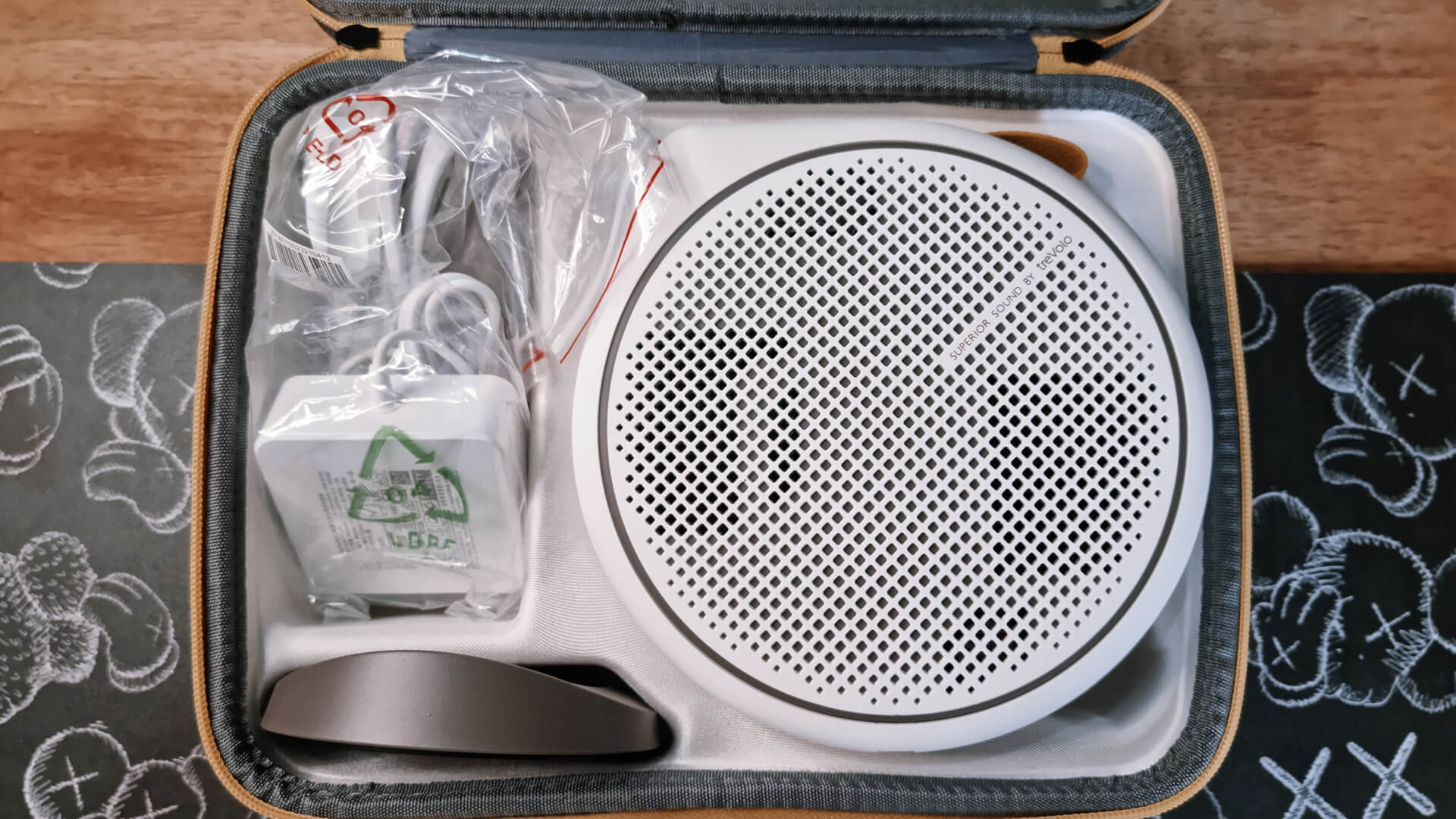 BenQ has created a contemporary, futuristic, and functional appearance. The GV30 is designed to be tough, and it's touted to be drop-proof up to 0.7m, which should give you some peace of mind when it's wheeled out for a kids' party.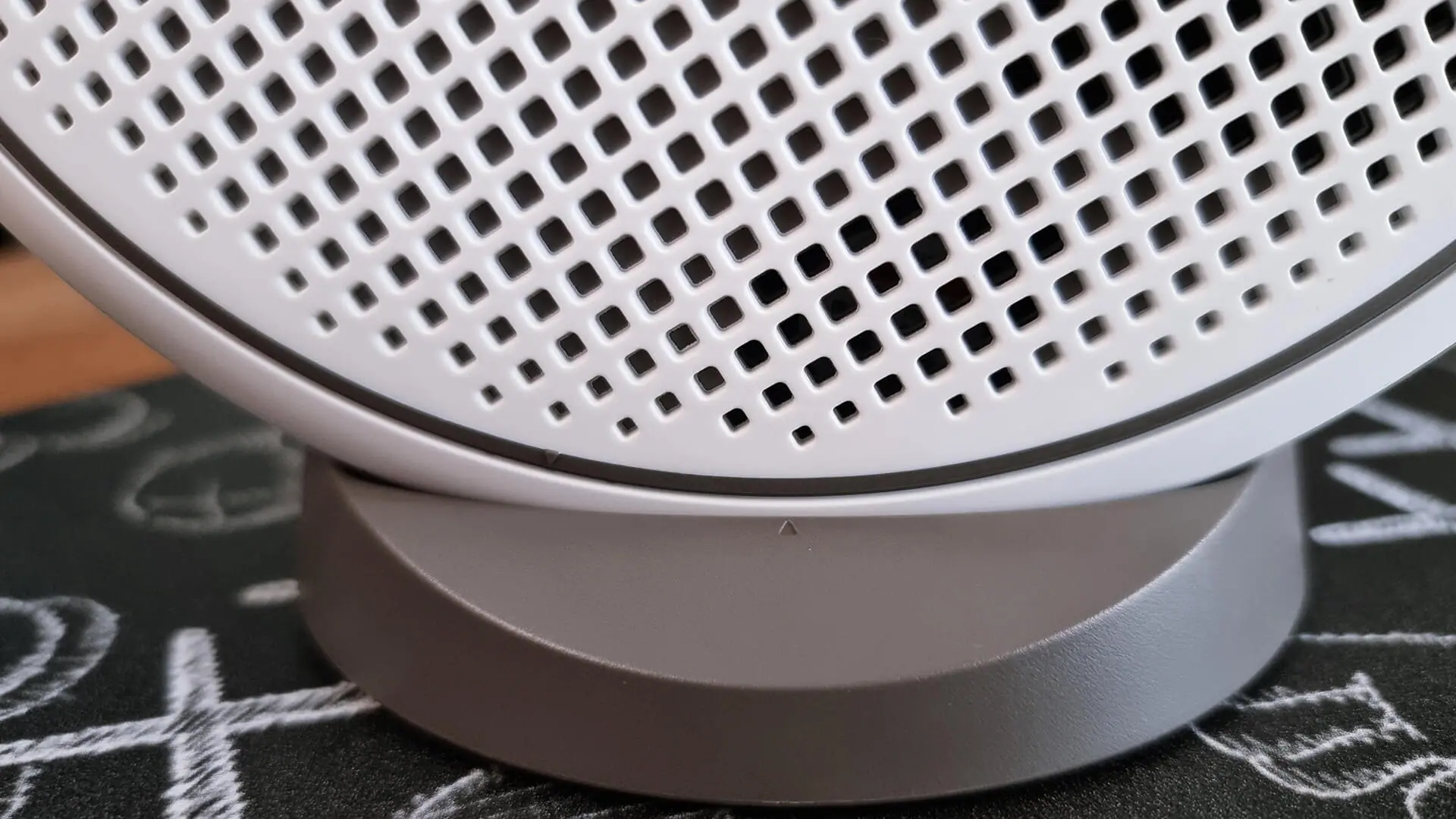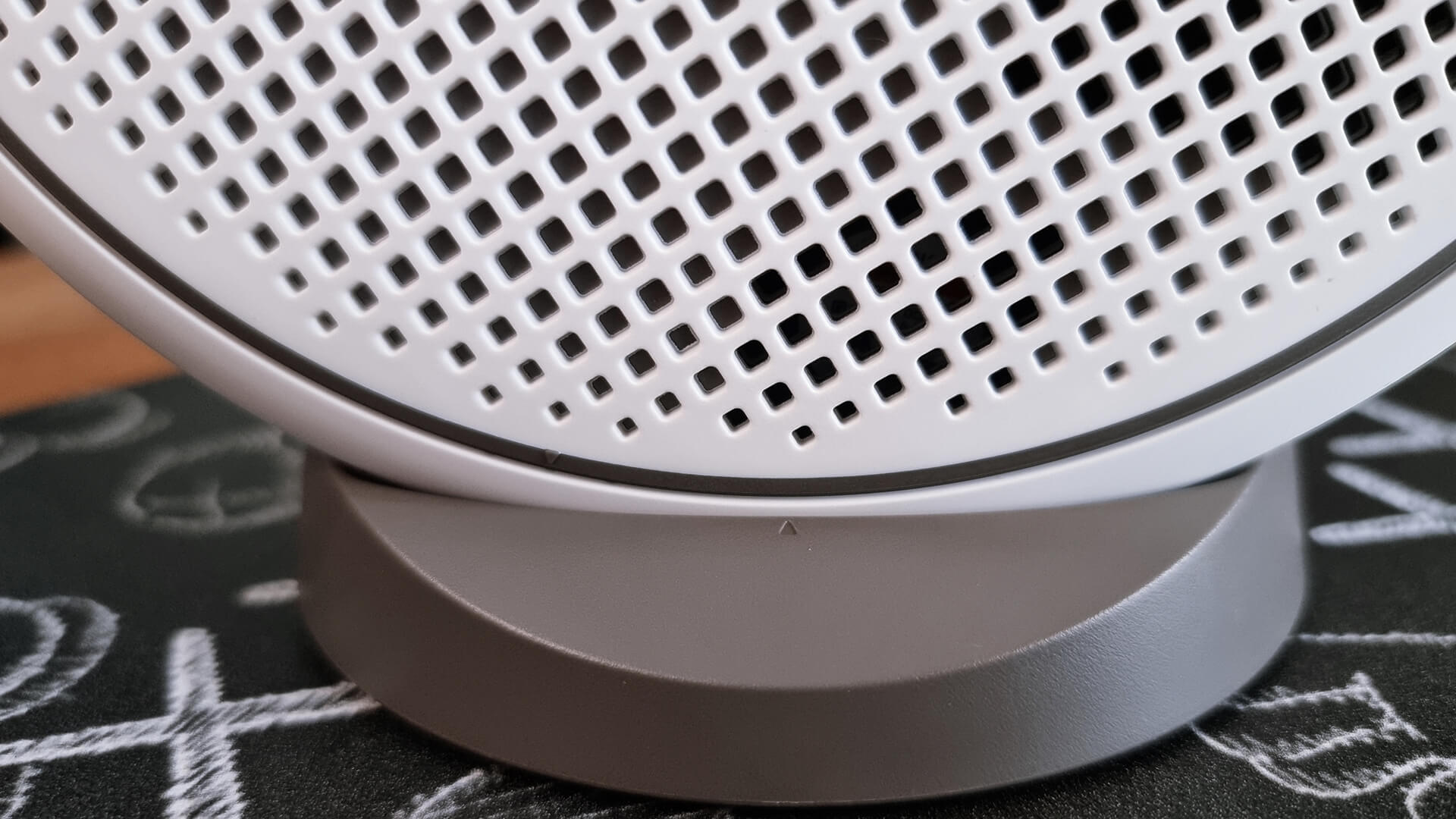 The projector also comes with a little stand that magnetically attaches to the bottom. It's a clever idea because it allows the projector's angle to adjust depending on your configuration. Because the projector is practically free in its pedestal bowl, you may easily modify the projection angle up to a latitude of 135 degrees.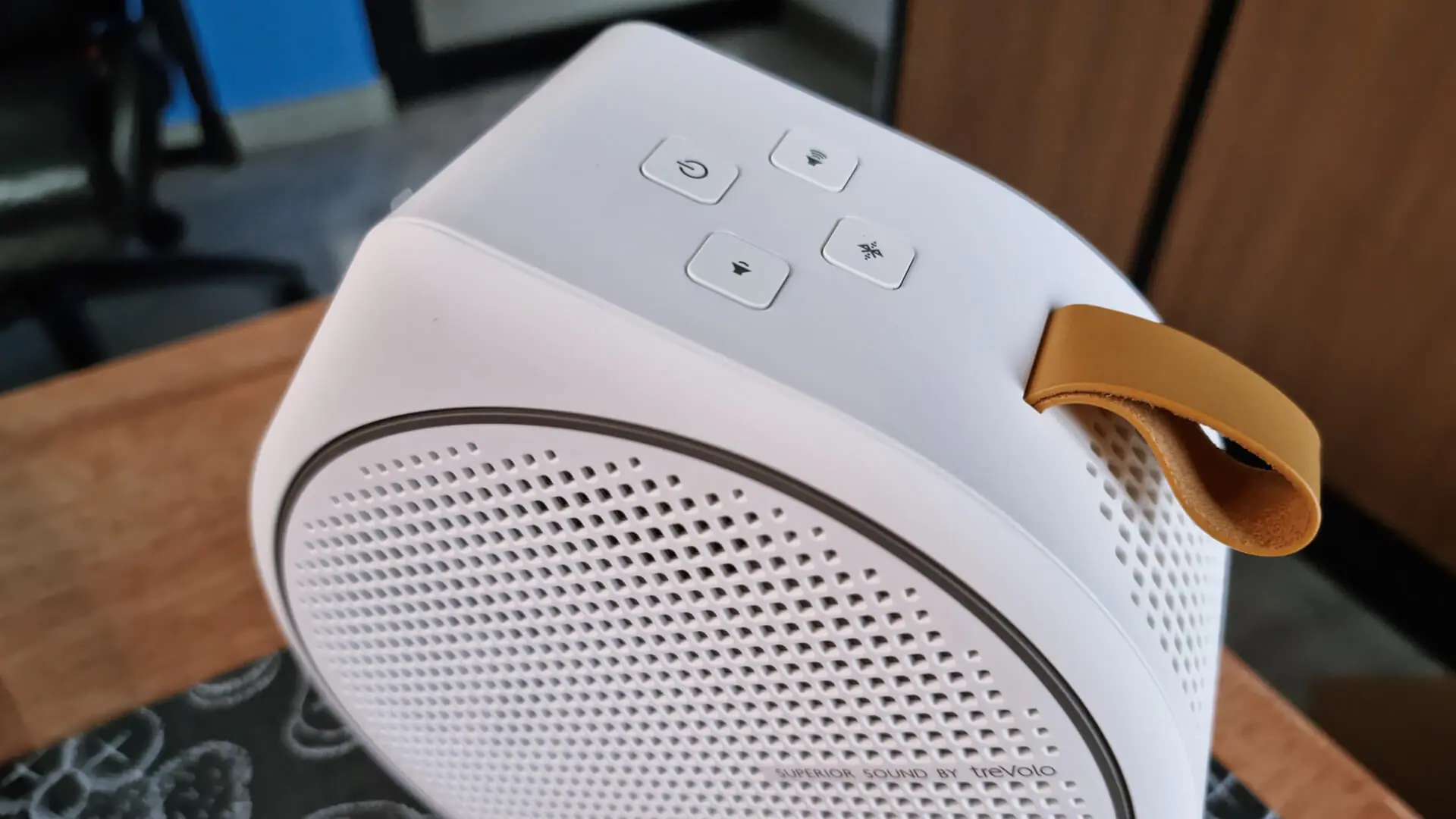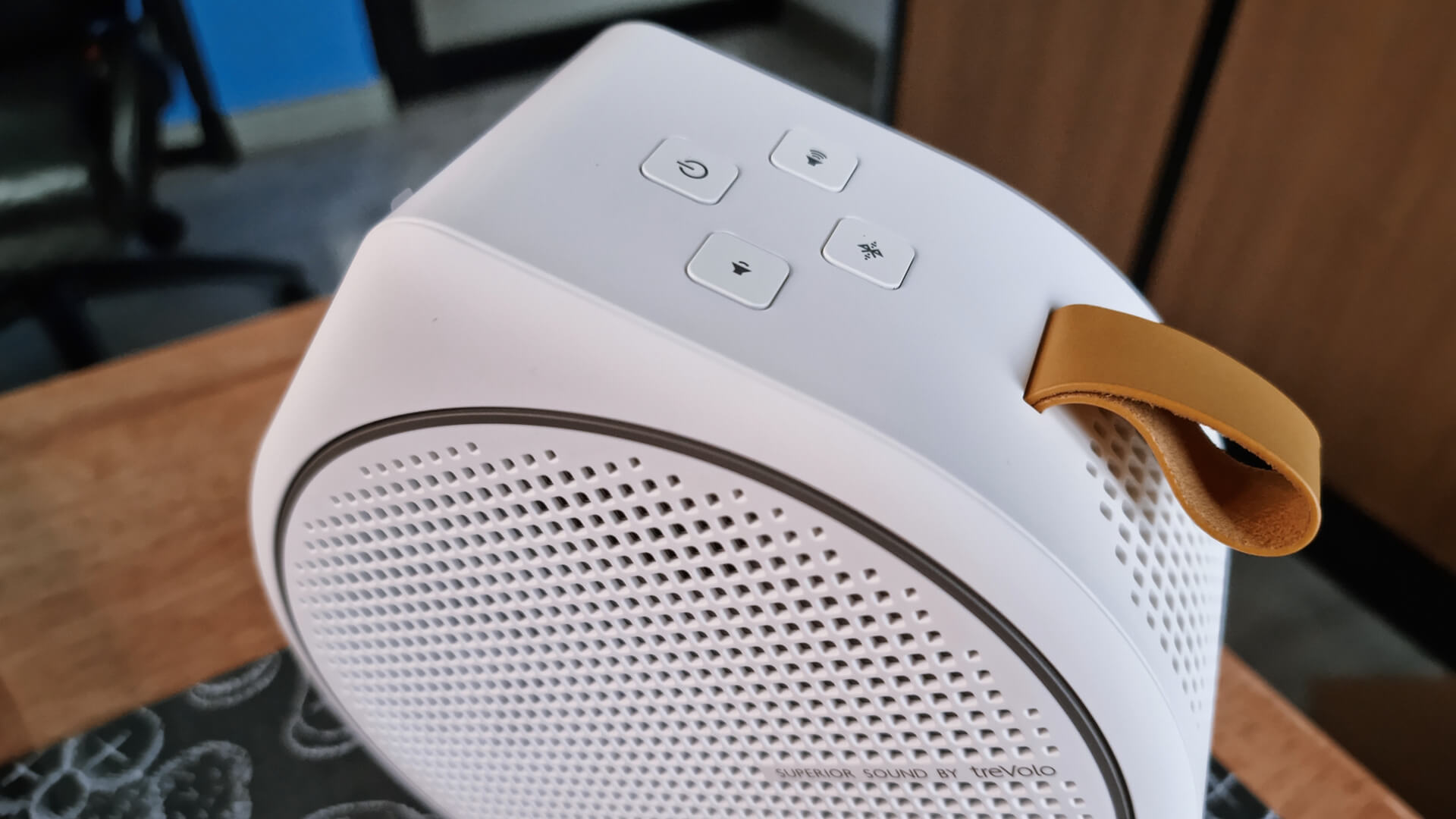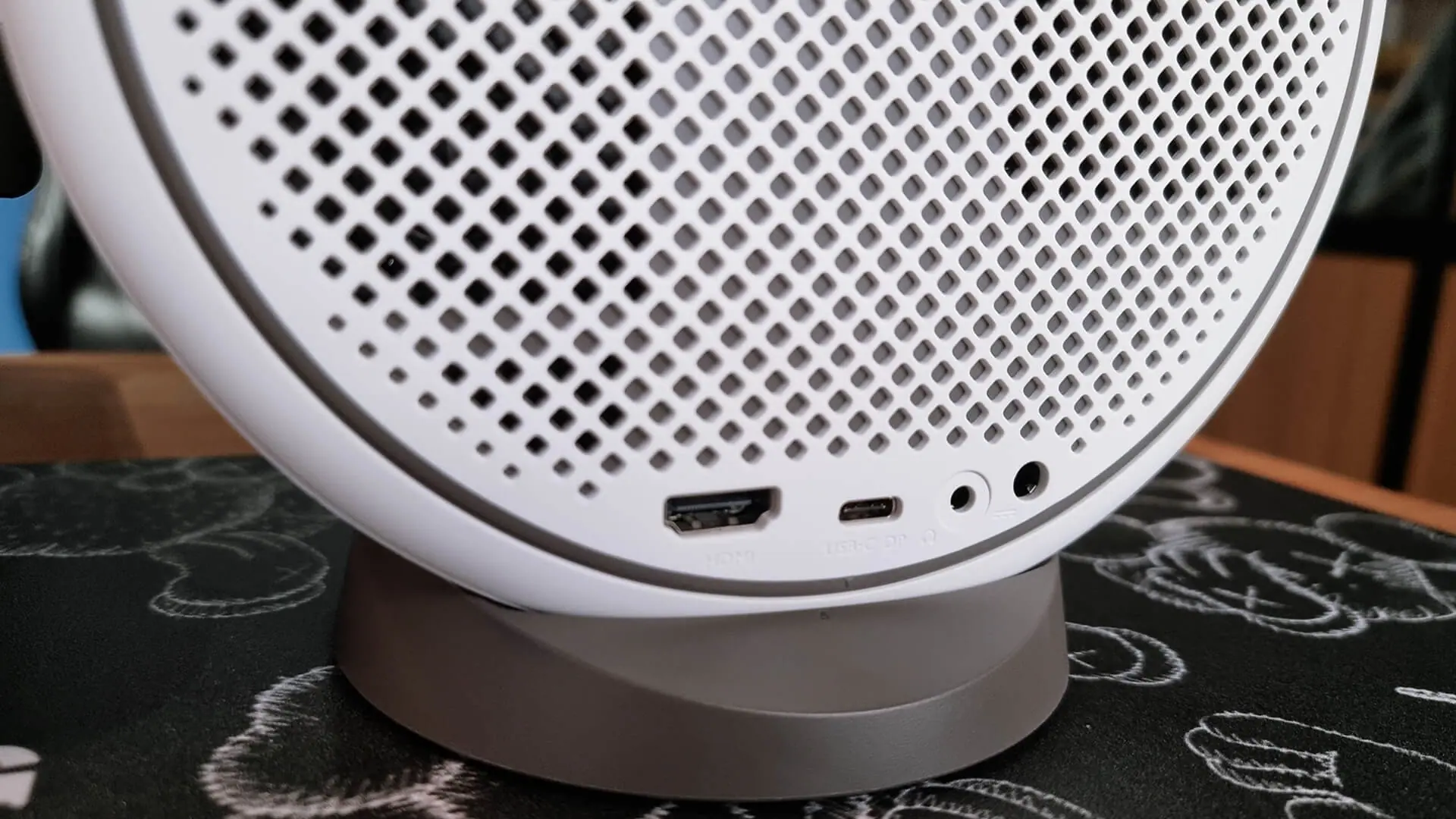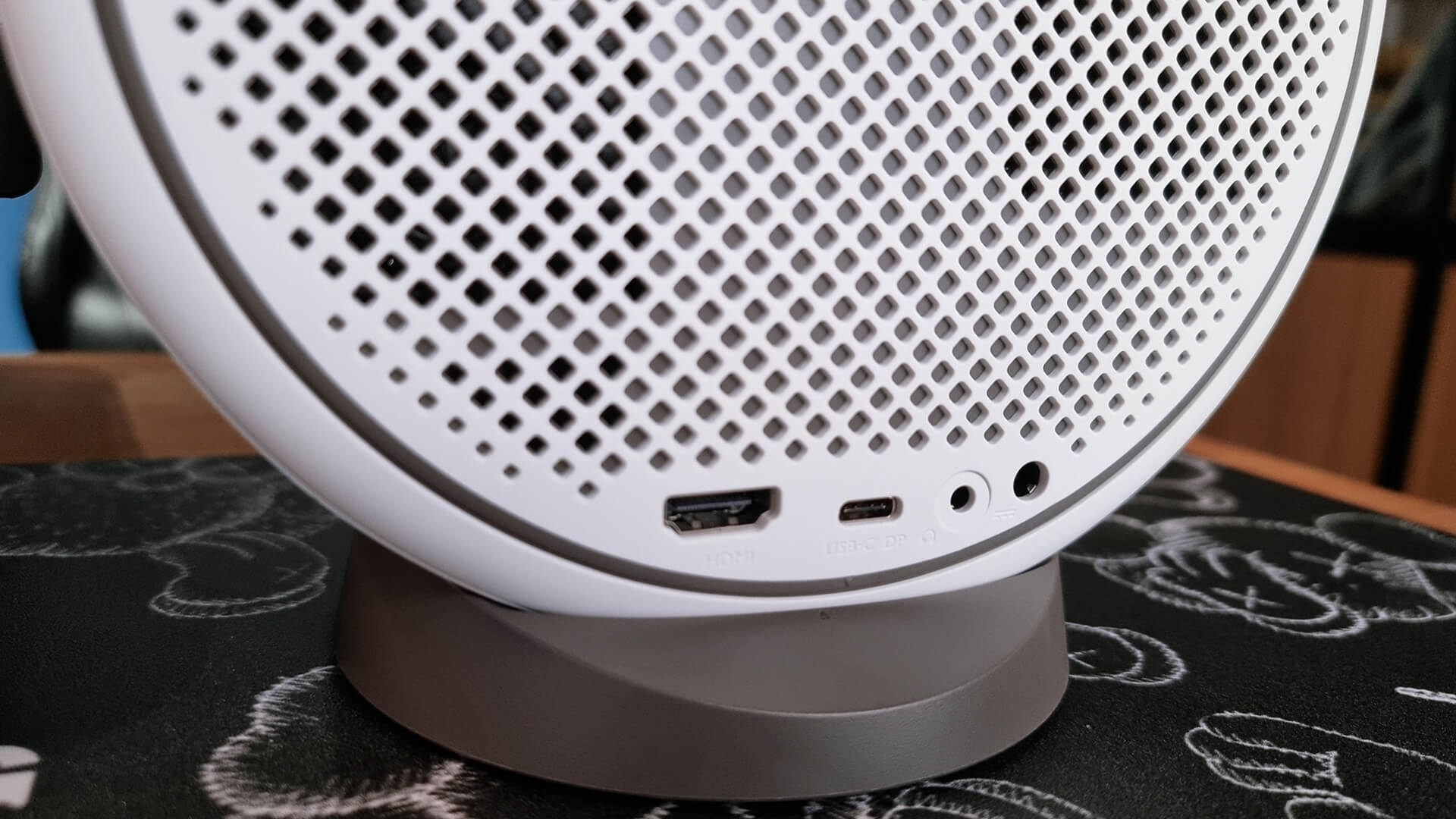 Physical controls for volume, Bluetooth, and power are located on the top, but the GV30 also has a basic remote control that comes with all the standard software controls, a Google Assistant button, and an Amazon Prime Video quick-access button.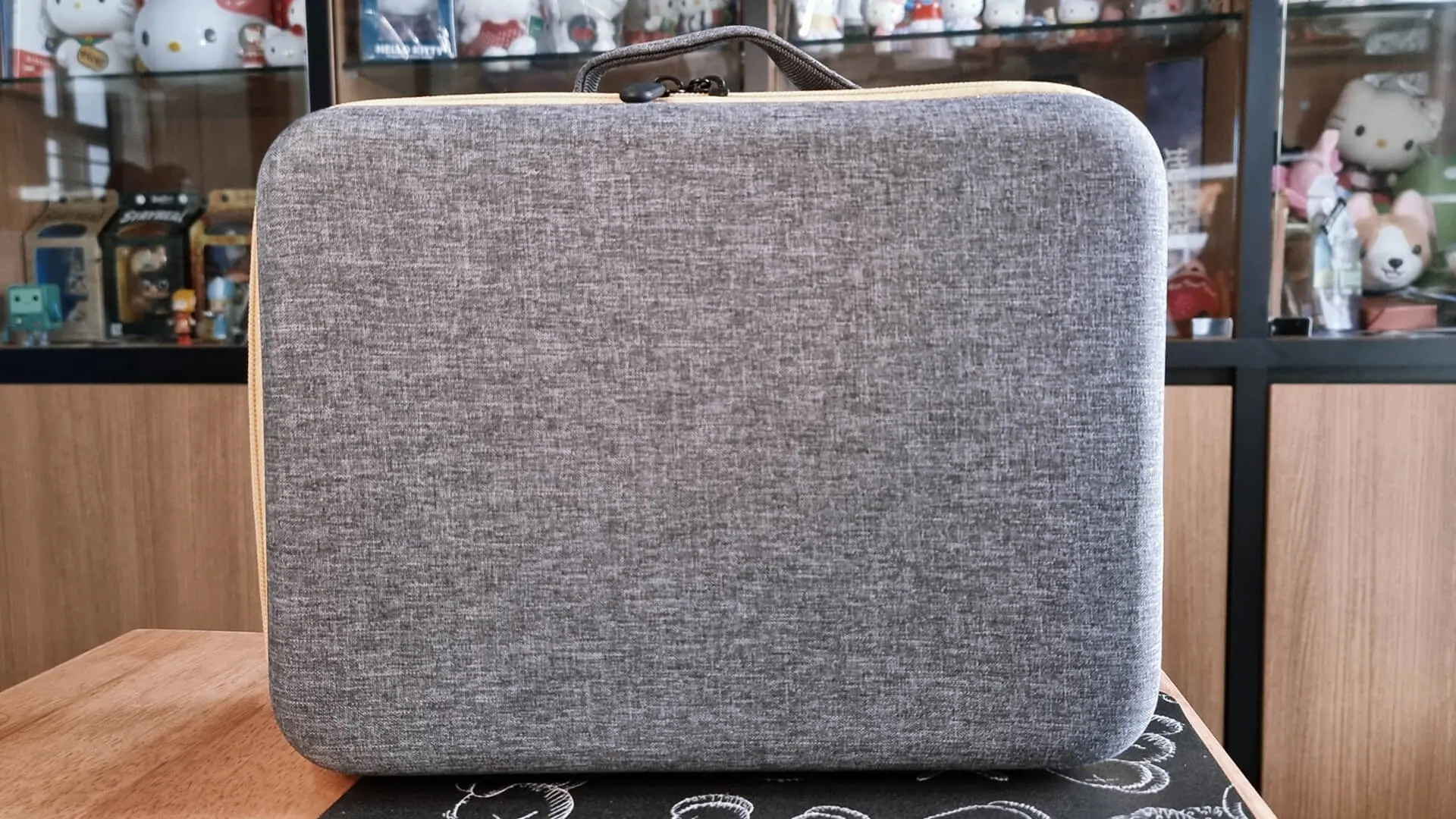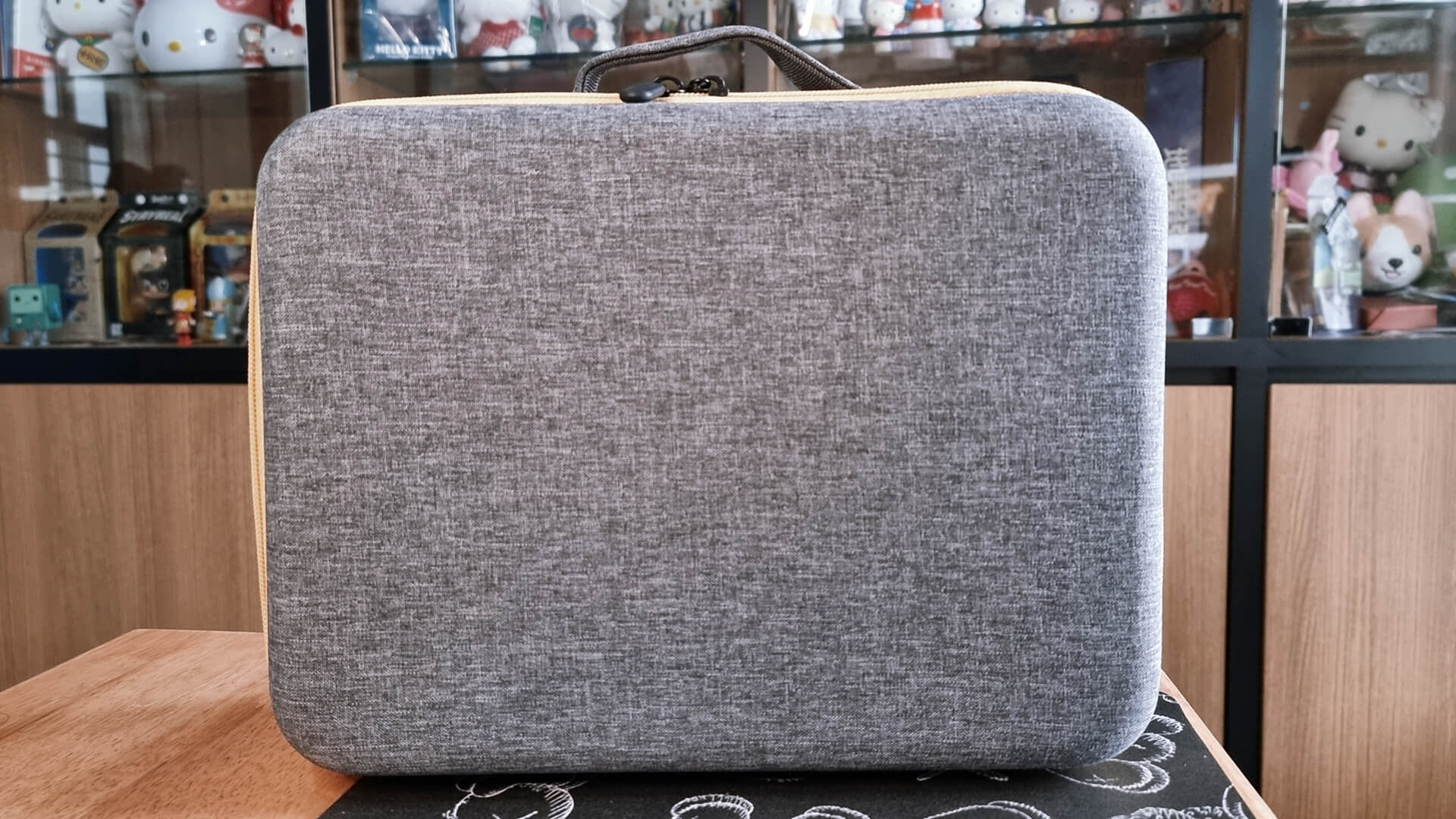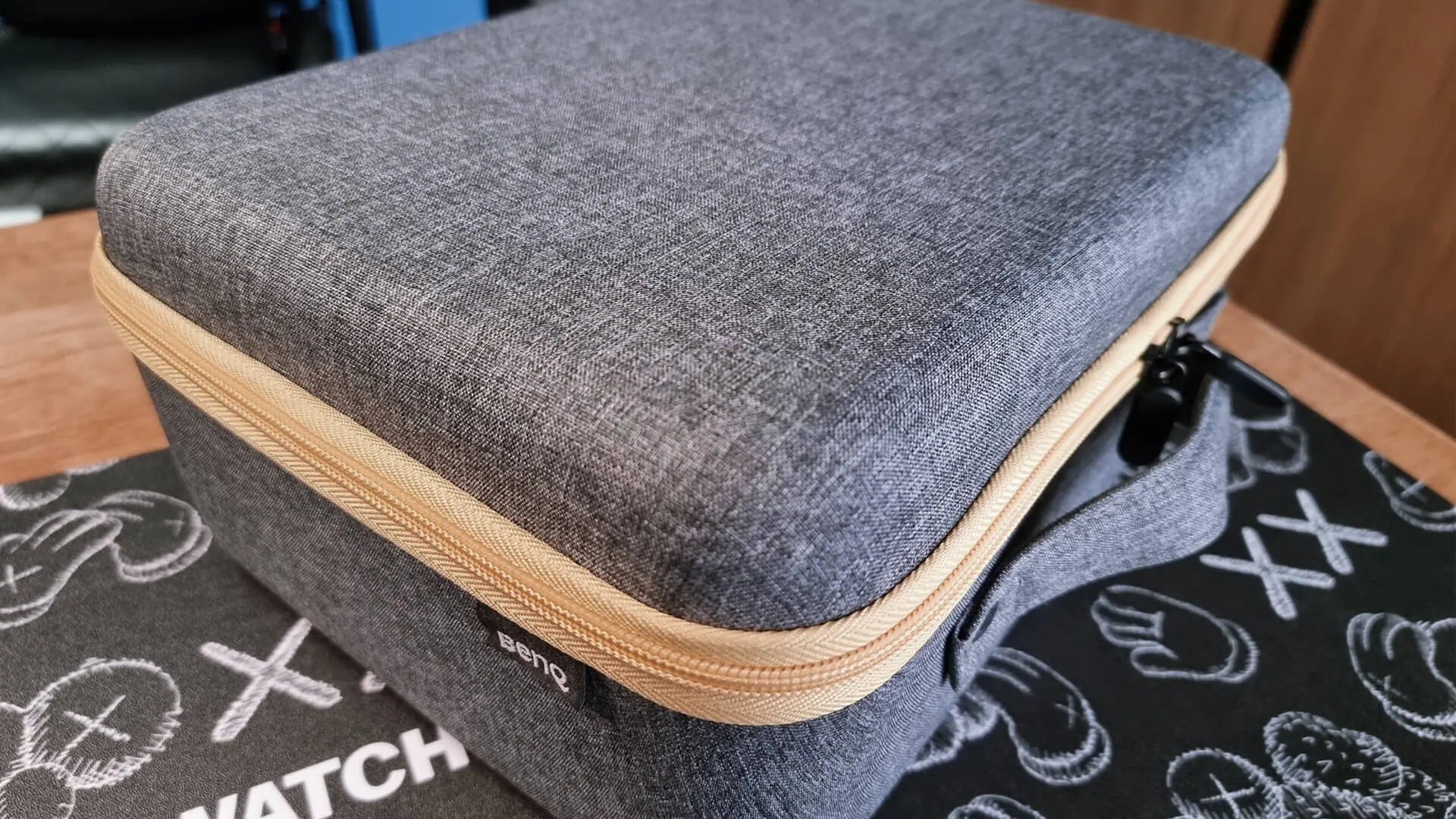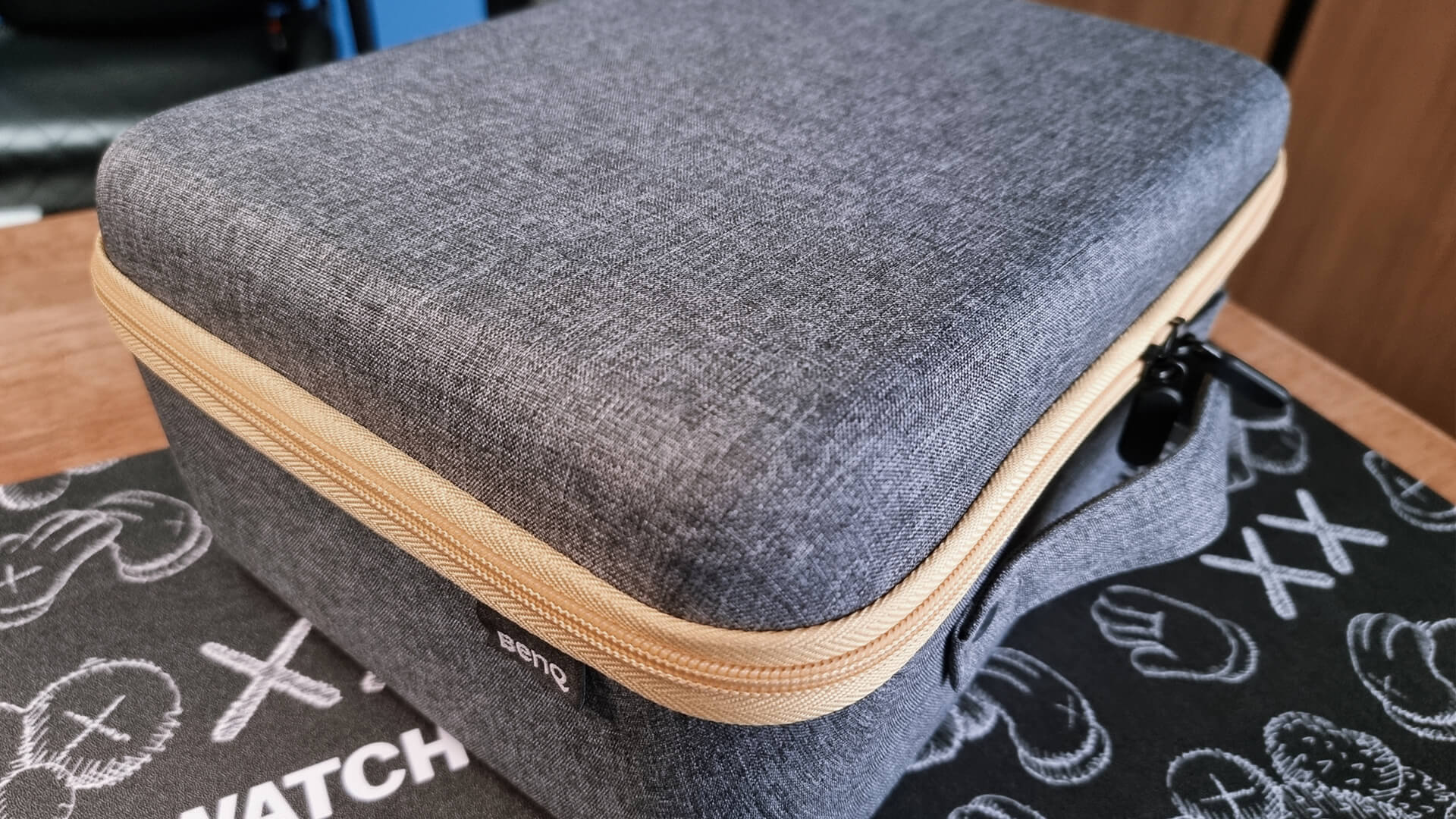 There is also a handy carry case for storage and travel. Instead of having an Android TV built-in, the projector comes with an Android TV dongle, the QS01.
720p HD Ready resolution
As an inexpensive portable projector, this isn't for people that want a high-end home theater experience. Instead, the BenQ GV30 is a portable LED smart projector with 720p HD resolution and 300 ANSI lumens. It employs a tiny 0.23-inch DLP digital micromirror device from Texas Instruments, and an Osram LED light source, with LED having a substantial benefit over lamps in terms of long life and less objection to being rotated into strange angles.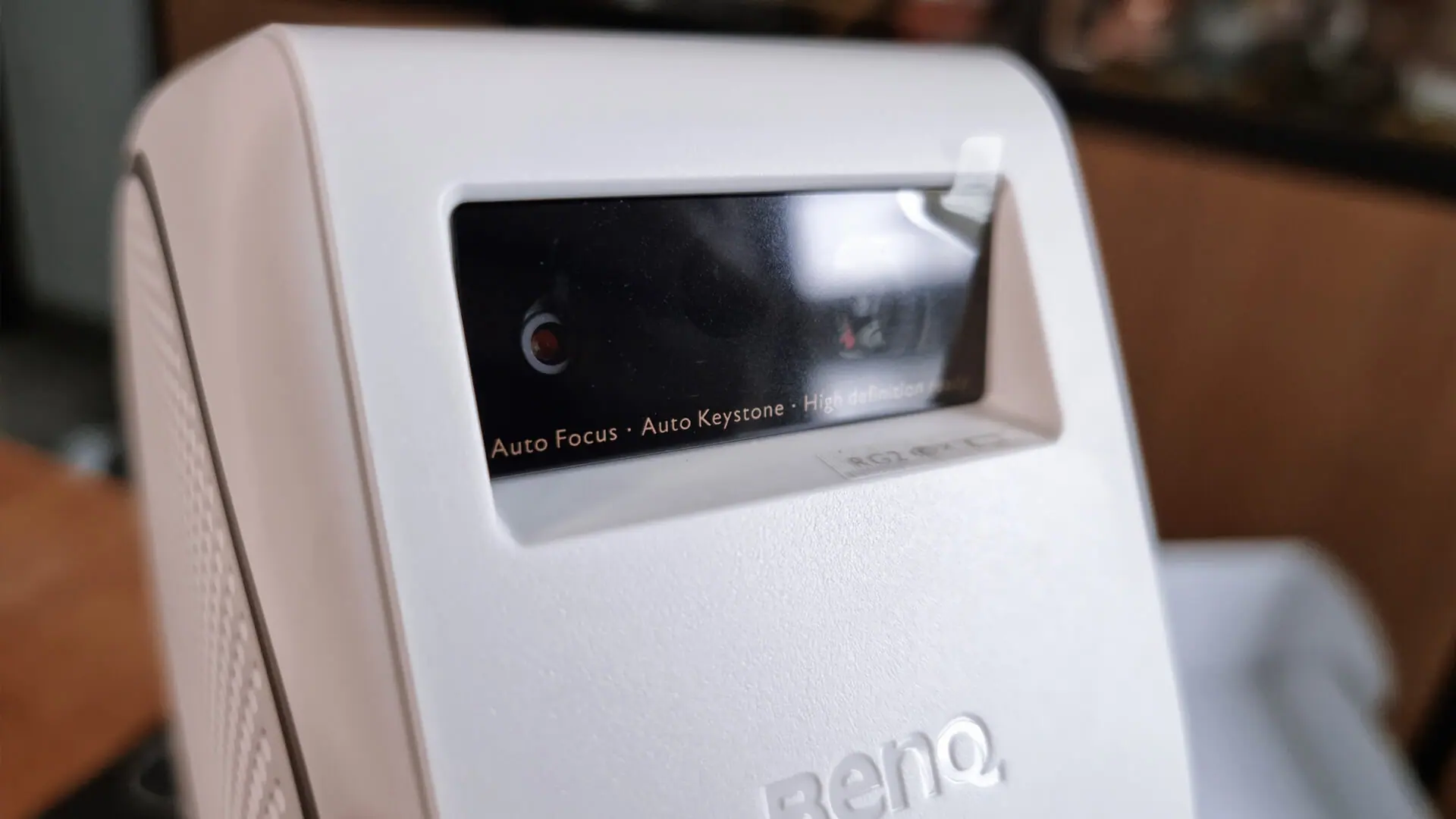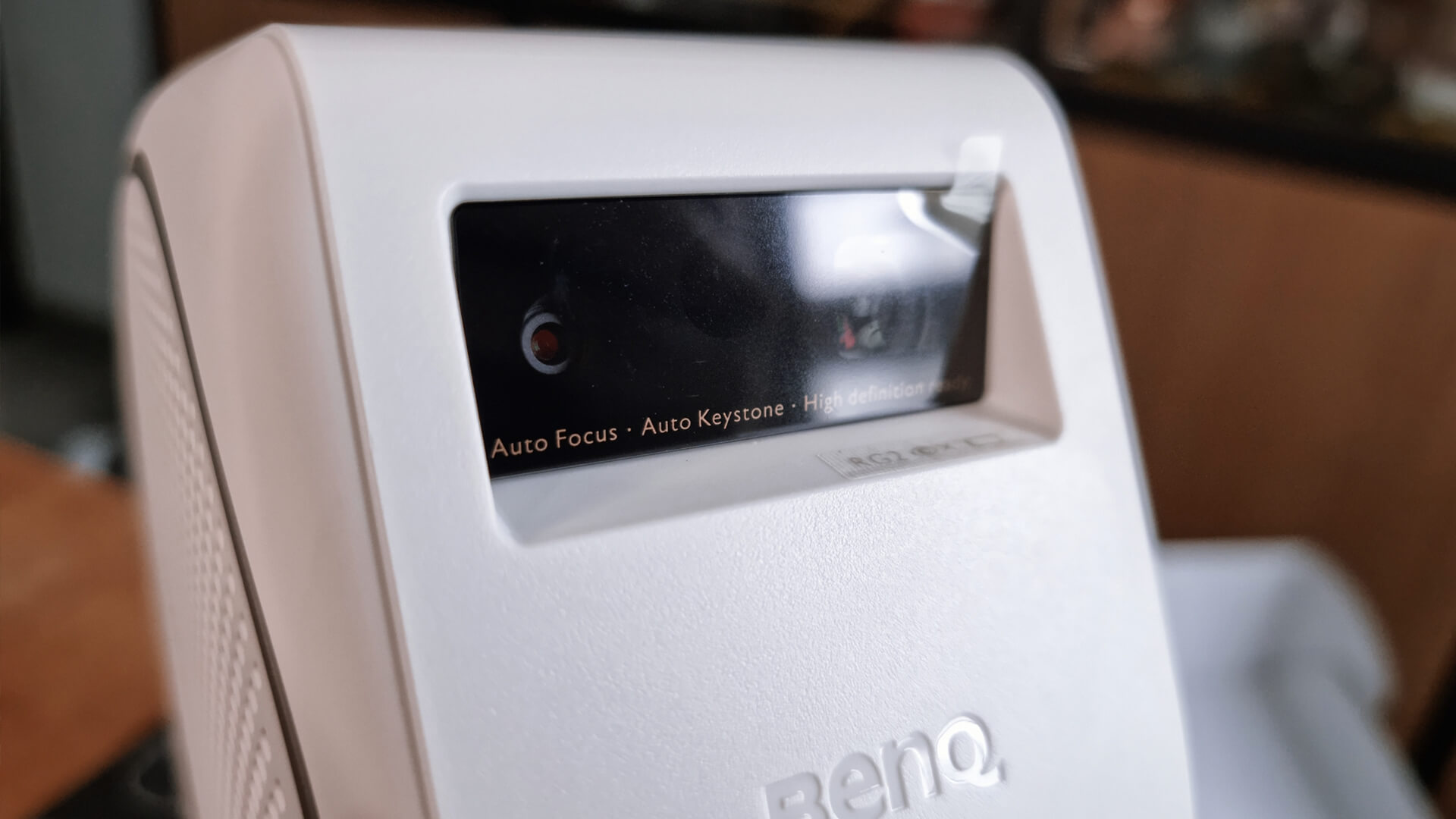 Aside from the specifications, the BenQ GV30 is a good performer in terms of image and video quality. While it does not provide the finest image quality possible, the projected images are clear and have a good color balance. Perhaps the biggest surprise is how sharp the GV30's visuals can be; at 720p, HD sources look reassuringly sharp, and the primary Google UI is gloriously crisp.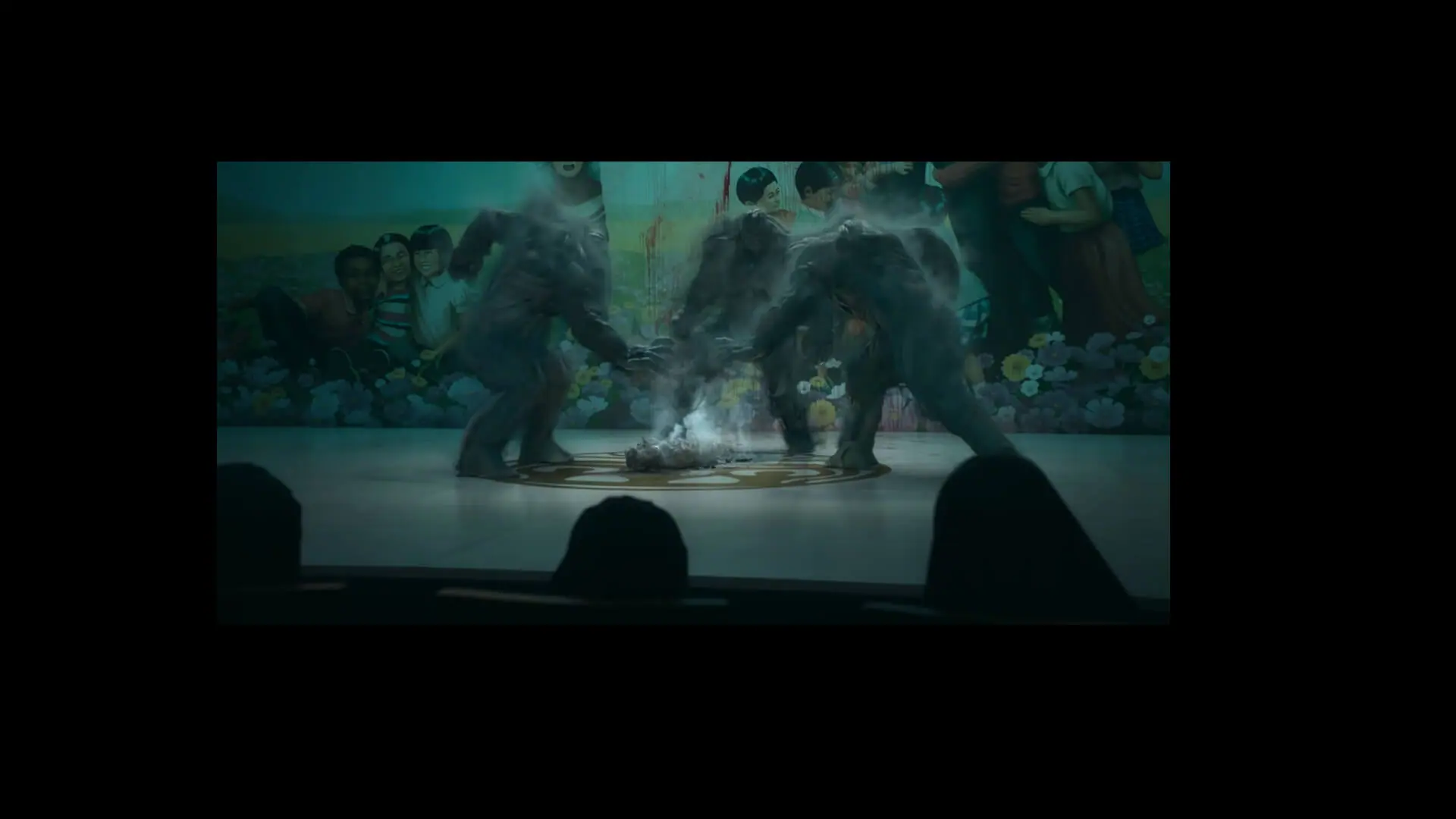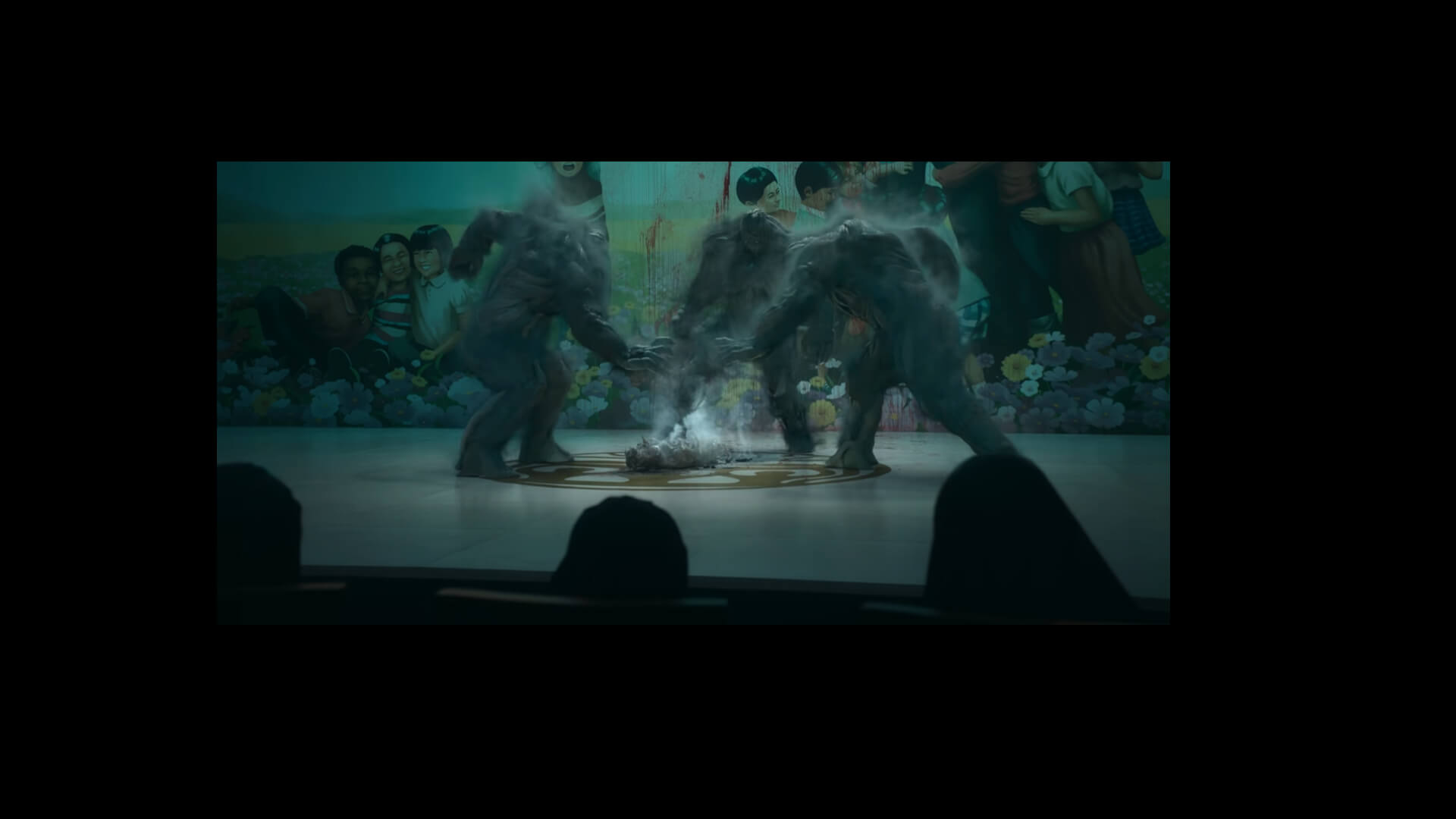 While BenQ rates the projector at 300 ANSI lumens, it's best used in a very poorly lit setting because it washes out in daytime conditions with any fair size screen. You can still see it and use it for background TV or children's cartoons, but you won't get anything slightly contrasty. On the other hand, this projector isn't awful in the correct setting. So again, this isn't the best viewing experience — but given that it's portable and designed for smaller spaces, it'll suffice.
Decent audio with 2.1-channel speaker system
In terms of audio, the GV30 includes two 4W speakers, an 8W woofer, and a DSP amplifier, providing a reasonably well-tuned experience. Not only that but the device can also be used as a separate Bluetooth speaker, which is a great touch.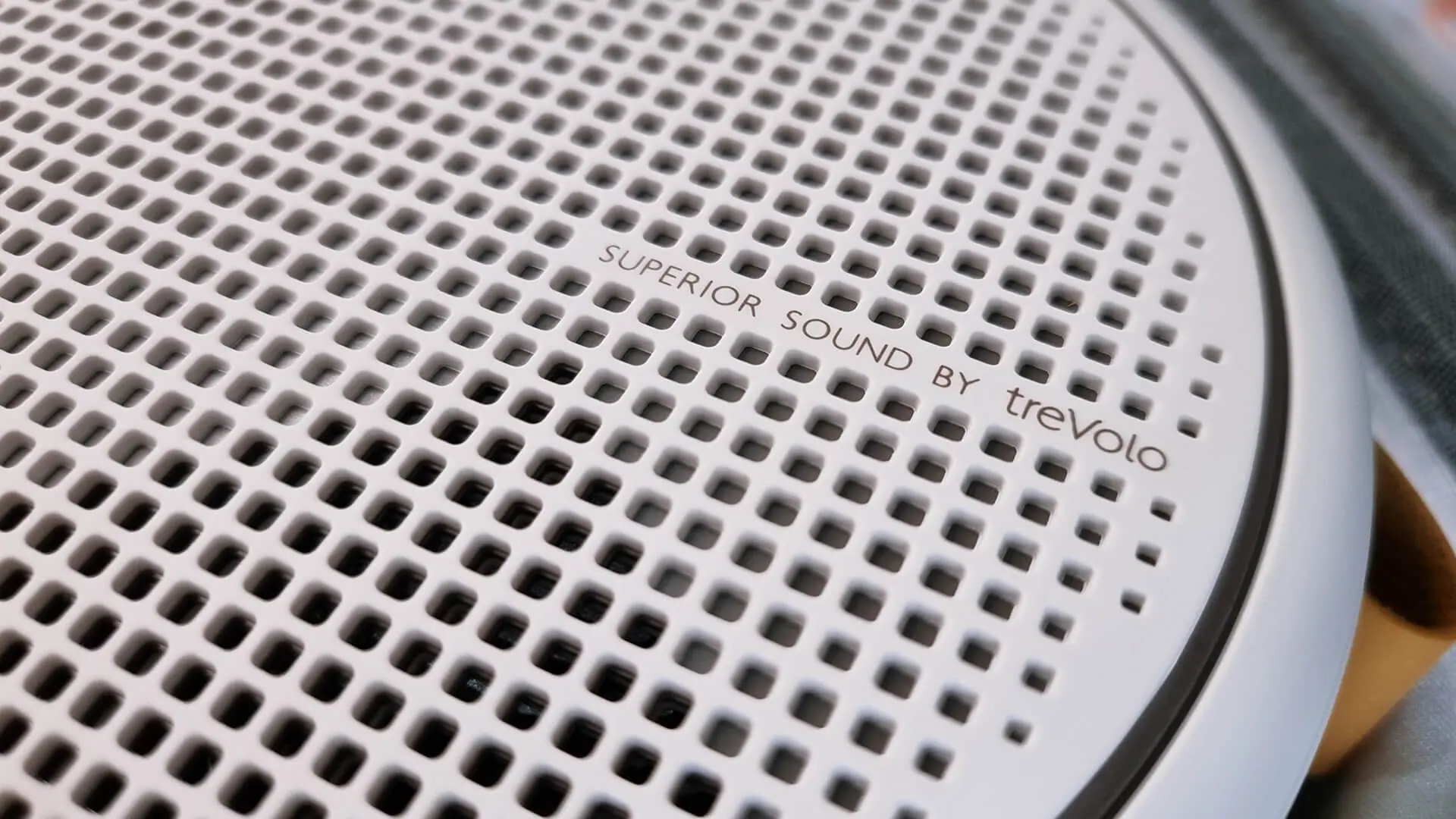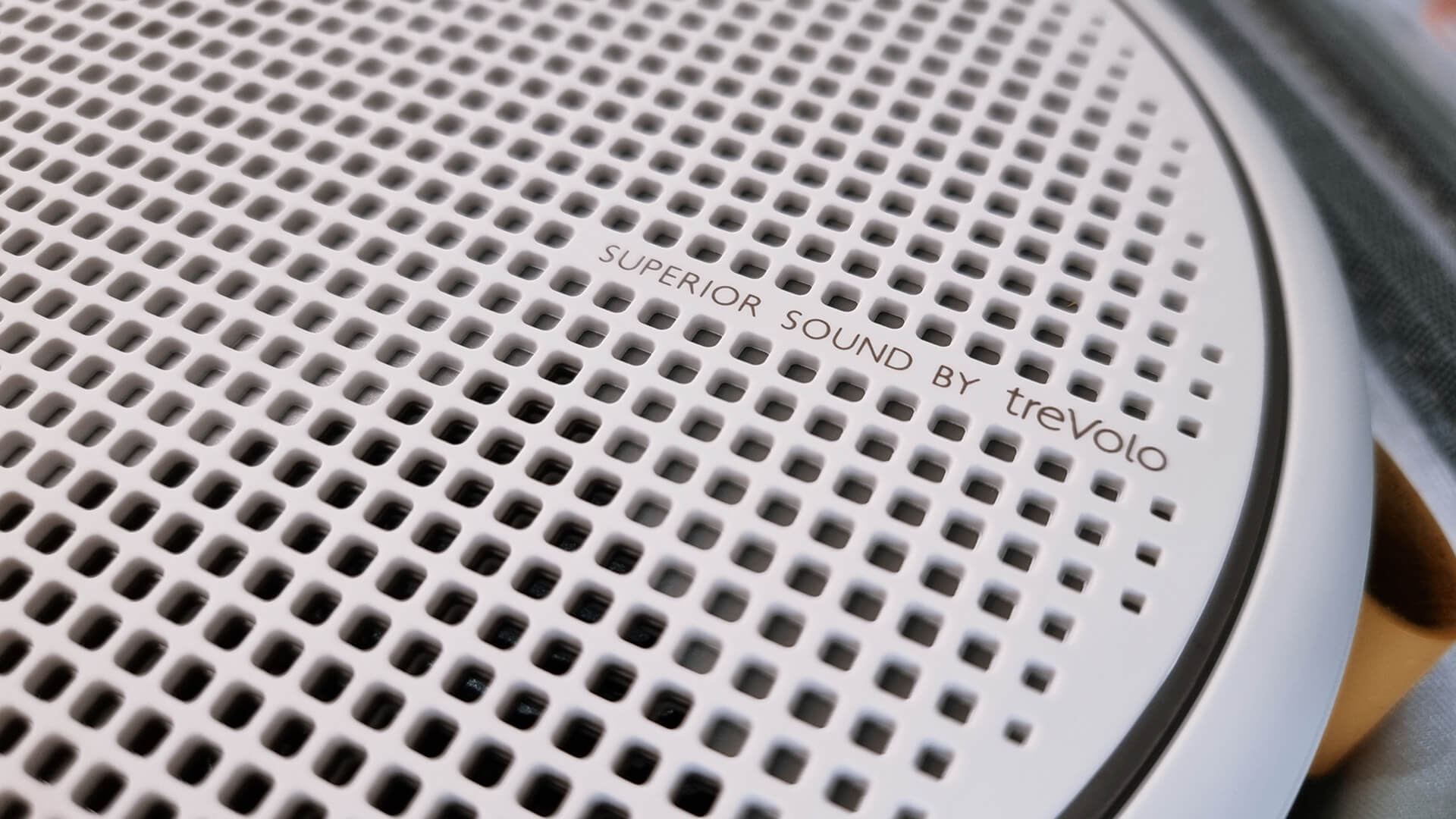 The audio performance of the portable projector was terrific. They're unquestionably higher quality than most built-in speakers, and they can become loud enough for most small-format meetings. Moreover, the sound was clear and loud enough to be heard through the house.
The projector's bass response is adequate, although a bit more bass extension would have been good. Nevertheless, it's not bad at all, and it's far superior to the vast majority of other options. It's a punchy little performer created by BenQ audio spinoff treVolo.
Capable "Smart TV" with Android TV dongle
The initial setup is not as simple as it may be. To access the concealed compartment for the Android TV dongle under a panel on one side, pull the panel off with a pick-shaped plastic piece.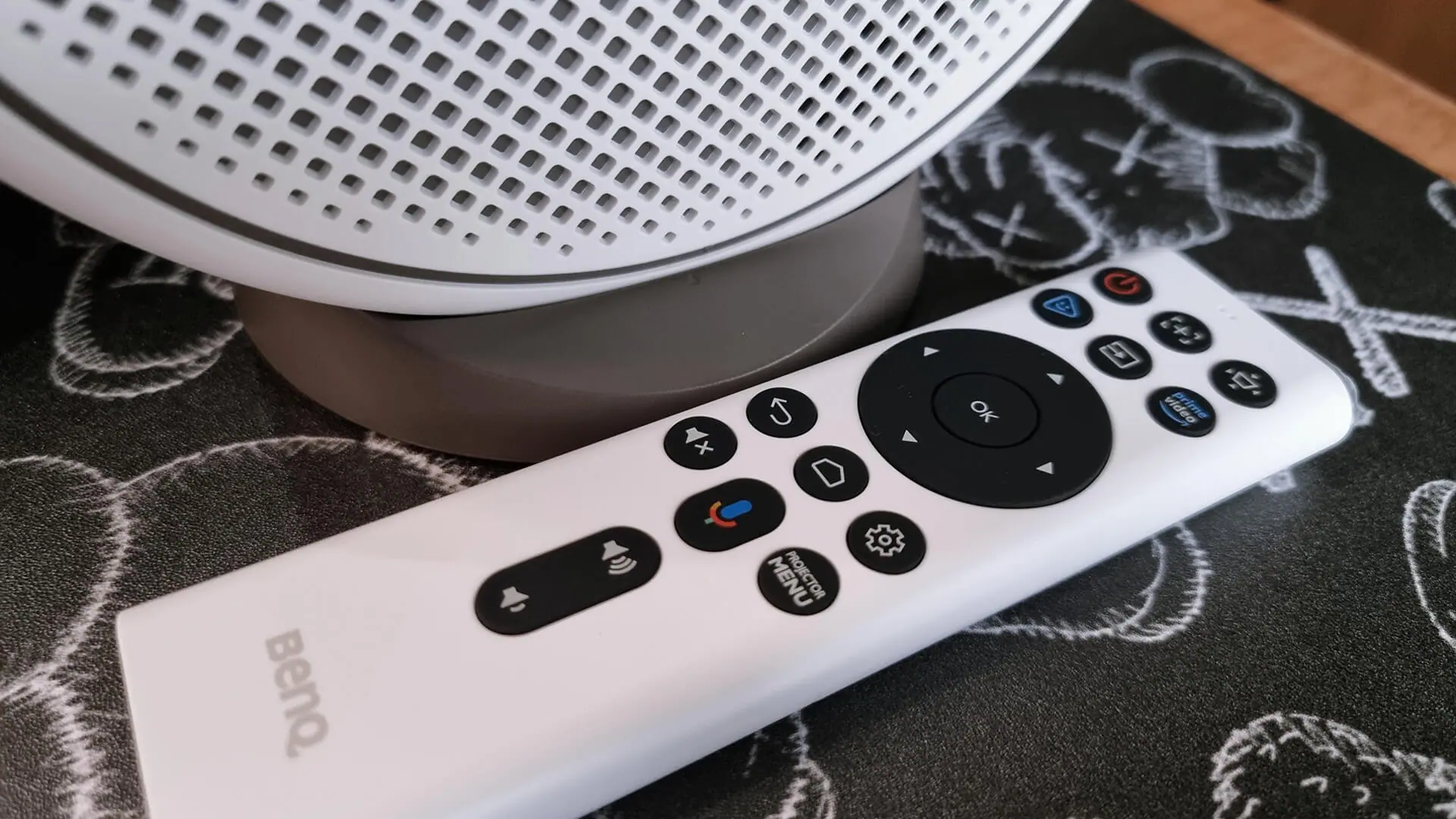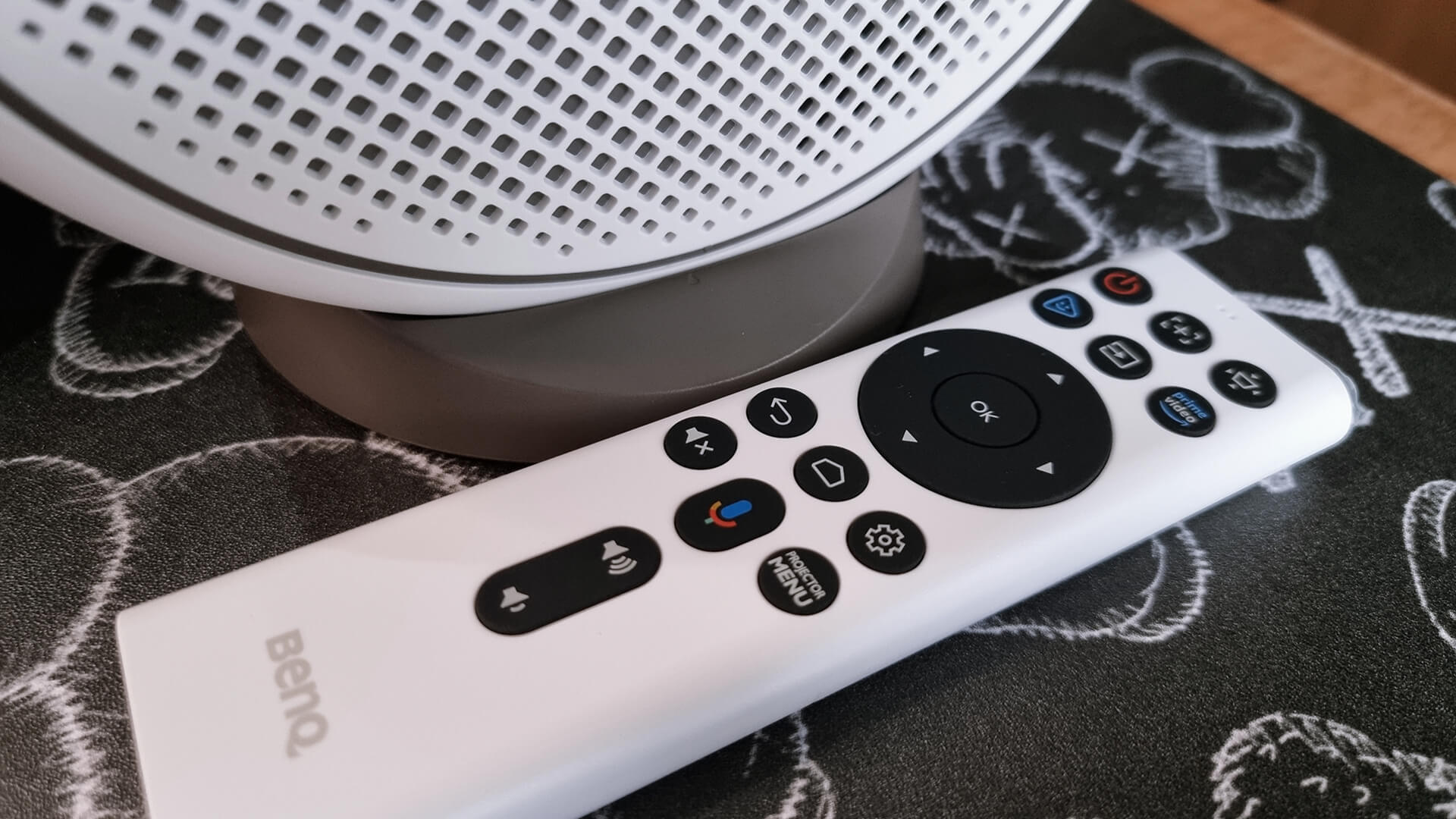 When the QS01 stick is inserted into its hidden chamber, the GV30 launches the Android 9.0 interface, which takes only a few seconds. The Android TV interfaces are simple to use and navigate. Apps for most common services can be added, and they function similarly to their counterparts on Apple TV or LG's WebOS. With the QS01 in place, the GV30 is a very capable smart TV.
The verdict: BenQ GV30
The GV30 isn't one of the greatest projectors on the market, but it's a good pick for casual entertainment. The BenQ GV30 would be great for indoor room-to-room portability if it were a little brighter.
It is a competent entertainment machine that fits in a compact carry bag, thanks to its durable build, good picture clarity, and fantastic sound. So whether you're a business traveler who gives presentations at various locations or you want to share movies and images with friends in person, the BenQ GV30 is up to the challenge. The BenQ GV30 is priced at S$869 on the Singapore BenQ Lazada and Shopee flagship store.