Whether you have a small desk configuration or are simply tired of giving up space for a desk lamp, the BenQ ScreenBar is here to save the day.
The BenQ ScreenBar sits on top of your monitor, but rather than directly attaching to it; it has a clever weighted hanging design. It's heavy enough to feel secure, yet it's also light enough to be readily adjusted or removed. The weighted hanger is suitable for most monitors, as it can accept screens ranging in thickness from a quarter to half-inch.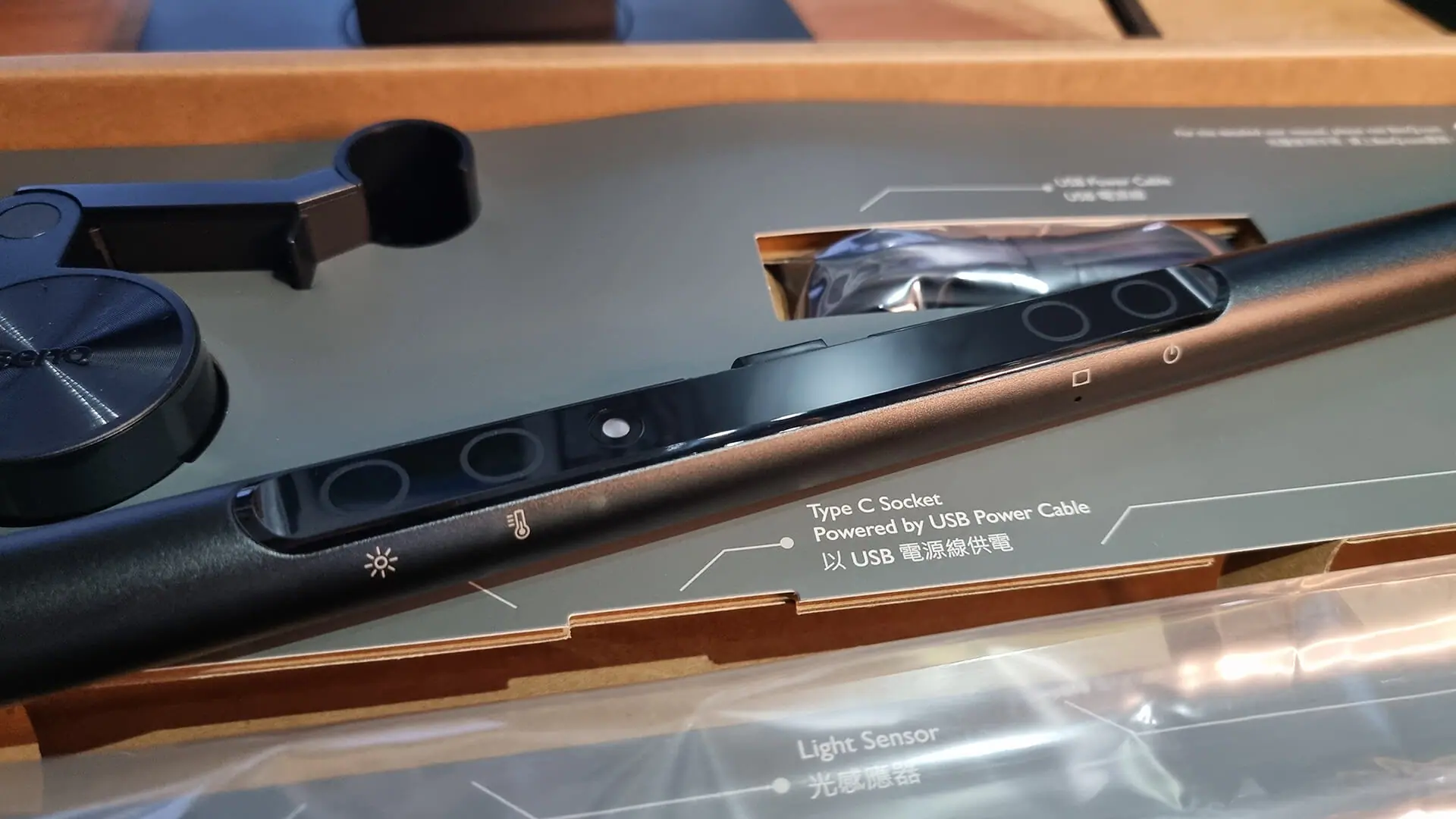 A USB port powers the ScreenBar, so a monitor with a free USB port will be able to support this, freeing up the three-pronged plug that a regular lamp would need. 
Elegant and straightforward design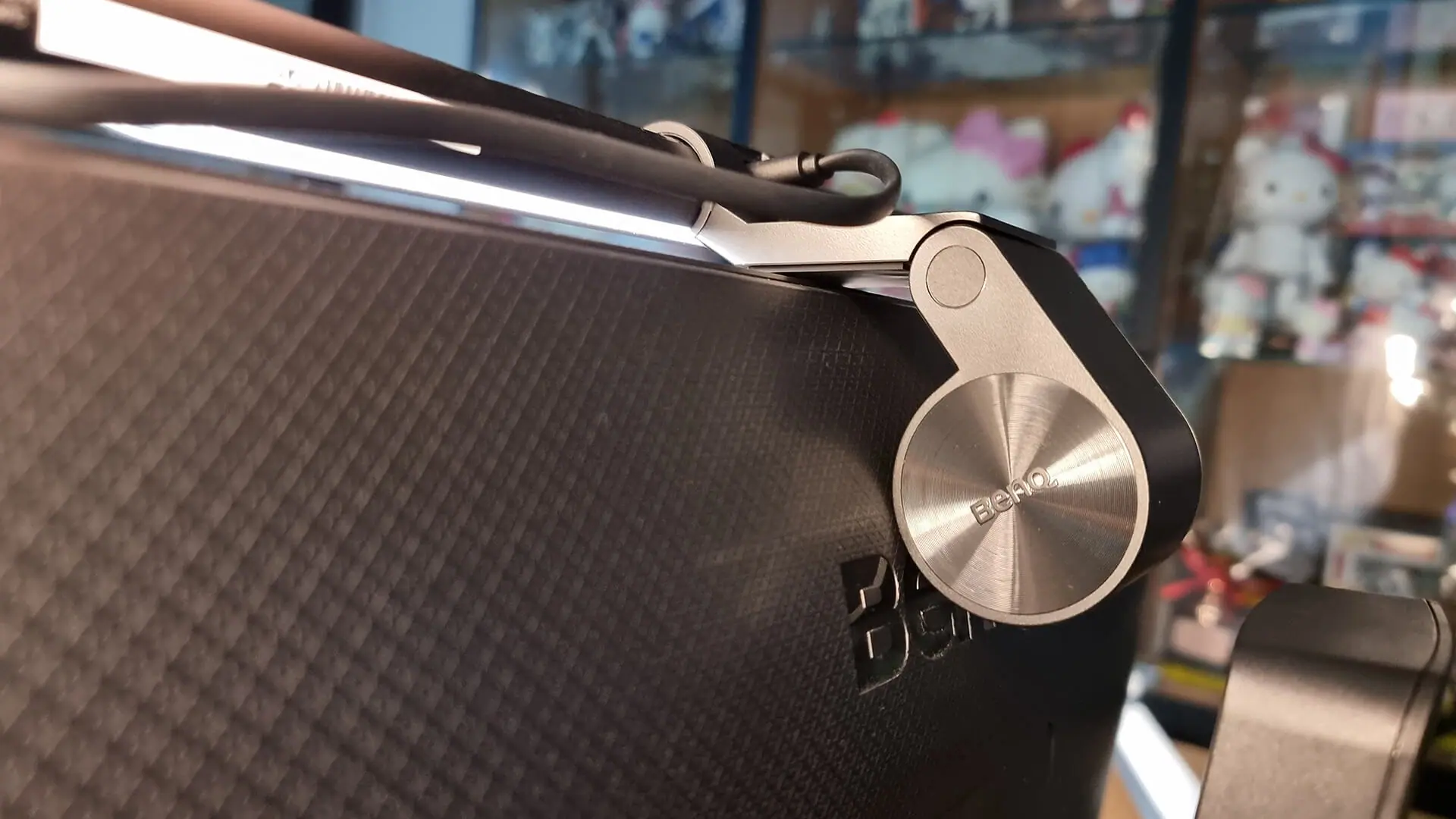 The ScreenBar's design is distinct from that of conventional desk lamps. There's no base, gooseneck, or motorized arm, and nothing to get in the way. Instead, the lamp sits on top of your computer, similar to a webcam, and has a shape reminiscent of picture lamps placed over paintings in art galleries and well-appointed houses.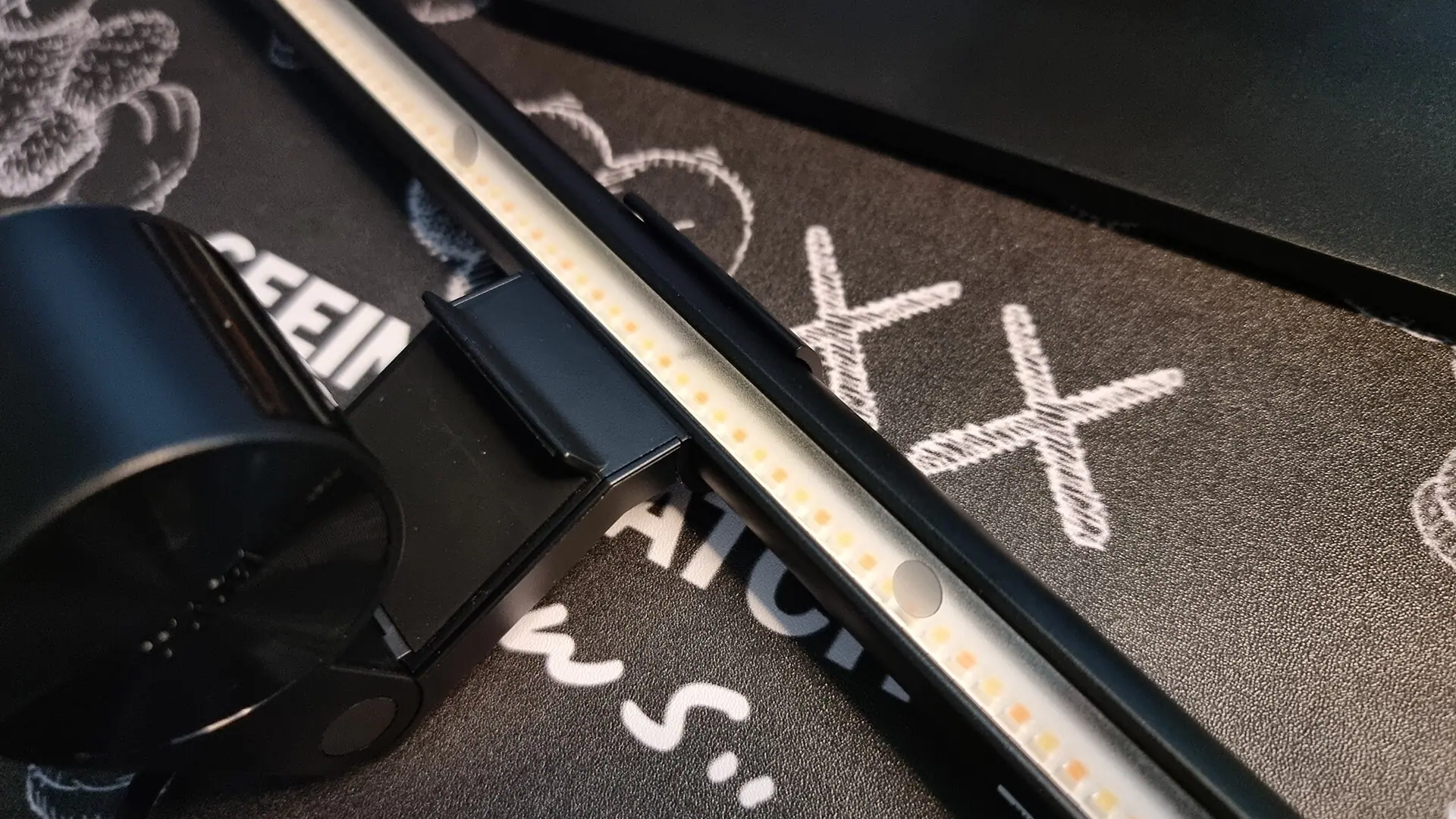 It has a long cylindrical design that measures 18 inches and has a heavy counterweight that rests on the backside of your display. Looking at the device, you might be concerned that it will slide about or tip forward, but nothing short of striking it with your hand will move it (and purposefully at that).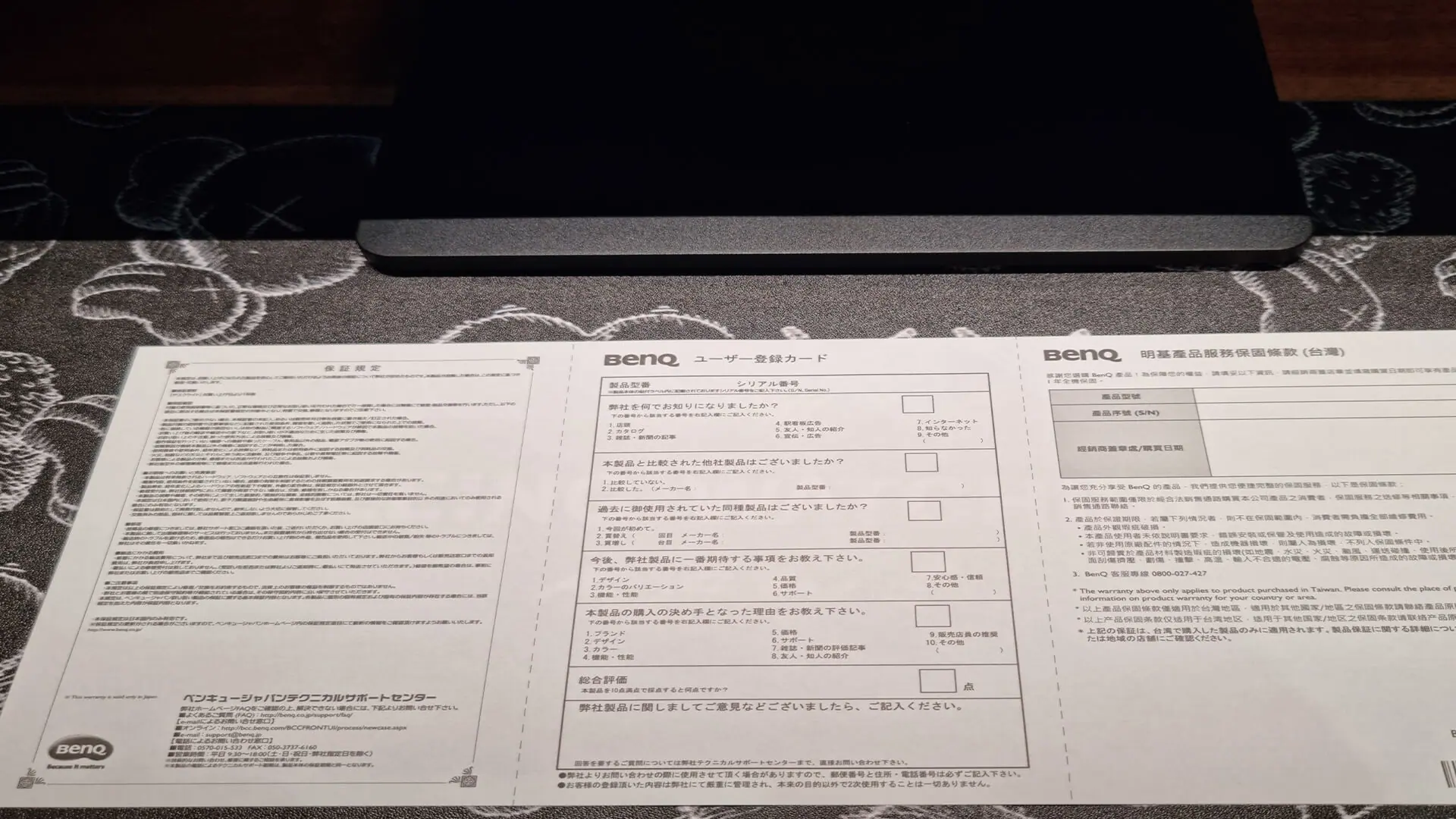 It was also bright enough in the evening that you could work just with the light of the BenQ ScreenBar, while the main room lights turned off at the work area. This is beneficial if you don't want to wake up other household members by leaving the main lights on late at night. The lamp would also be handy for folks whose home workspace isn't well lit during the day.
Excellent control right at your fingertips
On the ScreenBar, there are a few controls. Aside from the power on/off switch, a Manual Dimmer has 14 brightness settings and a Hue button that adjusts the color temperature from a Cool White at 2700K to a Warm Yellow at 6500K.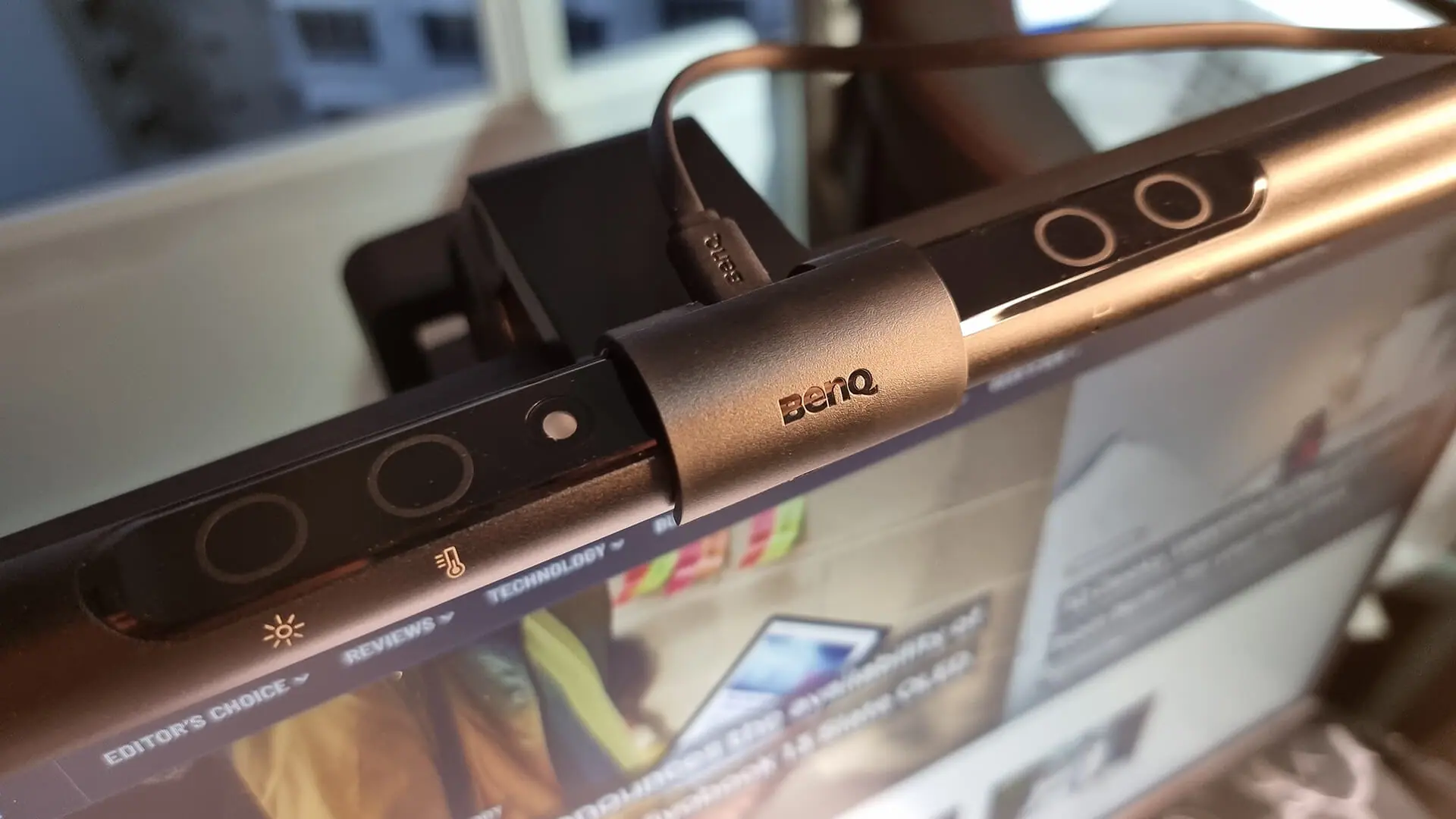 If you don't want to worry about manually adjusting the brightness and color temperature, there is an Auto Dimmer that will do it for you. When this is turned on, a green light appears.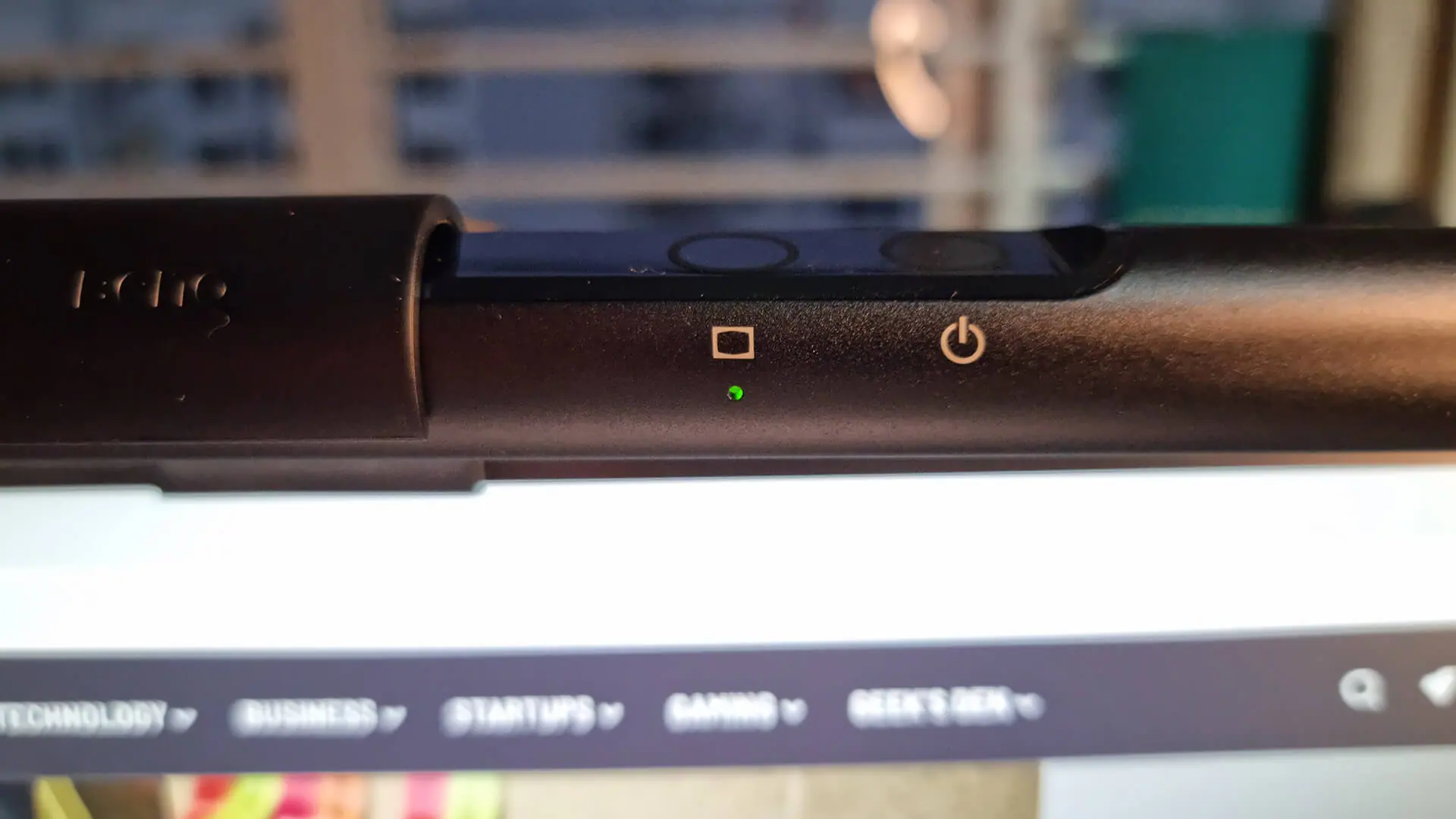 The verdict: BenQ ScreenBar
Proper illumination is essential for maintaining eye health. The BenQ ScreenBar is an excellent lamp that combines adequate lighting with a stylish appearance. In addition, working from home is becoming more common, providing a combination of utility while allowing those of us to keep things looking neat and tidy.
Aside from work and study, the ScreenBar also improves late-night gaming and video streaming. The BenQ ScreenBar, at S$159 on Lazada and Shopee, is more expensive than other monitor light bar options on the market, but the overall superior build quality and auto-dim feature make it well worth the price.