If you're looking for a pair of wireless earphones to wear for your daily gym workouts or mobile gaming needs, consider the Fantech TX-1 MITHRIL instead. While they aren't as comfortable as the Samsung Galaxy Buds+ Truly Wireless or the Jabra Elite Active 75t, these well-built in-ears comes with IPx4 sweat and splash resistance, as well as a sweet price point.
Fantech, a fastest-growing gaming brand in Asia, has recently launched the TX-1 MITHRIL, a true wireless earphones targeted at their gaming community. These well-built, truly wireless in-ears have a stable fit in your ear so that you can wear them during prolonged mobile gaming. They last for 5 hours off of a single charge, and their portable charging case offers around one to two extra charges for when you're on-the-go.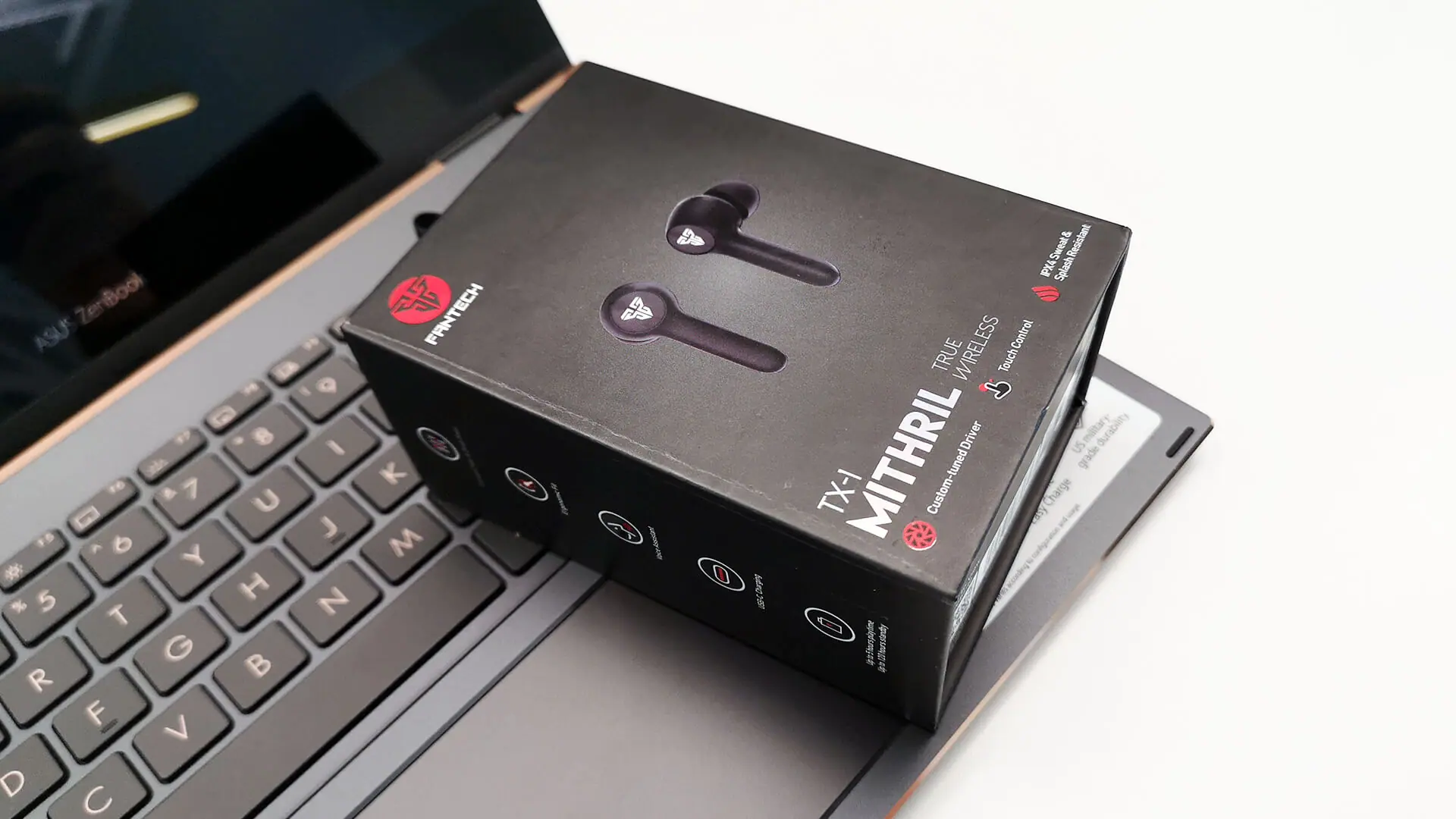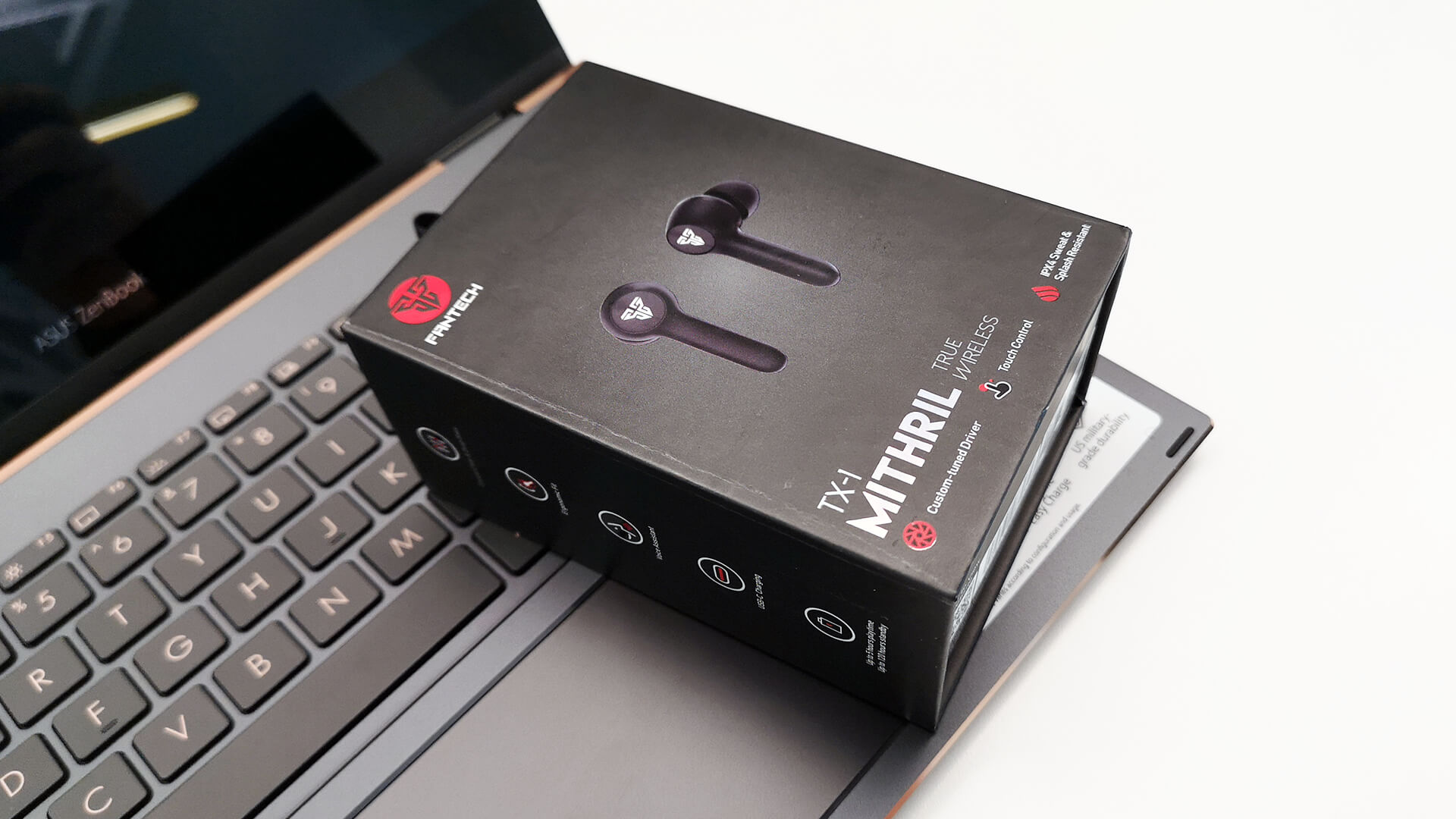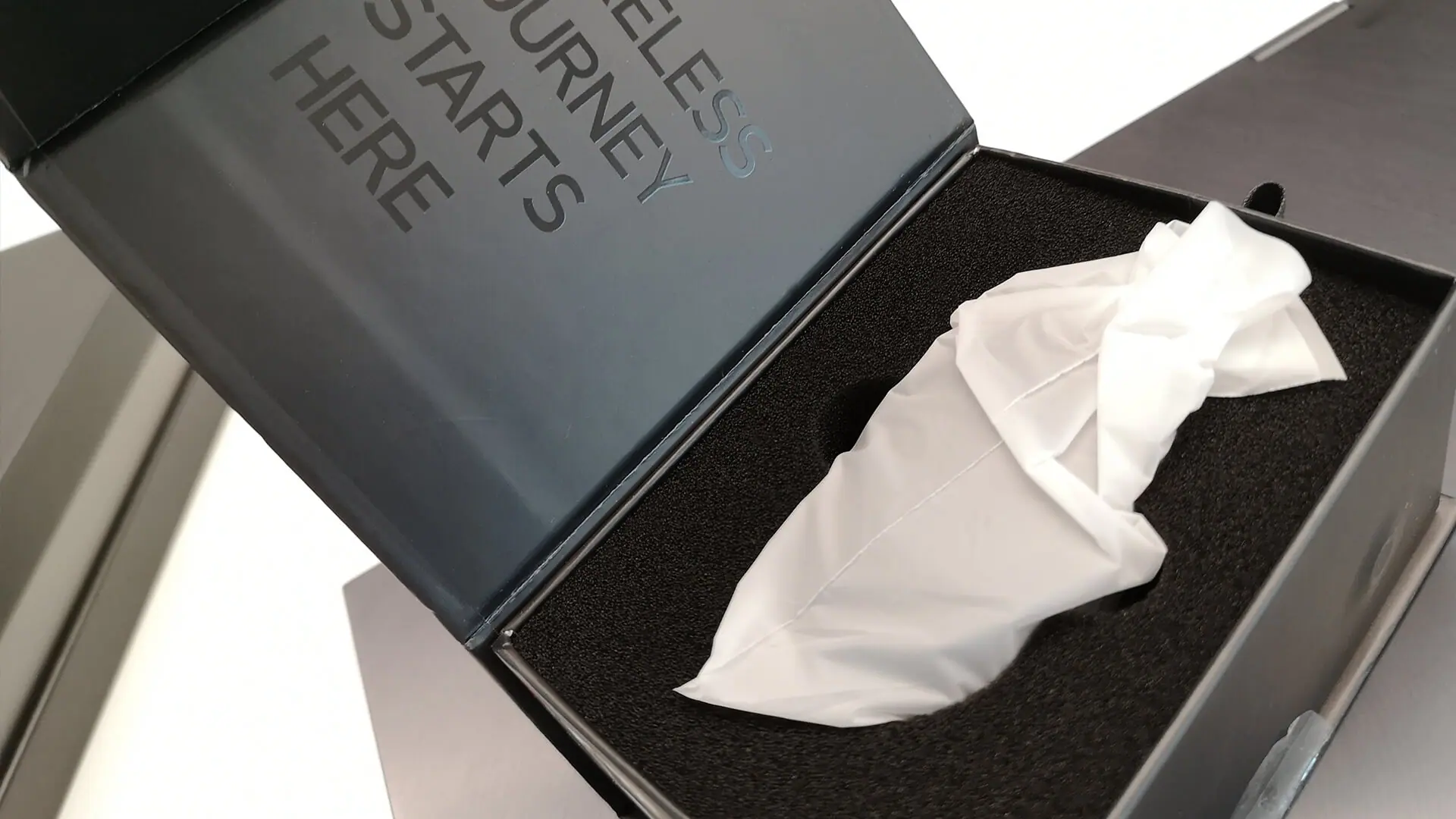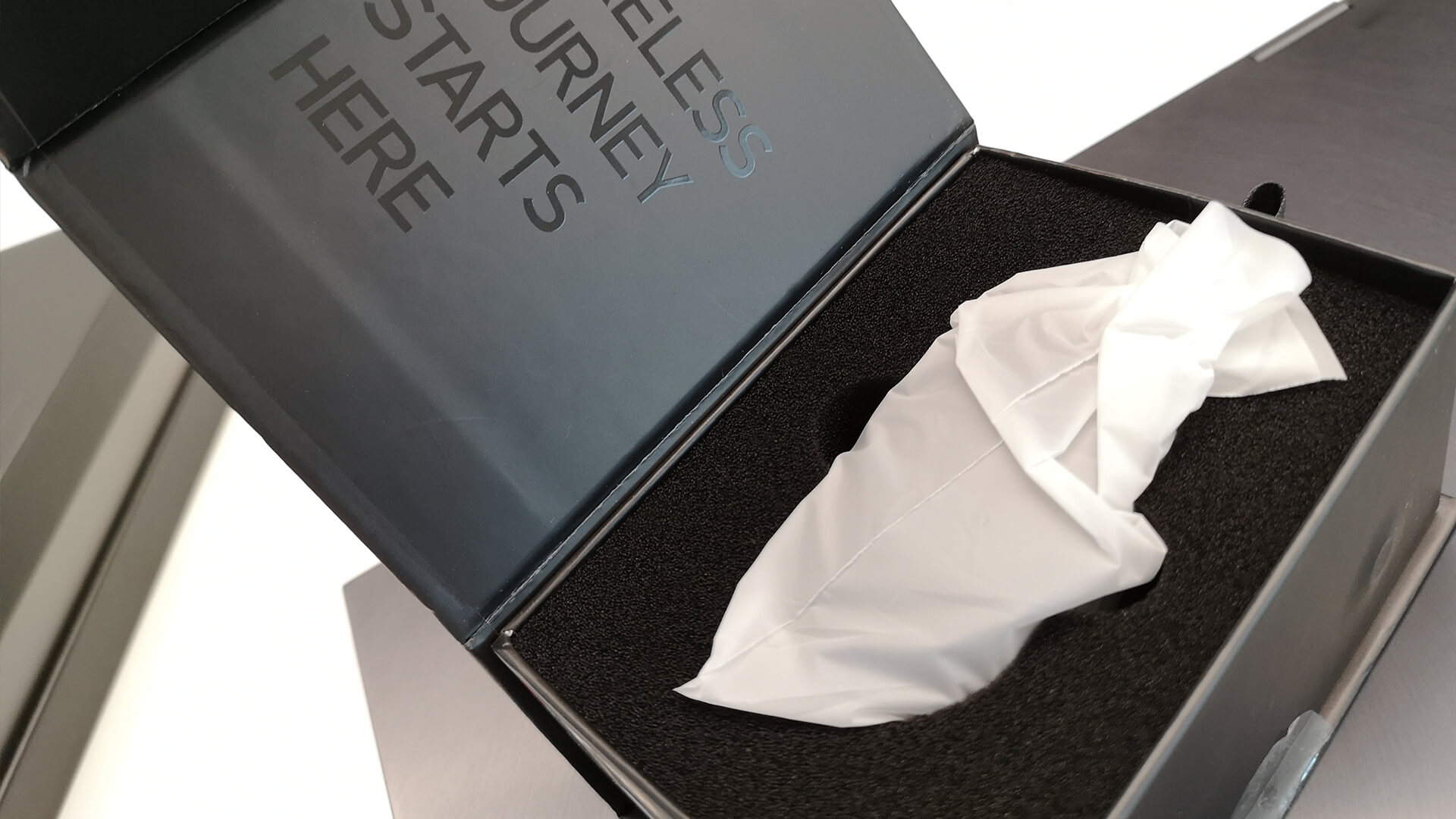 Simple design with a lightweight build
In terms of design, the Fantech TX-1 MITHRIL is an acquired taste. The buds aren't as flashy as the Jabra Elite 65t or the Sennheiser Momentum True Wireless, occupying more ear real estate than one might desire. At the same time, Fantech made the design more straightforward and sleek, which gives the buds a simplistic feel, almost similar to that of the Apple AirPods Pro. The earphones sport an overall black colorway without any additional color tone to give it an extra pop.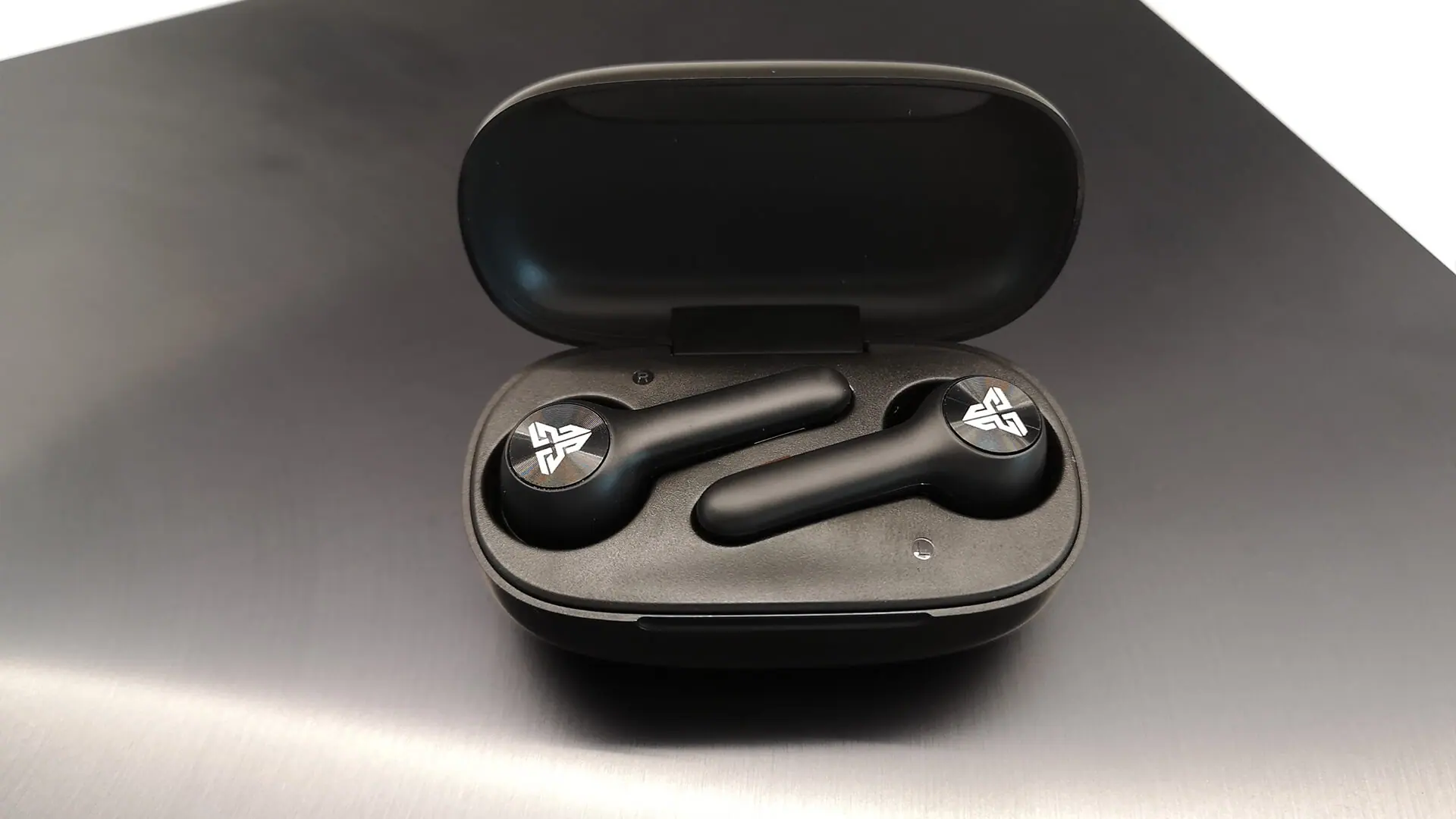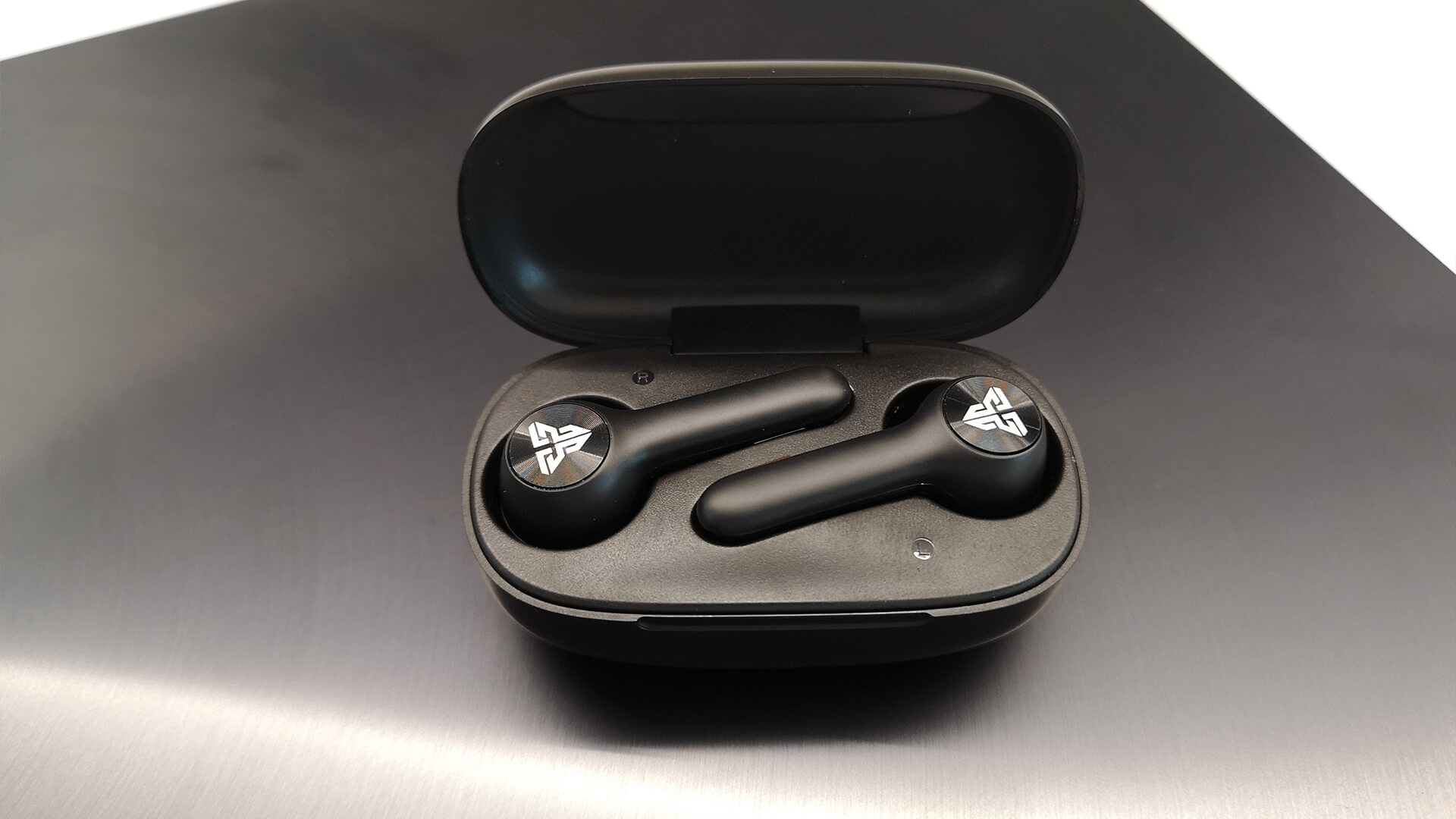 Each earpiece's outer section is made up of smooth plastic with a small, glossy, circular patch on the top surface of both left and right buds. These patches are actually touch-sensitive control pads that can be used to change music tracks, manage calls, or activate your smartphone's voice assistant.
In terms of comfort, the fit of the TX-1 MITHRIL inspires confidence in its user. Cleverly twisting into place, secured firmly by the structure of your ear, they feel snug and reasonably comfortable. Most importantly, they don't feel as though they will drop out as you bop down the street, and the TX-1 MITHRIL are easy earbuds to live with – just chuck the charging case in your pocket, and you're ready to go.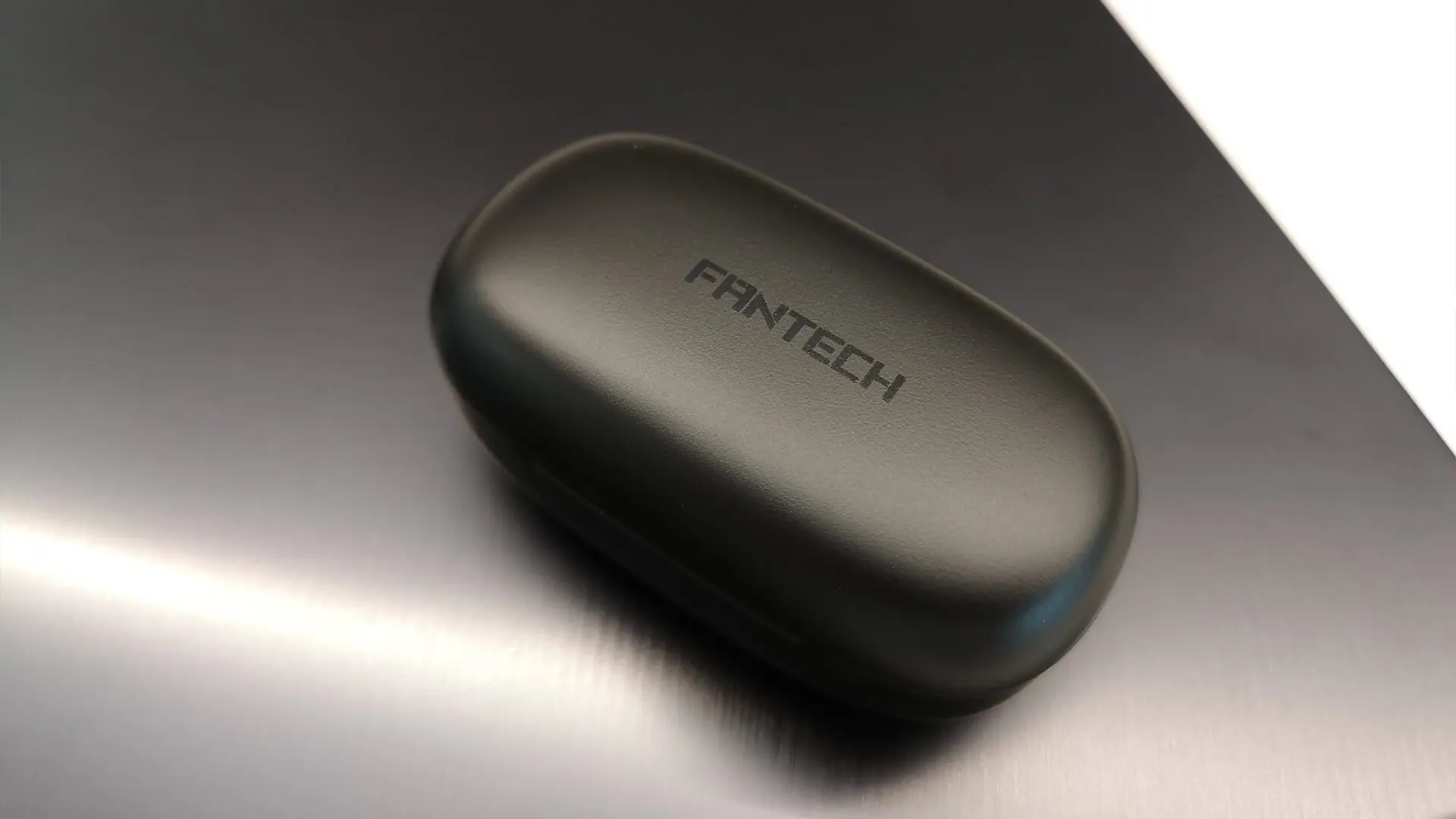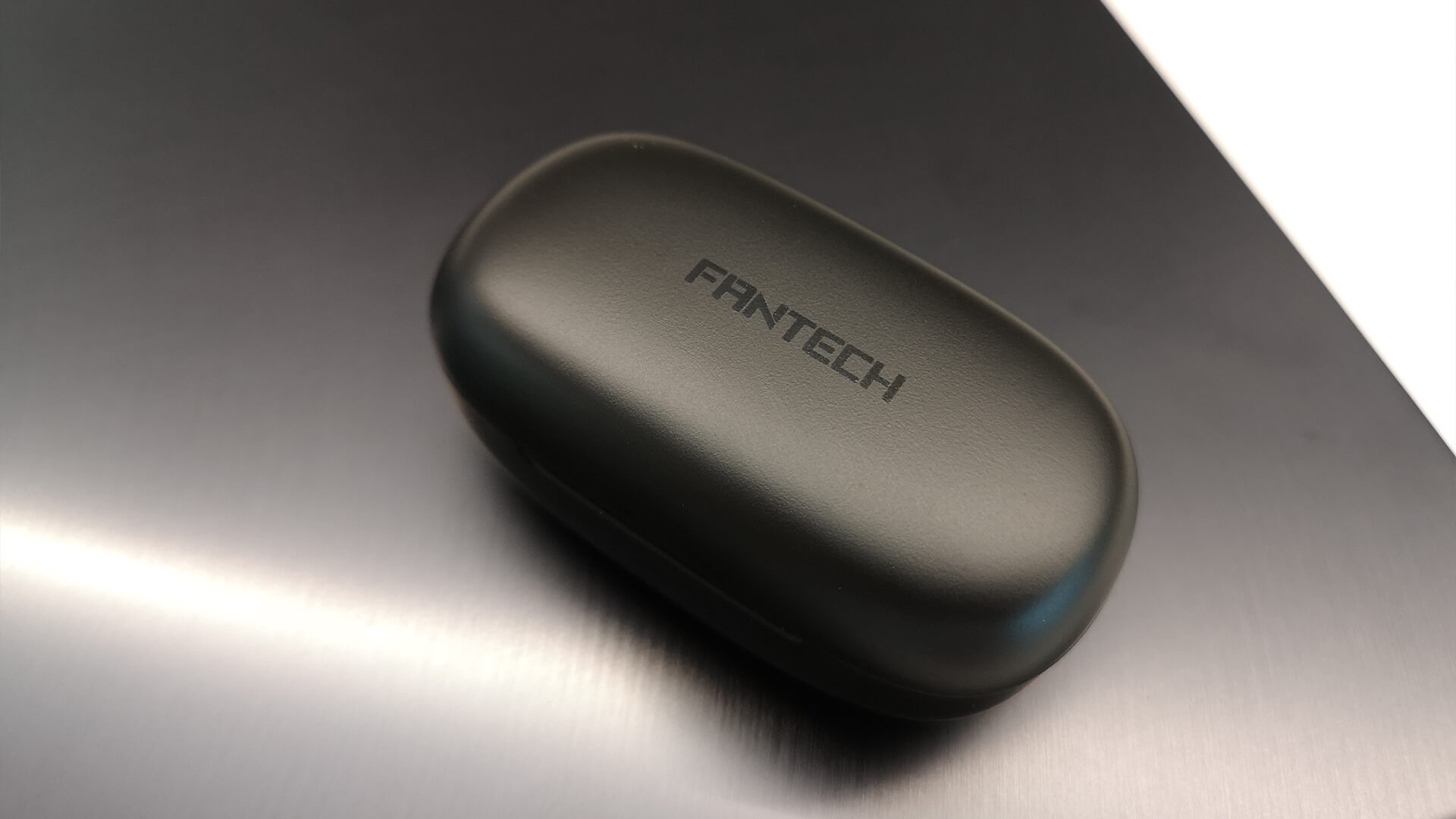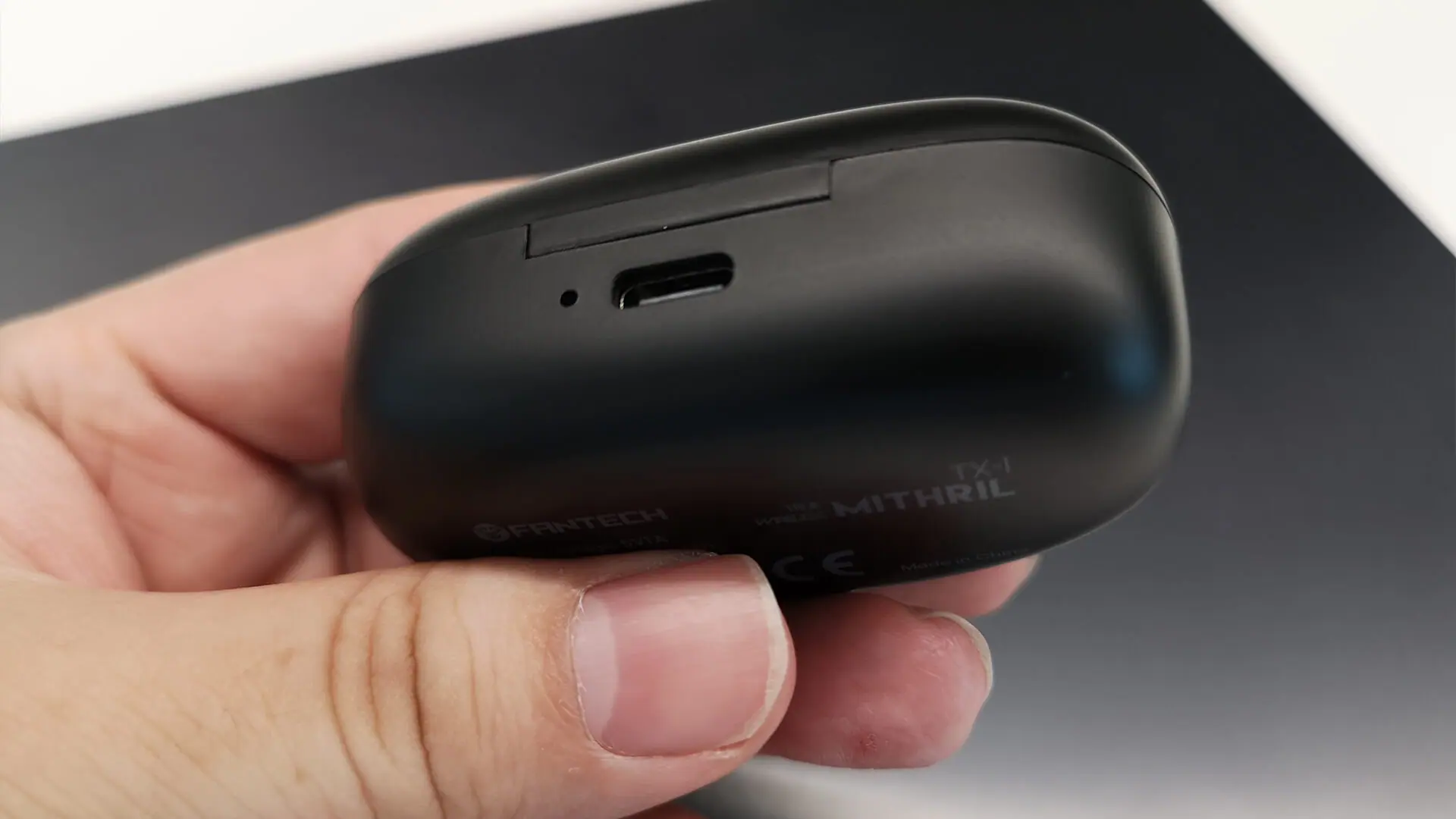 The charging case is as simple as the buds, and it takes the form factor of that from the Jabra Elite Active 75t's charging case. However, it is slightly smaller. Fantech estimates battery life to be roughly 5 hours, with a charging case that delivers up to 5-10 additional hours, though your results will vary with your volume and usage levels.
Bundled with the earbuds and case are a USB-C charging cable and extra S/M/L sizes of ear tips for you to custom the earphones to your needs. That is a fair number of accessories for the asking price.
Decent performance with custom-tuned driver technology
Tiny drivers that are custom-tuned provide a quality listening experience, exuding clarity and rhythm. The earphones produce decent sounds under the hood, but they cannot be compared to the other earbuds with better specs, offering a more thunderous bass depth and technology to combat external noise. Having said this, there's some appreciable bass but no boom.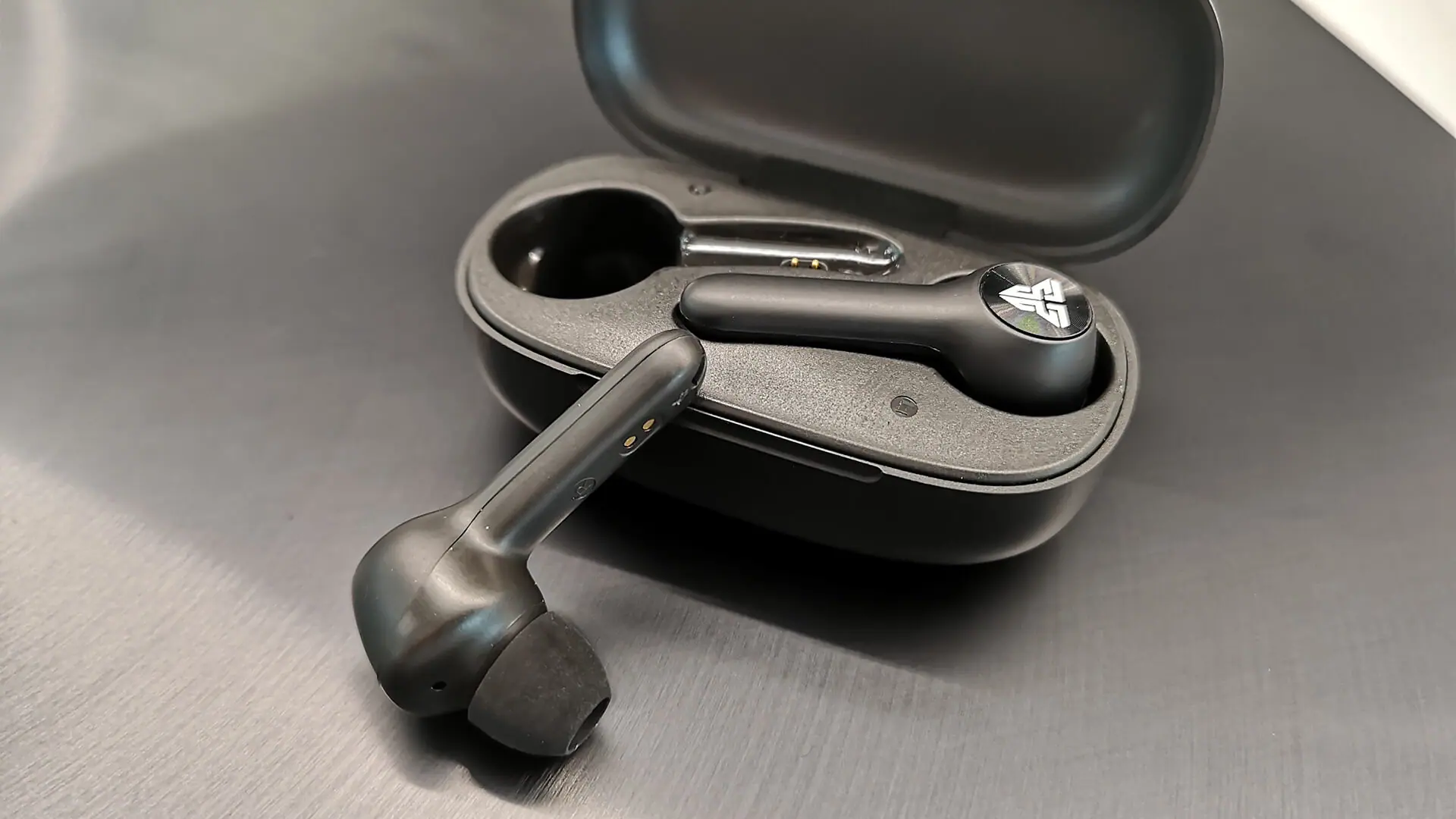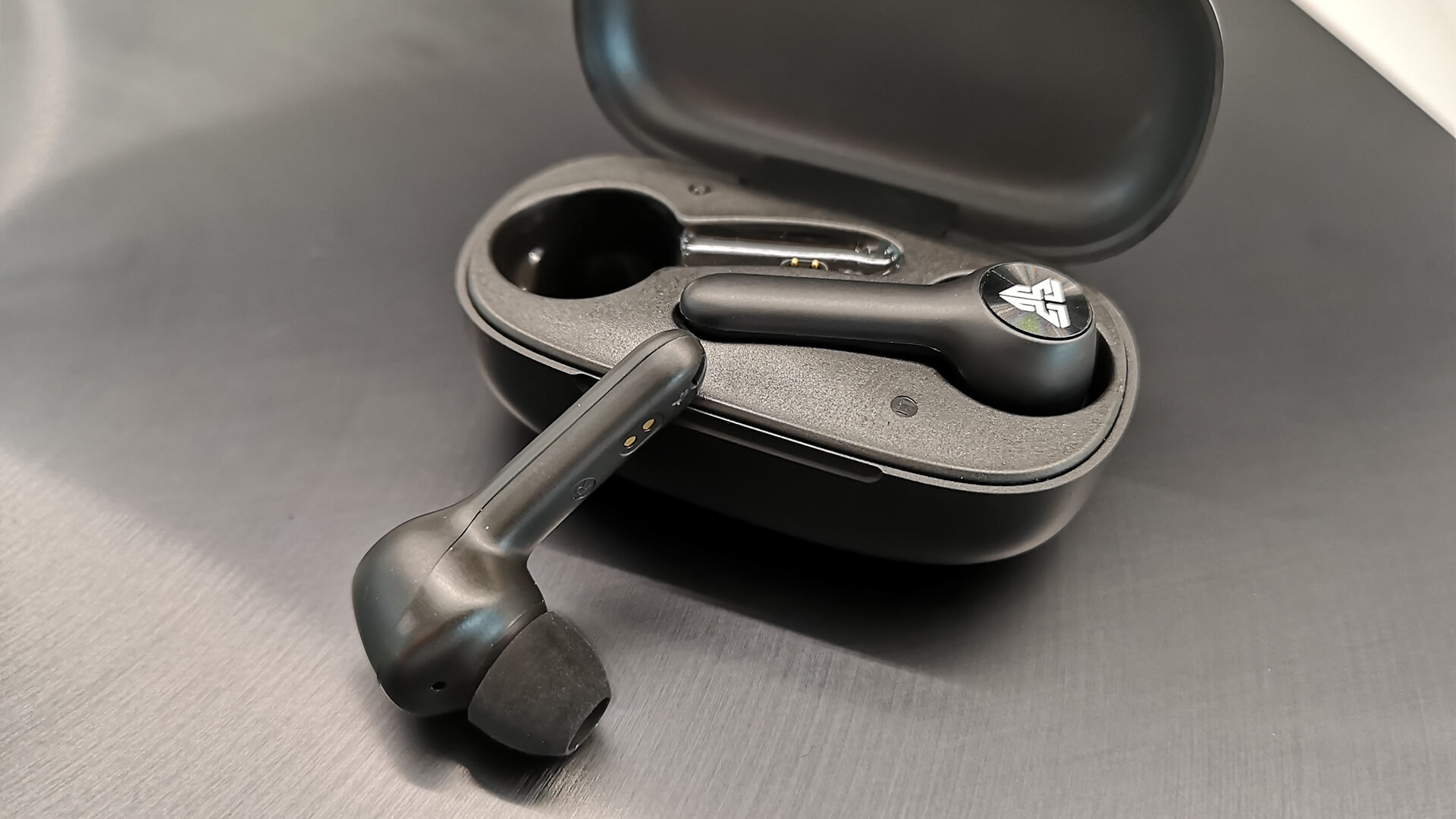 The lack of noise-canceling abilities may also be a deal-breaker for some that frequently need to use the earphones on a noisy commute, a touristy sightseeing tour, or even in-flight. 
IPX4 sweat & splash resistant
Not all earphones are workout-friendly, though; don't assume your earphones will handle what you throw at them unless they're fitness-oriented earphones, or at least are explicitly listed as water- and sweat-resistant.
If you're looking for a pair of running earpieces, your new earphones should have at least an IPX4 water-resistance rating; this means that they'll be able to withstand a little sweat as well as a spot of rain.
The Fantech TX-1 MITHRIL comes with IPX4, which is ideal for those with an active lifestyle, as you work out to your favorite tunes and have the freedom to wear these during a variety of outdoor activities.
The Verdict: Fantech TX-1 MITHRIL
The Fantech TX-1 MITHRIL is a simple true-wireless earpiece for users looking for a decent audio experience with a low price point. There are touch controls on the earpiece but no volume controls – you have to use your phone for that. Although it comes with some useful features like the IPX4 water-resistance rating, the lack of support for noise-canceling can limit this earphones' potential usage in multiple scenarios.