The Republic of Gamers (ROG) today announces its latest collaboration with international gaming chair specialist Secretlab. Following the first collaboration with Secretlab back in 2016, ROG x Secretlab is back with an exclusive design featuring the ergonomic upgrades of the award-winning Secretlab TITAN Evo 2022 gaming chair.
Reimagined with a monochrome color scheme inspired by the latest ROG identity, the side wings of the Secretlab ROG Edition sports ROG Cybertext – the signature design that features wordings and phrases of "the Republic of Gamers" in different languages – embroidered in black with a silk-like finish for a stealthy look.
ROG and Secretlab first collaborated in 2016 with a shared vision of uniting gamers across diverse backgrounds and bringing them the ultimate gaming experience — gaming on the best performance PC from the comfort of the world's best gaming chair. Today, gaming PCs and gaming furniture have become essentials for the gaming community and are easily recognisable on live streams.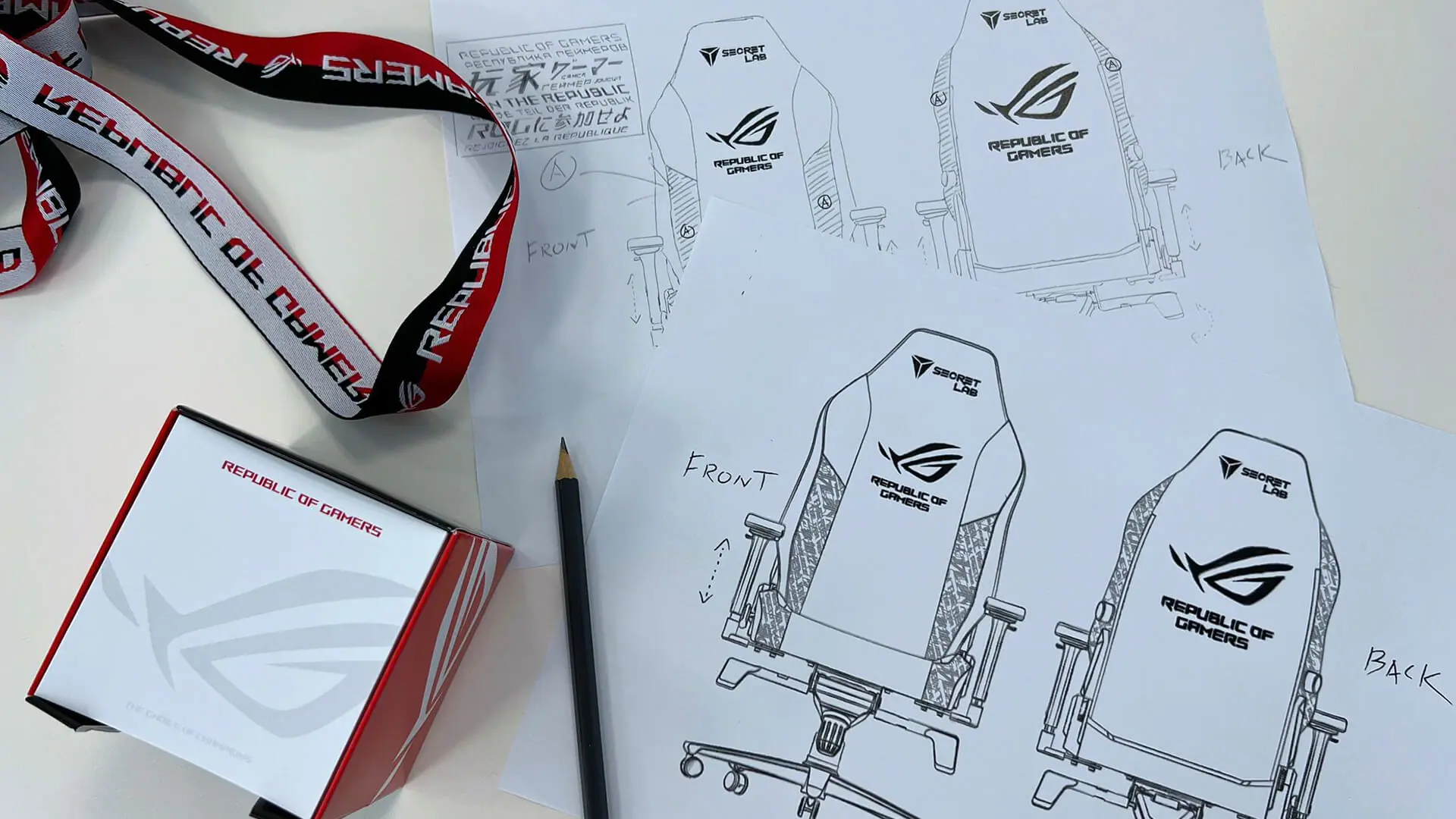 "Creating the excitement for gamers of the republic through our innovations and initiatives has always been in the ROG DNA. Six years ago, we collaborated with Secretlab to bring a money-can't-buy experience for our users where they can own a Secretlab chair with a touch of ROG. Today, we are excited to relive that with the new co-designed Secretlab ROG Edition." said Eddie Teng – Head of Marketing, ASUS Singapore.
"ROG was one of Secretlab's first partners since 2016 and our chairs have been a longstanding part of the ROG store. The new chairs will continue to support ROG as they serve the local gaming community and gamers can also check out the latest upgrades of the Secretlab TITAN Evo 2022 whenever they visit the ROG store for new gaming gear." said Beatrice Wee, Senior Manager, Global Partnerships, Secretlab.
This Secretlab TITAN Evo 2022 ROG Edition gaming chair is currently not for sale and only 10 pieces are available in the world, right here in Singapore. These chairs will be displayed in ROG Experience Store Bugis starting from today. For those who are keen to own this special edition gaming chair, please stay tuned for the exclusive giveaway on the ROG Singapore Facebook Page. Details will be released on 28th March.