Almost everything now is digitalized, but we still all need to print something and have a physical copy from time to time. It doesn't matter if it is a contract that you need to sign and send a scanned copy or if you just want some photos printed as memory. For photos, we will go to the nearest photo studio most of the time, but we will have to pay more compared to having a printer at home. You might think this is not true, but there are so many great home printers at a reasonable price that you can use based on your needs.
The time when you needed a huge machine only for printing and a separate one for scanning is already gone. Now modern printers offer you so many options depending on what you need. However, when choosing a printer, you should consider a couple of things, so let's dig deeper into them.
The types of printers
There are two main types of printers suitable for home use. The difference between them is the ink they use. 
Inkjet printers — They use cartridges of ink. If you are not very familiar with the technology, this means that they are applying wet links on the paper when printing and the ink drys off very fast. As a result, inkjet printers can print almost anything very well — black-white documents and colored ones. And they do it more quickly than most laser printers. Before, people weren't going too often for inkjet printers because the cartridges were smaller, and you often had to change them. But this is no longer the case, so it is even cheaper to maintain such a printer. 
Laser printers — This type of printer is considered more the office type since it performs better in black-white printing. They are affordable, but the quality of colored printing is only decent, which is the main issue. However, since they are mainly used for monochrome printing, they also don't need an often replacement of cartridges.
Some considerations when buying a printer
The ink cartridges
Here it would help if you considered how often you will print and whether it will be colored or mainly black and white. If you won't print a lot of colored documents and you will use it mostly for text files, then a two-ink cartridge would be fine for you. The two-ink cartridge would mean you have one black and one that is all-in-one color. If you want more options and think you might need colored printing, you better call with a four-ink cartridge where you will have one black one again, but the colors are separated in cyan, magenta, and yellow. People already know they will be printing quite a lot; even at home, a printer with an ink tank may be the best option. This is because the printer will draw ink from bigger cartridges that can be refilled manually at any point. 
Print quality and speed
This is not essential for people printing only Word documents or text files. However, to be sure you get a printer you might use for anything you need is better to look for one with good print quality. You should look for the DPI, which means the dots per inch. This will show how accurately the printer can represent pixels on the paper. Of course, the higher, the better, but anything around or above 1200 DPI is perfect for a home printer.
The printing speed might not be that important for you, but who would turn down a printer that can print whatever quickly? Speed is measured in PPM or pages per minute. The speed of printing a text document or a colored one will defer for sure, but the PPM refers to black-white documents. So anything above 10 PPM is a perfect speed for a home printer.
Connectivity options
Most modern printers offer various connectivity options that include wireless and wired ones. If you prefer to avoid having many cables lying around, then a printer that provides Wi-Fi or Bluetooth connectivity is the one you should. In addition, you can find many that can be used with Google Cloud Print and Apple AirPrint.
Now, let's look at 6 of the best printers you can get for your home in Singapore.
HP Smart Tank 615 Wireless All-in-One Color Inkjet Printer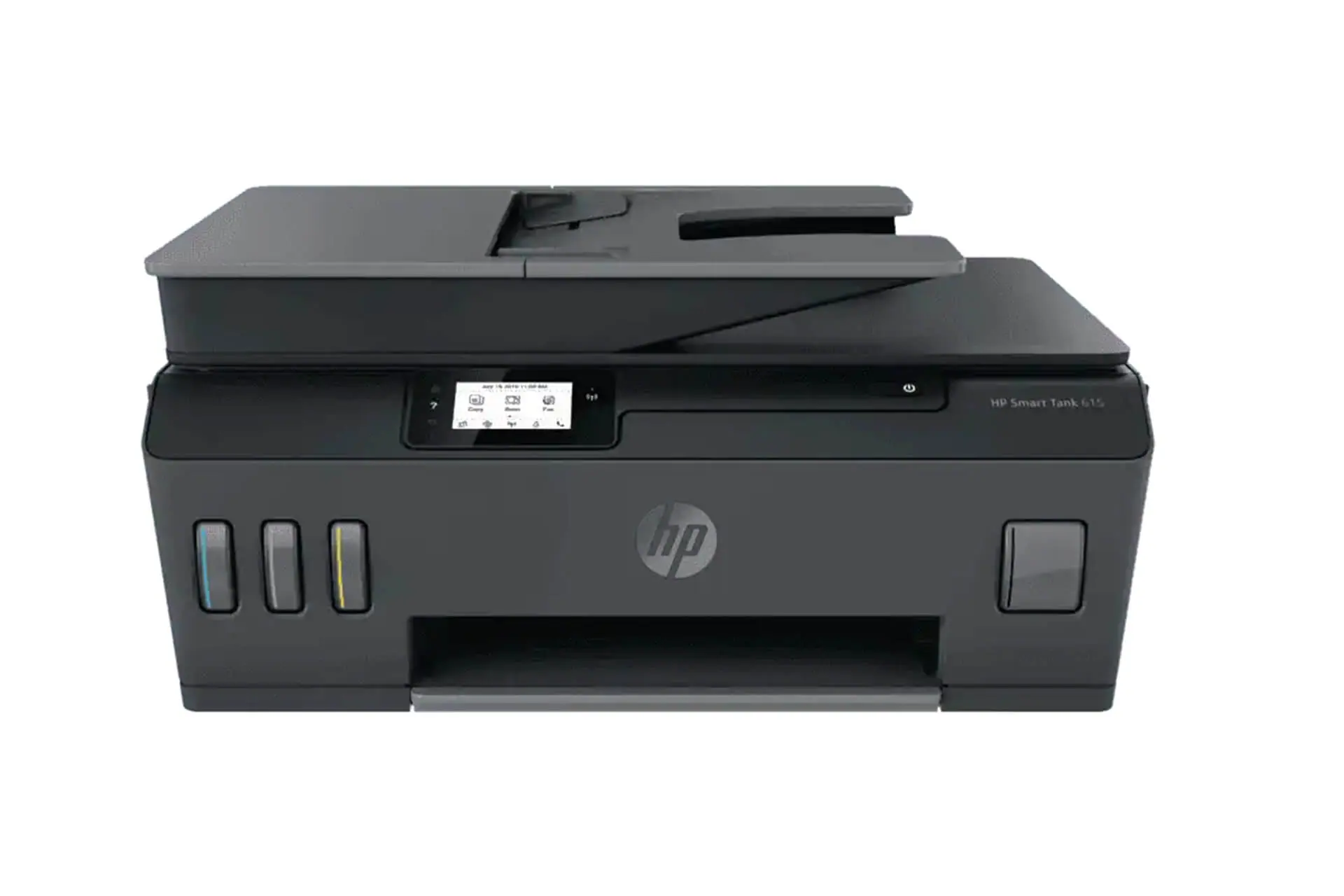 You can get a lot of what it includes as functionalities from the printer's name. HP Smart Tank 615 is an inkjet printer with an all-in-one color type of cartridge. It has a modern design to fit your home office or living room. With this printer, you can print and scan documents. In addition, there is a 35-page ADF functionality, meaning you can copy and scan up to 35 pages automatically and print them. 
The tank system makes it very easy to refill and even if you use it often is still very economical, and you won't have to change the cartridge very often. In addition, HP offers spill-free and resealable bottles, saving you quite some money. With one tank, you can print up to 6000 black and white pages and up to 800 colored ones.
Canon Pixma MG3670 Wireless Photo All-In-One Printer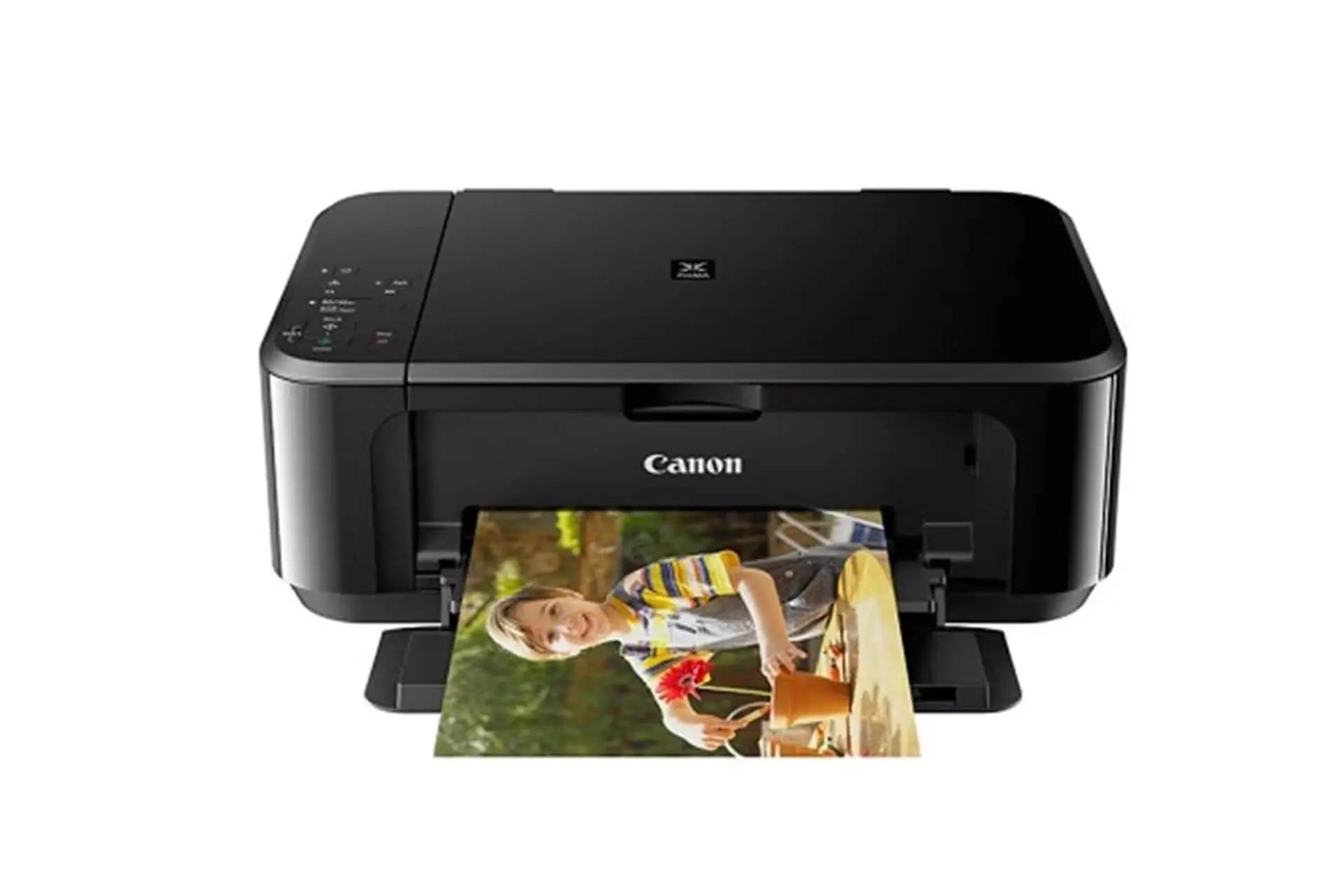 Canon Pixma MG3670 is an inkjet all-in-one printer as well. It can print up to 9.9 pages per minute, and the quality of the print is also excellent. It has printing and scanning functionalities and can be connected to several cloud services like Facebook and Google Drive from which it can directly print documents.
Another excellent functionality of Canon Pixma MG3670 is the auto duplex printing that will save you some time and resources. As for the design, it comes in black, white, and red, so you can choose the one that fits your preference. It can also print many different paper sizes, an excellent fit for a home printer.
Epson L6190 Wi-Fi Duplex All-in-One Ink Tank Printer with ADF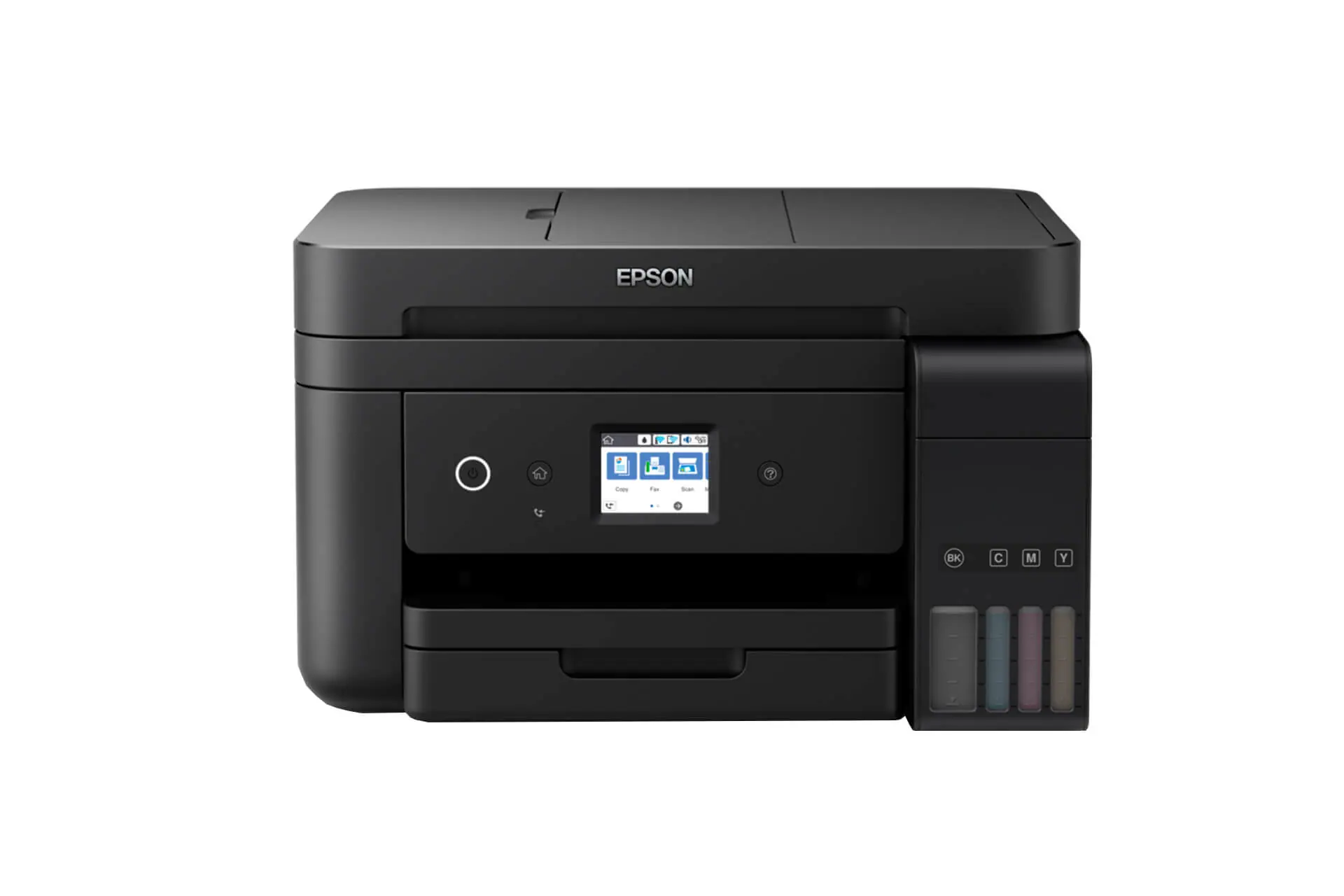 This printer is one of the best for people that need to print quite a lot at home. Epson L6190 comes with ink tanks that are built into the printer to give it the smallest footprint of any brand of ink tank printer that uses bottled ink refills. It also comes with auto-duplex printing, fax, and ADF capability.
It is an inkjet printer that you can connect with wireless or wired options. In addition, it offers borderless printing up to A4 size.
HP ENVY 6420e All-in-One Printer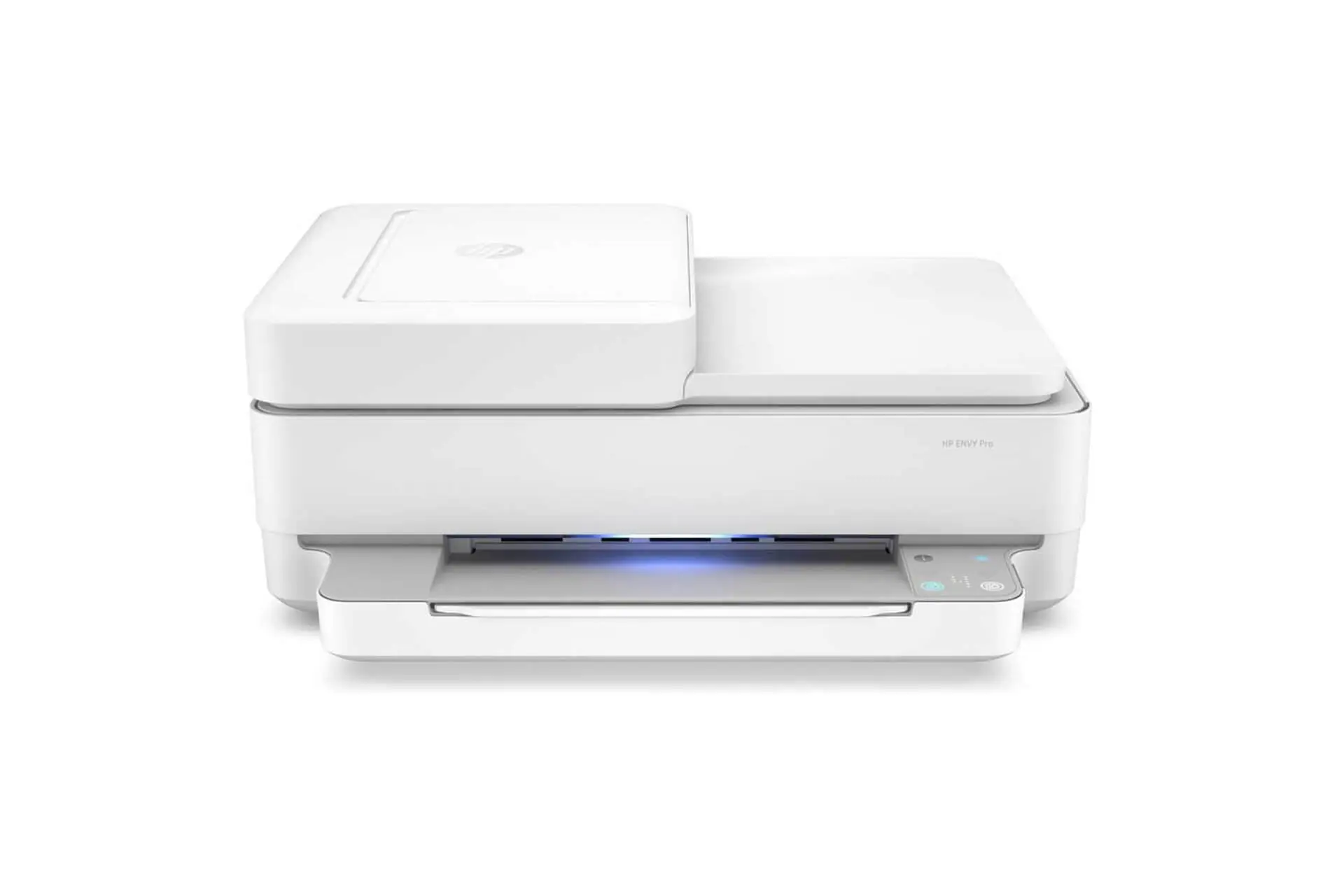 The HP Envy Pro 6420 is a small and economical inkjet printer with all of the capabilities you'd expect from the best home office printer. It allows you to print, scan, copy, and even fax from your smartphone. The print speed is modest, but with its built-in ADF, it can duplex print and photocopy a stack of up to 35 pages (automatic document scanner). Instead of an Ethernet port, you get Bluetooth and self-healing Wi-Fi, which makes mobile printing via HP's iOS/Android app a breeze. However, replacement ink cartridges are quite pricey, unless you go for the Instant Ink printing subscription service.
Brother MFC-L2750DW Laser Printer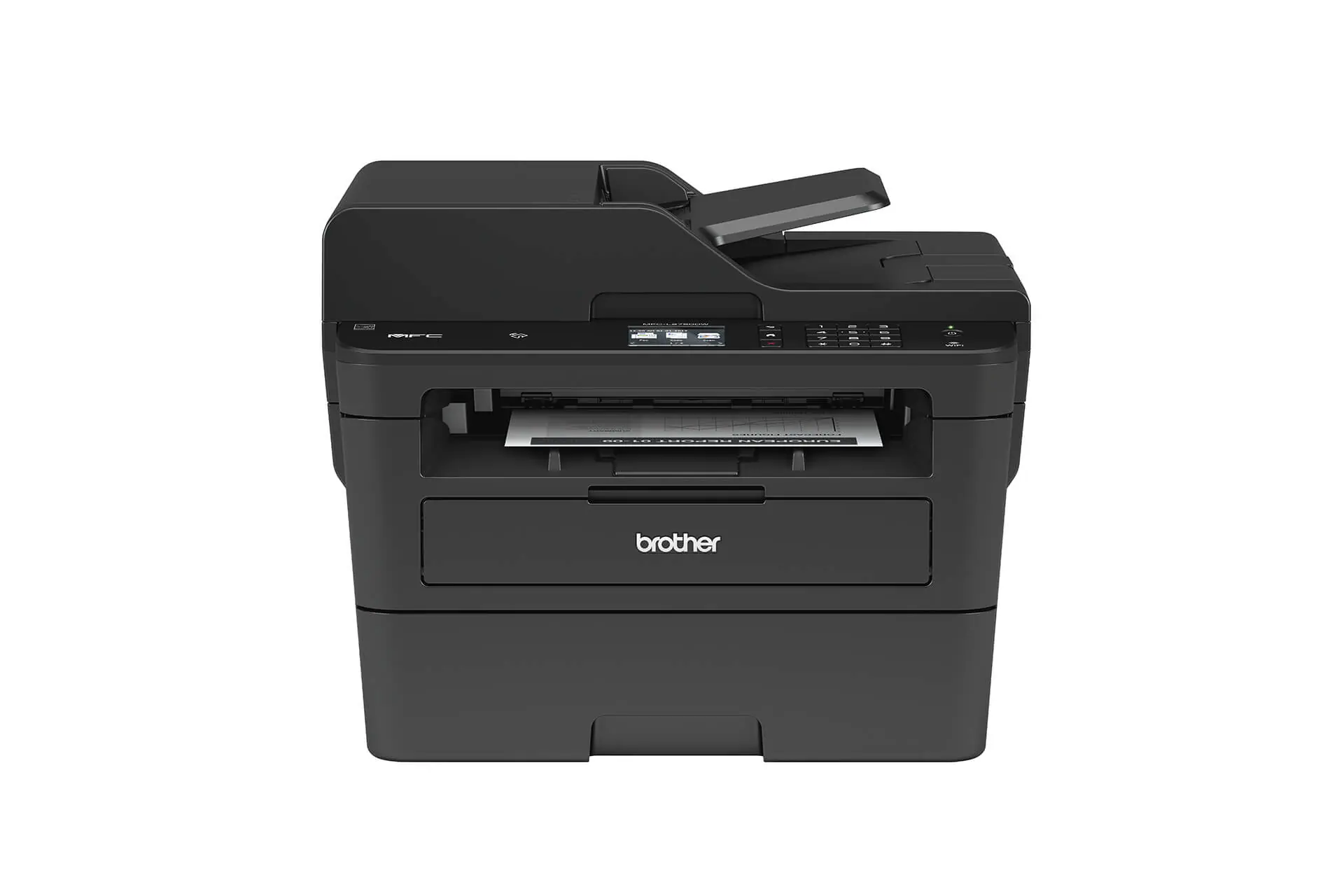 Another laser printer option is the Brother MFC-L2750DW. This can even be considered a business-class printer suitable for a small office. It is not too bulky, but still, it takes a bit more space than some of the previous ones we mentioned. On the other hand, the printer's speed is excellent, with up to 34 pages per minute. 
It offers both wired and wireless options. It also has fantastic cartridge refill options that are pretty affordable. And something remarkable, even though you might not use it as much nowadays, is the fax option. 
Brother MFC-J4340DW Inkjet Printer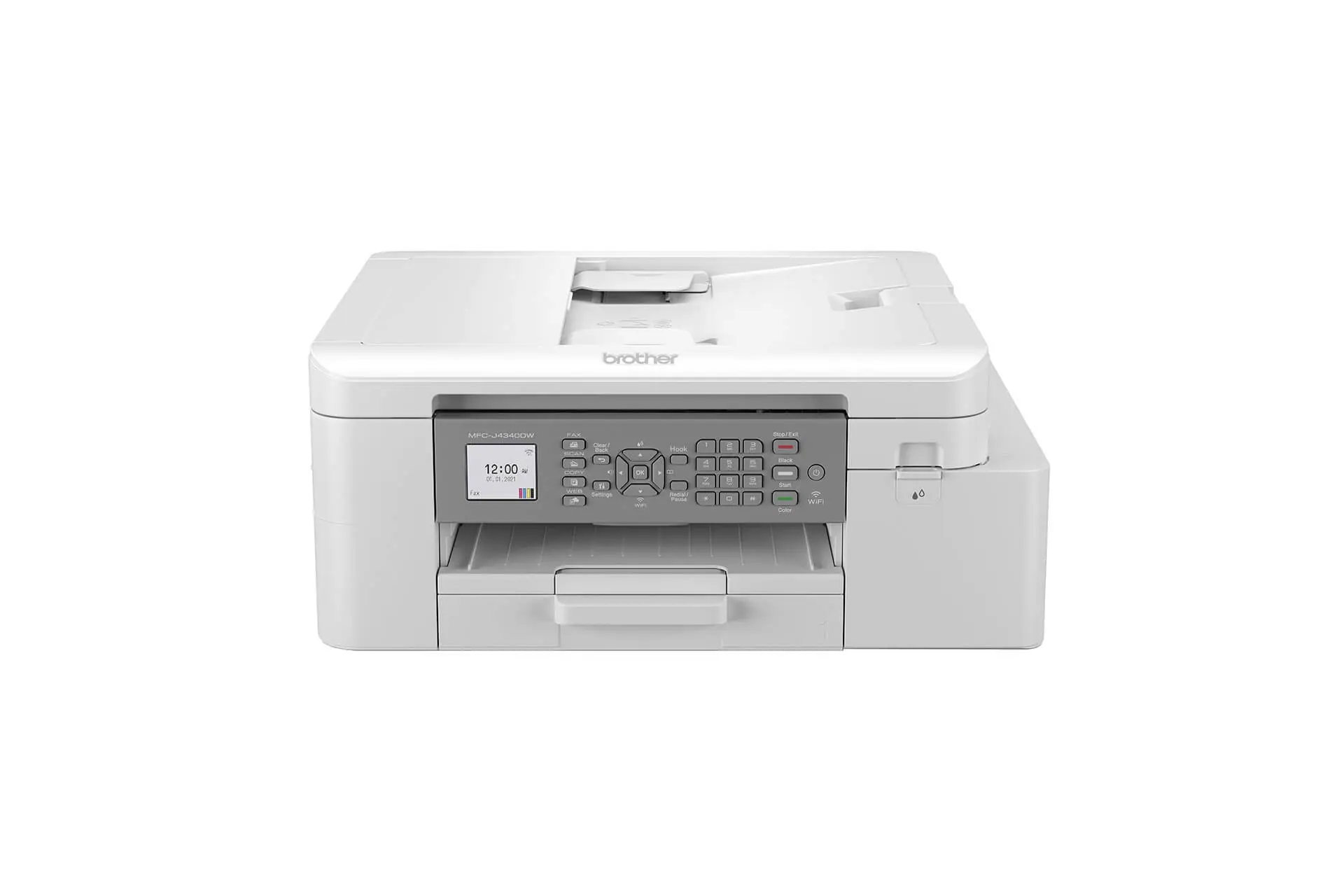 Whether it's from the office or your home, everyone needs a flexible and dependable printing partner they can always count on. The MFC-J4340DW is a powerful, yet compact and elegant printer that provides high-quality print, copy, scan, and fax features. A wide range of connectivity options and a 20-sheet automated document feeder are among the numerous professional features. With inbox inks that print up to 3000 pages in black and 1500 pages in color, you can print even more without interruption.