Imagine a world where your electronic devices remain charged, connected, and ready to perform at their peak, regardless of where or what you're doing. That's the promise of Belkin, a global technology leader whose innovative products are designed to empower users and enrich their digital experiences. As our lives become increasingly connected and mobile, staying powered up and connected has never been more critical. Belkin's line of products, from wireless charging pads to mini USB hubs, meet this challenge head-on, promising reliability, convenience, and advanced technology in one sleek package.
To kickstart the month of June, Belkin is offering substantial discounts on some of its most popular products during the 6.6 sales (6 – 8 June 2023). This much-awaited online event, hosted on Lazada Mall and Shopee Mall, is the perfect time to upgrade your tech gear and experience the future of charging. So whether you're an Apple enthusiast needing a multi-device wireless charger or a digital nomad looking for a portable solution, the 6.6 Belkin Sale has you covered.
Belkin's attractive deals: Quality meets affordability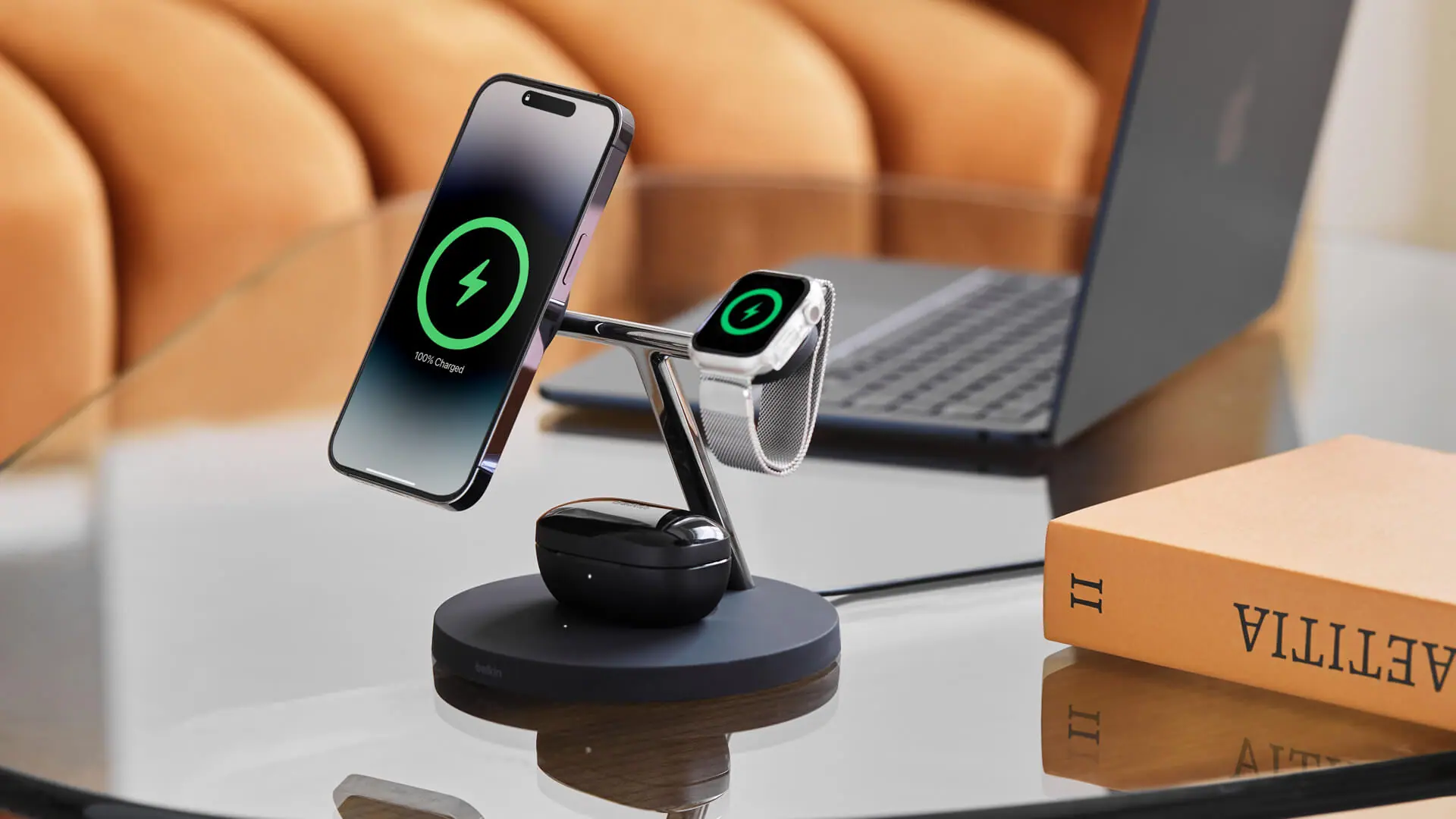 One of the standouts of the range is the Belkin BoostCharge Pro 3-in-1 Wireless Charger with MagSafe 15W (WIZ017my). Available in black and white, this charger offers a seamless charging experience, compatibility with multiple Apple devices, and enhanced speed (33% faster charging for Apple Watch Series 7 as well as a pad to charge your AirPods wirelessly), now at a discounted price of S$196 (U.P. S$221).
Similarly, the Belkin BoostCharge Pro Portable Wireless Charger Pad with MagSafe 15W (WIA004bt) comes with an extra-long 2m braided cable, offering you the flexibility to position your charging pad wherever it suits you best. This charger is available for just S$66 (U.P. S$120) and is perfect for home and travel use.
Belkin also offers the USB-C 4-Port Mini Hub (F4U090btBLK) that provides 5Gbps data transfer speeds with a travel-friendly design, now available at an attractive price of S$46 (U.P. S$90).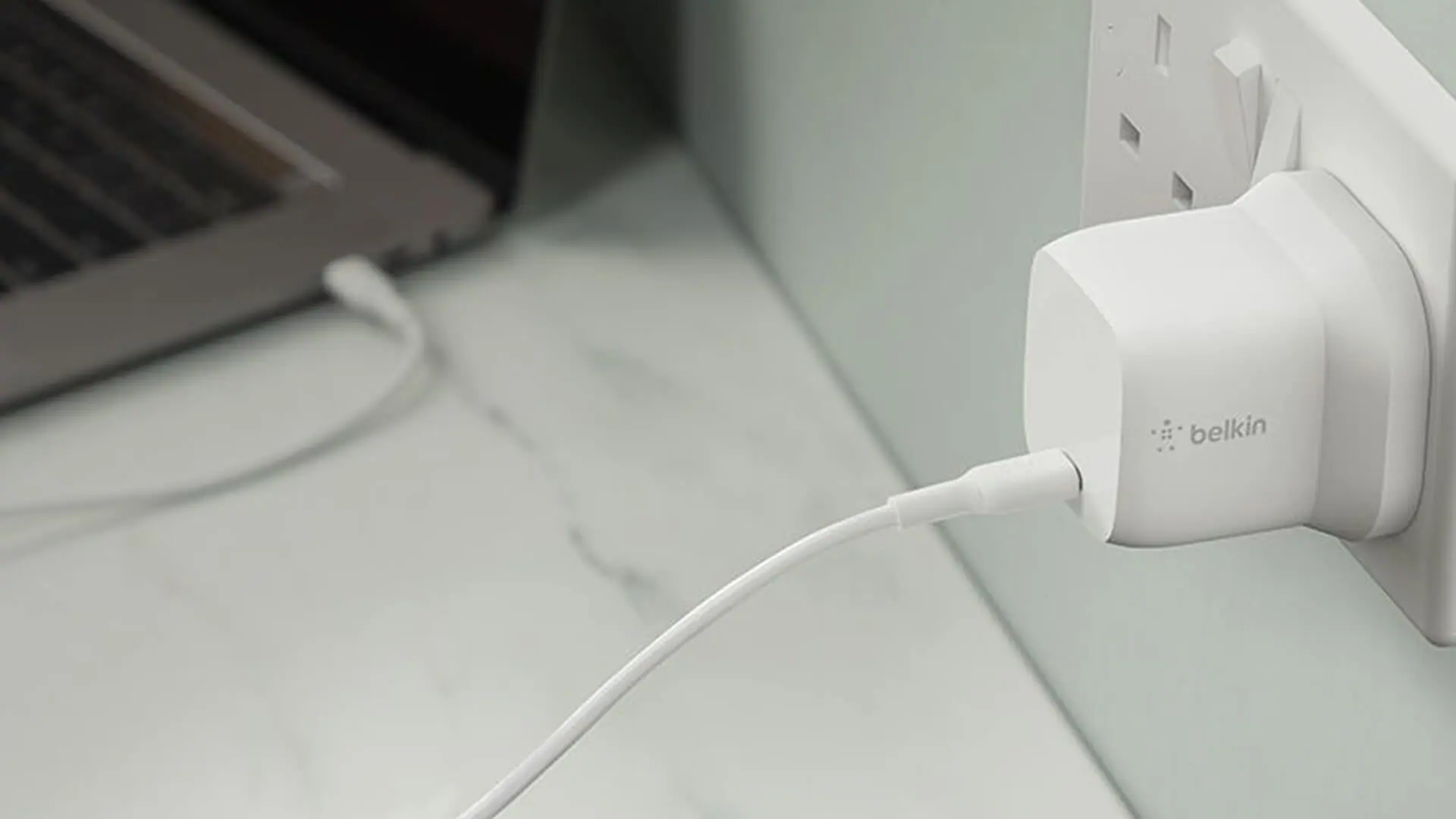 Furthermore, the sale also includes the Belkin BoostCharge 30W USB-C PD GaN Wall Charger (WCH001myWH) and the Belkin ScreenForce TrueClear Curve Blue Light Screen Protector (OVB034/035/036zz), each priced at S$26 (U.P. S$39 and S$59 respectively).
A bounty of choices: Other noteworthy products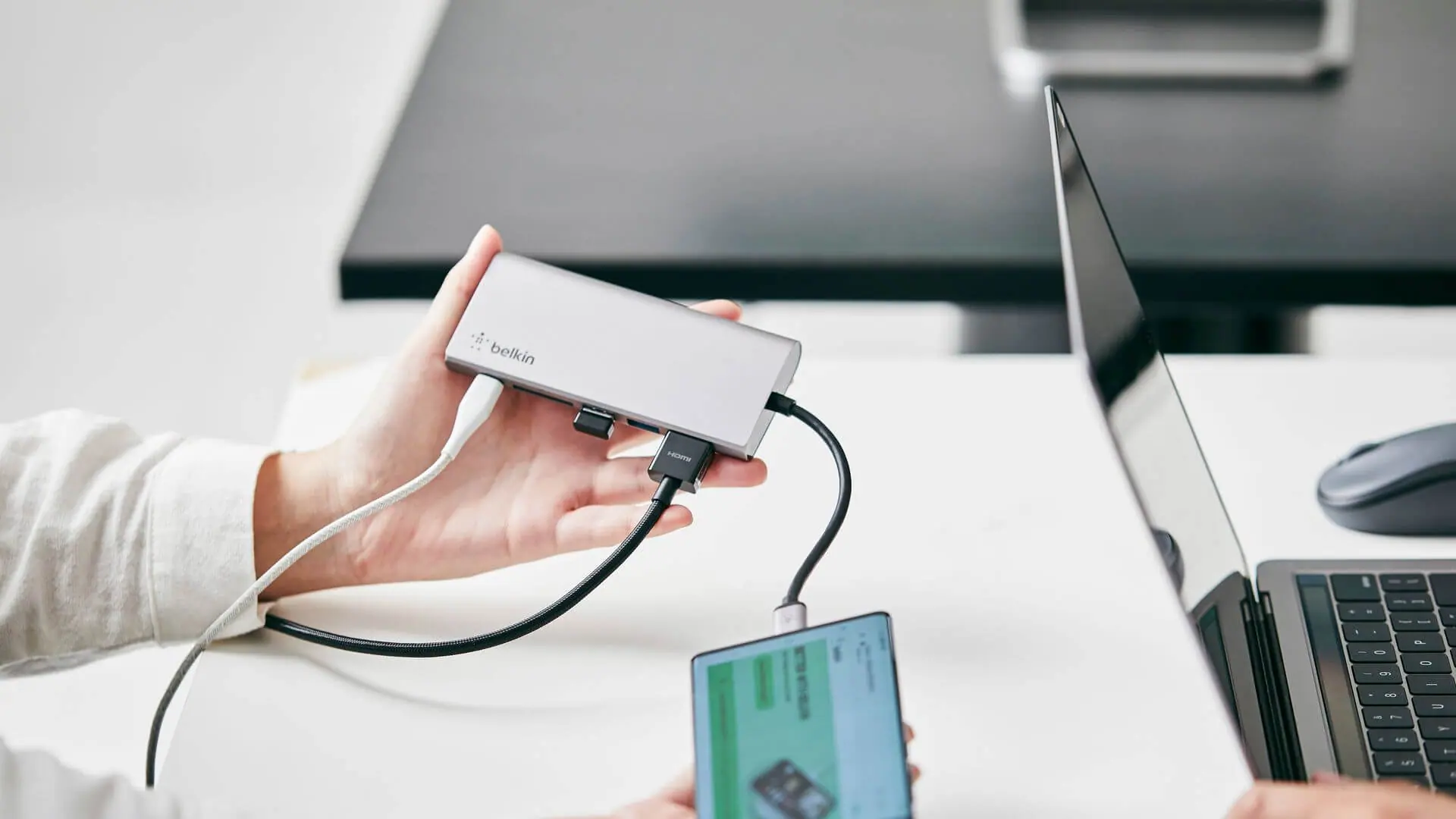 Apart from the mentioned deals, other noteworthy products include the Belkin Connect USB-C 11-in-1 Multiport Dock (INC004btSGY), Belkin USB-C Multimedia Hub (F4U092btSGY), and the Belkin USB-C Multimedia + Charge Adapter 100W (AVC004btBK). Each of these products enhances connectivity and performance, all while offering user-friendly experiences.
Rounding off the sale are the Belkin BoostCharge Magnetic Wireless Power Bank 5K + Stand (BPD004) and the Belkin BoostCharge Pro 4-Port GaN Charger 108W (WCH10myWH), designed to provide efficient power solutions wherever you are.
Take your charging experience to a whole new level with the sophisticated Belkin BoostCharge Magnetic Wireless Power Bank 5K + Stand (BPD004) and the innovative Belkin BoostCharge Pro 4-Port GaN Charger 108W (WCH10myWH), both part of the fantastic 6.6 sales. The BoostCharge Power Bank, available in various colours, offers powerful 7.5W wireless charging for iPhone 14/13/12 models, features a handy fold-out stand for hands-free device usage, and supports pass-through charging, all at a discounted price of $$75 (U.P. S$80). The newly arrived Black variant is now available on Lazada and Shopee.
On the other hand, the BoostCharge Pro 4-Port GaN Charger is a technological marvel that lets you charge up to four devices simultaneously with 108W of total power output. Moreover, it intelligently shares power among devices and offers impressively quick charging rates even with multiple devices connected. This desk-friendly charger, compatible with various devices, including USB-C laptops, MacBooks, and iPads, is now available for just S$94 (U.P. S$130).
The power of informed choice
The compelling reasons to choose Belkin are many, from the products' core features to their affordability and reliability. But at the heart of it lies an essential truth: your needs matter. Considering how these products can enhance your tech life as you peruse this extensive range. Make your choice based on price, compatibility, functionality, and the assurance of Belkin's warranty and reliable customer service.
When you choose Belkin, you select a trusted partner committed to revolutionising your technology experience. From enhancing productivity to ensuring connectivity, their innovative solutions are designed with the user in mind. And when purchased via the official Lazada Mall and Shopee Mall, these products are accessible, affordable, and delivered straight to your doorstep.
Endeavour towards a seamless tech future
Finally, as we draw this exploration to a close, let's remember that the real magic lies in the everyday applications of these remarkable products. They are tools and an extension of ourselves, enhancing our lives and bridging the gap between us and the digital realm. Belkin is committed to the promise of a seamless tech future – a world where innovation drives convenience and technology enhances lifestyle.
The Belkin 6.6 Sale is not merely a discount event but an invitation to experience this seamless future. It provides a gateway to an upgraded digital lifestyle, where you can harness the power of technology and let it work to your advantage.