The time when we will feel like our house is smarter than us is probably not that far away. With so many smart devices available to turn your house into a smart home that can do almost everything by itself except paying taxes, who knows, maybe this will happen soon as well. When we watched movies like Iron Man, we thought it would be cool to have such an AI like J.A.R.V.I.S. to control everything in our home. Of course, something like that would be extremely expensive, and not all of us are genius billionaires like Tony Stark. However, there are already some pretty good smart devices that can offer you a close experience. 
Smart devices have entered our life slowly in the beginning, and we didn't give them big and complicated tasks. We started with robot vacuum cleaners that could do the cleaning when we were away or reach place we usually won't be able to. Having such device to handle the dirty work excited us so much that many of us started thinking, "What's next?". Now you can just tell Alexa or Google Assistant to turn on or off the light without even leaving the comfort of your bed. And this is just the start. You can use such AIs for so much more, like ordering stuff for you, controlling your home's temperature, checking what is happening even when you are away from home, and much more.
The number of smart devices in our homes constantly grows. Now not only our vacuum cleaners are smart, but our coffee machines, home security systems, air purifiers, and even ovens and air fryers. You can control many of those devices with voice control or an application. All those smart tools are connected to the Internet, and this is how they send you notifications, or control them. And with Alexa and Google Assistant, you can easily control other connected devices. Having a smart home that you can control from a distance and ensuring that your room is warm before coming home in winter or your coffee is ready at the exact time in the morning is no longer a dream. Let's look over some cool, smart home devices for 2022 that can make it even better.
What are the best smart home devices?
What is the best smart home device for you will highly depend on what you want to achieve with it. However, we listed a couple that we really love.
Amazon Echo Dot with Clock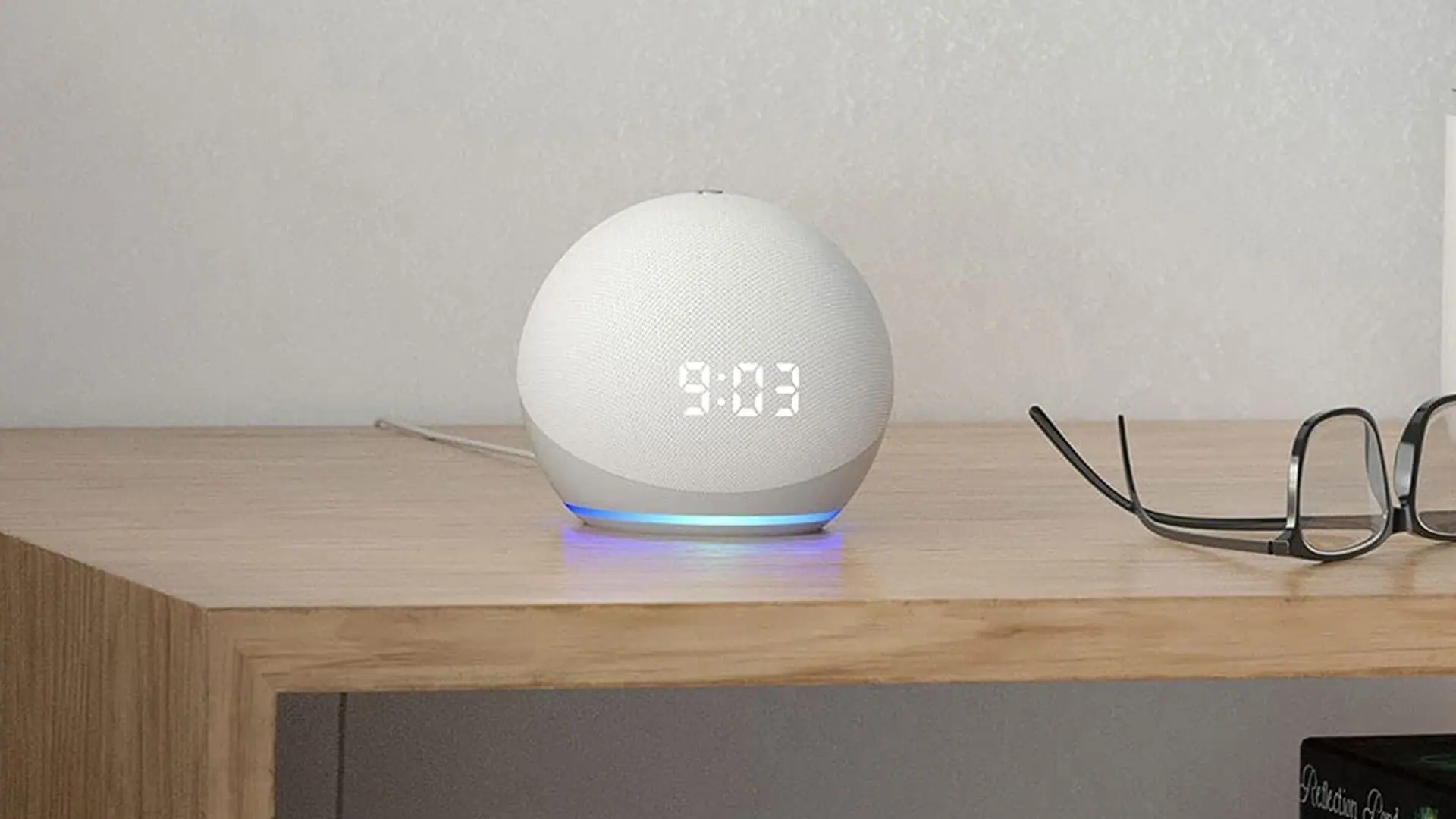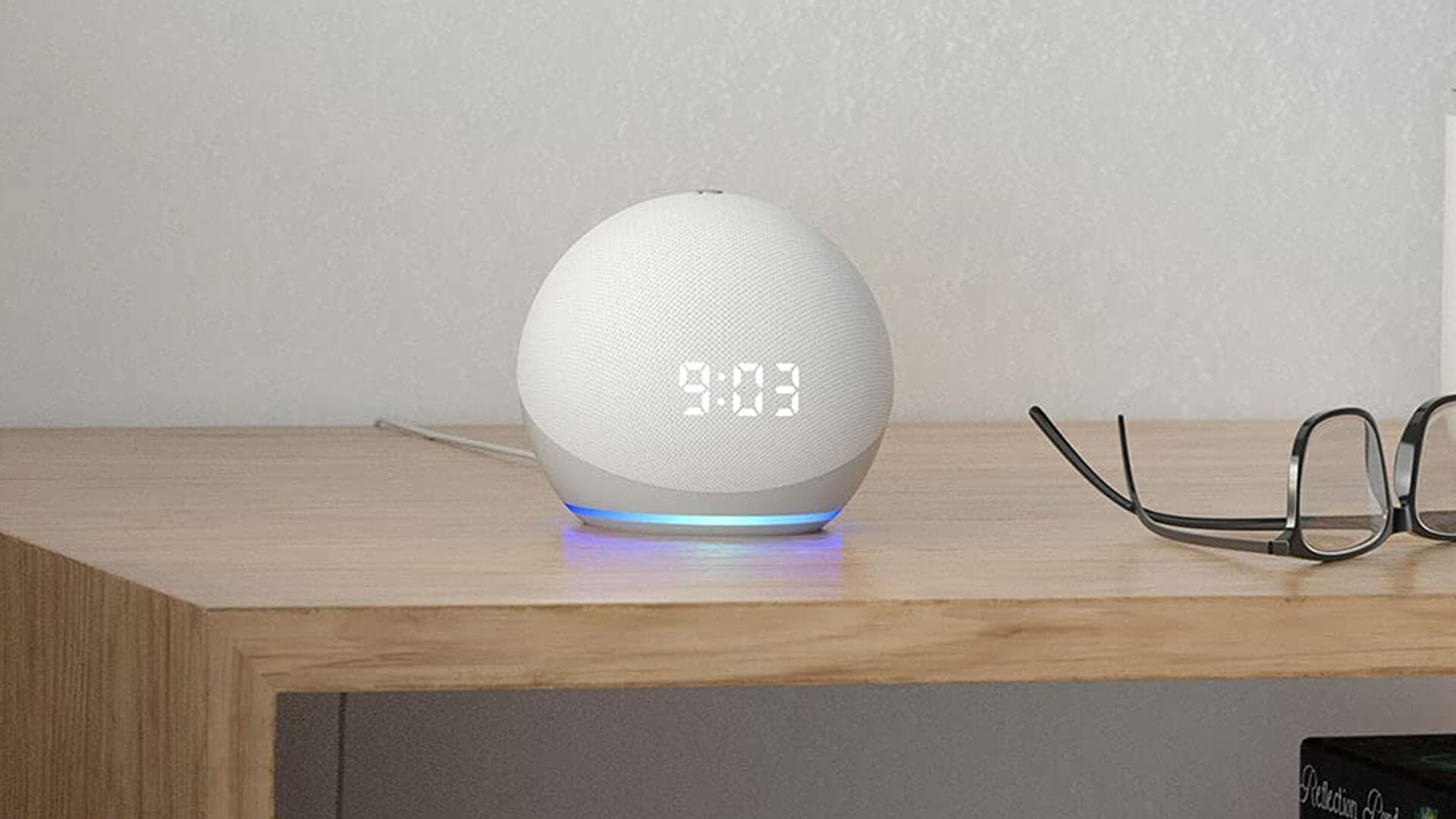 You are probably very familiar with Amazon devices like the Echo Dot. This is the latest generation of Amazon Echo Dot, and as the name suggests, it is with a built-in LED clock. This new version offers you even more functionalities to make your life easier and your home smarter. When it comes to the device's design, it is very simple and modern so that you can put it almost anywhere in your home, and it will still look pretty. 
The display can be set as you wish – either show the time, temperature, timer, or nothing at all. You shouldn't worry that the clock will disturb you a lot at night or when the light around you is not that much because the device has an ambient sensor. The Amazon Echo Dot can control any other connected device with the help of Alexa. So, small tasks like creating a shopping list, ordering from Amazon or elsewhere, setting reminders, etc., will take you just seconds. And, of course, you can always ask Alexa to tell you a joke and make your day. 
Arlo Q
The security of our homes is one of the most critical aspects for any of us. Thanks to smart devices like Arlo Q securing your home is made very easy. Arlo Q's 1080p has excellent video quality, and it can be used day and night without any issues. It offers you, of course, all the functionalities you are looking for in a security camera like motion detection, scheduling functionalities, night vision, and a lot of storage space, even for free. 
The camera is very small and stylish so that it won't bother you at all, and at some point, you will even stop noticing it. You should keep in mind that Arlo Q is not waterproof, which would mean it is not the perfect device for outdoor use. It also requires an outlet in order to work. Even with the free plan, you will be fine if you don't need to store the footage for longer. However, the paid ones are very affordable and offer you a lot more storage space.
Philips Hue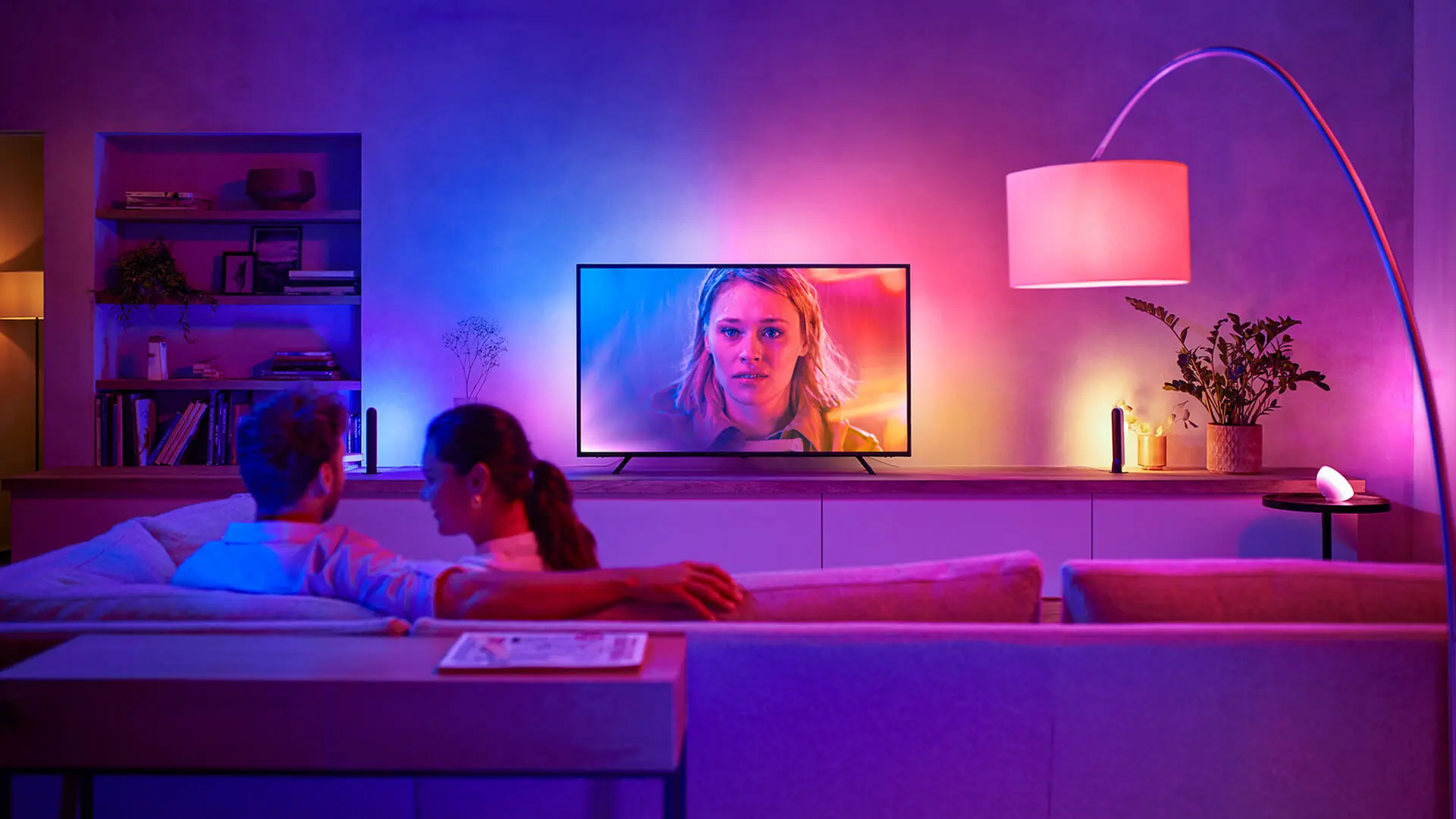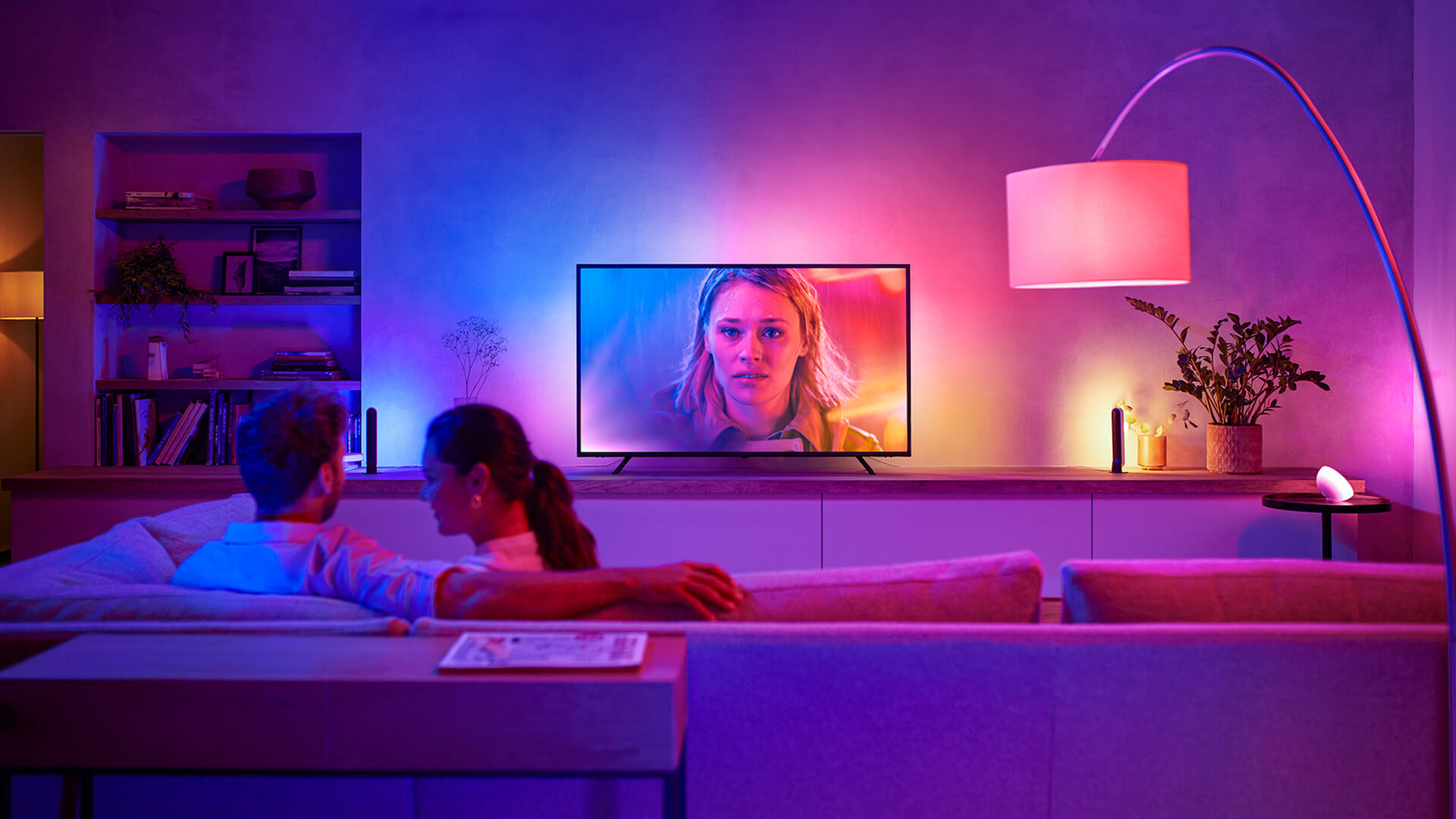 Maybe the best and easiest smart improvement you can make is using smart light bulbs like Philips Hue. You don't need to do anything but just remove your old bulbs and put those in their place. There is an excellent variety of Hue bulbs, so you will definitely find one that will fit all your needs indoors and outdoors. The light is just beautiful, and you can choose between different colors and additional effects.
Since those are smart bulbs, you will be able to control them easily, even with an application, and they offer quite a lot of customization. The app that you will need is called Philips Bridge, and with it, you will create a little hub with all your smart lights. There is also an integration with Alexa and Google Assistant so that you can control your bulbs with them as well. The price, of course, is considerably higher than the regular bulbs or not-so-smart LED bulbs but is definitely worth it, considering how smart the device is and how much you will save in the long run.
Nest Learning Thermostat
If you would like to control your home's temperature, the Nest Learning Thermostat is a perfect option for you. Right now, you can find the third generation that offers you so many useful functionalities, and the design is just amazing. The device is so smart that, at some point will know your habits and preferences so well that it will automatically adjust the temperature. 
As you can expect, Nest Learning Thermostat works perfectly with Google Assistant and Google Home App, considering it is a Google device. It can be integrated with Alexa, but some functionalities like HomeKit will be missing. You can get the device in a range of colors that will allow you to find the one that fits your interior perfectly.
Ring Video Doorbell Pro 2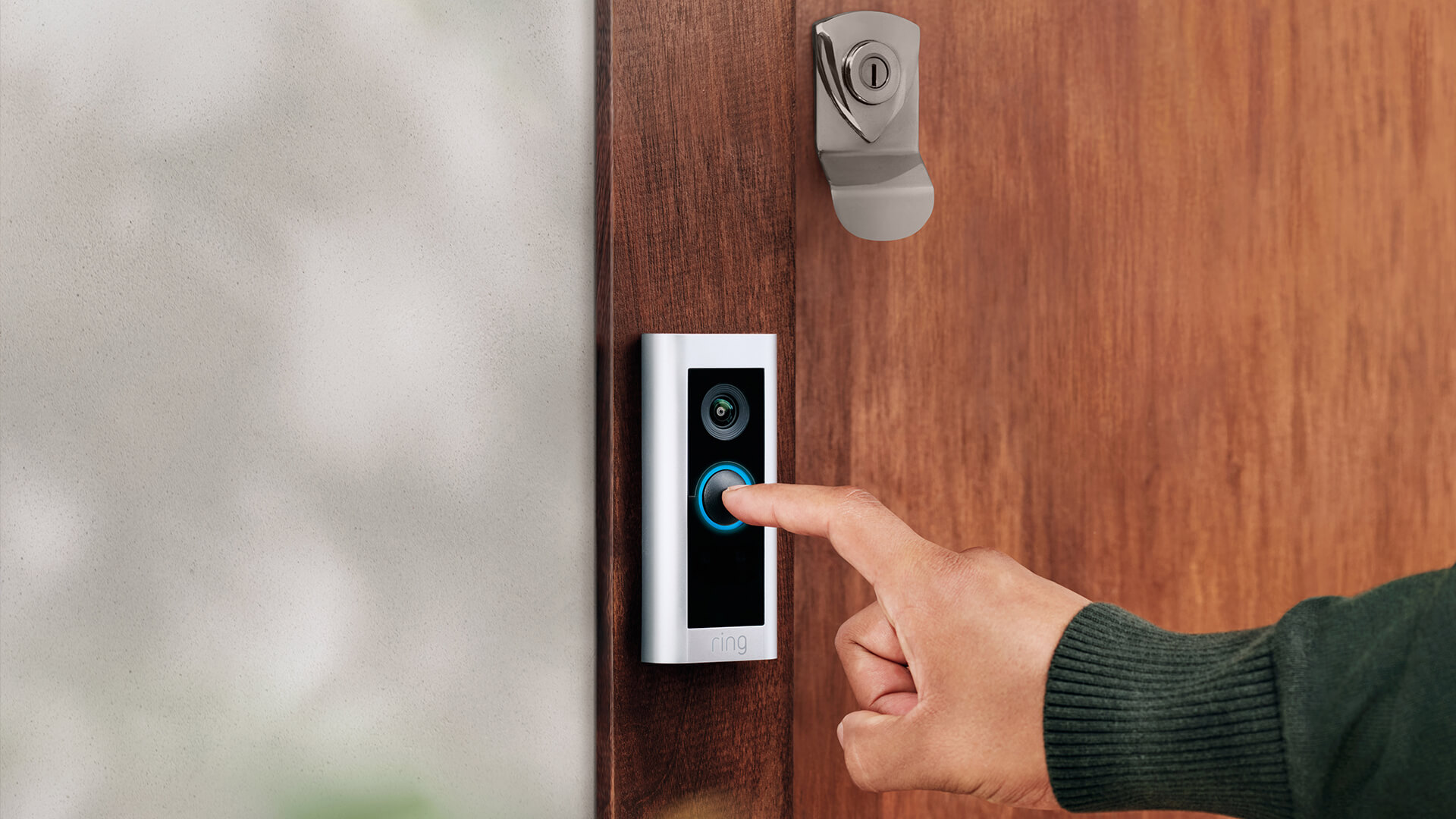 We talked about security cameras you can use at your home, but we can go one step further with the Ring Video Doorbell Pro 2. You will first get a very stylish doorbell and an excellent security device. The quality of the image is very high, and you will be able to see well who is ringing on your door. The device is also small and easy to install. 
The camera's resolution is 1536p, and the viewing angles of up to 150-degree will make sure you can see everything you want for your visitor before deciding if you will open the door. Most of the functionalities like motion detection, audio, etc., are for free, but if you want something more, you will have to check the paid plans. If you would like to connect it with Alexa, it will work perfectly, but unfortunately, there is no integration with Google Assistant, which might be a deal-breaker for some.
Belkin Wemo Smart Plug
The newest switch from WeMo, the Belkin Wemo Wi-Fi Smart Plug, is the perfect example of a smart device that will do so much good for your home. This little tool is very cute in its design, looks like an emoji, and offers a connection with Alex, Google Assistant, and HomeKit.
Once you got the Belkin Wemo Wi-Fi Smart Plug and put it into your power outlet, you will be able to control everything with your phone. You can determine how much power is sent to each device connected to the plug. However, the device doesn't offer energy monitoring which is one of the important functionalities of a smart plug.
What can we expect in the future?
Smart homes will only become smarter. The devices we mentioned are just a tiny part of the already available ones and are just the beginning. New and even better ones will be introduced to the market for sure. Soon, all those smart homes we saw in movies won't be only in the movies. Would you like to have your own J.A.R.V.I.S. at your home? Who knows, maybe at some point, our houses will be so smart that they will take care of us more than we will.