Excess moisture in the air may cause considerable damage to items at your residence and your well-being. An excellent dehumidifier gets rid of excess moisture in the air, which could help save you from mold and mildew growth and get rid of allergens. Dehumidifiers are frequently placed in the living room, but you will discover alternative use cases for them, such as in wardrobes where you store clean clothes or other smaller areas where an excessive amount of moisture may cause a problem, such as bathrooms or even the storeroom.
Studies have shown that more families owned humidifiers rather than air purifiers (46% and 39%, respectively). This survey involved more than 250 households in Singapore with family members suffering from asthma or other respiratory conditions. It also involved households with babies or pregnant women. However, experts have highlighted that humidifiers aren't necessary for Singapore due to its high humidity, averaging 70-90%.
Do note that humidity levels above 50% can breed dust mites, mildew, and mold, triggering allergies or other health problems. Therefore, owning a good dehumidifier in Singapore is vital to keep that excess humidity in check and protect your health.
How Does Dehumidifier Work?
Dehumidifiers use a fan to force air over coolant-filled coils to remove moisture in the surrounding air. The excess condensed moisture after which drips from the coils into a reservoir, or it could be emptied from the unit, depending on the brand or model. After the whole process, dry air is expelled back into the surrounding.
How to Know You Need a Dehumidifier?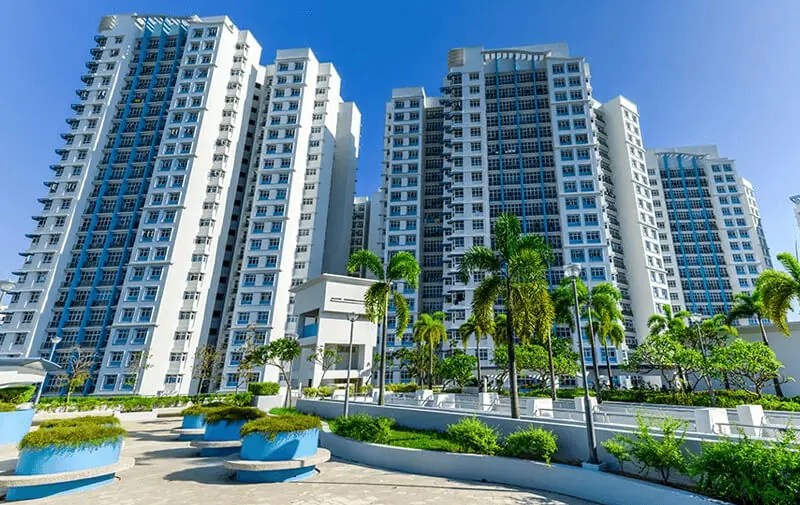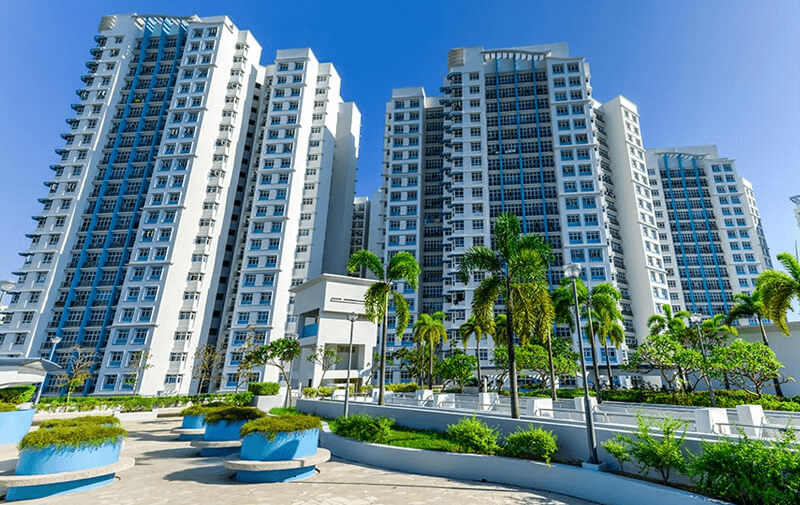 Besides suffering from persistent symptoms of allergies, you may want to think about getting a dehumidifier if you have some tell-tale signs of high humidity in your house, including:
Water stains on the walls or ceilings of your home
High-humidity rooms with poor ventilation or no ventilation (e.g. storeroom)
Small black spots (mold spores) growing on your walls or in areas with high humidity
Moldy or mildew smells
Mold growing on your furniture or items (e.g. wooden photo frame)
How to Choose a Dehumidifier?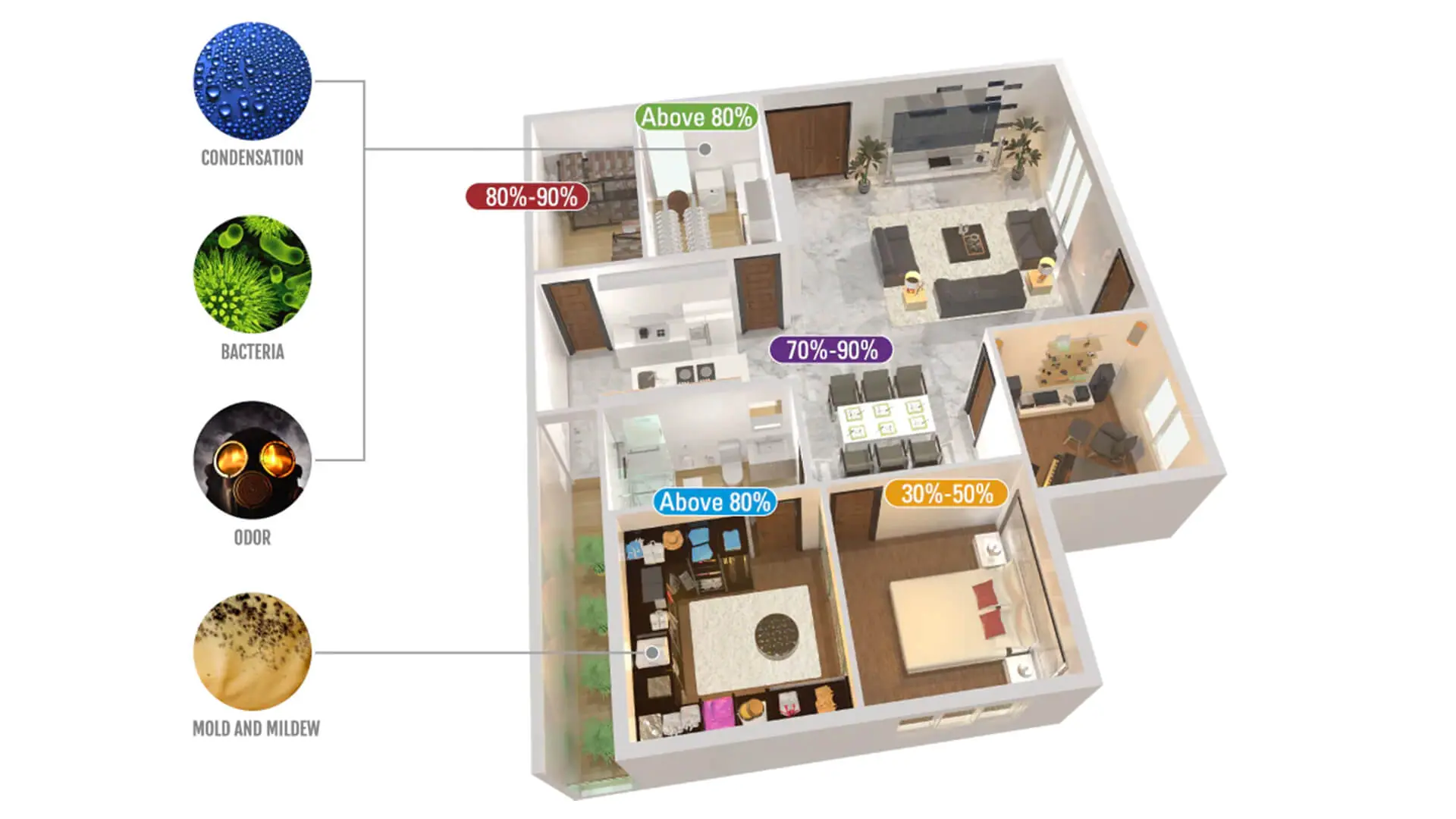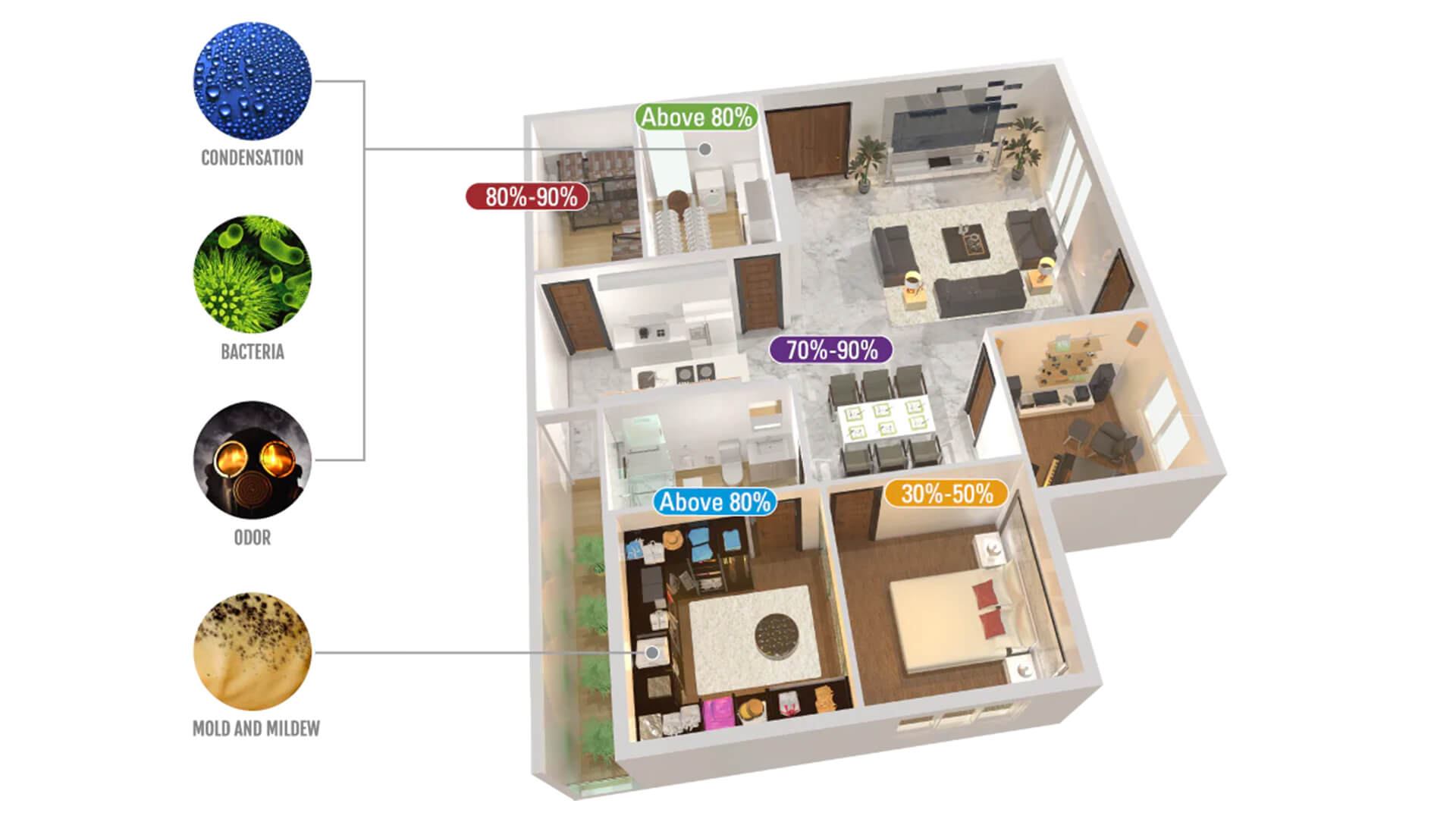 There are several brands and models in the market regarding dehumidifiers. When selecting a dehumidifier, it's important to consider one that fits the space in which you plan to use it, as well as the humidity levels, and other additional requirements, if any. Some dehumidifiers in the market have additional features such as humidity indicator, auto-humidistat, auto shut-down, programmable timer, ionizer, etc. But do also note that more features will mean that the price point will be higher.
The Living Room and Common Rooms: Sterra Sun Dehumidifier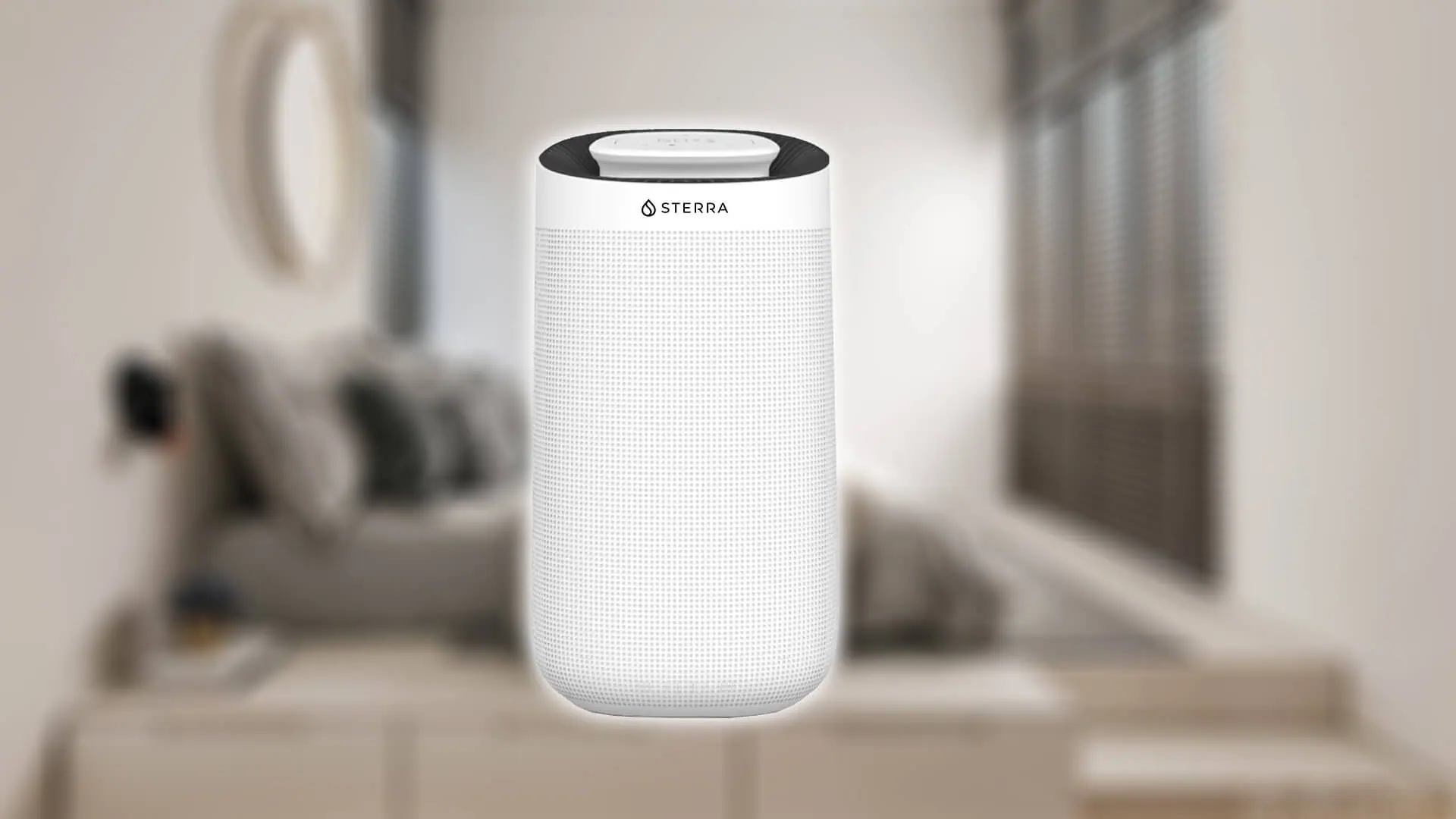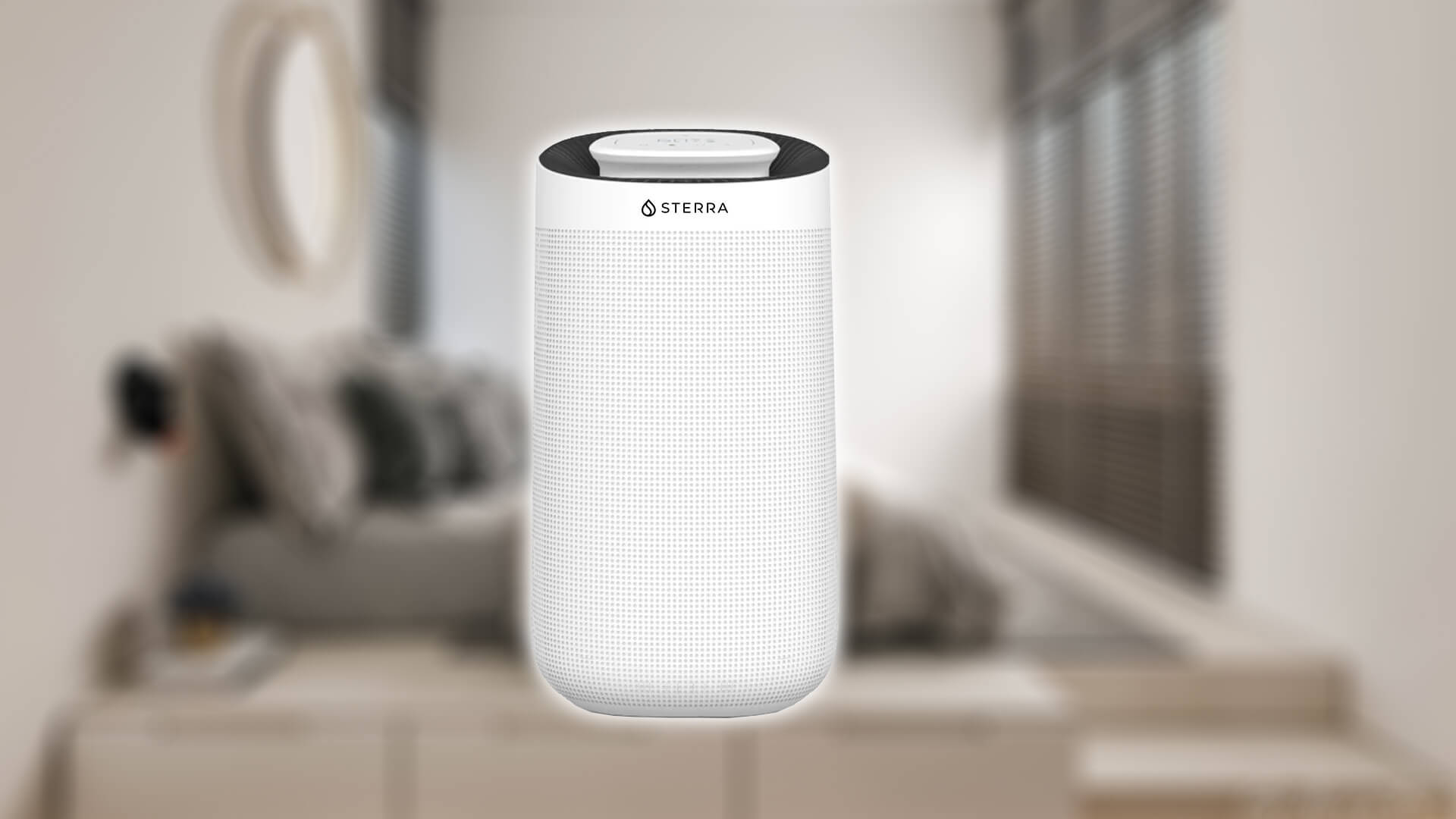 Sterra Sun Dehumidifier effortlessly reduces sticky, sweaty days while protecting your health and home from molds. It filters up to 0.3 microns of airborne pollutants, eliminating 99.8% of them. That includes dust, dander, pet fur, allergens, PM2.5, and some viruses and bacteria. It also absorbs moisture from the air, making your space more comfortable, using extremely efficient dehumidifying technology.
With four humidity settings to properly remove unnecessary moisture from the air, you'll feel more comfortable, sweat less throughout the day, and sleep better at night. The unit can remove water from the air, as much as 24 bottles of 500ml water in 1 day! How easy mold can grow, and how bad mold is in the Singapore climate is very prevalent. In fact, Singapore can reach up to 100% relative humidity level, and mold is likely to occur if the relative humidity indoors is 70% or more for long periods of time.
The dehumidifier is long-lasting and value for money; the filter itself lasts 2,200 hours, and assuming the dehumidifier is turned on for 6-8 hours every day, the filter should last 9-12 months. The machine's external case is composed of ABS, an exceedingly robust and sturdy material with high resistance to physical impacts. The Sterra Sun Dehumidifier, with dimensions of 295 x 295 x 560 mm and a tank capacity of 3.2 liters, is ideal for rooms and spaces up to 30 m2.
It also offers useful features that most dehumidifiers should have but don't, such as a child lock, auto-stop technology, and continuous drainage.
Best Use: Living room, Common rooms
The Living Room: novita Dehumidifier ND838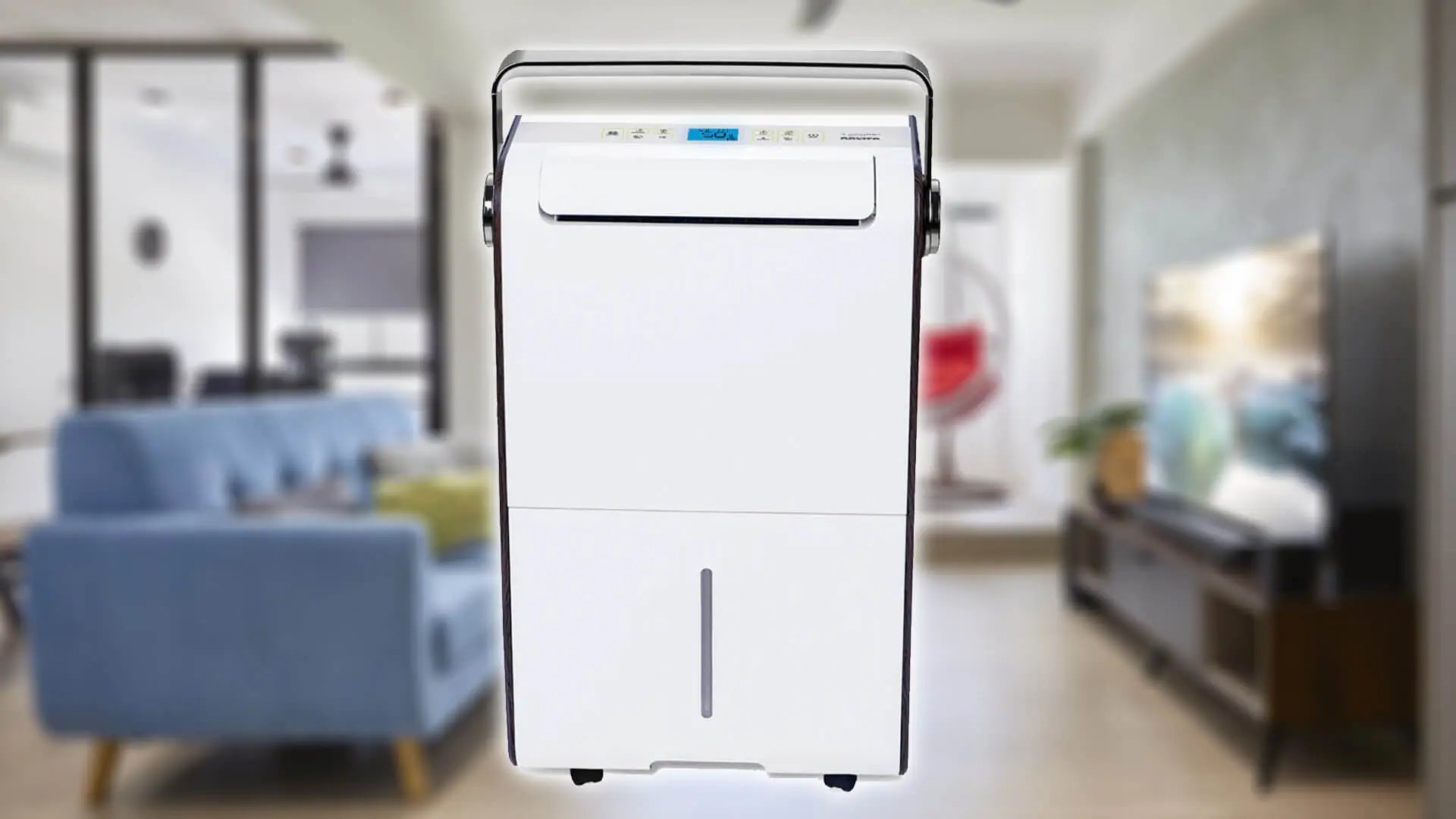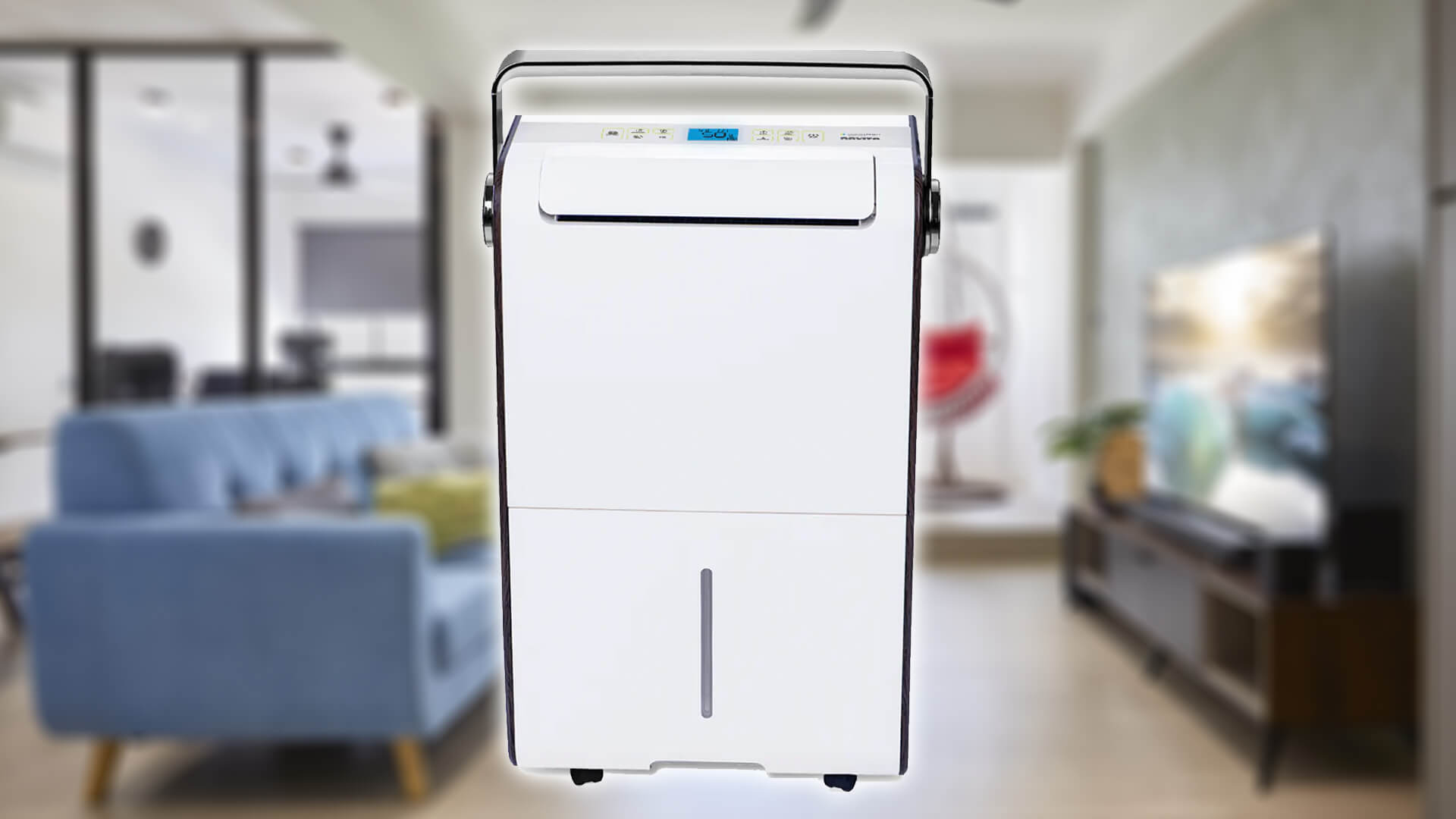 The highly-rated novita Dehumidifier ND838 protects your home from the mold and mildew caused by excess moisture in the air, and it helps to ionize and sterilize the air by removing airborne germs.
Measuring 402 x 260 x 610 mm, and with a tank capacity of 6 liters, the novita Dehumidifier ND838 is suitable for coverage of up to 538 ft2 or 50m2.
The ND838 can operate continuously by connecting to a hose to the unit, allowing water to flow out to a nearby drainage area to avoid the hassle of emptying the tank. It also has a touch-panel for easy control on the preferred humidity settings with a built-in auto humidity sensor, a 24-hour on/off timer, and a child lock function.
The model can also automatically stop when the water tank is full, and standby with the Relative Humidity (RH) is ideal, saving electricity costs. Another key feature of this model is that a semi-permanent built-in ionizer produces up to 20 million negative ions/cm3, which helps keep airborne allergens and germs at bay.
Best Use: Living room
Portable Dehumidifier: Olee OL-333 Mini Dehumidifier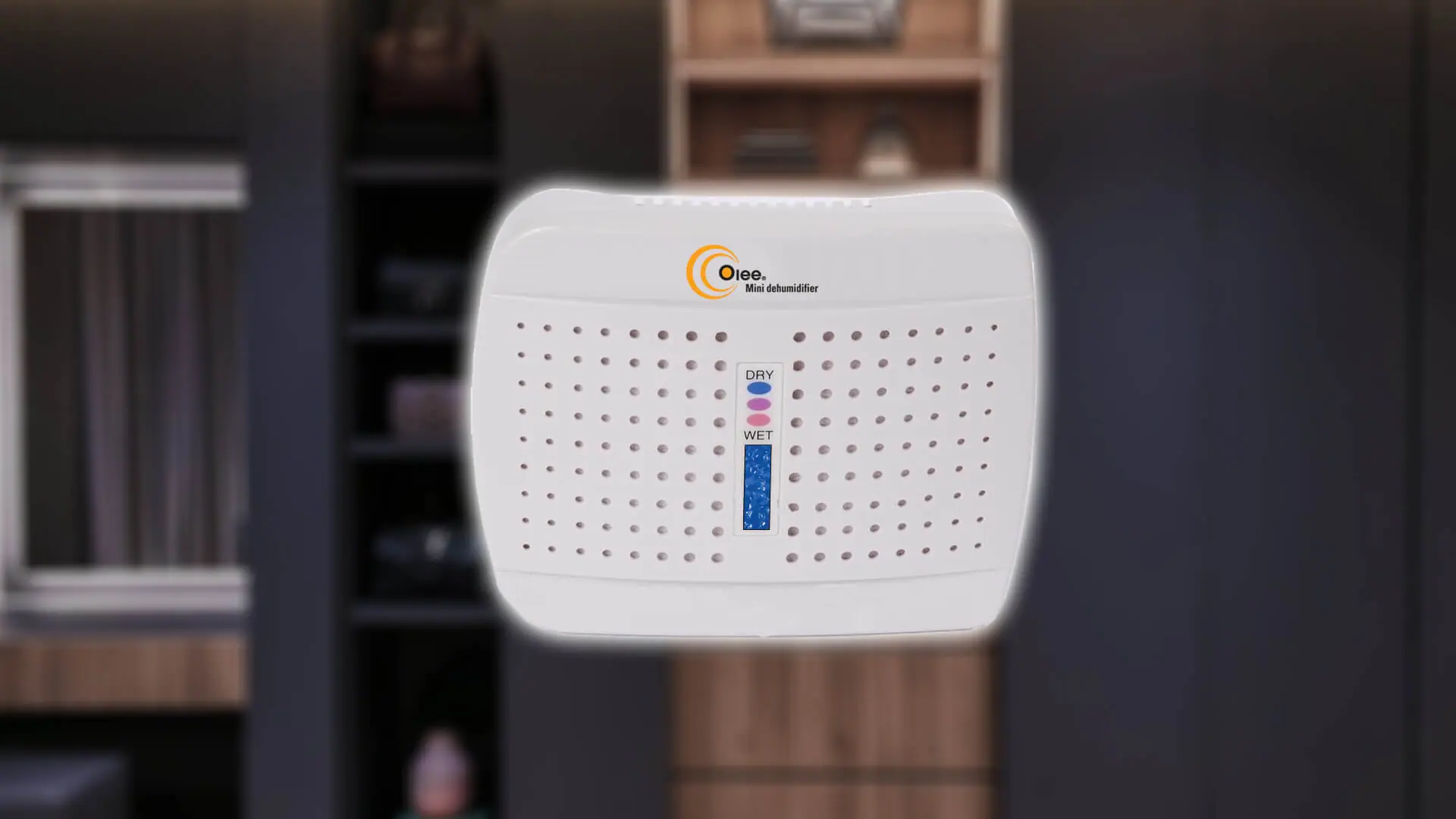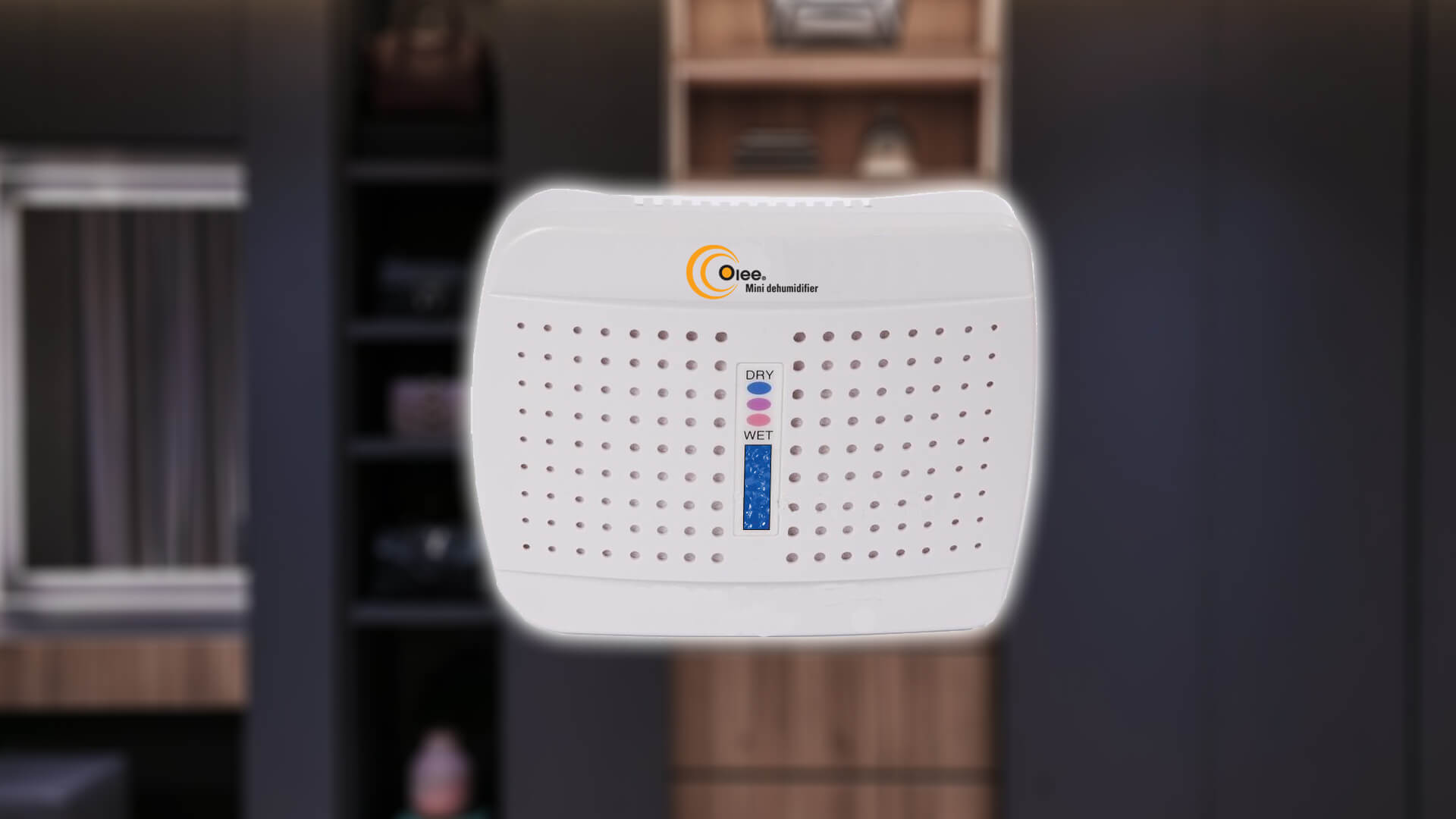 Humidity is everywhere, which is why this Olee OL-333 mini dehumidifier is a must-have for smaller areas.
The Olee OL-333 mini dehumidifier absorbs extra moisture in the air with Water Glass Crystal technology, providing dampness protection that is ideal for small enclosed spaces such as cabinets, safes, and closets. The Olee OL-333 is renewable, meaning it will not require expensive refills or be replaced once it is used. The product operates on a cycling system in which you place it in a damp area to absorb the moisture and then remove it to recharge the unit.
As the unit absorbs the humidity from the surrounding, there is an indicator window containing crystals that will change from blue to pink over the course of 7-14 days. The colorless, odorless and non-toxic crystals are recharged by plugging the dehumidifier into a power outlet overnight (8 to 12 hours). Each unit lasts about 7-14 days before a recharge is needed.
Best Use: Wardrobes, Drawers
Bonus: Sterra Moon True HEPA-13 Air Purifier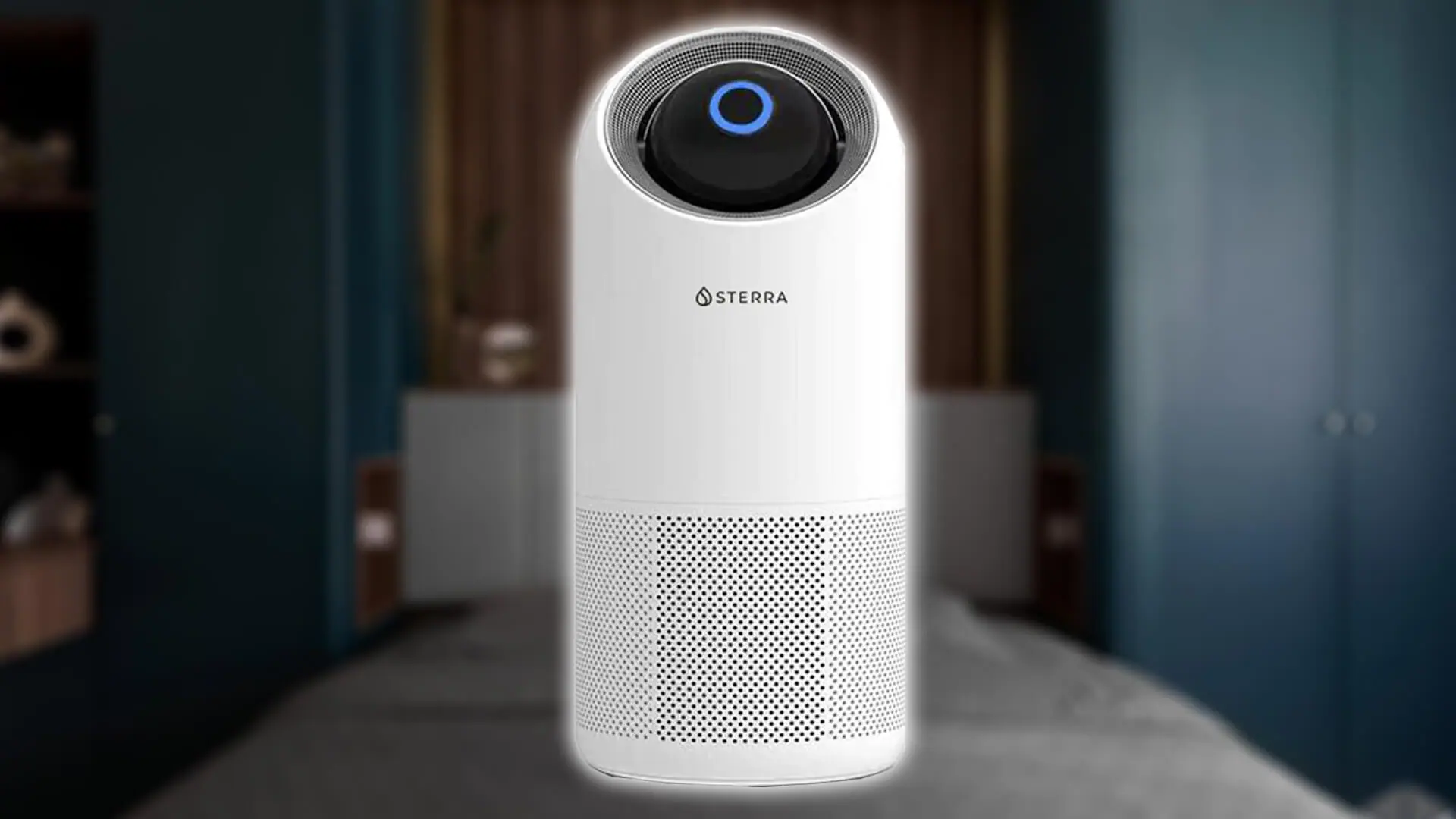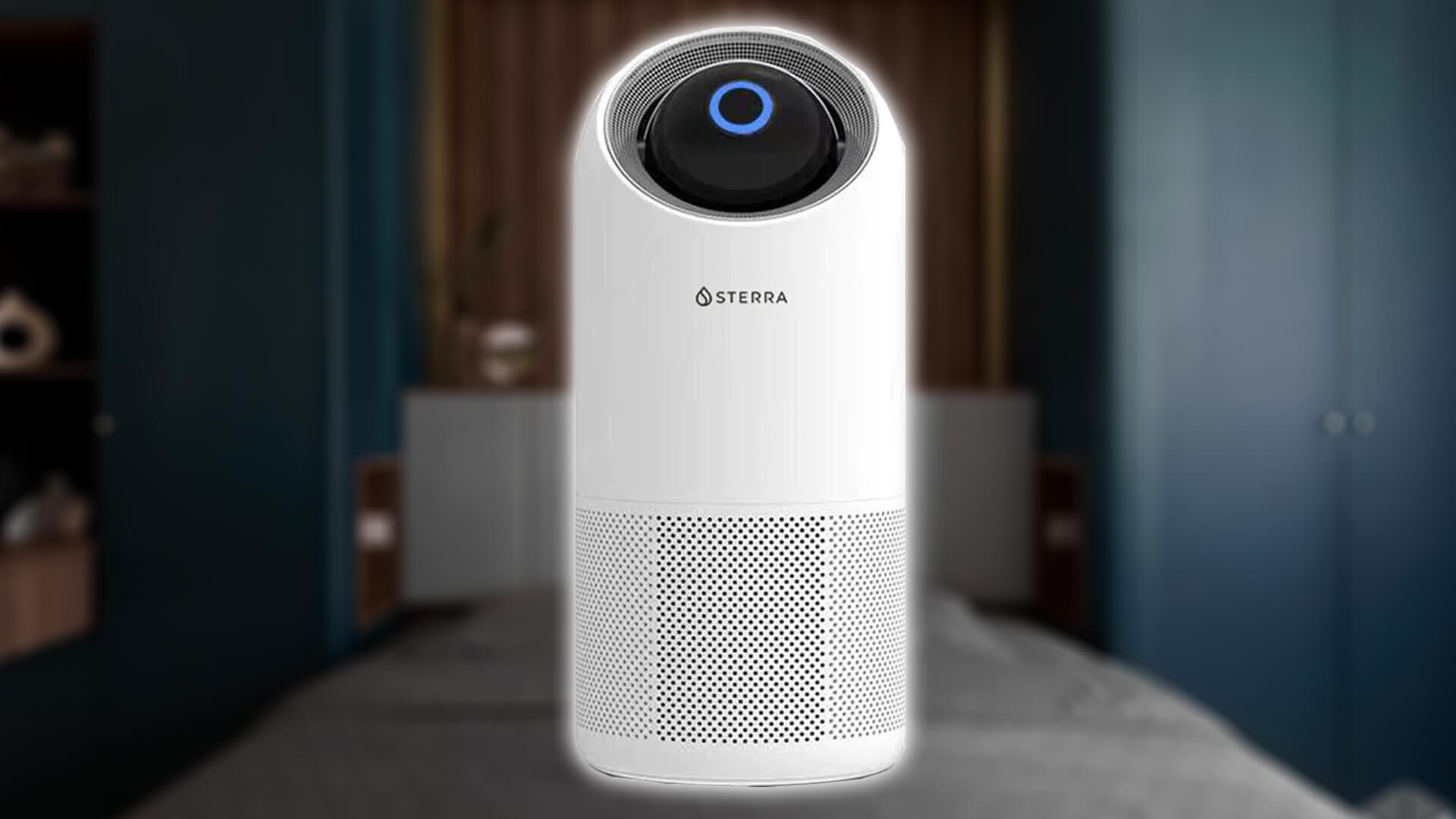 Clean, fresh air helps children breathe better and remain healthy. The Sterra Moon Air Purifier is Singapore's number 1 air purifier, with the same filter grade used in hospitals. It removes 99.97% of airborne particles and is so quiet (as low as 20 dB) on its lowest setting that you'll probably forget it's even operating. It effectively removes dust, viruses, pet fur, allergens, smoke, foul odor, chemical odor, and other contaminants with its 3-in-1 True HEPA-13 filter.
Its simplistic and streamlined style, measuring 244 x 244 x 544 mm, looks nice and takes up much less room than most other purifiers, making it ideal for even the smallest residences. With its futuristic form, the Sterra Moon also integrates nicely with your modern Singapore home. Furthermore, this adorable air purifier is ideal for up to 35m2 while consuming up to 47% less electricity than competing models, saving you money on utility expenses.
Using an activated charcoal filter, it successfully removes foul aromas from cooking, smoking, flatulence, and pets. Unlike air fresheners, which keep your home smelling pleasant by concealing smelly odors, Sterra Moon also removes unhealthy, smelly pollutants like smoke.
If you truly want to invest in a high-quality purifier, we recommend getting the UV Tech option (with a S$50 add-on), which employs UV-C light to collect and destroy airborne germs and viruses.
Best Use: Living room, Common rooms