Celebrated for its pioneering tech innovations, Xiaomi has outdone itself with the Xiaomi 13 Ultra. This sophisticated mobile builds on the legacy of the highly-lauded 12S Ultra. Its unique camera capabilities seamlessly bridge the divide between professional cameras and mobile phones. However, the Xiaomi 13 Ultra is not just a piece of kit—it delivers a comprehensive, user-focused experience tailored for tech enthusiasts and photography buffs.
What truly sets the Xiaomi 13 Ultra apart, placing it in a league of its own, is its unmatched dedication to excellence, particularly in the camera department. In an oversaturated market, this mobile stands out as a significant milestone in smartphone history, not simply as another product. Central to this is a revolutionary 1-inch Sony camera sensor, which transforms our perspective on mobile photography when paired with the craftsmanship of Leica lenses. This harmonious blend of top-notch components is not just an engineering achievement—it represents Xiaomi's visionary stance on the future of photography. So, instead of merely skimming the surface, let's delve deeper, exploring the myriad of distinctive features that position the Xiaomi 13 Ultra as a true technological gem.
OS: MIUI 14 based on Android 13
Display: WQHD+ 6.73" AMOLED Display, Up to 120Hz, HDR10+, Pro HDR display
Processor: Snapdragon 8 Gen 2 Mobile Platform
GPU: Adreno 740
RAM: Up to 16GB
Storage: UFS 4.0, up to 1TB
Rear cameras: Leica 1″ 50MP main camera (f/1.9-4.0, variable aperture), Leica ultra-wide lens (f/1.8), Leica telephoto lens (f/1.8), Leica super-telephoto lens (f/3.0)
Front camera: 32MP (f/2.0)
Video: HDR video recording with Dolby Vision up to 4K at 60 fps
Battery: 5000 mAh
Charging: 90W wired turbo charging, 50W wireless turbo charging, Reverse wireless charging
Colours: Black, Olive Green
Size: 163.18 x 74.64 x 9.06 mm
Weight: 227g
Exquisite craftsmanship of the Xiaomi 13 Ultra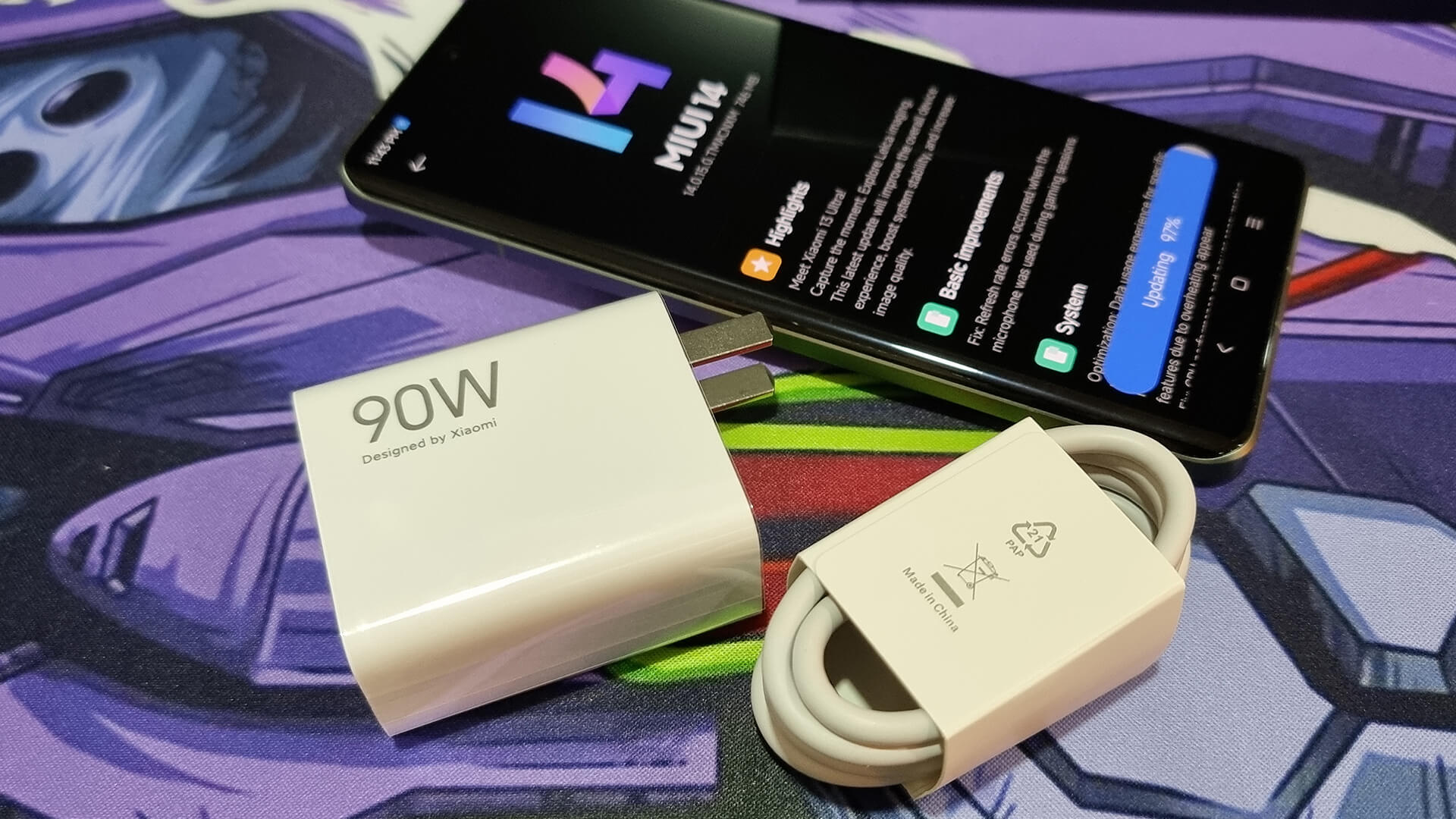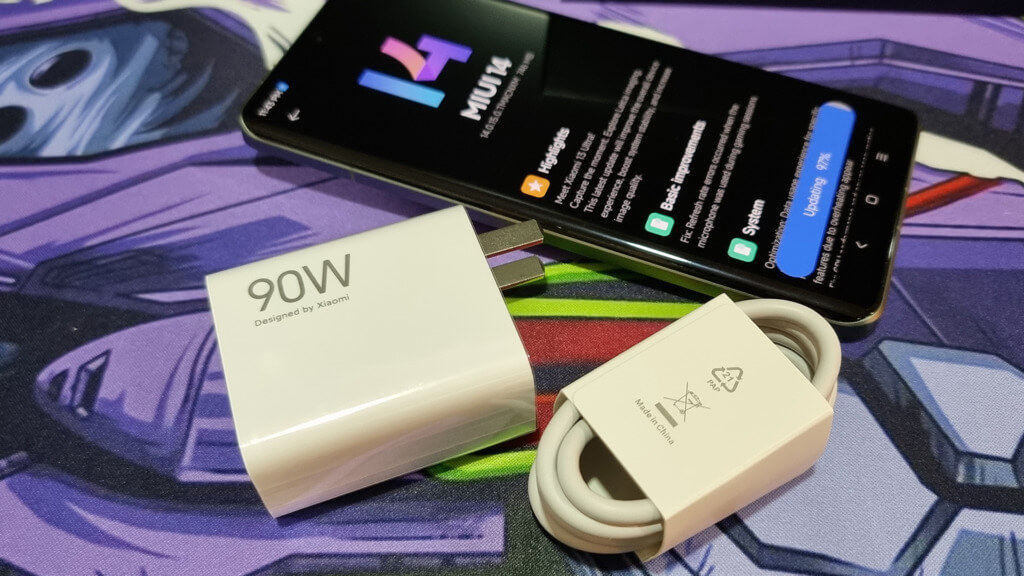 At first glance, the Xiaomi 13 Ultra exhibits a balance of sophistication and thoughtful design, offering aesthetics that are seamlessly married to practicality. While the front may bear resemblances to other Android devices, the uniqueness of this phone becomes apparent when you flip it over. The rear features a significant circular camera module, distinctively protruding from the slim 9mm body. This camera bump is subtly concealed by vegan leather that smoothly slopes downwards, which adds an interesting contrast to the exposed aluminium sides. The fusion of textures and materials lends a tangible richness to the device that has to be felt to be fully appreciated.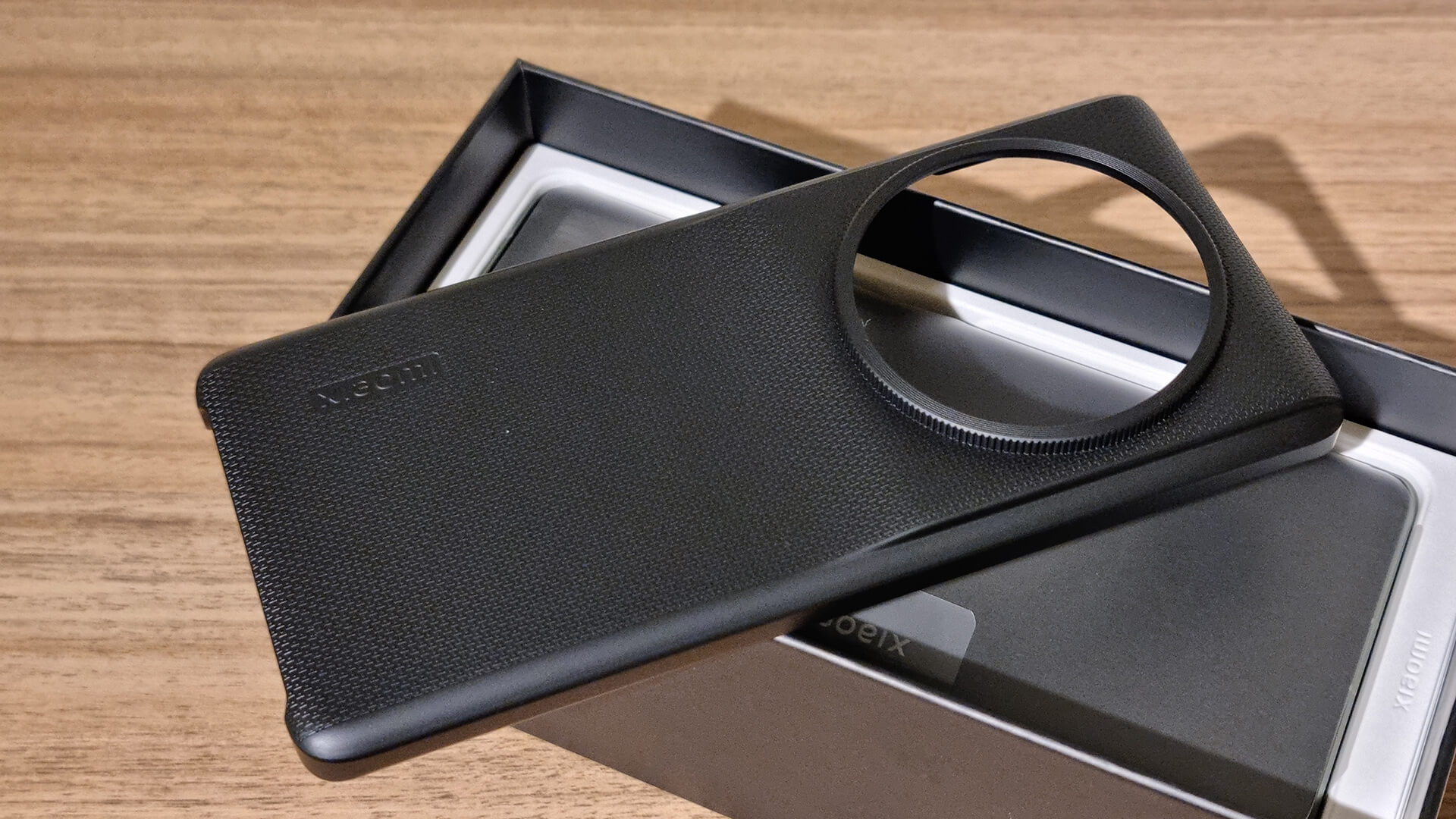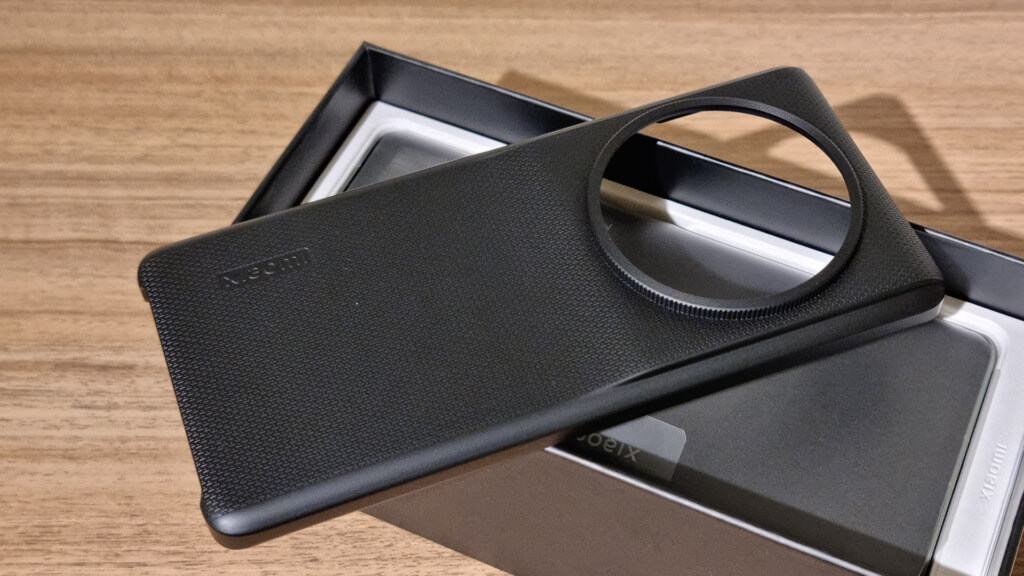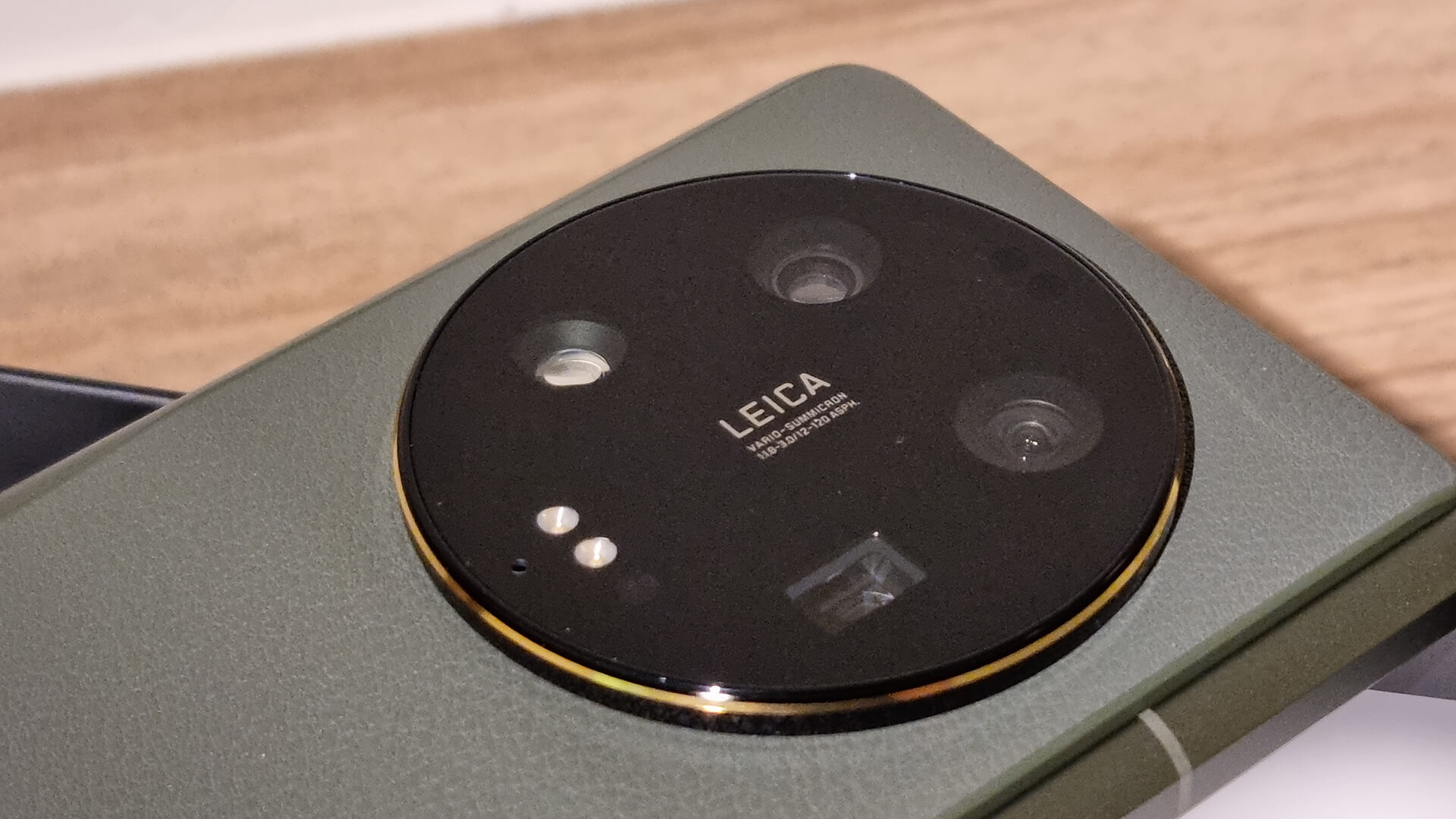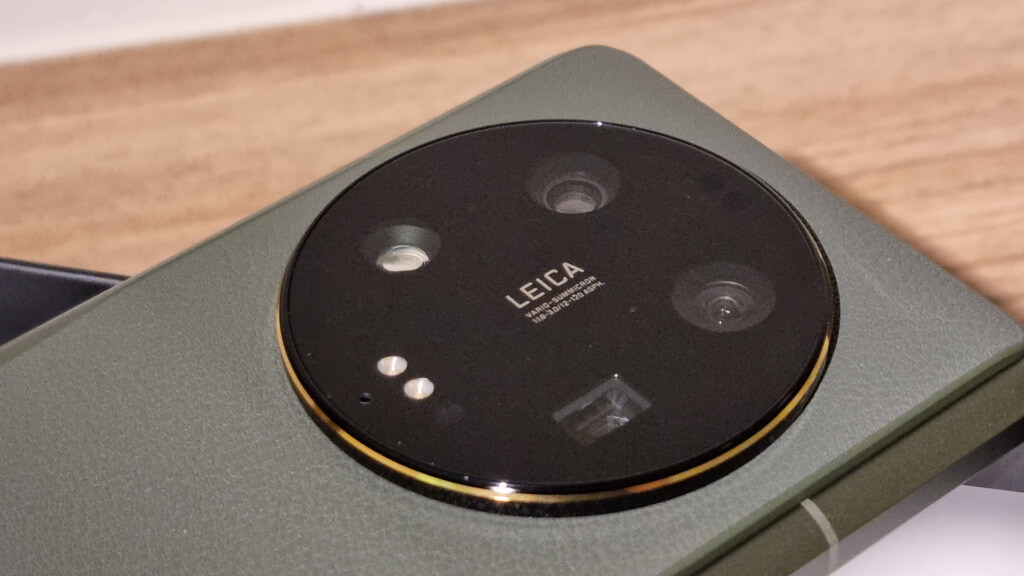 Available in a range of captivating colour options, the Xiaomi 13 Ultra allows you to choose a finish that reflects your style. Whether you opt for the sleek and classic Black variant or the bold and vibrant Olive Green version, each colour adds its touch of allure to the phone's overall aesthetic. This attention to detail further emphasises Xiaomi's commitment to delivering a device that performs at the highest level and exudes a sense of individuality.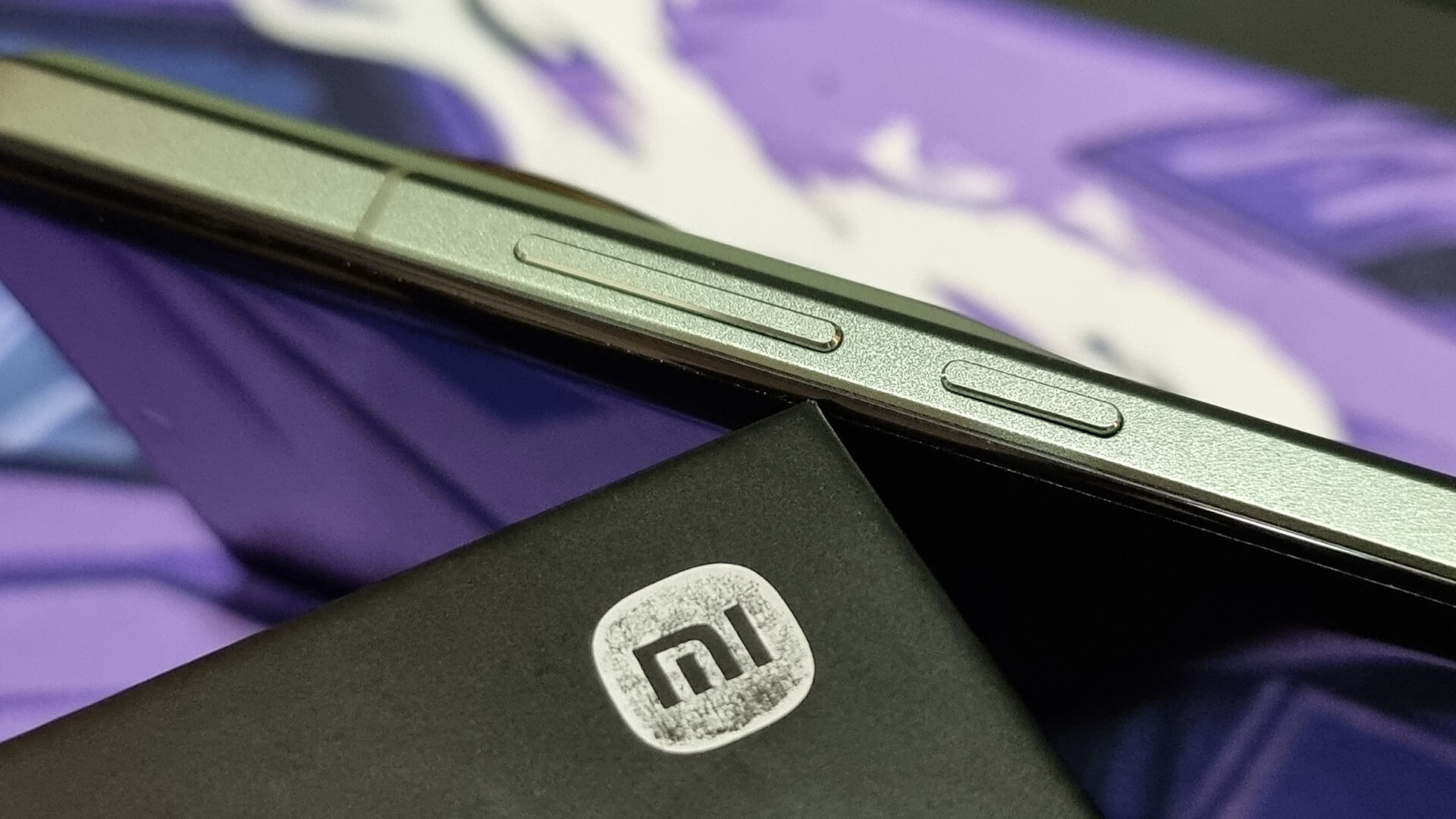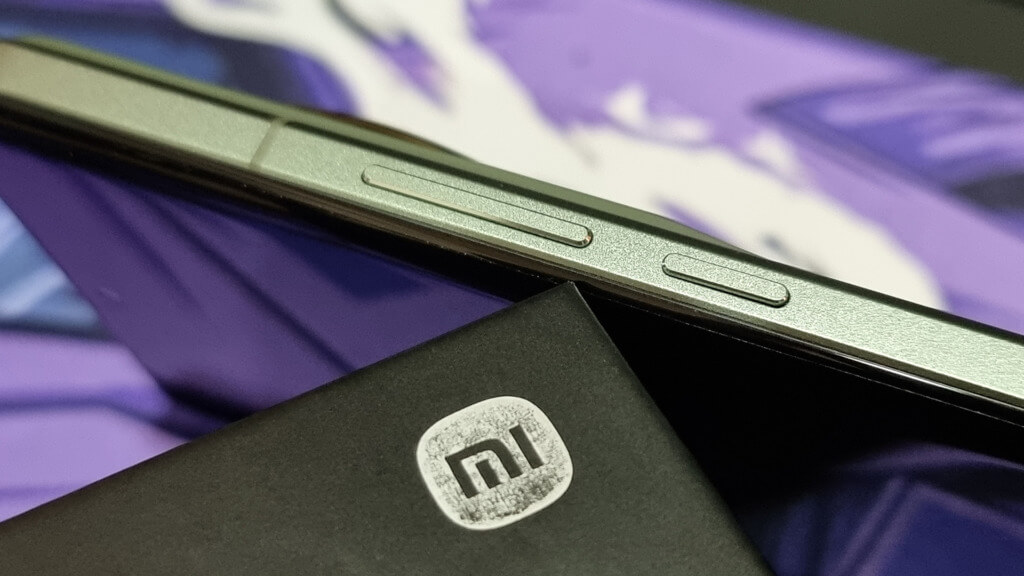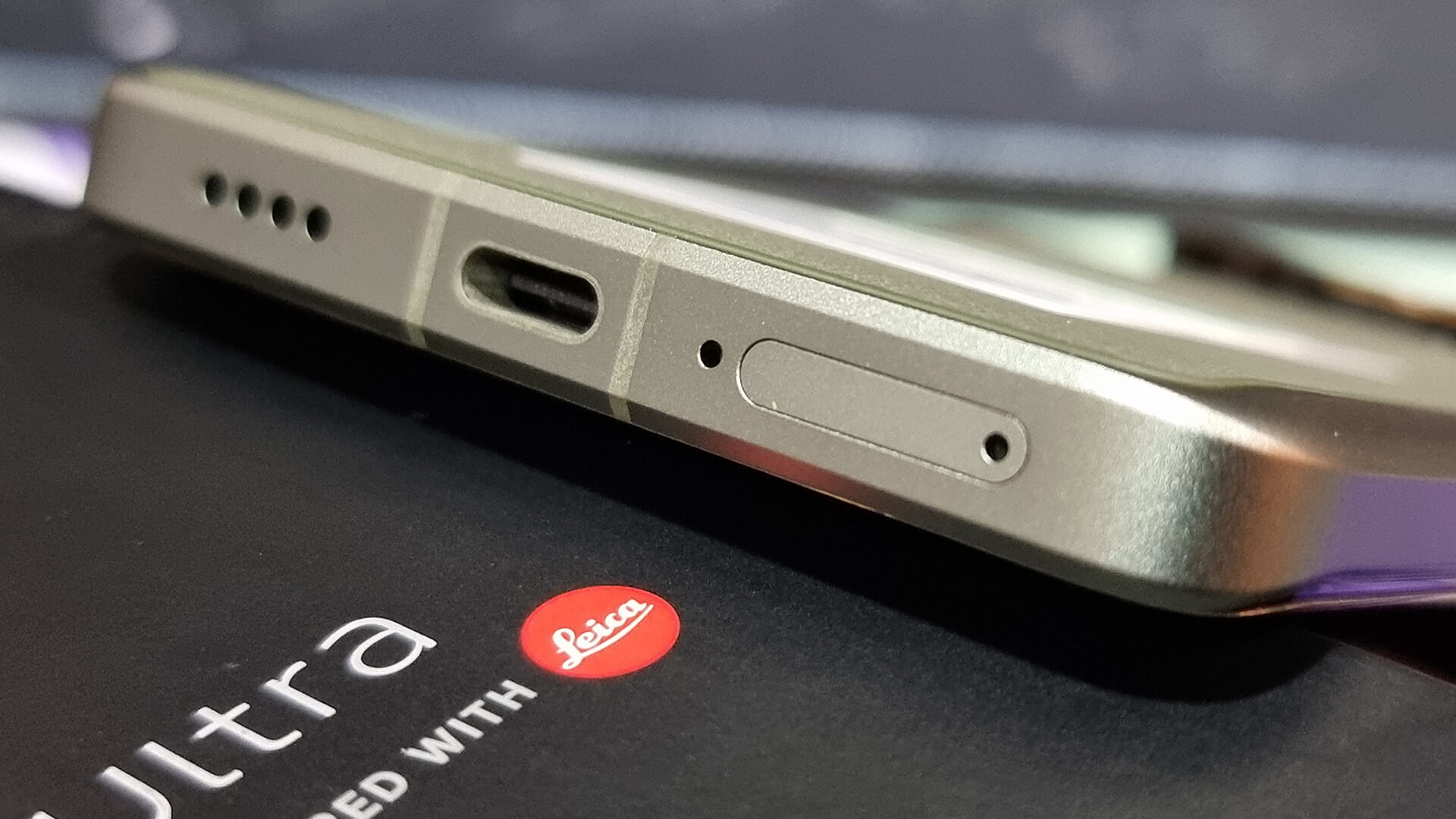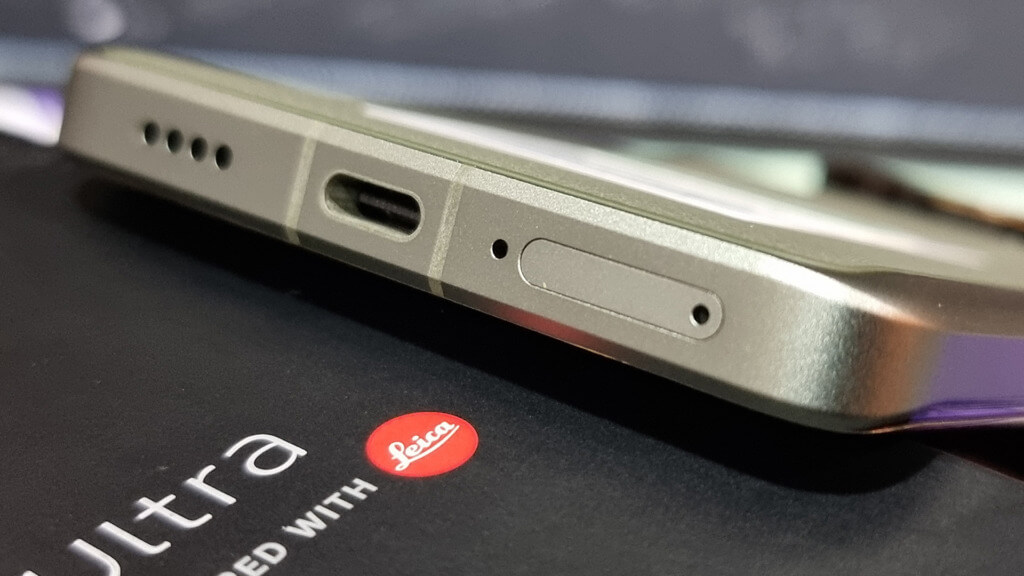 Directing our attention to the physical aspects of the Xiaomi 13 Ultra, we discover a meticulously curated selection of ports and connectors that ensure seamless connectivity. The device offers a USB Type-C port, enabling fast charging and data transfer and compatibility with a wide range of accessories. Furthermore, the device boasts an IP68 rating for dust and water resistance, providing peace of mind when using it in challenging environments or during unexpected weather conditions.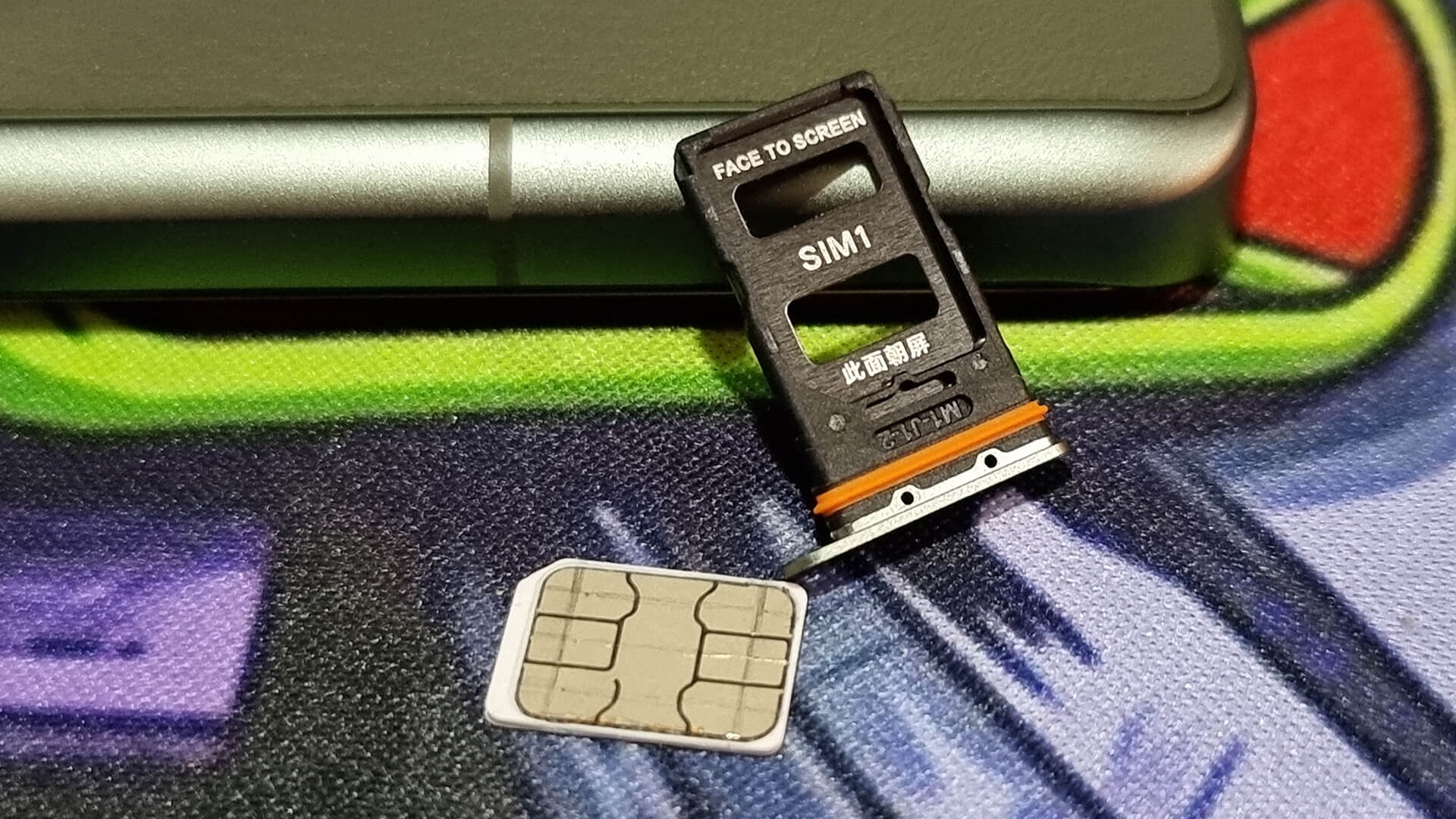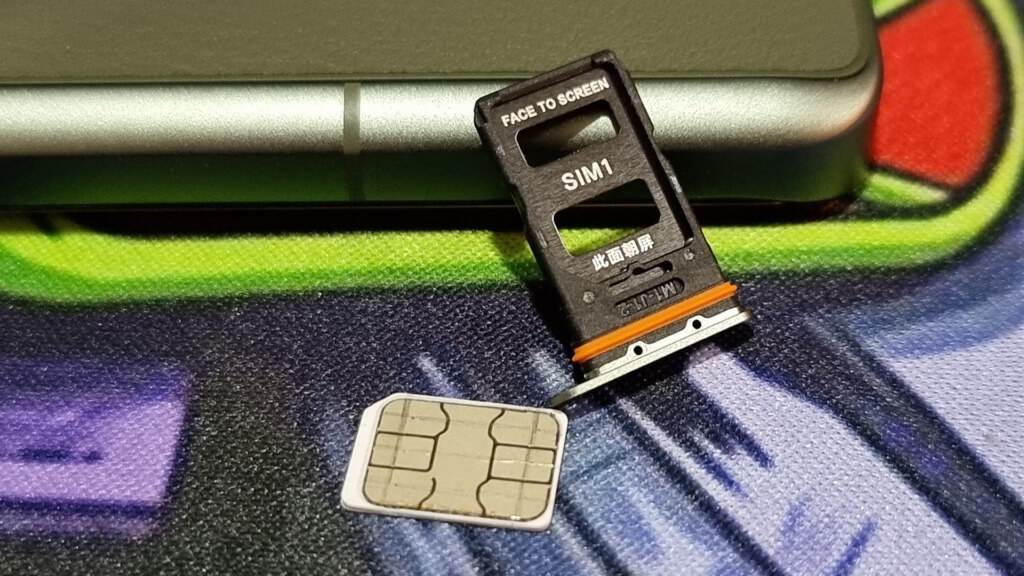 The Xiaomi 13 Ultra display is a feast for the eyes
Sporting a WQHD+ 120Hz OLED screen, this device elevates your viewing experience. The exceptional resolution ensures that every image, video, or text displayed on the screen is rendered with remarkable clarity and detail. From the subtlest nuances of colour to the finest textures, the Xiaomi 13 Ultra brings your content to life in a truly immersive way.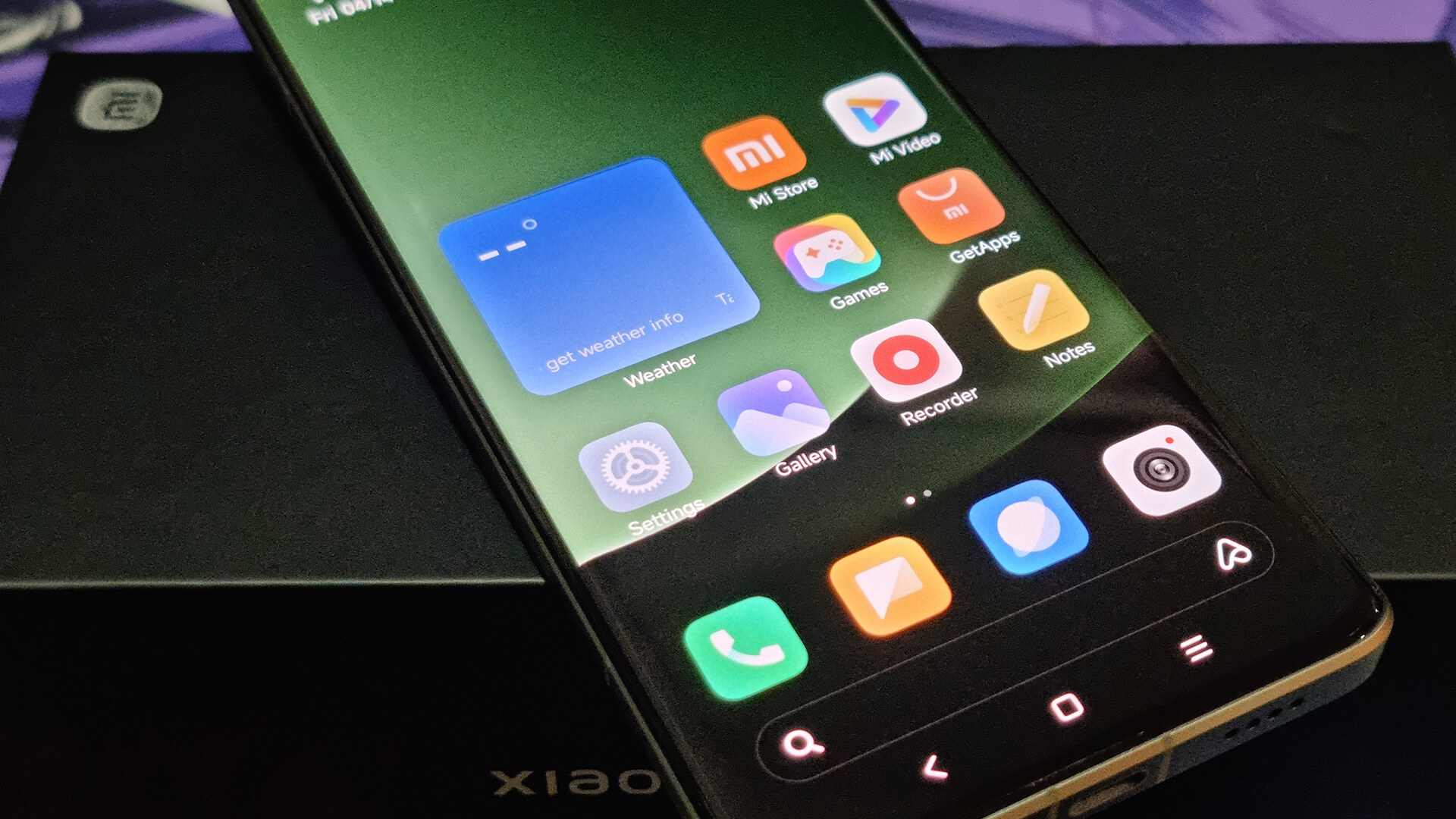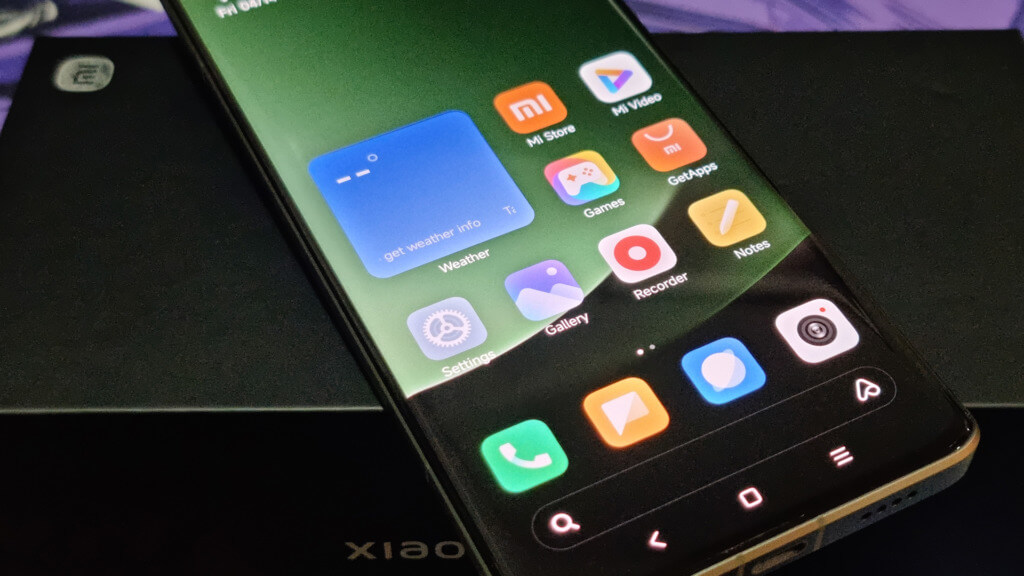 The Xiaomi 13 Ultra is a perfect companion when enjoying your favourite Netflix shows. Let's take the popular series "Stranger Things" as an example. With its vibrant colours, the OLED display enhances the show's 1980s-inspired aesthetic, making the neon lights of Hawkins and the eerie Upside Down come alive with intensity. The deep blacks and wide contrast ratio ensure that every shadowy corner and supernatural encounter is portrayed with exceptional depth and clarity, adding to the suspense and thrill of the series.
Another example is the hit drama "The Crown." This visually stunning series demands a display that faithfully reproduces the royal settings' opulence and grandeur. The Xiaomi 13 Ultra delivers on this front, with its exceptional peak brightness of 2,600 nits. Whether it's the glittering chandeliers in Buckingham Palace or the sun-drenched landscapes of the British countryside, the display handles the varied lighting conditions with ease, allowing you to appreciate the intricate details and exquisite cinematography with absolute precision.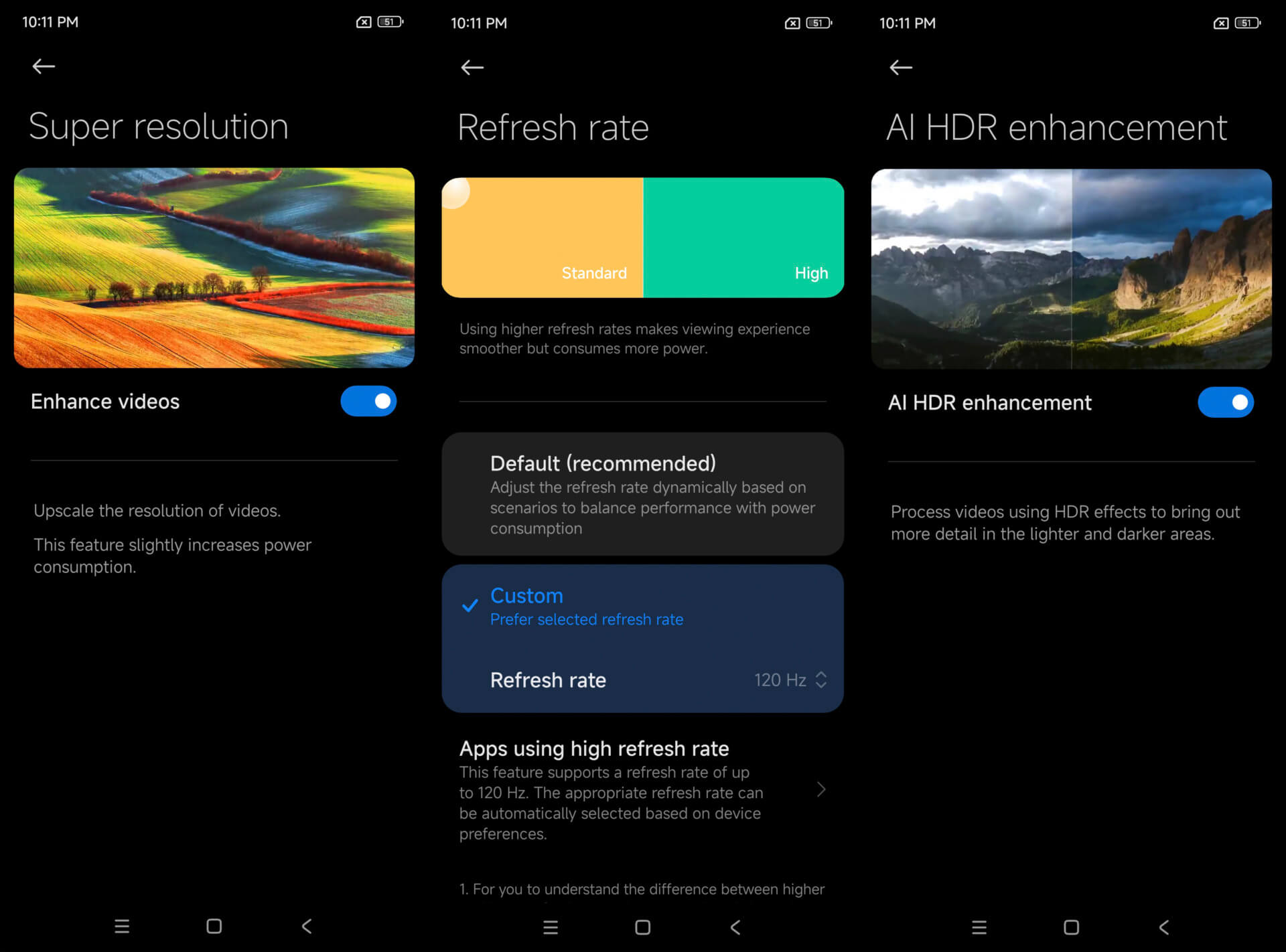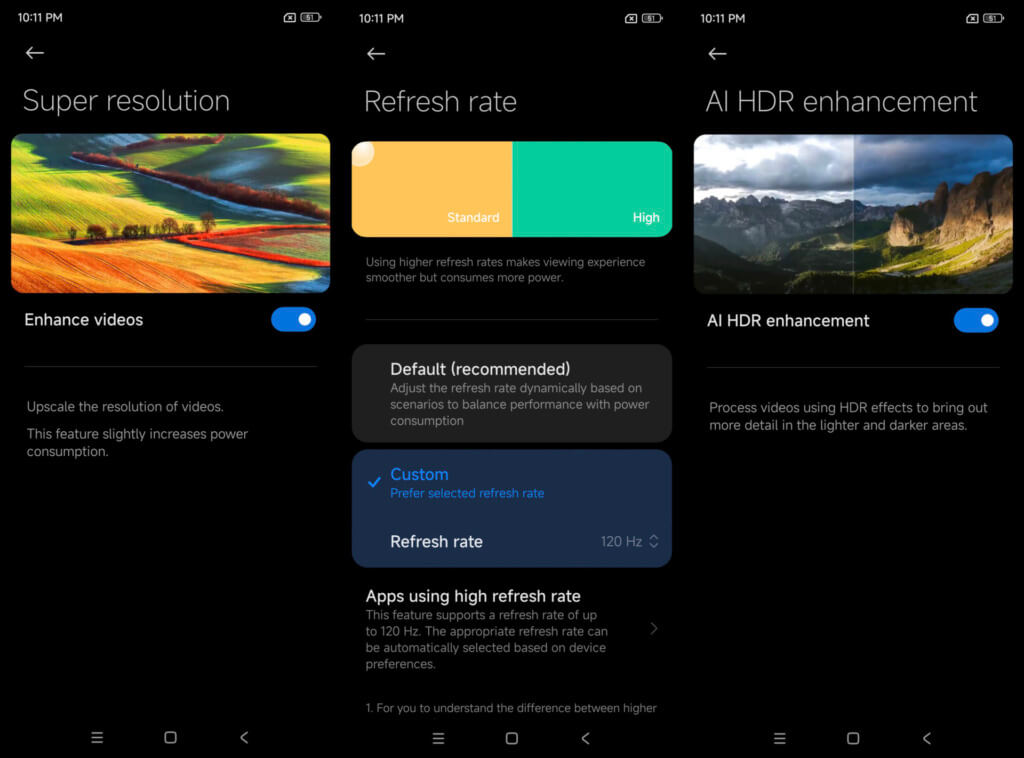 Furthermore, the 120Hz refresh rate ensures that every frame transitions smoothly, creating a seamless and fluid viewing experience. This is particularly beneficial for action-packed shows like "Money Heist" or fast-paced sports events where quick movements must be captured accurately. With the Xiaomi 13 Ultra's display, you can follow every intricate heist plan or feel the adrenaline rush of a goal being scored without any motion blur, ensuring you don't miss a moment of excitement.
Whether scrolling through your photo album, catching up on the latest Netflix series or playing high-definition games, the visuals remain crystal clear and vivid. Add to this buttery-smooth animations, and you've got a screen that remains perfectly legible, even under direct sunlight—a feat few smartphones can boast of.
In addition to its exceptional display capabilities, the Xiaomi 13 Ultra offers an immersive audio experience. With Dolby Atmos support, the device delivers rich and balanced sound quality. This means that you will be treated to stunning visuals and enjoy a captivating audio experience that complements the on-screen action, enhancing your overall entertainment experience.
Power and performance redefined
The Xiaomi 13 Ultra leaves no stone unturned when it comes to performance. Beneath the elegant exterior lies a powerhouse in the form of a Snapdragon 8 Gen 2 chip, always ensuring top-tier performance. Coupled with up to 16GB of the latest RAM and UFS 4.0 storage reaching 1TB, the phone provides a smooth multitasking experience, whether you're toggling between apps, streaming videos, or playing graphics-intensive games.
Adding IP68 water resistance and wireless charging for its large 5,000 mAh battery rounds off the performance package, ensuring the Xiaomi 13 Ultra is always ready to deliver.
Photography redefined: The camera of Xiaomi 13 Ultra
The pièce de résistance of the Xiaomi 13 Ultra is undoubtedly its camera system. The 1-inch main camera sensor, a feature not commonly found in traditional smartphones, brings mobile photography to a new zenith. With the integration of Leica lenses, renowned for their optical expertise, the Xiaomi 13 Ultra captures images with exceptional sharpness, clarity, and accuracy, ensuring that every shot you take is a masterpiece.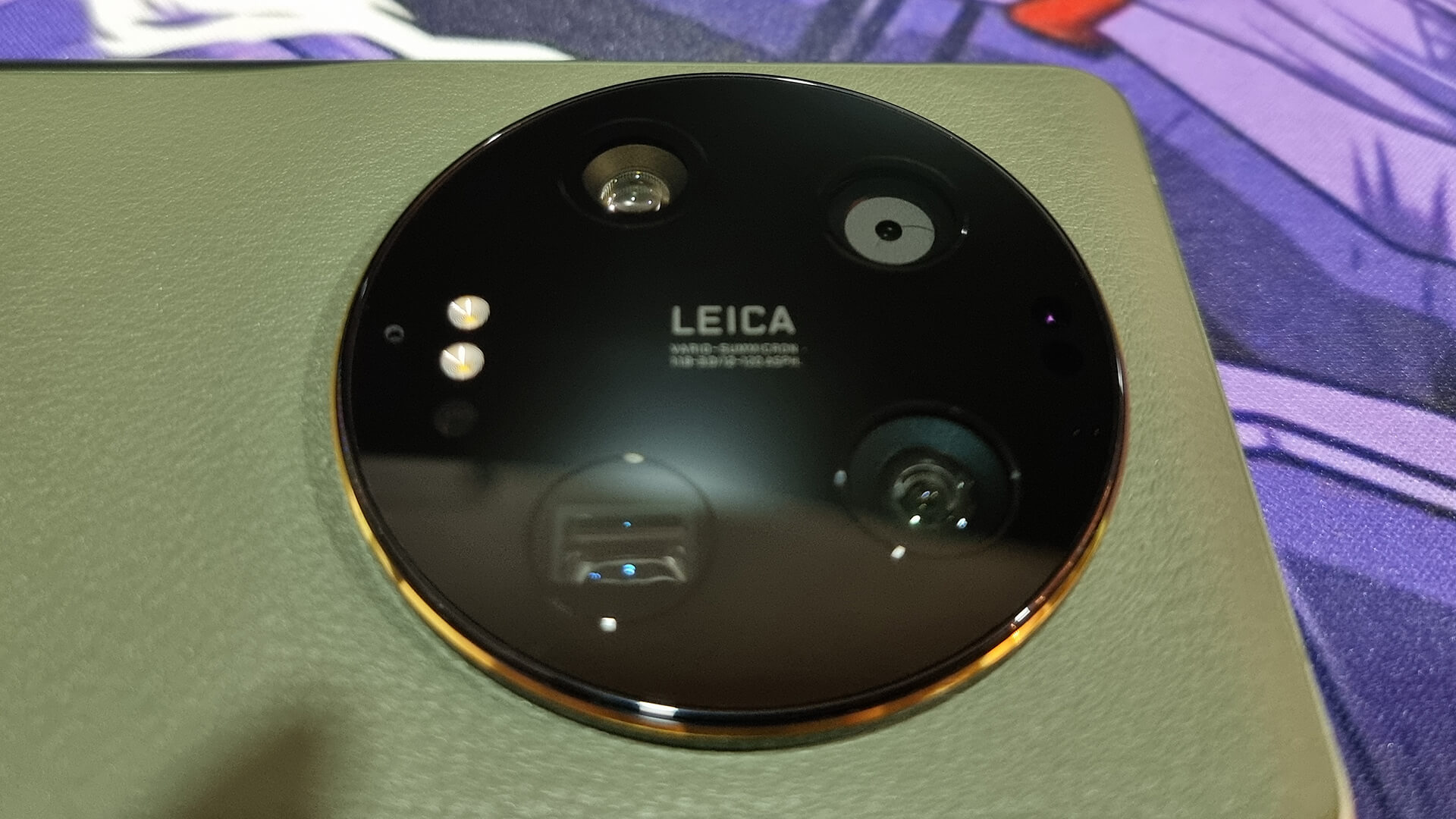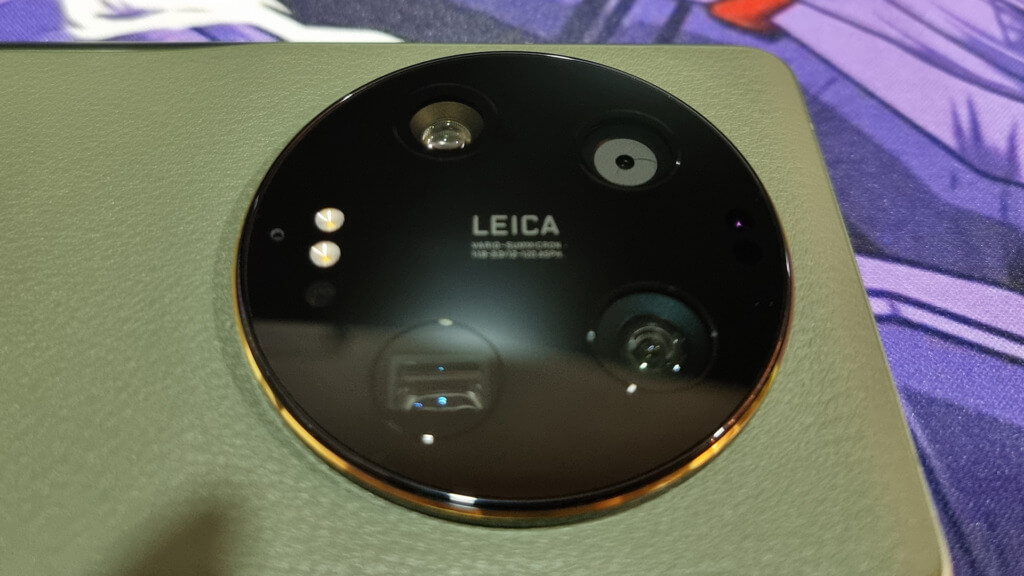 The standout feature of the Xiaomi 13 Ultra's camera system is its variable aperture capability. This unique functionality allows you to adjust the aperture settings, alter the focus area and achieve stunning bokeh effects in your photos. For instance, when capturing portraits, the wide aperture of f/1.9 creates a dreamy and artistic look, adding depth and dimension to your subjects while beautifully blurring the background. On the other hand, switching to the narrower aperture of f/4.0 enables you to capture a wider focus area, ensuring sharpness and clarity in landscape shots or group photos.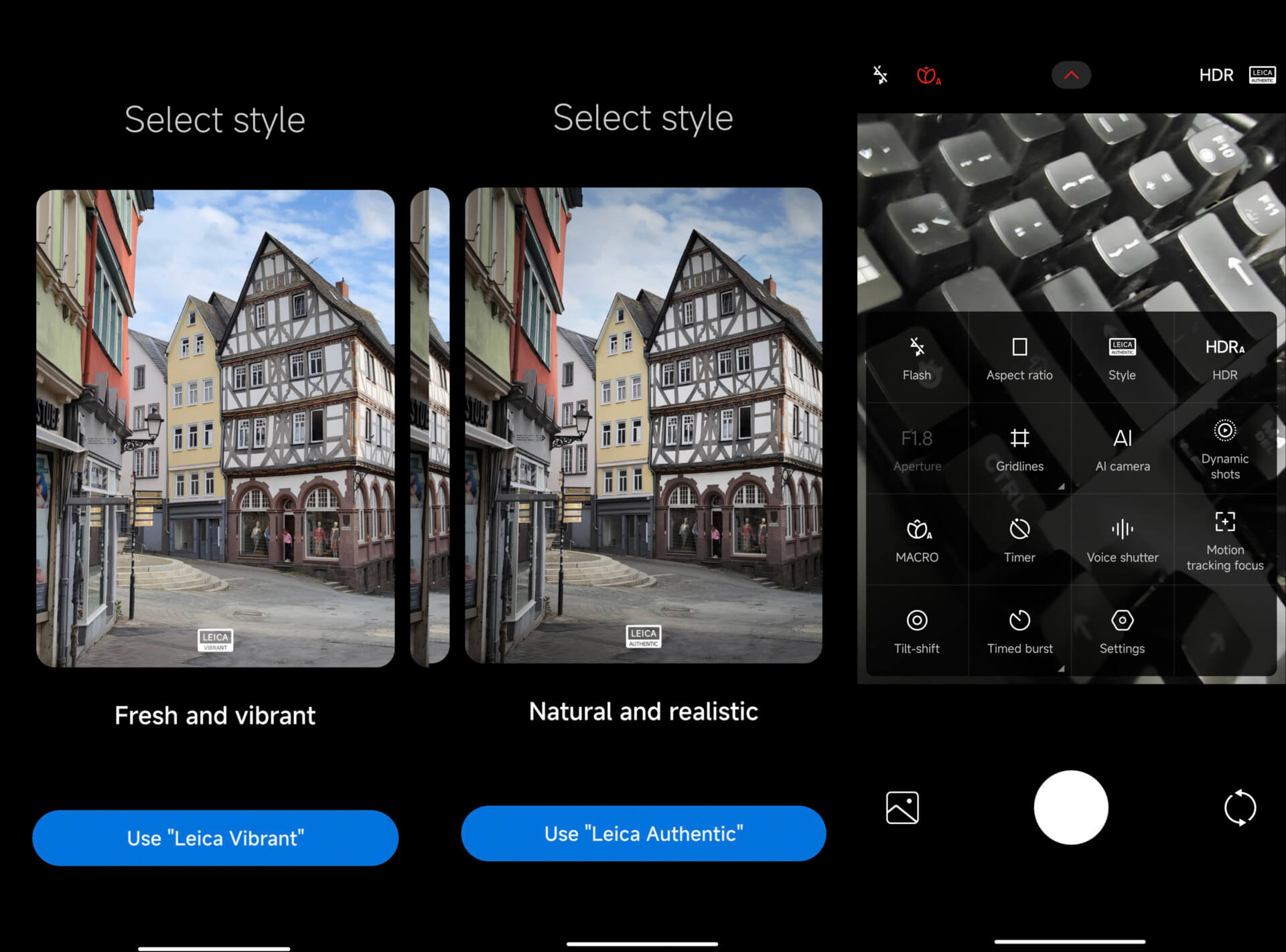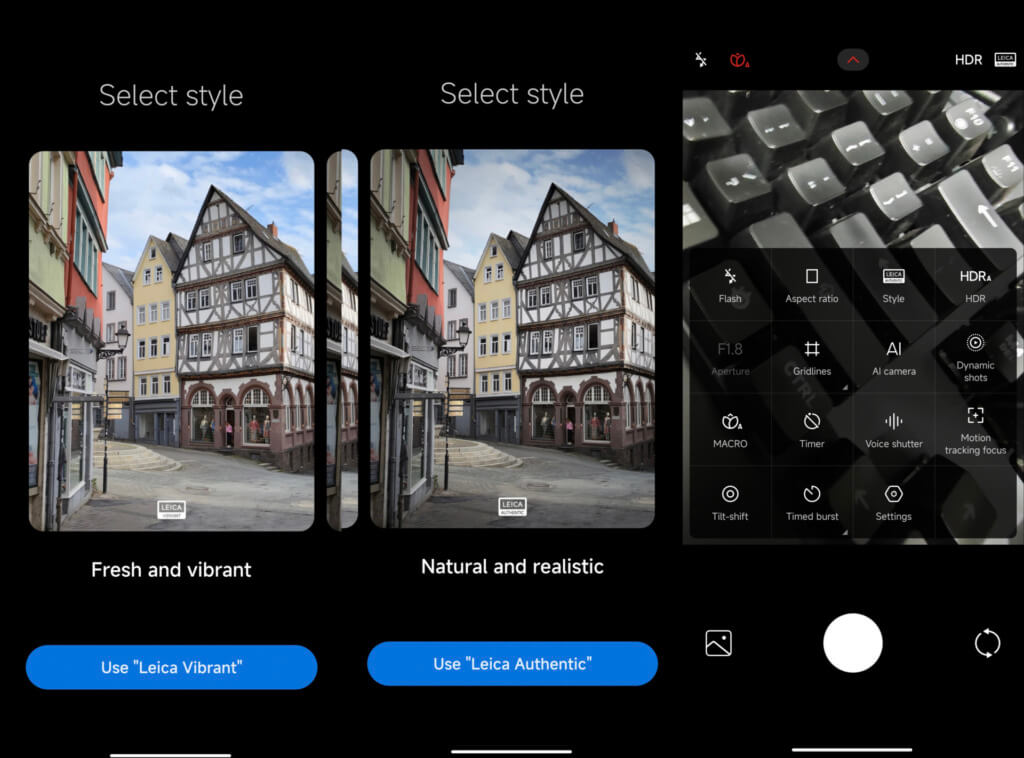 The Xiaomi 13 Ultra's camera system is a true game-changer, redefining the possibilities of mobile photography. With its impressive 1-inch sensor, Leica lenses, and variable aperture capability, this device allows you to capture stunning photos with exceptional detail, clarity, and artistic flair. Whether capturing captivating portraits with beautiful bokeh or taking breathtaking landscape shots with a wide focus area, the Xiaomi 13 Ultra delivers outstanding results. Combined with its intuitive camera software and advanced shooting modes, this smartphone is a must-have for photography enthusiasts and anyone seeking to elevate their mobile photography to the next level.
The Xiaomi 13 Ultra software – MIUI
The Xiaomi 13 Ultra runs on Android 13, with Xiaomi's bespoke MIUI software on top. While some may find the settings page intricate, the software delivers a smooth experience without straying too far from Google's vision of Android. The camera software, which features Leica branding, truly sets it apart. This includes custom filters and portrait modes that mimic the sensation of shooting with Leica cameras, adding a new depth and authenticity to your photographic journey.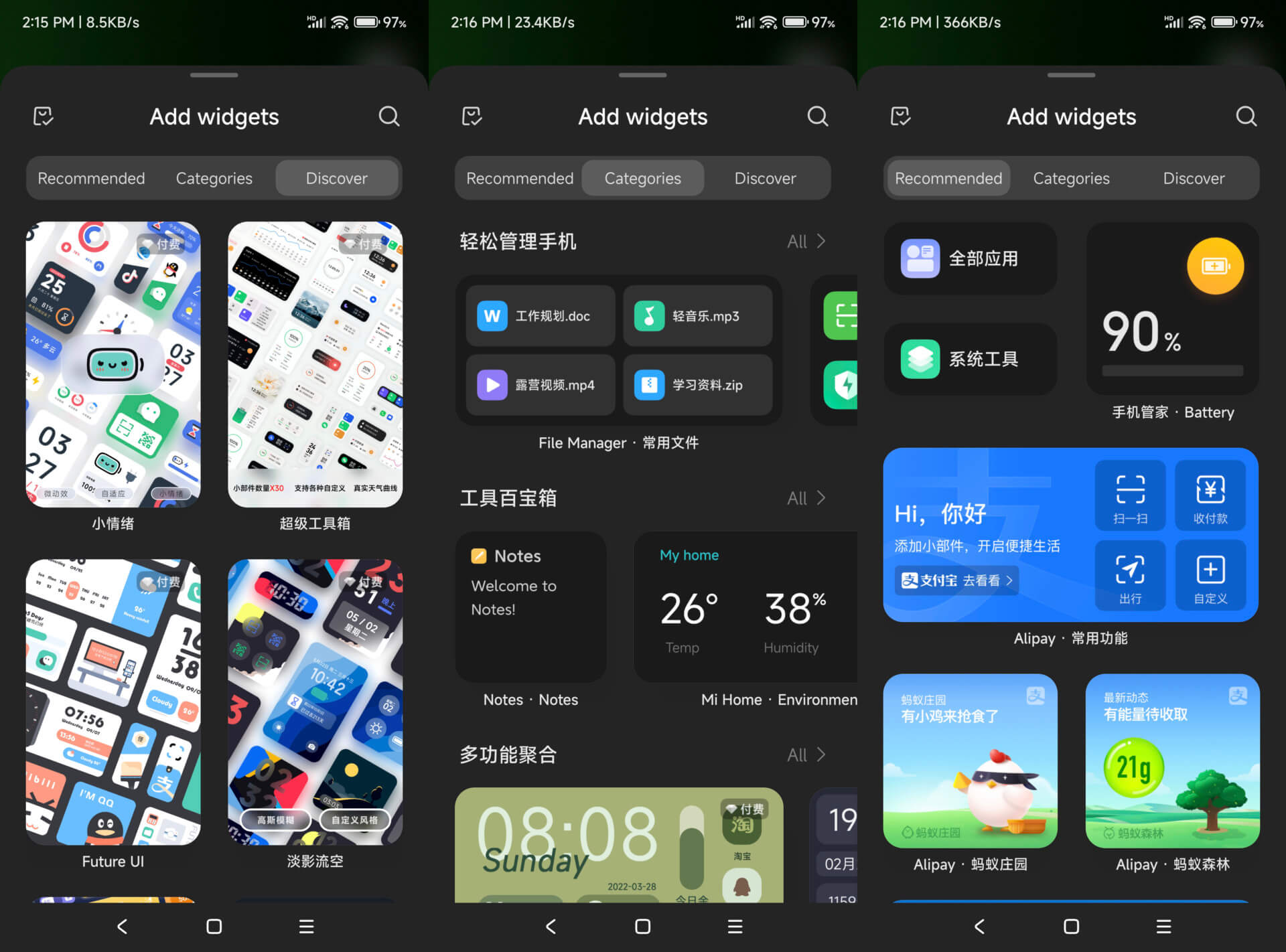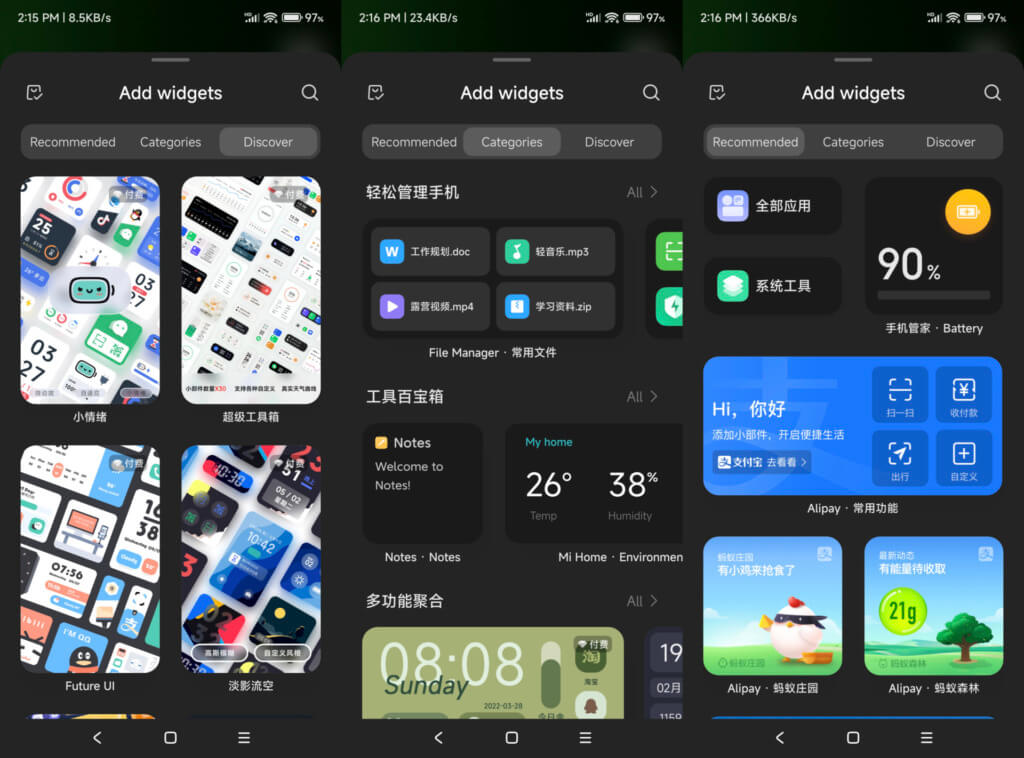 With MIUI, you have access to a wide variety of widgets that can be placed on your home screen, providing quick and easy access to information, shortcuts, and app functionality. From weather widgets that display real-time weather updates to music player widgets that allow you to control your music playback without opening the app, the widget options are extensive and diverse. These widgets add convenience and enhance the aesthetic appeal of your home screen.
However, it's worth noting that while MIUI offers a rich selection of widgets, the availability of widgets may vary depending on your region. In some cases, a significant portion of the widgets available in the widget store are in Chinese, which can be a limitation for non-Chinese-speaking users. Nonetheless, many functional and visually appealing widgets are available in other languages, ensuring that you can personalise your home screen to your liking.
The verdict: Xiaomi 13 Ultra
Bringing this review to a close, one can't help but be in awe of the technological prowess displayed by Xiaomi with the 13 Ultra. Priced at around S$1,899 in Singapore, this premium smartphone offers a unique camera system, top-tier performance, a beautiful design, and a tailored software experience. These elements combine to form a device that is much more than just a smartphone—it marks a new era in mobile technology, offering users an unparalleled experience.
Furthermore, the collaboration with Leica, a brand synonymous with high-end photography, is a testament to Xiaomi's commitment to bringing professional-grade photography to the palm of your hand. With its 1-inch sensor and variable aperture capabilities, you have a communication tool and creative powerhouse device.
The question isn't whether the Xiaomi 13 Ultra can compete with other smartphones—it's whether other smartphones can keep up with the Xiaomi 13 Ultra. The only way to truly understand the marvel that is the Xiaomi 13 Ultra is to experience it yourself. So, why not switch and see what the buzz is all about? You won't be disappointed.
Add-on: Xiaomi 13 Ultra Professional Photography Kit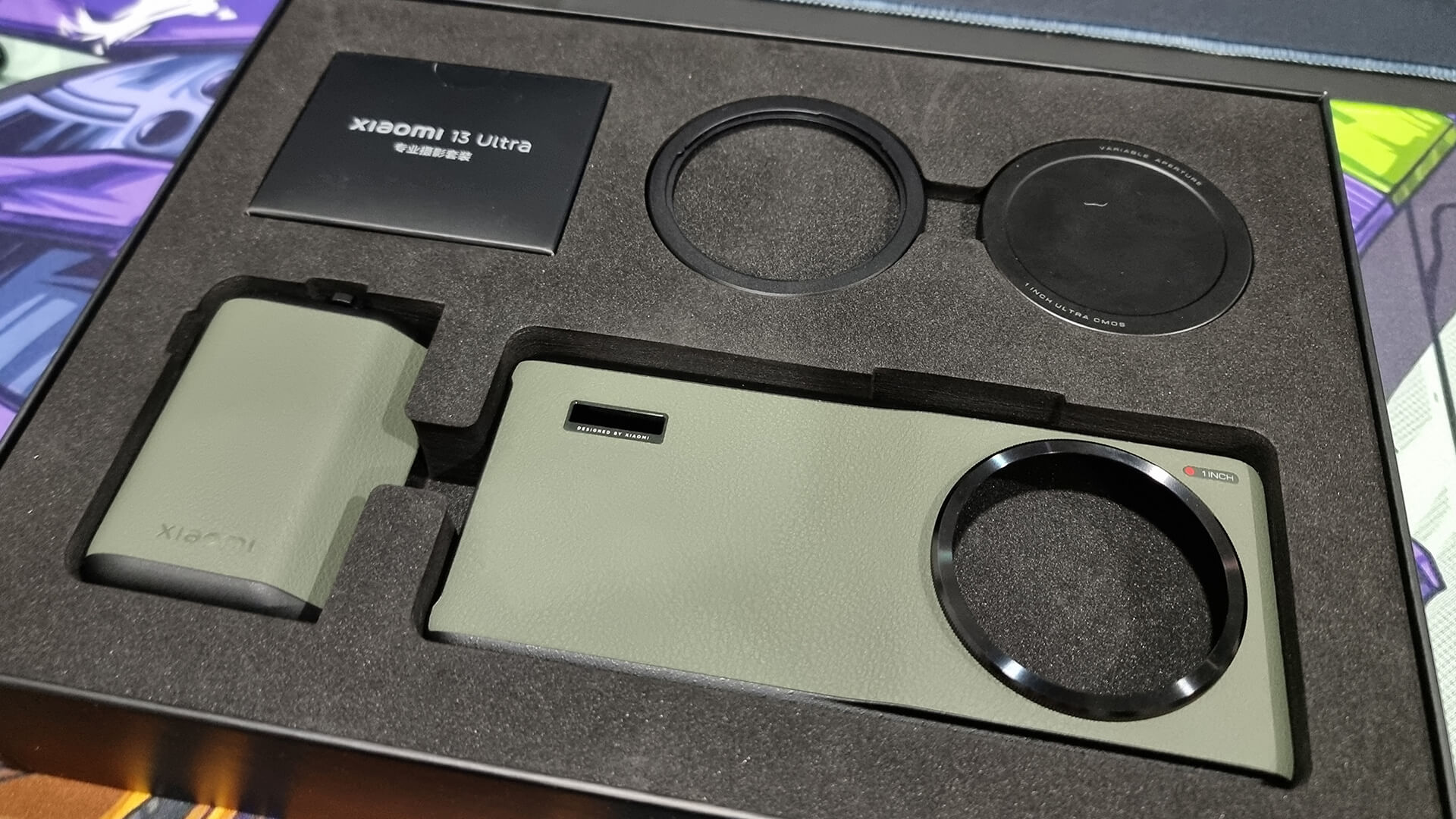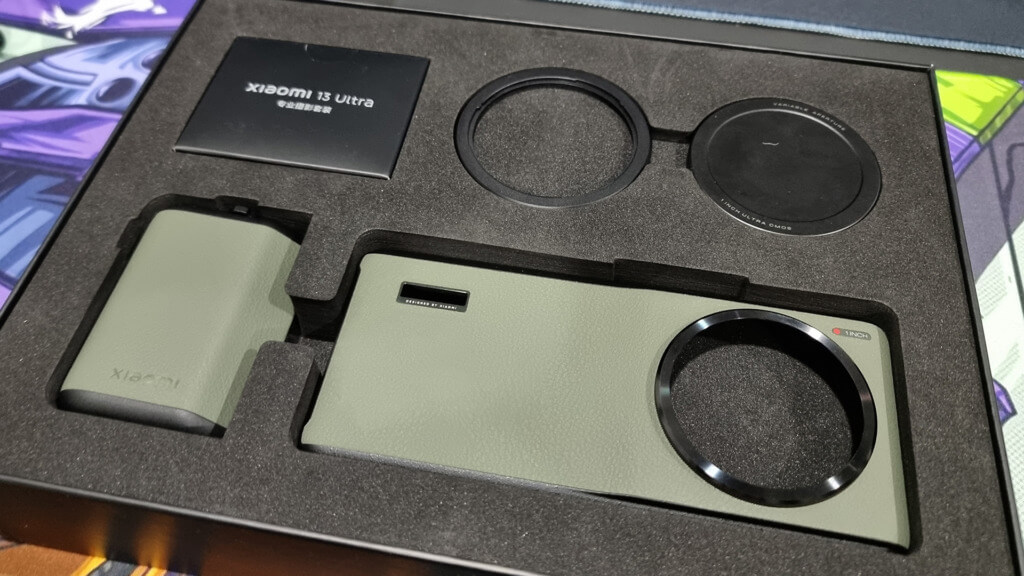 The Xiaomi 13 Ultra Professional Photography Kit is an exciting addition to the brand's offerings, providing users with various accessories to enhance their photography experience. This set, available as a pre-order gift in some regions and sold separately in others, is a valuable addition to your photography arsenal.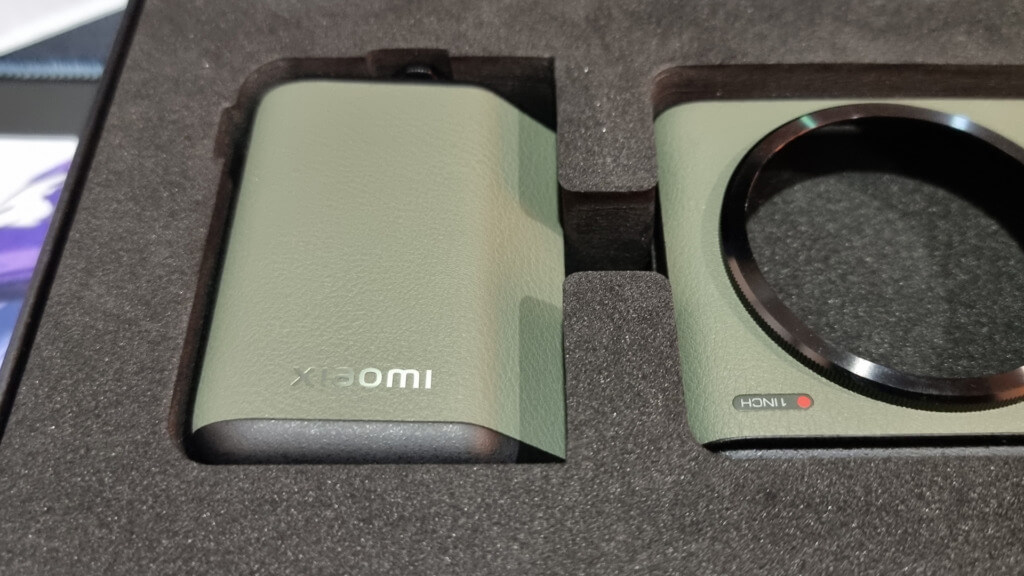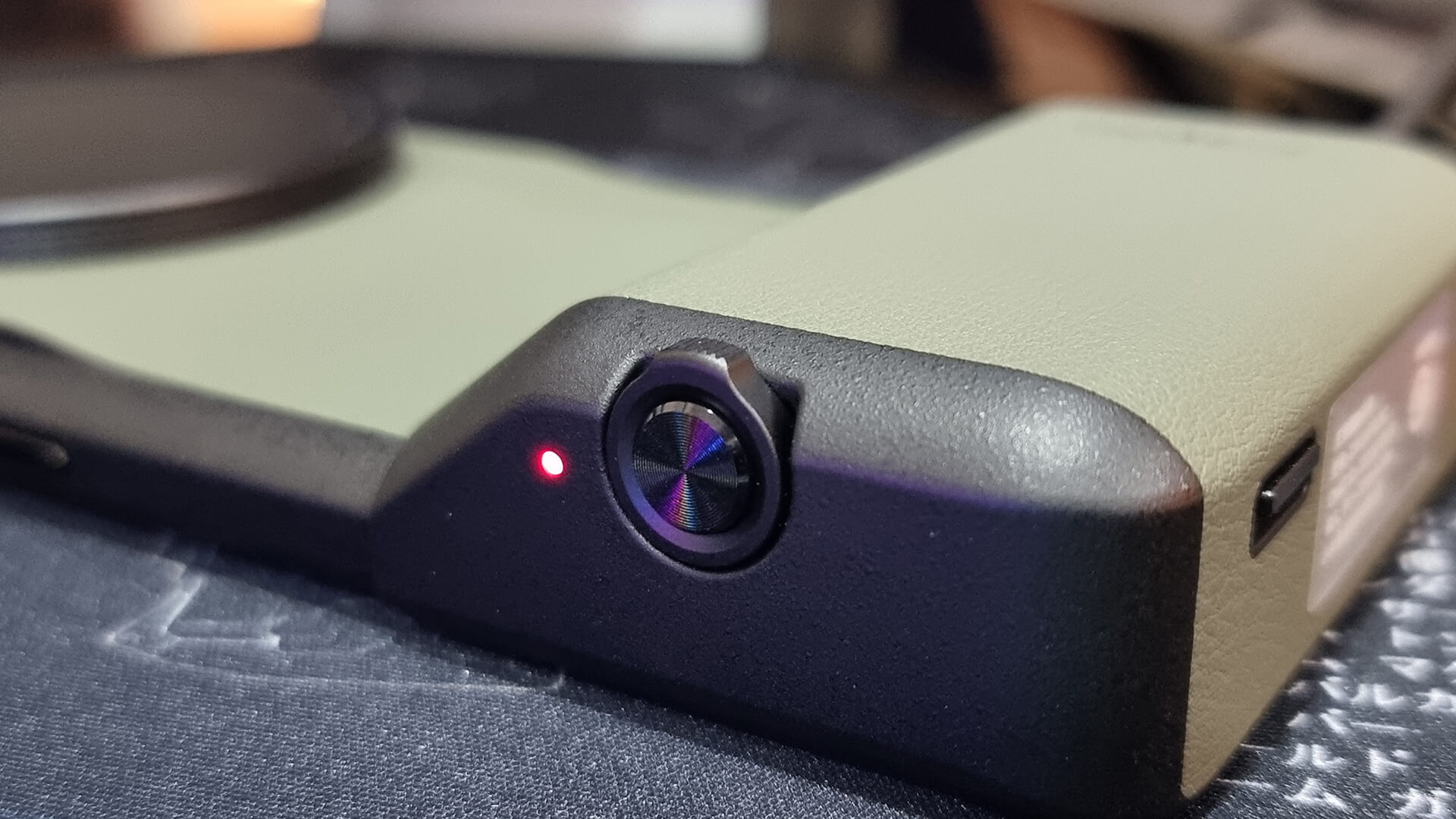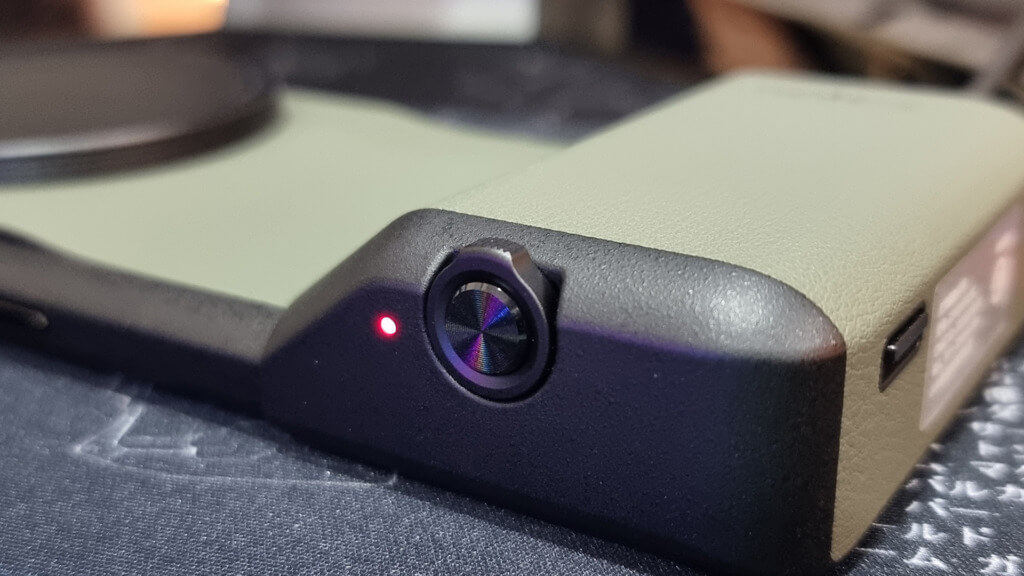 The highlight of the Xiaomi 13 Ultra Professional Photography Kit is the wireless camera handle. This handle features a two-stage shutter button, allowing you to capture photos with precision and control. It also incorporates a zoom button, enabling you to adjust the zoom level effortlessly, providing greater flexibility in framing your shots.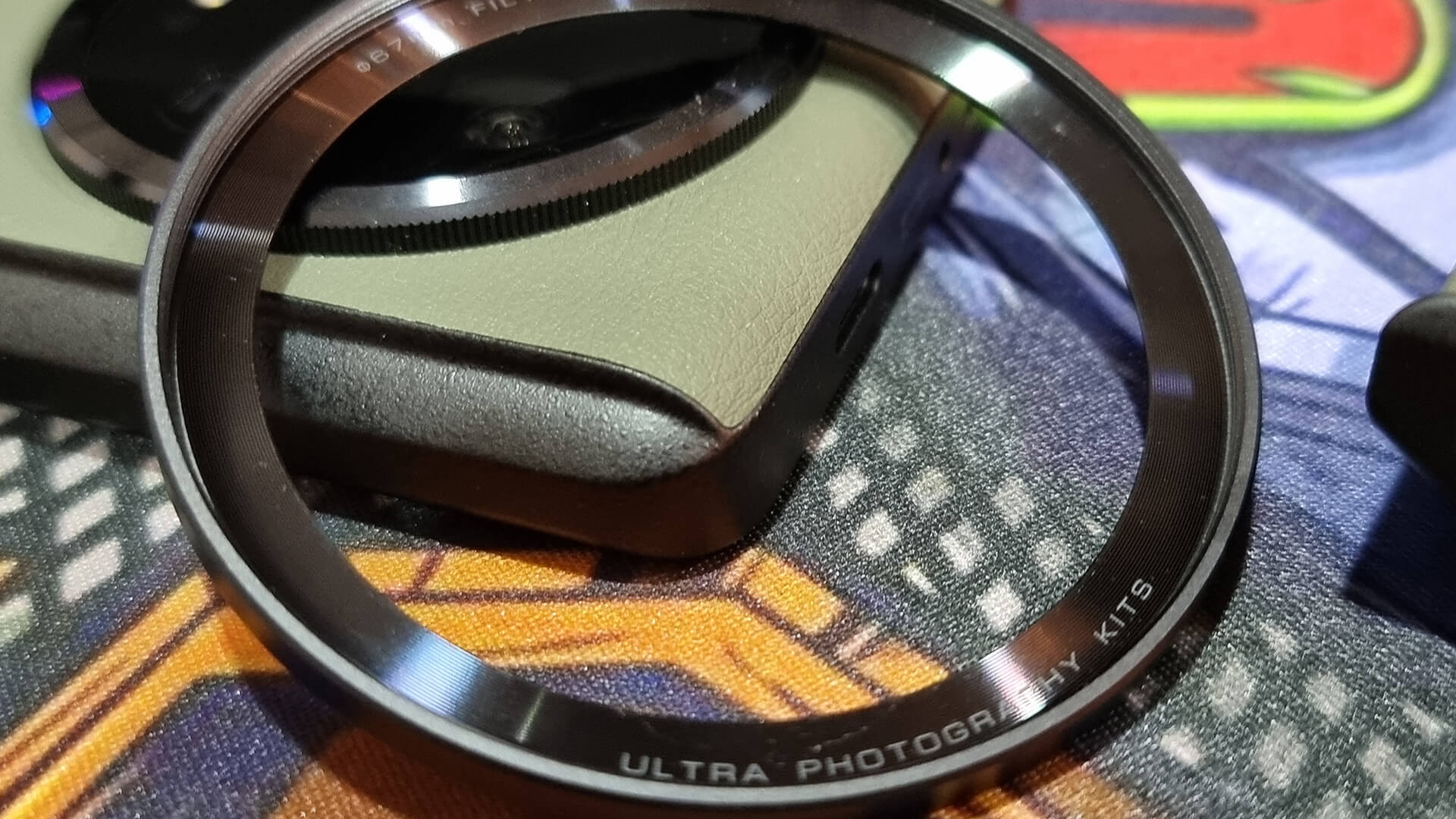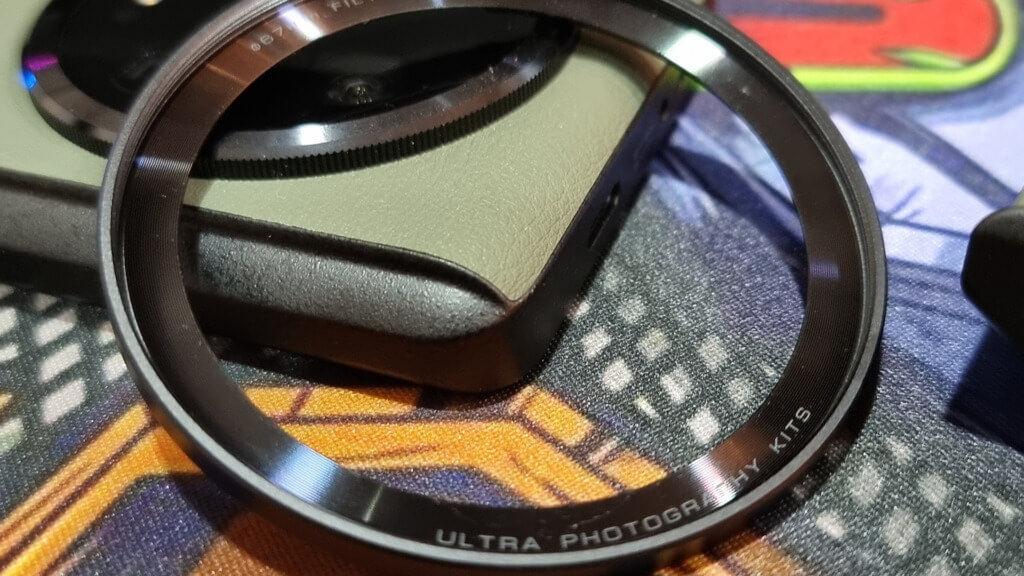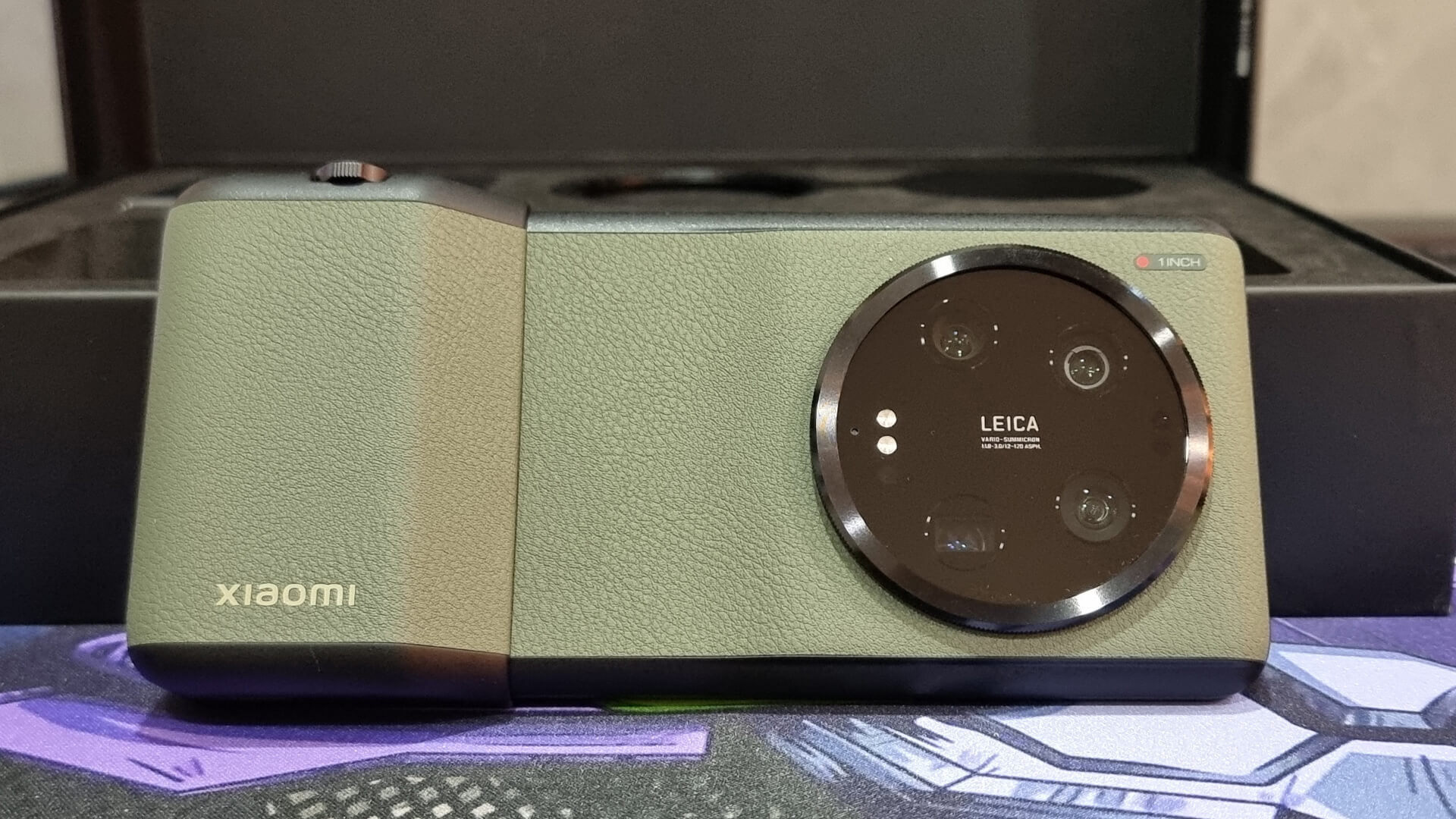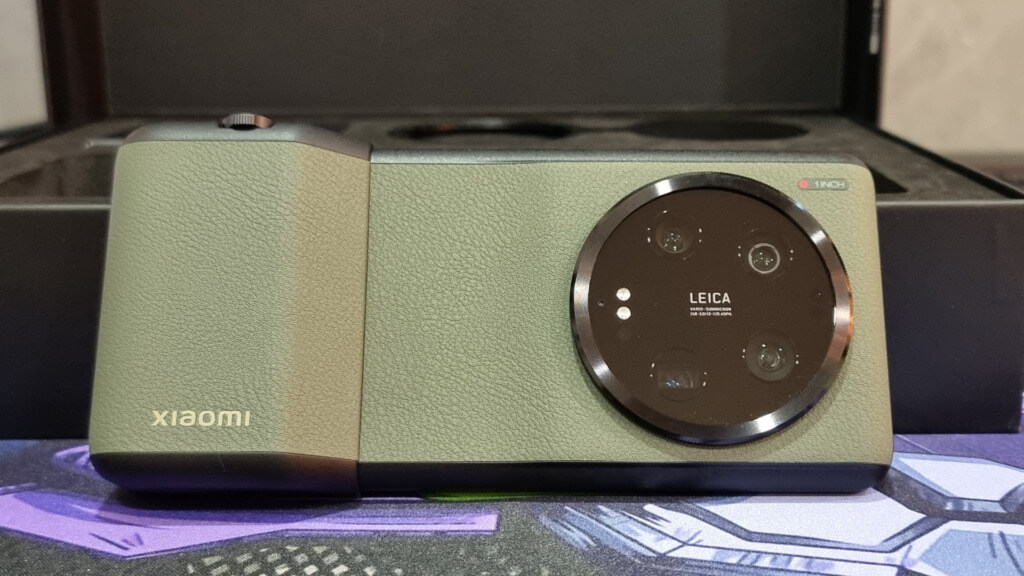 Another valuable inclusion in the photography kit is the 67mm adapter ring. This adapter ring clips over the camera housing of the Xiaomi 13 Ultra easily, enabling you to attach standard camera lens filters. Additionally, the set provides a lens cover to protect your camera lens from scratches and damage, ensuring that your device remains pristine.