As technology advances at an unprecedented pace, the world of laptops evolves. Today's laptops serve as portable computers and gateways to immersive entertainment, sophisticated gaming machines, and powerful tools for creators. In 2023, laptops will have state-of-the-art processors, stunning displays, and models that easily transition between laptop and tablet modes. But with an overwhelming array of options in the market, choosing the perfect laptop that caters to your unique needs can be daunting. 
This is why we've compiled a detailed list of the top 10 laptops in 2023, each distinguished by their outstanding performance and unique features. From gaming beasts to convertible masterpieces, there is something here for everyone.
Apple MacBook Air M2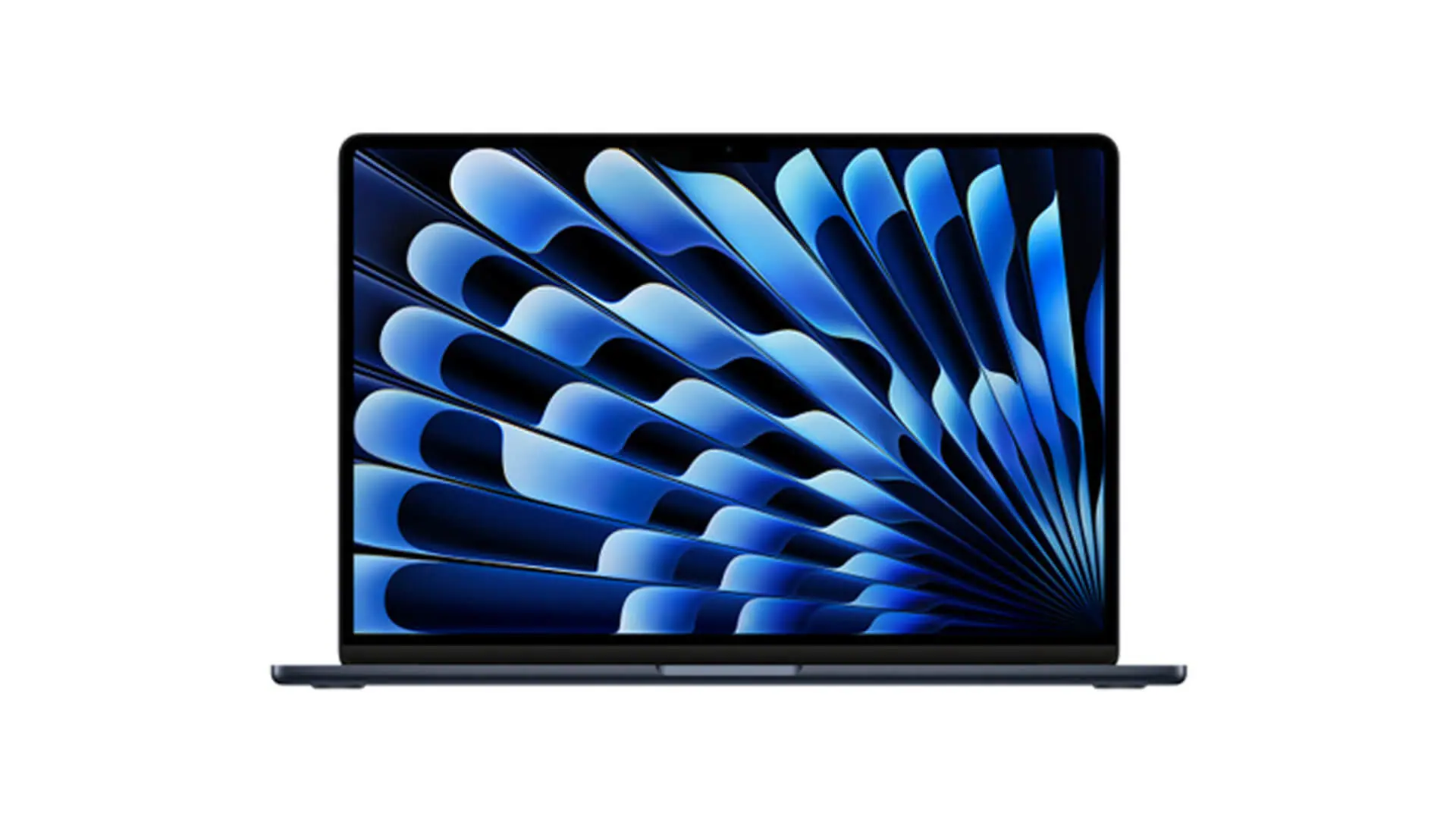 The Apple MacBook Air M2 is a shining star in laptops. Equipped with Apple's advanced M2 chip, it provides an unparalleled blend of power and energy efficiency. The 13.6-inch Retina display guarantees an immersive visual experience with more vibrant colours and sharper images. The high-resolution webcam is a considerable upgrade, providing crystal clear video – an essential feature for those working remotely. Apple's renowned build quality and design aesthetic make it a visual pleasure and sturdy for everyday use. 
Pros:
Exceptional performance with Apple's M2 chip offering faster processing and graphics
High-resolution Retina display for excellent visuals
Improved 1080p FaceTime HD camera quality catering to increased remote communication needs
Cons:
Starting price point is higher than most competitors, making it less accessible
Apple's closed ecosystem might not be preferred by users who desire flexibility with software and hardware upgrades
YogaBook 9i (13", Gen 8)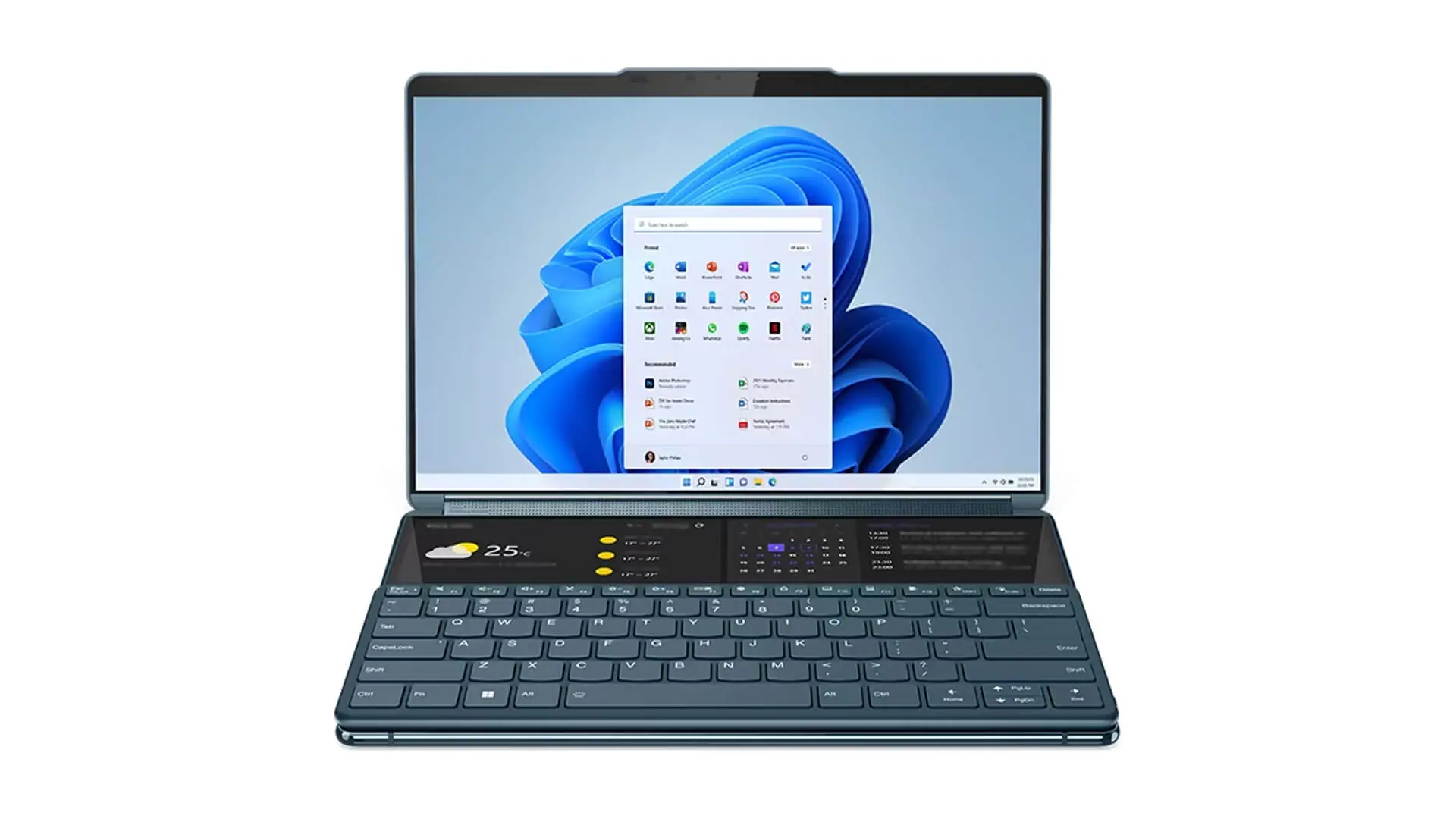 Lenovo's YogaBook 9i (13", Gen 8) offers an innovative and versatile computing experience with dual 13.3″ PureSight OLED displays. Powered by the 13th Gen Intel Core processors and the Intel Evo platform, it delivers superior performance for various tasks. Its unique design allows multiple usage modes, facilitated by a detachable Bluetooth keyboard and stylus pen.
This model emphasizes environmental consciousness with its carbon-neutral construction and eco-friendly packaging, promoting responsible tech usage. For entertainment, the YogaBook 9i shines with Dolby Atmos & Bowers & Wilkins speakers, enhancing your audio experiences. Running on Windows 11 Pro keeps you up-to-date with the latest features and security enhancements.
Pros:
Dual-screen OLED display for versatile use
High-performing 13th Gen Intel Core processors
Environmentally friendly with carbon-neutral construction
Exceptional audio experience
Cons:
A higher price point could deter some buyers
Potential impact on battery life due to dual screens
The dual-screen design may have a learning curve for some users
Acer Chromebook Spin 714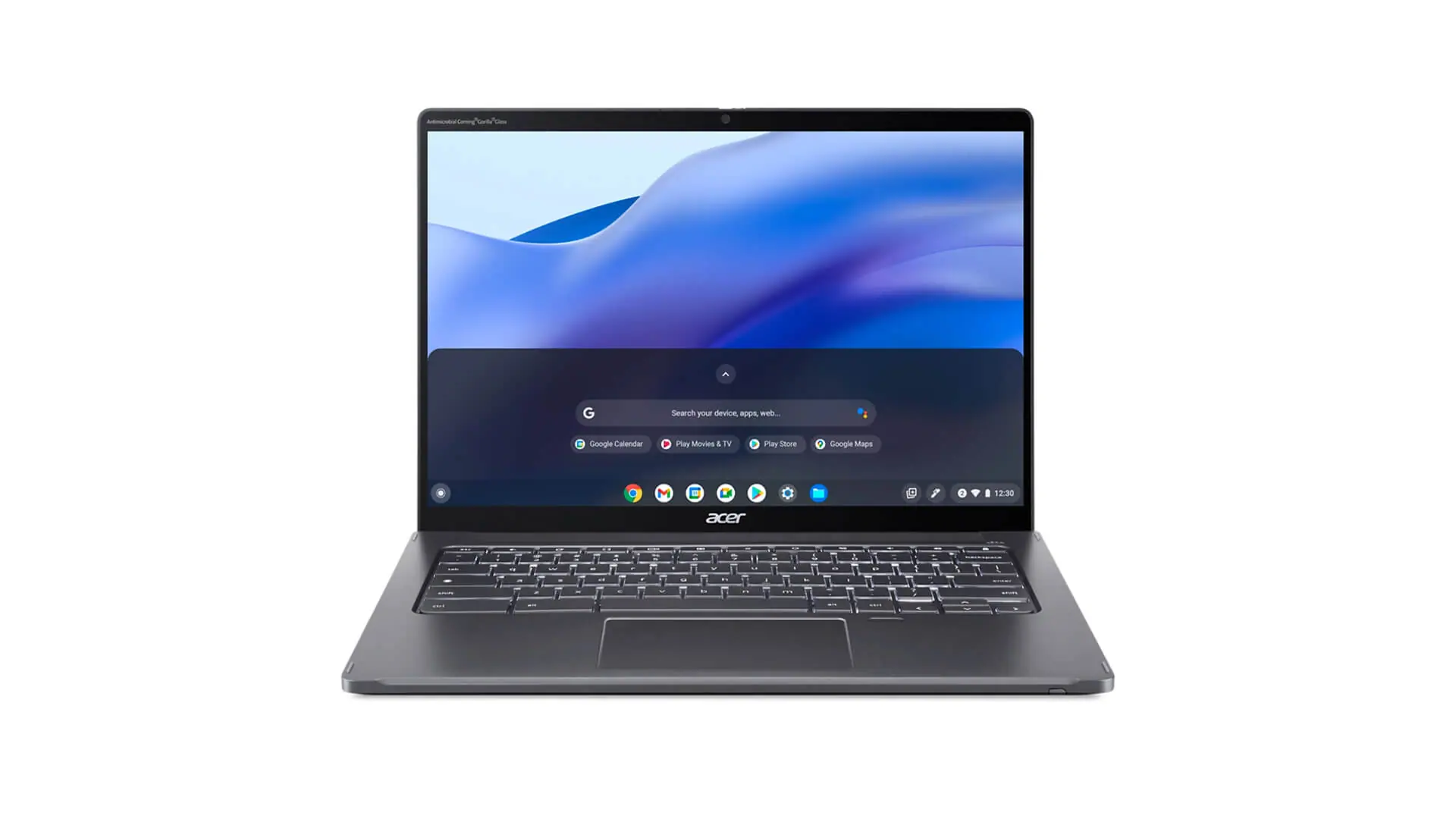 The Acer Chromebook Spin 714 is an excellent pick for Google ecosystem enthusiasts. It goes beyond traditional laptop tasks, offering compatibility with various Android apps. Its durability stands out, while its performance and battery life significantly outclass most Chromebooks. The 714 model might seem pricier than its counterparts, but its seamless integration with Google's suite of applications and impressive specifications make it a worthy investment.
Pros:
Enhanced performance and battery life compared to other Chromebooks
Durable design withstands daily wear and tear
Seamless integration with Google's suite of applications
Cons:
Pricier than most Chromebooks in the market
Limited offline capabilities can pose a challenge when there's no internet connectivity
Microsoft Surface Pro 9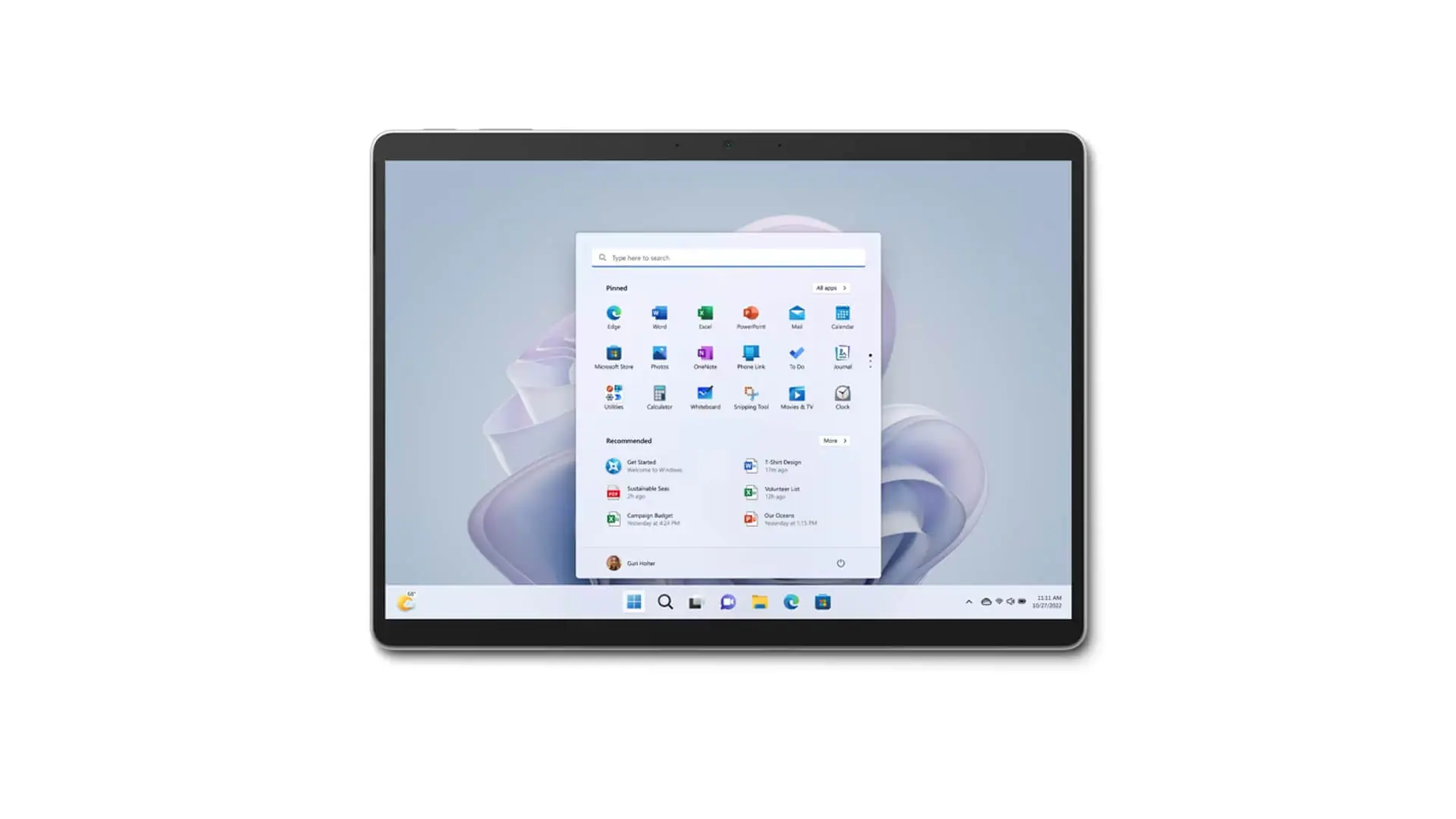 The Microsoft Surface Pro 9 represents the pinnacle of portability and power, a gadget that effortlessly converts from a laptop to a tablet. It is pre-loaded with Windows 11 and equipped with cutting-edge processors for outstanding performance; all wrapped up in an ultra-portable package. An optional high-speed 5G connectivity upgrade ensures you're always connected wherever you are. Despite its starting price and the need for essential accessory purchases, the improved battery life, performance, and optional 5G connectivity make it an appealing option for users seeking a high-performing, adaptable device. Also, check out our review of Microsoft Surface Pro 9 here.
Pros:
Flexibility in design allows for usage as both a laptop and a tablet
Enhanced processing speed provides a smoother user experience
The larger display offers a more immersive viewing experience
Significantly improved battery life, up to 19 hours (5G version)
Cons:
The cost of the keyboard cover and stylus, which are sold separately, can add significantly to the total price
5G only available with Microsoft SQ 3 processor
Alienware m18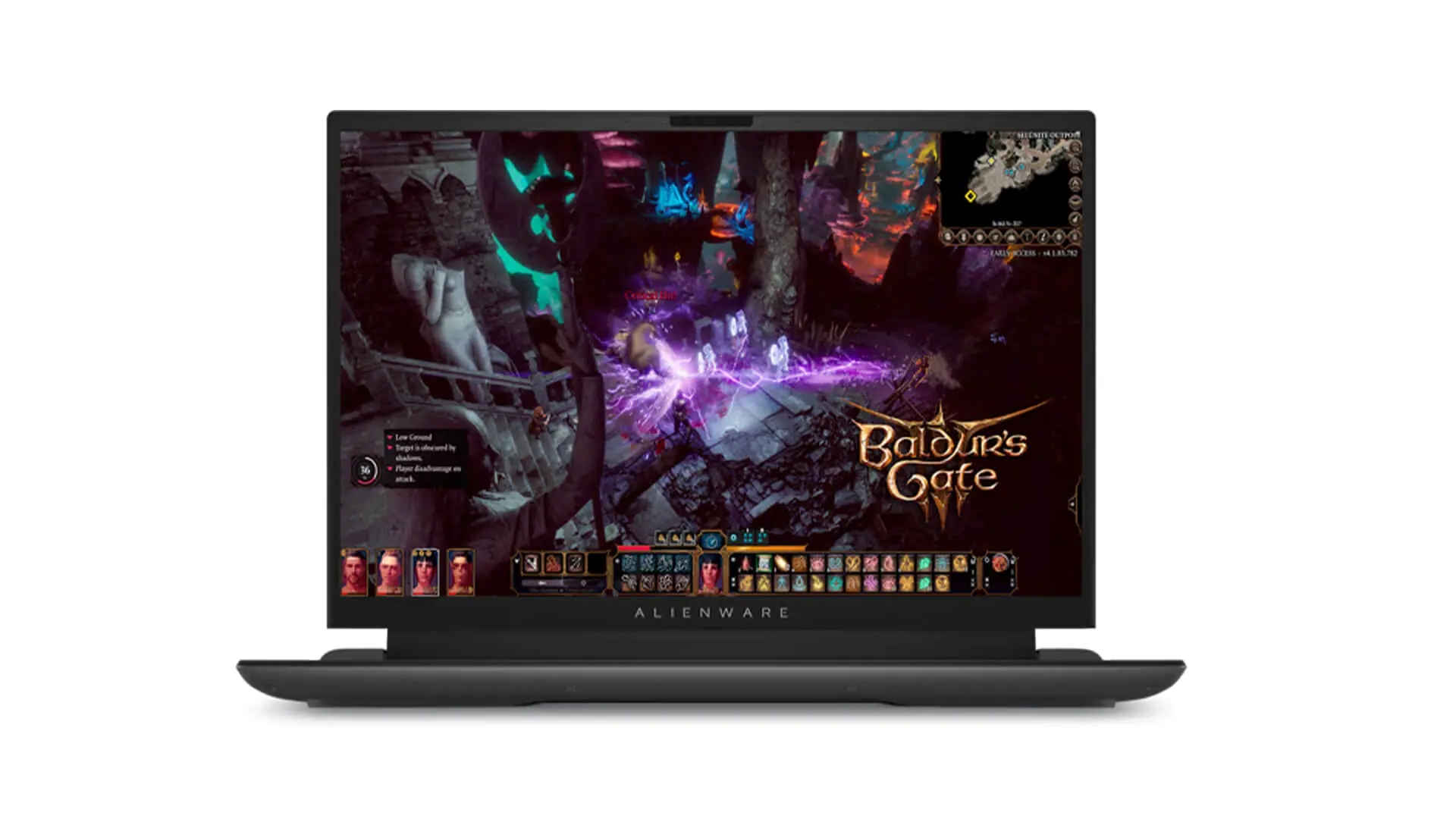 The Alienware m18 is the gaming beast you didn't know you needed. Its 18-inch display provides an ultra-immersive gaming experience, while the Nvidia RTX 4060 GPU delivers exceptional gaming performance. The Alienware m18's aesthetic design is a sight to behold, and its top-notch build quality ensures durability. The more prominent form factor and potential heat issues may be trade-offs, but for the serious gamer, they're overshadowed by its superior gaming capabilities.
Pros:
Exceptional gaming performance due to the Nvidia RTX 4060 GPU
The large display offers an immersive gaming experience
Premium build quality provides durability
Cons:
The large form factor reduces portability
The high-performance hardware leads to higher power consumption and potential heat issues
Dell G15 Gaming Laptop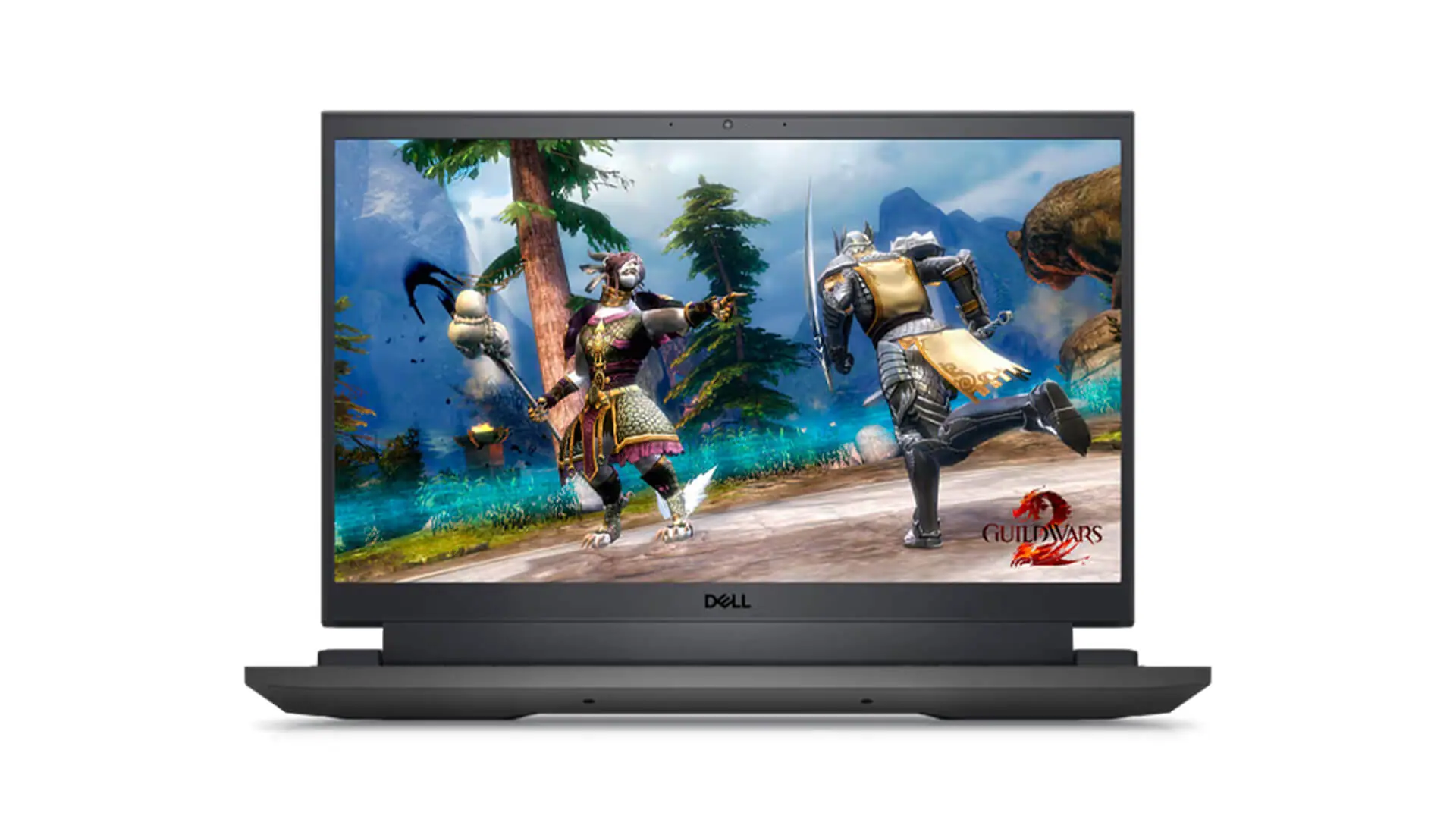 The Dell G15 Gaming Laptop proves that gaming laptops can be budget-friendly. It successfully bridges the gap between cost and performance, offering smooth gameplay in most modern games. In addition, the G15 is versatile enough to handle everyday tasks, making it a practical option for those who need a laptop for work and play. Its build quality is impressive for a budget laptop, although the display and fan noise might not match some higher-end competitors.
Pros:
Affordable entry-point into high-performance gaming
Solid performance for both gaming and everyday tasks
Its design and build quality are impressive for a budget laptop
Cons:
The display might not be as bright or colour-accurate as some competitors
Fans can get loud under heavy load
MacBook Pro (2023, 16-inch)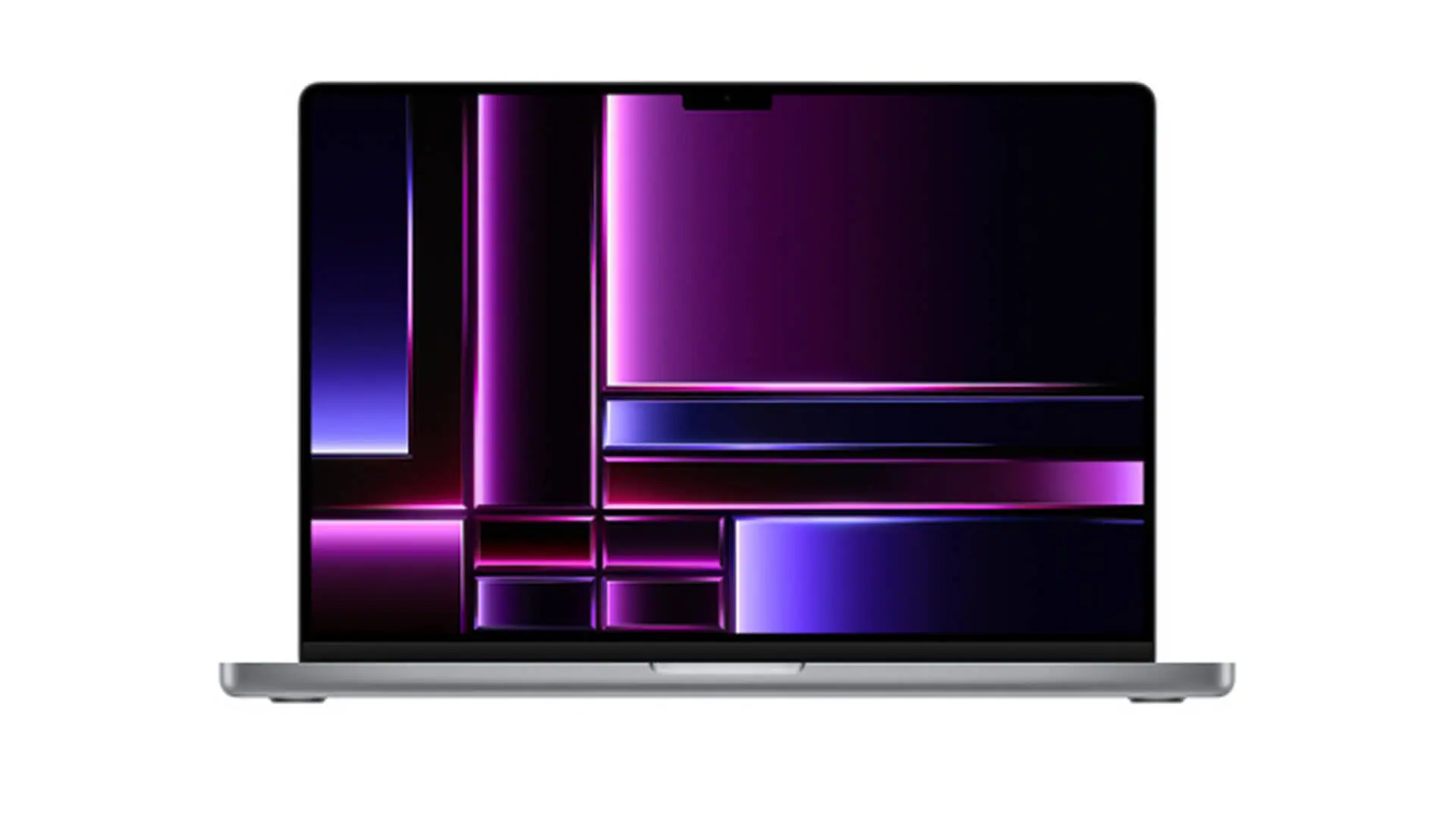 The 16-inch MacBook Pro with M2 Pro chips is the dream machine for content creators. Its ability to support displays up to 8K/60Hz and 4K/240Hz is ideal for detailed creation and development work. It also features Apple's Retina XDR display, which delivers unparalleled colour accuracy and contrast. While the very high price tag may be a barrier for some, the incredible performance and Apple ecosystem integration make it a compelling choice.
Pros:
Exceptional performance for demanding tasks such as video editing or 3D rendering
The large, high-resolution display is ideal for content creation
Integration with other Apple devices and services adds to the convenience
Cons:
The very high price tag makes it inaccessible to many users
Limited to software that's compatible with macOS, which might exclude some popular creative applications
Samsung Galaxy Book 3 Ultra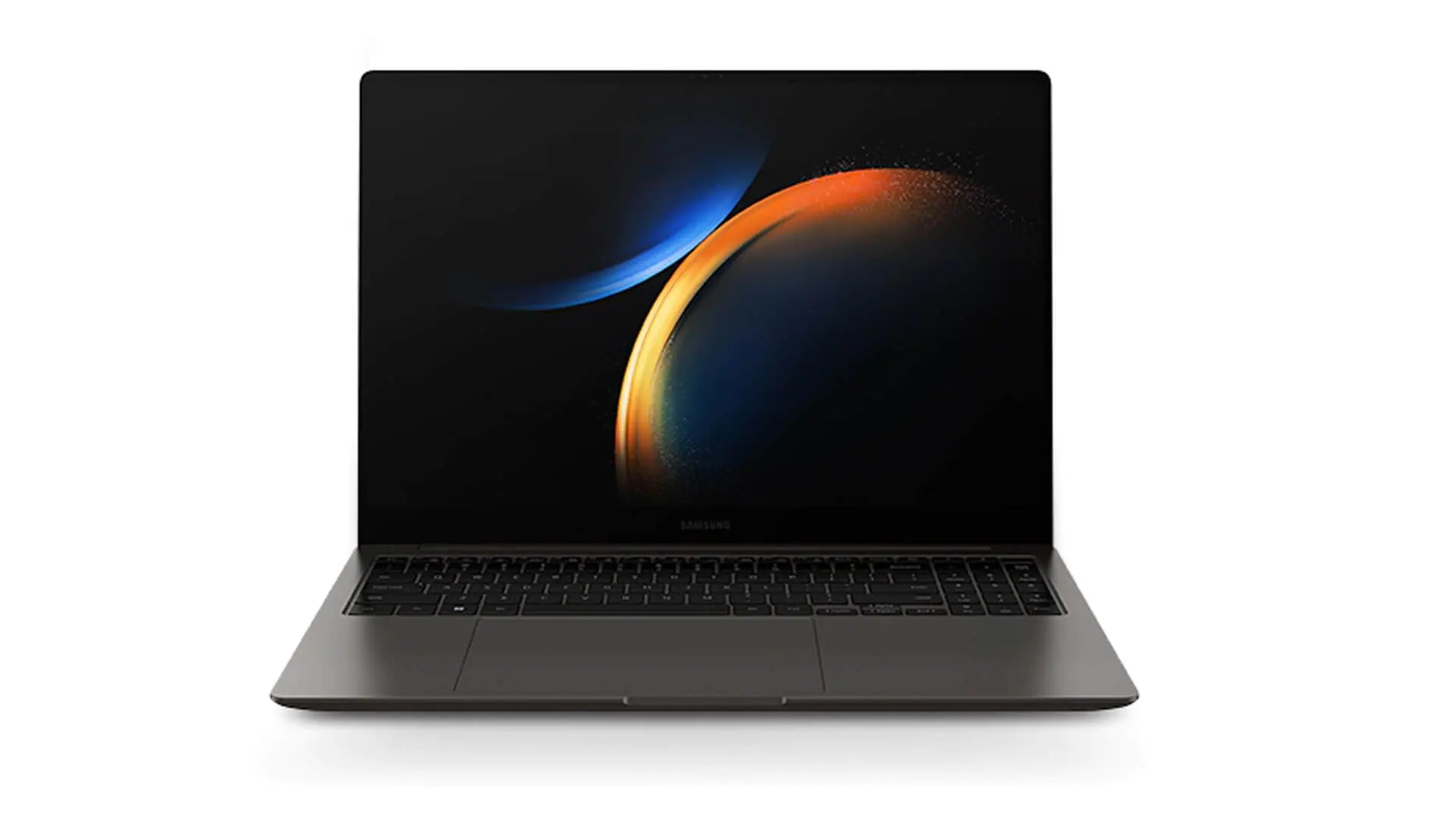 The Samsung Galaxy Book 3 Ultra is an exquisitely designed, high-end Windows laptop best suited for creative professionals. Its 16-inch display offers a stunning visual experience, crucial for graphic designers and video editors. The seamless integration with Galaxy devices, such as smartphones or tablets, enhances productivity. While its high price may make it a luxury rather than a necessity, the impressive components and exceptional performance make it a worthy contender for anyone who values power and style in one package.
Pros:
High-resolution, large display delivers a superior viewing experience
Seamless integration with Galaxy devices enhances productivity
Powerful components ensure smooth performance for creative work
Cons:
The high prices may make it out of reach for some users
Despite its high-end components, battery life may be shorter than users like
ASUS Vivobook 15X OLED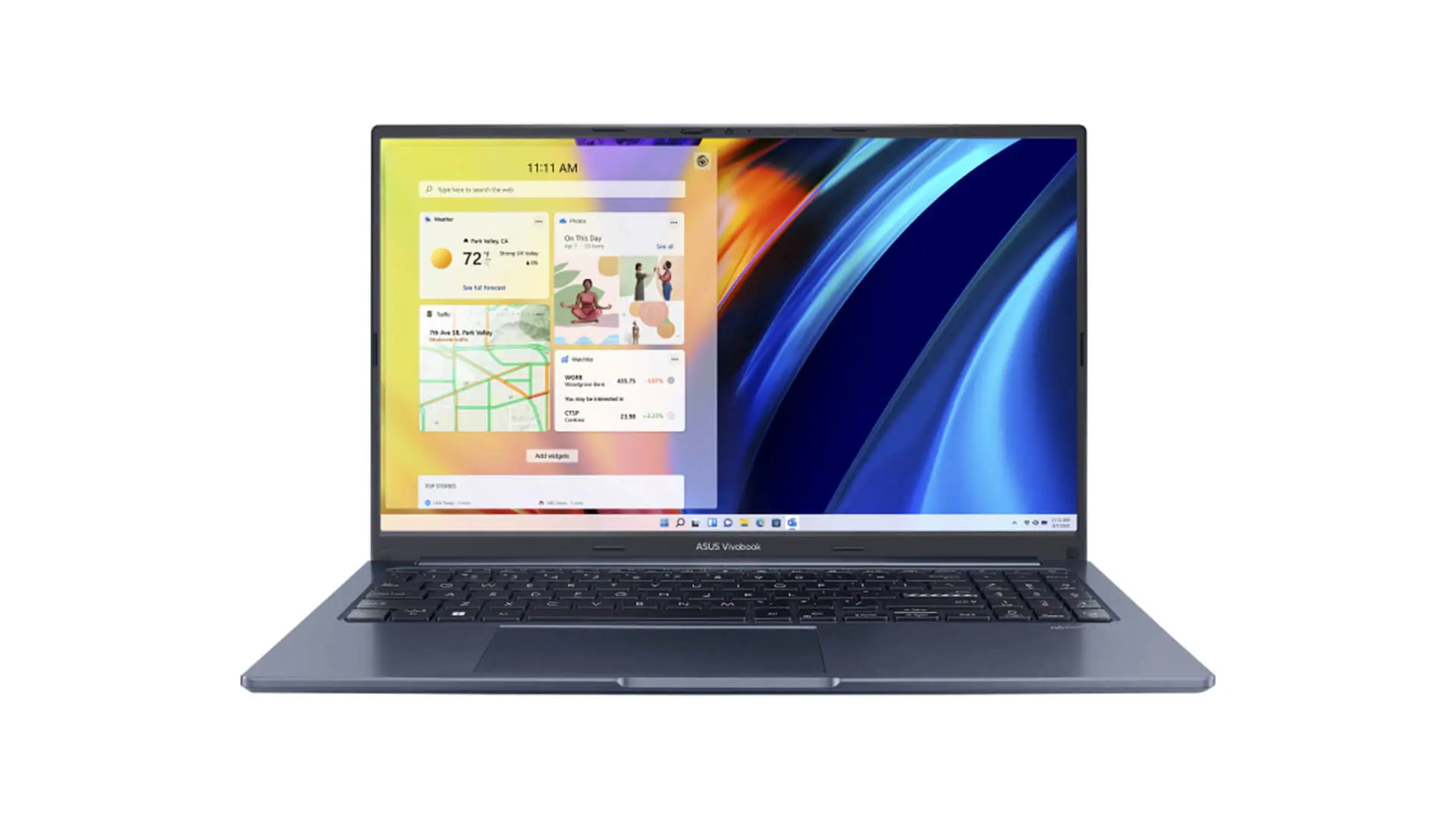 The ASUS Vivobook 15X OLED stands out for its immersive viewing experience, featuring a world-leading 15.6″ 2.8K 120Hz OLED display that's perfect for everything from professional tasks to high-octane gaming. This dynamic laptop boasts a three-sided NanoEdge design, enhancing its screen-to-body ratio to 84.3% for a genuinely edge-to-edge viewing experience. The 2.8K resolution paired with a 120 Hz refresh rate ensures crystal clear visuals and smooth transitions, while a 0.2 ms response time keeps you on the edge of your seat during action-packed gaming sessions.
Under the hood, you'll find a 13th Gen Intel Core processor, giving the Vivobook 15X OLED the horsepower it needs to handle demanding tasks and heavy multitasking. Yet despite this impressive performance, it maintains a slim and lightweight design, making it a perfect companion for those constantly on the go. Check out our review here.
Pros:
Top-notch 2.8K OLED display
Powerful 13th Gen Intel Core processor
Compact and lightweight design
Cons:
Limited on-board storage options
No touchscreen functionality
The OLED panel may not be suitable for all users due to the risk of burn-in over time
LG gram SuperSlim
The LG Gram SuperSlim lives up to its name, boasting an impressively slim, lightweight design that doesn't compromise power or performance. Powered by the latest 13th Gen Intel Core processors and a generous amount of RAM, this laptop can handle anything from simple web browsing to demanding tasks without a sweat.
The LG Gram SuperSlim also impresses in the display department, sporting a vivid IPS panel that delivers crisp, clear visuals. The laptop's slim bezels allow for a more immersive viewing experience, making it an excellent choice for entertainment or creative work.
Another standout feature of the LG Gram SuperSlim is its stellar battery life, lasting up to 18 hours on a single charge. This makes it an excellent choice for those often away from power outlets for extended periods.
Pros:
Slim and lightweight design
Excellent battery life
Vivid IPS display
Cons:
Lack of dedicated graphics may limit gaming performance
No 2-in-1 functionality
Limited port selection
Final thoughts
Throughout this list, we've traversed the landscape of the best laptops in 2023, each with unique features, performance parameters, and price points. We've seen the astonishing raw power of Apple's MacBook Air M2, the budget-friendly efficiency of the Dell G15, the convertible charm of Lenovo's Yoga series, and the gaming prowess of Alienware's m18. The diverse landscape caters to many users, from students to professional creators, casual users, and hardcore gamers.
Choosing the right laptop depends significantly on understanding one's personal or professional needs. It's essential to consider factors such as processor power, display quality, battery life, and price. While a premium laptop may pack in all the bells and whistles, a budget or mid-range laptop might also serve your specific needs. In conclusion, the best laptop provides a balanced mix of performance, durability, and value while resonating with your unique requirements. Our top 10 list serves as a compass to guide you through this process, illuminating the standout features of each model to help you make an informed decision.