The Xiaomi Roborock S5 is one of the most highly regarded automatic vacuum cleaners on the market. So we thought we'd take a closer look. It offers a range of unique features that you can enjoy right out of the box, and it looks like the vacuum of the future too.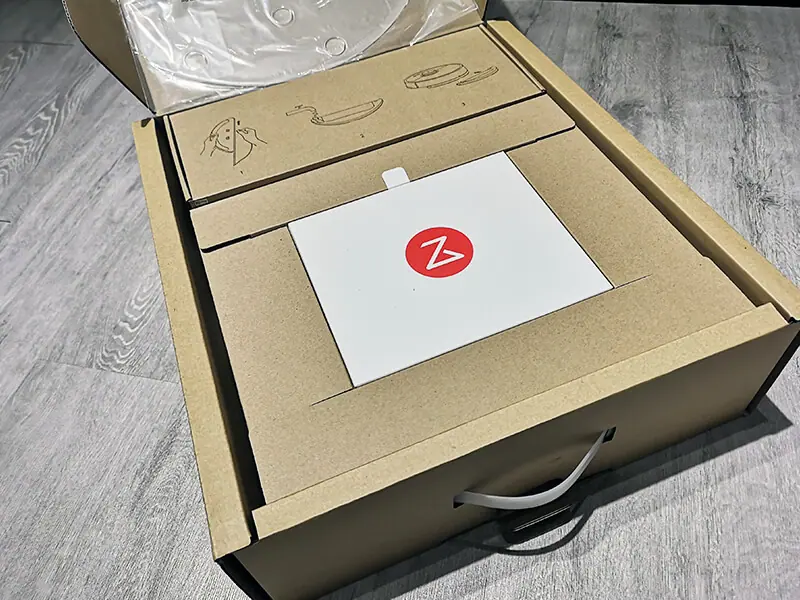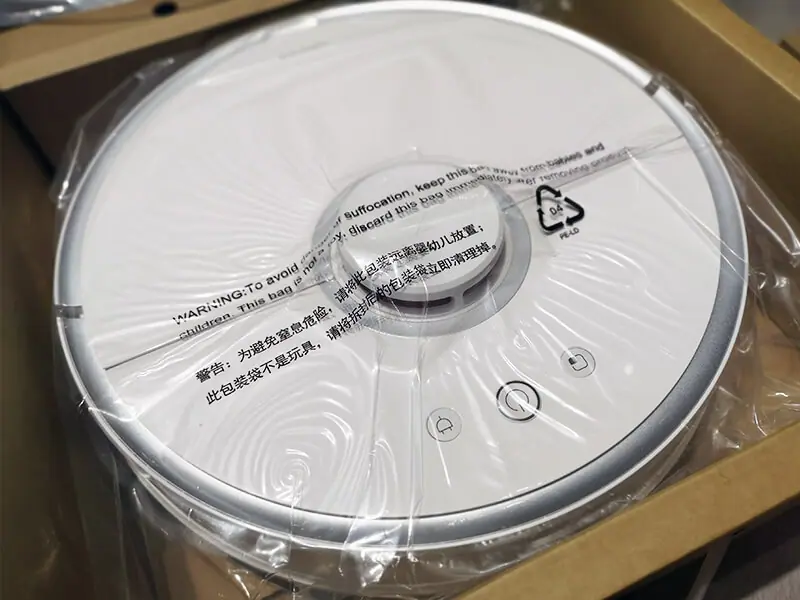 Xiaomi Roborock S5 is a minimalist and attractive piece of design
When you want to buy a robotic vacuum cleaner, you don't just require something that will keep your floor spotless. You also want something that looks sleek and stylish too. That was clearly the thinking of the designers when they put this piece of tech together. Here are three things about its appearance that caught our eye:
The minimalist design makes it stylish and unobtrusive when it's working hard around the home 
The buttons are designed to be out of the way and highly intuitive so that it doesn't look like you have an overwhelming number of features to master 
The air vents on the back are a stylish inclusion that make it seem a lot less like a vacuum, and more like a minimalist tech addition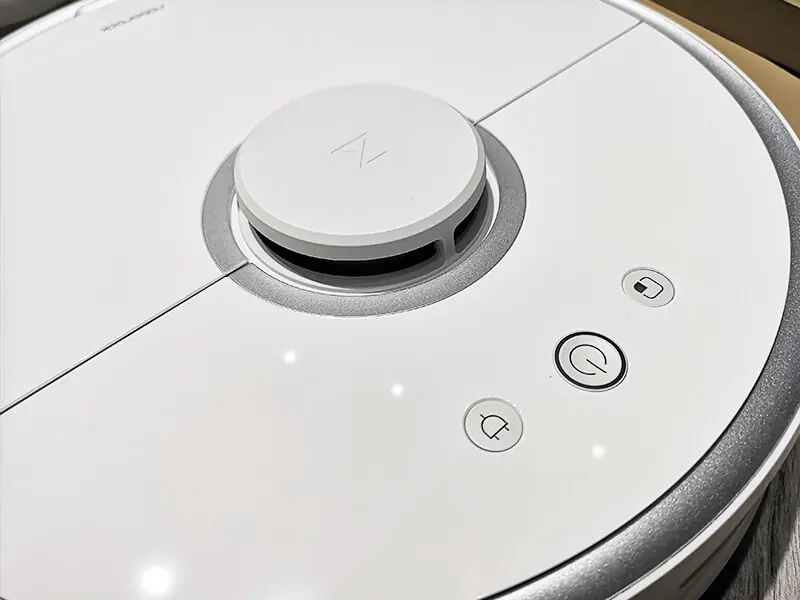 All of these combine to create a vacuum cleaner that looks the part. But how does it actually perform in a real-world situation? Let's take a closer look so that you can learn everything you need to know. 
Excellent navigation with its intelligent mapping capability
The Xiaomi Roborock S5 was designed to be one of the smartest cleaning solutions in the industry, and it all starts with the onboard processors. They're the brains that ensure your new robot cleaner always knows where it is, where it's been and where it has to go next. These are the three things that make sure it actively cleans the home rather than get stuck in a loop and repeatedly redoing the same small area.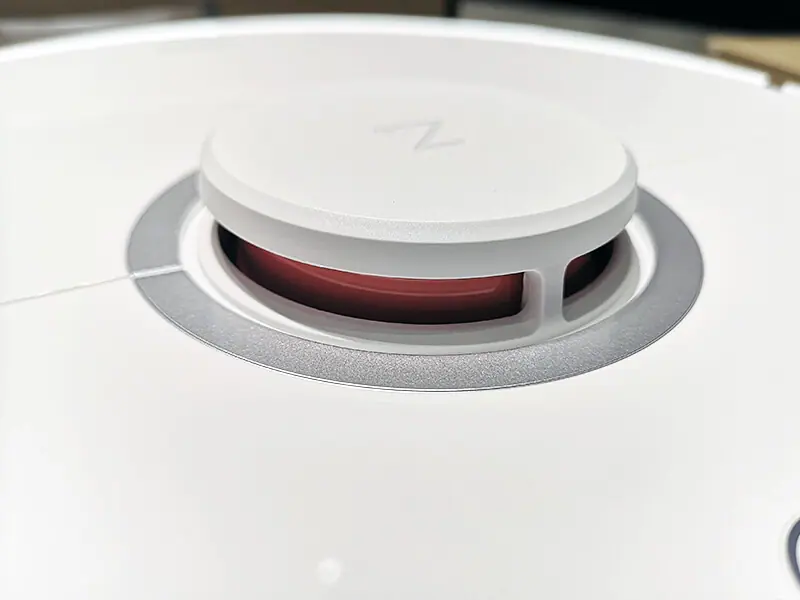 While its processors are certainly more than powerful enough for the task at hand, they will only ever be as good as the data they are given. That's why there are several different sensors and pieces of software that allow the cleaner to navigate the home: 
Proximity sensors ensure that it doesn't repeatedly bump and bang into things as it works around your home. That is particularly important in crowded environments when you want to make sure it doesn't become a trip hazard, and also when you're sleeping and don't want it to wake you up 
The use of a cliff edge sensor is also really important. This clever innovation stops the vacuum from driving right off an unexpected drop and crashing to the floor
There is also an easy-to-use and highly intuitive app that allows you to quickly and easily set up the initial cleaning parameters. An ideal solution for those of you who want to be able to talk directly to it one time and then sit back while it takes care of all the hard work, so you don't have to.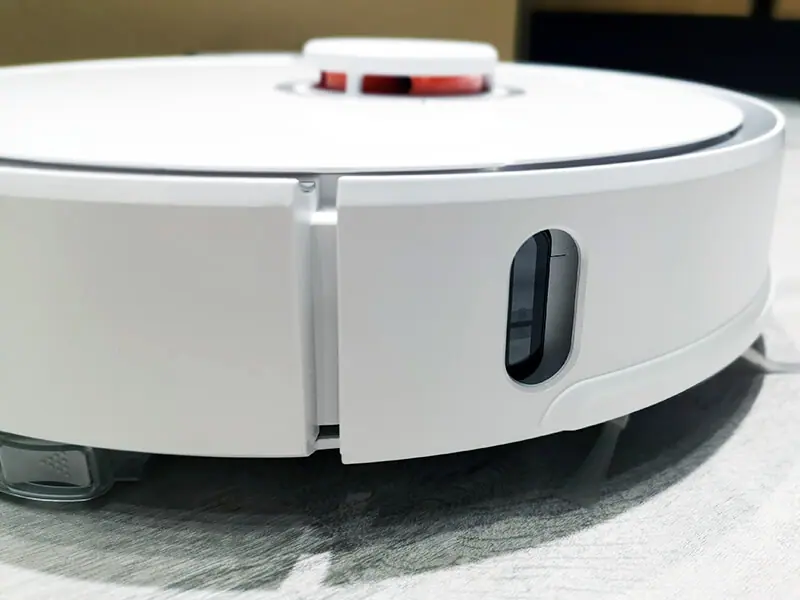 The combination of sensors, software, and raw processing power combine to create a cleaner that can intelligently map any room in the house. That results in a comprehensive clean, one that is quick and easy to achieve. Impressively, that's all without having to worry about the nature of the terrain or surroundings. Ideal if you want to be able to set it down and watch it go. 
Excellent performance for wet and dry cleaning
One of the clever innovations here is the fact that it can clean both wet and dry. Dry cleaning is achieved with a standard, tangle-resistant rotary brush, which is designed to suck up everything from crumbs to pet hair. The specific geometry has been chosen because it quickly and efficiently feeds any debris into the bin compartment.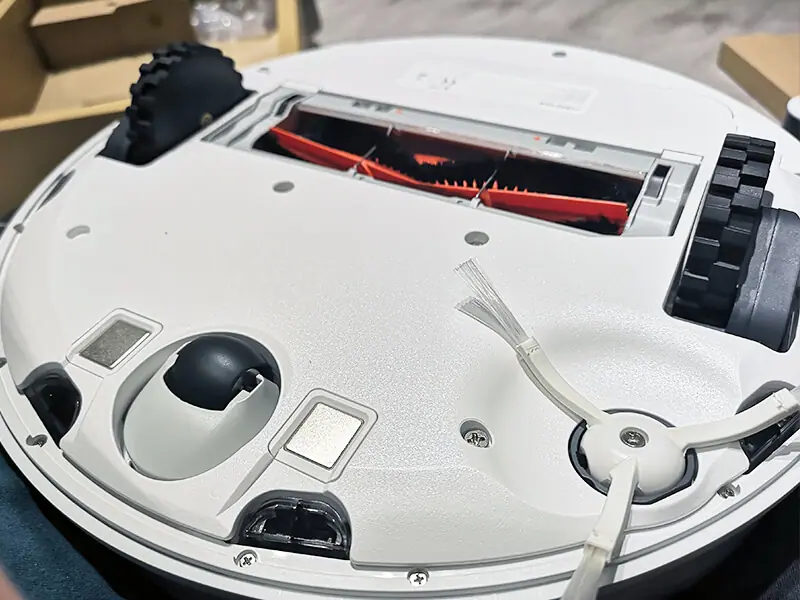 The wet cleaning is then a nice addition to have that the majority of smart vacuums on the market are unable to offer right now. By attaching a specially designed mop head, you can have your cleaner get to work, adding the finishing touches to the freshly swept kitchen floor. This is a great labor-saving approach to home cleaning and one which has been well thought through at every stage. 
And for those of you who are worried about the potential compatibility issues of electric charging and water-based cleaning, that's been accounted for too. A waterproof charging mat ensures that the mop head never interferes with the charging process, giving you the peace of mind that makes all the difference. 
Considerations when buying a robotic vacuum 
For those who are actively considering the idea of purchasing the Xiaomi Roborock S5, or something similar, you might want to consider the final section below. 
To ensure you know everything you need to, we've put together the top 3 considerations you need to bear in mind when you're thinking about making the switch to an intelligent vacuum: 
 It will save you time in the long run, but you may encounter a few small teething problems in the early stages 
The battery life won't be an issue, provided you grant the vac quick and easy access to the docking station. If you don't then it could become stuck, run out of power and mean you have to embark on some manual cleaning when you get home 
Controlling it from the app is a versatile way to approach things, but don't expect any computer-controlled cleaner to work miracles. It's there for general daily cleaning, sweeping and moping. If you expect it to do more than that, then you might find you're disappointed. 
It's all about having reasonable expectations and knowing what you can and can't achieve. If you think about it like this, you will be able to find a cleaning solution that works for you. 
The verdict 
The Xiaomi Roborock S5 is a versatile, flexible, and reliable automatic robot cleaner that really will make a difference to your home from the moment it arrives. By combining intelligent mapping, long battery life, and the ability to wet and dry clean, it offers a whole host of options that it will be hard to ignore.