We all love to take photos with our phones, save files we need, add music, etc. And all of those take quite some space, and even with the bigger storage space with a new phone or computer model, the space might still not be enough. Luckily cloud storage options are the perfect solution in such cases, and there are many to choose from. Dropbox is one of the most popular and reliable ones. You have 2GB for free for your first year and many other great perks. But if you have already tried it out and are not so happy with it, or you just want to know your options keep reading to find out the best alternatives in 2022. 
What is Dropbox?
As we said, Dropbox is one of the best-known and trusted cloud storage solutions. More than 600 million customers use it to store and share different files worldwide. Similar to other cloud-based file management services, it makes it quite easy for you to collaborate with others. You can add your Dropbox whatever files you want then they will be accessible from any device you use to log into your account. Dropbox offers a couple of subscriptions depending on how much storage you need and how many users. You can check the different ones here.
Best Dropbox alternatives in 2022
Google Drive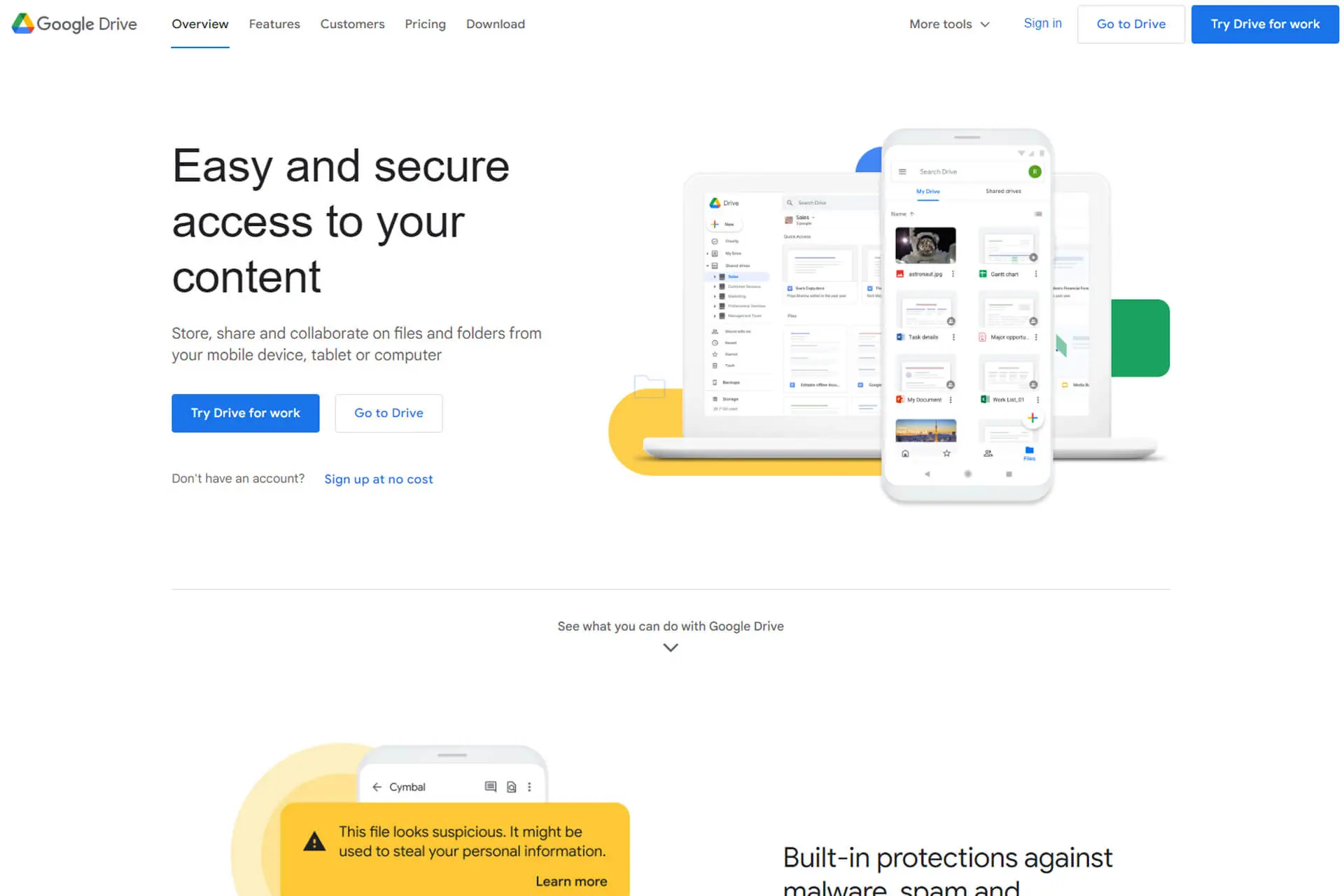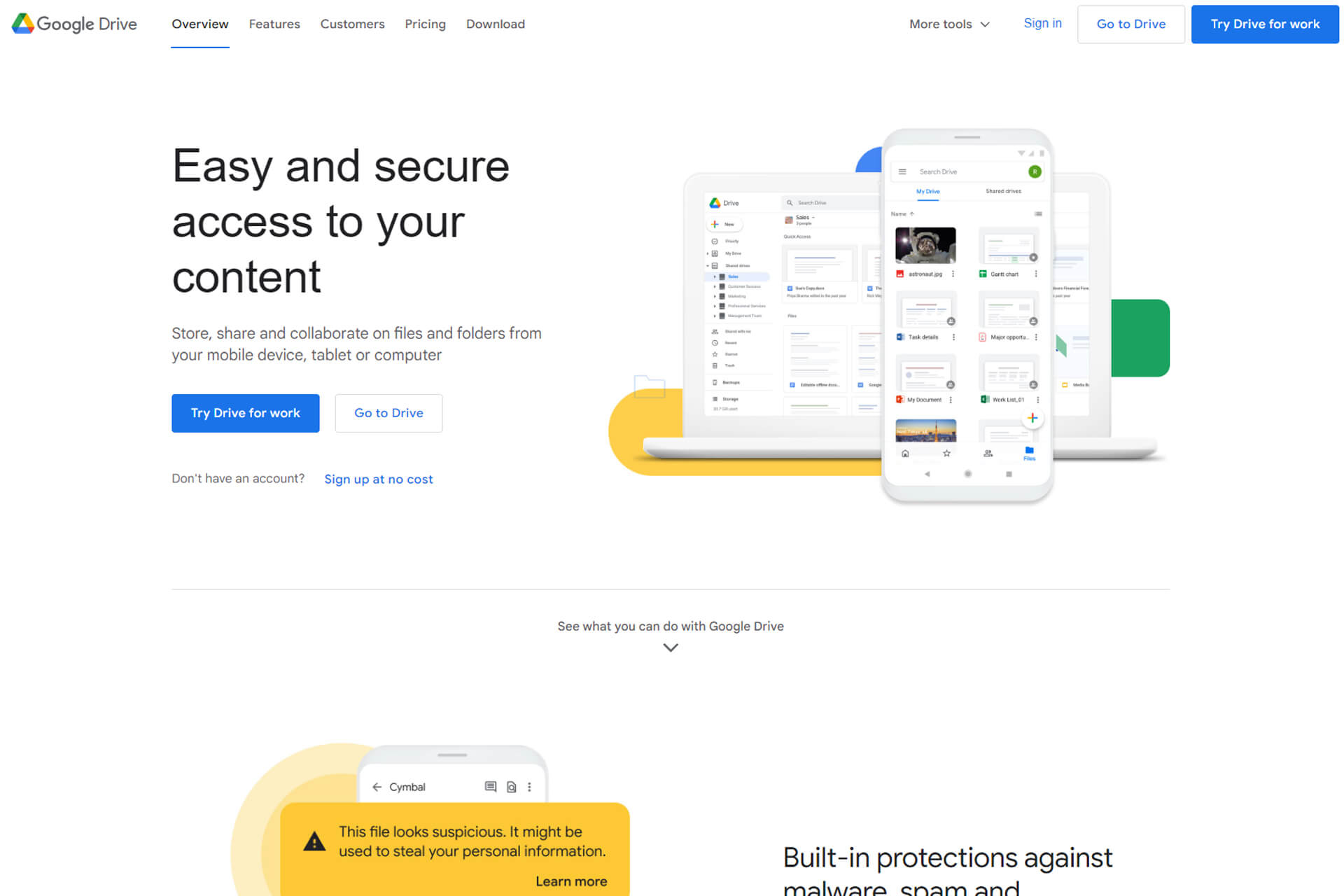 We are probably not surprising you by starting with Google Drive since everyone has heard of it and likely used it at least once. Google Drive is part of the GSuite, and it allows you to store your files and, similar to Dropbox, sync them with any device that you connect to your Google account. Google Drive allows you to collaborate more easily, which is why it is often used for business purposes. In combination with the other GSuite products, you can work together on many different files since the space you are offered for free is quite big, and this is not limited to a certain amount of time.
OneDrive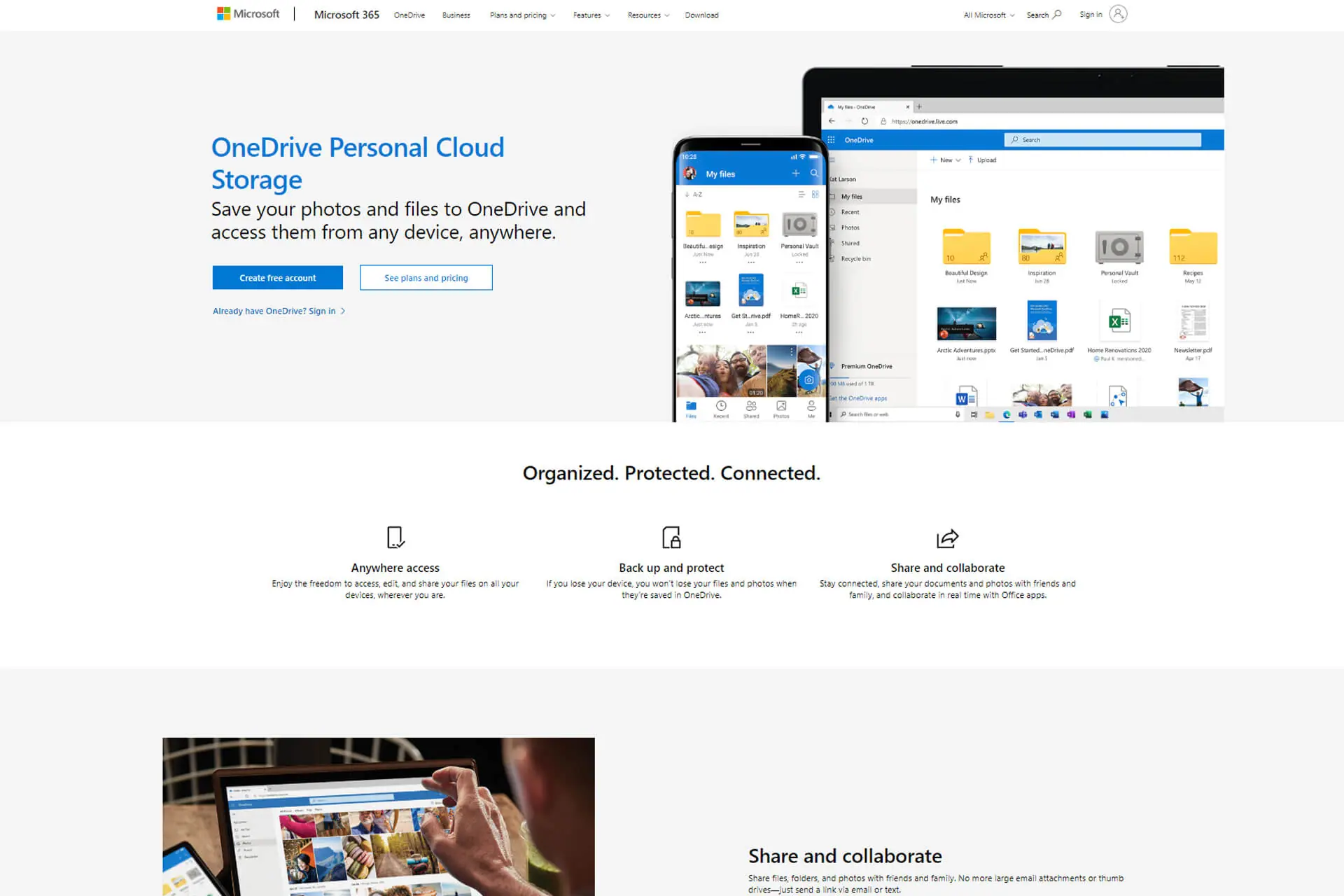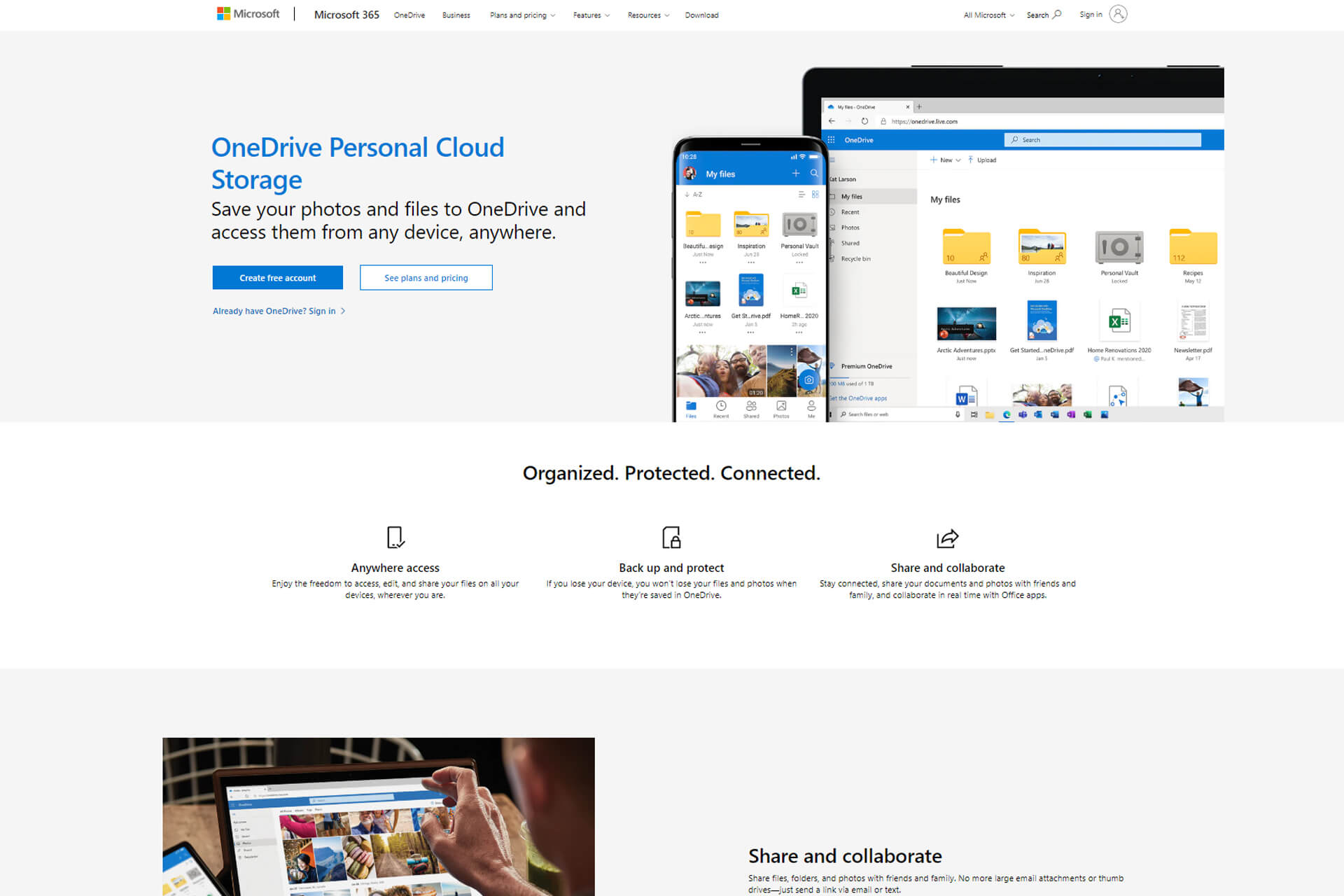 Talking about Google Drive is just logical to continue with OneDrive, which is the Microsoft equivalent. It is part of Microsoft Office, which makes it perfect for a personal and professional solution. The compatibility with the rest of the Microsoft Office products makes it a preferred choice for people that use this as their primary solution.  It allows you to store up to 1TB of cloud storage space and fill it with whatever types of files you want. One great feature is that you can scan a document with your phone, which will be stored directly in your OneDrive account. And the Personal Vault will provide you with an additional layer of protection, and you can rest assured that your files are well protected.
pCloud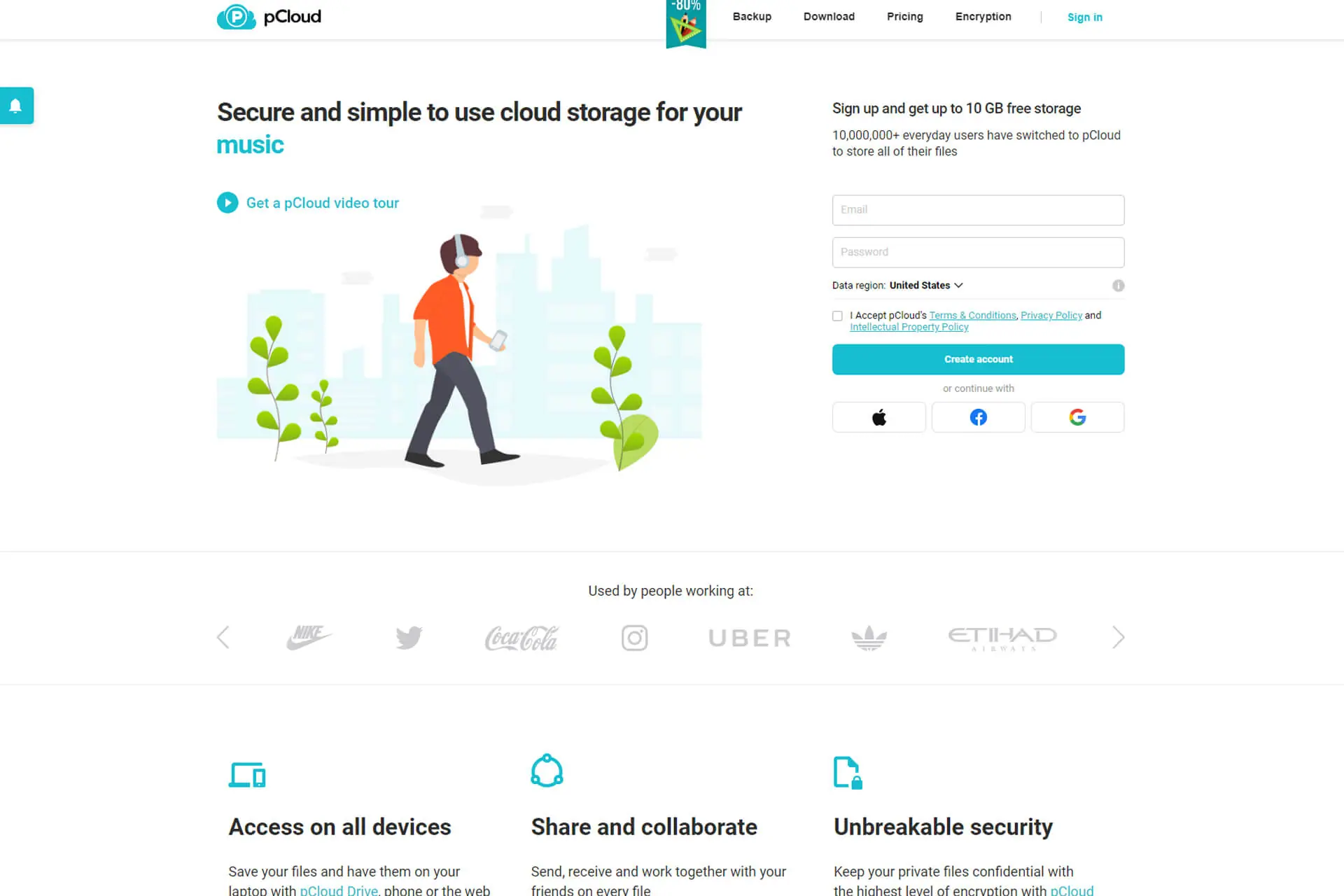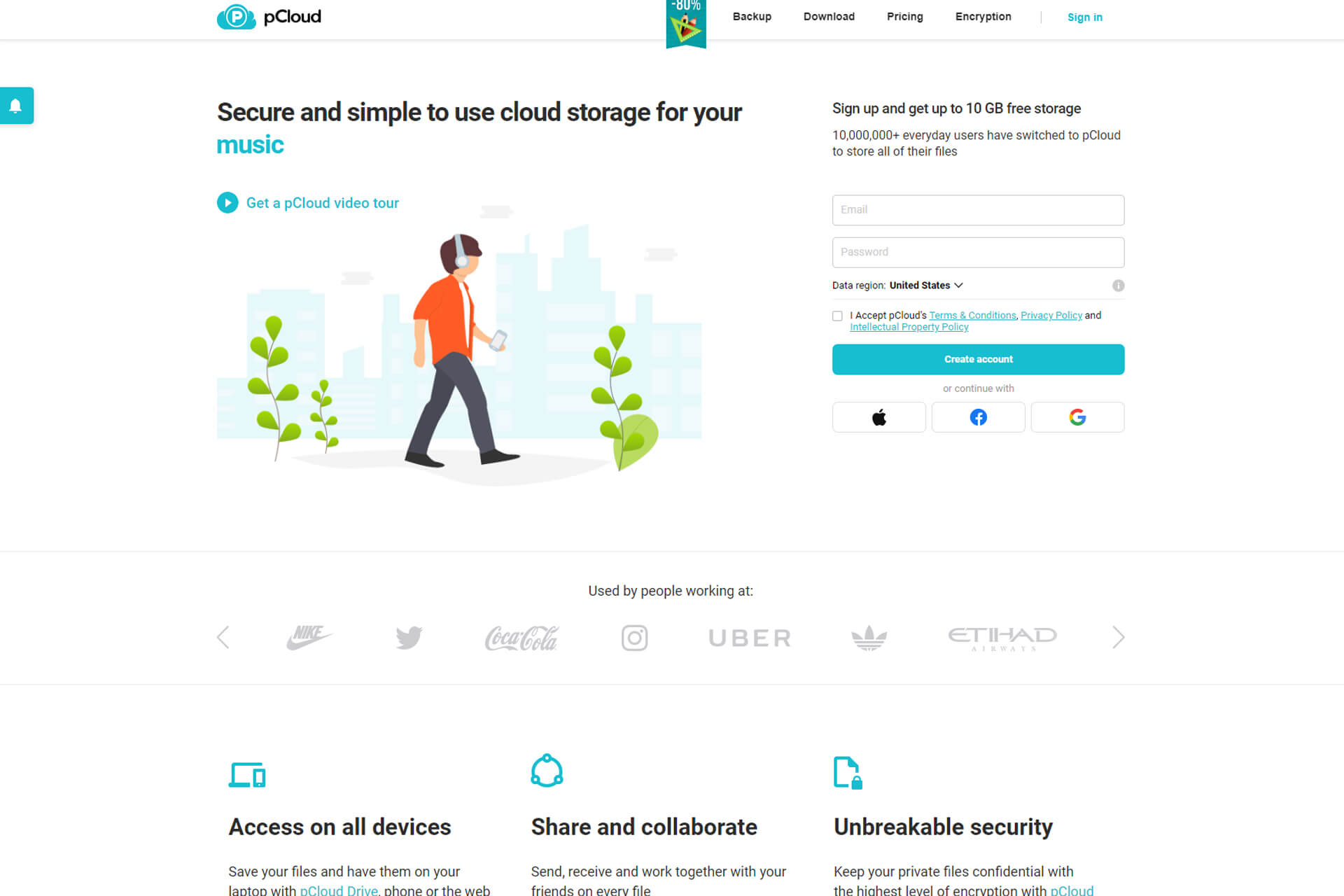 If you want a more than well-protected solution, you should consider pCloud. The encryption of the data happens even before the files are uploaded to the cloud, making it way more secure than you can expect even during the transfer from your device to the cloud. You have access to a very user-friendly desktop application and also a mobile one. You can have up to 10GB for free and great subscription options that are more than affordable. Since it is compatible with Android and iOS is perfect for people with devices using different operating systems.
NordLocker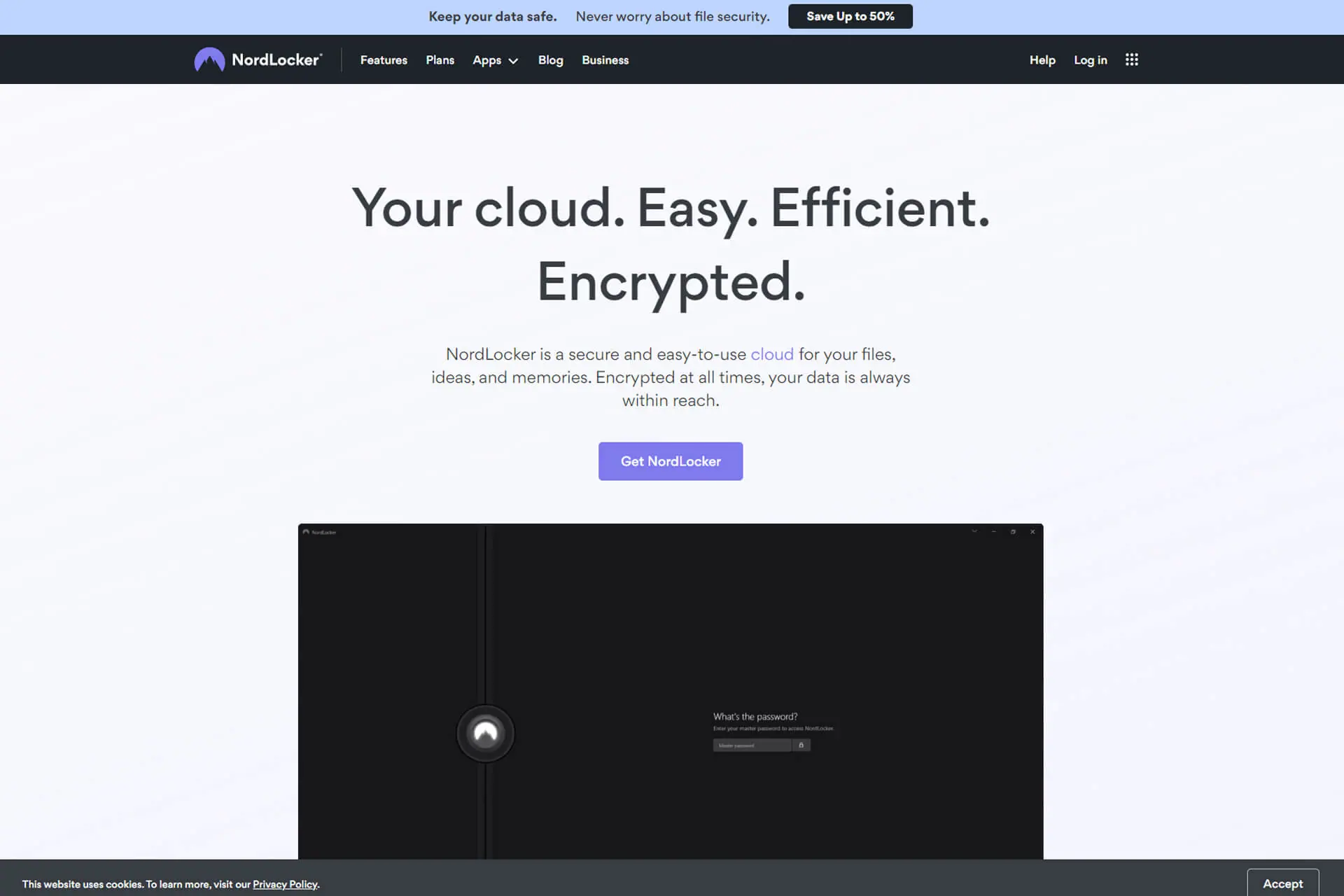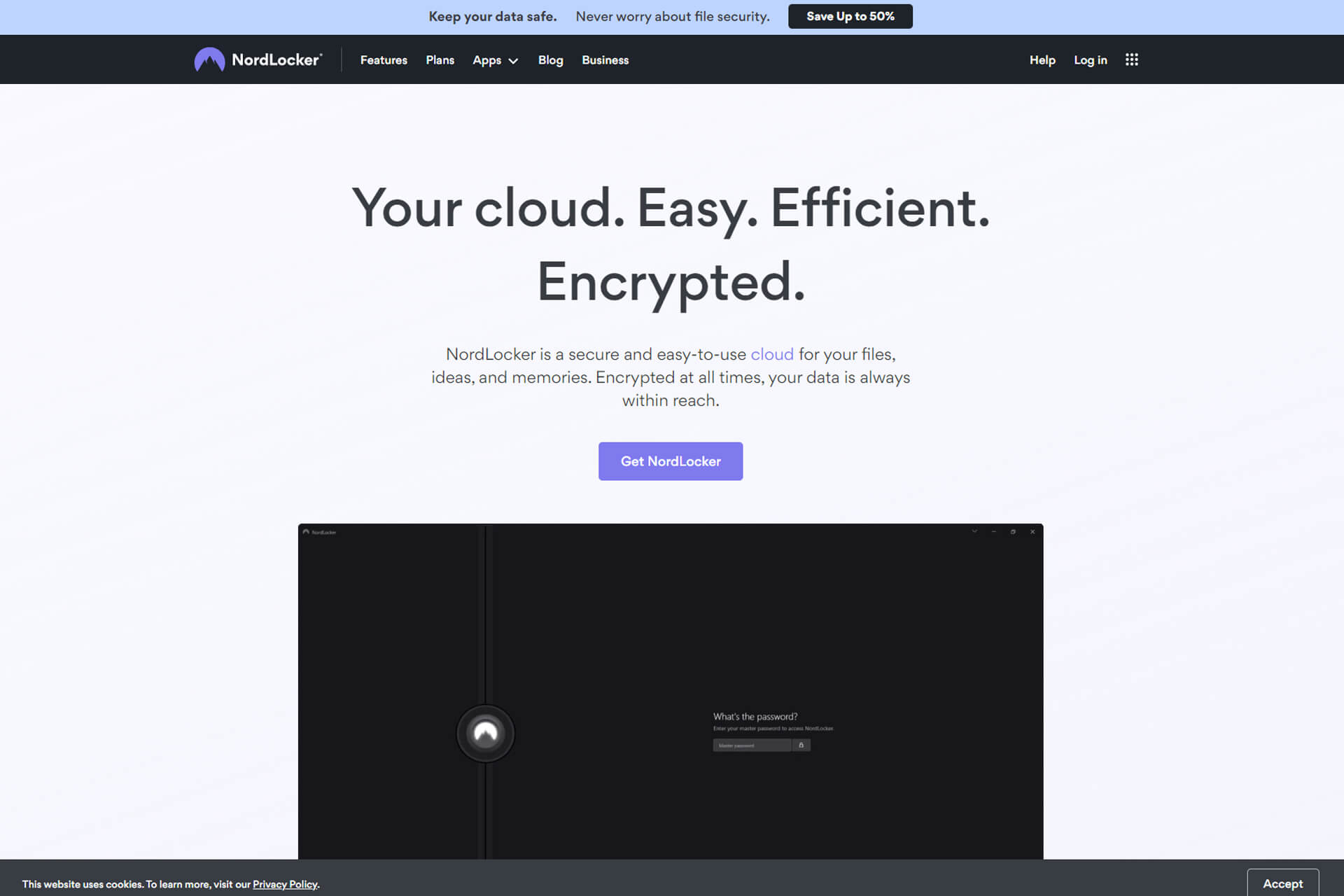 Another very secure solution is NordLocker, which also works with different operational systems, so if you have Windows, Android, or iOS, this is the perfect one for you. As the name might have already suggested, the company behind it is Nord Security which has other very popular products like NordVPN, NordLayer, and others. The free storage you get is 3GB, and if you get a paid subscription but are not quite happy, you have a 30-day money-back guarantee. However, something missing is a plan with unlimited cloud storage — the biggest one is for 2TB and is a pretty good price.
Sync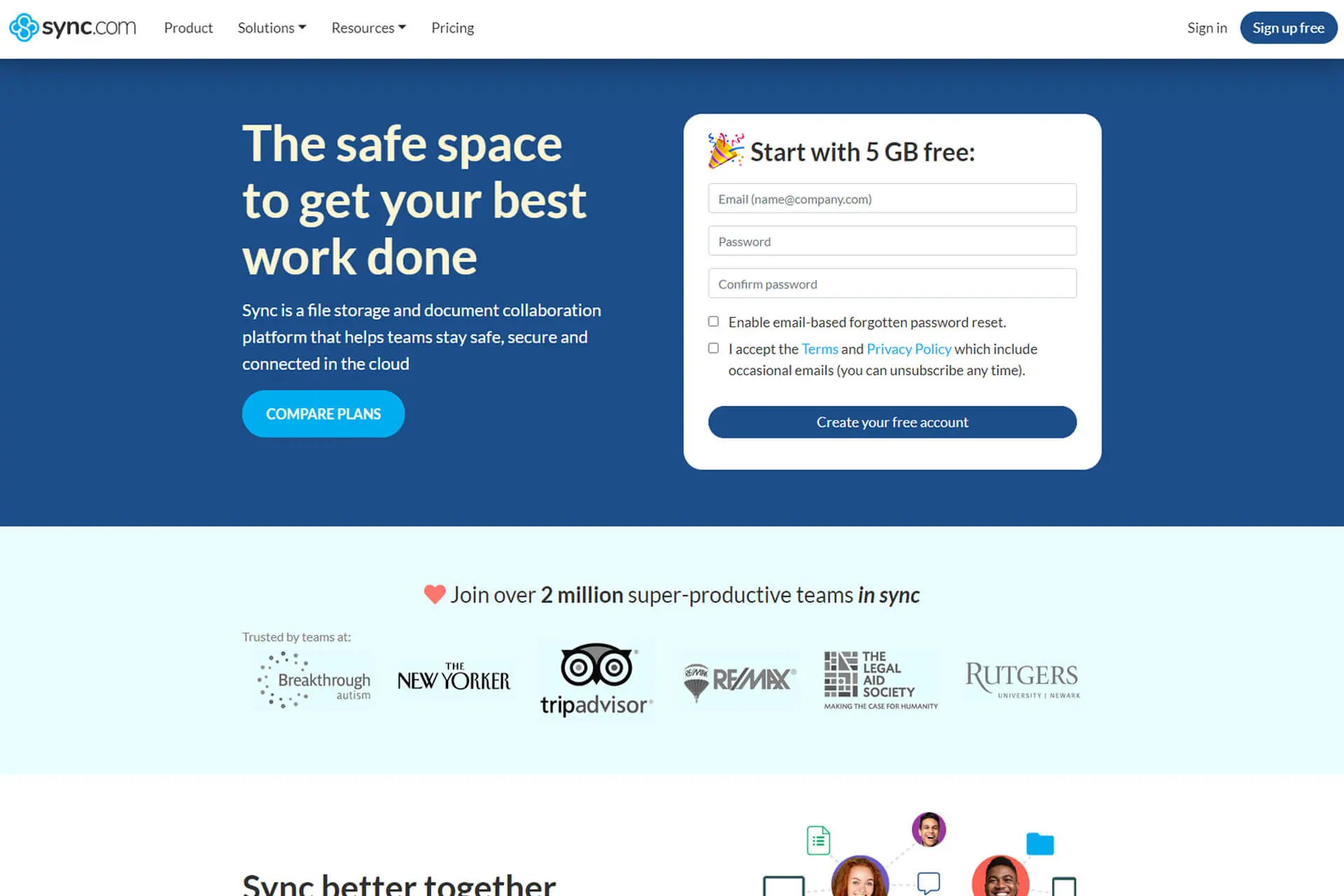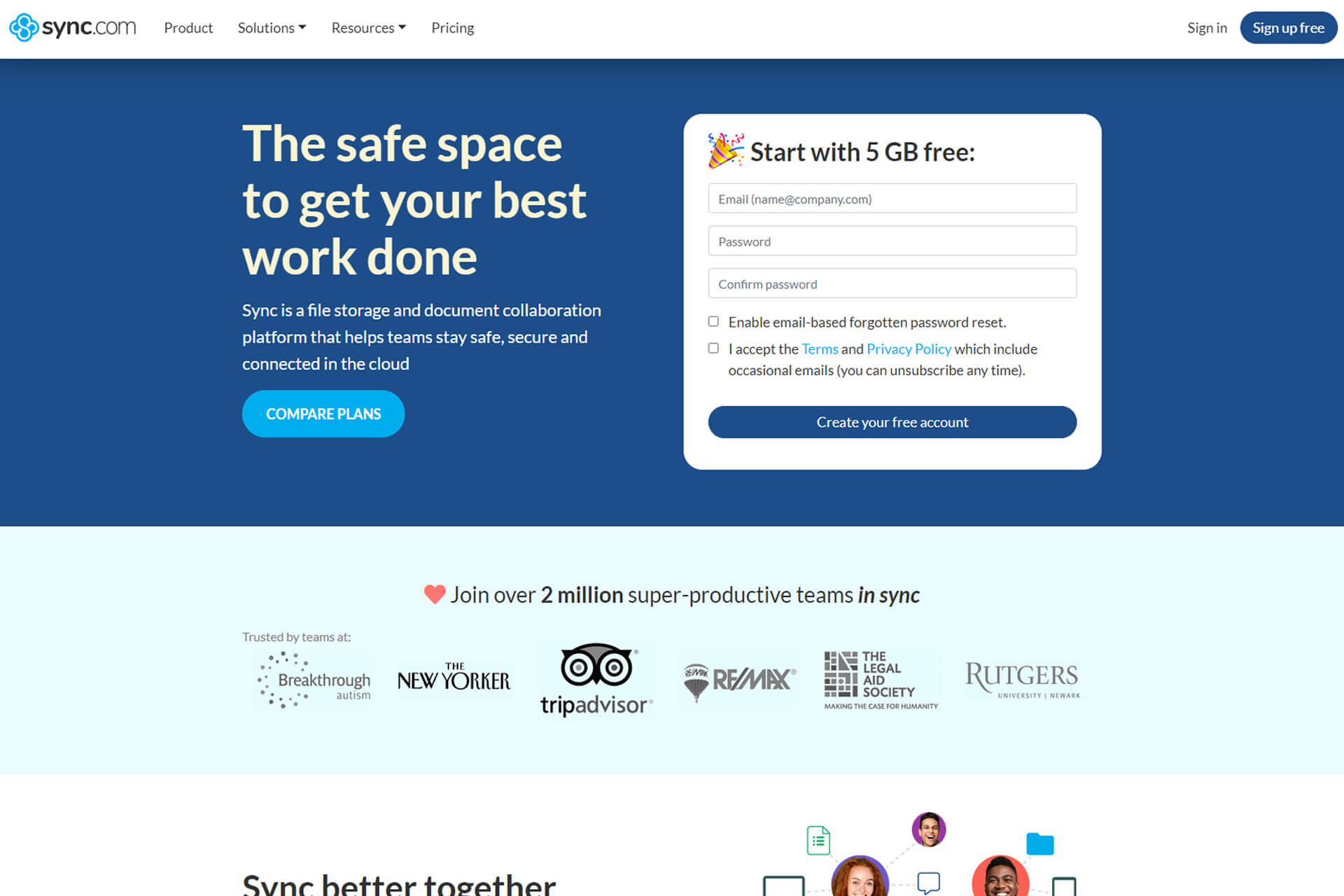 Like all other solutions, Sync allows you to upload, store and share files easily. You can access it from different devices and sync all your files. You will get 5GB of free storage and top-notch security and privacy. A great feature is a sharing option because you can share files with anyone, whether they have a Sync account or not. You can set passwords to your files if you want to have an additional layer of security when sharing files. The paid plans are an excellent option for people that want a lot of space at an affordable price.
Tresorit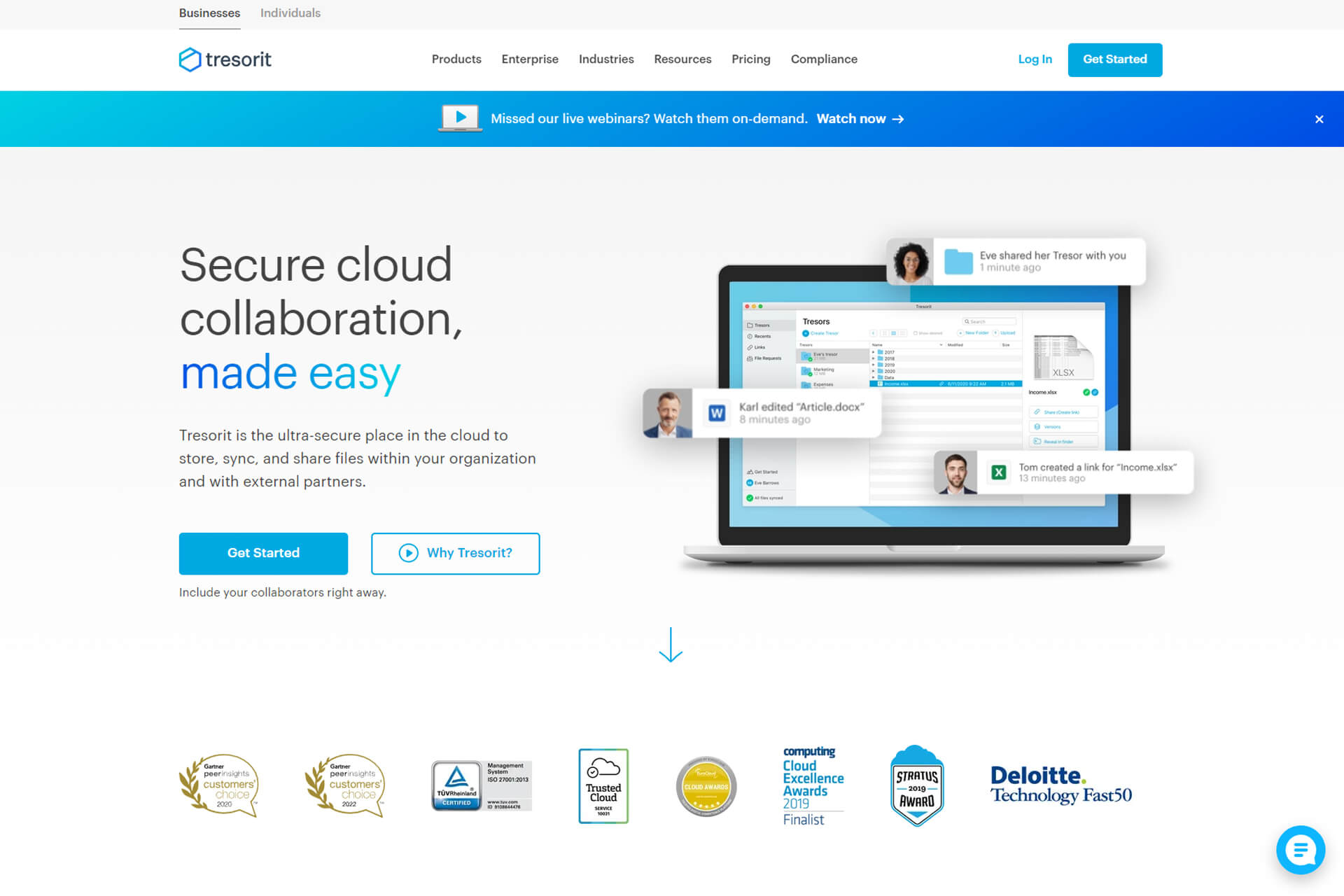 Tresorit is a storage solution that is more than secure and offers excellent sharing solutions. Individuals and also big corporations use it. The links generated for the sharing are also encrypted, making it perfect for people who would like to guarantee that their files will be available only to those who are meant to open them. It is available on different devices and operational systems, and the interface is straightforward. A great advantage is the variety of languages in which it is available.
Mega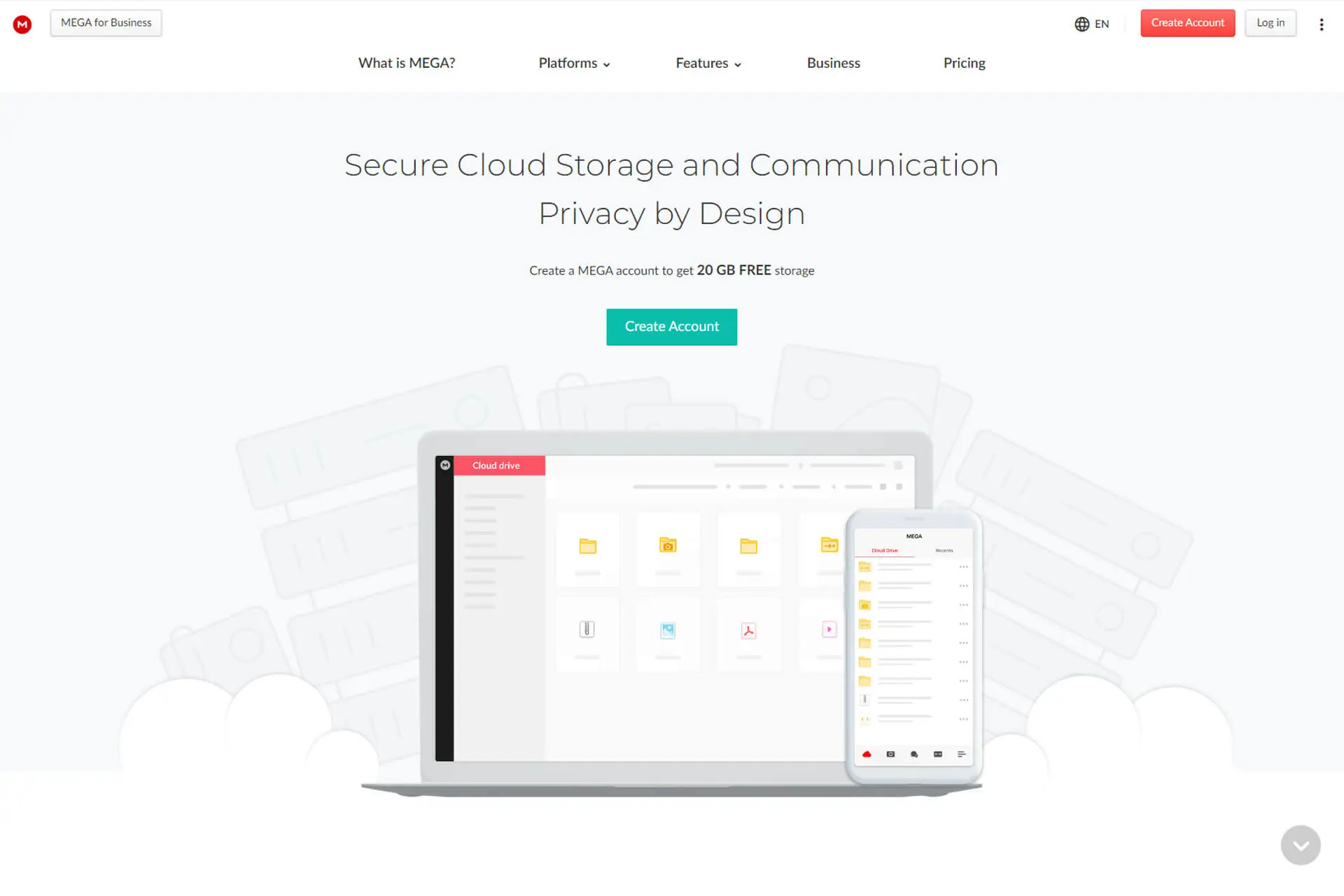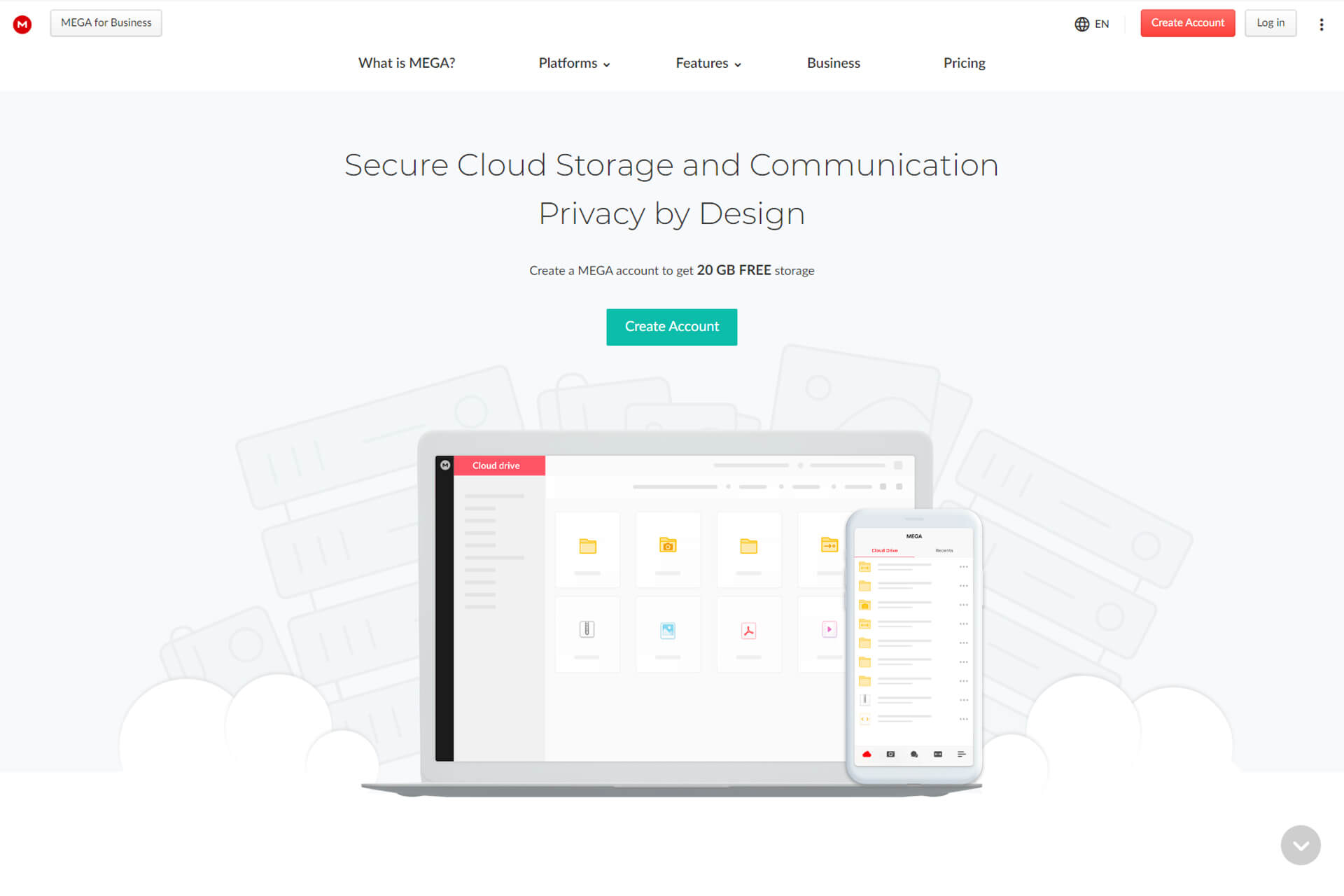 Mega is a well-known storage solution because it offers you a lot of space for free. You will get 50GB for free, and you can increase that to 10GB per friend that joined after you invited them. But the huge space is not in exchange for the great security and the user-friendly interface. Mega also supports two-factor authentication, and for people that are very concerned with privacy, you can rest assured that there are no files stored in the United States.